Advertising Disclosure
Advertising disclosure:
Our partners compensate us. This may influence which products or services we review (also where and how those products appear on the site), this in no way affects our recommendations or the advice we offer. Our reviews are based on years of experience and countless hours of research. Our partners cannot pay us to guarantee favorable reviews of their products or services.
As business owners, navigating this complex landscape may seem overwhelming, considering the myriad tasks that demand your attention. However, it's important to remember that content is the heartbeat of any thriving business—it's the channel through which you engage, educate, and convert potential customers. For this reason, investing in a competent Content Strategy Agency should be a top priority in your business strategy. 
A Content Strategy Agency brings a unique combination of industry expertise and creative prowess to your business. This fusion of skills allows these agencies to plan, develop, and manage content that resonates with your target audience, driving leads, conversions, and ultimately, growth. They construct an intricate web of valuable content that not only reflects your brand's voice and ethos, but also stands as a testament to your industry leadership. 
---
Top Content Strategy Agencies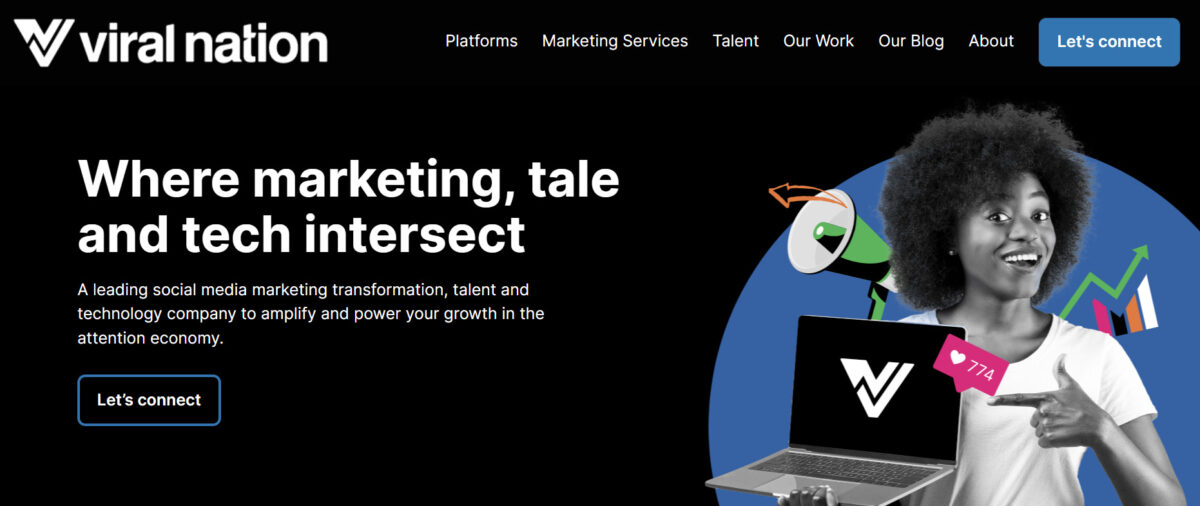 Average Hourly Rate: $100-$149 
Average Project Cost: Starting at $100,000+ 
Headquartered in Mississauga, Canada, Viral Nation is a top-tier Content Strategy Agency revered for its superior expertise in crafting bespoke content strategies for brands seeking to establish a profound digital footprint. They cater to a diverse array of clientele, from nascent businesses to renowned brands, imparting their wisdom to create meaningful, audience-centric content that drives leads and conversions. 
Their unique selling point lies in their exceptional blend of creative innovation and strategic foresight. By aligning their content strategies with your business objectives, Viral Nation ensures your content not only enthralls but also fulfills your strategic goals. They further extend their services to offer optimized distribution, community management, and detailed reporting and analytics, maintaining a holistic approach to content management. 
Moreover, Viral Nation excels at utilizing an array of media forms, from motion graphics & CGI to audio, video, and TV, to bring your brand's story to life. With an award-winning team of creatives, storytellers, and social media strategists, they drive cultural relevance across all platforms where your audience engages, maximizing reach and impact. 
Services: 
Marketing Strategy

 

Mobile & App Marketing

 

Advertising

 

Branding

 

Content Marketing

 

Digital Strategy

 

Event Marketing & Planning

 

Media Planning & Buying

 
---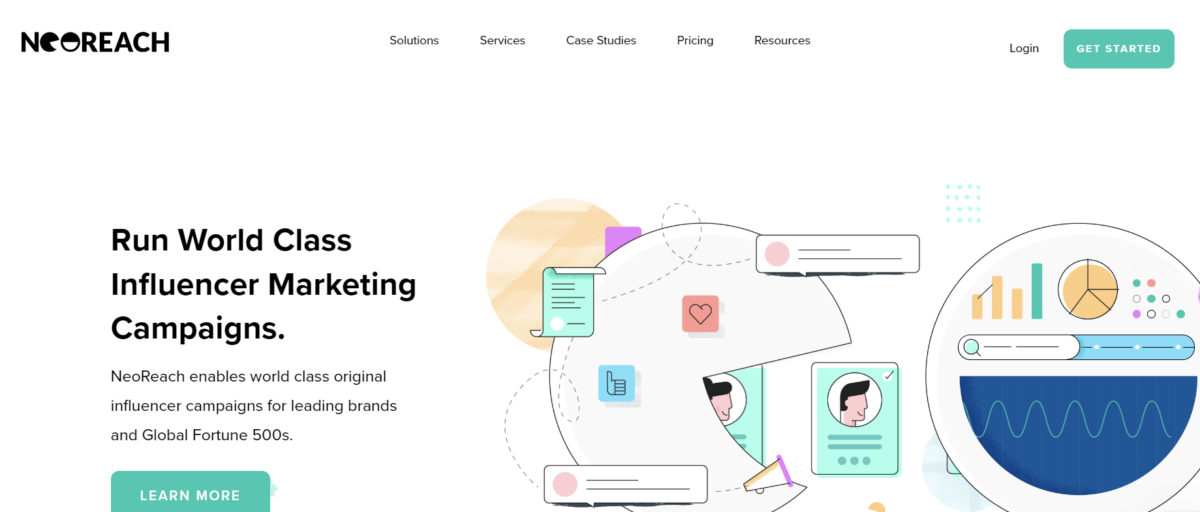 Average Hourly Rate: $100-$149 
Average Project Cost: Starting at $25,000+ 
NeoReach, based in Orlando, FL, US, is an influential player in the field of content strategy, particularly known for their expertise in influencer marketing and paid media. They pride themselves on offering a comprehensive content solution, beginning with campaign coordination and logistics, leading onto content creation, and finally amplifying the content through paid media. 
Their commitment to connecting brands with both online and offline experiences marks them as a unique agency. Neo Reach excels at experiential activations, creating immersive experiences that link people, places, and events, and offering your brand exposure in diverse and innovative arenas. 
The agency's adeptness at paid media amplification ensures your influencer content reaches your desired audience, with a tailored approach to user acquisition. They manage all major ad channels, emphasizing a ROI-centric approach to budget allocations, ad auctions, offers, copy, and creative. 
Neo Reach provides a distinct perspective on influencer marketing, enabling your brand to leverage the power of social media influencers to expand your reach, resonate with your target audience, and ultimately drive growth. 
Services: 
Influencer Marketing

 

Paid Media

 

Branding

 

Content Creation

 
---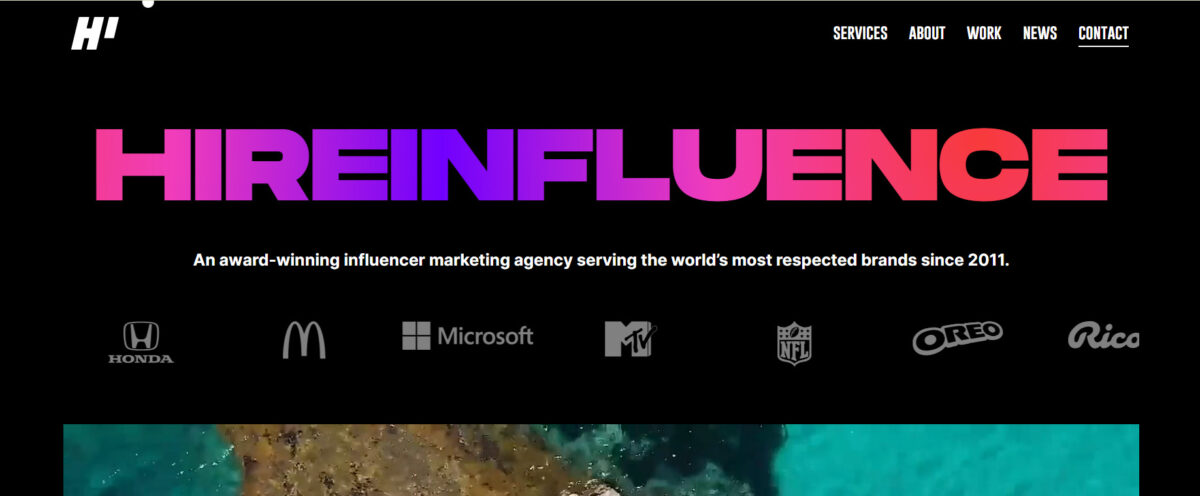 Average Hourly Rate: $100 – $149 
Average Project Cost: Starting at $25,000+ 
Situated in The Woodlands, TX, United States, HireInfluence leverages their decade-long experience in driving growth through intelligence and an array of 360 capabilities. They have crafted a niche for themselves as a tactical influencer marketing agency with an innovative spirit, consistently delivering premium results. Their clientele includes Fortune 500 companies with promotional objectives that have been successfully managed over the years. 
HireInfluence utilizes a multi-channel approach, including mentions, photos, videos, stories, live streams, blog posts, and audio clips, to create engaging and attention-grabbing content. They offer a fully customized approach to each client's initiative, providing a true hands-on, white-glove campaign experience that transcends the constraints of restricted influencer databases. 
Their influential marketing strategies include marketing strategy, content marketing, digital strategy, social media marketing, and advertising. Their team excels in generating powerful and engaging content, resulting in metrics that resonate with brands. With the aim of redefining what's possible, HireInfluence not only manages to set your brand apart but also ensures that their services consistently exceed industry standards. 
Services: 
Marketing Strategy

 

Content Marketing

 

Digital Strategy

 

Other Marketing

 

Social Media Marketing

 

Advertising

 
---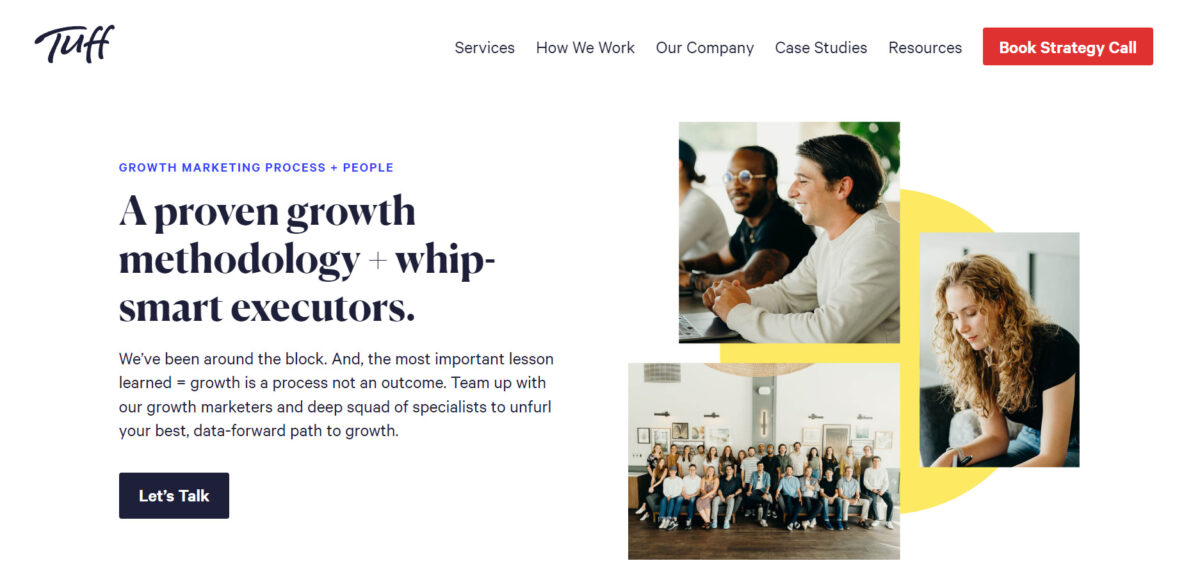 Average Hourly Rate: $100 – $149 
Average Project Cost: Starting at $5,000+ 
Headquartered in Denver, CO, United States, Tuff adopts a forward-thinking approach in content strategy. They are committed to consistently publishing content that resonates with your target customers, creating a unique brand story that compels and captivates. They specialize in comprehending audience needs, outsmarting competition, and pinpointing opportunities for you to lead your industry. 
The agency offers a broad spectrum of services including keyword research, customer persona creation, editorial calendar management, blog organization, new keyword planning, and content updating. Their unique strengths lie in their ability to present clear progress, instill trust, and provide consistent results. 
Tuff is recognized for its content marketing, conversion optimization, pay-per-click services, search engine optimization, and social media marketing. They boast a wealth of resources, such as their SEO Playlist and a team of SEO experts, to help drive organic growth. Their work ethos centers on finding traction and scaling for brands, ideas, and campaigns for teams of all sizes. 
Services: 
Content Marketing

 

Conversion Optimization

 

Pay Per Click

 

Search Engine Optimization

 

Social Media Marketing

 
---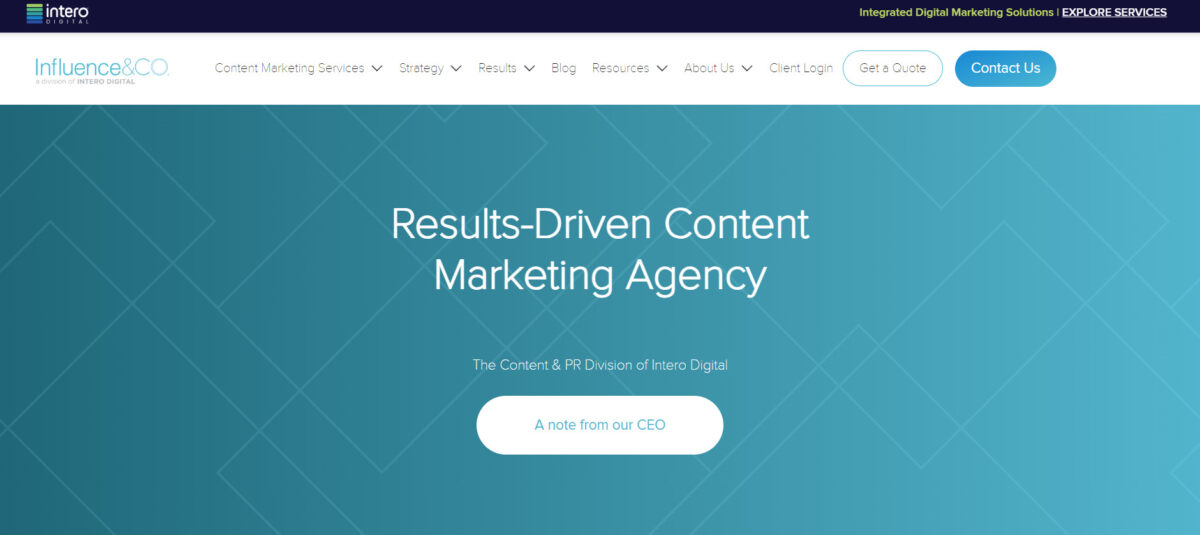 Average Hourly Rate: $100-$149 
Average Project Cost: Starting at $5,000+ 
Located in Columbia, MO, United States, Influence & Co. is an agency that specializes in crafting comprehensive content strategies that resonate with your target audience and promote your brand's unique strengths. They are recognized for their expertise in strategic planning and offer a comprehensive suite of content marketing services designed to align with your business goals. 
Influence & Co. has an in-depth onboarding process, during which they work with you to understand your company's goals, target audience, and unique differentiators. During the first 30 days of the partnership, they establish a detailed content strategy, outlining goals, deciding upon content topics for the first quarter, and setting success metrics. The team ensures to discuss a collaborative approach for a seamless partnership. 
One of the standout features of Influence & Co. is its dedicated content marketing team, which becomes an extension of your marketing team, handling the heavy lifting of developing a custom content strategy. Additionally, they offer specifically tailored packages focusing on lead generation, SEO, sales enablement, and thought leadership, depending on your priority goal. 
Services: 
Content Marketing

 

Branding

 

Digital Strategy

 

Social Media Marketing

 
---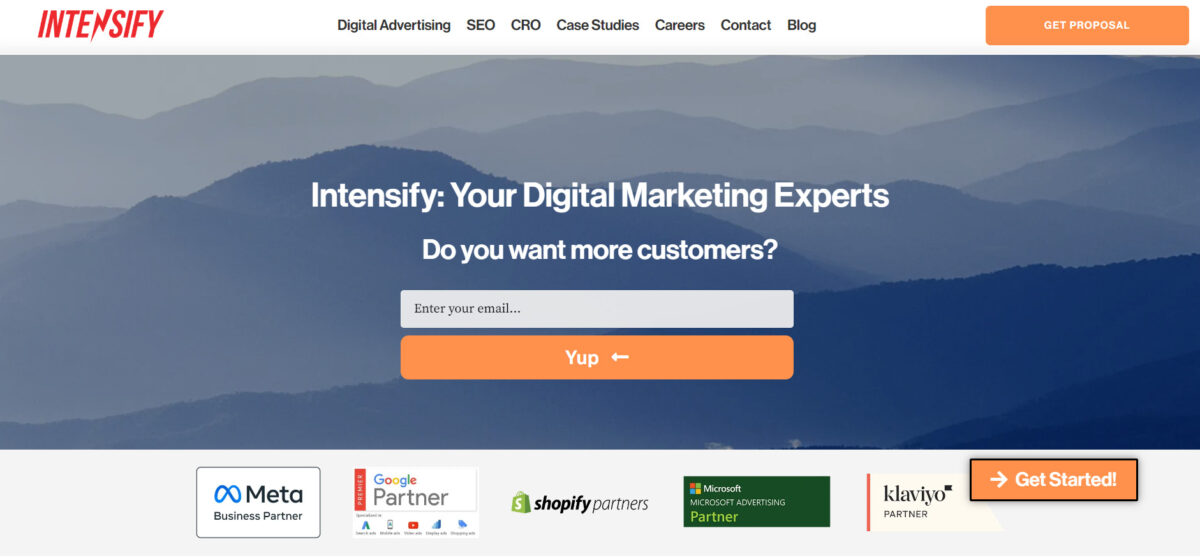 Average Hourly Rate: $100-$149 
Average Project Cost: Starting at $5,000+ 
Intensify, based in West Hollywood, CA, United States, is a full-service digital marketing agency with a strong focus on devising content strategies that generate value. They prioritize understanding your target audience's needs and craft content strategies that solve problems, educate, and remain consistently unique and fresh. 
Intensify stands out with its multi-layered approach to content strategy, using hard data to analyze users and devise an ideal plan for your brand. They position your brand in the marketplace by optimizing your online presence for maximum visibility and employing effective SEO strategies that incorporate social media, blog posts, and website performance optimization. 
Recognizing the increasing importance of social media in marketing, Intensify offers comprehensive social media content strategies that align with your target audience and brand goals. They audit your business' current social media presence, establish a clear content plan, and execute while constantly iterating on any new data. 
Services: 
Digital Strategy

 

Search Engine Optimization

 

Social Media Marketing

 

Pay Per Click

 

Conversion Optimization

 
---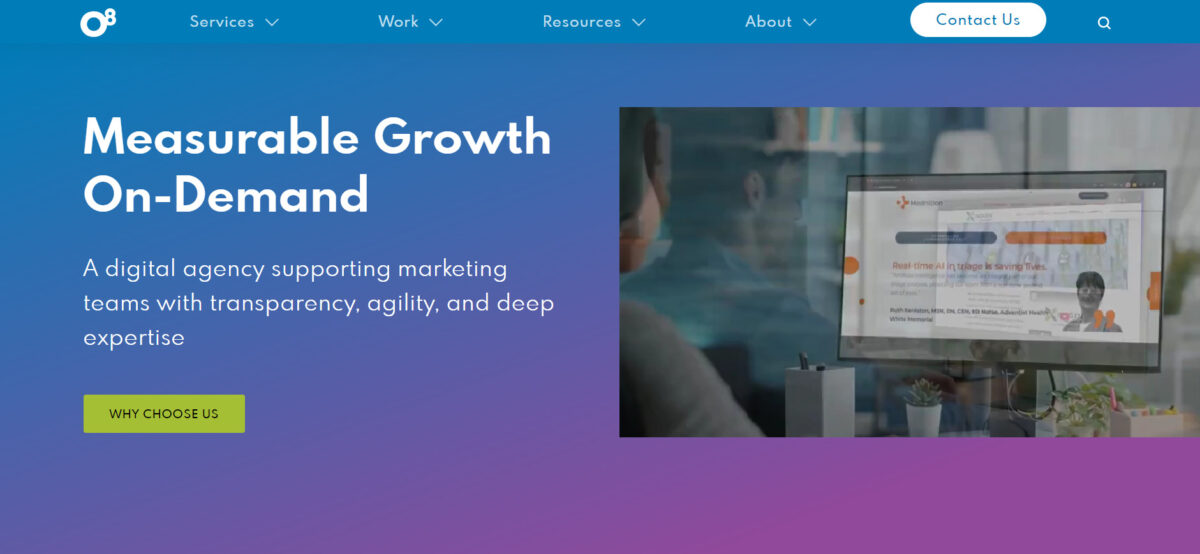 Average Hourly Rate: $150-$199 
Average Project Cost: Starting at $5,000+ 
Located in Minneapolis, MN, United States, O8 is a distinguished content strategy agency that values the significance of aligning content with the mindset of the audience. Recognized for their pragmatic and methodical approach to content creation, they cater to various businesses, ensuring content supports their specific goals. 
O8's comprehensive content strategy aims to not only captivate your audience but also unify your messaging, enhance user experience, and drive your Return on Investment (ROI). The meticulous discovery process they use involves in-depth discussions with your team's stakeholders, ensuring their strategy aligns with your business goals and user experience requirements. Their expertise in creating effective content models and employing templates ensures a consistent brand message across your digital marketing platforms. 
O8's commitment to delivering an optimized user experience is reflected in their continuous efforts to maintain and update your digital content, ensuring it remains engaging and relevant to your audience. 
Services: 
Web Development

 

Branding

 

Content Marketing

 

Digital Strategy

 

Pay Per Click

 

Social Media Marketing

 

UX/UI Design

 

Web Design

 

Conversion Optimization

 

Other Digital Marketing

 

Search Engine Optimization

 
---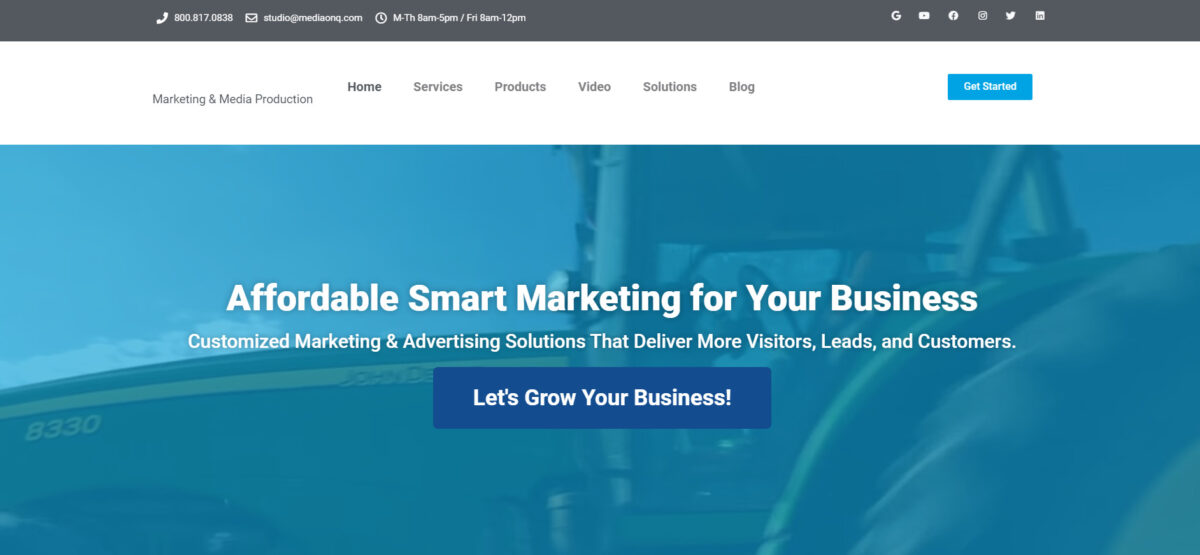 Average Hourly Rate: $100-$149 
Average Project Cost: Starting at $5,000+ 
Based in Fargo, ND, United States, MediaOnQ stands out as a multifaceted content marketing agency in the USA, proficient in crafting customized marketing content strategies that target a wide range of digital channels. They work with a diverse client base, identifying and building target audiences, managing content assets, and optimizing content for best results. 
Their approach to content strategy involves creating compelling content that caters to different digital channels and age demographics, recognizing the importance of creating channel-specific content. Their strategy includes various content creation and deployment activities, such as blogging, vlogging, creating social media posts, videos, email campaigns, and much more, each designed to resonate with a specific target audience. 
In addition, MediaOnQ is committed to helping your business grow through content strategies tailor-made to suit your specific needs. Their method of measuring the success of content and continuous optimization promises an effective and dynamic marketing content strategy. 
Services: 
Social Media Marketing

 

Video Production

 

Web Design

 

Web Development

 

Pay Per Click

 

Search Engine Optimization

 
---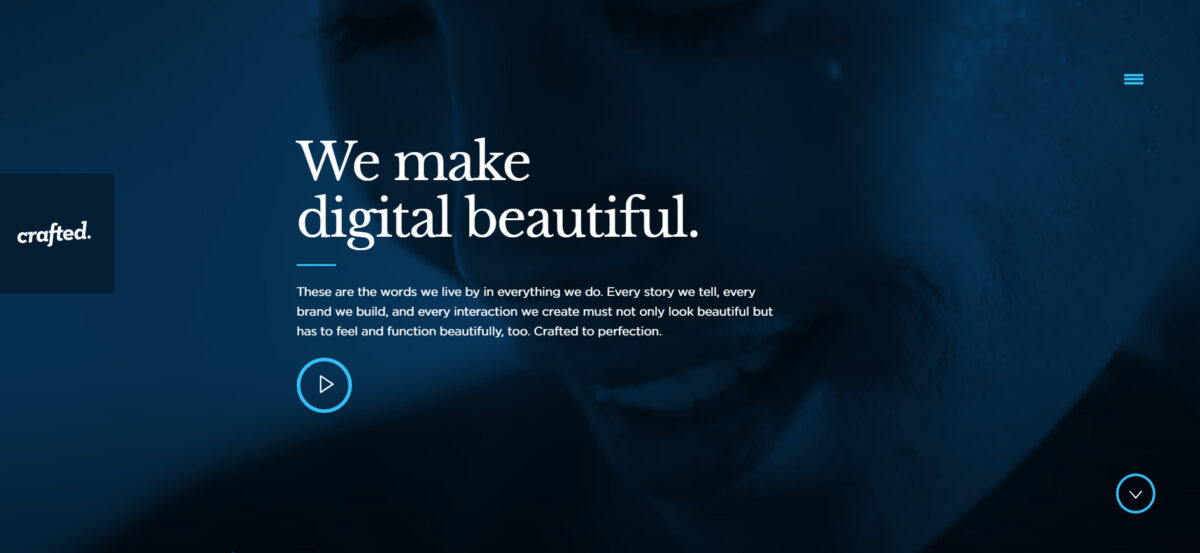 Average Hourly Rate: $100-$149 
Average Project Cost: Starting at $25,000+ 
With its headquarters in New York, NY, United States, Crafted is a premier agency focusing on creating engaging, impactful content that not only builds brand awareness but also forges lasting relationships with your audience. Crafted's mission is centered on crafting a storytelling experience that begins with outstanding content. 
Known for delivering cross-channel content marketing, Crafted adapts your brand's narrative to work across multiple platforms. They leverage their creative copywriting, engaging photography, and impactful video production to tell unique, human stories. Their services encompass a variety of content mediums, including video brand storytelling, social media communication, photography, creative copywriting, and animations, showing a commitment to adaptability and innovation. 
Crafted's multi-faceted approach to content marketing is designed to enhance brand presence, drive engagement, and foster a strong connection with its audience. They've earned praise from a wide range of clientele, with testimonials highlighting their ability to create compelling content marketing campaigns that impress and impact. 
Services: 
Web Design

 

Branding

 

Advertising

 

Search Engine Optimization

 

Web Development

 

Content Marketing

 

Conversion Optimization

 

Digital Strategy

 
---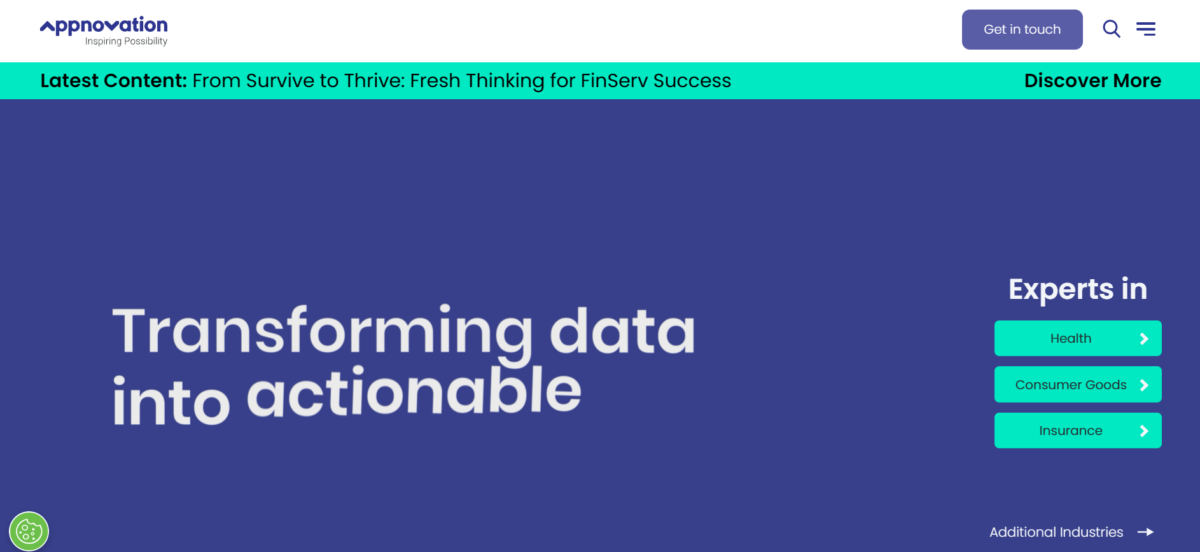 Average Hourly Rate: $100-$149 
Average Project Cost: Starting at $10,000+ 
Appnovation, headquartered in Vancouver, Canada, is renowned for its modern content strategies that educate, engage, and convert. With a strong belief in content's ability to shine, the agency delivers tailored content strategies aligned with your brand guidelines, voice, and style, as well as your overall business objectives. 
Their approach to content strategy is methodical, beginning with comprehensive data analysis and information gathering. This process allows them to create a roadmap for successful content strategy, which meets the demands of your brand, customers, and keeps you ahead of the competition. With a focus on digital channels and experiences, Appnovation aids companies in elevating their engagement levels across all digital avenues. 
Appnovation's marketing experts transform your digital capabilities to create simpler, clearer, and faster user experiences. Not only do they ensure a steady flow of content, but they also determine the optimum timing for content creation, its promotion avenues, and how audiences will interact with it. Their personalized content strategy services are designed to drive maximum consumer engagement and return on investment. 
Services: 
Digital Strategy

 

IT Managed Services

 

IT Strategy Consulting

 

Mobile App Development

 

Web Development

 
---
What is the role of a content strategy agency?
The importance of engaging a Content Strategy Agency is underscored by the exponential growth in content consumption across multiple digital platforms. Your audience today is well-informed and discerning. 
They crave not only information, but also an experience that distinguishes your brand from the competition. An expert Content Strategy Agency knows how to weave these experiences into your content, stimulating audience interest and fostering brand loyalty. 
---
How to choose the right content strategy agencies?
However, selecting the right Content Strategy Agency requires careful consideration. Every business is unique, and the agency you choose must resonate with your brand's distinct personality and vision. To ensure a successful partnership, you should assess factors such as the agency's track record, their understanding of your business domain, their approach to content strategy, and their ability to deliver on your specific objectives. 
You should also scrutinize their client portfolio and testimonials, as these can provide valuable insights into the agency's capabilities. A diversified client base may indicate the agency's adaptability and versatility across various industries. Furthermore, consider the agency's technological prowess, as cutting-edge tools and platforms are integral to efficient content creation, distribution, and performance tracking. 
This listicle provides a comprehensive guide for business owners seeking to understand the pivotal role a Content Strategy Agency can play in their growth trajectory. As you read through, you will gain insights into the workings of a Content Strategy Agency, its significance in today's digital-first world, and the key considerations to bear in mind when selecting the right agency to partner with. 
Your journey towards a robust content strategy is an investment in your business's future. With the right Content Strategy Agency at your side, you can harness the power of content to illuminate your brand's story, captivate your audience, and generate leads that transform into loyal customers. The journey may be complex, but the potential rewards for your business are immense. Let this guide serve as your compass as you navigate the exciting landscape of content strategy. 
---
Conclusion
Content Strategy Agencies are not simply about producing content, but about creating strategic content that positions your brand in the heart of your consumers. By studying market trends, audience behaviour, and competitive analysis, these agencies can craft a bespoke content strategy aligned to your business goals. Whether you aim to increase brand awareness, attract more leads, or boost conversion rates, an effective content strategy can turn these objectives into reality. 
Frequently Asked Questions
How do I know if the Content Strategy Agency's efforts are successful? 
A professional Content Strategy Agency should provide regular reports showing the performance of the content they're creating and promoting. Key metrics may include website traffic, social media engagement, lead generation, conversion rates, and any other metrics that align with your business goals. 
What's the difference between content strategy and content marketing? 
Content strategy refers to the planning, creation, and management of content, while content marketing is about using that content to attract, engage, and convert your audience. A Content Strategy Agency typically handles both, ensuring your content not only meets your business needs but also reaches and resonates with your audience. 
Can I provide ideas for the content I want to be created? 
Yes, most agencies welcome client input. After all, you know your business best. Your ideas can serve as a valuable resource for the agency to create content that accurately represents your brand. 
What if I have a small business, can I still hire a Content Strategy Agency? 
Absolutely. Content Strategy Agencies work with businesses of all sizes. They can help you create a scalable content strategy that fits your budget and can grow with your business.