Brick-and-mortar stores can rely on their physical location to attract attention. And, if they don't get enough foot traffic, they can always move to a better location where they compete with a finite number of other stores. But what do you do if you have an online store? How can you ensure that your eCommerce business stands out and that enough customers visit your store?
Without a physical location to fall back on, you'll need to rely solely on marketing strategies to grow your online presence. To help you, we list the different types of eCommerce marketing and 15 tips for making the most of whichever marketing strategies you choose to use. If you need new ideas for how you can market your brand, you're on the right page.
---
A Comprehensive Guide to eCommerce Marketing (15 Actionable Tips Included):
---
What's eCommerce Marketing?
In a nutshell, the goal of eCommerce marketing is to generate awareness about a business that sells its services or products online. Instead of the focus being on marketing the services or products online, eCommerce marketing specifically zooms in on marketing an online store. From search engines to social media, there are various strategies that are used to boost online sales and generate more website traffic for the store.
---
The Most Common Types of eCommerce Marketing
Effective marketing strategies are dynamic. They change in response to the latest eCommerce trends and algorithms to ensure that your return on investment remains as high as possible. The following are some of the most common types of eCommerce marketing that will help you to drive traffic to your website and scale your online business.
Influencer marketing
According to our Influencer Marketing 2021 Study, the influencer marketing industry is anticipated to grow to more or less $13.8 billion in 2021. That works out to an increase of more than $4 billion in just a single year. What's more, 90% of the participants in this study believe that this type of eCommerce marketing is effective.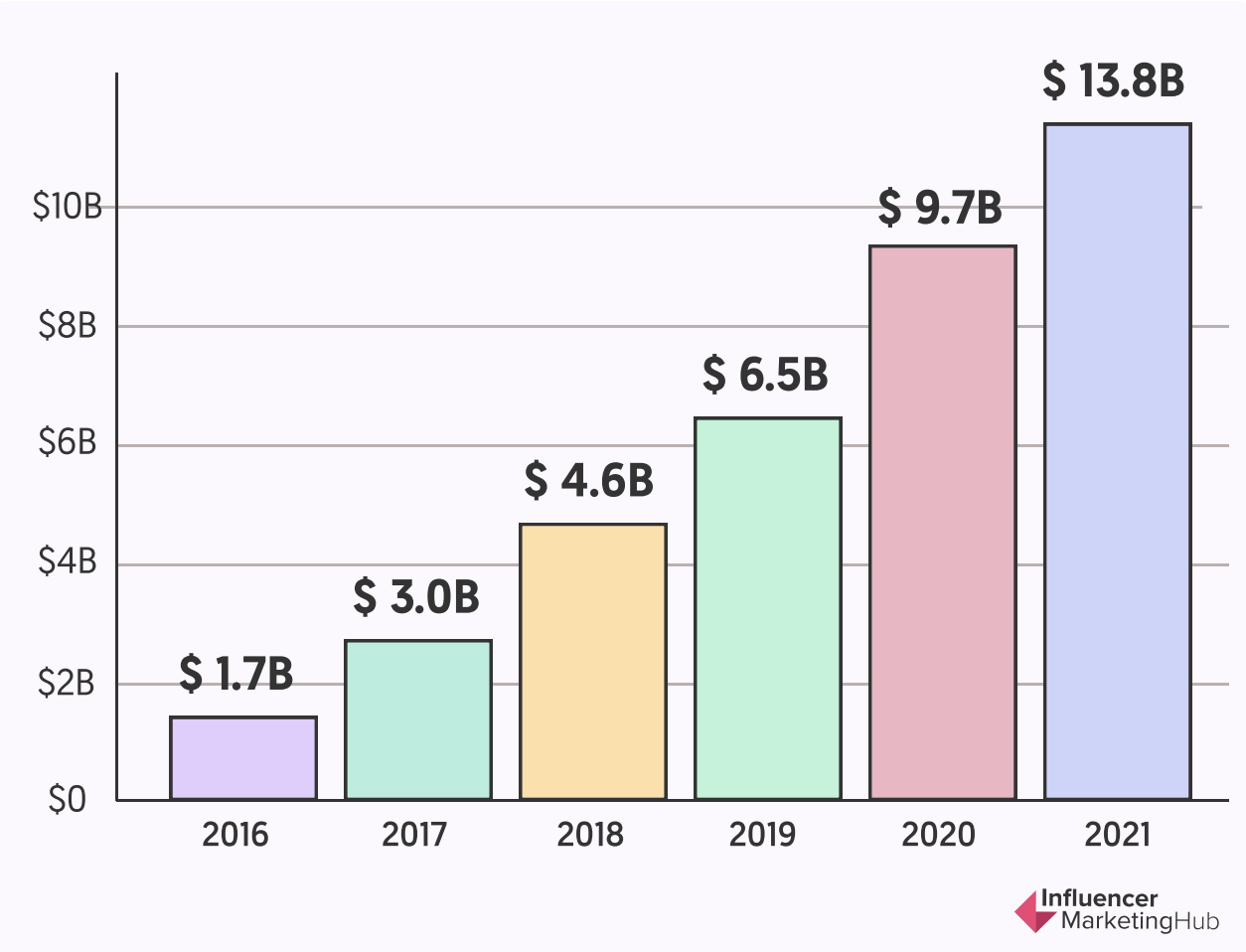 As influencers are followed by a community of consumers who trust them, it's much easier for them to gain trust around your store and its products. Plus, as these influencers have already gained the trust and attention of their followers, your promotional content will come across as more authentic and less in-your-face than other types of eCommerce marketing. That being said, the goal of partnering with an influencer should be to create valuable content for your target audience. This means that you should expand your scope beyond simply advertisements.
The rapid growth of the market has also meant that many influencer marketing software tools have been developed to simplify the process for influencers as well as brands. The services that are offered by these types of tools typically include influencer search and discovery, content review, campaign management, reporting, third-party analytics, and influencer and audience analysis.
---
Social media marketing
As of December 2020, Facebook had an average of over 1.8 billion daily active users. That was only Facebook. Not only is the user base huge, but people are spending a lot of time scrolling through posts. According to GWI's report on social media marketing trends in 2021, people are spending more than two hours per day on social media.
What's more, social media also has a significant impact on the buying decisions of consumers. For example, 60% of people say they discover new products on Instagram.
It's clear – all eCommerce businesses must have a presence on multiple social media platforms. While there are over 200 social platforms, you should focus only on the platforms where your target audience spends most of their time. In addition to Facebook and Instagram, the other top social media platforms to concentrate on are: YouTube, LinkedIn, Twitter, Snapchat, Pinterest, and Quora.
Instagram, in particular, can be a useful platform as it's more visual than other platforms, like Twitter, which helps you to showcase your products better. For video content like product demos, video blogs, and DIY tutorials, YouTube offers huge advertising potential.
Whichever platforms you decide to use, ensure that you have a strategy that will help you to strike the right balance between sharing promotional content and other types of content that your audience will find relevant and useful.
All in all, it's a great way to help you build relationships with your target audience and gather reviews. So, be sure to include links to your social media profiles on your store's website and encourage visitors and customers to follow you on social media too.
---
Email marketing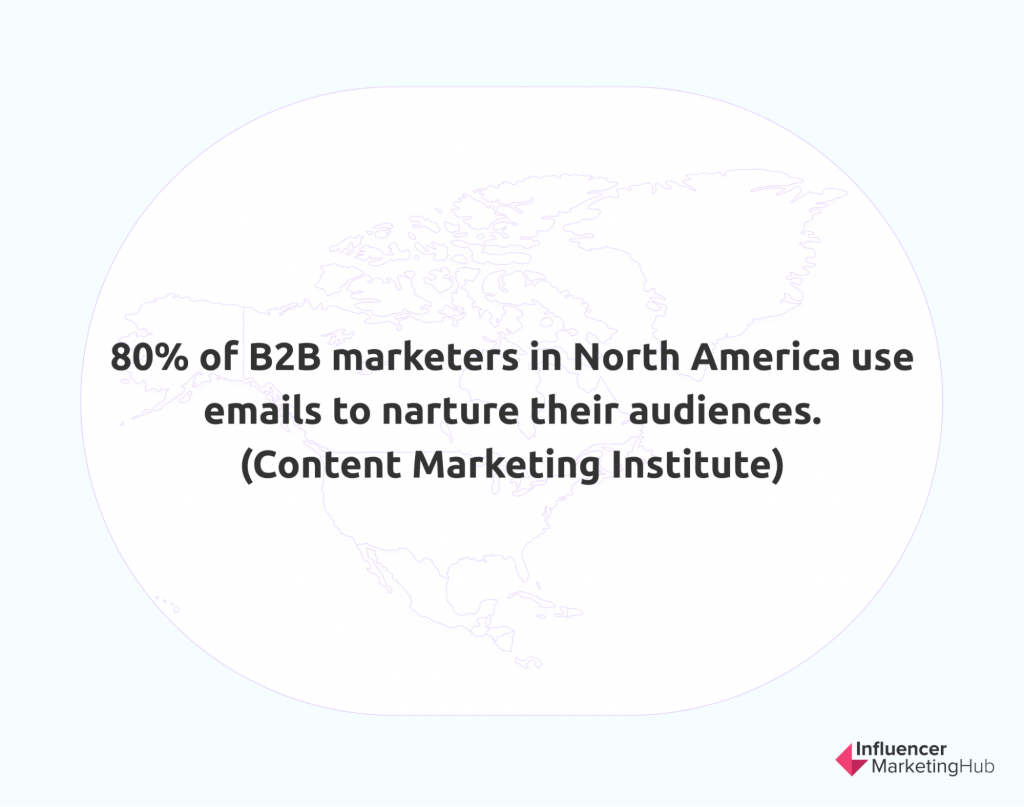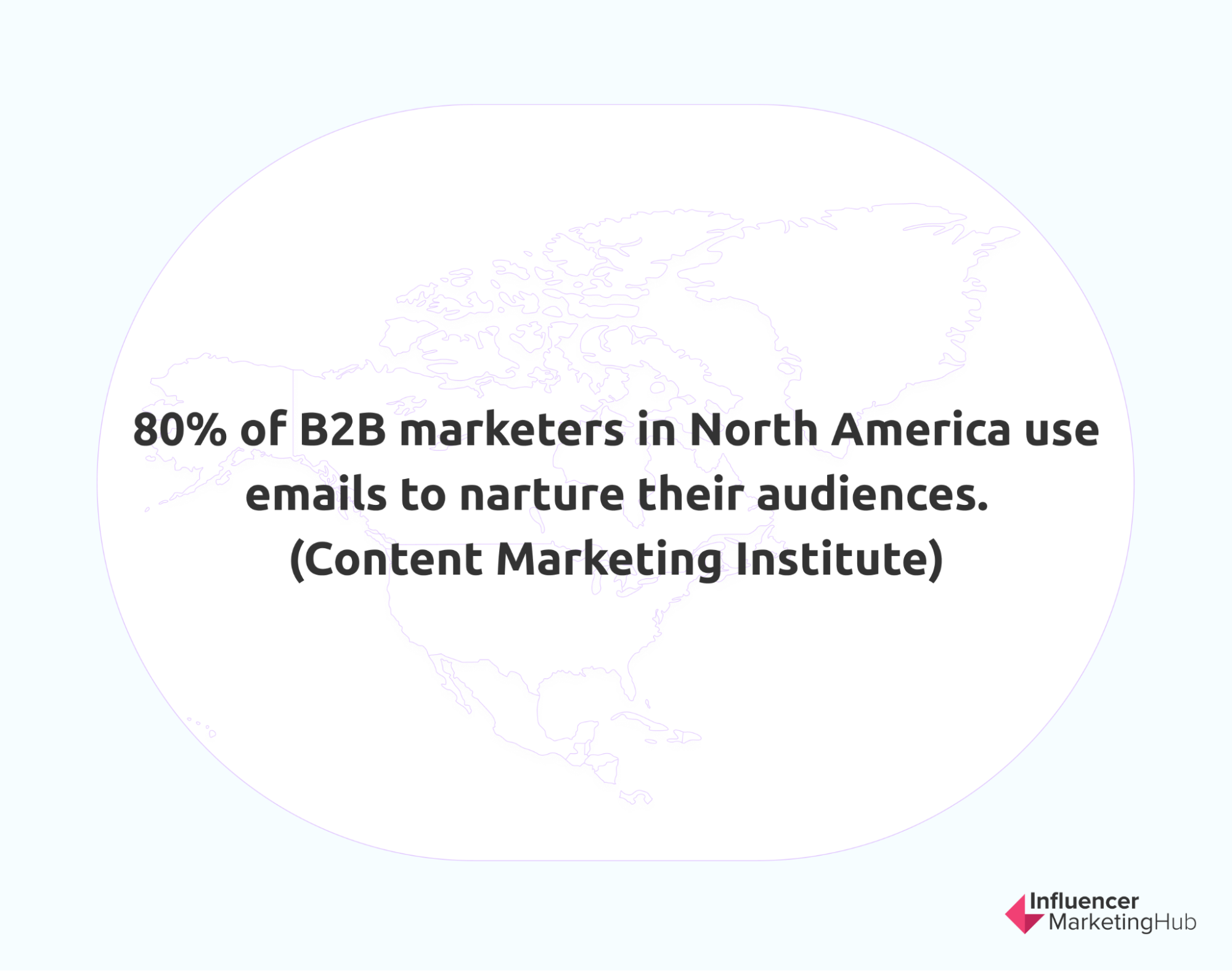 While email marketing is not as new as social media marketing or influencer marketing, it's still extremely effective. In fact, email marketing still delivers a better return on investment than any other marketing channel.
What makes email marketing so great is that your email list has chosen to sign up to your list. This makes your list of email subscribers an extremely valuable tool and that you should actively try to grow from the get-go.
In addition to sending promotional content from time to time, you can also use it to follow up on abandoned shopping carts or the purchases that your customers made. These types of emails can show that you care, but also offer you a golden opportunity to gather product reviews and feedback on your customers' shopping experience.
---
Affiliate marketing
In short, affiliate marketing refers to using individuals to help sell your products. If you manage to make a sale by means of traffic that they've referred to your website (these sales are traced by means of affiliate links – a unique web link to your eCommerce site), the affiliate will receive a commission. The commission rate can be a percentage of the sale price and can be anything from as little as 5% to 30%. Though, other types of rewards like discount codes can also be used.
What makes affiliate marketing such an attractive eCommerce marketing strategy is that it's a low-risk and low-cost marketing strategy for smaller eCommerce businesses with limited marketing budgets. You pay only after a sale happens. Plus, it can help online stores to reach more potential customers faster without necessarily spending more on marketing.
Essentially, all you need are affiliates, content and ideally a software to help you manage your affiliate marketing program. While affiliate marketing is similar to influencer marketing, you don't necessarily have to work with influencers. Bloggers or past customers, for instance, can be great affiliate marketers.
---
Search engine marketing (SEM)
An effective eCommerce marketing strategy should also include paid advertising like pay-per-click campaigns and display ads. With a PPC campaign, you will only be charged after a user has clicked on your ad making it more cost-effective than other types of paid advertising. To make the most of your PPC campaign, you should focus on using high-performing keywords.
---
Content marketing
Content marketing is about marketing your eCommerce business by means of sharing valuable content with your target audience. This in turn will help to boost engagement, generate leads, and build a relationship with them. In other words, while it would be ideal to get some form of sale, the real goal of content marketing isn't to force a sale. It should rather be seen as a continuous process. It can, for example, also be part of your SEO marketing strategy as it can help to create authority.
The following are a few examples that you can try:
Your eCommerce website
Content marketing should start with your store's website. It's a vital part of your content marketing strategy. Before you start a blog or write guest posts for other relevant websites, first see to it that you've optimized your product pages. So, double-check that you include the right keywords in your page titles, image alt text, and headers. Ideally, you want to make sure that your target keyword(s) appear on all of your web pages.
In addition to creating optimized product pages, it can also pay to add FAQ and testimonial sections to your website. Both these types of pages can be a gold mine for long-tail keywords that will help to drive traffic and build authority for your website. More specifically, a FAQ page can also help you to improve the customer experience and reduce your workload, while testimonials are a great source of social proof to help create trust.
Blogging
In addition to starting your own blog, you should also make a concerted effort to include guest posts from time to time. If there are websites that rank for keywords that relate to your online business and its offerings, reach out to them and ask if you can create content for them. You can either offer to write a guest post from scratch or flesh out one of the website's existing posts by adding more up-to-date content or statistics in the form of an engaging infographic. Not only will writing a guest post introduce more consumers to your store, but search engines will also view your website as more reliable and authoritative.
At the end of the day, your goal should be to create high-quality content consistently. From how-to type posts to book/product reviews to industry-related news, there are countless blog post ideas that you can try.
Podcasting
Podcasts are steadily growing in popularity. According to Statista, more than half of US consumers older than 12 listen to podcasts. What's more, eMarketer found that more or less 54% of podcast listeners indicated that they're more inclined to buy from a business after they've heard one of their ads on a podcast.
People mainly listen to podcasts to learn new things. So, this can be a great way to teach your target audience about how to use your products and the benefits that they can offer. You can also invite guests and experts onto your podcast.
If hosting your own podcast sounds too daunting, you can simply create an advertising arrangement with a few podcasts that your target audience will find relevant or reach out to other podcasts asking them if you could appear as a guest. One of the added advantages of using podcasting as an eCommerce marketing channel is that you can also repurpose your podcast content by, for instance, creating a blog post or summarizing the main points into an infographic.
Videos
Video works! According to Statista, 70% of short ads on YouTube manage to increase brand awareness, while as much as 90% of the ads on YouTube increase brand recall. What's more, Google has found that 90% of shoppers have discovered a new service or product via YouTube.
Not only do these video marketing statistics show that it works, but there are also a good selection of videos that you can create. From product demonstrations to unboxing videos, it's a great way to connect with your target audience and grow excitement about your product range.
It's especially great for explaining how your product or service works. According to Wyzowl, more than 95% of people have watched an explainer video. Not only does it make it easier to explain features, but your audience will also be able to enjoy a more in-depth look at your offerings.
---
15 Tips for Boosting Sales
1. Upsell products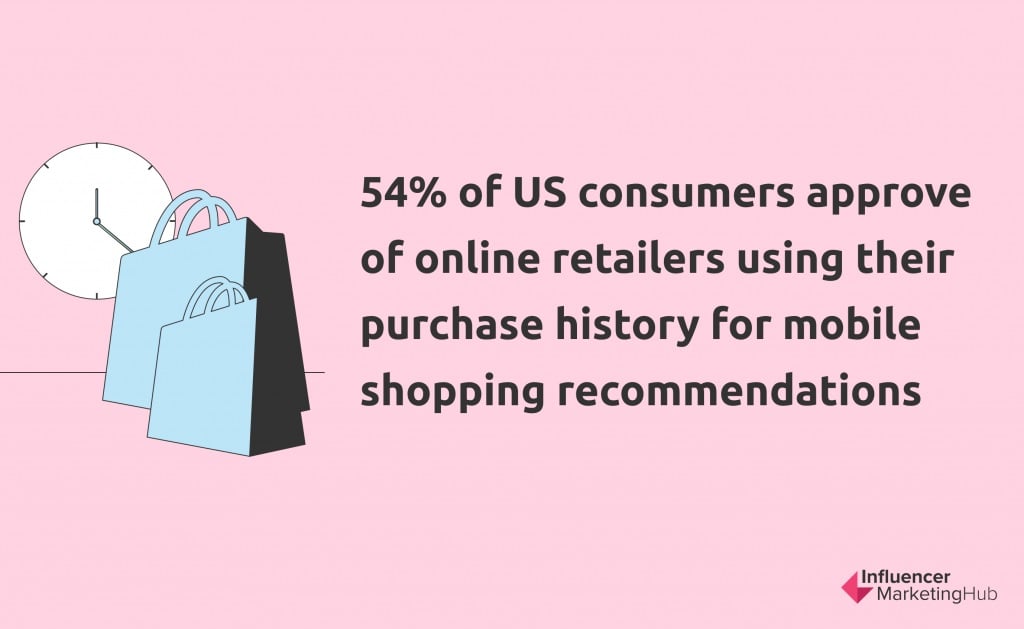 Sometimes customers add the cheapest products to their carts not because they're cheapskates but because they didn't know there was a better, albeit more expensive, product available. In fact, upselling can work out better than focusing on getting new customers.
To implement upselling effectively, start by ensuring that customers know about your entire range of products related to the original item that they searched for. Then, when making a suggestion, focus on why the upgrade will be better for them. As your customers will compare whichever product you try to upsell to the cheaper price of the original item, it's crucial that you explain why paying more will be worthwhile.
---
2. Lower cart abandonment
Unless the queues are too long, cart abandonment isn't really an issue for brick-and-mortar stores. Though, for eCommerce stores, it's a whole different picture. The average documented shopping cart abandonment rate can be as much as 70%, according to the Baymard Institute. And, every time this happens, you lose out on a sale.
From including social proof to offering delivery estimates, there are many strategies that you can implement to try and reduce cart abandonment. Sometimes all it takes is a friendly reminder; other times more persuasion is needed (in this case, the carrot approach works well).
Whatever the case might be, it's a good idea to send cart abandonment emails. For best results, the first email should be sent immediately to let the customer know about the item(s) in their cart. This should be followed up by another email the next day. The final email in the abandoned cart email series should be sent a couple of days after the second email, but some resources recommend that you wait 14 days before sending it. If you want to include an incentive, like free shipping or a discount code, you can include this in the last email.
---
3. Grow your subscriber list
Email marketing remains one of the most effective marketing strategies. One of the advantages offered by email marketing is that it's more intimate. By personalizing the subject lines of your email, you can already capture the attention of your audience and stand out.
Another advantage is that, unlike a social media post, you can say a lot more in a single email. There are no character limits.
Before you focus on crafting captivating campaigns, you first need to grow your subscriber list. After all, what's the use in investing time, money, and effort into an email, if it will reach only a few?
One of the easiest ways to get more subscribers is to encourage your audience to sign up for your newsletter or subscribe to your blog. In short, you need to offer some type of lead magnet - a valuable piece of content. Ultimate guides, eBooks, and bonus packs all work well.
---
4. Create better email campaigns
To make the most of your efforts to grow your subscriber list, your email campaigns should also offer valuable content. Equally important, you should communicate regularly via email — don't limit it to just your monthly newsletter. Other email campaign ideas include a follow-up email with tips for their most recent purchase, reminders about upcoming special occasions (if you're feeling generous, you can also throw in a promo code), or a survey about their recent interactions with your brand.
---
5. Use live chat to engage with visitors
While email is more personal than a social media post, it's still not necessarily a direct conversation. One way that you engage with visitors while they're browsing your online store is via live chat. According to SuperOffice, it can take as long as 17 hours for an email to get a resolution, but the average response time for live chat is merely two minutes. What's more, according to them, it's anticipated that live chat will grow by almost 90% in the next 12-18 months.
One of the biggest benefits of live chat is that it lets you answer customer inquiries instantly. As customer support can now share answers and address customer concerns quickly, customers are inclined to spend more. As a matter of fact, according to Software Advice, customers who make use of live chat can spend as much as 60% more per purchase, and almost 40% of those who use it tend to buy an item after a live chat session.
---
6. Concentrate on customer experience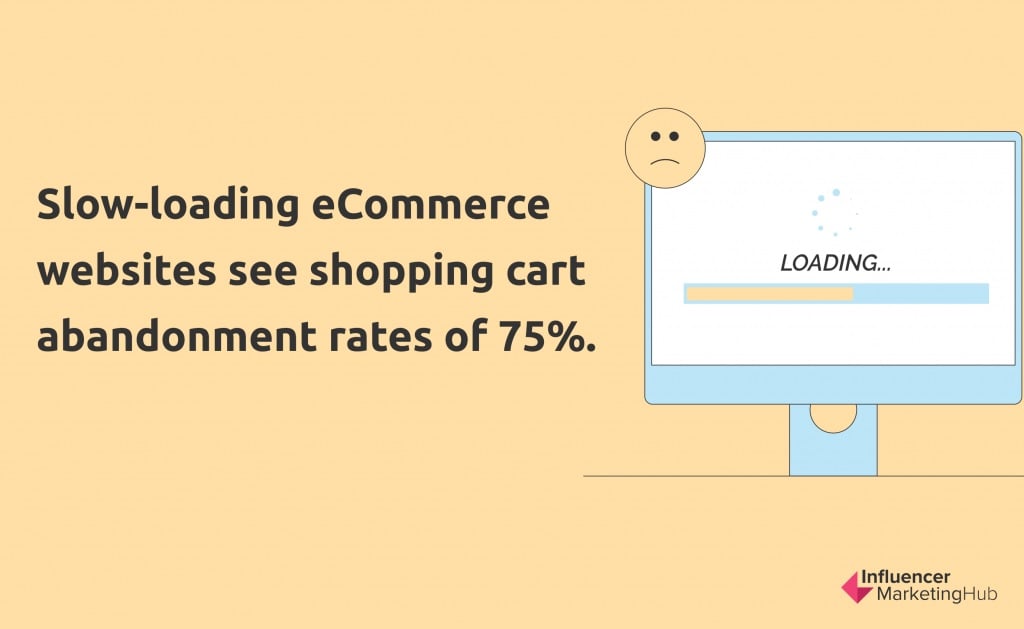 To succeed in eCommerce, you need to surpass the expectations of your target audience. Offering a first-class customer experience is no longer a nice-to-have feature. In today's day and age, it's compulsory.
Without paying special attention to customer service and the customers' overall experience when browsing your website, your products simply won't sell. It should be easy to shop via your site and, if a customer needs more help, your response time should be fast. This is why live chat, in addition to email, is so valuable.
---
7. Use personalization
In addition to expecting a seamless experience, consumers have also become used to an element of personalization. In short, personalization uses data about customers, such as their past actions and preferences, to deliver an experience that will be better suited to the user. From product recommendations to sharing category-specific promo codes, there are several examples of eCommerce personalization to help you drive conversions.
For example, Moschino chose to include product recommendations on its checkout page instead of its product pages. This way, they can possibly cross-sell other items based on the user's preferences to boost the average order value.
---
8. Embrace responsive design
According to GSMA Intelligence, as of July 2021, there were more than 5.2 billion unique mobile users. It then comes as no surprise that it's expected that in 2021 the majority of online sales (53.9%) will be generated by means of mobile.
Considering these impressive numbers, it's crucial that when you design your website you keep mobile visitors in mind. Without embracing responsive design, it becomes challenging (and just plain unpleasant) for online shoppers to interact with your store's website. For example, buttons will be too small and product photos can take long to load.
As mentioned in the previous point, customer experience should be a priority. If mobile users aren't considered, the customer experience for the majority of your customers will be lousy.
---
9. Remember local(s)
When discussing eCommerce, this piece of advice sounds a bit counterintuitive. One of the major advantages of starting an online store is the fact that you can reach an international audience. However, by remembering your locals you can boost online sales.
You can, for example, offer free shipping to customers who are close to your warehouse. It's not rocket science to set up. You can use zip codes and offer those customers who fall within a specific area free local delivery.
Another approach that requires a bit more homework is to offer promotions for locations where you have a big number of customers. If there's an upcoming local event, it's even better if you can include promotions for items that they might need for that event.
---
10. Implement a customer loyalty program
According to SEMrush, the likelihood of an existing customer buying a product is about 60%, but the probability of selling something to a brand new customer can be as low as 5%. What's more, not only are existing customers more likely to try your new products, but they're also more inclined to spend more.
So, don't underestimate the value of existing customers. Treat them well and they'll look after your business.
Not only will a loyalty program show to them that you value their continuous support, but it will also help you to grow your base of long-term customers. Whether you prefer to use free gifts, offer free shipping or reward your customers with discounts, there are various types of loyalty programs that you can introduce.
You also don't have to limit the rewards simply to how much they spend. You can, for example, also reward them for sharing your content on social media. While this approach might not necessarily mean a sale, it's a great source for referrals and user-generated content (UGC).
At the end of the day, effective marketing remembers to continue focusing on the customer even after he/she has made a purchase. This means that you should continue to engage with your previous customers if you want to build a network of loyal customers.
---
11. Take advantage of UGC
Not only can UGC help you to increase your store's website traffic, but it can also help you to grow an authentic support base. As mentioned earlier, you can, for example, use your customer loyalty program to create UGC by rewarding loyal customers for sharing your content on channels like Facebook or Instagram.
Competitions also work really well. For example, in exchange for sharing their creative uses for your products on social media, customers can be given an entry into your competition. In short, to encourage your followers to create and share content about your store and its products, you need to dangle some type of reward. Internet stardom and likes won't be enough.
---
12. Encourage customers to write reviews
Not only should you encourage your customers to share photos of them using or wearing your products, but also to write reviews about their recent purchases. While online shopping is convenient, it robs customers of the opportunity to inspect the product in person beforehand. So, they often turn to reviews of the business and the product to avoid buyer's regret, making reviews invaluable.
One of the easiest ways to motivate them to write one is simply to send them a follow-up email asking them to rate your service and the product that they bought.
---
13. Create content continuously
User-generated content is great, but it's no replacement for your own content. From blogging to even podcasting, there are several ways you can leverage content marketing. Long-form content, like how-to guides, can help you to rank higher, while guest posts can help you to create backlinks which also help with SEO.
Each year, there are many events and trends that you can use when creating content. To help you take advantage of all the relevant opportunities and ensure you spread out your content evenly, it's best that you use a content calendar. After all, it's always better to post with a plan than adding new content randomly.
There are several excellent paid tools available that can help you to plan and schedule your content. However, to get you started, you can simply use a content calendar template (many of which you can download free of charge). Whichever route you prefer to go, you basically just want to make sure that you have some system in place that will help you to create structure.
---
14. Remind customers about their wishlists
This type of email is similar to an abandoned cart email. The goal of both is to motivate customers to proceed to checkout.
Perhaps there's only a limited number of that specific product left? Maybe it's currently on sale. In this case, it's the perfect opportunity to send a friendly reminder to your customers. After all, the fear of missing out is one of the best motivators for buying products.
Alternatively, if you're feeling generous, you can create a special discount code specifically for the items on the wishlists. This will create a sense of urgency, but also a sense of exclusivity.
---
15. Offer free shipping
According to data gathered by Digital Commerce 360, free shipping is the most important factor consumers take into account when deciding which online store to support. While this might not be feasible for everyone, you at least need to explore this option. In fact, there are a few strategies that you can use which might make it possible for you to go this route.
One of the most popular strategies is to offer free shipping only to orders that are more than a specific amount. This way, you can also increase the average order value.
You also don't have to make free shipping available to all your customers. Some eCommerce businesses opt to apply free shipping only to app purchases, while others limit it to first-time buyers.
Alternatively, you can just offer free shipping to all customers, irrespective of how much they buy or how they shop. Your profit margin will be smaller, but there's a good chance that you'll attract more sales and repeat customers.
---
Wrapping Things Up
To use these different types of marketing successfully, your business needs to consider its approach carefully. For starters, you need to identify clear objectives and specific goals such as increasing your website visits, click-through rates, and conversion rates by a certain percentage.
Secondly, it's best to start with just a few strategies. Consider your target audience and which strategies would be easier for your business to use and then write specific activities for these channels. For example, if you cater to millennials, concentrate on the social media channels that they use the most. At the end of the day, it's better to keep it simple and ensure that you use a few strategies effectively, before you include more strategies in your plan.
Frequently Asked Questions
Should you use a content calendar?
Many eCommerce businesses often use a content calendar to plan and schedule their content. These templates are the best way to plan and organize upcoming content as it lets you populate your content calendar with posts ahead of time so that you can post consistently and strategically take advantage of events and trends that are relevant to your brand's target audience. While better planning is one of its primary advantages, it will also ensure that everyone knows what's expected and help you to customize your content.
How can you get affiliates to market your online store?
It's key that you gather as many of your online store visitors' email addresses to help you grow your affiliate marketing network. You can then create email newsletters or other targeted promotions that you email to your list. Another strategy is to add a pop-up campaign to grab the attention of your potential affiliates. Though, you don't just have to target website visitors, influencers can also make great affiliate marketers. Many affiliates first have to build up an audience, but influencers already have one.
What are email drip campaigns and should you use them?
Email drip campaigns are email marketing campaigns that consist of a few emails that are automatically sent to your list of subscribers on specific dates by means of a preset schedule. As they're timed, this type of email marketing is much more effective than emails that are simply sent at random times. You can use them, for instance, to welcome new subscribers or tackle shopping cart abandonment. Also, as you can automate this task, it helps you to save a lot of time.
Should you offer free shipping?
Yes, if your eCommerce business can afford it, free shipping is an excellent marketing strategy. All in all, it remains one of the most effective incentives. By including free shipping, your customers will be more motivated to proceed to checkout. What's more, to make the most of free shipping, you can set a minimum amount that customers must spend in order to qualify for free shipping. This way, you can also increase the average order value.
How can you find influencers to help you with eCommerce marketing?
One option is to work with an influencer marketing agency. Many influencer marketing agencies are full-service, in other words they can help you with every stage of the influencer marketing process. Another option is to use an influencer marketing software tool like Tagger Media, Open Influence or Post for Rent. The services that are offered by these types of tools typically include influencer search and discovery in addition to other features like content review, campaign management, reporting, third-party analytics, and influencer and audience analysis.