One of the reasons that creators have flourished online in recent years is that they can now use many tools to showcase their skills and make them visible to the world. Most creators are more interested in their passion rather than the technology that surrounds them, but it is this technology that makes them viable in today's online world.
You only have to go back ten years to see how difficult it would have been for somebody to set up an online creator business. There were no platforms where you could build an online home without paying expensive web developers; no way to earn or collect money. You would have struggled to have built a community of followers. And if you did manage to put together a website, it would have been strictly one-way. Even the graphics programs of a decade ago were primitive by today's standards, strictly offline, and cost a fortune.
Nowadays, however, there are 50 million content creators and numerous software tools to help you make an online home where you can showcase your skills and talents to a captive audience. And it is unlikely to cost you large sums. Indeed, you will find quite a few free or low-cost tools to help power your online platform.
The tools vary significantly in size and complexity. Some of the tools are now giant platforms catering to many users and uses. YouTube, for instance, is the second most popular website in the world. However, it is probably the most powerful tool for assisting creators in getting their video works before an audience. Other software tools have a much narrower defined purpose that is just as important to the creators who use them. These are often more "behind-the-scenes," designed to provide an easier way for creators to perform a necessary task, rather than display their creative endeavors.
---
Top 19 Software Tools Powering Creators (Creator Tools):
---
Media Platforms
Price: Free
YouTube is the world's largest video-sharing platform. There are probably more creators on YouTube than any other platform. YouTube allows users to upload, view, rate, share, add to playlists, report, comment on videos, and subscribe to other users. If you aim to be a successful YouTube creator, you will build and promote a channel, releasing new videos there regularly.
---
Price: Free
We hardly need to elaborate on TikTok here. However, it is very much a tool for creators targeting Generation Z.
In case you've missed all the media attention, TikTok is a Chinese video-sharing social networking service. People share videos of 3 to 60 seconds (with the bulk lasting 15 seconds). You can choose from an extensive selection of recorded music as the soundtrack to your video.
---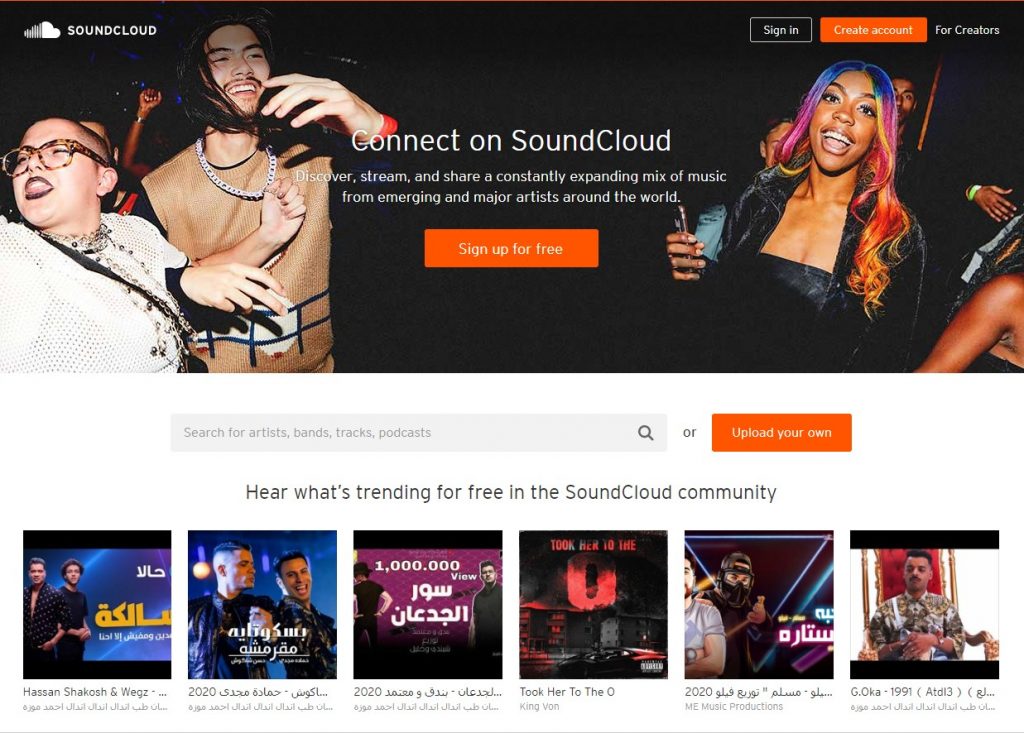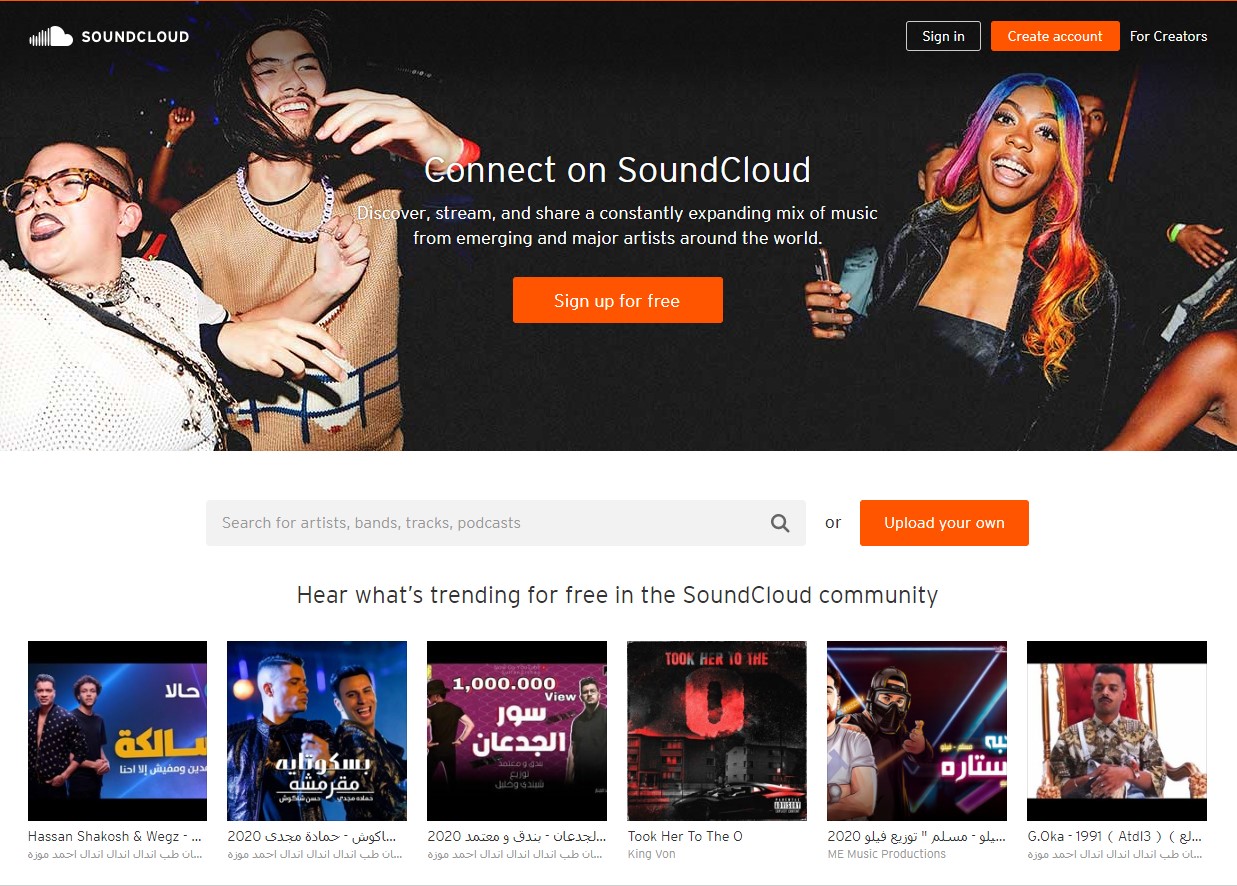 Price: Free or various plans for users (Go and Go+) and creators (Pro Unlimited and Repost by Soundcloud)
SoundCloud is an audio distribution platform and music sharing site based in Berlin, Germany. It gives many opportunities to creators whose specialty is music or some other type of audio activity. SoundCloud has now grown to be one of the most extensive music streaming services. Many artists have used the service to launch or advance their careers.
---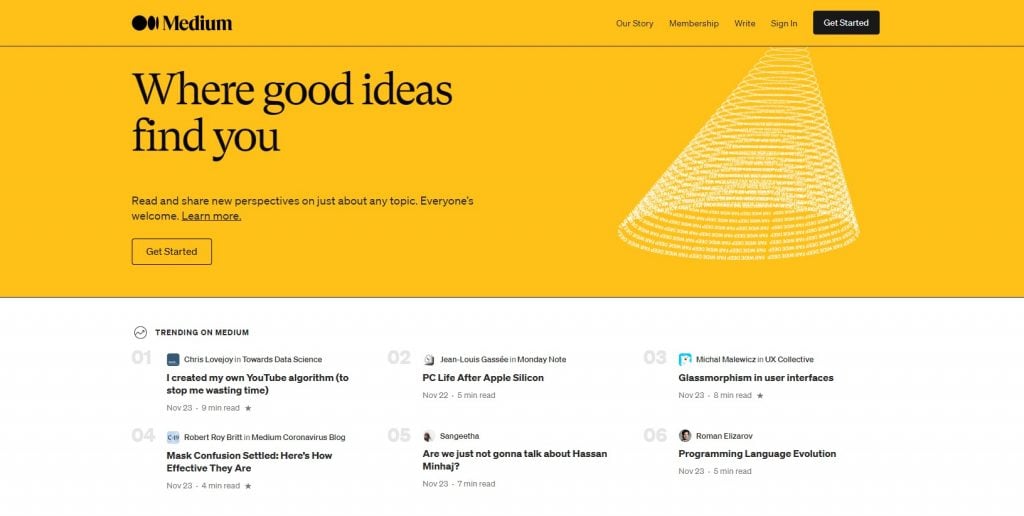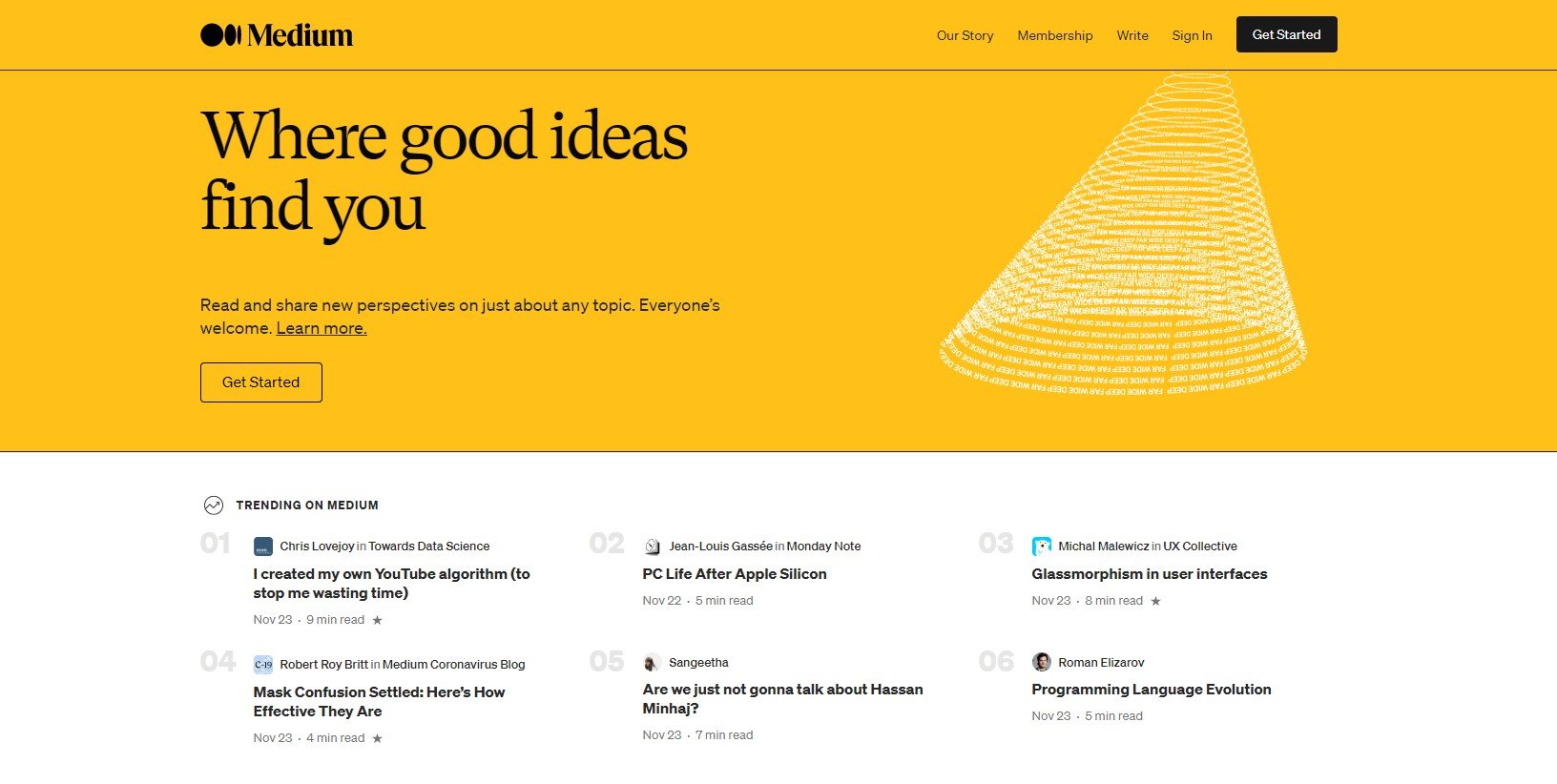 Price: Free or Medium Member ($5/month or $50/year)
Many writers use Medium for their blog posts. It publishes a mix of amateur and professional people and publications.
Medium was set up as a way for people to share writing that was more than Twitter's then 140 character-max. It describes itself as being "an open platform where 170 million readers come to find insightful and dynamic thinking … expert and undiscovered voices alike dive into the heart of any topic and bring new ideas to the surface."
---
Other Creator Platforms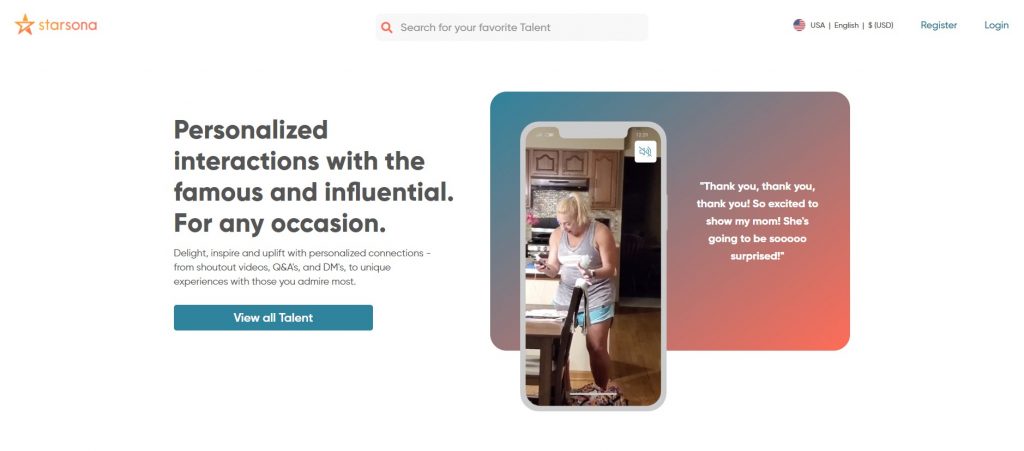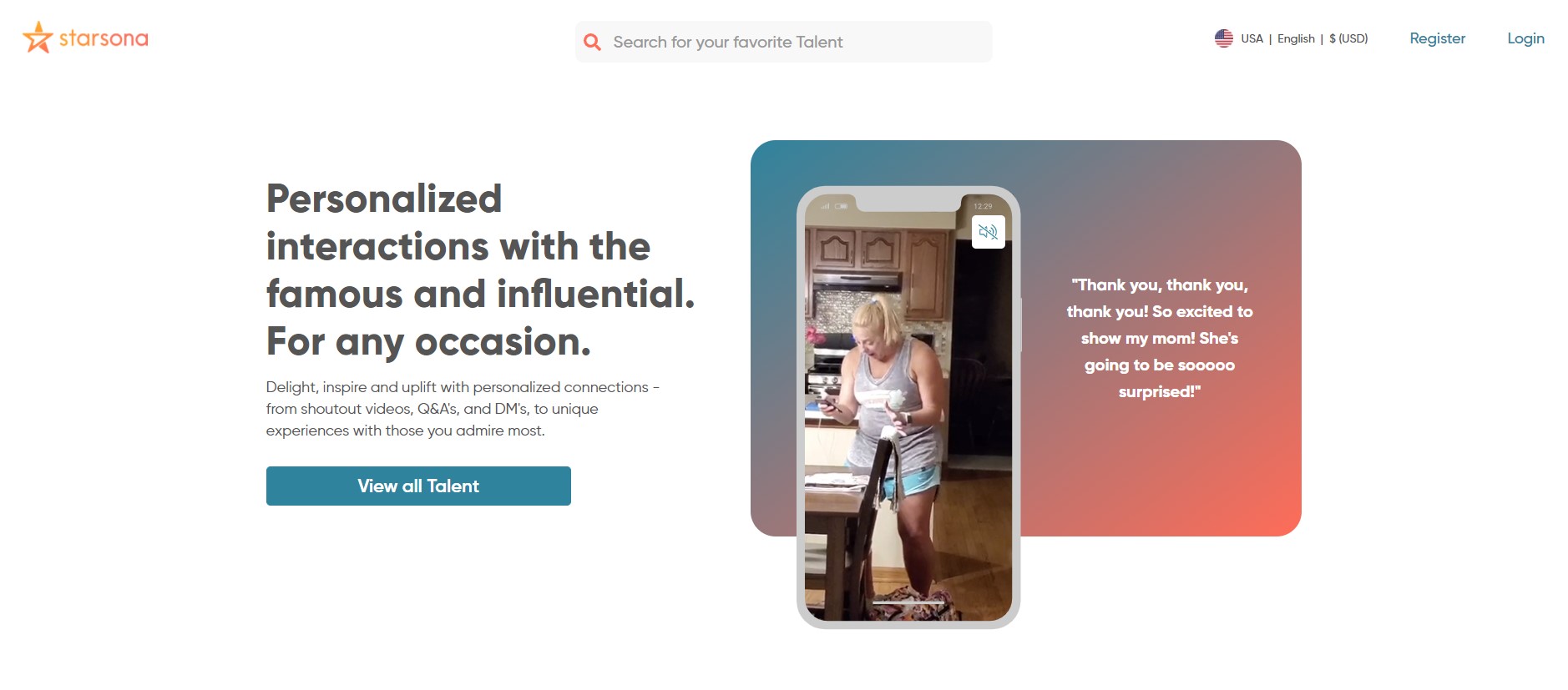 Price: Starsona – 18% of earnings generated from your page and 10% of tips or Classic – 25% of earnings generated from your page.
Starsona is a storefront for personalized content and goods. You can offer personalized experiences to your fans at prices you set. As its name suggests, many of the storefronts are run by creators, celebrities, and stars.
Your Starsona storefront includes video shoutouts, direct messages, social media interactions, fun stuff, live video interactions, personalized merch, and commercial requests.
---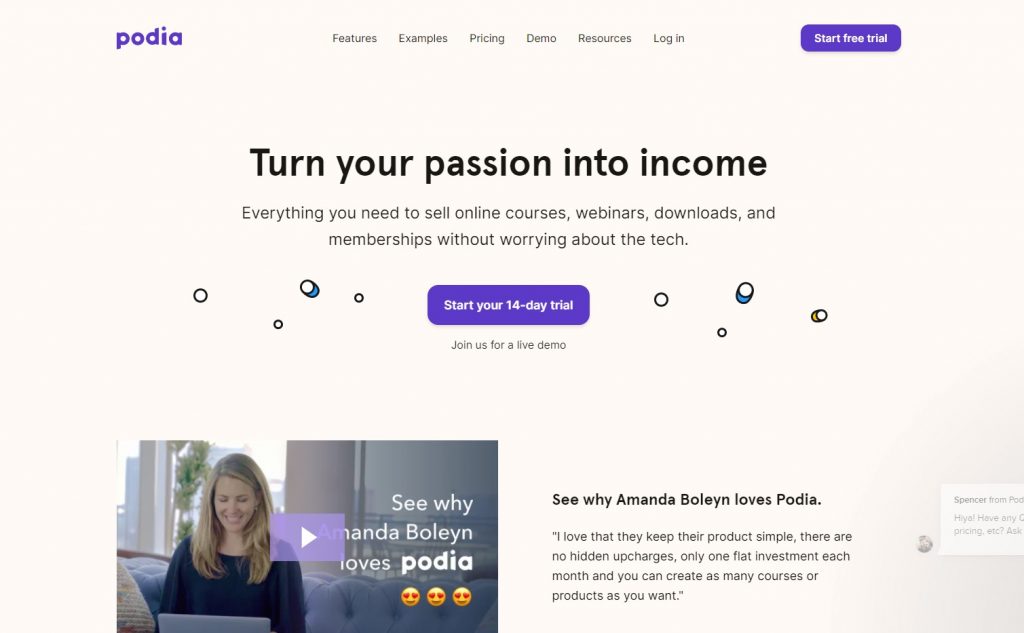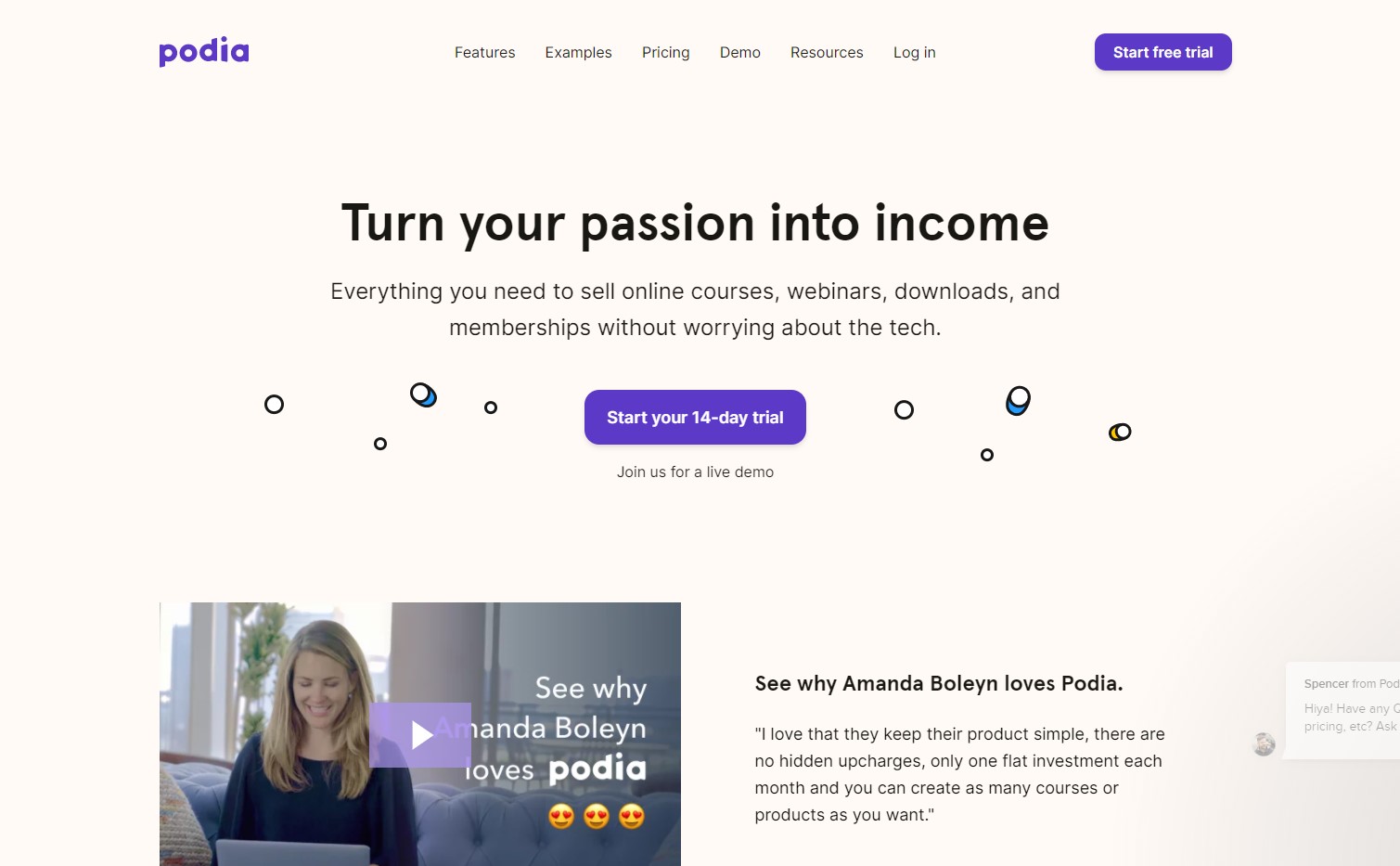 Price: Mover $39/mo, Shaker $79/mo
Podia provides a platform where you can sell online courses, webinars, downloads, and memberships, without having to worry about the behind-the-scenes tech that makes it happen. In fact, creators can use Podia to power their website, blog, landing pages, digital downloads, online courses, membership community, payment portal, email platforms, and more.
The Mover plan is ideal for creators who want an affordable option that includes everything you need to host and sell digital products as you grow your audience. You should jump to the Shaker plan if you want access to powerful marketing features like affiliate management and embeddable buy buttons. You will also need the higher-level plan if you wish to create a paid membership community.
---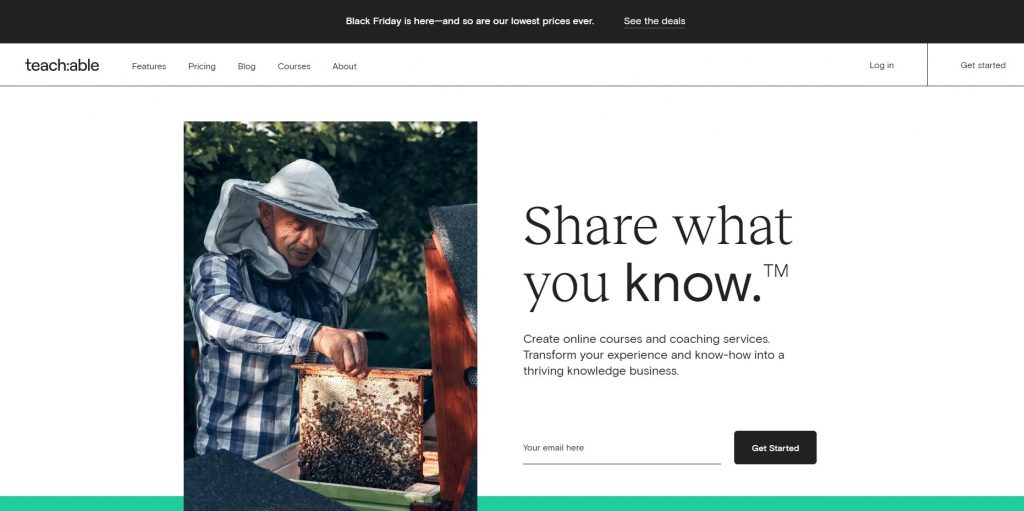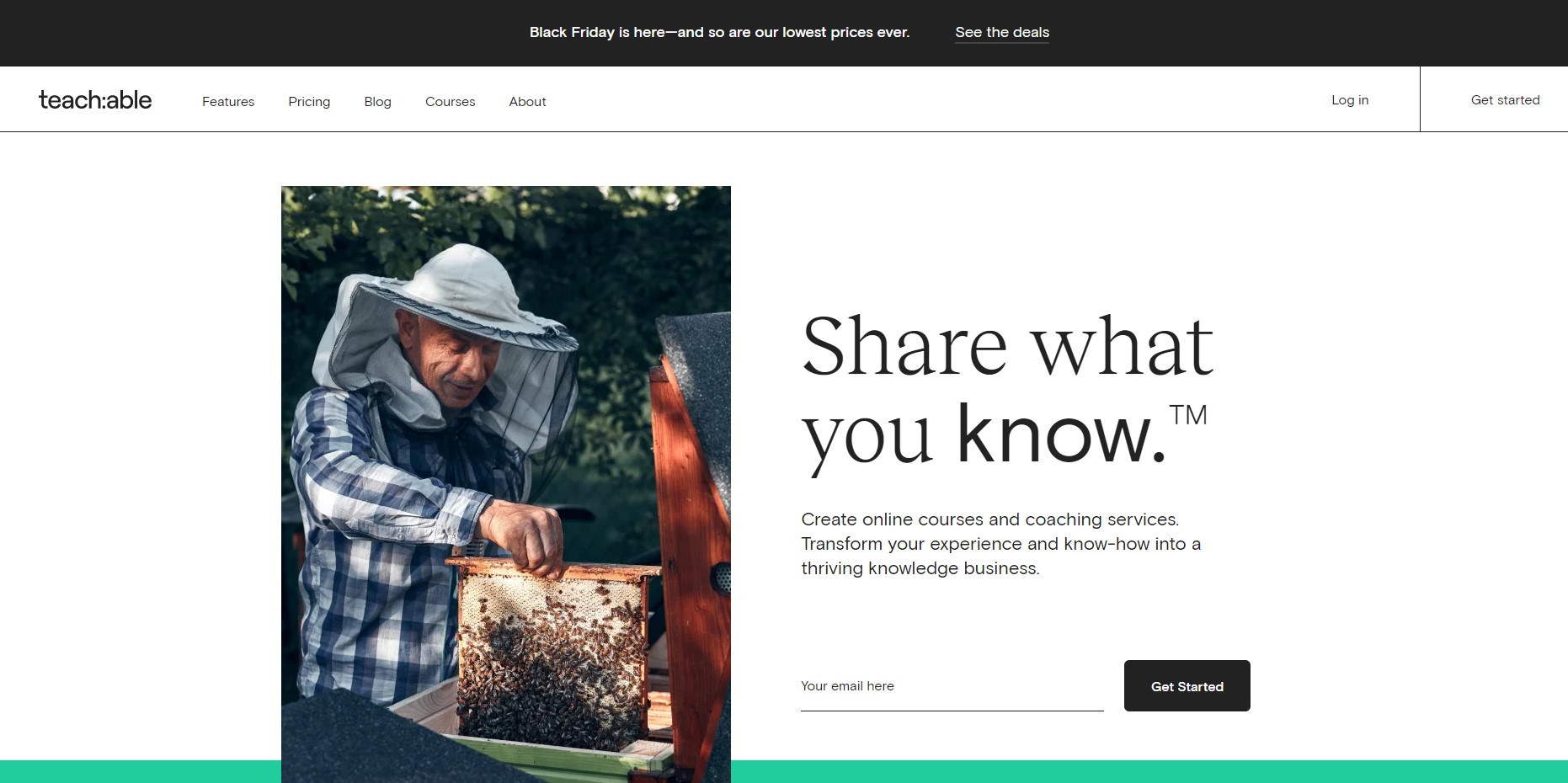 Price: Basic $29/mo, Pro $99/mo, Business $249/mo
Teachable is a platform where you can easily create online courses and coaching services. It provides a venue for you to transform your experience and know-how into a thriving knowledge business. More than 100,000 creators have used Teachable to sell over $500 million in courses and coaching.
You can easily link your existing website to Teachable under a custom domain. Then you can use their power editor to create engaging multimedia lectures, videos, and coaching sessions. You track sales and student insights with Teachable's comprehensive dashboards.
---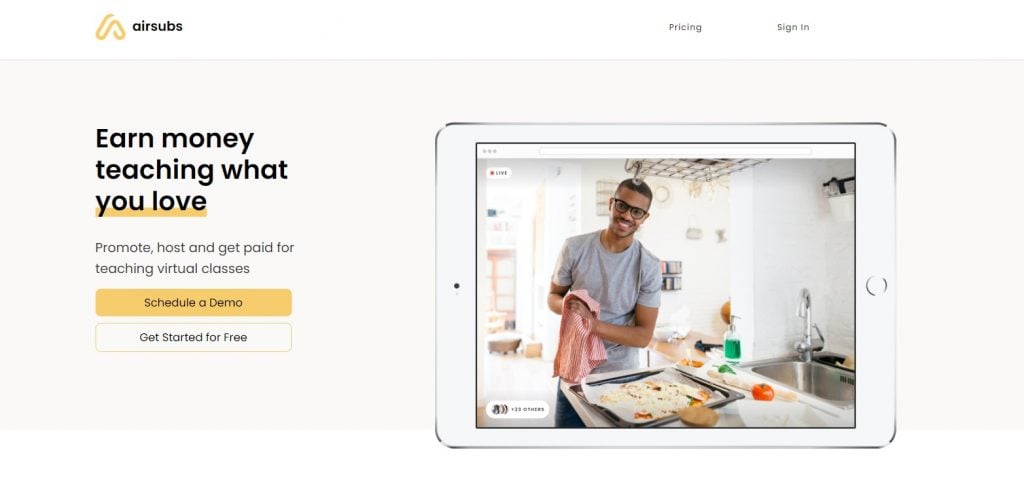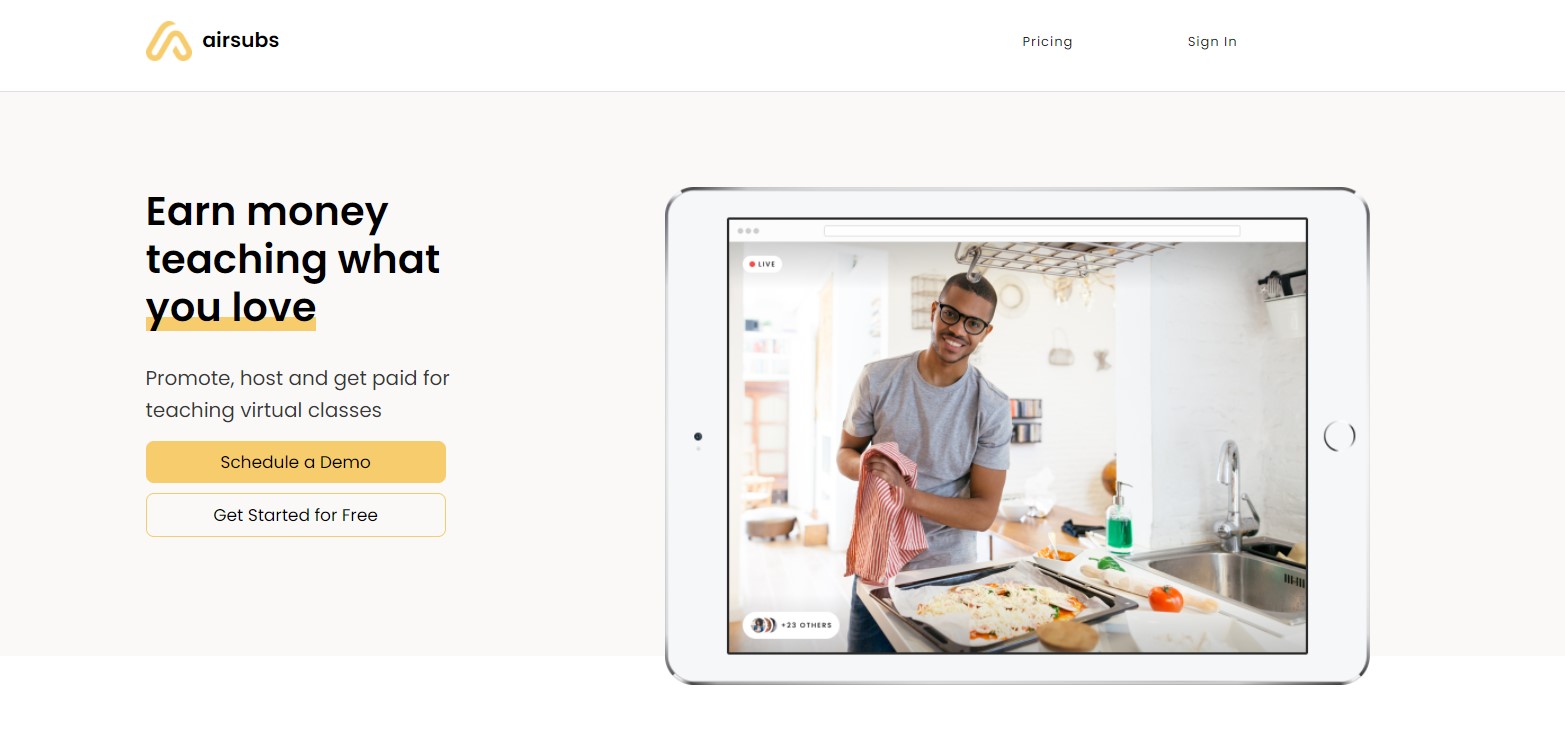 Price: Free, Pro - $25/mo, Premier - $50/mo, Unlimited - $100/mo
Airsubs provides a platform for you to promote, host, and get paid for teaching virtual classes. It includes everything you need to grow your virtual business: a beautiful page with your branding, Zoom for streaming, a schedule with all your classes, an email list, and tools to grow your community. You can choose whether to charge per class, sell packages, or offer a subscription. You control the best way to engage your community. On-demand classes let you create once and sell twice. Whether it's taped from your mobile device or a recorded live class, upload your video to Airsubs and sell it as a rental or as part of a subscription.
---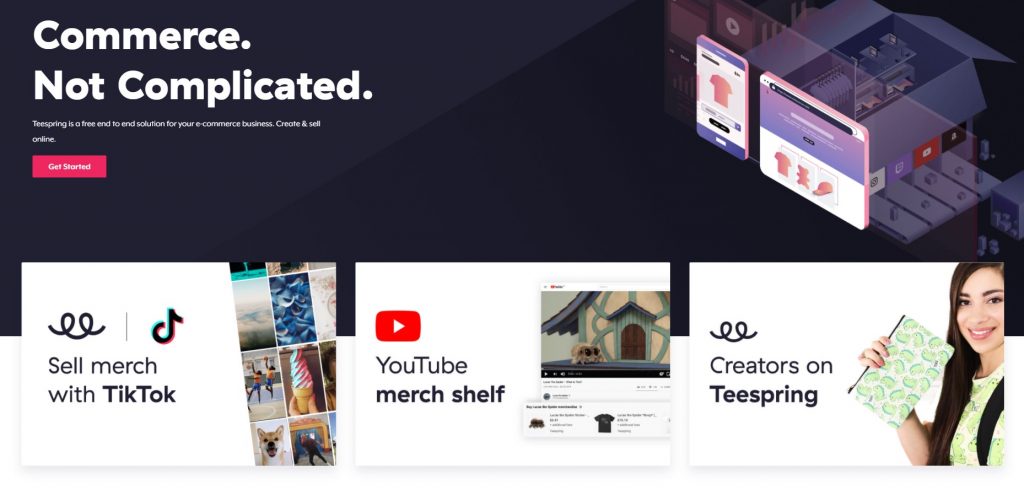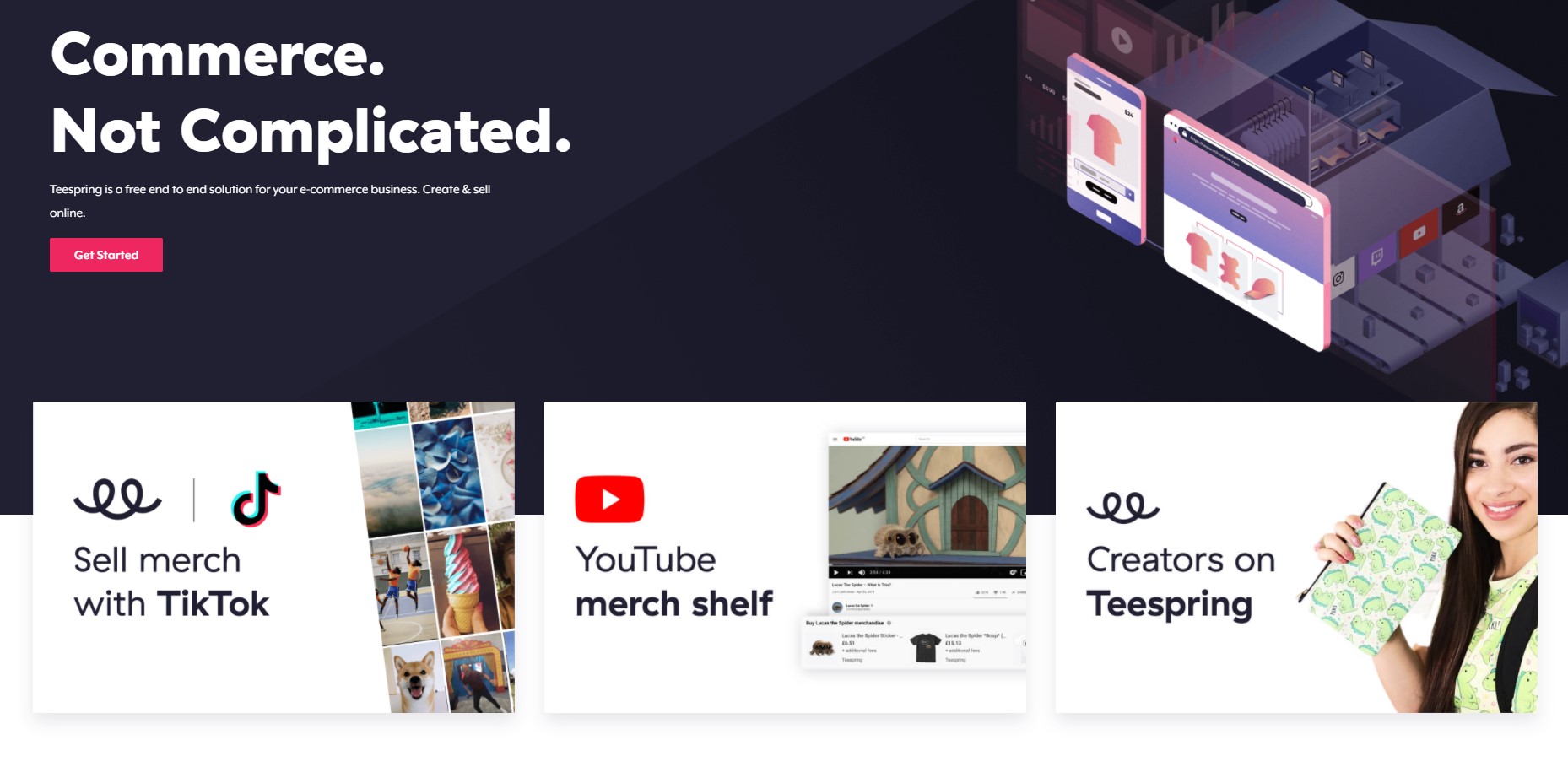 Price: None, although they include a service fee in the base cost of the products
Teespring is a free platform that lets you create and sell products with no upfront cost or risk. It handles everything, from printing to shipping to customer service. Creators can use it as an easy way to provide merch to their fans.
Their goal is to empower anyone, anywhere, to turn their ideas into products, brands, and businesses. You choose the selling price and profit for all of your products. When a product sells, you get to keep the profit.
---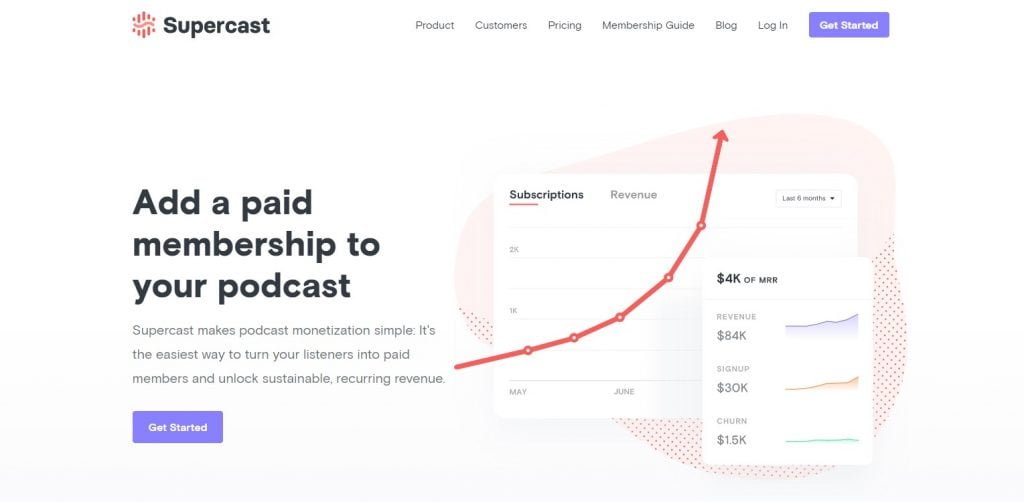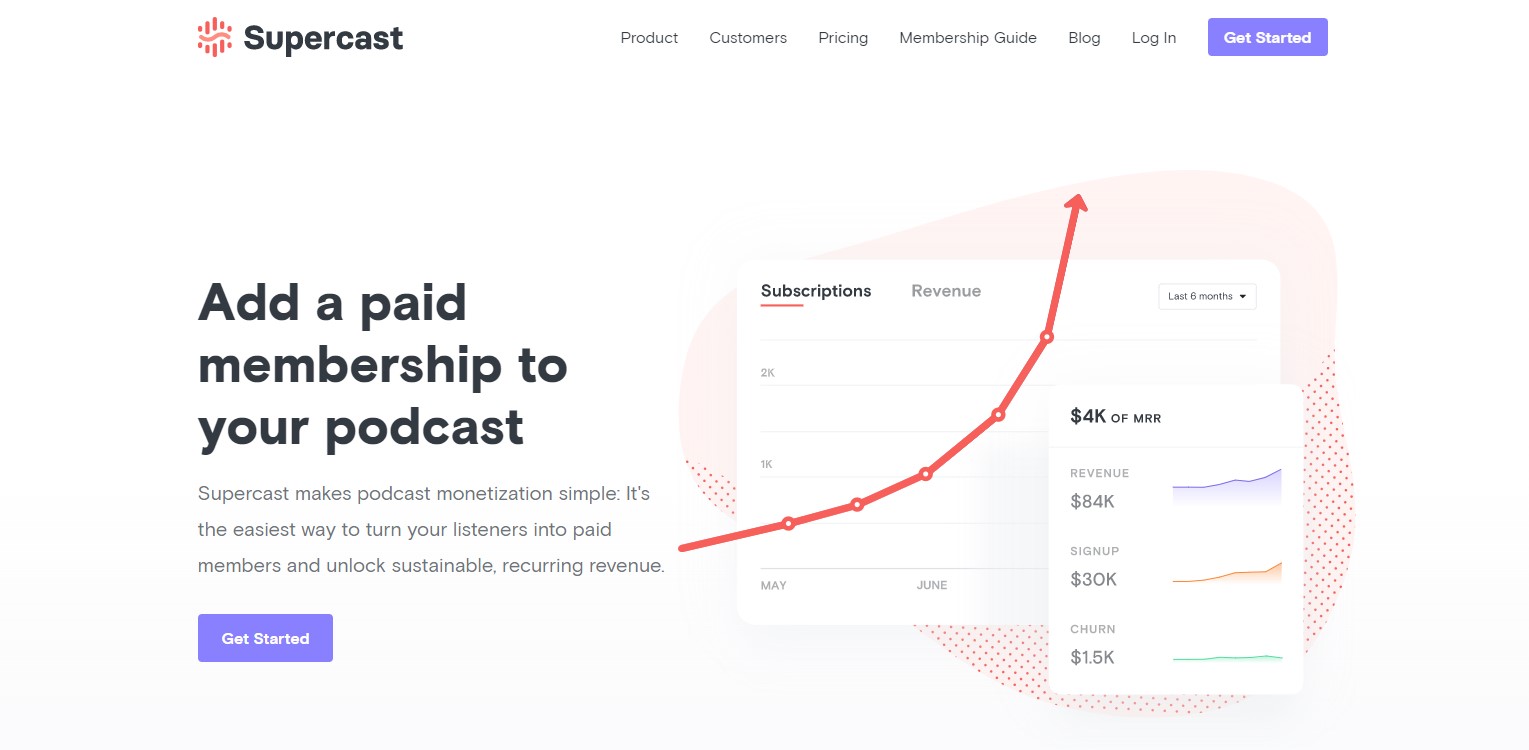 Price: Either All-in plan at $0.59 per member/mo or Custom plan at custom price with volume discounts.
Supercast makes podcast monetization simple, using predictable subscription revenue. Supercast makes it easy for your listeners to sign up for exclusive podcast content. Possible subscriber-only content includes bonus episodes, special guests, extended interviews, AMAs and Q&As, and peeks behind-the-scenes.
You can even use Supercast to share ad-free versions of your podcast episodes with paying members via a premium feed.
---
Content Creation Tools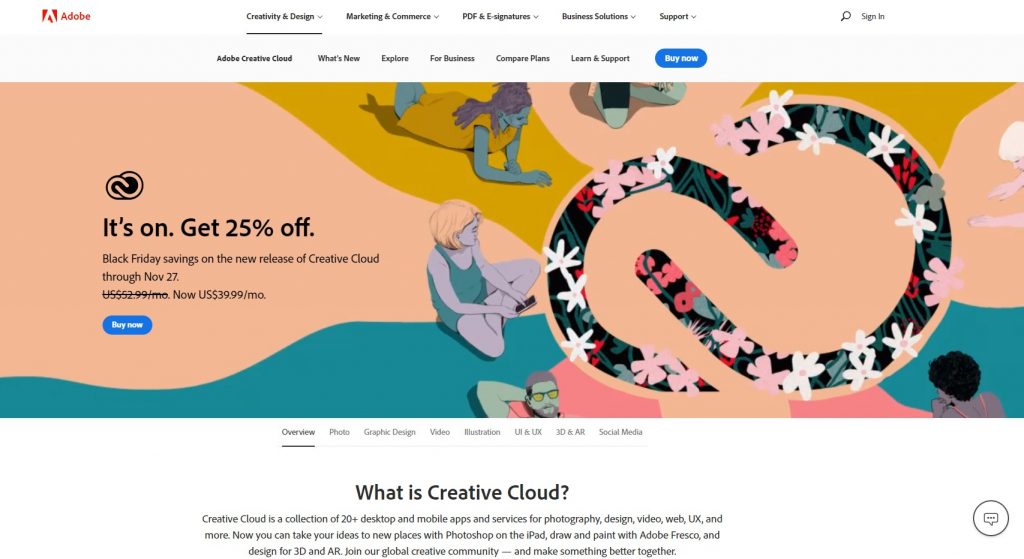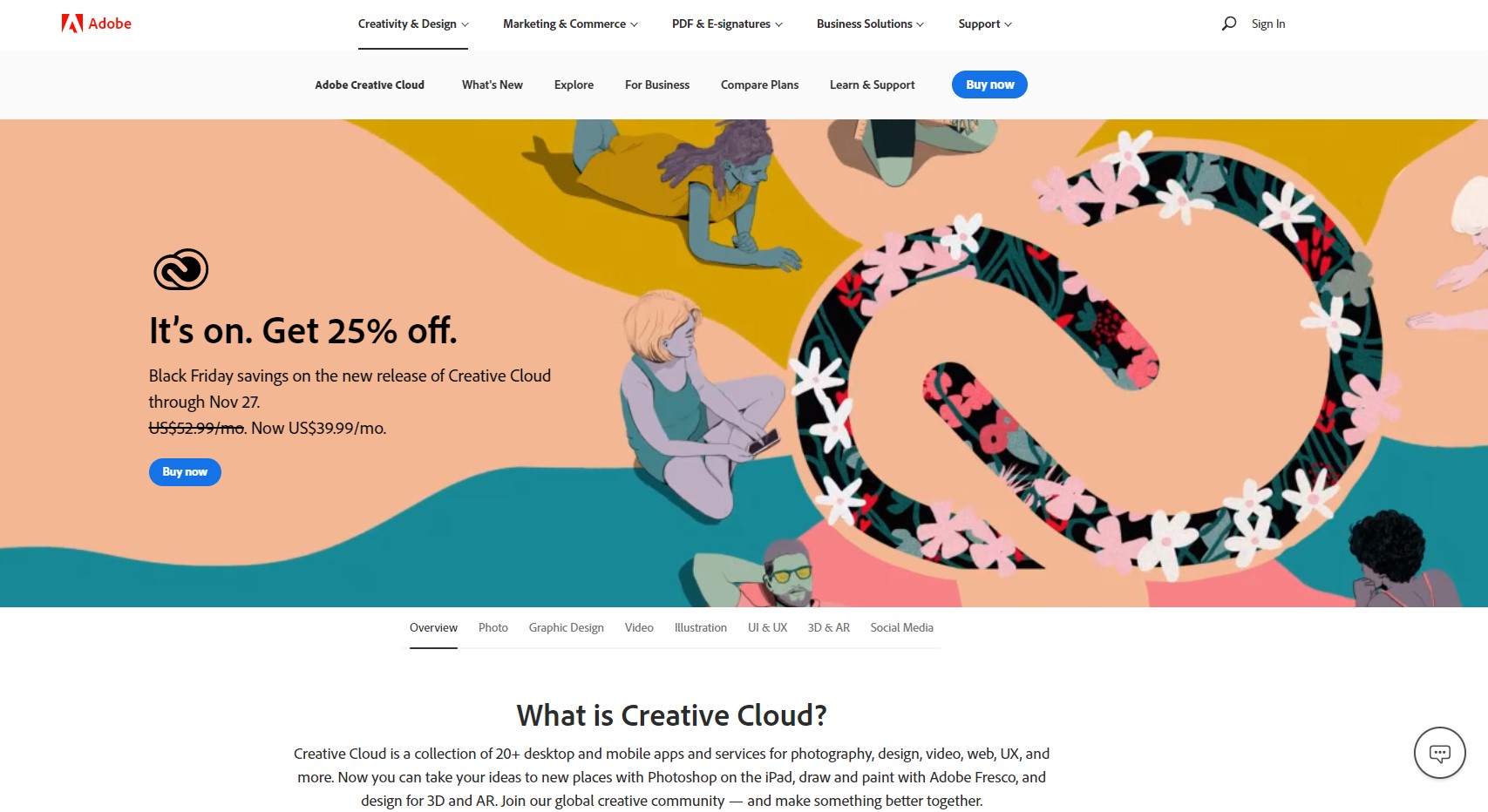 Price: From $9.99/mo for Photography plan. $52.99/mo for all apps (other plans available)
If you're a creator, you will probably either already be using Adobe Creative Cloud daily, or you never use it and wonder how you could ever justify the cost. It is a collection of industry-leading software apps and services for graphic design, video editing, web development, and photography. If your creativity is in any of these fields, you probably use the Adobe apps regularly.
Originally Adobe sold these apps as stand-alone packages that you purchased and uploaded onto your computer. You could buy a collection of them – the Adobe Creative Suite. However, in 2014 Adobe changed its business model to be SASS – rather than paying a large sum up-front, and you paid a smaller monthly (or annual) fee to use the software.
---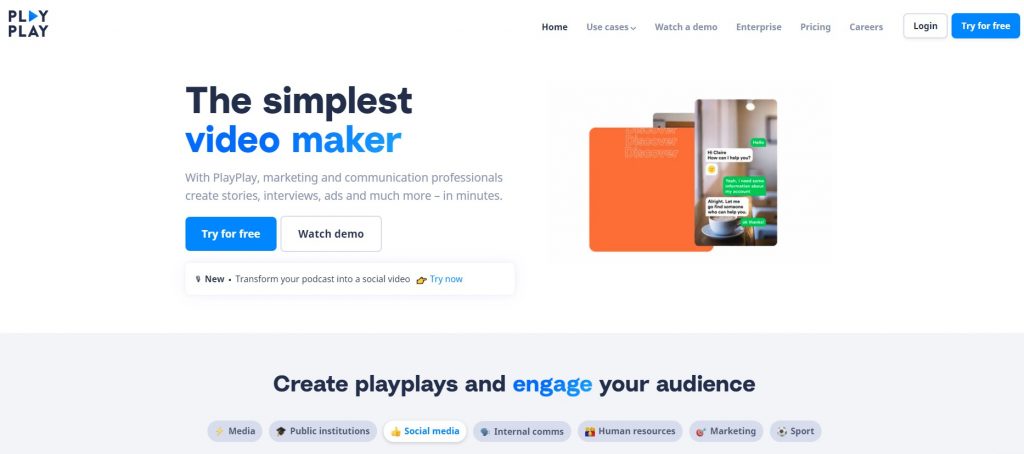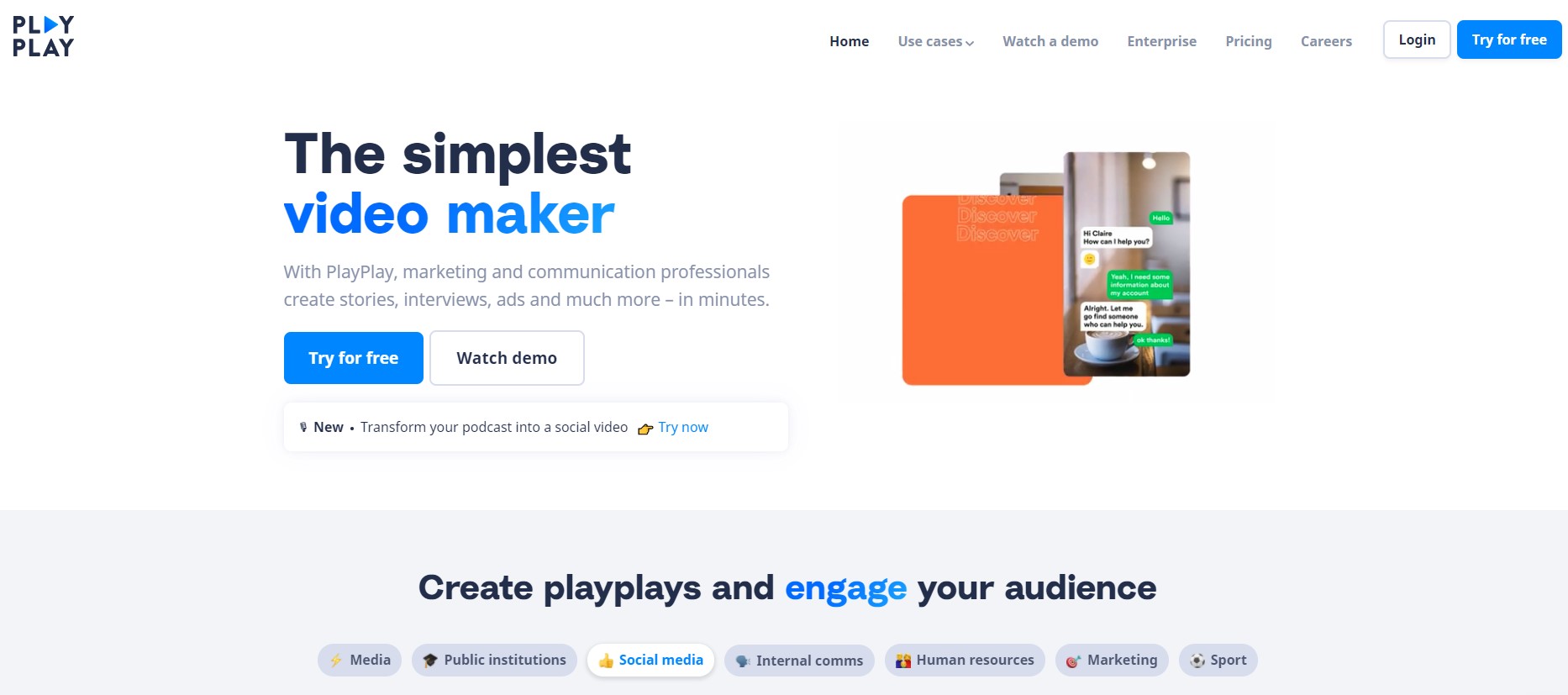 Price: From €160 per user/month
You can use PlayPlay to create stories, interviews, ads, and much more in minutes. You can make "playplays" fully customized with your own media, fonts, colors, and animated outros. It includes many professional templates to make your video creation simple. These templates ensure you create the best format for each video, e.g., landscape for your website, square for social, and vertical for Stories. With one click, you can change your video format to fit any platform.
---


Price: Free or Pro ($20/mo)
Kapwing is a collaborative platform for creating images, videos, and GIFs. You can upload, edit, and share files with a team in a single place. Just like Google Docs, you can share a Kapwing link to the editor and work on content with your team in real-time. It works on every OS, on your phone and your computer.
---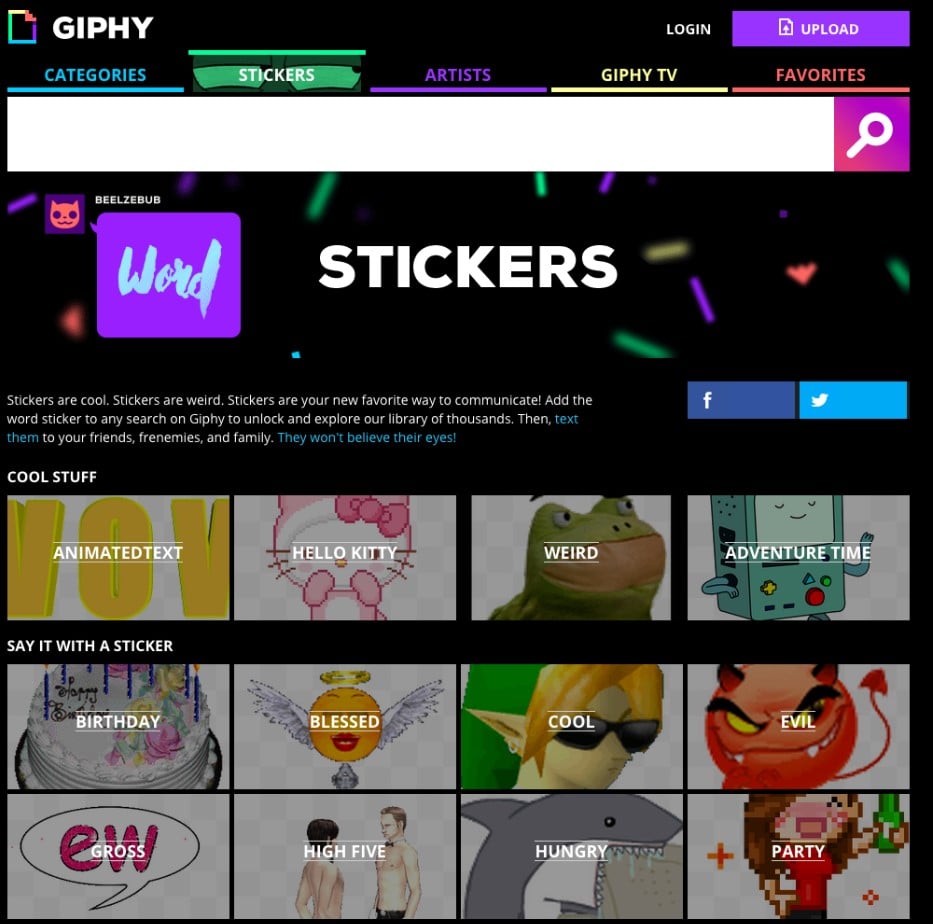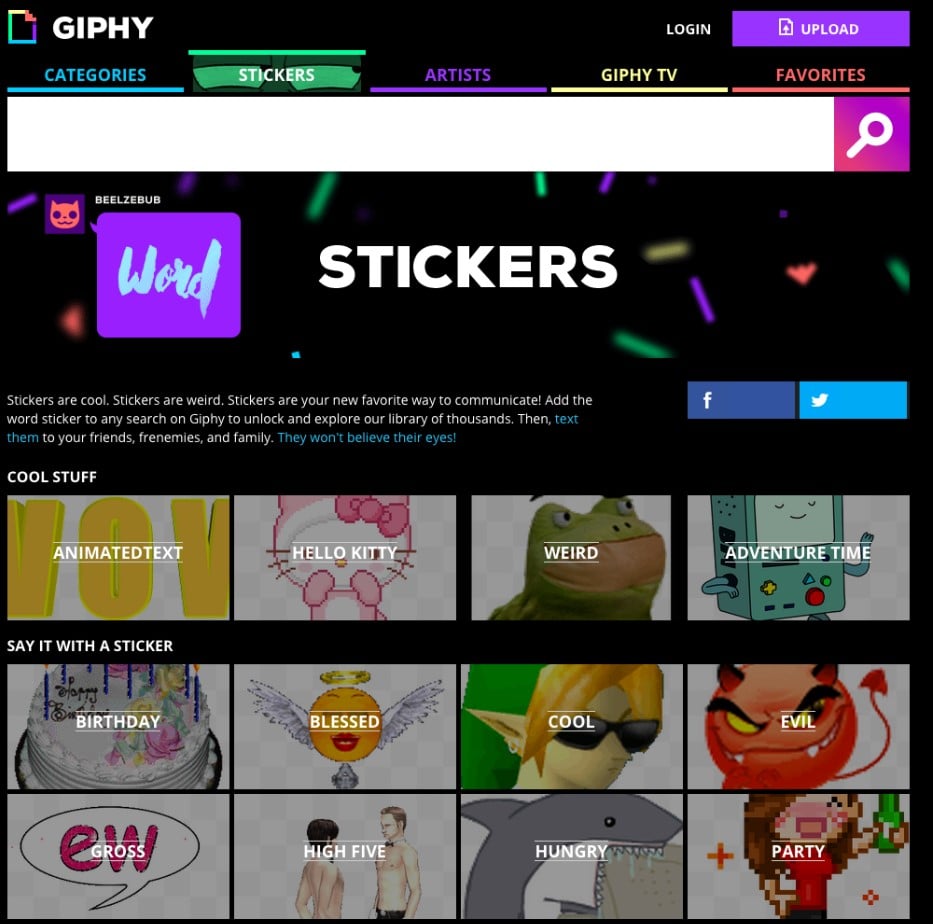 Price: Free
Giphy is an online database and search engine that allows users to search for and share short looping videos with no sound. GIF images are now commonly shared across social media. Giphy has made GIFs mainstream with its massive searchable database. People and businesses can create their own GIFs on the Giphy website. The site provides artists with tools to create GIFs with animations or video footage. The Giphy CAM app helps users make GIFs with video footage recorded with their smartphone cameras.
Facebook (now Meta) bought Giphy 2 years ago for a reported $400 million.
---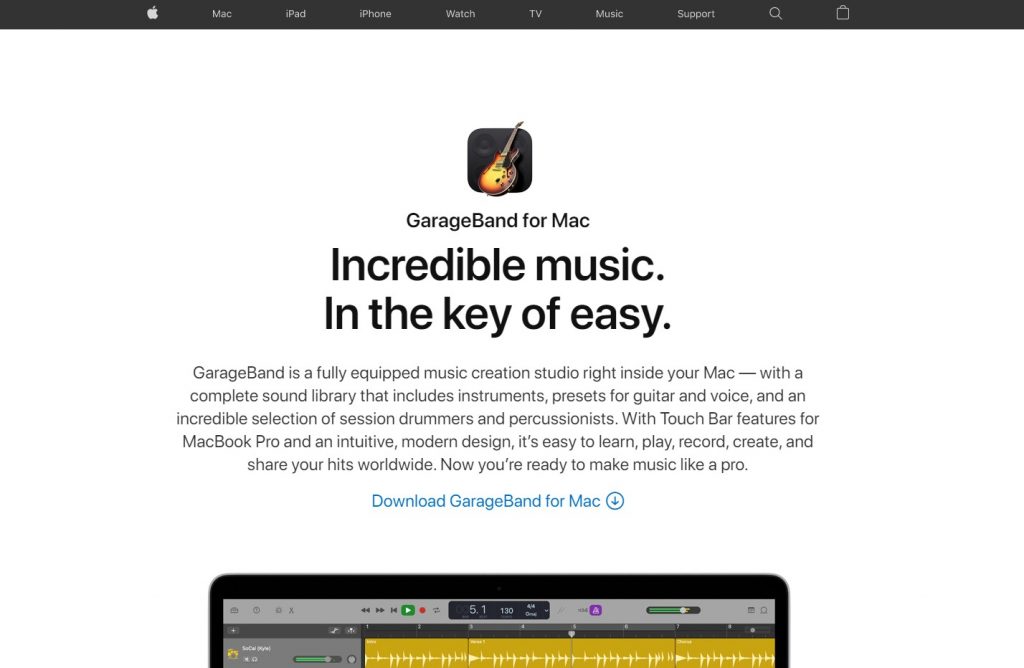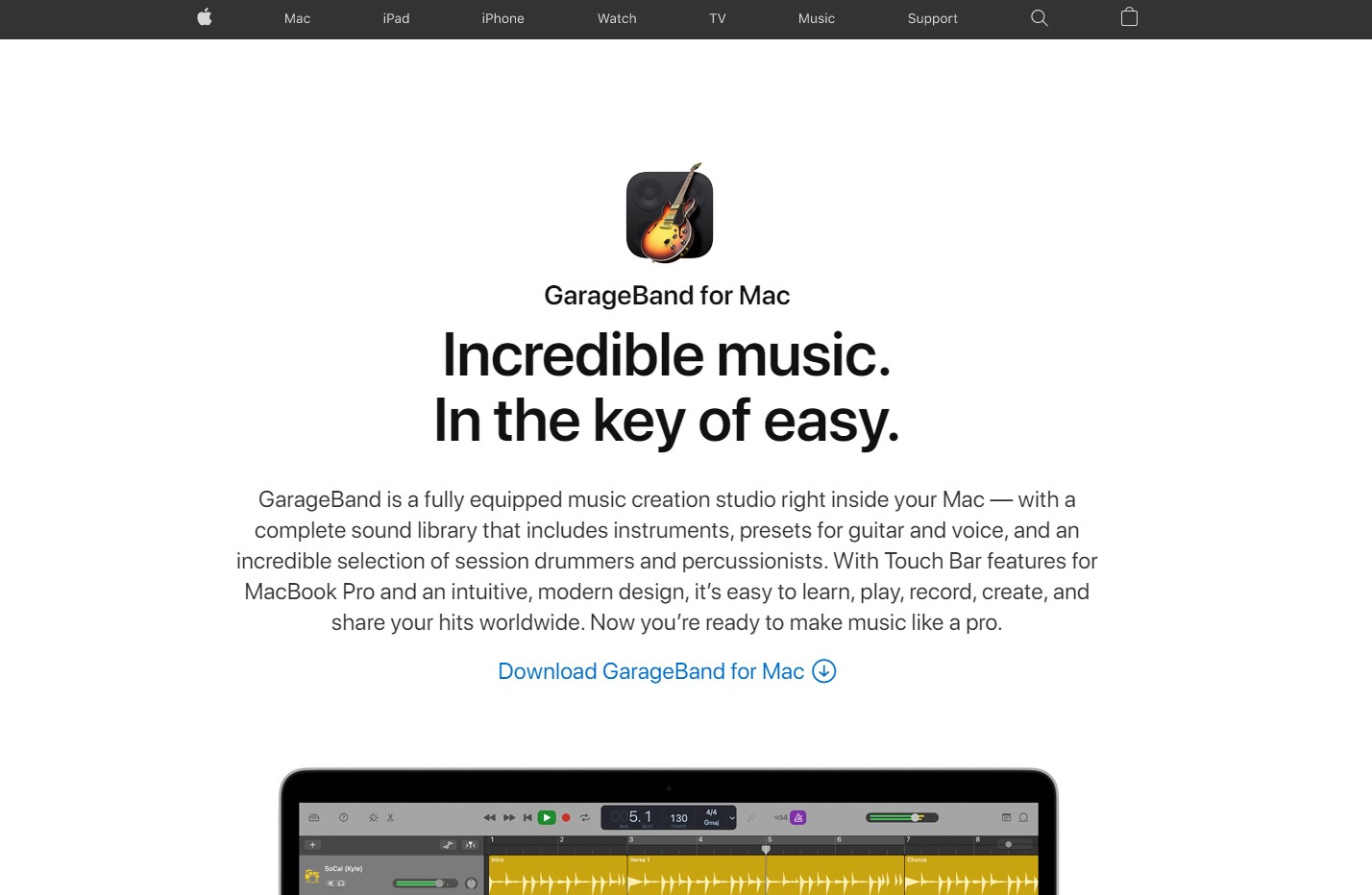 Price: Free
If you are a musician and a Mac user, you will undoubtedly be aware of GarageBand. It is effectively a fully equipped music creation studio right inside your Mac. It features a complete sound library that includes instruments, presets for guitar and voice, and an extensive selection of session drummers and percussionists.
You can create with or without an instrument. Plugin your guitar, mic, or other instrument and choose from a jaw‑dropping array of realistic amps and effects.
GarageBand lets you share your finished song easily with friends, family, or the whole Internet community via social networks.
---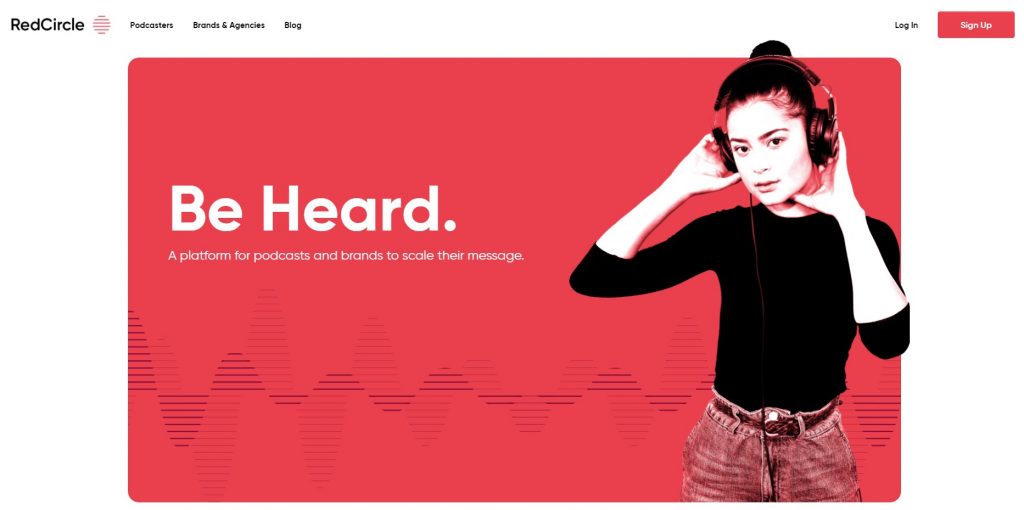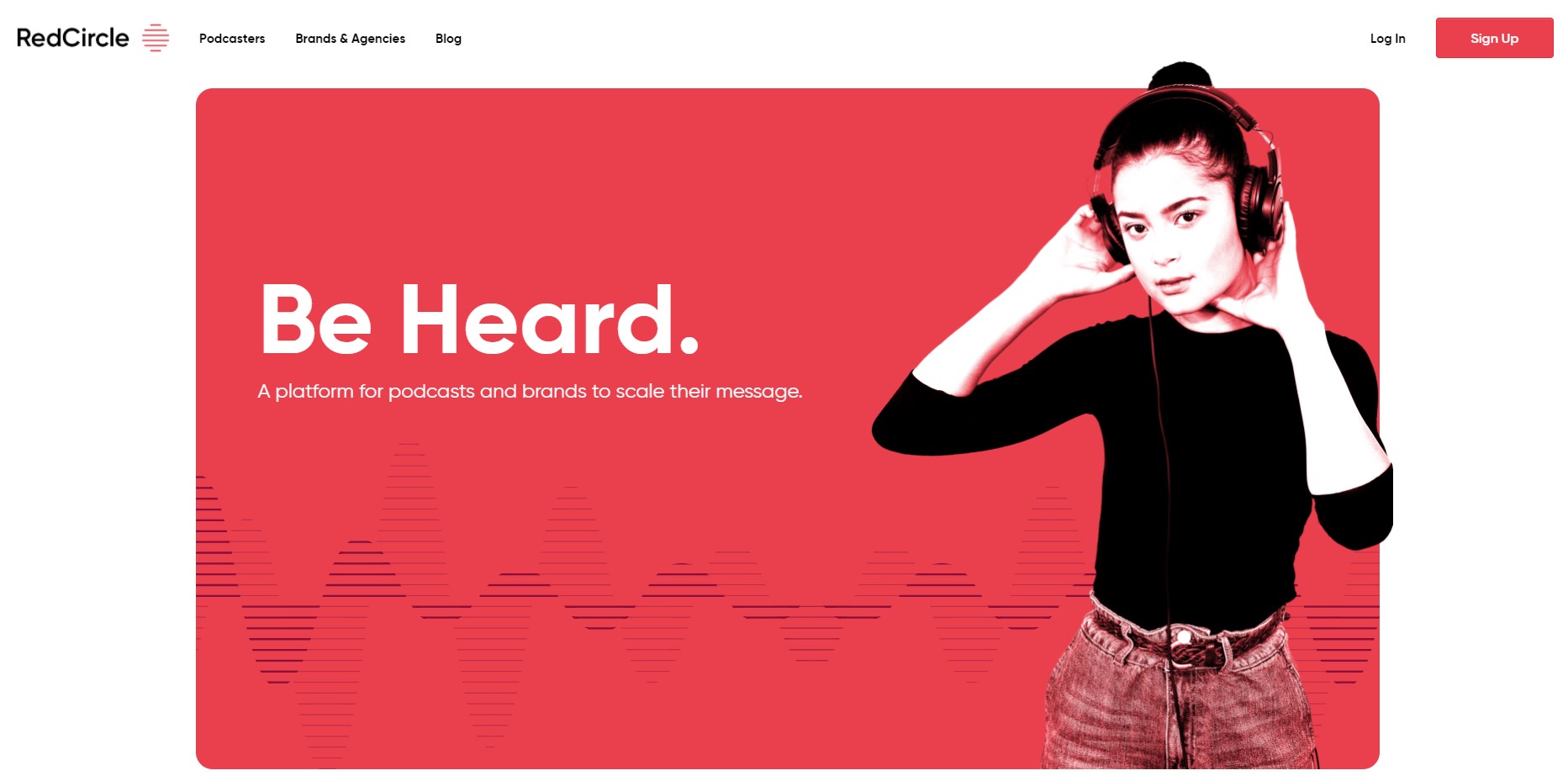 Price: Various % costs when Red Circle connects you with an advertiser, you receive a subscription, or a listener sponsors you.
RedCircle is a platform for podcasts and brands to scale their message. It features innovative tools to run every aspect of your podcast business in one place, so you can earn money, grow your audience, and be heard. It includes monetization options so you can run advertising, accept listener donations, or sell subscriptions to exclusive content.
---
Patronage Platforms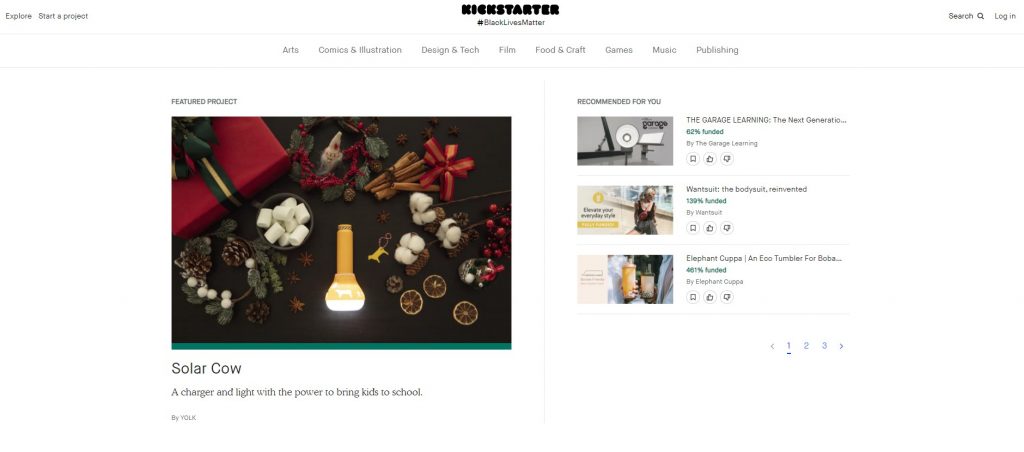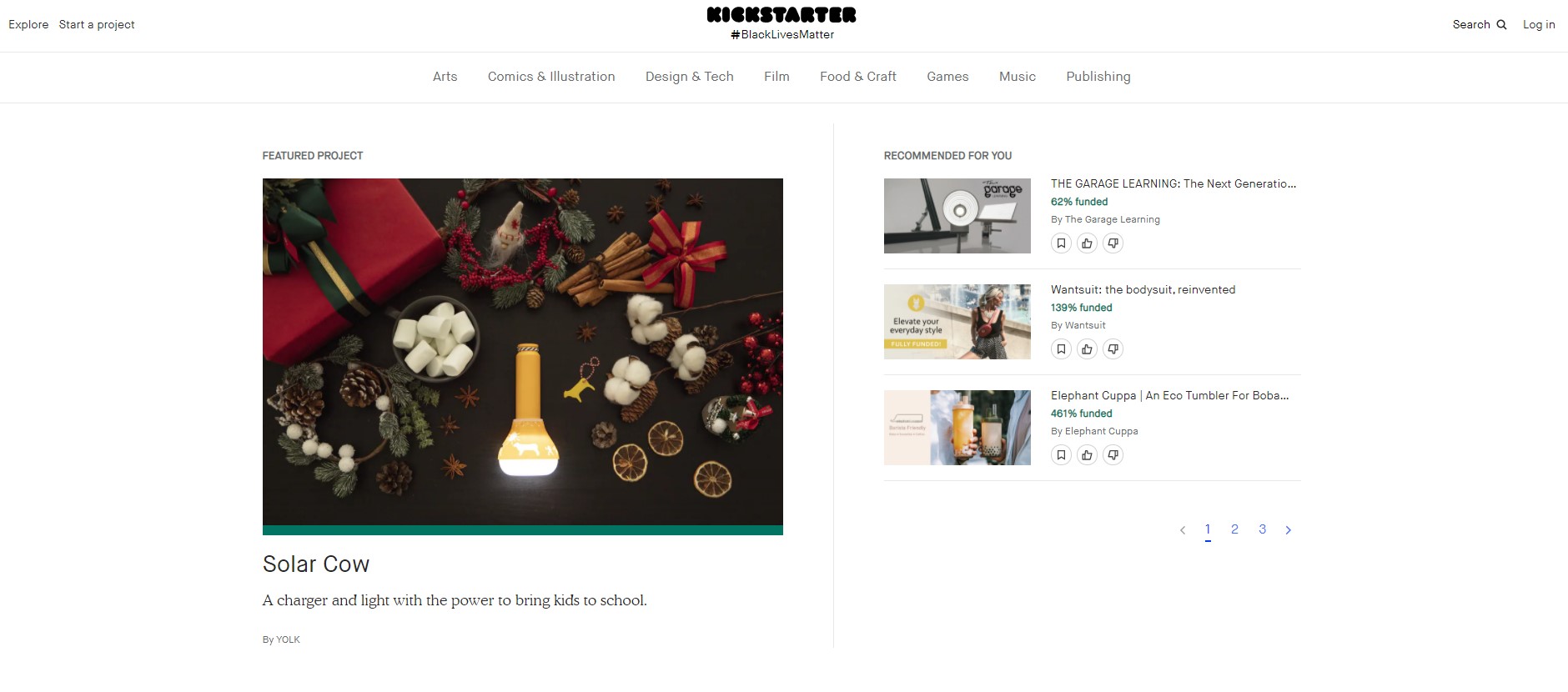 Price: 5% platform fee on all funds raised from your campaign + payment processing fees
Kickstarter is a global crowdfunding platform focused on creativity. Its mission is to "help bring creative projects to life." Kickstarter claims no ownership over the projects and the work they produce. However, people who back Kickstarter projects are offered tangible rewards or experiences in exchange for their pledges.
Kickstarter has three guidelines project creators must follow: creators can fund projects only; projects must fit within one of the site's 13 creative categories; and creators must obey the site's prohibited uses, which include charity and awareness campaigns.
---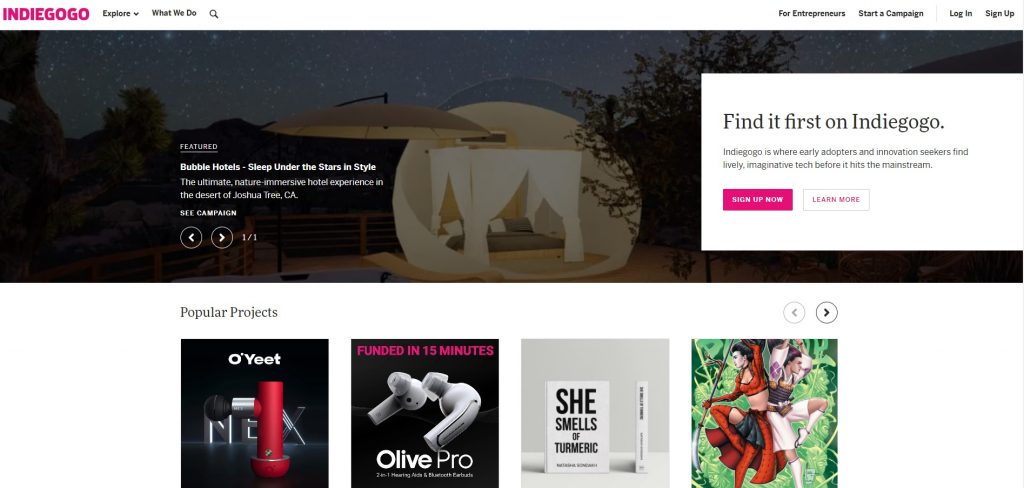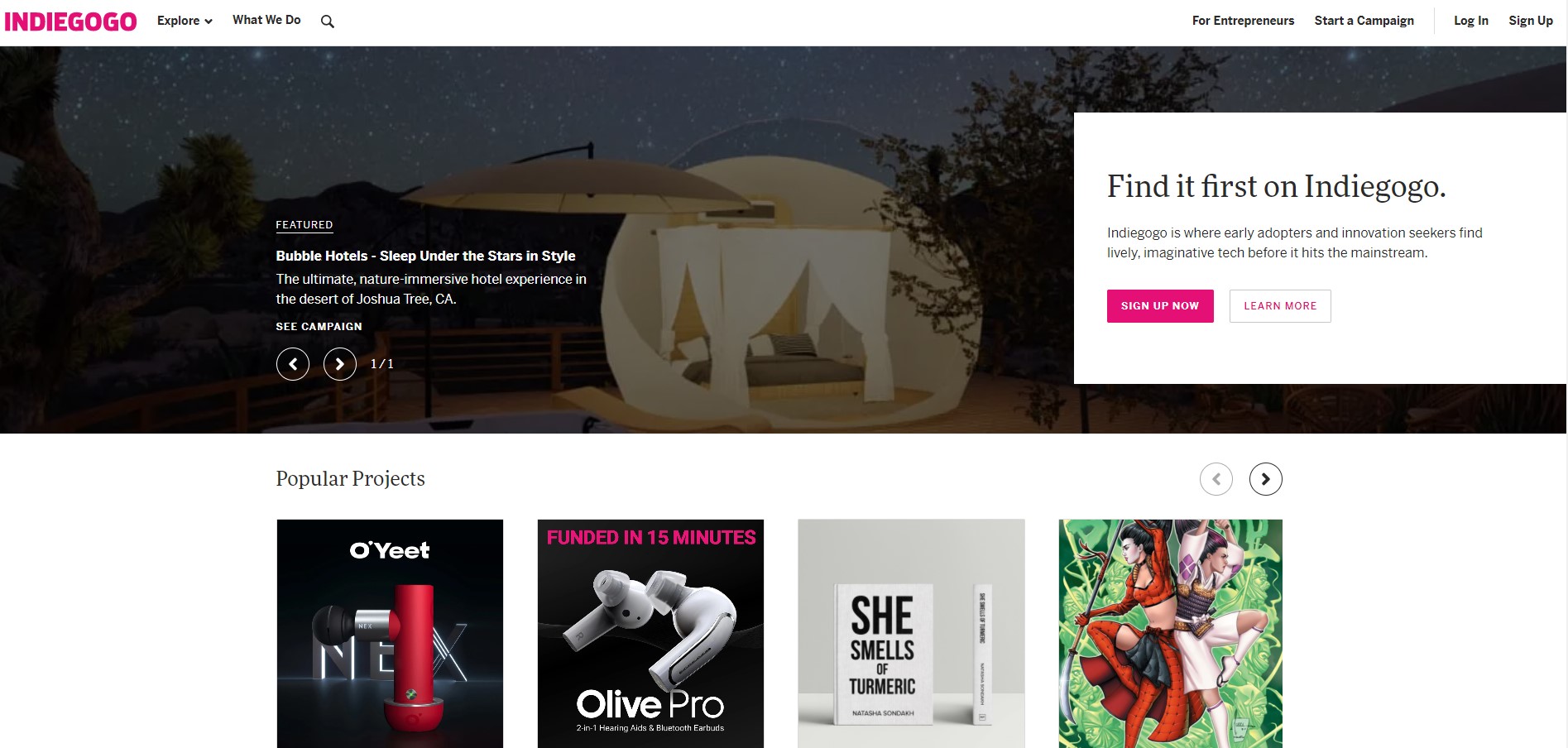 Price: 5% platform fee on all funds raised from your campaign + payment processing fees
Indiegogo is where early adopters and innovation seekers find lively, imaginative tech before it hits the mainstream. It is an American crowdfunding website founded in 2008. Indiegogo allows people to solicit funds for an idea, charity, or start-up business.
Donors, investors, or customers willing to help fund a project or product can donate and receive a gift rather than an equity stake in the company.
---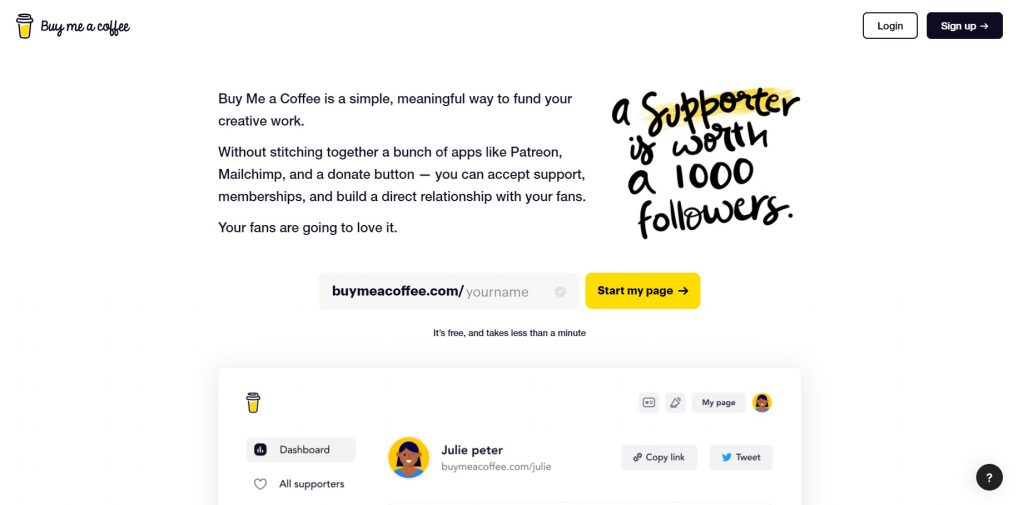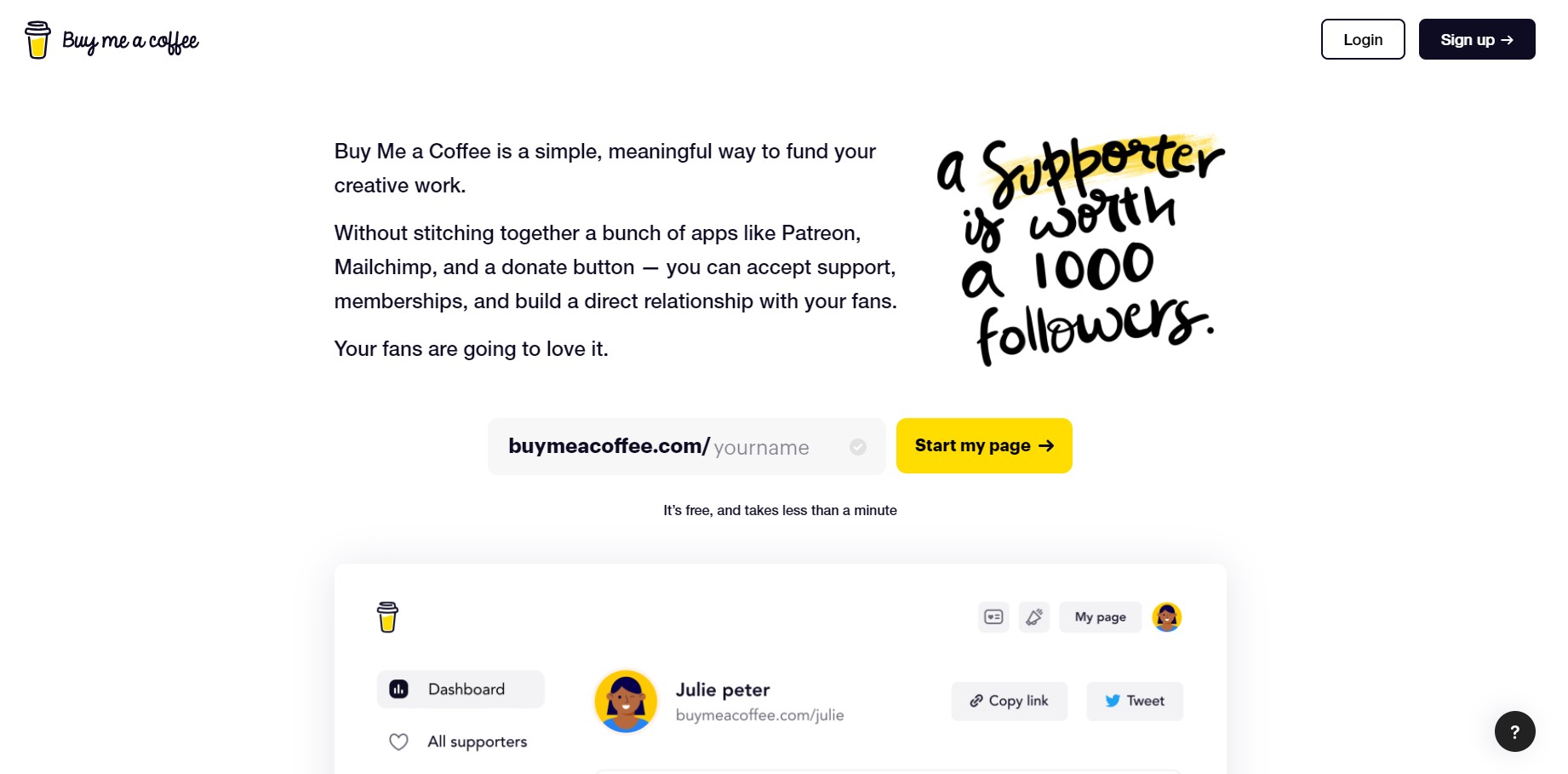 Price: 5% transaction fee
Buy Me A Coffee provides an easy payment system to fund your creative work. You can use it to seek support from your followers. In just a couple of taps, your fans can make a payment (buy you a coffee) and leave you a message. You can even use it to set up recurring income by accepting monthly or yearly membership. In return, you could share exclusive content or just give your fans a way to support your work on an ongoing basis.
Frequently Asked Questions
How does Kickstarter work?
Kickstarter is an international crowdfunding platform that concentrates on creativity. Creators can use it to fund a project that fits within one of the platform's 13 creative categories (these categories exclude awareness and charity campaigns which are prohibited). Users who support a Kickstarter project are offered a tangible reward in exchange for making a pledge, while creators will have to pay a platform fee of 5% on all the funds that were raised from their campaign plus payment processing fees.
Which platform can you use to raise funds for charity?
You can check out Indiegogo. It is an American crowdfunding website that enables users to ask for funding for a charity, start-up business or an idea. Customers, donors and investors who are willing to assist with funding a charity or product can make a donation and receive a gift. The platform charges a 5% platform fee on all the money raised from a campaign plus payment processing fees.
Which tools can help you to monetize a podcast?
You can check out RedCircle and Supercast. RedCircle offers innovative tools that you can use to run advertising, accept donations made by listeners and sell subscriptions to exclusive content. With Supercast, you can also sell subscriptions to exclusive content like extended interviews, bonus episodes and behind-the-scenes peeks, but you can also use it to offer ad-free versions of your podcast episodes to your paying members.
Is Teespring free?
Like most print-on-demand services, you can use Teespring free of charge. You can use it to create an account, upload designs and begin to sell without taking any financial risk. Teespring makes money by keeping a portion (not a percentage) of the total sale price. In other words, it charges set fees per item and creators can then decide on the price they want to charge for the item. For instance, a tank top costs about $13.
How can you create your own GIFs?
With a tool like Giphy, businesses and people can create their own GIFs. It is a free online database and search engine that lets people search for and share short looping videos with no sound. The website also offers creators the tools they need to create GIFs with animation or video footage. With the help of the Giphy CAM app, users can make GIFs with the video footage that they recorded with their smartphone cameras.