You've got thousands of followers on social media. Now what? If you feel like your growth has stagnated and you're looking for a way to supplement your income or get a bit of a popularity boost, you might want to consider selling merch. And, it's easy when you choose from the top influencer merch companies we're going to tell you about here!
But before we get to our list of the best platforms to create and sell influencer merch, let's make sure we have a good understanding of what merch is and how selling it can benefit influencers.
---
11 Top Influencer Merch Companies & Platforms to Sell Your Influencer Merch:
---
What Is Brand Merch?
Merch (short for "merchandise") can be anything from t-shirts to koozies to totes and everything in between. The merch we're all most familiar with is likely concert tees. But these days you don't have to be a celebrity to create and sell branded merchandise. In fact, many influencers and content creators are using their personal brands to create and sell products that resonate with their target audience.
Now it's easier than ever to create and sell influencer merch with little to no investment, making merch a cost-effective marketing tactic to get your brand in front of more eyes. This can help you increase brand awareness and maybe even start a new trend.
Here's an easy to use earnings estimator to calculate just how much money you can earn with your online merch
eCommerce Revenue Estimator
landing page visitors/month:
Monthly Revenue Potential
$10,000
Yearly Revenue Potential
$120,000
---
Benefits of Merch for Influencers
Influencers typically turn to merch as an additional income stream. If you have an engaged following, though, it's quite possible that income from your merchandise sales could eclipse what you're making from sponsored content on your social media platform.
Not sure what you're worth? Check out these awesome tools:
In addition to money, there are five awesome benefits to selling influencer merch. Let's talk about them now.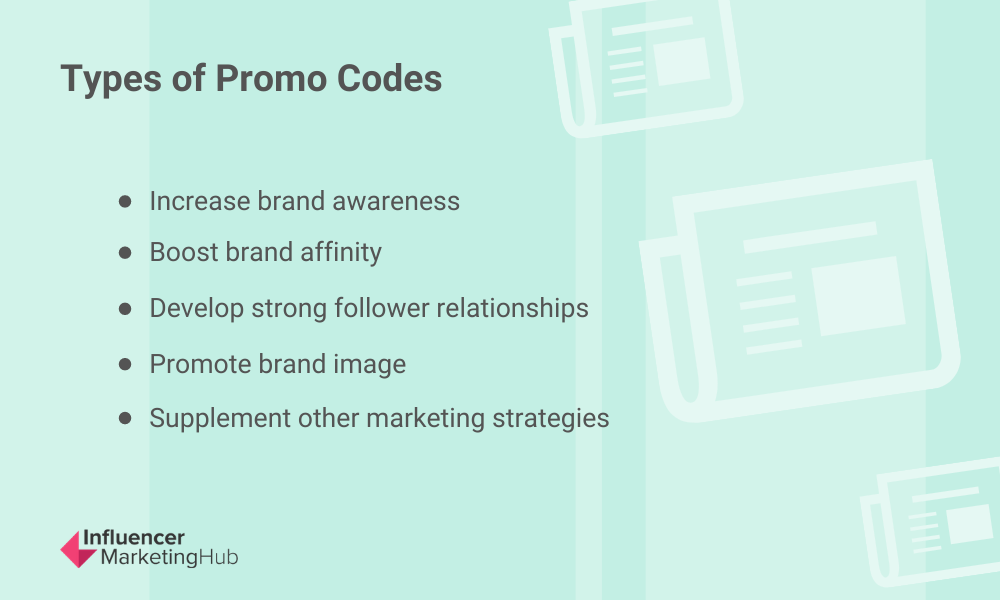 1. Brand Awareness
When your followers wear and use your branded merch, you're gaining exposure to another audience that you may not otherwise have had access to. If your merch is high-quality, matches your brand, and is fun, useful, and creative, your followers will likely use it a lot. This type of marketing is effective—both in terms of increasing brand awareness and cost!
---
2. Brand Affinity
Your followers want to feel like they have a connection to you. It's no surprise, then, that 82% of consumers see a brand more favorably after they receive promotional (free) merch. So, even if you give away a few free branded products, it helps create a positive association with your brand, making your followers feel like they matter to you. This is why so many brands give away daily use items like pens, coffee mugs, and notepads—they keep your brand at the front of your followers' minds.
---
3. Follower Relationships
With brand awareness and brand affinity, merch helps influencers build a community. This community becomes stronger and more connected each time a follower sees another follower with branded merch. What's really cool is that this happens without direct participation from the influencer. But, if you are an influencer who sells merch, be sure to show yourself wearing and using your own stuff!
Merch is a lot of fun, but it's also just great marketing. When your followers identify with your brand to the point that they buy your branded products to show it, it's a signal to others that you're someone they may want to take a look at.
---
4. Brand Image
All of the previous benefits lead us into brand image. With your branded merch, you have the final say on what it looks like, the products you sell, and what you want your brand to represent. Remember, your merch will likely be seen as an extension of your brand, so you'll want to make sure that whatever you're putting your personal brand on aligns with your brand's values.
---
5. Supplement Other Marketing Strategies
Branded merch is also an excellent supplement to your other marketing strategies. And it's so versatile. You can use branded merchandise to generate engagement for contests and giveaways, bring in new followers, or use it alongside any other social campaign. Plus, you can sell it, creating an additional income stream for your influencer business.
---
11 Best Influencer Merch Companies
By now you're probably ready to run off and get some merch so you can start enjoying the benefits. Before you go, however, you'll be interested in taking a look at our list of the best influencer merch companies and platforms to sell your influencer merch. If you're trying to monetize your Instagram, TikTok, YouTube, or another social media platform quickly and without breaking the bank, you'll want to keep reading!
Without further ado, here are the best influencer merch companies we've found to get your branded merch off the ground.
---
Teespring is a free end-to-end influencer merch solution that makes it easy to create and sell your products online. It's one of the leading social commerce platforms that offers print-on-demand products. That means no upfront costs and no risk. Influencers can put their logos and slogans on more than 50 products using the Teespring Launcher and take advantage of TeespringGo for custom fulfillment and sourcing. Teespring includes tech integrations with sites like YouTube, Twitch, and Streamlabs along with brand collaborations with big names like Champion. Influencers can trust Teespring to handle everything after the sale—producing the product, shipping, and even customer service, including handling returns and refunds.
---
Icon Printing goes a bit further than print-on-demand services, and will help you find the right cuts, styles, materials, colors, designs, and more to make sure your products are something your followers will love. Since Icon Printing isn't a print-on-demand business, there are minimum order requirements. For screen printed and embroidered products, you'll be required to order a minimum of 20 items per design (you can mix and match garment types, sizes, and colors); for direct-to-garment and transfer products, there's a minimum order quantity of 10 items per design. Icon Printing's partners include Topshop, Karma Cola, Tate Britain, and more.
---
MerchLabs is a turn-key merch solution without risk, without inventory, and without upfront costs. They're a popular choice for entertainers, athletes, and other influencers. MerchLabs doesn't just help you create merch, they also have an eCommerce platform you can use to sell your products. They have an application process that interested influencer need to complete to receive an invitation to join (and there's no guarantee they'll approve you). MerchLabs partners with creators like Jenna and Julien, The Fitness Marshall, Kali Muscle, and more.
---
Killer Merch offers top-of-the-line technology and apps to support high-volume industry standards. They offer custom website design, online marketing, and SEO services to help your brand increase revenue. Killer Merch also offers social media integration, and email marketing with your eCommerce store. Killer Merch also has partners they work with to create online ads for your target audience along with real-time data analytics to help make important decisions. With an in-house design team and printing partners worldwide, Killer Merch can supply just about anything you need, quickly. If you're an influencer who tours, Killer Merch is definitely worth a look—they have over 30 years of touring experience and knowledge to offer, as well as artists and connections to help create booth designs and build-outs for pop-up shops.
---
Bonfire is another free online platform that anyone can use to design, sell, or buy custom products. They handle the payment processing, order fulfillment, and customer service so you can continue to focus on the important work of connecting with followers and building your community. Since they're start in 2012, Bonfire has helped thousands or groups, individuals, and nonprofits raise money through sales of apparel, totes, hats, mugs, and more. Bonfire is the choice for several popular YouTube influencers like Abby and Anna, Jerry D'Erasmo, Marc Rebillet, and more.
---
Fanjoy is a very popular eCommerce merch and brand building partner for internet creators. The CEO, Chris Vaccarino, was inspired to start Fanjoy while selling merch for his brother's band on the road. Fanjoy is based in Los Angeles, but ships worldwide. Fanjoy seeks to bridge the gap between followers and influencers by providing influencers a place to create meaningful products their followers will love. They offer influencers an end-to-end solution to create merch without upfront costs. Fanjoy is popular with social media influencers across platforms like Avani, Addison Rae, Chase, Hudson, Trey Kennedy, and more.
---
Captiv8 Promotions was started by Larry Shapiro who went door-to-door in NYC, selling custom baseball caps to bars and restaurants. Over the years, Shapiro built on those relationships to offer more promotional products with the goal to provide creative and quality products at a fair price. Captiv8 is now an industry leader for logo merch, promotional products, and event creation. They serve several Fortune 500 companies, marketing agencies, media organizations, food and beverage companies, retail and resort industries, and sports and entertainment properties. Captiv8 Promotions offers silk screening and embroidery, company logo creation, domestic and overseas sourcing, safety testing and compliance, online company stores, and fulfillment services.
---
Represent is a no hassle, no risk influencer merch company that you can use no matter what you're representing. Like Spreadshop, your profits are determined on how much you sell—there are no upfront costs or fees. Represent includes analytics so you can get insight into your audience's shopping habits. This will help you refine your campaigns and what you offer, increasing ROI and profits. Represent offers an embed code so you can embed a Buy It Now button or campaign widget on your own website or blog if you want to drive traffic to your own site instead of your Represent campaign page. They handle order fulfillment and customer service and let you offer promotions to boost your marketing strategy whenever you need. Working with Represent is a five step process: they design your products, set up your online store, fans buy your products, Represent prints and ships, and you get paid. They work with some huge names like Leonardo DiCaprio, Camila Cabello, PewDiePie, and more.
---
Printify is a print-on-demand network similar to Spreadshop and Bonfire. They strive to simplify and automate the process of sourcing and creating at the best prices on the market. You start by picking your product from more than 200 products in the Printify catalog. Next, use Printify's mockup generator to add designs to your products. You can easily upload designs, switch between colors, and preview your products with high-quality images. From there, you can order samples to make sure your end product is exactly what you want or test out different products. When you're happy with your finished product, just publish it to your online store. Printify integrates with leading eCommerce platforms like Etsy, Shopify, and eBay to make it easy to get your products into your store. When you make a sale, your product goes through quality control before being shipped directly to your customer.
---
Printful is an on-demand order fulfillment and warehousing service. They fulfill and ship products like clothing, accessories, home decor, and lifestyle items for brands. There are no set up fees, no monthly fees, and no minimum order requirements—they produce only what's ordered so you're not going to be left with merch filling your house that you're responsible for shipping out to followers. You can connect your own online store with Printful, so whenever a follower buys something, the order goes directly to Printful so they can fulfill the order and ship it directly to the customer.
---
Spreadshop is a global merch platform that offers everything you need to create and sell your merch online. They have an eCommerce platform and print products on demand so you don't have to worry about payments, production, order fulfillment, or shipping. The eCommerce platform is easy to customize so you can match your online store to your brand. With spreadshop, you set the retail pricing for your merch. When they sell, Spreadshop deducts the base price for the product and gives you the rest in a monthly payout. You can even run promotional campaigns, providing discounts to keep your followers coming back.
---
Find the Right Platform to Sell Your Influencer Merch
While success is never guaranteed, many influencers have seen great success creating and selling merch promoting their social media profiles and channels. But no matter why you're creating merch—as an additional income stream, to increase brand awareness, build community, or another reason entirely—you need to find the best influencer merch company for your brand. Any of the influencer merch companies on our list are a great choice, but there are two more things to consider before choosing one and running with it:
Follower size and engagement.
If you have fewer than 100,000 followers but great engagement, you'll want to consider going with a company like Spreadshop, Bonfire, Fanjoy, or Represent. This way, you're not investing a lot of time or money to build a merch store. Same goes for influencers with a larger following count but who don't get great engagement.
For the largest influencers and celebrities, take a closer look at Icon Printing, MerchLabs, or Killer Merch.
Branded merch is a great opportunty for influencers of all sizes to bring in more income and build a stronger following at the same time. Choose one of the merch platforms we've shared here to create high-quality products with fun designs and you'll be well on your way to reaching your influencer goals.