Advertising Disclosure
Advertising disclosure:
Our partners compensate us. This may influence which products or services we review (also where and how those products appear on the site), this in no way affects our recommendations or the advice we offer. Our reviews are based on years of experience and countless hours of research. Our partners cannot pay us to guarantee favorable reviews of their products or services.
The portmanteau "fintech" is "financial" and "technology" combined, with most interpretations underlining the latter's impact on finance. While the term has been around for a while, its new advanced definition focuses on using smart transactions and smart cards to revolutionize the traditional financial system.
Fintech companies use technology to facilitate financial transactions between businesses and consumers. And the financial industry is snowballing due to the use of cutting-edge technologies such as artificial intelligence, the Internet of Things, blockchain marketing, cryptocurrency, and more.
Cryptocurrency, particularly, has been the center of the fintech unicorn subset. While widespread public approval of cryptocurrencies has not yet been attained, there is little doubt that they will eventually play a role in the economy. Fintech is expected to gain from an increase in cryptocurrency availability and usage.
Here are 11 crypto fintech companies for people just dipping their toes into cryptocurrency and those well-versed in the field.
---
Best Crypto Fintech Companies:
---
Top
crypto fintech companies
2024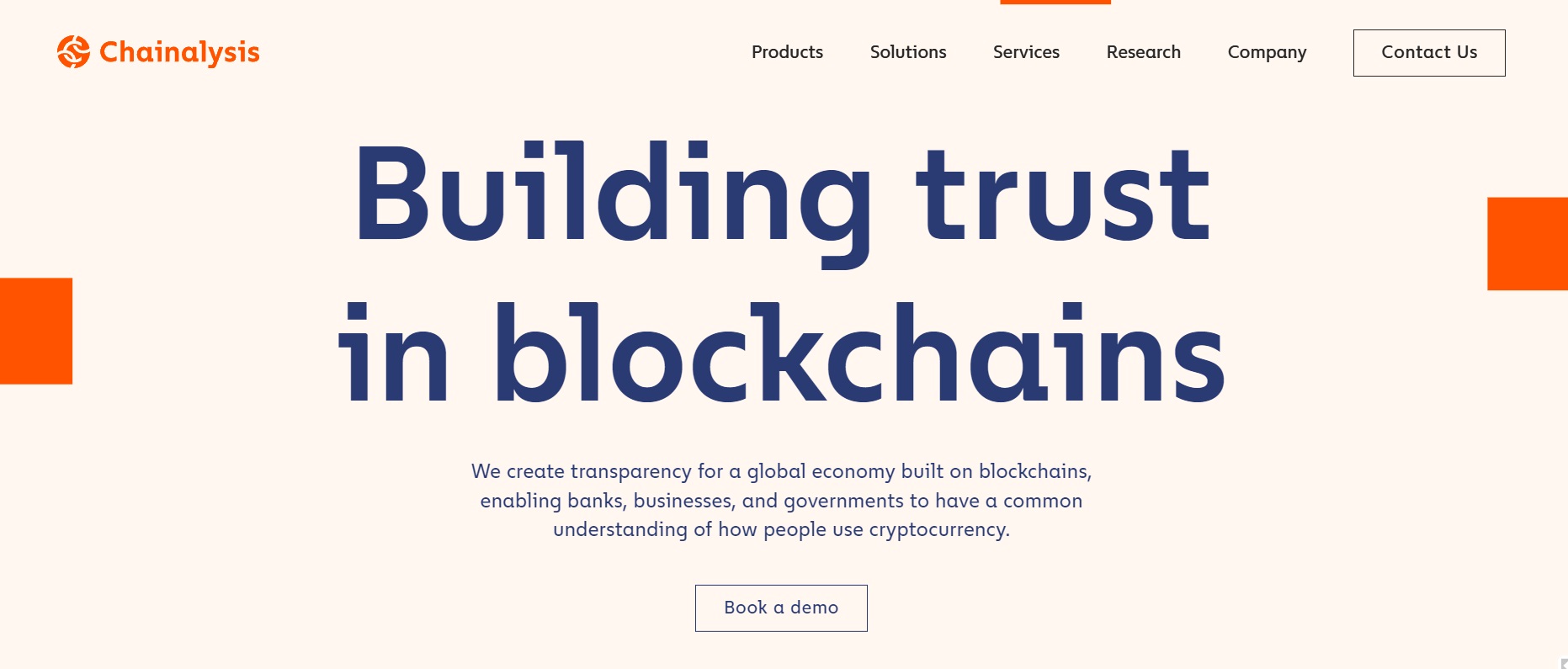 Chainalysis, founded in 2014, is a New York-based blockchain data firm. The platform brings transparency to a blockchain-based global economy. It also provides data, software, services, and research to exchanges, government agencies, investment firms, insurance companies, and cybersecurity organizations in over 70 countries.
The company's data platform offers investigative, compliance, and risk assessment tools that have been used to crack some of the most notorious cybercrimes in history and increase consumer access to cryptocurrencies in a secured environment.
Key Features and Services Offered:
Fraud detection software

Blockchain platform

Crypto tool

Crypto compliance software

Blockchain security software
---

NinjaPromo, founded in 2017, is a digital marketing agency with offices in a number of major cities across the world. They serve several industries, including fintech and crypto. Their range of fintech marketing services help their clients to gain a competitive advantage to fast-track growth. In addition to helping you grow your website traffic and revenue, their team can also help you to establish credibility so that you can be seen as a leading authority in your sector.
Unlike most of the other companies mentioned on this list that focus more on the technical aspects like security and compliance, NinjaPromo is skilled at all things marketing.
Key Features and Services Offered:
Fintech SEO

Community management

Investor relations

Marketing consulting and auditing

Fintech PR

Design
---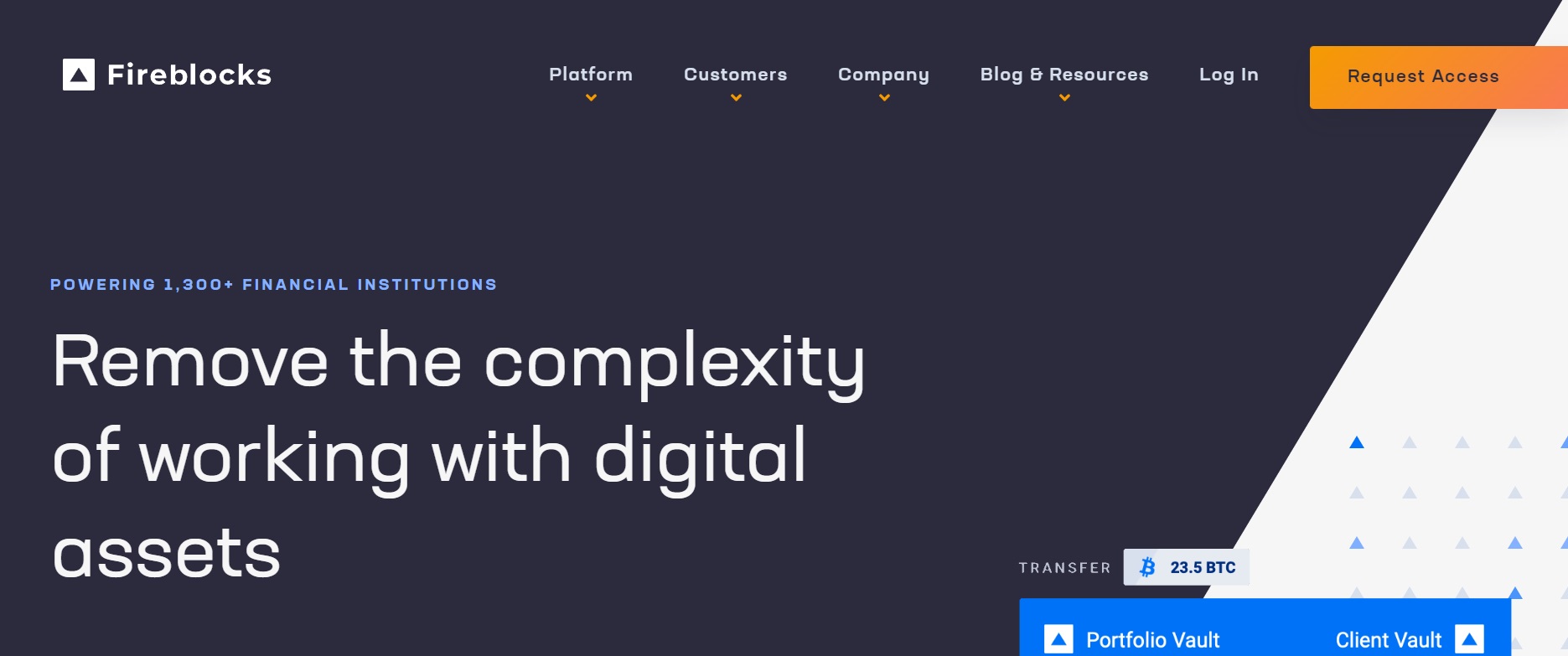 Fireblocks, founded in 2018, is a platform that secures digital assets in transit. The firm aims to make managing digital assets and cryptocurrencies simple and reliable for any business. Clients may use the platform to store, transfer, and issue digital assets across the entire ecosystem.
Fireblocks, with operations in the US, the UK, Israel, Hong Kong, Singapore, Germany, France, and Switzerland, streamlines the transfer of digital resources. Many cryptos, web3, and digital asset enterprises rely on Fireblocks software and APIs to administer treasury operations, access DeFi, mint and burn tokens, and secure and run their digital asset transactions.
The Fireblocks website includes Fireblogs and resources for novice and experienced crypto traders. Among the resources available are case studies, webinars, industry insights, an Ethereum cost savings calculator, the Digital Asset Insider, and Fireblocks Academy.
Key Features and Services Offered:
Fireblocks network

Tokenization

Blockchain platform

AML software and compliance

Fireblocks DeFi

Policy and workflow engine

Crypto portfolio management software

Crypto staking platform
---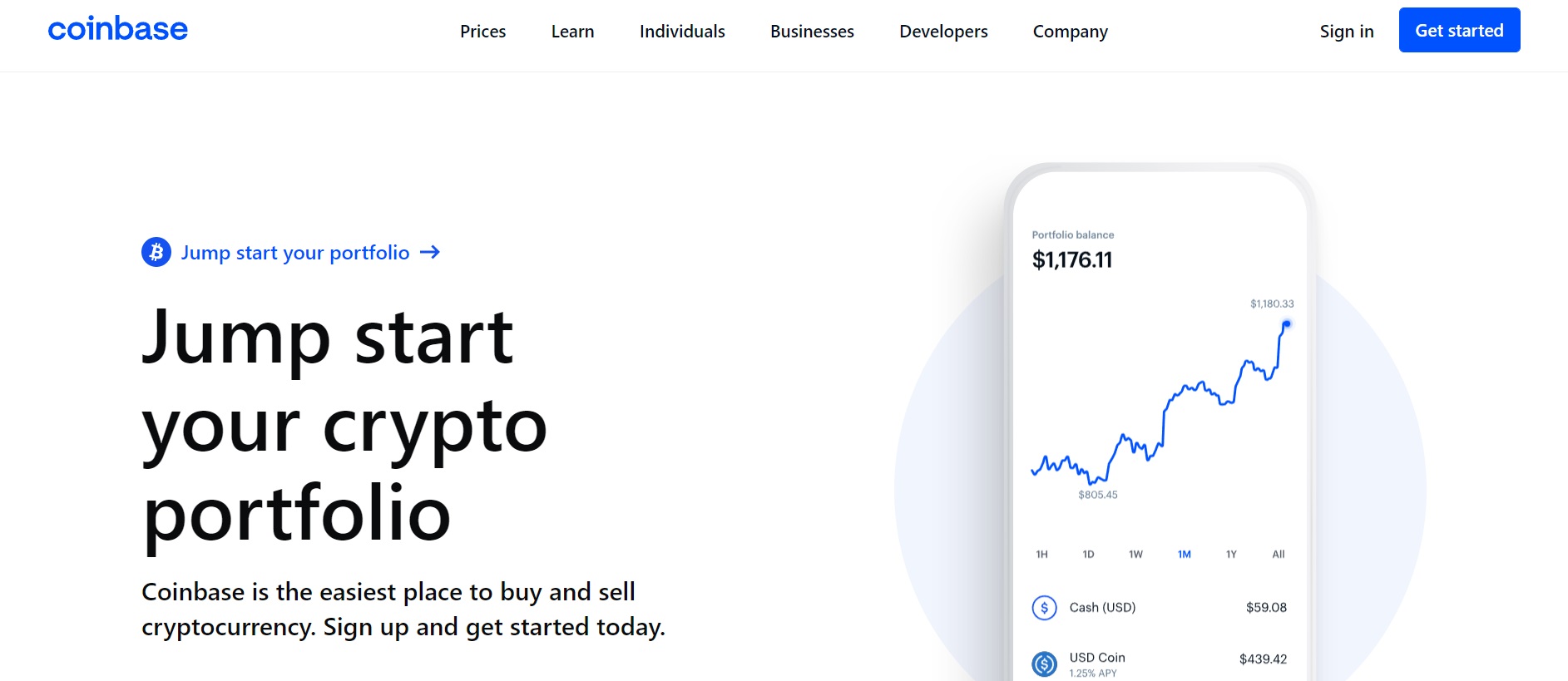 Coinbase, founded in 2012, makes purchasing, selling, and exchanging cryptocurrencies effortless. This crypto exchange platform works entirely online, with no physical headquarters, and is fully licensed and regulated in all US states except Hawaii. The company began with the radical notion that anybody everywhere should be able to send and receive Bitcoin conveniently and securely. Today, Coinbase provides a reliable and simple platform to access a wider crypto-economy.
Coinbase's simplicity of use is one of its best features. Even those without experience with coins can easily navigate Coinbase's main website and mobile app. Its site also provides market studies, tips, tutorials, and crypto basics. Coinbase also offers tools and services to individuals, businesses, and developers.
Initially just accepting Bitcoin, Coinbase now supports over 160 other coins, including Ethereum, Polkadot, USD Coin, Litecoin, Cardano, Shiba Inu, and Polygon. It intends to add more in the future.
Key Features and Services Offered:
Cryptocurrency exchanges

Blockchain and Crypto APIs

Crypto savings account

Crypto staking platform
---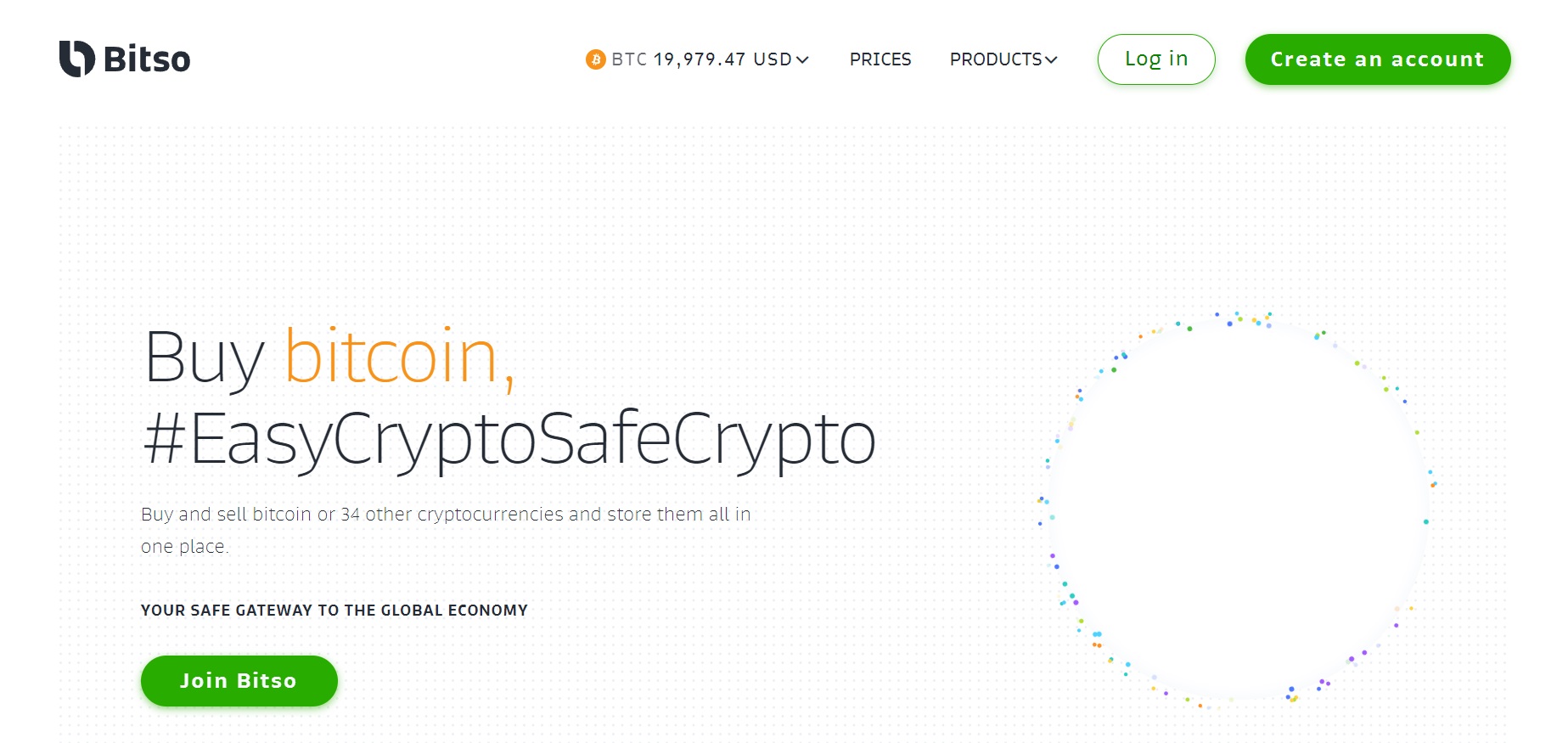 Bitso, established in Mexico in 2014, marketed itself as a secure entryway to the world economy. It is the first crypto exchange in the market to provide cryptocurrency trading against the Mexican peso. In addition to offering cryptocurrency trading services, Bitso offers crypto payment services from Mexican businesses.
This global cryptocurrency exchange, which operates in Mexico, Brazil, and Gibraltar, was explicitly established to help integrate Mexico's rural population into the economy. Bitcoin was seen as a tool that could help reduce transaction fees while increasing transaction speed. Bitso is now facilitating the adoption of cryptocurrencies in Mexico by offering a platform for Mexicans to buy and sell Bitcoin and Ethereum while also accepting fiat currency.
Key Features and Services Offered:
Bitso wallet

Bitso mobile app

Cryptocurrency exchanges

Bitso+

Bitso Alpha
---

California-based FalconX is a cryptocurrency brokerage and trading platform for digital assets. The platform ensures consistent execution using data science to eliminate slippage and hidden charges. FalconX's mission is to build the infrastructure for the future of digital assets, facilitating seamless price discovery, trade execution, and value transfer.
FalconX is one of the most advanced digital asset systems available today. Clients may oversee their cryptocurrency solutions using a single interface and seamless operations. FalconX employs data integration to provide the most accurate point-in-time performance in the cryptocurrency market. It also offers a comprehensive institutional trading solution with round-the-clock human support and flexible payment options.
Key Features and Services Offered:
Credit and treasury management

Prime offering

Trade execution

Market making

Cryptocurrency exchanges

Algorithmic

trading software
---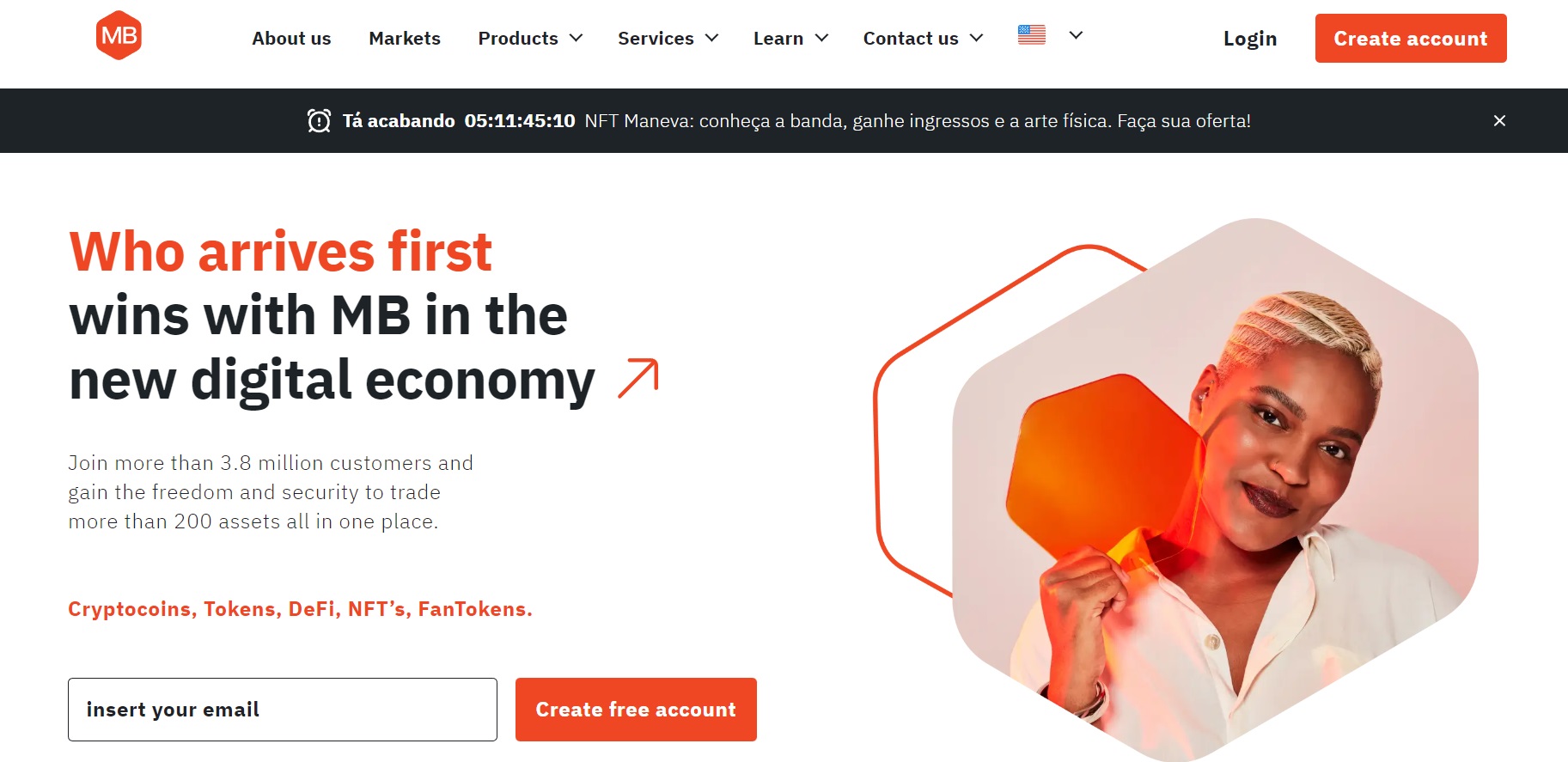 Brazil's first centralized bitcoin exchange, Mercado Bitcoin, was launched in 2013. Over 2.8 million customers now trade Bitcoin, Bitcoin Cash, Litecoin, Brazilian reais, and other cryptocurrencies with the company. It is worth $2.1 billion on the market.
Security, liberty, and transparency are the tenets of Mercado Bitcoin. By working with the top IT companies and global authorities in security testing, the company's investments in infrastructure and tech are intended to increase the security of its clients' decision-making. Additionally, it allows users to trade any cryptocurrency or digital asset on the site, providing them with more flexibility over portfolio diversification. In 2020, the Blockchain Transparency Institute (BTI) named Mercado Bitcoin as one of the world's top 25 most trusted exchanges.
Key Features and Services Offered:
Cryptocurrency exchanges

Equity

Fan tokens

NFTs

DeFi

Backed tokens

Utility tokens
---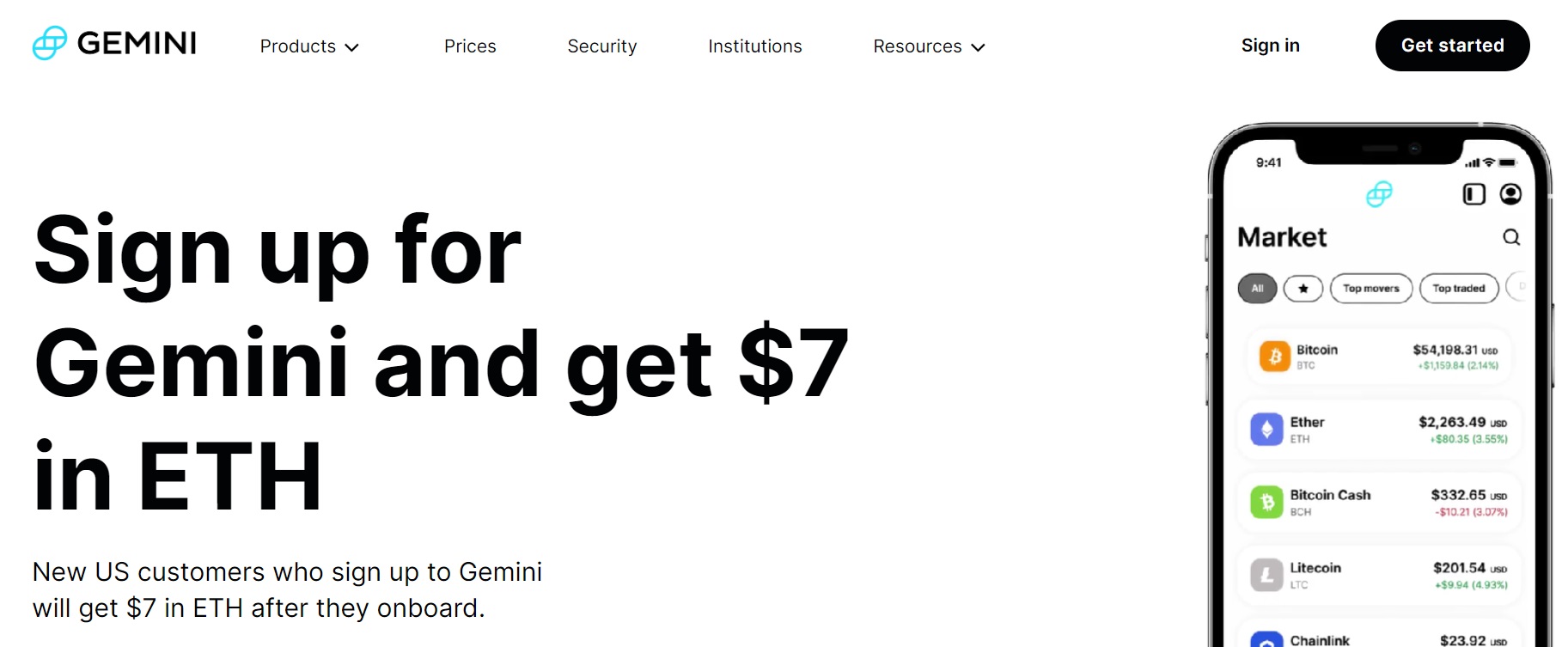 Gemini is a cryptocurrency exchange founded in New York in 2014. Gemini has four pillars: product, security, licensing, and compliance. Its mission is to gain and maintain customer confidence by providing a safe, regulated crypto trading platform.
Gemini maintains the highest levels of security and operational compliance. It is the world's first cryptocurrency custodian and exchange to achieve this level of financial operations and security compliance. The platform has never been hacked, making it one of the world's most secure cryptocurrency exchanges.
While Gemini stands out for its focus on security and compliance, the exchange offers fewer coins than others. Despite its smaller asset pool, this platform is a brilliant option for newbie and expert traders, given its availability in all 50 states and hot wallet insurance.
Key Features and Services Offered:
Cryptocurrency exchanges

Crypto payment gateway

Crypto wallets

DeFi lending platform

Crypto custodians

Crypto savings account

Crypto APIs
---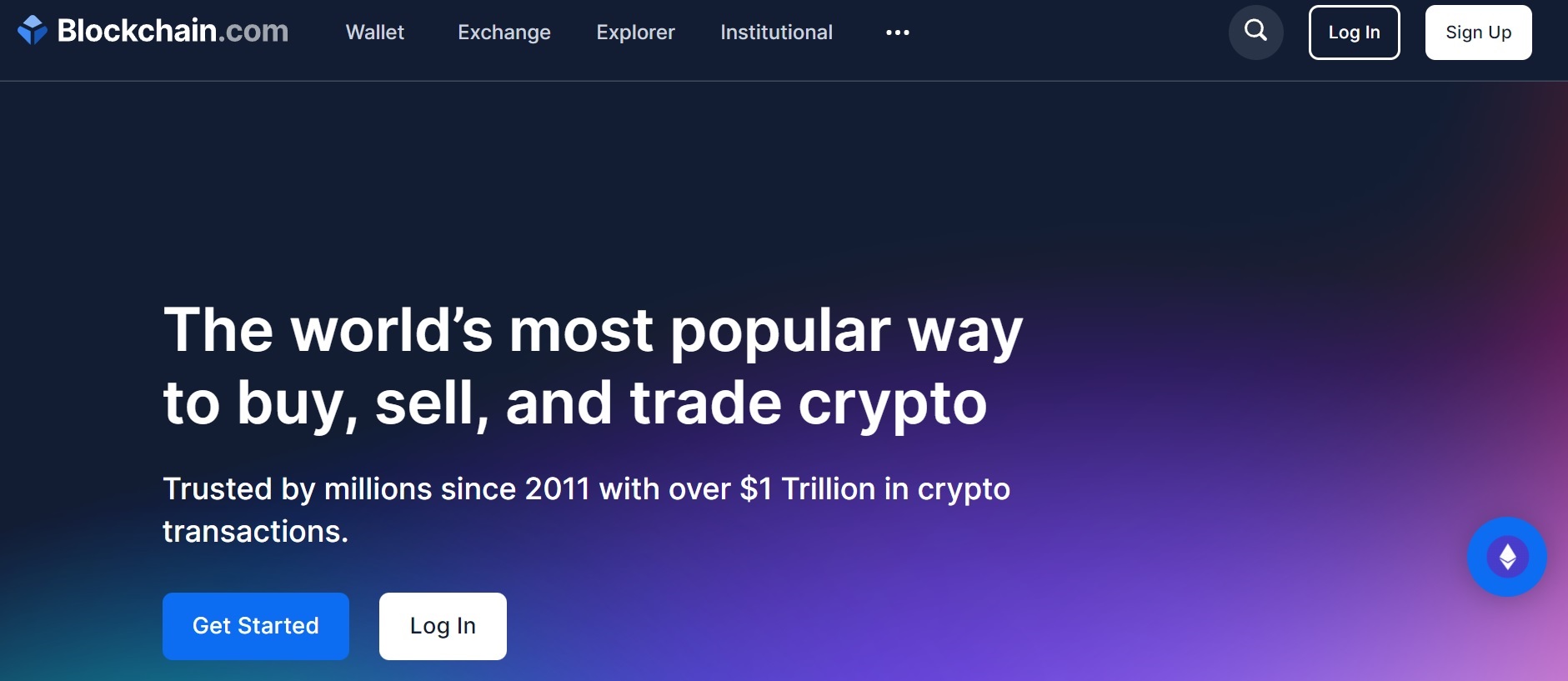 With over $1 trillion in cryptocurrency transactions, Blockchain.com is the most widely used platform in the world for crypto trading. Blockchain.com was established in 2011 and quickly emerged as a pioneer of crucial elements of the bitcoin ecosystem. First, there was the Blockchain Explorer, which gave everyone access to an API that permitted companies to build on Bitcoin and the capacity to examine transactions and the blockchain. The platform also featured the most widely used cryptocurrency wallet, making it possible for anybody to manage their own money.
The global staff at Blockchain.com works diligently to advance cryptocurrency adoption and usher in the economic future. The platform provides users with a seamless experience down to the smallest elements. Everything can be done in microseconds if a user wants to buy, sell, or swap cryptocurrencies for other assets.
Key Features and Services Offered:
Cryptocurrency exchanges

DeFi platforms

Blockchain APIs

Crypto APIs

Crypto savings account

Crypto wallets

Blockchain explorers
---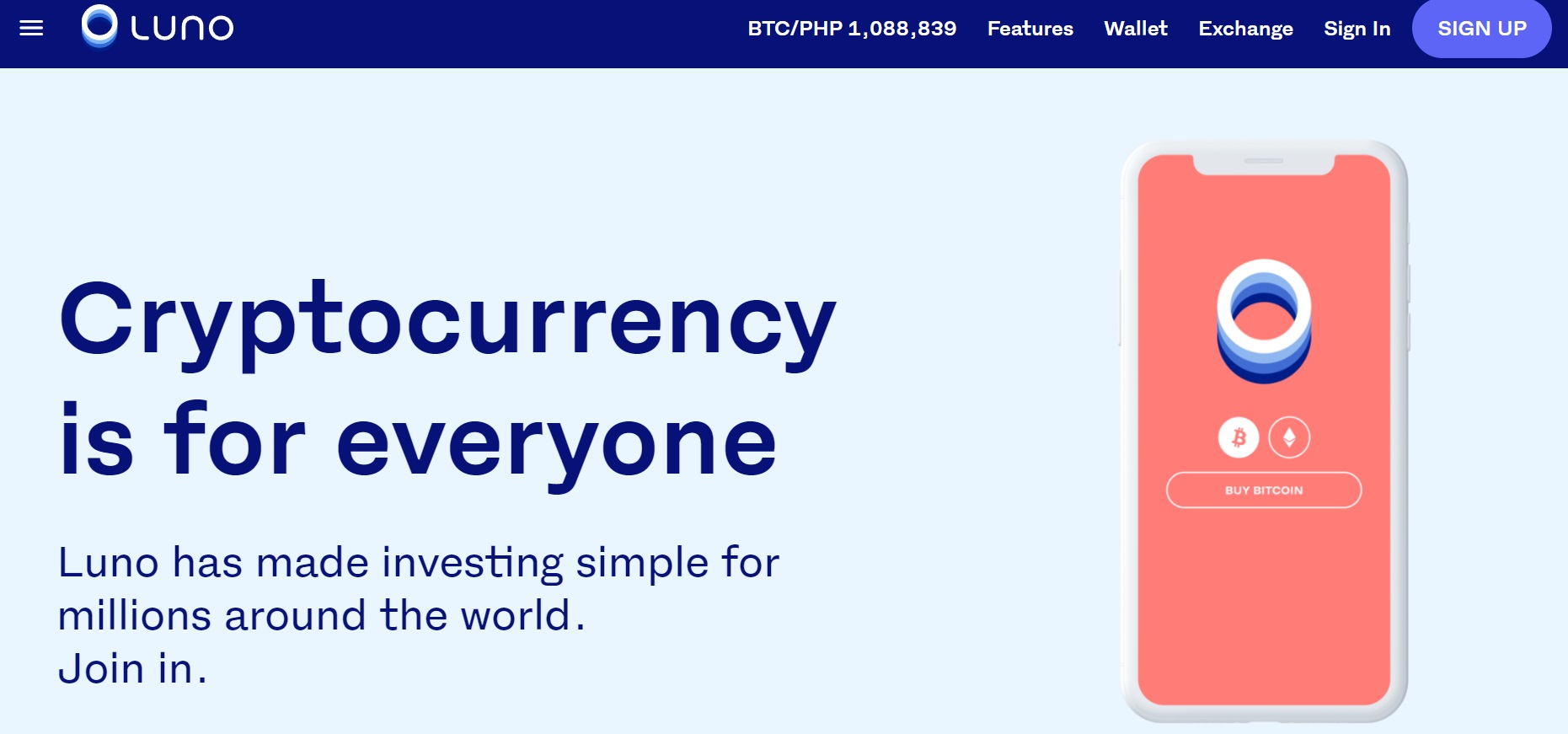 London-based Luno is a global cryptocurrency designed for all users. Luno strives to make buying, selling, and storing cryptocurrencies safe and secure. Luno has grown significantly in recent years, with nearly 400 staff, more than five million global consumers across 40 countries, and regional offices in Singapore and Cape Town.
Luno, with its easy-to-navigate investment app, makes it safe and simple to explore, invest, and transfer cryptocurrencies even without any previous experience. Luno provides detailed FAQs and step-by-step guides to its users, believing that for a financial system to be fair, everyone must understand it. This includes aiming to make cryptocurrency genuinely inclusive while also keeping clients secure. The Luno team works closely with authorities around the globe, and independent auditors are auditing all the cryptocurrencies stored on the platform.
Key Features and Services Offered:
Cryptocurrency exchanges

Crypto wallets
---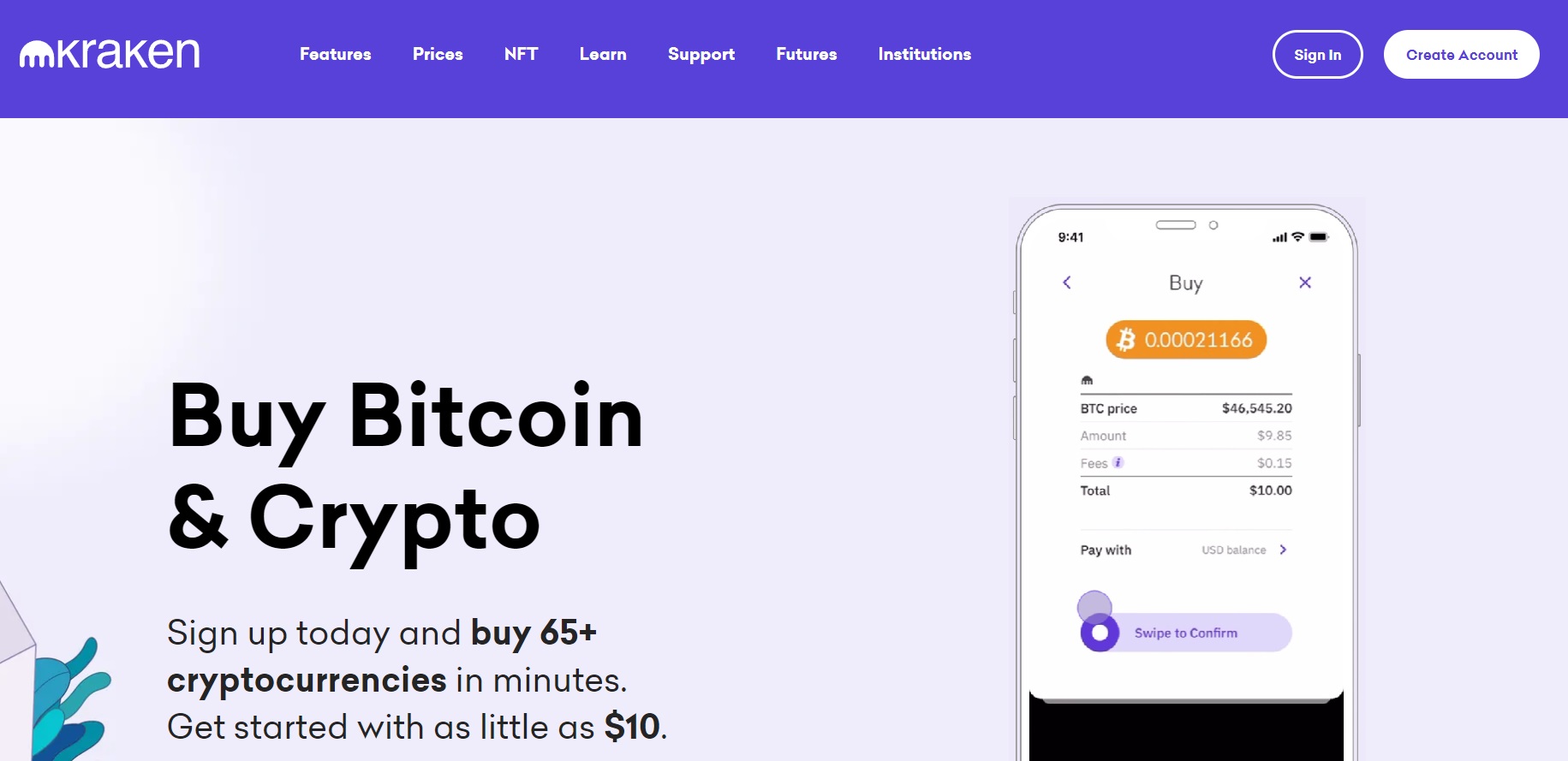 Kraken, founded in 2011, builds the internet of money. Known for its exceptional customer service, low transaction fees, wide variety of funding options, and high-security standards, Kraken is one of the world's oldest and most reputable Bitcoin exchanges.
Kraken supports over 200 distinct cryptocurrencies for cryptocurrency exchange, making stakes, margin trading, and futures contracts. This platform supports both spot trading at current market values and crypto futures.
Kraken offers bitcoin trading at competitive prices to both individual and institutional customers. Kraken's low trading fees and access to a wide range of currencies may appeal to young and seasoned cryptocurrency traders. Kraken is best for cryptocurrency newbies, whereas Kraken Pro is ideal for advanced users due to its higher margins and future possibilities. Beginners and expert users alike may earn interest benefits by staking coins.
Key Features and Services Offered:
Cryptocurrency exchanges

Crypto APIs

Fee structure

Crypto margin trading exchanges

Funding options

Indices

Cryptowatch

Account management
---
What Can Cryptocurrency Do for Fintech?
Cryptocurrency is now at the forefront of fintech due to several benefits, including:
Unlocking new fintech markets
With cryptocurrency, new financial markets are being explored, even for unconventional reasons. In countries with stable currencies, regular bank customers don't understand cryptocurrency. These customers have no reason or need to use crypto unless they're early adopters. However, in places where currencies are volatile, cryptocurrencies are more prevalent and highly adopted. Venezuela is an excellent example. When the bolivar dramatically depreciated, cryptocurrencies gained traction as a more stable and sustainable alternative.
Another example is when global economic depressions happened at the height of the pandemic. Because traditional finance was in limbo at the time, crypto startups attracted many investors, propelling some of them to the status of fintech unicorns.
Cryptocurrencies are also appealing to roughly one billion people worldwide who have a mobile device but don't have a bank account. Because they don't have a traditional banking medium, they can't use conventional financial tools. They can, however, use tools based on cryptocurrencies.
In all these cases, cryptocurrency makes it easier for fintech companies to find new customers who may now be able to use their services.
Reducing the risk of fraud
Fintech faces the same challenges as conventional financial institutions regarding fraud, embezzlement, and money laundering. Preventing such activity is expensive and time-consuming.
Cryptocurrencies' transaction records are easily verified and built on public, decentralized ledgers. Because blockchain records are secure, fraud detection is easier and less costly for fintech.
---
Final Thoughts
The growing interest in investing in crypto may lead to significant diversification in the fintech industry. As a result, financial services and tech solutions will increase, offering alternatives to traditional banking and the like. The 11 crypto fintech companies above provide excellent venues for new and seasoned traders who intend to dabble in buying, selling, and storing cryptocurrencies.