It can be challenging to make your eCommerce store stand out from the crowd. Online stores often have worldwide competition, as well as local stores. And since the arrival of COVID19, many local stores now also have an eCommerce website as well. Back in 2015, eCommerce accounted for 7.4% of retail sales. By 2024, Statista believes this percentage will rise to 21.8%. If you want your eCommerce store to thrive, you will need to ensure you follow sound SEO practices. There are many SEO tools and software you can use to help with this.
BigCommerce has highlighted eight main strategies an eCommerce store needs to employ to ensure that their SEO strategy is sufficiently in-depth to make them stand out from the competition. These are in the areas of:
Keyword research

Site architecture based on keyword research

On-page SEO

Technical SEO

Local SEO

Content marketing

Link building

Measuring SEO success
Databox defines SEO analytics as being the process of collecting, tracking, and analyzing your marketing data with the core aim of growing your website's organic traffic.
In this post, we look at various free and paid SEO tools and software that can help you meet your SEO goals and grow your eCommerce store.
How much potential traffic and revenue is out there for your top E-commerce categories? How big is the market, where do you currently stand and what's to gain?
Enter Your Domain Name
Select Your Top 3 Categories
Get Market & Rank Data + Your Traffic Potential
0%

of The Data Is In...
Total Monthly Search Volume For All Keywords
Top 25:
The top keywords associated with and their market, cost and rankings data.
Keywords
Market Impressions

The number of times this keyword produced a Google search result. In other words; how many times per month people search for this term

Competition

The PPC/Adwords competition. 1 indicates that the keyword attracts many bidders and is competitive

CPC

Cost per click. The amount it will cost for each click if you use PPC (not SEO)

Daily Cost

The amount of money this keyword could cost you if you run PPC/Adwords on it.

Market Clicks

The estimated clicks your website is getting for this keyword. Based on the volume and ranking position

Ranking
Ranking URL
---
10 eCommerce SEO Tools and Software to Help You Grow Your Online Store:
---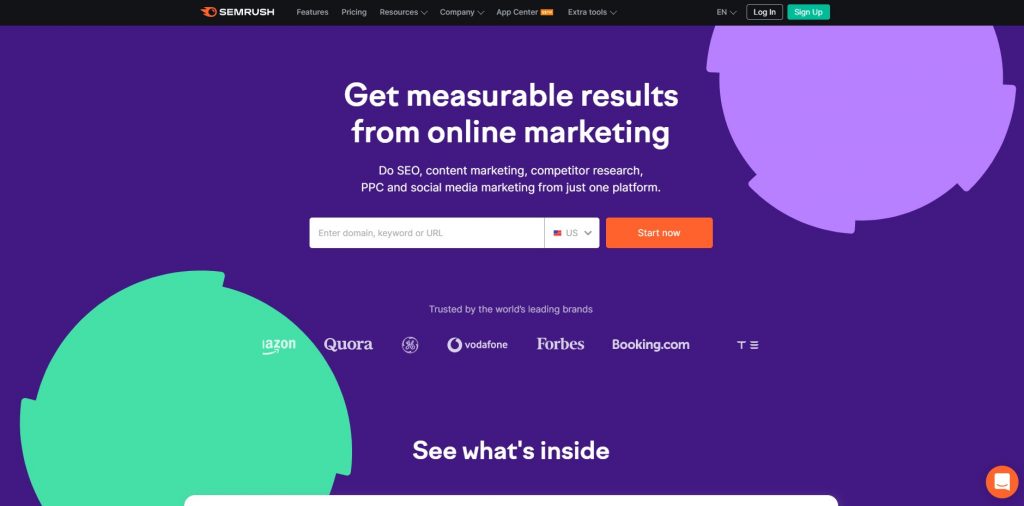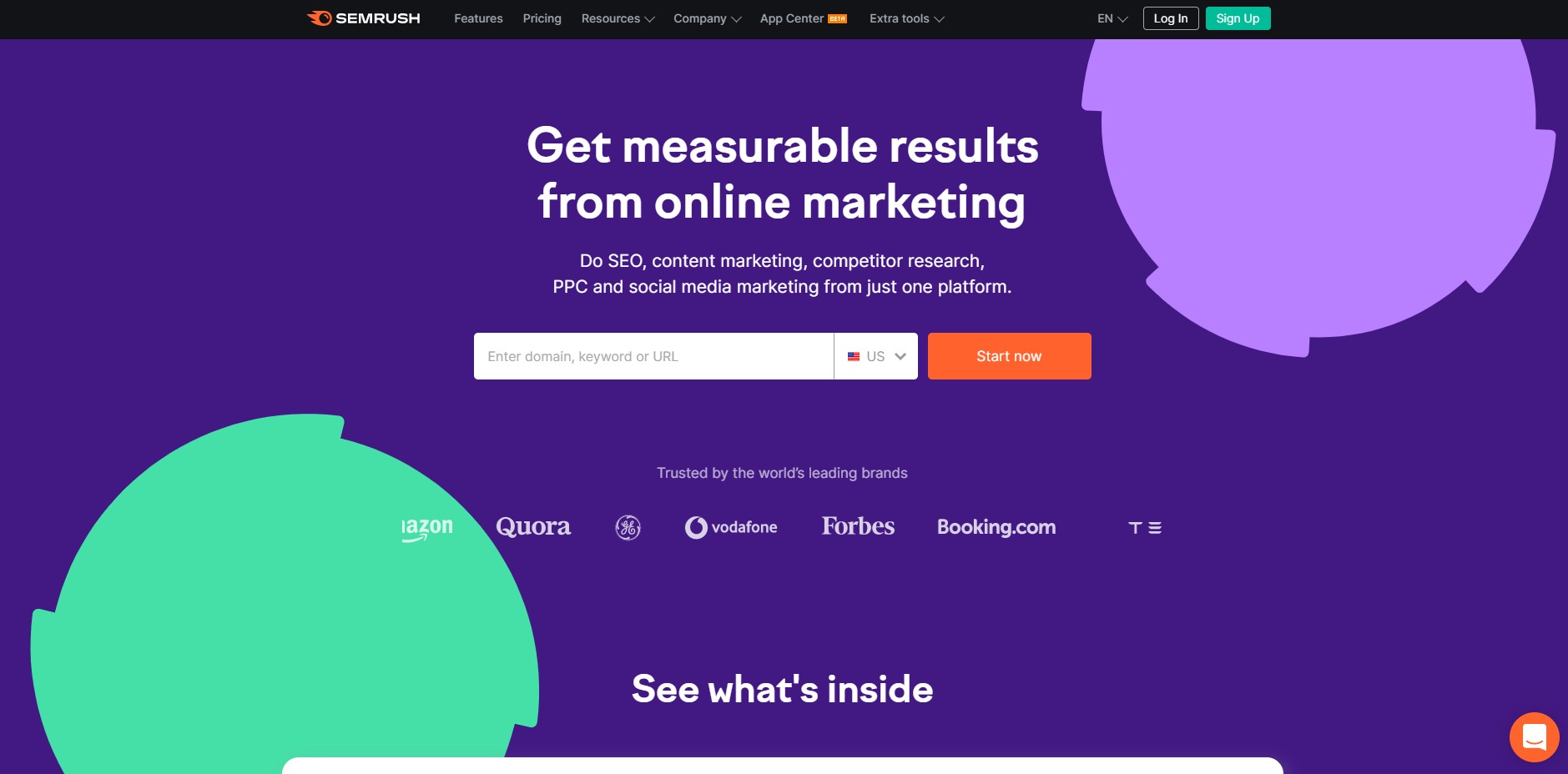 You can use SEMrush to do SEO, content marketing, competitor research, PPC, and social media marketing. It includes 26 tools related to SEO. These relate to keyword research, on-page SEO, local SEO, rank tracking, link building, and competitor SE analysis.
One tool is Keyword Overview, which helps you find out any keyword's value, instantly judge estimated value and competition for a keyword, and discover precisely how it fits your goals. Their Organic research tool lets you analyze a complete list of your competitor's organic keyword rankings and pages to discover the best-performing organic keywords for your niche and find new ways to win SERPs.
---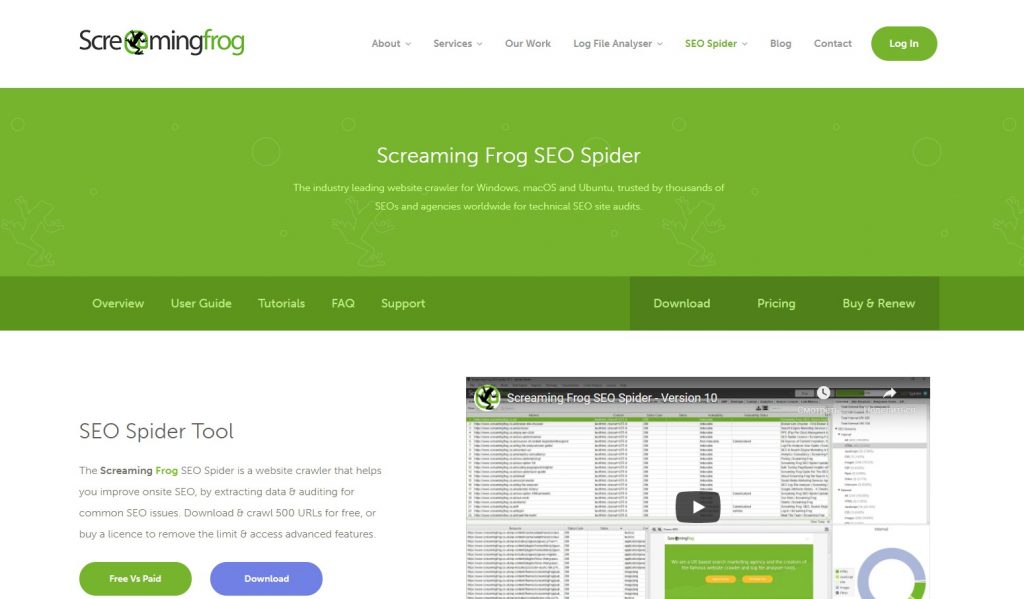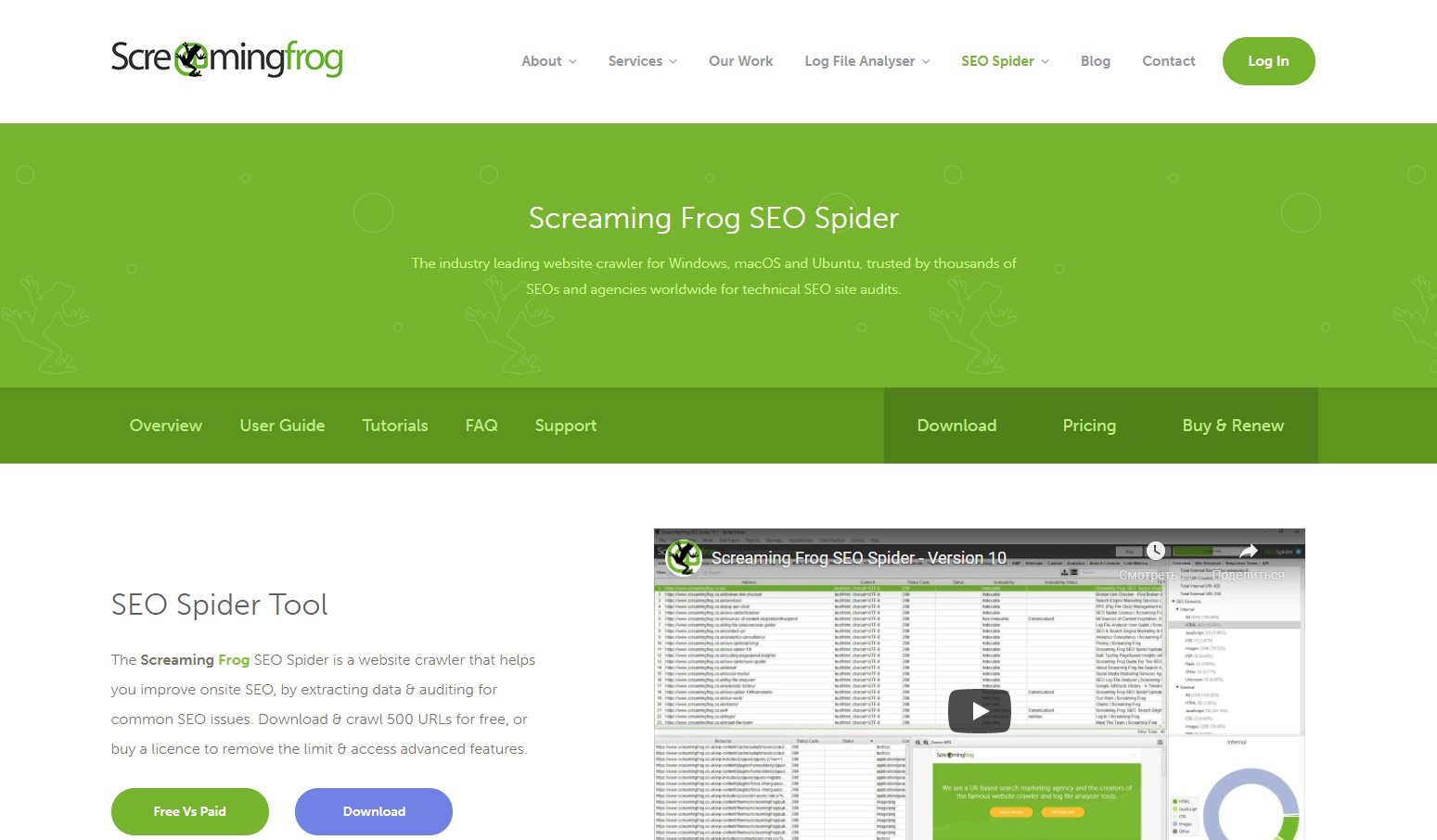 The Screaming Frog SEO Spider website crawler helps you improve onsite SEO by extracting data and auditing for common SEO issues. You can select from free and paid versions of this tool, with the paid version having considerably more features.
The SEO Spider can efficiently crawl both small and huge websites, allowing you to analyze the results in real-time. It finds broken links (404s) and server errors. You can analyze page titles and meta descriptions during a crawl and identify those that are too long, short, missing, or duplicated across your site.
The free version of the tool restricts you to crawling up to 500 URLs in a single crawl. It does not give you full access to the configuration, saving of crawls, or advanced features. The paid version removes these limitations.
---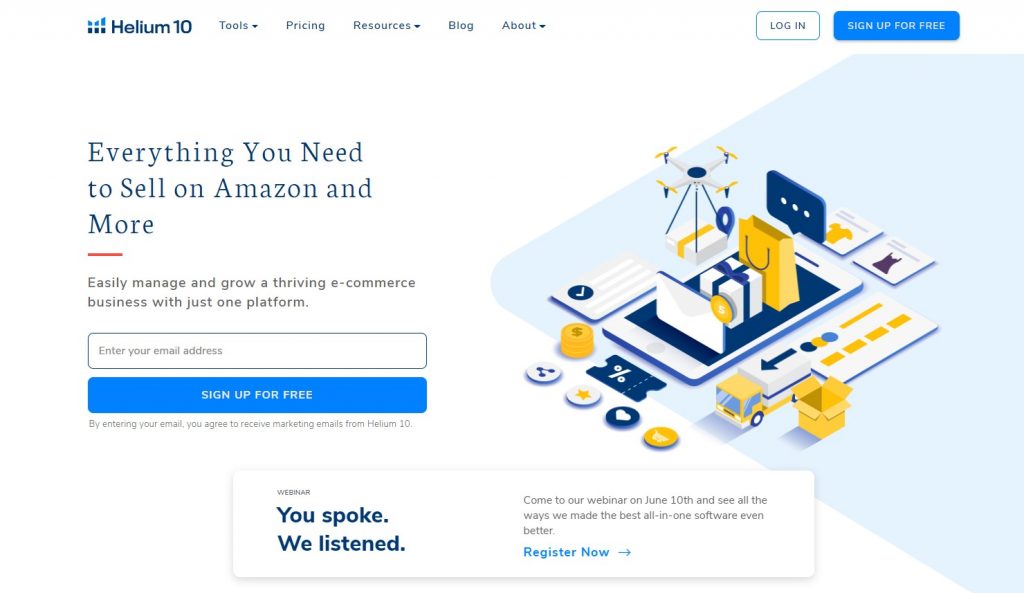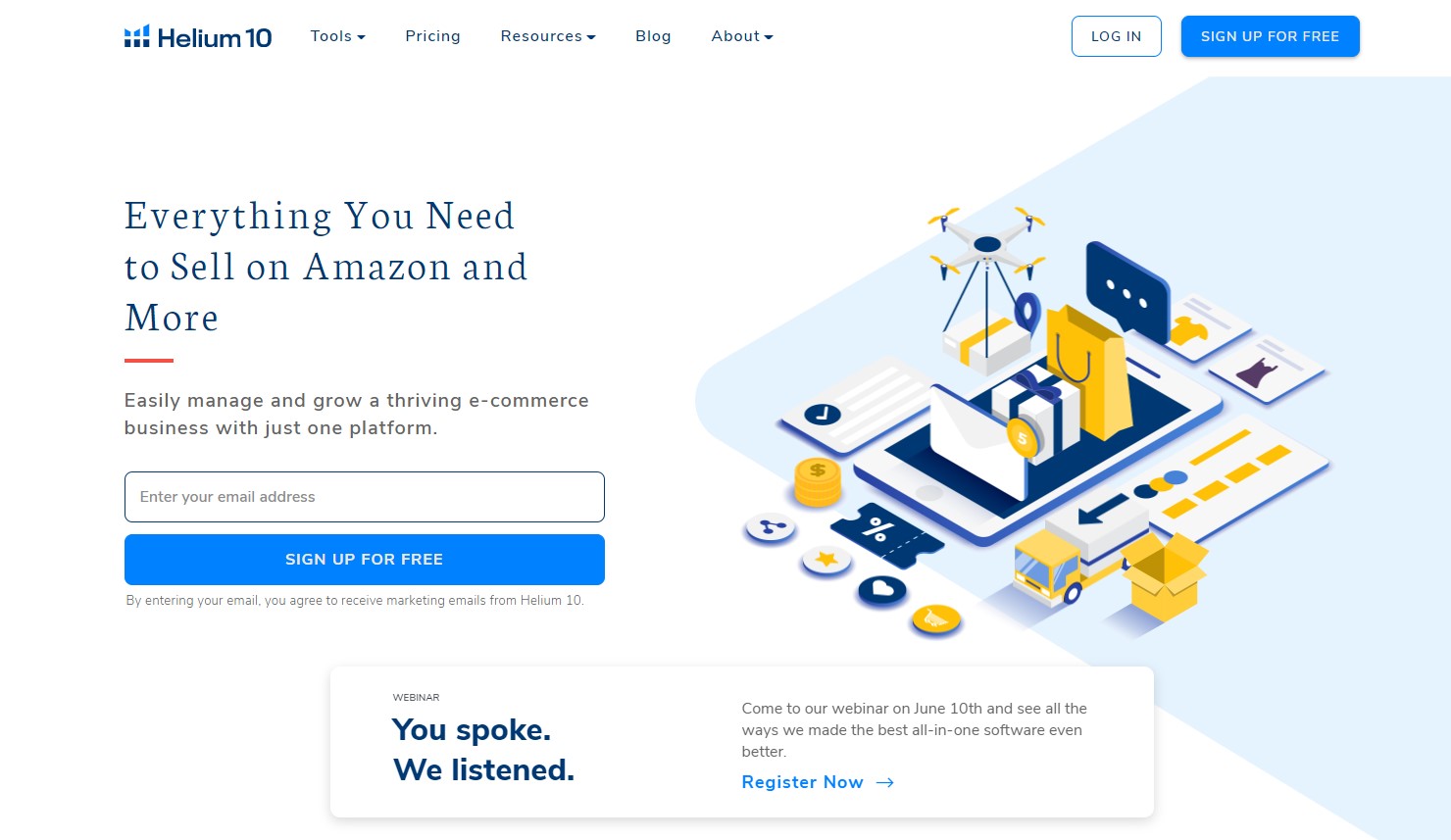 Helium 10 predominantly targets eCommerce businesses that sell on Amazon. They offer a range of tools that help with product research, keyword research, listing optimization, operations, analytics, and marketing.
A crucial part of successful SEO on Amazon is keyword research. Helium 10 provides a tool that will help you discover high-volume, high-ranking keywords that put you at the top of the search results with advanced keyword aggregation and detailed competitor data. With their Magnet tool, you can find high-volume search terms relevant to your Amazon product listing. Helium 10 claims that Magnet has the largest database of actionable Amazon-related search terms and long-tail keywords on the market.
Listing optimization is just as crucial for SEO success. Listing optimization is how you put your keywords to work. Helium 10's Listing Optimization Tools can save you time and money by doing your listing optimization the right way. The Helium 10 Listing Evaluation Tool gives you immediate insight into how well a listing is optimized. Their listing optimization tool, Frankenstein, is a keyword processor and keyword bank that allows you to consolidate thousands of potential keyword phrases instantly. The Helium 10 tool Scribbles will enable you to write your entire listing with an easy-to-read user interface displaying whether you've taken advantage of all of your target keywords. Finally, Helium 10's Index Checker Tool ensures your top keywords are searchable or "indexed" for your listing.
---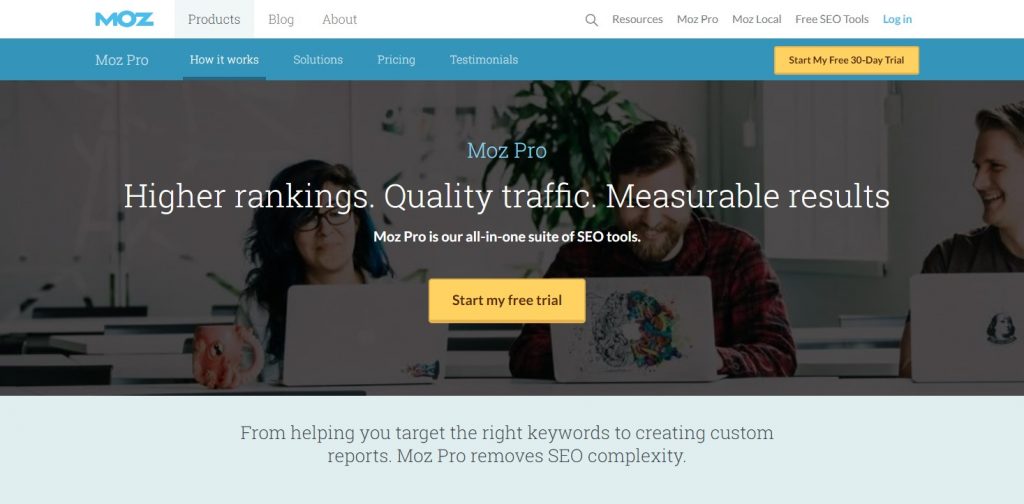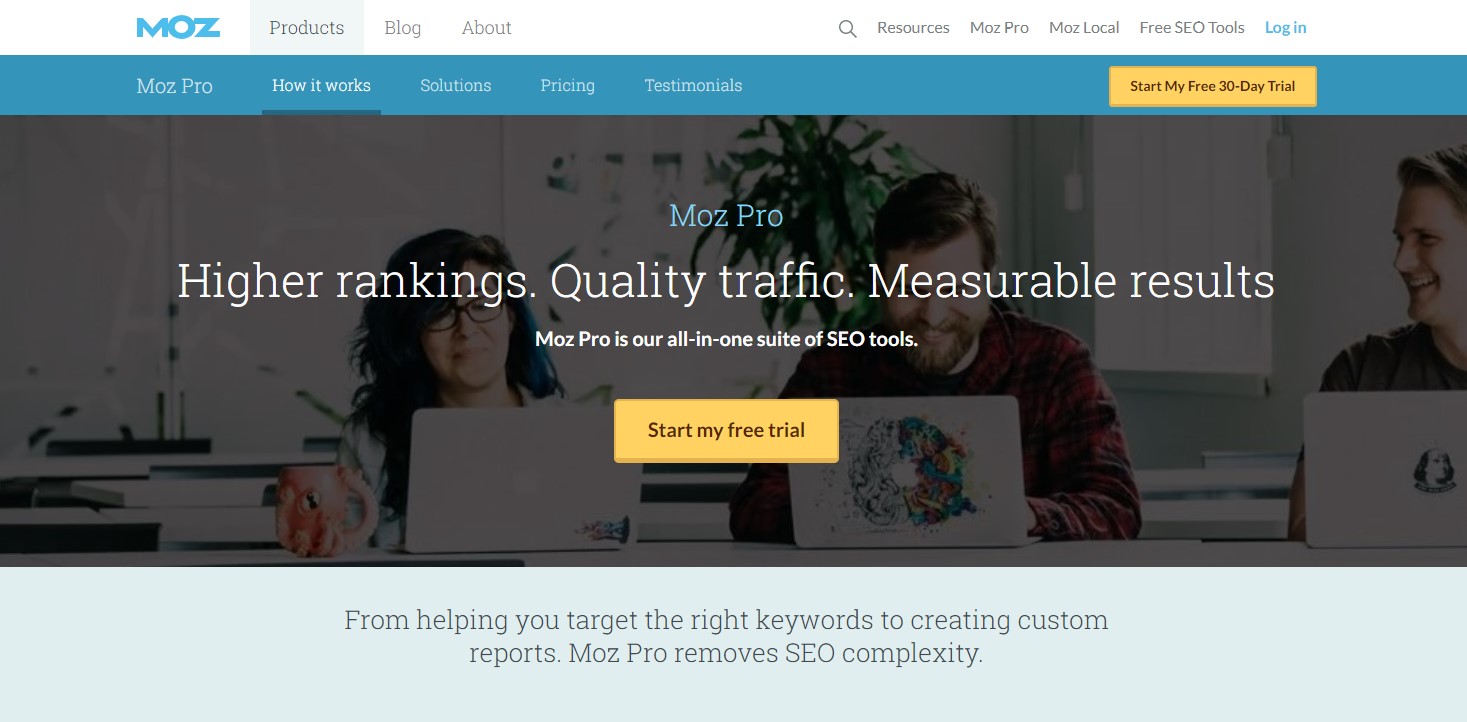 Moz offers several tools you can use to improve the SEO of your eCommerce store. Their flagship product is Moz Pro, an all-in-one suite of SEO tools.
You begin your SEO using Keyword Explorer, so you know which keywords are being used and what questions are being asked can help you create high-quality content. You can then use Moz Pro to accurately track how you're ranking for keywords compared to your competition. You should regularly use their Site Crawl to hunt for issues that keep search engines from fully crawling your site. You can also use Moz Pro to optimize your pages and spend your time where it matters most with prioritized recommendations to improve page optimization.
---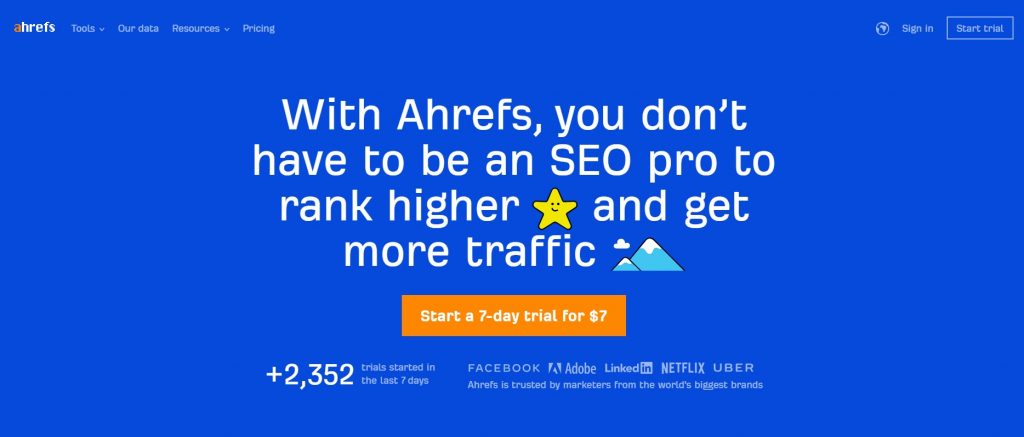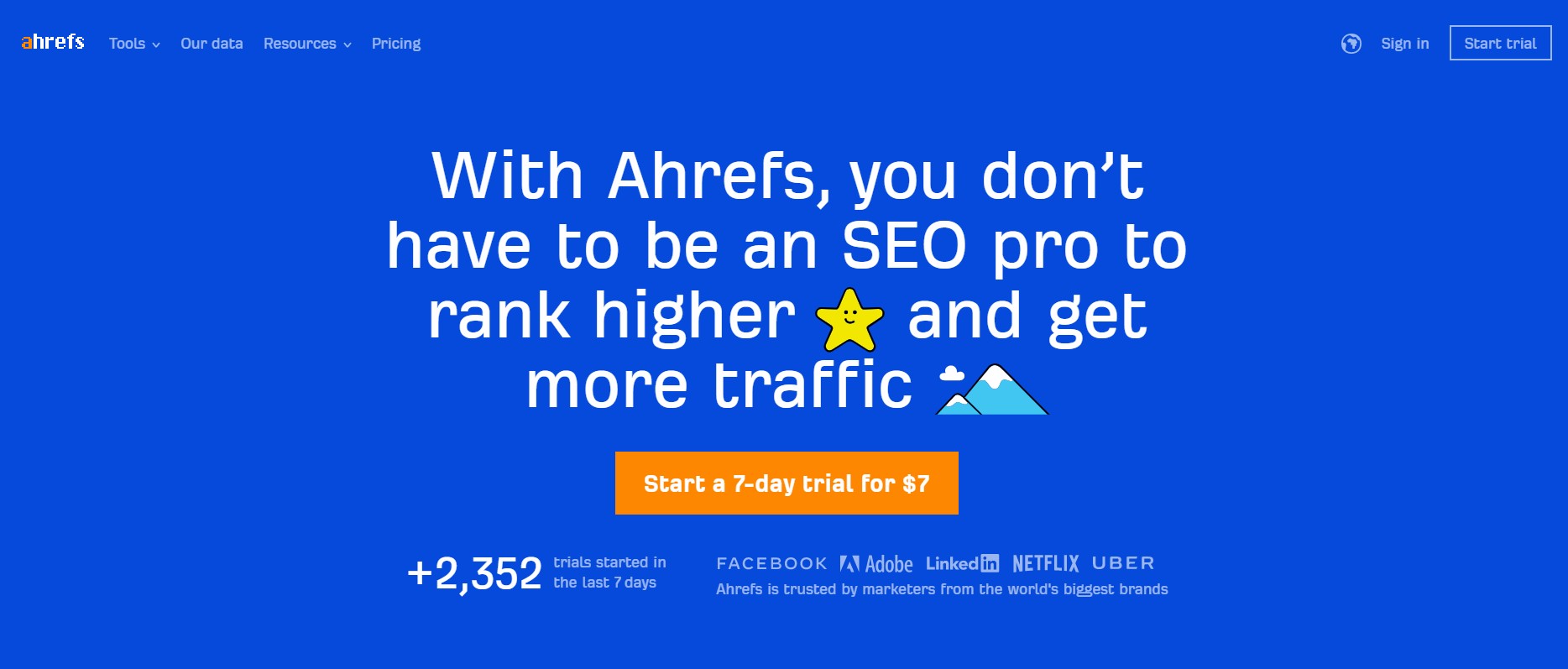 Ahrefs offers a series of tools to help with your SEO. Its best-known tools are Site Explorer, Keywords Explorer, Site Audit, Rank Tracker, and Content Explorer.
You can use Site Explorer to get an in-depth look at the backlink profile and search traffic of any website or URL. With Keyboard Explorer, you can conduct keyword research for Google, YouTube, and Amazon.
The Site Audit tool analyzes your website for structural SEO issues and monitors your SEO over time. As its name suggests, you can use Rank Tracker to track how you track your preferred keywords. With Content Explorer, you can find the most shared and relevant content across the leading social media channels.
---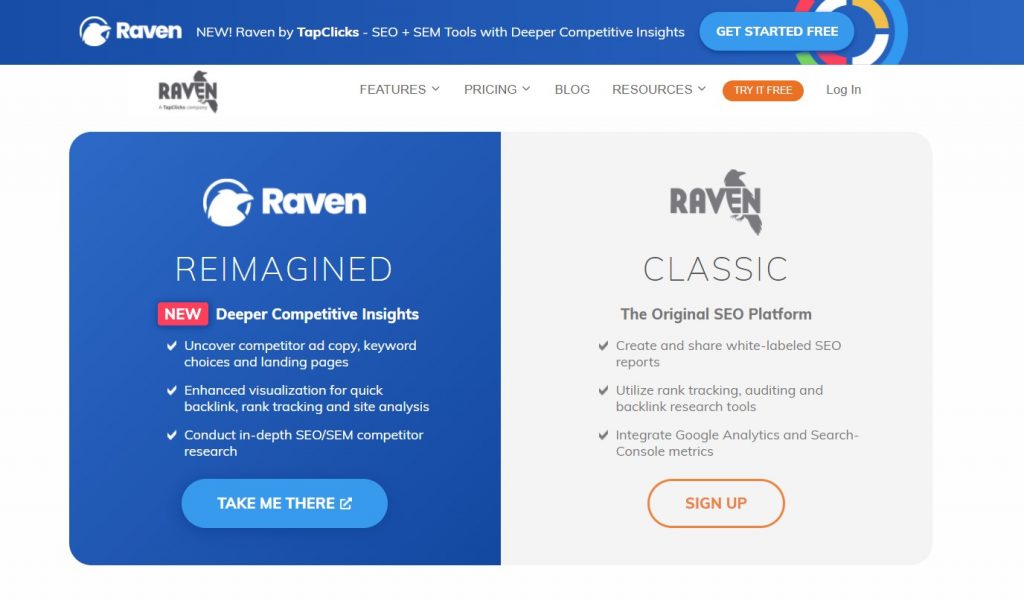 Raven is another alternative suite of SEO tools that you could use for your eCommerce business. There are now two versions of Raven: Raven Classic (the original SEO platform) and Raven Reimagined (Raven by TapClicks).
Raven Classic is an all-in-one platform of SEO and reporting tools. The tools cover Website Audits, Backlink Tools, Marketing Reports, Competitor Research, Link Building Manager, and Keyword Rank Checker.
The new Raven by TapClicks is still an all-in-one SEO and SEM platform. TapClicks describes the product as a full suite of SEO research tools in one intelligent marketing platform. You can get actionable insights, increase visibility, drive leads, and close more business. Their components are Site Auditor, SEM Competitor Research, SEO Competitor & Keyword Research, Backlink Analysis & Authority, and Rank Tracking.
---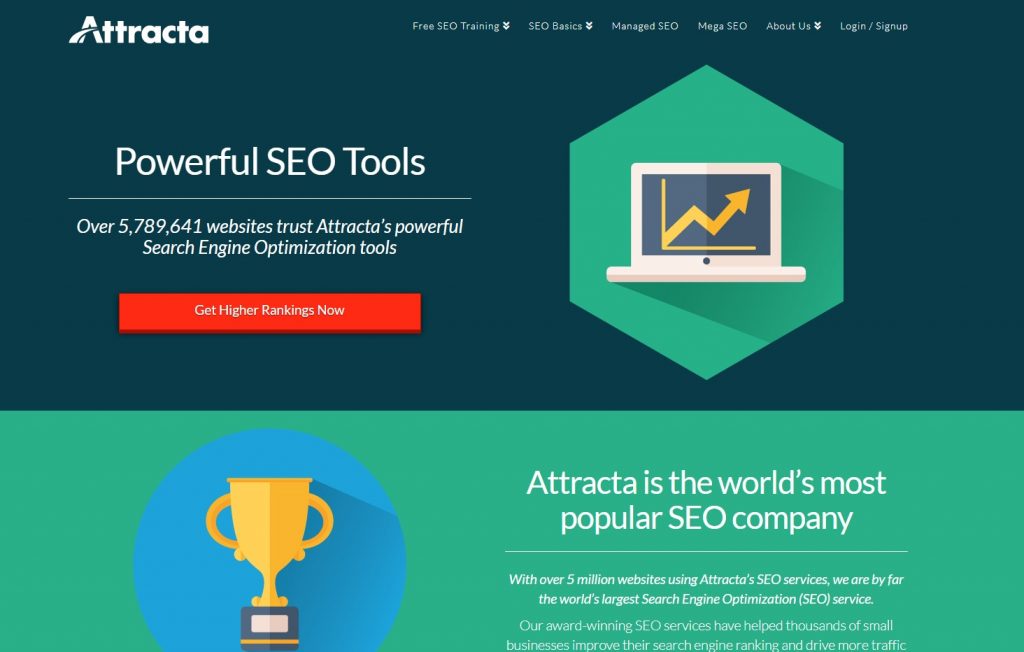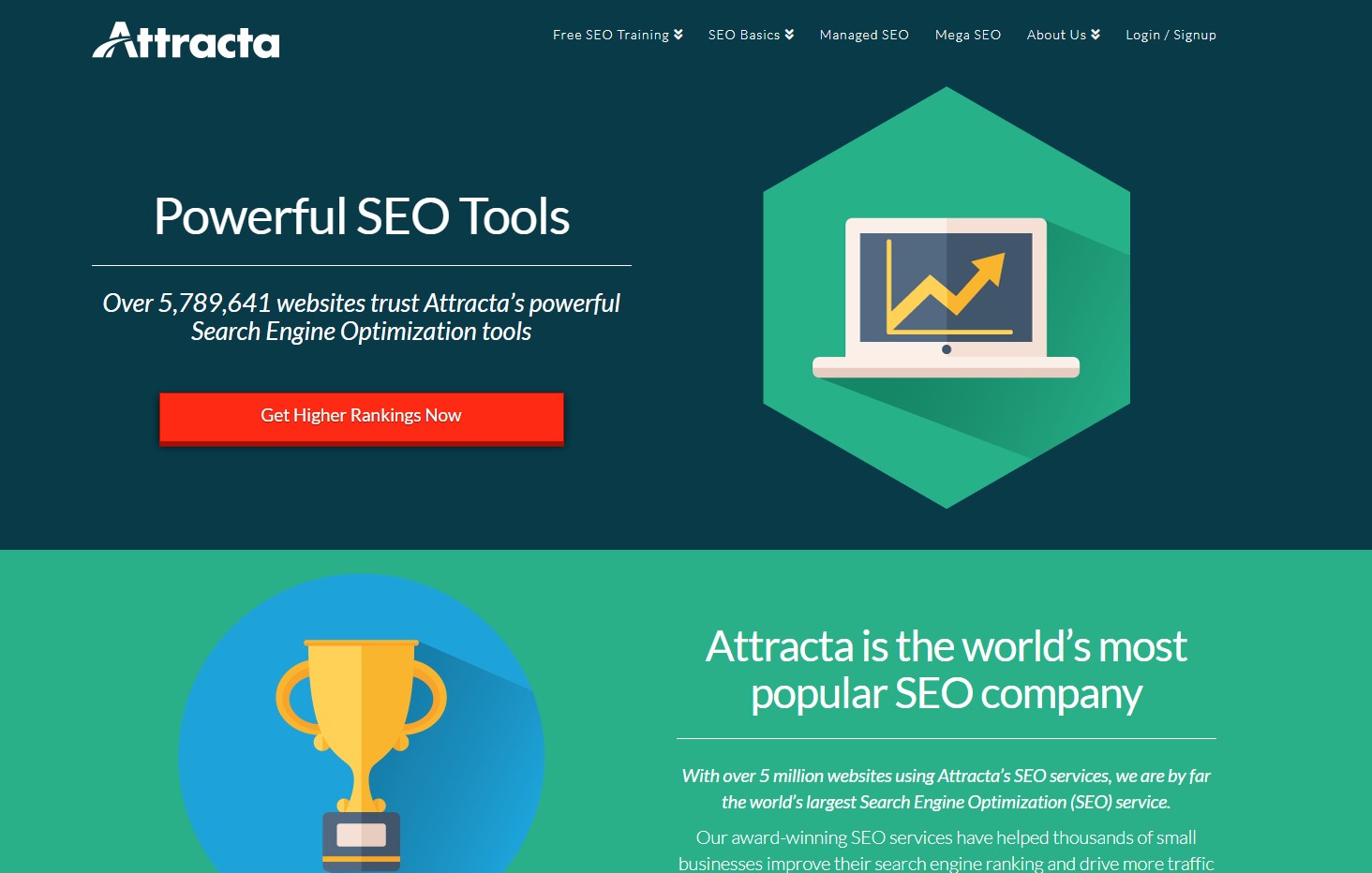 Attracta specializes in offering managed SEO services. Indeed, their Mega SEO is an all-in-one premium service that will take care of all your link-building SEO needs. However, they also provide a range of SEO tools for those preferring to do their own SEO. Their system provides you with five simple steps for increasing your search engine rankings. Their tools include sitemap generation, backlinking, content generation, SEO audits, and local SEO services.
You can apply their 5-step SEO tool to as many websites as you like.
---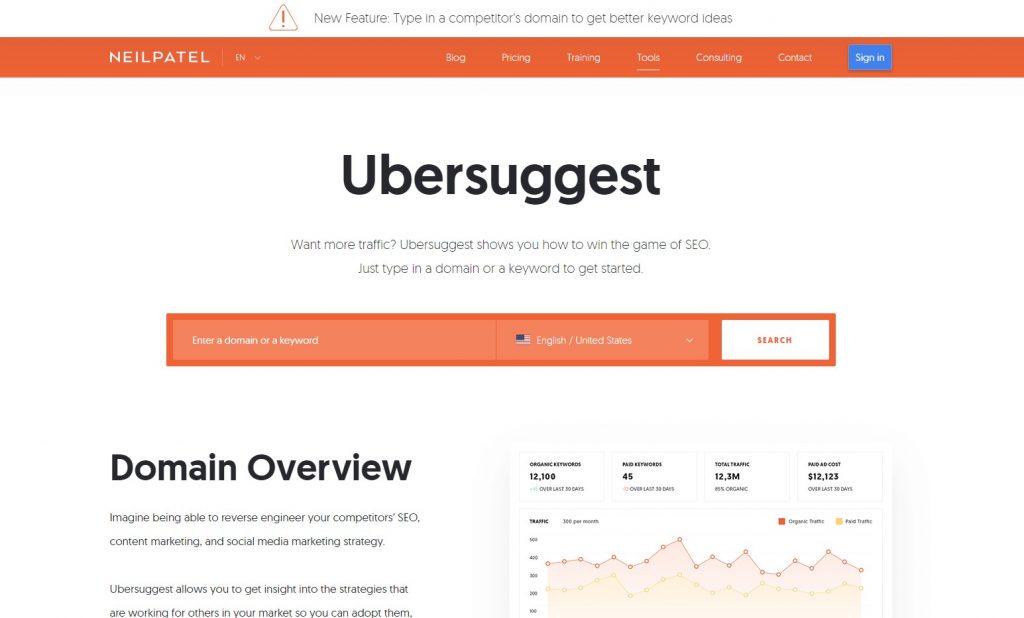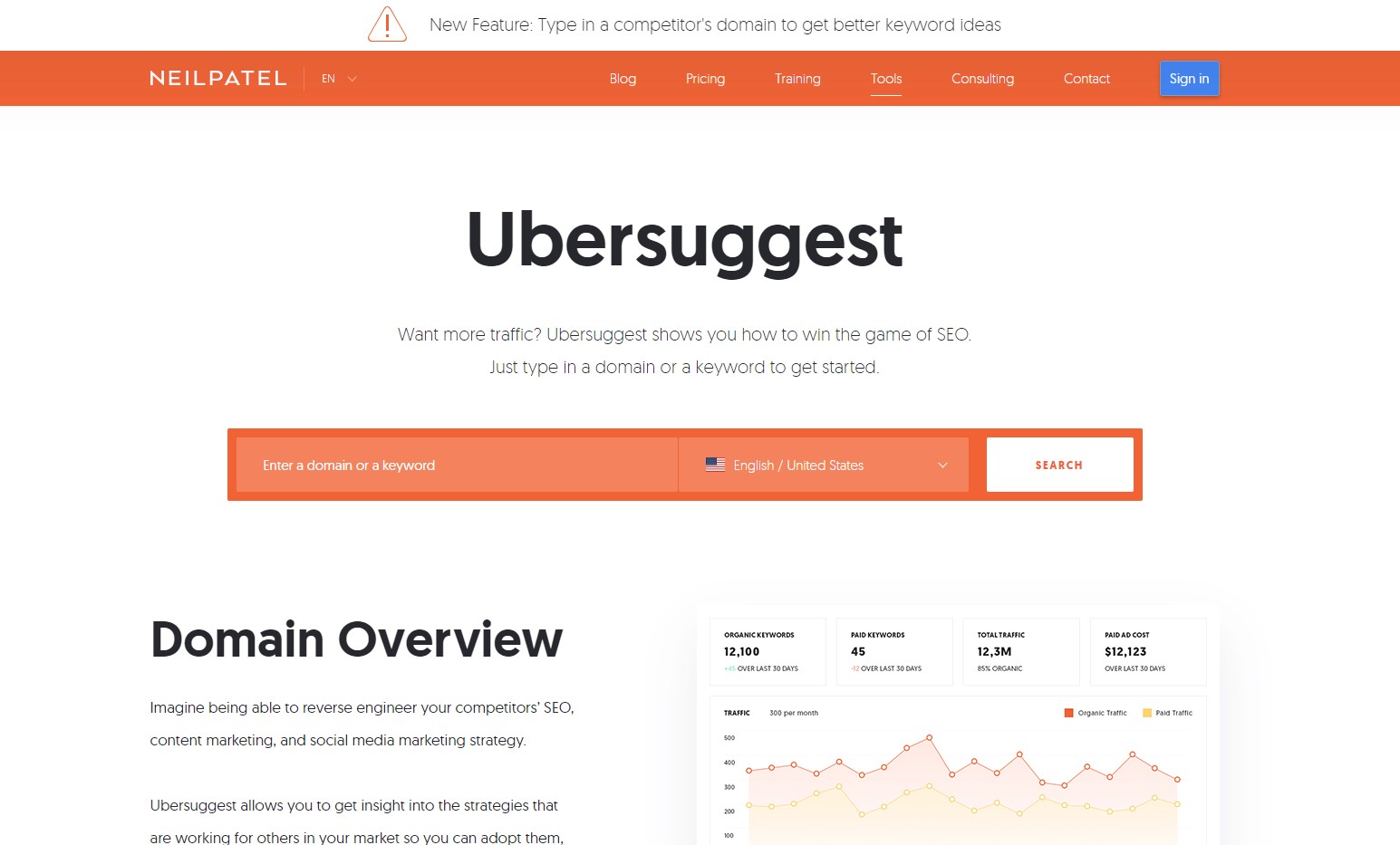 Ubersuggest is marketing guru Neil Patel's keyword suggestion tool. Ubersuggest shows you how to win the game of SEO. Just type in a domain or a keyword to get started and then pick the main country or city you wish to target (you can select multiple regions if you have a diverse target market). Ubersuggest offers a list of keywords that you can automatically track, and you can add others that interest you. It shows you your rankings over time, both on mobile and desktop devices.
You can also use Ubersuggest to undertake a site audit. It gives you an SEO score, with suggestions of changes you can make to improve your score. Ideally, you will want to reach a score of 90 or higher.
Ubersuggest offers more than this, however. Other key features for an eCommerce company wanting to improve its SEO performance include competitor analysis and content ideas.
---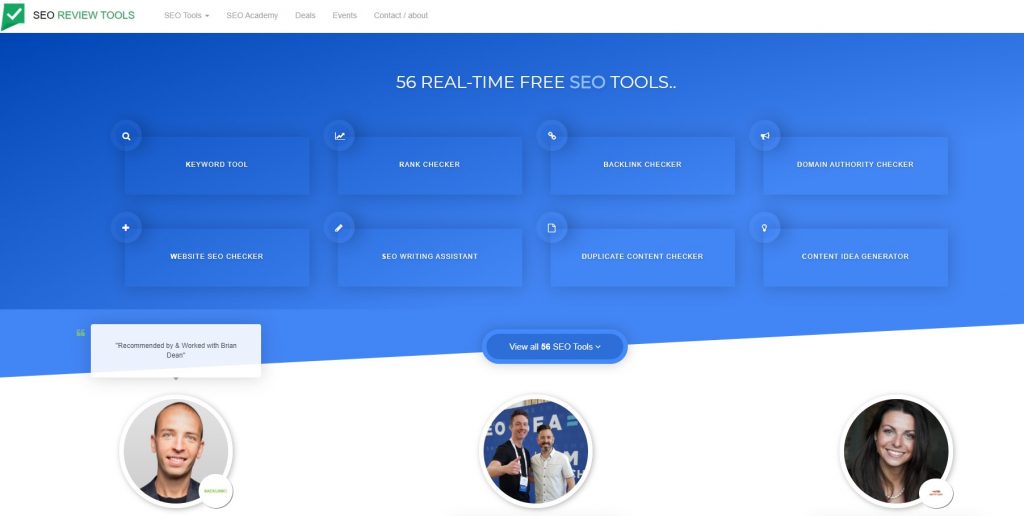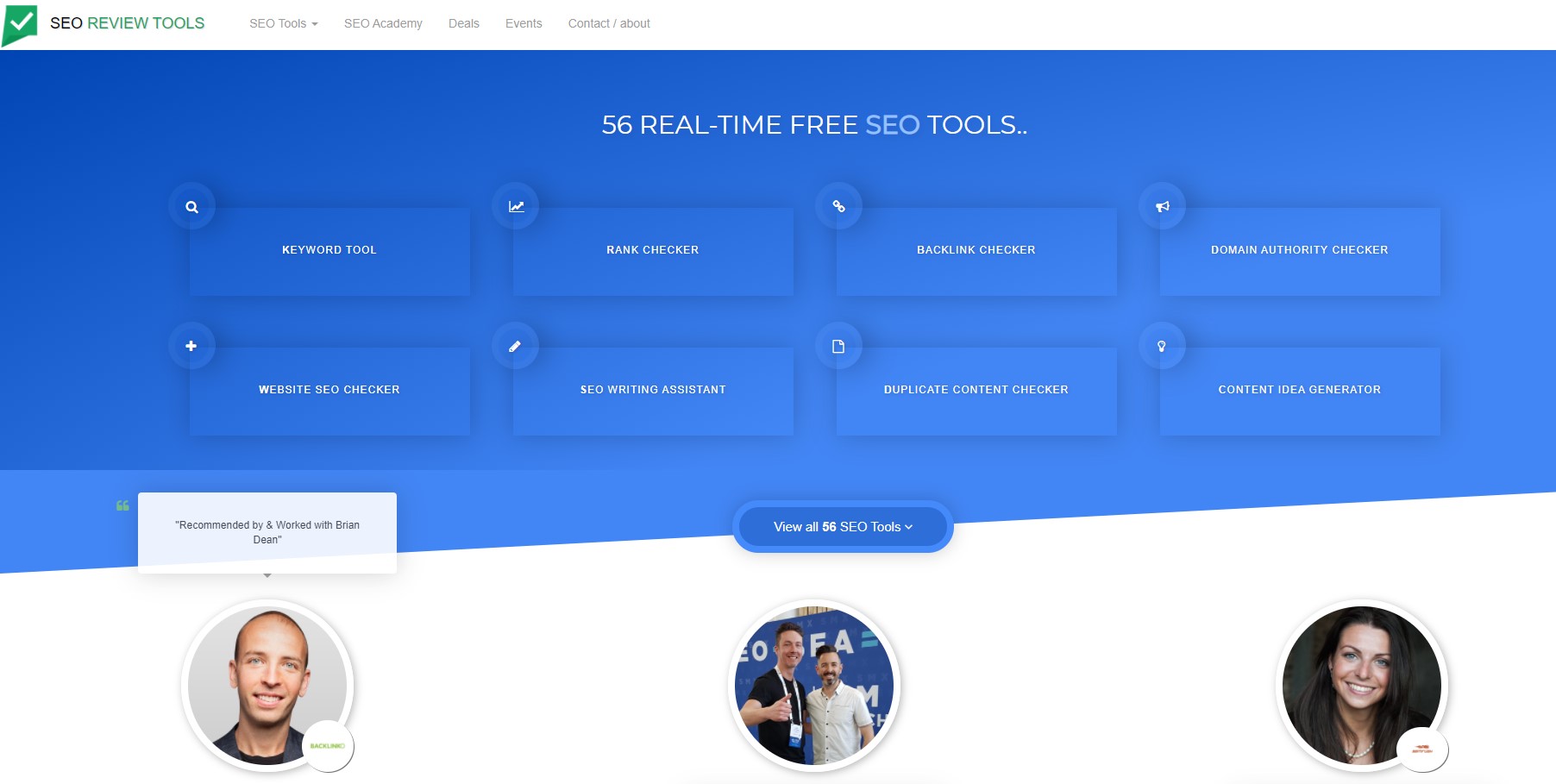 SEO Review Tools offers 56 real-time free tools you can use to improve your site's SEO. Jasja ter Horst started SRT (SEO Review Tools) when he found another SEO tool project a frustrating experience. Currently, all his time goes into developing new tools and improving/tweaking existing tools.
He splits his tools into SEO Authority tools, Technical SEO tools, SEO Content tools, and Webmaster tools. Some of these tools include Fresh Backlink Checker, Broken Link Checker, Domain Rank Tracker, FAQ Schema Generator, Page Experience Checker, Website SEO Checker, Search based Keyword Density Checker, SEO Content Editor, and Keyword Sourcer.
---
10. Free Google Tools
Nearly all webmasters and eCommerce website developers use free Google tools to assist them in improving their SEO. These include:
An essential source of the data you need for SEO analytics is Google Analytics. You can use it to monitor your SEO Performance from your keywords. Another use for Google Analytics is to create goals to track views and specified conversions on your website pages, along with information about when people fill in and use your website forms. You can also run reports showing your top-performing pages and determine what you can do to optimize them.
If you wish to gain the most from your Google Analytics, you need to link it to your Google Search Console. You need the two tools connected to see all the queries to identify opportunities for improvement with keywords. Google Search Console tells you the keywords people use when searching for your content. It includes in-depth information about landing pages and search queries based on clicks, impressions, CTR %, and more.
The Google AdWords Keyword Planner helps ensure that you create ads for the best keywords. You can even use it for more general keyword research, although Google has limited its use for this.
The tool gives insight into how often certain words are searched and how those searches have changed over time. It also gives you suggested bid estimates for each keyword so that you can determine your advertising budget.
You can use Google My Business to create a free business profile that shows in Google search listings. Your business profile lets you easily connect with customers across Google Search and Maps.
You can use the Google Structured Data Testing Tool to create new web pages and make manual optimizations to new ones. The tool also validates structured data accuracy.
Google Tag Assistant helps you to troubleshoot the installation of various Google tags, including Google Analytics, Google Tag Manager, and more. Tag Assistant will tell you which tags are present, report any errors, and suggest improvements that you can make to your implementation. Google Tag Assistant Recording records a typical user flow to and through your website and instantly validates, diagnoses, and troubleshoots issues with your Google Analytics implementation.
Google PageSpeed Insights analyzes the content of your web page, then generates suggestions to make that page faster. It reports on the performance of a page on both mobile and desktop devices. At the top of the report, PageSpeed Insights provides a score that summarizes the page's performance. Google determines this score by running Lighthouse to collect and analyze lab data about the page. A score of 90 or above is considered good.
Frequently Asked Questions
What software is best for SEO?
Top 10 best SEO tools:
1. SEMrush
2. Screaming Frog SEO Spider
3. Helium 10
4. Moz Pro
5. Ahrefs
6. Raven SEO Tools
7. Attracta
8. Ubersuggest
9. SEO Review Tools
10. Free Google Tools
What is the best SEO tool in 2020?
These are the best and most powerful SEO tools in 2020:
1. SEMrush
2. Screaming Frog SEO Spider
3. Helium 10
4. Moz Pro
5. Ahrefs
6. Raven SEO Tools
7. Attracta
8. Ubersuggest
9. SEO Review Tools
10. Free Google Tools
What are the tools used for SEO?
To implement the most effective and powerful SEO tools, you will need a keyword research tool to start, like Ubersuggest. There are many free SEO tools, too. Try using Answer the Public, Ubersuggest, and Google Analytics to revamp your SEO.
How can I do SEO for ecommerce websites?
Here are some tips to improve eCommerce SEO:
Let search engines read reviews
Make product descriptions unique
Make meta descriptions interesting
Add pagination elements
Make sure your website is fast
Limit architecture depth
Can I do SEO on my own?
You can do your own SEO. You need to do proper research and practice, but anyone can learn how to do proper SEO for their business or for another business. To get started, try doing an SEO audit and focus your efforts on the recommended actions.