OnlyFans is a content subscription service. Founded in 2016 by British tech entrepreneur and investor Timothy Stokely in London, OnlyFans is a place for content creators to offer exclusive content their target audience can pay premium prices for. Creators can lock their content behind a paywall, allowing fans access for a monthly fee or one-off tip. Today, OnlyFans has more than 50 million registered users and more than 1 million content creators.
OnlyFans creators can post different kinds of content that appeals to whom they're targeting. OnlyFans doesn't have a lot of restrictions in place, so that makes it easy for content creators to post adult material, which is what the site eventually became known for. When people hear of OnlyFans, they normally think about the adult material from sex workers, models who share NSFW content, and more. But that's not what the site was created for. Anybody can post anything they want to their OnlyFans.
---
Ultimate Guide to Onlyfans:
---
How Does OnlyFans Work?
The purpose of OnlyFans is to provide a platform for creators to create and distribute valuable, premium content they can't get anywhere else. Creators can set their page to be free or paid and fans then pay to get access to the exclusive content. While creators can create accounts for free, when they earn money from the platform OnlyFans pays out 80%, keeping 20% of the earnings as a fee.
Since a lot of the content on OnlyFans is explicit, users have to be at least 18 and will need a government-issued ID in order to sign up. Every creator's branded content is also protected by OnlyFans, ensuring that it can't be shared outside the platform. In fact, if a user tries to take a screenshot on the site, the content will show up blacked out. Users are also subject to banning if they're caught trying to screenshot or record what's going on.
---
Who Uses OnlyFans?
OnlyFans can be used by anyone. OnlyFans is home to writers, poets, inspirational speakers, authors, artists, chefs, and more. But the site is more commonly known for being a content hub for sex workers, porn stars, and more.
Since OnlyFans lets people post content that would get them banned on other social media sites like Facebook and Instagram, it's also widely used by sex workers and amateur pornographers who upload videos and images, and who interact with their fans using direct messages.
---
How Much Can You Earn on OnlyFans?
OnlyFans sets minimum and maximum subscription rates. The minimum subscription price is $4.99 per month and the maximum subscription price is $49.99 per month. Creators can also set up tips or paid private messages starting at a minimum of $5. Paid tips and private messages can not only boost earnings but help creators engage their fans and build a loyal following.
Miss Swedish Bella (aka Monica Huldt) is one of the top-earning creators on OnlyFans despite the fact that her monthly subscription price is set at $6.50. She makes the bulk of her money through the fees she chargers for commissioned work sent via private message. Business Insider reports that Huldt has gained more than 1100 subscribers and brings in more than $100,000 per year on OnlyFans.
Even though Huldt had a large Instagram following before she joined OnlyFans, she revealed to Business Insider that she works on OnlyFans content seven days a week to maintain her level of earnings. Huldt offered up some advice for creators considering joining OnlyFans to earn money: "I would never advise someone doing it if they only wanted to do it like two days a week or something. It's not a part-time thing in your mind. You wouldn't make enough money."
This is echoed by many online sex workers who have established a presence on OnlyFans. Many of them talk about how difficult it is to earn decent money on the platform since a big part of it is wrapped up in being able to build a following. Beyond that, you have to spend time and energy to produce content consistently for some time before the account starts turning a big enough profit.
OnlyFans creators can sell personalized or interactive content on the site for additional fees. Some creators have built a tip menu that details the content and interactions they're offering and how much each costs. Again, OnlyFans takes 20% of the earnings creators bring in and offer this advice on earning money on the platform: "Your earning forecast really depends on the quality and quantity of the content you upload. The more you post, the more incentive there is for your fans to subscribe (and remain subscribed) to your profile."
---
Get Paid for OnlyFans Referrals
OnlyFans also offers a referral program in which those who refer a creator to the platform can earn 5% of the referred creator's earnings for the first 12 months up to the first $1 million earned by the referred creator. There are no limitations to the number of referred creators or total referral earnings. Referrals are paid out monthly on the first business day of the month.
The referral program used to payout 5% of the referred creator's earnings for life but with the platform's popularity, referrals are now being limited to the year following signup, up to the first $1 million earned by the referred creator. Some creators have taken to creating and supporting a petition to push OnlyFans to reinstate the old system, especially since many sex workers are relying on the OnlyFans platform for their income. When you consider that OnlyFans already takes 20% off the top of creator earnings, this isn't really an unfair expectation.
---
Subscription-based social media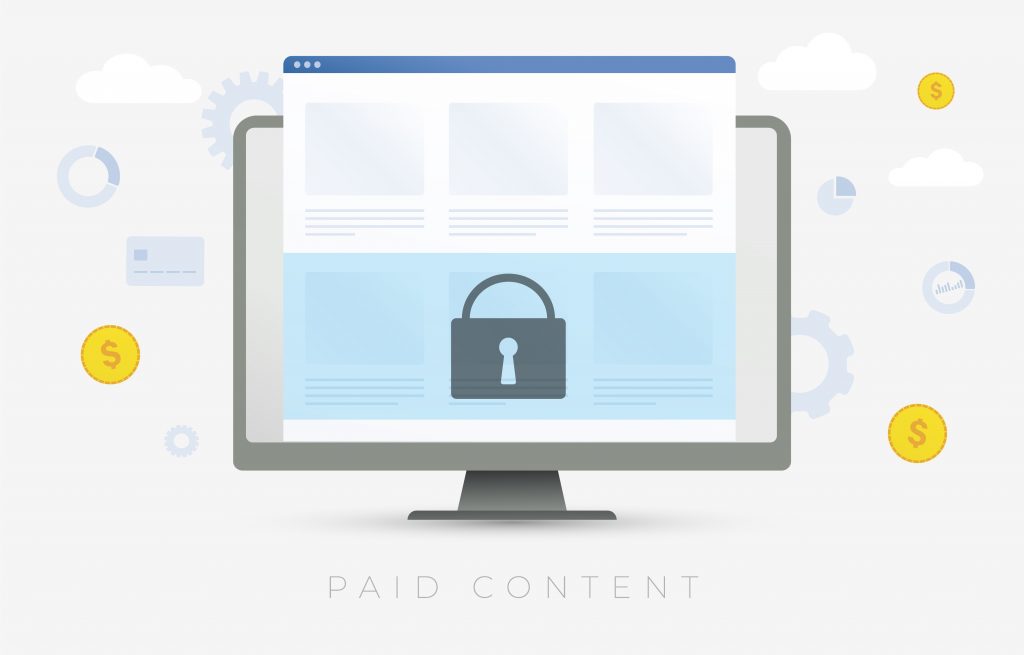 Subscription-based social media is an emerging money-making opportunity for technical and creative entrepreneurs. In a subscription-based social media platform, users pay for and subscribe to receive and utilize a specific product or service for a certain period of time.
Even though subscription-based models are more common and popular off the Internet (like gym memberships, newspaper subscriptions, and streaming favorite shows on Netflix and Hulu), the popularity is growing every day for many online businesses.
---
Social media and subscription businesses
Businesses and growing brands can benefit from subscription-based social media platforms in several ways:
Businesses can start conversations about the products and services they offer online.

This can encourage communication and establish a growing community for your business. This strategy can also be useful to help the business differentiate themselves from their competitors to existing and prospective buyers. Through a subscription-based social channel, businesses can build excitement about their offerings and drive up demand.

Subscription-based social media platforms help businesses provide genuine value to their customers and brand advocates.

Thanks to the excitement and convenience of a subscription on social media platforms, customers can become ambassadors to your brand and inadvertently help you in your marketing efforts.

When a customer subscribes to your business, they're investing in your long-term success.

A subscription is a (relatively) long-term commitment. People want to see more from you every single month. It's repeat business.
The Internet has evolved into a platform with myriad offerings – from social media to e-commerce, to mention a few. Social media has evolved from simply being a channel for people to communicate between themselves, to a marketing tool for businesses to utilize. Similarly, we are seeing how online businesses are implementing an entirely new business model – the subscription-based. The online subscription-based industry is doing well, with strong growth for most companies. Some of this can be attributed to how the businesses utilize social media not only as a marketing tool, but to gather customer insight as well.
OnlyFans is just one of the subscription-based social media platforms that are popping up. MeWe, a subscription-based social network that prides itself on being the anti-Facebook has launched a premium service, giving users of the platform the option to pay for services like adding a business page, adding voice and video calling, and adding cloud storage. For $4.99 a month, users can get access to all of the premium features. MeWe has already gained millions of users on its platform who are looking for an alternative to Facebook.
Since the global COVID-19 pandemic began in early 2020, searches for "onlyfans" have increased tremendously on Google and OnlyFans reports that between March and April the site saw roughly 200,000 new people subscribing to the site each day, resulting in a 75% increase of new users. Only time will tell if this upward trajectory will continue for OnlyFans but what is clear is that subscription-based social media is a viable and thriving answer to social distancing and our increasingly digital world.
---
Onlyfans Statistics
1. OnlyFans Has Paid Out More Than $2 Billion to Creators
At the time when Bella Thorne was setting OnlyFans alight (August 2020), Variety reported that OnlyFans had paid out more than $1 billion to creators. By November 2020, The Information was saying that this figure had risen to $2 billion.
---
2. Bella Thorne Earned More Than $1 Million in Her First 24 Hours
Actress, singer, and model Bella Thorne made quite an impact during her short period on OnlyFans. Her time on the platform may have been brief, but it was clearly eventful.
She joined OnlyFans in August 2020, setting a platform record in her first 24 hours, earning more than $1 million in revenue. She had enabled this by announcing her plans in a video montage on her Instagram account (where she has 24.3 million followers).
Before long, her earnings had doubled to $2 million. She had set her OnlyFans subscription at $20 per month (with a limited-time 20% discount for a one-month subscription and 15% off if fans purchase three- or six-month access).
Thorn later claimed that she had opened her OnlyFans account as an experiment for a documentary by filmmaker Sean Baker. Baker has strenuously denied this, however.
Ultimately, Bella Thorne only remained on OnlyFans for a short while. She caused controversy for offering $200 pay-per-view photos for "naked" pictures, but the images actually showed her wearing lingerie. This caused numerous refund requests, resulting in OnlyFans allegedly changing the rules regarding payment rates and chargebacks. Sex workers on the platform complained that Thorn's actions reduced their livelihood.
---
3. Most Accounts Take Home Less Than $145 Per Month
Most performers do not make a fortune from OnlyFans. Indeed, the majority of them receive less than $145 per month.
However, it must be pointed out that one reason for this inequality is that the majority of OnlyFans accounts have no fans at all. They aren't set up for serious broadcasting.
---
4. Top 1% of Accounts Make 33% of the Money
However, as XSRUS observes, the revenue of content creators follows a classic power-law distribution. The top performers earn substantially more than everybody else. The top 1% of accounts make 33% of all the money, and the top 10% of accounts make 73% of all the money.
Of course, influencers and celebrities have a natural advantage when it comes to earning money on OnlyFans. They bring a ready-made audience with them. It presumably isn't hard to bring a proportion of an existing sizable Instagram following to OnlyFans and make money from them.
---
5. Average Earnings from OnlyFans is $180/month
XSRUS has crunched the numbers to come up with some estimated earnings by OnlyFans creators. They calculate that the median accounts earn about $180/month. However, they do observe that their calculations exclude tipping, as there is no information available about money received as tips on OnlyFans.
---
6. OnlyFans Takes a 20% Cut on its Users' Transactions
OnlyFans' business model is straightforward. They provide a platform for paywalled content. Creators make and post exclusive content, for which their subscribers pay. OnlyFans takes a cut of those payments.
In fact, OnlyFans keeps a very healthy 20% of any payments that subscribers make. The more you charge and the more subscribers you have, the more money that OnlyFans makes. And this applies to all payments on OnlyFans, not just the adult content.
As XSRUS observes, OnlyFans has a better model than Uber or Airbnb. An owner of an Uber car or Airbnb property can only cater to one group of customers at a time. However, there is no such limit of an OnlyFans channel. You can add extra subscribers at any time, and all can watch content simultaneously, with OnlyFans receiving a 20% commission from everybody. "On OnlyFans, it's multiplicative — the same selfie can serve 10 adoring fans or 1000."
---
7. 500,000 New Users Per Day | +- 15 Million New users Per Month!
OnlyFans founder Tim Stockley was quoted in The West Australian in 2019, saying that OnlyFans had 1,000 new users registering every hour.
At the time, that probably sounded like a lot. However, users have continued to flock to the platform. As we referred to earlier, Mashable quotes an OnlyFans representative who claimed that the number of new users and content creators nearly doubled in the month of March 2020 alone.
Multiple reports as of December 2020 quotes Tim Stokely as saying OnlyFans averages 500,000 new users per day.
---
8. 7,000 – 8,000 New Content Creators Per Day
In early 2019, OnlyFans founder Tim Stockley was quoted in The West Australian as saying, "We are currently on-boarding over 3000 new content creators every week." Of course, this was well before COVID had everybody sitting at home wondering how to spend their time. Since then, more and more content creators have signed up to OnlyFans.
By May 2020, the site was gaining 7,000- 8,000 new content creators per day, according to the site's chief operating officer Thomas Stokely.
---
9. 50 Million Registered Users
We strike the same problem with a lack of official registered user numbers as we did for content creators. We can merely extrapolate from articles published over time. In 2019, OnlyFans apparently reached 7 million registered users. A January 2020 article from the Economist (profiling British OnlyFans star Lucy-Anne Brooks) states that by this point, OnlyFans claimed to have 12 million registered users.
In March 2020, Mashable reported that OnlyFans had 26 million registered users.
However, by late August 2020, Variety reported that OnlyFans now had more than 50 million registered users. Clearly, many people have turned to OnlyFans to while away the time when in COVID-enforced lockdown.
---
Top Onlyfans Earners
Most of the top earners were already celebrities before jumping on OnlyFans, so it shouldn't be surprising that they have enormous fan bases willing to pay top dollar for exclusive content from them. Don't look at the top earners on the platform as competition. Instead, use their stories as inspiration and advice on how you can also use OnlyFans to generate revenue.
As a content creator on OnlyFans, you get to set your own rates and decide what type of content you want to create and when. Unlike social media platforms, OnlyFans allows creators to do what they're interested in doing, not catering to a specific brand's idea of what's best. OnlyFans gives content creators the freedom to be who and what they want to be.
All numbers below are estimated as of 2021 and collated through various media outlets and research reports.
---