Instagram is essentially a social media platform meant to be used on mobile devices. And there are some restrictions in terms of limited functionality, when you use it on desktop.
Given that most people use Instagram on mobile, it made sense for them to launch IGTV, which was their way of supporting vertical videos. And, the spike in popularity of IGTV is a testament to the fact that it was much needed.
However, almost all social media platforms have traditionally supported only horizontal videos and people are used to making and watching those. So, the launch of IGTV also raised questions about how making vertical videos different.
Are there different techniques for creating a vertical video or is it as simple as holding your phone vertically? What are the exact specifications for uploading vertical videos to IGTV and what's the process?
In this post, we will answer all of these questions and provide in-depth insights into creating and editing engaging vertical videos for IGTV. But, before we get into the details of how to shoot and edit vertical videos, let's take a look at the IGTV video specifications.
How to Make Engaging Vertical Videos for IGTV:
---
IGTV Technical Specifications
Video Length
You can upload up to 15-minute long videos on IGTV and the minimum length permitted is 10 seconds. However, there is an exception to the rule for larger and verified accounts as they are allowed to upload longer videos. The maximum video length for such accounts is 60 minutes.
File Type
All videos should be in MP4 file format and the cover photo should be in jpg or png format.
Resolution and Size
The aspect ratio for vertical videos should be 9:16. And the minimum frame rate should be no less than 30 FPS (frames per second). All videos should have a resolution of 720 pixels or more.
The maximum filesize for the 10-minute videos is 650MB and for 60-minute videos is 3.6 GB.
Cover Photo Specs
All IGTV videos have a cover photo and the ideal size for that should be 420px by 654px or an aspect ratio of 1:1.55.
---
How to Create Vertical Videos for IGTV
Now that you know the specifications for uploading vertical videos to IGTV, let's move on to actually shooting the video. The most difficult part about making a vertical video for IGTV is to get the aspect ratio right.
The recommended aspect ratio of 9:16 is easy to get if you're shooting the video on your phone, holding it vertically. However, for other devices, you will have to edit the video or take other measures to get it to the right size.
There are three broad options for making vertical videos for IGTV, as listed below.
Making a Vertical Video Using a Phone
Most smartphones have a default aspect ratio of 9:16 when making vertical videos. And, as Instagram encourages people to use the platform using mobile devices, they have adopted the specs from mobile devices. This is why they mandate an aspect ratio of 9:16 as it is the default size for videos made on mobile phones.
However, there are some smartphones like iPhone X that are now coming up with an aspect ratio of 9:18. But, this constitutes a very small minority, at least for now.
So, it is safe to say that the best way to create vertical videos for IGTV is to shoot it using a mobile phone, held in a vertical position. It is quick and easy, and you don't need to crop or edit the video before uploading it to IGTV.
Making a Vertical Video Using a Camera
Professional cameras are the preferred device of brands and marketers that want to shoot high-quality, HD videos for their marketing and promotions. Mobile devices are good for personal use, but for professional use, cameras are what you should use.
By default, cameras shoot horizontal videos, unless you tilt them to make the video vertical. So, to shoot a vertical video using a camera, you simply need to rotate it 90 degrees to make the video.
However, even in a vertical position, cameras don't use the desired 16:9 aspect ratio. Most cameras have an aspect ratio of either 3:2 or 4:3. So, you will have to edit these videos post-production, to make them compatible with IGTV.
Making and Editing a Horizontal Video
This is the most difficult of all options as changing a horizontal video to a vertical one requires expertise and not everyone can do it right. For one, you need to ensure that what you want to shoot is at the centre of the video, at all times. This is because you will have to crop the video from the sides to convert it into a vertical video.
After you have made your video, you can then edit the aspect ratio using professional software like Filmora, Premiere Pro, or iMovie.
This option is best suited for professionals who create videos using a 4K camera. You may also need to use this option if you already have a horizontal video that you want to upload to IGTV.
---
How to Edit Your Vertical Videos for IGTV
You can edit your videos using any of the numerous video-editing software solutions. And, you can do this both on desktop and mobile devices. It is not feasible to discuss each software option at length, but most have some common features.
For example, rotate and crop options are two things you will use, no matter which software you use. These will also have a lot of other features like adjusting the video speed, adding text/subtitles, and a lot more.
Best Video Editing Apps
Below is a list of the top 5 video editing apps that you can use to edit your vertical videos for IGTV on your phone.
This is a brilliant video editing app suitable for use with iOS devices, including iPad, iPhone, etc. It features preset themes with transitions and titles that you can use for your videos.
It also provides the option to create slow-motion and split-screen videos. You can also use this to add music to your videos, to make them more interesting.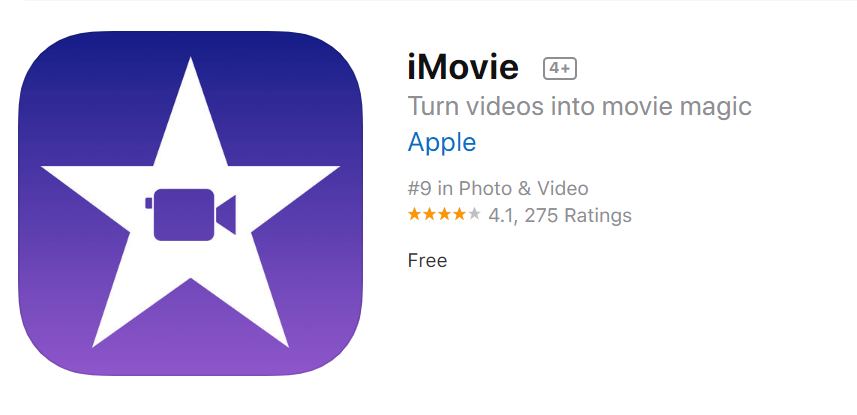 ---
This tool works for both Android and iOS devices and works especially well for videos taken with GoPro cameras. It has 23 different themes for you to choose from and provides a lot of features to make engaging IGTV videos.
You can use different transitions, graphics, fonts, filters, etc. to quickly edit and customise your videos. And, with this app, you don't exactly need to crop and adjust the aspect ratio, it does that for you when you select the portrait mode.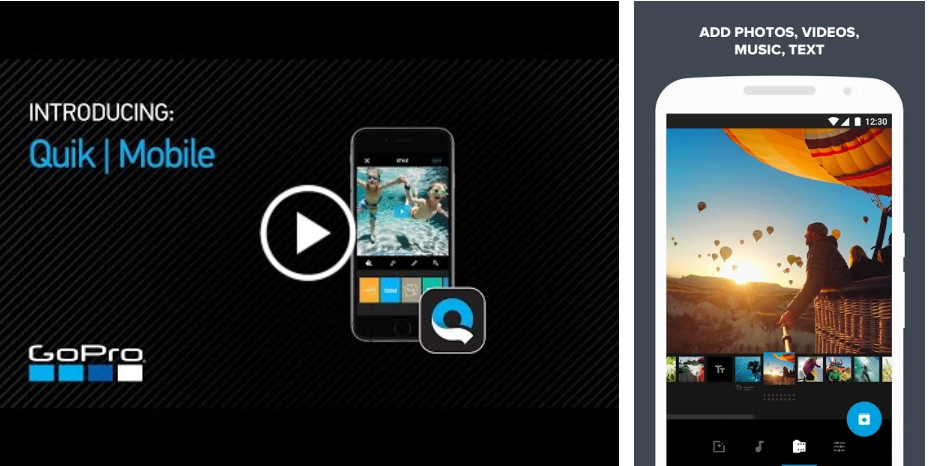 ---
This is an app with a lot of interesting features that provide you with numerous options to customise your videos. From adding music to merging two videos, it has everything that you could ask for from a video editing app.
Needless to say that basic features like adding fonts, filters, transitions, etc. are also included. You can also create slow-motion videos for your IGTV channel. Also, this app also lets you resize your videos and adjust the aspect ratio as per the requirements.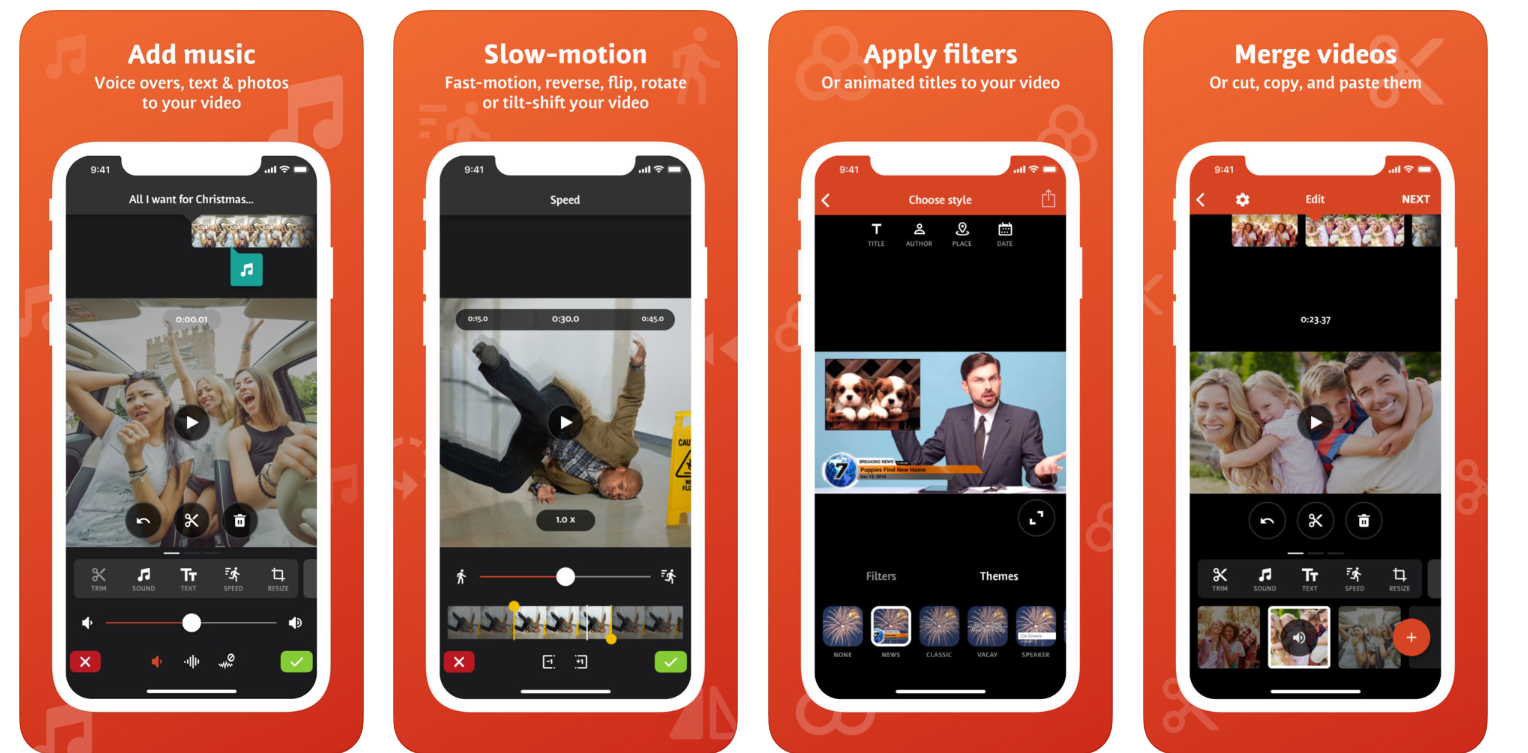 ---
This is an advanced video editing tool that has several features that the basic editing apps don't have. Apart from the basic features like adding filters and transitions, it also proves colour-correction, video-merge, and other cool features.
You can crop, rotate, and resize videos to meet the IGTV specifications, even if you are a beginner. It also has several themes that you can select to make your videos more engaging.

---
This is another advanced mobile video editing app that can be used even by professionals. It has several advanced video-editing features like multiple video layers, blending modes, speed control, transitions, chroma key, special effects, and a lot more.
You can also create customised colour filters and precisely control colour corrections, backgrounds, etc. It also allows you to trim and clip videos and merge them with other video clips to provide more control over your video creation process.

---
Conclusion
IGTV is a useful video-sharing platform for brands and marketers and is steadily gaining popularity. It was one of the first social platforms to support vertical videos and that has been instrumental in its rising popularity.
People find it easy to simply make videos using their mobile phones and share them with their friends. And, IGTV made that simple by allowing vertical videos.
However, you do need to know IGTV's video requirements to be able to share vertical videos on IGTV. And, you need to keep these in mind while creating and editing your vertical videos for IGTV. You can use this post as a reference whenever you're creating videos for your IGTV channel to ensure that you are following all of their guidelines.