One common feature of most popular Twitch streamers is that they play online for at least 40 hours per week. They are effectively full-time gamers.
The best Twitch streamers make a living through a combination of small payments called Bits, paid subscriptions, donations, and influencer marketing. If you look at any Twitch influencer's channel, you will see a variety of ads, affiliate sales, and sponsorships. Quite a few even insert video ads into their stream, such as you find on YouTube videos.
Many of the top streamers supplement their Twitch income by what they earn from professional gaming, with a combination of prize and sponsorship money.
---
How to Make Money Streaming Videos on Twitch:
---
Twitch Affiliates and Partners
Once you establish yourself on Twitch, you have two programs you can join to help you monetize your channel.
Twitch Affiliates
The lower level is a Twitch Affiliate. To qualify to join the Affiliate Program, you need to meet four criteria:
Stream for at least eight hours in the last 30 days

Steam on at least seven days in the last 30 days

Receive an average of three viewers per stream

Grow your audience to 50 followers
Once you meet these criteria, Twitch automatically invites you to become an Affiliate.
As part of your Affiliate application, you will need to provide Amazon with your tax details and a way for Twitch to send you money – for instance, via your PayPal account.
As an affiliate you receive the following benefits:
You can earn money from subscriptions

People can pay you Bits

You can make revenue by selling games and in-game items
Twitch says that Affiliates will be able to receive money from advertising in a future update.
---
Twitch Partners
The Twitch Partner program is aimed at the platform's best streamers – the top video game broadcasters, personalities, leagues, teams, and tournaments.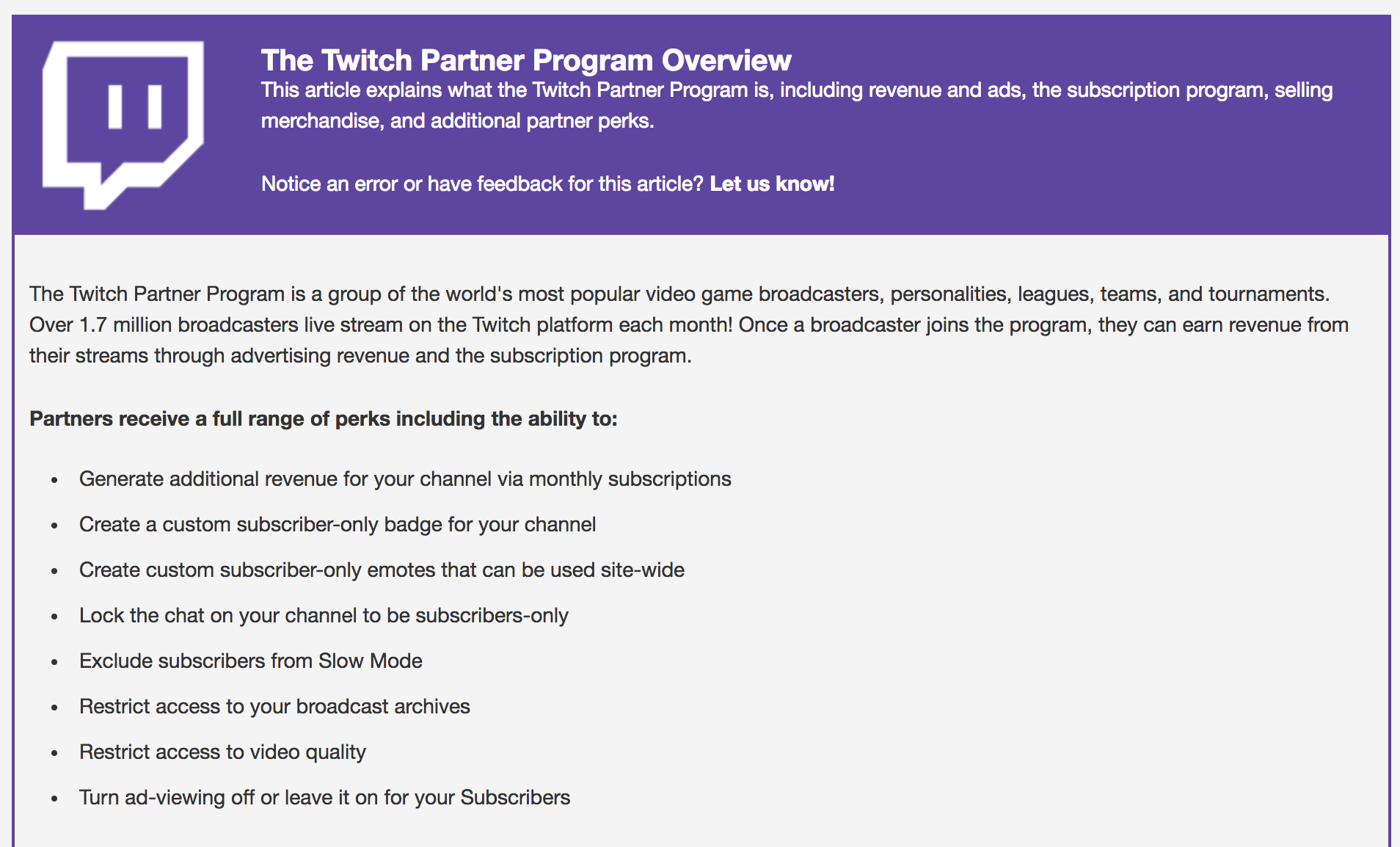 Unlike with the affiliate program, the Twitch Partnership program is exclusive. They invite you, instead of you applying to be a partner (although you are allowed to start the process by requesting they consider you). Twitch does not set published criteria on how they select partners. They do say that they evaluate a potential partner's channel for: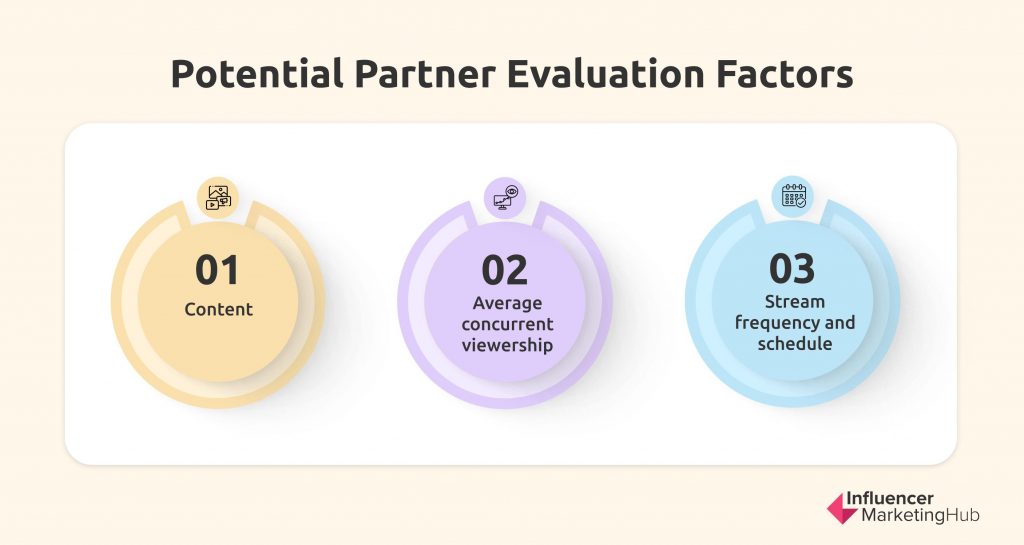 Content – Twitch expects their partners to produce the best possible content for their audience. It will bring viewers to the channel, engage them, retain their viewing, and drive revenue. Twitch expects to see a streamer's audience grow as his skills as a broadcaster and an entertainer increase

Average concurrent viewership – the more people wanting to watch you, the more popular you must be. Twitch also looks at your behavior and interaction with your community. Twitch takes note of a streamer's following on their other social platforms – so a multi-platform influencer is likely to find success on Twitch.

Stream frequency and schedule – Twitch prefers their partners to broadcast at least three times per week at scheduled times.
Twitch looks for broadcasters with large viewership who have built up an active sub-community of their own – in other words, influencers. They do not include follower numbers in their calculations, however.
If you are accepted as a Twitch partner you receive all the benefits of affiliates as well as being able to: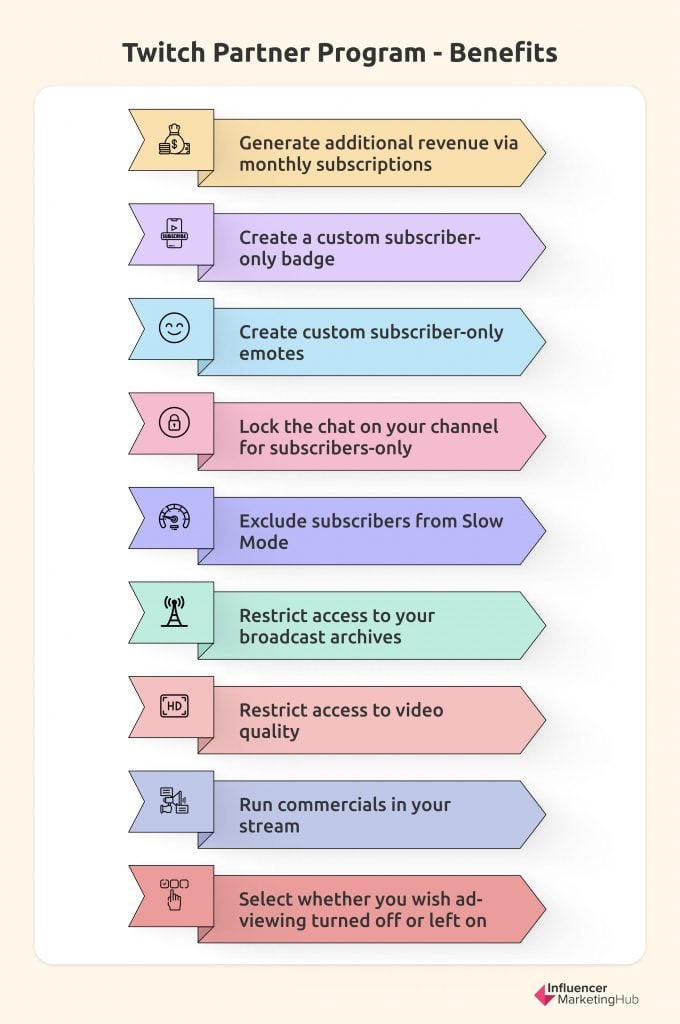 ---
Both Twitch Affiliates and Partners Can Earn Twitch Bits
The lowest type of payment is Twitch Bits. These are effectively mini-donations from viewers who pay for them with Amazon payments.
When a viewer buys a Bit, he is purchasing an animated GIF which he can use in your channel. If you are an Affiliate or Partner, Twitch will pay you one cent for every Bit somebody uses in your chatroom.
You can set minimum usage requirements for Bits if you like, so people don't spam your chat with multiple uses of single Bits.
You can use special alerts (using sound and graphics) to show when people use bits in your channel. Twitch rewards viewers who use Bits in your chatroom with special badges and other incentives. You can also add a StreamLabs Tip Jar widget to your stream, which shows an image of an empty glass filling up as people use Bits on your channel. This encourages them to use more Bits to "fill up" your glass.
---
Twitch Subscriptions
Twitch Subscriptions are loved by streamers because they provide a recurring income. Streamers can add monthly subscriptions to their channel for $US4.99. The money they collect is split 50/50 between the streamer and Twitch.
A few of the more powerful Twitch influencer shave negotiated a better deal with Twitch, where they receive more than 50% as an incentive to keep them on Twitch.
Both Affiliates and Partners are permitted to charge subscriptions. As you need at least fifty followers to become an Affiliate, there would be little point somebody less popular trying to earn money through subscriptions.
As soon as you sign up as a Partner or Affiliate, a Subscribe button automatically appears on your channel's page.
If you watch Twitch streams for a while, you might notice signs pop up on the screens saying that somebody has bought (or renewed their subscription). Streamers can set these alerts up as encouragement to gamers who love to see their name on the screen.
One oddity with Twitch is only people watching on the Twitch website can subscribe – not those on the mobile or console apps. Therefore you should occasionally remind your app viewers to go to the website to subscribe.
---
Video Ads
If you are a Twitch Partner, you can choose to run ads on your steam. Twitch gives you a high degree of flexibility. You can select how often you want ads to run (as long as you have at least eight minutes between commercials), as well as their length (between 30 seconds and 3 minutes). You share advertising revenue with Twitch, and the more they receive, the more they pay you.
Twitch pays you a flat-rate CPM (cost per mille, i.e., cost per 1000 views). The CPM varies depending on the time of year. Gaming companies are happy to pay more for ads at certain times, for instance during holiday seasons. They are also prepared to pay more when they are making significant product launches (and again these are often just before the holiday seasons). Gaming brands also spend more towards the end of a quarter and less at the start of a quarter.
Some streamers give an incentive to subscribe by providing them with ad-free viewing. This works fine, as long as you receive sufficient extra subscribers to make up for the loss of ad-watching viewers.
Twitch has calculated that most Partners who give their subscribers ad-free viewing lose no more than 3% of their ad revenue. Therefore it would probably be worth it to reward your loyal followers.
A Twitch Partner can choose from pre-roll, mid-roll, or post-roll ads. Pre-roll ads play when a viewer first joins a broadcast. Mid-roll ads play at intervals you set. Post-roll ads play at the end of your stream, once you go offline.
---
Donations
You can collect donations both directly on Twitch and through a third party website, such as Patreon.
Apart from Bits (which are a type of mini-donation), Twitch does not directly support donations, so you need to set up your own link using PayPal or something similar.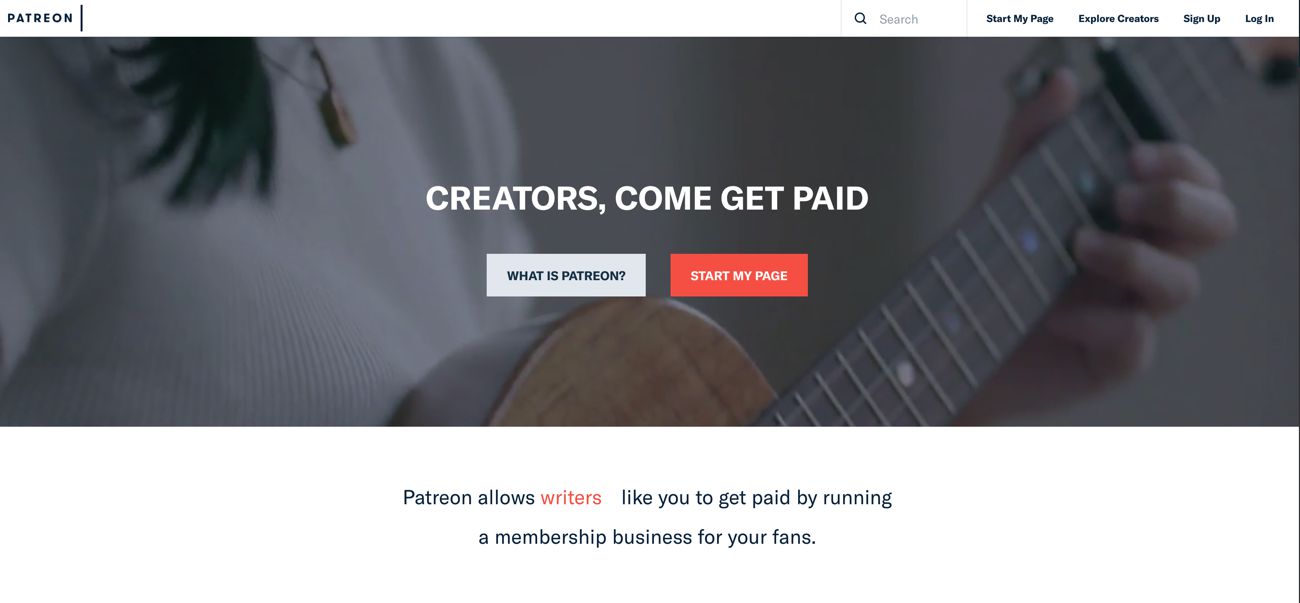 If you want to request donations from a site such as Patreon you need to go there first and create a profile. You can link to your Patreon profile from Twitch, as well as your social media accounts.
---
Affiliate Links
Many people earn income online as a result of joining various affiliate programs (this is not connected to the Twitch Affiliate program discussed above). Twitch gamers can sign up to an affiliate network, making a percentage of any money your followers spend on the company's products.
Twitch is, of course, a product of Amazon, and Amazon has the best-known affiliate program in the world.
Amazon added an affiliate marketing feature to Twitch in late 2017. Gear on Amazon lets streamers showcase products as a widget on their page. When their fans click on the widget, they are taken to the relevant Amazon sales page. If a streamer makes a purchase while on the Amazon page the broadcaster receives a percentage of the sales revenue. This is a win-win-win-win situation for the broadcaster, Amazon, the product seller, and the fan.
---
Selling Games and In-Game Items
A relatively recent option allows Twitch Partners to sell games and in-game items from their page and receive a 5% share of the revenue.
When you play a game which Twitch either sells or has in-game items that you can sell, a sales box will automatically appear on your page below the video screen.
If a viewer clicks on the box and makes a purchase, then you receive 5% of the revenue if you are a Partner. This is automatic and requires no input from the Partner.
The sales box appears on the pages of all streamers who play relevant games, but only Partners receive a portion of the proceeds.
---
Selling Merchandise
Once you make a name for yourself on Twitch, you could find that people are prepared to pay for your customized merchandise. You can place a link on your page directing fans to your online store. You could create merchandise like t-shirts, coffee mugs or other "fanboy" items for your fans to buy.
Partners are also invited to sell their t-shirts in an official Twitch t-shirt store.
---
Sponsorship
Although Twitch is not as well-known as many other video and social media sites, it does have one advantage. It has keen, enthusiastic viewers, who stay on-site for a long time, and who follow their preferred streamers with a passion.
This means that if a brand feels a natural affinity with a streamer's audience, then it makes sense for them to engage in influencer marketing on Twitch.
As we have seen in The Rise of eSports' Influence on Brands, gaming is a vast sector. And Twitch is where most gamers spend a great deal of their time, when not actually playing games themselves.
Brands have now discovered how relevant Twitch is to gamers, and have found that it may be an excellent place to set up sponsorship deals.
Obviously, gaming companies benefit from sponsoring the elite players of their game. If a company sells a product to "gamer-type people," they will benefit from engaging in Twitch sponsorship. It is common to see sponsorship deals from companies that sell computer hardware, accessories, phones, websites, food, drinks, takeaways, fashion labels, and much more.
Sponsorship deals are made outside of Twitch, so it does not matter whether a streamer is a Partner, and Affiliate, or just an average streamer. Brands will, of course, prefer to work with people who are influencers, so in most cases, they will opt for broadcasters with a decent following.
Every firm will have its own expectations for what they receive in return for their sponsorship money. It might be as simple as the influencer wearing a particular t-shirt. Sometimes a gamer may be expected to be proactive in promoting a company's products.
As long as you remain authentic to your audience, and only promote items you think will benefit them, then you should not have problems.