A landing page can in many instances lead to better conversions than your product pages. However, to make the most of the potential offered by landing pages, you need to know which elements to include and how to incorporate them into your layout.
You can then take it even one step further and optimize your landing page. Luckily, there are many reliable, cost-effective tools that can help you with this step and, therefore, you don't really have an excuse not to optimize your landing page.
---
10 Landing Page Optimization Tools (and Practical Tips If You Want to Go Tool-less):
---
What's Landing Page Optimization and Why Does It Matter?
In short, the goal of landing page optimization is to boost the performance of the landing page. To understand how your landing page is currently performing and which steps you need to complete to boost its performance, you can use the data about your visitors and their behavior. Elements that will typically require improvements include the navigation, messaging, visuals, layout and overall design.
By going the extra mile and ensuring that your landing page is optimized, you can improve your conversion rates. Visitors will be more inclined to complete the call to action if the landing page offers a pleasant user experience. Ultimately, this will lead to increased sales which will help you to improve the return on investment of your pay-per-click campaign.
If you are more concerned about finding ways to save money, there is some good news for you too. An optimized landing page can also help you to reduce the cost per lead for ads from Facebook and other similar platforms.
---
10 Tools for Landing Page Optimization
The following are 10 of the best optimization tools to help your landing page improve your return on investment:


If you want to find out if the first impressions of your landing page visitors are what you were aiming for, Five Second Tests can help. In short, it works by giving participants five seconds to look at a design and then asking them to answer a few basic questions. You get to decide the questions, but do not unfortunately get the chance to share your input with regards to the participants (we say unfortunately because this can be a drawback if you have a very specific niche that you are targeting). While the feedback might not be from your specific target audience, it can still give you good insight into how your landing page is stacking up and if its CTAs are clearly understood by people.
---


If you want to find out more about how visitors are interacting with your landing page, Hotjar is one of the hottest tools. More than 350,000 organizations from 180+ countries around the globe are using it to track visitor behavior.
It uses real-time recordings of customer visits and heatmaps to show where exactly visitors spend the most time and which parts of your landing page drive them to leaving. It also offers its own analysis of how your page performs by looking at aspects like layout, content, readability and engagement.
It offers a selection of pricing plans and data plans to ensure that irrespective of the size of your business you will find something for your needs. For personal projects, there is the free basic plan, while early-stage start-ups or low-traffic sites can sign up for the Plus plan at $39 per month.
---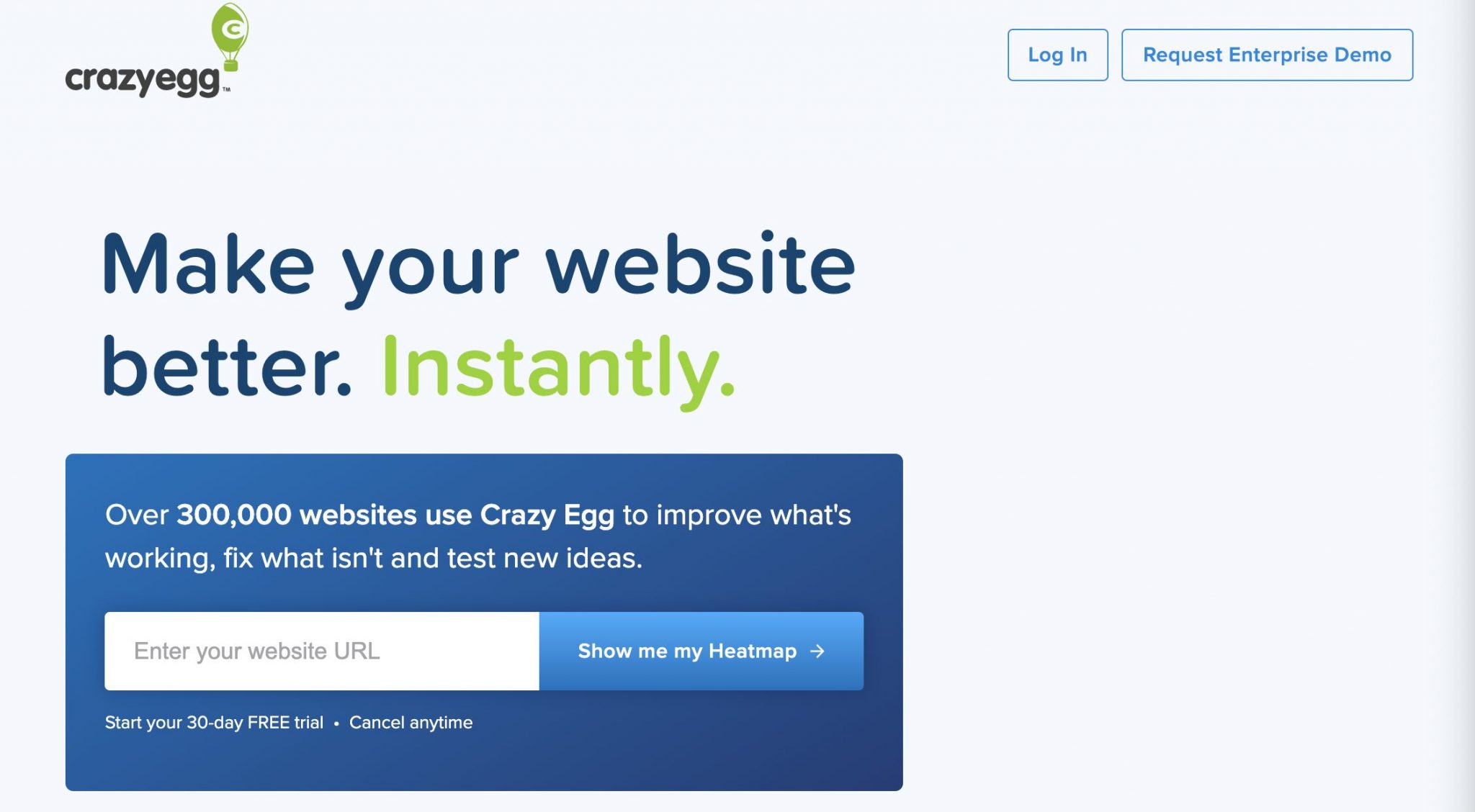 More than 300,000 websites (including Optimizely which we discuss later in this post) use Crazy Egg to make what works even more effective, fix that which does not work and put new ideas to the test. It uses heatmaps (like Hotjar) and recordings to give you insight into visitors' navigation journey, while with its A/B testing tool you will be able to make data-backed decisions regarding color, copy, visuals and content placement.
It offers four pricing plans: Basic ($24), Standard ($49), Plus ($99) and Pro ($249). All these prices are per month and billed annually, but they also come with a free 30-day trial that you can take advantage of before signing any financial commitment. Enterprise clients with more unique needs can contact them for a custom plan.
---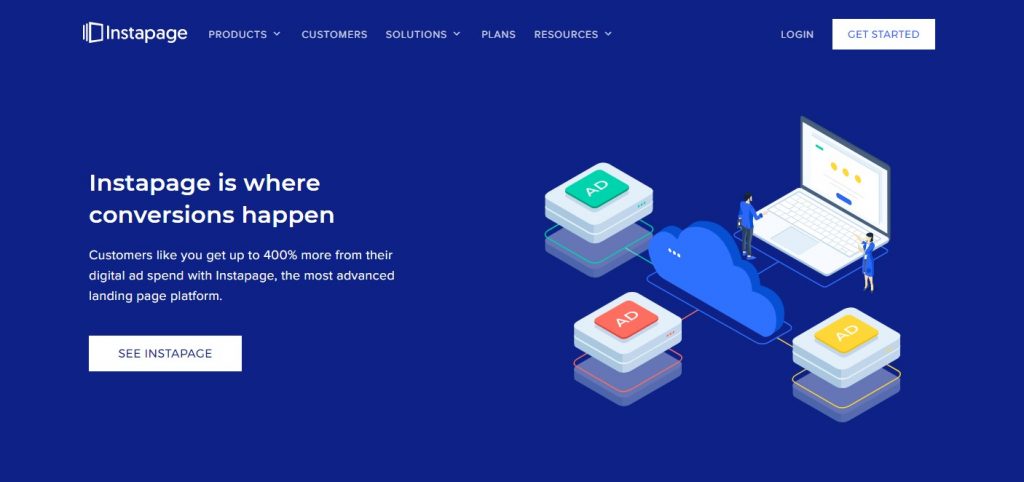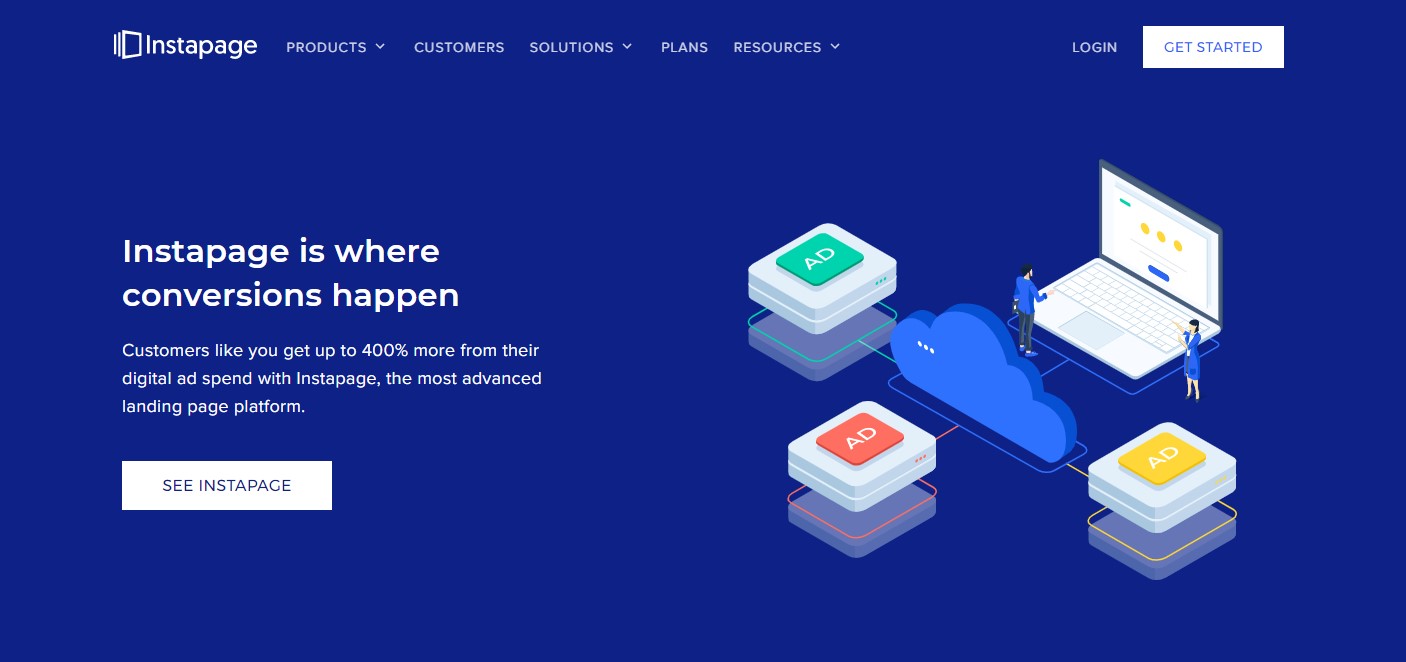 Instapage is actually much more than simply a landing page optimization tool. It's one of the top landing page builders that you can use to create landing pages from scratch. In addition to its building capabilities, it offers features like robust analytics, built-in heatmaps and A/B testing that you can use to optimize what you have created even further. With the heatmaps, you can track the behavior of your visitors and identify elements that cause issues.
Considering its price, you will find that it doesn't make sense to use it only for its optimization features and not the actual drag-and-drop landing page builder itself as well. So, if you need to start from scratch in any case, this could be a possible route.
Its Business plan starts at $199 per month, but if you opt to be billed annually you can save 25% which is at least a decent discount. Considering its pricing, it is probably better suited for marketing agencies.
---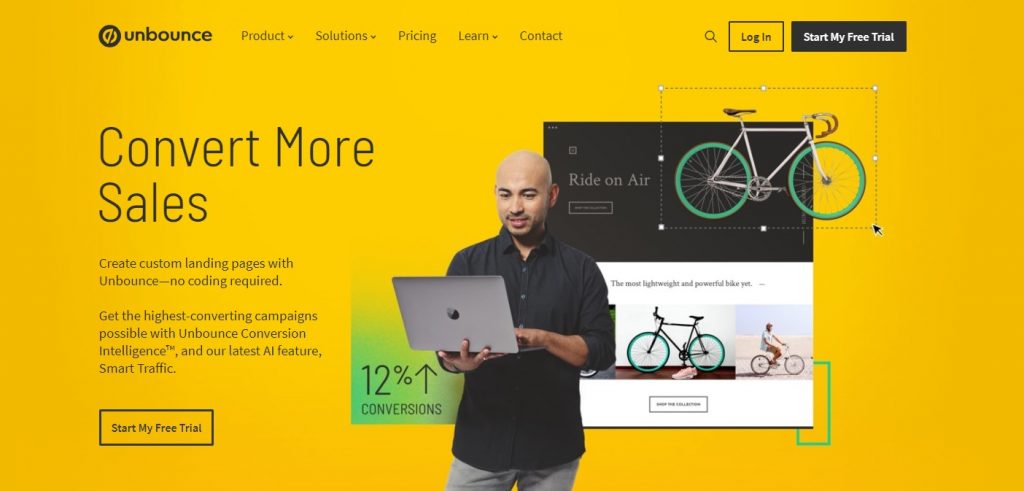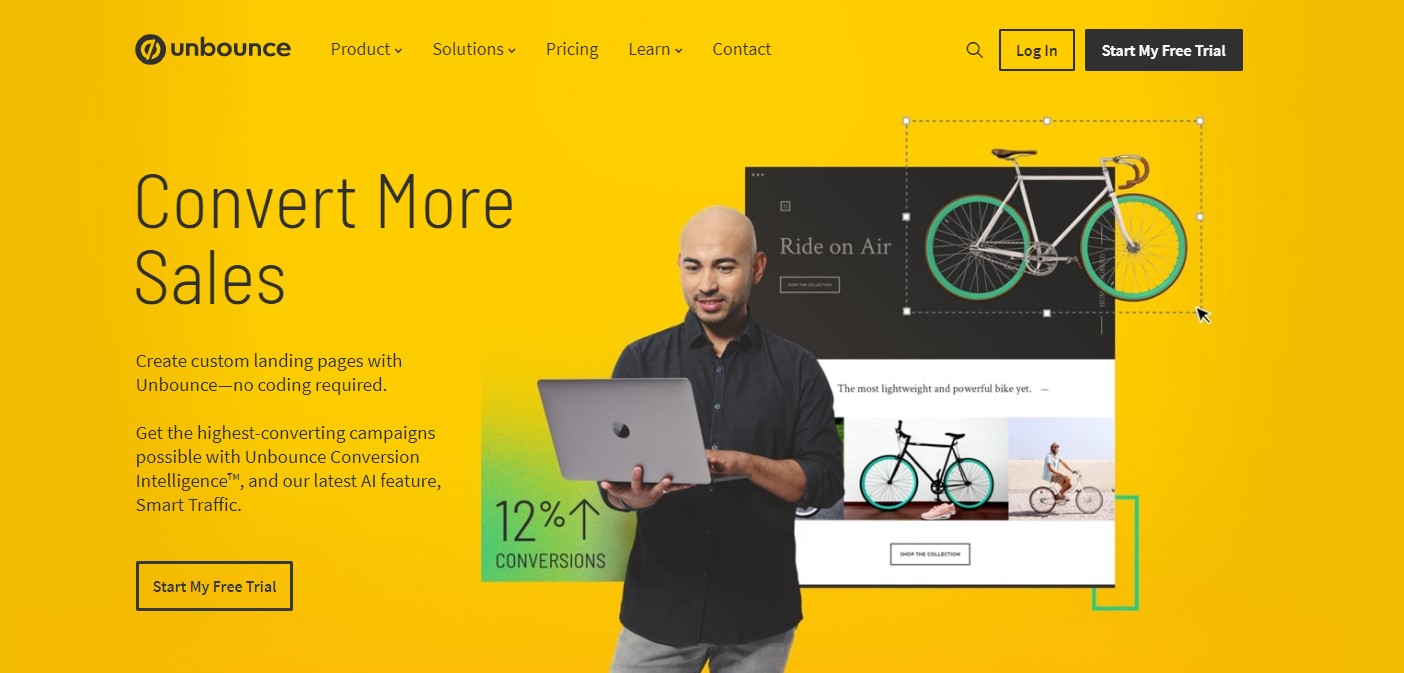 Just like Instapage, Unbounce is actually a landing page builder with built-in features that you can use to optimize your landing pages. Though, unlike Instapage, its more affordable subscription makes it a slightly more cost-effective option for smaller businesses too. In fact, it offers a plan specifically for users who want to optimize their landing pages.
The Optimize plan at $120 per month includes smart traffic and unlimited pop-ups and sticky bars. With the sticky bars and pop-ups, you can share relevant promotions with your visitors that can help more visitors to convert. In fact, the marketing team at Hotjar (the tool that we have discussed earlier in this post) uses Unbounce pop-ups and have signed up about 70 new users per month as a direct result of this feature. Another equally useful feature is its intuitive drag-and-drop interface that makes it easy to customize your design and create a slightly different version for A/B testing (another feature that is built-in).
---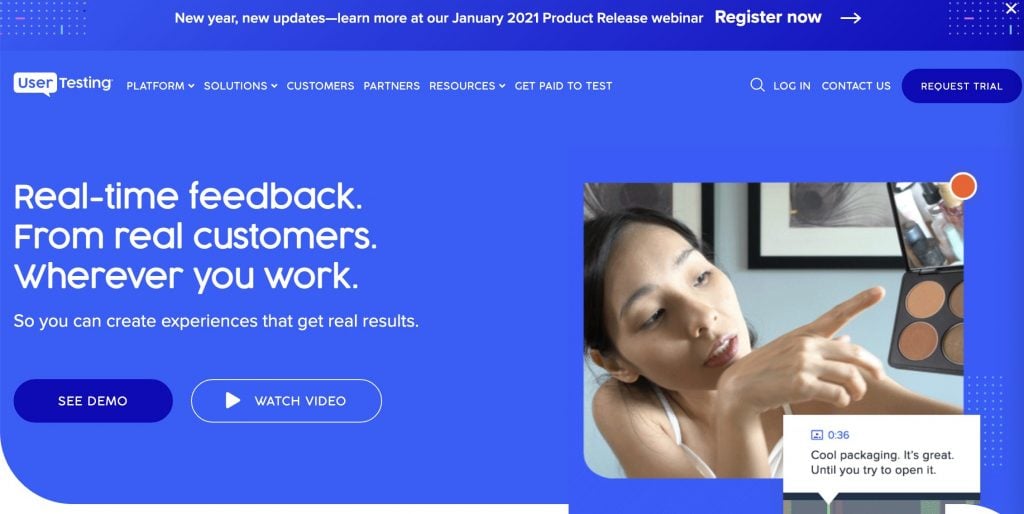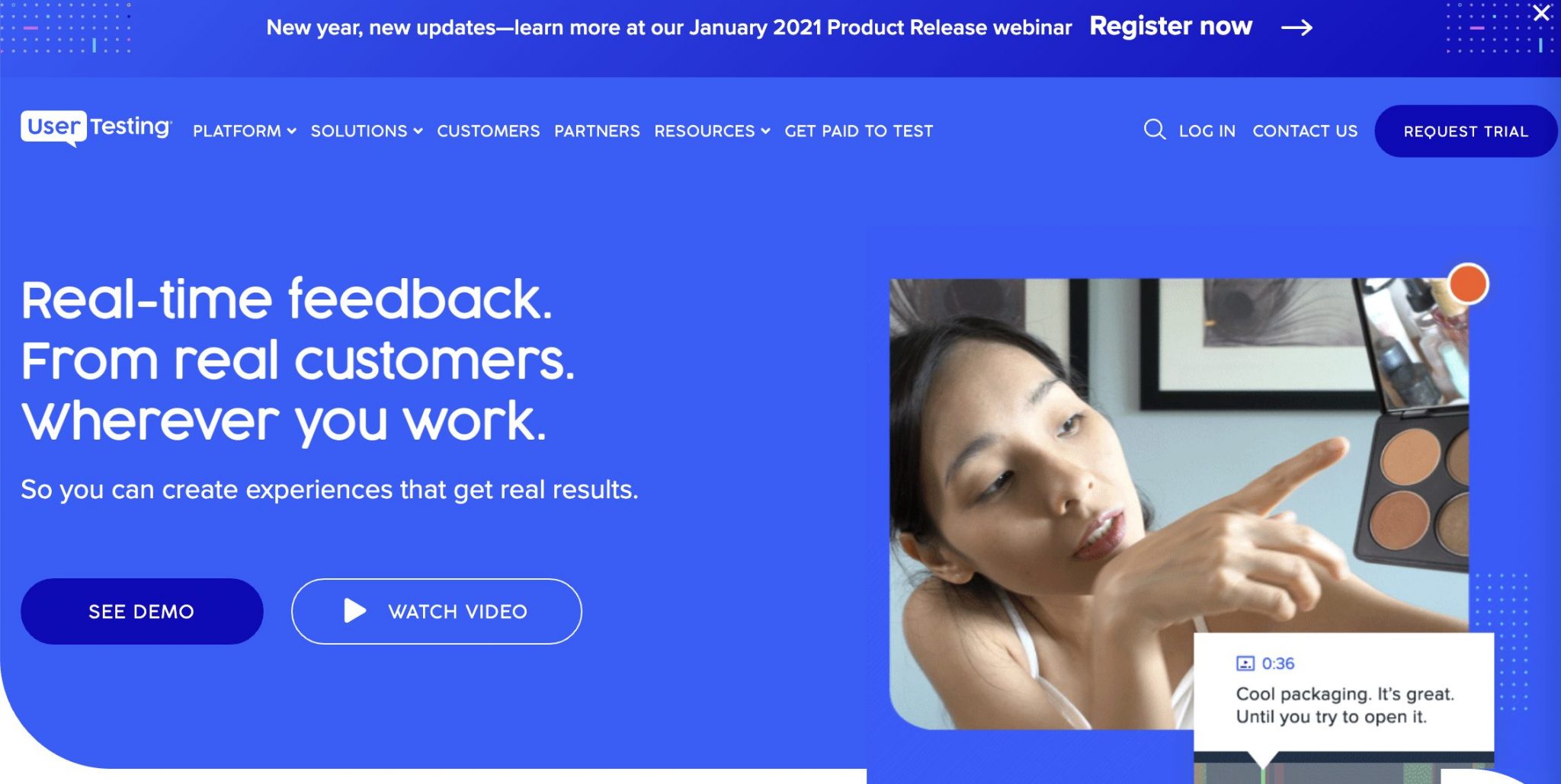 The name of this tool pretty much sums up what it does. With this tool, users are asked to visit your landing page and to navigate around it. The users then record their interaction with your landing page and send you a copy of the recording. What makes this tool so useful is that they have to record their audio too. So, it is much easier to make sense of their feedback and you end up with a much more detailed review. What's more, unlike with a tool like Five Second Tests, you have a say in which users test your landing page. You can either use their diverse panel to target your specific audience or connect with your own users. If it sounds a bit unconventional to you, rest assured, that it is used by some of the biggest companies and well-known start-ups like Facebook, Grammarly and Walmart. If it were up to us, we would choose UserTesting over Five Second Tests.
---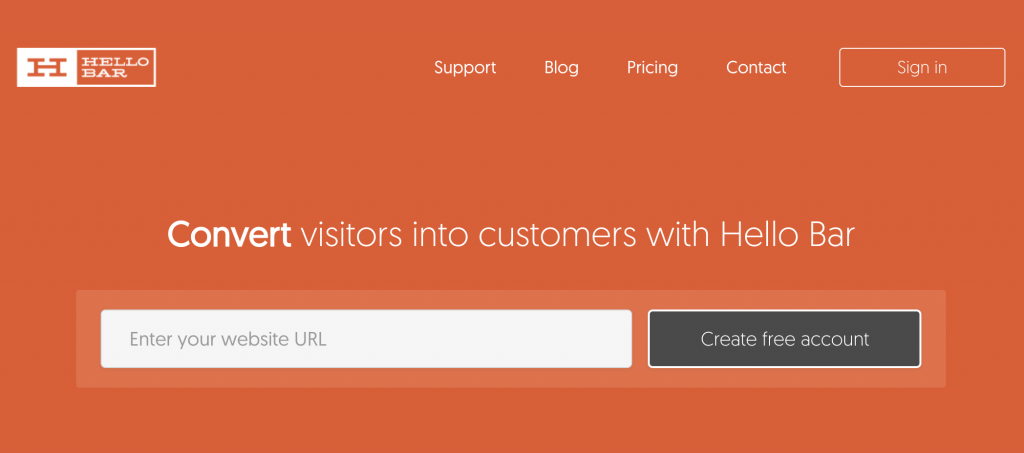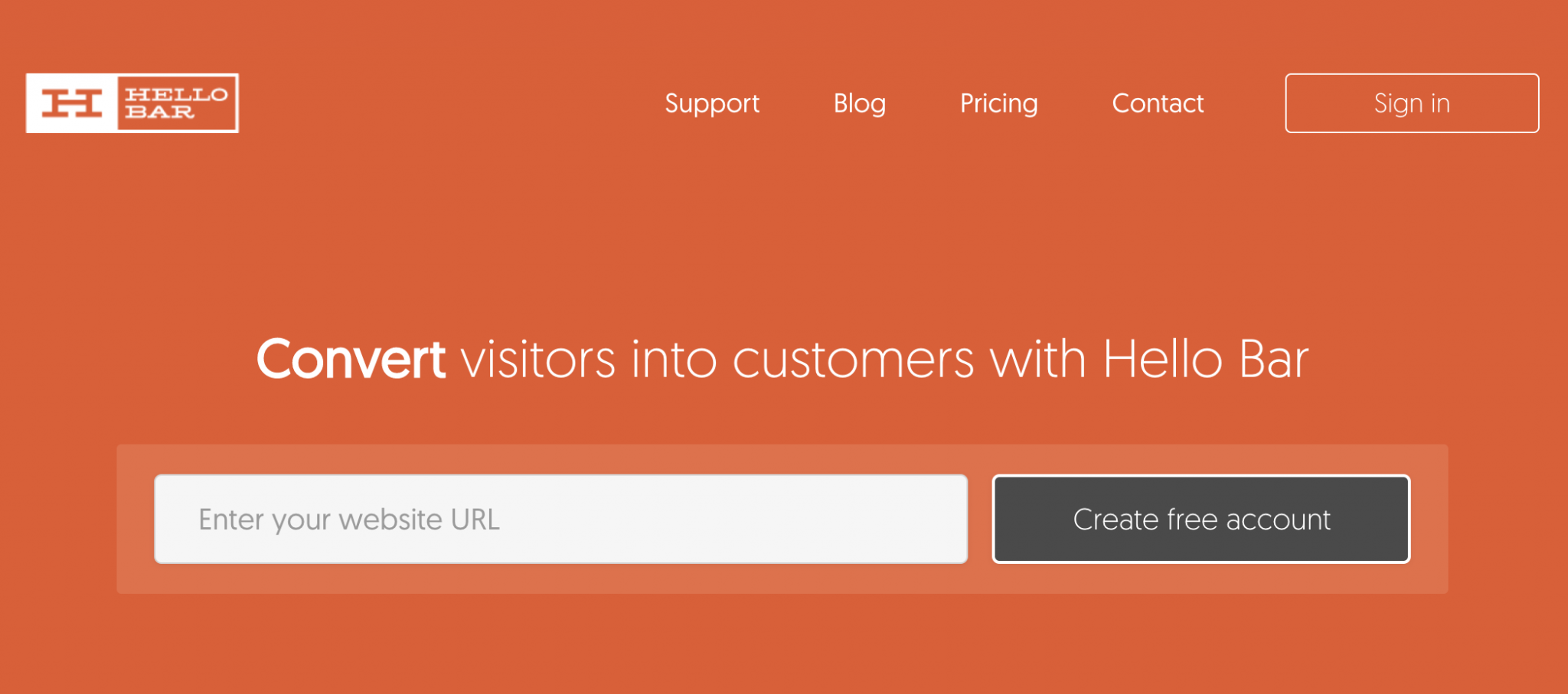 Very few people are ready to make a purchase immediately. Instead, they browse the web to explore and compare. So, it's key that you use a tool that can gather leads. This is where Hello Bar fits in. It can help you to convert people who visit your landing page into customers.
In short, it creates a type of banner or floating bar that will appear at the top or bottom of your visitor's browser screen. You can, for example, use it to provide a lead magnet, get email subscribers, offer a discount, share updates about your company or recommend your most popular blog posts.
What makes it better than a pop-up is that it will stay on the screen of your visitors as they continue to browse your landing page. It's also not as intrusive (and annoying) which means that the user experience will also be better.
With regards to the pricing, it has a free plan and three paid plans. The cheapest paid plan starts at $29 per month.
---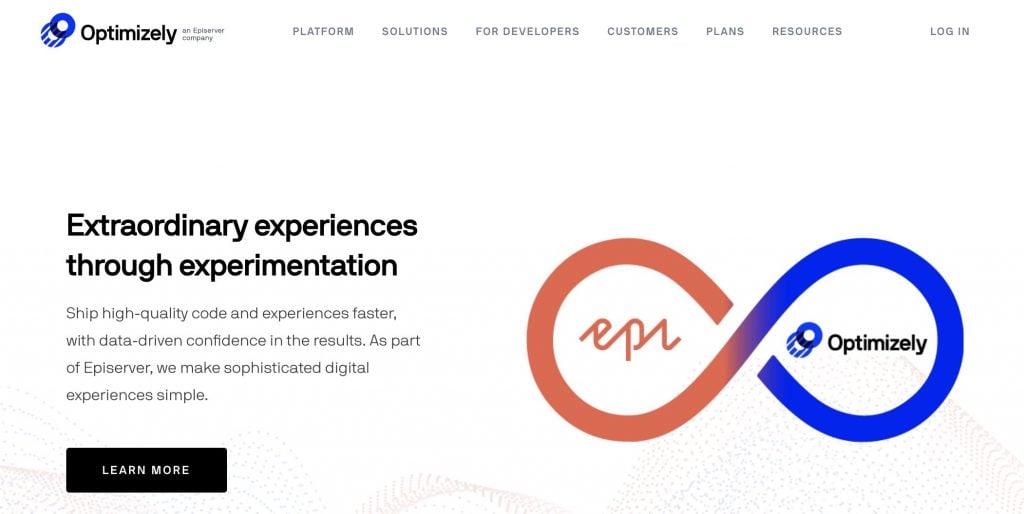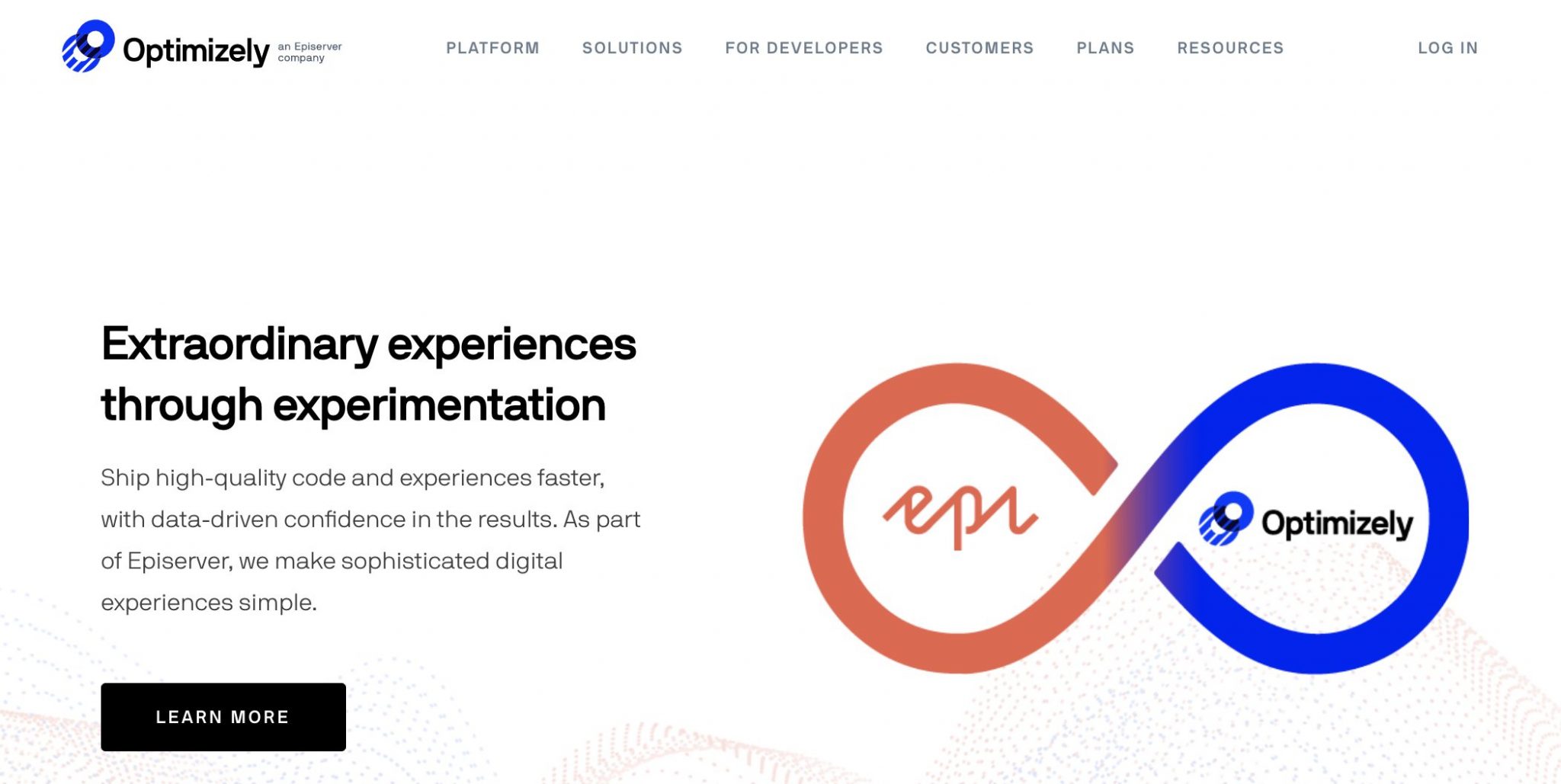 Split testing (also known as A/B testing) is a crucial step when creating landing pages. In short, it's when you show two versions of your landing page to different segments of your target audience at the same time and then compare which version gets more conversions.
Luckily, there are tools that have been specifically designed for this important step - one of which is Optimizely. It is used by more than 20 Fortune 100 companies and other leading global disruptors that include big names like Microsoft, IBM and Atlassian.
---


Google Analytics is a great tool if you want to evaluate how your site is performing. In fact, it has a dedicated section just for finding out more about your landing page stats. Here you will find out which pages visitors land on the most, how much time they spent there on average, bounce rates and how many new visitors you attract. These numbers will give you a good baseline that you can then use to determine if the changes have, in fact, proven to be effective. The best part is that you can use its standard version free of charge.
---


To ensure that people who are searching for the keywords connected to your product or service can find you, it's key that you devote some attention to search engine optimization (SEO). You can, for example, use a tool like Ahrefs that can help you to find the most suitable keywords for your landing page. With its Keywords Explorer feature, you can identify thousands of keywords, analyze how difficult it is to rank for them and work out their traffic potential.
It offers four pricing plans: Lite ($99), Standard ($179), Advanced ($399) and Agency ($999). All these prices are per month, but if you choose to pay annually you can get two months free.
---
Practical Tips and Best Practices
Effective landing pages share a number of elements like captivating headlines, social proof and clear call-to-action prompts. So, if your current budget does not allow you to invest in one of these tools, there are a few things that you can do to optimize your landing page.
Let's start with the simplest tip: keep your landing page design simple. A landing page concentrates on a sole goal. By including too many different elements, your visitors will probably be confused. Instead, opt for just enough copy to communicate your message.
Not only should your copy be "scarce", but it should also employ scarcity strategies if you have an offer for a limited time. By encouraging your visitors to take advantage of the deal before it expires, you grab the interest of the visitors who are ready to convert immediately. That being said, it should only be used when your offer is really limited, otherwise it loses its effectiveness (and your brand possibly its credibility).
It's also a good idea to include a video if you can. Nowadays most smartphones can record high-quality videos. So, it doesn't necessarily have to be an added expense. What makes videos so useful is that you can use it to simplify complex ideas, reinforce your branding or simply engage your visitors.
---
Wrapping Things Up
Landing pages are fairly easy to create, if you know which elements to include and invest in one of these tools. Do it right and it can be a great asset. It can provide an improved user experience which can make it easier for you to create a deeper connection with your existing and new customers. Not only does it help to ensure that your target audience finds your content engaging, but it can also reduce the cost of acquiring new customers. All in all, considering the list of advantages, the limited upfront cost that some of these tools require is completely justified. It is more a case of you need to spend some money to make more money and pay less.