Advertising Disclosure
Advertising disclosure:
Our partners compensate us. This may influence which products or services we review (also where and how those products appear on the site), this in no way affects our recommendations or the advice we offer. Our reviews are based on years of experience and countless hours of research. Our partners cannot pay us to guarantee favorable reviews of their products or services.
Search engine optimization (SEO) has become fundamental to digital marketing. These days, a good website is not enough to attract customers. With consumers heavily relying on the Internet to search for goods and services, businesses require effective SEO strategies to rank highly on search engines. For local businesses, this SEO strategy must consider the location of these searches. This is known as local SEO, a specific branch of SEO that enables your website to be more visible in searches within a set geographic area. Local SEO benefits businesses with a physical location or those that serve a particular region.
Creating and implementing an effective local SEO strategy can take a lot of time and effort. For this reason, many businesses choose to hire the services of a digital marketing agency that offers local SEO services.
---
Top Local SEO Services to Check Out
Top
local seo services
2024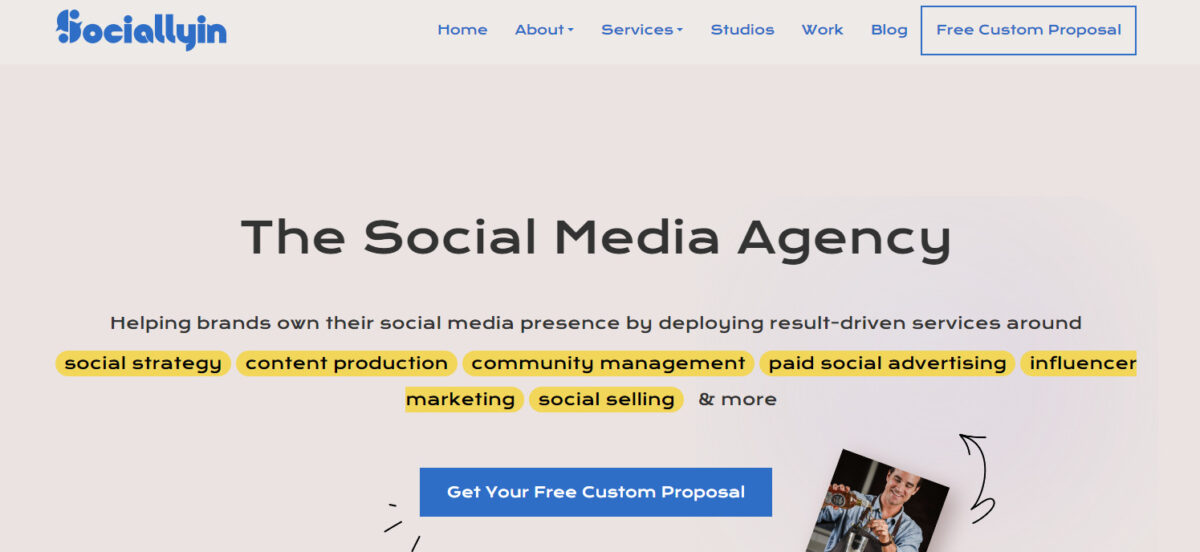 Location: Atlanta, Georgia
Key SEO Services Offered:
Tailored SEO Strategy Development: Customized strategies that align with brand-specific goals. 
Dynamic Strategy Adjustment: Using data analysis for continual improvement of tactics. 
Competitor Gap Analysis: In-depth research to outmaneuver competition in content and link-building opportunities. 
Content Clustering: Creating authoritative topic libraries with smart internal linking. 
Smart Keyword Research: Beyond volume, focusing on the intent behind searches for more targeted content. 
Local SEO Optimization: Specialized techniques for enhancing local search presence and 'near me' query performance. 
Backlink Acquisition Management: Strategic acquisition of impactful links using advanced tools and experienced insight.
When it comes to enhancing your business's online visibility, SociallyIn doesn't just play the local SEO game—they change it for you. Ditching the overused "one-size-fits-all" approach, this agency shines by crafting a tailored and affordable SEO strategy aligned with your brand's unique identity and objectives. Their local SEO services begin with an exhaustive audit, identifying opportunities that many overlook. SociallyIn's meticulous process involves a step-by-step SEO roadmap and specific tactical decisions, ensuring every piece of content and every backlink acquired not only counts but also stands out. 
Their localized SEO strategies cater to the nuances of your business's geographical impact. From Google My Business optimization to suburb-specific page rankings, SociallyIn ensures local searchers become your customers.
Case Study:
SociallyIn helped Rich & Fit Personal Training, a Dubai-based fitness service, acquire nearly 1,000 leads through precise local targeting and SEO strategies.
---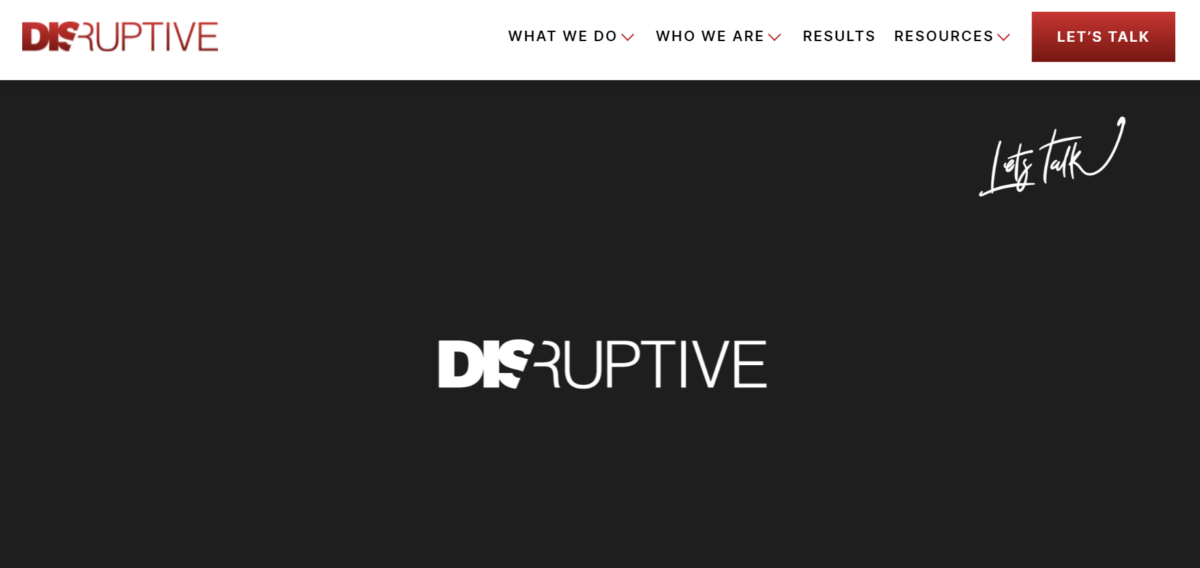 Location: Pleasant Grove, UT
Key SEO Services Offered:
Data-Driven SEO: SEO approach based on data to help businesses conquer Search Engine Results Pages (SERPs)​.
Lead Acquisition: Targeting the ideal customer during their search process.
Competitor Outranking: Researching keywords competitors rank for to formulate strategies.
Increase Website Traffic: Tailoring SEO strategies to increase traffic, clicks, and sales. 
Disruptive Advertising emerges as a top-tier choice for affordable local SEO services, especially for eCommerce businesses. Their methodology hinges on the belief that your business should seek affordable services to establish its online presence, especially if it aims to seize local searches. Therefore, Disruptive's local SEO capabilities go beyond the conventional, blending expertise with impeccable technical acumen to aid you on your journey to local search dominance in Utah. 
Case Study:
A business loan company partnered with Disruptive to improve their online visibility through SEO. The partnership resulted in a 3x increase in organic leads and up to 3,861 new keyword rankings for the company within nineteen months. 
---
Location: Paramus, NJ
Key SEO Services Offered:
Organic Search Traffic Measurement: Utilizes Google Analytics to measure visits and conversions from organic searches. 
SEO Consultation: Offers both organic SEO and paid search (PPC) consultation. 
Ownership of SEO Work: Ensures clients retain ownership of all SEO-related content and website elements. 
Full SEO Approach: Provides a comprehensive suite of services, including technical audits, content writing, and link building.
If boosting your online presence through affordable means in the local market is what you're after, SmartSites should top your list. This award-winning agency has etched its name in the digital marketing landscape. Their local SEO services help optimize your website for local search engine results pages. They advocate for a well-rounded approach encompassing localized content creation, optimizing local landing pages, and gathering genuine online reviews to bolster your online reputation. Their strategy also entails redesigning websites to ensure they are SEO-friendly, user-friendly, fast, and responsive, aligning with the evolving SEO guidelines. Analytics setup is another facet they stress, continually monitoring and refining your local SEO strategy.
Case Study:
AGA Thermal Spray partners with SmartSites to complete their digital transformation. Through SEO strategies and web design, SmartSites managed to increase the total site traffic by 110% and their organic search by 118%. 
---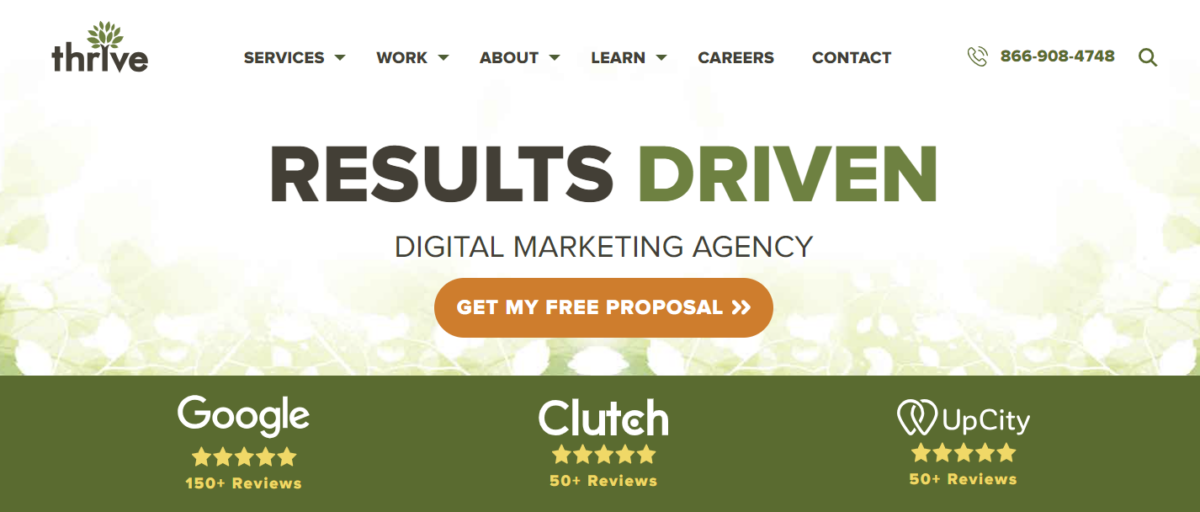 Location: Dallas, Austin, Arlington, Houston, San Antonio, TX | San Diego, Los Angeles, CA | New York, NY | Philadelphia, PA | New Orleans, LA | Baltimore, MD | Kansas City, MO | Denver, CO| Chicago, IL | Portland, OR | Miami, FL | Cleveland, OH | Boston, MA 
Key SEO Services Offered:
Keyword Research: Tailors strategies to enhance ranking for specific search terms relevant to your niche. 
Link Building: Focuses on acquiring high-quality and relevant backlinks to improve search result rankings. 
Technical SEO: Optimizes the website's backend, like page speed, to ensure search engines can easily crawl and index the site. 
Local SEO: Improves local SEO rankings and manages Google Business Profile optimizations. 
Franchise SEO: Offers services for multiple-location businesses to enhance their local marketing efforts. 
eCommerce SEO: Aims to improve Amazon and Shopify shopping experiences and includes mobile and voice search optimizations. 
Content Writing: Produces SEO-friendly content for websites to attract and engage visitors. 
Conversion Rate Optimization (CRO): Integrates SEO with pay-per-click marketing to maximize conversion opportunities​​.
Thrive Internet Marketing Agency offers a comprehensive and affordable suite of local SEO services. They are renowned for tailoring SEO strategies to elevate your local online visibility and traffic, ultimately priming your website for conversions. Their expertise in the industry is evident through a myriad of successful collaborations and partnerships. Furthermore, Thrive has offices throughout the United States, positioning them as leaders in the local SEO market. 
Case Study:
Their work with the Farah Law Firm led to a 533.33% increase in site visitors, a 663.72% boost in search traffic, a 779.55% rise in referral traffic, and a 360% uptick in online leads. This project involved designing a responsive WordPress site and implementing local SEO and paid search strategies, significantly enhancing online conversions. 
---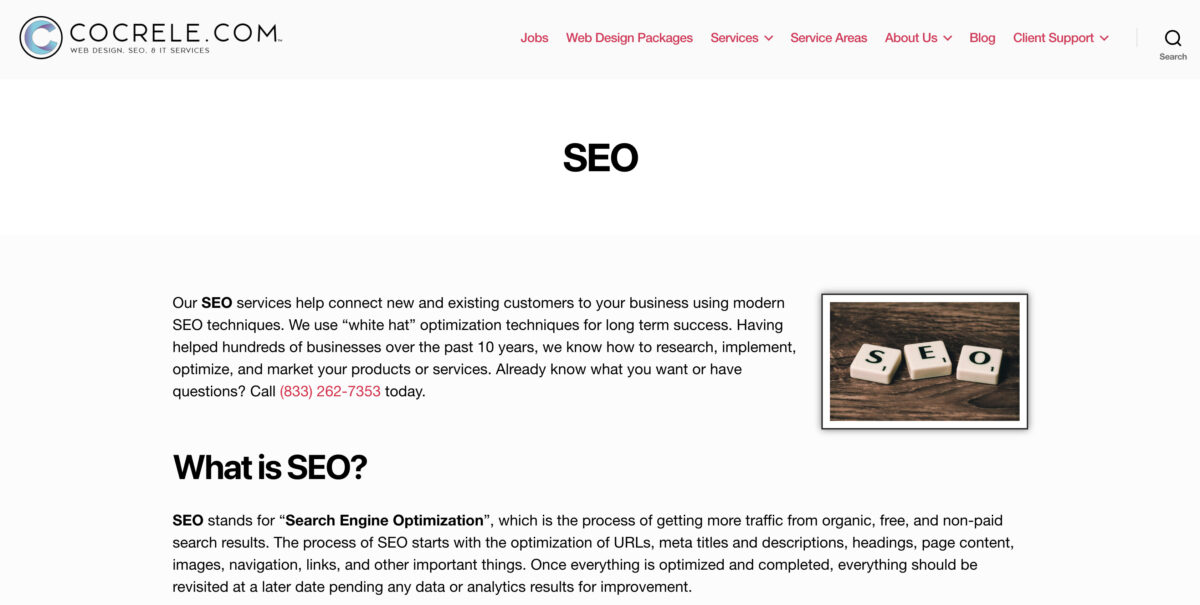 Location: Washington, Illinois
Key SEO Services Offered:
Analyzing Keywords and Phrases: Researching and identifying the most effective keywords for targeting. 
On and Off-Page Improvements: Identifying areas for improvement on the website and associated platforms like social media. 
Creating XML Sitemaps: Assisting search engines in indexing the website effectively. 
Optimizing Local Citations: Ensuring business listings are consistent and accurate across the web. 
Blogs and Landing Pages: Creating content to attract and convert traffic​.
Cocrele is a cost-effective digital marketing agency with a focus on local SEO. Their declaration of offering services 80% cheaper than competitors, alongside an average savings of $21,820 for businesses, makes them a compelling choice for budget-conscious enterprises. Their innovative approach shines through their data-driven SEO strategies, where they use hard evidence to measure the success of your local marketing campaigns. This approach ensures not just enhanced online visibility but efficient lead management and customer relationship nurturing, setting a solid foundation for your digital marketing endeavors.
Case Study:
To showcase Cocrele's flexibility, consider the following case study. A couple needed help selling their home, so they hired Cocrele to create a website that would serve as the hub for potential buyers. Through Google Adwords and local SEO optimization, they successfully achieved their goal in just a few days. 
---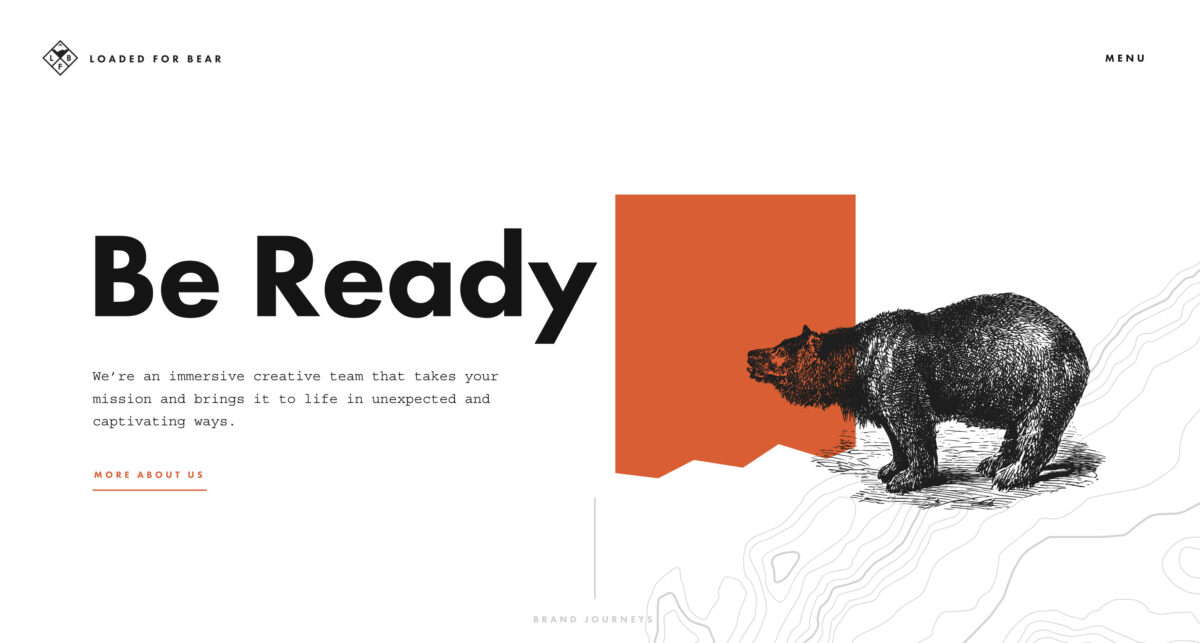 Location: Memphis, Tennessee
Key SEO Services Offered: 
Content Creation: Developing original content to engage audiences and improve SEO. 
SEO Strategy: Implementing strategies to improve search engine rankings and visibility. 
Paid Media: Managing paid advertising campaigns to complement organic search efforts. 
Web Design: Creating well-designed websites optimized for search engines​​.
Loaded For Bear is a digital marketing agency renowned for its affordable, creative, and immersive approach to local SEO. This agency takes pride in hand-picking every member of its team for their unique talents and experience, embodying a collective goal to create something new with every client relationship they build. Their specialty lies in optimizing your website for local searches. Furthermore, their suite extends to a host of additional digital marketing services. By focusing on visually appealing content and SEO best practices, they craft brand journeys that drive the desired action. 
Case Study:
A management practice specializing in hormone replacement therapy struggled with client acquisition and growth. Through a comprehensive digital makeover that included a website redesign, new content creation, local SEO improvement, and social media posting, Webociti drove over 700 recurring clients, with 90% of new leads coming from local searches and over 100 keywords ranking on the first page of Google.
---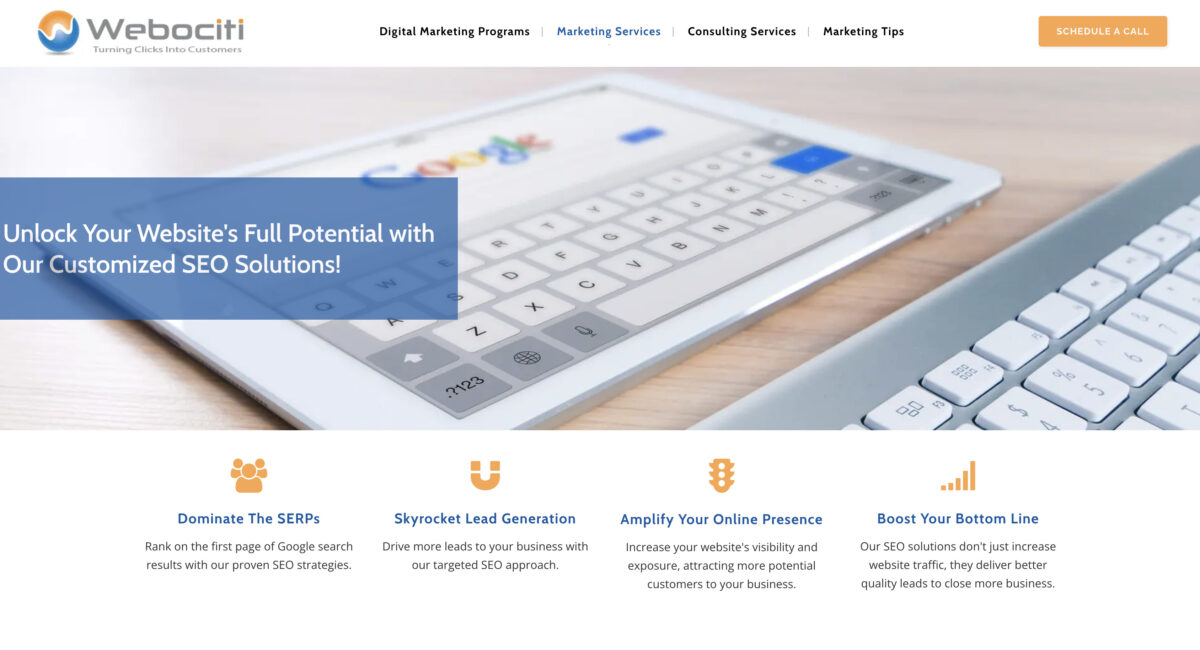 Location: Atlanta, Georgia
Key SEO Services Offered: 
Local SEO Strategy: Custom designing local SEO services to fit business needs and budgets. 
Keyword Research and Competitive Analysis: Conducting thorough research to identify keywords and analyze competitors. 
Pay Per Click (PPC) Campaigns: Implementing PPC for immediate traffic for events or promotions. 
Monthly SEO Reports: Providing regular updates on SEO performance and activities. 
Google Tools Setup: Including Google Webmaster Tools, Google Analytics, and Google Local. 
Content Creation Support: Assisting in creating content that's optimized for search engines.
Site Map Creation and Submission: Developing and submitting HTML and XML sitemaps for better indexing. 
Social Media Optimization: Setting up and optimizing social media profiles for better engagement. 
SEO Training and Consulting: Offering discounts on SEO training and scheduled consulting calls​3​.
Webociti stands as a beacon for businesses seeking affordable local SEO without compromising on quality. Dive into their services, and you'll find a blend of Search Engine Optimization, Web Development, and Email Marketing. This combination ensures your local online visibility soars, organic traffic remains consistent, and website rankings climb. 
Case Study:
The Apex Fence Company used Webociti's SEO services to improve their online leads. The collaboration resulted in a 53% increase in sales figures. 
---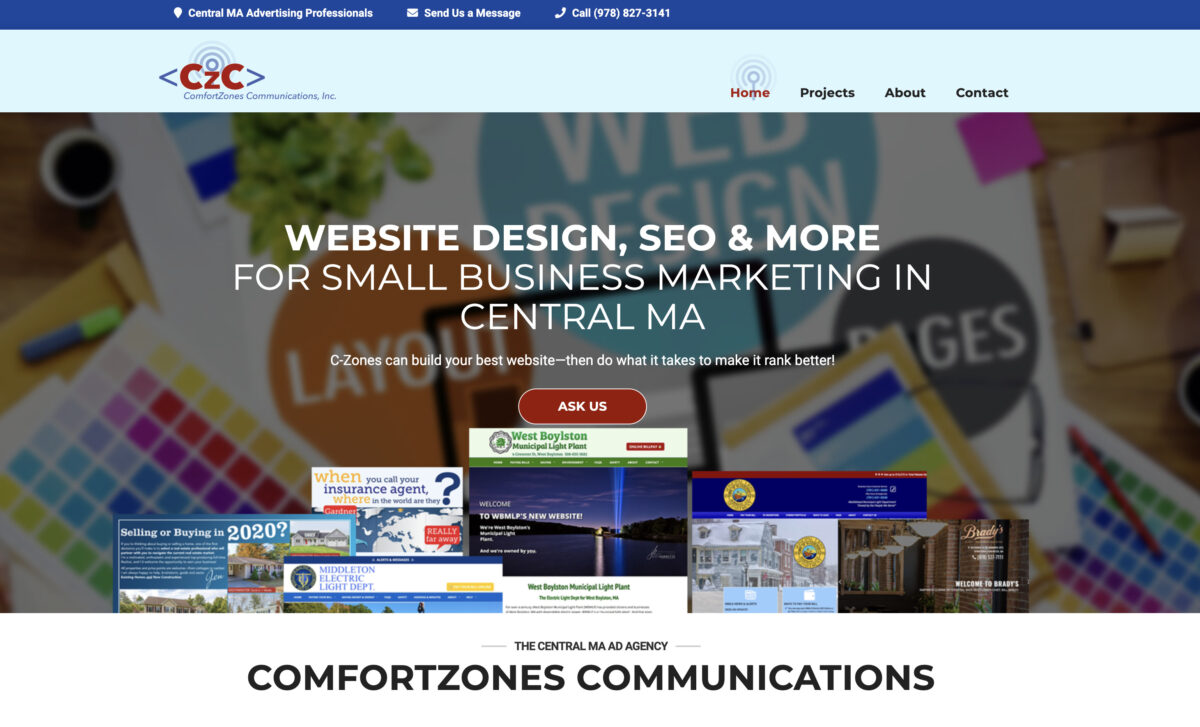 Location: Ashburnham, Massachusetts
Key SEO Services Offered:
Technical SEO: Making websites mobile responsive, which is vital for ensuring high Google rankings. 
Local Search Engine Optimization (SEO): Using proprietary tools and techniques to optimize websites for higher local rankings and traffic. 
ComfortZones Communications offers affordable SEO services. These services are custom-tailored for your business to make a significant local impact. They are adept at boosting brand awareness, driving results, and targeting specific audience segments. Their unwavering commitment to the ever-evolving world of SEO ensures they remain a top choice for businesses watching their budget.
Case Study:
Gardner Outlet Furniture had trouble maintaining their search sibility, particularly for their local area. They hired ComfortZones Communications for organic search optimization. The partnership was a resounding success, and the client started ranking for highly relevant local keywords. 
---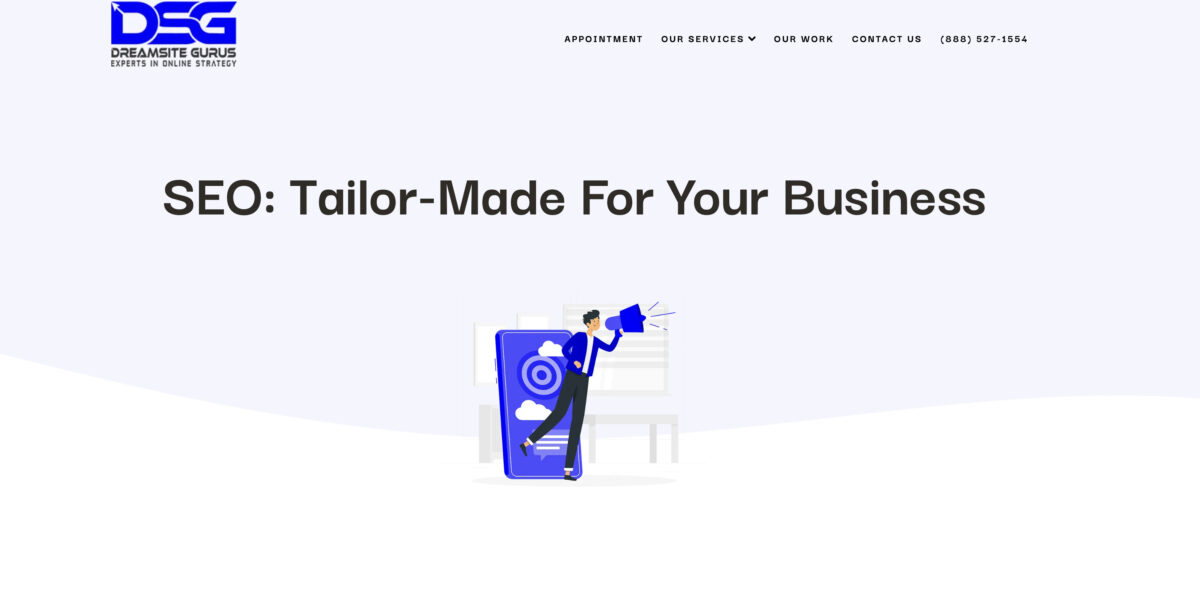 Location: Arvada, Colorado
Key SEO Services Offered:
On-Page SEO: Optimizing crucial elements, including keywords, meta descriptions, internal linking, title tags, content, alt text, and URL structure. 
Off-Page SEO: Obtaining backlinks, boosting domain authority, and social signals. 
Lead Generation: Generate sales and new leads through targeted keywords and robust conversion tools like gated content and convincing CTAs.
DreamSite Gurus stands as a testament to the perfect blend of quality and affordability. Their rich services portfolio, which includes Content Marketing and pay-per-click, is designed to build your brand's visibility, engage your audience, and drive both traffic and conversions. Their dedication to continuous SEO learning ensures you always get unparalleled value at friendly rates.
Case Study:
An eCommerce and Retail business hired DreamSite Gurus to help them increase high-quality traffic and target region-specific audiences searching for hotel and resort accommodations. They utilized a blend of SEO and PPC to increase their website visitor, achieving 14k+ impressions and 2.8k leads with a CTR of 0.55%.
---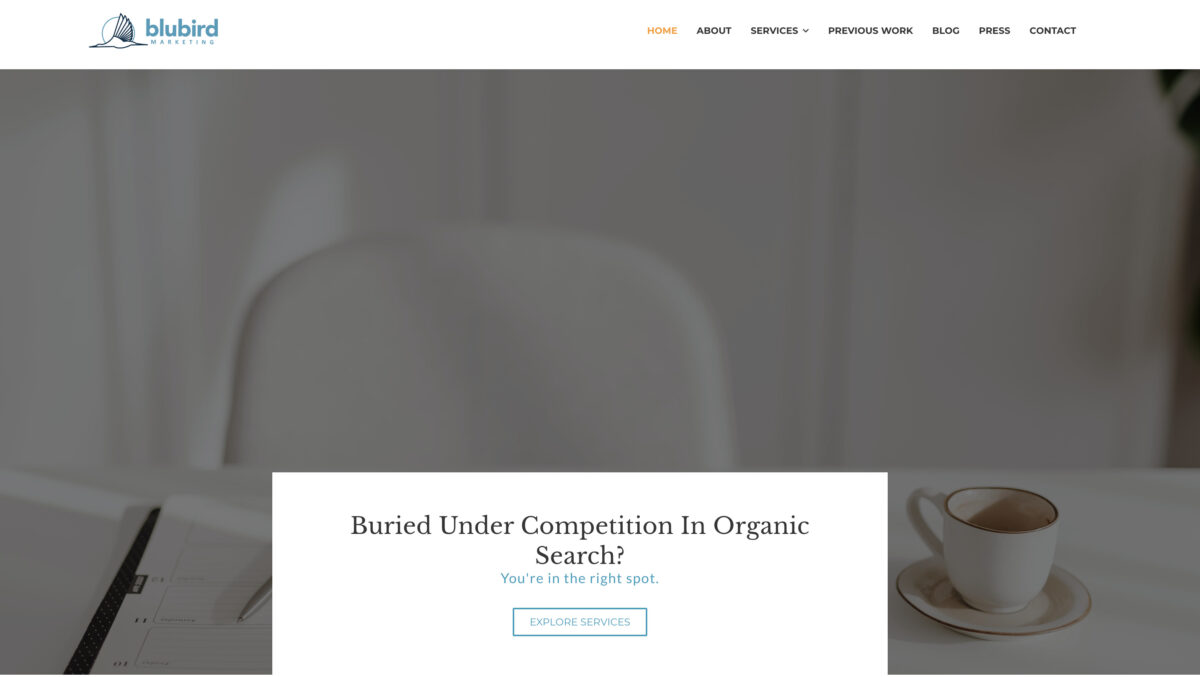 Location: St. Petersburg, Florida
Key SEO Services Offered:
Keyword Research: Tailored keyword research to identify up to 1000 key terms. 
On-Page Technical SEO: On-page optimizations to improve site performance and relevance. 
Link Building: Creating brand and niche links, submitting guest posts, and producing original blogs and press releases. 
AI-Powered Strategies: Utilizing AI technology to adapt to changing algorithms for efficient goal achievement. 
Hands-Off SEO Management: Managing the overall SEO strategy and daily operations, making the process hands-off for the client.
Blubird Marketing introduces you to a world where affordable local SEO services. Their core services, SEO and Digital Strategy, are your tools to shine in the local digital landscape. They're all about enhancing your online visibility, driving organic traffic, and boosting website rankings. With their finger always on the pulse of the latest SEO trends, they ensure you get the best of both worlds: affordability and expertise.
Case Study:
Bullion Trading tasked Blubird Marketing to take over their in-house SEO needs. Through their AI-powered SEO tool, Blubird managed to rank Bullion in the 1st position on Google for five competitive keywords. They also optimized their Google My Business profile to appear on local searches. 
---
---
How Effective Is Local SEO?
Local SEO is not just about getting your business on the map; it's about driving tangible results and maximizing your return on investment (ROI). Let's dive into the numbers to understand its impact.
According to a recent study, 46% of all Google searches seek local information. This means that almost half of the users on the world's most popular search engine are potential local customers. Furthermore, 88% of local mobile searches result in a call or visit to the business within 24 hours. This immediacy in conversion is unparalleled in other forms of digital marketing.
Another compelling statistic is that 78% of location-based mobile searches result in an offline purchase. This highlights the direct correlation between local SEO efforts and in-store sales. Businesses that optimize for local search not only increase their online visibility but also drive foot traffic to their physical locations.
Moreover, the cost-effectiveness of SEO is evident when comparing it to traditional advertising methods. While billboards, radio ads, and print media come with recurring costs, SEO requires an initial investment in optimization, followed by regular updates and maintenance. A study found that SEO, including local SEO, yields exceptionally high ROI regarding audience reach compared to traditional advertising. 
These numbers don't lie. Effective local SEO strategies can significantly transform a business's ROI by driving more targeted traffic, both online and offline, and doing so in a cost-effective manner.
---
What Services Do Local SEO Agencies Provide?
As you navigate the competitive landscape of local online markets, understanding the depth of services a local SEO agency offers becomes paramount. Here's a more detailed look at what these services entail: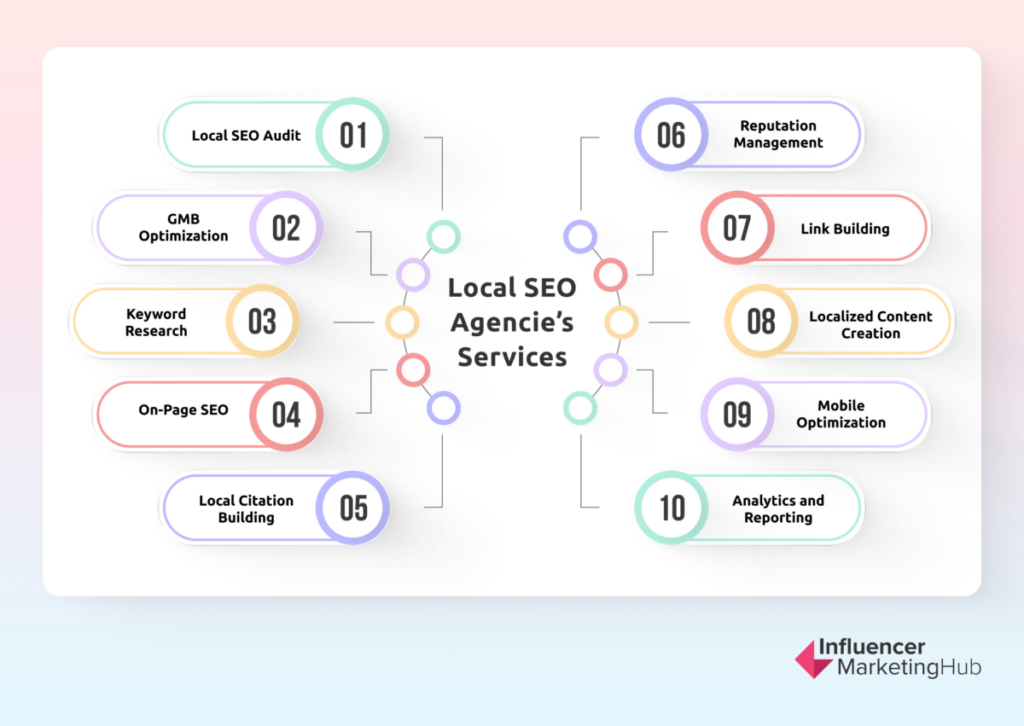 Local SEO Audit

: The agency you choose doesn't just skim the surface. They dive deep into your website's structure, local listings, and even into how your business appears across various online directories. This meticulous evaluation uncovers hidden opportunities and pitfalls, setting the stage for a strategic SEO game plan. 

Google My Business (GMB) Optimization

: Beyond mere completion of your profile, the agency ensures your GMB listing is rich with keywords and business attributes and enhanced with the right categories and engaging images. This not only amplifies your visibility but also strategically positions your business in local search ecosystems. 

Keyword Research

: The research here is granular, not just identifying keywords but understanding the local vernacular and search behaviors unique to your area. Agencies leverage advanced tools to pinpoint terms that capture the genuine intent of local searchers. 

On-Page SEO

: The on-page work goes beyond the basics; metadata, headers, and content are not just infused with local keywords but optimized to meet the linguistic and cultural nuances of your target audience, ensuring relevance and connectivity with the community. 

Local Citation Building

: Creating citations is an exercise in precision and consistency, as agencies ensure that your business's name, address, and phone number (NAP) are uniform across all platforms. These citations reinforce your business's locality and bolster legitimacy in the eyes of search engines. 

Reputation Management

: Agencies proactively manage your online reviews, engaging with customer feedback and addressing issues that could impact your business's reputation. They understand the weight of reviews in local rankings and customer decision-making, thus handling them with the utmost strategic care. 

Link Building

: Securing inbound links is not a numbers game; it's about quality and relevance. The focus is on fostering relationships with local influencers, businesses, and platforms, creating a network of authoritative backlinks that signal to search engines the rooted presence and relevance of your business in the local community. 

Localized Content Creation

: The content created isn't just localized; it's personalized. Agencies craft stories and information that resonate deeply with the local audience, capitalizing on local events and news, which in turn engenders a sense of community connection and engagement. 

Mobile Optimization

: Recognizing that most local searches happen on the go, agencies prioritize a seamless mobile experience. They ensure your website's design is responsive, its loading times quick, and the user journey intuitively aligned with the habits of a mobile user. 

Analytics and Reporting: Finally, agencies provide you with transparency and insights through comprehensive reports. They track the metrics that matter—from rankings and visibility in local packs to foot traffic and calls generated from organic searches. 
Each service is interwoven with strategic intent, collectively aimed at not just listing your business on a map but embedding it in the local digital fabric, where community and commerce intersect.
---
Is Doing a Local SEO Worth It?
Local SEO is a valuable investment for businesses aiming to enhance their local market visibility.
Here's a succinct breakdown of its benefits:
Increased Visibility
Local SEO significantly boosts your business's visibility in local search results, which is essential as individuals often turn to search engines to discover nearby products and services. When your business ranks high in local search results, you're more likely to attract visitors to your website and your physical location.
Targeted Traffic
The traffic driven by local search is highly targeted, often comprising individuals ready to make a purchase. With quality local SEO services, you attract these high-intent customers, who are actively seeking the products or services you offer, thereby increasing the likelihood of conversions. One example is a local flower shop optimized for key local search terms saw a significant increase in website traffic, with a high percentage of visitors searching for "same-day flower delivery" and subsequently making a purchase.
Competitive Edge
Many local competitors may not have fully embraced local SEO, and by doing so, your business stands out more prominently in online search results. This competitive edge can significantly impact your market share, especially in densely competitive local markets.
Cost-Effectiveness
Compared to traditional advertising channels, local SEO is a more cost-effective and sustainable method to promote your business. It provides a long-term strategy to continuously attract local customers, without the recurring costs associated with many other advertising methods.
Improved Online Reviews and Reputation
Online reviews significantly influence consumers' buying decisions. Managing and optimizing online reviews, a key aspect of local SEO, helps in building a positive online reputation, which in turn can significantly enhance trust and credibility among potential customers.
Mobile Search Optimization
With the proliferation of smartphones, local mobile search is on the rise. Local SEO ensures your business is optimized for mobile search, catering to on-the-go consumers and ensuring a user-friendly experience on mobile devices.
For example, a local diner optimized their website for mobile, making it easy for on-the-go customers to view the menu, hours of operation, and even place an order directly from their smartphones. As a result, the diner saw an increase in online orders and positive reviews mentioning the ease of use on mobile.
Insight into Customer Behavior
Local SEO tools provide valuable insights into customer behavior and market trends, enabling data-driven decision-making. By understanding how local customers interact with your online presence, you can make informed decisions to better cater to their needs and preferences.
The diverse benefits of Local SEO make it a highly rewarding investment for local businesses aiming to boost their online and in-store visibility, enhance customer engagement, and gain a competitive advantage in their local market.
---
Do You Need a Website for Local SEO?
Having a website is fundamental to your Local Search Engine Optimization SEO strategy, especially if your goal is to capture attention in the local search results on platforms like Google.
A website serves as the digital facade of your business, offering a glimpse into the products or services you provide.
It's where potential customers get to know who you are, what you offer, and how they can engage with your business.
Moreover, it establishes a sense of professionalism and credibility, which is crucial in building trust with your audience.
Your website also acts as a repository for customer reviews and testimonials, which are indispensable for local SEO.
Positive reviews and testimonials not only bolster your local search rankings but also provide essential social proof to potential customers.
Drawing from first-hand experience, I once collaborated with a local store that lacked an online presence. Their visibility in local search was virtually non-existent, which was a significant drawback in a community that heavily relied on online searches to discover local businesses.
Upon developing and optimizing a website for them, and integrating local SEO strategies including local keywords, Google My Business integration, and local backlink building, the change was night and day. They soon began appearing on the first page of local search results for key terms related to their business, which translated to increased foot traffic and a noticeable uptick in sales. This transformation underscored the indispensable role a website plays in a robust local SEO strategy.
In essence, a website is more than just a digital business card; it's a pivotal element in your local SEO arsenal that can significantly amplify your visibility in local search results, paving the way for enhanced customer engagement and increased sales.
---
How Much Do Local SEO Services Cost?
The cost of local SEO services can vary widely depending on the agency, the scope of services, and the geographic location. Here's a general breakdown:
1. Monthly Retainers
Local SEO agencies often operate on a monthly retainer basis, where prices can range from $400 to over $5,000 per month. The exact cost will depend on the extent of services provided and the expertise of the agency.
2. Project-Based Pricing
Some agencies offer project-based pricing which can range from $1,000 to over $30,000 depending on the project's complexity and duration.
3. Hourly Rates
Hourly rates for local SEO services can range from $50 to $300 per hour, depending on the consultant's or agency's expertise and location.
4. A La Carte Pricing
A la carte pricing is also common in the industry, where you can pay for specific services like link building, content creation, or local citation services. The prices for these services can vary widely.
5. Performance-Based Pricing
Some agencies offer performance-based pricing, where the cost is determined by the results achieved. This can be a more flexible, but potentially more expensive, pricing model.
I advise you to contact several local SEO agencies to get quotes and understand the scope of services they provide to get a better idea of the cost you might incur. It's also crucial to ensure that the agency's approach aligns with your business goals and budget.
---
Final Thoughts
Implementing effective local SEO strategies is crucial for businesses looking to increase their visibility and attract customers in specific geographic areas. By optimizing your website and online presence, your business can rank higher in local search results and connect with your target audience effectively. Hiring reputable digital marketing agencies that specialize in local SEO services can be a smart investment, as they have the expertise and experience to develop tailored strategies that drive results. Remember to regularly monitor and assess the performance of your local SEO efforts to ensure continued success and stay ahead of the competition.
Frequently Asked Questions
How is local SEO different from other SEO strategies?
Local SEO is a more specific strategy compared to general SEO. While general SEO aims to rank at the top of SERPs for target keywords, local SEO takes into consideration the location of the search. For example, a pizza restaurant in New York that targets the keyword "pepperoni pizza" will not appear in search results for someone looking up the same keyword in Chicago. By incorporating local SEO into your overall SEO strategy, your website will be visible to people who are likely to become customers, such as those who are nearby and actively searching for the products and services you offer. Factors such as proximity, distance, and relevance play a crucial role in local SEO rankings, distinguishing it from general SEO which does not consider these aspects as extensively.
What results should I expect from investing in local SEO services?
The results you can expect from investing in local SEO services depend on the agreed scope of work between you and the marketing agency. A good agency will monitor and report the relevant key performance indicators, such as CTR and ranking on SERPs, via rank tracking tools. A survey by Statista among SEO professionals indicated that website traffic and lead generation are the top two expected outcomes of SEO worldwide. Ideally, you should see an increase in these metrics, coupled with increases in conversions and sales. For businesses with physical stores, you can also include foot traffic as a relevant metric since local SEO should increase awareness of your business to people in your location. Approximately 78% of local searches result in offline conversions.
These measurements can help you determine if the results delivered by the SEO agency are cost-effective, which in turn will help you decide if you should continue to use their services or switch to another firm.
Should I invest more in local SEO or paid advertising?
There is no definitive answer to the debate between prioritizing local SEO or paid ads. Previous research has shown that organic traffic tends to have higher conversion rates than paid ads, highlighting the importance of local SEO for conversion. Paid ads, on the other hand, have the advantage of reaching a larger audience in a shorter amount of time compared to SEO. Considering the pros and cons of both approaches, combining local SEO and paid ads can yield more effective results. The choice of priority will ultimately depend on factors such as budget, business goals, and the SEO agency selected.
How often should businesses update their local SEO strategies?
Local SEO strategies should be reviewed and updated at least quarterly. However, businesses should monitor their local search rankings and reviews regularly, making adjustments as needed based on performance and feedback.
How do local SEO strategies adapt to changing search engine algorithms?
Local SEO strategies should be flexible and adaptive. As search engines update their algorithms, businesses need to stay informed, regularly audit their online presence, and adjust their strategies accordingly to ensure continued local search visibility and relevance.