Advertising Disclosure
Advertising disclosure:
Our partners compensate us. This may influence which products or services we review (also where and how those products appear on the site), this in no way affects our recommendations or the advice we offer. Our reviews are based on years of experience and countless hours of research. Our partners cannot pay us to guarantee favorable reviews of their products or services.
Ever pondered the significance of technical SEO for your online presence? If you're a website proprietor, it's a facet you can't afford to overlook.
Remarkable content on your site is vital, but without an effective technical SEO foundation, your efforts might not get the recognition they deserve. This foundation ensures your site is navigable for search engine algorithms, aiding them in efficiently crawling, indexing, and comprehending the content of each page.
Elements like URL structures, robots.txt files, redirect protocols, canonical tags, .htaccess files, and page load speeds aren't just technical jargon—they're essential cogs in the SEO machinery. If these terms seem overwhelming, fear not! A specialized SEO audit agency is well-versed in these intricacies, saving you the effort of navigating them yourself.
We have diligently assessed and cataloged premier technical SEO firms based on the following: 
Stellar customer feedback.

Recognitions, prestigious clientele, and a proven track record of exceptional technical SEO outcomes.

Being industry frontrunners—regularly disseminating valuable content and emerging trends.

Esteem and acknowledgment by fellow SEO experts.
Based on this rigorous assessment, we present a list of 10 SEO audit agencies worthy of your trust, highlighting their strengths.
---
Top SEO Audit Agency Services
Top
seo audit agencies
2024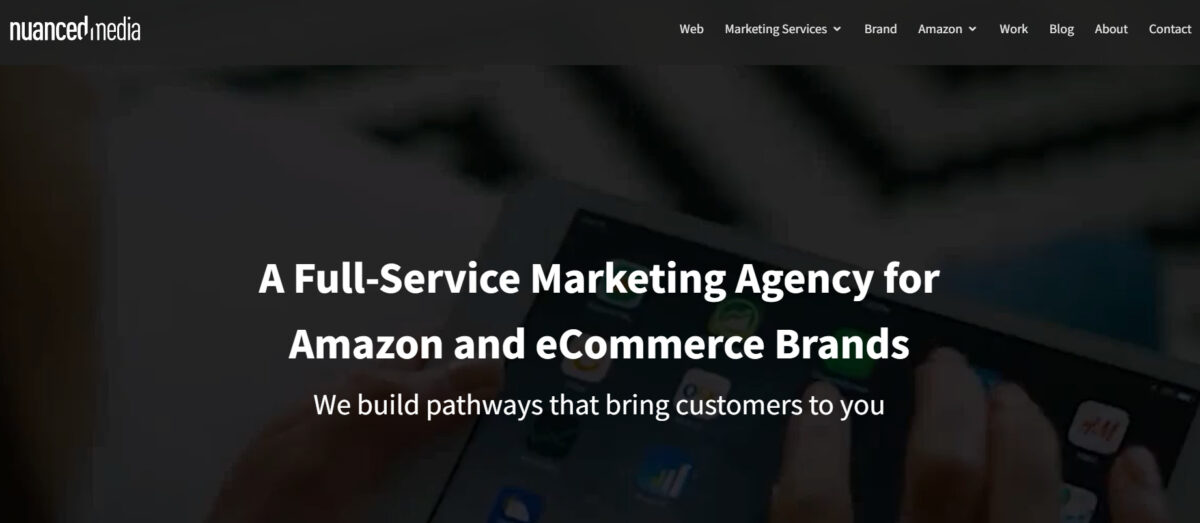 Nuanced Media is a top player among SEO audit agencies, with a particular sense of optimizing Amazon stores. This agency embodies a synthesis of innovation, expertise, and precision. Their services are characterized by comprehensive strategies that ensure stores and websites are visible, exceedingly performant, and profitable.
The core offerings of Nuanced Media are anchored in the meticulous execution of keyword research, enhanced content creation, and review management. SEO audits are comprehensive, unveiling invaluable insights and clear paths for enhancement. These audits dissect the store, listings, and overarching strategies to unveil optimization opportunities and latent bottlenecks.
Review and rating management, a critical yet often overlooked aspect of search engine optimization, is handled with the utmost finesse. Positive reviews are amplified to build brand loyalty and trust, thereby augmenting the overall rankings on Google. While in the realm of content, the agency is unmatched. Their enhanced content creation service distinguishes brands in a crowded marketplace, highlighting key product features and weaving compelling narratives to engage the target audience.
---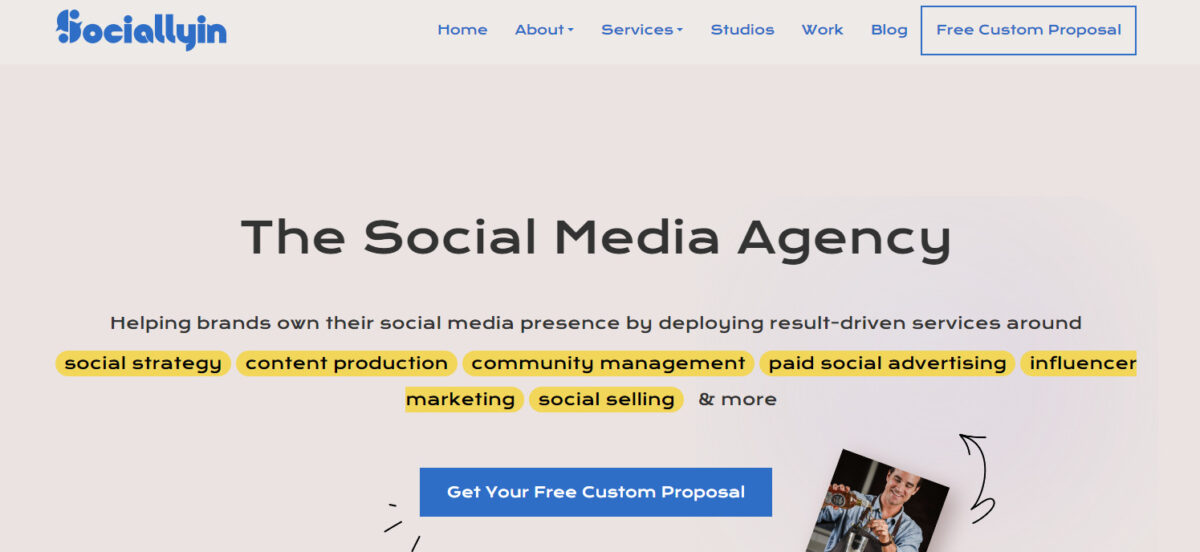 Attributed to its bespoke, evidence-backed strategies and an unwavering commitment to pushing the boundaries of conventional SEO practices, SociallyIn is one of the chief SEO audit agencies. Under the adept management of industry stalwart, SEO by SociallyIn demonstrates an intricate blend of innovative approach and meticulous execution, ensuring each campaign is not just effective but transformative.
At the core of the agency's offerings is a robust suite of services, including technical, content, and on-page optimization. Technical optimization commences with an exhaustive audit, a critical step that lays the groundwork for increased organic traffic and revenue. Content optimization transcends the conventional keyword-centric approach; the focus is squarely on reader engagement, a philosophy underlined by the creation of compelling, audience-resonant content. On-page optimization has been finessed to an art form at SociallyIn, with the agency boasting a track record of ranking pages quickly, without reliance on links.
An unparalleled competitor analysis, steered by data science and AI, enables the agency to distill niche-specific SEO formulas that are effective and optimally aligned with the dynamic SEO landscape. Custom analytics and transparent reporting ensure clients are not just bystanders but informed participants in the SEO journey.
---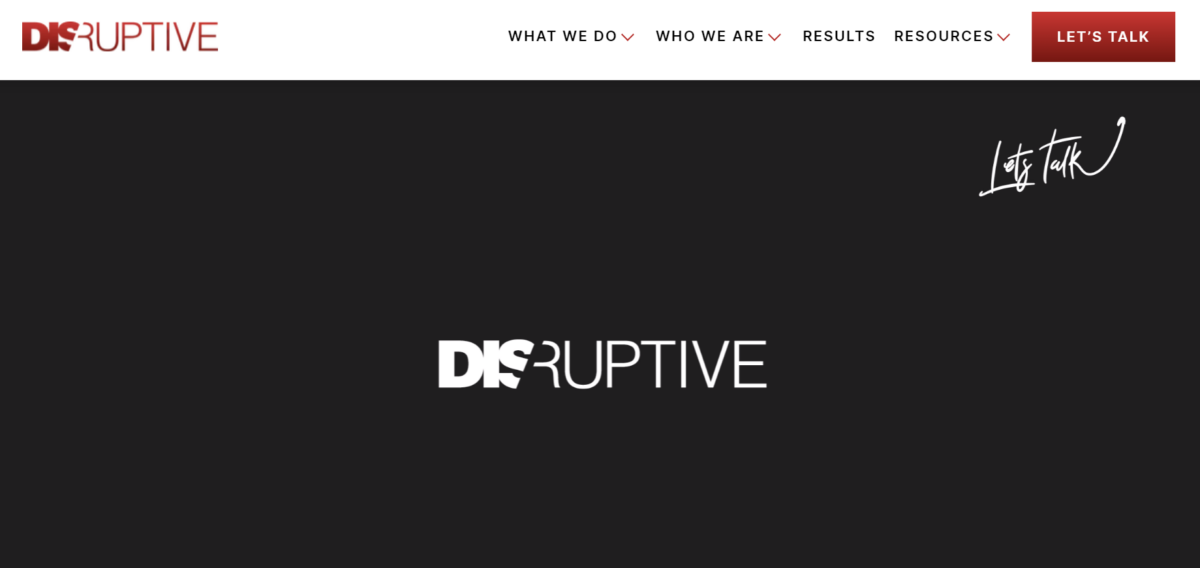 Disruptive Advertising has established itself as an authority in the SEO audit space, offering a combination of precision, innovation, and custom-tailored strategies that accentuate the digital prominence of brands. The agency is rooted in data-driven methodologies, ensuring that their clients not just ascend but firmly hold the pinnacle positions in Search Engine Result Pages (SERPs).
SEO at Disruptive Advertising is a meticulous blend of various core competencies. Technical optimization commences with a thorough audit to unveil key areas of enhancement, establishing a foundation for organic traffic influx and revenue acceleration. On-page optimizations are paramount, ensuring web pages are not just visible but magnetize and retain visitor attention. On the other hand, off-page SEO, an often undervalued component, is holistically integrated into the overall strategy.
The agency underscores the potency of SEO with compelling statistics: 94% of clicks go to organic results, emphasizing the critical role of quality SEO. They are ardent in ensuring clients' web content transcends the average, marking a significant presence in organic SERPs. The pivotal role of positioning is highlighted, with the top spot on Google amassing over 43.32% click-through rate, underscoring the agency's commitment to elevating clients to these coveted positions.
---
SmartSites is renowned for its comprehensive approach to search engine optimization, underpinned by a blend of innovative techniques and proven strategies meticulously designed to enhance online visibility and augment web traffic. Their technical audit service stands out, facilitated by a team of in-house experts employing a combination of leading software and proprietary SEO tools to conduct an exhaustive analysis of client websites.
Each SEO audit is intricately tailored, ensuring no opportunity for enhancement is overlooked. SmartSites excels in unearthing and addressing SEO issues with precision, backed by a full-service team of marketing experts, technical SEO analysts, and website developers. The combination of tools like Ahrefs, Majestic, and Screaming Frog, with their proprietary innovations, ensures a holistic and detailed analysis encompassing meta tags, SEO-friendly URLs, content reviews, and more.
One of the distinctive facets of SmartSites' approach lies in its results-driven methodology. Case studies, including those demonstrating triple-digit percentage increases in site traffic and organic search traffic, underscore the effectiveness of their strategies.
---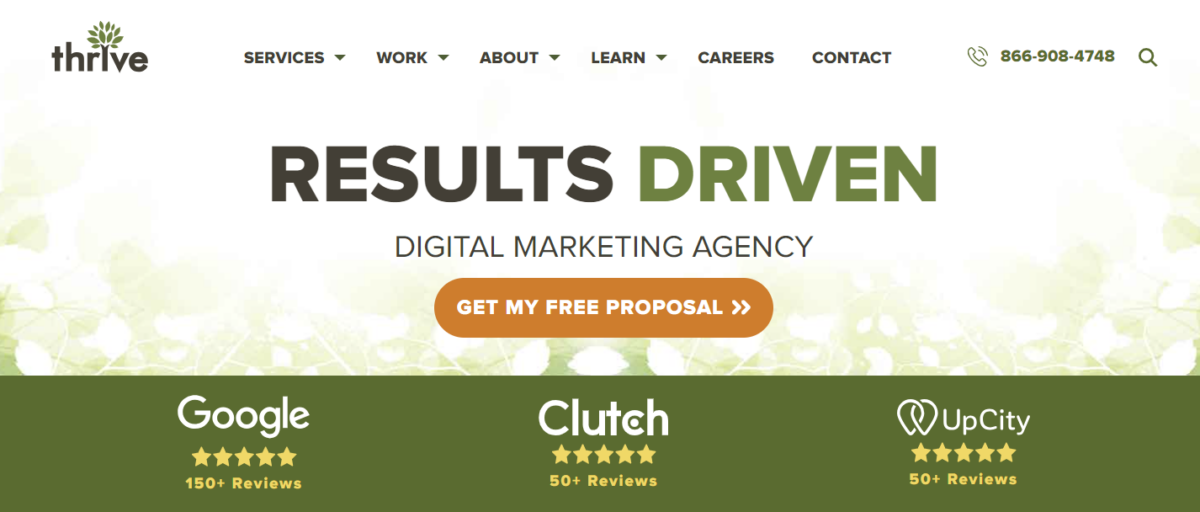 Thrive is particularly renowned for its adeptness in enhancing the digital footprint of online stores through its comprehensive Shopify SEO services. However, their SEO audit expertise goes beyond eCommerce and delves into every website type imaginable. Their unique proposition lies in offering round-the-clock customer support, backed by an array of services, including web design, paid advertising, and review response publishing – each tailored to elevate the customer experience and optimize a client's website.
Over the years, Thrive has sculpted a niche driven by a combination of seasoned expertise and innovative solutions. Their team, comprising industry veterans, adopts a collaborative approach, ensuring each SEO challenge is met with a collective, innovative solution. Clients are assigned dedicated SEO professionals embodying Thrive's commitment to personalized service. These experts simplify the complex world of SEO so each client is equipped with bespoke strategies aligned with their specific business needs and objectives.
Their Agile SEO approach encompasses a comprehensive process from discovery to adjustment, ensuring each strategy yields measurable results. The initial stages involve an in-depth understanding of the client's business, followed by extensive analysis, strategic planning, execution, measurement, reporting, and continuous adjustment to optimize outcomes.
---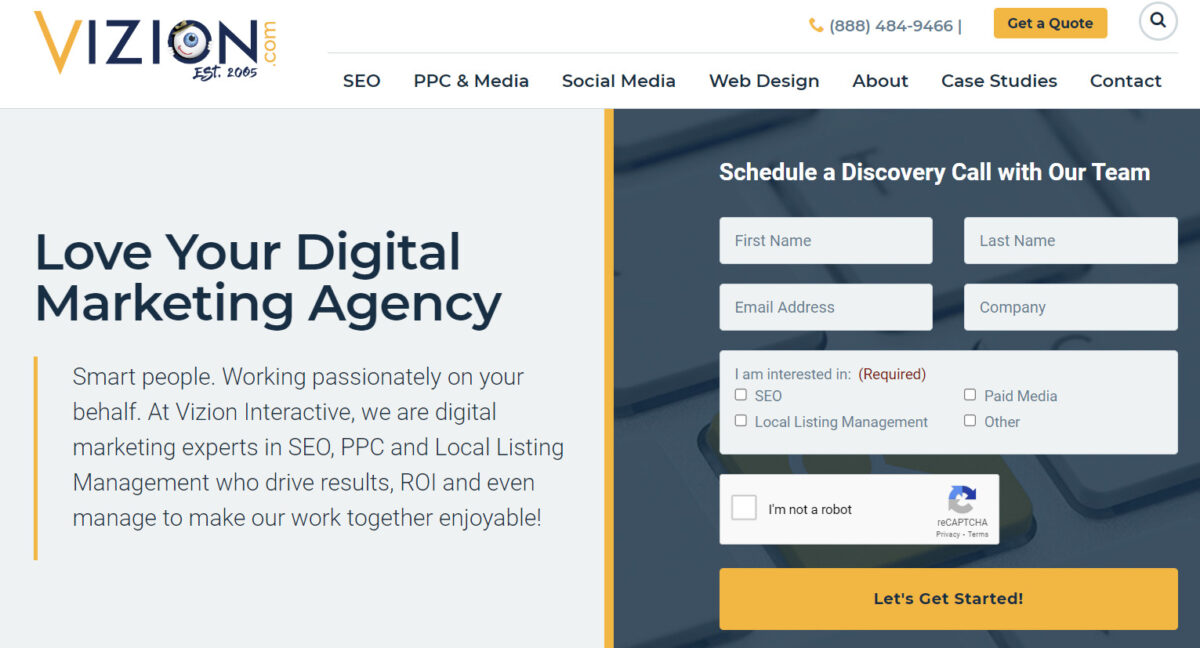 Vizion Interactive stands as a pillar in the SEO audit landscape, recognized for delivering personalized, in-depth services designed to propel websites to the pinnacle of search engine rankings. Unlike a one-size-fits-all approach, Vizion emphasizes tailored solutions, ensuring each audit addresses the unique needs and objectives of the client. Their team of seasoned SEO professionals engages clients in a collaborative partnership, anchoring their strategies in a comprehensive understanding of each business's distinct objectives and challenges.
Distinguished for its holistic approach, Vizion's audit service is an amalgamation of technical scrutiny, content evaluation, and competitive analysis. Their technical SEO pinpoints and resolves potential coding issues, ensuring seamless content indexing by search engines. Furthermore, their content checks amplify the client's website's relevance, quality, and authority. Additionally, Vizion's deep competitive analysis illuminates the strategies of industry counterparts, providing invaluable insights that inform a strategic "hit list" to elevate the client's website in search engine results.
The agency's audit process begins with an "onboard" phase to glean intricate insights into the client's business. Each subsequent step is meticulously tailored to the client's specifications. Vizion's commitment to annual review processes ensures strategies evolve in tandem with the dynamic digital landscape, encapsulating an iterative approach that underpins sustained SEO success.
---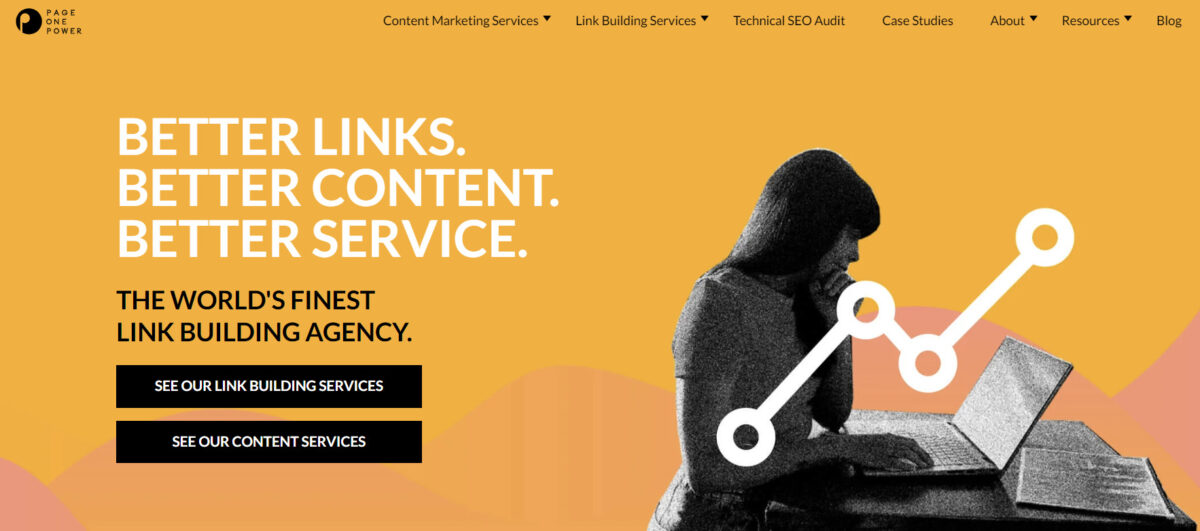 Page One Power emerges as an authority in SEO auditing, exemplifying a meticulous approach to optimizing websites for superior performance in organic search. The agency meticulously addresses the complex intricacies of SEO by offering a comprehensive suite of services, including keyword research and off and on-page optimization. Each service is tailored, reflecting Page One Power's commitment to customization that aligns with individual client needs and market dynamics.
The technical SEO audit service stands as a cornerstone, leveraging world-class tools to examine a spectrum of elements, including accessibility, site architecture, content, and link review. Moreover, the process unveils insights into aspects like dangling links, error pages, and URL issues, ensuring each website adheres to Google's stringent guidelines. Keyword research is integral to Page One Power's methodology. Recognizing the pivotal role of targeted keywords in competitive positioning, the agency delves into an exhaustive process of identifying keyword opportunities.
Page One Power's SEO auditing process is a systematic journey involving consultation, assessment, and implementation. The six-step process is comprehensive and iterative, ensuring each client's unique needs are addressed with precision. The agency's track record, underscored years of experience, amplifies its stature as a reliable partner for businesses seeking to augment their online visibility, traffic, and competitive positioning.
---

OuterBox Design is a well-versed SEO audit provider with an intricate yet meticulously tailored approach that aligns with the multifaceted needs of modern websites. Their well-articulated process is not just a cursory examination but a thorough analysis that integrates both on-site and off-site SEO elements, unveiling granular insights to foster a resilient online presence.
The technical proficiency of OuterBox Design is underscored by a synergy between web development and SEO specialists. The technical SEO audit service takes a deep dive into the underlying programming and technical facets of a website, offering insights into issues that could potentially hamper SEO performance. This comprehensive process addresses crucial aspects, including site architecture, page speed, and crawl errors, providing actionable solutions meticulously tailored to enhance website functionality and SEO efficacy.
In the realm of competitor research, OuterBox Design demonstrates a profound aptitude. The agency's extensive competitor research is akin to strategic intelligence gathering, where competitors' SEO strategies are reverse-engineered to glean insights crucial for outmaneuvering them in search rankings.
---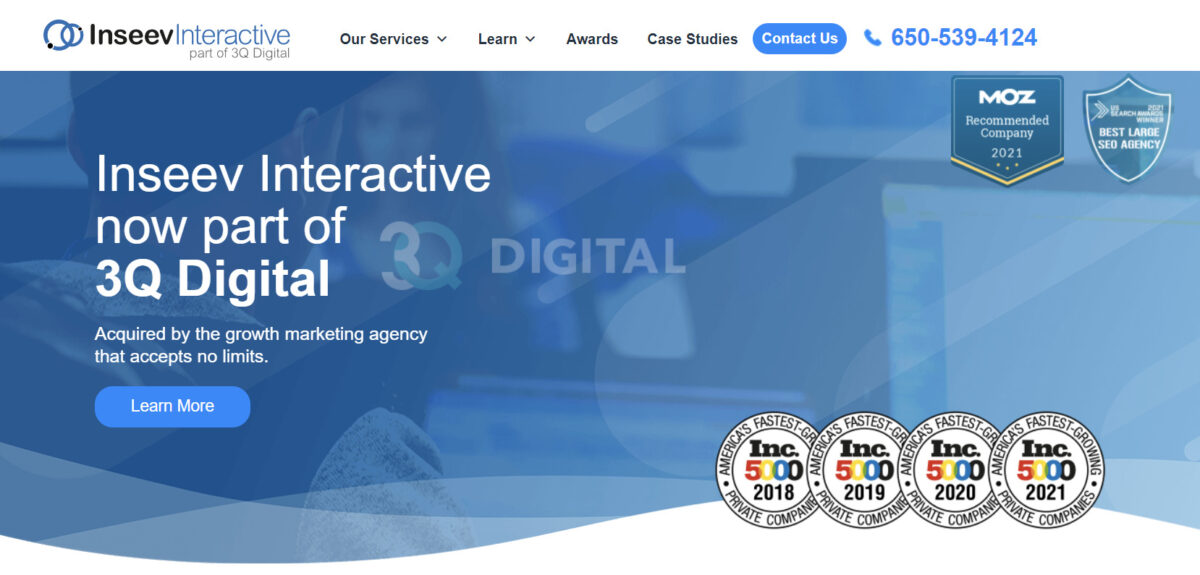 Inseev Interactive is noted for its comprehensive approach to SEO audits, combining in-depth analysis and a robust set of intelligence tools to offer actionable insights to businesses across various industries. The agency refrains from offering lofty promises of instant success. Instead, it champions a long-term view of SEO, fostering sustainable growth and authentic digital prominence.
With its team of seasoned SEO specialists, Inseev Interactive delivers solutions that span technical, on-page, and link aspects of SEO. Each website audit, often exceeding 80 pages, is a compendium of observations, reporting, analysis, and tailored recommendations. Inseev's auditors delve into the complexities of a website's digital footprint, analyzing on-page elements, including URL structure, title tags, and meta description.
The agency's content center audit evaluates a website's content strategy, aligning it with SEO best practices and assessing its contributions to web authority and branding initiatives. Concurrently, competitor analysis is thoroughly conducted to identify ranking keyword overlap and web authority comparisons, offering a clear path to outperform competitors.
---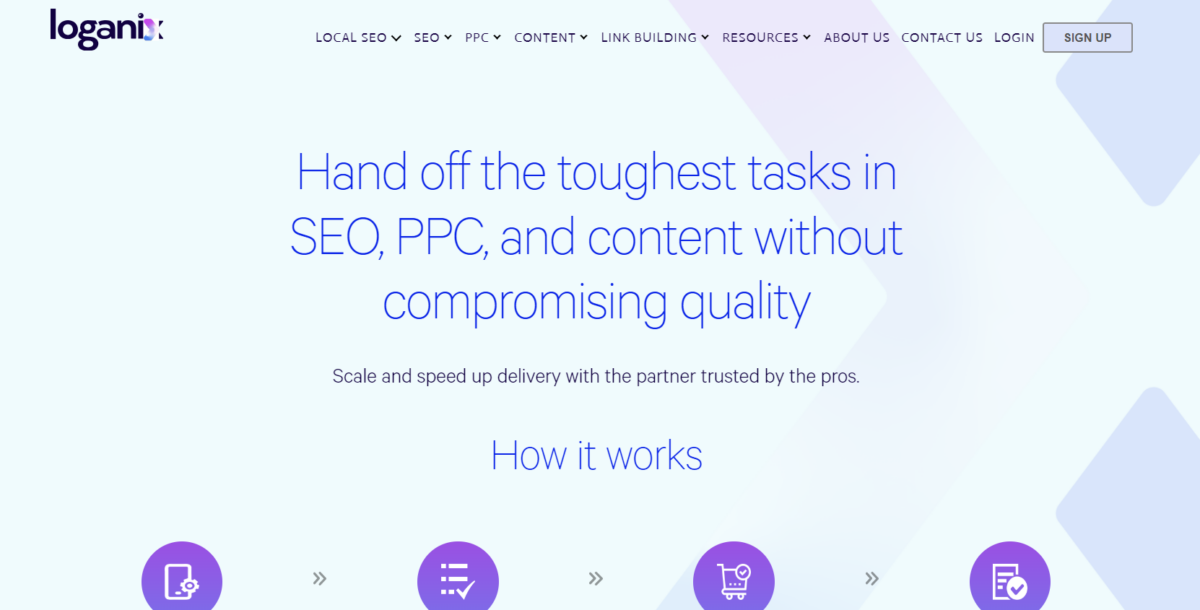 Loganix, a prominent SEO audit agency, offers a comprehensive suite of services that set it apart in the competitive landscape. With a strong focus on local SEO, Loganix excels in citation building and cleanup, helping businesses establish a robust online presence in their local markets.
Loganix provides tailored solutions through SEO packages, SEO audits, and specialized analyses such as links, keyword gap analysis, and backlink gap analysis. Their keyword research and content strategy services empower clients with the insights needed to dominate search engine rankings. Furthermore, Loganix's content services encompass SEO copywriting, blog writing, and a range of link-building strategies, including guest posts, niche edits, authority links, brand links, HARO links, and press releases.
This agency is committed to delivering actionable insights. The agency's experienced SEO specialists offer not just analysis but also solutions, making it easy for clients to improve their online visibility.
---
What to Expect from a Great SEO Audit Agency?
Choosing an SEO audit agency can significantly influence your website's visibility and ranking. A great SEO audit agency digs deep into your website, pinpointing areas for improvement and strategizing on enhancing your online presence. But what distinguishes an exceptional agency? Here's what to expect.
Detailed Analysis
A hallmark of a top-tier SEO audit agency is a comprehensive analysis of your website. It examines on-page elements, content quality, user experience, and backlink profiles. The agency delves into site architecture, identifying potential issues impacting your site's performance and ranking. They employ advanced tools and techniques to evaluate the website's SEO health, ensuring no stone is left unturned.
Customized Strategies
Every business is unique, and so should the SEO strategies. A great agency crafts tailored solutions aligning with your business goals, audience, and industry trends. It's not about one-size-fits-all but a personalized approach to address specific challenges and opportunities inherent to your online presence.
Transparent Reporting
Transparency is crucial. Expect detailed, clear, and concise reports outlining findings, recommendations, and actionable insights. A superior SEO audit agency ensures clients are well-informed, fostering trust and collaboration.
Implementation Support
Beyond identifying issues, an exceptional agency assists in implementing recommendations. They work hand-in-hand with your team, ensuring SEO strategies are executed efficiently, driving tangible results.
Industry Relevance
With the SEO landscape perpetually shifting, staying abreast of trends and algorithm updates is paramount. A great SEO audit agency is well-versed in industry dynamics, applying contemporary practices to enhance your website's SEO.
---
6 Characteristics That Make a Great Technical SEO Audit Agency
Expertise and Experience
Premier technical SEO audit agencies encompass professionals proficient in handling web technology factors crucial for search engines to crawl, render, and index a website, which in turn influences the site's ranking for relevant keywords in search engines.
Cutting-edge Tools
The State of Technical SEO Report 2023 highlighted Google Search Console as the predominant tool among technical SEOs, with 92% utilizing it. Other notable SEO tools include Screaming Frog SEO Spider for crawling and log file analysis, and Semrush for assessing a website's search visibility​2. The usage of advanced tools is instrumental in executing thorough audits to garner accurate and insightful data, which shapes SEO strategies.
Comprehensive Service Offerings
Great agencies offer a broad spectrum of services, addressing all facets of technical SEO. From site speed optimization, site indexing, link issues, social media analysis to mobile-friendliness, these agencies ensure websites are optimized holistically.
Client-Centric Approach
Client satisfaction is pivotal. Top technical SEO audit agencies are committed to delivering exceptional service characterized by personalized strategies, transparent communication, and consistent support. Audits help in identifying minor technical errors that might otherwise go unnoticed but could derail the SEO strategy​​. Moreover, pricing for SEO audits in 2024 ranges between $500 and $30,000, indicating a wide spectrum of service offerings tailored to diverse client needs and budgets.
Adaptability
The dynamic nature of SEO necessitates adaptability. Premier agencies are agile, adapting to emerging trends, algorithm updates, and evolving client needs. They are always ahead of the curve, ensuring SEO strategies are up-to-date and effective. Generally, comprehensive SEO audits are recommended every six months or following a major site alteration​. This adaptability ensures that SEO strategies remain current and effective amidst the dynamic SEO landscape.
Result-Driven
Above all, results speak volumes. A great technical SEO audit agency is defined by its ability to deliver tangible results. Through meticulous audits, strategic planning, and effective implementation, these agencies drive traffic, enhance visibility, and boost ROI. A case study from Inflow illustrated a remarkable 118% increase in organic site revenue following a technical SEO audit, underlining the pivotal role of meticulous audits, strategic planning, and effective implementation in driving traffic, enhancing visibility, and augmenting ROI.
---
Conclusion
The accurate selection of an SEO audit agency is integral to amplifying online visibility and ranking. Every agency reviewed showcases distinct strengths, yet they all epitomize excellence, innovation, and custom-tailored strategies. While different in approaches and specializations, these top agencies are united by a common thread of delivering measurable results, enhancing website performance, and ensuring optimal search engine rankings, solidifying their stance as the top 10 SEO audit agencies.
Frequently Asked Questions
What is a technical SEO agency and what services do they provide?
A technical SEO agency specializes in optimizing a website's technical aspects to enhance its visibility on search engines. Services include site speed optimization, mobile optimization, crawling and indexing improvements, addressing duplicate content, and fixing site errors.
How much does it cost to hire a top-rated technical SEO agency?
The cost varies widely depending on the agency's reputation, expertise, and scope of work. Fees can range from a few hundred to thousands of dollars monthly. It's essential to get quotes from multiple agencies for a comparative cost analysis.
What are some best practices for finding and selecting the best technical SEO agencies?
Research and compare agencies based on expertise, client reviews, case studies, and pricing. Look for specialized experience, proven results, and clear communication. Additionally, ensure they adhere to white-hat SEO practices to maintain your website's integrity.
What are some common technical SEO issues that agencies can help resolve?
Agencies address issues like slow website speed, mobile unresponsiveness, improper indexing, broken links, duplicate content, and poor site structure. They enhance site's usability, performance, and visibility in search engine results.