We recently wrote about What Is a Side Hustle? In simple terms, a side hustle is work that you take on outside of your traditional job to make extra money. It can help you earn additional money to grow your savings, pay bills, or take part in activities you love doing but can't afford with just your traditional job. And some side hustles can be surprisingly lucrative. A survey by The Ascent found that the average side hustler earns an average of $625 per month from their side hustle.
Note that most people don't consider side hustles to be all the income you receive alongside your primary income source. It is only "active income," i.e., the income you earn from the time or effort you put into a job. They don't generally include passive income you generate without putting much effort in. Of course, some side hustles may ultimately result in future passive income. For example, once you've written a book and put it on Amazon, although it took considerable work while writing it, you can sit back and take in payments of future royalties each time somebody buys a copy.
Many, although not all, side hustles involve you getting to show off your creative skills. You can often turn your hobbies and interests into cash. As we saw in The State of the Creator Economy, the creator economy is a subset of the passion economy. Creators can now earn an income from doing something about which they feel passionate. In many cases, they can now make their full-time income from their creativity. But every creator has to start somewhere. The early days of every creative business can be exceptionally challenging as you make your name. It is probably easier to keep your traditional job and earn creative income as a side hustle during this time.
---
Side Hustle Calculator (Estimated Earnings Potential):
---
The Influencer Marketing Hub Creator Earnings Calculator
So just how much can you make as a side hustle? The Influencer Marketing Hub has now created a calculator to help you determine your estimated earnings potential on some of the more popular creator platforms.
Creator estimated earning potential
---
Types of Creators
Although nearly 50 million people worldwide consider themselves creators, only about 2 million believe themselves sufficiently successful to be considered professional creators, making their content full-time. The remainder monetize their content creation part-time as a side hustle alongside a more traditional job.
By far the most common side hustle, according to SignalFire data, involves making and posting visual content on Instagram. There are approximately 30 million Instagram accounts with between 50K and 100K followers, large enough to earn some income but not sizable enough of a following to warrant making their Instagram creativity a full-time activity. Notably, although Instagram creativity makes the most considerable contribution to the amateur creator economy (60%), it only accounts for 25% of professional creators. It is clearly much harder to make a living if you share short videos or still images than it is with long-form videos.
The second most common platform for amateur creators earning a side hustle is YouTube, where there are approximately 31 million channels with between 100 and 10K subscribers. Alright, 100 seems a tiny support base with which to make money, but it is the minimum following allowed for you to share advertising revenue on YouTube. It is easier to make the big-time on YouTube than on Instagram, however, with 1 million YouTube creators having over 10K subscribers (and generally earning sufficient income to work full-time on their passion.)
Twitch has also become a notable way for (predominantly gaming) creators to make money in recent years. Approximately 2.7 million streamers aren't partners or affiliates, limiting their potential income. The remaining 300,000 can earn good money as partners and affiliates.
This leaves us with approximately 2 million other creators on various other platforms earning some income as a side hustle. Professional creators on these platforms number about 200K. These platforms cover a variety of skills and passions, including musicians, podcasters, writers, illustrators, and more.
---
How Creators Can Make Money as a Side Hustle
There are now multiple ways that creators can make money. As we have seen above, the primary methods appear to involve creating and sharing graphics, images, and videos, and live streaming (particularly while playing games.) However, you will find many other ways creators can make money, such as music, podcasting, writing, creating apps, teaching, holding webinars, and even for those so inclined, creating adult content. Many creators make income via social media, video, and streaming sites, such as YouTube, Instagram, Twitch, TikTok, and Snapchat. Others earn their income on specialist platforms, such as Medium, Starsona, Podia, and Teachable. We have covered many of these in more detail in Top 19 Creator Tools & Software to Help Creators Build a Bigger Following in 2021.
---
Making Money as a Side Hustle on Creator Platforms
We have taken a selection of the creator platforms and examined how you can earn money on these, either as a side hustle or, if you are incredibly successful, as a full-time creator.
We have already written an in-depth guide on How to Make Money on OnlyFans. OnlyFans was created with monetization in mind and makes it easy for its members to do so. It is a subscription app where members can charge their followers to view photos, videos, and other content types.
OnlyFans is perhaps best known as a venue for adult performers to make money without having anybody else skimming their earnings, but in reality, you will find creators of all types on the platform. OnlyFans may take 20 percent of your profits as its fee, but the creator/performer gets to keep the remaining 80%.
---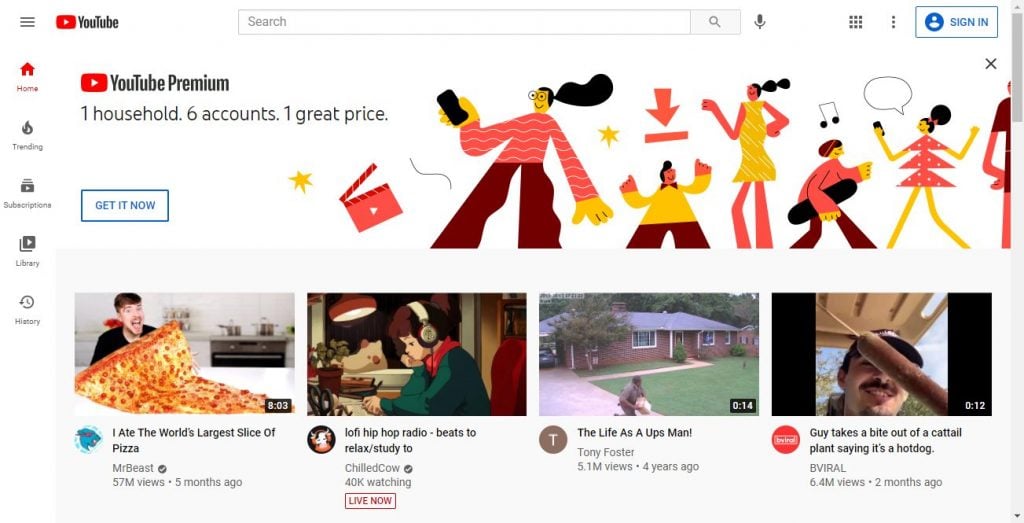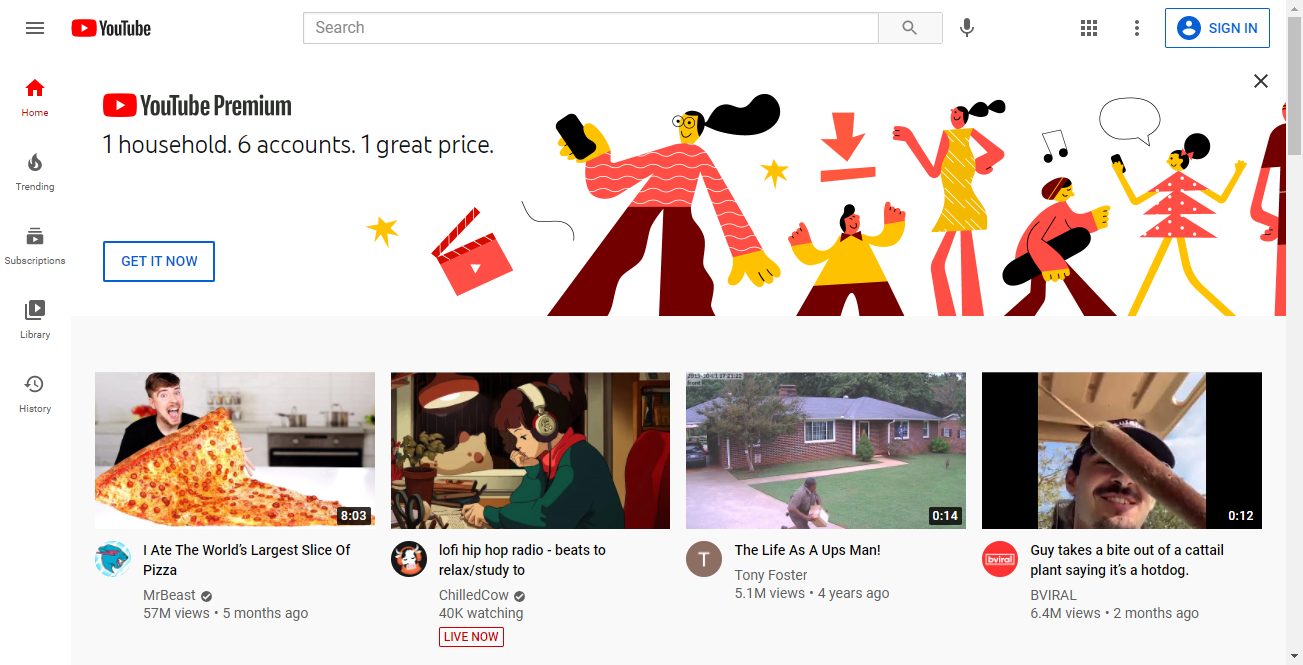 Possibly one of the main reasons for YouTube's popularity with creators is that it has a straightforward earnings system. We have previously created a YouTube Money Calculator to calculate your potential earnings based on your daily video views and average engagement rate.
That calculator focuses on you becoming a YouTube Partner and earning money from YouTube advertising, but there are additional ways creators can make money on YouTube. These include:
Selling your merchandise

Creating sponsored content (i.e., participating in influencer marketing)

Hosting live chats, with some fans paying you through Super Chat

Encouraging fans to join your channel, paying a subscription in return for custom emoji, badges, and access to members-only exclusives
---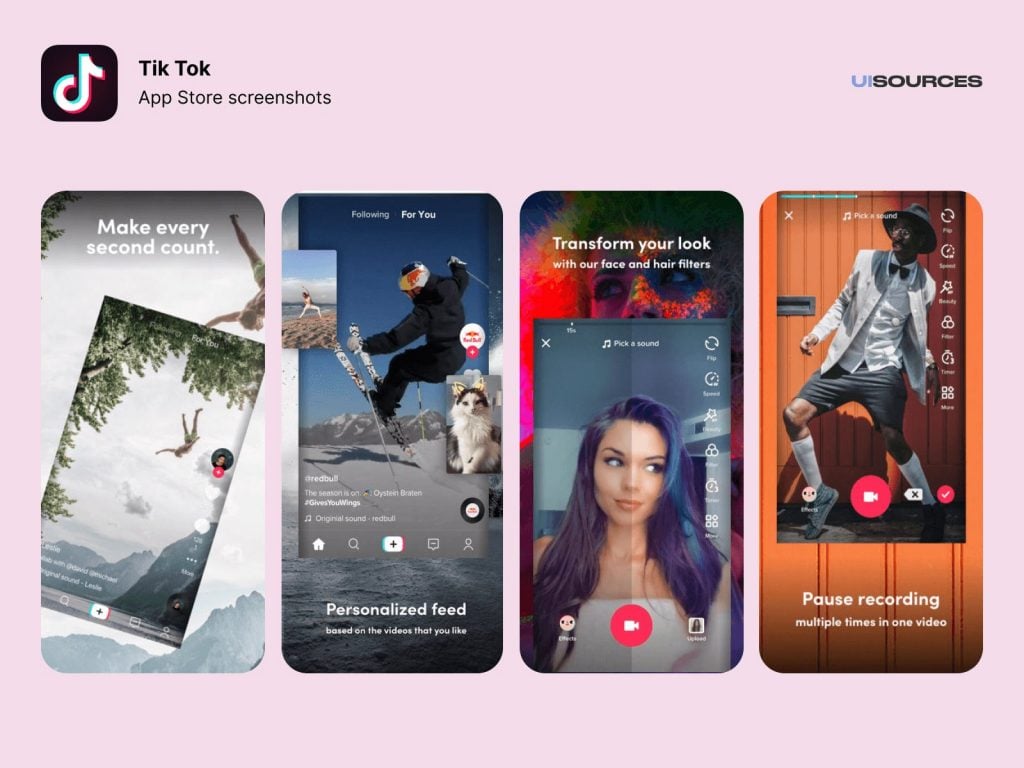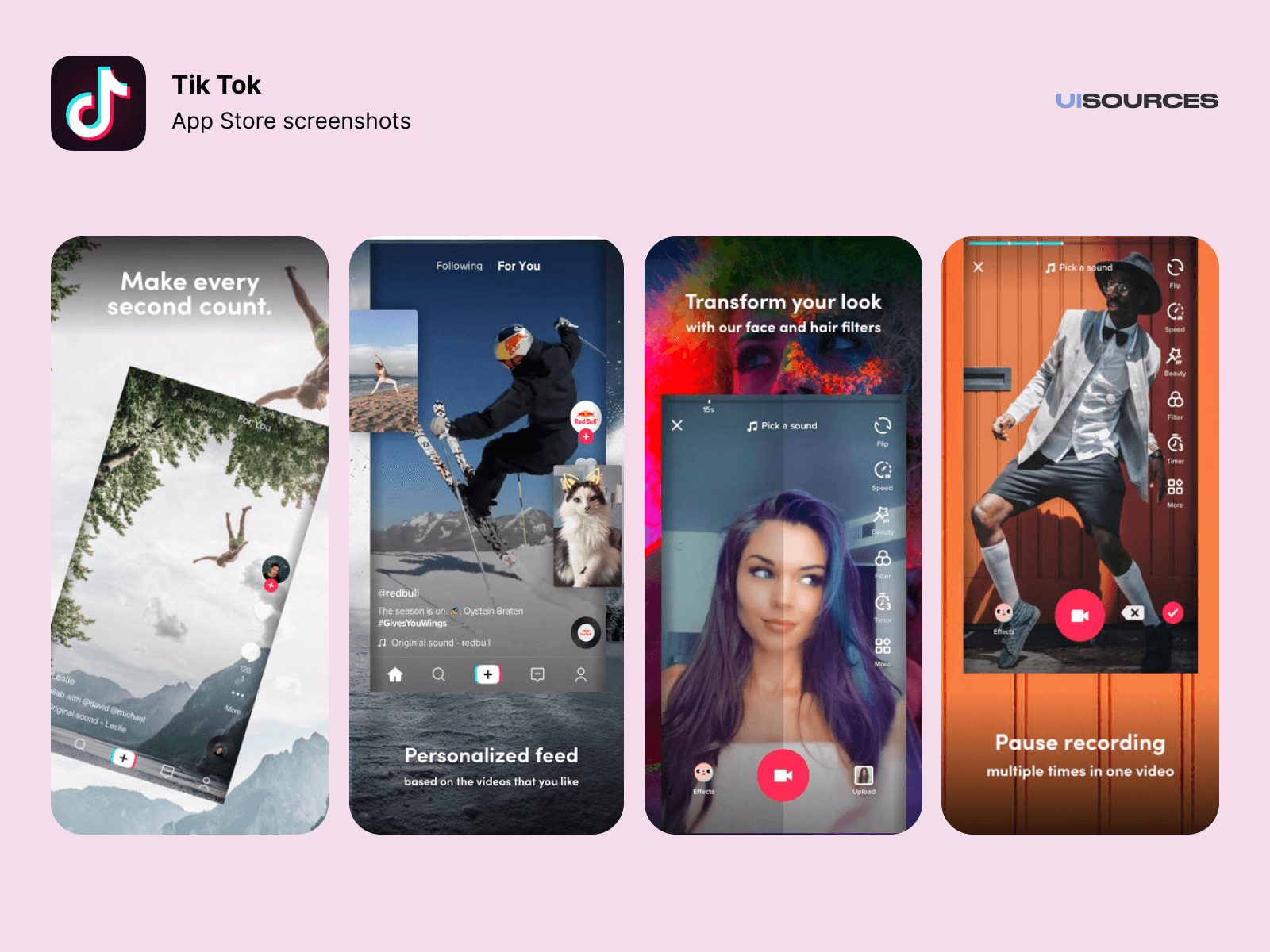 We have likewise developed a TikTok Money Calculator, where you can calculate your earnings as an influencer based on your engagement and number of followers. Unlike YouTube, there is no ad income-splitting on TikTok, so creators need to predominantly earn money by being influencers. As with YouTube (and Instagram), influencers can earn money by making and sharing sponsored content.
Once you have made a name for yourself on TikTok, you should also sell merchandise to your fans, particularly when using TikTok Live. When you are on TikTok Live, you can also earn donations through your followers giving you "coins." You can then turn these "coins" into "diamonds," which you can then convert into cash via PayPal.
---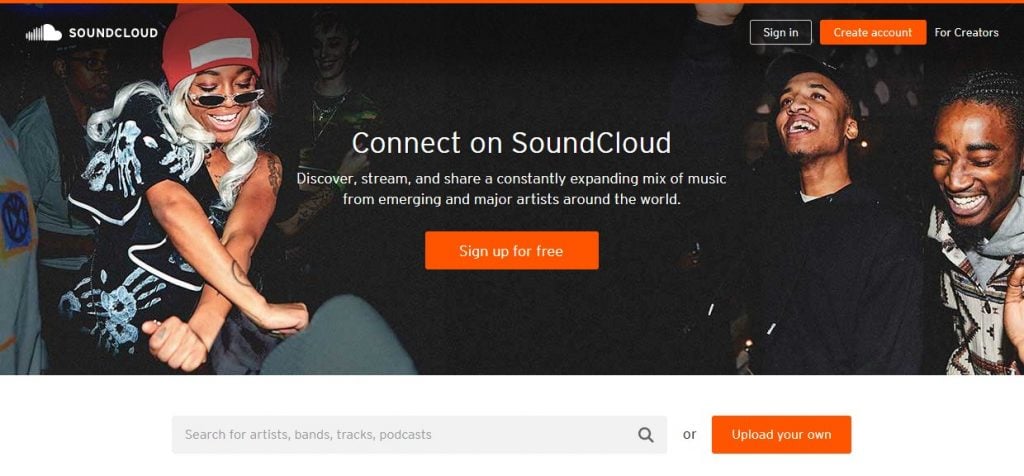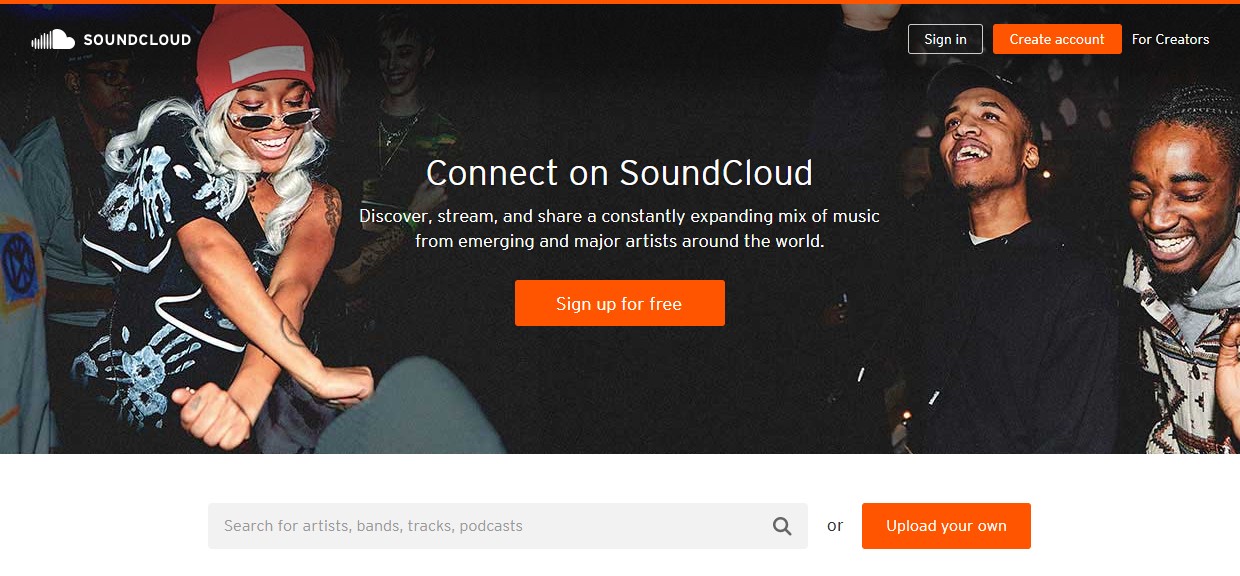 The most popular creators on Soundcloud are eligible to join Soundcloud Premier. With Premier, you can promote your music to new fans on SoundCloud and get paid for your plays – directly from your SoundCloud account. The one catch is that you have to meet specific eligibility criteria, mainly relating to being an independent creator, producing original content, owning 100% of the music rights, and being a SoundCloud Pro member. You must also have had at least 500 eligible streams in the past month in the countries where monetization is possible.
Soundcloud keeps 45% of the revenue generated, leaving 55% to be distributed to creators. The amount you get paid will vary each month, depending on how many streams you have generated. But the more your fans stream your tracks on SoundCloud, the larger your payment share will be.
There are also other ways to make money on Soundcloud. These include:
adding links to your SoundCloud profile that take your fans to your online store where they can purchase the tracks they like

using your other social networks to drive traffic and promote your songs

selling merchandise
---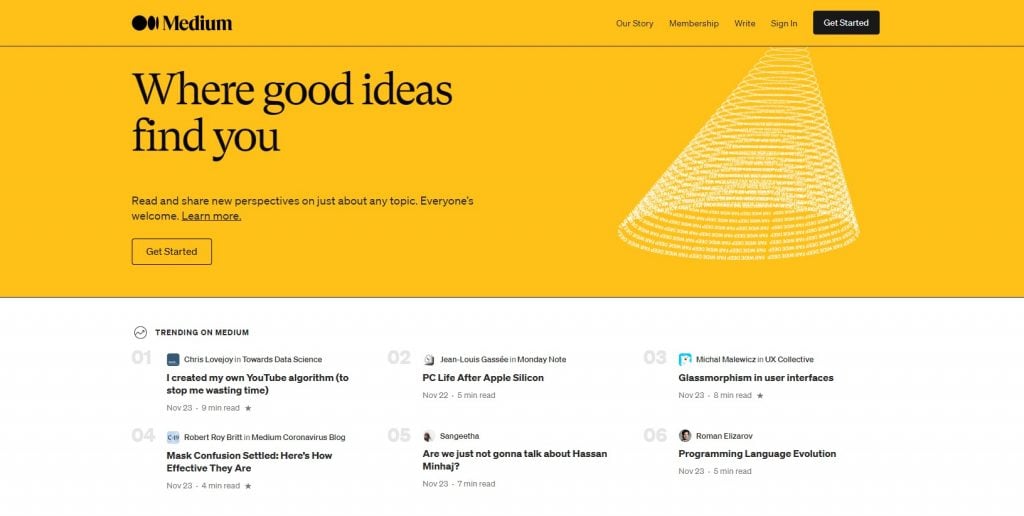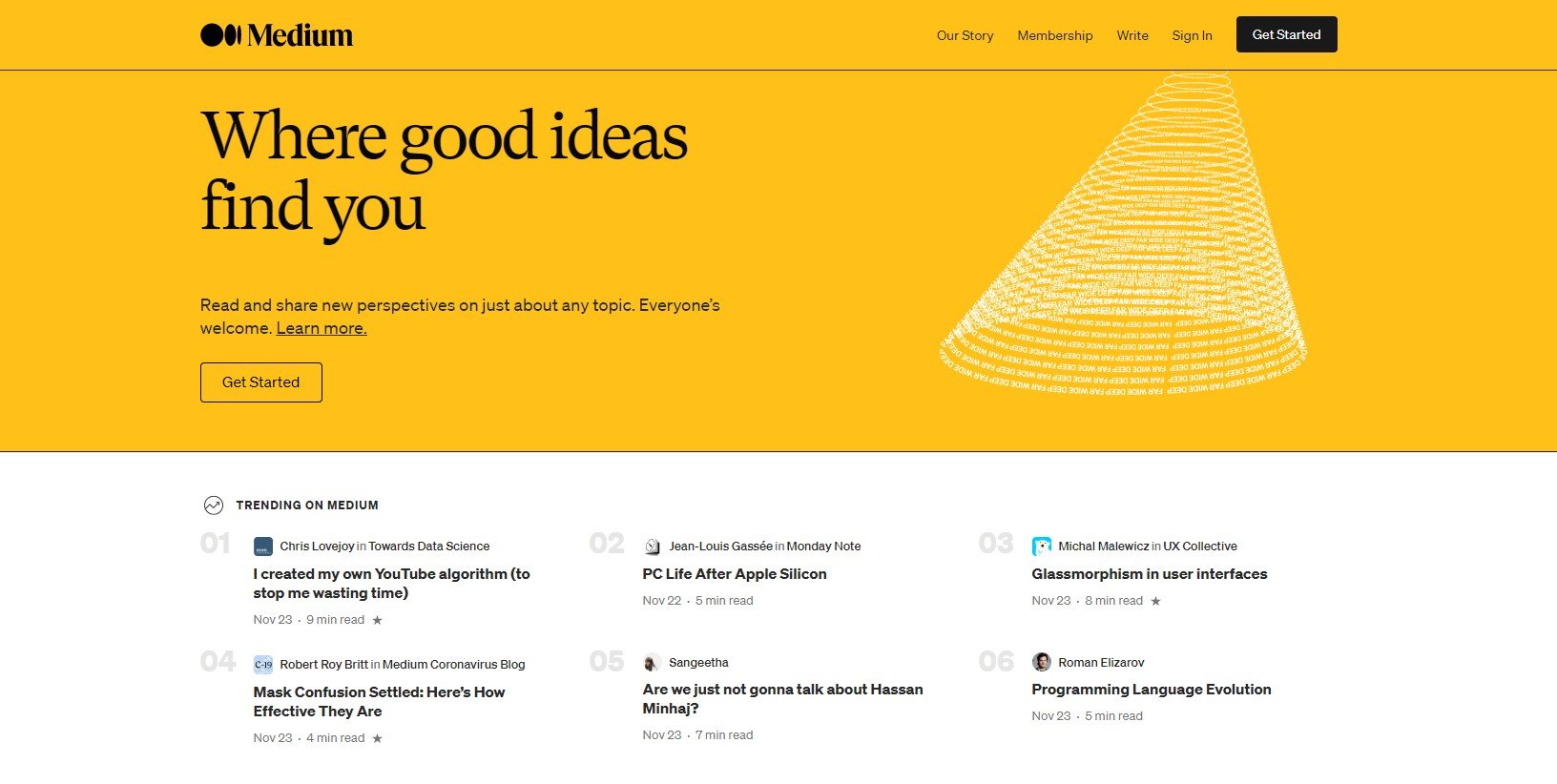 Medium is a popular blogging platform that features blog posts on the full gamut of topics from a wide range of bloggers. The platform makes money from its members paying $5 per month to gain access to read more than five free posts.
If you enroll in the Medium Partner Program, you can start earning money with your Medium content. Writers receive payment based on how long members spend reading their posts. Obviously, the best way to make money on Medium (apart from writing excellent content) is to share your posts through social media channels and converting new Medium readers to paid members.
---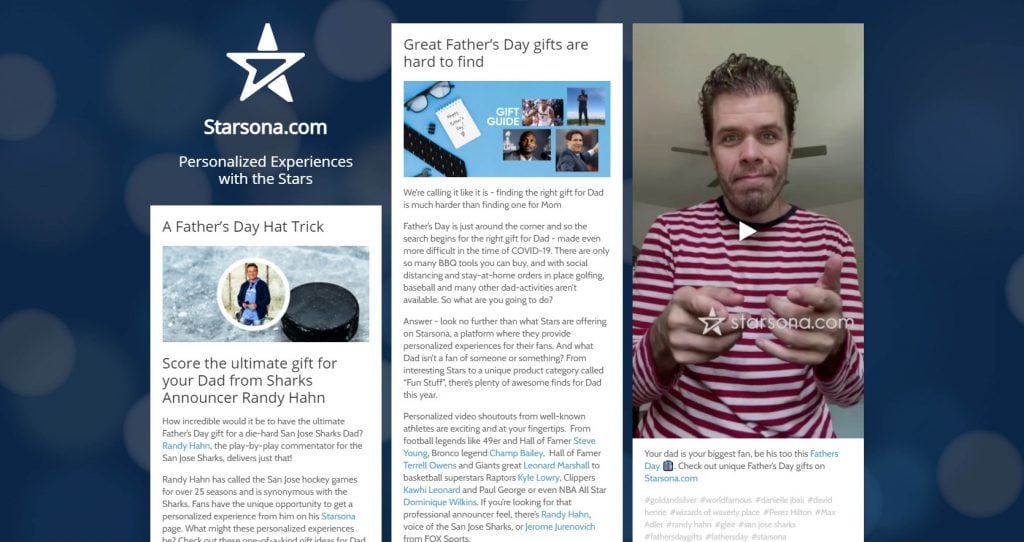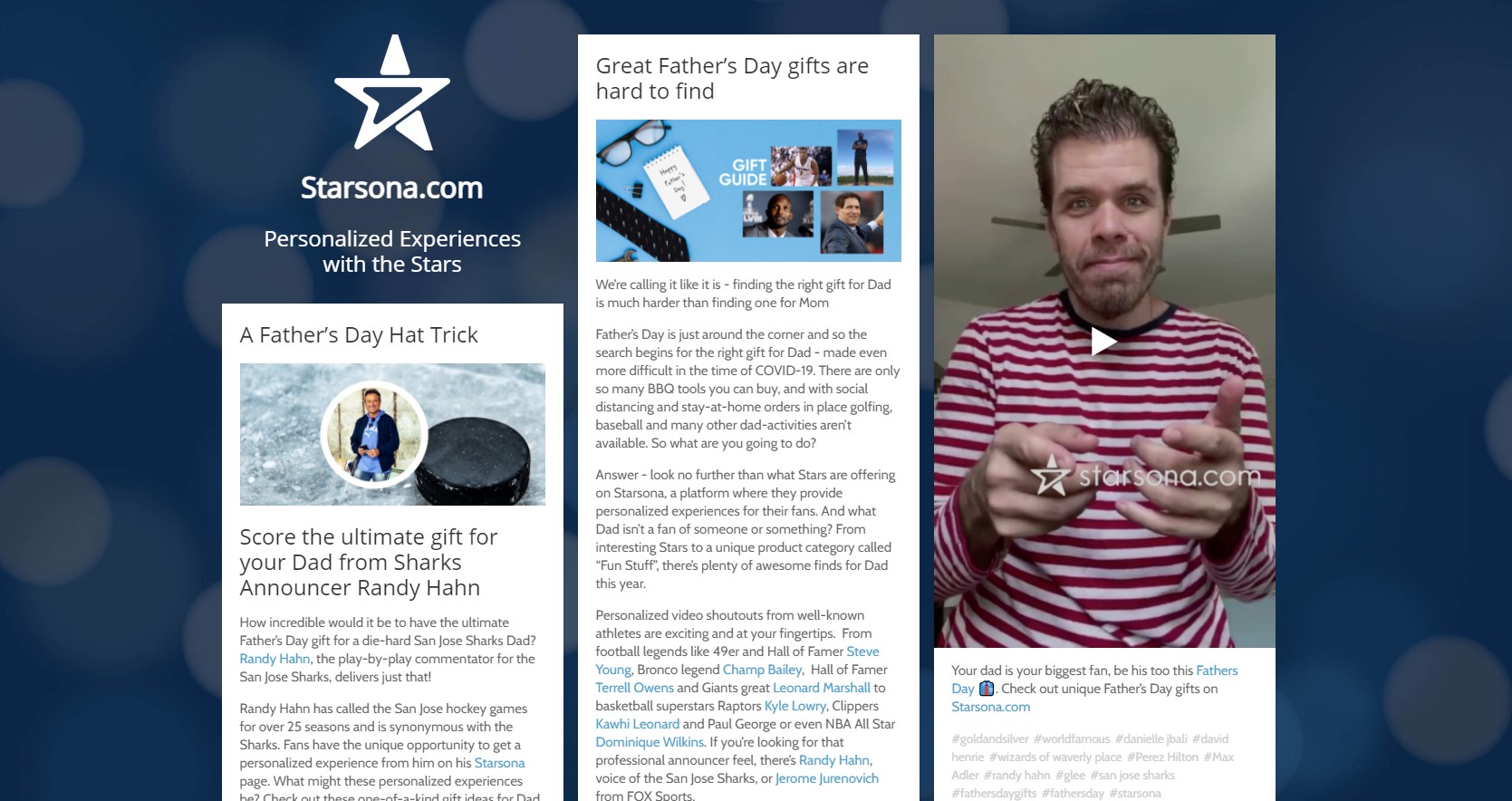 To earn money on Starsona, you first need to have made a name elsewhere. Starsona provides "stars" with their own storefront that makes it safe, easy, and fun for them to monetize their brand. Celebrities, musicians, actors, athletes, influencers, and other personalities who have followers or fans can easily create a Starsona storefront to use as a stand-alone income stream.
You can use your storefront for personalized content and goods, enabling you to connect with fans, create joy, and make money safely and easily.
---
If you consider yourself enough of an expert on a topic that you could make and sell a course on it, then you could use Podia to turn your passion into income. You can use the platform to sell online courses, webinars, downloads, and memberships. Podia provides the tech for your courses and hosts all your content in one place. You can even offer payment plans to widen the number of people who might consider paying to take your course.
---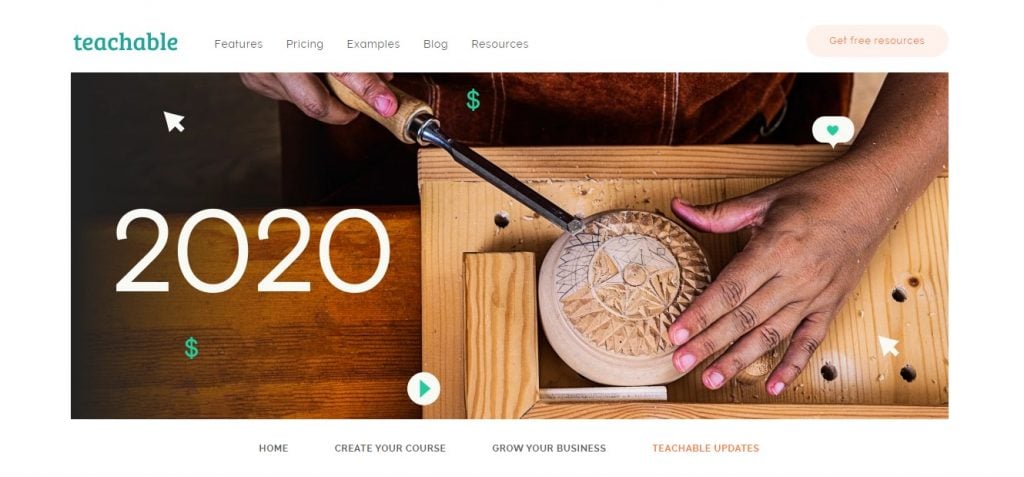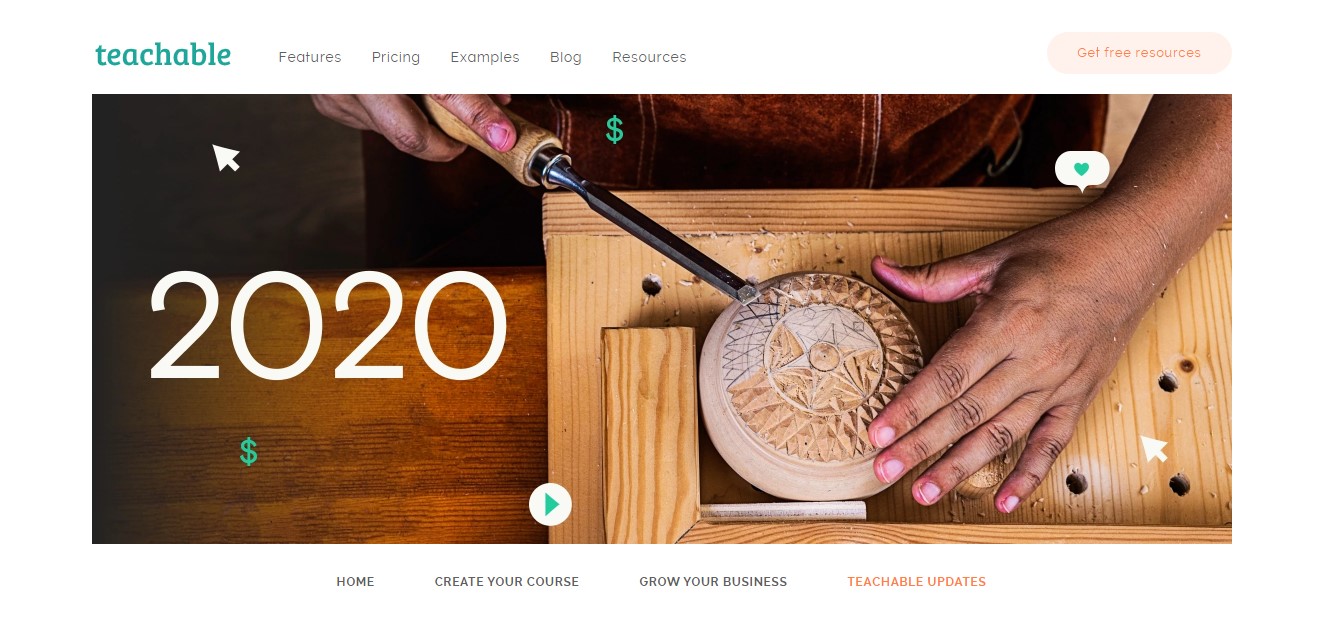 As with Podia, the primary way to earn money on Teachable is by creating and then selling online courses. You can create courses based on your knowledge and expertise and then sell them to interested people. You can increase your sales by promoting your courses through social media, building a strong following there.
You can also make money from selling eBooks to your audience. You can even use Teachable to offer your readers a lead magnet (aka freebie) to grow your email list.
Another option is to set a monthly membership plan, adding new content for your members each month. For example, you could add video tutorials, audio clips, PDF downloads, access to private Facebook groups and limit these to those who pay your membership fee.
---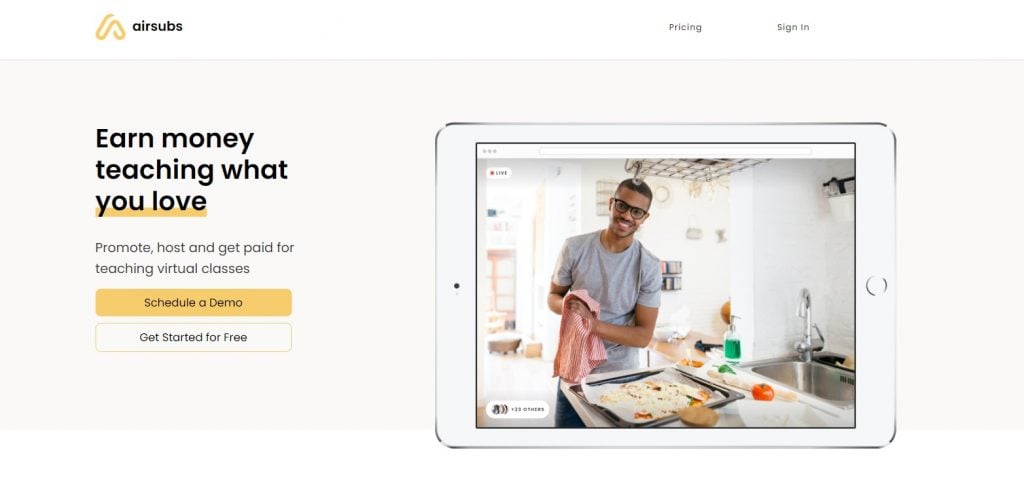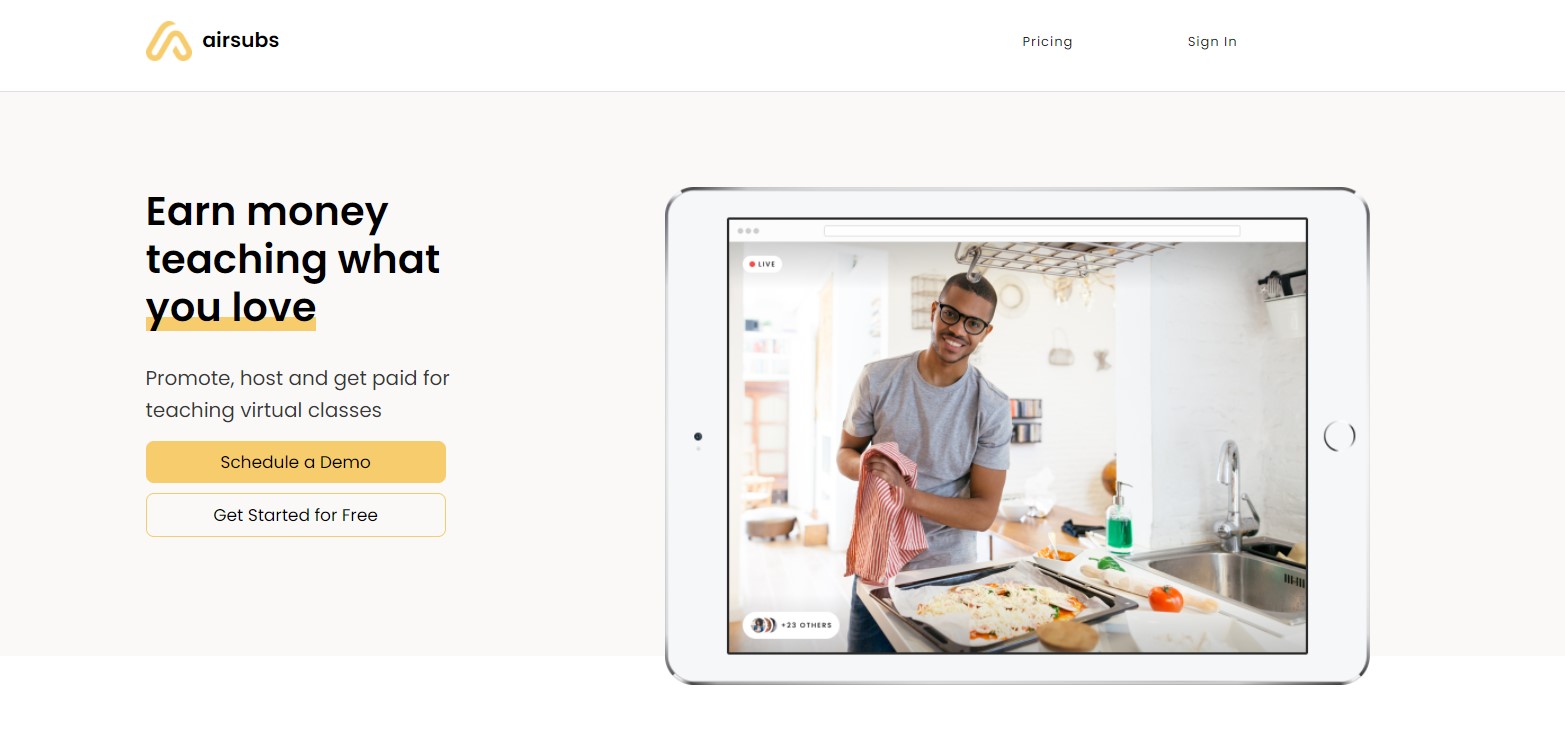 Airsubs also lets you make money from teaching what you love. You can sell live classes and on-demand video content, lock in recurring income with memberships. You can even offer private lessons at a premium. You can charge per class, sell packages, or offer a subscription.
---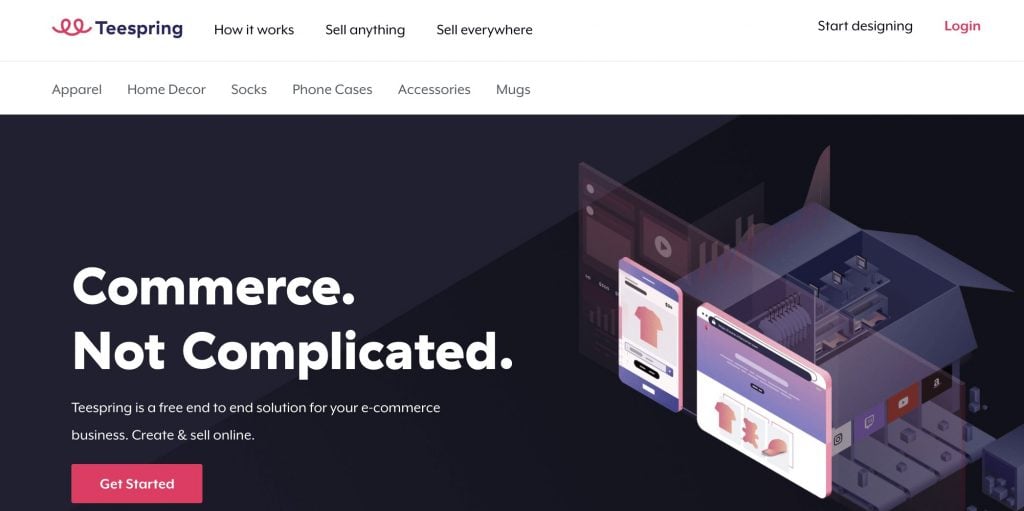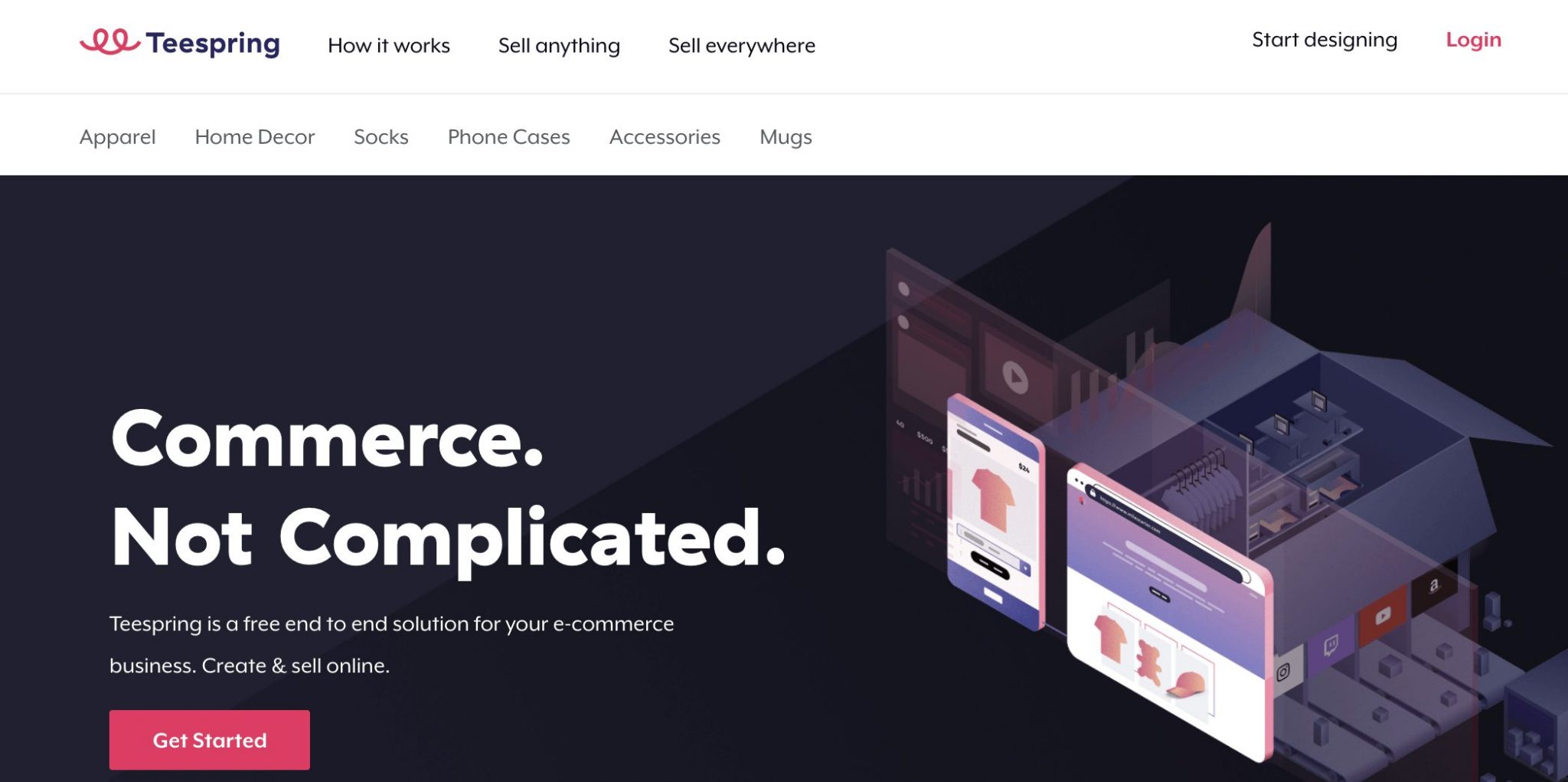 Teespring is a free platform that lets you create and sell products with no upfront cost or risk. You choose the selling price and profit for all of your products. When a product sells, you get to keep the profit. The more you sell, the more profit you can earn per product per month.
Teespring is free to use. All products are made-to-order, so you don't need to invest anything upfront. You'll earn a profit when you make a sale. Teespring offers some optional marketing and selling tools for which you pay through deductions from your earnings, such as the Boosted network.
---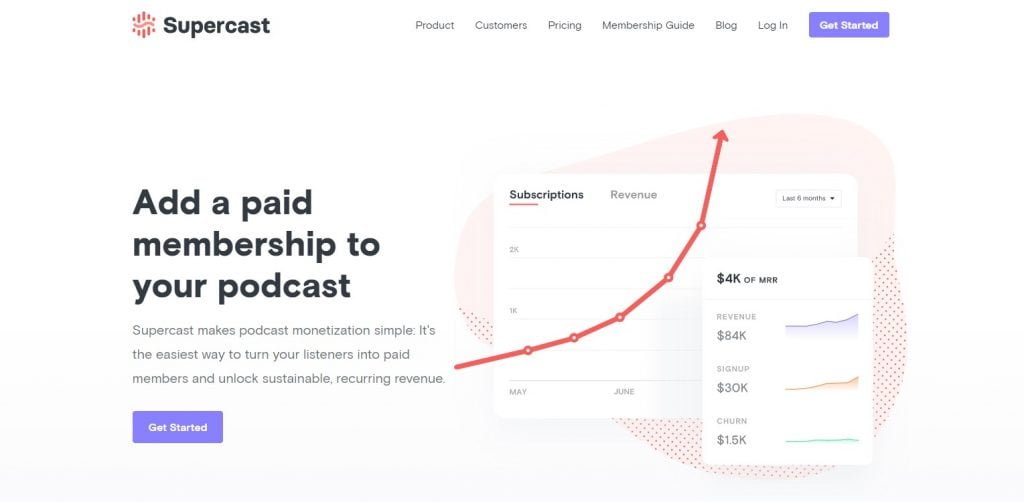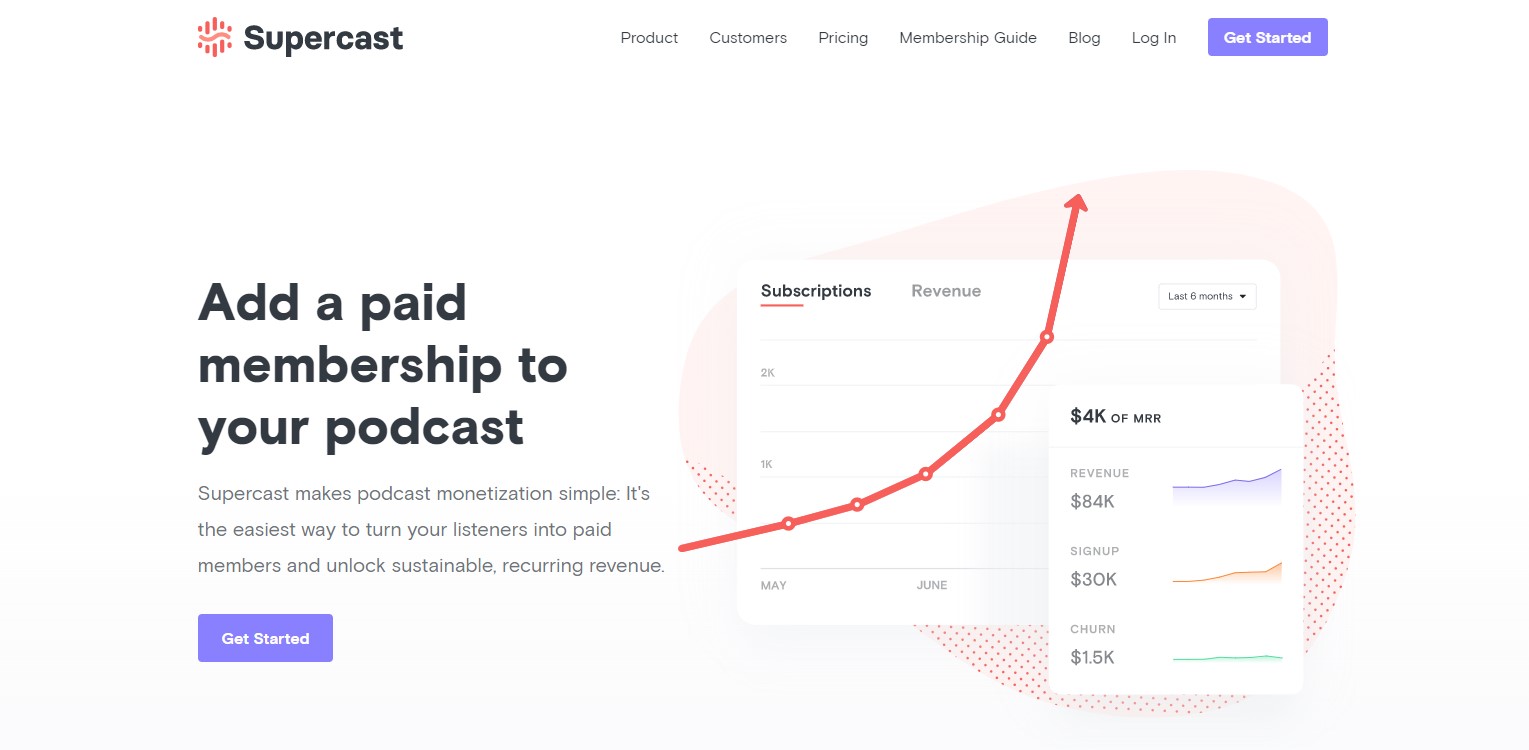 Supercast makes it easy for your podcast listeners to sign up for exclusive podcast content. Information from Supercast and Graphetron suggest that
between 2-7% of an audience will become paid subscribers if given a premium option

paid subscribers typically average $2-10 month
If you have a podcast with a sizable audience, then using Supercast can help monetize your podcasts.
You will need to create premium content for your paying subscribers, something your audience will find valuable. Of course, you will need to get more out of it (paid membership revenue) than you put into it (time and effort). Possible bonuses you could give your subscribers include:
An ad-free version of your show

Back catalog or archive access

New episodes

Early access to regular episodes

Premium-only episodes

Extended or uncut episodes

Unreleased episodes

Outtakes and interview chatter

Community access

Show notes and production diaries

Transcripts

Q&As or Ask Me Anythings (AMAs)

Videos and live broadcasts

Live Streams