Research and Markets predict that social commerce will grow at a 31.4% compound annual growth rate (CAGR) between 2020 and 2027. They estimate it will grow to $604.5 billion by 2027. They believe the Chinese social commerce market alone will be worth $103.3 billion by 2027. Clearly, many people are using social media as a marketplace to assist them with their shopping.
Social commerce involves brands using social media to sell goods and services. This includes video channels, such as YouTube and TikTok, and messenger services, such as Facebook Messenger and WeChat (China's largest messaging app), as well as more traditional social media apps, such as Facebook and Instagram. Many social networks have recognized the importance of social commerce in recent years, making it easier for brands and consumers to interact. Examples of these are Instagram shopping posts and YouTube product storefronts. Social commerce tends to be more interactive than the typical eCommerce experience.
So far, there are more examples of social commerce in China than anywhere else. However, this will undoubtedly change as more people recognize the potential of buying and selling directly from their social apps.
Not all of the examples we have given are complete examples of social commerce – it is still early days for firms to solely use social media for all stages of their marketing and sales. But all of these brands are trendsetters, using at least some of the major aspects of social commerce.
---
10 Social Commerce Examples:
---
1. Pinduoduo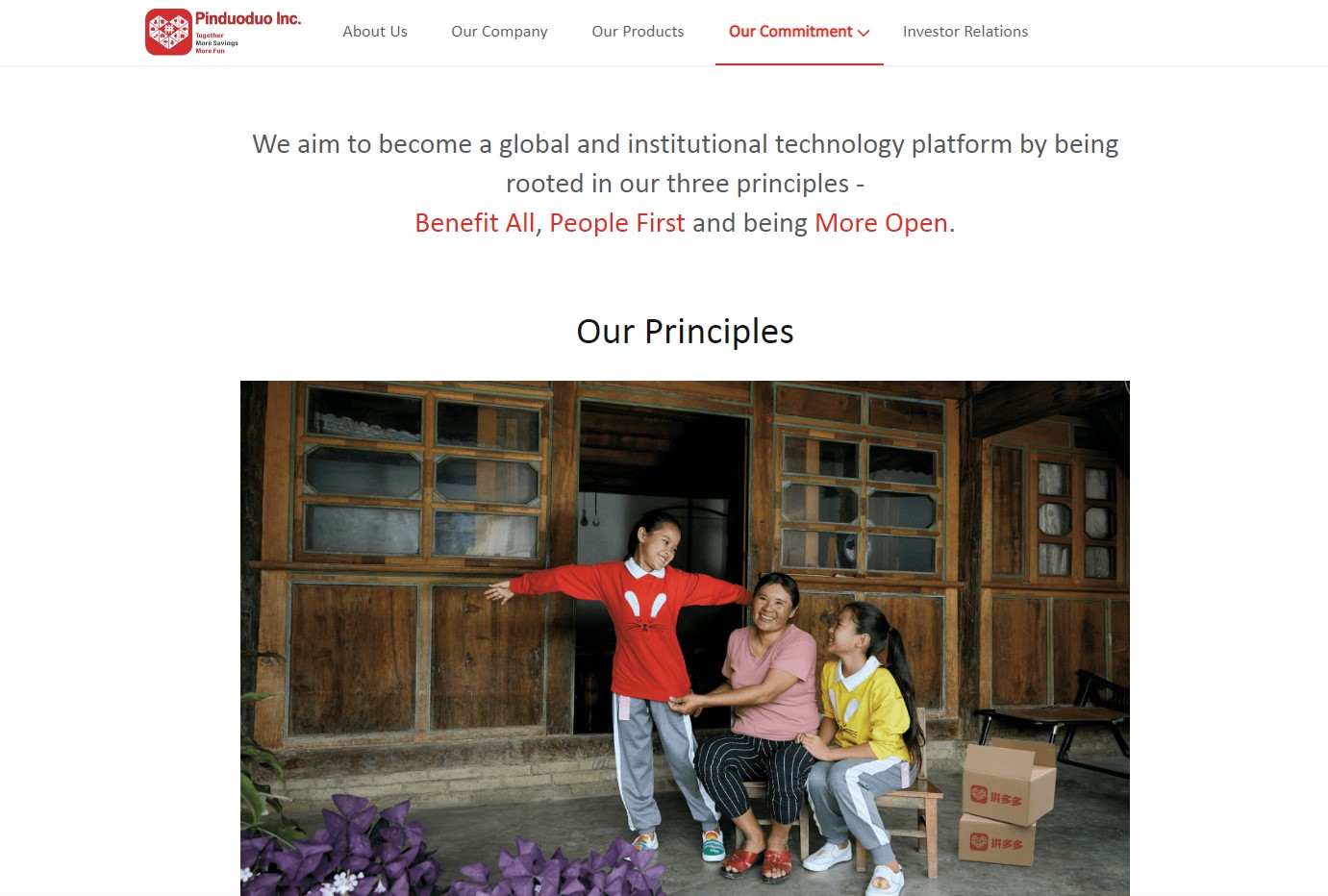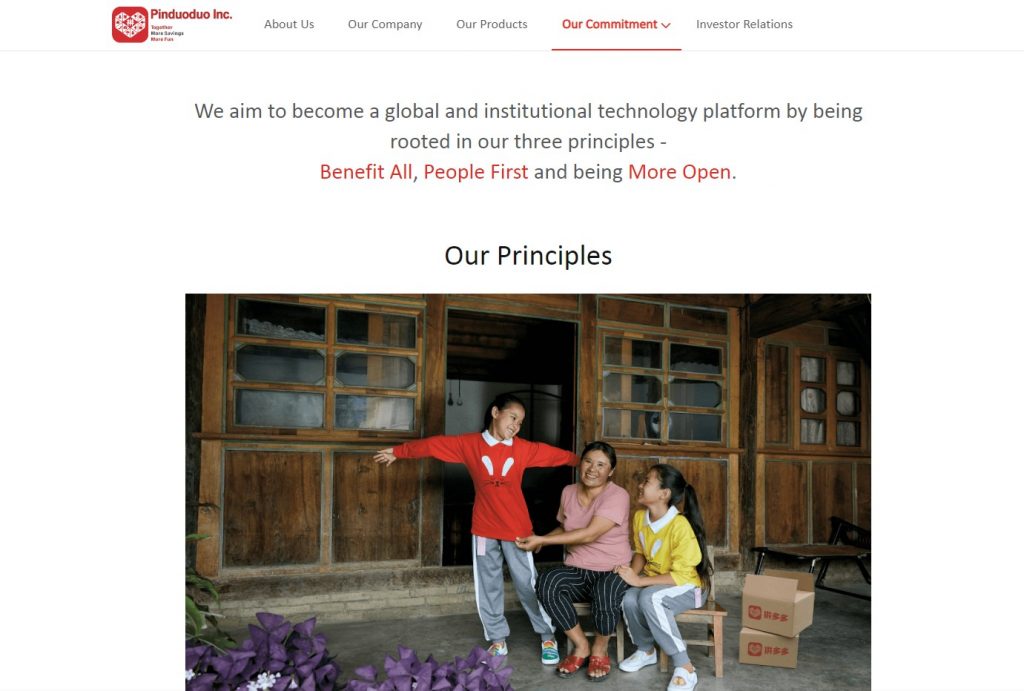 In many ways, Pinduoduo is the pinup of Chinese social commerce. It has probably embraced social commerce more than any other company worldwide. If you haven't heard of it, it is purely because of where you live.
Pinduoduo is China's leading social eCommerce platform. Indeed, its Gross Merchandise Volume (GMV) is now greater than JD.com, meaning that Pinduoduo holds the second spot in China for all eCommerce, beaten only by the giant Alibaba.
The company targets lower-middle class consumers. It has built a social commerce platform on WeChat, using that networks' Mini Program feature.
Interestingly, however, Pinduoduo generates nearly 90 percent of its revenues from advertising fees collected from merchants.
Pinduoduo's user experience centers on a recommendation feed. Users enjoy an interactive and enjoyable experience shopping on their app by integrating games and social interaction. It also embraces livestreaming because they saw that consumers were more willing to purchase categories that traditionally performed less well on eCommerce platforms if they could see the product in action and ask relevant questions.
---
2. Yunji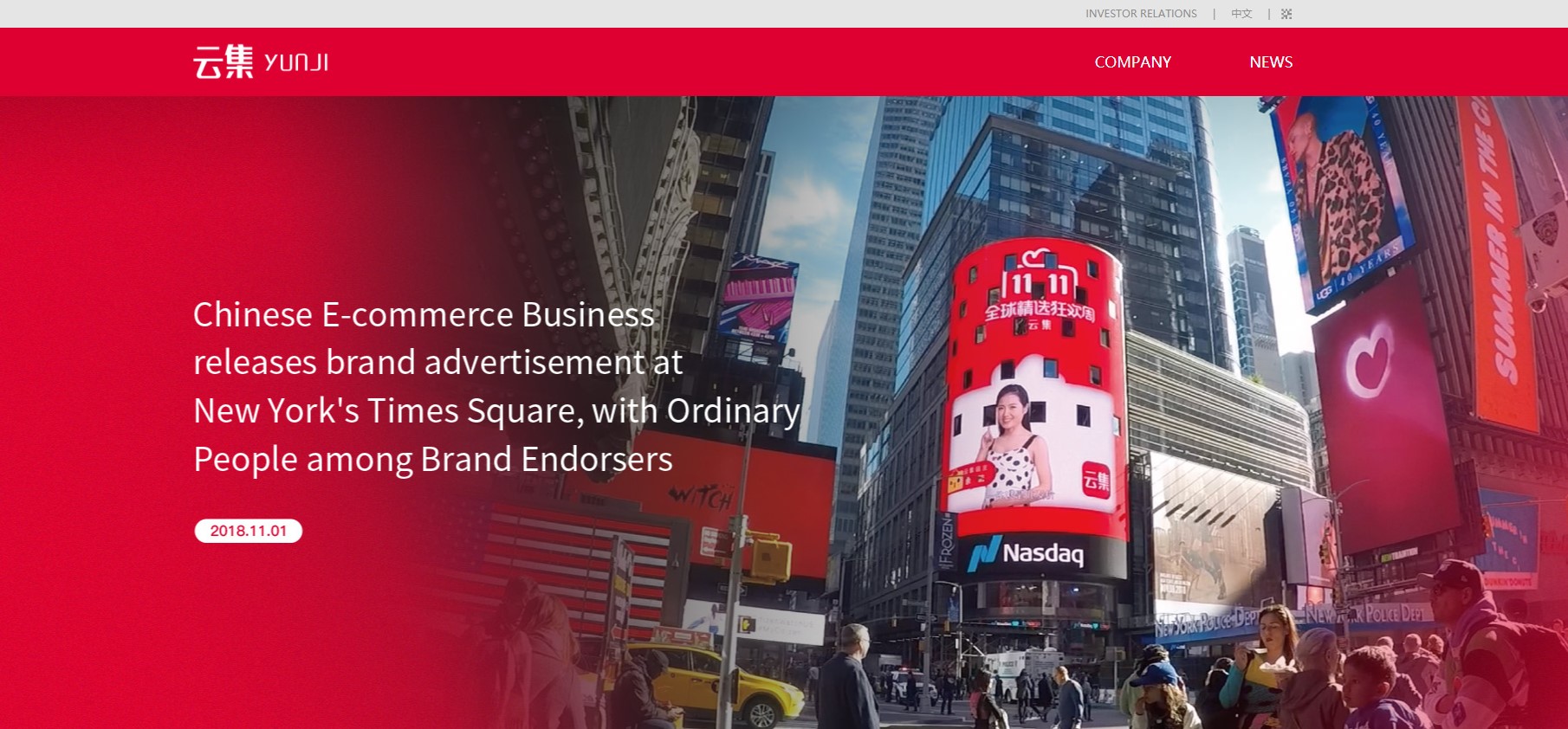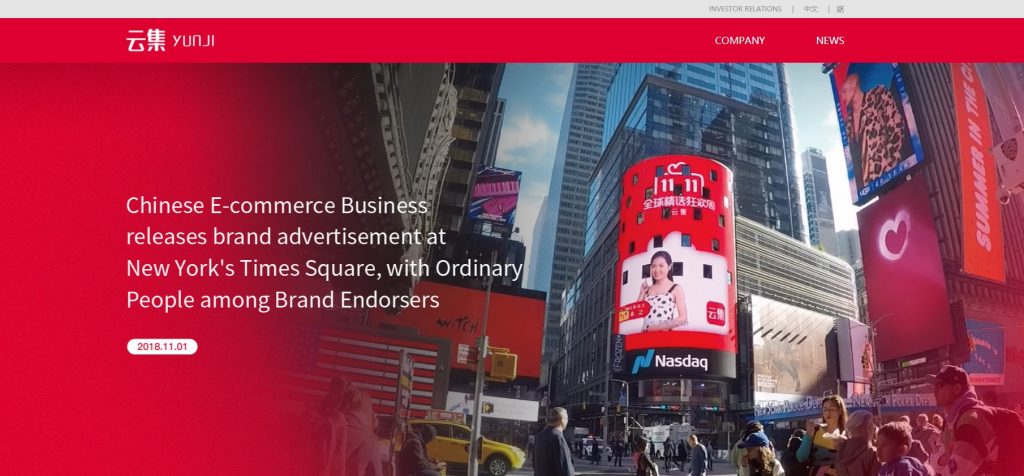 Another company to leverage WeChat and their Mini Programs is Yunji. Like Pinduoduo, Yunji was founded in 2015. More recently, however, it has taken advantage of WeChat to acquire, engage, and sell to users.
Unlike Pinduoduo, however, Yunji focuses on direct sales, which make nearly 90% of its revenues.
Yunji uses a membership-based model. People typically pay a fee to join Yunji. This gives them access to a range of benefits and discounts and permission to open their own micro-stores. Members get compensated for successfully selling to others, as well as recruiting new members.
Initially, Chinese regulators considered this model too close to a pyramid scheme and banned the company for a time. Indeed in 2017, a local government slapped Yunji with a $1.4 million fine for pyramid selling. As a result, Yunji revamped its marketing strategy. One change was to reward salespeople with virtual Yun-coins, are not redeemable for cash and only usable as coupons for future purchase.
---
3. Shihuituan
Shihuituan is a gourmet community eCommerce service platform. It focuses on fruits and vegetables as well as household items targeting the community. Its founder describes Shihuituan as being the Uber of convenience stores.
Like many Chinese companies, it uses a WeChat Mini Program. It recognizes the power of community group purchase. It focuses on selling to third- and fourth-tier cities.
---
4. Meituan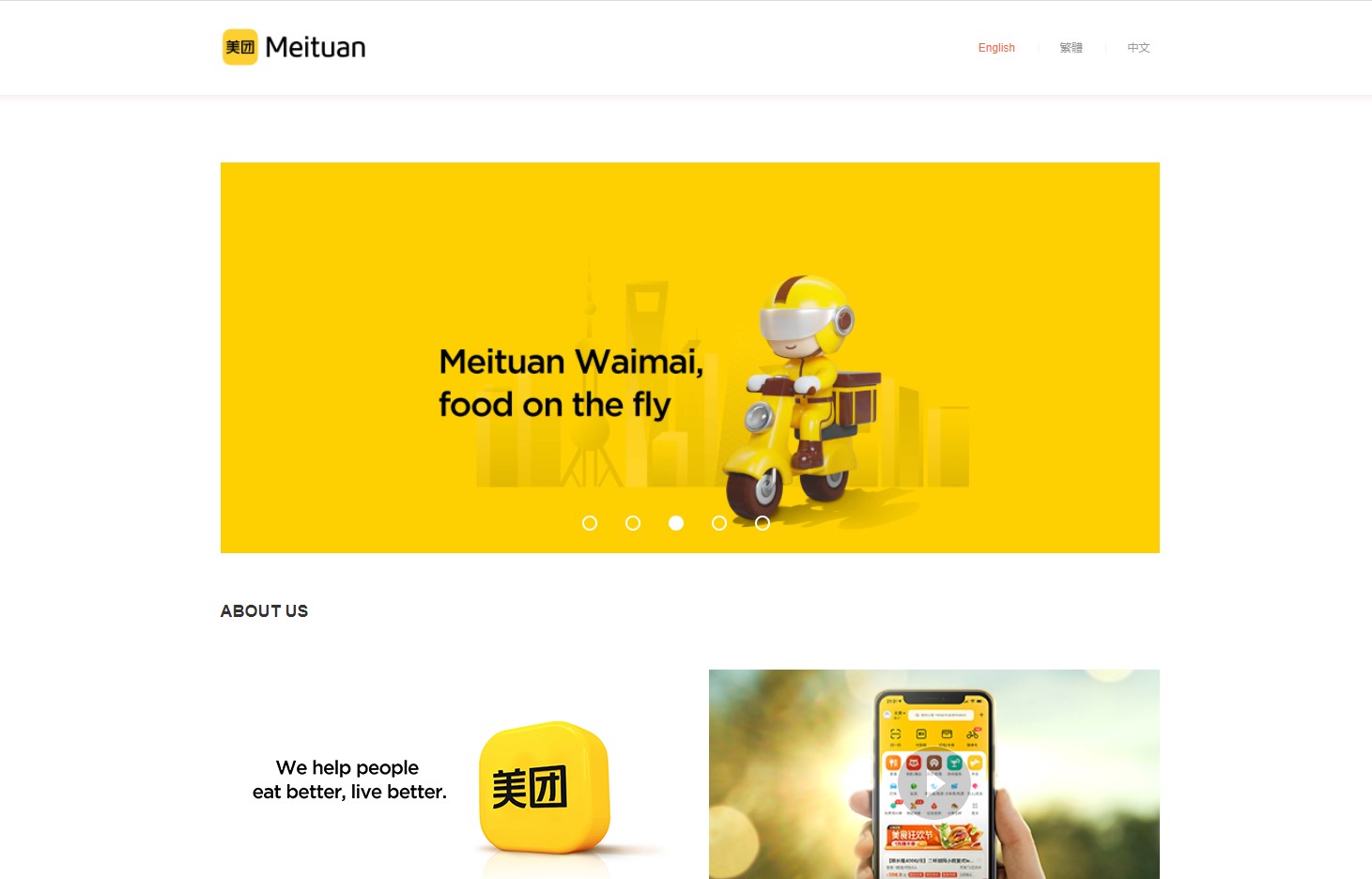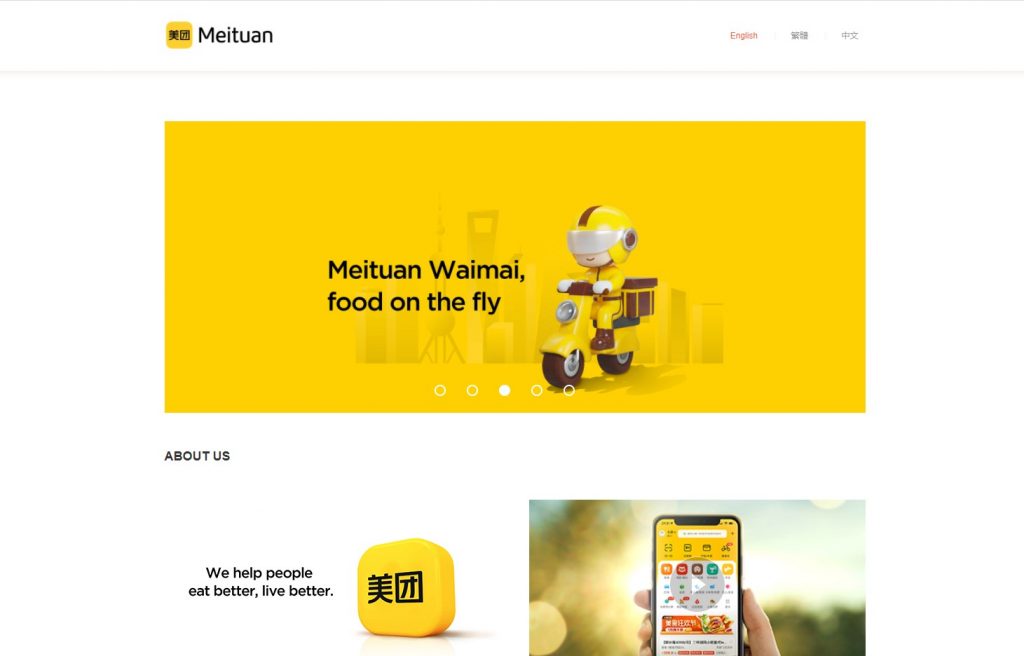 Meituan-Dianping, a Chinese food delivery giant and services platform, integrates social elements in its platform to boost user engagement for food delivery from restaurants. It features a new group buying feature that it hopes will help the company consolidate its foothold in lower-tier cities.
As with many Chinese companies, this feature utilizes a WeChat Mini Program. The company has named this app Pinhaofan. People interested in dealing with Meituan can share links with their friends and family to earn discounts through group buying.
The company offers generous subsidies to customers who use the feature and promises free delivery with no packaging fees.
Meituan is still trialing Pinhaofan, and it only has limited availability (as of July 2020, it was being trialed in Wuhu, a third-tier city in eastern China's Anhui province). It has also set some limitations at present, with customers who place orders together having to order from a limited menu at the same store. Also, each user can initiate or join up to four orders every day.
---
5. Alibaba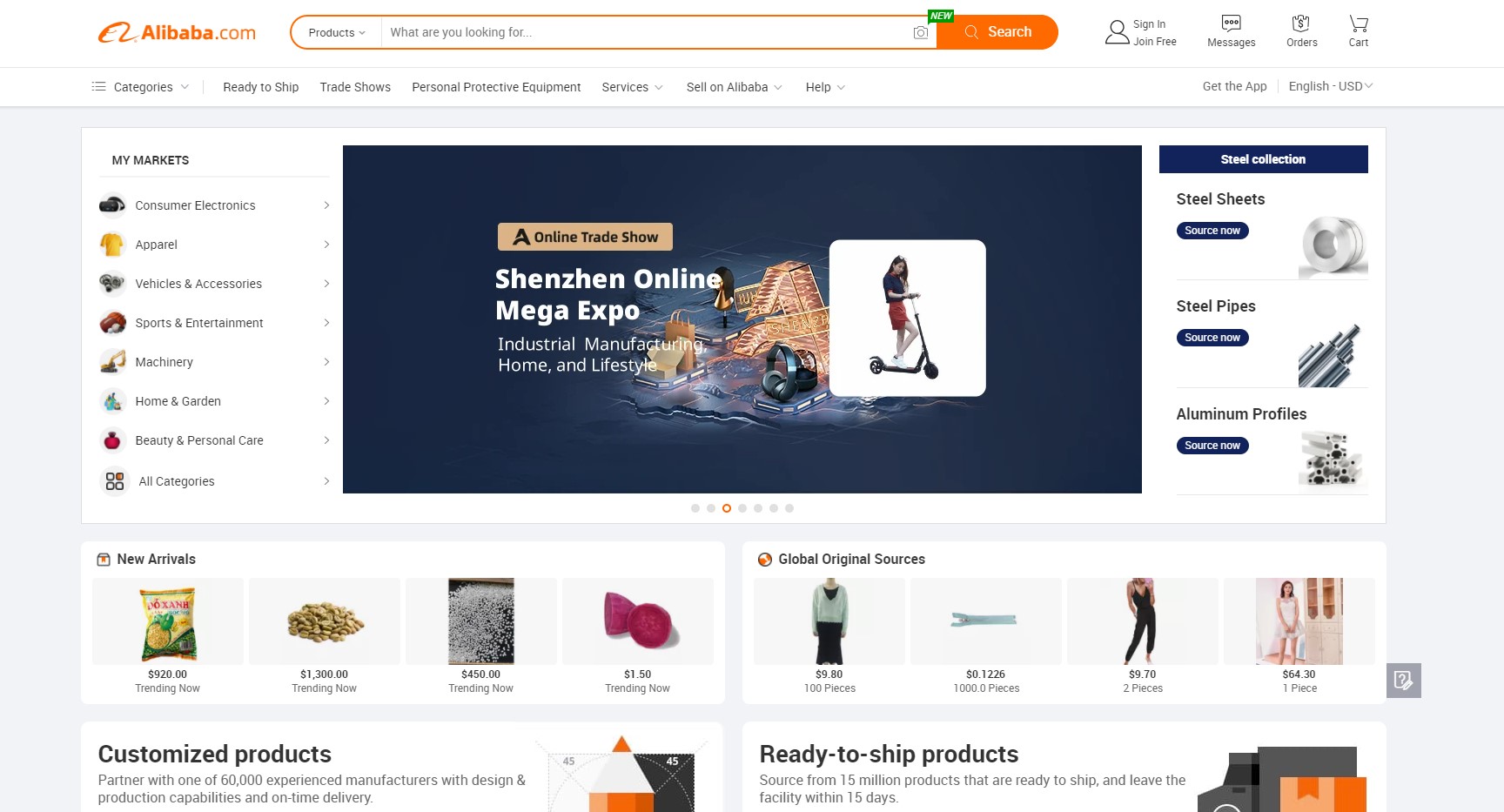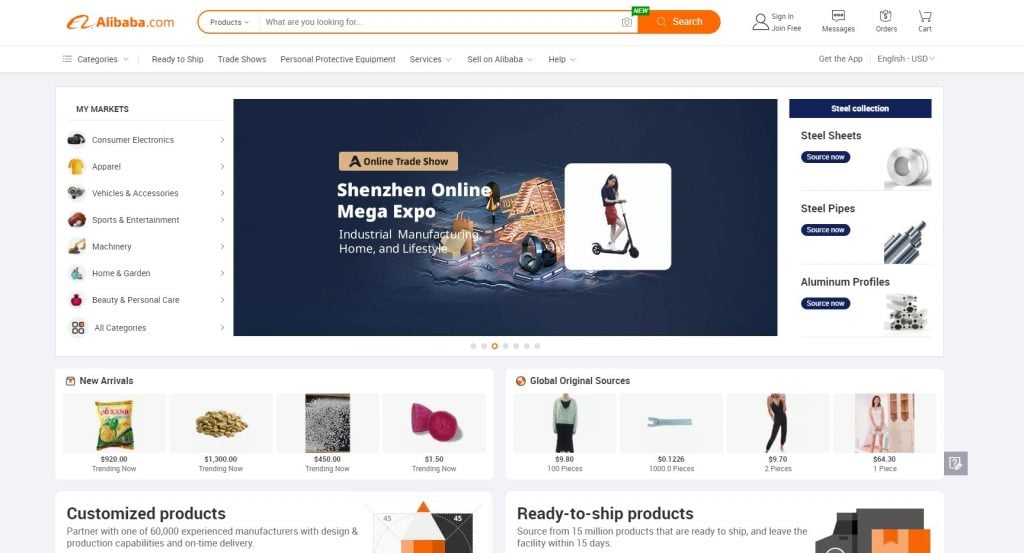 Livestreaming has been an integral activity for many Chinese millennials since 2016. Alibaba broadcast a "See Now, Buy Now" fashion show for the first time during the 2017 Singles Day. The show enabled consumers to buy the latest creations of 80 brands, including Adidas, Burberry, and Gap. Viewers could see these products on the Tmall platform in real-time.
The massive eCommerce store discovered the benefits of livestreaming as a marketing tool. They could present products in a video, answer consumers' questions in real-time, and carry out live promotional offers to encourage people to buy products.
Alibaba now operates a livestreaming platform, Taobao Live. It recorded a 110% increase in its sellers' live sessions during January 2020. Taobao opened up its digital services to a greater number of sellers during COVID19 and saw a 719% increase in the number of users who used live streaming for the first time between January and February 2020.
Alibaba is looking to encourage livestreaming in the rest of Southeast Asia via the platform Lazada.
---
6. Perfect Diary
Perfect Diary is already one of China's best-selling beauty brands, despite only being launched in 2016. It has proved popular on China's social platforms, including the Chinese social shopping app RED. It engages users on RED through sampling and hashtag campaigns. Perfect Diary's products rank among the top 10 in RED's semi-annual beauty awards in several categories.
The company also heavily uses WeChat. It operates a network of 500-person WeChat groups to which users are invited to join via the brand's official WeChat account. It directs users to "friend" a virtual brand-created influencer named "Little Miss Perfect" as well as another virtual mascot, "Little Miss Beautiful." Perfect Diary uses these accounts to answer questions and update group members on new products. It also shares links to campaigns, including livestreams, giveaways, and Mini Programs.
They were the first to use a new live streaming feature launched by WeChat during the lockdown. WeChat figures suggest the number of its visitors increased ten times, and the conversion rate was three times higher than on other platforms.
Thanks to WeChat, Perfect Diary became China's third-largest cosmetics brand in just three years.
---
7. Avon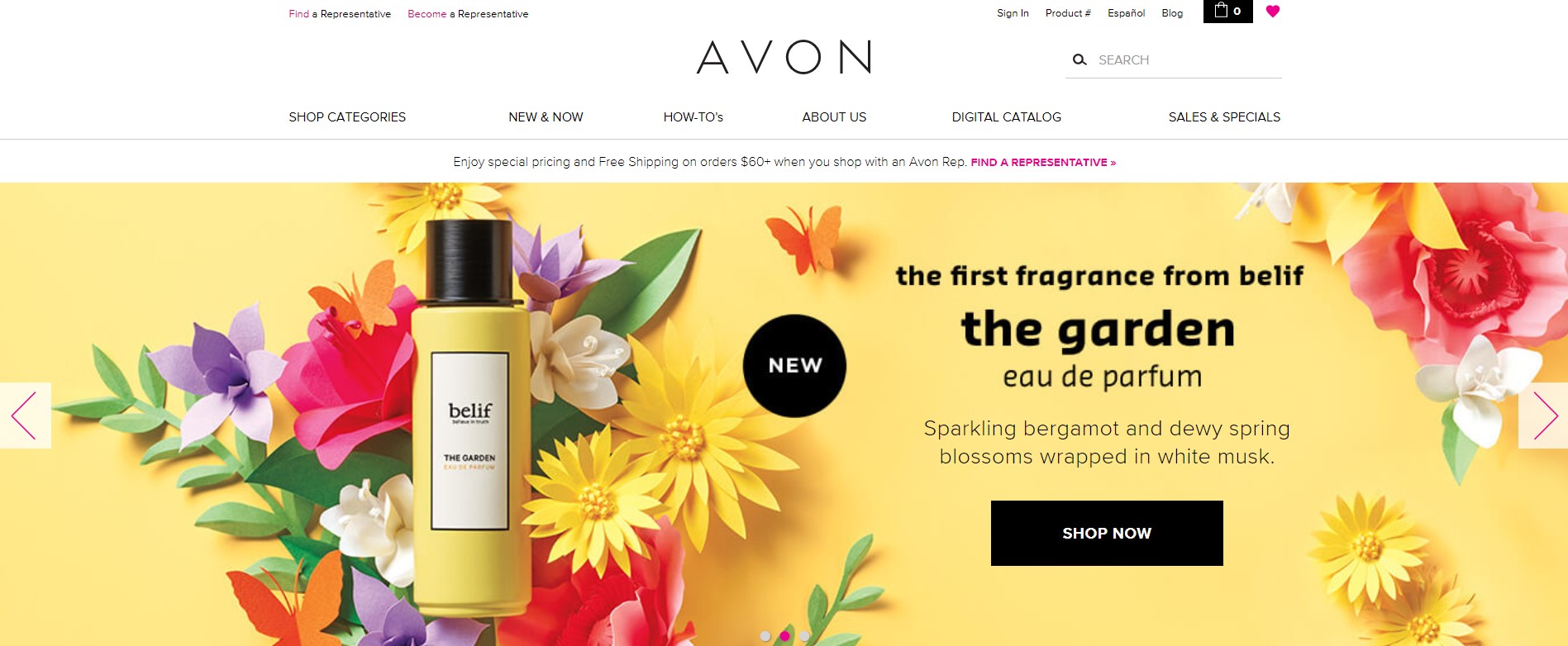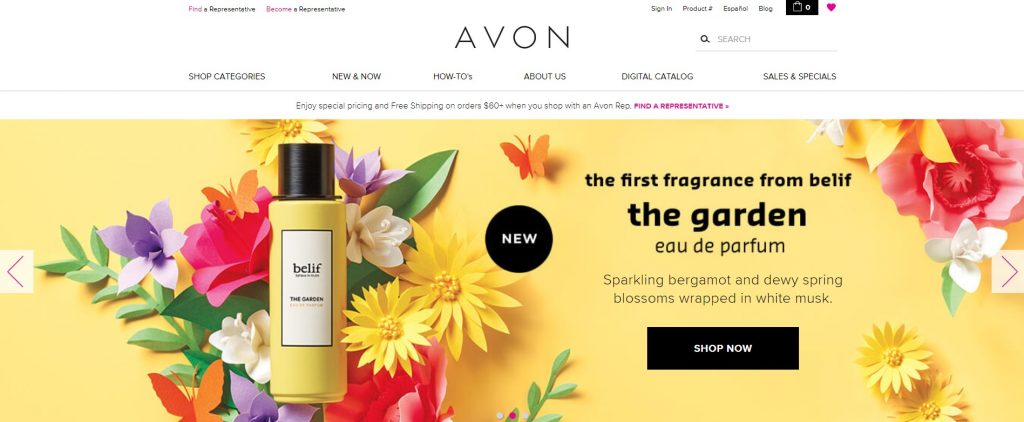 Avon is probably best known for its door-to-door marketing. However, new owner, Natura & Co, have done their best to drag it into the 21st Century.
Avon began back in 1886, however by 2018, it was struggling to modernize from its traditional model. They appointed VaynerMedia London to create marketing tools that would inspire Avon's 5 million beauty advisors to become the "authentic voice of the brand." Their initial focus was on the British and South African markets.
They focused on using a variety of social channels to find new sellers of Avon beauty products. Indeed, in the UK, the number of people willing to sell Avon beauty products doubled during the lockdown months of March, April, and May 2020, compared to the comparable 2019 months.
One way they did this was the extensive use of chatbots to encourage customer engagement. They used a special plugin and camera filters to help potential customers test lipstick shades before buying them.
---
8. New Balance
New Balance recognizes that 85% of social media orders come from Facebook. So it has placed much emphasis on selling and marketing via that social platform. They use the Facebook Store extensively. The Store application allows you to create a store in a few clicks on Facebook.
When you go to the New Balance Facebook page, the first thing you notice is a big button at the top right saying, "Shop Now." Also (on the desktop version at least), New Balance's Messenger chatbot opens, ready for you to start a conversation with them.
As you go down each post, you will notice a gray "Shop Now" button on each post, once again allowing you to buy the relevant pair of shoes the post promotes.
---
9. FlyAway BlueJay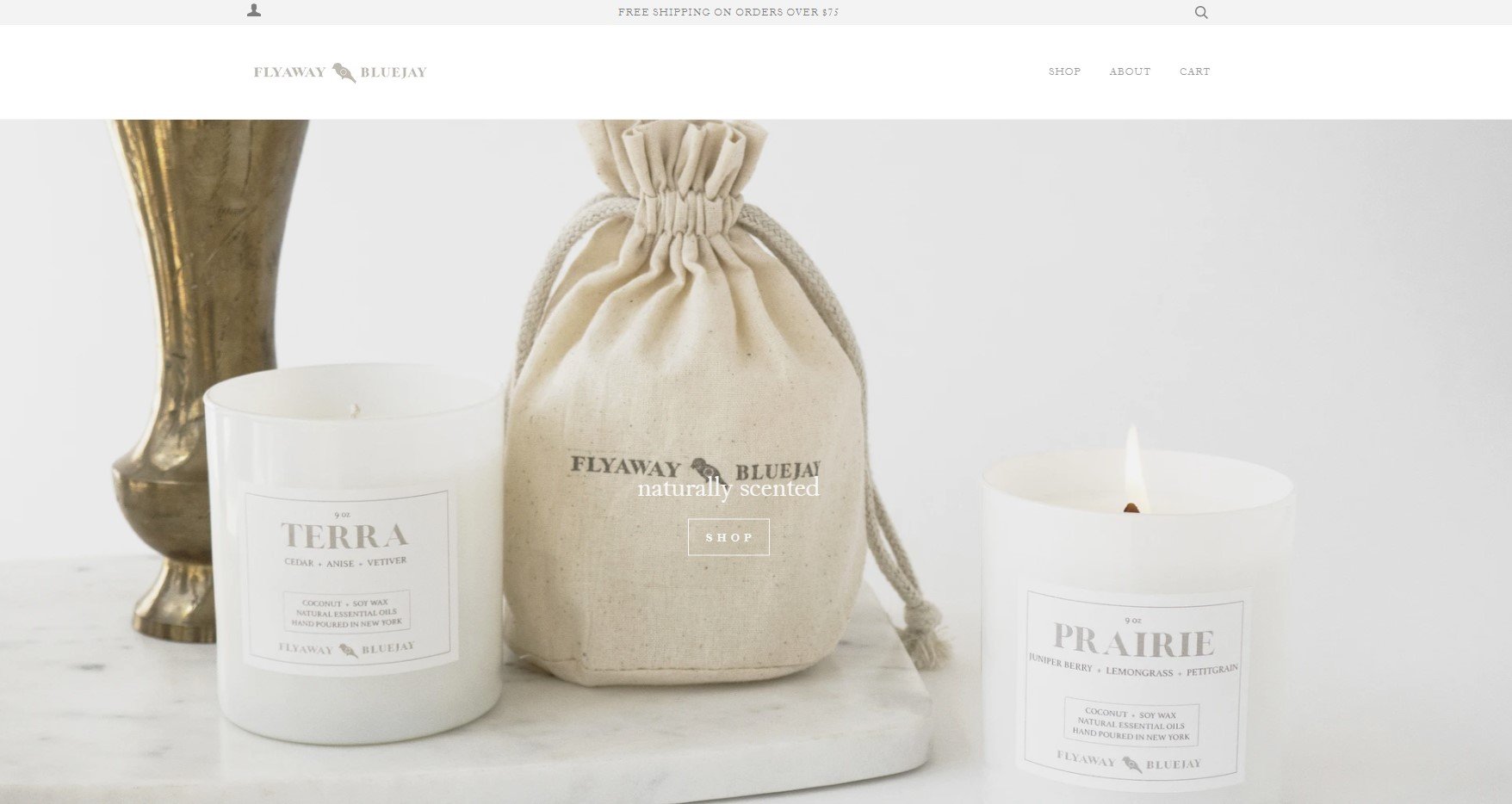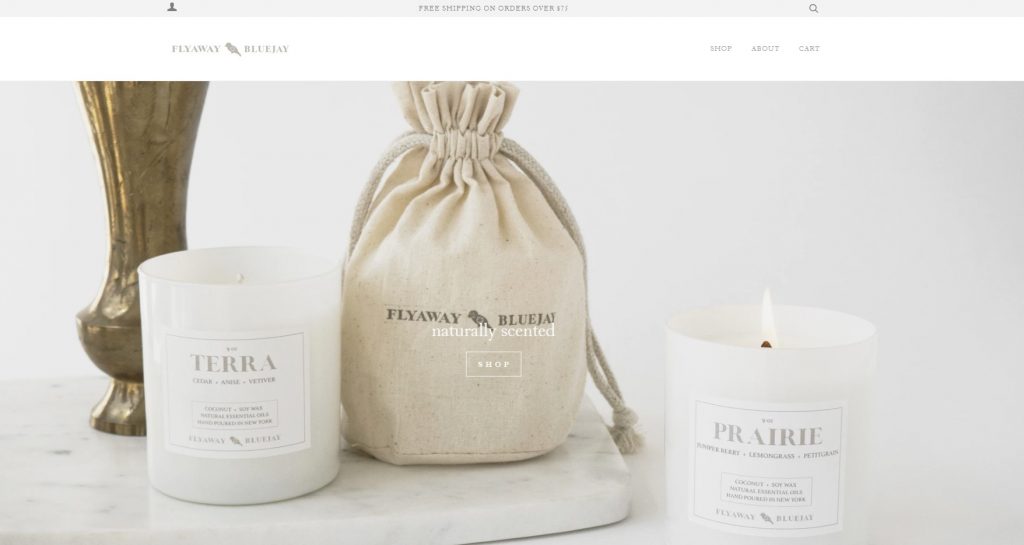 FlyAway BlueJay has learned the value of using Buyable Pins on Pinterest to acquire new customers. FlyAway BlueJay sells curated handmade pieces from small artisans. They made a conscious decision to try and increase mobile sales and decided that Buyable Pins would help them reach new customers, drive leads, and hit their sales goals.
Although personal beauty products and jewelry have traditionally been FlyAway BlueJay's biggest sellers, the Buyable Pins have expanded their sales in many other categories as well.
One notable statistic is that 100% of Buyable Pins sales are to new customers. Also, the Buyable Pin sales account for 20% of their overall sales and 28% of their website traffic during holidays. In fact, the company receives more orders from Buyable Pins than from any other traffic source.
---
10. Artifacia
Artifacia makes it clear to its Instagram followers that they can buy directly from Instagram. They have a prominent image on their page, stressing that "you can now SHOP OUR INSTA FEED directly by clicking link in bio."
They also make things clear in their bio: "#ShoppableContent and #UGC platform for online brands. Powered by #AI."
They have clearly reached an important conclusion: if you're going to use something new, like shoppable posts, you need to ensure that potential customers know what you're doing.