Advertising Disclosure
Advertising disclosure:
Our partners compensate us. This may influence which products or services we review (also where and how those products appear on the site), this in no way affects our recommendations or the advice we offer. Our reviews are based on years of experience and countless hours of research. Our partners cannot pay us to guarantee favorable reviews of their products or services.
In an age where every click, comment, and share holds potential insight, the digital landscape has become an intricate tapestry of consumer sentiments, behaviors, and trends. For marketing executives, this online ecosystem is a goldmine of data, waiting to be unearthed, analyzed, and utilized. At the heart of this quest for knowledge lie Social Monitoring Tools—advanced software solutions designed to scour the vast expanses of social media, blogs, forums, and other online platforms, capturing valuable information for brands. 
At its core, a Social Monitoring Tool functions as a listening device. It listens, in real-time, to the ongoing conversations and mentions regarding a brand, product, or service, offering a window into the ever-evolving narrative of the online world. Whether it's a single tweet expressing dissatisfaction, a blog post praising a new product launch, or an in-depth discussion about the brand on a forum, these tools capture them all. But more than just listening, these solutions provide analytics, graphs, sentiment assessments, and even predictive insights, all of which assist marketing executives in gauging the current health of their brand's online reputation. 
---
Top Social Monitoring Tools 
Top
social monitoring tools
2024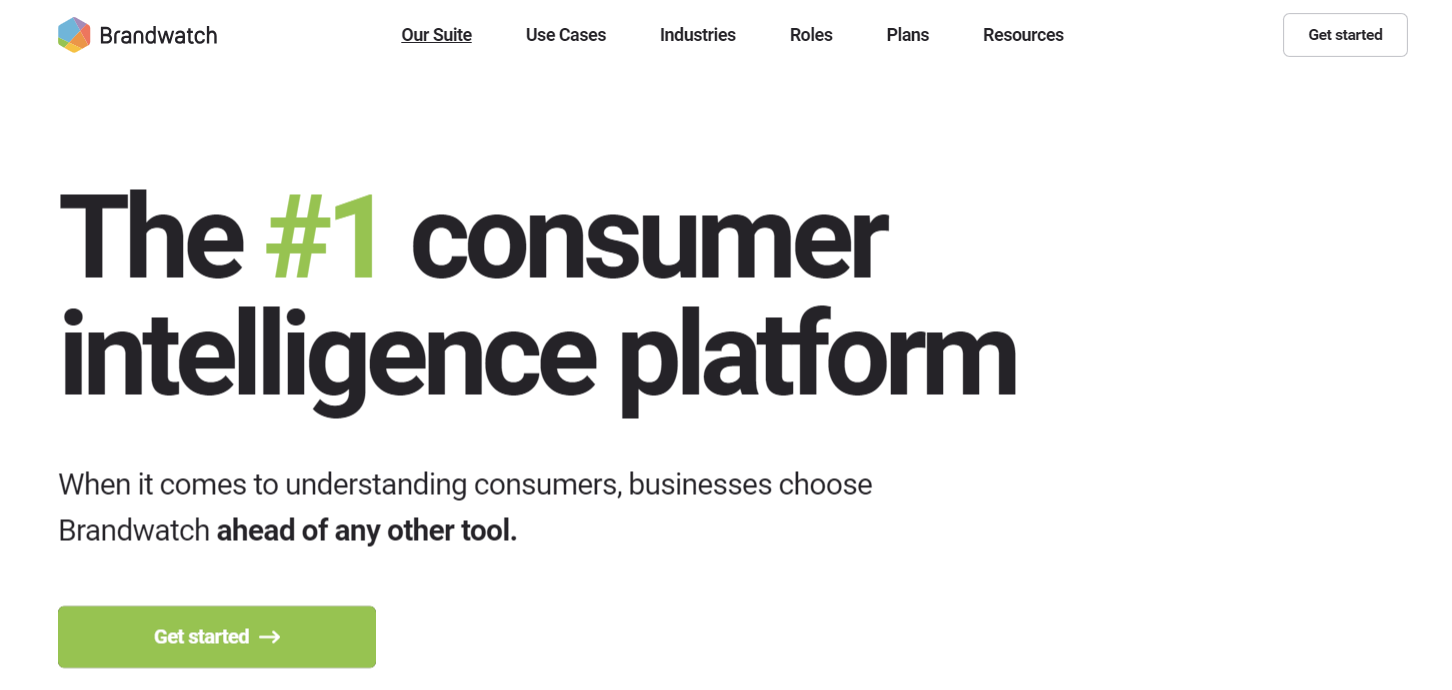 Brandwatch, termed as a colossal in the world of social intelligence, boasts a rich array of features encompassed in its suite, Brandwatch Consumer Research. Whether you're tracking specific keywords, phrases, or the broader picture, it delivers results from an expansive database, drawing from platforms like Twitter, Facebook, and Instagram, to various blogs, forums, and over 100 million other online sources. 
Delving deeper, Brandwatch is not merely about data accumulation. The customizable query builder is a testament to its versatility, allowing a brand to narrow down or widen its monitoring net. Data analysis is made efficient with custom dashboards and unique views, covering key aspects like sentiment, emotions, and demographics. Its prowess also extends to influencer scoring, alert features, and competitive benchmarking, ensuring that you're always a step ahead in the game. 
Additionally, the tool provides insights into the performance across different networks, giving comprehensive reports on metrics such as followers, engagement, and reach. It serves as an adept aide in understanding audience behavior, helping craft content that resonates. 
Pros: A trailblazer in its domain, Brandwatch offers unmatched depth of analysis and extensive coverage. Its capability to provide real-time audience insights stands out, making it a top choice for professionals. 
Cons: While its comprehensive nature is a boon, it might pose a challenge for novices, demanding a learning phase to harness its full potential. 
Price: Specific pricing details are provided only upon request. 
---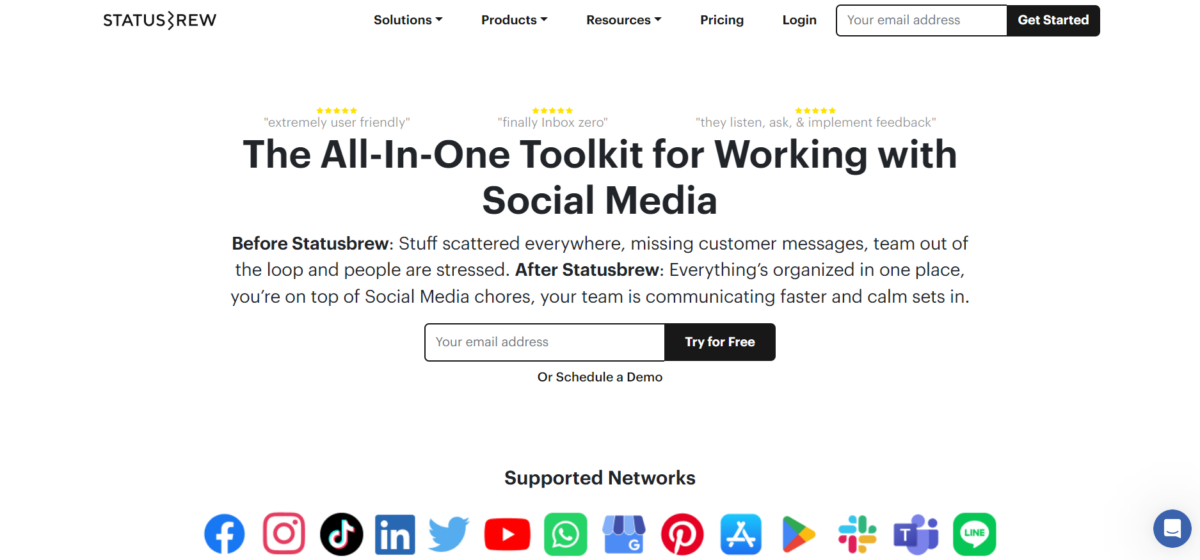 Distinguished as a comprehensive solution for brand reputation enhancement, StatusBrew is committed to ensuring your brand stays in the limelight for all the right reasons. It stresses the increasing importance of online perceptions, especially given that a staggering 74% of shoppers rely on social media for their buying decisions. 
With StatusBrew, live updates on brand-related conversations are at your fingertips, allowing you to stay in the know about current trends and sentiments. The tool stands out for its ability to craft custom search queries, focusing on targeted conversations to stay ahead of competitors. Understanding public sentiment, especially in relation to your brand, products, and content, is streamlined with its advanced analytics. 
An additional feather in its cap is the enriched lead profiles feature, ensuring brands connect authentically with their audience. Integration capabilities also shine, as StatusBrew seamlessly blends with existing CRM tools, elevating their functionality and empowering teams with the right information. 
Pros: StatusBrew excels in real-time tracking and analytics, coupled with its enhanced customization features. Its integration capabilities with CRM tools make it an all-rounder. 
Cons: Instagram integration requires to always update from phone. 
Price: Pricing begins at $69.00/mo for the Lite version, with other tiers, including Standard at $129.00/mo, Premium at $229.00/mo, and a custom-priced Enterprise option. 
---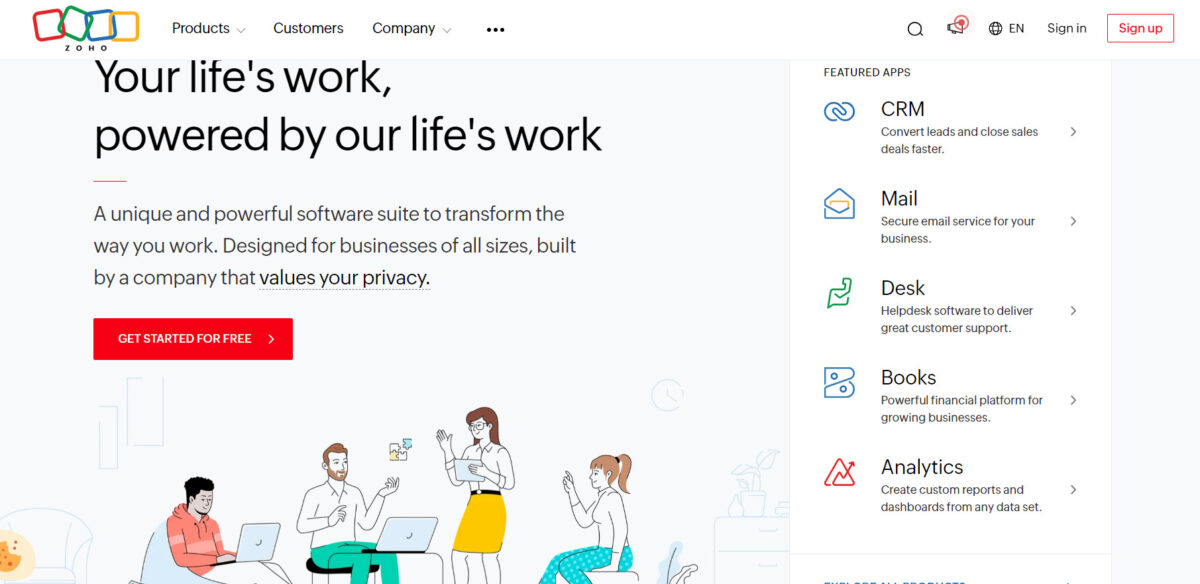 Zoho Social is a comprehensive social media monitoring software tailored for businesses and agencies. Its core strength lies in offering real-time insights across various social channels, ensuring that brands always have a pulse on what their customers are saying. 
With Zoho Social, users can tap into a live stream that captures every touchpoint of audience engagement. This includes updates, likes, retweets, and direct interactions. Furthermore, the monitoring columns feature allows users to create a personalized social listening dashboard, optimizing for mentions, keyword searches, hashtags, and even specific user profiles. 
One of its standout features is the Message Inbox, which centralizes all direct communications from platforms like Facebook and Twitter. This ensures that brands can send timely replies, foster relationships, and even convert these interactions into support tickets with the Zoho Desk integration. 
Pros: Highly integrative with real-time monitoring and customizable dashboards. The mobile app means monitoring on the go, ensuring brands never miss an interaction. 
Cons: The UI is somewhat outdated; it could benefit from a redesign. 
Price: Plans start from $10/month for the STANDARD tier. 
---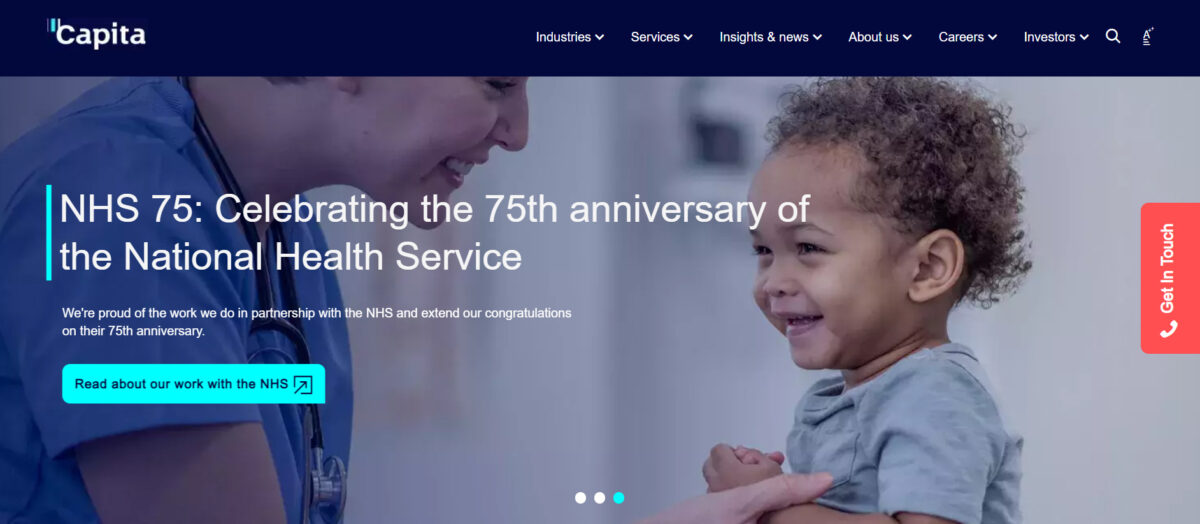 Socia-Live by Capita emerges as a robust solution for businesses aiming to optimize their social media channels. Recognizing the sheer volume of daily social media interactions, this tool emphasizes gleaning actionable insights from the ocean of customer data. 
At the heart of Socia-Live is its suite of social insight reports. These reports not only capture key metrics of social interactions but also provide a comparative analysis against competitors. The software is adept at analyzing direct interactions in terms of customer service, gauging the engagement efficiency, and offering sentiment analysis mapped to the customer journey. 
Designed with the customer services industry in mind, Socia-Live presents real-time insights into brand performance on social media. From understanding sentiment trajectory to analyzing Twitter response times, this tool promises a granular look into a brand's social media performance. 
Pros: Unique focus on customer service metrics and competitive analysis. Socia-Live offers unparalleled real-time insights tailored for the customer services industry. 
Cons: Sometimes it takes a while to load a window. 
Price: Detailed pricing available upon consultation request. 
---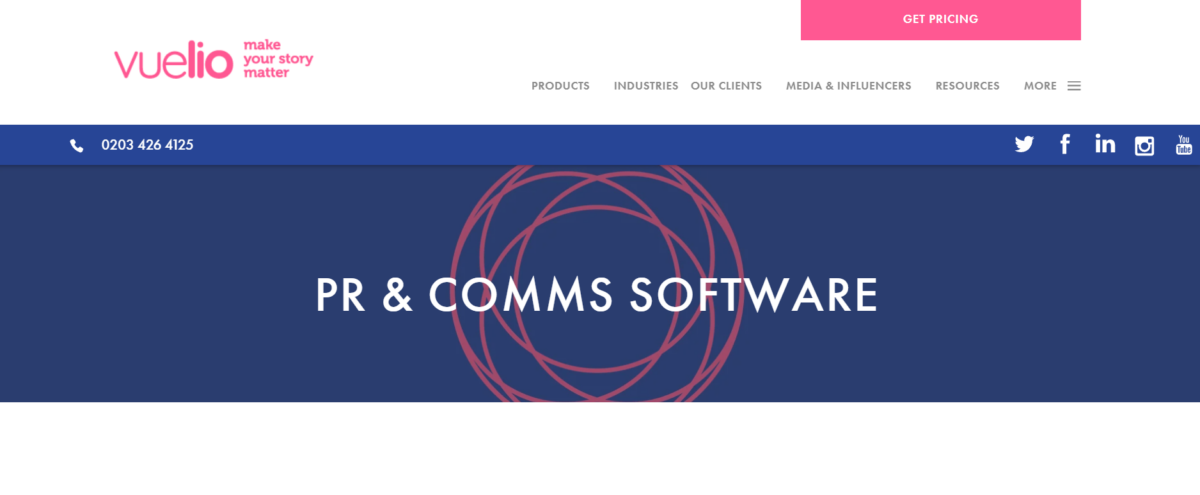 Vuelio offers a robust social media monitoring platform designed to keep brands updated with conversations across various online platforms. It provides real-time tracking of brand mentions and stories as they unfold, covering a vast range of social media platforms and sources globally. 
With Vuelio, brands can efficiently monitor millions of blogs, social networking sites, and forums from one central dashboard. It equips users with tools to identify, communicate with, and analyze key influencers and to transform mentions into meaningful conversations and relationships. The platform also provides comprehensive metrics such as engagement ranking, vote count, and number of comments to assess the influence of brand coverage on social platforms. Additionally, it seamlessly integrates social media monitoring with traditional media metrics, offering an all-encompassing view of a brand's presence and impact. 
Pros: Offers an exhaustive view of brand mentions across a myriad of platforms. Enables users to turn one-sided mentions into engaging conversations. 
Cons: The platform might require some time for users to adapt to its features. 
Price: Specific pricing details need to be requested. 
---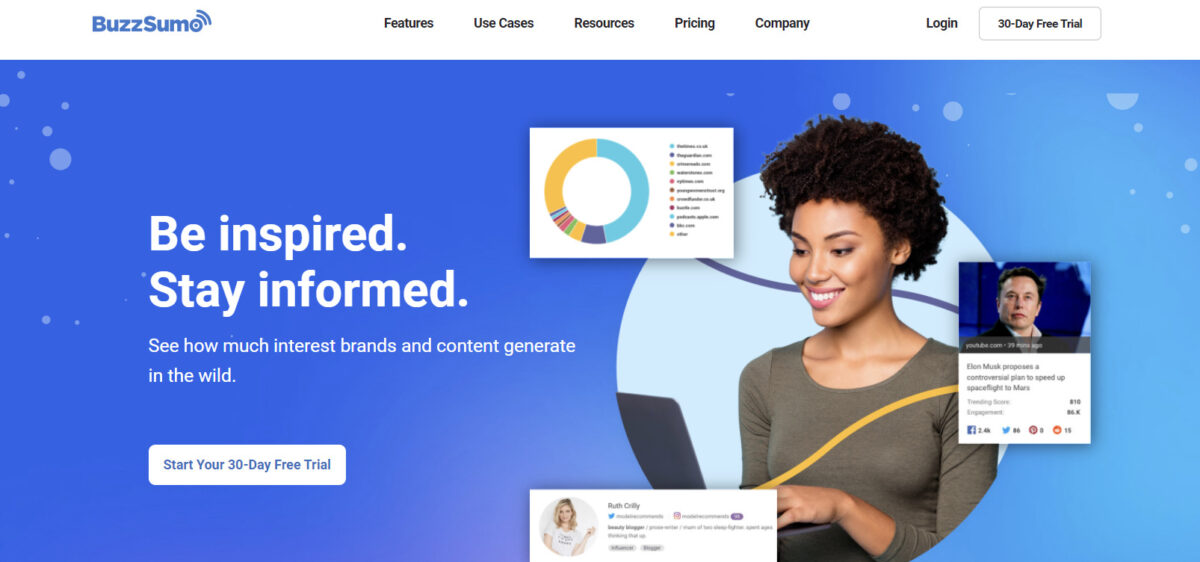 BuzzSumo is a pioneering content marketing tool that equips brands with a comprehensive suite of social media monitoring capabilities. This tool is adept at tracking brand mentions, industry updates, and competitor activities, ensuring nothing goes unnoticed in the vast sea of online data. 
Using BuzzSumo, users can set up alerts for competitors, monitor their brand reputation in real time, and track the progress of their PR campaigns. A standout feature is its backlink monitoring which notifies users of new links, helping in tracking SEO victories and turning mentions into link-building opportunities. The keyword monitoring feature enables brands to create alerts for any keyword or topic, ensuring they stay updated on relevant trends. BuzzSumo also facilitates networking with key influencers, bloggers, and journalists within specific niches, giving brands an edge in their PR strategies. 
Pros: A vast database of social engagement data. Offers rapid backlink tracking and effective keyword monitoring tools. 
Cons: Navigating can sometimes be challenging, particularly in sections with less frequent access. 
Price: Plans range from $199/month to $999/month.
---

Agorapulse is a tailored social listening platform allowing brands to tap into the conversations on Facebook, Instagram, and YouTube. With this tool, users can filter out noise and focus on what's pivotal, understanding what's being said about their brand or even their competitors. 
Users can delve into conversations, prioritizing through search parameters, and even use boolean operators to zero in on desired data. Instantly responding to mentions and feedback becomes a breeze with Agorapulse, as users can click on an item to engage immediately or even assign it to a team member. 
An added advantage is its mobile app, which ensures you're connected to your audience's chatter, no matter where you are. 
Pros: Efficient in filtering out irrelevant content. The mobile app provides ease of social listening on the go. Collaboration is easy with the "assign to teammate" feature. 
Cons: Limited to Facebook, Instagram, and YouTube monitoring. 
Price: Starts at US$49 per user/month. 
---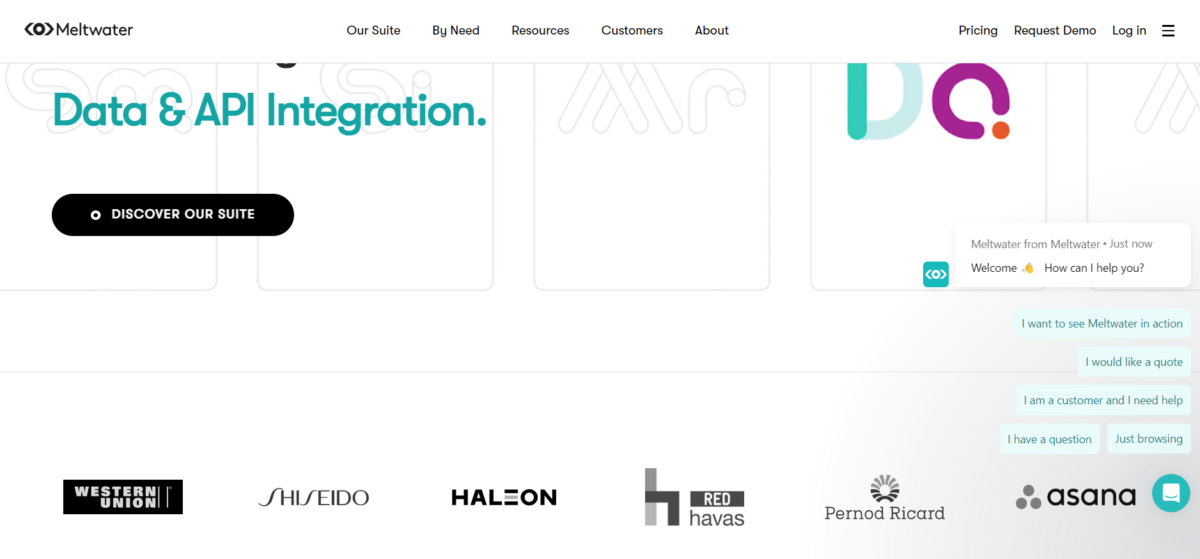 Meltwater integrates news and social media monitoring, offering a comprehensive view of a brand's digital footprint. This tool not only tracks social mentions but also keeps an eye on traditional broadcast, print, and online news, ensuring a 360-degree brand health check. 
One standout feature is its unlimited keyword search, which means there are no caps on how many keywords or hashtags you can monitor. Additionally, its analytics tool is designed to interpret the vast data, providing actionable insights, be it analyzing a single hashtag or deep-diving into a 15-month archive of social data. 
Meltwater also shines in risk management, with its early warning system that detects potential PR crises from conversations and alerts you instantly. Plus, the sentiment analysis tools and visual analytics further aid in comprehensive brand monitoring. 
Pros: Unlimited keyword searches. Extensive analytics tools. Crisis management features. Integration of news and social media monitoring. 
Cons: Could be overwhelming for new users due to its extensive features. 
Price: Specific pricing is available on request. 
---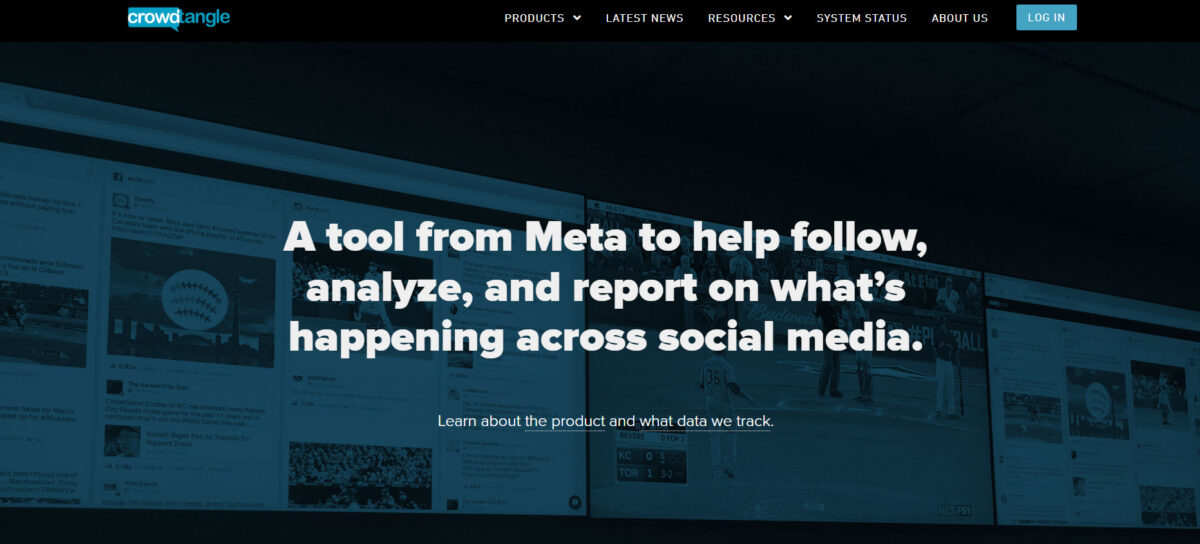 Emerging from the innovative minds in 2011 and later amalgamating with Facebook in 2016, CrowdTangle has grown to be a cornerstone tool for tracking social media dynamics. Powered by Meta, it assists users in analyzing, following, and reporting social media trends and conversations with precision. 
Delving into its features, CrowdTangle empowers publishers with its Local Relevance Filter, which has significantly bolstered newsrooms' digital operations across Southeast Asia. Notable media houses, such as NBC News, leverage this tool to amplify local stories on national platforms, while Live Nation utilizes its capabilities to strategize data-driven best practices for comedians on social platforms. CrowdTangle also focuses on timely matters, such as its COVID-19 Vaccine Live Displays, showcasing its flexibility in catering to current events. 
It's more than just a tool; CrowdTangle has been instrumental in helping publishers uncover powerful stories, measure their social media influence, and pinpoint influential figures. With a clientele spanning from newspapers and television stations to sports teams and nonprofits, its global footprint is undeniable. 
Pros: A comprehensive tool under Meta's umbrella, excels in tracking and reporting social media activities, widely adopted by global publishers and newsrooms. 
Cons: Only available to select Facebook publishing partners at no cost. 
Price: Free, but limited to select Facebook publishing partners. 
---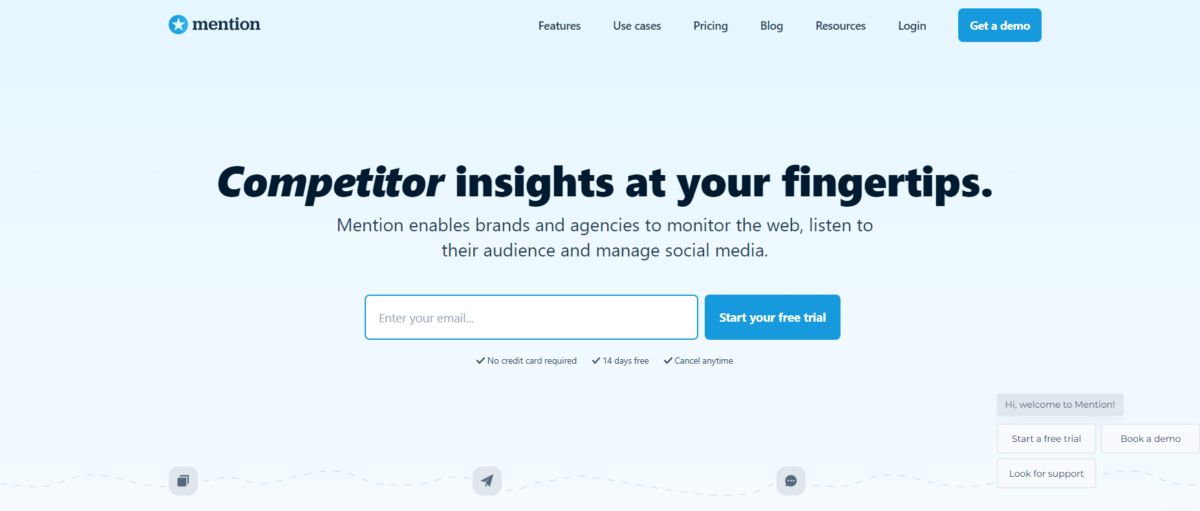 Mention stands out as an intuitive platform, streamlining the process of enhancing brand awareness, reputation, and fostering invaluable relationships on social media. With the primary goal of making social media monitoring facile yet potent, Mention brings the world of social conversations to your fingertips. 
At its core, Mention facilitates real-time alerts, letting businesses tap into relevant conversations as they unfold. It integrates seamlessly with major platforms like Twitter, Facebook, and Instagram, granting users the ability to engage directly from their dashboard. Furthermore, with its in-built influencer scores, businesses can identify and engage with key voices in their industry. To aid in a dynamic market strategy, Mention provides custom reports and analytics dashboards, revealing insights on brand sentiment, competitor monitoring, and other crucial parameters. 
The platform's adaptability is commendable; whether you're on IOS, Android, Mac, or PC, Mention ensures you're always connected. Its collaborative features also shine, allowing teams to share tasks and manage their social media communities from a unified dashboard. 
Pros: Real-time alerts, comprehensive social media integration, and a powerful analytics suite. High adaptability across devices and a strong focus on collaboration. 
Cons: Some searches are not as accurate and they get some irrelevant results. 
Price: Various tiers starting at $41 per month with the option for a customized company demo. 
---
---
What is the role of a social monitoring tool?
The digital space is in constant flux. A single viral post can turn the tide for or against a brand overnight. In this volatile environment, awareness is the cornerstone of effective brand management. Social Monitoring Tools provide that essential awareness, offering real-time alerts, in-depth analytics, and comprehensive reports that allow marketing teams to respond promptly and efficiently. 
Furthermore, by understanding the media attention a campaign or action fetches, brands can measure the effectiveness of their communications strategies. It's no longer just about how many liked or shared a post, but about understanding why they did so. Were they genuinely impressed? Was there a touch of irony? Or was it sheer disdain? Accurate sentiment analysis provides answers to these critical questions, giving brands a clearer picture of their audience's feelings. 
Moreover, in an era where ROI (Return on Investment) reigns supreme, these tools assist in estimating reach towards target customers. For any campaign or product launch, knowing the demographic details, geographical reach, and user engagement levels of the conversations can be instrumental in tweaking strategies for optimum results. 
---
Factors to Consider When Choosing Social Monitoring Tool
Navigating the myriad of tools available can be an overwhelming journey for any marketing executive. When delving into the evaluation process, there are several pivotal aspects that must be kept front of mind. One must ponder if the tool in question extends its reach across all significant social platforms, blogs, forums, and news sites, ensuring it resonates with the platforms where the brand's target audience predominantly exists. Beyond mere data collection, the true value of a tool is unearthed when it delves deeper, providing perceptive analysis encompassing sentiment dissection, forecasting trends, and charting engagement metrics. With the online dialogue being so dynamic, it's imperative that the chosen tool boasts the capability for real-time, or at the very least, near real-time reporting to stay ahead of the narrative curve. Operational ease cannot be emphasized enough. A tool that offers an instinctual interface complemented by lucid dashboards and the ability to integrate effortlessly with other marketing systems will always stand out. And while the allure of a feature-rich tool can be enticing, discerning executives must judiciously appraise if every bell and whistle aligns with the unique requirements of their brand. 
---
Conclusion
Social Monitoring Tools have transcended from being just another utility in a marketer's toolkit to an indispensable asset for brand management in the digital age. As the online conversation continues to grow in volume and complexity, these tools stand as sentinels, guarding a brand's reputation and helping chart a course through the ever-evolving landscape of online consumer sentiment. 
Frequently Asked Questions
Are Social Monitoring Tools only beneficial for large businesses? 
No. While large businesses might generate more online mentions, small and medium-sized businesses can also gain valuable insights into their niche audience, local trends, and specific feedback that can guide their strategies. 
Is there a risk of missing out on important conversations or mentions? 
While no tool can guarantee 100% coverage, top-tier Social Monitoring Tools are highly effective in capturing the majority of mentions across various platforms. Regularly updating keywords and search parameters can help in optimizing results. 
Can these tools help in identifying industry influencers? 
Absolutely. Many tools have features to identify and rank influencers based on their reach, engagement, and relevance to your industry or niche. 
How accurate is the sentiment analysis provided by these tools? 
While technology has advanced significantly, sentiment analysis may not always be 100% accurate due to nuances in human language. However, they generally provide a good gauge of overall sentiment, and many tools continuously refine their algorithms for better accuracy.