Advertising Disclosure
Advertising disclosure:
Our partners compensate us. This may influence which products or services we review (also where and how those products appear on the site), this in no way affects our recommendations or the advice we offer. Our reviews are based on years of experience and countless hours of research. Our partners cannot pay us to guarantee favorable reviews of their products or services.
Connecting with your audience has never been easier than it is now. Nowadays, social media and other digital channels have heightened the pace and reach of conversation, allowing us to pinpoint and analyze what is being said about our brand online. Thus, the need to keep up with brand mentions has evolved from a luxury to a necessity. 
For marketers, understanding this digital ecosystem and being adept at monitoring these conversations can mean the difference between seizing an opportunity for brand growth or missing a chance to rectify potential reputational damage.
Brand mention tools are indispensable brand monitoring tools. They exist for this very specific reason. These tools are sophisticated software solutions designed to comb through the vast expanse of the internet to locate, categorize, and present mentions of specific brands or keywords. Initially, they primarily focused on traditional media outlets. However, their capabilities have expanded with the boom in social media and online forums.
Now, not only can they detect a mention, but they can also analyze the sentiment behind it, gauge its potential reach, and often even offer insights on how best to engage or respond. As a result, the importance of brand mentions in the digital age cannot be overstated. 
In this article, we will delve into the top 10 Brand Mentions Tools for 2023, examining their features and capabilities.
---
Top Brand Mentions Tools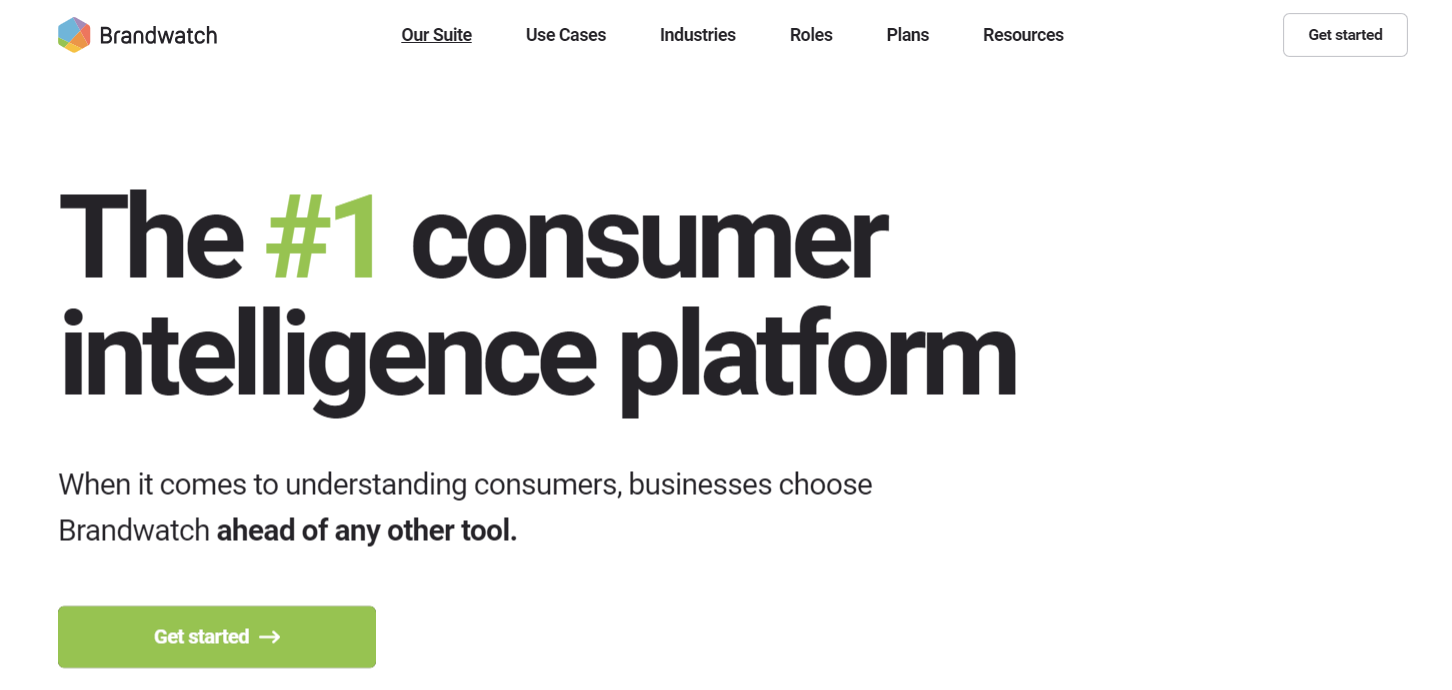 Supported Channels: Major social media platforms, forums, review sites, and other online communities.
Brandwatch stands at the forefront of social listening technology, allowing brands to comprehend their consumers by deciphering the billions of conversations circulating online. The platform is endorsed by several of the globe's most recognized brands and is designed to offer timely insights about trending conversations regarding your brand, products, and rivals.
Its distinguishing feature is the ability to go beyond just tracking mentions. Brandwatch grants a holistic view, aiding you in understanding your customer's preferences and the type of content they find appealing. With its sentiment analysis feature, brands no longer have to perform the tedious task of rummaging through massive datasets.
However, another Brandwatch pivotal feature is its social media crisis alert system that instantly notifies teams about any rising negative commentary, enabling swift interventions. Also, combined with its "Engage" feature, which gathers all social messaging data into a customizable inbox,  it amplifies a brand's customer service potential by offering insights from various channels, including social, forums, review platforms, and more.
Pros
Offers real-time trend discovery.

In-depth sentiment and brand perception analysis.

Automatic alerts for potential PR crises.

Extensive integration capabilities, including with Engage.

Boasts boolean operators, historical data access, and AI smart alerts.
Cons
Pricing details are not immediately available; requires scheduling a meeting.
Price: Three plans are on offer. Brands will need to schedule a meeting to obtain pricing details.
---

Supported Channels: TikTok, Instagram, Reddit, Twitter, Facebook, LinkedIn, YouTube, Twitch, Medium, Quora, and others, including news sites, blogs, forums, and reviews.
Brand24 stands out as a comprehensive brand monitoring tool utilized by over 3,800 companies globally. This AI-powered platform not only tracks mentions but also evaluates the context of discussions. With Brand24, users can pinpoint trending hashtags, recognize top public profiles, and even determine the most popular mentions. With real-time monitoring, businesses can effectively manage their brand image across various platforms.
Unique to Brand24 are its 'Presence Score' and 'Reputation Score' metrics. These metrics offer in-depth insights into brand awareness and trustworthiness, making them vital tools for PR and marketing efforts. The smart and intuitive design is complemented by advanced filtering options and sentiment detection features, ensuring brands can readily identify and act upon both positive and negative mentions.
Pros
Real-time monitoring across diverse platforms

Presence and Reputation scores for deeper insights

Detects negative mentions early to prevent PR crises

Comprehensive filtering by importance, time, sentiment, and more

Offers engagement metrics and sentiment analysis
Cons
Limited to the platforms and sources mentioned
Price: Brand24 offers four pricing tiers: Individual at $79 per month, Team at $149 per month, Pro at $199 per month, and Enterprise at $399 per month. 
---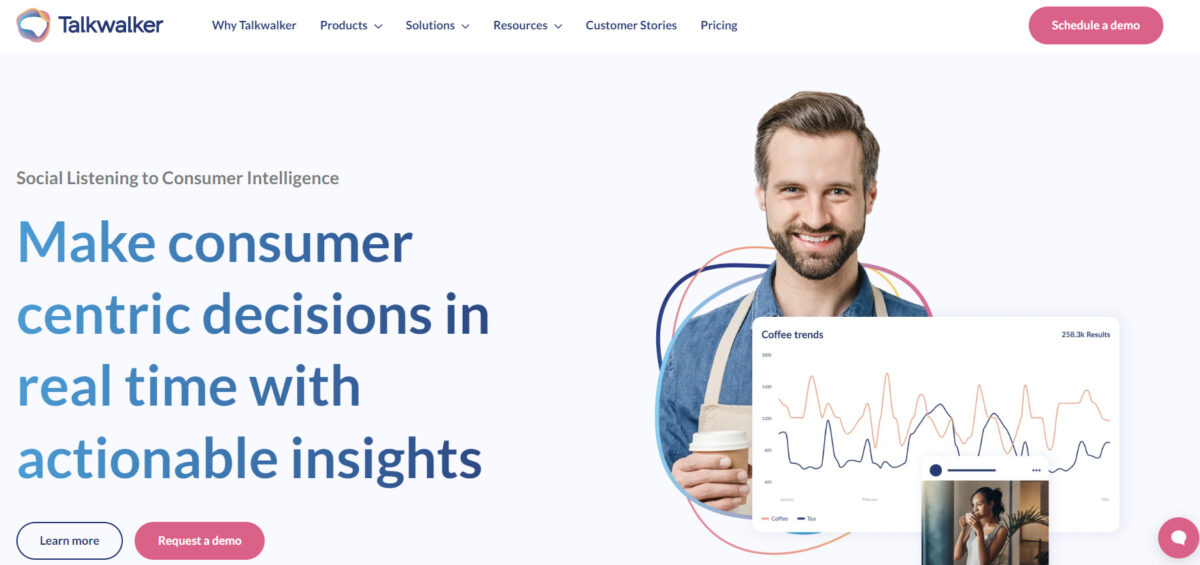 Supported Channels: All social media channels, blogs and websites.
Talkwalker stands out in the world of brand mentions with its precise alert system, Talkwalker Alerts, which allows you to easily set up alerts in mere seconds. With these alerts, you can key in your desired keyword, frequency, language, and result type to understand your brand's online presence.
But what truly makes Talkwalker unique is its Quick Search feature – a powerful social search engine offering an encompassing view of your entire brand online. With Quick Search, you can do more than just monitor mentions; you can identify industry trends, discover conversations around your brand, pinpoint influencers talking about you, and even compare your brand sentiment against competitors with an impressive 90% accuracy.
Moreover, Talkwalker ensures that your brand stays in the spotlight by helping you actively discover audience demographics and follow real-time updates on multiple brands, allowing for more streamlined and efficient competitor analysis. 
Pros
Offers a free monitoring tool

Provides real-time updates and comparisons against competitors

Quick and simple alert setup

Comprehensive coverage across multiple platforms

High accuracy rate (90%) in sentiment analysis 
Cons
Pricing details are only available upon scheduling a demo
Price: Talkwalker offers four packages: Listen, Analyze, Business and Premium. Precise pricing details are available upon scheduling a demo.
---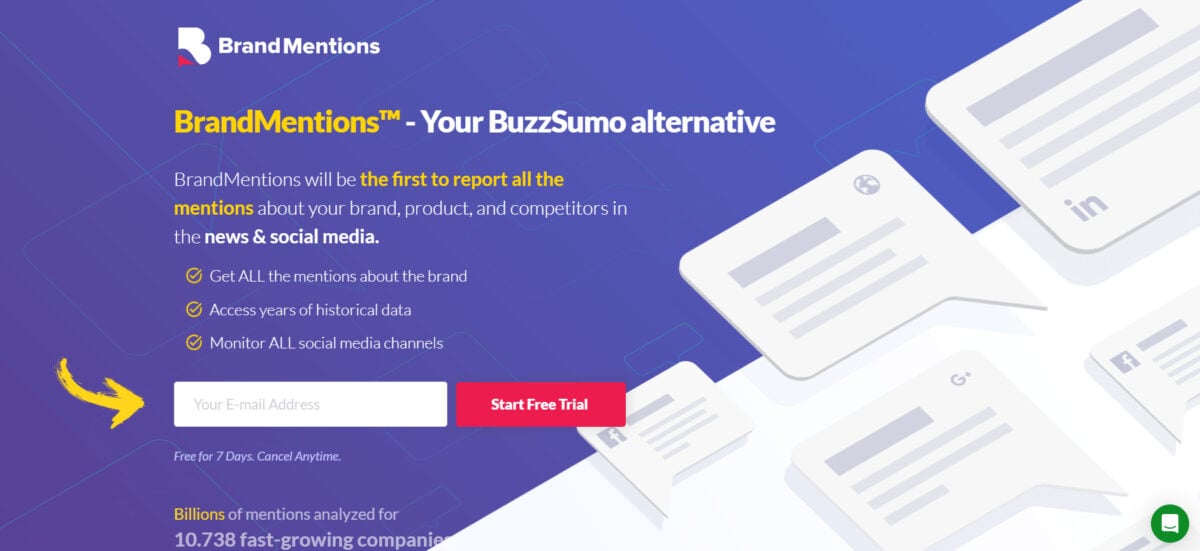 Supported Channels: All major online channels, including web and social media.
BrandMentions is laser-focused on unveiling every single mention of your brand across the vast expanses of the internet. By leveraging BrandMentions, businesses can engage with their audience, understand their core interests, and safeguard their brand reputation in the market. The use of BrandMentions is evident in their portfolio of 10,000+ fast-growing companies.
One notable feature is the Competitor Spying tool, which empowers businesses to scrutinize competitors' strategies, allowing them to adapt and evolve. As the company says, you can use the Competitor Spying tool to expose your competitors' strategies and make them better. 
Additionally, real-time notifications ensure that brands are instantly aware of new mentions or links, enabling immediate action or response. Finally, all this culminates in brands being able to manage their reputation, acquire and retain customers, and build engaging relations. 
Pros:
Comprehensive web and social listening.

Real-time notifications and email alerts.

Advanced tools for hashtag and brand tracking.

Offers competitor analysis features.

Comprehensive sentiment analysis.
Cons:
7-day free trial might be limiting for some users.
Price: BrandMentions has three pricing tiers: GROWING BUSINESS at $79/mo, COMPANY at $249/mo, and ENTERPRISE/AGENCY at $449/mo.
---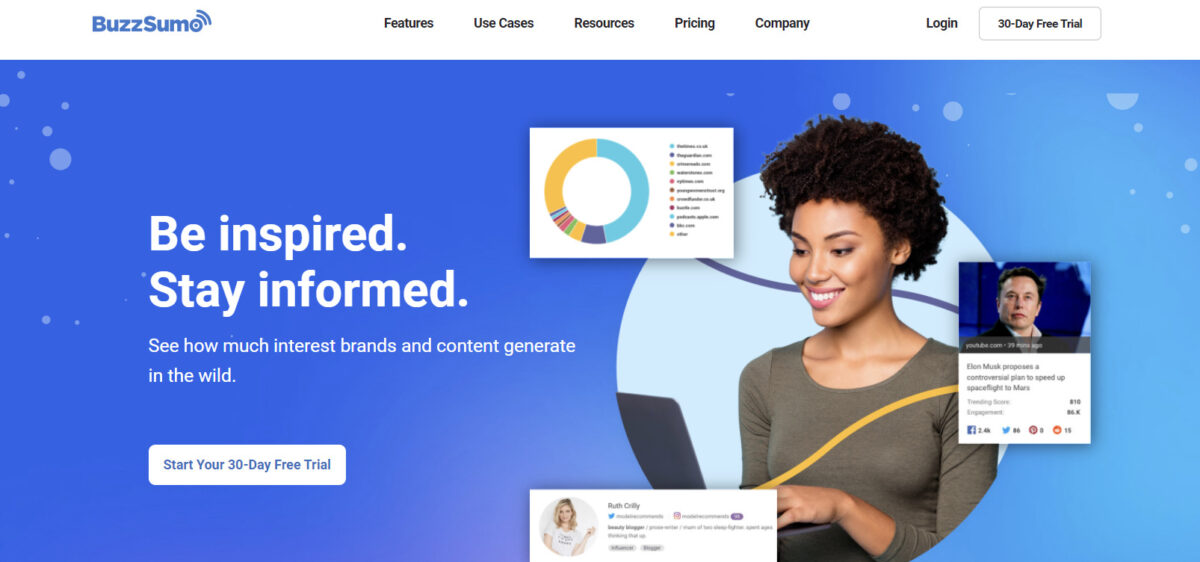 Supported Channels: Entire web
BuzzSumo stands as a pivotal tool for tracking mentions and understanding the undercurrents of your brand's perception. It proactively nudges you with updates on keywords, competitors, and industry trends, ensuring you're not left in the shadows of the rapidly evolving digital realm.
The platform excels in setting up alerts for various facets, be it topics, brand mentions, or even specific authors and outlets. BuzzSumo also ensures you're the first to engage with significant content by offering insights on journalists and influencers relevant to your niche. It even goes the extra mile by monitoring influential blogs and your backlinks, providing holistic SEO insights.
BuzzSumo encourages proactive brand engagement by allowing you to create alerts for vital brand parameters, amplifying reach by collaborating with influencers, monitoring organic growth metrics, and optimizing content strategy,
Pros
Comprehensive mention monitoring across various domains.

Real-time alerts for important brand metrics.

Detailed backlink tracking for robust SEO insights.

Features for tracking influential authors and outlets.
Cons
Specific supported platforms not provided.
Price: BuzzSumo offers four plans: Content Creation at $199/mo, PR & Comms at $299/mo, Sutie at $499/mo, and Enterprise at $999/mo. 
---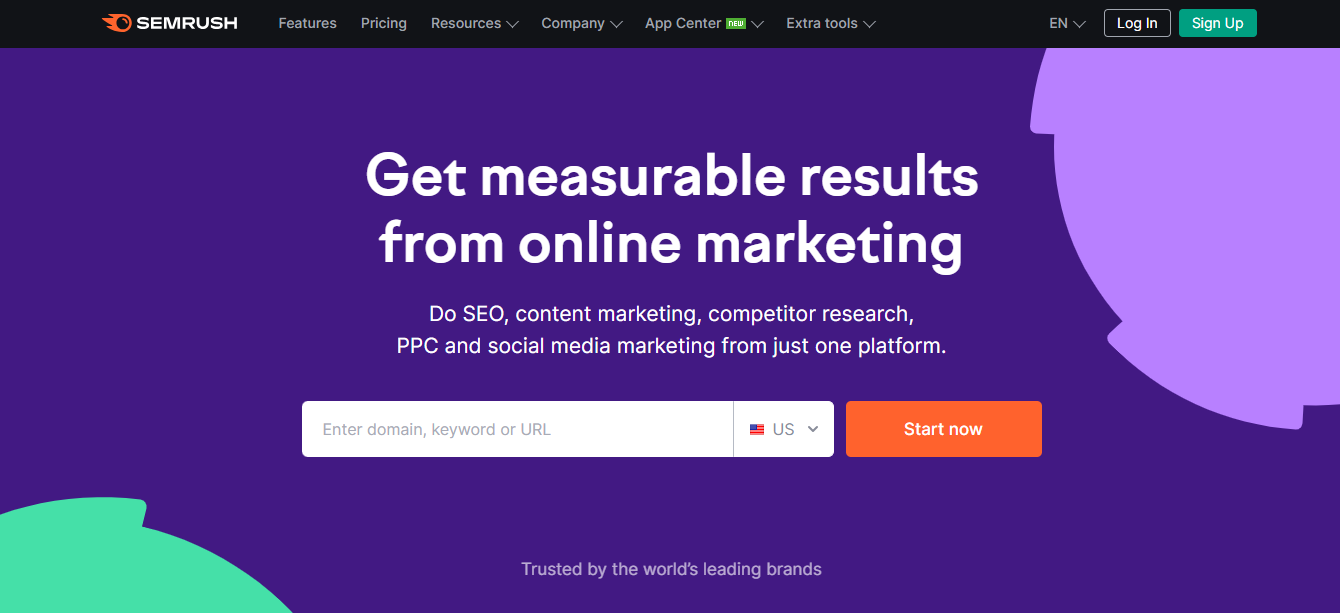 Supported Channels: General web and news sources.
Semrush's Brand Monitoring tool empowers businesses to comprehensively track mentions across the web. But their tool also allows users to set up detailed queries for tracking competitors, keywords, authors, and backlinks, giving a broader understanding of one's online presence.
Unique to Semrush is its emphasis on assessing the value of media coverage. Each mention comes packed with metrics that allow users to evaluate the importance and potential of every piece of coverage.
Additionally, the tool is built for responsiveness. With custom alerts and email notifications, businesses can swiftly react to unusual mention spikes or other significant events. With its intuitive dashboards and advanced search capabilities, brands gain a clear and concise overview of their media landscape.
Pros
Detailed queries for comprehensive tracking

Emphasizes media coverage value assessment

Responsive with custom alerts and regular digests

Supports backlink tracking

Flexible pricing with a custom plan option
Cons
Limited primarily to web and news sources
Price: Semrush offers three pricing options for its Brand Monitoring tool: Pro at $129.95/mo, Guru at $249.95/mo, and Business at $449.95/mo. 
---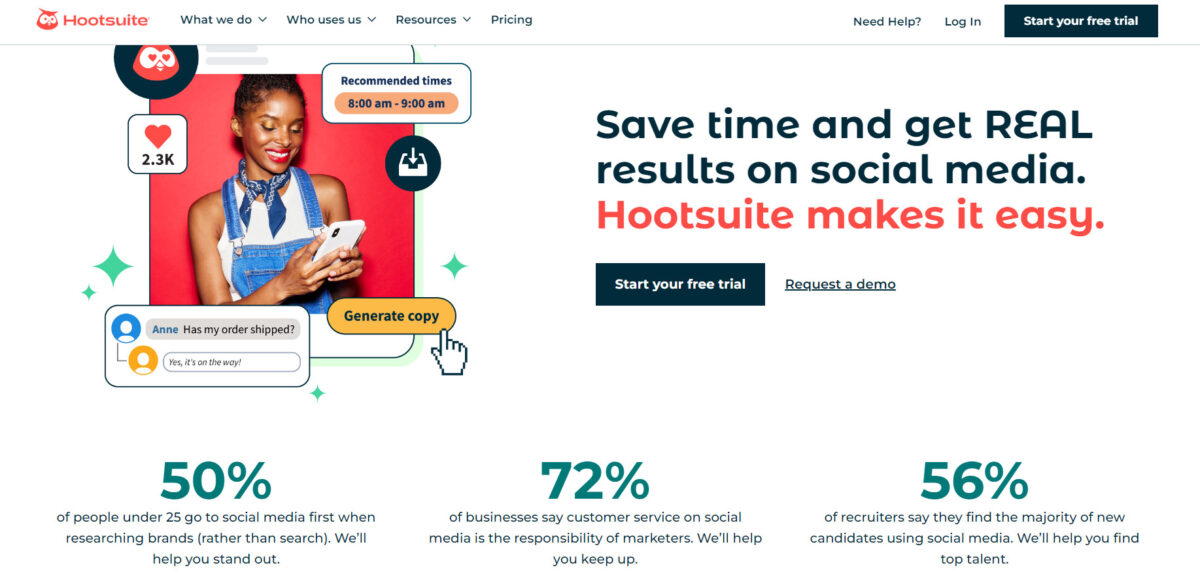 Social Networks Supported: Instagram, Facebook, TikTok, Twitter, YouTube, LinkedIn, Pinterest.
Hootsuite is a powerhouse for tracking brand mentions, keywords, and hashtags across various social media platforms all under one consolidated stream. With the platform's "Streams" feature, brands get access to all their content from connected social accounts, getting a real-time pulse on their posts and their ensuing engagement. With an automatic refresh mechanism in place, Hootsuite ensures you're always updated in the realm of social media monitoring. 
One distinctive edge Hootsuite has is its Hootsuite Inbox, a comprehensive tool that knits brand monitoring, social media engagement, and customer service into a seamless experience. Simply put, Hootsuite Inbox helps brands manage all social conversations in one place. Additionally, Hootsuite offers seamless integration with the top CRM platforms. 
Hootsuite also offers brands an enhanced ability to collaborate effectively with team members through organized message queues, tasks, and intuitive filters, gain a holistic view of individual interactions across social platforms, and incorporate insights from Salesforce and Microsoft Dynamics.
Pros
All-in-one brand mention tool across multiple platforms.

Comprehensive Inbox for integrated brand monitoring.

Automated message routing and AI-powered chatbot features.

High interoperability with CRM platforms.
Cons
Information on exact supported platforms not provided.
Price: Hootsuite offers four plans: Professional at $99/mo, Team at $249/mo, Business at $739/mo, and custom pricing for the Enterprise plan. 
---

Supported Channels: Twitter, Instagram, Facebook, YouTube, TV, Radio, and Online News.
Critical Mention prides itself as an all-in-one media monitoring platform, offering unparalleled tracking of brand mentions and earned media. The platform covers an expansive range of mediums, from international TV and radio channels to renowned social media channels and online news sources, including licensed print.
Brands can truly benefit from the platform's real-time search results, especially with its uncomplicated search functionalities. The platform also offers a dependable cloud-based foundation, ensuring optimal uptime reliability and access.
For a comprehensive view, brands can leverage customizable dashboards, generating detailed reports like publicity value, geographic distribution, and audience metrics. Its integration with Google Analytics permits a unified view of website metrics alongside earned media mentions.
Pros
Vast media coverage, from TV and Radio to major social platforms.

Robust, cloud-based infrastructure ensures high uptime reliability.

Customizable dashboards and in-depth reporting functionalities.

Sentiment Analysis for precise context understanding.

Real-time alerts customizable by media type or market.
Cons
Pricing is not transparent; it requires a direct quote.
Price: Brands are advised to request a quote to ascertain pricing details.
---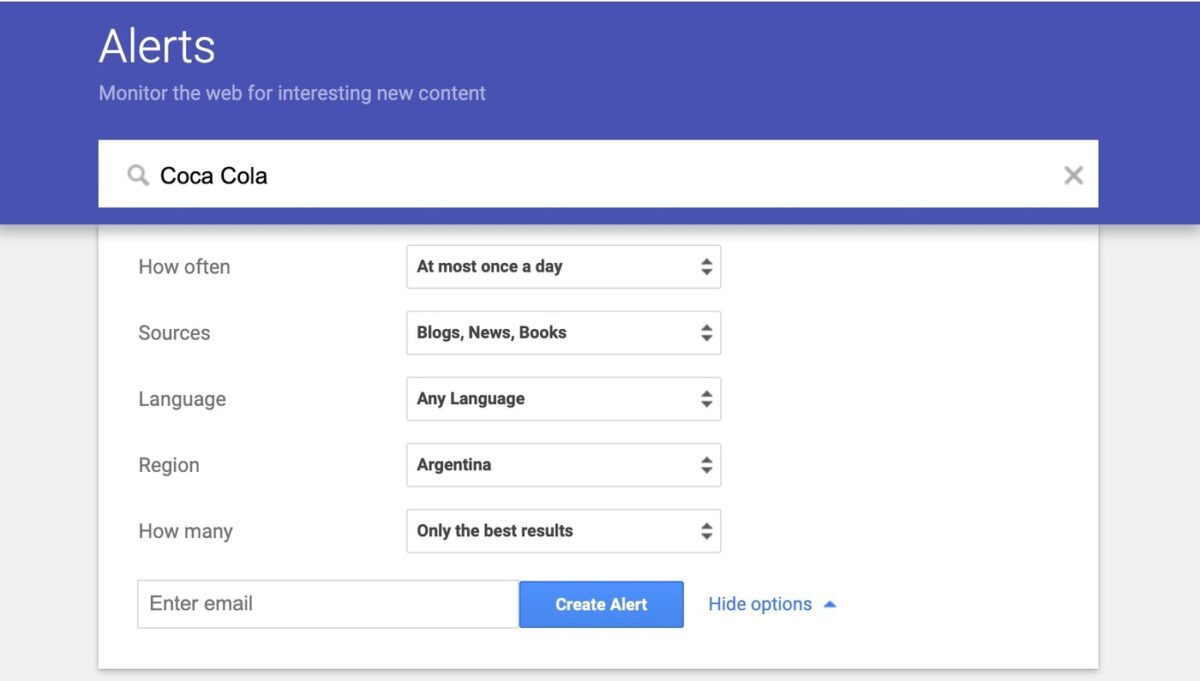 Supported Channels: Entire Web.
Google Alerts remains a marketer's favorite brand monitoring tool, especially considering it's free. With this tool, brand monitoring becomes as easy as using the Google search engine since all it takes to set up an alert and receive notifications is adding the relevant keyword. Afterward, Google Alerts will notify you whenever your brand is mentioned anywhere on the World Wide Web.
But that's not the only reason why Google Alerts is the go-to brand mentions tool for marketers. Firstly, it provides real-time insights that help brands tap into public sentiment. From addressing individual concerns before they escalate to recognizing opportunities for brand collaborations, Google Alerts keeps you ahead in the game.
Another outstanding feature of Google Alerts is its flexibility. Whether you're looking to monitor your brand's mentions, competitors, or industry updates, Google Alerts has you covered. It's designed to be user-friendly, ensuring a smooth experience even for less tech-savvy marketers.
Pros
Completely free to use

Provides real-time insights and notifications

Offers flexibility in setting up multiple alerts

Allows monitoring of competitors and industry trends

User-friendly and easy to set up
Cons
Overwhelming number of emails if not set up wisely

Only notifies about future mentions, not past ones
Price: Google Alerts is a free tool.
---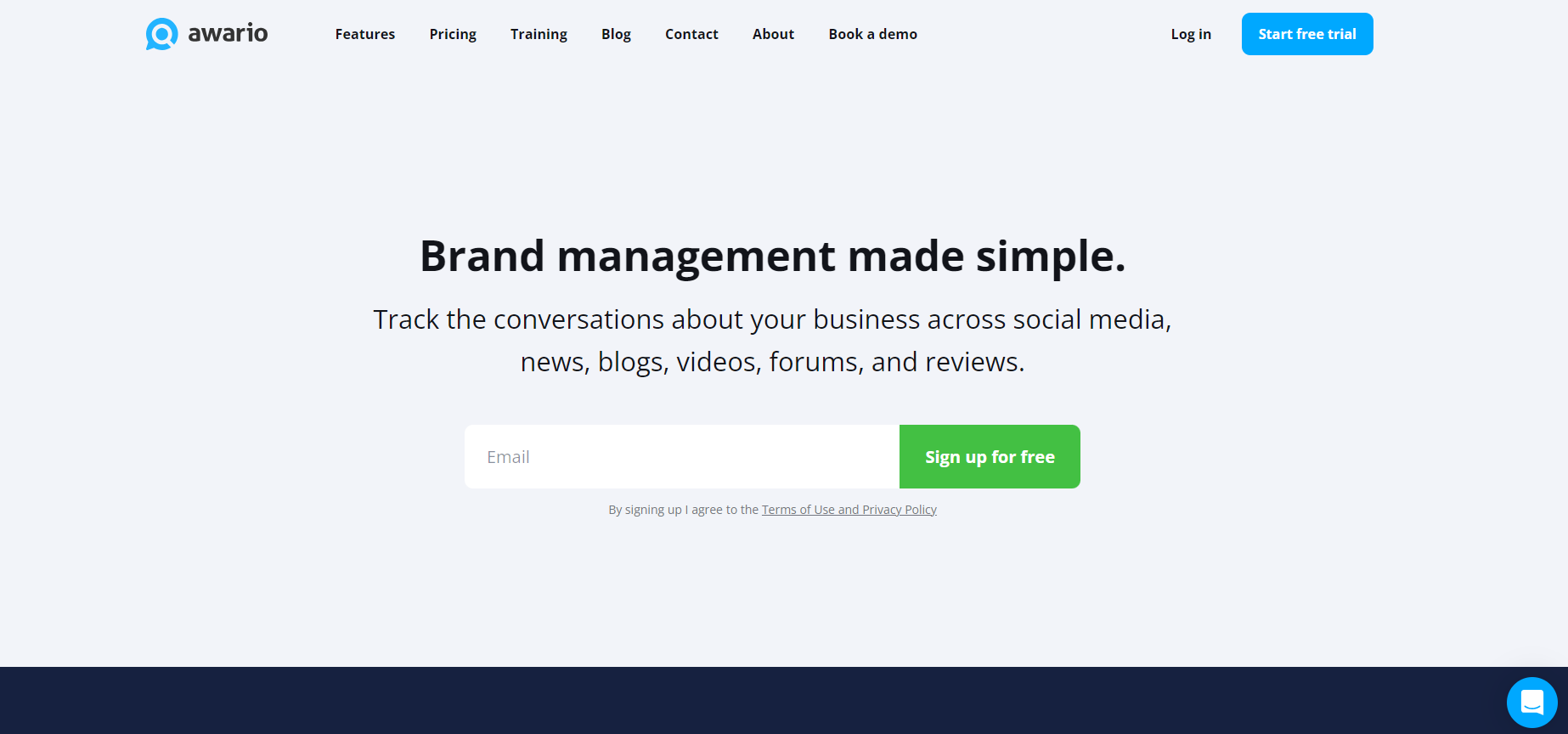 Supported Channels: All major platforms, including social media, news, blogs, videos, forums, and reviews.
Awario stands out as a versatile brand monitoring tool, committed to ensuring you're the first to know about brand discussions online. Whether using it to track social media mentions, blogs, videos, or forums and reviews, Awaro is the most immediate way to uncover relevant mentions about your brand. 
And that's Awario's highlight feature. Unlike many competitors, Awario scans over 13 billion web pages daily along with their APIs to uncover keyword mentions in real-time. This rigorous approach guarantees the prompt detection of new, pertinent brand mentions.
The tool also excels in segmenting valuable market data on social media, allowing brands to fine-tune their marketing strategies based on audience demographics. Additionally, Awario aids businesses in fostering deeper client connections, uncovering sales opportunities, and identifying influential industry figures for potential collaborations.
Pros:
Comprehensive coverage across platforms.

Direct engagement with customers in-app.

Pinpoints potential clients seeking similar brands.

Identifies key industry influencers.

Real-time insights available 24/7.
Cons:
May have a steeper learning curve for beginners.
Price: Awario offers three pricing options: Starter at $49/mo, Pro at $149/mo, and Enterprise at $399/mo. You also save 40% on all plans if you pay yearly. 
---
---
Why are Brand Mention Tools Important for Businesses?
Brand Mention Tools are crucial for businesses because they help monitor and respond to fast-paced digital conversations, whether good or bad. Speaking on the latter, negative reviews or misinformed posts can quickly escalate into PR challenges if not addressed promptly. On the other hand, these tools help identify opportunities to leverage positive mentions for testimonials and user-generated content.
They also provide valuable insights into competitor discussions, market sentiments, product/service gaps, and industry trends. Additionally, they reveal the geographic locations of passionate and influential audiences, enabling targeted marketing efforts for maximum impact.
---
What to consider when selecting a brand mention tool?
Pinpointing the ideal tool tailored to a brand's specific requirements can be a formidable task. When embarking on this selection journey, one must reflect on various facets.
Firstly, it's crucial to understand the tool's scope: Does it merely focus on primary social media outlets, or is it comprehensive enough to probe into niche forums, blogs, and diverse digital spaces? Then comes the evaluation of its analytical prowess. A tool must do more than just spot mentions; it must be able to gauge sentiment, forecast its potential reach, and propose viable engagement approaches. 
The ease of integration into the pre-existing marketing technological framework and the tool's user-friendliness is another vital checkpoint. No brand wishes to grapple with a complex interface that hinders smooth navigation. Delving deeper, it's essential to ascertain if the tool offers customization.
Finally, the right brand mention tool should allow marketers the ability to modify searches, alerts, and reports to refine strategies. 
---
Conclusion
As the digital sphere continues its relentless expansion, brand mentions tools have emerged as the radar systems for Marketing Executives, alerting them to both challenges and opportunities in real-time. As with any tool, the key lies in selecting the right one, deploying it effectively, and continuously evolving strategies based on the insights it offers.
Frequently Asked Questions
Can these tools also analyze the sentiment of the mentions?
Yes, many advanced Brand Mentions Tools come with sentiment analysis features. They can categorize mentions as positive, negative, or neutral, helping businesses understand the overall public sentiment toward their brand.
How do Brand Mentions Tools differentiate between genuine mentions and spam?
Most tools use advanced filtering algorithms to sift through genuine mentions and reduce noise from spam or irrelevant mentions. This ensures that the data you get is meaningful and actionable.
How can these tools assist with influencer partnerships?
Brand Mentions Tools can help identify key influencers who are already talking about your brand or those in your industry niche. This can provide valuable insights when considering influencer partnerships or collaborations.
What if my brand has a common name? Will the tool get confused?
Many advanced tools allow for contextual understanding, meaning they can differentiate between general terms and brand-specific mentions based on the surrounding content. Additionally, most tools allow users to set specific parameters or filters to refine results further.