Thanks to advances in technology and changes in how consumers spend their money, the fashion industry has become less exclusive making it easier for solopreneurs to enter this blossoming segment. According to The Fashion and Apparel Industry Report by Shopify, the eCommerce clothing segment is expected to reach a worldwide revenue of $441B in 2021. So, if you are fanatical about fashion and looking to start a side hustle or perhaps want to leave your full-time job altogether, starting an online boutique in 2021 might just be the answer.
To help you start your online boutique, we have compiled the following step-by-step guide. From identifying your target audience to marketing your product items, we have got you covered.
---
9 Easy Steps to Starting an Online Boutique:
---
---
Identify Your Niche
Even if you have narrowed it down to clothing, you can and should still specialize it further. Many business owners mistakenly think that everyone should find their business and product range appealing. This is not the case. Your real goal (and one that is much more achievable) is to target a specialized section of the market. In the case of an online boutique, you can, for example, consider selling only vintage clothing or athleisure for women.
Here are some other niches that you can consider for your online boutique:
Kids clothing

Women's hats

Custom rings

Men's bags

Handmade scarves

Plus-size bathing suits
To help you with this step, consider who your target audience is. If it is women, you might start by selling custom rings and then later expand to handmade scarves, depending on which products are in demand. It is better to start small and grow your product range as your business grows.
Knowing your niche will also help you to develop your brand identity and marketing strategy (which we'll touch on later in this article). So, this first step is really important and much more than simply deciding which product ideas to sell in your online boutique.
---
Decide on a Name and Domain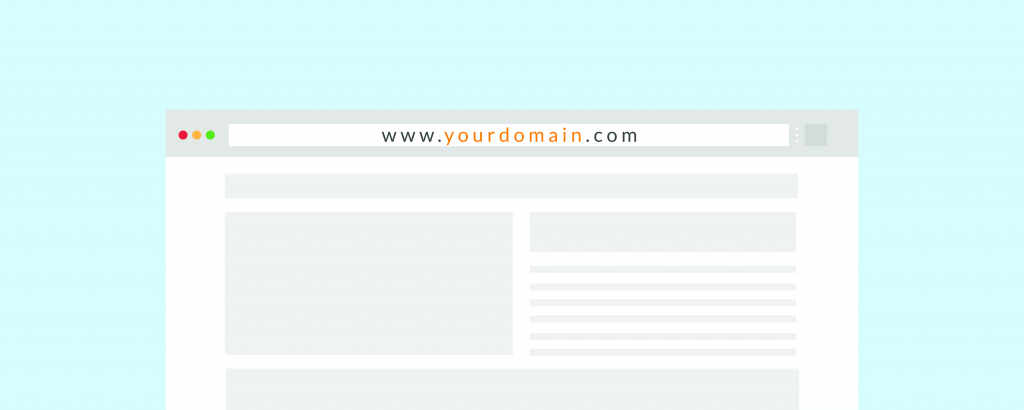 Good names are original and short. Consider your target audience and their passions when choosing your business name for your boutique. After you have shortlisted your favorites, it is a good idea to get some feedback. It could just be that one of the possible names has negative connotations that could spell disaster.
Once you have decided on the one, be sure to check if the domain is still available and that it has not been trademarked. If the domain name is unavailable, move on and check if your second favorite is available. Even the best name is of no use to you if the domain is unavailable.
---
Write a Business Plan
Online businesses need business plans too. Even if you do not plan to apply for funding, a business plan is a useful tool that can help you to stay on course.
In your business plan, you will cover aspects like:
Market research

Your business model

Estimated costs and revenue

Marketing strategy.
When you started this journey, you already completed some market research when you identified your niche. Now, in your business plan, you will take it further by including quantitative information about your market's current size and growth rate. While you are busy measuring your market size, it is also a good idea to take the time and get a better idea of your competition. You can, for example, complete a SWOT analysis to help you identify your strengths, weaknesses, opportunities and threats which will help you to get much better insight of where your online boutique fits in.
With regards to your business model, you can consider exploring white label (also called private label), print on demand, dropshipping or custom cut and sew. The latter model is the most expensive and requires the most work. If you opt for custom cut and sew, you will either make all your clothing items from scratch or enlist the help of a tailor. So, unless you are set on going this route, rather consider using a print-on demand service, like Teespring, or working with a dropshipping supplier to help you get started.
---
Select an eCommerce Platform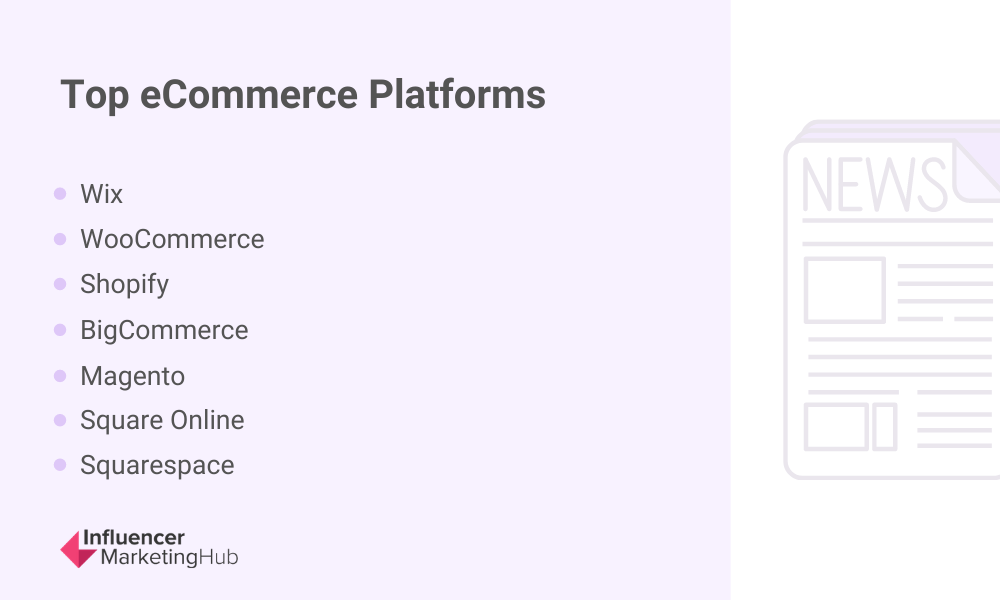 Your eCommerce platform will serve both your customers and your business. It offers a storefront for your customers, while it also offers you various tools (like shipping calculators and payment processors) which you will need for your business operations.
By using an eCommerce platform over a site like Etsy, you will have more control over the layout of your website and user experience. Plus, these platforms make it really straightforward to create a website. You can, for instance, check out BigCommerce, WooCommerce, Squarespace, or Shopify. These are four of the most popular eCommerce platforms for starting an online business.
---
Create Your Brand Identity
Your business name, selection of products, target audience and style of your website will all help to shape your brand. You can, for instance, opt for something more minimalistic and modern if you are selling men's bags. Though, if you will be selling kids clothing, something quirky will be more suitable and effective.
Whichever style you choose, your branding should be consistent. This means that even the seemingly insignificant elements like the font you use on your website should be applied consistently to create a cohesive effect.
---
Source Suppliers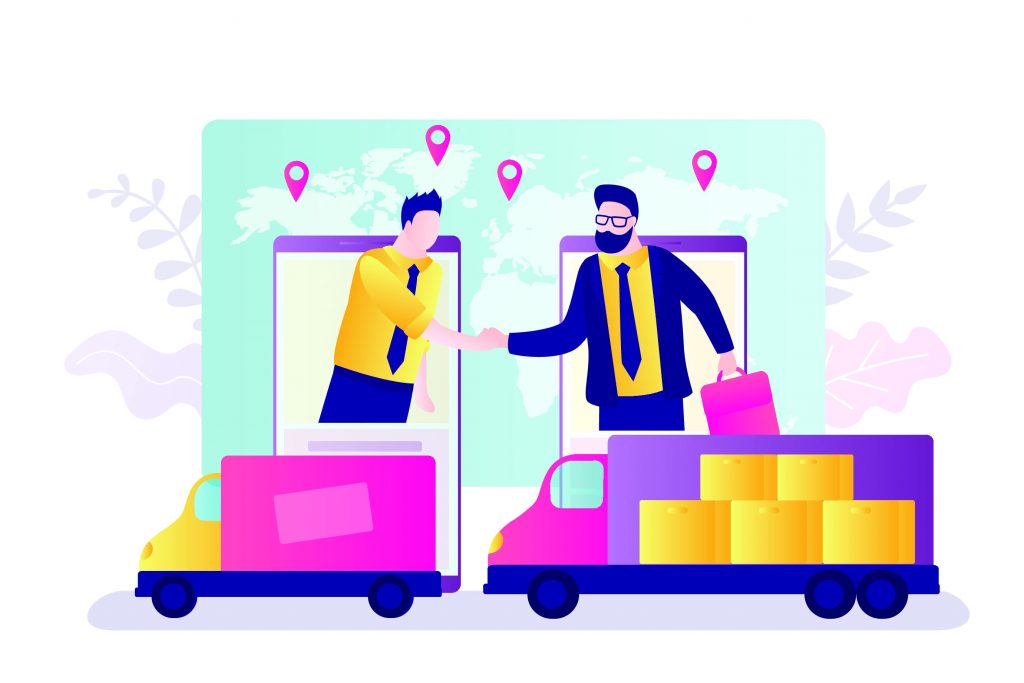 When it comes to finding suppliers, you need to consider your budget, the quality of the products and the reputation of the supplier. It is a good idea first to screen possible suppliers by requesting a few samples. Not only will this (extra) step give you a good indication of if the products are on a par with your standard, but it can also give you some idea of how well the supplier communicates. If everything goes well with your online boutique, you will have to communicate with your suppliers on a regular basis. So, be sure to screen them beforehand and ask if you will have a dedicated rep who you will be able to contact when there is an issue.
While it will take some time, there are luckily numerous places where you can source products and suppliers. You can for instance, try Etsy and eBay. Though, do not limit yourself just to the Internet. You can also visit your local markets and ask the designers if they would consider selling some of their items to you at wholesale prices.
---
Build Your Website
Many online business owners make the mistake of immediately feeling compelled to start with their website. In order to build your eCommerce site, you will first need to have a business name (which should ideally be the same as your domain name) and know which eCommerce platform you will be using. Plus, what is a website without the products that you want to sell? All these elements are necessary before you can start to create your website.
The majority of eCommerce platforms offer a wide range of templates and themes that you can customize for your online boutique. Let your brand identity that you have created guide you when it comes to selecting a template. You will see that some are already more geared for a minimalistic feel, while others are, for example, more playful.
The following are important elements on your website that need special attention:
Photos and descriptions of your products

A checkout policy

Contact details
Photos and descriptions of your products
High-quality photos and accurate descriptions of your products are extremely important. As you will be operating your store online, your customers can only rely on your photos and descriptions to get an idea about the look and feel of your products. Plus, when you do it right, it can help your products to stand out.
When taking photos of your products, it is important to remember that your products should be the focus. So, pay extra attention to lighting and avoid using busy backgrounds. You can always add a few lifestyle photos in addition to your product-only photos to show visitors the versatility of your garments and share a few tips about how they can wear your clothing range.
With regards to writing product descriptions, it is important to include the right keywords which will help you with your search engine optimization (SEO). While you want to ensure that all the features have been described accurately, you also want to include the benefits that the individual product items can offer.
Checkout policy
Your checkout policy will include your terms and conditions, shipping policy and policy for returns. It can also be a good idea to include specific information about how your sizing works.
Contact details
Your contact details should be easy to find. Even if your policies explain everything in detail, your customers will still need to reach you from time to time if they have a specific question about your product. While live chat will most likely not be necessary in the early days, it can be a useful feature later when your online boutique is bigger.
---
Work Out Your Shipping
While shipping might not be one of the first steps that you need to complete, it remains equally important. Nowadays, customers expect fast shipping without having to pay a small fortune. So, your challenge will be to find a shipping solution that is cost-effective and fast.
Shipping can make or break an online business. It is important that you sort out the logistics before you start taking orders. Be sure to read up on the most popular shipping carriers in your region and take the time to compare the rates to find the best option(s) for your business.
Here are a few things to consider when sorting out your shipping:
Will you offer international shipping?

Will you charge by weight?

Will you offer your customers different time slots?

Will you offer premium shipping at a more expensive rate?

Will you perhaps offer free shipping for purchases that exceed a certain amount?
---
Market Your Online Boutique
When it comes to marketing your online boutique, you will want to take a comprehensive approach and use different mediums. Here are some channels and ideas to explore:
Social media
Social media is currently one of the most effective channels for marketing. Before deciding which social media platforms you want to use, research which channels your target market uses the most and select the most popular three channels. Some channels also offer a shopping feature which can help you boost your conversions.
As clothing and accessories are ultimately all about what it looks like, platforms like Instagram and Pintrest that focus a lot on visuals as opposed to text will work great. Here you can share exciting news about new stock, but also be sure to share images that succinctly express the essential traits of your brand.
Email marketing
In addition to social media marketing, you can also create an email marketing campaign. By sending out regular emails that your target audience will find relevant, you can start to build a relationship with them.
Brand ambassadors
If there are vloggers, bloggers or other influential people who epitomize your brand and the ideals of your target audience, you can also reach out to them and start a brand ambassador program that will encourage them to make social posts about your boutique. You can, for example, give them a discount that they can share with their network or offer them the opportunity to write a guest post for your blog.
---
Wrapping Things Up
If you opt to start an online boutique instead of a brick-and-mortar store, you might have not to worry about identifying the perfect retail location (and paying every month's rent on time). Though, it comes with its own unique set of challenges such as product photography and shipping. By taking a step-by-step approach like the one outlined in this article, your online boutique will be dressed for success. After all, it is not only your customers who should look the part, right?