Snapchat presents a unique challenge to marketing agencies with its disappearing posts. In some ways, this makes the social media channel akin to Twitter, where although tweets do not disappear as such, they very quickly become buried. It has taken a while for advertising agency executives, particularly those of the positively geriatric age of thirty or older, to come to terms with Snapchat's unique features, and embrace them in their campaigns. However times are changing, and Millennials are gaining a foot in the door of many agencies, dragging their Generation Y and X colleagues with them into the world of new social media.
The is quite a range of different types of agencies profiled here. However, they all have one thing in common; they are prepared to give Snapchat a try, prepared to feature it as the main medium in campaigns for some fairly large and important clients. Of course, they are careful about which clients to promote on Snapchat and which influencers to bring alongside. You will not find any campaigns here for hearing aids or retirement homes. However, you will find a recruitment campaign searching for Generation Y talent. There is another common thread for all of these agencies. They all created campaigns good enough to be nominated for the finals of (and in AKQA's case, won) the Shorty Awards, either 2016 or 2017, in the Snapchat category.
---
Top 10 Influencer Marketing Agencies for Snapchat:
---
AKQA
AKQA calls themselves "an ideas and innovation company." They are a large digital agency, employing 2,000 staff globally, with offices across Europe, North America, South America and Asia. Their mantra is, "the future inspires us. We work to inspire".
As you would expect with an agency of this size, they have created campaigns, some incorporating social media, for some large and well-known clients, including Activision, Audi, Delta, Nike, Starbucks, Rolls-Royce, and Verizon.
Obviously, Snapchat is just one channel that they utilize. However, they showed in their campaign for Activision's Call of Duty: Advanced Warfare, that they know how to utilize the social channel well. They went on to win the Snapchat Award in the 2016 Shorty Social Media Awards.
Call of Duty: Advanced Warfare follows on from Call of Duty: Black Ops 2. AKQA worked with developer Treyarch to secretly hack into the Black Ops 2 multiplayer game maps and suddenly appear "in game" to the existing players of the franchise. They embedded snapcodes in the game.They then used Snapchat to release content about Call of Duty: Advanced Warfare, to encourage players to talk about the new game. These snapcodes were the first that players knew about the existence of the new game. This led thousands of players to flood to the Call of Duty Snapchat account to see what they meant. These were followed up with cryptic videos over the following days, keeping the buzz going.
There were more than 6 million engagements on the teaser content, leading to 1.3 billion earned impressions and 700,000 social mentions. AKQA and Activision clearly knew where their players hung out and Snapchat was the perfect medium for the teaser campaign.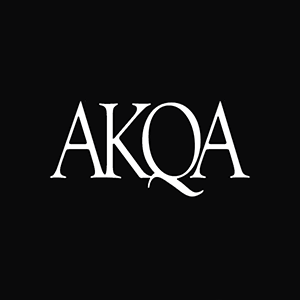 AKQA
AKQA is an ideas and innovation company. We exist to create the future for our clients.
---
Cramer-Krasselt
Cramer-Krasselt is an integrated marketing and communications company and is the second-largest independent agency in the United States. As such, digital marketing is simply one part of their creative whole. However, they do not operate in a traditional structure. They split their team by subject matter disciplines, rather than by types of advertising. Therefore, Snapchat is simply one of the tools in their arsenal to project a client's product image. They will create a campaign utilizing Snapchat influencers if it is suitable for the target audience, just as easily as they will create a television campaign or a billboard for different audiences. One of their 2015 campaigns was on behalf of Cedar Point Amusement Park. The target was to get teens to both visit the park and talk about it to their friends. Cramer-Krasselt felt that a Snapchat campaign would be perfect to meet this goal.
They developed "Cedar Point Catch-a-Ghost" and encouraged Snapchat users to screenshot difficult-to-photograph ghosts before they disappeared. There were prizes for being one of the first five people to submit an official ghost picture.
Over 15,000 teenagers sought out the story each day the campaign ran, and there was an excellent conversion rate.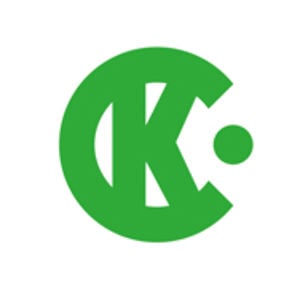 Cramer-Krasselt
Krasselt (C-K) is the second largest independent advertising agency in the U.S. known for integrated campaigns for clients such as Corona, Porsche, Hilton and Panera Bread.
---
Organic Inc
Organic Inc is solely a digital agency. They see digital as both an input and an output of the creative process. They believe the inspiration for their ideas comes from unique connections hidden in data, experiences, and technology. They will use whichever digital media seems appropriate for the product they are marketing. This includes Snapchat to get the message across to a young audience when suitable.
One of their campaigns with a youth focus was for AT&T, based around college football. The campaign recognized that college football fans no longer simply sit and watch the games on TV, but instead prefer to view and share their experiences on their smartphones. Organic chose to deliver videos of various games on Snapchat's Discover section, interspersed with other editorial content, leading up to the College Football Playoff. AT&T then sponsored the 2016 National Championship Game Live Story on Snapchat.
The campaign depicted football stars and other celebrities using the AT&T network to increase their enjoyment of the college football season. As the campaign was for a phone network, the videos emphasized the celebrities video chatting about college football.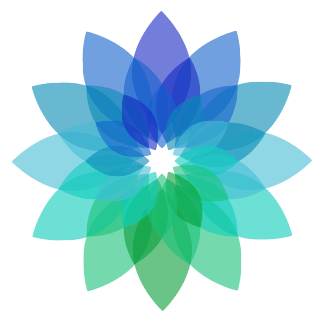 ORGANIC
We pair digital intel with customer empathy to discover insights that no one else can. This drives effective, efficient creative and transformative ideas & platforms.
---
VaynerMedia
Gary Vaynerchuk founded VaynerMedia in 2009 as a social shop. It has since grown to be a full-digital shop. However it has never forgotten its social origins, and they continue to create highly regarded social campaigns. Gary Vaynerchuck is famous for embracing the internet himself. In his recent blog post, Document: Don't Create: Creating Content That Build Your Personal Brand, he emphasizes the importance of regularity on social media - even just for your personal brand - and how you should document your journey. If you are on Snapchat, Vaynerchuk believes you should be posting stories at least 6-7 per day.
So is it any surprise that his digital ad agency follows in his footsteps, and nails the use of social media to document brands?
One example of this for the 2015 Electric Zoo festival - Electric Zoo: Transformed. MasterCard was a major sponsor of the festival. VaynerMedia's challenge was to prove to the festival's audience of Millennials that being a MasterCard holder mattered. A week before the festival they appointed brand ambassadors clad in eZoo-themed animal costumes and paraded them outside popular NYC nightclubs. They handed out tickets to exclusive preview events and the festival itself to MasterCard holders. Their progress around the clubs was photographed and Snapchatted throughout the night in real time. The following night VaynerMedia organized one of these preview events - a private show by the band, Keys N Krates. Again, VaynerMedia shared the entire night via Snapchat. Three MasterCard ads were also shared, mixed in with the rest of the Snapchats, and these ads received an average 21 million views.
VaynerMedia
VaynerMedia is a social-first digital shop that focuses on storytelling across platforms. We build creative campaigns from insights gained through micro-content we produce, ultimately driving actual business results.
---
The Media Kitchen
The Media Kitchen is a full-service media agency with offices around the globe. Playing on their name, they believe that they "cook up" the most innovative media experiences by Media and Creative working together. They are the 2016 Media Post Agency of the Year. Digital is now 51% of their billings.
As their approach to technology is to partner with the best-in-class platforms in every relevant category, it should be no surprise that they recognize the advantages of Snapchat as a channel for certain markets. Courtney Blount, Associate Director at The Media Kitchen, sees the recent addition of attachments, such as articles and long-form videos, to Snapchat ads, enhances Snapchat's capability for storytelling. She also believes, a recent change to allow horizontal video, in addition to Snapchat's vertical signature-form, also opens up Snapchat to some brands previously reluctant to go there.
At first glance, you might not think of investment banker, Goldman Sachs, as a particularly likely account to feature Snapchat in its campaign. However, it was seeking additional recruits from non-traditional paths, which meant that it needed to target a young audience than normal. The Media Kitchen set up a College Campus Stories channel on Snapchat, targeting potential interns and entry-level recruits. They used 10-second videos to show how a career at Goldman Sachs could intersect with different students' skills, backgrounds, and interests. This turned out to be the first campaign to ever use SnapChat for recruitment purposes, which added to the campaign's media coverage.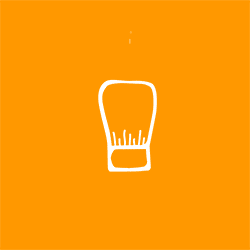 The Media Kitchen
Born of a creative agency and fueled by start-up technology, The Media Kitchen is today's most inventive full-service communications planning and buying agency.
---
1000 Heads
1000 Heads describe themselves as a Word of Mouth agency with social expertise at their core. They want brands to talk to people, and to be talked about by people. They recognize the importance of "social" in social media and create social content strategies for all of their clients in The United States, United Kingdom, Dubai, Australia and Germany. One of their clients is Dubai Tourism, who held the first Dubai Comedy Festival over ten days in October 2015. 1000Heads was tasked with launching the festival in an original and innovative way.
They felt that Snapchat was perfect for connecting with the expected youthful audience for the comedy festival. This was the first use of Snapchat as a lead channel to promote a major Dubai event. An estimated 80% of web traffic in the area of the festival came from mobile. They began building an audience by offering free tickets to other headline shows for people who followed them on Snapchat, along with cross-promotion on other social media channels. They then sent a series of short videos as the festival approached, building up audience anticipation. During the festival itself, they gave the Snapchat channel over to a famous Saudi comedian and social influencer, Bader Salah. Engagement rose 3,000%. There was also a dedicated booth on site during the festival, running activations including games and competitions. Around this, they Snapchatted videos of other comedians as they performed. In the end, there were 250,000 organic Snapchat views with 63.5 million reached across all channels.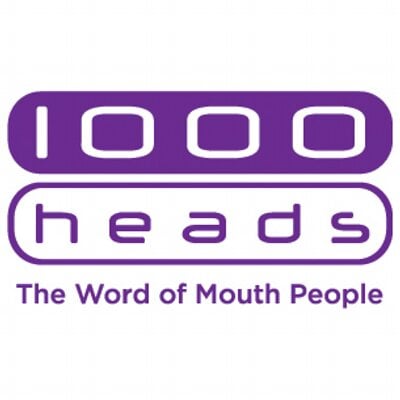 1000 Heads
We're The Word of Mouth People. We help brands to be more social; to talk to people, and to be talked about by people.
---
PopShorts
PopShorts specializes in mobile-focused social influencer campaigns. They recognize that people spend 80% of their social media time on mobile devices, so they plan their campaigns on that basis. They have audience data on more than 50,000 creators, so they choose the influencers they target deliberately, selecting the best channels and influencers for a campaign, based on available data. One of their clients, NBC's The Voice, is targeted at a youthful audience, most of whom are savvy social media users. The Voice wanted to do something special for their fans on Valentine's Day. PopShorts came up with a 24-hour Snapchat campaign giving fans a unique, interactive experience.
The campaign began with The Voice's judges asking fans to opt for their #VoiceValentine. PopShorts was then able to take each fan's vote and send them targeted content based on their choice. Fans received videos from the judge they voted for, as well as art created by PopShorts and user-submitted content. They cross-promoted this campaign across all of The Voice's social media channels. The campaign ended up with 1.5 Million Snapchat views, 7,000 view-submitted snaps, and 4,509 new Snapchat followers for The Voice.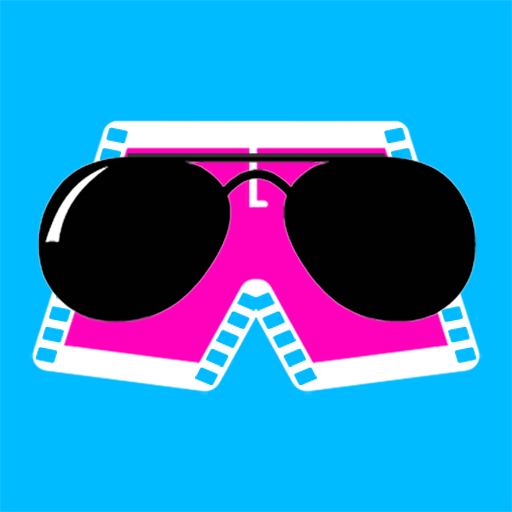 PopShorts
PopShorts is a mobile-first creative agency that specializes in producing social media influencer marketing campaigns for the the world's leading brands, studios, and agencies.
---
JCP Digital and JCP Ignite
Just to show that the world of social media marketing is truly global we include JCP Digital, a Norwegian-based agency. This is the digital division of communications agency, Just Cruzin' Production, or JCP for short. The company's goal across all of its divisions is to captivate people. JCP Digital uses the web and mobile to do this, including social media of course. Pepsi, being multinational, is probably as well-known in the Nordic region as it is in its native North America. JCP Digital, along with JCP Ignite, the creative part of JCP which focuses on experience-marketing, created a Snapchat influencer campaign as part of Pepsi Max Norway's digital sponsorship deal with New York Rangers player Mats Zuccarello.
Zuccarello is a famous sports star in Norway. However, he is New York-based and naturally private, meaning that most fans know little about his life. JCP created a Snapchat channel for Zuccarello and encouraged the ice hockey player to send snaps of his New York life to signed-up fans. The fans were given the challenge of sending snaps to Zuccarello that would gain his attention, with the best one resulting in the fan receiving a free trip to New York to meet his or her hero. By the end of the 10-day campaign, fans had sent 4,000 photos to Zuccarello.

JCP Digital
We are one of the leading full service agencies in Scandinavia, offering expertise within advertising, events and PR.
---
Something Massive
Something Massive lives at the intersection of digital culture and brand. They are a boutique agency based in Los Angeles. They cover a wide range of specialties, including digital marketing, social and mobile. Somewhat appropriately for a Californian agency, one of their 2009 founders is Chris Gibbin, a filmmaker, and producer. As with many of these agencies, they would not claim to be Snapchat connoisseurs - they are creatives who choose the most suitable marketing channels for their clients' products and target audiences.
One such client was Sony Pictures Entertainment, who released the latest James Bond film, Spectre, in late 2015. Sony wanted to create a digital event to build buzz around the film's release, so Something Massive created a pop-up Snapchat "Discover" James Bond channel for one day. This lead to a rolling 24 hours of Bond coverage around the globe. Each snap was interactive and relevant to Bond. Something Massive then created Spectre geofilters, allowing worldwide users to use special Bond artwork on their content on their region's film release day.
This was the first branded channel on Snapchat. It resulted in 40 million Snap views and 175,000 shares.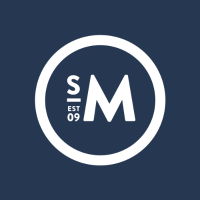 Something Massive
Something Massive is a boutique digital agency based in Los Angeles specializing in original content, social media, website design and development, strategy, and awesomeness.
---
SapientNitro
SapientNitro describes itself as redefining storytelling for an always-on world where brand experience flows through digital, retail, social, mobile and commerce as part of a single moment. They call their process "storyscaping," where they tell brands' stories by a series of connected channels, selecting the best combination channels for each brand's particular story. As part of this, they see social media as a way to connect brands with always-on fans. One of their campaigns using a mix of Snapchat and native advertising was for Nutella. They recognize that Millennials love Nutella and happily talk about it on their social channels. They also knew that Millennials love supermodel, Gigi Hadid.
One day Gigi posted a picture of her favorite Nutella crepe, so SapientNitro saw the benefit of using her influencer status to help tell the Nutella story. They sent her some Nutella, with the hope of gaining some celebrity-leverage. The also sent product to her boyfriend Zayn (ex-One Direction) as well as her sister, Bella (a model), and Bella's boyfriend, Abel (from The Weekend). SapientNitro and Nutella sent all of this free product in the hope of some Snapchat interaction between the stars and their fans. To encourage the stars' involvement, Nutella created personalized jars for each star. The influencer marketing initially hit a wobble, with Gigi and Zayn breaking up before they received their personalized Nutella jars. However, when the couple reunited a few weeks later, Gigi SnapChatted a picture showing both her and Zayn's personalized Nutella jars, also reunited. The result was that SapientNitro's guerilla marketing managed to earn their client 2,525 mentions and 7.2 million impressions.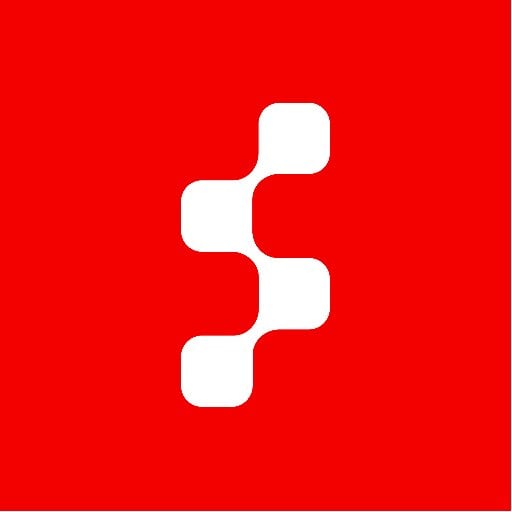 SapientNitro
SapientNitro is a new breed of agency redefining storytelling for an always-on world. We're a global powerhouse of creative, brand and technology expertise.