If you operate an eCommerce business of any scale, you will know that there never seems to be enough time in the day to do all the necessary tasks. You have to build an online store, source product, make everything eye-catching, market to your target audience, build traffic, manage your inventory, ship to your customers, and ensure that you keep sufficient financial records to keep the tax department and others happy. Therefore, you need to take advantage of any technology that can ease these processes for you.
We have determined the essential steps in running an eCommerce store and examined a couple of eCommerce apps, platforms, or other software solutions that can help you meet your goal in each area. If you use an eCommerce platform, like Shopify or eCommerce, you might find an accompanying app or plug-in in your App Store for some of these software solutions.
---
Top 20 eCommerce Apps to Make Your Store Management Manageable:
---
Affiliate Marketing and Influencer Tracking
1. Refersion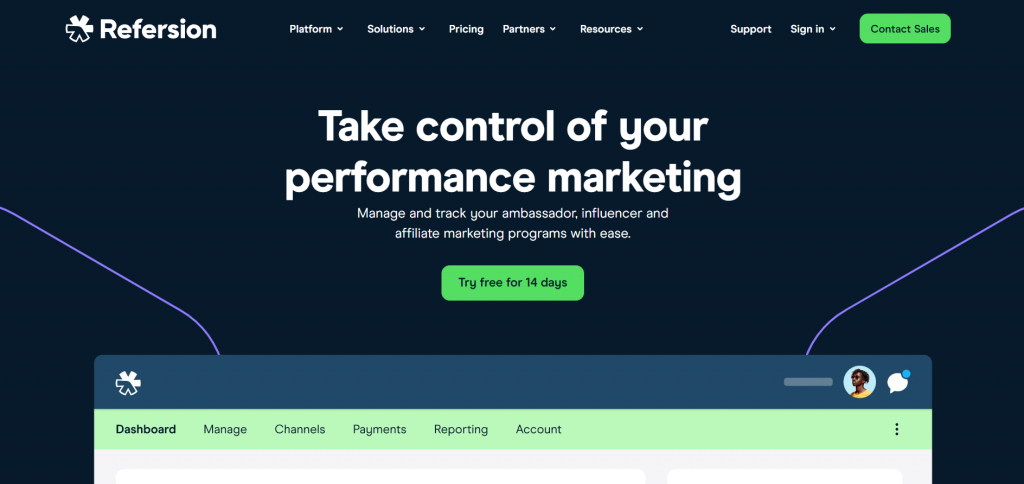 You can use Refersion to manage and track your ambassador, influencer, and affiliate marketing. It easily integrates with many popular eCommerce portals, making it simple for you to track any digital sale your affiliates (or indeed influencers) make. If you use more obscure eCommerce software, you can instead use Refersion's pixel to track your affiliate orders.
Refersion customers gain automatic access to the Refersion Marketplace, an open network of affiliate partners actively looking to partner with merchants. Merchants begin by creating an offer in their Refersion account. If the offer is attractive enough, compared to the competition, you should have potential affiliates contacting you wanting to sell your products. You follow a similar process if you're looking for influencers for a campaign. In addition, you can automate much of the process, including giving approvals for affiliates and orders.
---
Product Sourcing
2. Helium 10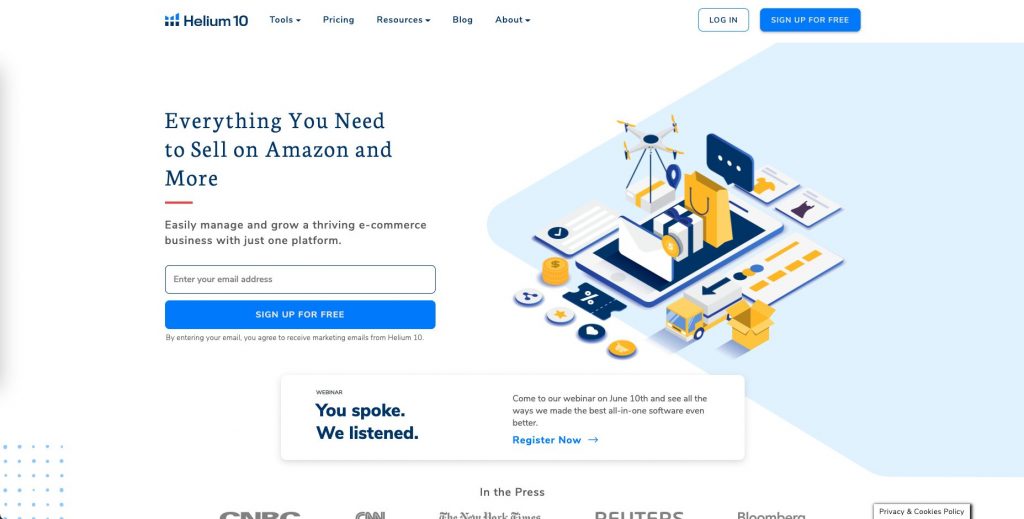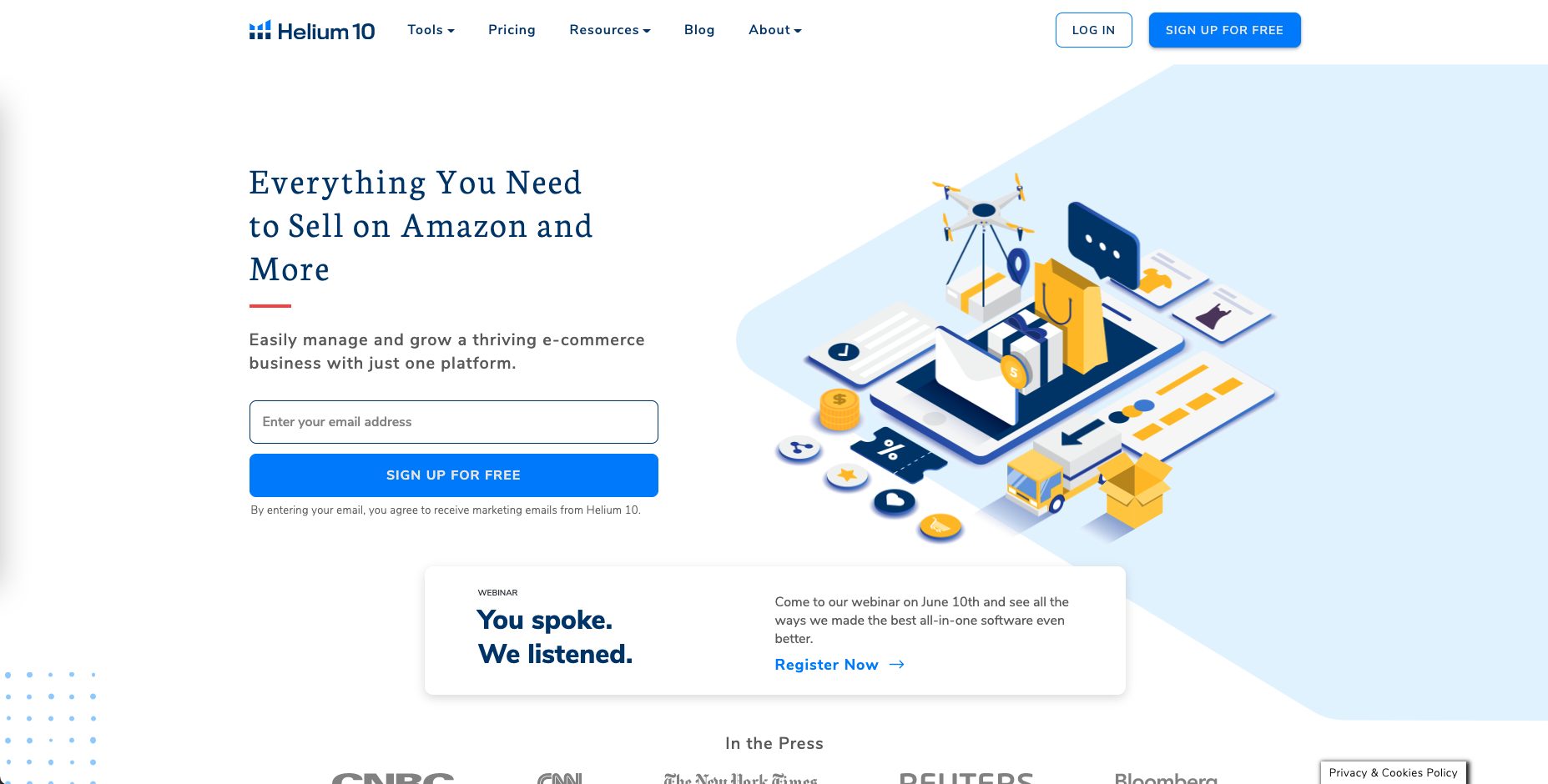 Helium 10 claims to provide everything you need to sell on Amazon, meaning that if that is your marketplace, Helium 10 will help your eCommerce store management in multiple ways. Although we list Helium 10 under Product Sourcing, you will find uses for it in many more ways.
Helium 10 incorporates a treasure trove of tools, so you can easily select the best tool for a particular job. It categorizes its tools into Product Research, Keyword Research, Listing Optimization, Operations, Analytics, Marketing, and Finance. Helium 10 has built tools to assist you along every step of your seller journey.
It lists six tools for Product Research alone:
Black Box - search through over 450 million products in seconds

Trendster - view a product's sales trends, demand, and seasonality in one intelligent display

X-Ray - choose your product confidently with transparent information, including revenue estimates, sales trends, and price

Profitability Calculator - estimate your product's profitability with integral product data, like dimensions, FBA fees, and freight costs

Review Insights - quickly aggregate customer insights with instant review downloads

ASIN Grabber - instantaneously pull hundreds of product ASINs for in-depth product research
---
3. Jungle Scout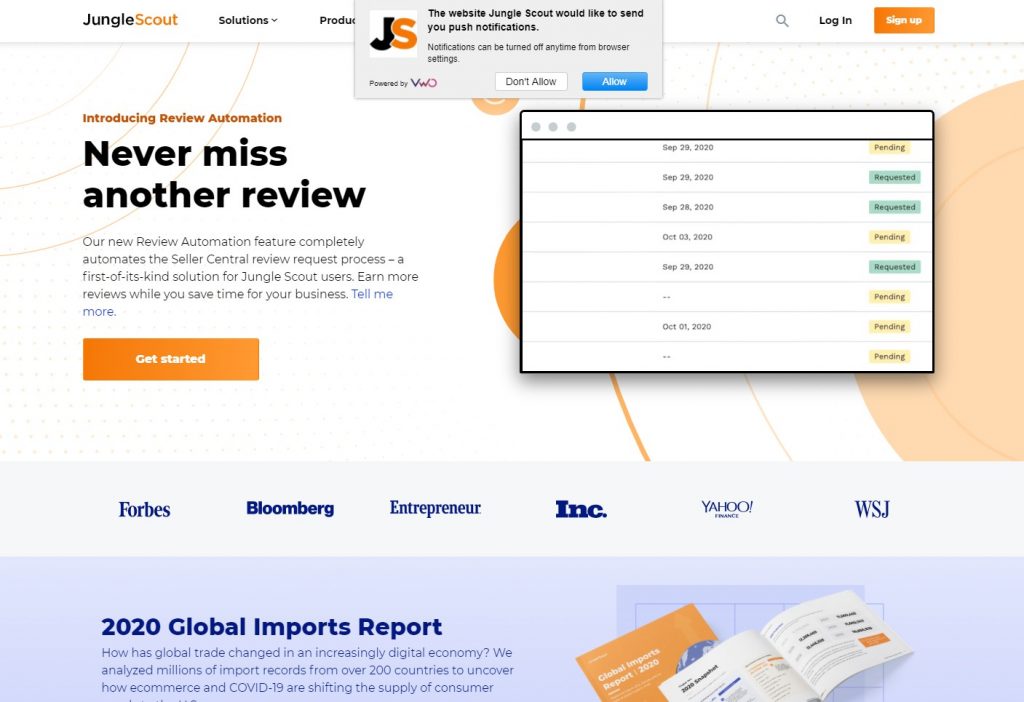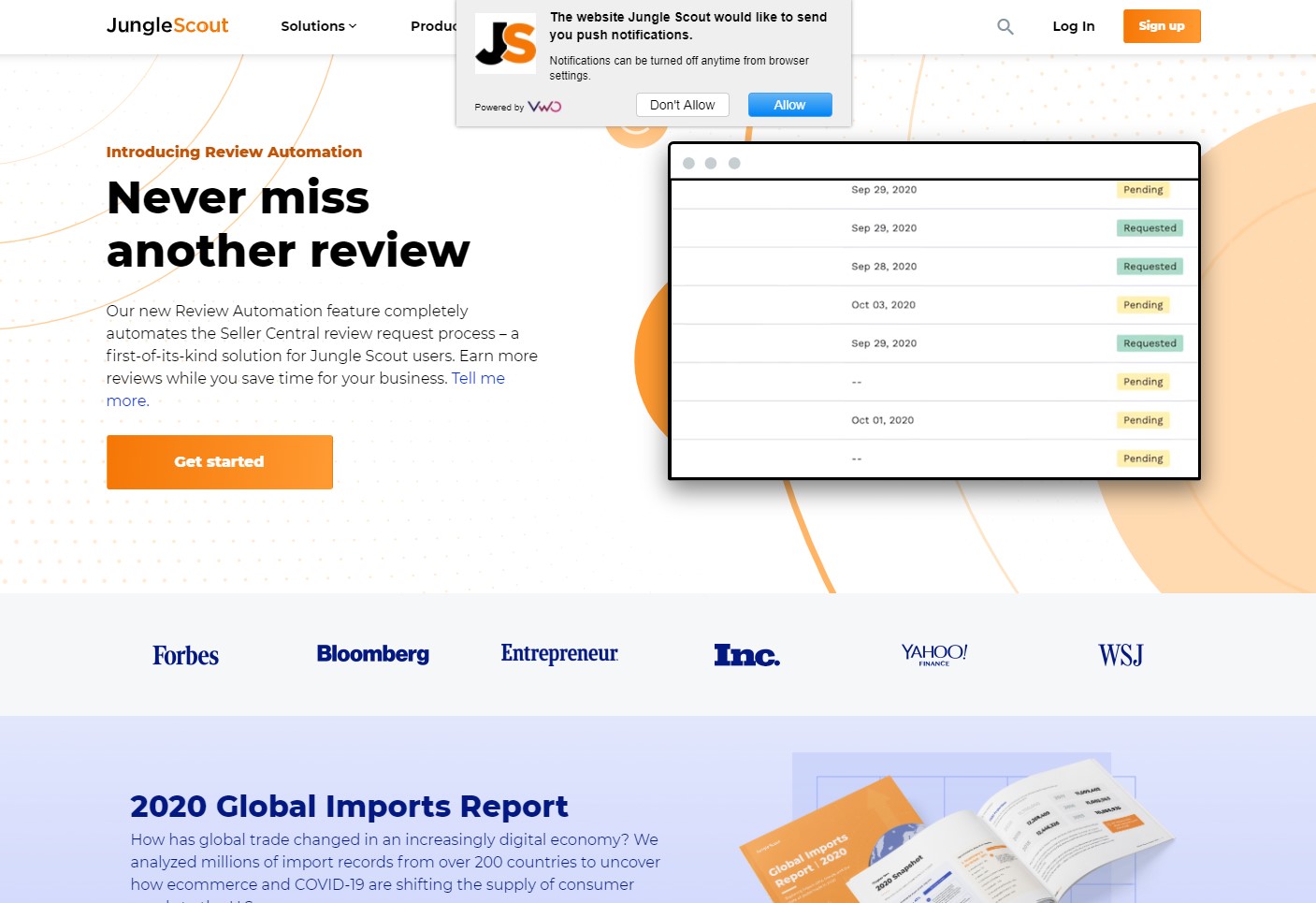 Jungle Scout helps you start, grow, and manage a business on Amazon. You can use Jungle Scout to make data-driven decisions and build a profitable Amazon business.
You can buy one of three plans:
Basic ($19/mo.) – the essentials for jumpstarting your product research and Amazon business. You can track three products.

Suite ($49/mo.) – all the Basic features plus Review Automation, the ability to add more users, access to more in-depth historical product and keyword data, the ability to track 150 products, plus advanced seller features

Professional ($84/mo.) – all the Suite features plus you can track up to 1000 ASINs, use six months of historical data in Product Tracker and two years of historical keyword data, and the ability to track 1,000 products. You can include six users in this plan.
---
4. Maker's Row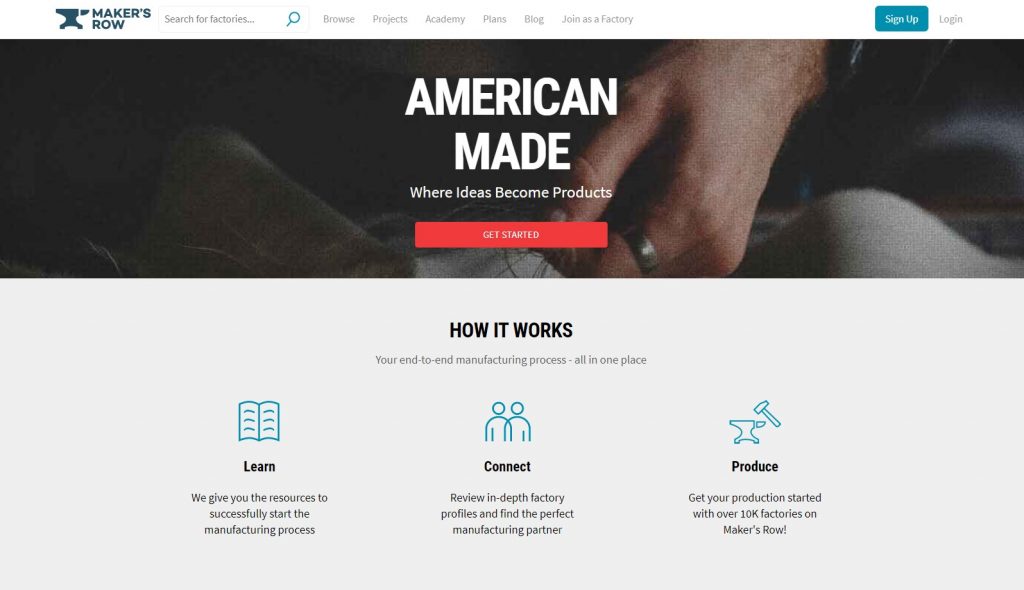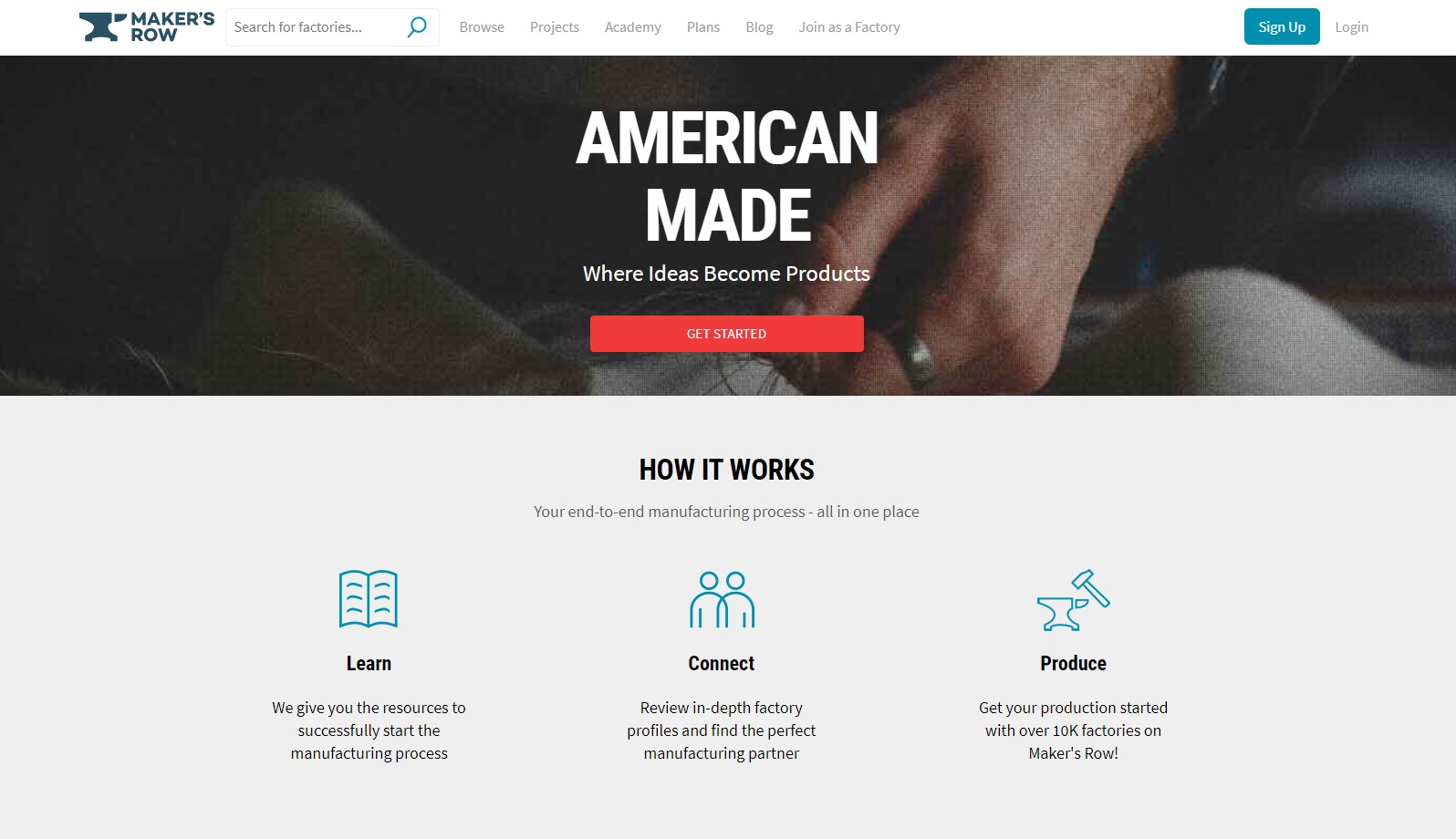 Maker's Row is essentially a vast community with 10,000 manufacturers, 100,000 brands, and 2 million products. It proudly describes itself as American.
You can use its search engine to browse through US manufacturers across dozens of industries. Search by location, response rate, or capabilities.
Once you have found suitable factories, you can message them from within Maker's Row. Message factories to request an estimate, book a consultation, or simply introduce yourself.
You can create a Project to organize all your product ideas and details, and then send your Project to your favorite factories as a reference. If you still can't find the right factory, make your Project public so factories can find you.
---
Supplier Directories
5. The Wholesaler UK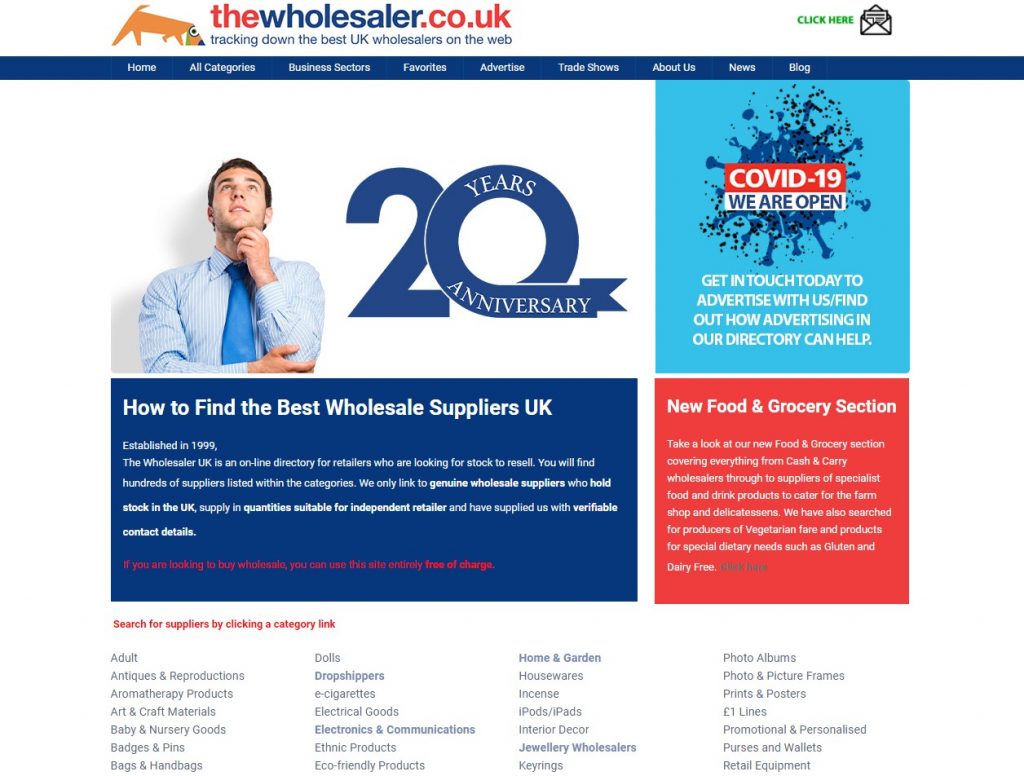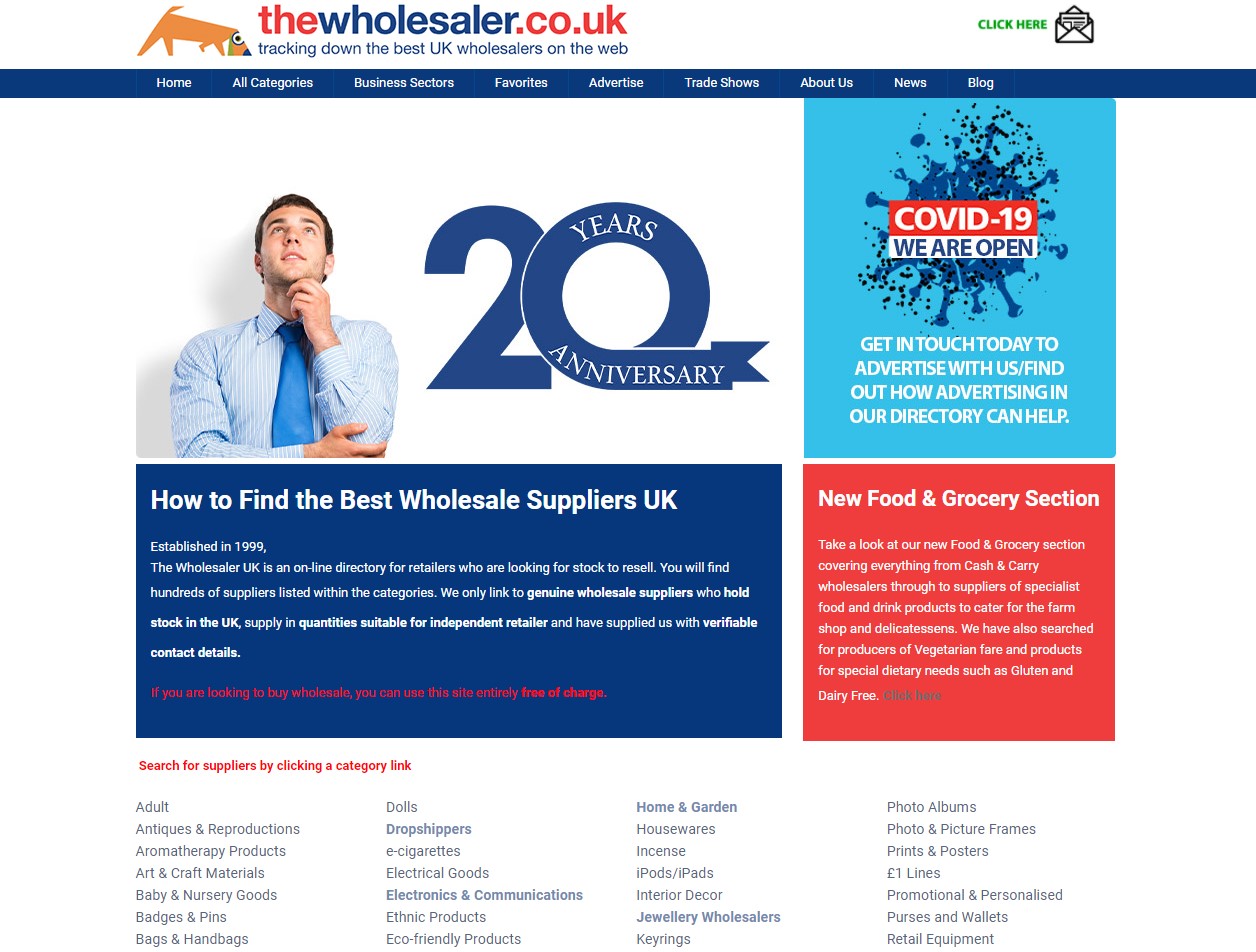 The Wholesaler UK is an online directory for retailers who are looking for stock to resell. It includes hundreds of suppliers listed within a large variety of business categories. Some popular categories, such as Health & Beauty and Electronics & Communications, break down further into sub-categories.
As the site's name indicates, this site is UK-focused, claiming to help you track down the best UK wholesalers on the web.
---
6. SaleHoo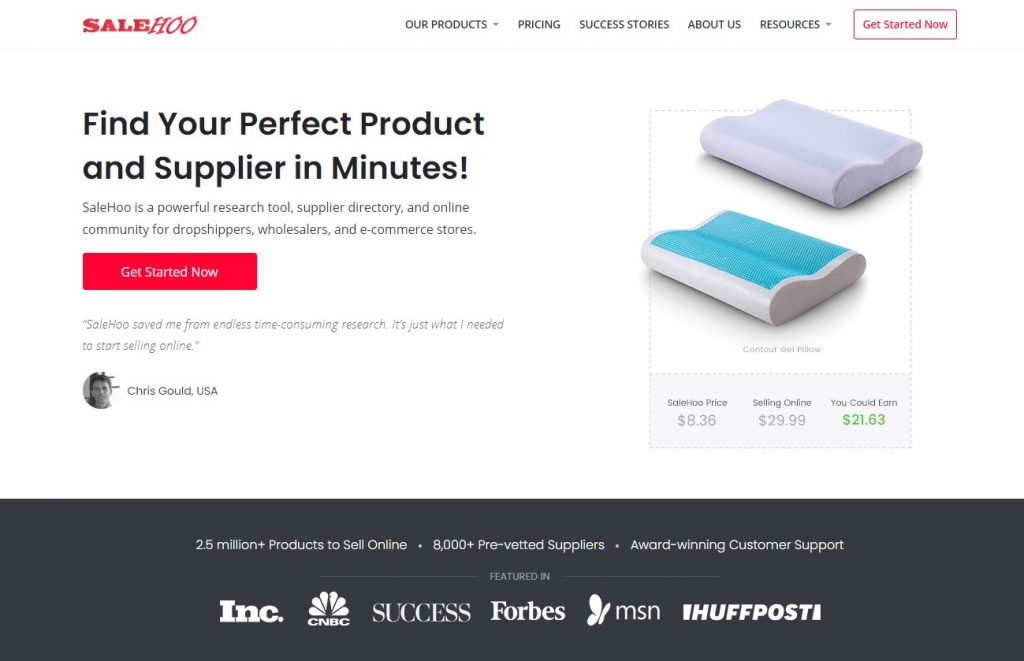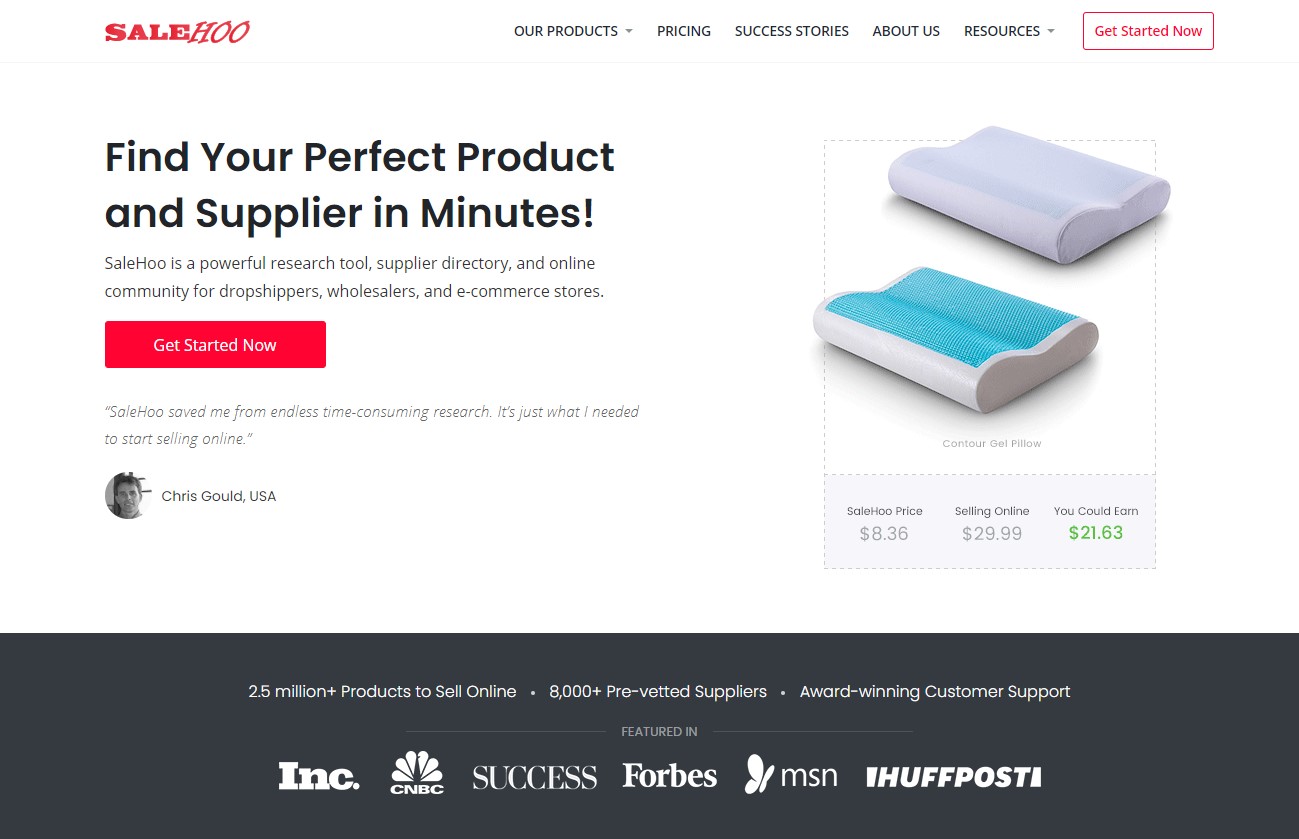 SaleHoo is a powerful research tool, supplier directory, and online community for dropshippers, wholesalers, and e-commerce stores. SaleHoo Directory gives you access to 8000+ trusted suppliers. A $67 annual fee gives you access to SaleHoo Supplier Directory as well as access to Market Research Labs.
The site also offers SaleHoo Dropship to automate your dropship store. SaleHoo Dropship lets you add trending products from AliExpress to your Shopify store in minutes. You can gain access to this for either $27/mo. or $97/mo., depending on your needs.
---
Branding and Design
7. Looka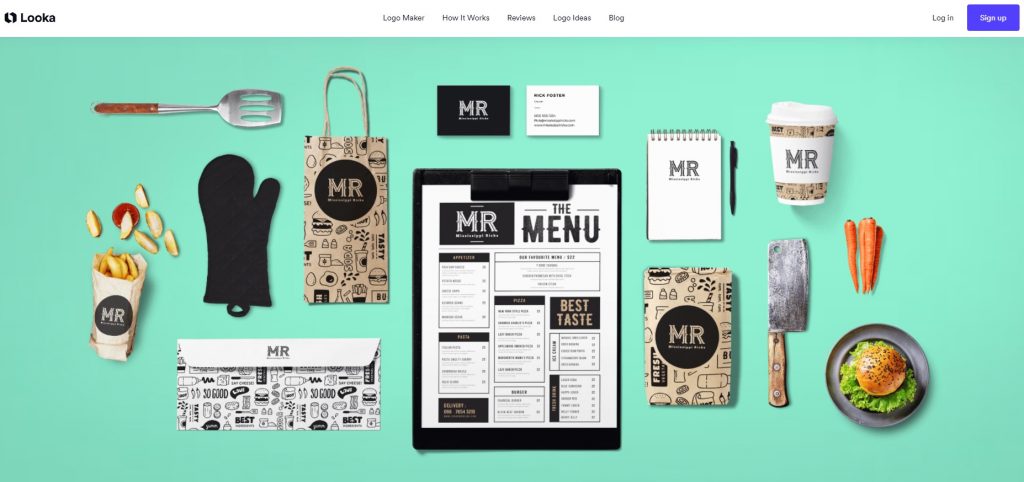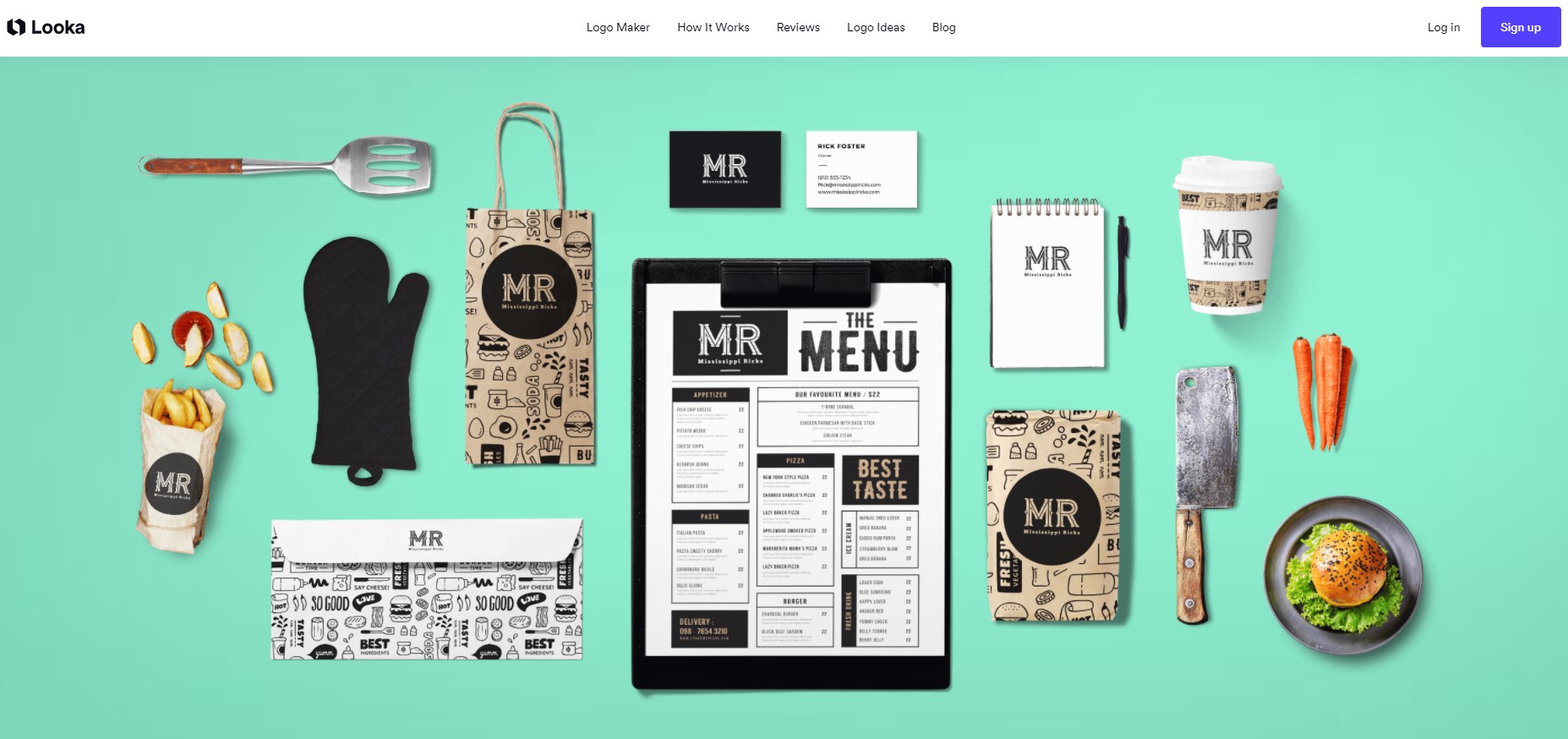 Looka is an AI-powered platform where you can design a logo and build your brand. You can make a logo in minutes. Looka's AI helps you create a logo that matches your vision — no design skills required.
With your logo design finalized, it's time to start building your brand identity. Looka's Brand Kit uses your logo, colors, and fonts to create hundreds of branded marketing materials instantly. You can choose from 300+ templates made to match your brand identity and industry.
Looka gives two pricing options:
Get a Logo & Brand Kit (monthly rate, although annual payment)

Get a Logo Only (one-time purchase)
No matter which option you choose, you then select from:
Basic – for testing the waters

Premium – for new projects and businesses

Business – for those who want it all, everything you need to build a brand
---
8. Coolers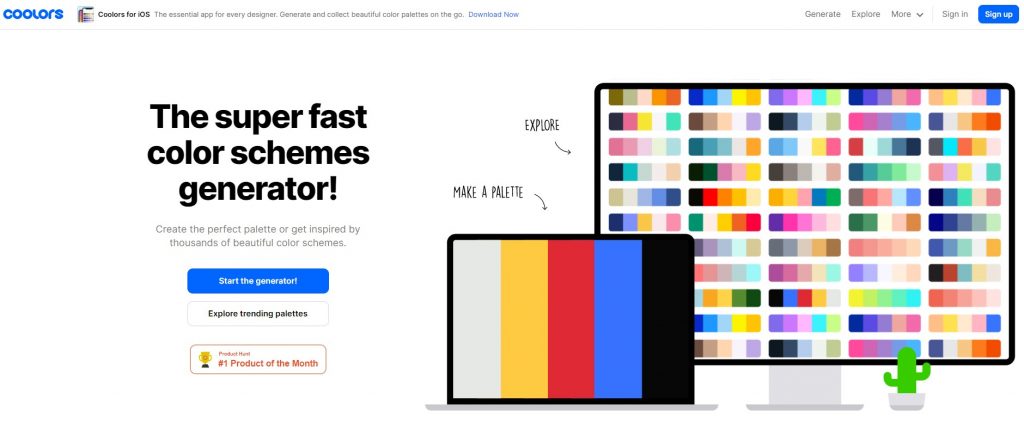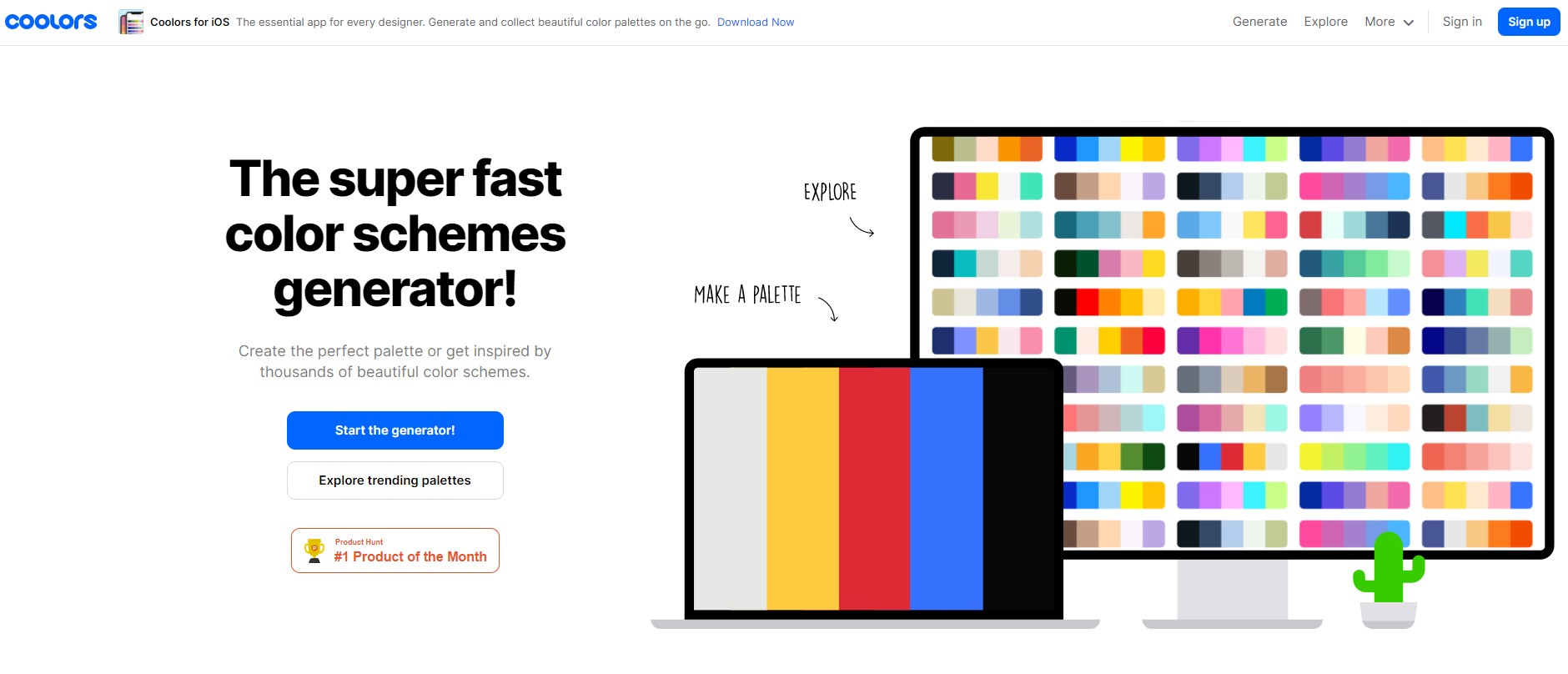 Coolers is a super-fast color schemes generator. You can have Coolers as an iOS app, use the website, as an Adobe or Chrome extension, or see a daily inspiration of beautiful palettes on Instagram.
Depending on which of the above ways you use Coolers, you can use it to:
Generate your palettes (ideal for your eCommerce site)

Explore popular palettes

Act as a color picker

Pick a palette from a photo

Create a collage

Make a gradient palette

Create a gradient

Explore gradients

Act as a contrast checker
---
Content Marketing
9. BuzzSumo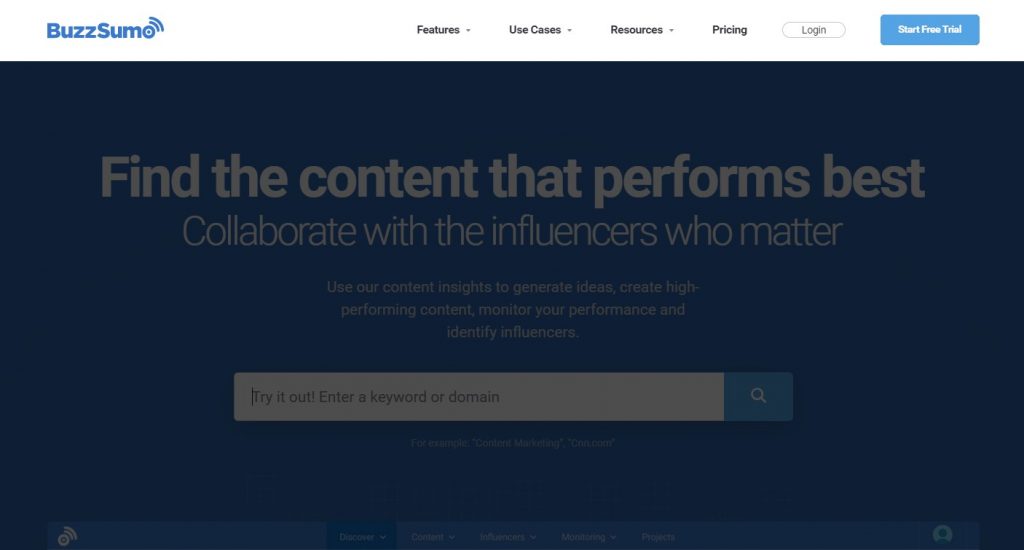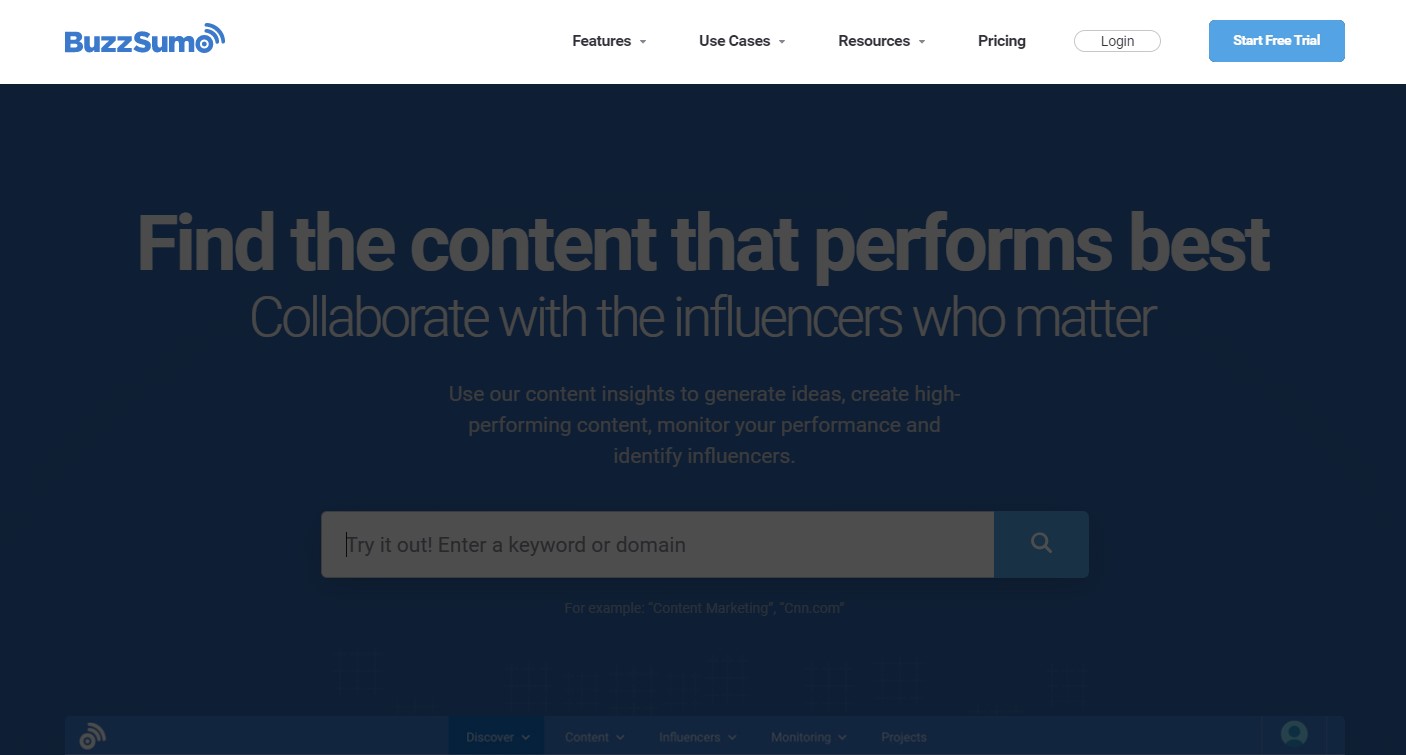 A common way to build traffic to your eCommerce site is to engage in content marketing. BuzzSumo can be an invaluable tool to help you find the content that performs best. You can use their content insights to generate ideas, create high-performing content, monitor your performance, and identify influencers.
Millions of marketers rely on BuzzSumo to reveal the truth about what content works and what sinks without a trace. The platform has four key components:
Discovery – explore high-performing content to gain more likes, links, and shares

Research – analyze billions of data points to sharpen your marketing strategy

Influencers – identify influential people for your campaigns

Monitoring – track comments and trends so you can respond rapidly and capture any opportunity
---
10. HubSpot Blog Topic Generator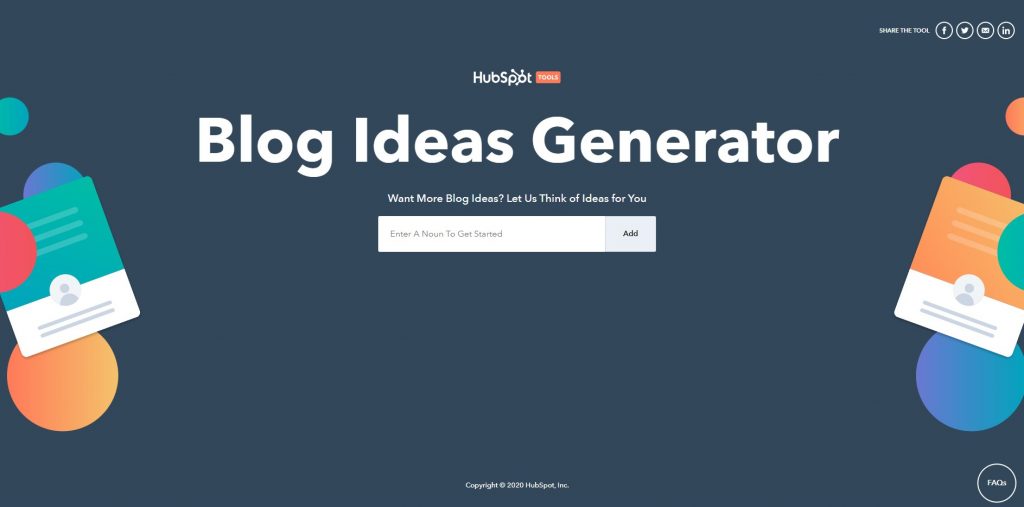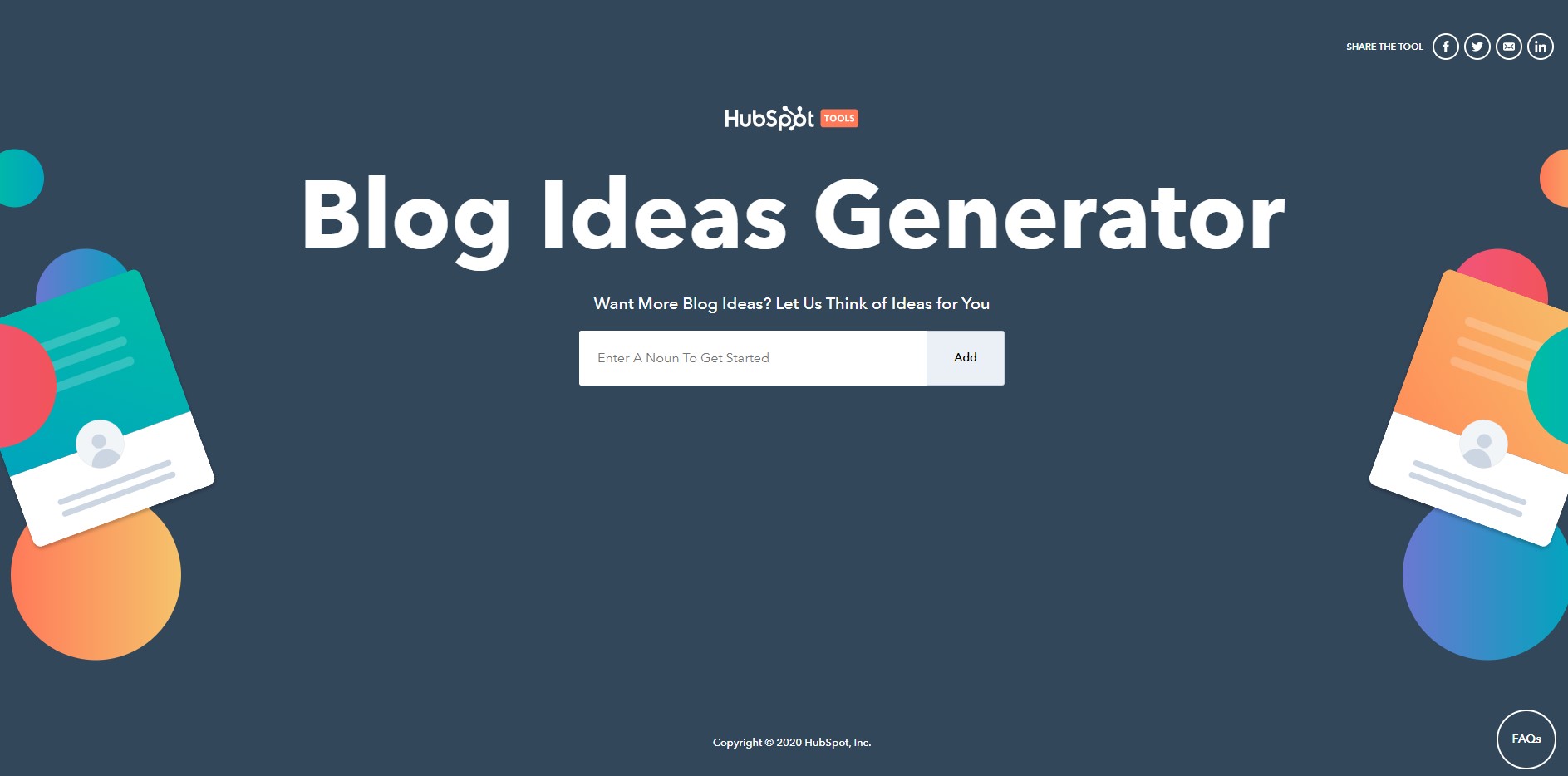 HubSpot Blog Topic Generator is a tool from the internet marketing company HubSpot. All you have to do is to enter up to five nouns to kickstart the tool. The generator comes up with ideas for relevant blog posts you could write.
The HubSpot Blog Topic Generator suggests five blog post titles (which they call "A Week of Blog Idea"). You can unlock a further 250 blog ideas if you're prepared to share your contact details with HubSpot.
---
SEO
11. Ahrefs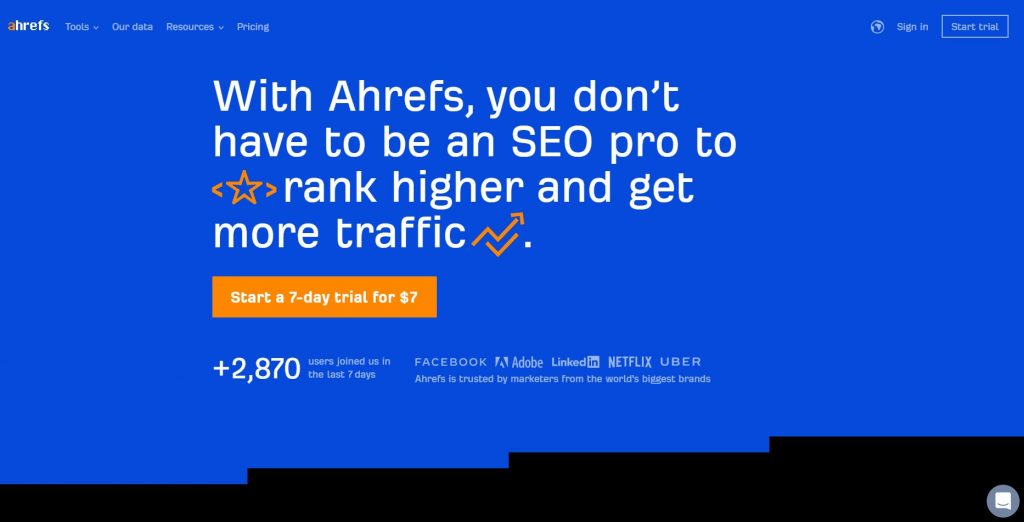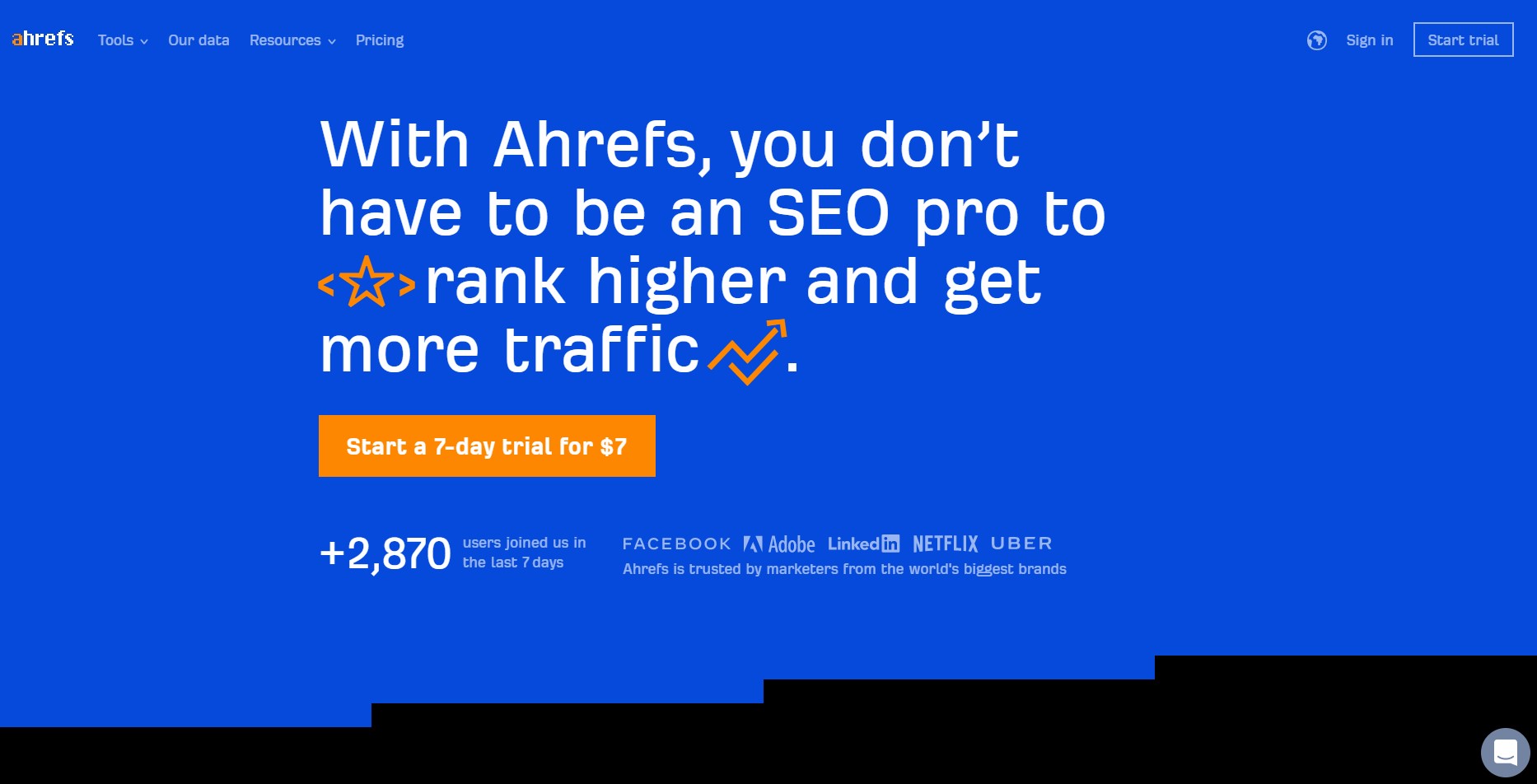 Ahrefs is a high-powered SEO tool you can use to improve the organic reach of your eCommerce store or other site. It is an All-in-one SEO toolset with free learning materials. It has five main components:
Site Audit – to optimize your website

Site Explorer – to analyze your competitors

Keywords Explorer – to study what your customers are searching for

Content Explorer – to learn from your industry's top-performing content

Rank Tracker – to track your ranking progress
---
12. Moz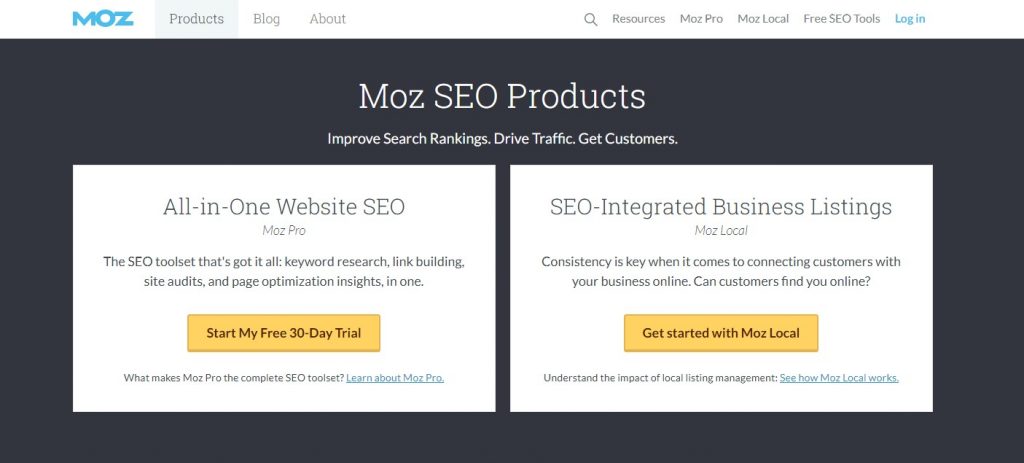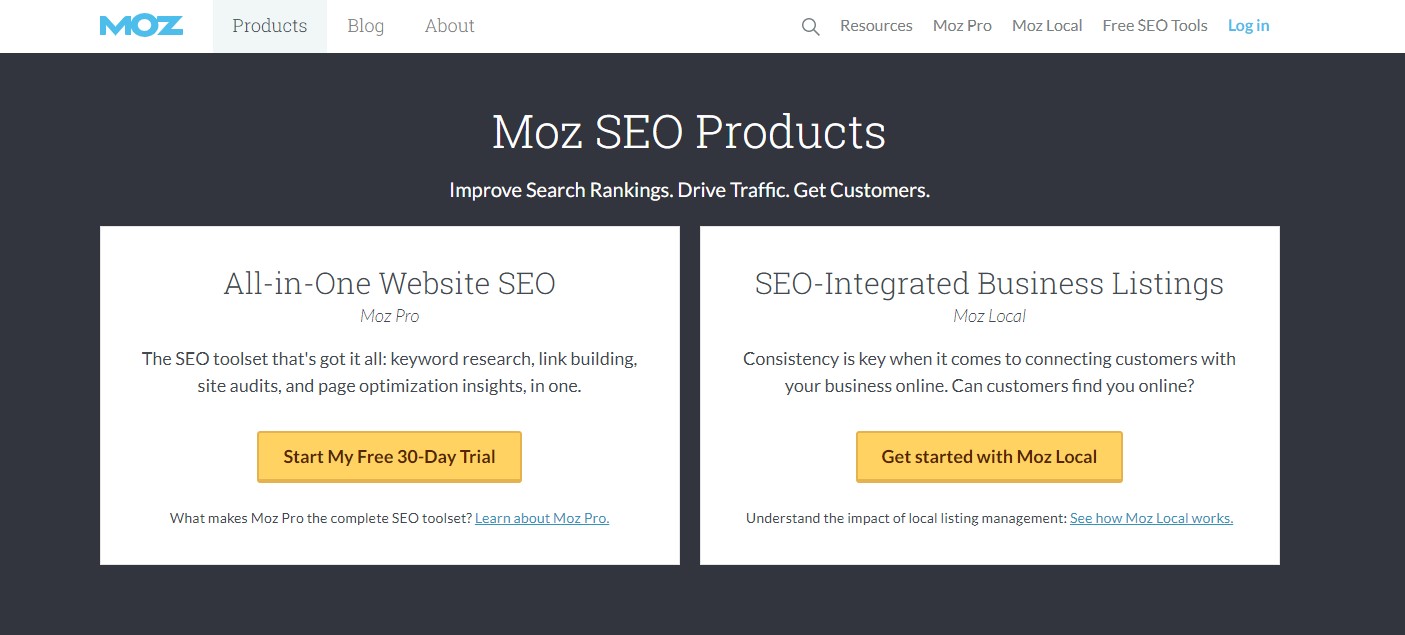 Moz's main product is its All-in-One Website SEO, a suite of SEO tools. Moz Pro removes SEO complexity.
You can use Moz to understand your site visitors. Strategically target keywords with accurate keyword volume and difficulty metrics and save keyword lists that you can track and update as needed.
To know what's working, you need to track how you're ranking for keywords accurately. With Moz Pro, you can follow your competition as well as your own site / eCommerce store. It helps you know what searchers everywhere see by tracking local and national searches.
Moz's crawler digs through every corner of your site to find harmful issues and shows you how to fix them. Alerts ensure you're the first to know when site issues are found so that you can fix them fast.
Moz Pro gives you proprietary metrics like Page Authority, Domain Authority, and Spam Score so you can understand how your site is performing.
---
Traffic
13. Recart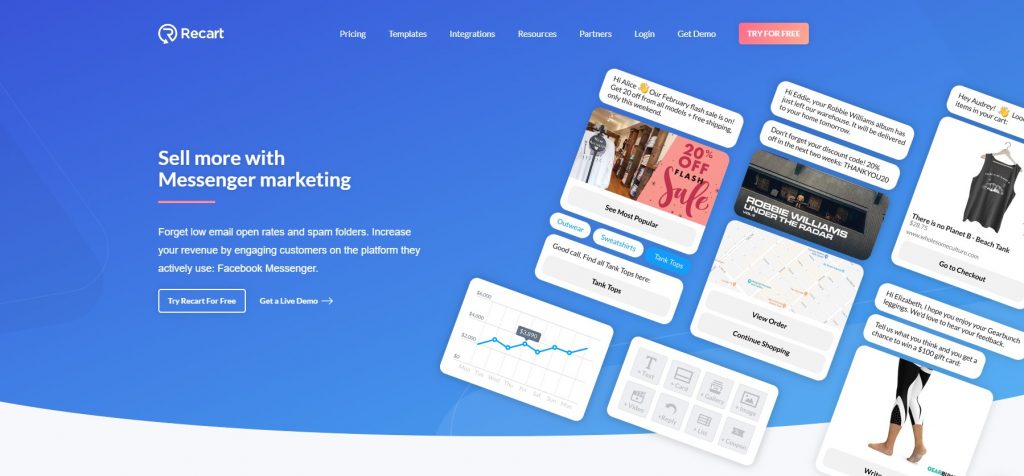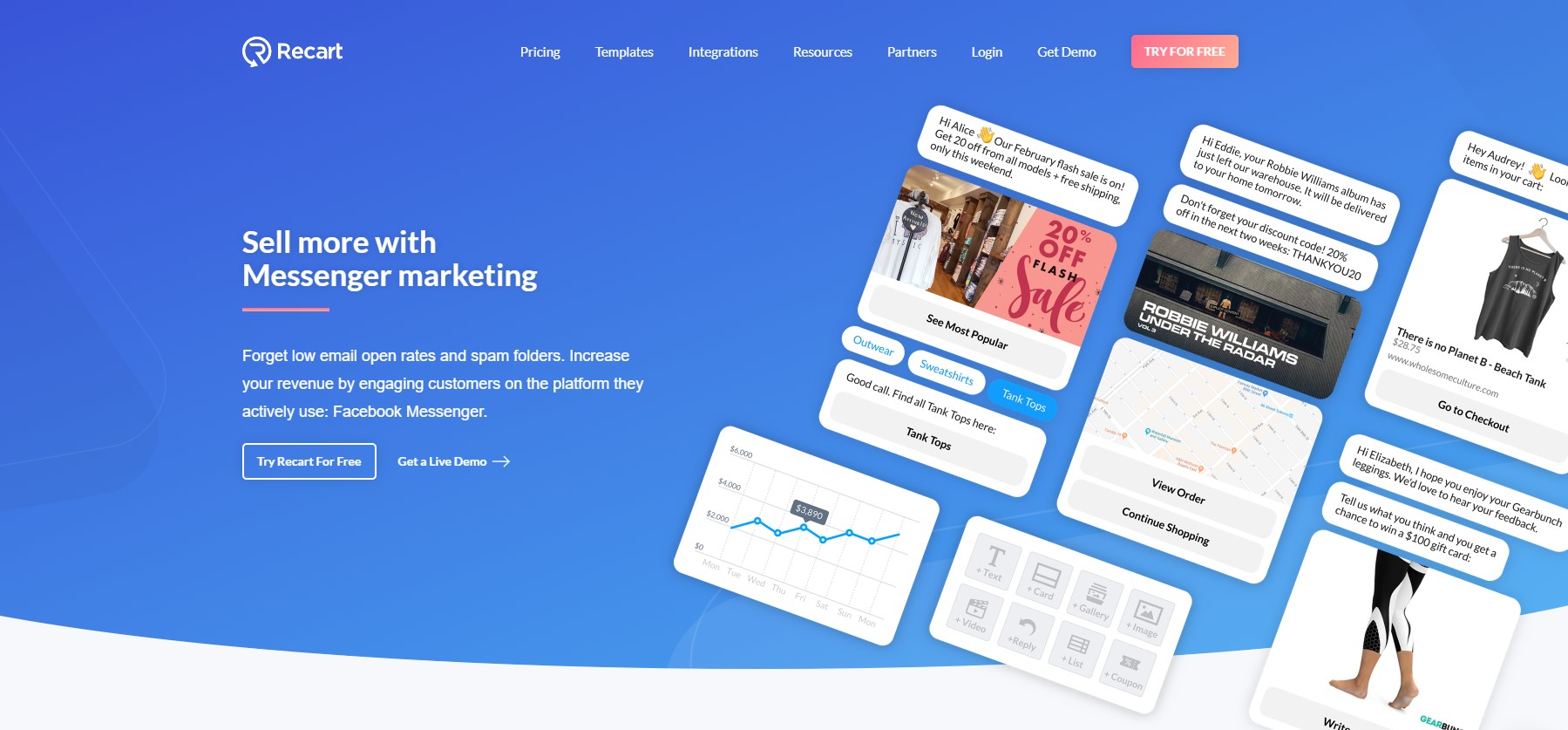 Recart assists you to build traffic to your site using Facebook Messenger marketing. You can launch Messenger Flows in minutes using Recart's pre-built templates. Trigger high-converting flows from Facebook/Instagram ads, m.me links, Sponsored Messages, or on-site pop-ups and sell more with Messenger marketing.
Pricing starts at $29/mo. for small businesses using Recart to generate up to $1,000 extra sales. Recart increases its price, the more it boosts your sales, up to $499/mo. for growing businesses generating more than $1m annual revenue who want to grow their brand.
---
14. Traffic Booster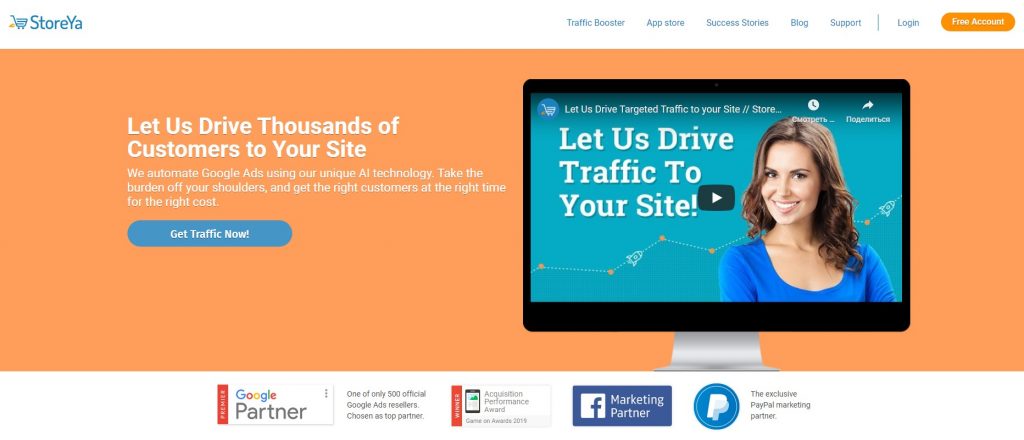 Traffic Booster automates Google Ads using its unique AI technology. The AI technology is designed to drive the most suitable customers to the most relevant product page within your site at the lowest cost possible. Start with any budget between $120-$1,000 and extend it whenever you are happy with your return on investment and wish to get more.
Traffic Booster uses a mix of:
Google Shopping & Smart Shopping Ads

Google Dynamic Remarketing Ads

Google Search & Dynamic Search Ads

YouTube Shopping & Action Ads
---
Email Marketing and List Building
15. Klaviyo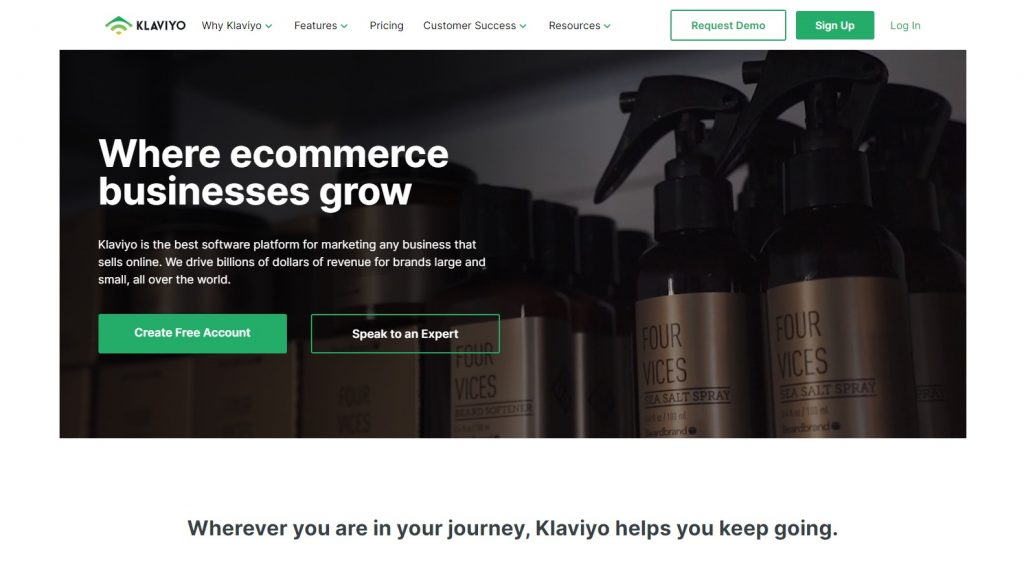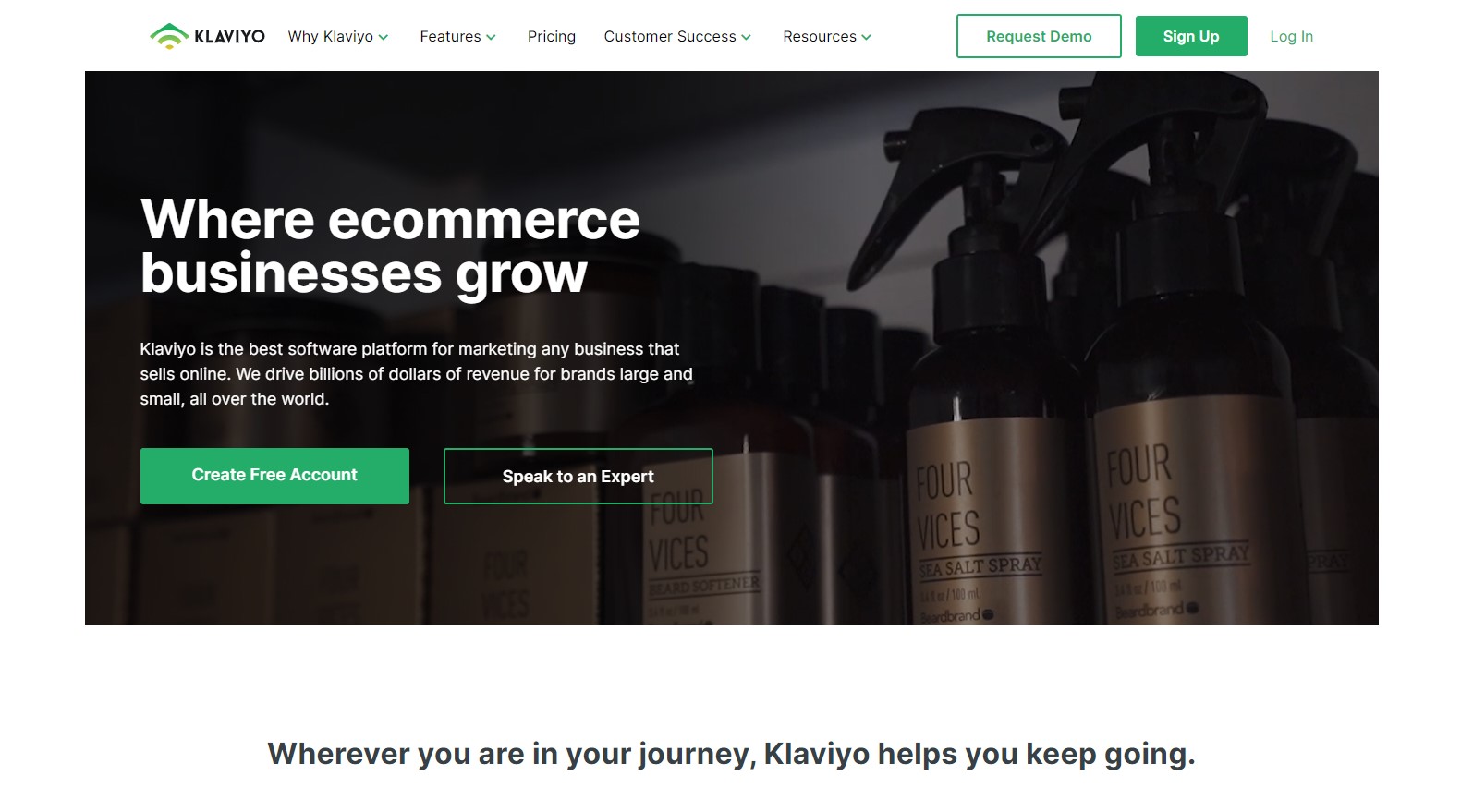 Klaviyo covers more than just email marketing. It describes itself as an eCommerce marketing automation platform. Klaviyo stores all your customer data, then allows you to build experiences across email and owned channels, measuring revenue results— not just opens or clicks. It integrates with all the major eCommerce platforms: Shopify, Shopify Plus, BigCommerce, Commerce Cloud, Magento, and WooCommerce.
You can use Klaviyo to set up automated email flows. Klaviyo makes it simple for you to map your customer journey end-to-end with their intuitive drag-and-drop builder. You can easily test and optimize automated emails – whether it's experimenting with different content, subject lines, or timing of emails in a series. Klaviyo lets you split and branch emails within a series so that you can send each customer down the right path.
From open rates to sales generated, real-time reporting is integrated directly into each flow canvas. You can easily see how different emails in a series compare to one another. You can personalize automated email sequences based on customer lifetime value, lifecycle stage, brand loyalty, and more.
---
16. Coupon Pop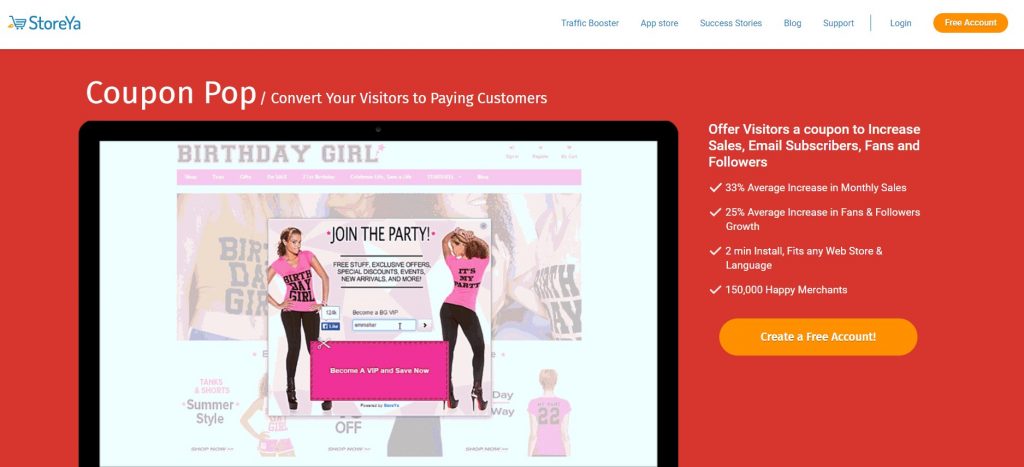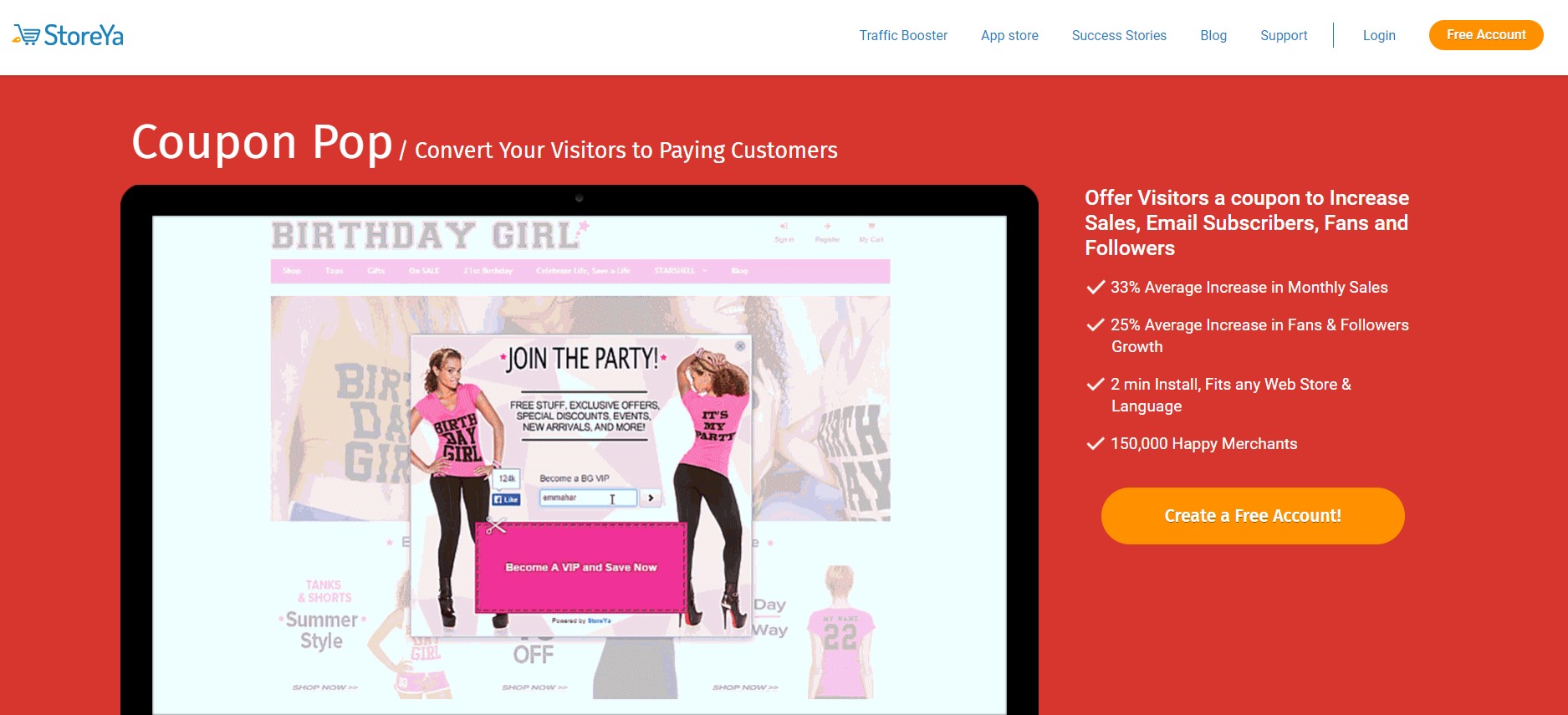 Coupon Pop takes a different approach. With Coupon Pop, you can offer visitors a coupon to increase sales, email subscribers, fans, and followers. With it, you can offer your site visitors a promotion of your choice in return for their Like/Follow/Email.
You can use Coupon Pop to capture email leads daily and add them automatically to your mailing lists on Mailchimp, AWeber, Infusionsoft, Campaign Monitor, Constant Contact, and more. You can also use it on Facebook, Twitter, Instagram, and LinkedIn to grow your list of email addresses instantly.
Coupon Pop's editor enables you to create professional-looking pop-ups within minutes while saving time and money. It is easy to use, so there is no need to hire expensive designers or developers.
---
Inventory Management
17. Veeqo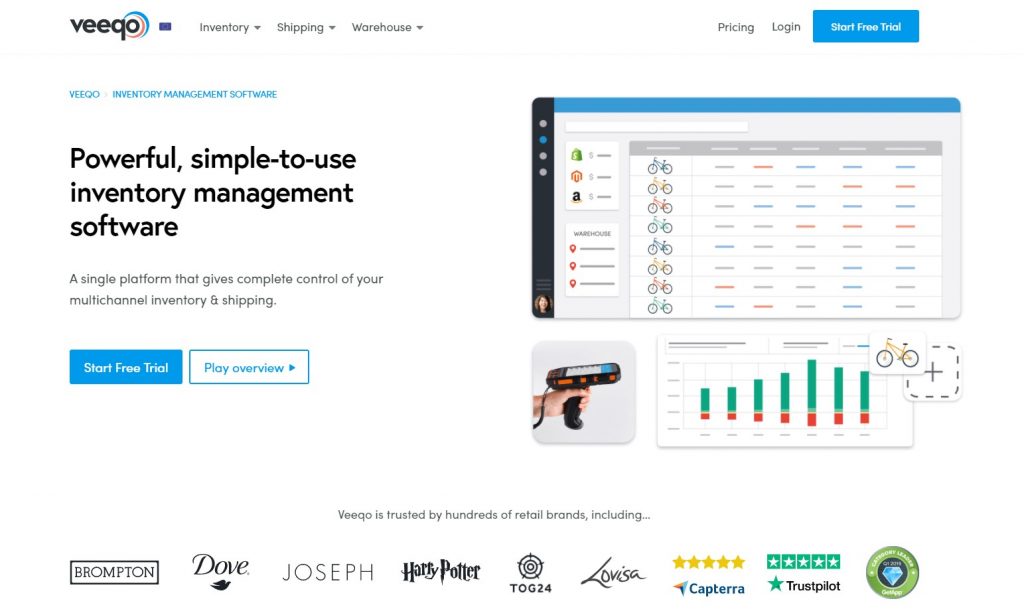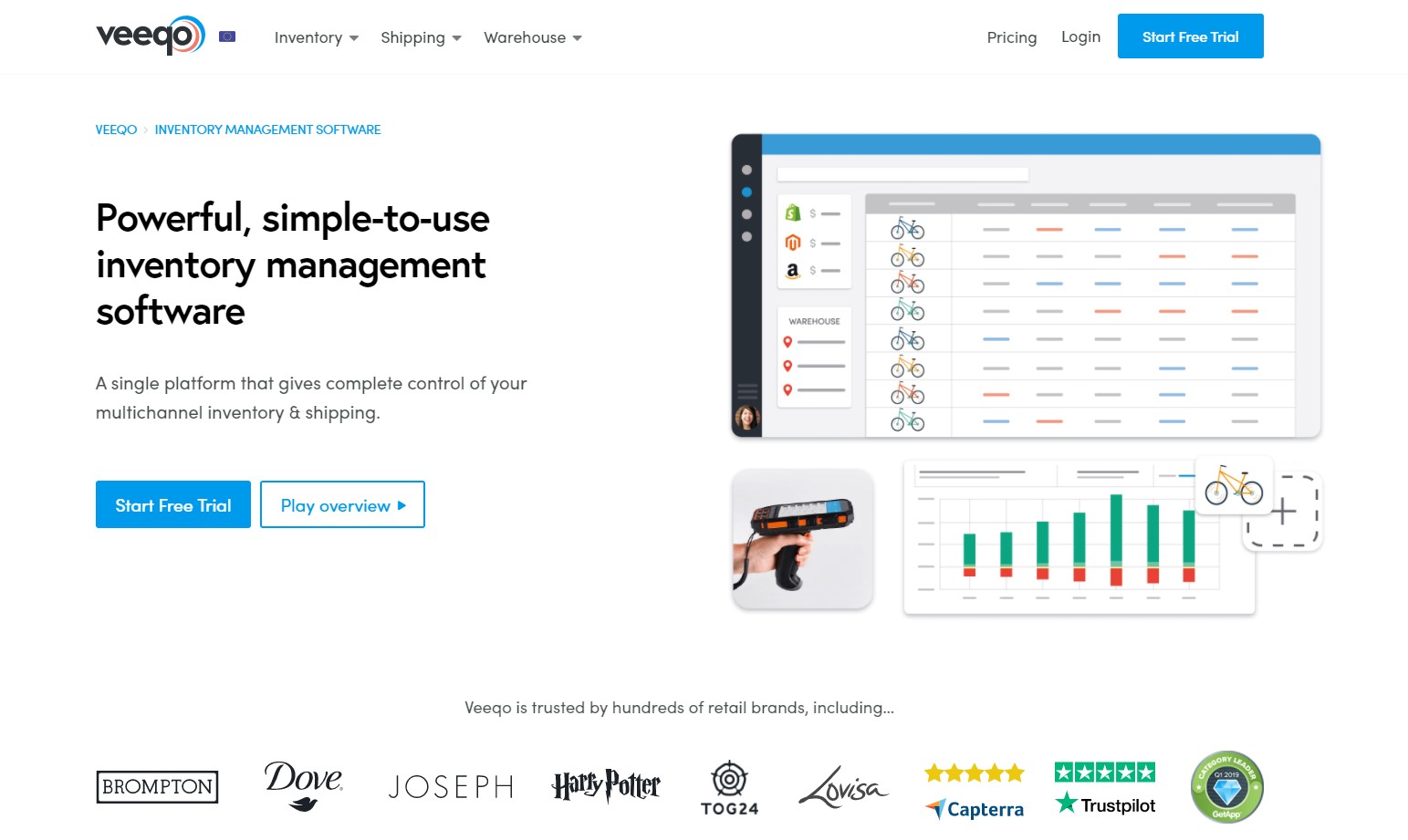 Veeqo provides a single platform that gives complete control of your multichannel inventory and shipping. You can use it to sync inventory levels across all your eCommerce channels and warehouses. Make a sale anywhere, and Veeqo instantly updates stock everywhere.
It helps you forecast demand by setting reorder levels per product or using past sales data. Then you can manage purchase orders and email suppliers for hassle-free re-ordering.
With Veeqo, you can put everyday stock tasks on autopilot. Create rules to set inventory levels per channel, tag orders, set preferred shipping carriers, route to warehouses, and more.
It also provides a single platform to easily ship every customer order from any sales channel – with discounted shipping rates and advanced order management.
You can pick and pack orders from any sales channel with perfect accuracy and lightning speed using the Veeqo Scanner, then bulk ship via one of 21+ carrier integrations.
---
18. Inventory Source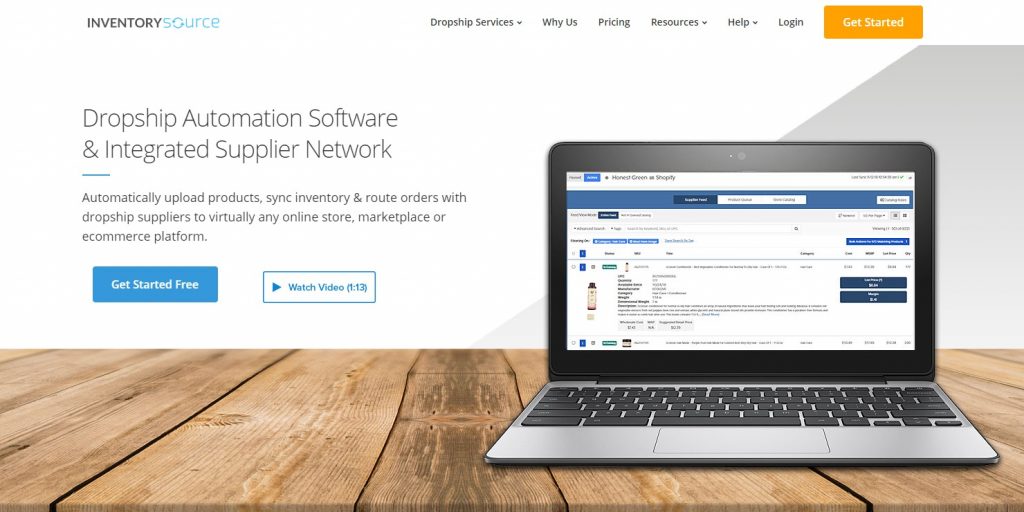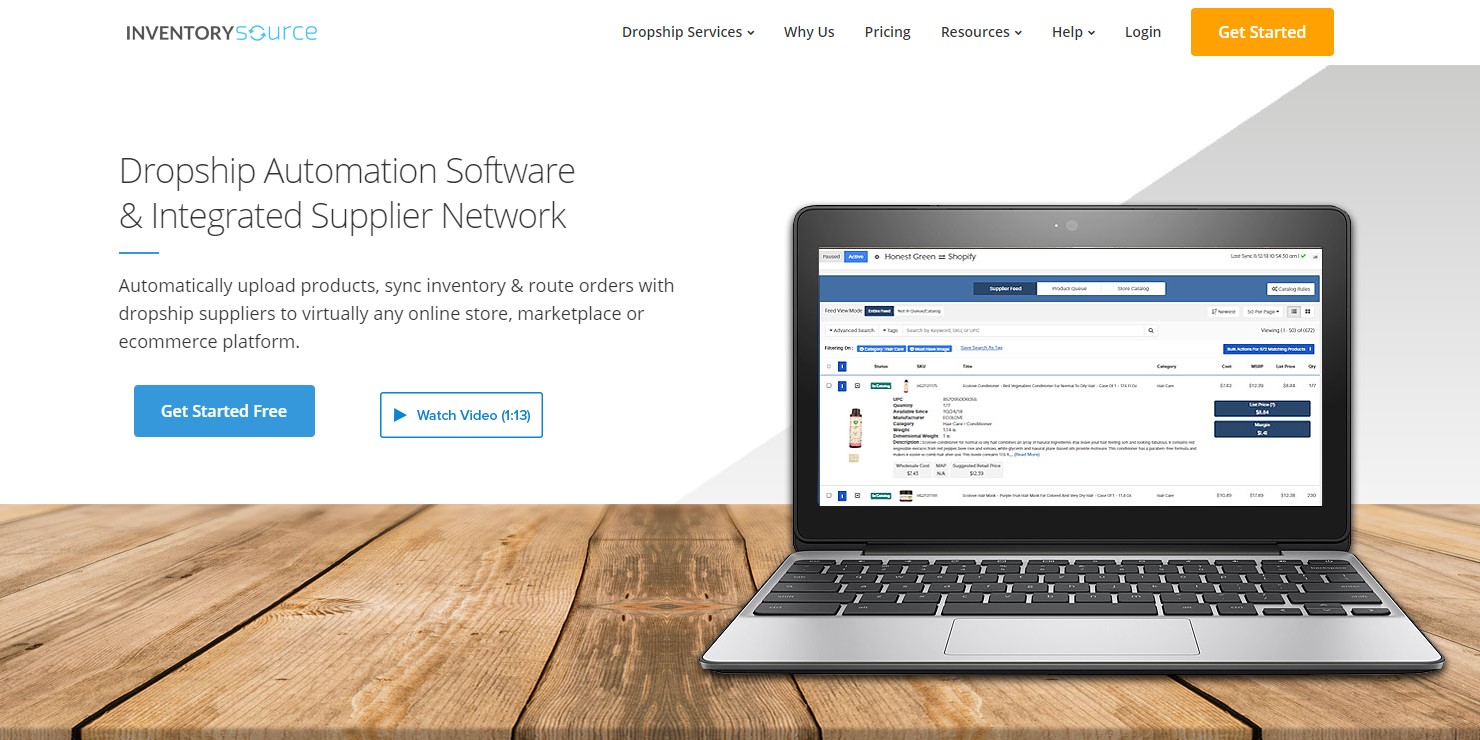 Inventory Source is Dropshipping automation software. You can automatically upload products, sync inventory, and route orders with dropship suppliers to over 25 online stores, marketplaces, or eCommerce platforms.
You can select from either Inventory Automation (from $99/mo.) or Full Automation (from $150/mo.). For each of these options, you can choose a Basic or Plus version (or opt for Flxpoint if you need enterprise-level capabilities). In addition to inventory automation, the Full Automation plans include auto or one-click order processing, multi-supplier, split order routing, automatically syncing shipment tracking, and an order management interface.
---
Shipping
19. Easyship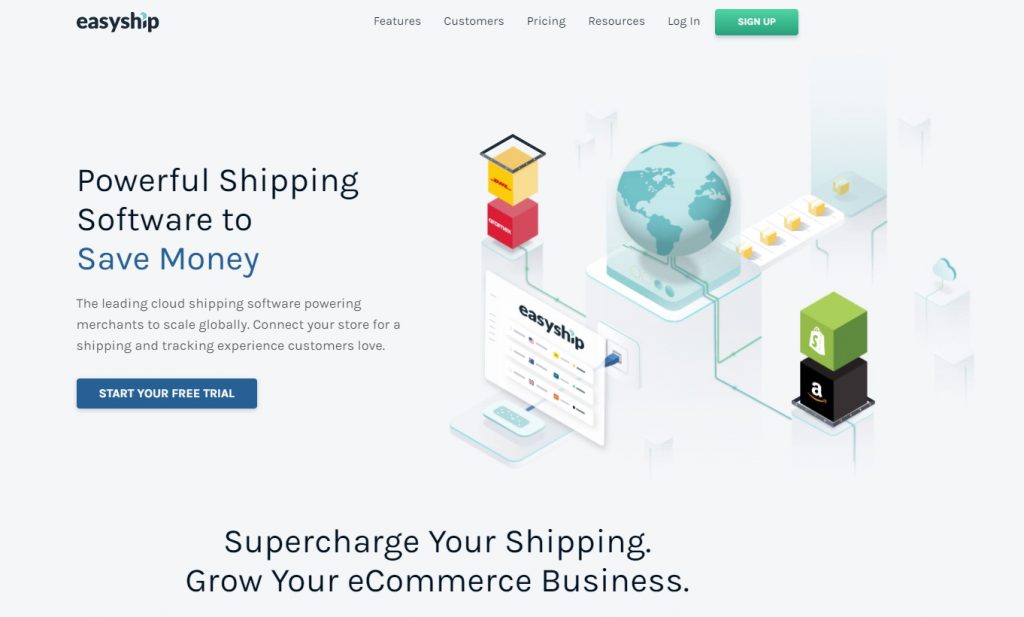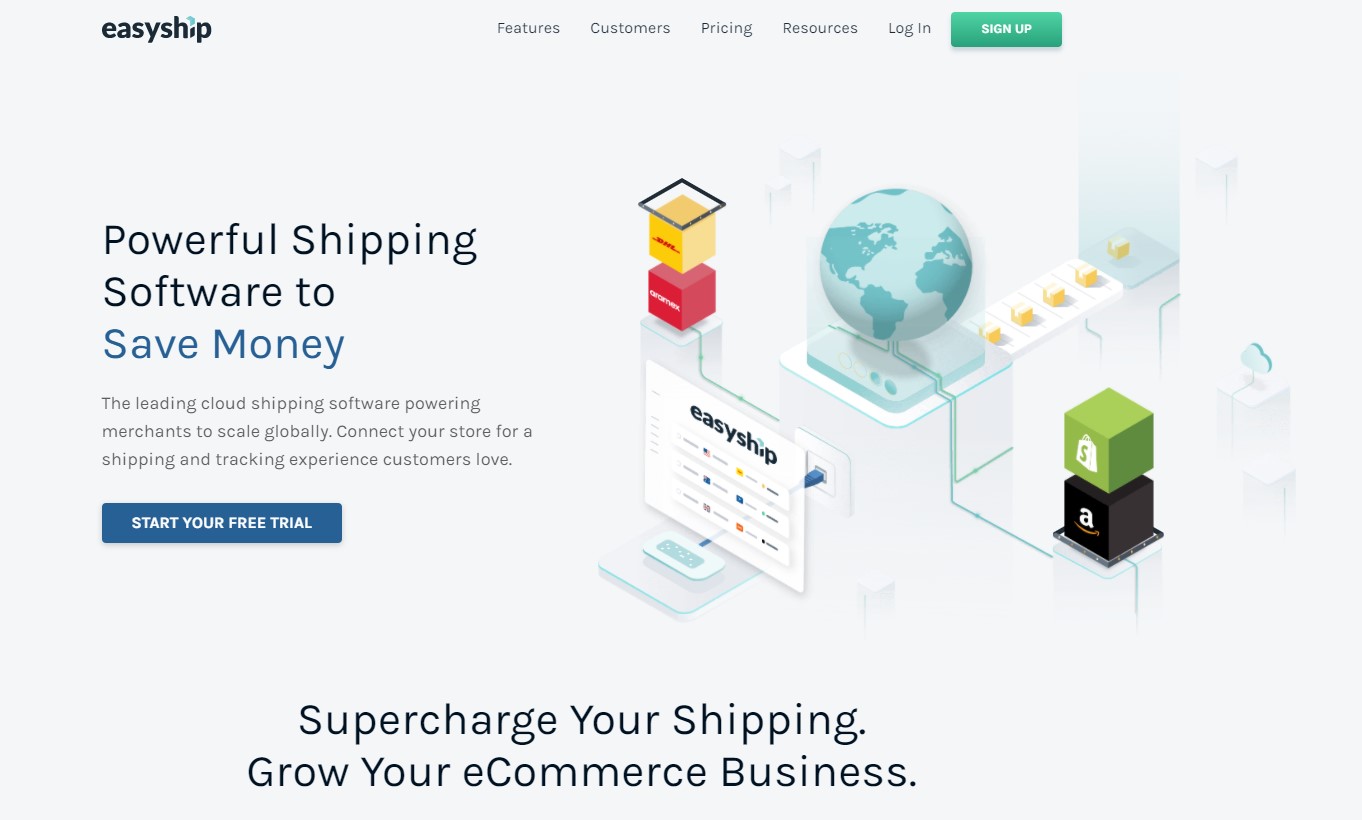 Easyship is a shipping platform that lets all merchants reach customers worldwide with low shipping costs and increased conversion rates. It integrates with leading international couriers, calculating tax and duty charges, and preparing the right paperwork for smooth customs clearance and delivery.
You can connect your own courier account or use Easyship's pre-negotiated discounted rates.
To make life easy, Easyship integrates into most eCommerce platforms and marketplaces. You will find Easyship in the relevant app store (or equivalent) and add it as an app or plug-in. Some of the integrations include Amazon, BigCommerce, ChannelAdvisor, eBay, Etsy, Groupon, Jumia, Magento, Shopify, and WooCommerce.
---
20. Shipwire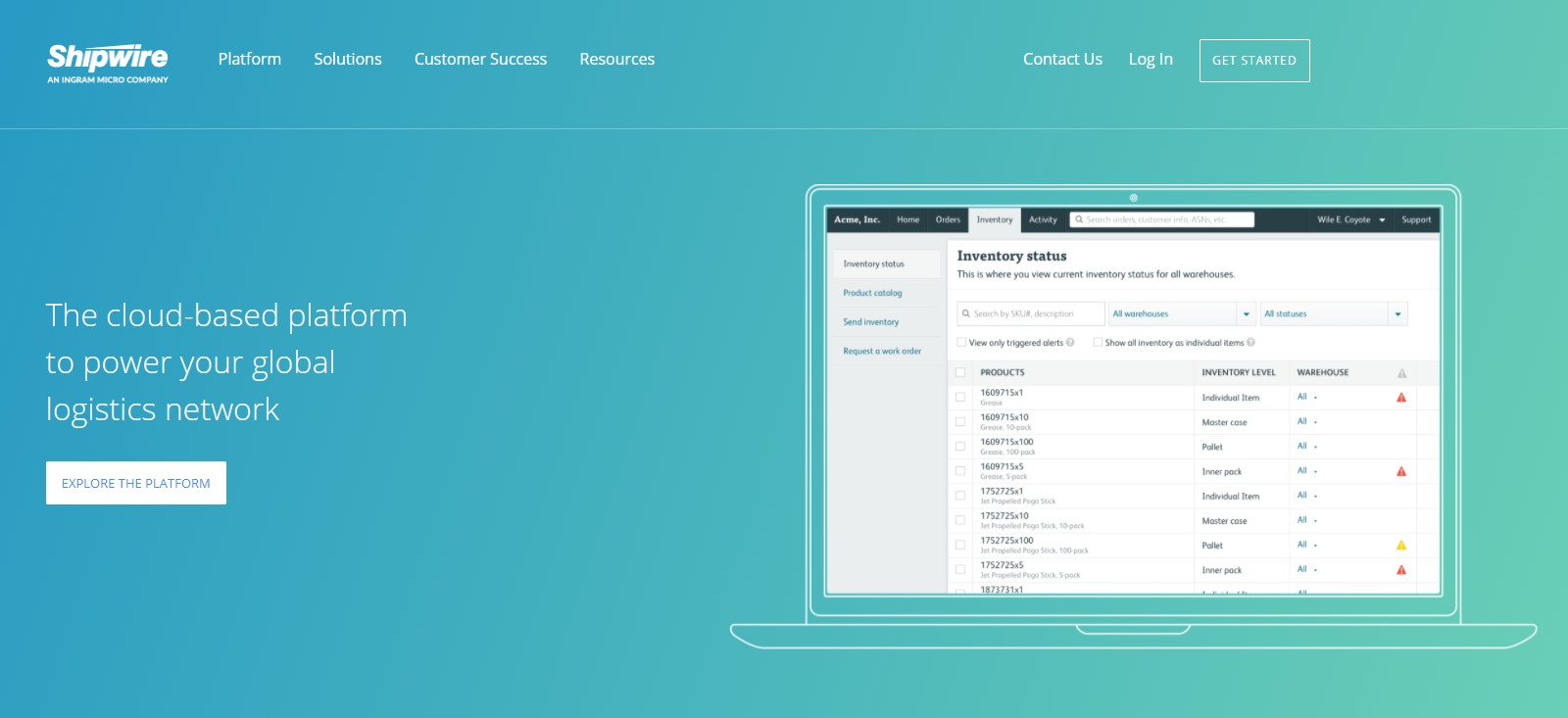 Shipwire is a cloud-based platform to power your global logistics network. Use any combination of their warehouses or yours to ship internationally and domestically.
Use the Shipwire Platform to manage orders and inventory levels, optimize shipping time and costs, flash transfer your inventory, and more.
Connect to a global network of fulfillment centers that scales with your business over time. Access 154+ Ingram Micro managed fulfillment centers in 45 countries or connect any of your existing locations to fit your logistic needs.
If you dropship, you can manage your supplier network, relay orders, and provide a consistent experience to your customers using powerful automation technology.
Frequently Asked Questions
Which tools should eCommerce stores use?
Nowadays, there are countless apps, platforms, and other software solutions that eCommerce stores can use to help with their daily processes. To help with store management, eCommerce businesses should invest in tools that can help them with product sourcing, branding and design, content marketing, SEO, traffic, email marketing, email list building, inventory management and shipping. There are also supplier directories like The Wholesaler UK and SaleHoo that can help them to find wholesalers.
Which tools can help with email marketing and list building?
You can check out Klaviyo and Coupon Pop. With Klaviyo, you can create automated email flows, build experiences across email and measure revenue results. Coupon Pop works a bit differently. You can use it to offer your visitors a coupon in return for their email address. This way you can capture email leads on a daily basis that you can then add automatically to your mailing lists on platforms like Mailchimp and Campaign Monitor.
How can I design a logo for my eCommerce store?
You can use a platform like Looka. It is an AI-powered platform where you can create a logo in minutes. With the help of artificial intelligence, the platform can design a logo that links with your company's vision. This means that you do not even need to have design skills! For a monthly rate, you can also use it to create a brand kit in addition to a logo. Its brand kit uses your logo, colors and fonts to design hundreds of branded marketing material.
How can I come up with ideas for blog posts?
You can use a tool like HubSpot Blog Topic Generator. It is a tool from HubSpot, an internet marketing company. All you need to do is type in five or fewer nouns and the generator will then identify ideas for relevant blog posts that you could write. By sharing your contact details with HubSpot, you can unlock up to 250 blog post ideas.
How can my eCommerce company sync inventory levels?
Veeqo and Inventory Source are two tools that can help to sync inventory. Veeqo will instantly update your stock across all your eCommerce channels and warehouses. You can also use it to create rules to set inventory levels per channel. Inventory Source is a dropshipping automation software that you can use to upload products, sync inventory and route orders with dropship suppliers.