Advertising Disclosure
Advertising disclosure:
Our partners compensate us. This may influence which products or services we review (also where and how those products appear on the site), this in no way affects our recommendations or the advice we offer. Our reviews are based on years of experience and countless hours of research. Our partners cannot pay us to guarantee favorable reviews of their products or services.
The rise of bloggers, YouTubers, Twitch streamers, TikTok stars, and Instagram influencers has given birth to the creator class. It's led to the emergence of influencer marketing as a fresh strategy for startups to tap into engaged audiences. Since influencer marketing empowers social commerce, businesses can gain exposure and endorsements via content that features their brand. 
In the United Kingdom, influencer marketing is crucial in digital marketing. With millions of daily social media users looking for entertainment and shopping suggestions, brands can logically harness the promotional potential of these platforms and their influential accounts. Influencers have become essential conduits for businesses aiming to enhance their exposure and stay attuned to the digital trends of the moment. This explains why the global influencer marketing market doubled in value between 2019 and 2022. 
---
Top Influencer Marketing Platforms in the UK 
Although influencer marketing holds immense potential for boosting brand awareness, finding suitable influencers to collaborate with can be challenging. Here's a roster of the best UK influencer marketing platforms for brands seeking creator partnerships.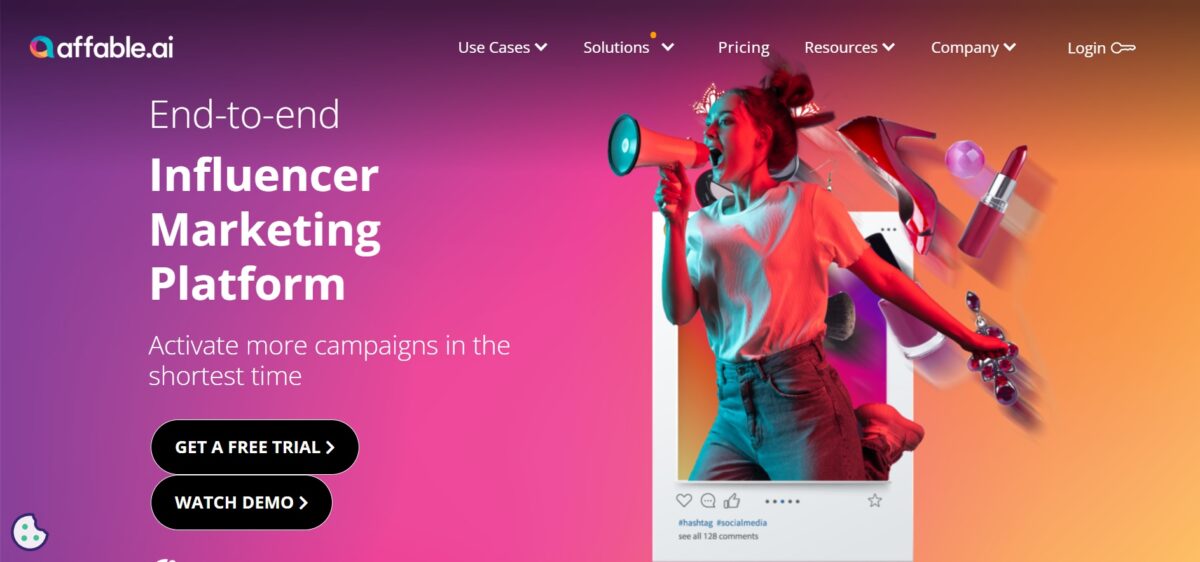 Best for D2C eCommerce brands, enterprises, and agencies  
Key Services: Influencer Recruitment, Influencer Segmentation, Follower Analysis, Campaign Analytics, Audience Analysis, UGC Management, Influencer Whitelisting, Content Approval 
Channels: Instagram, YouTube, Facebook, TikTok, X (Twitter) 
Affable.ai, a SaaS influencer management platform, empowers brands and agencies to identify, engage, and gauge social media influencers. It uses AI algorithms to assess influencer profiles and their audience on various networks. The platform supports campaign execution with advanced features, providing crucial insights to measure performance and ROI. Through its four key modules—Discover Influencers, Collaboration Management, Campaign Tracking, and Performance Measurement—Affable.ai optimizes your influencer marketing endeavors, offering an integrated solution for end-to-end campaign management on a single platform. 
Key Features: 
Access to 20+ filters for influencer discovery worldwide and across various niches 

Evaluate authenticity with influencer brand affinity, follower insights, and flagging suspicious followers

Seamlessly integrate eCommerce for smooth product distribution

Access all influencer-generated content in a unified dashboard

Automatic story tracking, no influencer authentication needed 
Pros: 
Large database of influencers 

Filter out unwanted results with negative search filters 

Identify audience overlap with the Unique Reach feature 
Cons: 
Not all features are available in all countries 

Lower-tier plans offer limited utility 
Notable Clients: Estee Lauder, Unilab, Vivo, Wattpad, MomPush 
Locations: Singapore (headquarters), with remote locations, including in the UK 
Pricing: Free trial and plans by request

Key Features: Search/Discovery, Influencer Relationship Management, Content Library, Campaign Management, Campaign Reporting, Influencer Analysis, Audience Analysis, Social Listening, Competitor Research,
Channels: Instagram, Facebook, YouTube, TikTok
---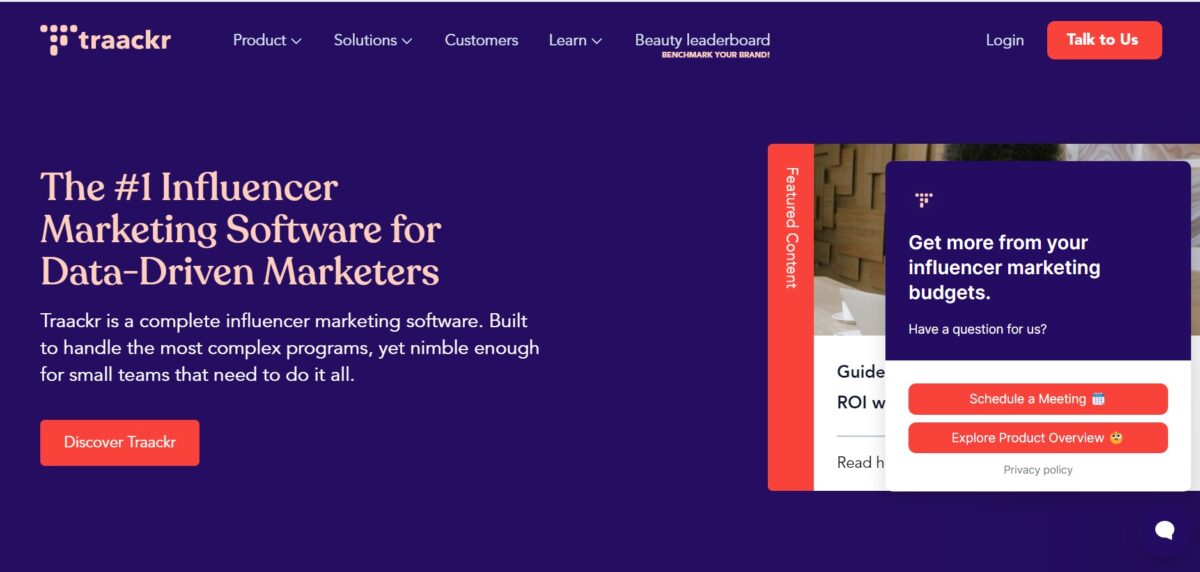 Best for midsize businesses, enterprises, and agencies 
Key Services: Find Influencers, Recruit & Onboard, Influencer Analytics, Cross-Campaign Clarity, Allocate Budget, Product Seeding, Content Collaboration, Content Tracking, Measure ROI 
Channels: Instagram, YouTube, TikTok, X (Twitter), Meta for Business, Yelp, TripAdvisor, Google Analytics, Salesforce 
Traackr is a comprehensive cloud-based influencer marketing platform. It handles intricate programs while remaining agile for small teams. Beyond discovering influencers, managing campaigns, collaborating with influencers, and generating reports, Traackr offers an unparalleled global influencer database. It includes unique market benchmarks and a team of experts to assist you in making optimal investments. Traackr prioritizes relationship-building and connects brands with verified influencers that align with a company's values. It also allows for central management of past influencer interactions. 
Key Features: 
Pinpoint influencers that align with your brand based on audience size, engagement rate, and niche

Streamline influencer marketing campaigns from conception to completion

Gain a competitive edge by tracking rival influencers' campaigns, uncovering insights to enhance your strategies 

A brand safety feature that shields you from collaborating with influencers who've previously shared harmful or contentious content
Pros: 
Comprehensive perspective with the Influencer Market Benchmark 

Resonance scoring for effective measurement of relative influence 

Collaboration tools for large teams 
Cons: 
Notable Clients: L'Oreal, Shiseido, Coty, Michelin, Colgate-Palmolive 
Locations: London, New York, Paris, Boston, San Francisco, Singapore 
Pricing: By request 

Key Features: Search/Discovery, Influencer Relationship Management, Team Collaboration Tools, Campaign Management, Campaign Reporting, Influencer Analysis, Audience Analysis, Product/Gifting Tools, Forms and Compliance, Fake Follower/Fraud Detection, Competitor Research,
Channels: Facebook, Twitter, Instagram, YouTube, Pinterest, Tumblr, Blogs
---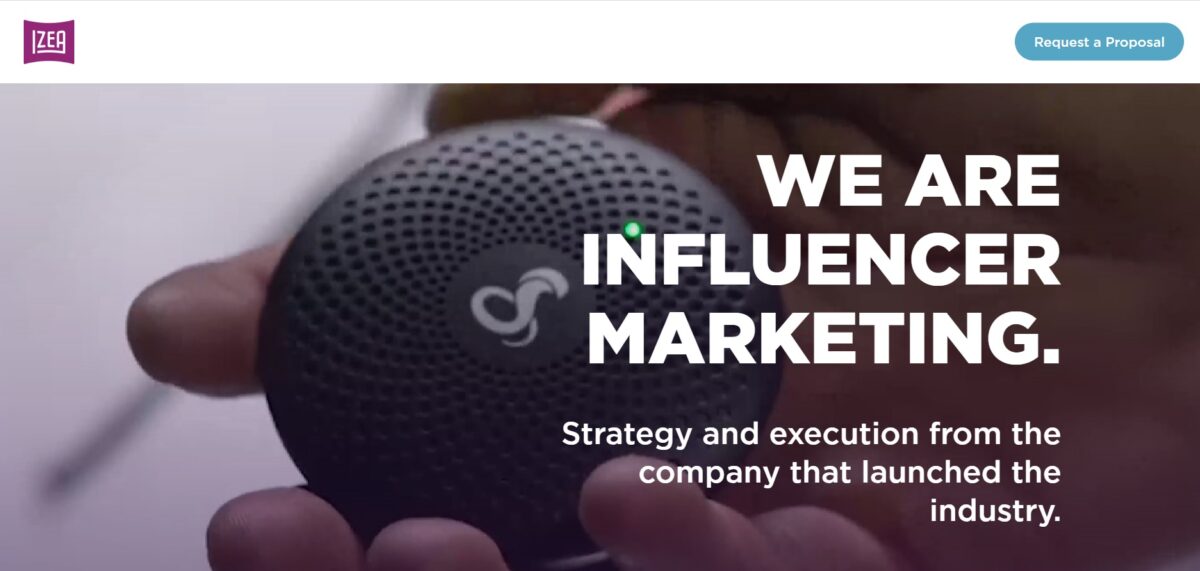 Best for medium to large brands 
Key Services: Influencer Marketing, Product Sampling 
Channels: Instagram, YouTube, TikTok, Facebook, X (Twitter), Pinterest, Snapchat, LinkedIn, Twitch 
IZEA pioneers marketing technology, offering brands software and services to collaborate seamlessly with top influencers and creators. Its cutting-edge SaaS platform features a database of 50 million influencers categorized by niche, location, and channels. When connecting with influencers, professionals leverage the platform for open bidding, direct offers, and in-app messaging. IZEA empowers users to craft diverse assets like articles, infographics, photos, and videos, distribute brand messages, manage budgets, and track payments on one unified platform. 
Key Features:  
Unity Suite oversees every facet of influencer campaigns, from discovery to payment

Connects brands and creators through a marketplace for sponsored content, enabling brands to access ready-made content or request customized content from creators

Locate influencers based on their content using a visual search engine 

Amplify reach and engagement by distributing content through influencers
Pros:
Visual content efficiency 

Exclusive influencer network 

Automated scheduling 
Cons:
Feature-rich learning curve 

Post type and platform constraint 
Notable Clients: Ikea, Toyota, Kellogg's, Yamaha 
Locations: London, Florida, Washington, DC, Detroit, Denver 
Pricing:  
IZEAx Discovery: starts at $149/month 

IZEAx Unity: By request 

Managed Service: By request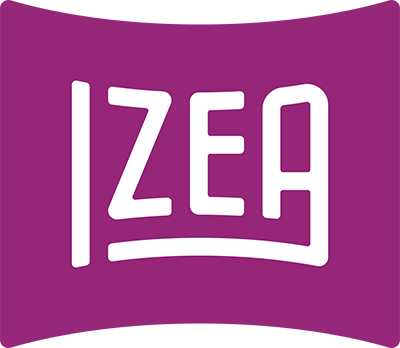 Key Features: Search/Discovery, Automated Recruiting, Influencer Relationship Management, Influencer Marketplace, Team Collaboration Tools, Content Review, Content Library, Campaign Management, Campaign Reporting, Influencer Analysis, Audience Analysis, Visual Discovery, Influencer Content Amplification,
Channels: Facebook, Instagram, LinkedIn, Twitter, Tumblr, YouTube, Pinterest, Twitch, TikTok, Wordpress and other Blogs
---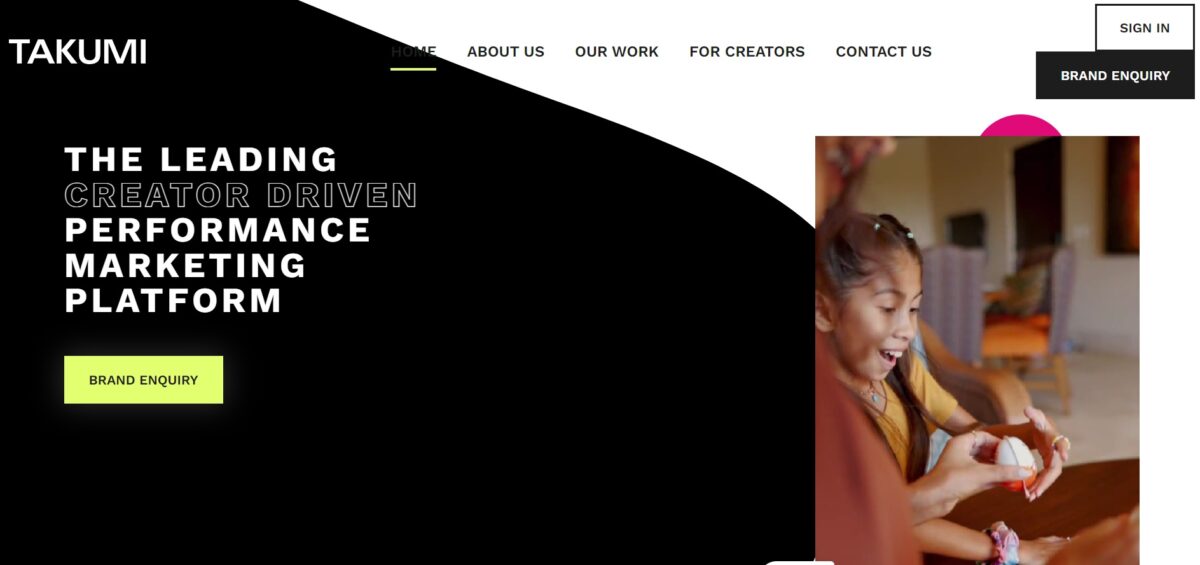 Best for small to medium-sized brands 
Key Services: Influencer Discovery, Campaign Management, Content Creation, Performance Analytics 
Channels: Instagram, TikTok, YouTube 
TAKUMI offers an exceptional influencer marketing experience through its acclaimed platform, going beyond agency and influencer SaaS capabilities. It maximizes global creators to execute widespread influencer campaigns efficiently by producing prompt in-market content. Leveraging creator content and audience insights, TAKUMI propels unparalleled results in paid social campaigns. 
TAKUMI's app, accessible for both Apple and Google users, also seamlessly connects creators with brands for campaigns and payment. Its stringent vetting process, supplemented by human assessment, ensures exclusivity, with only 7% of applicants accepted onto the TAKUMI platform. 
Key Features:  
The TAKUMI creator index can analyze and understand the audience of creators, ensuring precise targeting

Secure usage and rights for the content created by influencers, safeguarding brand assets

Foster strong relationships with creators who become brand ambassadors, enhancing long-term partnerships

Empower creators to amplify your brand message, tapping into their authentic influence for heightened engagement 
Pros: 
Rigorous vetting process 

Hands-on approach to support 

Convenient and compliant mobile app 
Cons: 
Lack of content review 

Absence of audience insights 
Notable Clients: Amazon, Visa, Nike, Unilever, General Mills 
Locations: London, New York 
Pricing: By request 

Key Features: Influencer Marketplace, Content Library, Campaign Reporting, Payment Processing,
Channels: Instagram
---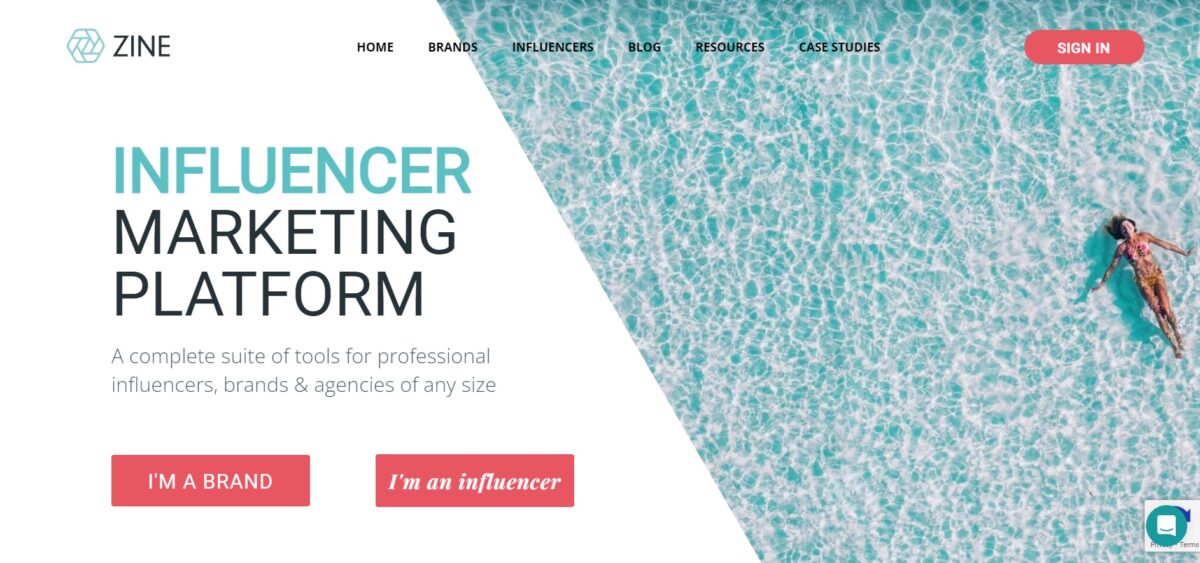 Best for brands and influencers 
Key Services: Influencer Recruitment, Influencer Collaboration, Campaign Analytics, Social Commerce 
Channels: Instagram, YouTube, TikTok, Facebook, X (Twitter), Pinterest 
Zine is an influencer marketing platform with a comprehensive toolkit for influencers, brands, and agencies of all sizes. It is designed to retain a personal touch while optimizing campaign execution at any scale. Zine streamlines influencer marketing workflows for brands, enabling data-backed decisions in finding the best content creators for a business. 
For influencers, Zine facilitates collaborations with brands and provides a media kit to present your audience insights and social channels seamlessly. Zine's tools are also free for influencers, directing collaboration requests straight to your inbox. 
Key Features: 
Equipped with a wide array of tools to accommodate professional influencers, brands, and agencies of all sizes

Ensures smooth campaign execution, regardless of scale, while preserving a personal touch

Optimizes campaign management by streamlining influencer activation, even with limited resources 

Provides an always-updated media kit to present audience insights and social channels that help assess collaboration compatibility 
Pros:
Free platform for influencers 

Streamlined processes 

Direct collaboration requests 
Cons: 
Notable Clients: Tesco, Mentos, British Airways, Adidas, Audible 
Locations: London 
Pricing: By request 
---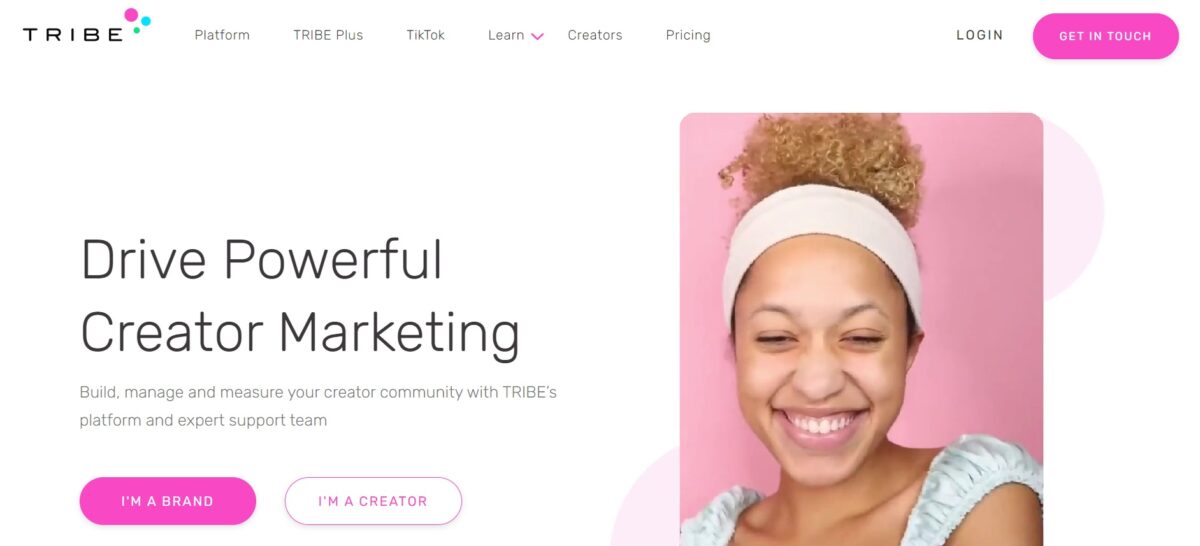 Best for marketers and social creators 
Key Services: Campaign Analytics, Influencer Discovery, Influencer Relationship Management, Content Management, Performance Metrics, Influencer Tracking, UGC Management 
Channels: TikTok, Instagram, Facebook, X (Twitter), Pinterest 
TRIBE, a branded content platform, facilitates connections between international brands and a network of over 70,000 skilled and diverse influencers. These collaborations result in high-quality content across various social media channels. TRIBE's fusion of technology and expertise empowers marketers to execute top-tier strategies through their platform's dedicated community.  
Key Features: 
TRIBE's unique BrandMatch AI, a proprietary artificial intelligence score, enhances and scales your campaign's effectiveness

Quickly integrate creators into custom Brand-Fans Groups for immediate campaign implementation

Efficiently handle numerous creators within a single platform, seamlessly managing communication, product sampling, content approval, legal matters, and payments 

Gain insights into audience demographics and estimated performance data directly from Instagram, TikTok, and Pinterest APIs 

Validates creators and influencers multiple times daily using TRIBE's proprietary AVS system
Pros:
Large pool of influencers 

Quality and compliance of influencer campaigns 

Automated influencer discovery and campaign management 
Cons:
Limited advanced analytics 
Notable Clients: Nespresso, Olay, Lego, Logitech, NBC Universal 
Locations: London, New York, Melbourne, Sydney 
Pricing: By request 
---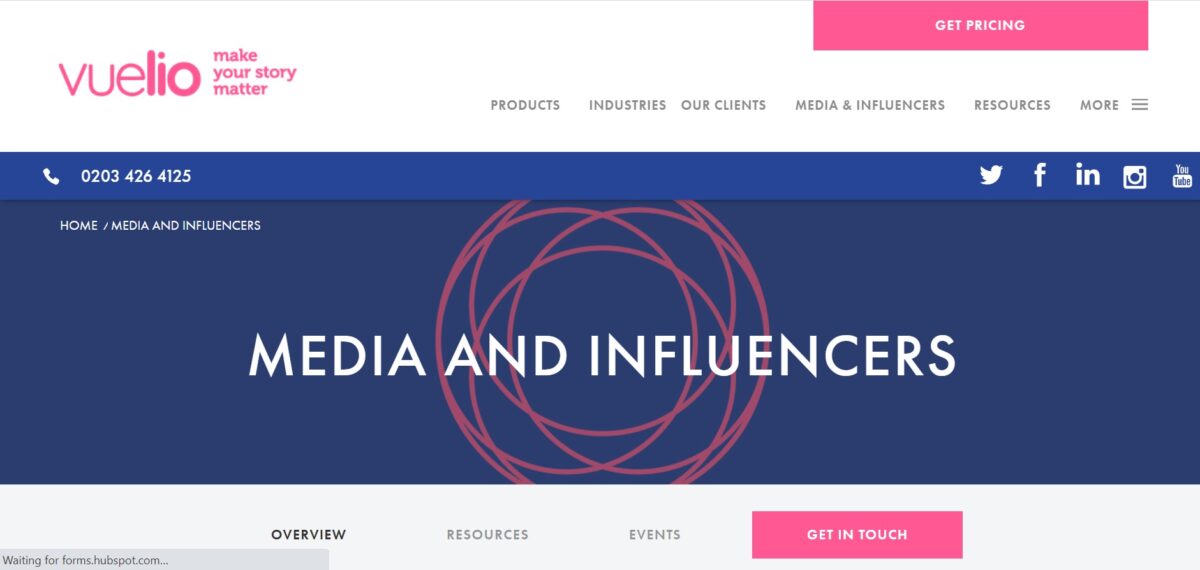 Best for media and PR agencies 
Key Services: Media Monitoring, Media Database, Media Analysis, Online Newsroom, News Distribution 
Channels: Instagram, Twitter, LinkedIn, Facebook, YouTube Live 
Vuelio is a robust cloud-based platform that aids PR and communication professionals in managing relationships with journalists, influencers, and stakeholders. Users can gain insights into relevance, engagement strategies, content distribution, result tracking, social media impact, and effectiveness analysis within a unified interface. With access to over a million journalists and influencers across 200 countries, you can easily connect with key figures significant to your story or organization. 
Vuelio's unique database enables personalized control over your contact details. Decide how users can reach out to you and for what reasons. Tailor your preferences, ensuring you receive only relevant and timely connections aligned with your interests. 
Key Features: 
An exclusive database offering access to over a million journalists and influencers globally

Updated breaking news and media coverage on multiple platforms, encompassing broadcast, print, online, and social media 

Intelligent tools assess how your narrative resonates with journalists and influencers, enabling strategic adjustments 

Evaluate the impact of your PR endeavors, content distribution, and engagement in a single centralized hub 
Pros:  
Targeted networking 

Media monitoring 

Extensive journalist and influencer access 
Cons:  
Complex interface 

Too broad scope of interests 
Notable Clients: Prince's Trust, Press Association, Cardiff University, Thames Water 
Locations: London, New York, Paris, Berlin, Amsterdam 
Pricing: By request 
---
---
8 Key Considerations for Selecting an Influencer Marketing Platform 
Take these key factors into consideration to ensure your influencer marketing success. 
User-friendly Interface
Your influencer marketing platform should have an intuitive interface for optimal use. Prioritize platforms with user-friendly interfaces and efficient onboarding. Also, choose a platform with dedicated experts for efficient campaign management. Immediate support for troubleshooting ensures seamless execution. 
Trial Access 
Ensure alignment with your business using free trials or demos for influencer marketing platforms. If these options aren't available, you risk wasting your investment. Reputable platforms let you explore their features before committing to a paid plan. Free demos offer guidance, while trials provide a firsthand evaluation. Top platforms offer both experiences to make sure your payment is worth it. 
API Integration 
Ensure your influencer marketing solution offers seamless API integration. This gives you access to insights and influencer data across various social media platforms. For instance, if your focus is on Instagram influencers, the platform should grant access to valuable demographics, such as age, gender, location, and engagement rates. Without API integration, the influencer marketing platform holds minimal value for your business and wouldn't be worth the investment. 
Invaluable Marketing Insights 
Your chosen influencer marketing platform serves as more than a mere link to influencers. It's a source of crucial insights to assess the efficacy of your influencer marketing campaigns. Determine if it's an approved API partner of various social platforms or if it relies solely on publicly available metrics. 
Key metrics your influencer marketing platform should provide include: 
Audience demographics 

Influencer follower counts 

Content reach, impressions, and views 

Total engagements and engagement rate 

Return on investment 
Carefully track these metrics across all influencers and platforms. Your choice must also offer actionable insights from campaign outcomes, enabling you to refine future endeavors effectively. 
Cross-Platform Proficiency 
Certain influencer marketing platforms concentrate solely on a couple of social platforms. However, you'll likely collaborate with diverse influencers across various social media platforms to optimize your campaigns. Select a platform that accommodates multiple social platforms and simultaneous campaign oversight to ensure your campaign succeeds. 
Streamlined Campaign Management 
Starting a campaign should be hassle-free. Real-time campaign dashboards allow quick adjustments for optimal performance. They also provide insights into individual influencer posts, ensuring comprehensive coverage. Built-in communication tools facilitate direct contact with influencers, streamlining collaboration. Some platforms even integrate email to track messaging history with influencers. 
Customer Feedback and Ratings 
While a company's website showcases product highlights, the complete narrative emerges from customer reviews. To gauge a platform's reliability and accuracy through genuine user experiences, search for "company X platform reviews." 
Tailored Budget 
Influencer marketing platforms typically require monthly or annual subscription fees. Assess costs with the features provided, then determine if these features justify the expense. 
---
Final Thoughts 
An influencer marketing platform is essential to gain a competitive advantage. Embrace the power of tools to navigate influencer marketing efficiently. 
The UK offers various platforms like the ones listed above. Explore influencer marketing agencies in places like London and key platform features to enhance your expertise and resources, helping you stay ahead in this dynamic landscape. 
Frequently Asked Questions
What is influencer marketing? 
Influencer marketing leverages social media influencers to endorse brands or products. 
What is an influencer marketing agency? 
An influencer marketing agency facilitates brand-influencer collaborations. 
What is an influencer marketing platform?
An influencer marketing platform is software that aids in discovering and handling influencers. 
What is the difference between an influencer marketing agency and a platform? 
An agency offers hands-on guidance, whereas a platform is a self-service tool.