By the end of 2021, video content online is estimated to take about 80% of web traffic. Video marketing has become a must-do for any business online. It's a huge content opportunity for many marketing agencies looking to build a client's profile. A powerful video promo tool or software can help take your content to the next level.
But videos can take some time to put together, especially if you have little to no experience with video promotional tools. Once you build the video, you want to make sure you get as many eyeballs on the content as possible - and using a video promo tool can help increase those odds. In combination with a successful social media strategy, video promo tools and video software options can elevate your content, especially at the agency level.
Become a Partner:
if you are looking to partner with us
click here
.
---
The 9 Best Video Promo Tools & Software Options For Agencies:
---
Video is such an integral part of marketing nowadays, and you can still jump in and take advantage of all the tools available to promote your business. Whether it's your first time editing videos, or you have years of experience under your belt, here are some of the best video promotional tools to better build brands online for agencies.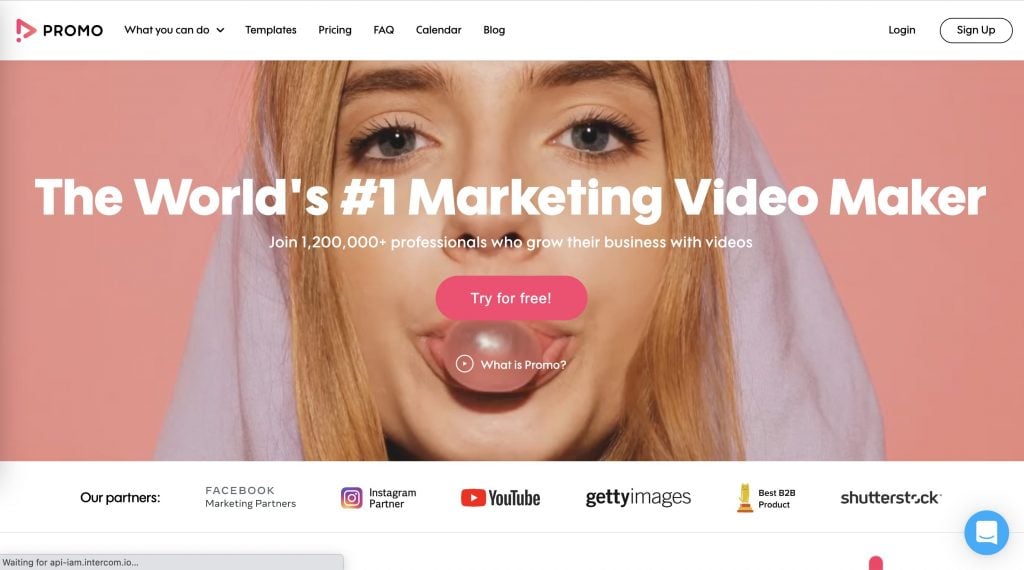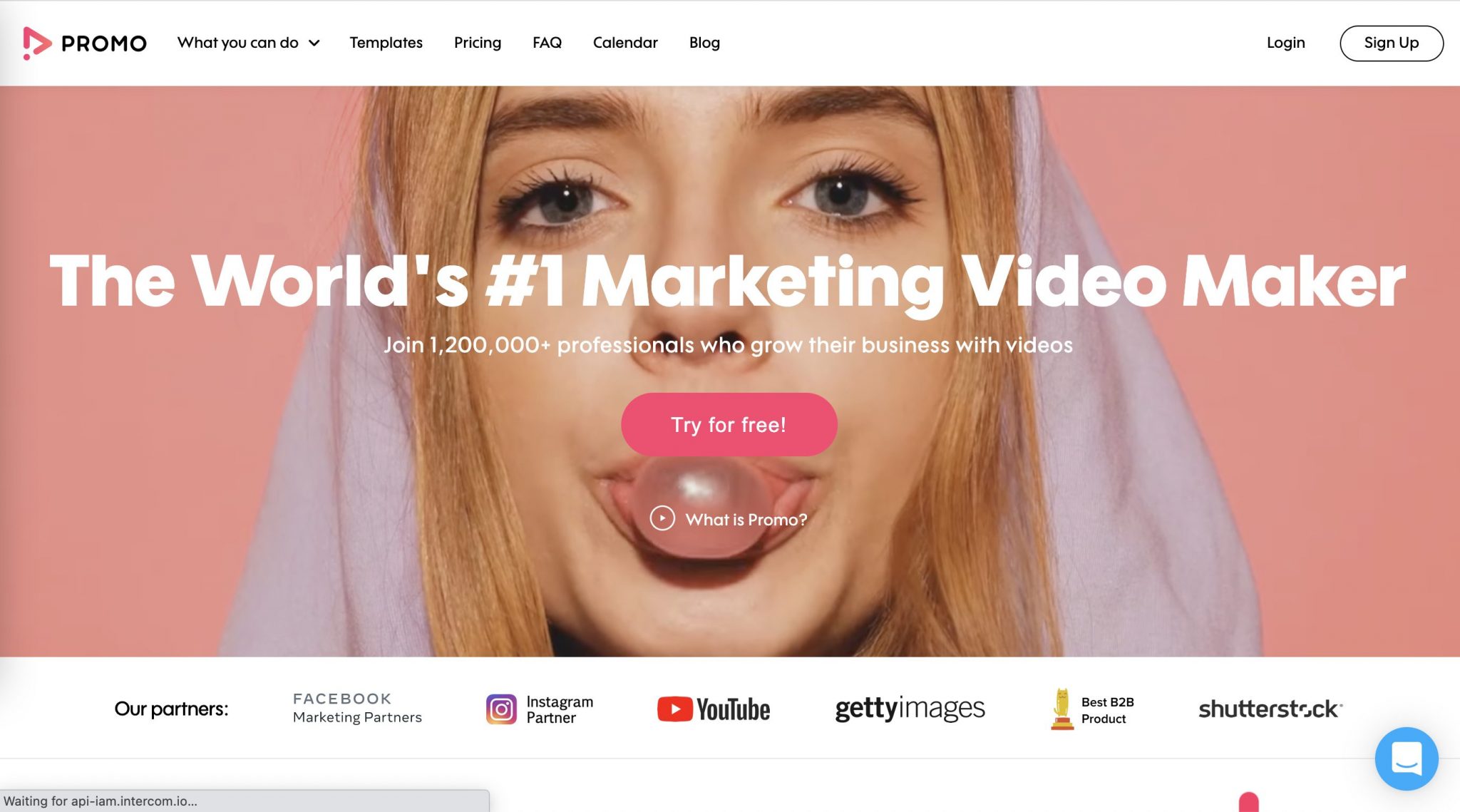 Promo does exactly what it sounds like it does: make promotional marketing videos. This platform works directly with Facebook, Instagram, and YouTube. This online video platform can perform a bunch of basic video editing functions for free, and you can add licensed clip art, stock photos, music, and more. Like many platforms, Promo will also let you crop your video to whatever social network format you want.
One of the biggest perks to Promo is their "swipe up" integration and their embedded links features, thanks to their official partnerships with social networks. You can then use the final videos on any social media management platform you use as an agency. Their premium plans start at $39.
---
2. VidIQ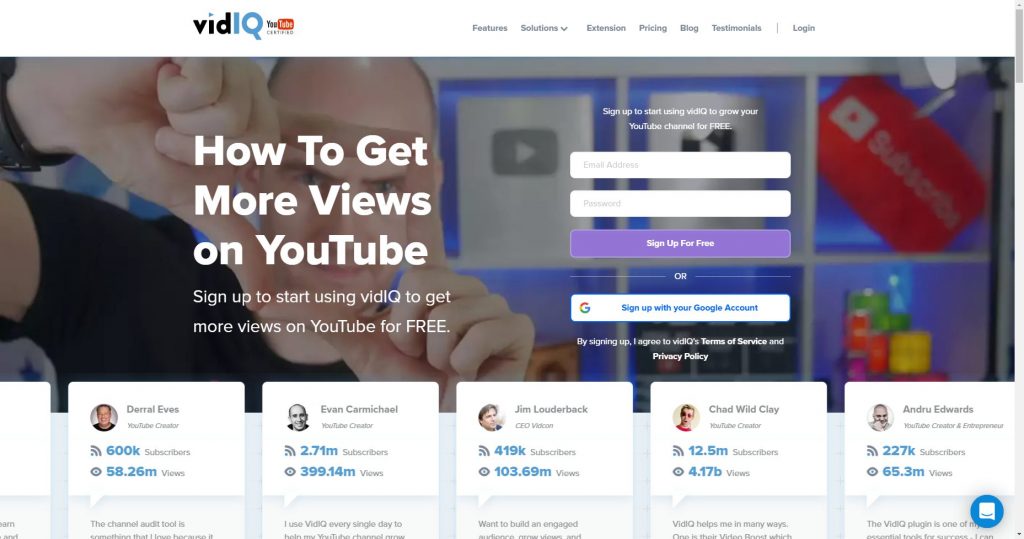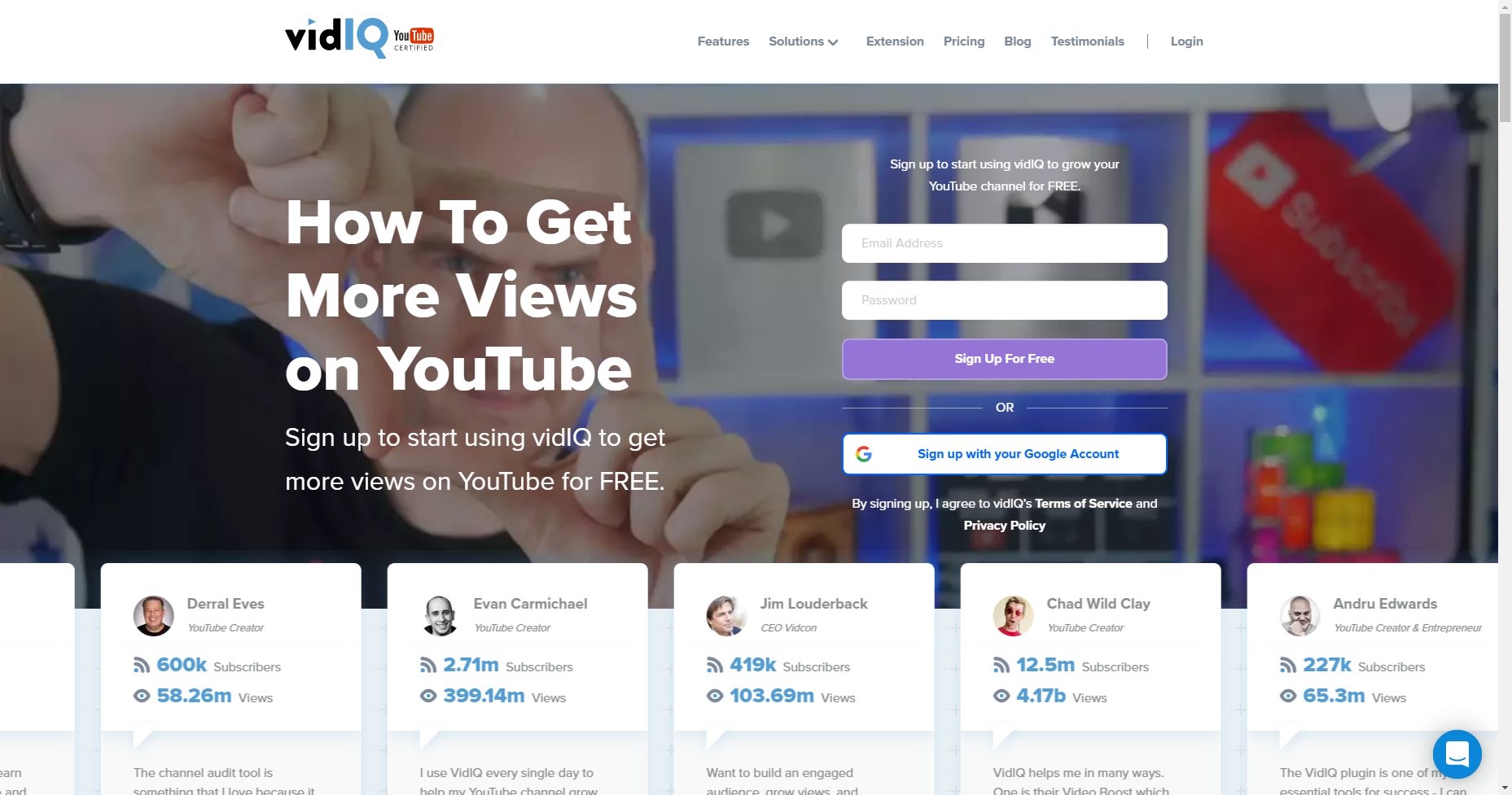 VidIQ is a popular video editing tool for marketers looking to take advantage of organic social media traffic. Many YouTube marketers will use VidIQ as a tool to help take advantage of their YouTube videos and maximize the performance. You can use VidIQ to make the most of your organic reach on YouTube, monitor your real-time stats, identify popular, relevant keywords, and much more. Plus, take care of competitor research and analysis and compare statistics. The basic plan is free, and the paid plan starts at $7.50 a month.
---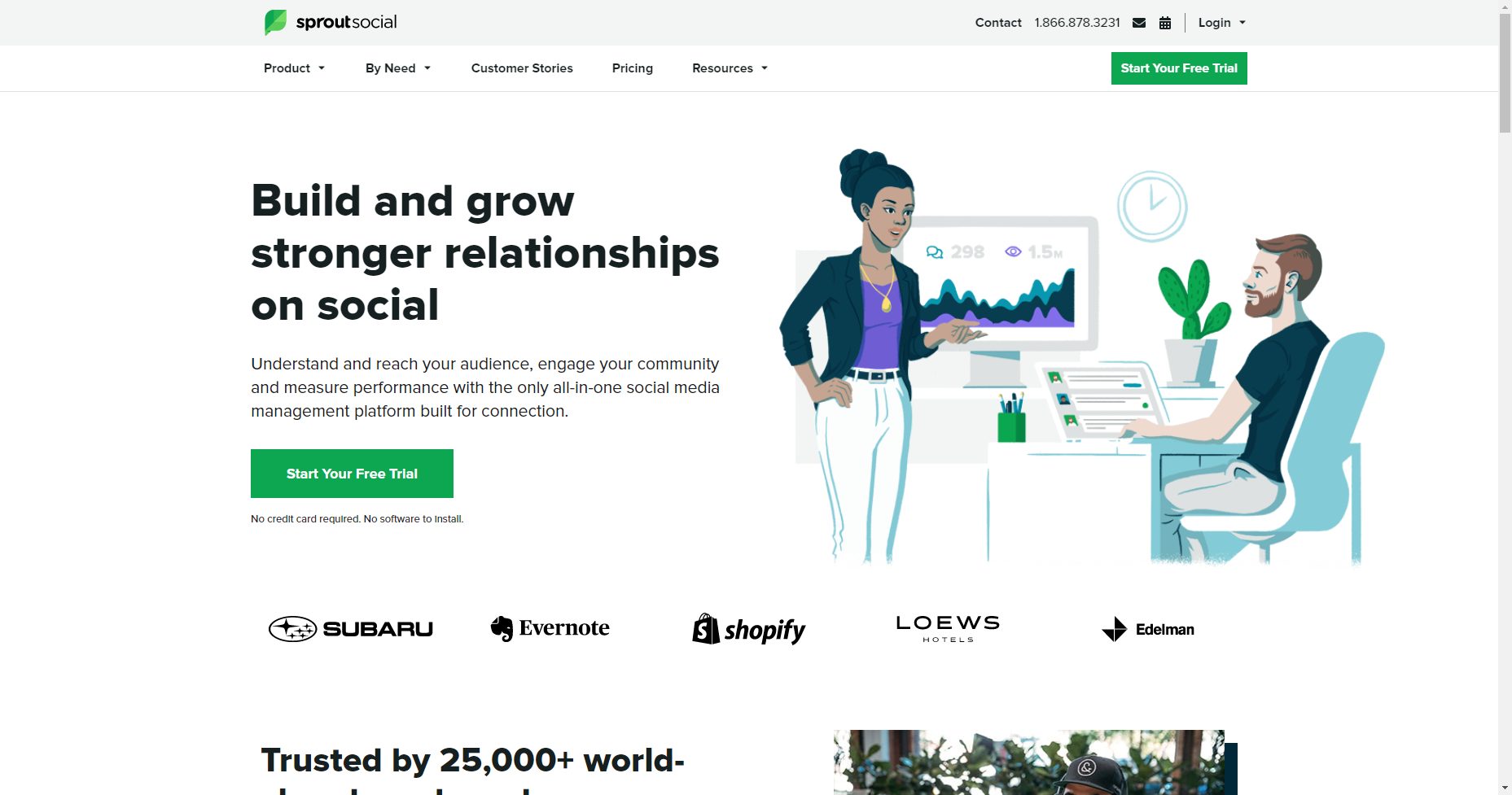 Sprout Social is a popular social media management tool that helps agencies and businesses manage their social platforms. With Sprout, you can upload your content (including videos) and use their management tools to promote your content across social. You can even assign tasks to people, and manage workflow for different teams. Sprout has a whole list of tools to better promote and manage your content.
In addition to their excellent social management and monitoring tools, Sprout offers Landscape, a new tool that helps make sure your content stands out online. Landscape allows you to source images for your images and better build social media images for each platform. The resizing tools help you build content for each social media platform. You can then transform each piece of content for different platforms. The tool only works for images right now, though Sprout may expand the functionality.
---
4. Adobe Spark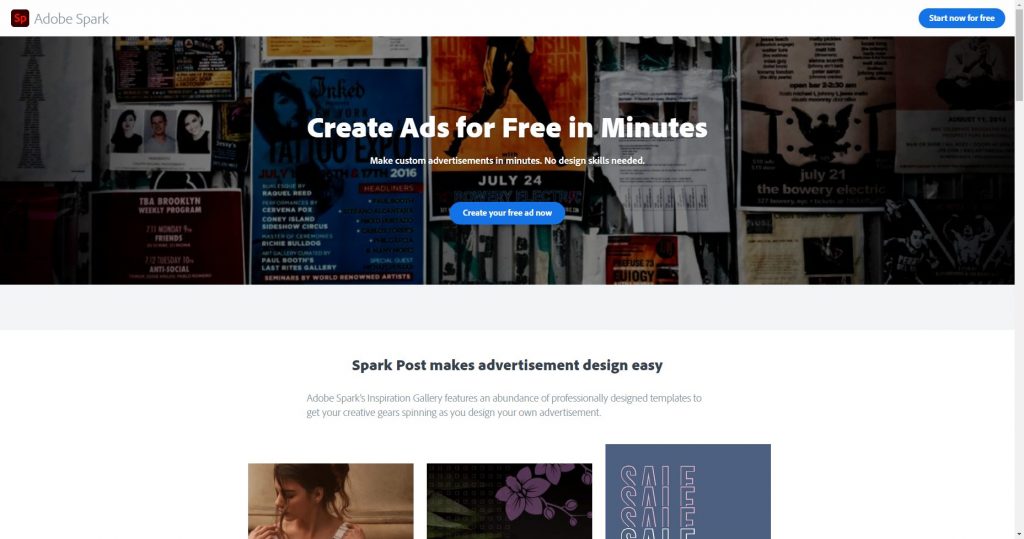 Adobe Spark is an Adobe product that specifically helps build social media friendly videos to better promote your business. It's a comprehensive software options with hundreds of pre-built templates (some free, and some paid) for both videos and graphic templates. With storyboard options, layouts, and themes, you can build the most amazing videos for social media and marketing purposes - all for free. However, with the free version, you will have watermarks on the bottom right corner of your videos. If you're paying for the Adobe Creative Cloud, you will have free access to Adobe Spark. Otherwise, it's a small monthly fee to unlock further features. If Spark isn't what you're looking for, try Adobe Premiere's editing software.
---
5. Canva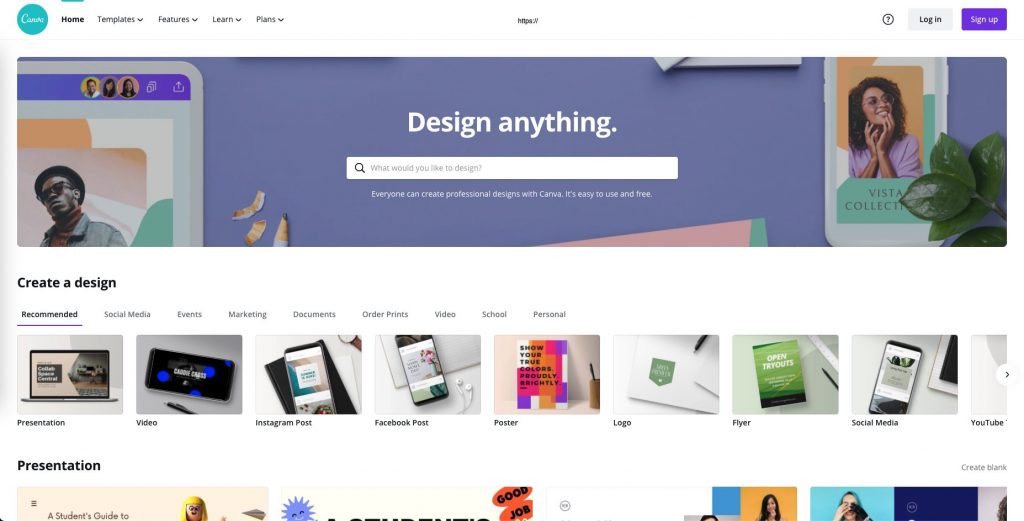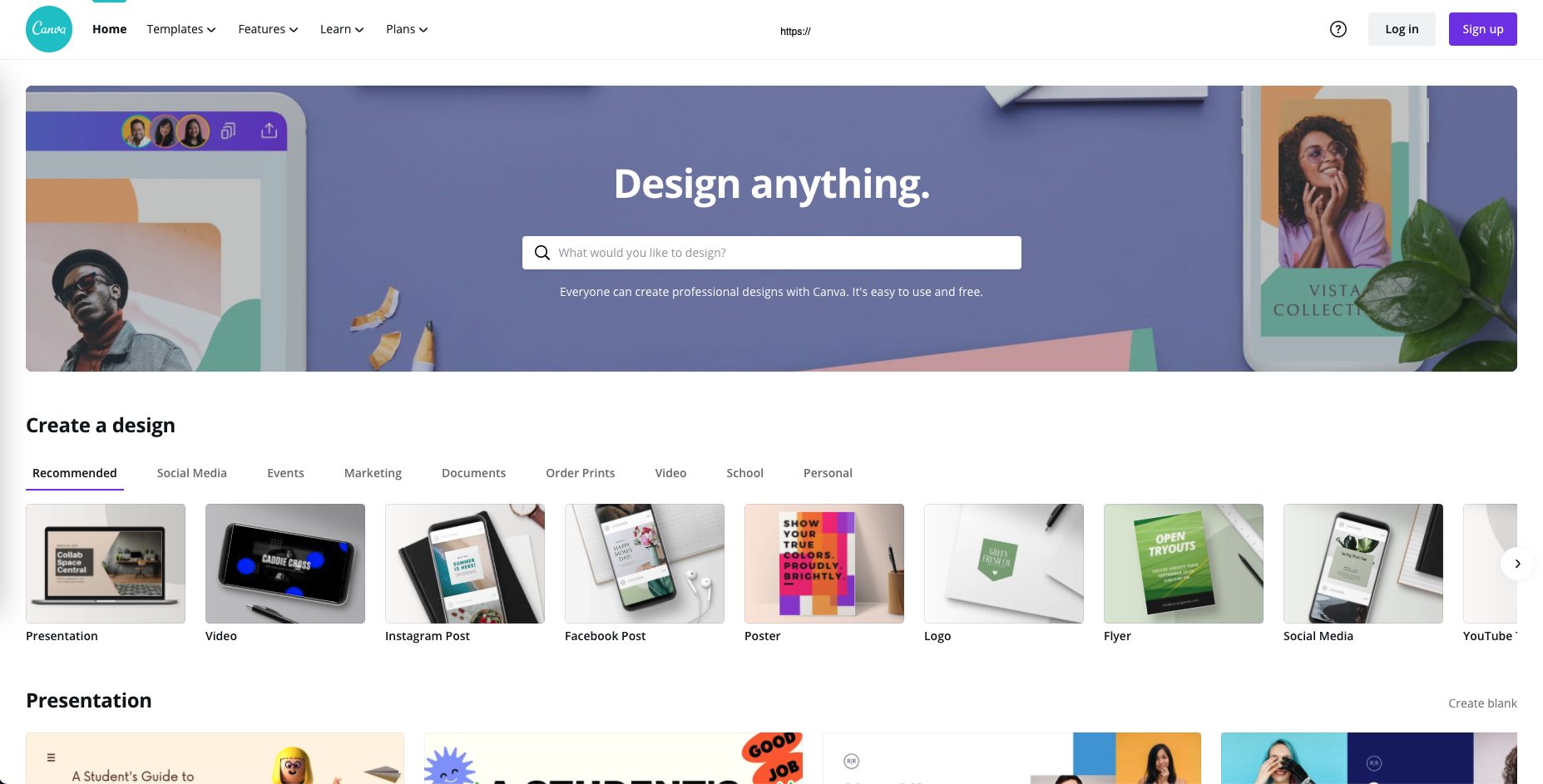 This free, web-based platform has become increasingly popular for its seamless and easy-to-use social media promotional tools. Canva can be used by individuals but their upgraded plans offer team integrations and brand toolkits to make the most of multiple clients and multiple brands. You have the option to input brand logos, brand colors, and more for multiple teams. Plus, you can use Canva to create photos, videos, and other social media-specific elements from scratch (or using their templates).
---
6. Slidely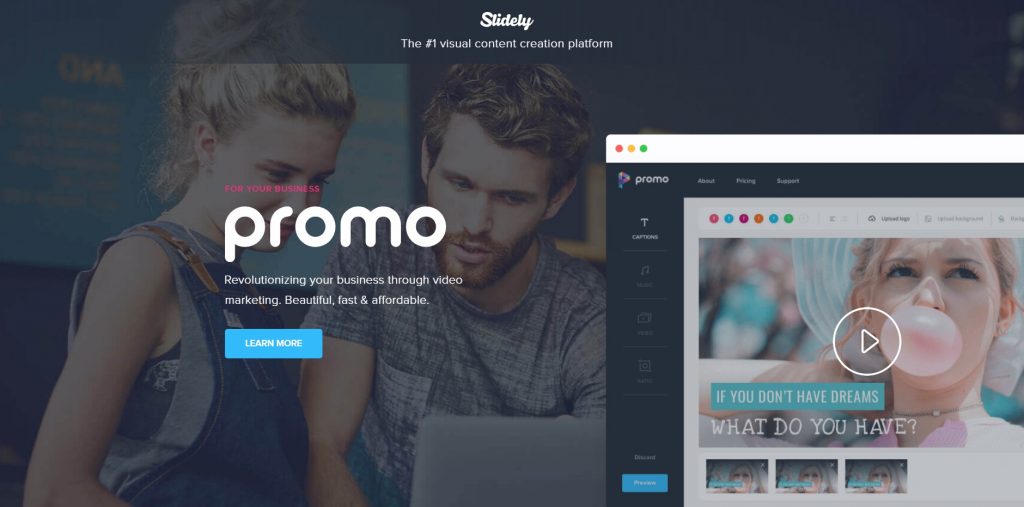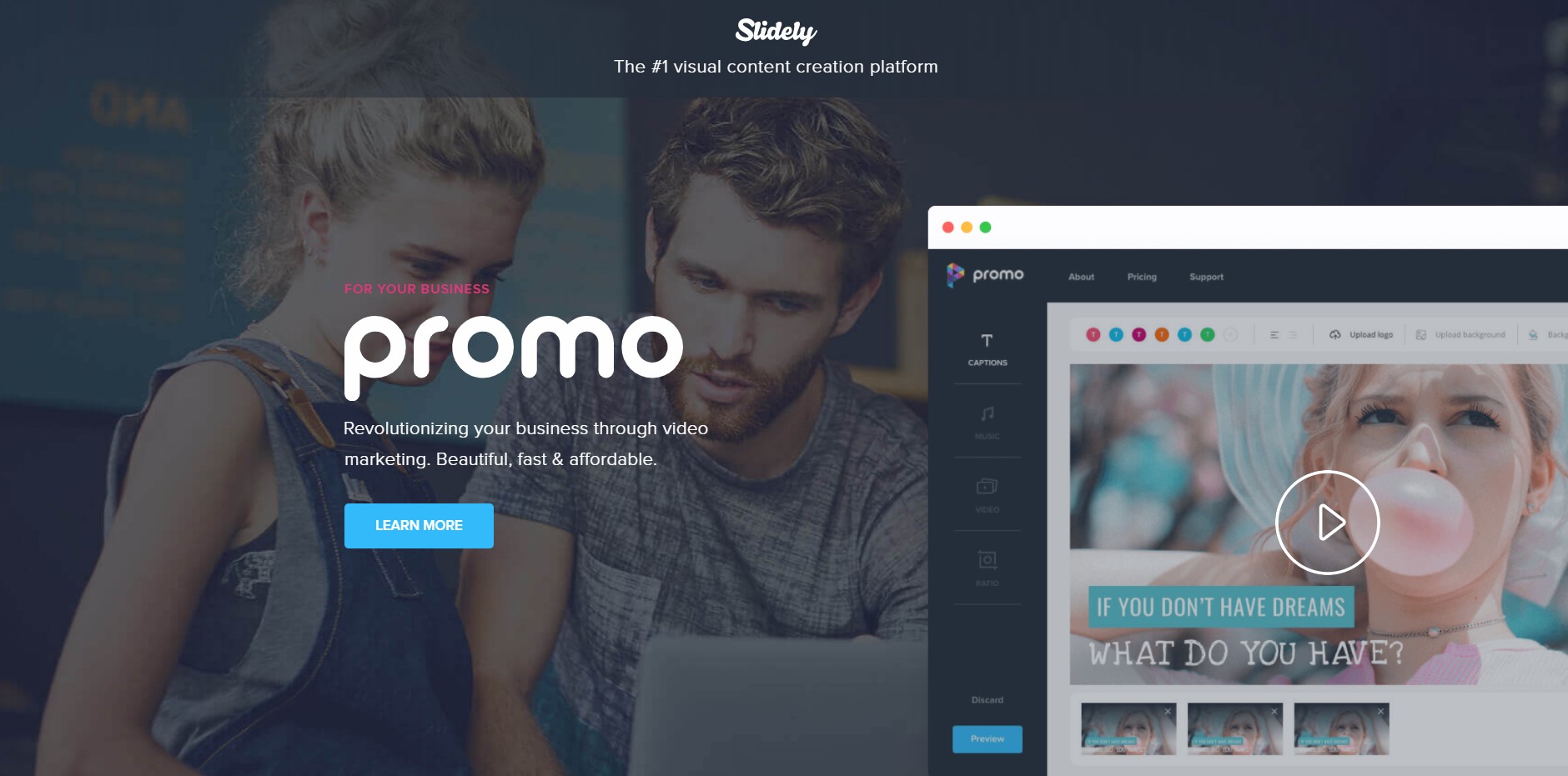 This editing tool lets you create your own photos and videos using user-friendly technology. Slidely offers its users access to more than 12 million premium video clips and images to build their videos, as well as licensed music. Plus, there are plenty of templates ready to use with copy and music to match. You can post your videos anywhere when you're done, and fit each video to various social media channels.
---
7. Visual.ly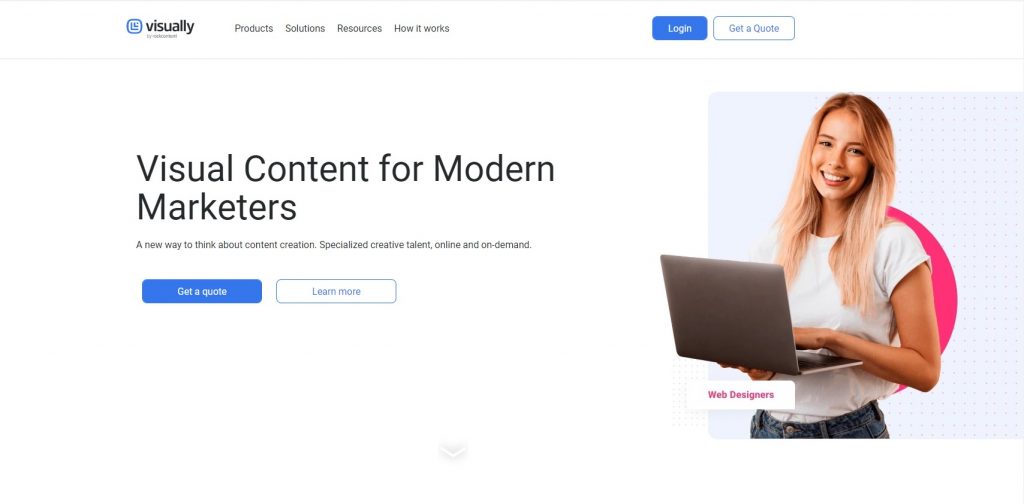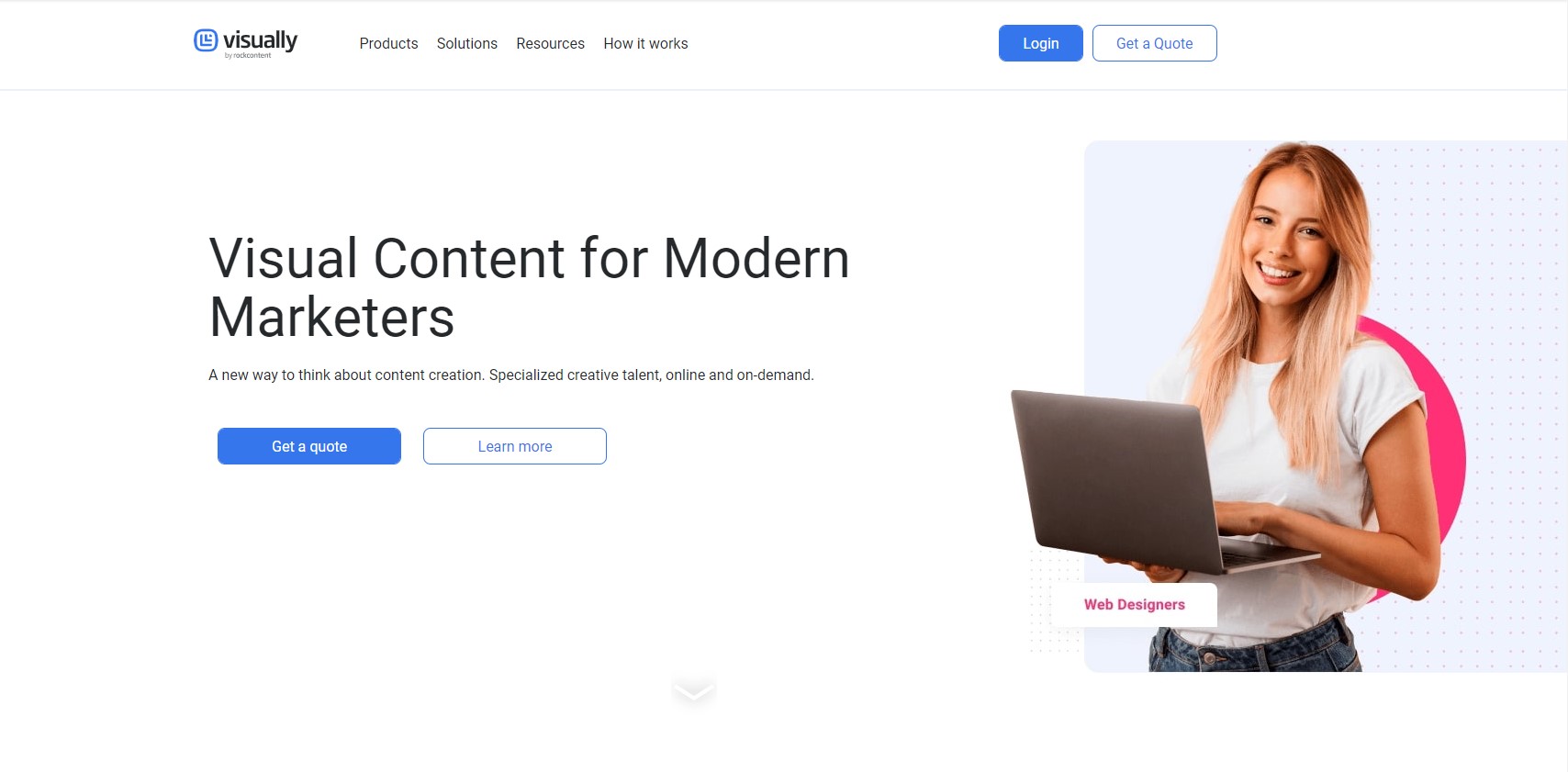 Visual.ly is an editing and creation tool that works best for people who lack the time and artistic vision to build their own content from the ground up. As an agency, if you want to outsource content and visual creation, Visual.ly helps connect you with those who can better create content. Here's how it works: for each type of project, Visual.ly will charge a flat rate, which includes e-books, video content, infographics, and more.
---
8. Veed.io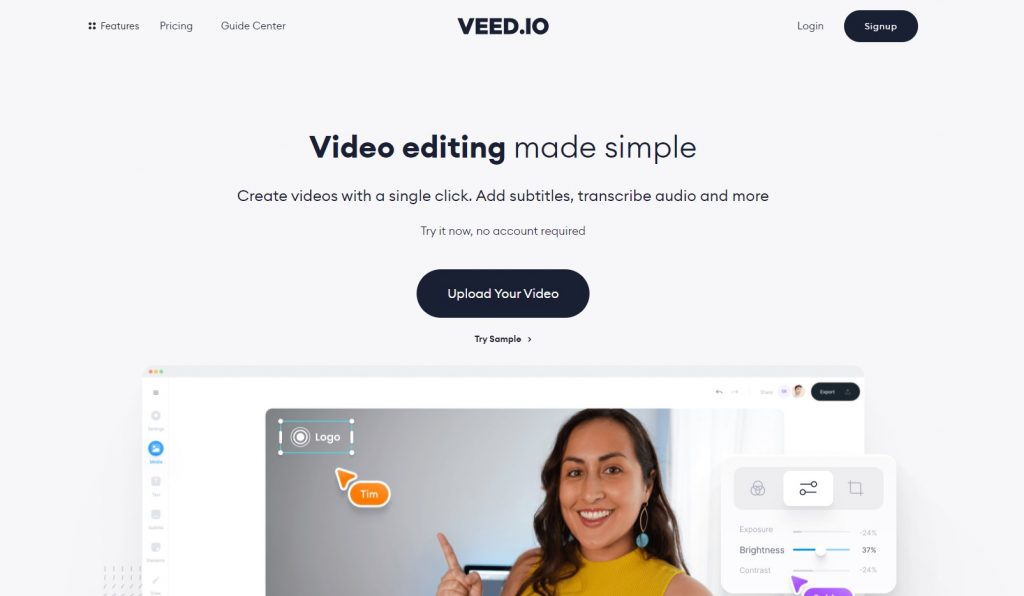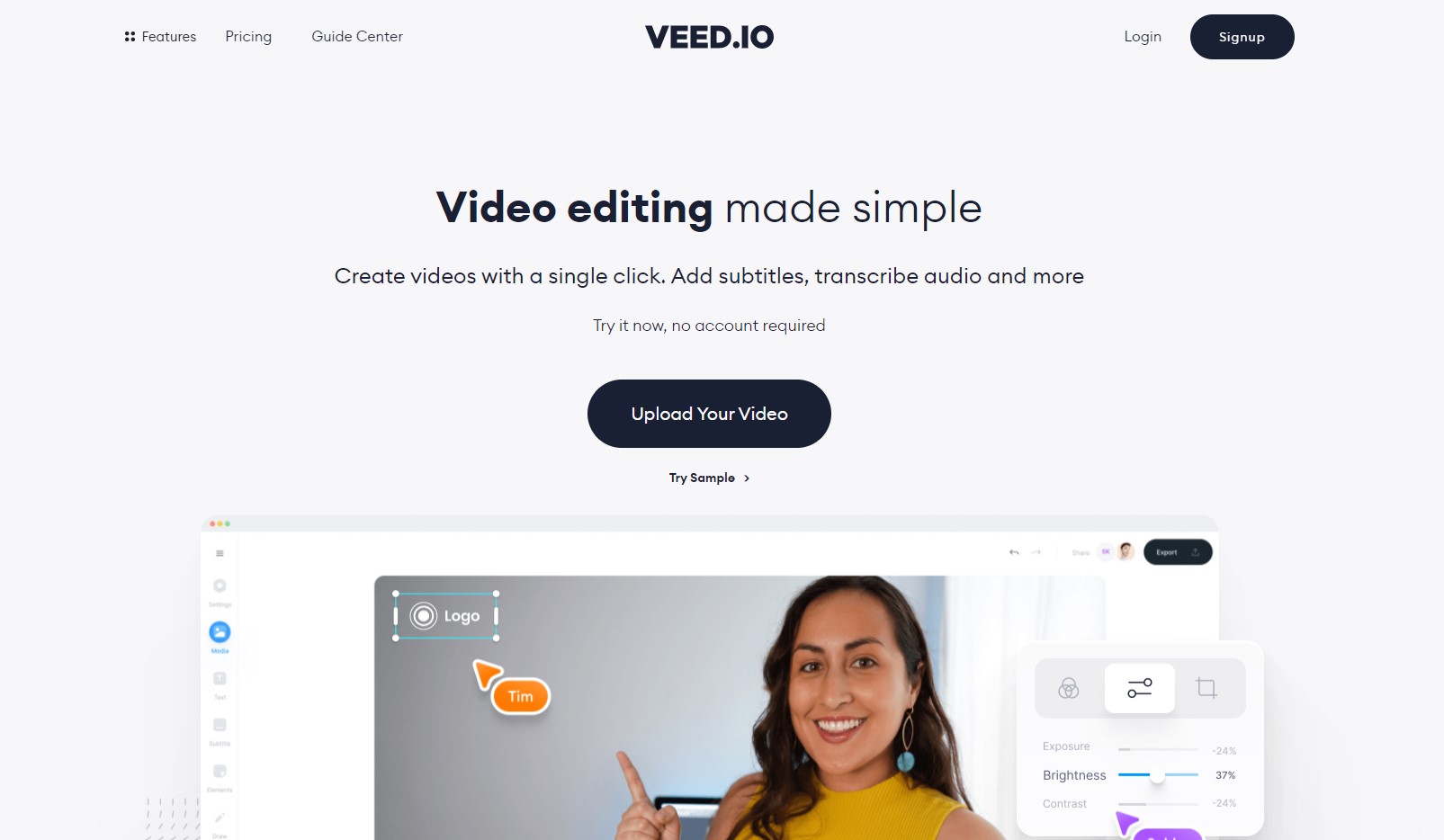 VEED is a simplistic online video marketing editor that will help you trim, filter, and crop your videos. Plus, you can add text and draw on your videos as well to make them social media-friendly. This tool works really well for people who don't have the foundation for video editing, and it's specifically designed for content creators and meme creators. The app is free for 10 minutes, or 150 mb, and costs $144 for an annual subscription.
---
9. Vyond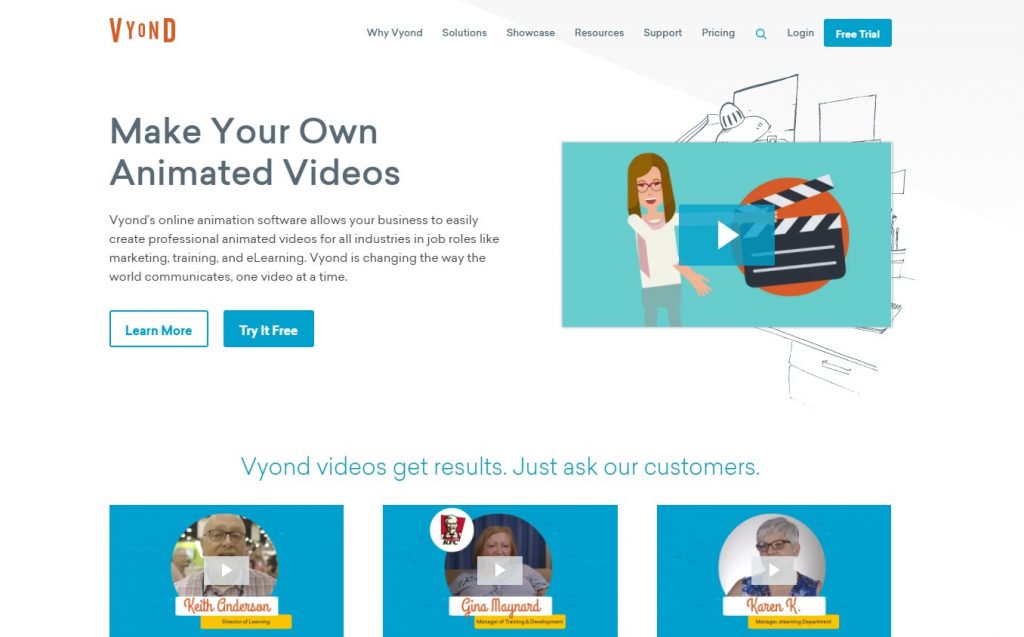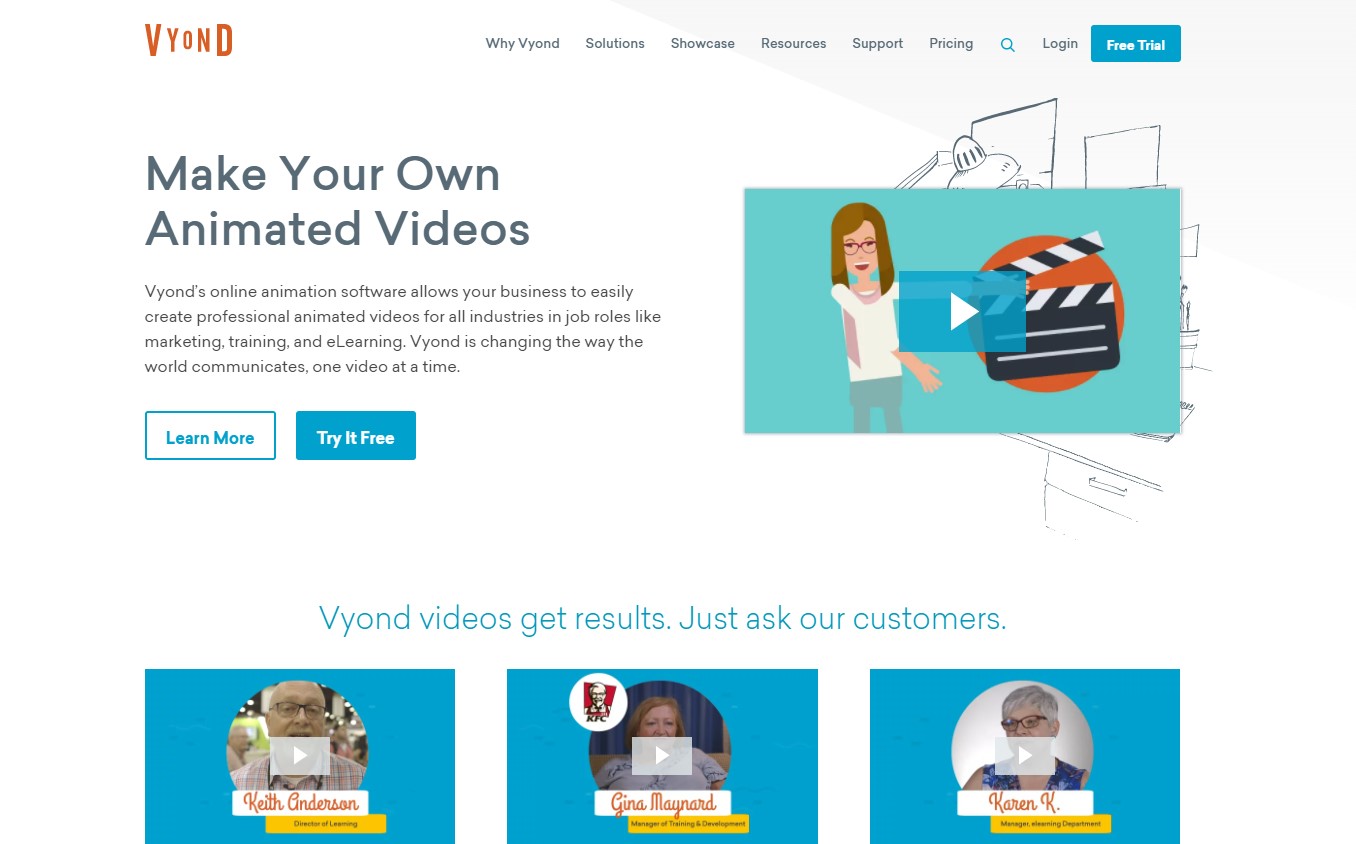 Vyond is an animated video editor that can help bring a little more fun into your standard video marketing. Using Vyond to make your videos can be a bit easier than finding the right footage or using actors to make your footage. Once you've built your videos through the platform, you have the rights to them forever.
---
Software Tools to Promote Your Videos
Once you have your videos ready to go, how do you promote them? These excellent tools will work best for agencies looking for software to promote their videos.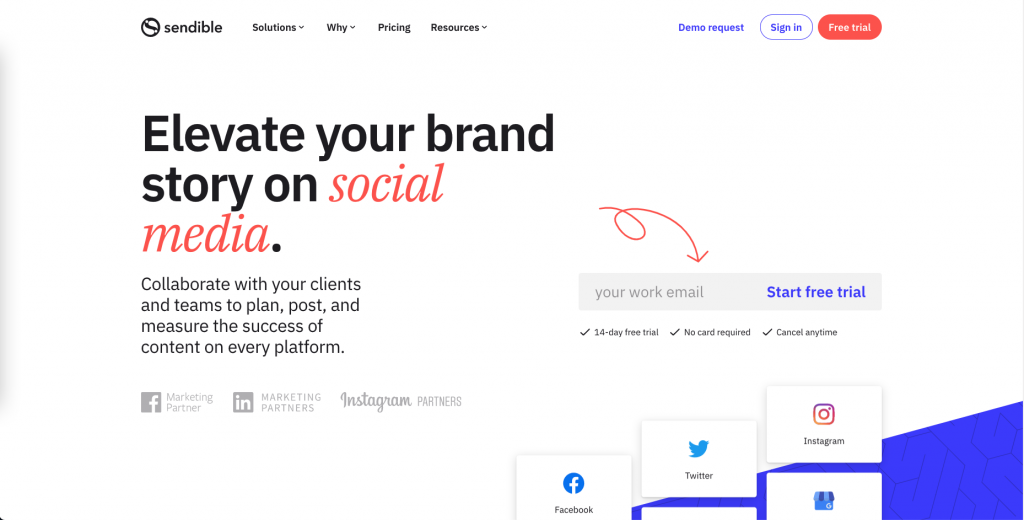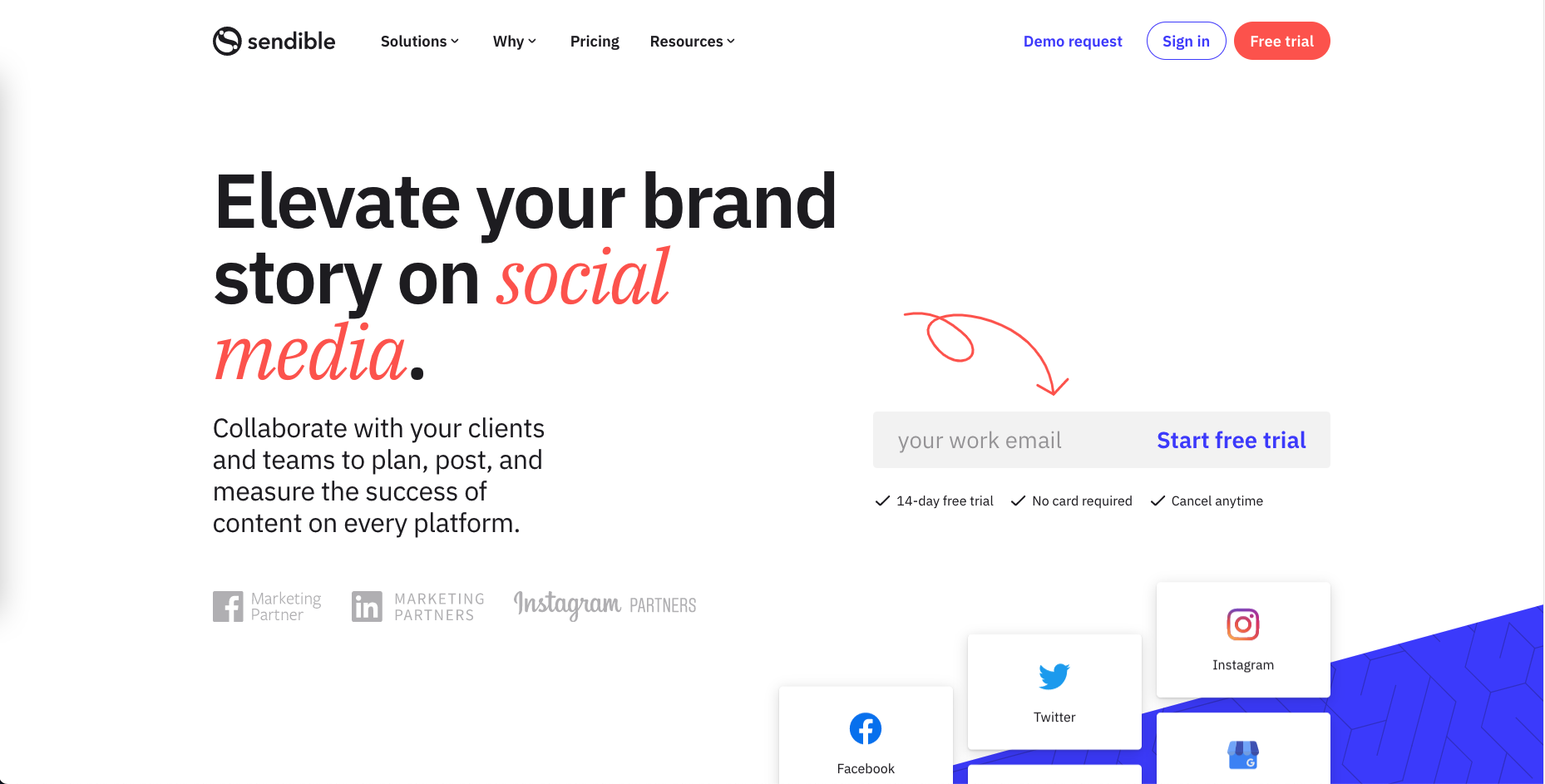 This social media tool is specifically built for agencies working with multiple clients. Sendible has many of the tools that most platforms offer, like engagement options and audience management, and offers some on top, as well. One of their biggest advantages is their automation tools, to help you save time on tasks that take too much time. You can customize your dashboard as well with branding. Their platform also will help agencies manage campaigns and help market video content as well.
Sendible has a number of integrations, as well, like Canva's graphics editor, a royalty-free image search, a YouTube search, and so much more. It's a great way to expand and improve your social media marketing, especially with video content. Prices start at $29 and increase depending on how many clients and profiles you need.
---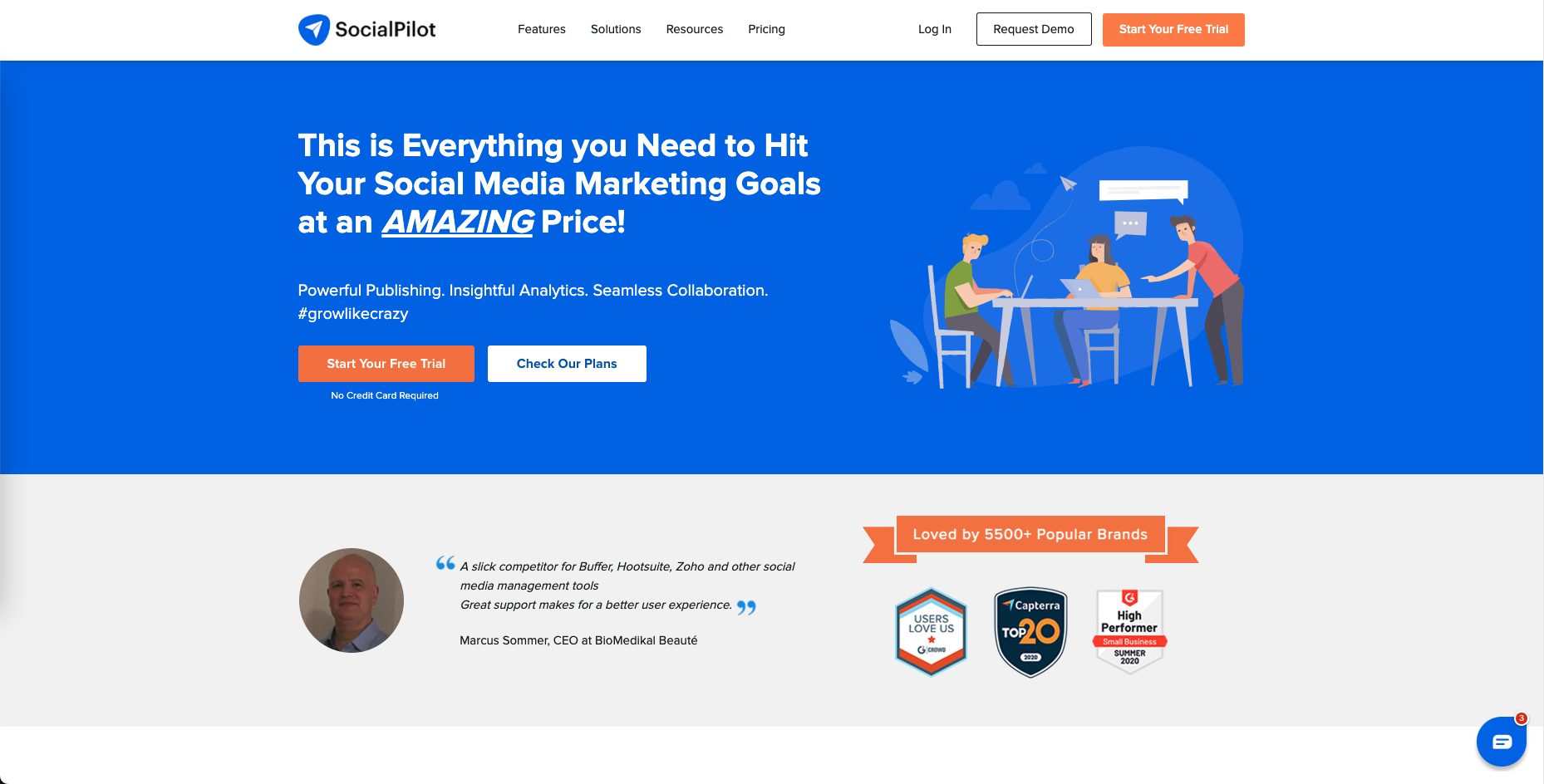 SocialPilot focuses more on social media marketing than social media management. The platform supports Twitter, Facebook, LinkedIn, TikTok, and other popular platforms - with plenty of capabilities to leverage your video content and promotions. It's more than social media marketing - SocialPilot will help you analyze hashtags, twitter mentions, audience engagement, and more. For agencies looking for a more holistic approach, SocialPilot can help marketers look at the bigger picture for video promotion. It aims to help make your content curation easier with a process feature, which helps make it easier to curate relevant content.
One of the best things about SocialPilot is that you can not only get in-depth analytics to help build your strategy, but you can also schedule and manage your video content across your social accounts. This all-in-one tool will help with scheduling, analytics, team management, client management, content curation, and more.
The platform offers three plans, starting at $30.
---
HootSuite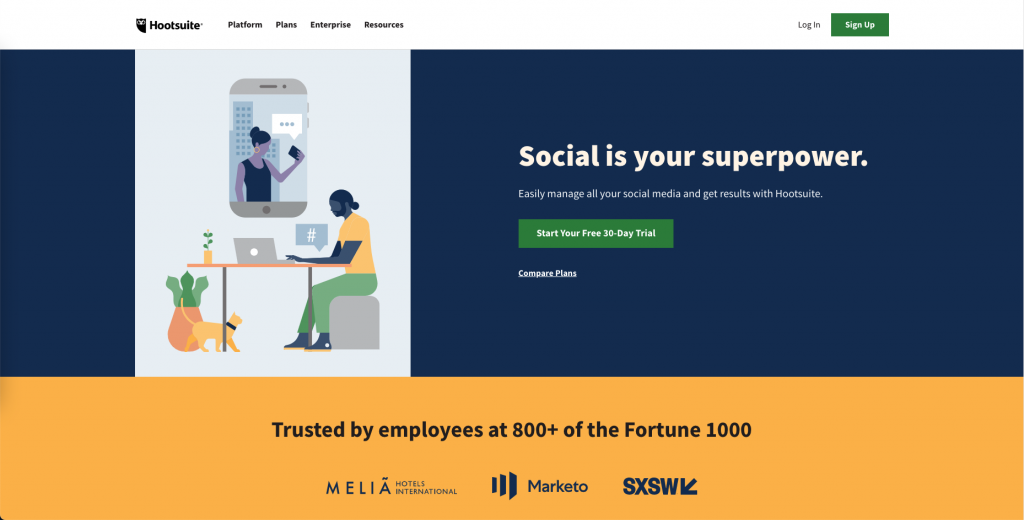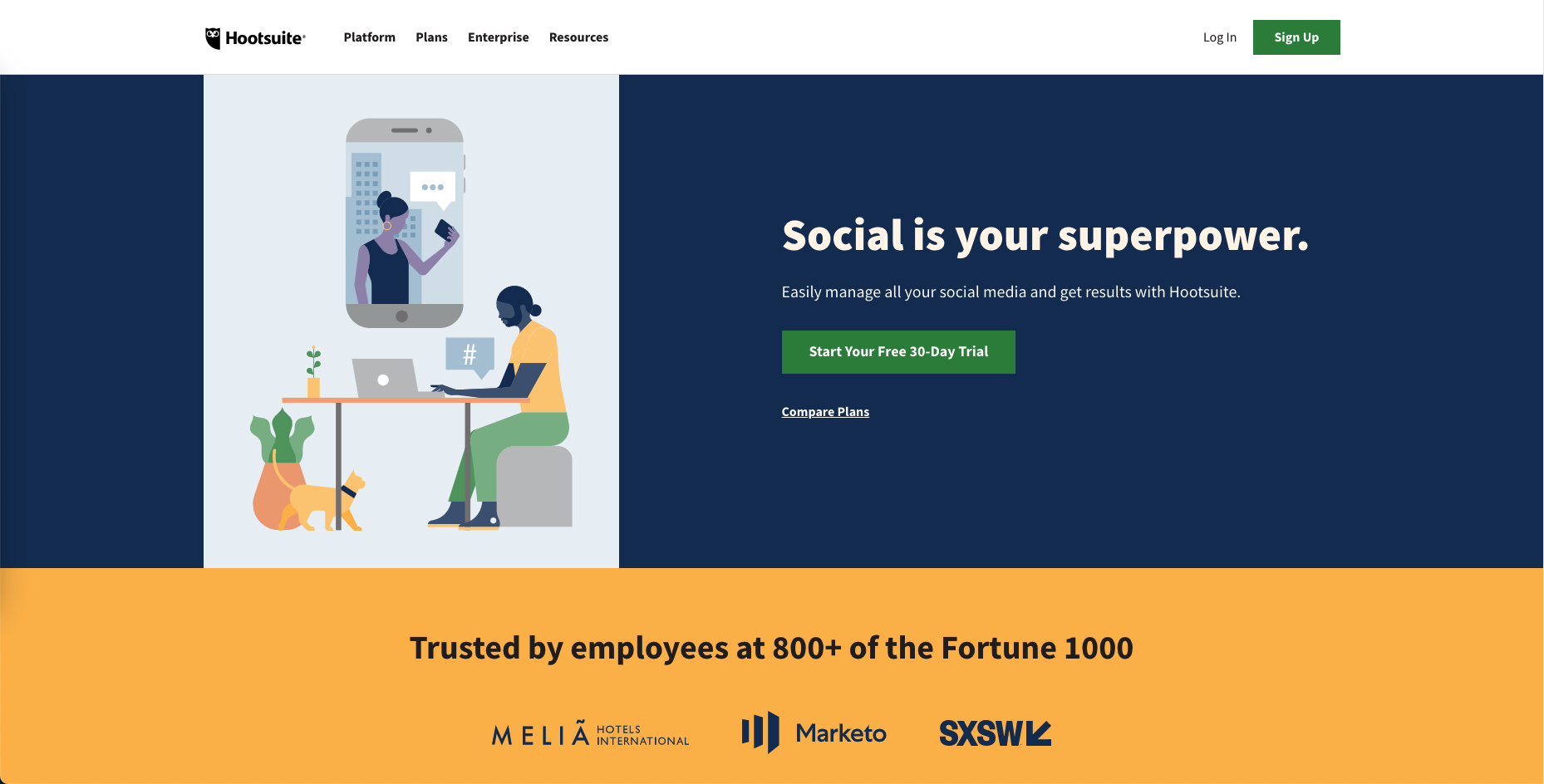 Hootsuite is an industry standard for social media marketing, and their Twitter management tools can help you take your social media presence to the next level. Hootsuite helps social media managers handle customer service issues, grow audiences, schedule and automate your social presence, search and filter social media conversations through hashtags or keywords, and more. If you deal with business campaigns on a week-to-week basis, Hootsuite is one of the best - and has plenty of tools for creating and managing campaigns. The tool also has capabilities to work with video and video marketing on a scalable basis. The biggest criticism of Hootsuite? Their user interface can be difficult to figure out for many newcomers. In addition, Hootsuite has a limited free plan.
---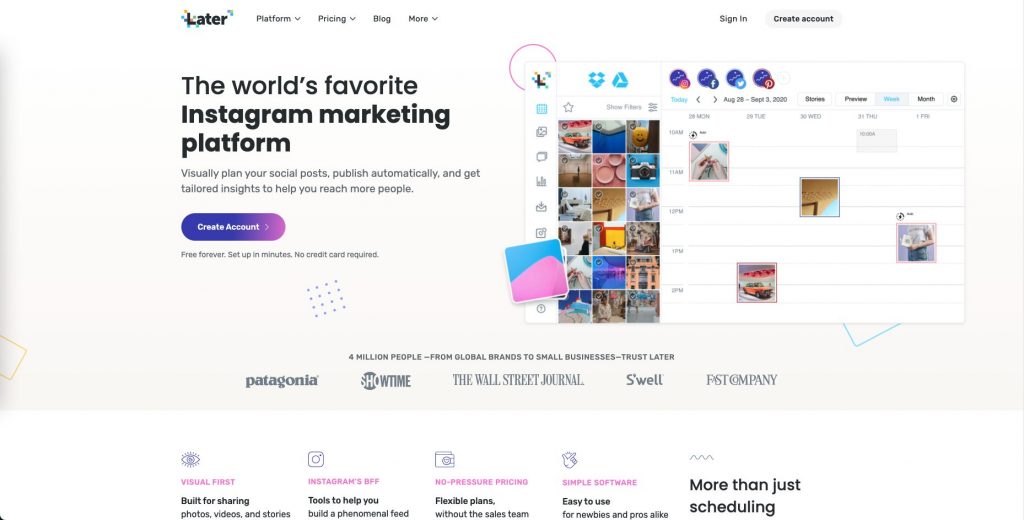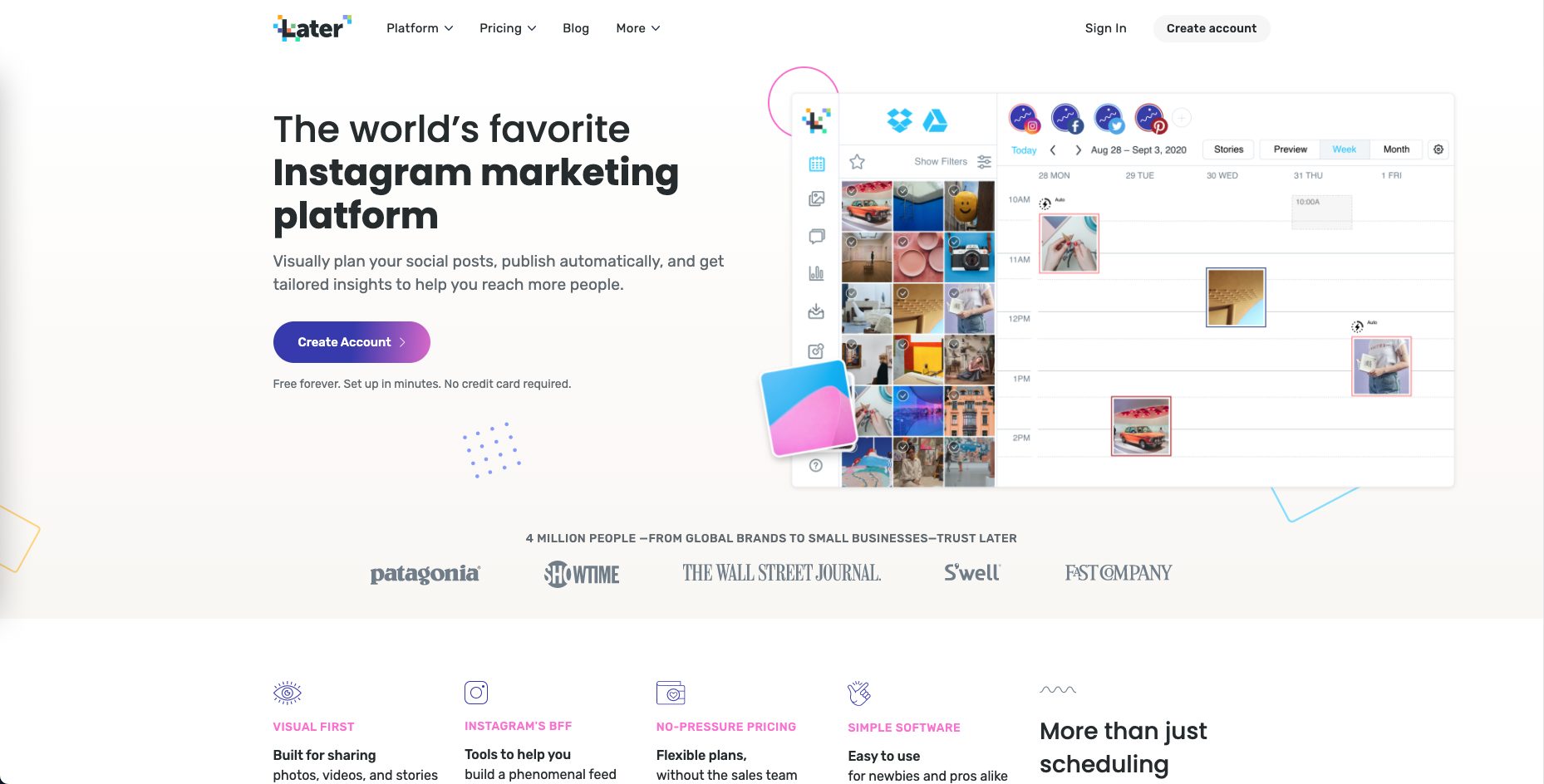 New to the social media marketing world, Later is one of the best management tools for media-focused promotional plans. The tool focuses primarily on Instagram; however, it offers plenty of tools for Twitter, Pinterest, and Facebook as well. Later works best for image-centric and video-centric social media marketers.
Though they do not offer plans for agencies, Later made our list because of their comprehensive video options across all platforms, especially their easy-to-use built-in editing tools. The platform has a fantastic visual content calendar to easily help you plan your week by dropping images onto the week ahead as well. Editing tools for photos are built in. There's a free plan with limited profiles, with paid plans starting at $9.
---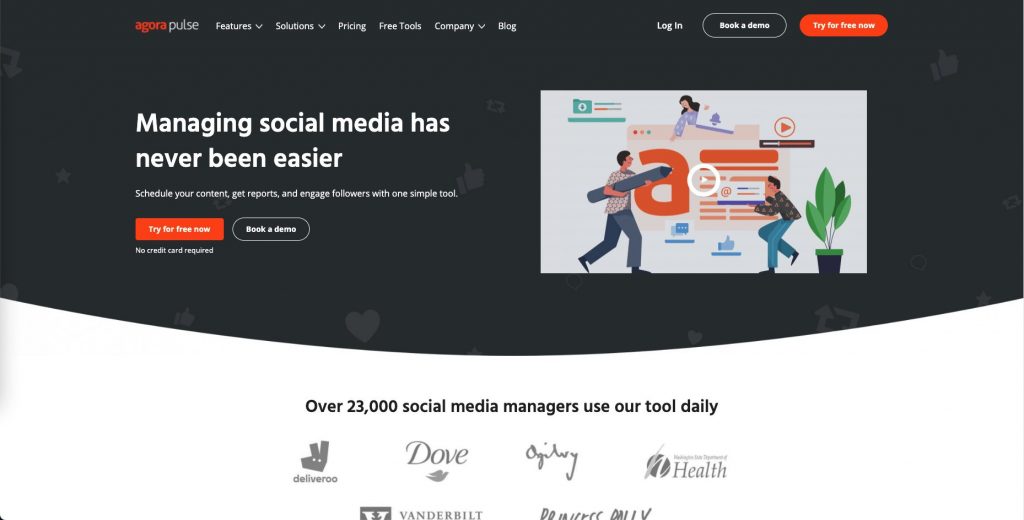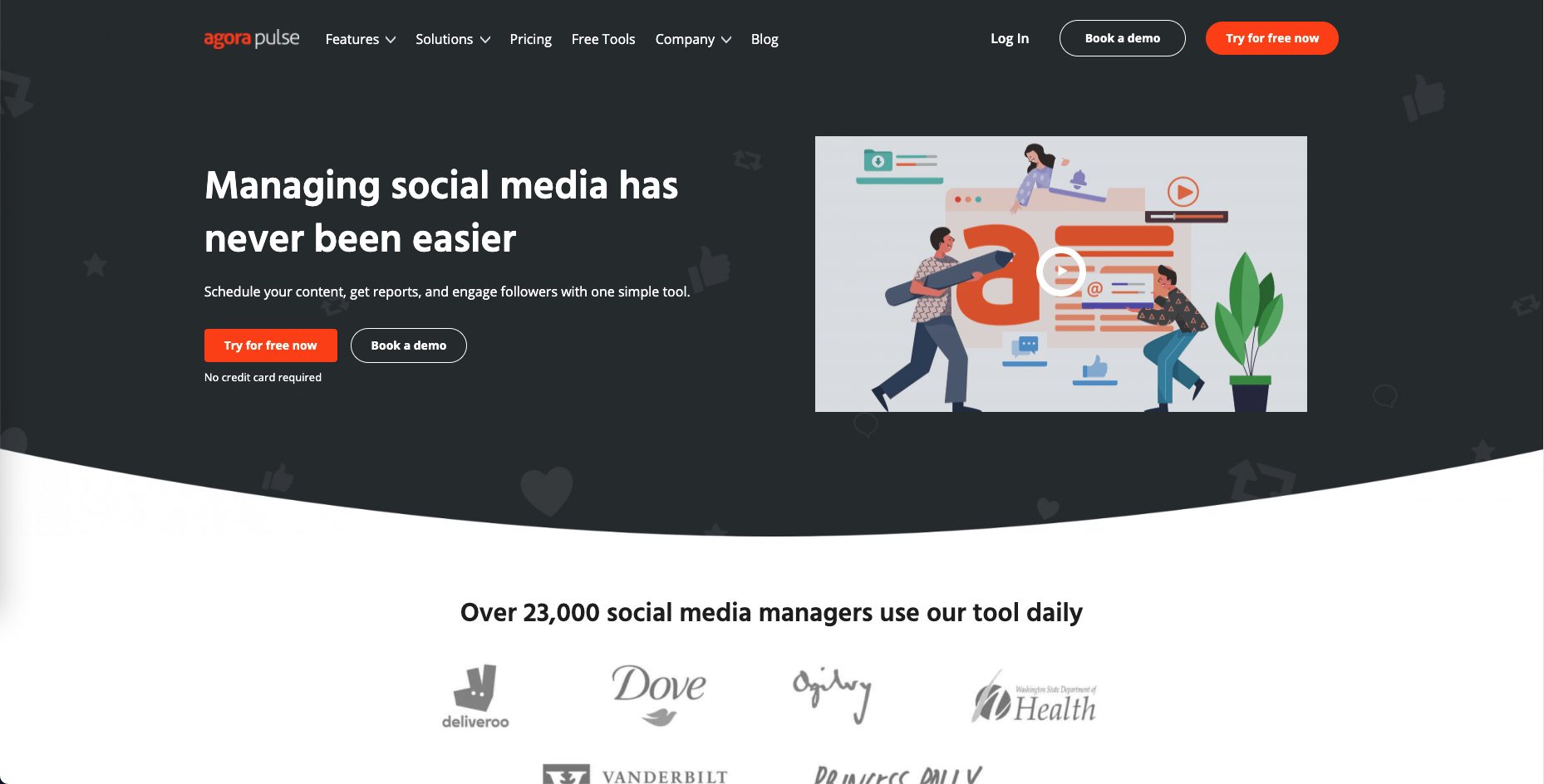 Agorapulse is better known as a social media scheduling platform, but the tool has great added features to amplify your promotional content as well. You can use Agorapulse to target your audience on social media and across the web, engage with your followers, and schedule content. Connect your Facebook, Instagram, YouTube, Twitter, and LinkedIn platforms.
This platform has so many useful features for promotional and marketing purposes: hashtag discovery, content scheduling options, topic recommendations based on trending topics, comment management, and more. Some of the big pros include the ease of use, plus their comprehensive customer support and detailed analytics and reports. The platform has a free demo available and a free trial as well, but prices after that start at $99 or more.
---
Conclusion
No matter what your video needs, there will always be a video tool to better help you create, edit, and perfect videos for your clients. A powerful video promo tool or software can help take your content to the next level, so make sure to pick the right one.