Advertising Disclosure
Advertising disclosure:
Our partners compensate us. This may influence which products or services we review (also where and how those products appear on the site), this in no way affects our recommendations or the advice we offer. Our reviews are based on years of experience and countless hours of research. Our partners cannot pay us to guarantee favorable reviews of their products or services.
The rise in Wix's popularity and the resultant demand for robust, aesthetically pleasing, and high-performing Wix websites have given birth to an industry of specialized Wix website design agencies. These agencies bring to the table a combination of technical know-how, creativity, and an in-depth understanding of Wix's extensive capabilities. They harness the power of Wix to create stunning websites tailored to the needs and objectives of various businesses.
But what makes the expertise of a Wix website design agency indispensable? The answer lies in the multi-faceted role that these agencies play. Beyond creating visually appealing websites, they integrate critical components such as user-friendliness and search engine optimization, enhancing the overall effectiveness of the website. User-friendly websites, characterized by easy navigation, intuitive design, and quick load times, significantly improve the user experience, fostering longer stays and higher conversion rates. On the other hand, search engine friendly design improves website visibility, driving organic traffic and offering long-term benefits for your business.
---
Top Wix Web Design Agencies
As we delve into this article featuring premier Wix website design agencies, we hope to guide business owners in selecting an agency that can transform their online presence and propel their business to new heights. Keep in mind; a well-chosen agency is not an expense but an investment that can yield substantial returns in the future.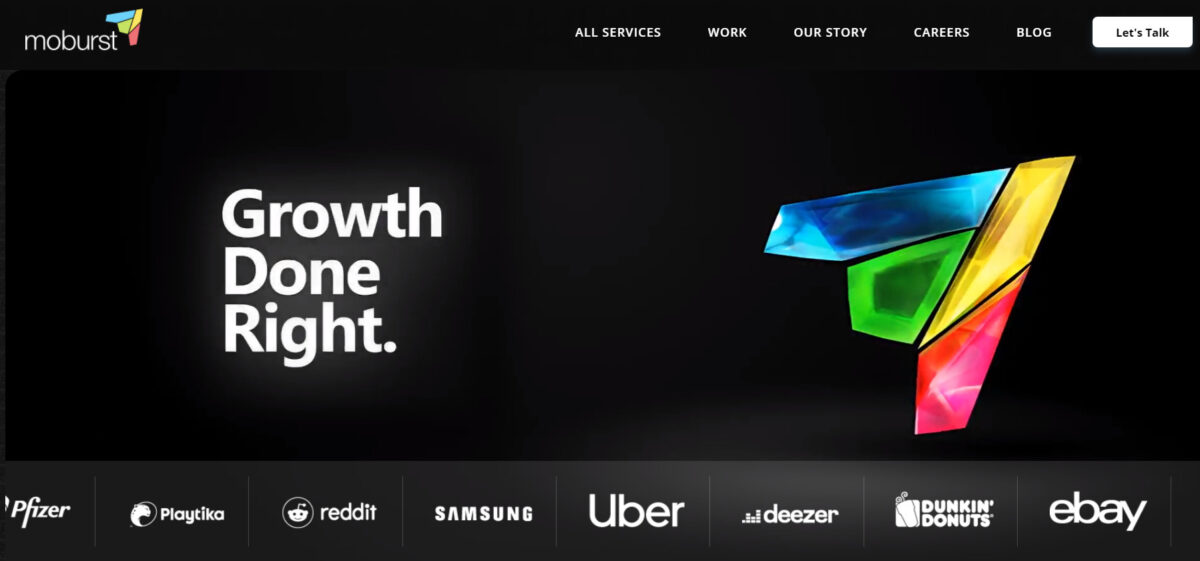 Average Hourly Rate: $150-$199
Average Project Cost: Starting at $25,000+
Moburst is a renowned full-service digital agency specializing in mobile-first web designs. Their team size is between 10 to 49 experts, and they are known for their exceptional work in mobile and app marketing, advertising, social media marketing, web design, and web development.
Moburst's reputation precedes them for helping businesses grow and redefine their digital presence. With an impressive portfolio including names like Google, Uber, Discovery, Fiverr, Sony Music, and Nielsen, they've effectively leveraged their skills to enhance products and maximize clients' KPIs. Their web design service focuses on converting visions into engaging platforms that foster relationships with customers. From ground-up design to continuous optimization, they concentrate on generating conversions, engagement, and customer satisfaction.
With Moburst, clients get to experience a combination of creative thinking, advanced technology, and data-driven approach. This collaborative model is what sets them apart, enabling them to solve tough mobile challenges and deliver the most relevant experiences for each user.
---
Average Price: $1,000+
Hourly Rate: $50 – $99
NinjaPromo is a leading agency offering comprehensive website design services, utilizing top-rated platforms like Wix for creating captivating online experiences. With their technical and marketing expertise, they excel at crafting websites on Wix that not only attract and captivate consumers but also provide an intuitive user interface and smooth operational performance.
Their multidisciplinary team comprises project managers, Wix-certified web designers, front-end and back-end developers, quality assurance engineers, and marketing experts. They offer end-to-end support, from designing a custom Wix website to promoting your digital products across various platforms.
When it comes to website design, NinjaPromo understands that a robust marketing strategy is essential for attracting your target audience. Utilizing Wix's sophisticated design and SEO features, they blend creative and compelling website copywriting with the latest industry best practices. This strategic combination enables your business to overcome digital marketing challenges and generate more revenue.
---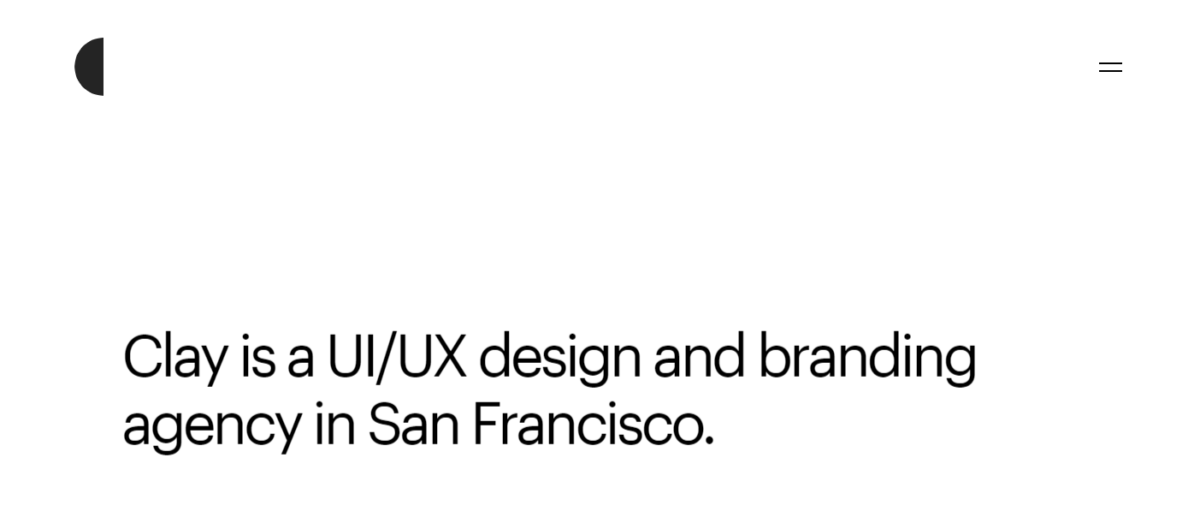 Average Hourly Rate: $150-$199
Average Project Cost: Starting at $50,000+
Clay is a global design agency with a compact but experienced team of professionals. They are adept at working with popular web platforms like Wix, offering key service focuses in UX/UI Design, Web Design, and Branding.
Having a proven track record of creating world-class digital products and brands, Clay boasts an impressive client list that includes Meta, Slack, Google, Snapchat, Amazon, and Coinbase. Their proficiency extends to creating visually stunning and functionally robust websites using the Wix platform. By leveraging Wix's customizable templates, advanced design features, and built-in SEO tools, they craft websites that not only look great but also perform excellently.
They are known for working closely with clients, effectively collaborating with top developers to deliver stunning Wix websites on time and within budget. When it comes to Wix web design, Clay guarantees a high-quality design and maintenance service, with ongoing support for any necessary updates or changes.
They begin by designing a Wix layout for your business, and after approval, the task is assigned to the design team. They send work updates on a weekly basis, ensuring the client is involved at every stage. Their use of secure servers and premium designing tools like Wix is a testament to their commitment to delivering only the best for their clients.
---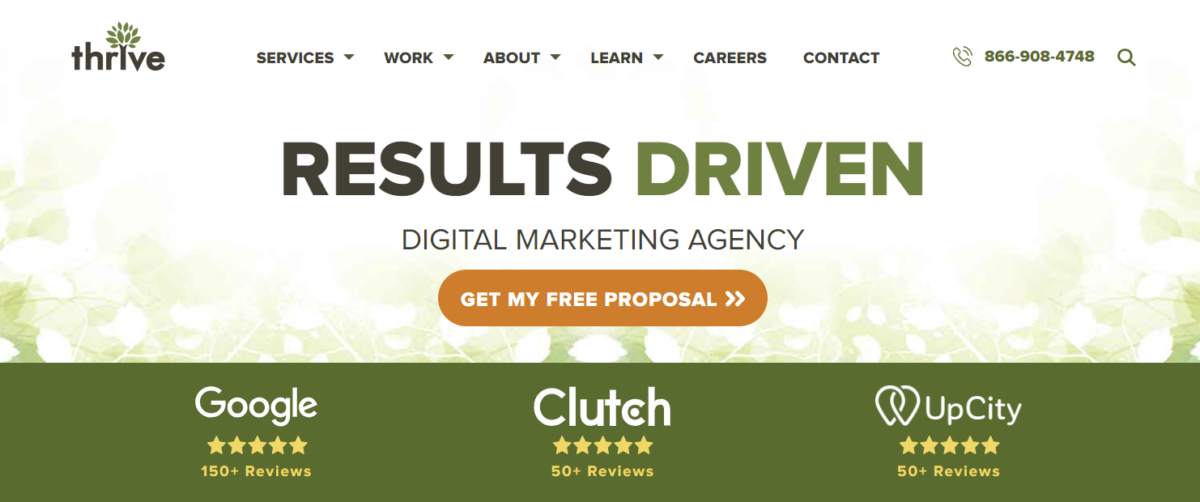 Average Hourly Rate: $100-$149
Average Project Cost: $1,000+
Based in Dallas, Texas, Thrive Internet Marketing Agency is a full-service web design company offering comprehensive digital solutions. With a focus on web design, SEO, PPC, and social media marketing, Thrive seeks to help businesses enhance their online presence and improve customer engagement.
Thrive's primary service offering revolves around custom web design and development. They adopt a holistic approach to web design, ensuring that every website is optimized for search engines, stands out from the competition, and caters to visitors' needs. Their design process is grounded in data-driven research and analysis, targeting global audiences and helping businesses stand out in a crowded online marketplace.
Thrive's expertise extends to WordPress website design services. With their in-depth knowledge of the WordPress platform, they assist businesses in building customized websites that reflect their unique brand identity. Apart from just designing websites, Thrive also offers conversion rate optimization, ADA compliant web design, and logo design services. The aim is to create websites that are not only aesthetically pleasing but also serve as a robust digital foundation for businesses, driving qualified traffic and increasing conversion rates.
---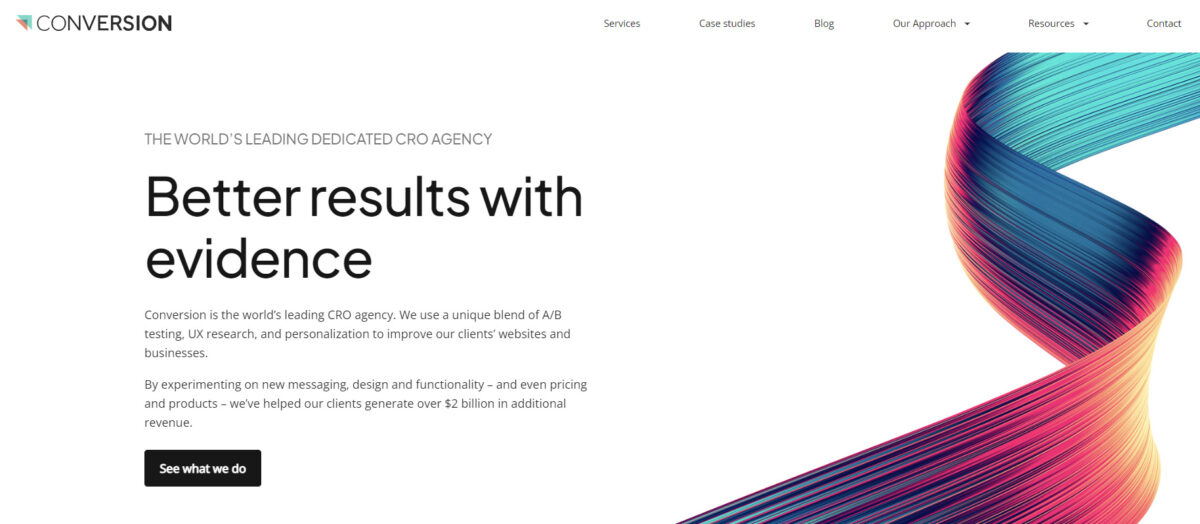 Average Hourly Rate: $150-$199
Average Project Cost: Starting at $10,000+
Conversion is a distinguished web design agency located in Vancouver, Canada, boasting a robust team of design experts and professionals. Their primary focus is Conversion Optimization, making them a go-to agency for designing high-converting experiences.
Conversion places conversion at the heart of their design process. By focusing on a user-friendly experience from the onset, they save clients years of iterative UX improvements and developer resources. Whether it's B2B, subscription, or eCommerce websites, their design team boasts vertical expertise in numerous sectors, enabling them to increase their clients' go-to-market velocity.
With over fifteen years of experience and a portfolio that includes Microsoft, Facebook, Canon, Google, and Just Eat, they have designed cutting-edge web experiences that have generated over $2 billion in additional revenue for their clients. From strategy creation to design execution, Conversion ensures that their clients work with seasoned experts who are capable of building high-converting websites that meet the demands of today's digital landscape.
---
Average Hourly Rate: $50 – $99
Average Project Cost: $25,000+
Humbleteam, a NY-based digital design agency, is renowned for creating successful digital products by marrying user needs and business objectives. Specializing in Branding, UX/UI Design, and Wix web design, they have helped launch over 100 products in their five years of operation, contributing to their startup clients raising over $500M.
Their expertise extends to designing elegant, user-friendly websites on the Wix platform, using its wide array of customizability options to meet the unique needs of each client. They have leveraged the Wix platform's simplicity and versatility to build engaging websites that reinforce their clients' brand identities, thus facilitating audience engagement.
Moreover, Humbleteam supports clients from ideation and product-market fit, all the way to a scalable product launch, including the creation of compelling Wix sites that attract and retain users. Their digital branding services help in crafting unique identities for businesses, an approach they also carry forward into their Wix web designs.
---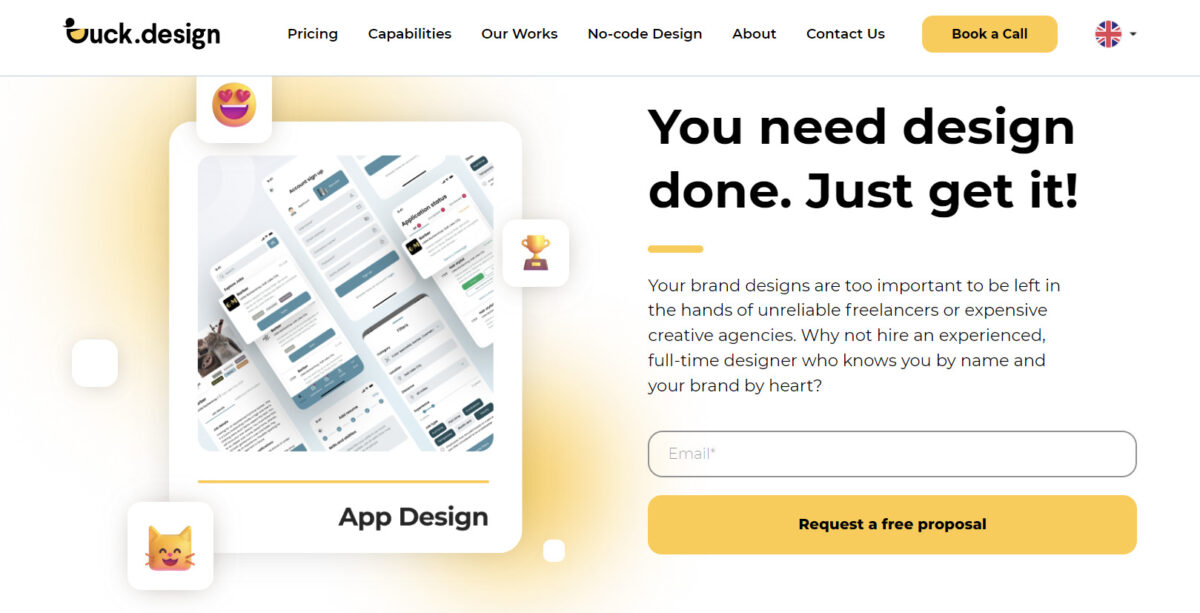 Average Hourly Rate: Undisclosed
Average Project Cost: $1,000+
Duck.Design, a London-based agency, is a diverse design firm offering services ranging from Graphic Design, Product Design, UX/UI Design, Web Design, and Branding to Packaging and Print Design. They excel at organizing large amounts of information professionally, thereby improving navigation and user experience.
Their repertoire includes corporate websites, online stores, promotional pages, landing pages, and portals. Their corporate website service aids long-standing brands in reflecting a desired brand image, tackling marketing challenges, and presenting products to partners and customers. The online store service focuses on easy, fast, and perfectly tuned solutions rather than overwhelming functionality. Their expertise extends to designing and implementing user-friendly web portals, enhancing customer engagement for enterprises.
---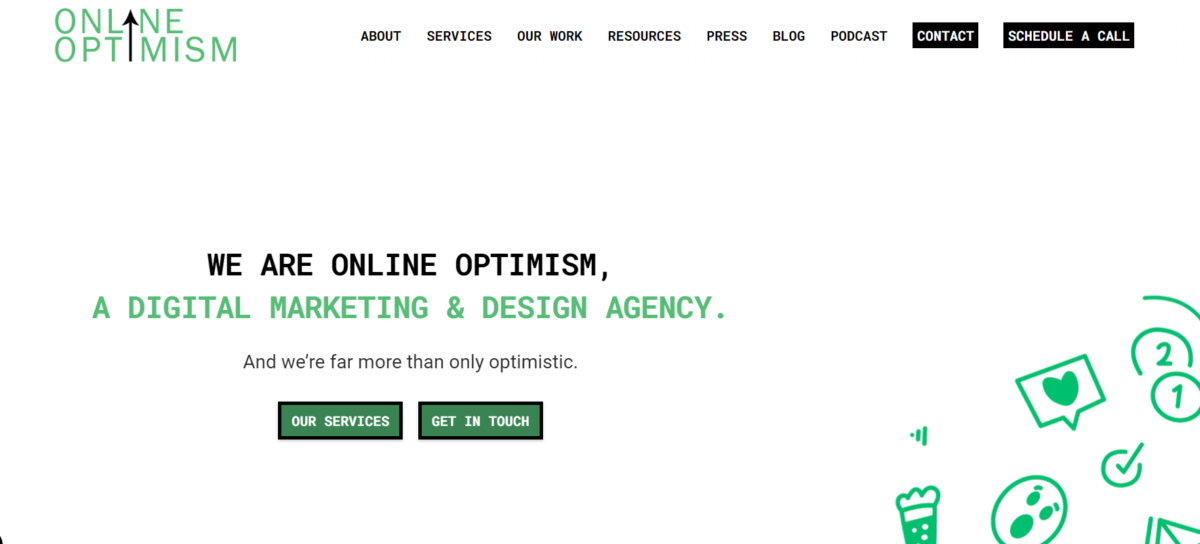 Average Hourly Rate: $50 – $99
Average Project Cost: $1,000+
Situated in New Orleans, Online Optimism is a multi-faceted digital marketing agency specializing in a multitude of services, including Wix web design, Advertising, Search Engine Optimization, Social Media Marketing, Content Marketing, Pay Per Click, and more. They strive to blend form and function, often utilizing the robust Wix platform to deliver an optimal web design experience for their clients.
Their service range includes Wix website design and building from the ground up, User Experience (UX) optimization, and comprehensive website maintenance and monitoring. They are adept at harnessing the power of Wix's drag-and-drop interface, easy customization, and various integrations to create dynamic and responsive websites. By integrating Wix web design with a wide array of comprehensive strategies, they aim to increase engagement, conversion rates, and achieve lasting results.
An excellent case study of their services is their work on The Elysian Bar's website. They used Wix to enhance brand messaging, introduce easy-to-update menus, and effectively highlight the unique spaces of the bar to capture various customer experiences. The result was a user-friendly Wix site that not only represented the bar's distinctive identity but also improved its online presence and customer engagement.
---

Average Project Price: $25,000+
Hourly Rate: $100 – $149
Introducing Neuron, your trusted UX/UI design partner specializing in B2B workplace products. Based in San Francisco, Neuron is a UX/UI consultancy that excels in creating best-in-class digital experiences to drive the success of businesses in today's digital world.
Neuron's expertise lies in designing world-class business and enterprise tools that elevate productivity, boost sales, and enhance business intelligence. Think of them as your special ops design team, ready to tackle your most pressing UX/UI challenges head-on. Whether you're introducing new features, launching a product, or revamping an existing one, Neuron will set you up for success.
With a laser focus on UX/UI design, Neuron ensures that every digital experience they create is tailored to meet the highest standards of usability and user satisfaction. Their team of experts combines cutting-edge design principles, industry best practices, and meticulous attention to detail to deliver exceptional results. Partner with Neuron to unleash the power of user-centric design and elevate your B2B workplace products to new heights.
---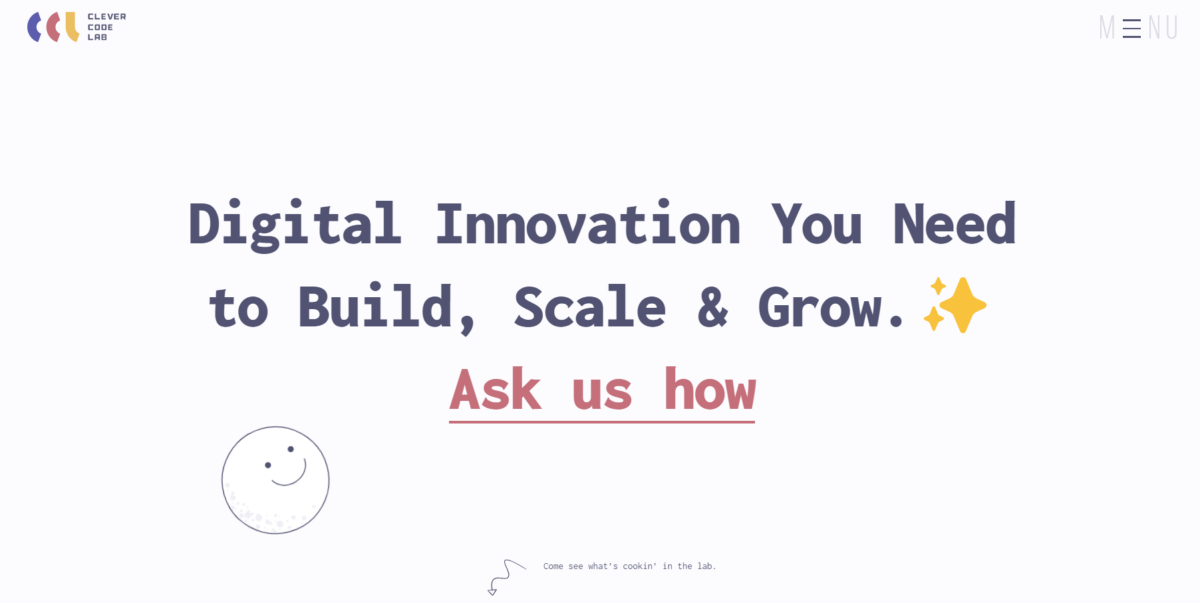 Average Project Price: $5,000+
Hourly Rate: $25 – $49
Clever Code, based in Poltava, Ukraine, is a dynamic agency specializing in web development, graphic design, and web design. They are passionate about developing prototypes, creating beautiful and user-friendly designs, and bringing them to life on the internet. Clever Code is dedicated to providing ongoing support to ensure the longevity and success of their products.
If you're seeking to turn heads, gain credibility, and outshine your competitors, Clever Code is the agency for you. Their clean, inspiring, and user-friendly designs are sure to capture mindshare and provide the perfect visual workbench for your go-to-market strategy. Whether you desire a minimalist design or want to incorporate fun and interactive elements like dynamic scrolling or playful cursors, Clever Code specializes in crafting user-focused digital experiences that deliver the "wow" factor.
With their expertise in web development, graphic design, and web design, Clever Code can help you create an online presence that captivates your target audience. Say goodbye to "boring" websites and hello to designs that engage, delight, and drive conversions. Trust Clever Code to elevate your B2B or B2C website with their innovative approach and unwavering commitment to exceeding your expectations.
---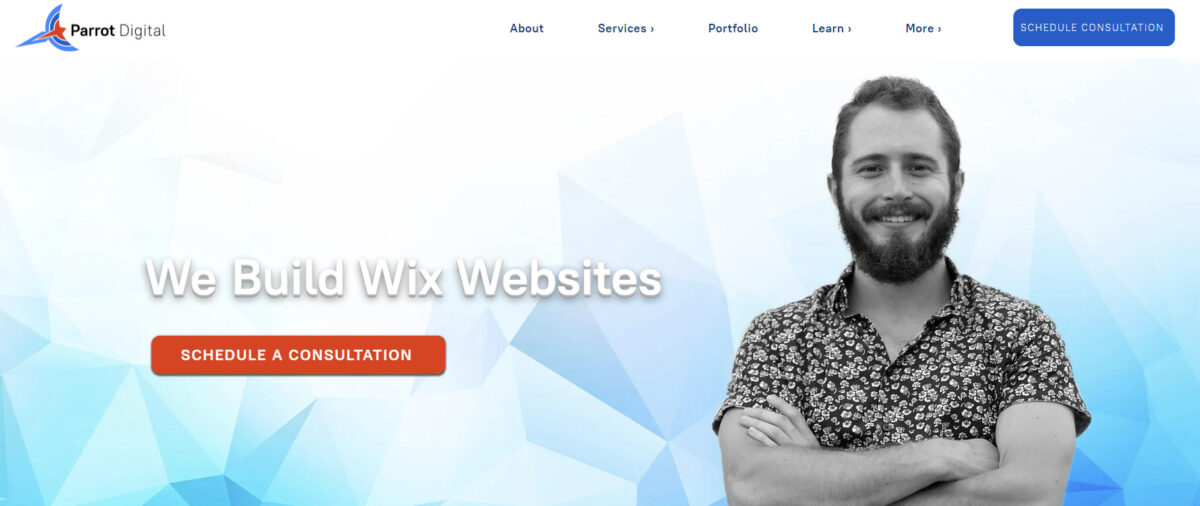 Average Hourly Rate: $50-$99
Average Project Cost: $1,000+
Located in Austin, Texas, Parrot Digital Marketing is a compact and nimble agency specializing in web design and various other digital marketing services. Their focus areas include web design, pay per click, search engine optimization, and social media marketing.
Parrot Digital Marketing is renowned for its proficiency in Wix website design. They offer fast and professional website building services that effectively establish a business's online presence. Recognized as a Wix Top 100 Partner, the agency has proven its expertise in leveraging the Wix platform to craft stunning, functional, and effective websites.
As part of their service offerings, Parrot Digital Marketing also provides comprehensive website hosting and maintenance packages. These packages include a range of services such as website security, crash recovery, bug fixes, and minor edits and changes, freeing up clients to focus on their core business.
Being a client-focused agency, Parrot Digital Marketing is dedicated to helping businesses take their online presence to the next level without breaking the bank. Their affordable yet high-quality services make them a favorite among new and growing businesses looking to make a mark on the web.
---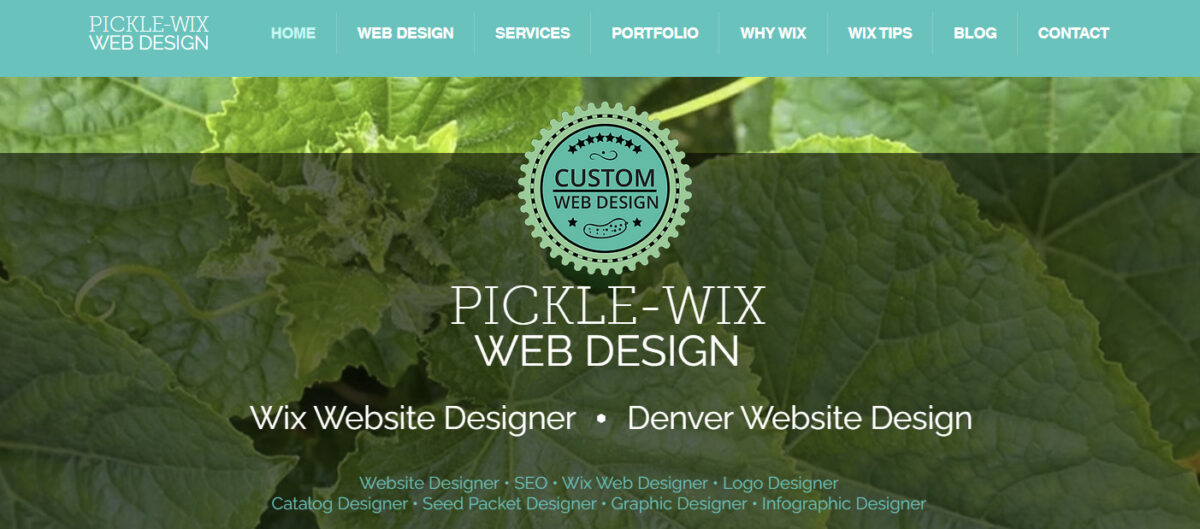 Average Hourly Rate: $50-$99+
Average Project Cost: $500+
PickleWix is a Denver-based agency that specializes in WIX website design. With over 20 years of experience, PickleWix Web Design offers a wide range of web design services, including graphic design, logo design, print design, web design, and web development. They have a team of experts who custom design and develop every website to ensure it performs well in search results and looks good across all devices.
As a WIX website designer, PickleWix Web Design is dedicated to creating unique and customized websites for each client. They also offer training to clients on how to edit their own websites for ongoing updates, as well as specialized SEO services to help improve your website's visibility.
With an impressive portfolio of diverse clients, PickleWix Web Design has designed websites for non-profit organizations like People and Pollinators, restaurants like Blake Street Tavern, e-commerce businesses like Lakeridge Maple Farm, and many more. They pride themselves on their ability to create visually stunning websites that are optimized for search engines and provide a seamless user experience.
---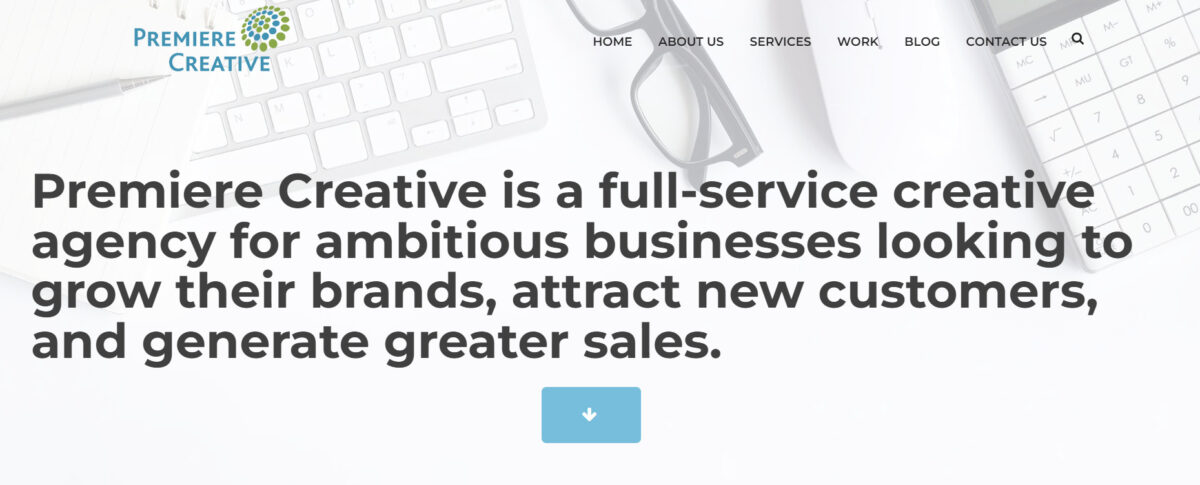 Average Hourly Rate: $50-$99+
Average Project Cost: $500+
Based in Millburn, New Jersey, Premiere Creative is a top-notch WIX website design agency. As New Jersey's preferred WIX web design agency, Premiere Creative combines advanced technologies and strategic collaboration to help you surpass the competition. Their team of web designers excels in creating sleek, intuitive, and mobile-responsive websites that drive sales, increase newsletter sign-ups, and improve search engine rankings.
Premiere Creative's WIX website services include social media connectivity, page speed optimization, content audits, search engine optimization (SEO), Google integration, and additional capabilities such as booking and eCommerce support. They take a comprehensive approach to website design, considering revenue streams and delivering results that streamline order fulfillment, reinforce brand loyalty, and maximize traffic.
With extensive experience in eCommerce marketing, SEO, PPC advertising, and email marketing, Premiere Creative goes beyond WIX web design. They are your digital partners who can help you forge deeper connections with your audience and accelerate business growth.
---
How to choose the right Wix web design agency?
Unlocking the potential of Wix's platform to its fullest requires choosing a web design agency that's more than just technically proficient. The plethora of available choices can make the decision overwhelming, but a meticulous evaluation of the crucial elements can streamline the process.
Peeling back the layers of a potential agency's portfolio gives you an insight into their grasp of your industry's nuances and their ability to keep up with the relentless march of digital trends. A promising agency will showcase technical prowess balanced with creativity and an intimate understanding of Wix's comprehensive features.
Beyond their portfolio, their approach toward client interaction needs careful consideration. The ideal agency is one that prioritizes your success, ensuring a seamless communication process, a meticulous understanding of your vision, and a spirit of partnership rather than a mere vendor-client relationship.
However, the right choice isn't solely about a competent portfolio and promising credentials. It also crucially hinges on whether the agency aligns with your financial resources, envisaged timelines, and website objectives. An agency that can offer transparency and flexibility within these parameters holds the key to a successful partnership.
An optimally chosen Wix design agency is not an expense but a significant investment. The right agency not only crafts visually captivating websites but also integrates pivotal factors like user-friendliness and SEO. Thus, it enhances the website's efficacy, fosters a superior user experience, drives organic traffic, and lays the groundwork for enduring business benefits.
Remember, the quest for the perfect Wix web design agency is about finding a strategic ally that can revolutionize your digital footprint and catalyze your business's growth trajectory. The meticulous selection process will reap substantial dividends in the future, with the agency's expertise becoming an integral part of your business's success story.
Frequently Asked Questions
Will my WIX website be mobile-friendly?
Yes, WIX websites are designed to be mobile-friendly. WIX automatically optimizes websites for mobile devices, ensuring that they are responsive and provide a seamless user experience across different screen sizes. A reputable WIX website design agency will ensure that your site is fully optimized for mobile devices to reach a wider audience.
What ongoing support and maintenance can I expect from a WIX website design agency?
WIX website design agencies often offer ongoing support and maintenance services to keep your website running smoothly. This can include regular updates, security checks, performance optimizations, and content management. It's important to discuss the available support options with the agency and determine the level of maintenance that suits your needs.
What steps will a WIX website design agency take to ensure my website is user-friendly?
A WIX website design agency will prioritize user experience by employing intuitive navigation, clear call-to-actions, and mobile-responsive design. They will conduct user testing and consider factors like page load times, accessibility, and ease of use to ensure your website provides a seamless and enjoyable browsing experience.
Can a WIX website design agency help with website migration from another platform?
Yes, if you have an existing website on a different platform and want to migrate it to WIX, a WIX website design agency can assist with the migration process. They can transfer your content, design elements, and functionality to ensure a smooth transition and preserve your SEO rankings.