Advertising Disclosure
Advertising disclosure:
Our partners compensate us. This may influence which products or services we review (also where and how those products appear on the site), this in no way affects our recommendations or the advice we offer. Our reviews are based on years of experience and countless hours of research. Our partners cannot pay us to guarantee favorable reviews of their products or services.
In today's rapidly changing digital marketing environment, it's crucial for businesses to stay ahead and ensure their marketing efforts are precisely targeting the right audience while making a lasting impact. Adapting to emerging trends and utilizing cutting-edge technologies are vital components for success in this competitive landscape.
For B2B organizations, the selection of the perfect partner to manage their Pay-Per-Click (PPC) advertising campaigns is critical to unlock substantial growth and attain a higher return on investment. The right agency will not only possess a deep understanding of the unique challenges and opportunities in the B2B sector but also provide tailored solutions that cater to their clients' specific needs. By leveraging data-driven insights, strategic planning, and creative approaches, these agencies can optimize campaigns for maximum performance and reach.
---
Top B2B PPC Agencies:
---
Top B2B PPC Agencies
In this guide, we'll dive into the core strengths, services, and achievements of each top B2B PPC agency, aiming to equip you with the information you need to select the ideal partner for your business - one that aligns with your goals, budget, and vision for growth. Our handpicked selection of top-tier B2B PPC agencies is guaranteed to help you navigate the labyrinth of choices and make the perfect match.
Let's see the best options.
Top
b2b ppc agencies
2024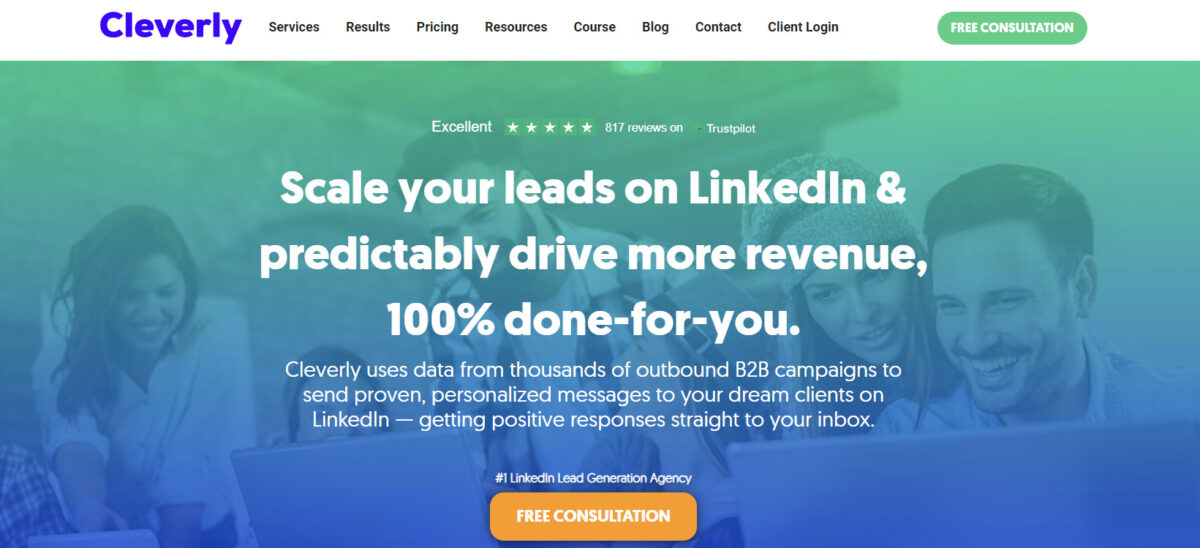 Cleverly specializes in running Google Ads campaigns for B2B that effectively convert site visitors into paying customers. They offer a comprehensive four-step process to help businesses grow using Google Ads:
Keyword research, audit & campaign setup
Ad copy & landing page creation
Conversion tracking and reporting d. Daily optimization & lead generation
Their expertise extends to LinkedIn Ads, ensuring high-converting campaigns that attract ideal prospects.
Cleverly has successfully converted deals with prominent brands like Uber, PayPal, Google, Amazon, Hulu, and WeWork.
---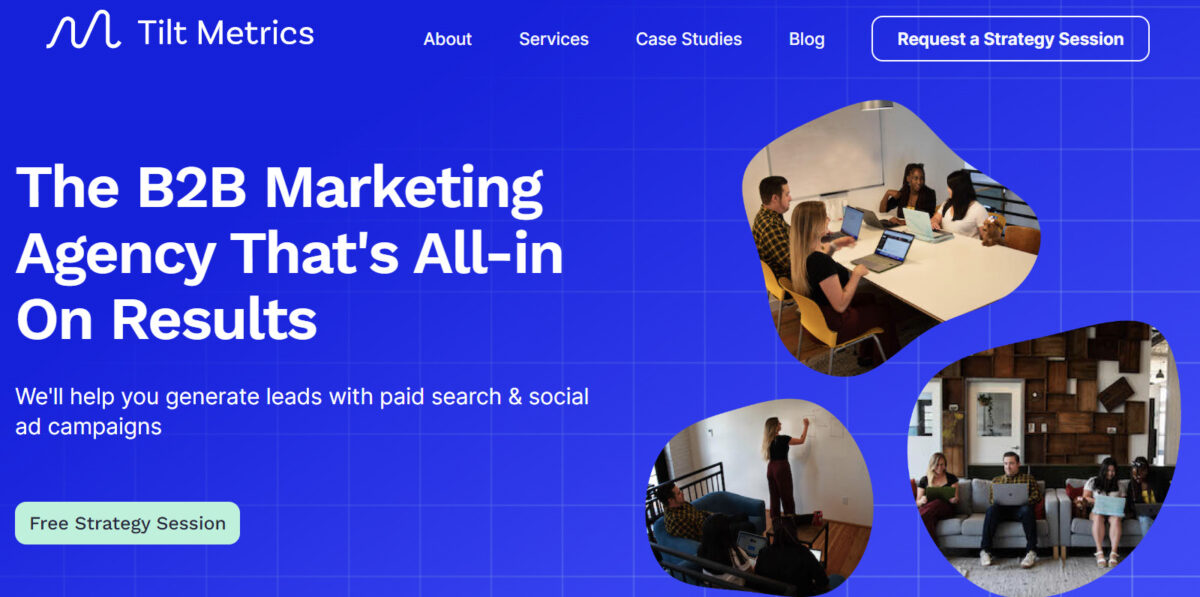 Tilt Metrics focuses on helping B2B software and service companies generate leads through paid search and social ad campaigns. Their process involves:
Generating awareness by attracting ideal customers
Building trust and authority through content and education
Converting qualified prospects into sales conversations
Tilt Metrics leverages multiple channels like Facebook, Instagram, Google, LinkedIn, YouTube, and sponsorships to reach the target audience.
Their success B2B stories include generating $2.1 million in sales for a technology consultancy and achieving first-page rankings for a B2B SaaS company.
---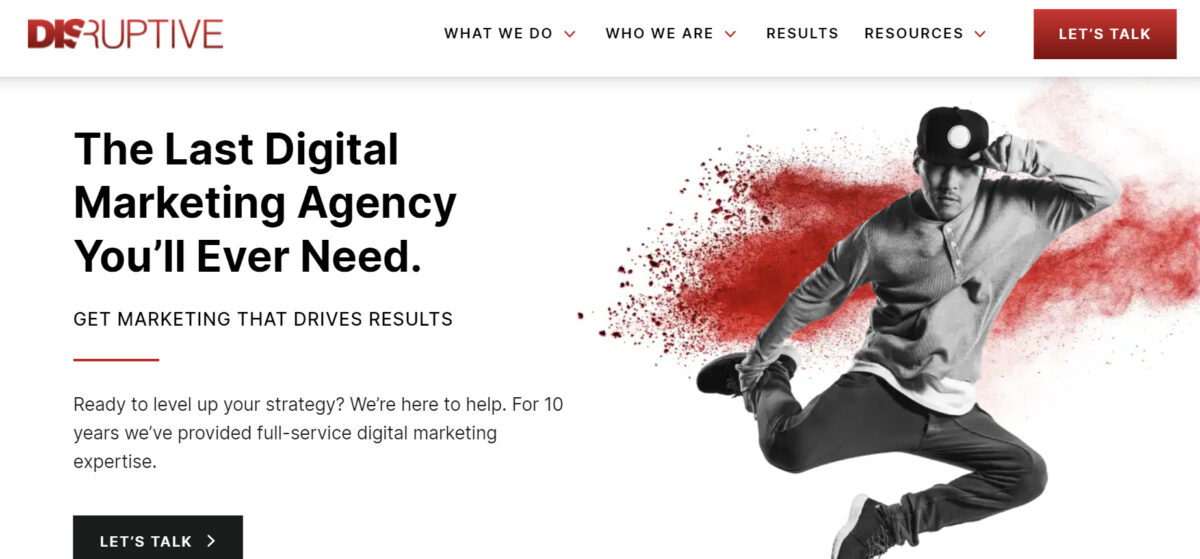 Disruptive Advertising is a full-service marketing agency that emphasizes increasing sales and profitability through PPC campaigns.
They provide PPC services for:
Google AdsMicrosoft Ads
YouTube Ads
Retargeting strategies
Their success stories include a B2B business that saw a 67% increase in leads and an eCommerce client who experienced exponential growth. Disruptive Advertising is a Google Premier Partner and a Microsoft Advertising Agency Elite Partner, ensuring top-tier expertise and support.
---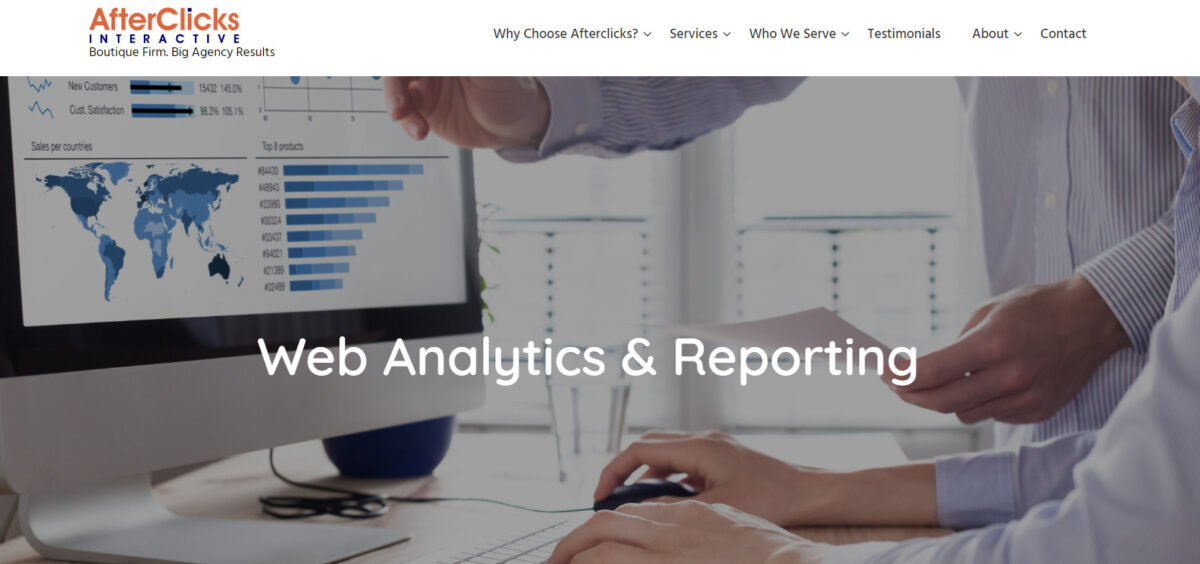 AfterClicks Interactive is a Phoenix-based digital marketing agency that specializes in PPC. With a strong emphasis on no-contract services, customized strategies, and 24/7 support with 100% transparency, they ensure clients get the most out of their budget. Their core PPC services include:
PPC Marketing
Social Media Advertising
Web Analytics & Reporting
CallRail Tracking
AfterClicks Interactive is ideal for businesses seeking professional marketing solutions and results-driven tactics for maximum ROI.
With a minimum project size of $5,000 and an hourly rate of $100-$149, AfterClicks Interactive also offers web design and SEO services.
---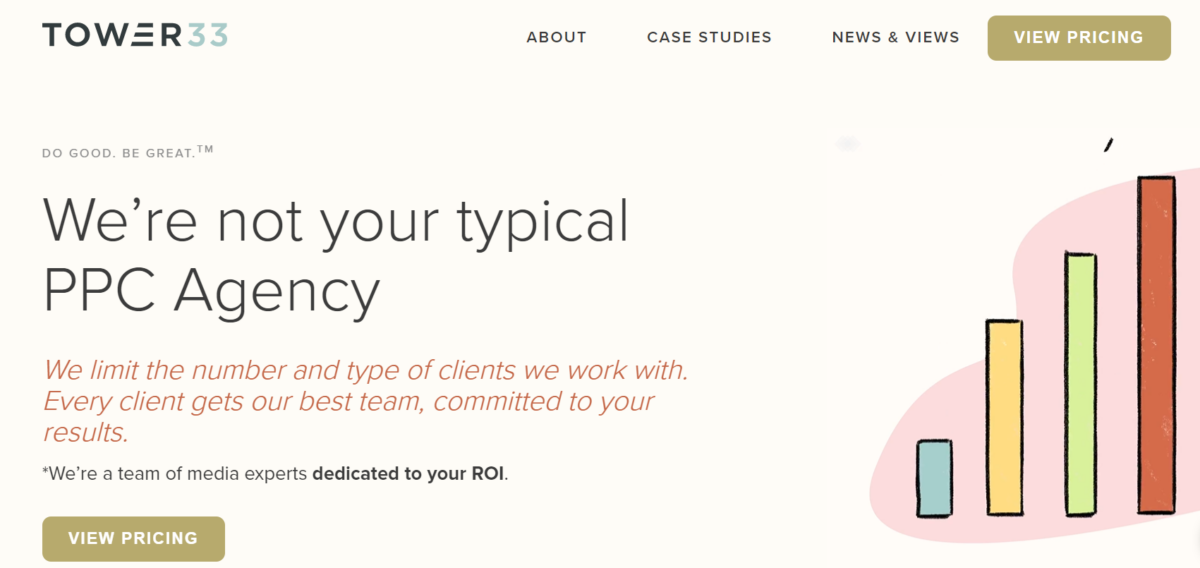 Tower33, based in Hopkins, offers comprehensive digital marketing services that include website development, SEO, online advertising, and content strategy. They stand out due to their customer service, deep expertise from their team members, and the ability to provide tailored solutions that match their client's exact needs. Their primary focus is:
They've worked with some of the biggest brands in the industry, and their portfolio speaks for itself. Tower33 is not only an expert in paid customer acquisition with experience in various industries and verticals, but they are also hyper-focused on their clients' actual return and growth. Their programs routinely generate 10x ROAS or better, and they never stop trying to find new ways to improve. Although their team is small by design, they manage more than $500k monthly in ad spend and generate millions of dollars in sales.
---

Claim Your Space, based in Costa Mesa, is an experienced digital marketing agency offering bespoke solutions for PPC, SEO, content, and social media marketing. With a highly skilled team, they manage campaigns and provide customized solutions tailored to your company's needs. Their USP lies in customizing services for each individual business, ensuring a unique and successful experience. Their services are main focus is:
Google Ads
Google Merchant Center
YouTube Ads
Claim Your Space is a top choice for businesses looking for results-driven campaigns that leverage the latest technologies and innovative strategies.
---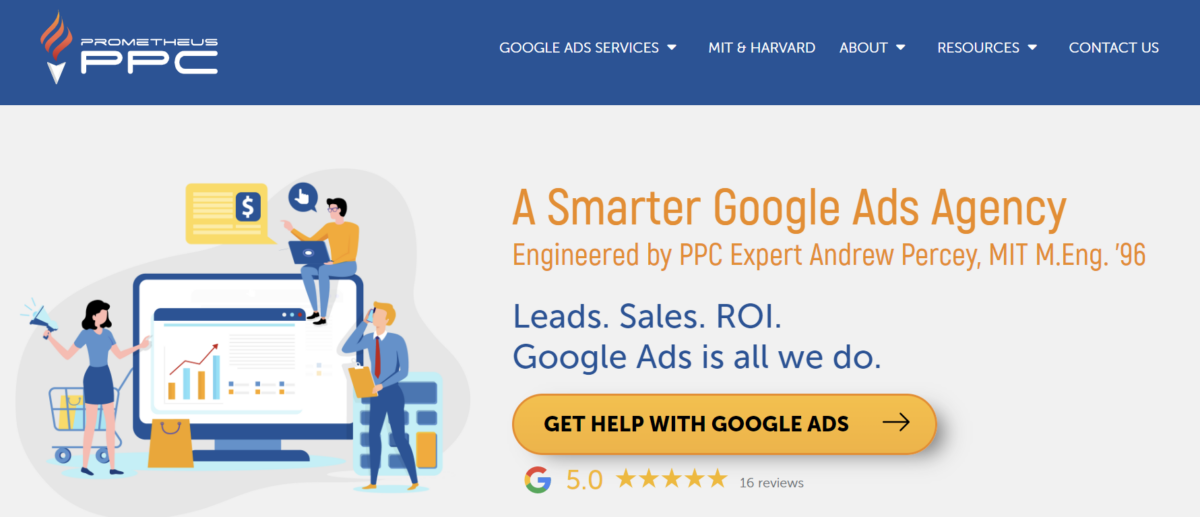 Prometheus PPC stands out for its passionate team of digital marketing experts, each with years of experience in various marketing techniques. Specializing in PPC, they offer services such as keyword research, campaign optimization, A/B testing, and forecasting. Their USP is to guarantee the most cost-effective and innovative solutions while delivering measurable ROI. Their primary focus is:
Insight Audit
Expert Coaching
Full-Service Management
FullStack Labs, a software and app development company, achieved impressive results with Prometheus PPC. They brought in $1.4M in new business in the first six months. This showcases Prometheus PPC's ability to deliver exceptional results for their clients in difficult times.
---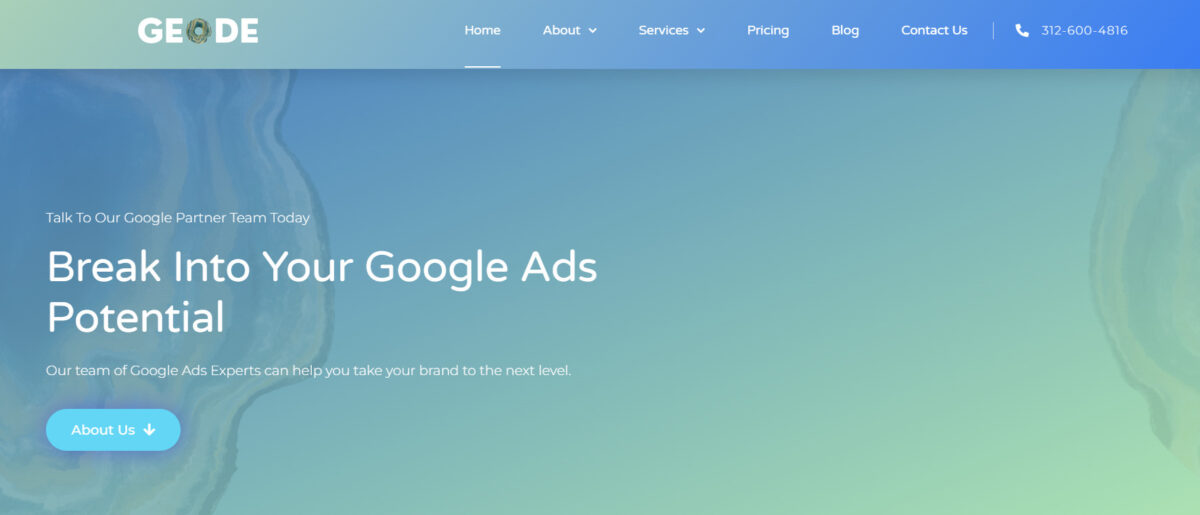 Geode is a leading Seattle-based digital marketing agency that specializes in helping nonprofit organizations achieve their important goals. With a suite of bespoke services, including SEO, PPC, Email, Content, and Social Media Marketing, they are committed to long-term client relationships, transparent pricing, and proven results. Their main area of expertise is:
Google Ad Grant
Google Ads Audit
Google Search
The agency has a strong track record of success with clients such as Alive Rescue, WAC, and MK. With an experienced team of digital marketing specialists, Geode is an excellent choice for any nonprofit organization in need of creative, effective marketing services.
---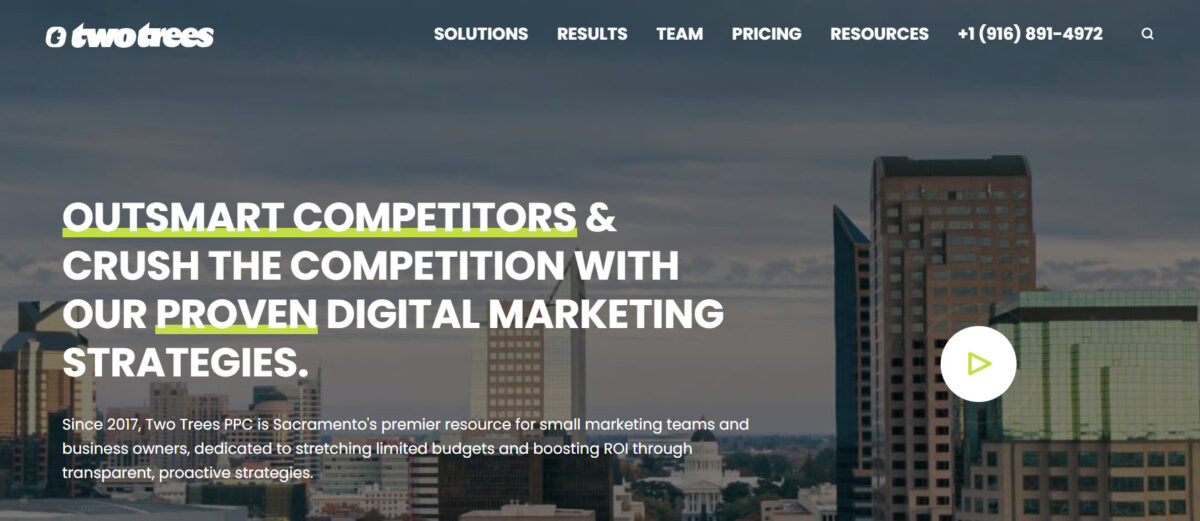 Two Trees PPC offers a unique blend of experience and expertise in digital marketing, making them a great choice for businesses looking for some of the best ROI on their campaigns. Their main area of focus is:
Google Ads Management
TikTok Ads Management
Amazon Ads Management
Meta Ads Management
Reddit Ads Management
With services such as PPC, Social Media Ads, SEO, and Programmatic Advertising, they have the resources to deliver high-quality results in each area. They pride themselves on fully understanding their client's business models and developing plans tailored to their individual needs. Their data-driven approach ensures measurable and cost-effective outcomes, making them a reliable choice for any business.
Some of their client results include:
400% increase in call volume for a California law firm
35% lower cost per lead in month 1 for a senior living community
187 returning customers from a single email campaign for a California plumbing company
250% YoY growth for a specialist goods eCommerce company
---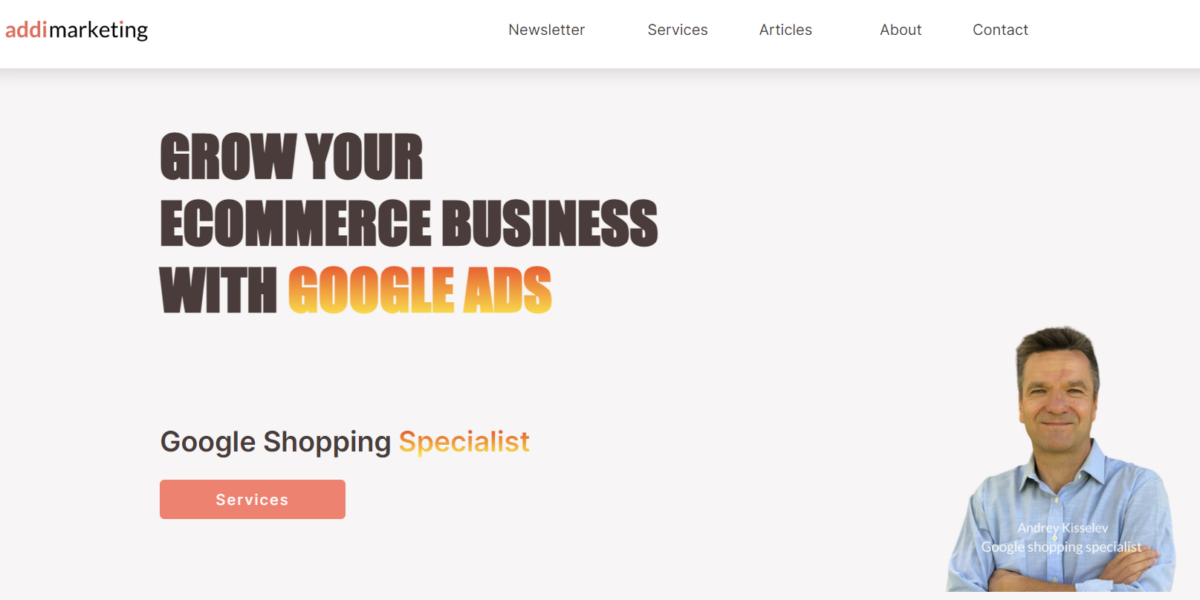 Addi Marketing, located in Montgomery, is known for its highly experienced team, innovative solutions, and long-term customer relationships. They offer a comprehensive range of services, including web design, PPC, content creation, social media, and email marketing. With strategic advice and tailor-made solutions, they achieve maximum results for their clients. Their primary focus is:
Google Ads Management
Google Ads Coaching
Bing Ads Management
Key facts: Freelancer, $5,000+ minimum project size, $100 – $149 hourly rate.
Addi Marketing's success rate and customer feedback are a testament to their expertise in delivering successful campaigns.
---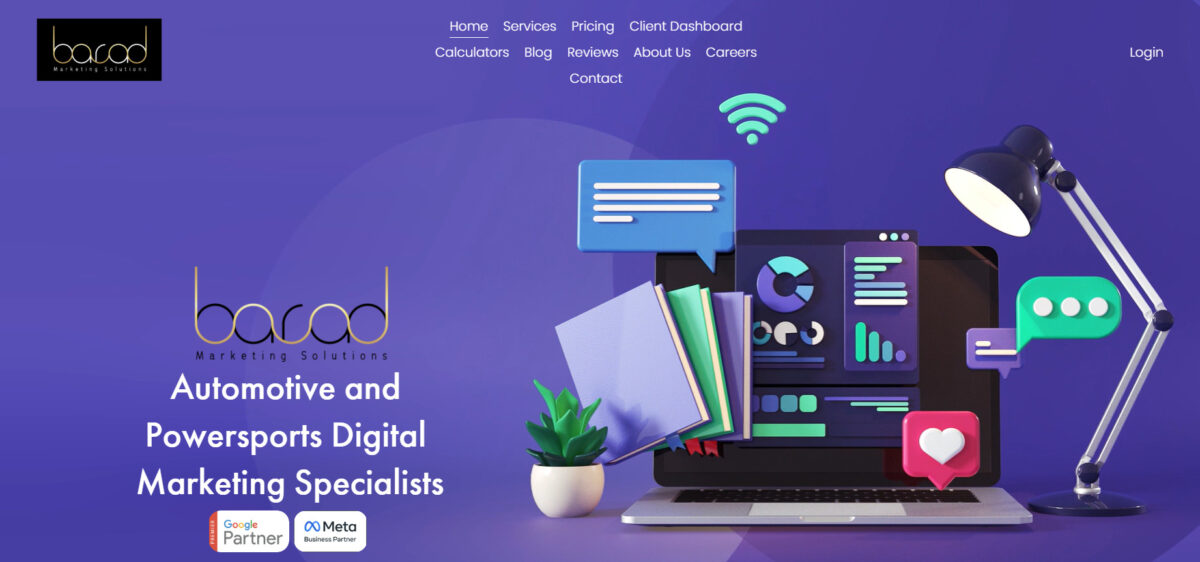 Barad Marketing Solutions offers an innovative approach to digital marketing that incorporates data-driven strategies and creative content to increase ROI and drive successful campaigns. With a team of experienced, certified professionals, they specialize in SEO, PPC, and social media strategies tailored to their clients' needs. Their USPs include strong industry knowledge, personalized service, and transparent reporting. Their main focus is:
Search Ads
Social Media Ads
Co-op Social Media Marketing
For companies looking for a high-quality digital marketing partner, Barad Marketing Solutions should be at the top of the list. They have worked with notable clients such as Suzuki, BMW, and GMC.
---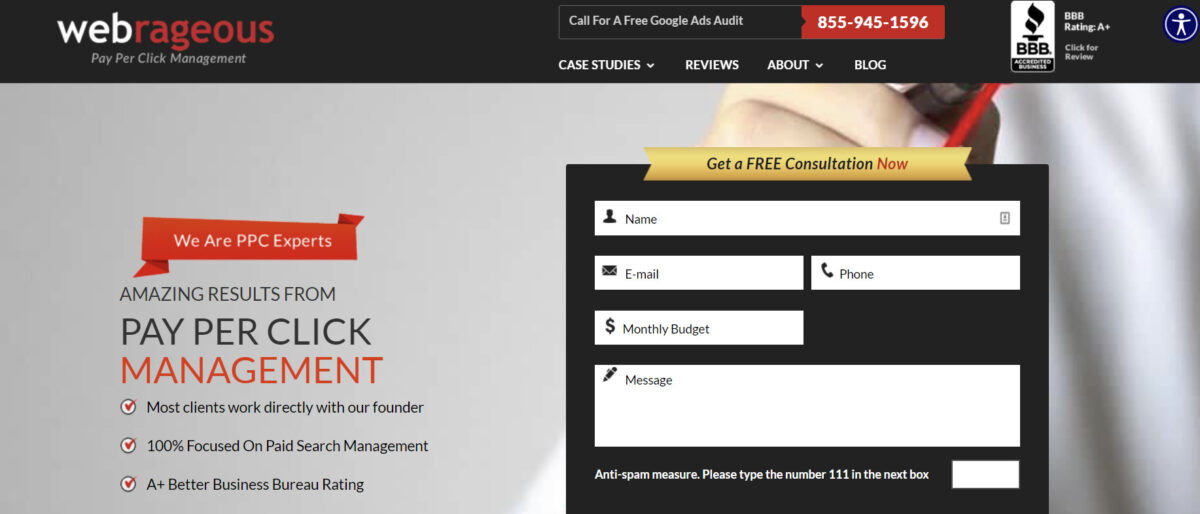 Webrageous, based in Coral Springs, offers a unique blend of experienced and effective PPC management, SEO, and digital marketing services that bring tangible and measurable results. With over 16 years of experience in managing digital campaigns for businesses of all sizes and industries, Webrageous offers a range of tailored and customized services to help your business reach its marketing goals. Their main focus is:
Search ads
Remarketing ads
YouTube ads
Local search ads
As a Google Partner, Webrageous has worked with notable clients such as Arby's, AMC, S3 DVBE, and Eskaton. They provide personalized customer service and put a lot of effort into creating a tailored strategy for each of their clients.
Their services and expertise range from creating successful PPC campaigns to search engine optimization and website Conversion Rate Optimization (CRO).
---
---
Why the Right PPC Agency Matters?
As more businesses embrace digital marketing to reach their target audiences, it's likely that B2B marketing spending will increase, so B2B ecommerce site sales will grow too.
PPC advertising is often seen as a cost-effective way to drive targeted traffic, generate leads, and boost sales.
Selecting the right PPC agency can be like finding a needle in a haystack. With countless options available, it's easy to feel overwhelmed. Fortunately, we've done the legwork for you.
The right PPC agency not only possesses deep industry knowledge and experience in B2B marketing but also leverages cutting-edge tools and strategies to deliver customized, high-converting campaigns that resonate with decision-makers.
By understanding the unique needs and challenges of the B2B market, these agencies have proven their ability to generate high-quality leads, boost brand visibility, and ultimately, elevate their clients' bottom line. It is essential for B2B businesses to collaborate with agencies that have a proven track record in delivering successful PPC campaigns, along with an unwavering commitment to innovation, transparency, and consistent results.
As ecommerce technology continues to evolve, B2B platforms are becoming more user-friendly, secure, and feature-rich. This makes it easier for businesses to create and maintain ecommerce websites, encouraging more B2B ecommerce sales.
Frequently Asked Questions
What is a B2B PPC agency?
A Business-to-Business (B2B) Pay-Per-Click (PPC) agency is a digital marketing firm that specializes in creating, managing, and optimizing online advertising campaigns for businesses that target other businesses. These agencies have a deep understanding of the B2B market and develop tailored strategies to help their clients reach decision-makers, generate leads, and boost sales.
Why should I choose a specialized B2B PPC agency over a general digital marketing agency?
A specialized B2B PPC agency understands the unique challenges and opportunities associated with B2B marketing. They have experience targeting business decision-makers, crafting industry-specific messaging, and developing strategies to generate high-quality leads with a longer sales cycle. This expertise can lead to more effective campaigns and better ROI compared to a general digital marketing agency.
How do I choose the right B2B PPC agency for my business?
When selecting a B2B PPC agency, consider factors such as their industry experience, client testimonials, case studies, pricing structure, and the range of services they offer. It's essential to find an agency that understands your industry and target audience, has a proven track record of success, and can provide the specific services you need to achieve your marketing goals.
What should I expect from a B2B PPC agency in terms of reporting and communication?
A reputable B2B PPC agency should provide regular reports on the performance of your campaigns, including metrics such as clicks, impressions, click-through rate (CTR), cost-per-click (CPC), and return on ad spend (ROAS). They should also be available for frequent communication, addressing any questions or concerns and keeping you informed about any changes or optimizations made to your campaigns.
How do B2B PPC agencies charge for their services?
B2B PPC agencies may charge for their services in various ways, including hourly rates, project-based fees, or a percentage of ad spend. Some agencies may also require a minimum project size or charge a setup fee. It's essential to discuss pricing structures with potential agencies to ensure they align with your budget and expectations.
Can a B2B PPC agency help me with other digital marketing services, such as SEO or content marketing?
Many B2B PPC agencies offer a range of digital marketing services beyond PPC management, including SEO, content marketing, email marketing, social media advertising, and more. If you require additional services, ensure the agency you select has expertise in those areas and can provide a comprehensive marketing strategy to help you achieve your goals.