Finding the right social media agency isn't easy. Today, anyone can create content and post it on LinkedIn, Facebook, Instagram, Pinterest or Twitter. But not everyone can strategize, create a plan engaging creative content, track results and provide insights on what to do next. In this post, we're looking at the top social media marketing agencies in the UK. We'll look at what they offer, their approach to digital marketing and how social media fits in, and reasons to consider working with them.
---
Top Social Media Marketing Agencies in the UK:
---
1. Kairos Media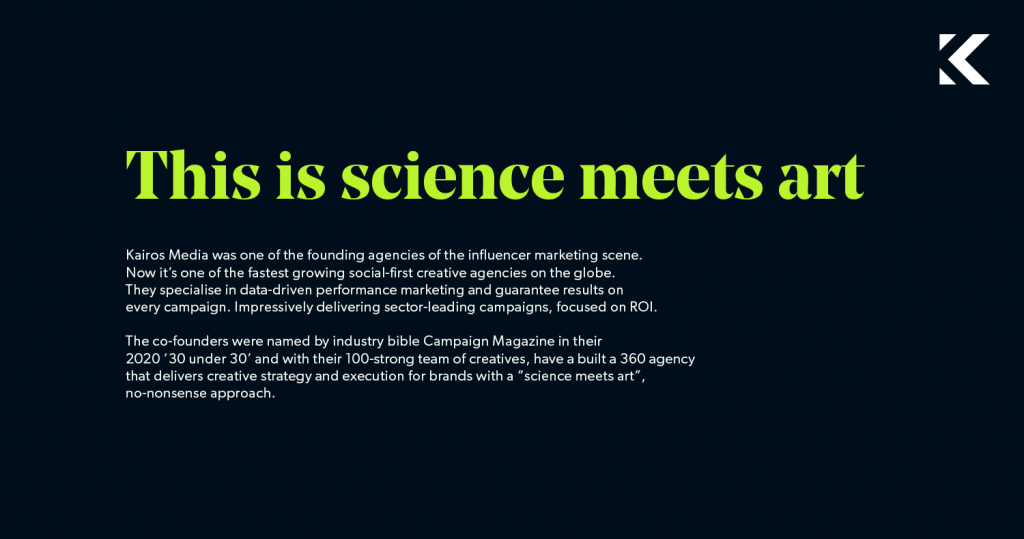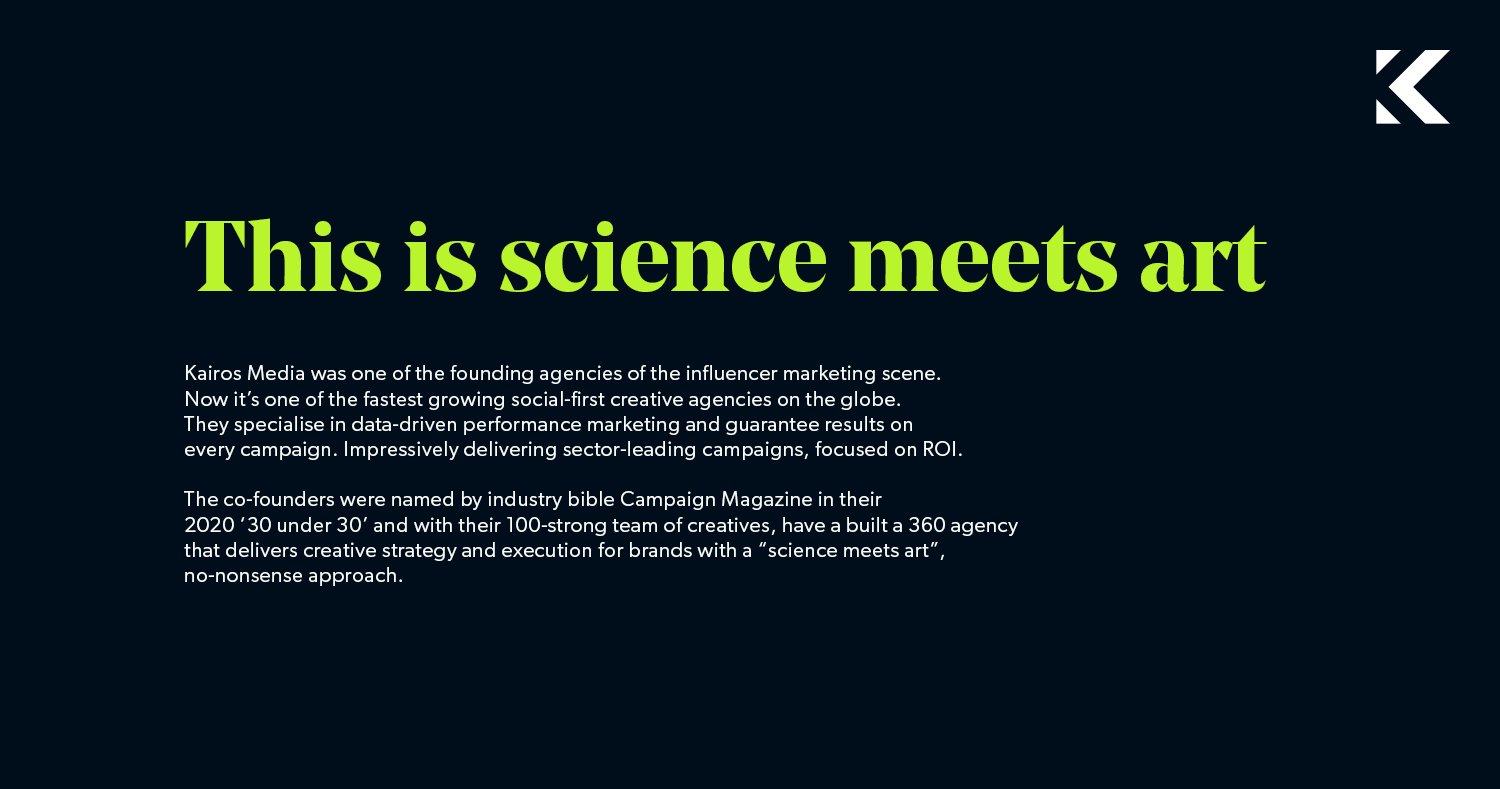 What was once an influencer marketing agency, Kairos Media, founded by YouTube influencers in 2015, is now one of the fastest growing global social agencies in the UK. The crowning 30 under 30 co founders, and their 60-strong team of creatives, bagged Most Impressive Large Agency Growth by the UK Agency Awards in 2018. This social first agency delivers creative strategy and execution for brands such as Heinz, Activision, KFC and LG. Outside of their core collection of services - across Lifestyle, Tech, iGaming and sports - they specialise in market entry to the world of gaming and esports for non-endemic brands. Their reputation in the space is cemented by numerous award boards: Cannes, UK agency awards, DADI, Online influence awards, Adweek, Media week and The Drum.
Their proven ability to strategically redefine brands on social media is what makes this agency one to watch.
What they offer
Social strategy
Creative strategy
Paid Media
Influencer Marketing
Content production
Bespoke gaming and esports tournaments
---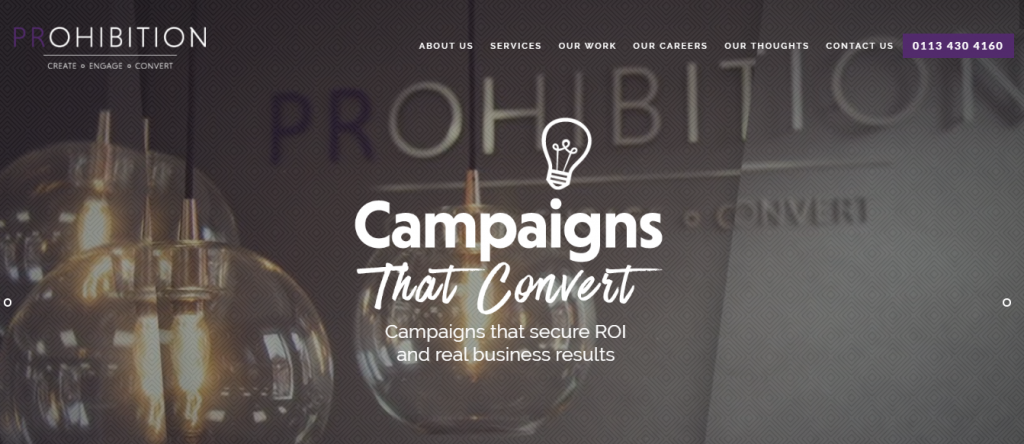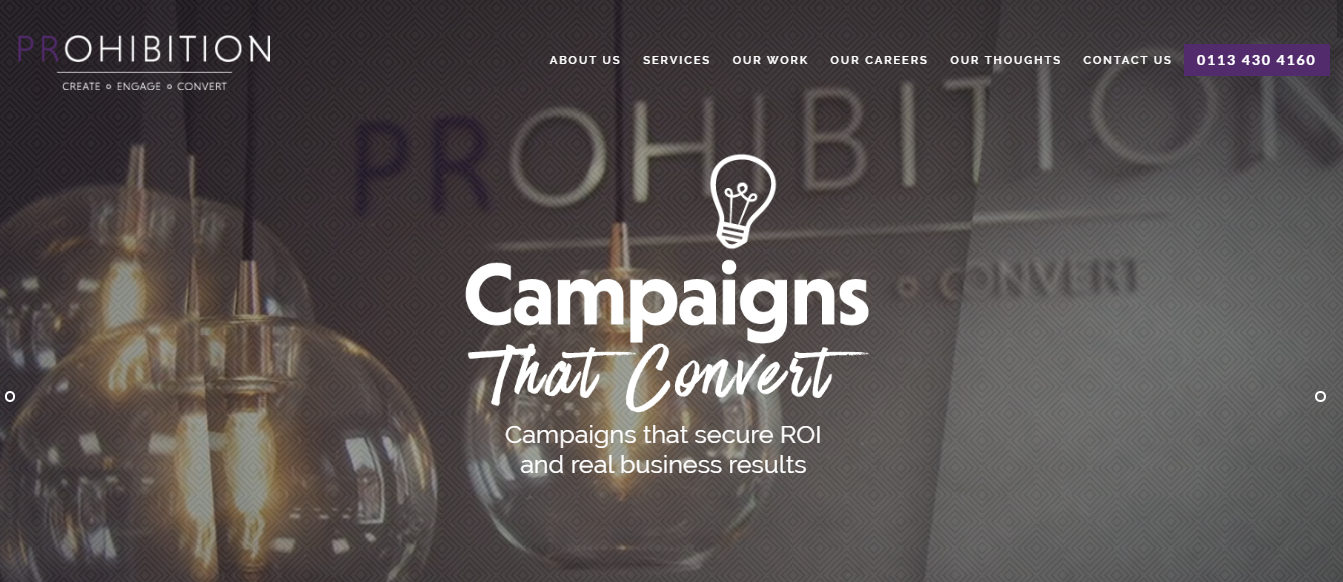 Prohibition's been around for over nine years, making it one of the more established agencies by today's standards. They've also won Prolific North's Best PR Agency and Best Integrated Campaign of 2019. While they are a PR consultancy first, they offer a collection of services. These include social media marketing and video production, and we think it's a smart combination. Video is blowing up. For example, Facebook gets over 8 billion video views a day, while Twitter generates over 2 billion.
Having an agency capable of creating written and video creative content makes for a smart choice. Add to that their proven ability to create integrated marketing campaigns and you're sure to generate strong results.
What they offer
Audience identification and segmentation

Competitor analysis

Strategy and goal setting

Channel selection and prioritization

Influencer partnerships

Creative content (copy, images and video)

Analytics

Paid advertising
---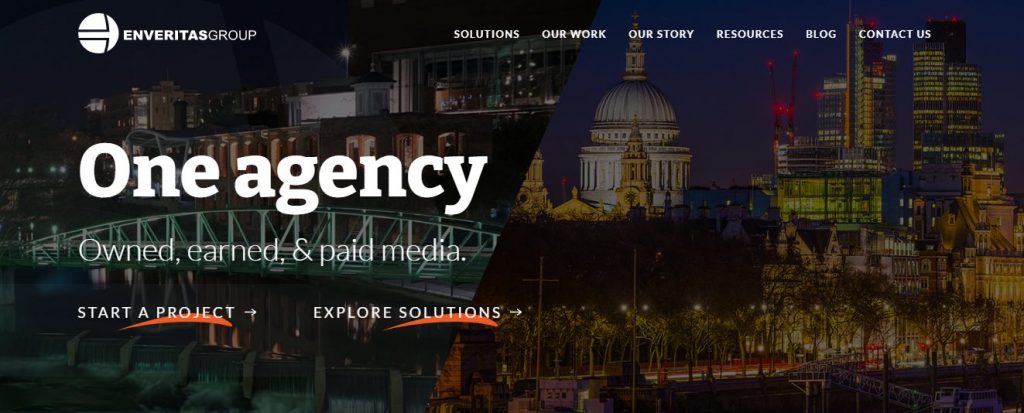 EnVeritas Group (EVG) is likely one of the larger social media agencies we've come across. They have over 100 employees, operate in more than 70 countries and have offices in the UK and Singapore, with their head office in the US. They've positioned themselves as an agency with locals who create content for locals. And that goes a long way. While it is possible to create personas and gather data to form an understanding of an audience in a different country, local insights are far more valuable.
EVG's approach is also holistic. They focus on your overall message. And to get that right, they audit your performance and create a plan to generate results.
What they offer
As an integrated digital marketing agency, here's look at their complete process:
Discovery

: Identification of your customer and brand needs, and your content gaps.

Strategy

: Development of a custom plan for your brand based on insights from the discovery phase.

Style

: Identify your brand's unique voice for use throughout all marketing content.

Creation

: Use their international team of content creators and experts to produce engaging messaging and material.

Quality control

: Apply numerous quality checks and customer touchpoints to deliver on spec.

Delivery and continuity

: Use regular communication and reporting to continually deliver value.
---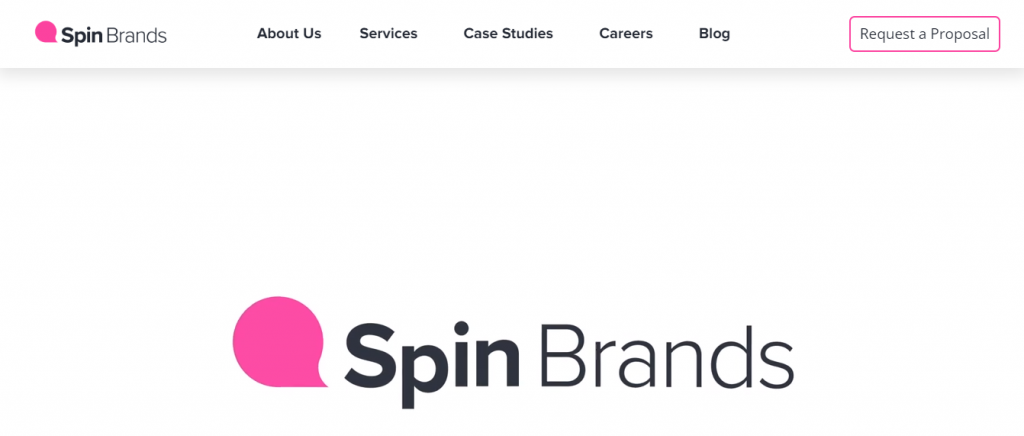 Spin Brands was founded in 2013. They are a team of 18 account managers and creatives. Spin Brands' experience spans 10 countries and they've worked with brands from various industries. What makes them special is the combination of experience and the results they've been able to help their clients realise. Take luxury leather goods retailer Aspinal. Spin Brands helped them achieve a ROAS of 16.45x.
Spin Brands has also won numerous awards. Some include Clutch 2019 awards for Top Advertising & Marketing Agency, Top B2B Service Provider, Top Creative Agency.
They also refer to themselves as the "scale-up" agency and work with brands they believe in.
What they offer
Organic and paid social campaigns

Creative content

Analytics, optimisations and reporting

Ambassador (influencer) marketing
---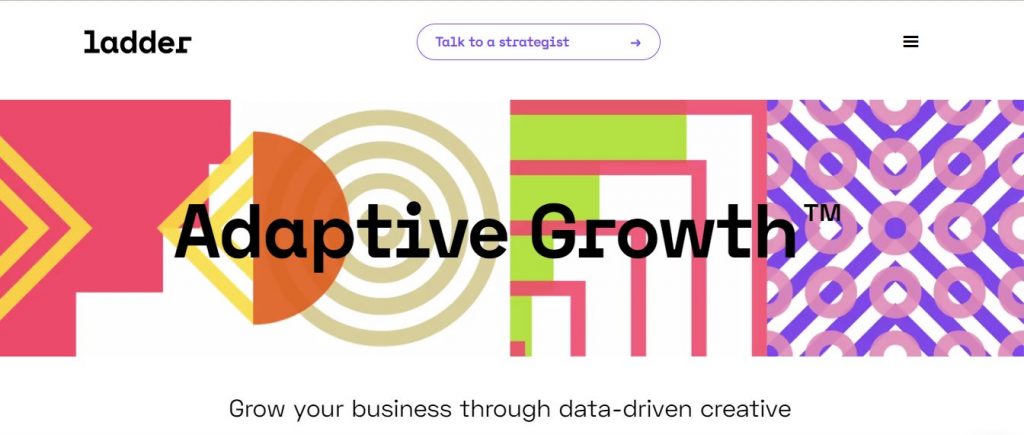 Ladder.io is a full-funnel growth marketing agency. They pride themselves in their ability to base decisions and the direction of the work on data. They've worked with Y-Combinator startups to large, well-known brands. These include Nestle, Booking.com, Men's Health and the LA Times.
What they offer
As a full-funnel marketing agency, social media is part of a larger pool of the services they offer.
Their services include:
Google Ads

Facebook Ads

Conversion Optimization

Creatives & Messaging
---


Metia is a global outfit with offices in London, Austin, Seattle and Singapore. They offer integrated marketing services, making for a more holistic approach to digital marketing. They cater to financial services, education, government, health and technology organisations, and have recently completed over 39 campaigns in 88 countries.
What they offer
Metia's integrated marketing approach means your campaign will be strategic and geared towards driving bottomline results. Here's what they offer:
Audience identification and research

Behavioural sciences techniques and research

Use of ROI models and reporting

Strategy and planning

Creative content production
---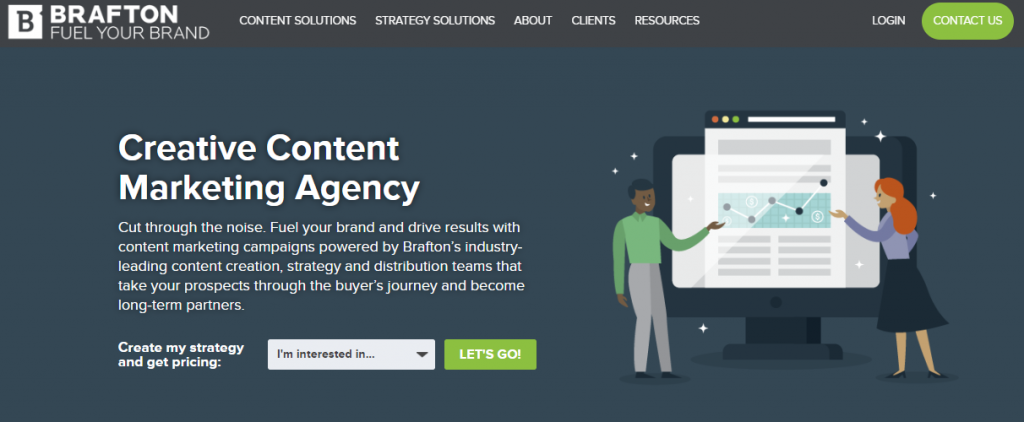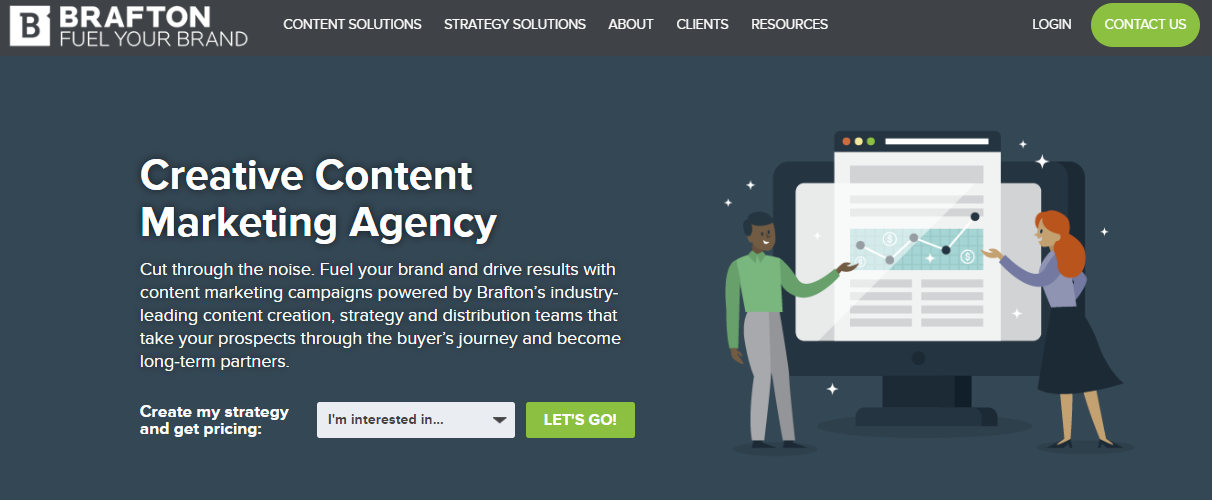 Brafton operates in London, Boston, Chicago, San Francisco and Sydney. Based on its footprint, it's obvious that they deliver results. They're core focus in using content as a vehicle for creating engaging customer experiences. And it's a model that works. Some of their achievements include 20.4% growth on social media account follower size and a 1,357% boost in social media engagement.
What they offer
Brafton applies a strategic approach to digital marketing, using social as a tool to help brands grow. Here's a look at their social media offering:
Increase social followers

Optimise content curation

Regular content posts on social media

Drive traffic from social media platforms to websites

Participate in compelling social media conversations

Manage influencer marketing campaigns

Optimise social media content
Other services offered by Brafton include:
SEO

Content writing

Graphics design

Lead magnet creation

Email marketing

Paid media

Inbound consulting
---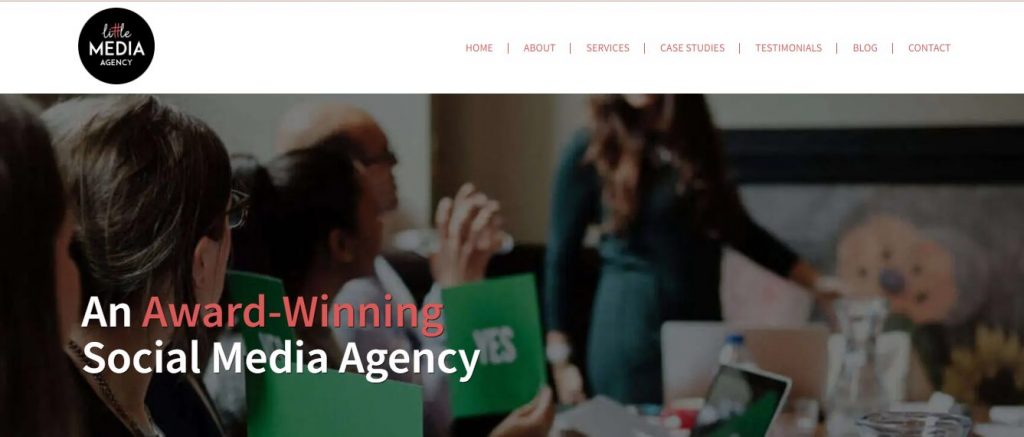 Unlike most agencies on our list, Little Media Agency is a dedicated social media marketing and management firm. They've cut their teeth in various industries, working with shutter manufacturers to construction companies and car dealerships. In 2019, they were awarded the Best of Apps Top Agency Award.
What they offer
As a dedicated social media outfit, here's what Little Media Agency offers:
Social campaigns

Creative content production

Community management

Social media advertising
---
Tanga Digital caters to SMEs in need of integrated marketing solutions. In fact, they describe themselves as an extension of in-house teams looking to leverage digital marketing for growth. If you're an SME looking for the help of a talented team, Tanga Digital makes for a smart partner. They consider the client-agency relationship one that includes complete management. They'll always be there to lend a hand and ensure strategy and results are delivered.
What they offer
As an integrated marketing solutions provider, Tanga Digital rolls the following services into campaigns to help SMEs grow:
Business strategy

PPC

SEO

Social media management and advertising

Copywriting

Email marketing
---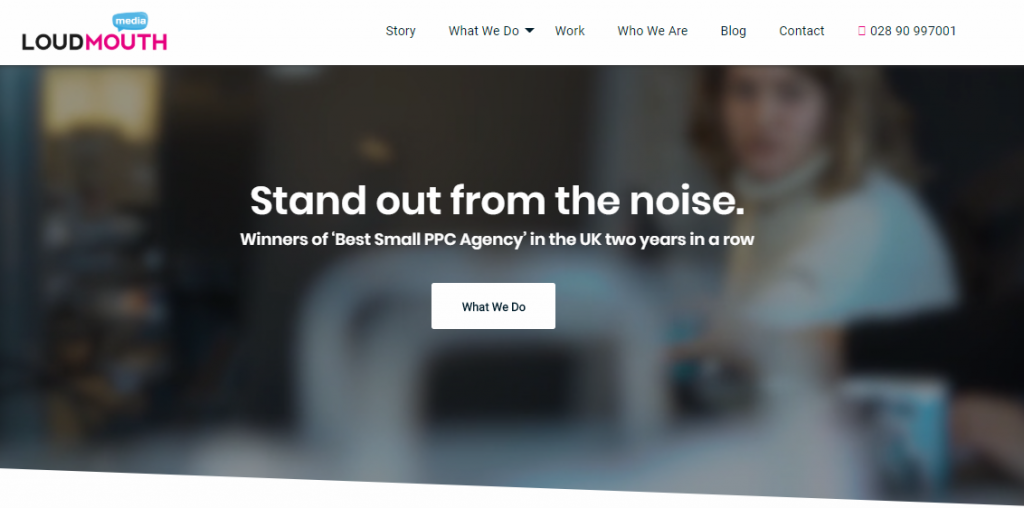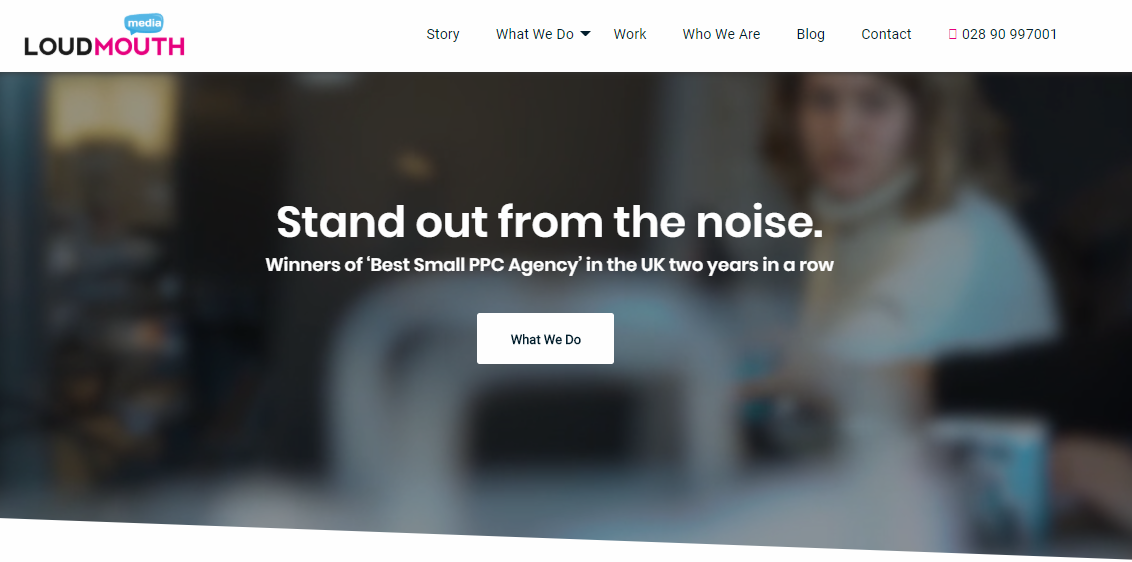 Loud Mouth Media is a multi-award winning agency. They have offices in Belfast, Dublin and Glasgow. They offer digital strategy that, as they put it, "was born out of frustration with a lack of transparency, measurability and accountability".
The outcome? A collection of services designed to generate results. These services include conversion rate optimisation, data analysis, brand building and the use of smart attribution models to get the job done.
What they offer
When it comes to social media, here's what they offer:
Social media advertising on Facebook, Instagram, Twitter and LinkedIn

Digital PR and outreach
---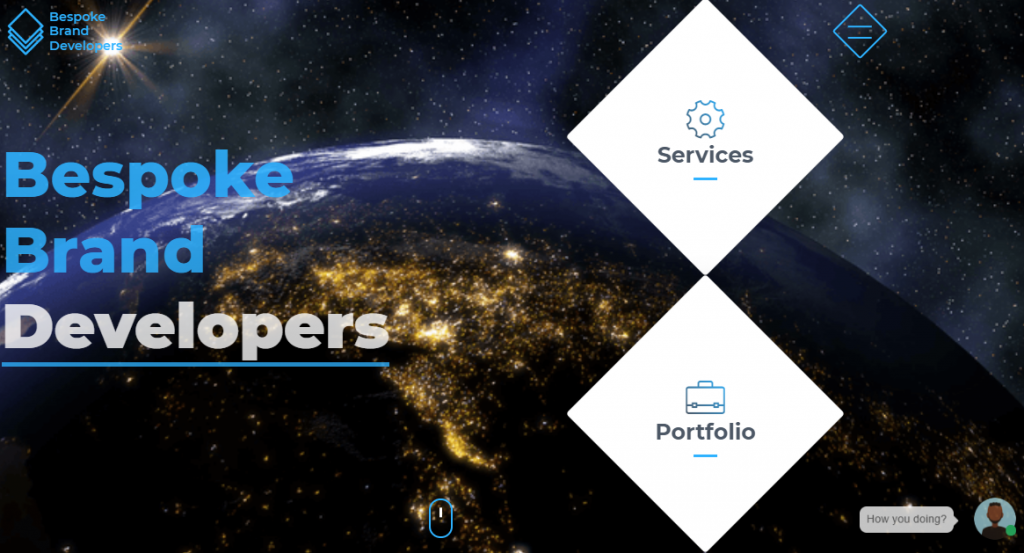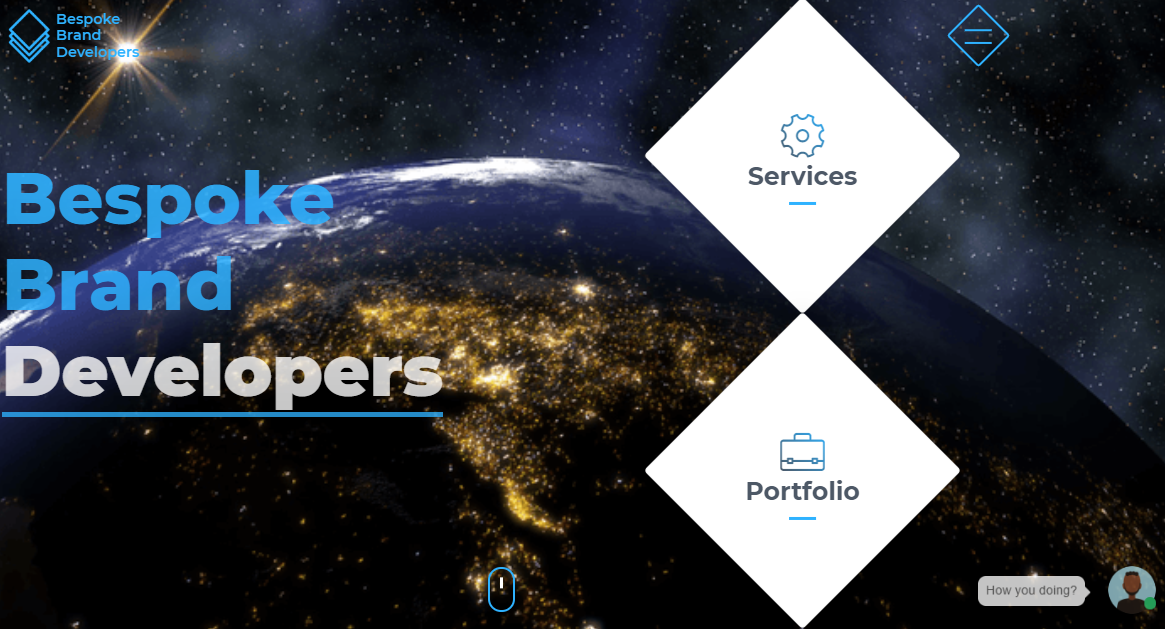 Bespoke Brand Developers is an agency for technology startups and disruptors. They are located in London and offer an omnichannel approach to digital marketing. They also believe in applying agile methodology to be effective. This means you get more interactions and a close working relationship to ensure results.
What they offer
Digital marketing strategy

Social media marketing and management

Event marketing

Website design and development

Content writing

Content marketing

Lead generation

Funnel creation

SEO
---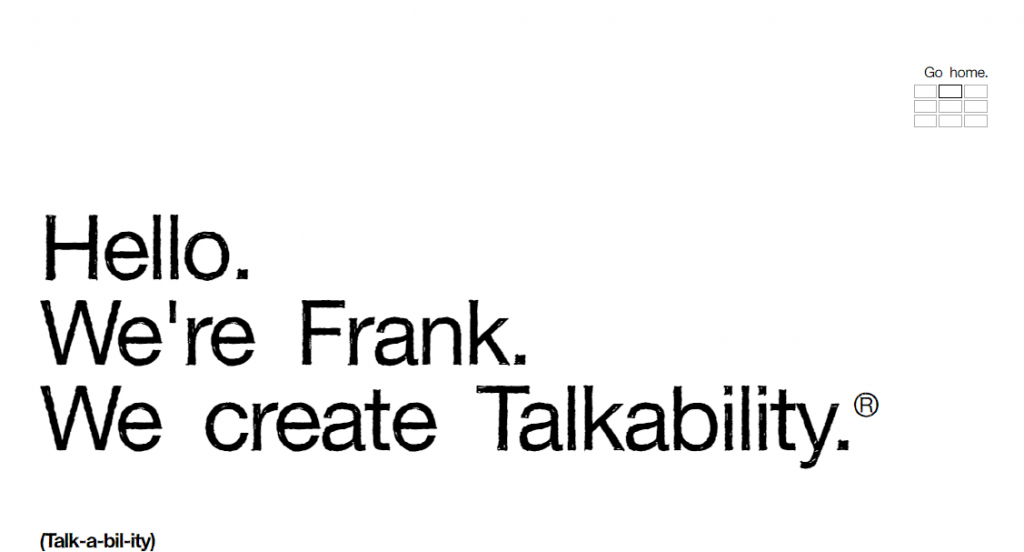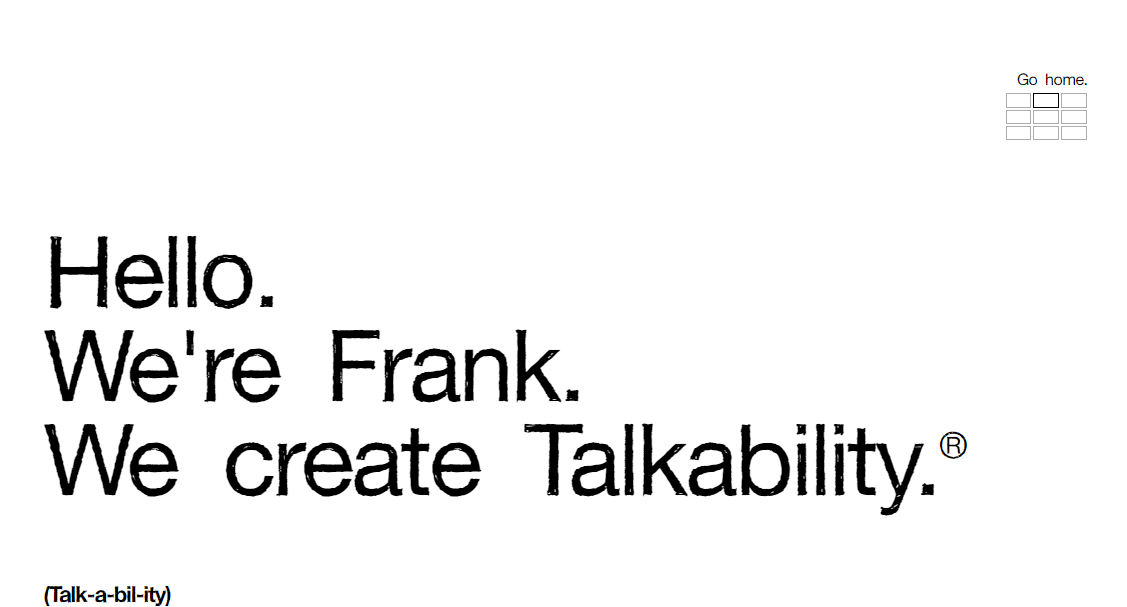 Frank is a creative agency with offices in London, Manchester, Glasgow and Sydney. They produce results using a combination of offline, social, influencer marketing, paid and owned media. At the heart of their business and success is a concept they call "Talkability". This methodology dictates how they help businesses drive and own conversions about their brands, products and services.
What they offer
As an integrated marketing agency, here's what Frank offers:
Social media and online PR

Social media management

Paid advertising

Content development

Marketing Strategy
---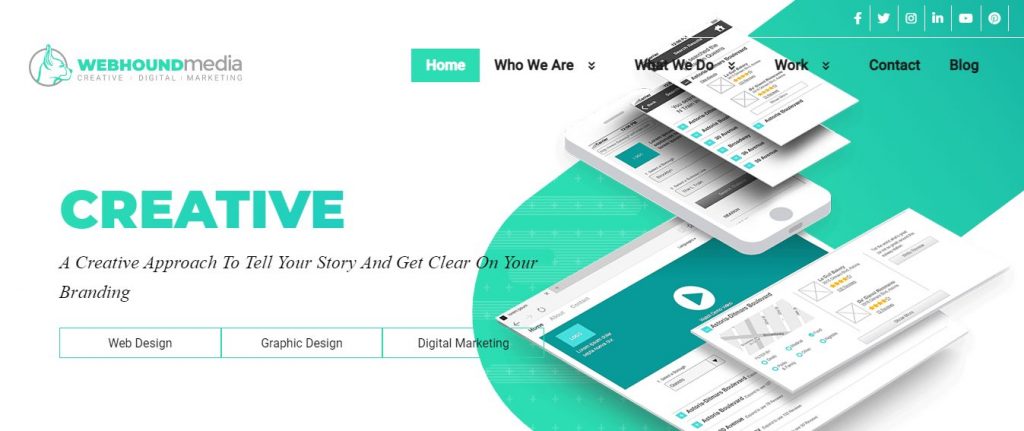 Webhound Media is a creative digital agency based in London. While a small team, they've been in the digital marketing space for 20 years. They help brands leverage digital marketing with tools like social media and establish clearer messaging to take to market.
What they offer
Social media strategy

Social media advertising

Social media management
---

The Tree boasts 30 years of marketing, advertising and content services experience. And when you consider that today's market needs fresh thinking and new ideas backed by solid experience of what works, choosing them makes sense. In their time, they've worked with brands from various industries. From BBQ restaurants to property and recruitment firms.
What they offer
Strategy

Social media listening and marketing

Content creation

Video production and animation

Media planning

Influencer marketing
---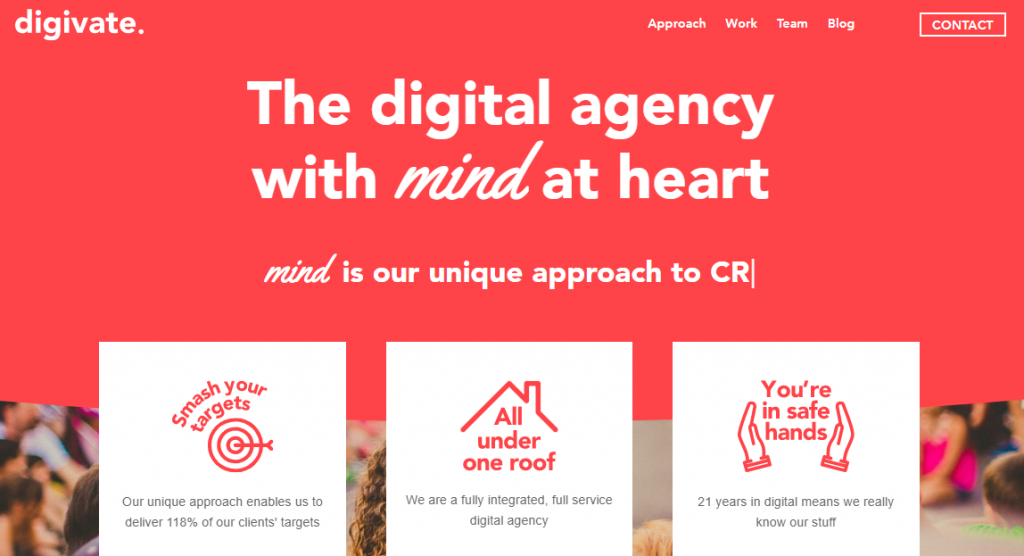 Digivate is a full-service digital agency based in London. Like most of the top social media agencies in the UK on our list, they have a unique process for delivering results. In their case, it's called "MIND".
MIND is all about segmenting your target audience into like-minded groups. While it sounds like persona identification, it involves a little more. They aim to make your audience stop and listen because your messaging shines through the noise.
What they offer
As a full-service digital agency, Digivate delivers integrated marketing strategies. Here's what they offer:
Persona identification

Integrated strategies that span SEO, content, PPC and paid media

Messaging especially designed for your personas

Ongoing optimisation of personas based on real customer feedback
---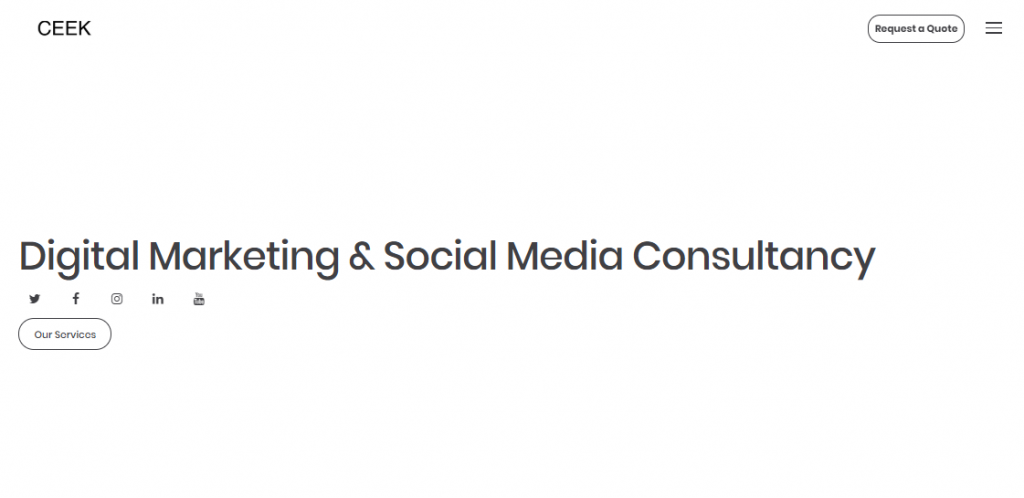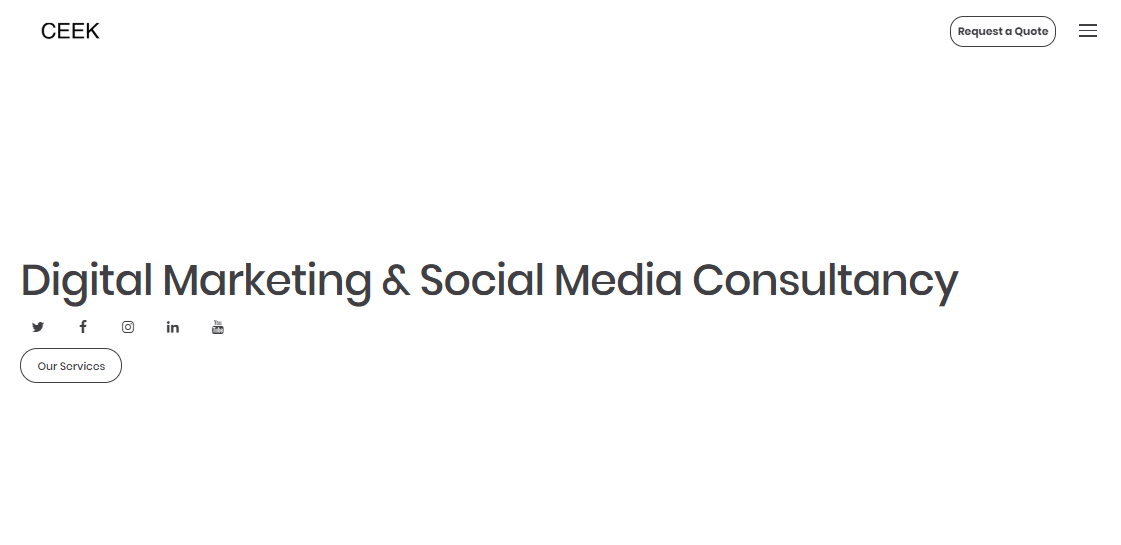 CEEK is a London based digital marketing and social media agency. They're known for their Omni-channel marketing approach. Through it, CEEK helps brands identify and all the relevant channels that will help customers best communicate their value to customers. This makes for a strong and more effective campaign strategy. As clients move from channel to channel, CEEK is able to create messaging that's reinforced, giving brands the chance to solidify their positions in the minds of consumers.
---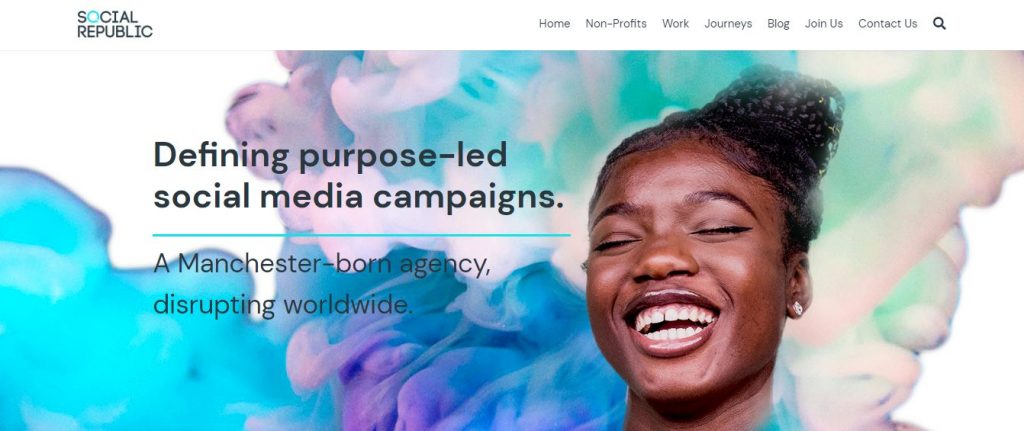 Social Republic boasts a team of 400 global social experts ready to tackle any social media challenge. We like the idea that they engage customers with a proof of concept approach, showing the value they can add before customers commit. Social Republic offers strategy, account management, influencer marketing and paid campaigns. The agency is based in Manchester, England.
---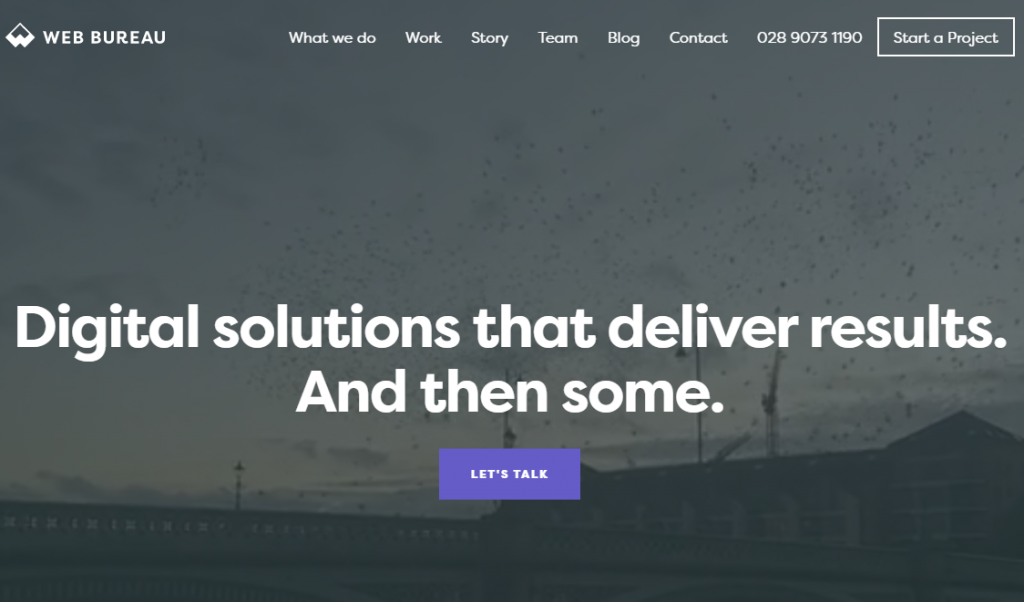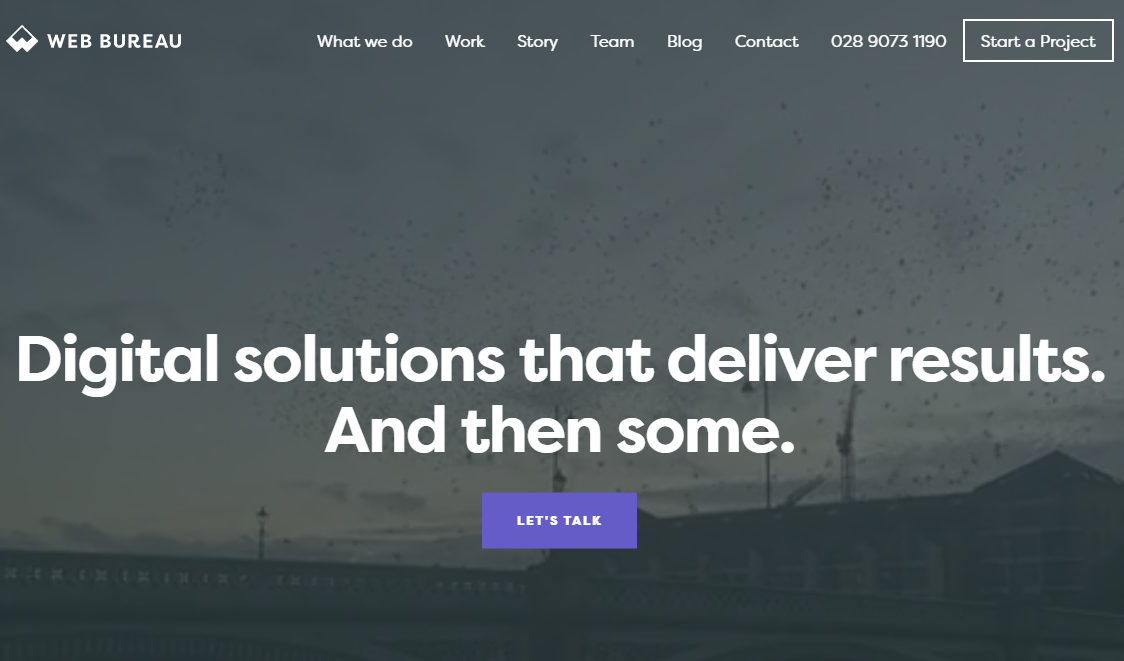 Web Bureau has offices in Belfast, Dublin and London. Their team's been instrumental in helping many brands you've seen and heard of take on the world, including Belfast International Airport and the Irish Football Association. Their social media offering includes strategy and content, campaign creation, paid advertising, and insights and analysis. With this approach, Web Bureau helps customers identify where their target audiences hang out, what they are interested in, and then establish the right messaging to use to engage them.
---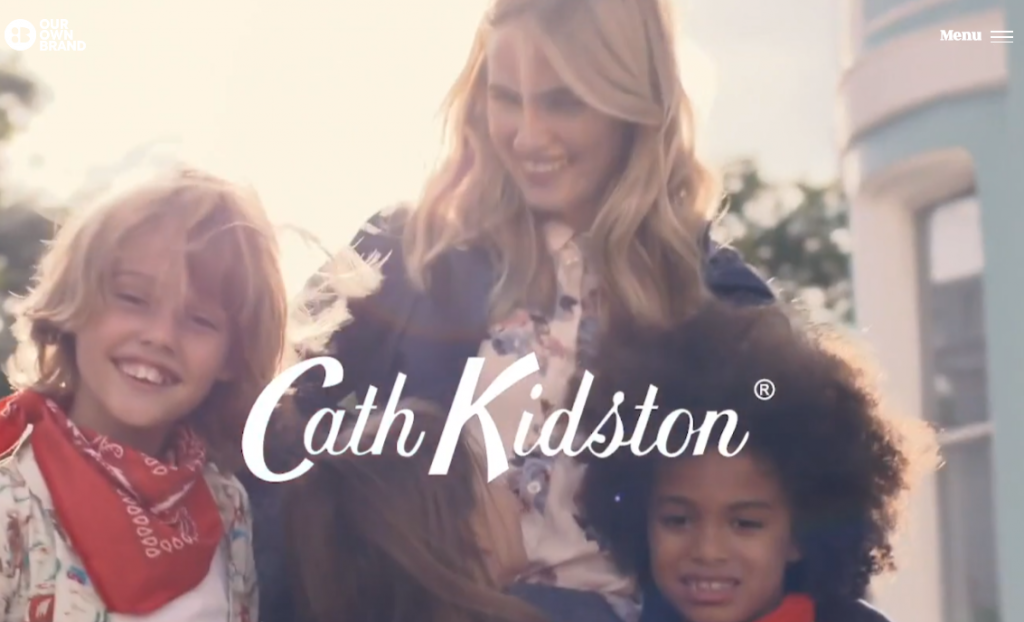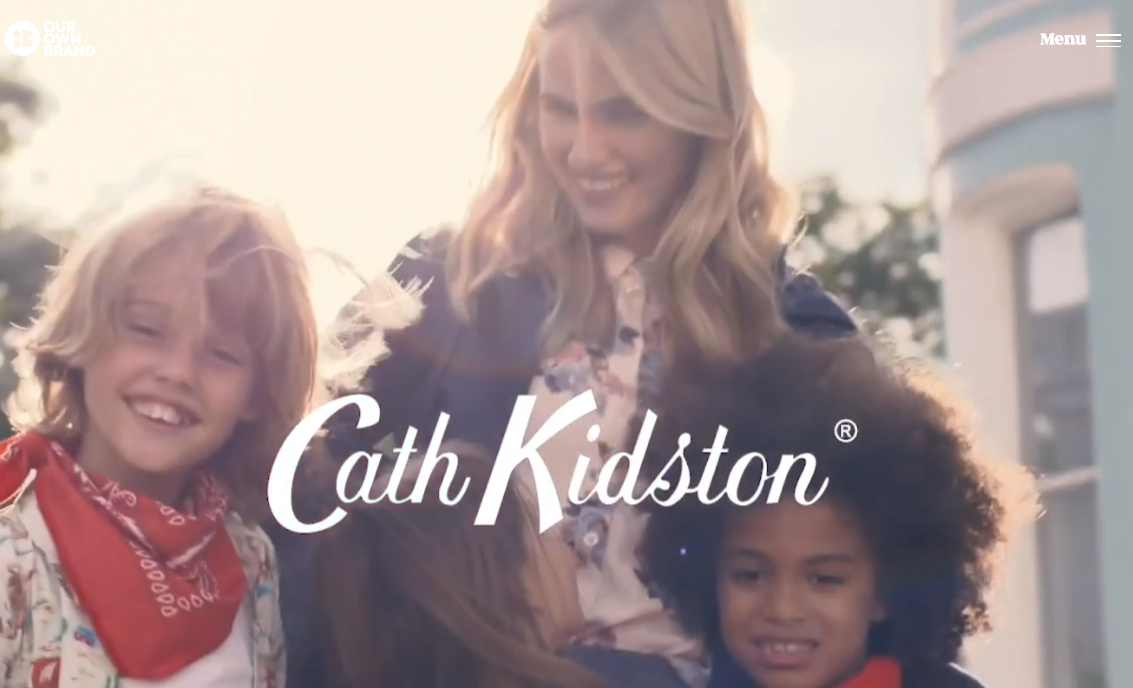 Our Own Brand is a creativity agency that uses the power of cross polination to amplify customer communications. This includes identifying audiences, the right messaging, and taking to social media to target buyers with pinpoint precision. To date, they've worked with large, global brands. These include VolksWagen, Jonhson's, GSK, YouTube, Barkleys, and more. Their social media service set includes strategy, community engagement, paid advertising, social media campaigns and email marketing and CRM management.
Our Own Brand also offers video and film, photography and copywriting, making them a one-stop shop for all things creative and a powerful social media agency. The firm is based in Twickenham.
---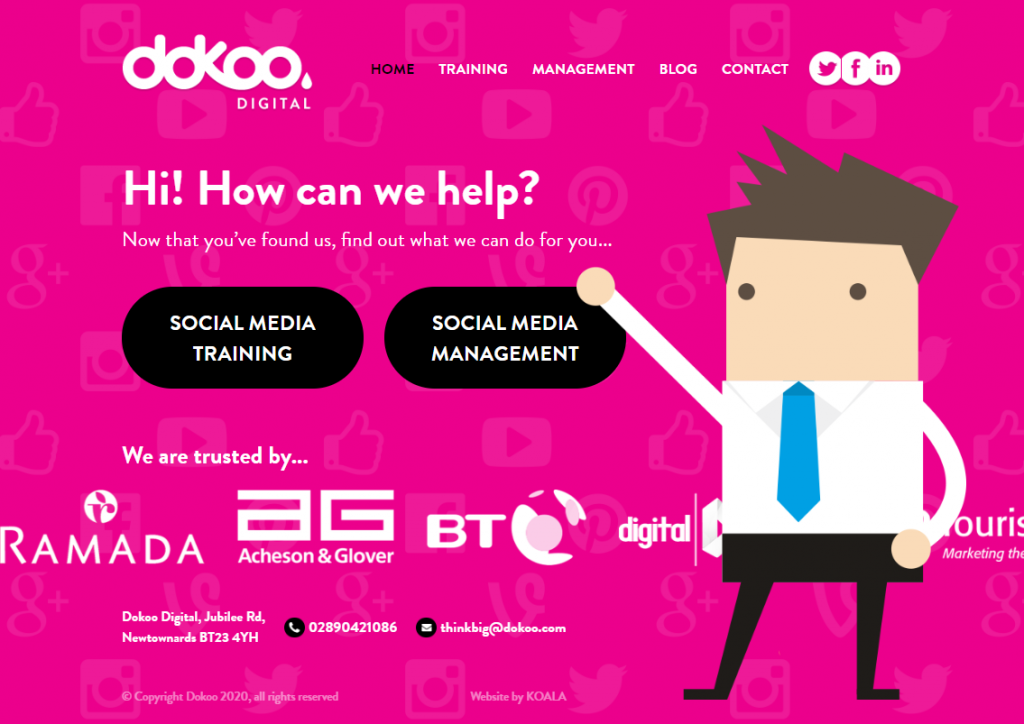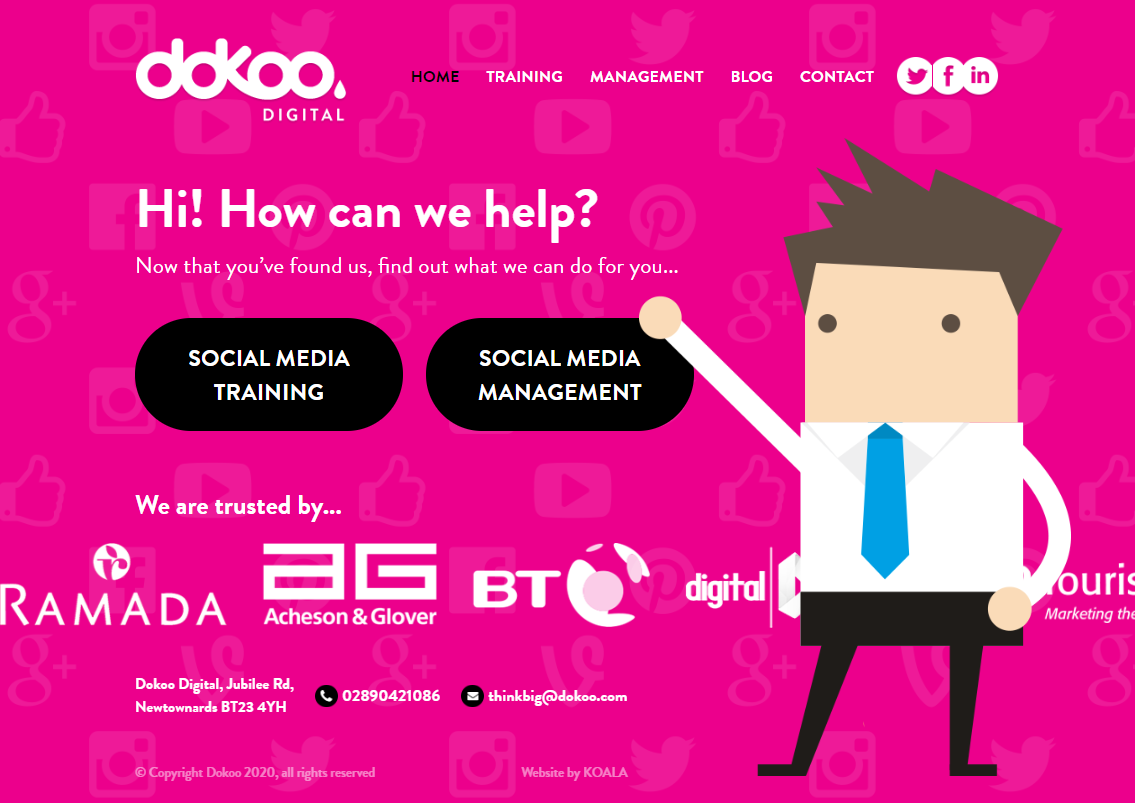 Dookoo Digital is a social media agency based in Newtonards, Norhern Ireland. They offer social media training and social media management. Their training offering helps brands understand and use Facebook (including paid ads), Twitter for business, and intermediate and advanced LinkedIn growth strategies.
Becoming a social media client offers brands the chance at putting their best foot forward. You get a strategic social approach that includes paid media strategy and audience engagement. Dookoo Digital has worked with Tourism Ireland, BT, and worldwide hotel group Ramada.
---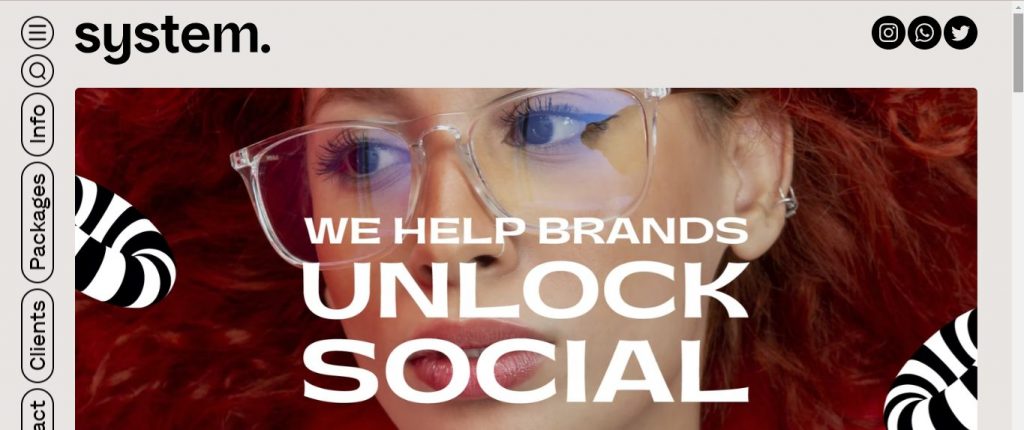 System Social's approach to social media is unique. While most brands focus on "the right messaging", System Social prefers to create content that's culturally relevant. And that's a smart way of staying in-step with your audience. Today, it's easy to spot poor ad ideas that are tone deaf. This happens when brands try to assimilate into cultural areas they don't completely understand or have never experienced.
System Social takes their offering and adds social growth through reach, engagement and acute conversion metric tracking to deliver strong ROI. This means that while pinpointing culturally relevant topics and engagement ideas may seem like a gray area, everything System Social does is planned, tracked, and geared towards growth. The firm is based in London.
---

The Good Marketer is a digital marketing agency that specialises in social media, paid advertising, SEO and content marketing. They offer Google, Facebook and Instagram advertising, social media management and can expand your marketing initiatives to email marketing, too. They've also helped brands achieve impressive results in different industries. For Brunel Air, they helped increase profit margins by 65.1%, and then drove sales up by 178% for Camouflage Company.
Their approach to social media includes detailed strategy designed to drive traffic and conversions. They do this through strong research and reporting to ensure that the right moves make for great results. The Good Marketer has offices in London and Essex.
---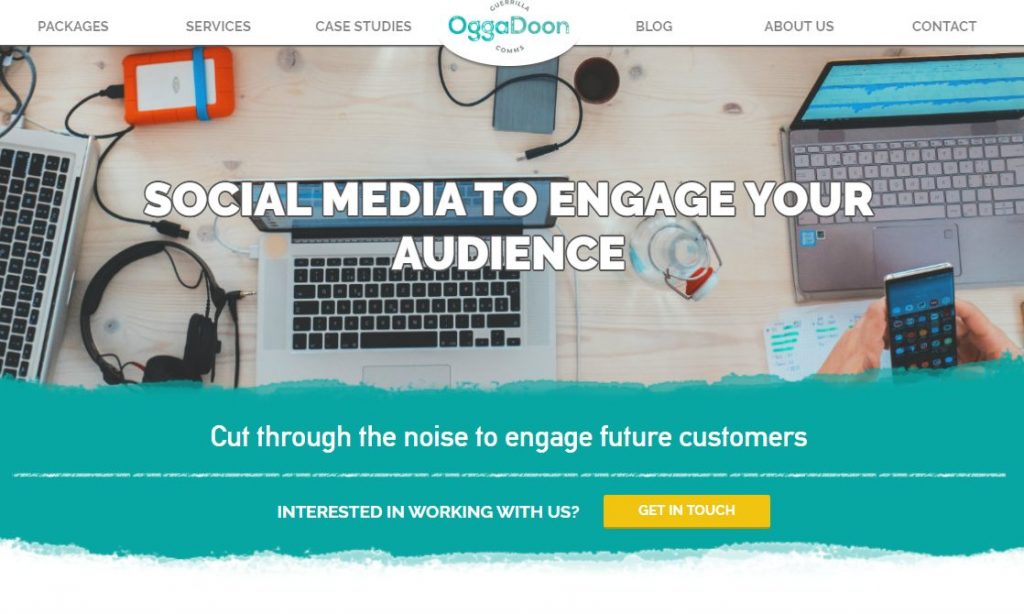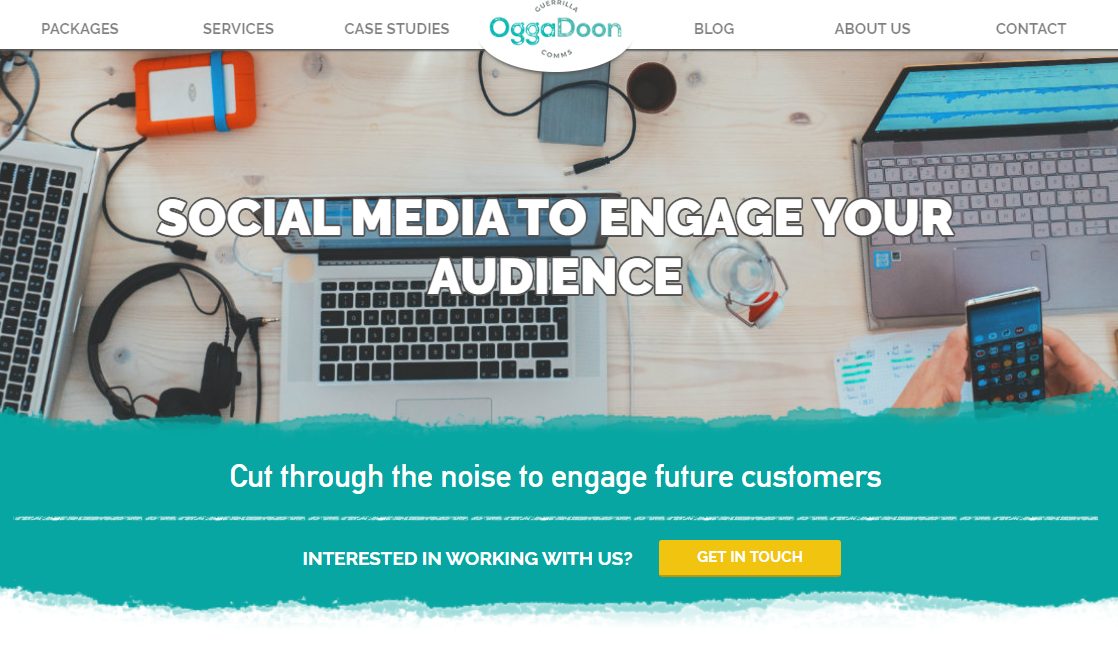 OggaDoon PR and Digital Marketing is a Bristol based agency. As you can tell, they offer a strong PR presence and that means effective marketing and messaging. They help clients reach, impact and amplify their brands through various channels.
Their social media offering includes data analysis, strategy and content creation. This trio helps the firm identify customer segments, complete baseline audits and generate concrete analysis that's used to inform strategy. Altogether, your approach is planned and executed with strong creative content that's targeted at the right audience and at the right time.
---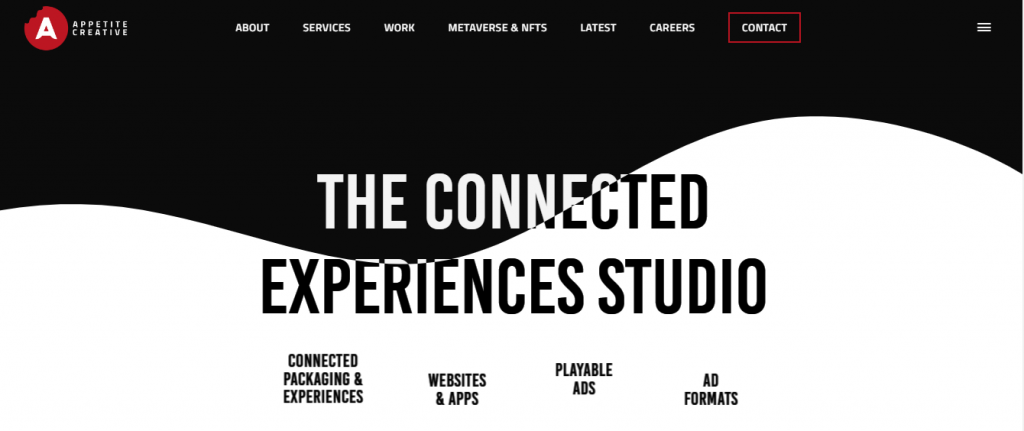 Appetite Creative Solutions pays tribute to how unique social media is for businesses. It sees the channel new world that should be explored with the guidance of a seasoned partner that can help you grow your brand. And that's a sound approach. Most brands struggle to meet their customers with effective messaging and campaigns on social media, often bowing out without results.
Appetite Creative Solutions helps companies design, develop and implement effective social media plans. This includes the creation of strong strategy, planning of content calendars, the use of paid and organic content, and even the design of templates to streamline creative content turnaround. They've worked with some of the world's biggest brands such as Apple, Nike, Pepsi and Lego. The agency has offices in London, Madrid and Dubai.
---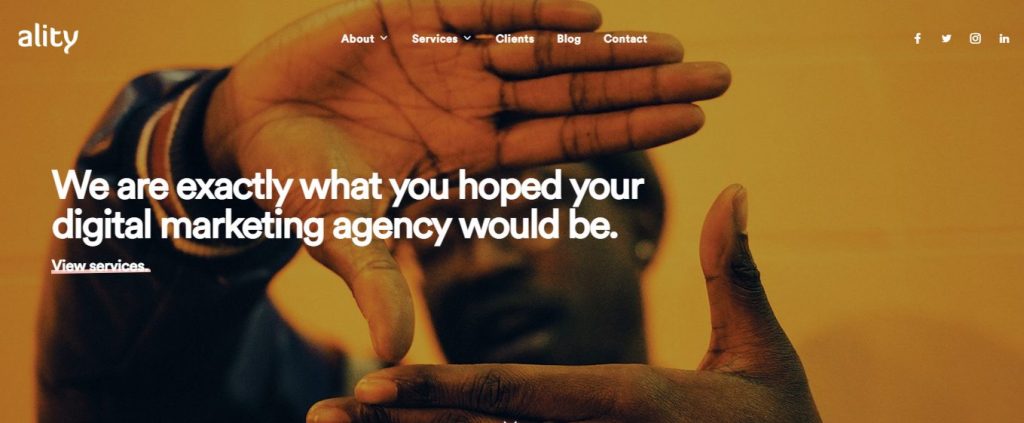 Ality is a digital marketing agency that prides itself on delivering compelling content. And to do so, it's committed to understanding the ever-evolving digital landscape. This means knowing what drives algorithms of all social media platforms and understanding how your customers think.
They offer all you could possibly need to grow your digital footprint. On social media, this includes creating a clear strategy, producing engaging content, and even designing chatbots, running effective paid ad and influencer marketing campaigns, or managing your community. Ality is located in Farringdon, London.
---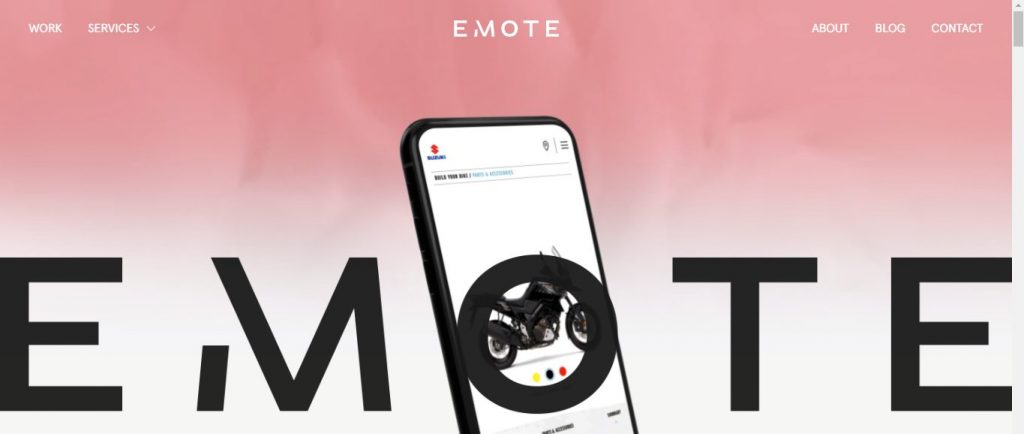 Emote Digital is a digital marketing agency out of Manchester, England. In addition to social media management and advertising, they offer search engine marketing, search advertising, influencer marketing and collaborations.
Their social media offering includes end-to-end management of your social media presence. This means developing the right content, distributing it, managing your community and also providing analytics and insights on what's working. They've helped brands achieve noteworthy results. Coffee Not Coffee was able to take to social media and run an impressive brand awareness campaign. Through Emote Digital, they saw a boost of 122% in engagement on Facebook, a 145% increase in reach, and realised 745% more video views.
---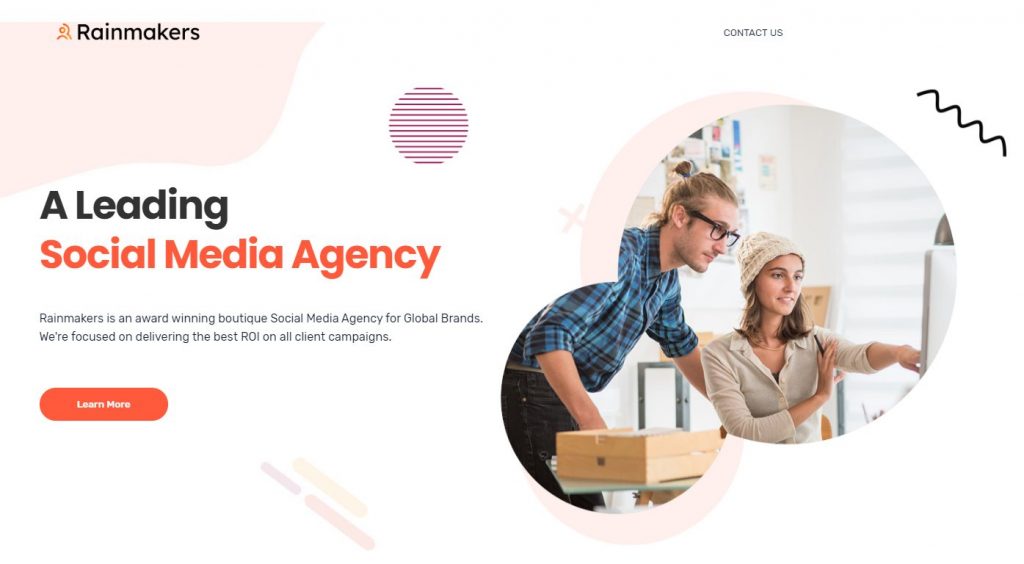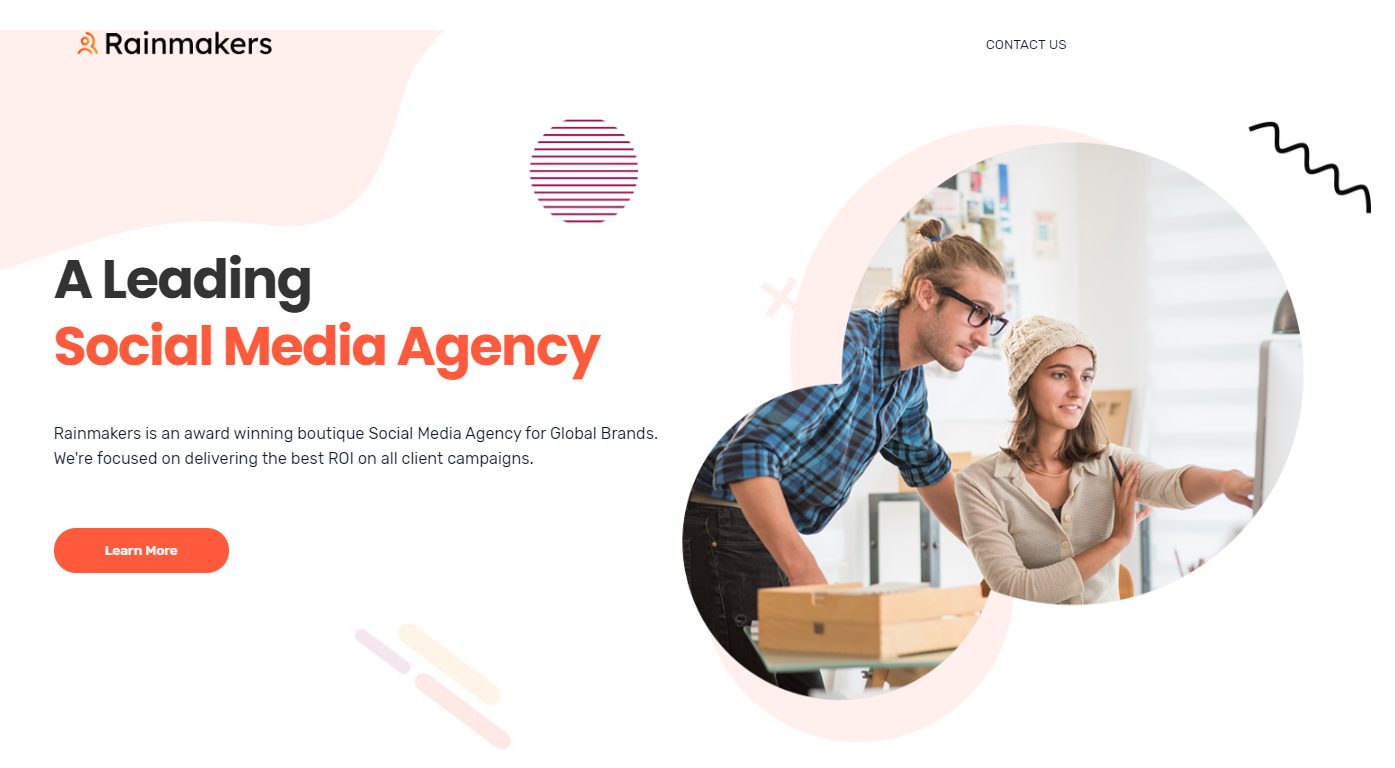 Rainmakers is a digital marketing agency with offices in London and New York. To date they have completed over 73 projects that have impacted over 32 million users. While a small team, they boast 15 years of experience, something businesses keen on ROI will want when sourcing a social media agency to partner with. In addition to social media marketing and management the agency offers PPC management, search engine optimization, content marketing, UI and UX design, and web personalization and email marketing services. They have worked with game changing brands like Huel, the nutritional supplement company; Kounta, the point-of-sale system, and others in various verticals, proving themselves to be driven by a set of core market principles that consistently deliver results.
---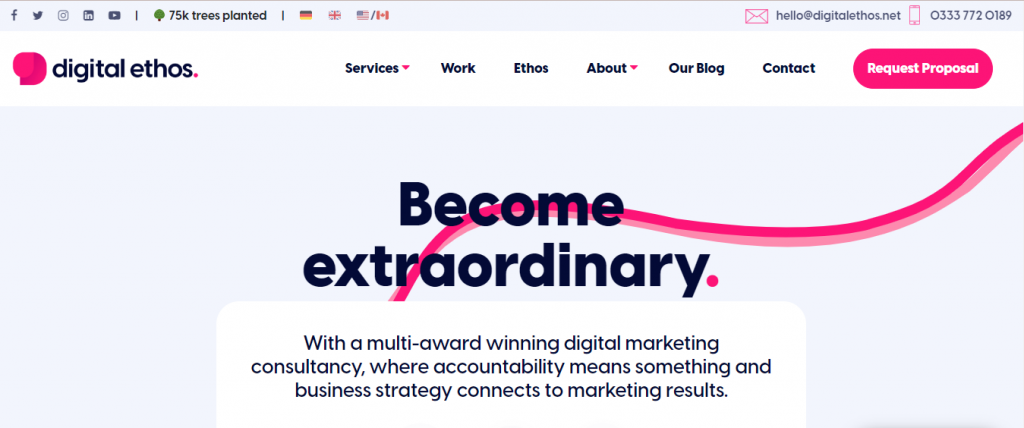 Digital Ethos has worked with some of the larger brands you've seen and heard of. These include Red Bull, Experian, the NHS and Holiday Inn. As a digital agency, their capabilities are broader than typical social media agencies. They are ROI-focused and believe in being an extension of their client's team.
Their social media offering includes discovery, strategy, campaign execution and analysis, and reporting. The agency has offices in Leicester, London and York.
---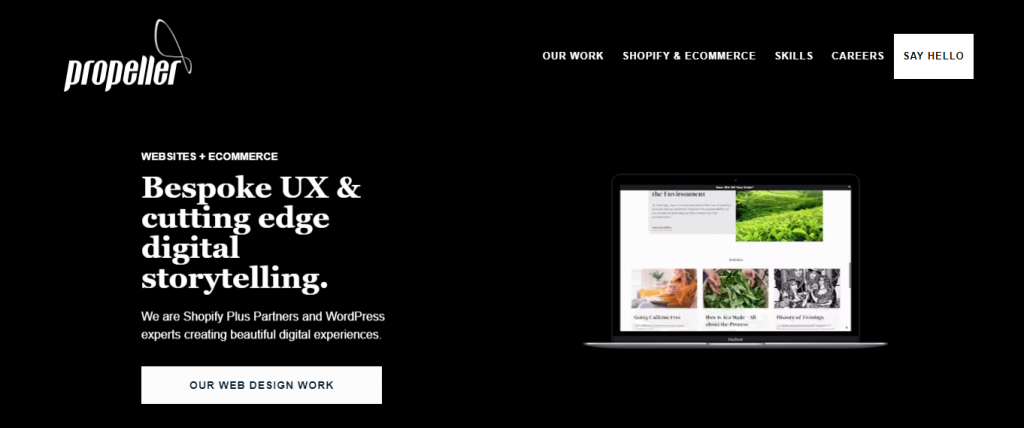 Propeller is a digital agency with offices in London and New York. While they offer social media solutions, they also provide UX and creative services, eCommerce and website development solutions. Like many brands, they will help you define your goals, audience and creative approach to reach your goals. They also offer social media audits for brands that need to figure out where they are and how to move forward.
---
Wrapping Up…
That concludes our list of the top 15 social media marketing agencies in the UK. Social media isn't an easy beast to control, so as you search for your agency, look for a fit that compliments your brand. Consider your goals and how you see social fitting into the rest of your digital marketing strategy. After all, it's all connected.