Creating a continuous stream of content requires more than just time. It calls for skill, a well-thought-out strategy and a touch of automation. An essential part of this content marketing strategy is to post about trending topics from time to time. It can be an effective way to engage your target audience and create more publicity for your eCommerce business. Who knows, one of your blogs or social media posts might just be the reason that your online store becomes the next trending topic?
The biggest challenge, though, is to identify possible trending topics that you can post about. You will have to look beyond simply your eCommerce store's own social media platforms. In this article, we look at how you can identify trending topics, and, more importantly, how to post about them. If you do it right, it can do wonders for your traffic. If you do it wrong, you could find yourself trending for all the wrong reasons.
---
How to Supercharge Your Content With Trending Topics:
---
What Is a Trending Topic?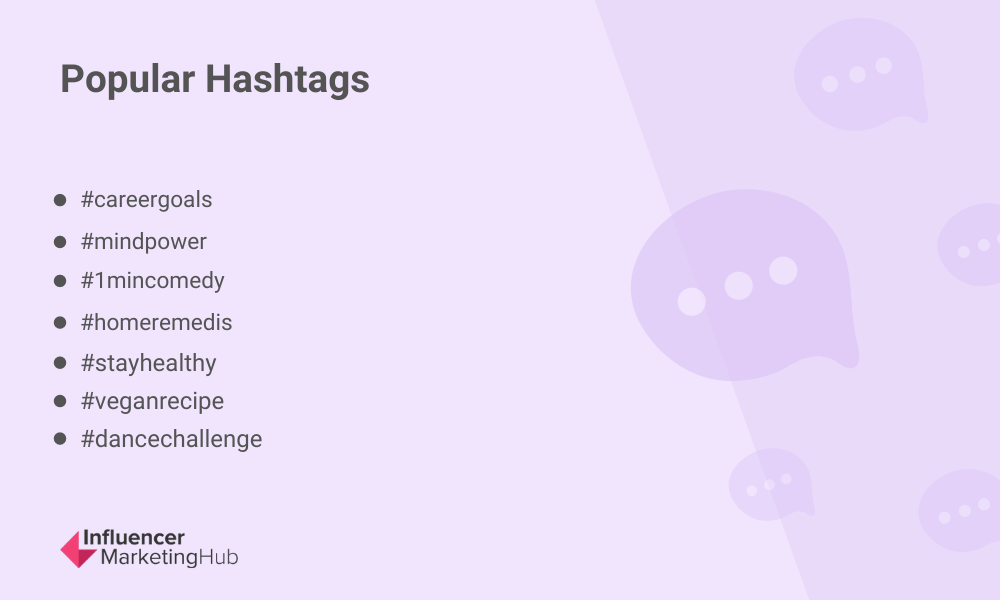 Trending topics refer to subjects that many times center around cultural events that enjoy an increased attention on a social media platform. While trending topics many times take the shape of popular hashtags on TikTok and Twitter, they can also come in the form of keywords that have been used on social media a lot lately. From movie premiers to break-up announcements, the topic does not have to be discussed for weeks on end to be regarded as a trending topic. As a matter of fact, trending topics are usually short-lived and more often than not the excitement about the event will fade after about a week (if not sooner).
---
How Do Trending Topics Get Determined?
There is actually a technical side to trending topics too. While we like to believe that we are responsible for creating all the hype, an algorithm created by the social media site helps to determine the trending topic. The majority of social media platforms will customize the topics that you see when you log in by considering what you have searched for previously, where you are from, who you are following and what you have recently liked. So, what one user sees as trending topics in his/her feed might not be the same for another user.
---
Why Should an eCommerce Business Use Trending Topics?
Sometimes you don't just need to rely on SEO to improve your search results. By posting about relevant trending topics and taking advantage of the current conversations that dominate the web, your eCommerce store can show up in more search results and feeds. Ultimately, this will mean that more people will discover your brand and read your content. In short, by knowing which topics are actually currently trending on social media, you can identify what your target audience finds interesting.
---
What Is Trend Abuse?
eCommerce businesses should also take into consideration that some sites, like Twitter and Instagram, actually have rules about posting about trends. If you fail to comply with their rules it can lead to your business account getting suspended. So, posting about trending subjects does come with its fair share of responsibility.
---
Tips for Posting About Trending Topics
Keep it relevant
It is very important that you make sure that your post connects in one way or another to the hashtags that you include. So, search for topics that match your brand's vision as well as your services and/or products. Will your contribution be able to add value to the discussion? If not, do not post about it.
If it were as easy and simple as creating your post and then adding a few trending hashtags at the end, everybody would be doing it. Not only will your posts confuse your target audience, but you could also anger social media platforms if they are irrelevant to your eCommerce business. At the end of the day, irrelevant content will only let you lose credibility in the eyes of both your target audience and the social media site.
Be authentic
If it seems as though you are trying too hard to make a topic work, you probably are – and the readers will be able to tell too. So, make sure that when you compose your post, you do so in a way that sounds authentic. By only sticking to relevant topics, this will be much easier. Your aim is to grow the relationship between your brand and its target audience and posting about a trending topic in a sincere way that connects to your brand voice will help to nurture that connection.
Research the history of the topic
When it comes to keywords and hashtags specifically, there could be a special meaning that might not be as obvious. For example, in South Africa a trending topic is #ImStaying. The hashtag is used by men and women of all races, cultures and religions who choose not to emigrate, but instead stay in the country to help improve it. It can be easy to confuse this trending hashtag with #WhyIStayed, another popular hashtag. While the two are seemingly closely related, #WhyIStayed deals with creating awareness about domestic abuse. Needless to say, if you make a mistake like this, your content might offend some of your target audience which brings us to our next word of advice.
Post carefully about tragedy
Sadly, trending topics do not always focus on only positive things that encourage celebration. While it can be a good idea to post about tragedy to convey your empathy, you need to know how to post and how often to post about it. By posting too much about a tragedy, your target audience will view your efforts as disrespectful instead. As a matter of fact, you could just cause yourself to become a trend and not in a good way.
Avoid polarizing topics
While you can still post about tragedy carefully, certain topics (trending or not) are better to avoid completely. You should always think of your target audience when composing posts and remember to distinguish between your brand's identity and personal opinions. If there is even the slightest chance that it will make any member of your target audience feel isolated from your brand, rather avoid it altogether.
It is much easier not to post something than it is to rebuild your brand. When it comes to posting, you should definitely not follow the approach of just apologizing later.
Be prepared
To some extent, you can actually be prepared for trending topics (and you do not need to have any psychic abilities). National holidays, TV premiers, movie releases, and major events tend to become trending topics. So, marking these days on your calendar should be part of your marketing strategy. It is much easier to anticipate trends and plan ahead. As a matter of fact, you can even include content and hashtags about these anticipated trends before the actual event to help grow the excitement.
---
How Can You Identify Trending Topics?
While Twitter is a great platform for identifying trending topics, there are many other tools and social media platforms that you can also use to find out what is currently trending on the web. Here are 11 tools and platforms to get you started.
1. Google Trends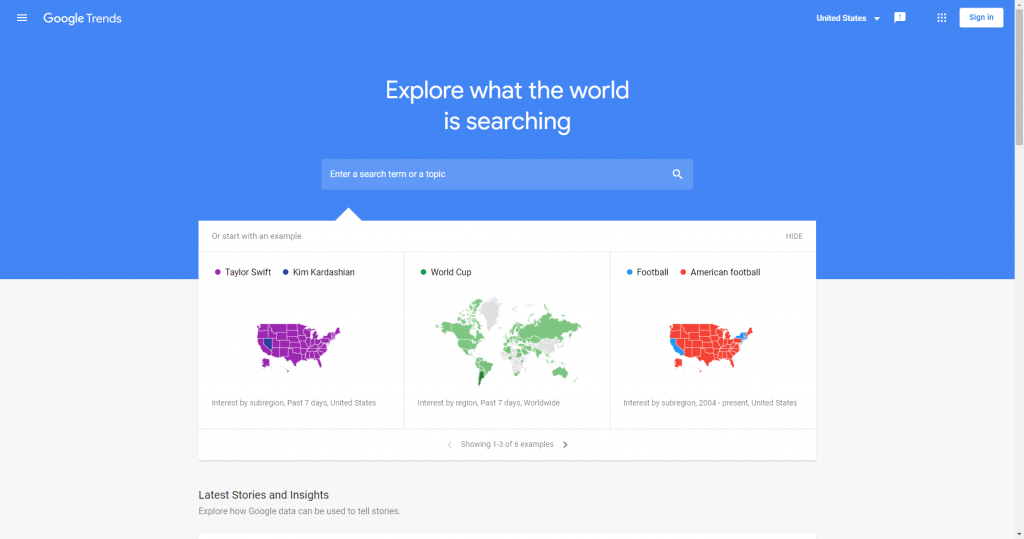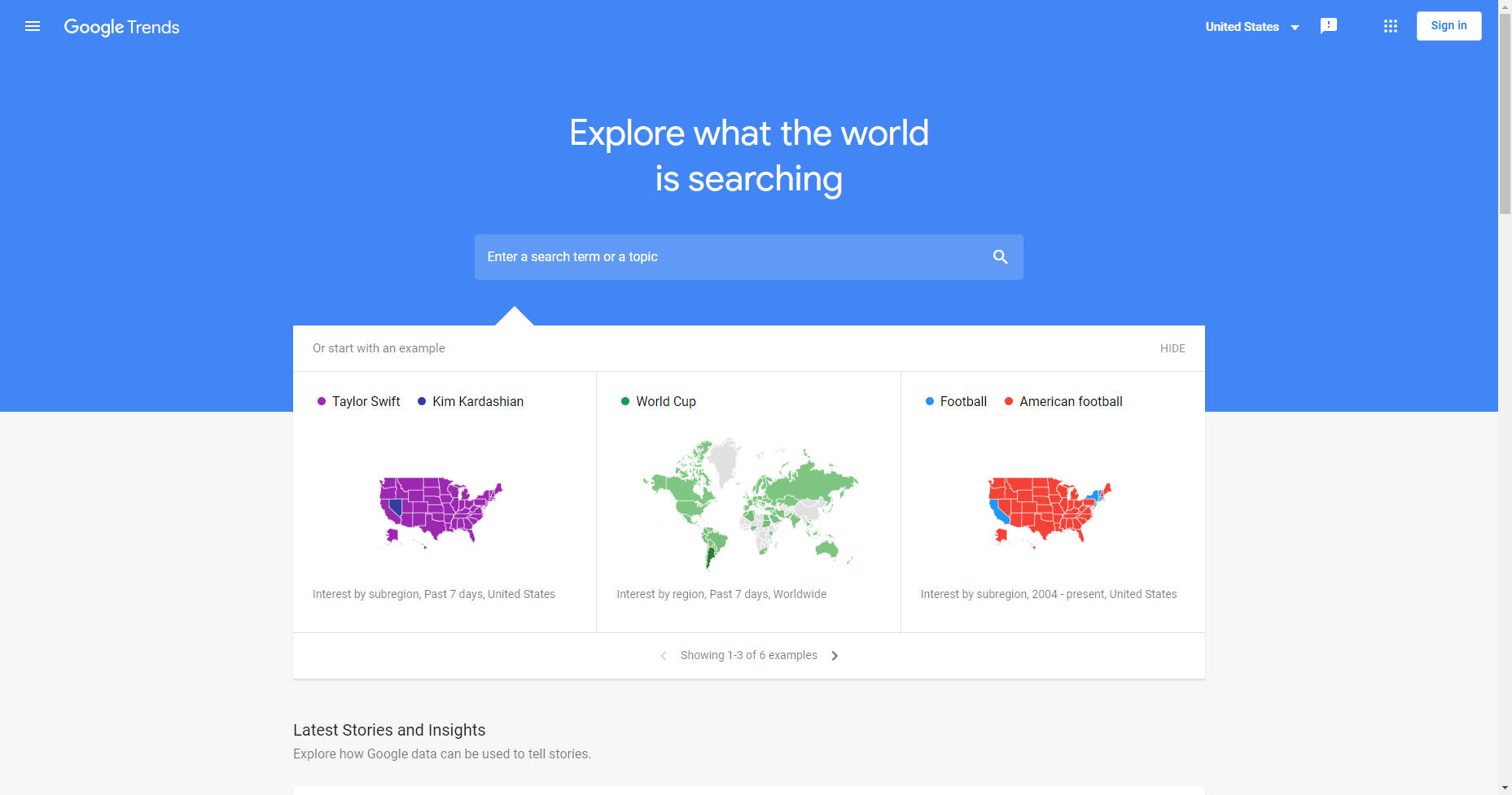 Google Trends can be an excellent tool for creating content that attracts organic traffic as the information it offers is grounded directly in search results. To work out which topics are currently trending, it analyzes a percentage of topic/keyword searches by taking into consideration the location and time.
---
2. YouTube Trends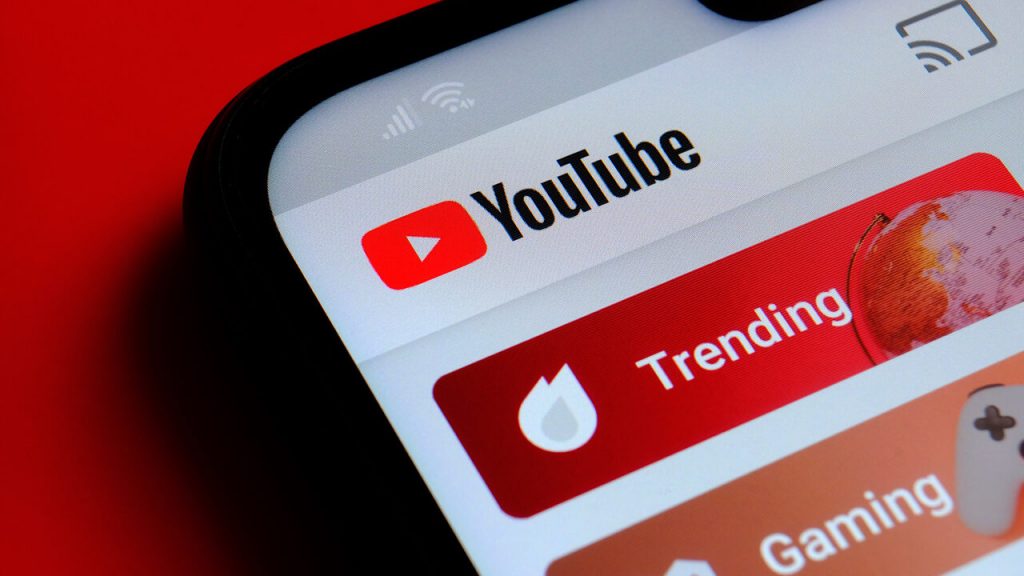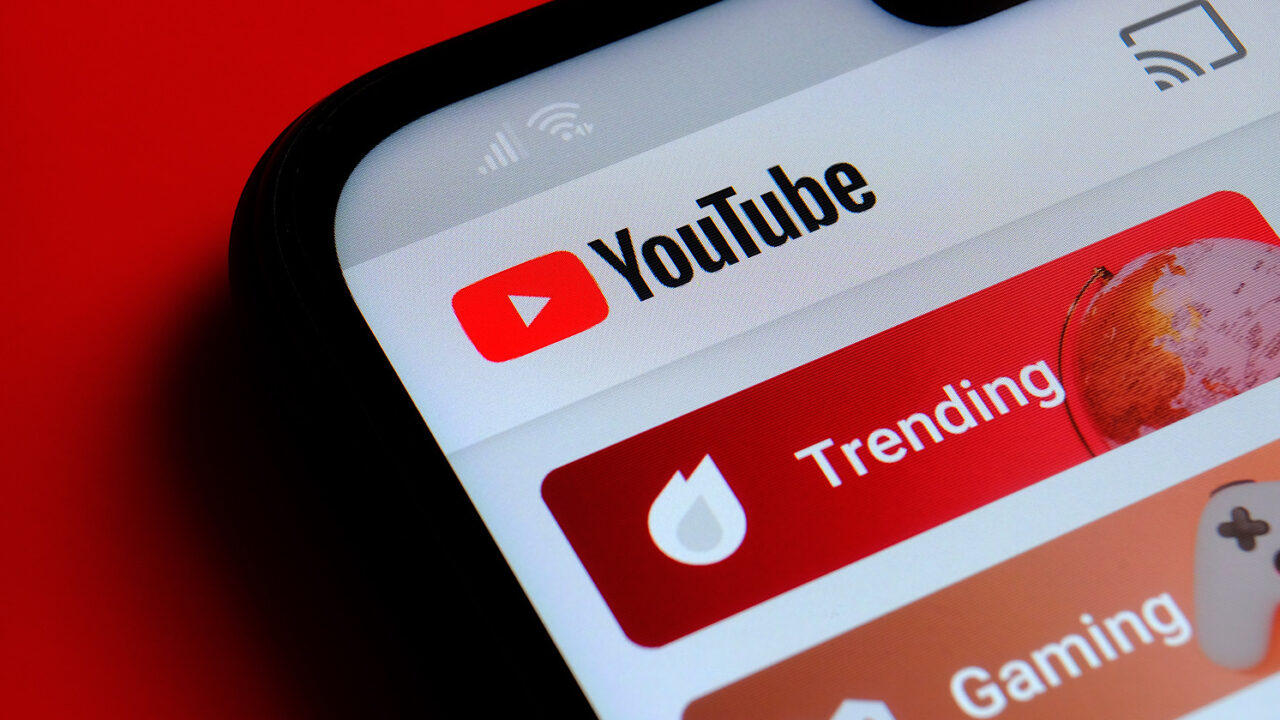 After Google, YouTube is the second biggest search engine in the United States. So, it is a must-use platform for identifying trending topics. To help users determine which topics are currently trending, YouTube offers a trending feed. You can also use the subcategories to identify trending topics in specific areas.
---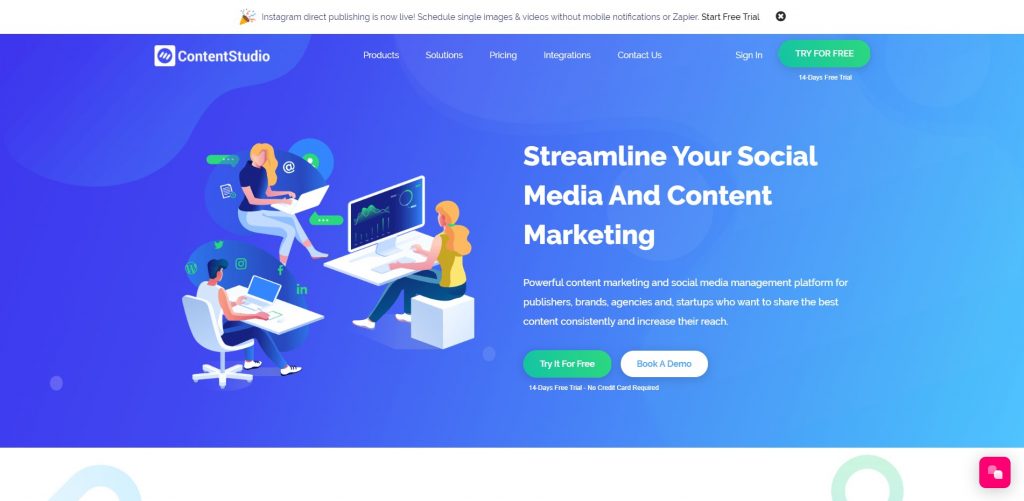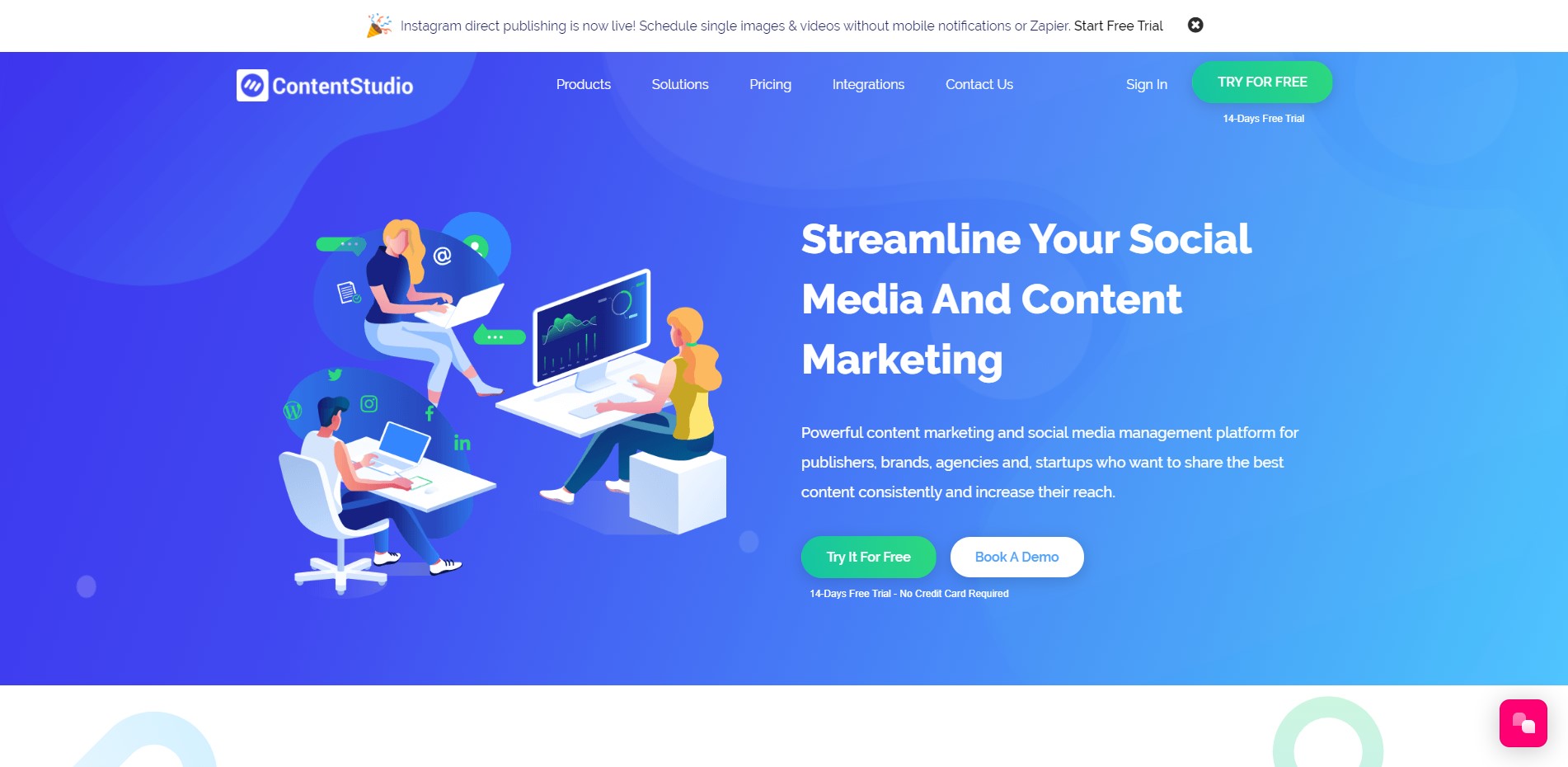 ContentStudio is an award-winning content marketing and social media management platform. With its help, it becomes much easier to read through a stream of content to identify relevant trending topics. You can, for example, create feed groups that will offer you a good mix of content from your preferred sources. If you are still new and not yet quite sure which type of content to follow, it also offers a list of curated topics as a starting point. It is slightly more affordable than some of the other tools mentioned in this article as they also have a plan that caters to individual marketers. Their Pro plan is $39 per month when billed annually, while their most expensive plan will set you back $239 per month.
---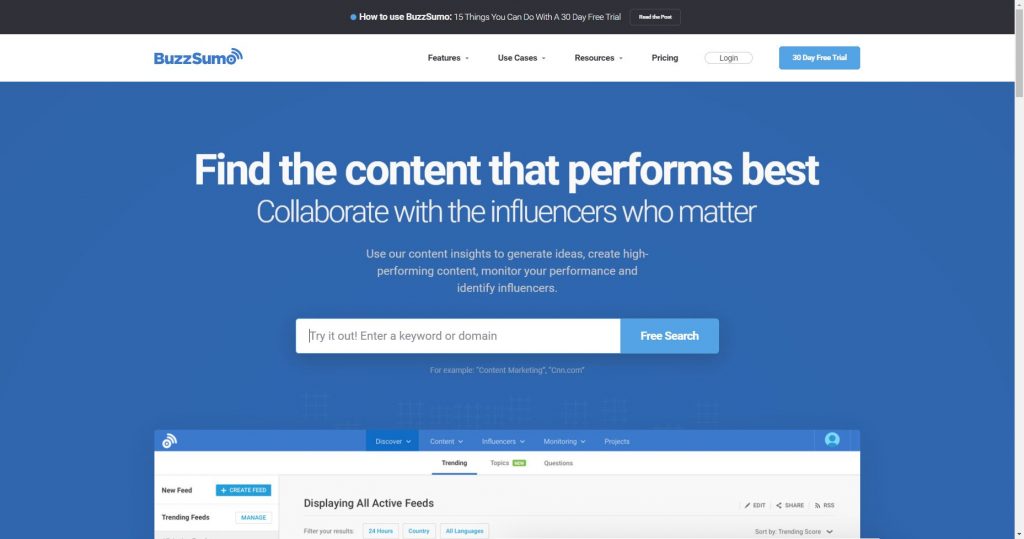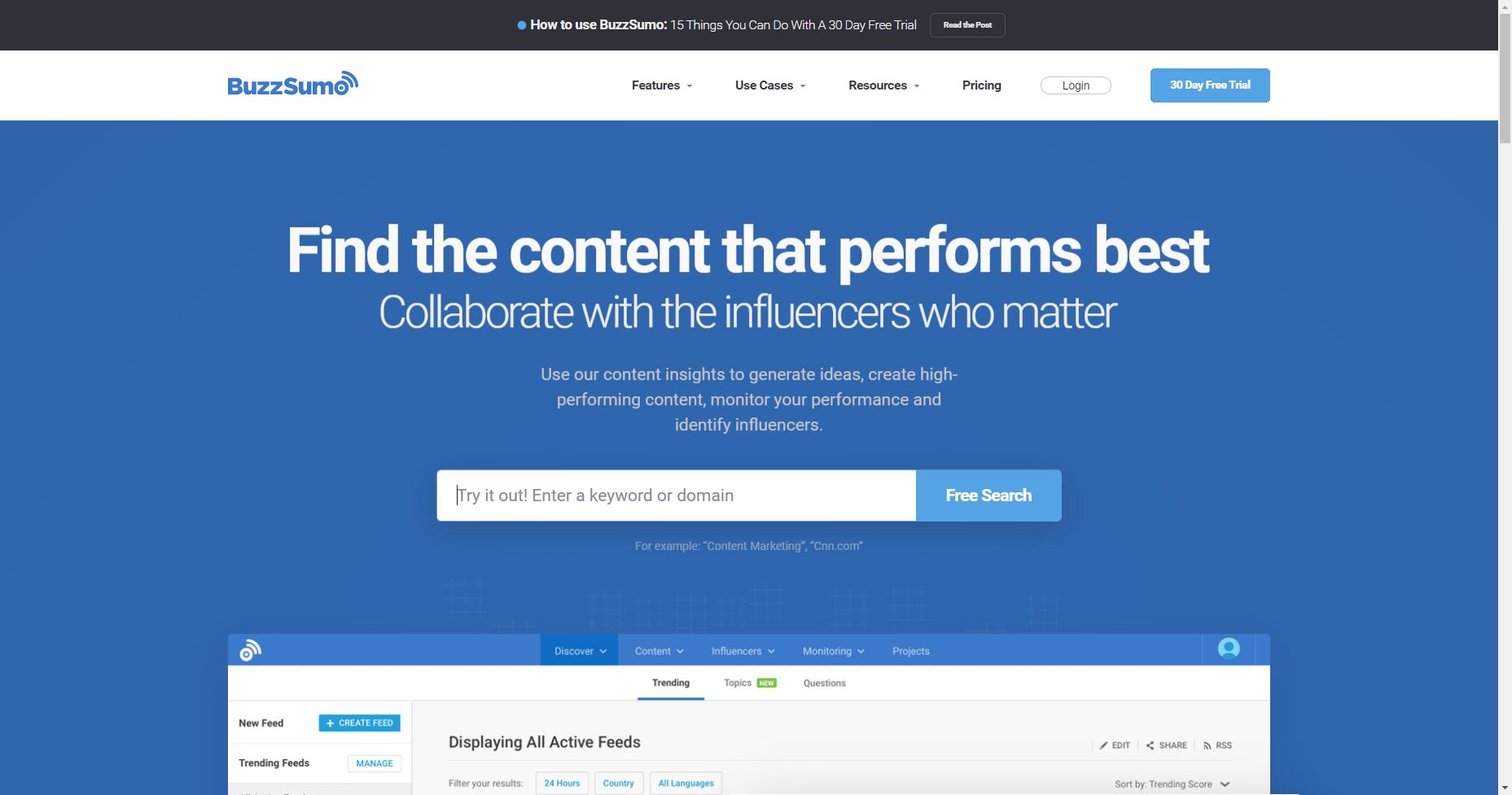 BuzzSumo is one of the most powerful content analysis tools. With its Content Analyzer feature, you can scour the internet for content that uses your keywords. You can also narrow down your searches by using a long list of filters that include date, country, language, type of content, word count and size of publisher.
Though, arguably the most useful feature is that it also offers the total number of links that a search result has received. It also gives the content a so-called evergreen score. This score is calculated by using the number of links a content piece has received a month after it was published.
It also has a Trending Feeds feature that you can use to create feeds using criteria like language, country and domains. You can either create your own feeds for a topic of your choice or use one of its general feeds that include business, entertainment, marketing and health. The number of trending feeds depends on your subscription plan.
After its free 30-day trial, you can sign up for one of its four paid plans. These are the Pro ($99 per month), Plus ($179 per month), Large ($299 per month) or Enterprise ($499+). All in all, it is one of the best tools available for identifying and analyzing the most engaging content online.
---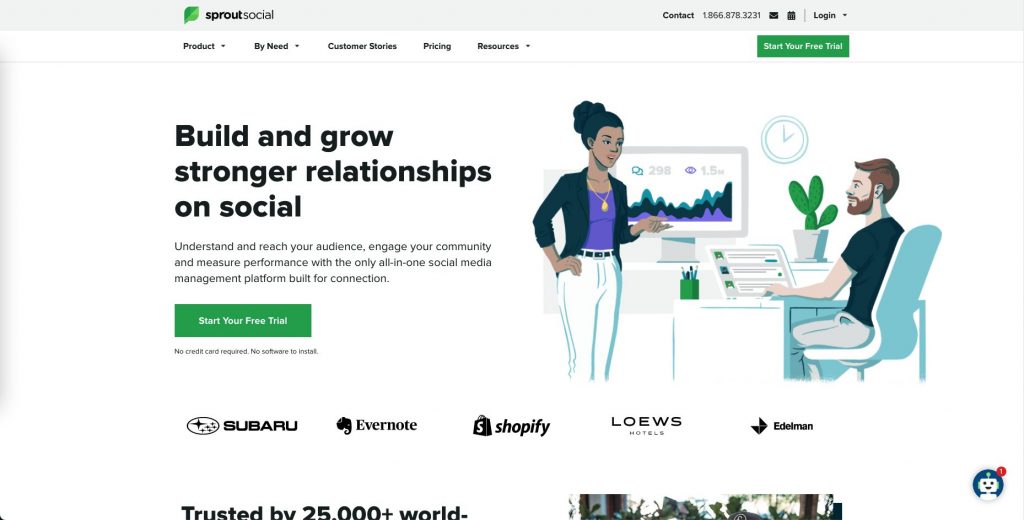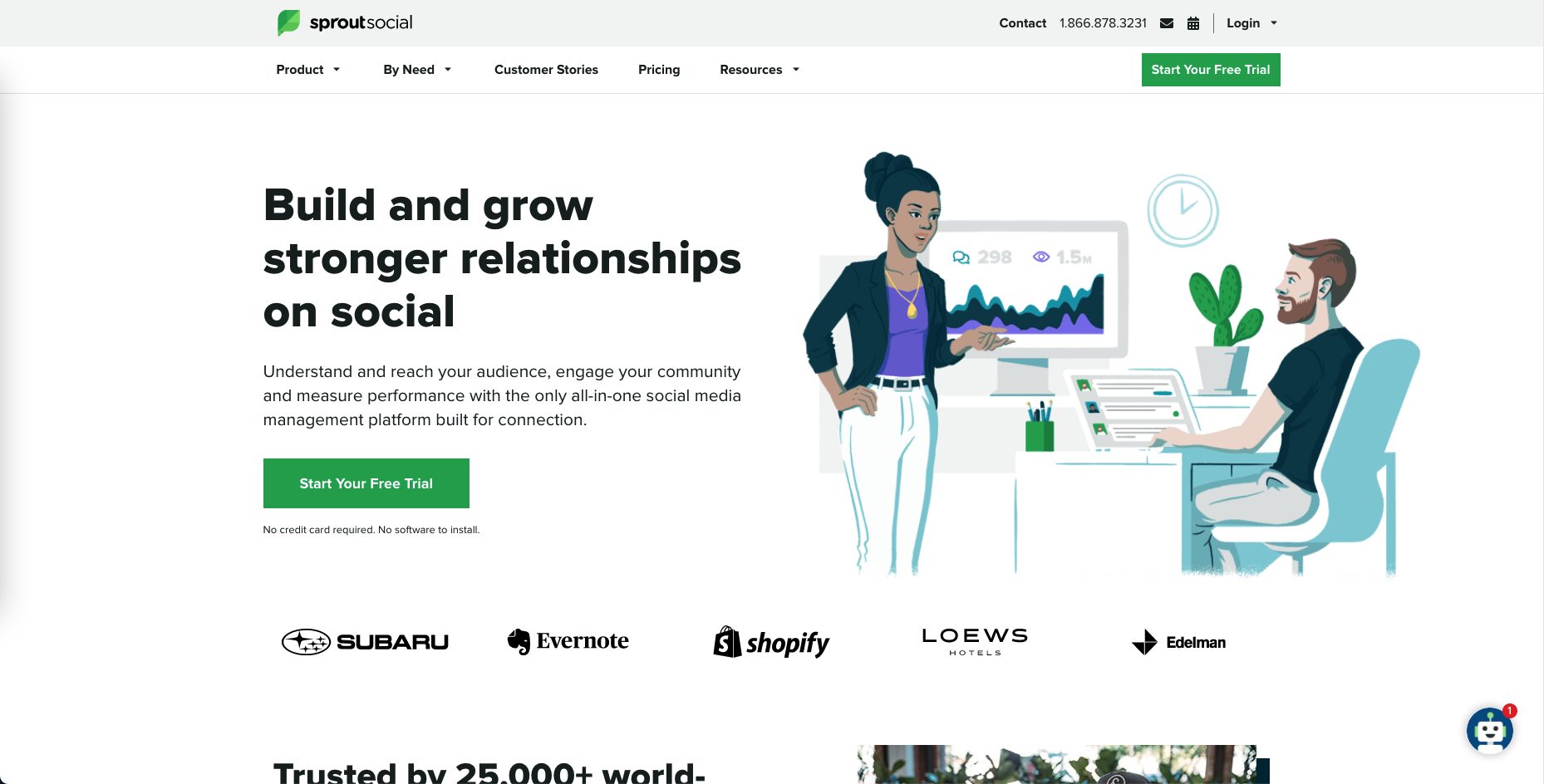 Sprout Social is a social media management platform that is better suited for large businesses with more serious needs. With its social listening feature, you can monitor and analyze conversations linked to relevant topics and monitor consumer behavior as it connects to specific topics to stay up to speed with industry trends. Some of its other features include analytics, reporting, post scheduling, brand tracking, and social media monitoring.
A word of warning – it is quite expensive. After a free 30-day trial, you can sign up for one of three paid plans: Standard ($99 per user per month), Professional ($149 per user per month) and Advanced ($249 per user per month). As mentioned, it is more aimed at bigger businesses with the financial means.
---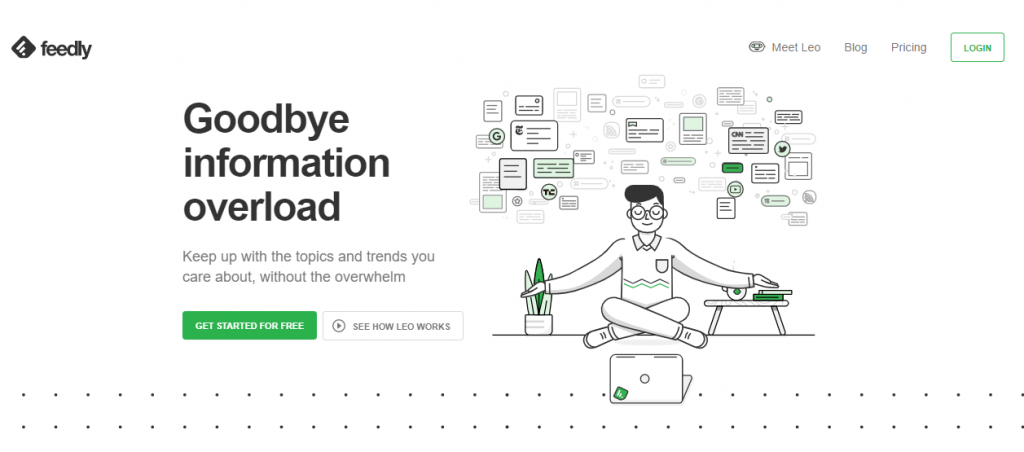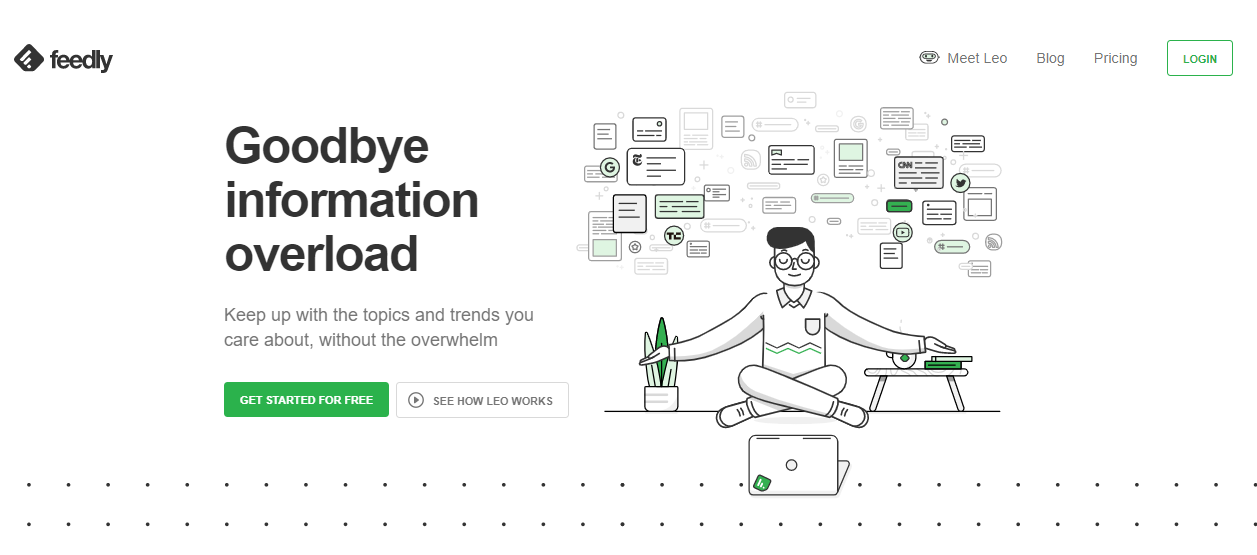 While Feedly is great for scheduling posts, you can also use it to get information online. It uses an AI research assistant, affectionately dubbed Leo, that will prioritize topics and trends for you. All in all, it's one of the top social media marketing tools particularly if you often feel overwhelmed by cluttered feeds. From as little as $6 per month (when billed annually), you can get up to 1,000 sources. In order to get Leo as your sidekick, you need to sign up for its Pro or Business plan. The Pro plan is only slightly more expensive at $8.25 per month when billed annually. So, it really makes much more financial sense to choose this subscription plan.
---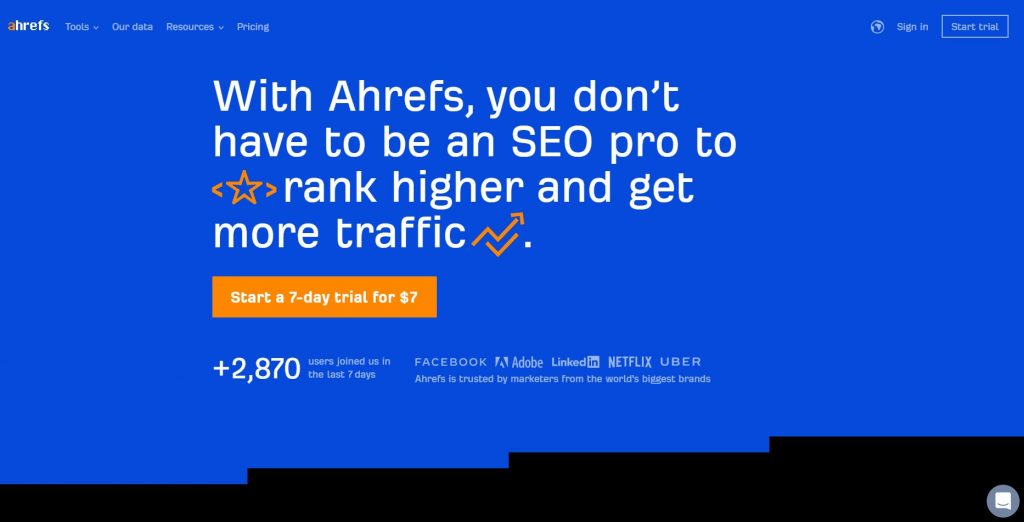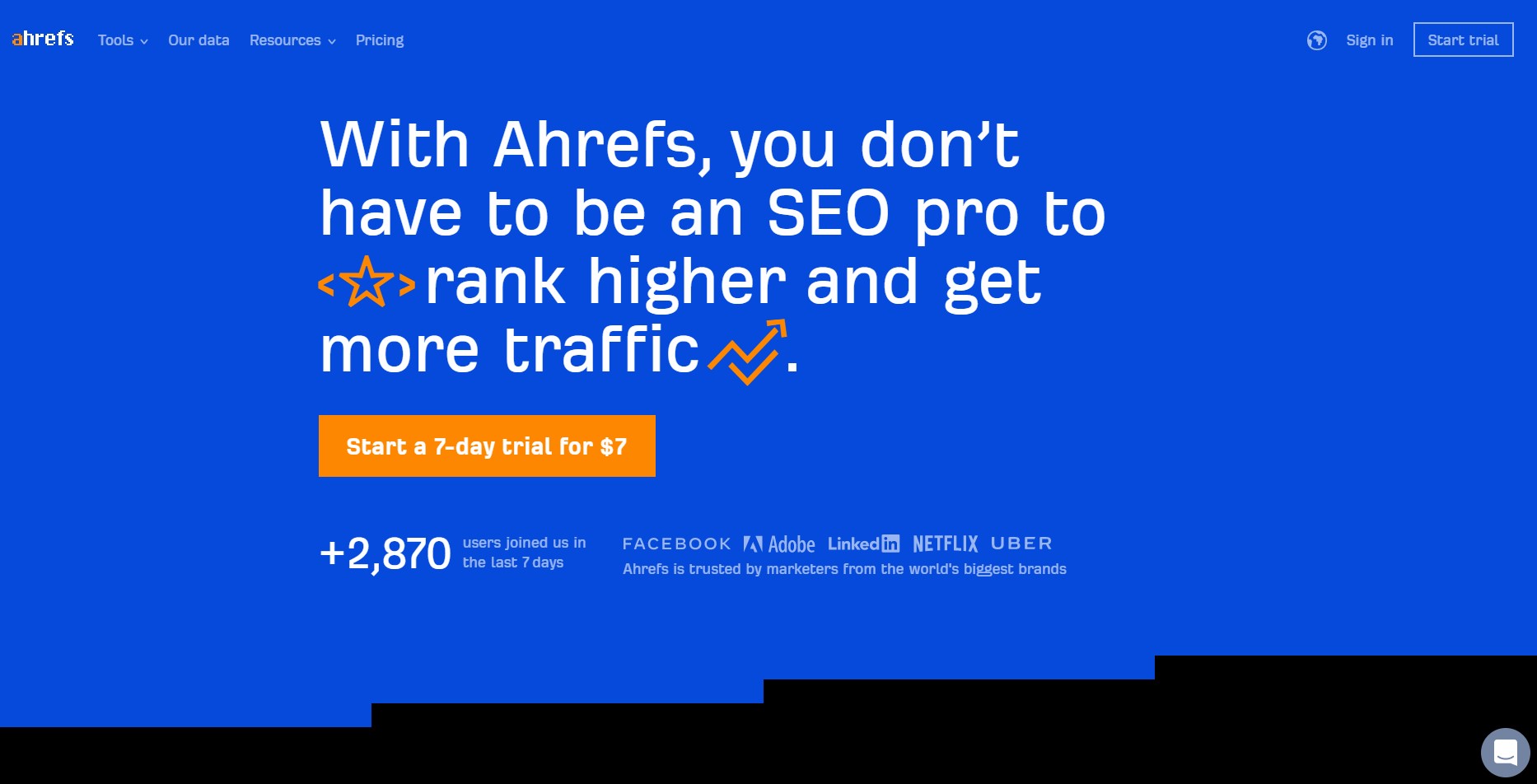 Ahrefs is a powerful SEO tool that offers various tools. One of its features that can help you specifically with identifying trending topics is the Content Explorer component. In short, it helps you to research more than a billion web pages to find the most popular articles on any topic. You can then sort the results based on the site's relative "backlink popularity", number of shares on Pinterest, Facebook and Twitter and the number of unique sites linking to the page among others. The pricing starts at $99 per month when billed annually.
---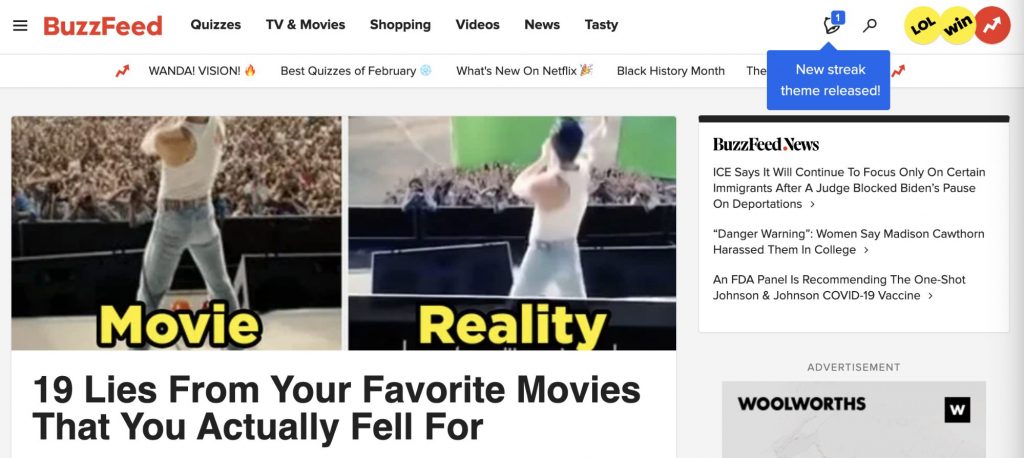 Launched in 2006, BuzzFeed is a great source depending on your industry for finding out what is currently trending in popular culture. From movies to merch, it offers a wide range of categories that you can search. It also has a category specifically dedicated to hot topics. So, you can also just skip everything and go straight to these topics to find out what is trending in the news online.
---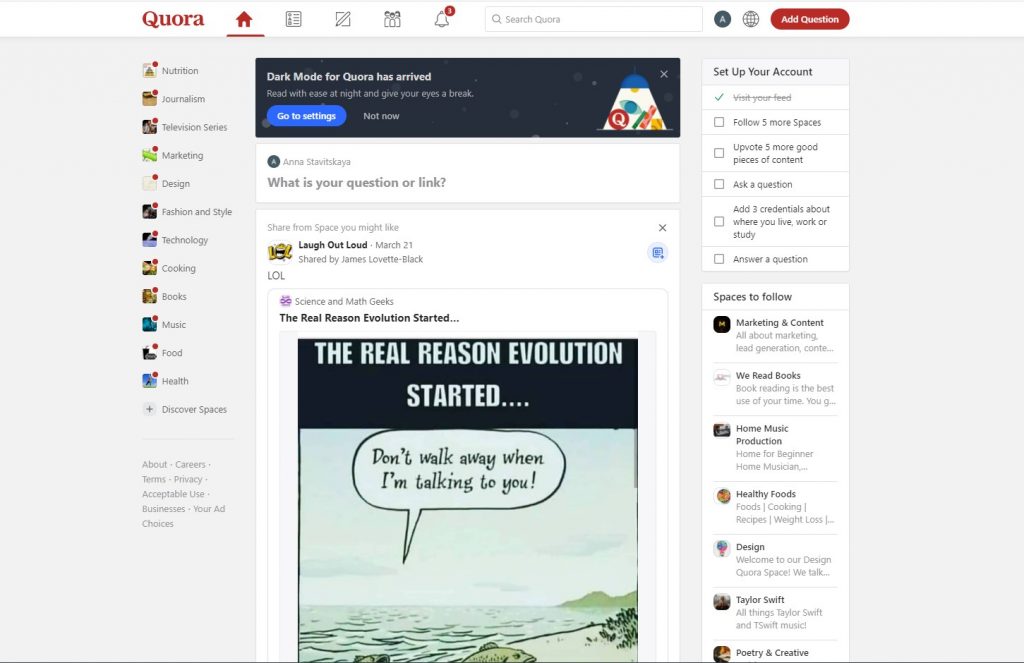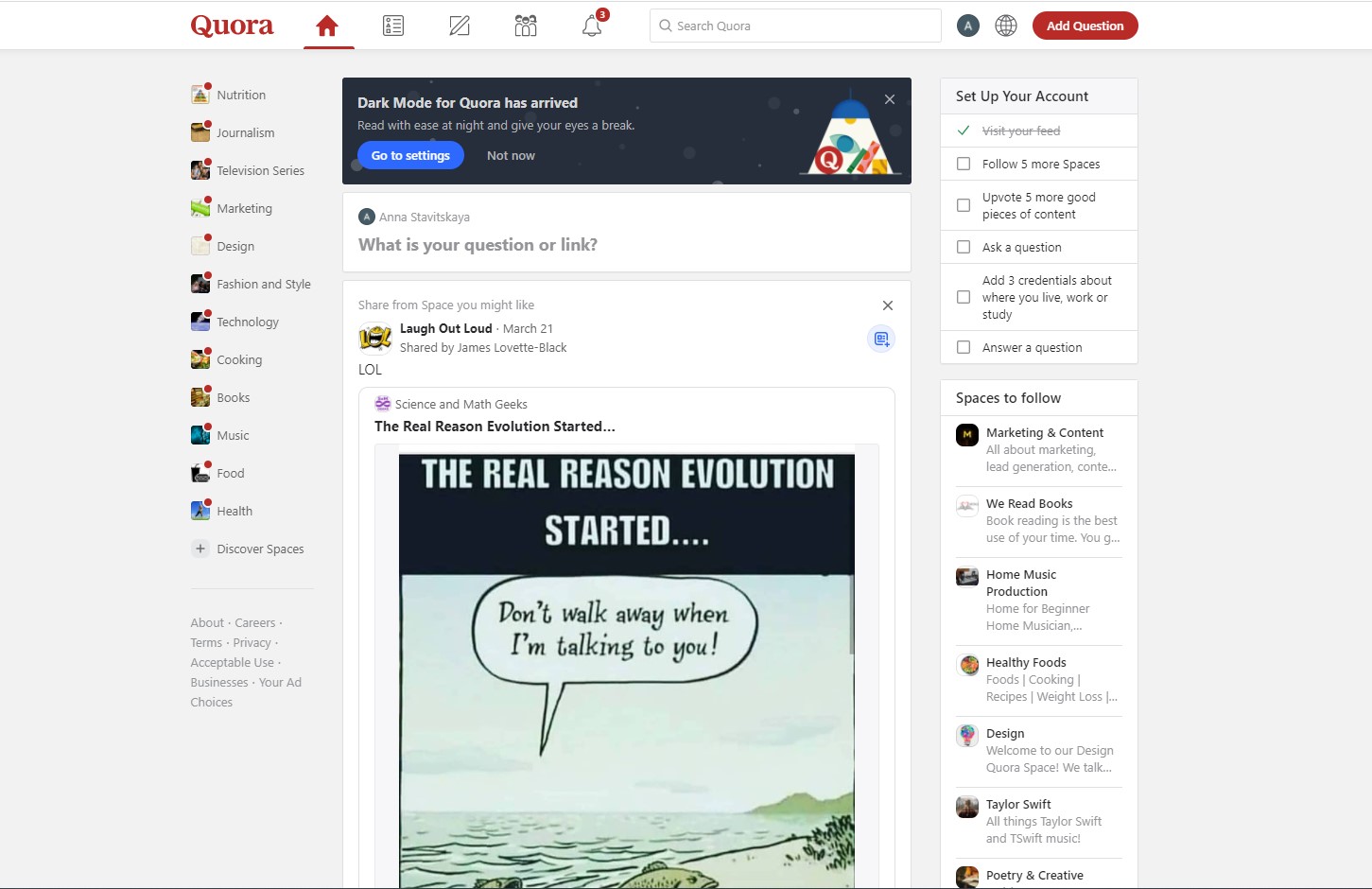 If you are not familiar with Quora yet, it is basically a huge online database of questions and answers provided by users. What makes this a good source to use for determining trending topics is that the platform offers users personalized information feeds. You can also search for keywords and browse the Top Stories feed. Similar to Facebook's like button, Quora has an Upvote feature that users can use to "upvote" well-written answers. By looking at the number of upvotes a question has received, you will also be able to identify the most popular content.
---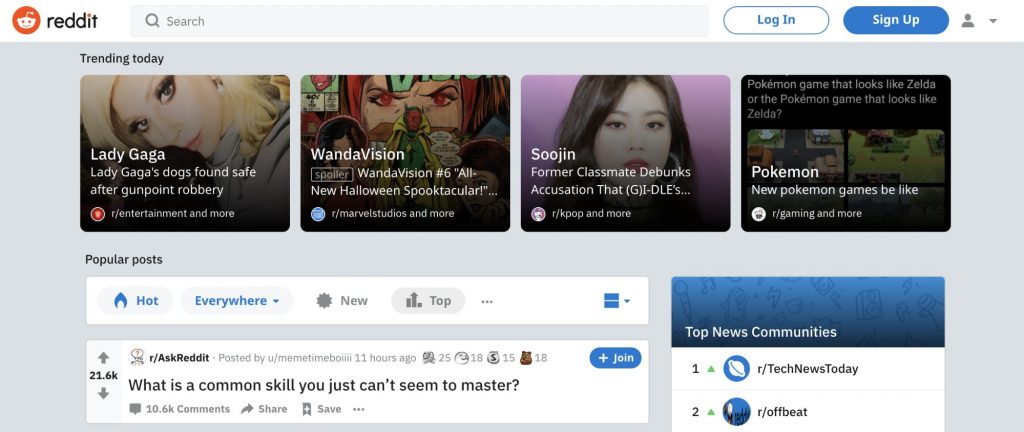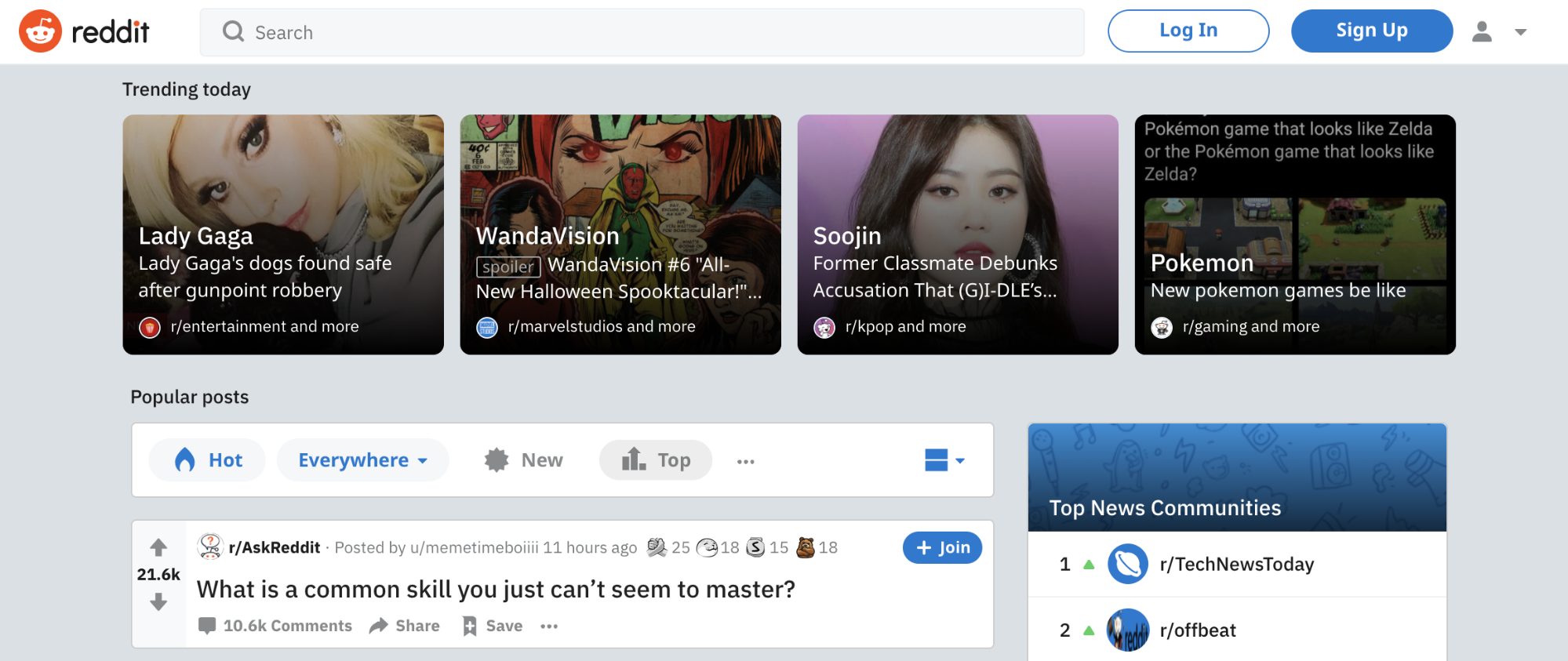 Similar to BuzzFeed, Reddit can also give you better insight into what is hot in popular culture. While the platform itself is not that easy to navigate, it can offer lots of ideas regarding trending topics. On Reddit's home page you will see three important tabs, namely Hot, New and Top, that you can use to find your way to where the trending topics are.
You will also need to join active subreddits. These are forums that are dedicated to specific topics or industries. You can subscribe to a subreddit by searching for a specific keyword in the "Search Reddit" bar at the top.
Just like Quora, Reddit also uses an upvote system. This can help you to gage the popularity of a topic and identify the ones that will get the most attention.
---
11. Social media sites
Some social media sites have dedicated specific pages to trends, though using social media can be more time-consuming. One way to use these platforms is to look at the content that your competitors have posted recently and identify which posts have received more engagement.
Another approach is simply to look at the "Trends for you" suggestions on Twitter by clicking on the hashtag on the left-hand side of your screen. Depending on your niche, you might also find Pinterest useful. If you are an advertiser, you will also receive trending reports on a monthly basis that can help you to identify more topics.
---
Wrapping Things Up
At the end of the day, just because a topic is currently trending on the web does not mean that you should necessarily create content about it. If it is not relevant to your eCommerce store, do not try to push a connection if it simply is not there.
Though, for virtually every industry there will be an opportunity to post about a trending topic. When the opportunity presents itself, take swift advantage of it but with the necessary finesse. You do not want to sound desperate, spammy or insensitive.