Advertising Disclosure
Advertising disclosure:
Our partners compensate us. This may influence which products or services we review (also where and how those products appear on the site), this in no way affects our recommendations or the advice we offer. Our reviews are based on years of experience and countless hours of research. Our partners cannot pay us to guarantee favorable reviews of their products or services.
Timing is everything in marketing. This is especially true with marketing channels like email where people are more likely to see or interact with your message depending on the time of day. As a result, it's crucial that you get your timing right when sending out marketing emails.
This is where email scheduling enters the picture, helping you deliver your message to the right recipients at the right time. Read on to learn about email scheduling, what it is, why it's important, and how you can schedule emails using Gmail and Outlook. Let's get started.
---
Guide to Email Scheduling: Find the Perfect Time to Reach Your Audience:
---
What is Email Scheduling?
Email scheduling is the process of setting your emails to automatically go out at a time of your choosing. That way, you can schedule your emails to go out in bulk at a pre-determined time to reach your audience when they're most likely to see or open the email. You might even want to schedule your emails in different batches for audiences located in different time zones, which will allow you to reach them at optimal times.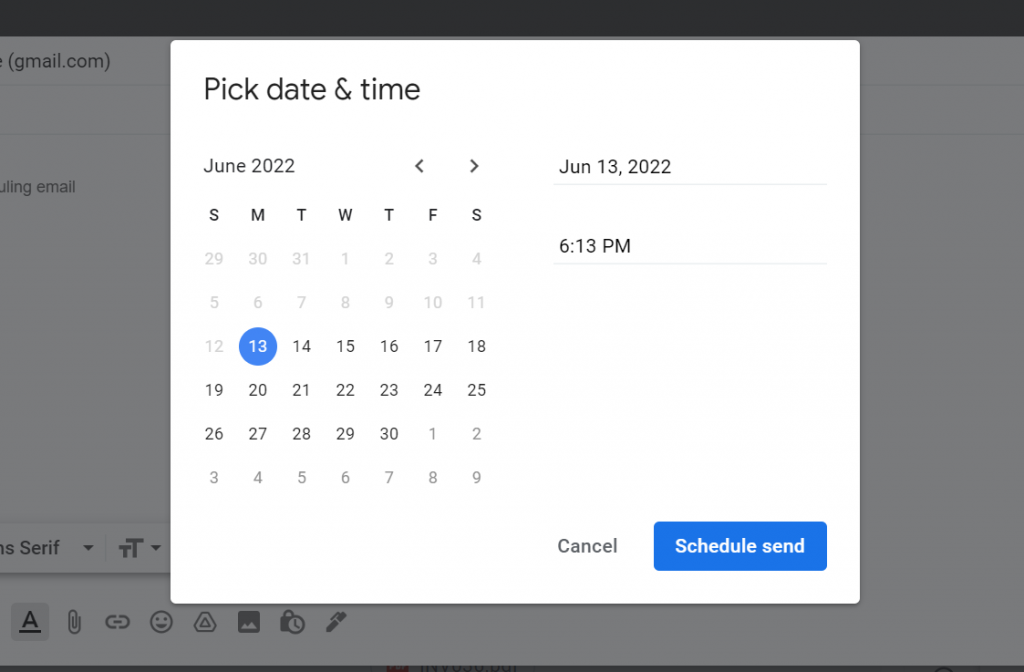 This allows you to save time in your marketing and communications while freeing up more time to focus on other important aspects of your business. Email scheduling also offers an excellent solution for sustaining engagement even when you're away on a vacation or a business trip. Popular email services like Gmail and Outlook offer this feature, although you can even use email automation tools for more robust scheduling.
---
Why You Need Email Scheduling
There are a number of ways in which email scheduling can benefit you–from giving you more flexibility to engaging your recipients at the right time. Here are some of the top reasons why you should schedule your emails:
Improve Visibility and Interactions
Just like there's an optimal time to post on social media, there's an optimal time to deliver your emails so that they reach recipients when they're most likely to open and engage with the email. By scheduling your emails to go out at the optimal time, you can ensure better visibility so that they don't get buried beneath a long list of emails from other brands and businesses.
More visibility also increases the chance of recipients opening your emails and viewing your messaging. This could further drive them to click on your links, thus improving different email engagement metrics.
Follow Up at the Right Time
Follow-up emails can take your average reply rate from 9% to 13%. Even if recipients don't open or respond to your first email, sending a follow-up email or two could significantly improve your chances of engaging them. You could schedule your emails so that you're following up at the right time with prospects. This will help you stay top-of-mind and eventually turn them into paying customers or valued clients.
Beat Time Zone Challenges
Unless you're running a solely local business, chances are you'd be dealing with email recipients from all over the country. Some of you may even be dealing with international customers or clients. That means you're going to send out your emails to people located across different time zones, which makes it challenging to send out a single batch of emails that will reach each recipient at the optimal time.
Scheduling your emails allows you to beat this challenge by creating different batches of emails to go out at different times so that you can target the optimal send time for each time zone. You won't have to wait up late or wake up early to manually push your emails at the optimal send time for recipients living in a different time zone. This means you can go to bed at 9 PM EST while having your emails scheduled to reach your West Coast recipients at 9 PM PST.
Organize Your Marketing Efforts
When you schedule your emails ahead of time, you can keep your marketing efforts more organized. Instead of manually having to send your emails throughout the day, you can have them scheduled in bulk and use the free time to focus on other important tasks.
Moreover, scheduling your emails gives you more flexibility with your schedule. You can have your emails scheduled ahead of time to ensure that you're still engaging your recipients even while you're away on a trip. This keeps the momentum going so you don't have to work on building it all over again after a few days or weeks of break.
---
How to Schedule Emails
Now that you know exactly how you can benefit from scheduling your emails, it's time to get in on the action. We'll share the step-by-step method to schedule emails using two popular email services–Gmail and Outlook. The exact process may vary if you're using an email automation tool for email scheduling.
On Gmail
Step 1:
Click on the "Compose" button from the top left-hand corner of the screen.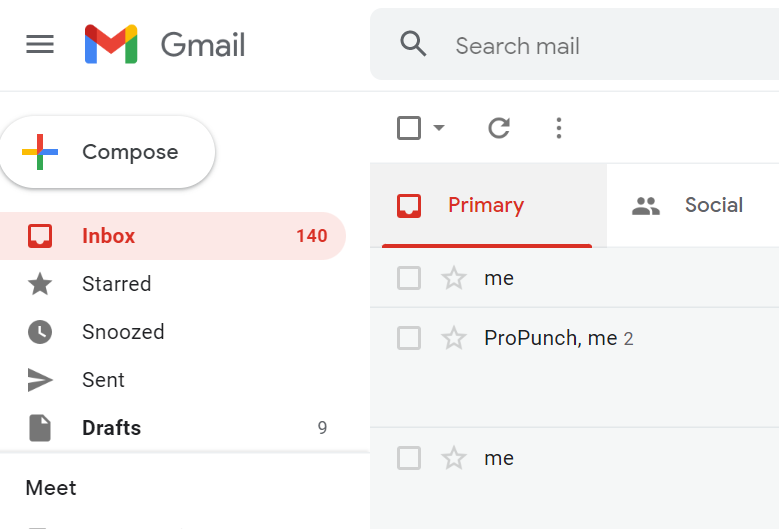 Step 2:
Once the compose window appears, select the recipients for the email. Then draft your email exactly how you'd want it to go out. While you can go back and make edits later, it's important to finalize the email copy during scheduling so you don't mistakenly send a rough draft to hundreds of recipients.
Step 3:
Click on the drop-down arrow next to the "Send" button and click on "Schedule send."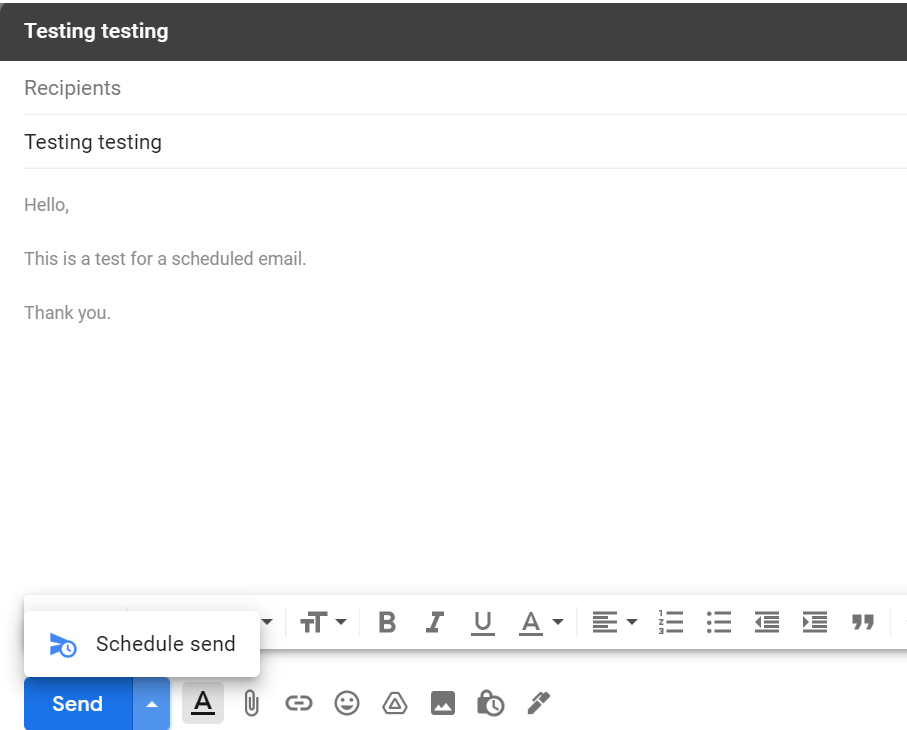 Step 4:
Choose from one of the preset timings to schedule your email. You can also select "Pick date & time" and choose a custom time for your email to go out. This is a good option if you already know the optimal send time or you want to test different timings to see the best time to send your emails. And that's it–your email is scheduled to go out at the timing of your choice.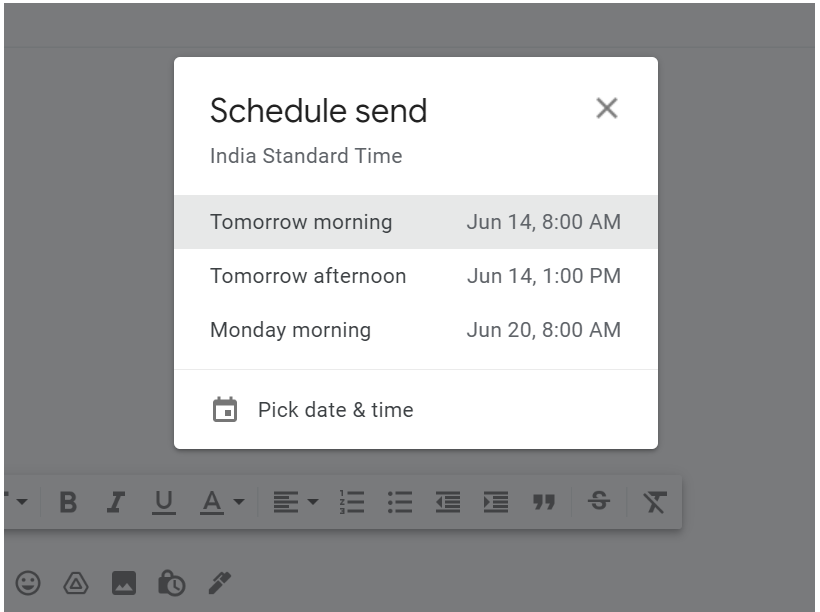 Keep in mind that the time on display is based on your time zone. So if you want to deliver the email to recipients living in a different time zone, you'll have to make the necessary time zone conversions and adjust the send time as such.
You can also make adjustments to your scheduled emails by accessing them from the "Scheduled" tab on the left-hand panel. From here, you have the option to filter the emails by sender, recipient, send time, etc.
---
On Outlook
Step 1:
From your Outlook inbox, click on the "New Email" button at the top left-hand corner.
Step 2:
Open the "Tags" menu in the Ribbon and select the arrow button to open more options. This will open up a window to customize your delivery options.
Step 3:
From the "Delivery options," mark the box next to "Do not deliver before" and enter your preferred date and time.
Step 4:
Close the menu and start composing your email. Then hit "Send" so your email is scheduled to automatically go out at the time you specified.
You can also make changes to the email and send timing by going to your Outbox. Choose the delayed email you want to modify and repeat the steps above.
---
Other Email Scheduling Tools
Besides Gmail and Outlook, the email scheduling feature is available with most email marketing tools. These offer more robust automation capabilities, allowing you to create workflows so your emails are automatically sent out based on user behavior.
While there are many free email marketing tools available, the scheduling and automation feature typically comes with paid plans. Some of the best tools for email scheduling are:
Top
email scheduling
2024

This offers email scheduling capabilities along with email automation features. While you can access basic email features for free, the scheduling feature is only accessible through the paid plans. The tool even provides you with analytics insights into your email performance. You can use this information to optimize your marketing emails and improve their performance.
---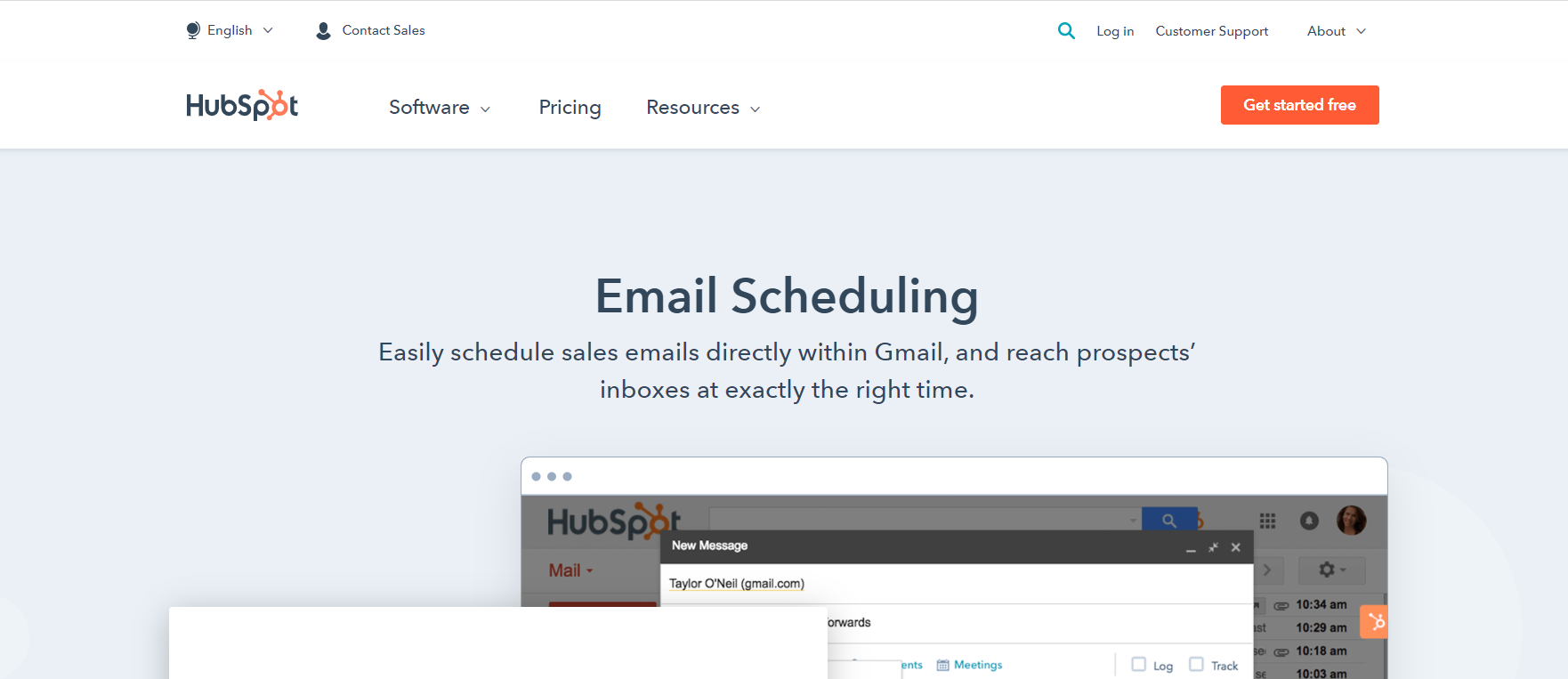 This is one of the few free email scheduling tools on the market. HubSpot allows you to schedule your emails within Gmail but with slightly more features than the basic ones you get on Gmail. With this, you can choose the timing based on the recipient's time zone, which simplifies scheduling and leaves less room for error.
---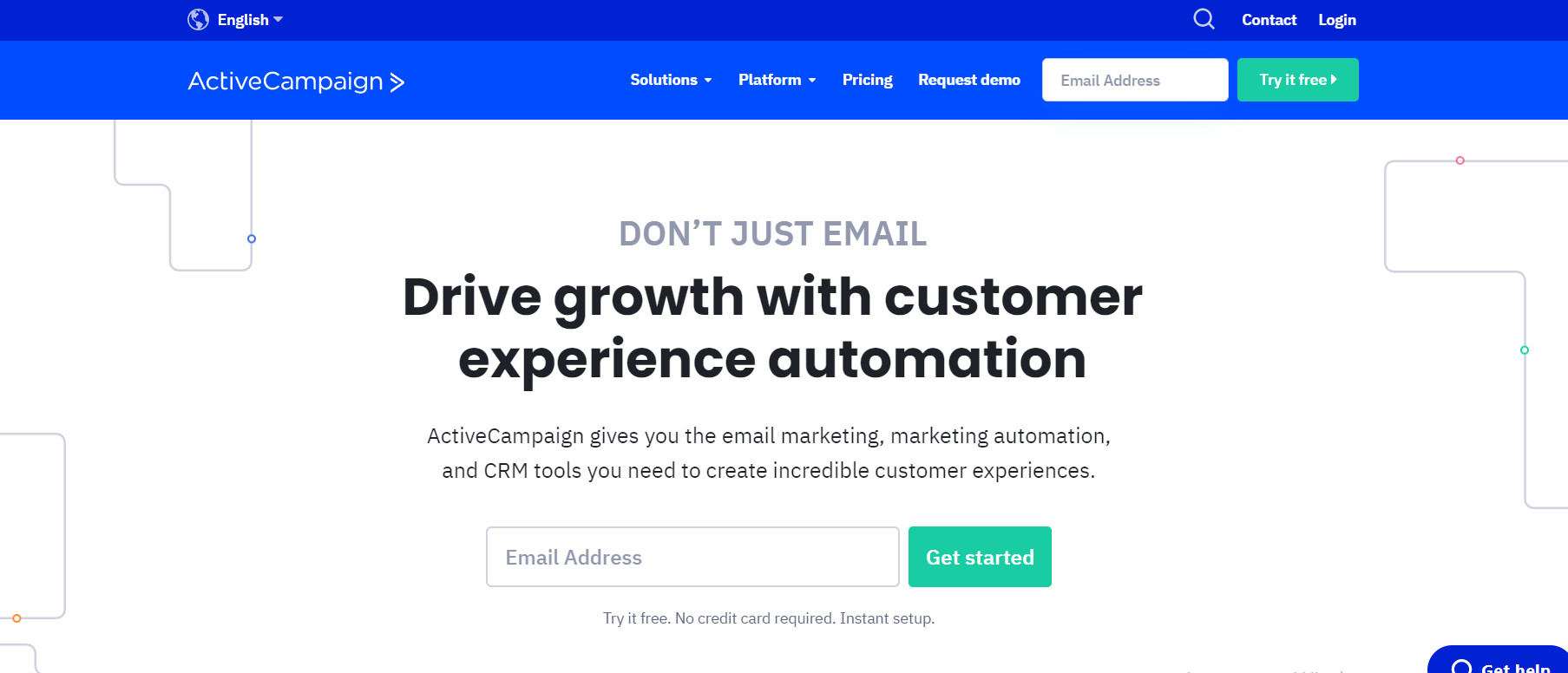 ActiveCampaign is one of the leading email marketing solutions in the market. It lets you schedule your emails to go out at specific dates and times to reach your audience at the right time–whether it's for a special event, a holiday occasion, or even a birthday. You can also leverage the automation features to trigger emails based on user behavior.
---
Best Practices for Effective Email Scheduling
While email scheduling comes with a ton of benefits, that doesn't automatically mean you'll get to enjoy those benefits. It's important to be strategic with your approach so you can get the most out of email scheduling. Follow the best practices below to effectively schedule your emails for best results.
Leverage Segmented Lists
Segmenting your recipients into relevant lists can help you organize your email scheduling efforts. You can segment based on different criteria such as the type of email opt-in, the pages they visited, the time zone they're in, etc. This will allow you to craft highly relevant messages targeted to the specific needs or concerns of different types of customers.
You can then schedule each email copy to go out to the corresponding mailing list. Segmenting your recipients into lists not only helps you customize your messaging but also minimizes the risk of accidentally skipping key recipients.
Know the Optimal Send Time
What's the point of scheduling your emails if they're not getting delivered at a time when people are most likely to see them? Make sure you get an idea of the optimal time to schedule your emails so that they can reach the right people.
According to a CoSchedule analysis of 14 different studies, Tuesdays, Thursdays, and Wednesdays are the best days to send an email respectively. As for the timing, 10 AM is the best time of day, followed by 8 PM. Other times that work well for sending emails are 2 PM and 6 AM. Use these insights to test different email send times to see what works best for engaging your specific audience.
Don't Spam
While instinct may tell you to send emails as often as possible to get people to notice you, this isn't necessarily the best idea. If you're sending emails too frequently, your recipients may find them spammy and, as opposed to interacting with them, might even flag them as spam emails. This is the last thing you'd want as it could negatively affect your email sender reputation.
You need to create a cohesive sequence for your emails to go out to make sure you're following up at the right times without annoying your recipients. The ideal frequency may vary depending on the type of business and customer segment. Most email marketing professionals send out their campaign emails on a weekly basis, but you'd want to test and see what frequency works best for you specifically.
Test, Analyze, Optimize
Finally, make sure you're constantly testing your email strategy and analyzing the results. This can inform your optimization efforts and allow you to fine-tune your email marketing strategy for the best results. You can test different elements of your strategy such as your send time and frequency. Additionally, you should also consider testing your email copy and subject line to see what resonates best with your audience.
Start Scheduling Your Emails
With the right approach, email scheduling can generate a ton of benefits. It can help you save time and keep your marketing efforts more organized. More importantly, it can help you reach your audience at the right time to improve opens and clicks. Make sure you're following the tips and best practices given above to get started.
Frequently Asked Questions
How does email scheduling work?
Email scheduling works by creating an email draft and delaying the send time so that it goes out on a later day or at a later time specified by you.
Can I schedule my email to send at a certain time?
Yes. You can schedule your email to get sent at a certain time–whether it's on the same day, the next day, or a few days from today. You can even specify the time at which you want to send the email down to the very last minute.
What are email scheduling tools?
Email scheduling tools are tools that let you set a date and time for your emails to go out.
Can you schedule emails for the future?
Yes. Many email services and tools give you the option to schedule your emails for the future.
Can you schedule Gmail emails?
Gmail allows you to schedule your emails to go out at specific times.