Advertising Disclosure
Advertising disclosure:
Our partners compensate us. This may influence which products or services we review (also where and how those products appear on the site), this in no way affects our recommendations or the advice we offer. Our reviews are based on years of experience and countless hours of research. Our partners cannot pay us to guarantee favorable reviews of their products or services.
Did you know that you can use up to 30 hashtags in an Instagram post, although a September 2021 post from Instagram's official Creator's account recommends you should keep the number of hashtags you use at between three and five?
Confusingly, Instagram also told users in 2021 that "using fewer hashtags (8-15) will give you a more focused identity for the algo." However, despite their conflicting statements, both Instagram posts emphasize that "less is better." So just because you can use up to 30 hashtags on Instagram doesn't mean you should. Similarly, it would be nonsensical to write a tweet consisting of 280 characters of hashtags. Indeed, Twitter recommends limiting your use to one or two hashtags.
If this all sounds confusing to you, don't worry. You aren't alone. Although most people recognize that hashtags play an important role on most social platforms, they don't really know how to use them for the best possible results. This is where the many hashtag research tools, software, and platforms online can help improve your social performance compared to your competitors.
You might wonder why, as a brand, you would use hashtags in your posts. Some of the main advantages of incorporating hashtags are:
They increase the exposure and discovery of your posts – people may discover them when they search for posts that use that hashtag

Branded hashtags, in particular, increase audience engagement and interactions

You can compare your voice and those of your competitors on social media for your overlapping hashtags

Twitter research suggests that hashtag usage can double user engagement for individuals and increase brand engagement by 50%.
The hashtags you use will either be branded (custom and unique to your brand) or unbranded (catchy, attention-grabbing hashtags that many people use). You will find uses for both types. Branded hashtags are great for spreading the good news about your products and services. Popular unbranded hashtags can help people find your posts when they follow or search for those hashtags.
You can use hashtag research tools, software, and platforms to find the best hashtags for your business and then track the performance of your posts that include these hashtags.
---
Top Hashtag Research Tools, Software & Platforms:
---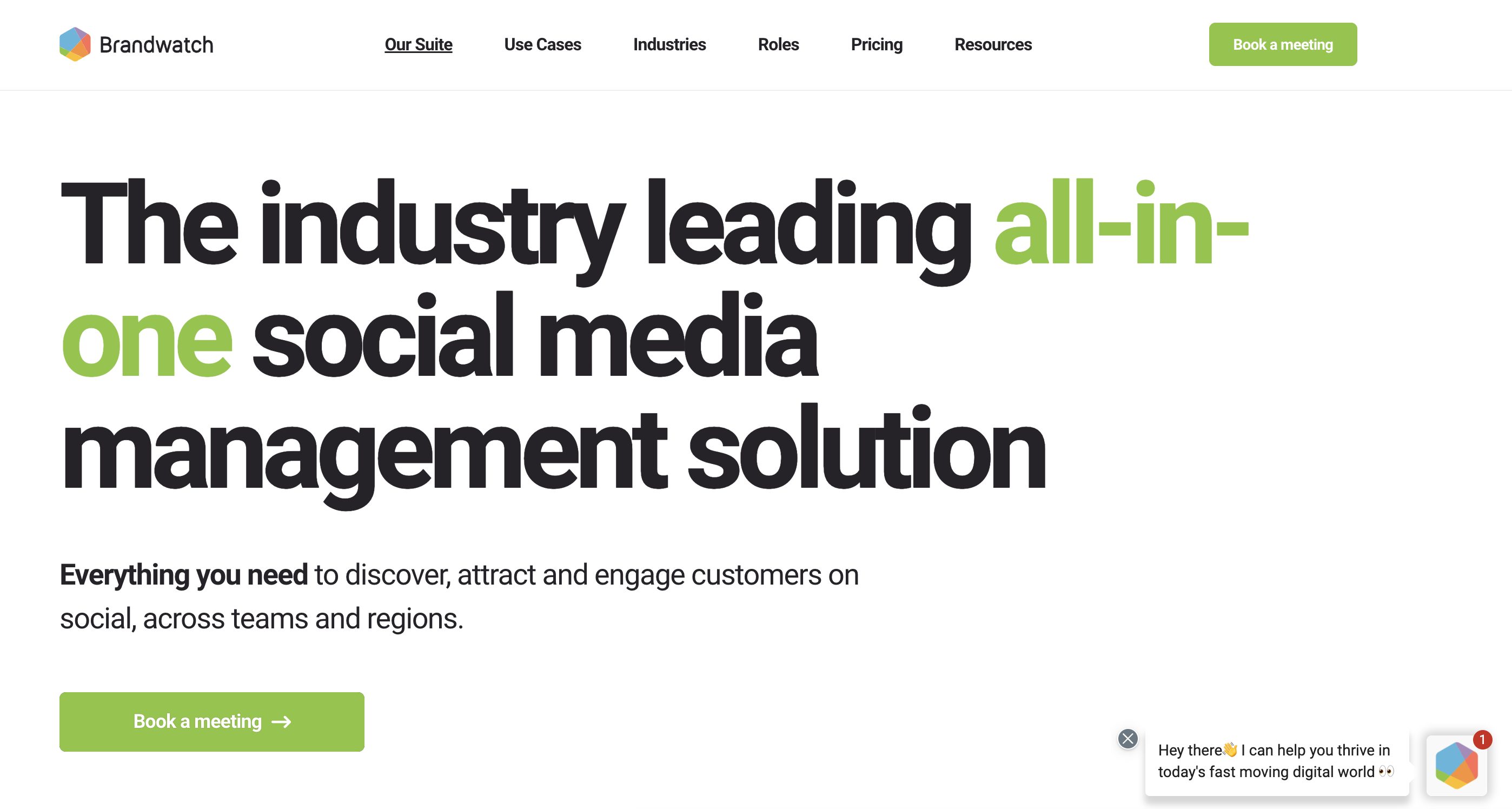 If you're looking for an entire social media marketing solution that includes hashtag tracking amongst its many features, then Brandwatch may be ideal for your needs. It is a social media listening, publishing, advertising, measurement, and customer data management platform, so decidedly comprehensive. Moreover, it offers the kind of insights that brands need to be effective.
An essential component of Brandwatch offering is social listening. Amongst its many capabilities, you can use Brandwatch software to identify popular topics and hashtags to follow to better design your campaigns and content. You can track anything from brand names, topics, and keywords to phrases. In addition, you can filter extensively.
If you're merely looking for a hashtag research tool, Brandwatch may be overkill. However, if you're looking for software to give you a more comprehensive understanding and expansion of your social media audience, then Brandwatch could be ideal, with tools covering social publishing, social engagement, creating automated ad campaigns, audience data, channel performance, and benchmarking, in addition to social listening and hashtag analysis.
---
Digimind has been around before hashtags became a thing. During the 20+ years that they've been in business, they've helped numerous global brands to improve their communication strategies and turn their data into valuable insights.
Whether you want to gain insights on consumers and your competitors or track trends, it offers a wide range of features for gathering data such as its hashtag monitoring feature. With the help of this functionality, you can gather data directly from all the major social media platforms via topic queries. It also enables more robust data on these sources thanks to API connectors with Facebook, Instagram, TikTok, and LinkedIn. Armed with this data, you can then build insights on any brand, competitor, or topic more effectively.
As mentioned, it's one of the most powerful hashtag research tools and also offers core features like social listening. So, if you're simply searching for a hashtag research tool, Digimind may be overkill. However, if you want a comprehensive software solution to give you a more detailed understanding of your target audience, competitors, and industry, it could be ideal.
---

Brand24 provides a way for firms to listen for and manage the thousands of conversations happening each day. The software has an ever-expanding list of features that make it more than just a simple monitoring tool. For example, you can search for @mentions, hashtags, and plain language text.
Brand24 is also a powerful social media analytics platform that tracks keywords across Facebook, Instagram, Twitter, TikTok, YouTube, Twitch, etc. From this, it calculates social media reach and the share of voice, and monitors hashtag performance.
Brand24 acts as an all-in-one hashtag analytics tool. One use is to discover how many times people use a hashtag on Twitter. Then, you can track the volume chart to see how your hashtags trend. Indeed, you can even see what micro-influencers, influential social media profiles, and authors use your hashtags, keep them going, and increase their social media reach. You can set Brand24 to send instant notifications about changes in hashtag performance and know when your hashtags go viral.
---

The social media listening and analytics platform, Talkwalker describes itself as providing consumer intelligence for the world's most impactful brands. Talkwalker monitors, ingests, and indexes billions of data points daily from all major social channels and over 150 million websites, forums, and blogs.
Hashtag tracking and analytics are only a small part of Talkwalker's offerings, but their complete package will be of value to many brands. For example, you can track the performance of your hashtags to determine what's working for your brand.
Of course, if you're a small business just wanting to know what's trending in social media, you might be happy with Talkwalker's free social search tool. You can use this to monitor every conversation about your brand, hashtags, and competition on social media. Identify your next big hashtag before it starts trending. Then, you can fine-tune your search based on your location, language, media type, sentiment, and more.
---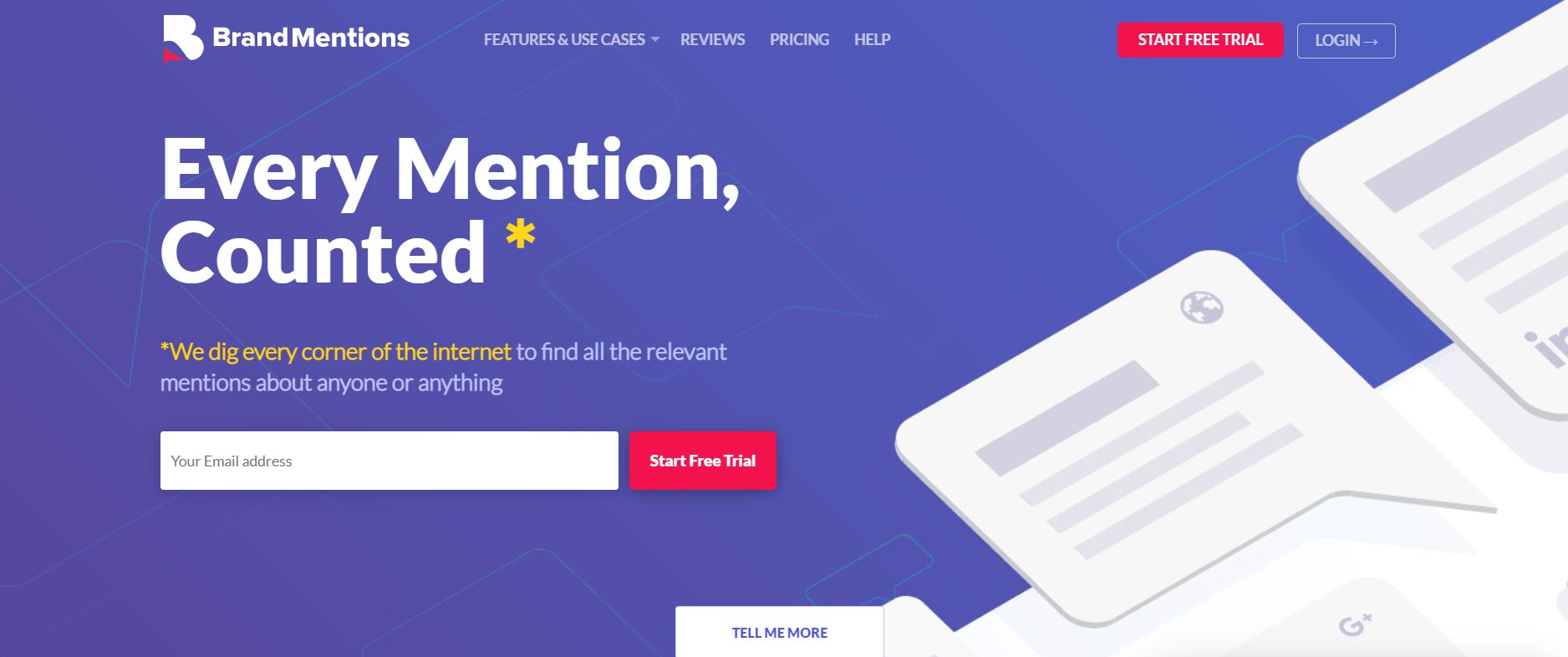 Another platform that is much more than just a hashtag research tool is BrandMentions. As the software's name indicates, it is a social listening and monitoring tool that you can use to monitor all your brand mentions and those of your competitors, too, if you so choose. BrandMentions has now indexed nearly 10 billion mentions on their clients' behalf.
BrandMentions monitors every major social media platform along with many non-social websites. So obviously, it will find all uses of your branded hashtags across the various social platforms (or any other hashtag you select to analyze as a keyword.)
If you don't need the complete BrandMentions platform, the company includes a free Hashtag Tracker tool to monitor your hashtag performance on Instagram, Facebook, Twitter, etc. You enter a hashtag in real-time, and the software extracts relevant mentions from across the internet. Upgrade this to a paid account to gain three times more mentions.
---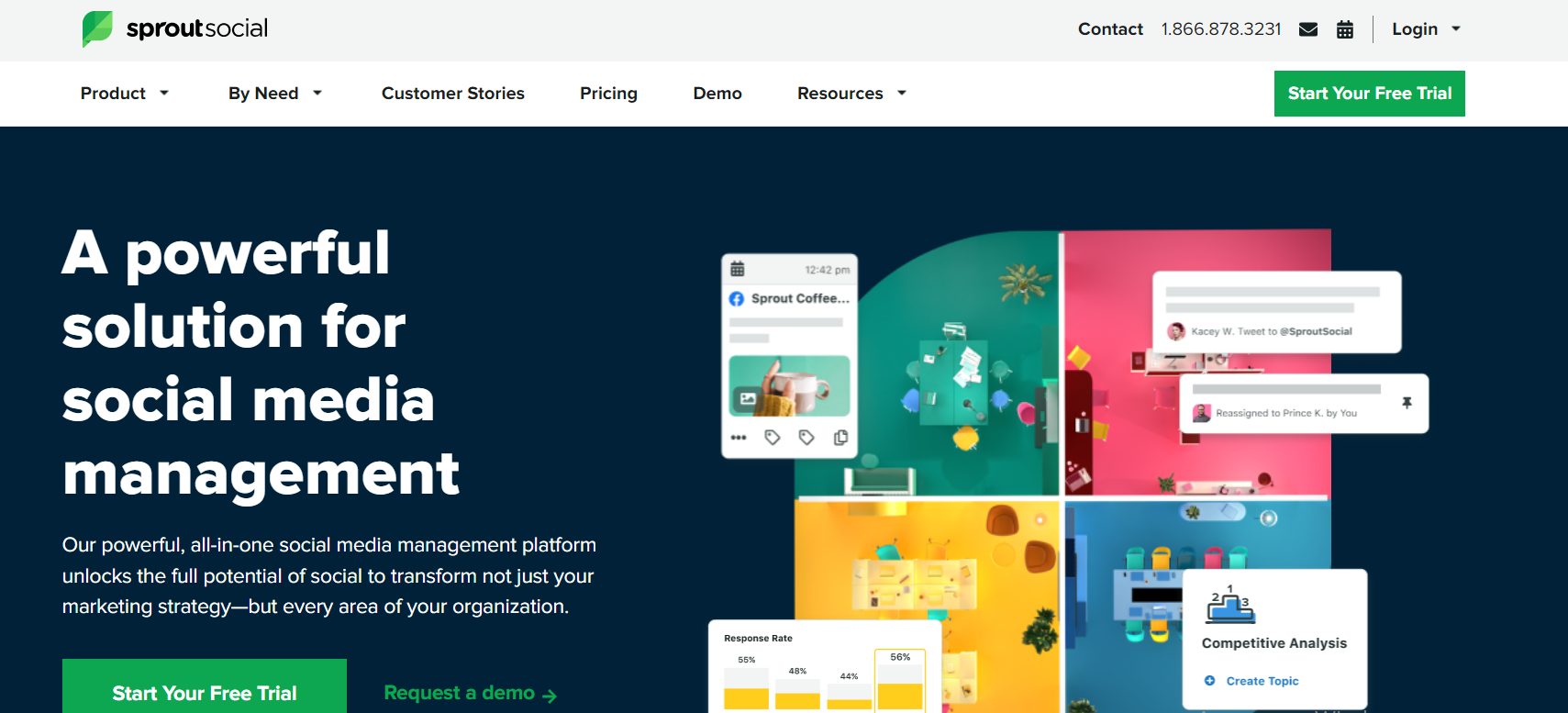 Sprout Social is a powerful, all-in-one social media management platform designed to provide an all-encompassing solution for social media management. However, you can use it to do much more than merely schedule your social posts. It provides actionable data that will lead to you uncovering trends and actionable insights from social data to inform brand and business strategy.
You can generate a Sprout Social report for any of your attached social accounts to determine how much people use your branded hashtags. You can use its social listening tools to check how many people used the same branded or event hashtag or discussed related topics. If you create hashtags for your ad campaigns, you can track how people have resonated with the hashtags and whether they are willing to use and share them.
You can use Sprout Social to find the most relevant hashtags to your brand and then track your post-performance. In addition, Sprout can help you effectively analyze your strategy.
---

Keyhole targets agencies and enterprises. It has a broad remit, covering campaign monitoring, influencer marketing, brand monitoring, event monitoring, and market research. In other words, you can use Keyhole to monitor virtually all types of media for your brand.
One of Keyhole's areas of focus is hashtag reporting and analytics, so you can understand how your hashtags perform using accurate data. With Keyhole, you can find and analyze any conversation with keyword or hashtag tracking to measure your social impact with real-time data. It gives you campaign data from Instagram, Twitter, and Facebook with accurate hashtag tracking. You can even compare all your influencers and ambassador accounts in one dashboard and get as granular as possible with Influencer marketing and hashtag tracking.
---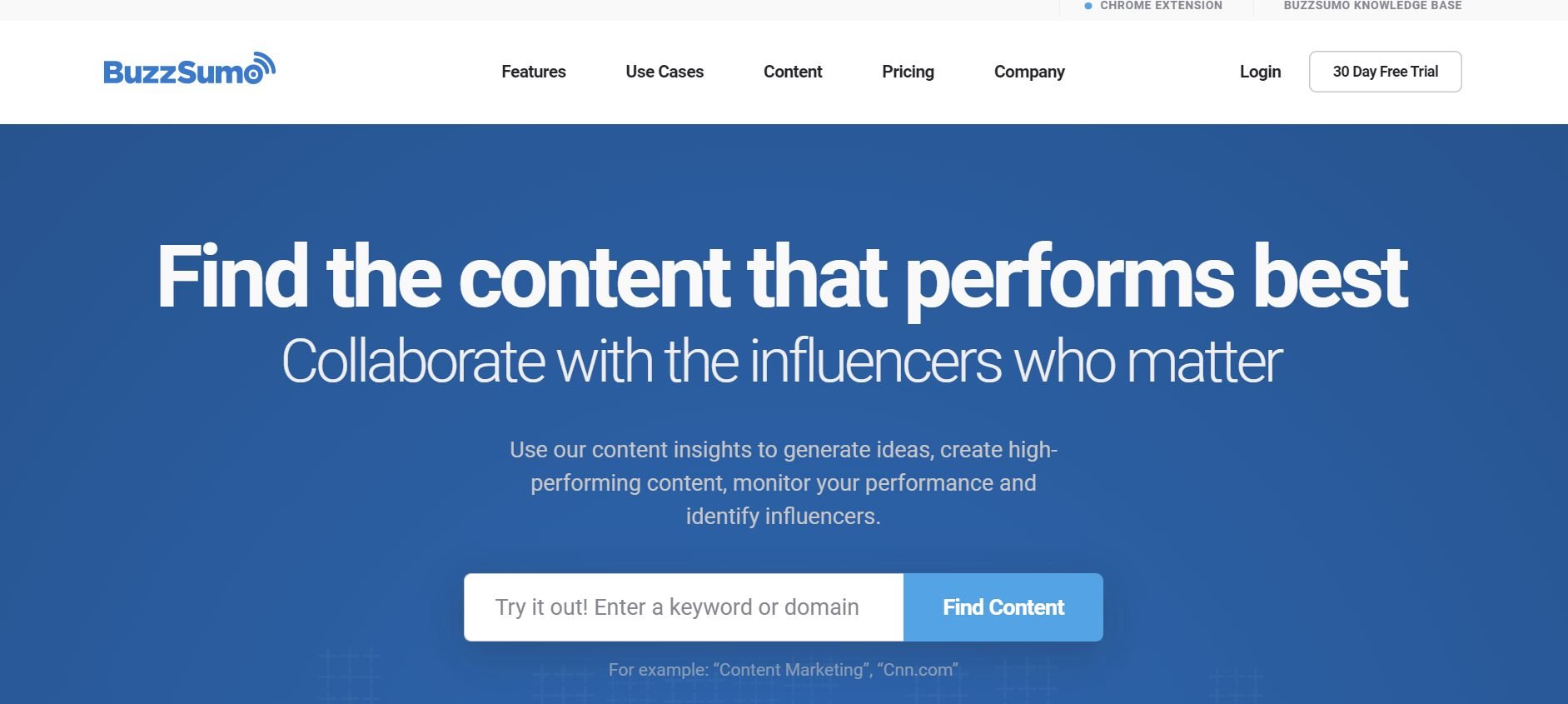 BuzzSumo has changed and updated over time and now markets itself as an all-in-one content marketing tool. However, it is probably best known for its Content Analyzer, where you can research over 9 billion articles on the web. Use it to find the best performing content, identify influencers and supercharge your content strategy.
BuzzSumo's pricing depends on your use, but there is a free plan permitting ten free searches per month. You gain unlimited searches with all their paid plans.
You can use BuzzSumo to find out who is already in your social audience, your competitors' audience, or find who is interested in content about a topic or hashtag.
---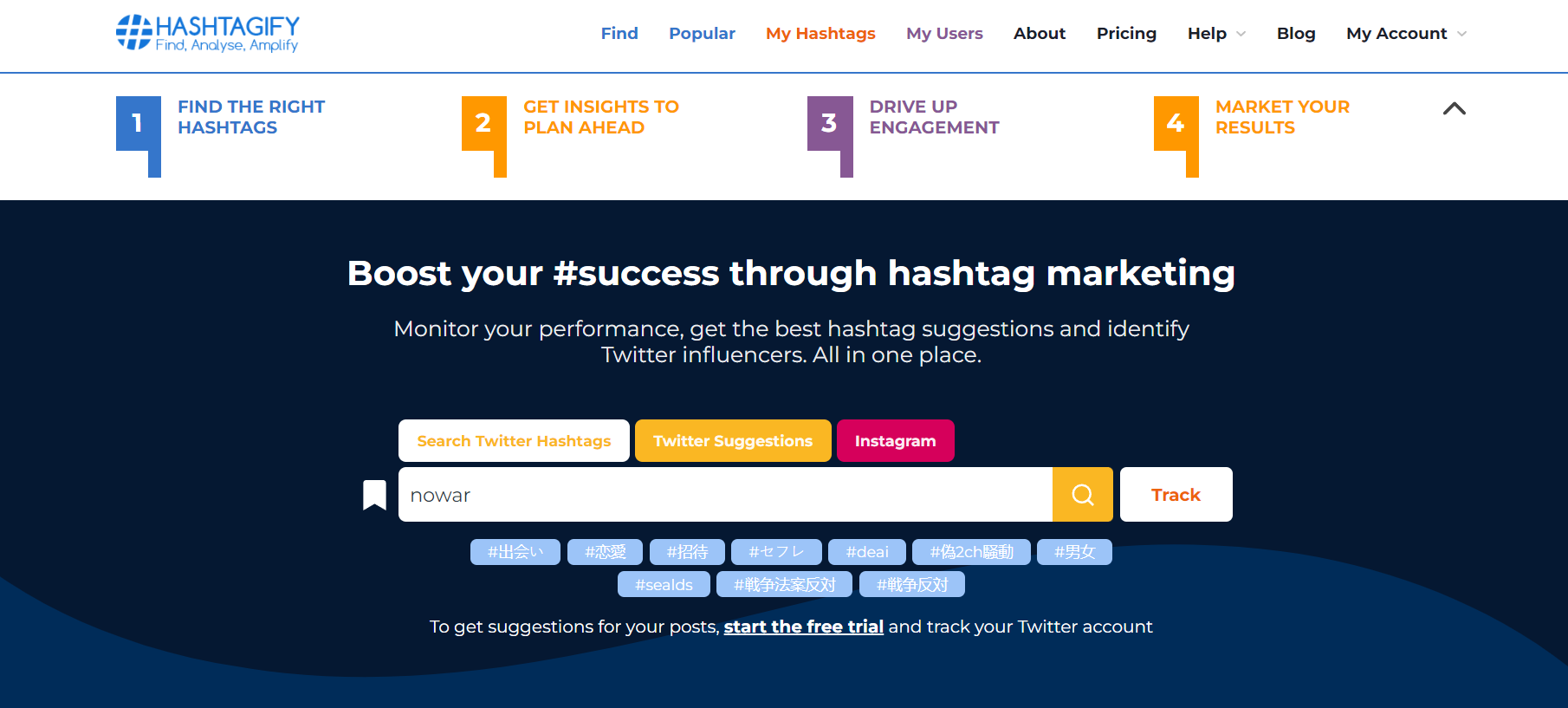 With Hashtagify, you can monitor your performance, get the best hashtag suggestions and identify Twitter influencers. You can use Hashtagify to find the right Twitter hashtags, gain insights to plan ahead, drive up engagement with your posts, and ultimately market your results.
You can test some of Hashtagify's power with its free Hashtags Finder. This allows you to search among 12,485,352 Twitter hashtags and pick the best ones for your needs based on their popularity, relationships, languages, Twitter influencers, and many other metrics. Alternatively, you can buy one of its paid plans that give unlimited hashtag searches with related hashtags, popularity and correlations, real-time insights on any Twitter or Instagram Hashtag, and various trackers to analyze your account, competitors, and influencers.
---
You can use RiteTag to gauge interest in any hashtags that interest you on Twitter and Instagram. You can search for specific hashtags and see how popular they are compared to top related hashtags. RiteTag will give you instant hashtag suggestions for images and texts on desktop and mobile, based on real-time hashtag engagement.
You can group hashtags to easily compare them on RiteTag and quickly add to posts from RiteForge and RiteBoost, other products in the Rite line.
With RiteTag's paid plan, you can generate hashtags instantly from your text and photos within any site via their browser extension. For example, you can get hashtags for recent posts of any Instagram account or, with their Toolkit app, hashtags for text and images for use anywhere.
---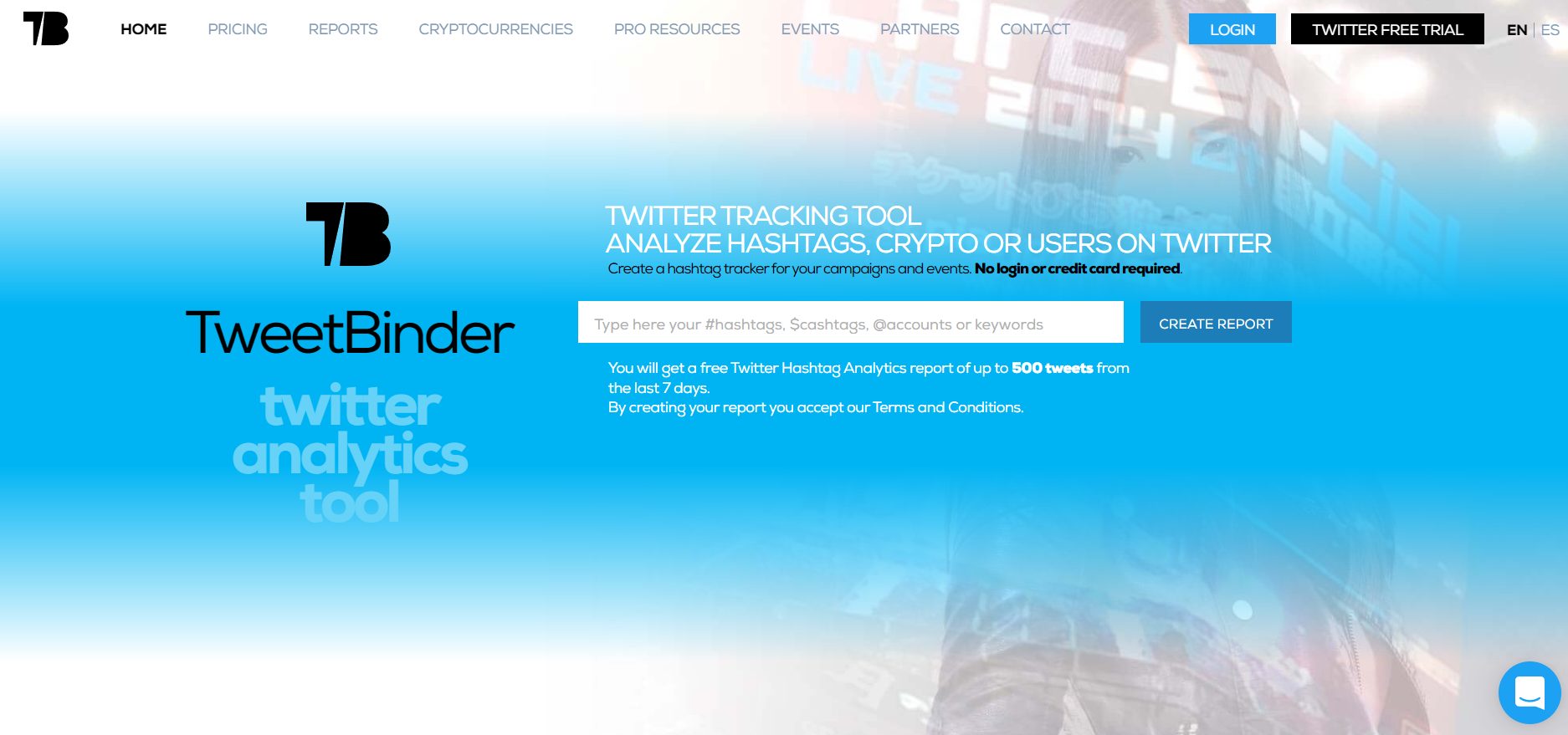 TweetBinder is a Twitter analytics tool you can use to analyze hashtags, cashtags, accounts, and keywords on Twitter. It will provide you with a free Twitter Hashtag Analytics report of up to 500 tweets from the last seven days.
Alternatively, you can purchase Twitter Hashtag Analytics reports for 30 days or one year, either as a one-off or an ongoing subscription.
---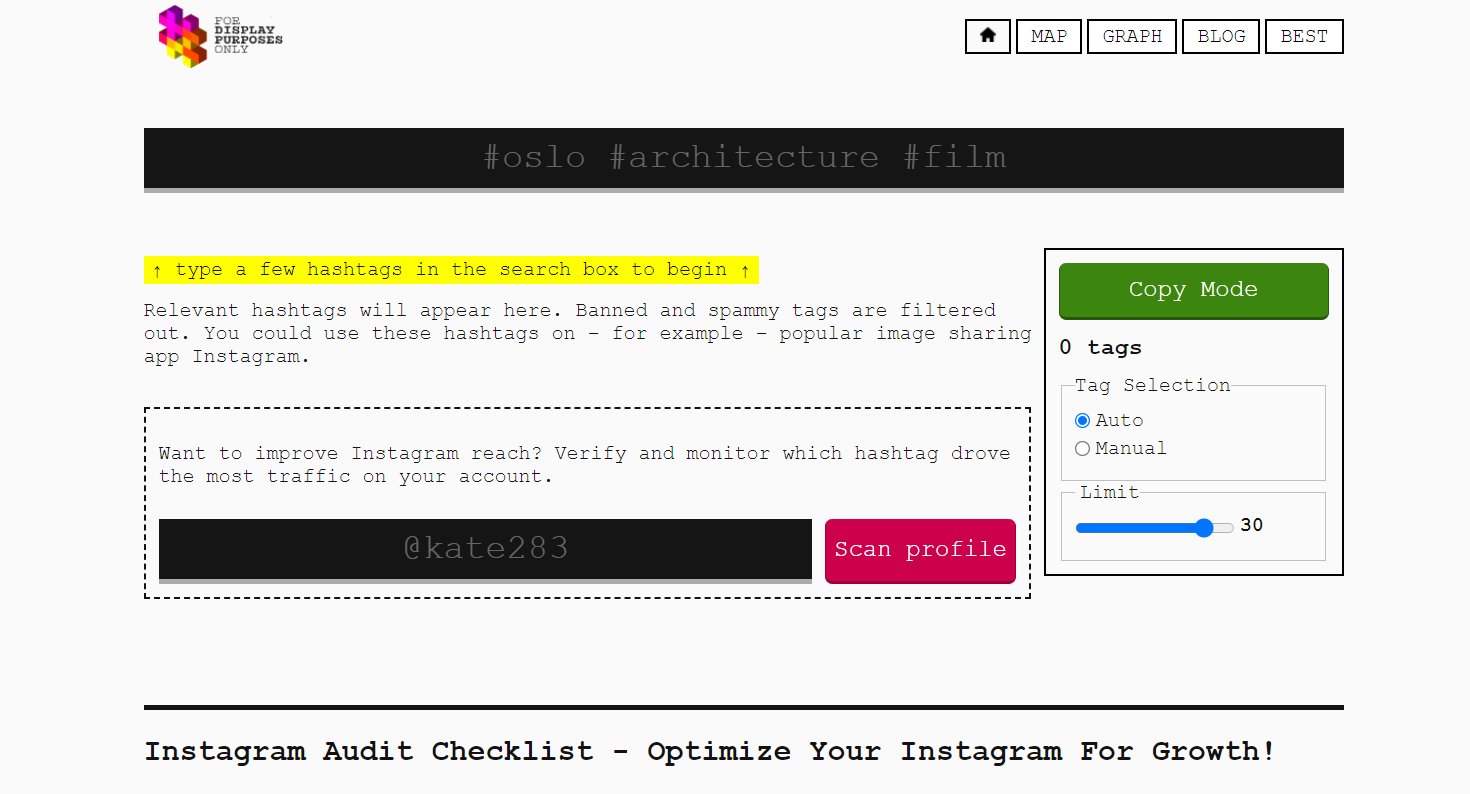 Display Purposes is a simple free Instagram hashtag analysis tool. You type a few hashtags in the search box to begin. The tool then comes up with up to 30 related tags (the maximum number you can use in a single Instagram post).
You will want to be selective in the hashtags you select, however. As we saw at the beginning of this article, it is better to use fewer relevant hashtags than try to reach your maximum count.
You can enter your account name and add details about the types of posts you make. The more information you add here, the better the hashtags that Display Purposes will suggest for you to use.
---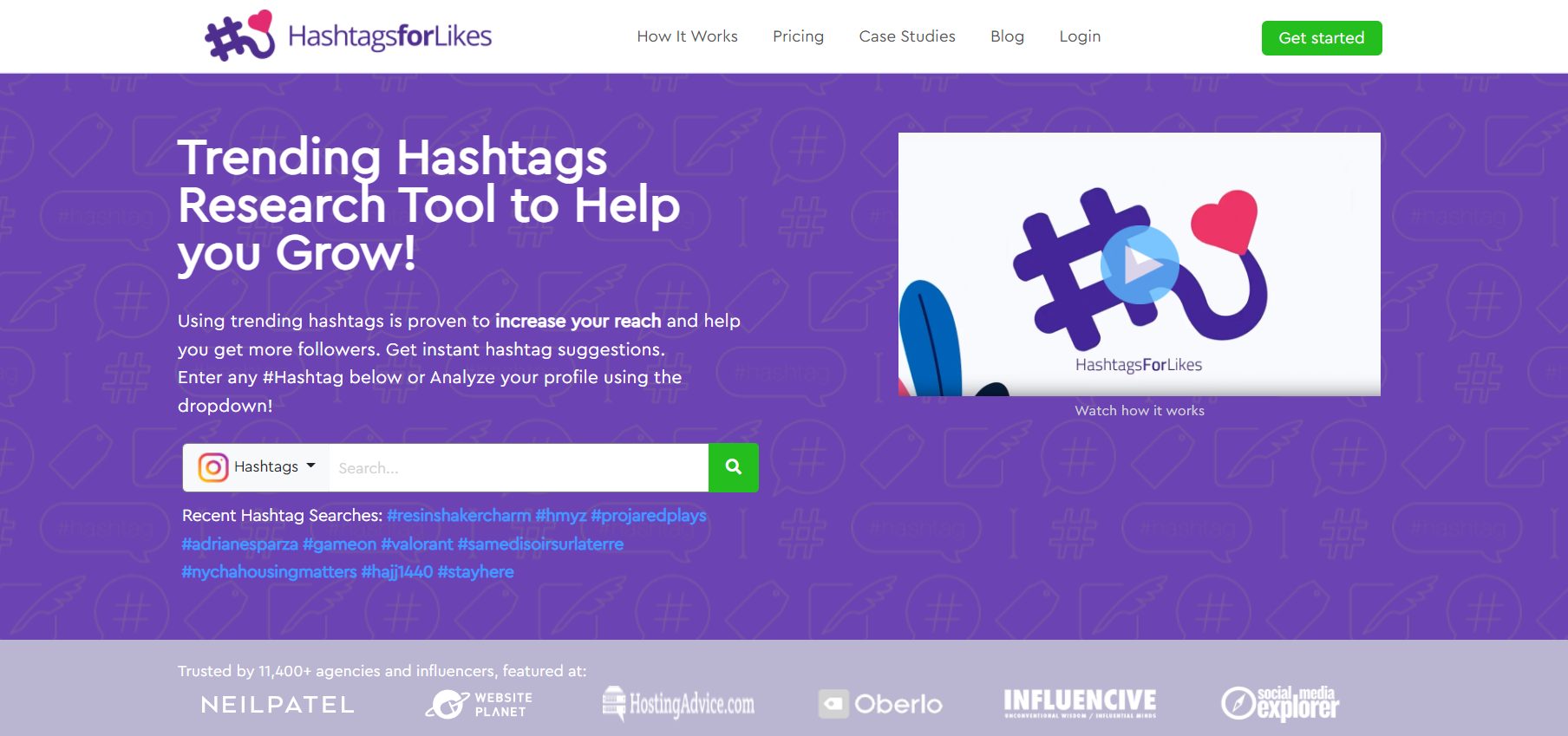 HashtagsforLikes helps influencers, entrepreneurs, and businesses reach their target audience organically and with real followers. Search Instagram competitors, influencers, and hashtags you'd like to target. Then, you can track your Instagram profile to measure results based on your used hashtags. You can create test groups and save hashtag sets using their curate feature.
You can start by using HashtagsforLikes' predetermined hashtags sets. You can then experiment with creating your own hashtags sets, which you can curate directly from your dashboard. After that, track your profile using their analyzer software to see what works for your profile. You can eventually experiment with different mixtures of hashtags based on difficulty scoring.
With the Regular plan, you can analyze your Instagram hashtag usage. The Pro plan adds in TikTok hashtags too.
---