Advertising Disclosure
Advertising disclosure:
Our partners compensate us. This may influence which products or services we review (also where and how those products appear on the site), this in no way affects our recommendations or the advice we offer. Our reviews are based on years of experience and countless hours of research. Our partners cannot pay us to guarantee favorable reviews of their products or services.
Nonprofit organizations today face the ever-growing challenge of digital transformation. While their missions may be rooted in serving people and communities, these organizations can't afford to ignore the significance of a robust digital presence in an increasingly connected world. A polished, user-friendly website can effectively communicate your organization's mission, encourage donor support, and engage volunteers.
The path to creating a compelling online presence starts with choosing the right web design agency, a decision that carries substantial weight. The website is often the first point of contact between the organization and its potential supporters. As a result, an optimally designed site has the power to attract and retain donors, boost volunteer sign-ups, facilitate efficient information delivery, and ultimately, advance the organization's mission.
Nonprofit web design agencies understand the unique challenges and opportunities of the sector. These agencies tailor their services to meet the specific needs of nonprofits, whether it's creating an intuitive user interface, optimizing the mobile experience, or designing an effective donation page. Leveraging their expertise, these agencies can translate your organization's vision into a dynamic, engaging, and easily navigable website that resonates with your audience.
---
Top Web Design Agencies For Non-Profits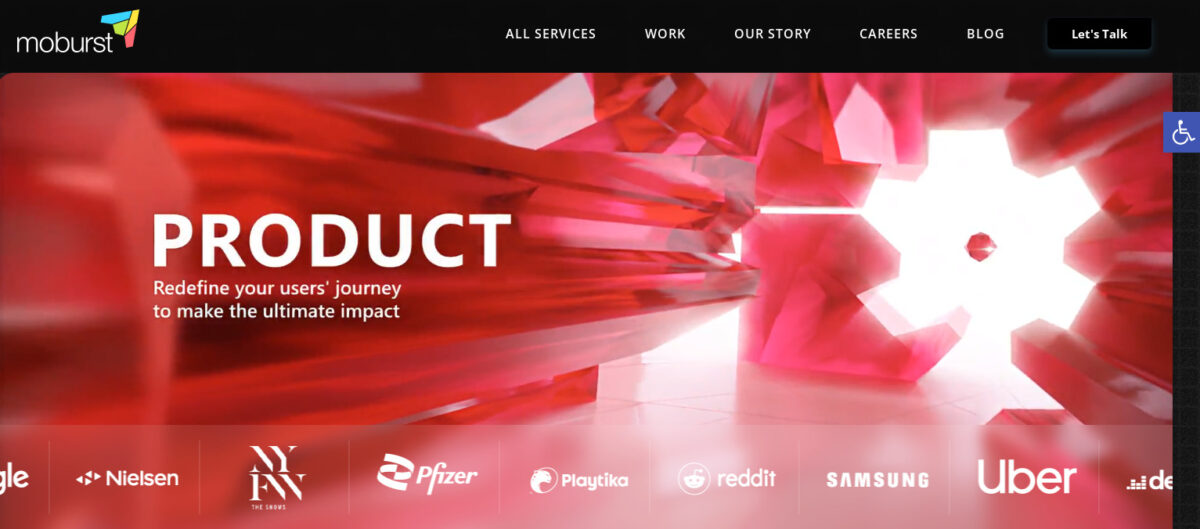 Minimum project size: $25,000
Average hourly rate: $150 – $199 / hr
Services:
Concept & Design Services
Video Production
Content
UI-UX
Wireframes
Websites
Apps
Tools
Moburst, a full-service, mobile-first digital marketing agency, has mastered the art of scaling businesses and propelling them to category leadership. Serving hundreds of companies, from startups to global brands like Google, Uber, and Samsung, they are well-versed in addressing unique digital challenges faced by clients.
The cornerstone of Moburst's success is their commitment to creative thinking, cutting-edge technology, and data-driven strategies, which enables them to enhance their clients' products and amplify their key performance indicators. Offering comprehensive creative and development services, they are proficient in concept & design, video production, UI-UX, wireframes, websites, apps, and tools. Over 600 web and mobile products, from brands like Google to Mercedes, have undergone transformational changes under their stewardship, making them an ideal partner for nonprofits seeking a robust online presence.
---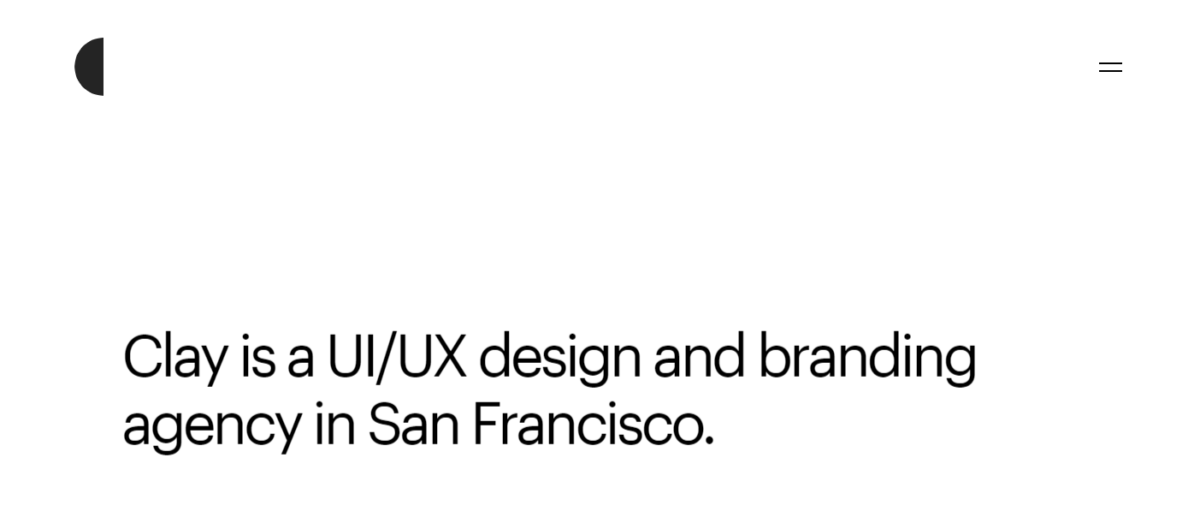 Minimum project size: $50,000
Average hourly rate: $150 – $199 / hr
Services:
Strategy
UX/UI Design
Branding
Situated in the heart of Silicon Valley, Clay is a distinguished web design agency known for blending user experience and brand identity to generate websites that excel both functionally and aestically. Clay's clientele includes a broad spectrum of industry giants and innovative startups, with a notable specialization in crypto and fintech projects.
Founded in 2009, Clay provides comprehensive UI/UX design, development, and branding services. They have partnered with well-known clients like Google, Facebook, and Samsung, demonstrating their proficiency in serving tech giants while maintaining a strategic approach that also caters to the unique needs of nonprofits. Clay's ethos rests on delivering compelling and impactful web experiences, which makes them an excellent option for nonprofits seeking to revolutionize their digital presence.
---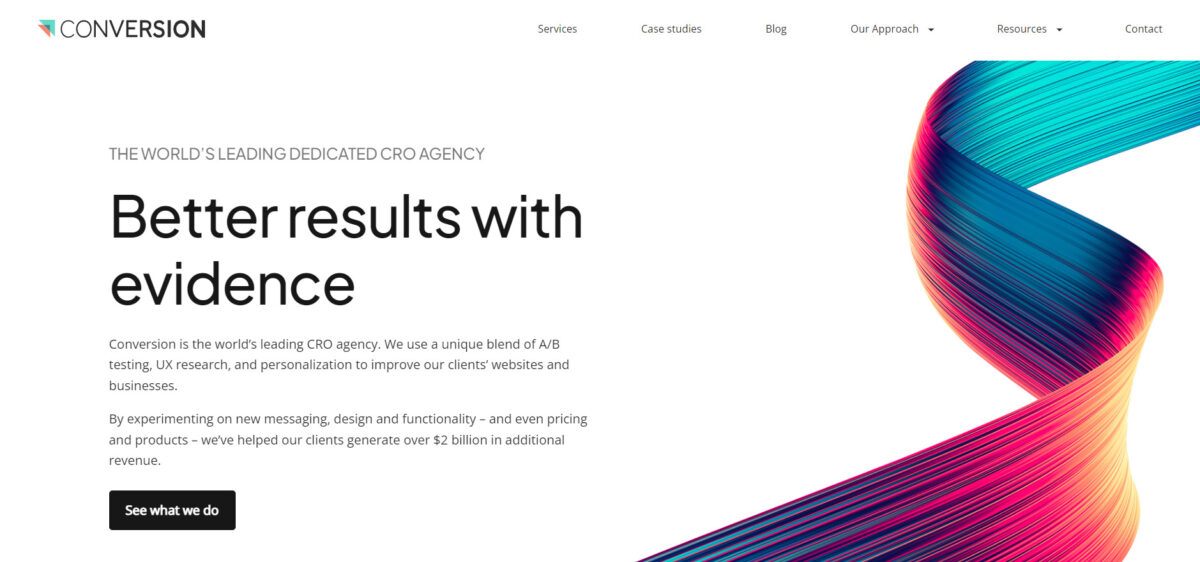 Minimum project size: $10,000
Average hourly rate: $150 – $199 / hr
Services:
Conversion-centered web design
UX/UI design
A/B testing
Conversion Rate Optimization (CRO)
Product Design Strategy
Conversion, founded with a focus on conversion over aesthetics, is a pioneer in creating high-performing web experiences, including standout nonprofit web design. With over 15 years of experience, this agency has helped brands across numerous sectors, including nonprofits, amassing over $2 billion in additional revenue for their clients. Their design process places conversion at its heart, incorporating UX design from the get-go to launch effective and profitable experiences quickly.
Their seasoned CRO program managers and UX/UI designers work together, ensuring every design, especially web design for nonprofits, is unique and within your brand guidelines. From SaaS to eCommerce, Conversion uses industry expertise to accelerate go-to-market velocities for B2B, subscription, and nonprofit websites.
---
Minimum project size: $25,000
Average hourly rate: $50 – $99 / hr
Services:
UX/UI design
Web design
Product design
Mentoring for Startups
Humbleteam, with its operational hubs in Prague and New York, is a product design agency known for blending design, branding, and nonprofit web design to create successful digital products. Over the past five years, they've launched over 100 products, including several web designs for nonprofits, across 20+ industries.
Their partnerships with accelerators and seed funds like Techstars, Seedcamp, SWG, and Alliance Capital allow them to advise hundreds of startups on product design and strategy. Humbleteam focuses on delivering a digital experience that meets both user and business needs, making it an ideal choice for organizations of all sizes, particularly those seeking effective nonprofit web design.
---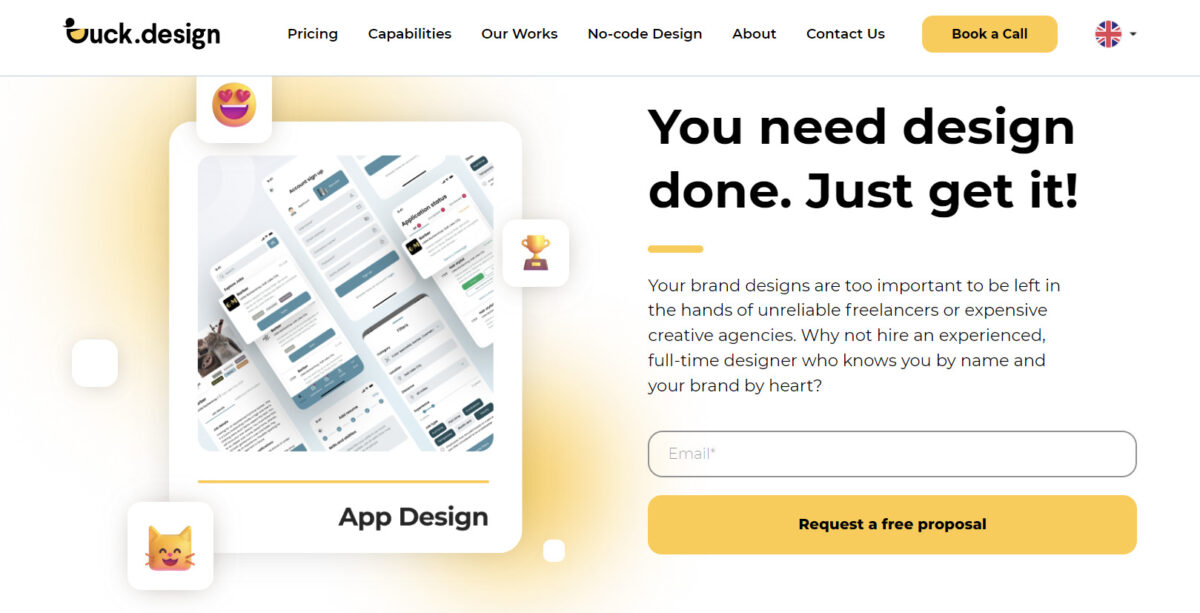 Minimum project size: $1,000
Average hourly rate: Undisclosed
Services:
Web Design
Graphic design + UI
Brand Guide
Landing Page Design
Website Design
Presentation & Pitch Deck Design
UI/UX
Mobile app design
Duck.Design has garnered widespread acclaim for its customized design solutions, focusing on various web-related needs, including online stores, corporate websites, internet banking landings, and portals. This one-stop-shop design agency is known for their promptness, always-on readiness, and expertise in organizing large amounts of information professionally. They also offer the design of promotional pages, landing pages, and web portals. Their scalable and reliable design solutions are popular among businesses that require rapid turnarounds and high-quality results. Duck.Design's reputation for customer satisfaction is reflected in their impressive customer testimonials, highlighting their commitment to quality, responsiveness, and ability to deliver beyond expectations.
---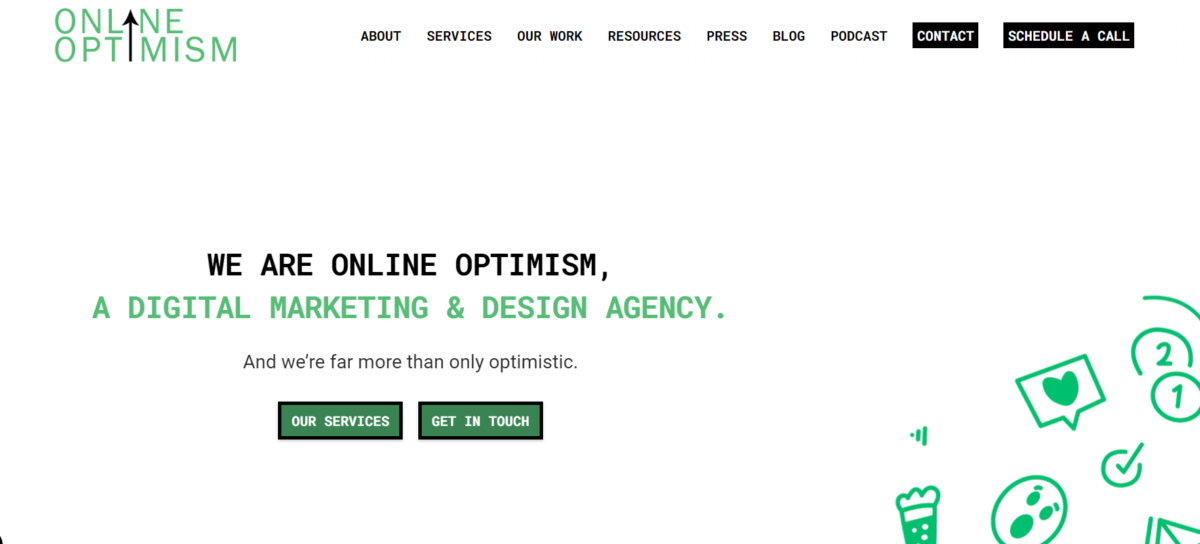 Minimum project size: $1,000
Average hourly rate: $50 – $99 / hr
Services:
Brand Messaging
Responsive Mobile Design
Backend Development
Web Maintenance
User Experience Design
Online Optimism is a leading web design agency that understands the importance of creating a digital presence that truly encapsulates a nonprofit's values. Their team of experienced designers and developers work together to deliver a comprehensive range of web design services. These include brand messaging, responsive mobile design, backend development, web maintenance, and user experience design.
A key aspect of Online Optimism's service is their ability to integrate web design with strategic solutions that promote better engagement, higher conversion rates, and ultimately, lasting results. They've earned the trust of their clients not just for competitive pricing, but also for their unwavering commitment to client success, often going the extra mile to create original artwork and provide great customer service.
---

Minimum project size: $25,000
Average hourly rate: $100 – $149 / hr
Services:
UX/UI Design
Product Design
Digital Strategy
Prototyping
Design System Creation
Neuron is a UX/UI consultancy based in San Francisco, specializing in creating digital experiences that drive success. For nonprofit organizations, their commitment to developing world-class business tools can significantly increase productivity and intelligence.
As a 'special ops' design team, they are ready to address any UX/UI challenges a nonprofit may face. This includes designing new features or products, or even redesigning existing ones. Notable clients like Hootsuite, Vendr, Flo, Vivint, and Palo Alto Networks have trusted Neuron's capabilities in delivering strategic UX/UI design, product design, digital strategy, prototyping, and design system creation.
---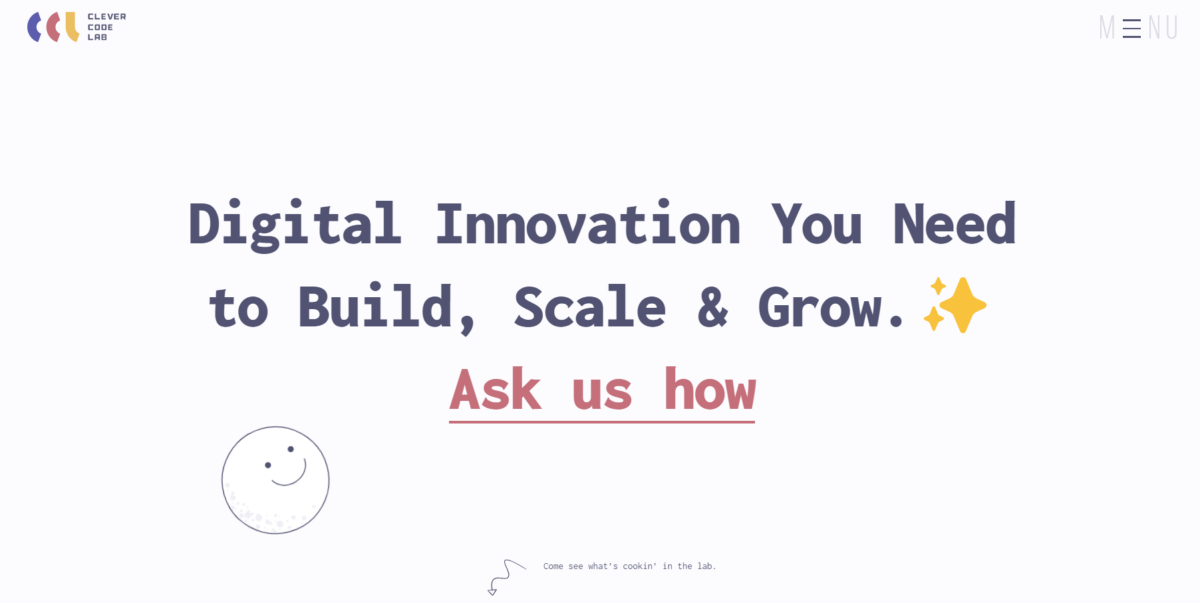 Minimum project size: $5,000
Average hourly rate: $25 – $49 / hr
Services:
Custom Web Design
Animation and Motion Design
Interactive Elements
Landing Page Design
Clever Code prides itself on its ability to take imaginative concepts and bring them to life. Their expertise lies in creating immersive characters, worlds, and narratives that can captivate audiences. They understand that a B2B website doesn't have to be boring, and instead, focus on building user-focused digital experiences.
Whether your nonprofit needs an interactive design or a minimalist one, Clever Code is dedicated to making sure your website stands out from the competition. Their portfolio includes designing optimized funnels and visually appealing sales and landing pages, always with the goal of turning visitors into customers. They're more than capable of taking your nonprofit's web design to the next level.
---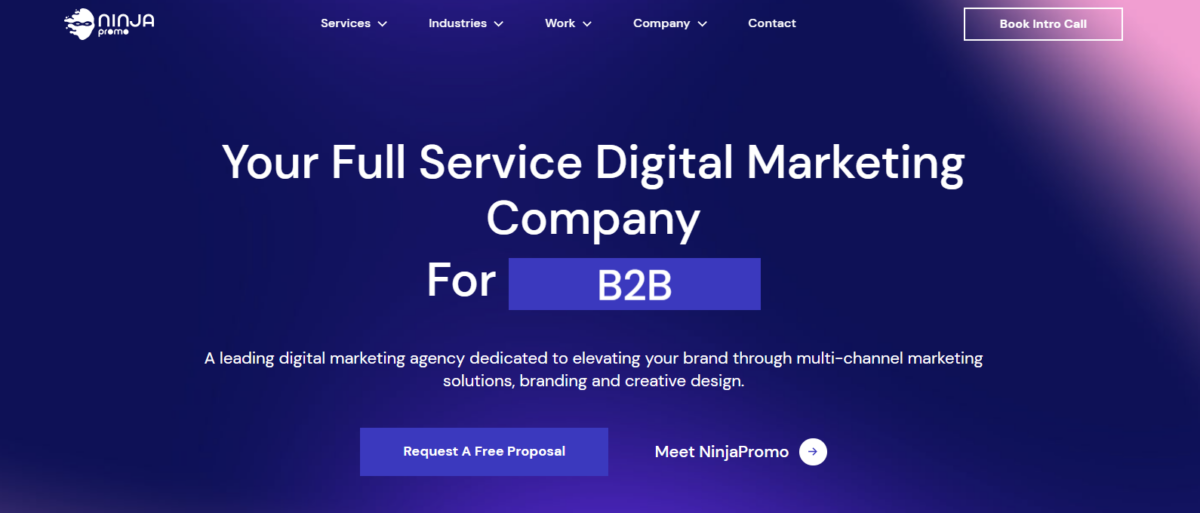 Minimum project size: $1,000
Average hourly rate: $50 – $99 / hr
Services:
Custom Website Design & Development
Responsive Design
SEO
In the realm of web design, NinjaPromo stands as a prominent agency leveraging the power of data-driven services to create aesthetically pleasing and highly functional websites. The agency houses a multidisciplinary team of project managers, web designers, front-end and back-end developers, and marketing professionals that work together to make your digital products shine.
Whether you require a business, e-commerce, portfolio, or blog site, NinjaPromo is prepared to meet your unique needs. They strive to not only attract visitors to your site but also captivate them with creative designs and intuitive user experiences, ultimately converting them into customers. The agency's mission is to leave no stone unturned in promoting your products in the digital sphere, making them an excellent choice for nonprofits seeking a comprehensive web design service.
---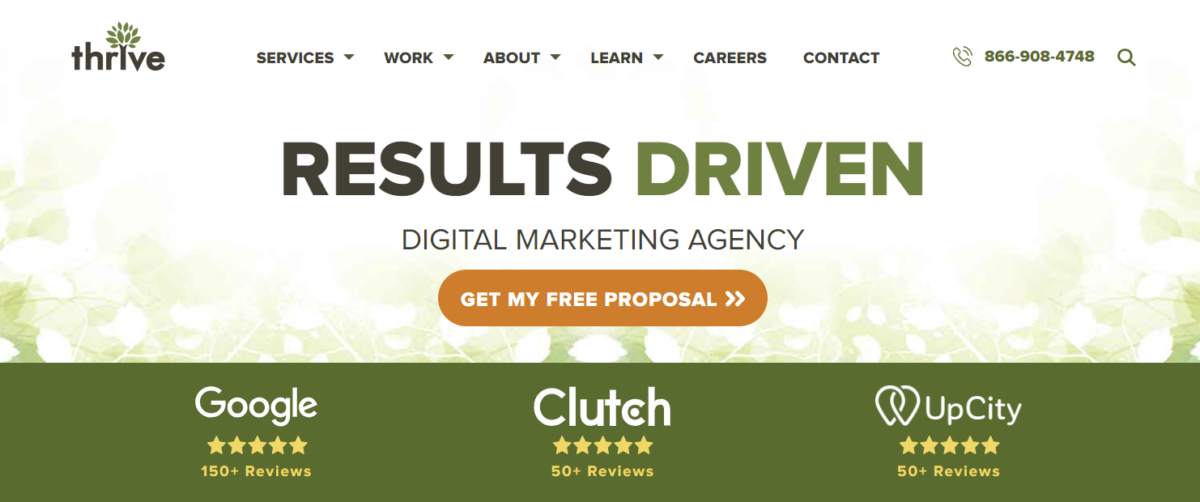 Minimum project size: $1,000
Average hourly rate: $100 – $149 / hr
Services:
Custom WordPress Website Design
Responsive Design
Photo Gallery
Thrive Internet Marketing Agency prides itself on providing custom WordPress web design services that build a trustworthy digital representation of your company. They go beyond templates and pre-packaged graphics, instead performing in-depth site analyses, competitor benchmarking, and audience analyses to create a website that perfectly suits your unique brand and audience needs.
Through custom WordPress web design, Thrive offers the potential to establish your industry authority, protect your brand image, highlight your unique propositions, and improve your site's profitability. They make sure that every aspect of your web design, from site navigation and layout to color scheme and graphics, reflects your brand personality. Furthermore, they optimize your website for search engines, improving online rankings and capturing your target audience. With a reputation for delivering fun, exciting, and user-friendly websites, Thrive can be a reliable partner for nonprofits in establishing a robust digital presence.
---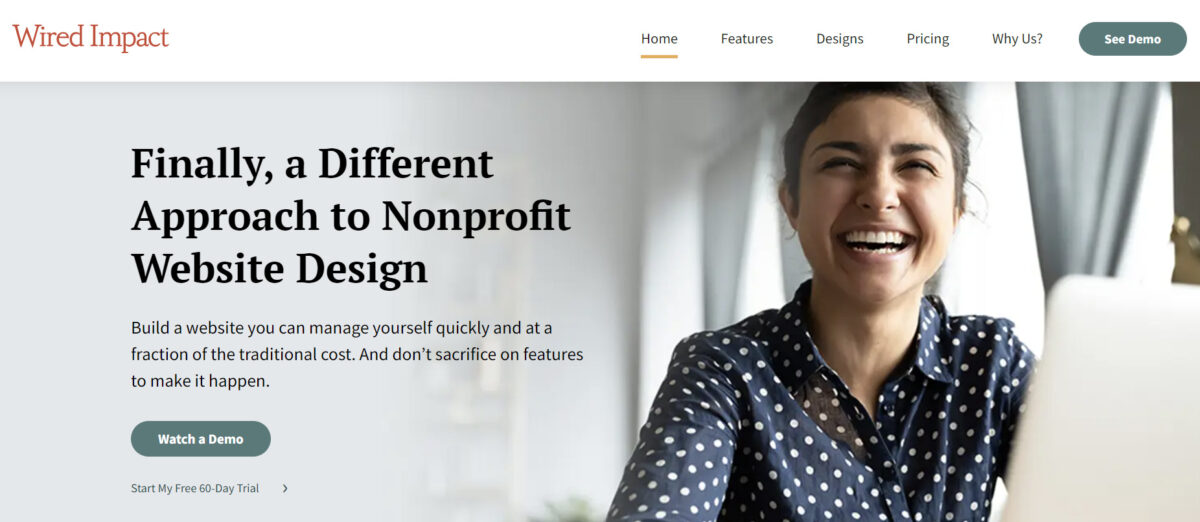 Minimum project size: $1,000
Average hourly rate: $100 – $149 / hr
Services:
Web Development
UX/UI Design
Marketing Strategy
Launched in Hereford, United Kingdom, Wired Impact has crafted a niche for itself by focusing on the unique web design needs of nonprofit organizations. They offer a comprehensive suite of services, aimed at ensuring your nonprofit has a strong online presence. With a service focus split between web development, UX/UI design, and marketing strategy, Wired Impact works to create websites that are easy to manage, responsive, and designed to engage your audience.
Their primary goal is to support nonprofits in boosting online donations, spreading awareness, attracting volunteers, and managing events effectively. They strive to empower nonprofits to efficiently manage their websites without needing constant developer assistance. Wired Impact has been trusted by hundreds of nonprofits, including big names such as the Special Olympics, Council on Aging of Central Oregon, and Habitat for Humanity.
---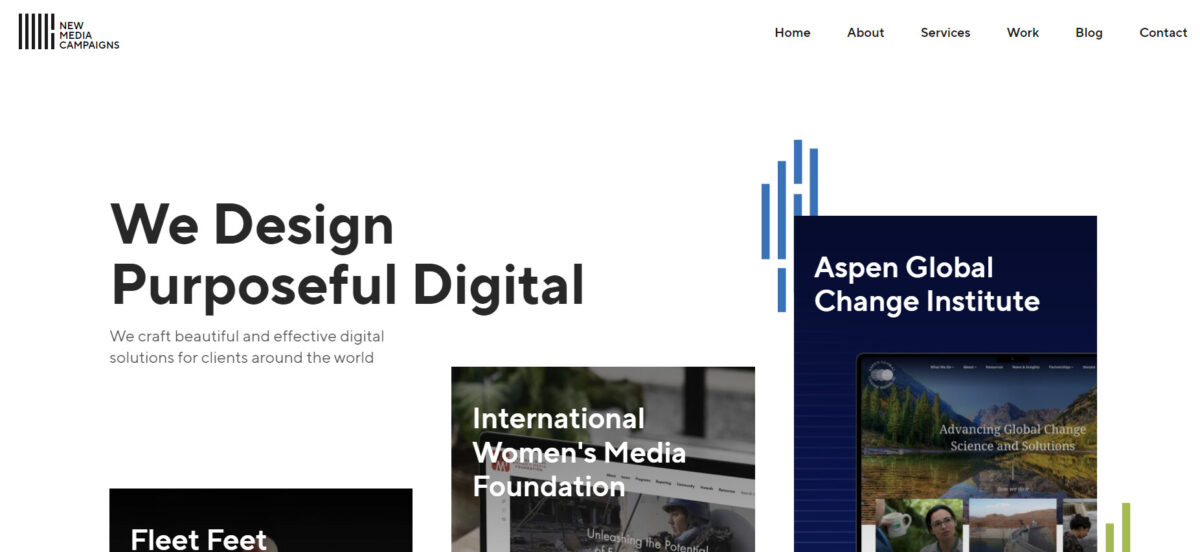 Minimum project size: $5,000
Average hourly rate: $100 – $149 / hr
Services:
Branding
Digital Strategy
Web Design
Web Development
Graphic Design
Logo
Search Engine Optimization
UX/UI Design
Located in Carrboro, North Carolina, New Media Campaigns is a distinguished award-winning web design agency that has been servicing nonprofits since 2006. They offer a vast array of services ranging from branding, digital strategy, web design and development, to graphic design, logo creation, search engine optimization, and UX/UI design.
The team at New Media Campaigns has the experience and expertise to create a digital presence that aligns with your nonprofit's needs and goals. They provide purpose-driven designs that exude the essence of your brand and focus on converting site visitors. The agency takes pride in its ability to create compelling digital experiences that raise awareness and spur action. With their thorough understanding of the unique strategies and features that lead a nonprofit website to success, they are poised to help you leverage your online presence effectively.
---
Selecting the Ideal Website Design Agency for Your Non-Profit Organization
It's no surprise that 68% of charities report that a strong visual brand indeed increases volunteer interest. In fact, the investment in digital advertising by nonprofits increased by 28%, underlining the significance of having an effective online presence. The stakes are high, and choosing the right web design agency is essential. Organizations must consider factors such as the agency's track record, understanding of the nonprofit sector, technical expertise, creative prowess, and commitment to client service. It's crucial to select an agency that understands the subtleties of nonprofit branding and can create a digital environment that encourages trust, empathy, and action.
In conclusion, the digital landscape for nonprofits has transformed significantly in recent years, and having an impactful and user-friendly web presence is more critical than ever. As the majority of the traffic to nonprofit websites now originates from mobile devices, a mobile-optimized site is a non-negotiable. Yet, with 75% of revenue still generated by desktop users, it's crucial not to overlook this audience.
Therefore, selecting a web design agency with an extensive understanding of both desktop and mobile optimization is crucial. The agency must also comprehend the unique demands of the nonprofit sector to truly resonate with audiences and encourage trust, empathy, and action. Remember, your website is not just an informational hub; it's a vital tool for fundraising and volunteer recruitment, and as such, it's worth investing in the right web design agency to maximize your online potential.
Frequently Asked Questions
How can a good web design agency enhance our donation page?
They can streamline the donation process, make the call-to-action clear and prominent, and use compelling visuals and narratives to encourage giving. They can also incorporate trust signals like secure payment badges to reassure donors that their information is safe.
How does a web design agency improve the overall appearance of my website?
Agencies employ professional designers who understand the principles of good design, such as color theory, typography, and visual hierarchy. They'll ensure your site is visually appealing, easy to navigate, and reflects your brand's identity.
Will a new website design impact the loading speed?
Professional web design agencies prioritize both design and functionality. They employ best practices to minimize load times, like optimizing images and using efficient coding techniques.
How can I measure the impact of the new website design on my organization?
You can track metrics like increased site traffic, longer time spent on your site, more pages visited per session, and higher donation rates. A good agency will also set up tracking and give you tools to understand these metrics.