Advertising Disclosure
Advertising disclosure:
Our partners compensate us. This may influence which products or services we review (also where and how those products appear on the site), this in no way affects our recommendations or the advice we offer. Our reviews are based on years of experience and countless hours of research. Our partners cannot pay us to guarantee favorable reviews of their products or services.
When it comes to digital marketing, PPC remains a crucial element for success. It is still one of the best ways to get immediate results in reach and conversions. However, harnessing the full potential of PPC requires expertise and precision. While anyone can follow tutorials and tips online for PPC campaigns, only seasoned experts can deliver effective strategies that drive results and maximize ROI.
Here, we'll look into the top PPC service providers and agencies that can help you achieve remarkable results for your PPC initiatives. Choose the one with services aligned with your goals and get ready to level up your ad campaigns for faster business growth.
---
Top PPC Services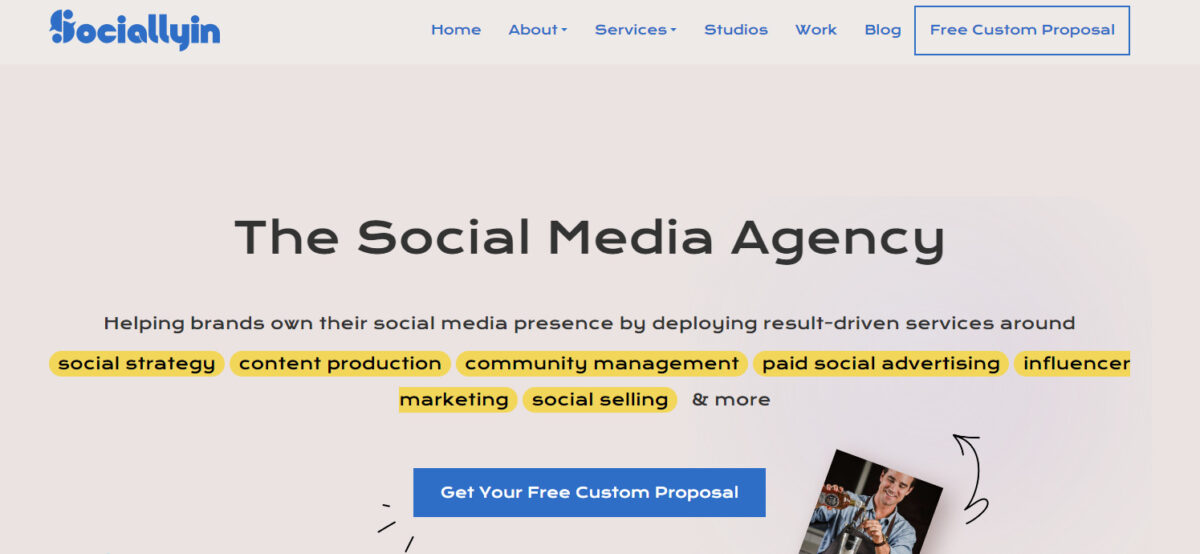 Established in 2011 as a humble student startup, this company has evolved into a global force with a diverse portfolio of business clients from regions worldwide. Over the years, a handful of young visionaries grew Sociallyin into a trusted agency with dozens of marketing experts delivering outcomes beyond what clients expect.
At the core of Sociallyin's PPC offerings is its prowess in paid social advertising. It understands that promoting your brand on social media is not about flooding the digital landscape with numerous, low-quality ads. Instead, it applies a strategic approach that focuses on a limited number of but highly impactful quality advertisements. This precision ensures that your advertising budget is allocated effectively to reach the audience that truly matters. Sociallyin then amplifies growth through meticulous conversion tracking, optimization, and targeting selection to maximize ROI. 
Sociallyin's social media expertise spans major social platforms, including Facebook, Instagram, LinkedIn, Snapchat, YouTube, and TikTok. Aside from PPC services, it also offers social media management, community management and listening, influencer marketing, social selling, data analysis, and ROI modeling. Moreover, it has an in-house production studio team that can create persuasive ad copies and creative visual assets. This integration of creative and analytical services sets SociallyIn as a reliable partner for comprehensive marketing solutions.
Key PPC Services:
Paid Social Advertising
Conversion Tracking
Conversion Optimization
Targeting Selection
Ad Copy and Design Creation
---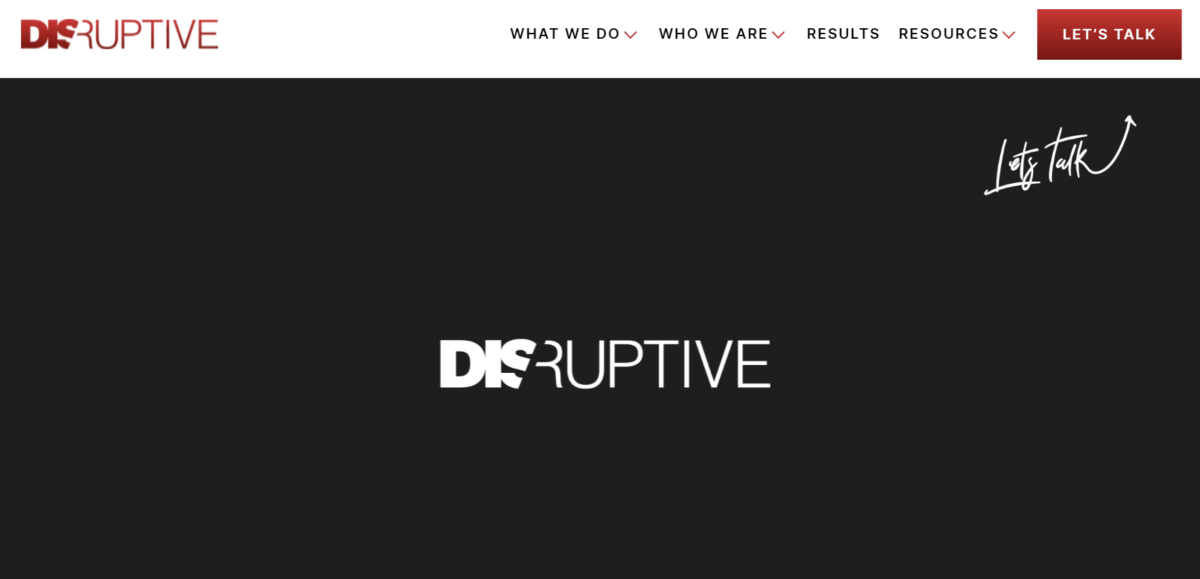 Disruptive is a marketing agency committed to transforming business through holistic PPC solutions. Its arsenal includes Paid Search, SEO, Paid Social, Amazon advertising, Lifecycle Marketing, and Creative services. With this comprehensive suite of marketing services, it is able to deliver tangible results that drive business impact in the digital arena.
Disruptive takes a proactive, full-funnel approach to PPC services. It begins by auditing your PPC account, a process that goes beyond surface-level scrutiny. Its team delves deeply to identify gaps in your marketing strategy. The best part? It provides these actionable insights for free.
After the audit, it leverages multiple paid search media platforms to ensure a cohesive strategy across your website and campaigns. This comprehensive approach not only drives traffic but also captures potential customers at various touchpoints. Then, it collects and analyzes data from PPC and SEO campaigns to craft better strategies for your overall marketing approach. Disruptive isn't merely concerned with in-platform vanity metrics. Instead, its focus lies on tangible results such as increased sales and profitability. It understands that these metrics are what truly matter to businesses, and it tailors strategies accordingly.
One of Disruptive's most notable PPC achievements speaks volumes about its capabilities. It generated an all-time high of $381,000 in monthly revenue for Sports Card Zone from an ad spend of $14,000. The high ROAS of 27 demonstrates its ability to deliver substantial ROI for clients.
Key PPC Services:
PPC Audit and Strategy
Paid Search Management
Multi-platform Retargeting
---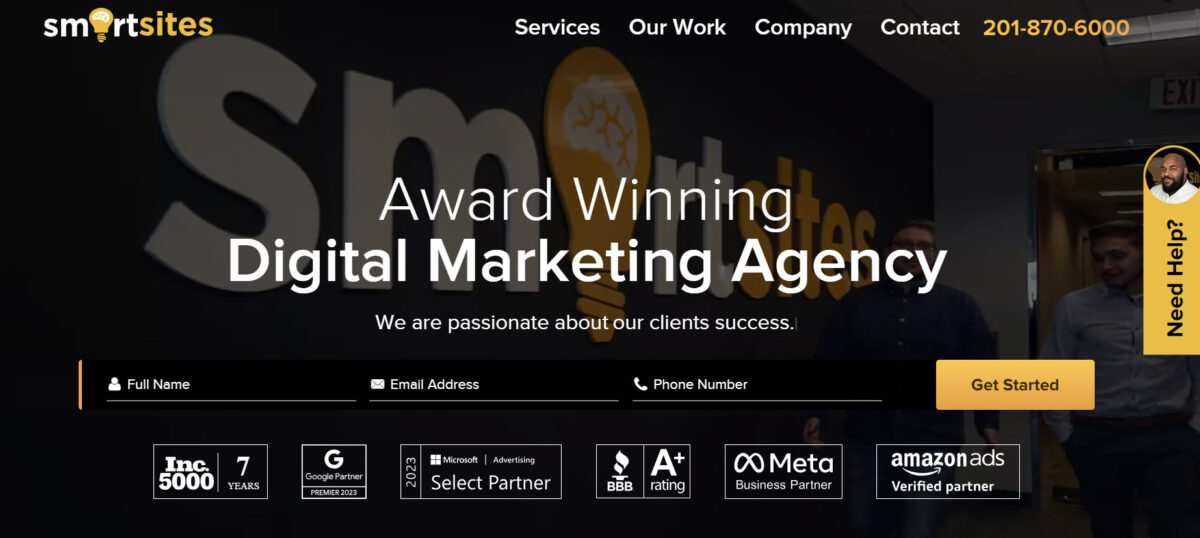 As a PPC management agency, SmartSites offers a full suite of services that includes web design, PPC advertising, organic SEO, email marketing, and social media marketing. With certified PPC experts on board, it is able to take PPC advertising to the next level. Aside from industry expertise, it leverages data and technology to not only boost sales but also decrease advertising costs. Take note that SmartSites isn't just about ad spend; it's about ad spend that leads to conversions.
SmartSites has an arsenal of proprietary tools for data analysis and report generation. These tools provide detailed and actionable insights into your PPC campaigns that enable you to make smart business decisions. It also provides expert analysis every step of the way. Its team's deep understanding of the PPC landscape means you receive strategies that are both effective and adaptable to changing market dynamics.
SmartSites offers a versatile range of PPC services to cater to diverse business needs. Depending on your specific goals, it can focus on local PPC, national PPC, or eCommerce PPC on multiple platforms such as Google, Amazon, Facebook, Instagram, Pinterest, and many others. It can also craft scalable strategies for your marketing journey.
Its portfolio includes a 294% increase in paid clicks for Velocity Moving, a 167% increase in total site traffic for Sunbow Company, and a 44% decrease in CPL for Floor Mat Management. To see how it can help grow your business, get its free PPC analysis.
Key PPC Services:
Strategy and Analysis
Advanced Bidding
Market Segmentation
Remarketing
Real-time Reporting
---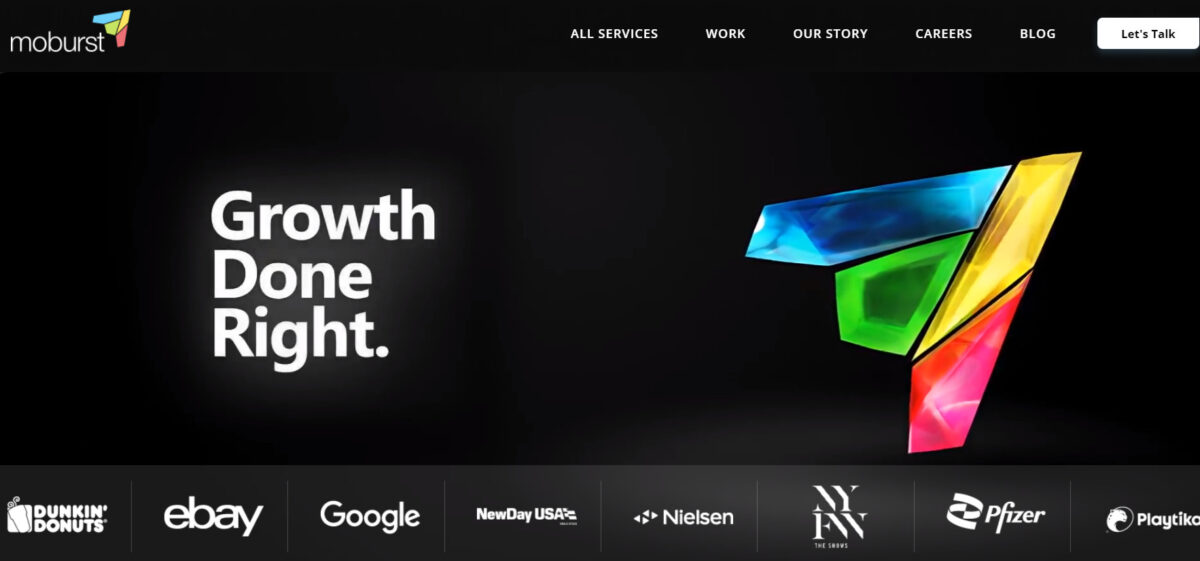 Moburst has positioned itself as a one-stop shop for digital marketing. Offering a whole gamut of services, including creatives, content creation, marketing strategy, business intelligence and analytics, product consulting, and website development, Moburst is able to help businesses achieve their growth goals in the digital world.
Its PPC services are offered under the Media Buying suite, which includes social search, ad networks, bidding strategies, and programmatic advertising. Leveraging the power of ad networks and real-time bidding platforms, it drives results in the most cost-effective way. It also takes a strategic approach that combines the right mix of media channels to improve and optimize KPIs and ROIs.
One standout feature of Moburst's services is that you only pay for results. On mobile media, for instance, this means that if an ad generates clicks but not installs, you won't incur any costs. This success-based model minimizes risks while potentially delivering unprecedented ROI.
For PPC, Moburst follows a structured process that includes building a media plan, conducting competitor analysis, crafting a tailored media mix, ongoing optimization, and comprehensive reporting. This process ensures that every aspect of your PPC campaign is managed for optimal results.
Key PPC Services:
Social Search
Ad Networks
Real-Time Bidding
---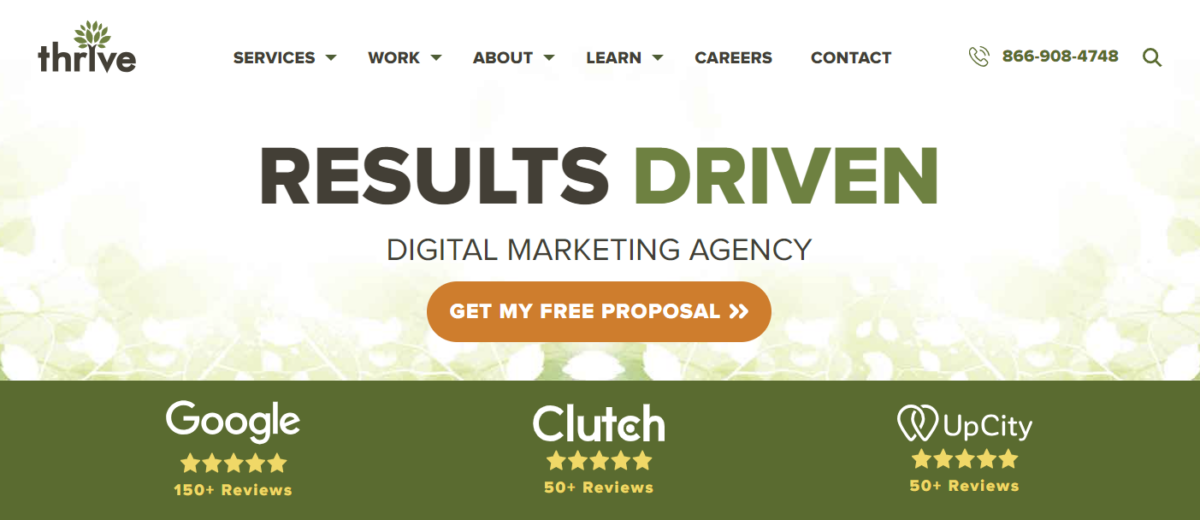 Thrive Internet Marketing Agency is a digital marketing company that offers a suite of data-driven web marketing services. Its extensive portfolio includes web design, social media marketing, reputation management, e-commerce marketing, digital marketing, and Amazon marketing. Among these, its PPC Marketing services under the Digital Marketing umbrella stand out as a powerful tool for increasing search engine visibility and achieving immediate results.
Thrive's PPC management services come with a promise of a fast return on investment. Upon launching a PPC campaign, you can expect immediate results. However, Thrive's approach goes beyond quick wins. It focuses on achieving optimal outcomes in the long term by continuously optimizing campaigns to maximize your ROI.
Its PPC strategy is backed by granular targeting capabilities. It can target specific customer groups based on search behavior, online activities, preferred platforms, and demographics like gender, age group, and location. This precision allows you to reach your ideal audience with tailored messages. Thrive also emphasizes the synergy between PPC and SEO. It can navigate the technicalities of PPC and seamlessly integrate it with SEO campaigns. This maximizes your online visibility and drives more conversions.
Thrive's track record speaks volumes about its capabilities. It has achieved outstanding results for clients, including a 135.57% increase in conversions for an RV Repair Shop, a 103.02% increase in clicks for Sisemore Law Firm, and a 14% decrease in cost-per-acquisition for an e-commerce client. Its extensive experience and expertise in PPC make it a valuable ally for business growth.
Key PPC Services:
Search and Social Ads
Display and In-stream Ads
Granular Targeting and Retargeting
Amazon PPC
---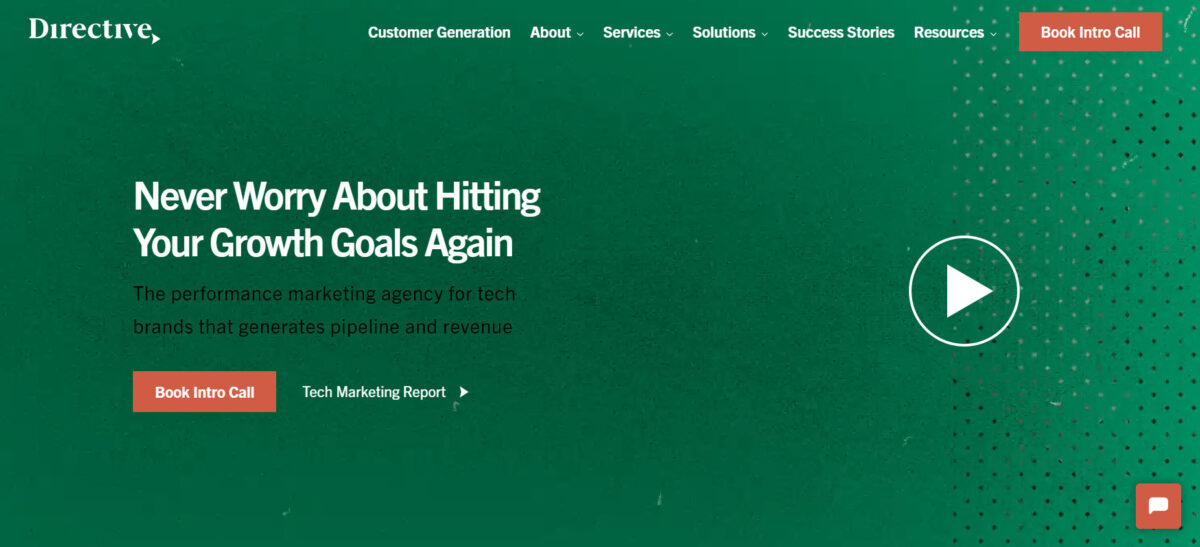 Directive Consulting is a results-driven team on a mission to become the foremost customer generation agency for tech companies. With solutions founded on proven methodologies, innovative marketing strategies, and advanced financial modeling, it ensures that you not only meet but exceed your revenue goals.
As a specialized SaaS PPC agency, Directive Consulting goes beyond getting qualified leads and instead focuses on creating customers. It converts buyer intent into a robust pipeline through SQLs, demos, and trials. Adding buyer intent and firmographic targeting to every paid media channel inspires purchase decisions.
For its campaigns, Directive Consulting runs a combination of paid search, paid socials, and programmatic ads on various media channels. Then, It provides detailed reporting, performance analysis, and quarterly and annual reviews. This data-driven approach ensures that your PPC campaigns are continuously optimized for maximum returns.
Key PPC Services:
Paid Search
Paid Social
Programmatic Ads
Performance Reporting
---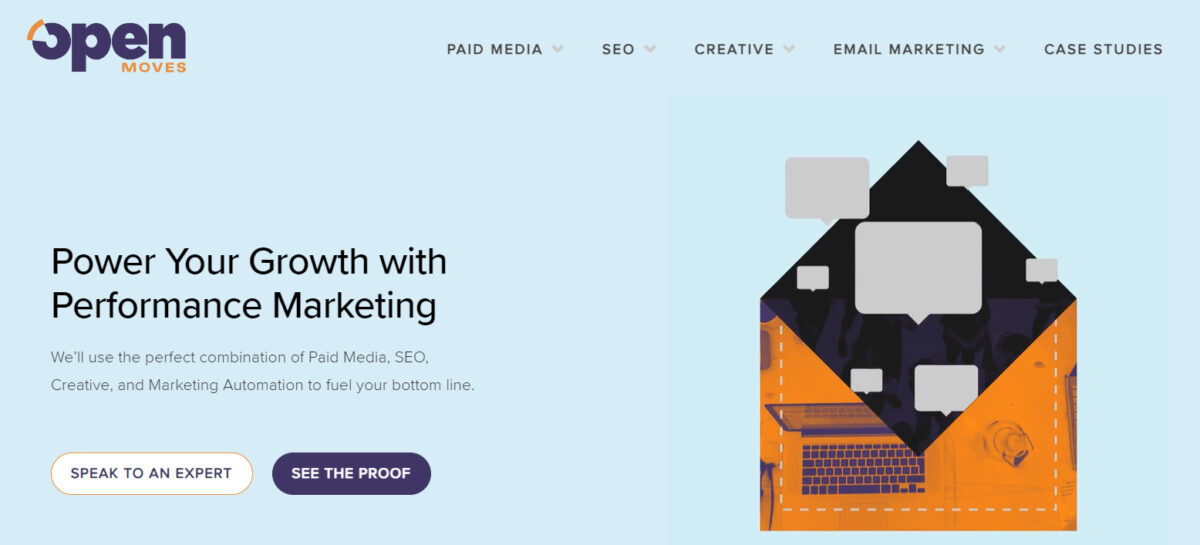 OpenMoves is a NY-based boutique performance marketing agency with a team of veteran industry specialists. Having been in business for over 20 years, the agency is a trusted Google Premium Partner and Facebook Advertising Specialist. Its specialization lies in crafting performance marketing strategies for ROAS-driven brands looking for growth in digital channels.
OpenMoves follows a structured PPC process that includes audit and strategy sessions, benchmarking and goal setting, campaign rebuilding for optimization, development of performance creative messages and assets, and real-time reporting through automated dashboard reports.
A free PPC audit provides you with a comprehensive analysis of your existing paid search efforts. This helps identify areas for improvement and optimization. After this, it tailors customized strategies with precise targeting that captures intent signals early. This precise targeting increases visibility and improves conversions, ultimately delivering tangible ROAS.
Knowing the importance of clear analytics and measurement, OpenMoves gives you a crystal-clear view of the campaign results. This enables you to effectively compare and assess performances in media channels at different stages of the funnel.
Key PPC Services:
Paid Search and Paid Social
Amazon PPC
PPC Display and Programmatic
PPC Reporting
PPC eCommerce
---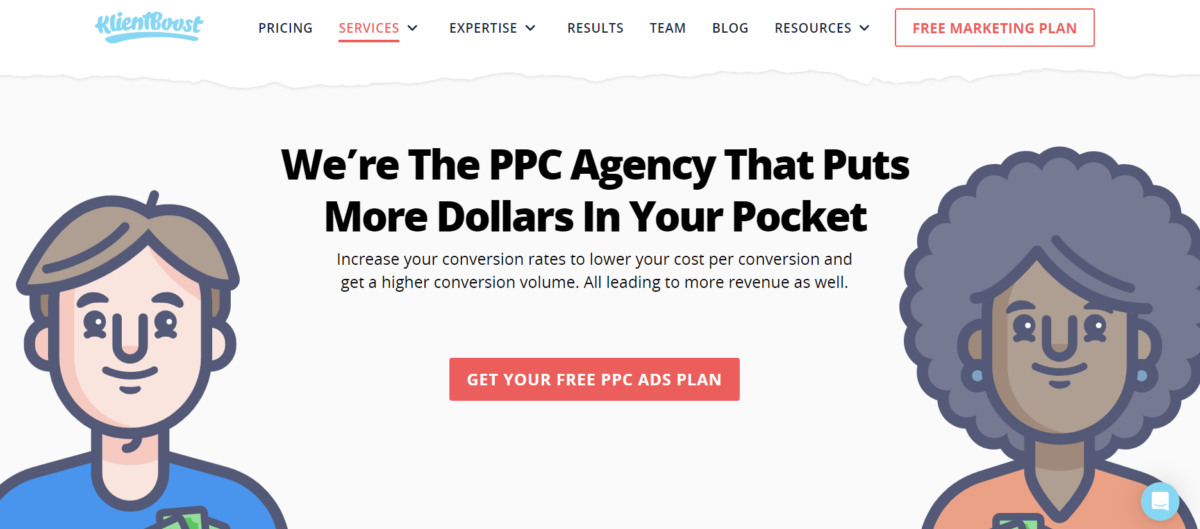 A performance marketing agency with hundreds of client wins under its belt, KlientBoost stays true to its promise of overcoming sales plateaus and boosting revenues. Its expertise is in lead generation, SaaS, eCommerce, and digital marketing. With flexible solutions for any budget, it can cater to a wide range of businesses, from small startups to giant brands.
With its PPC services, KlientBoost helps increase your conversion rates, lower your cost per conversion, and boost your conversion volume–all of which contribute to higher revenue. It also equips you with the best tools for keyword research and ads optimization. Beyond paid search, KlientBoost takes your PPC campaigns to new heights with ad campaigns on leading social media platforms. Moreover, it keeps you well-informed about your campaign performance through regular reporting.
With KlientBoost, you have the option of getting just a one-time PPC audit, signing up for ongoing consulting and PPC management, or having a revenue share agreement. The one-time audit gives you a glimpse of your PPC, while ongoing services take the burden of understanding the complexities of PPC off your shoulders. For certain clients, revenue sharing reduces risks through a beneficial partnership.
KlientBoost offers a free PPC Ads Plan you may want to consider. This will give you an idea of where your PPC journey is and how you can optimize it for maximum ROI.
Key PPC Services:
PPC Audit and Strategy
Manual and Automatic Bid Optimizations
Keyword Research, Refinement, and Matching
ROI Conversion Tracking
Creative Ad Copywriting and Testing
Image Ad Creation & Split Testing
---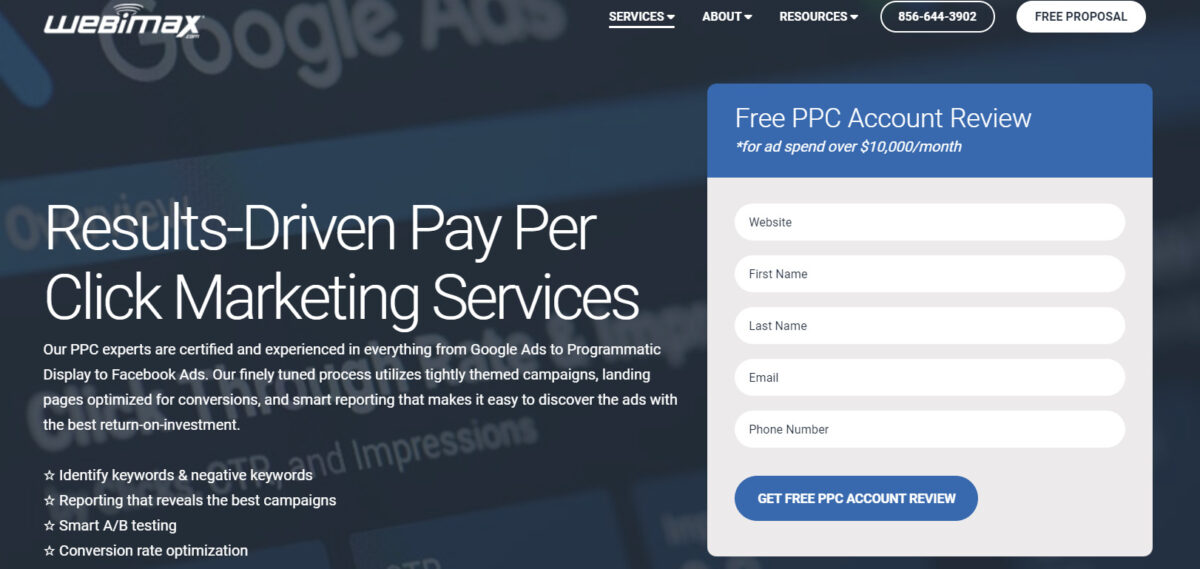 WebiMax is a digital marketing agency with a team of more than 50 experts delivering results-driven strategies that drive results. Its services include reputation management, search engine optimization, and PPC marketing.
With most of its clients being small and mid-market companies, WebiMax employs a client-centric approach that prioritizes effective communication and education. This makes sure that clients are well-informed about best practices across all aspects of digital marketing. Going beyond being an outsourced vendor, WebiMax becomes a strategic partner for these growing companies.
The certified PPC experts of WebiMax create themed campaigns for Google Ads, Facebook Ads, and other platforms. It conducts thorough keyword research to refine PPC campaigns and optimize lead generation. Through in-depth analysis, it identifies and selects the right ad channels and employs strategies such as geo-targeting, A/B testing, and remarketing. Another feature that makes WebiMax an excellent choice is its smart reporting capabilities that allow you to identify the most successful ads with the best ROIs.
WebiMax offers a free PPC audit, analyzing existing PPC accounts to discover opportunities, conduct funnel checks, and assess competitor strategies. When you sign up as its client, you are assigned a dedicated project manager who can provide personalized support and guidance.
Key PPC Services:
PPC Audit and Strategy
Keyword Research
Smart A/B Testing
Remarketing and Geo-Targeting
Bid Management
---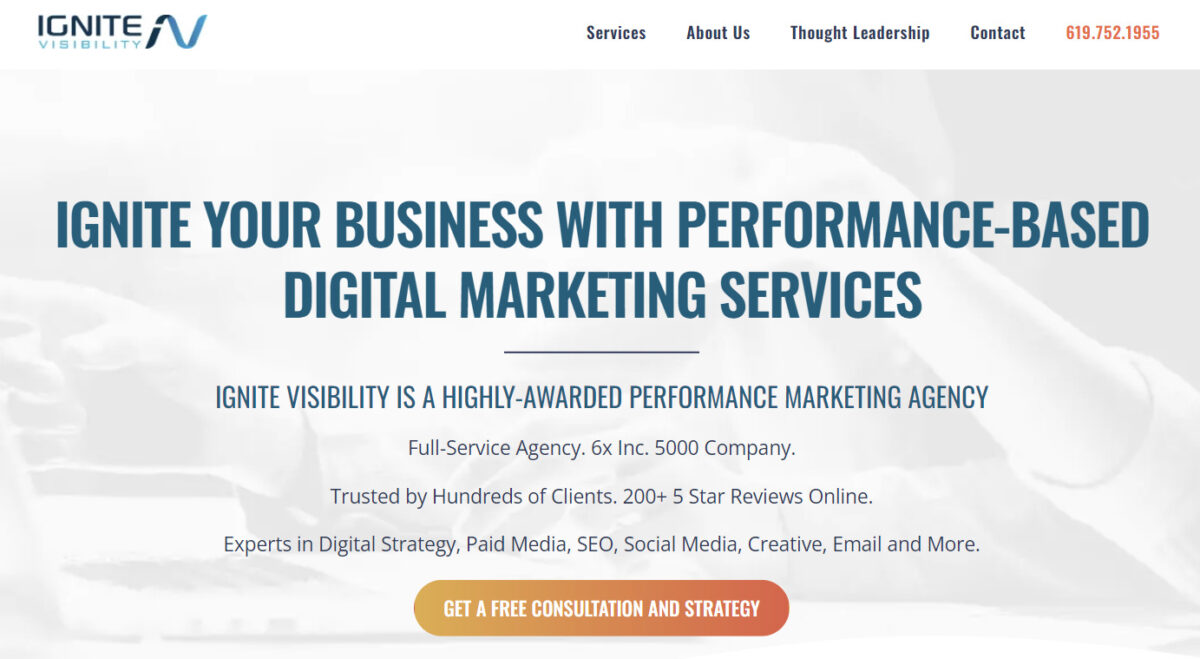 A popular digital marketing agency, Ignite Visibility boasts impressive credentials, including being a Google, Facebook, Microsoft, and TikTok Premium Partner. Having managed approximately $100 million in ad spend, Ignite Visibility is undoubtedly a trusted expert in the industry. Its expertise is further evinced by its contribution to the academe as a knowledge provider in search engine optimization and web analytics at UC San Diego.
Ignite Visibility seamlessly integrates PPC with other digital marketing disciplines, including social media, conversion rate optimization, SEO, content marketing, and public relations. ROI-focused, it customizes each paid campaign to achieve the most profitable results. Among its strategies are precise tracking, funnel-based approach, and A/B testing. It covers multiple paid platforms, including Google Ads, Bing Ads, and Facebook Ads. It also provides display and programmatic ads, remarketing, and other similar services.
Following a comprehensive six-step PPC process, it helps you get the most out of your paid media campaigns. This process begins with defining performance goals and may loop back after continuous monitoring and refinement. This holistic approach makes you benefit from integrated strategies that drive success across various channels.
Key PPC Services:
Paid Media
Display and Programmatic Ads
Remarketing
Ad Copy and Creative Development
---
What are the most popular forms of PPC?
PPC advertising is a diverse field with various forms catering to different advertising objectives.
Here are some of the most popular forms of PPC services.
Search Advertising
Search advertising is perhaps the most common form of PPC. Advertisers bid on keywords, and their ads appear alongside or above organic search results on search engines like Google and Bing. The primary advantage of search advertising is its ability to capture potential customers at the moment they are searching for products or services. It's a highly intent-driven form of advertising that can lead to high conversion rates if the campaigns are well-optimized.
Display Advertising
Display advertising consists of visual ads that appear on websites participating in advertising networks like Google Display Network. These ads can take various forms including banners, rectangles, and skyscrapers, and are usually designed to raise brand awareness or retarget previous visitors to your website. With a vast network of participating websites, display advertising offers a broad reach and the ability to maintain top-of-mind awareness among your target audience.
Social Media Advertising
Platforms like Facebook, Instagram, LinkedIn, and Twitter offer robust advertising platforms. Social media advertising allows businesses to target audiences based on a wide range of demographic and psychographic factors, creating highly tailored advertising experiences. Moreover, the social nature of these platforms facilitates engagement and sharing, which can further amplify the reach and impact of your advertising campaigns.
Shopping Advertising
Shopping ads appear on search engine results pages (SERPs) showcasing products with images, prices, and merchant names. They are especially useful for e-commerce businesses looking to drive traffic to product pages. The visual nature of shopping ads provides potential customers with a quick glimpse of the product, price, and brand before they click, which can help qualify the traffic and increase the likelihood of conversions.
Video Advertising
Video advertising on platforms like YouTube or within streaming services presents a dynamic way to engage audiences. With the ability to convey a lot of information in a short amount of time, video ads can be highly engaging and effective for both brand building and direct response objectives. The visual and auditory stimulation provided by video ads often result in higher engagement rates compared to other ad formats.
Retargeting/Remarketing
Retargeting, or remarketing, is a strategy that involves showing ads to individuals who have previously visited your website or interacted with your brand. This form of advertising is powerful in nudging potential customers further along the conversion funnel or re-engaging past customers. By reminding them of their previous interest, retargeting campaigns can effectively increase conversion rates and customer loyalty.
Each of these PPC forms comes with its own set of advantages and considerations. The right mix for your business would depend on your industry, target audience, and advertising goals.
How much should you spend on PPC and pay for the service per month?
The monthly spend on PPC services can vary widely among businesses depending on numerous factors including the size of the business, the industry competitiveness, geographic targeting, and the specific goals of the PPC campaigns.
Here's a breakdown of the cost spectrum and considerations:
Budget Range
At the low end, some businesses may spend as little as $50 per month on PPC, while others could spend upwards of $5,000 and beyond depending on their goals and other factors.
A commonly cited range for small to mid-sized companies is around $9,000 to $10,000 per month.
Factors Influencing Cost
The cost can be significantly influenced by the geographic location you are targeting, the competitiveness of your industry, keyword search volume, and your specific advertising goals.
Who manages your PPC campaigns and your choice of ad network can also have a substantial impact on costs.
Cost Per Click and Impressions
Average costs for PPC are cited as $2.59 per click and $3.12 per 1000 impressions, though these figures can fluctuate based on the factors mentioned above.
Management Fees
If you opt for professional PPC management, you may incur additional fees. The monthly fee for PPC management can range from $1,500 to $10,000, or 10-20% of ad spend, depending on the fee structures of the managing agency.
Return on Investment (ROI)
It's also essential to consider the ROI of your PPC campaigns. On average, businesses make $2 for every $1 spent on PPC, highlighting the potential for a positive return.
Here is a concrete example.
Let's consider an SME in a moderately competitive industry targeting a medium-sized geographic location. If they opt for professional PPC management, their monthly costs might include the management fee plus the ad spend.
Assuming a management fee of $3,000 and an ad spend of $7,000 (totaling $10,000), they'd fall within the typical range for small to mid-sized companies. The key would be to monitor the ROI meticulously to ensure the campaigns are cost-effective and meet the business goals.
Considering your PPC budget should be a strategic decision based on your business goals, industry, and available resources.
It's advisable to consult with PPC experts to determine the most efficient budget allocation for your campaigns, ensuring you get the most out of your advertising spend while aiming for a positive ROI.
What is the downside of PPC advertising?
Like any marketing strategy, it comes with its set of disadvantages.
Here's an in-depth look at some of the downsides associated with PPC advertising:
Costs Can Escalate Quickly
PPC, as the name suggests, charges advertisers per click. For competitive keywords or industries, the Cost Per Click (CPC) can be quite high, sometimes even exorbitant. Without proper budget management and strategy, expenses can skyrocket quickly, potentially draining resources without delivering the desired ROI.
Temporary Visibility
Unlike organic SEO efforts, the visibility afforded by PPC is temporary. Once your budget is exhausted or you pause your campaigns, your ads disappear from the platforms, along with the visibility and traffic they were driving. This contrasts with organic rankings, which tend to persist over time.
Complexity and Expertise Required
Running effective PPC campaigns requires a steep learning curve and a significant time investment. You need expertise in keyword research, ad copywriting, landing page optimization, and data analysis. Mistakes or lack of optimization can lead to wasted ad spend.
Immediate Results but Not Always Long-term Solutions
While PPC can deliver immediate traffic and conversions, it does not build long-term assets or audience relationships the way content marketing or organic search efforts can.
Competitive Marketplaces
The competitive nature of PPC, especially in highly saturated markets, can lead to bidding wars over prime keywords. This competition drives up costs and requires continuous monitoring and adjustment to maintain a favorable position.
Click Fraud
Click fraud is an unfortunate reality in the PPC world. Competitors or malicious actors can click on your ads to deplete your budget and undermine your campaign's effectiveness.
Lack of Trust
Studies have shown that some users are wary of sponsored listings and prefer to click on organic results. This trust barrier can impact click-through rates and conversions.
Brand Reputation Risks
Poorly crafted or misaligned ads can harm your brand reputation. Also, negative user experiences on landing pages can have lasting adverse effects on how prospects perceive your brand.
Algorithm Dependency
PPC platforms like Google Ads or Microsoft Advertising are subject to algorithm changes that can significantly impact campaign performance, often with little to no warning. Advertisers must stay updated and adapt to these changes to maintain campaign effectiveness.
Data Privacy Concerns
The increasing emphasis on data privacy and regulation can impact the amount and type of data available for targeting and analysis, which may limit the effectiveness and insights derived from PPC campaigns.
When considering PPC advertising, it's crucial to weigh these challenges against the potential benefits within the context of your overall marketing strategy. Engaging with experienced PPC professionals can also help mitigate these challenges and maximize your advertising ROI.
What is better SEO or PPC?
The comparison between Search Engine Optimization and Pay-Per-Click is akin to comparing a marathon to a sprint, each with its unique strengths and suited for different marketing objectives.
SEO is a long-term investment. By optimizing your website and content for search engines, you gradually build your site's authority and improve its organic rankings. This process, although slow, tends to result in sustainable traffic and has the advantage of being perceived as more trustworthy by users. Over time, the cumulative benefits of SEO can lead to reduced cost per acquisition and a solid, loyal customer base.
On the flip side, PPC is all about instant visibility and quick results. The moment your campaign goes live, your ads start showing to your targeted audience. This is particularly beneficial when you're launching a new product or running a time-sensitive promotion. We've seen businesses swiftly climb the competitive ladder with a well-strategized PPC campaign, achieving immediate traffic, leads, and conversions. However, this comes at a cost, and the moment you stop funding your PPC campaigns, the traffic ceases.
A nuanced approach often lies in a balanced combination of SEO and PPC. While SEO lays down a foundation of organic visibility and credibility, PPC can be leveraged for immediate gains and to capitalize on timely opportunities.
By aligning the strengths of both channels with your business goals, you can create a synergistic effect that maximizes your online presence and overall return on investment. This integrated approach allows you to reap the benefits of both immediate visibility and long-term organic growth.
What are white-label PPC services?
White-label PPC services refer to the practice where a company provides PPC services that can be rebranded and resold by another company.
Essentially, a white-label PPC service provider operates behind the scenes, managing the PPC campaigns while allowing the reselling company to put its own label on the services provided. This arrangement is beneficial for agencies that may lack in-house PPC expertise but wish to offer PPC services to their clients. The reselling agency maintains the client relationship, while the white label provider takes care of the campaign strategy, setup, management, and optimization.
It's a collaborative approach that enables agencies to expand their service offerings and provide expert PPC services without the need to develop the requisite expertise internally. This way, they can meet the varied digital marketing needs of their clients efficiently.
How to Choose the Right PPC Services?
Search still dominates product discovery. In fact, a PwC report shows that 55% of consumers still consider search as their top source for product discovery and decision-making. This statistic underscores the enduring relevance of search engines in influencing consumer choices. While SEO strategies aid in organic visibility, PPC provides more immediate outcomes for faster growth.
Google estimates that for every $1 spent on ads, businesses can gain a substantial return of $8. This figure demonstrates the potential economic value that PPC advertising can deliver. When managed effectively, PPC can yield returns that are eight times the initial investment. However, choosing the right PPC agency contributes to this success.
Our list above narrows down your choices. To determine the right one for your needs, clearly define your goals and budget and look for the agency that is aligned with your brand. Check their certifications and assess their expertise in your niche. Ask about the specific PPC services they offer and their approach to PPC management. Read online reviews to gain insights from previous clients. Make sure the PPC provider you choose understands your brand, values, and target audience.
PPC is a long-term commitment that requires innovative strategies. While results can be immediate, optimal outcomes can only be achieved over time. So, choose a partner you can have a productive and strong working relationship with.