Advertising Disclosure
Advertising disclosure:
Our partners compensate us. This may influence which products or services we review (also where and how those products appear on the site), this in no way affects our recommendations or the advice we offer. Our reviews are based on years of experience and countless hours of research. Our partners cannot pay us to guarantee favorable reviews of their products or services.
As an entrepreneur or manager, you're always looking for the most effective way to get the job done, including the marketing side of your venture. However, not everyone can devote time solely to promotional efforts. Or you may have acquired automated and AI-powered software to help your sales and marketing team, but you need to meet your growth targets. In such cases, promotional marketing or advertising agencies can fill the gap, providing the necessary strategies, creativity, and resources to capture your target audience on a massive scale.
However, the advertising game has grown more competitive than ever amid online and offline media's evolution. The industry's top players use cutting-edge technology and data to stay ahead of the curve, predicting trends and developing campaigns to add value to their client's products and services. Being full-service companies, they've been able to scale up and weather market changes. Their teams' varied specializations gave them access to more extensive, equally varied consumer markets. This article discusses ten advertising agencies that have consistently grown and contributed to the sector's upward trajectory. 
---
Top Advertising Agencies
Here are the world's 10 best advertising companies and their distinct capabilities:
Headquarters: London 
2022 Revenues: £14.4 billion (US$18.43 billion) 
The world's largest multi-national marketing and public relations agency to date, WPP's clientele includes 307 of Fortune Global 500 and all firms belonging to the Dow Jones 30. Several respected creative agencies are part of this conglomerate, including Ogilvy, AKQA, Wunderman Thompson, and VMLY&R. Also, PR firms such as FGS Global, BCW, and Hill+Knowlton Strategies make up this advertising giant. GroupM, a media investment company under its wing, produces over 2 million ad campaigns worth over $60 billion annually through its AI-enhanced and cross-channel optimized subsidiary GroupM Nexus.
The company, which has a 115,000-strong staff spread across over 100 countries, offers communications, experience, commerce, and technology services. Over 33,000 of its employees hold technology partner certifications. WPP won the Most Creative Company award at the 2022 Cannes Lions Festival.
WPP stands for Wire and Plastic Products. The agency was a wire basket and teapot manufacturer when it started in 1971. It evolved into its present status as the industry's "creative transformation company" when businessman Martin Sorrell and stockbroker Preston Rabl bought a majority stake in the company in 1985 and went into a series of mergers and acquisitions for the next three decades.
---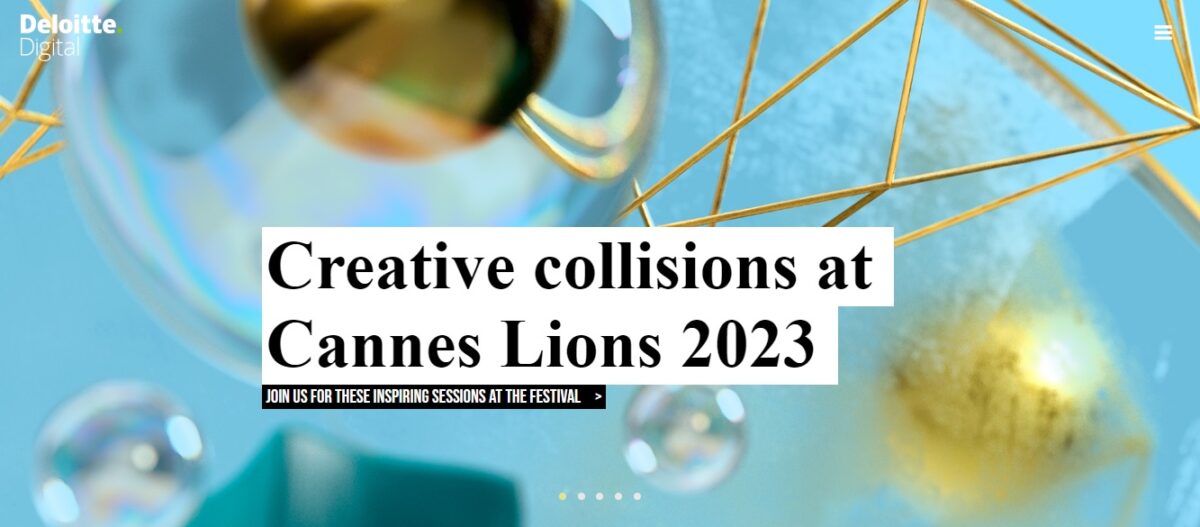 Headquarters: New York
2021 Revenues: $16 billion 
Deloitte Digital supports organizations of all types (B2B, B2C, and B2E) and sizes throughout their digital lifecycles, from strategy development to building their online and mobile presence. It boasts three "customer-led marketing offerings":
Customer strategy and applied design

(including pricing, product, and commercial spend consultancy)

Advertising, marketing, and commerce

(including content, social, and search strategy, digital and physical experience design, AR and VR design, film production, analytics, commerce strategy, and global market entry)

Digital customer

(human experience insights for sales, customer operations, and client service)
DD also has proprietary platforms: TrueServe (self-service AI and contact center), DigitalMIX (personalization and engagement), and Converge (data ecosystems)
DD has 48 studios in over 30 countries. This agency came to being after Deloitte acquired Übermind in 2012. Social agency Banyan Branch, omnichannel management firm Web Decisions, and strategy companies Doblin and Monitor later improved DD's capabilities. 
---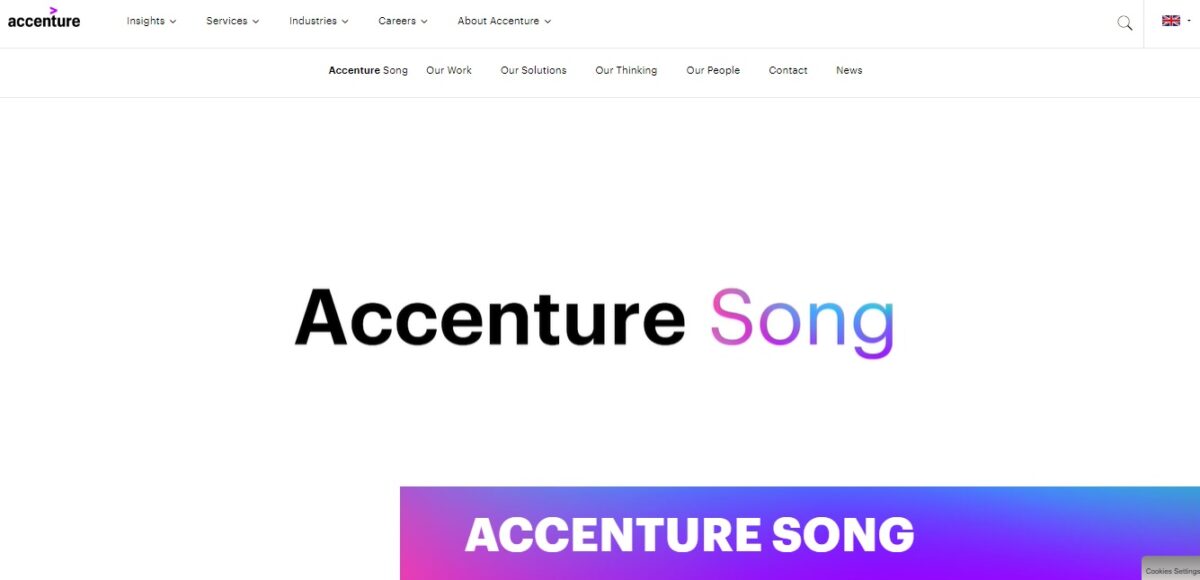 Headquarters: New York
2022 Revenues: $15.4 billion
Accenture Song represents Accenture's marketing, creative, design, and technology division. Forty firms have come under its wing since it started as Accenture Interactive in 2009. It may be the youngest player among the older ad "giants" in this list, but CEO David Droga is an industry veteran. The former Saatchi & Saatchi Asia regional creative director and Singapore executive creative director explained that unlike the generic Accenture Interactive, "Song" in the new company name reflects the humanity of its products and services. Moreover, Droga wants the rebranded company to operate outside the "old model" of holding companies to give clients new ways of "making money."  
Accenture Song explores opportunities in visual effects, AI, and the metaverse to improve customer experiences. Moreover, its services cover business growth and venturing, marketing and digital commerce strategy, product and channel experience creation, platform enablement, campaign activation, brilliant marketing performance, and customer service consulting.
---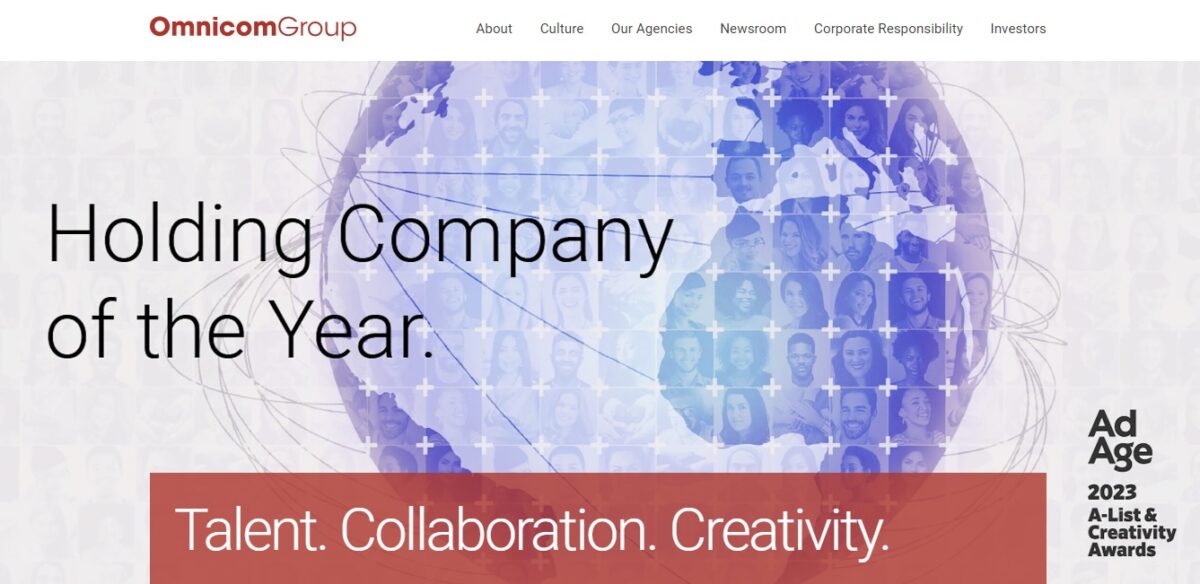 Headquarters: New York
2022 Revenues: $14.3 billion
Three global marketing networks compose Omnicom Group: Batten, Barton, Durstine & Osborn (BBDO), Doyle Dane Bernbach (DDB), and TBWA (Tragos, Bonnange, Wiesendanger, and Ajroldi) Worldwide. The so-called "big bang" merger happened in 1986, although Batten Co. began operating as early as 1891. The media outlet also manages the DAS Group of Companies and the Communications Consultancy Network. These networks offer brand advertising, media planning, buying services, customer relationship management, public relations, and more. In 2023, Omnicom introduced Omni Assist, a generative AI developed in partnership with Microsoft and accessible across the enterprise.
The combined businesses employ over 74,000 people who serve over 5,000 clients in over 70 nations. Its recent accolades include the 2023 Holding Company of the Year award from Ad Age and the 2023 Creative Holding Company of the Year from The One Show.
---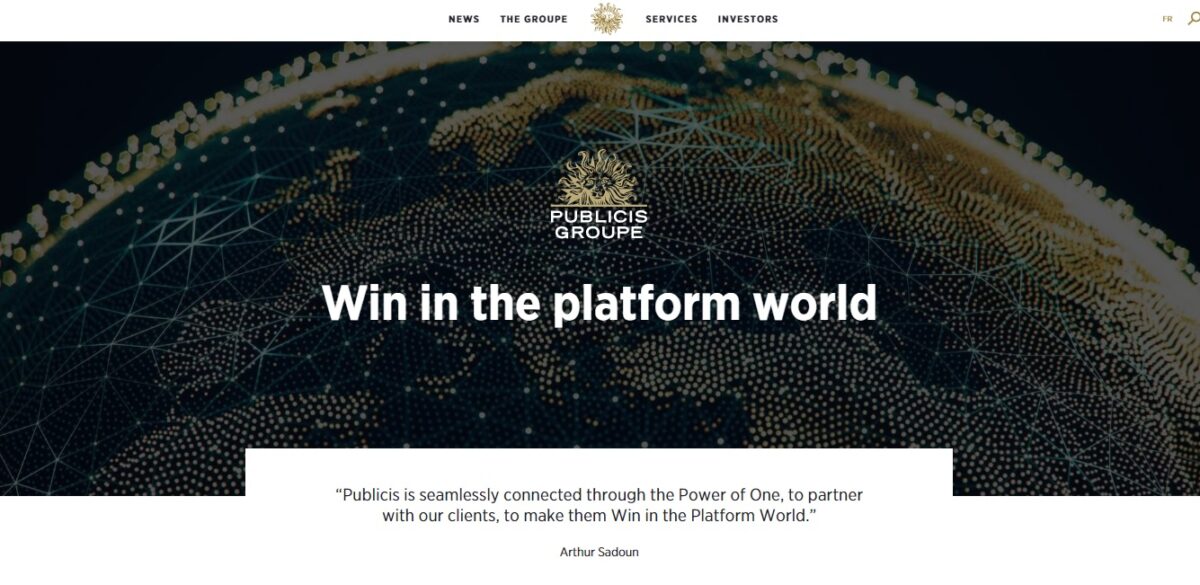 Headquarters: Paris 
2022 Revenues: €12.57 billion ($13.72 billion)
Publicis Groupe follows a "connecting company" model to make clients win in the "platform world" through seamless access to its four solution hubs:
Publicis Communications

covers its creative communications services (Saatchi & Saatchi, Publicis World, Leo Burnett, and others)

Publicis Sapient

is its data science, agile engineering, and customer obsession arm

Publicis Media

involves member firms handling consumer engagement for clients through performance marketing, analytics, commerce, and investment (Digitas, Starcom, Zenith, Spark Foundry, Performics)

Publicis Health

supports the business transformation of health and wellness clients (Digitas Health, DiscoveryUSA, Publicis Health Media, Publicis LifeBrands) 
In February 2023, Publicis launched the Epsilon Digital Customer Data Platform (CDP). Aside from being a first-party data solution, the CDP enables marketers to activate campaigns on owned and paid channels in a simple, self-service portal.
Publicis now has a 78,000-member talent pool working from 100 nations. The company name was founder Marcel Bleustein's idea—he combined the French term for advertising (publicité) and the number six from the firm's founding year, 1926. 
---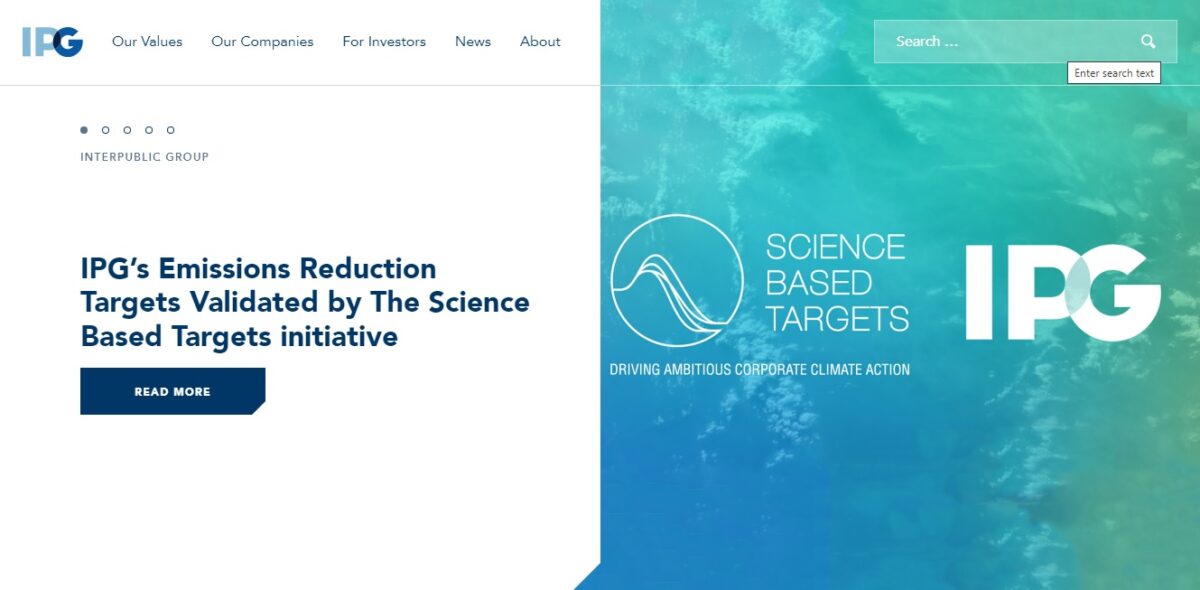 Headquarters: New York
2022 Revenues: $10.93 billion
Companies belonging to IPG produce customized marketing solutions in its three main segments: 
Media, data, and engagement solutions: global media and communications, digital brand experience, advertising and marketing technology, digital services and products, data management and analytics, e-commerce services, and strategic consulting.
Integrated advertising and creativity-led solutions: corporate and brand identity services, advertising, and strategic consulting.
Specialized communications and experiential solutions: global public relations and specialized services, such as events, entertainment, and sports marketing. In March 2023, its PR agency Golin unveiled its AI incubator SPARK for ideation, storytelling, and content delivery in the Asia-Pacific.
For a second year in a row, IPG is a recipient of Effie U.S. Awards' Most Effective Holding Company in 2023.
IPG was the former McCann-Erickson Inc., the successor of Alfred W. Erickson's agency founded in 1902 that later merged with Harrison McCann's company. The rebranding to its current name occurred in 1961. Approximately 58,000 people currently work for IPG firms in over 100 countries.
---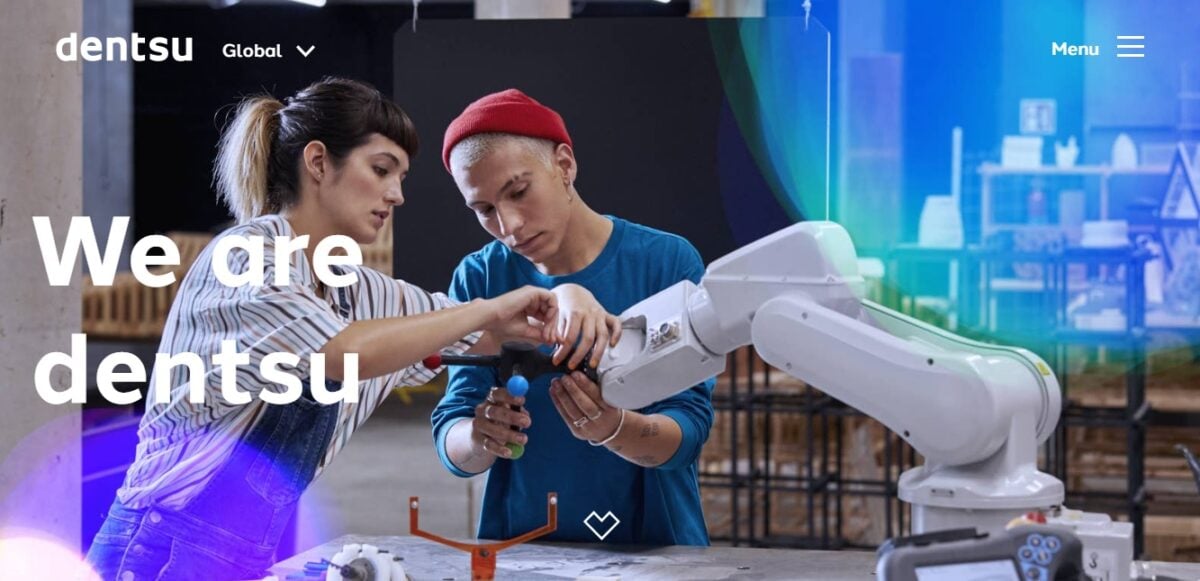 Headquarters: Tokyo
2022 Revenues: ¥1.1 trillion ($7.76 billion)
Dentsu has expanded its three lines of business—creative, media, and CRM—from Japan to an international network consisting of 750 overseas partners and 160 local ones. Nearly a third of its consolidated net revenue comes from customer transformation and technology or "CT & T," which includes marketing technology, system integration, customer experience management, and growth strategy. Its leading member agencies promoting growth in CT&T are Merkle, iSiD, and Dentsu Digital.
Dentsu's roots go back to 1901 when war correspondent Hoshio Mitsunaga established an ad-selling company to support his news agency. He combined the two entities in 1907, calling it Dentsu. Dentsu began opening offices outside Japan in 1959. Its partnerships with America's Young & Rubicam in 1981 and the UK's Aegis Group PLC in 2012 further strengthened its global reach. The company shifted to a pure holding-company structure in 2020, changing its name to Dentsu Group Inc., replacing its former trade name Dentsu Inc. In the same year, Dentsu International became the new name of Dentsu Aegis Network Ltd, which handled its foreign operations.
Approximately 69,000 people work at Dentsu and its member companies in 145 nations and regions.
---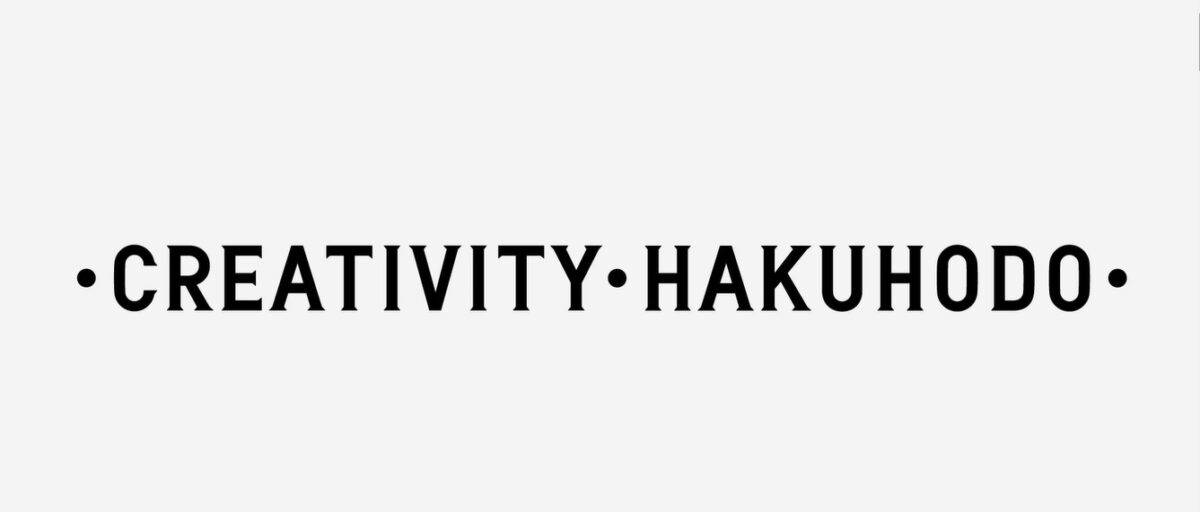 Headquarters: Tokyo
2022 Revenues: ¥895.08 billion ($6.32 billion)
Hakuhodo believes in the "seikatsusha" (living person) approach to viewing customers with unique desires and needs instead of faceless consumers. The company's data management platform (DMP) allows it to create customized client solutions. At the same time, businesses can integrate the DMP with their databases for deeper customer knowledge and insights into trends. Hakuhodo also performs research and development using AI, big data analytics, and their annual HABIT/ex and Global HABIT surveys. Moreover, it provides data fusion management strategies for information anonymity, behavioral scoring, ID-POS (purchase) data and time-series analysis modeling, and marketing mix modeling.
Advertising space broker Hironao Seki established Hakuhodo in 1895. In 1924, it became a stock company that was incorporated in 1955. Like Dentsu, the company adopted the account executive system in the late 1950s. In 2003, Hakuhodo DY Media Partners Inc. came into existence and became listed on the Tokyo Stock Exchange two years later. The business has over 150 offices in 20 nations and regions.
---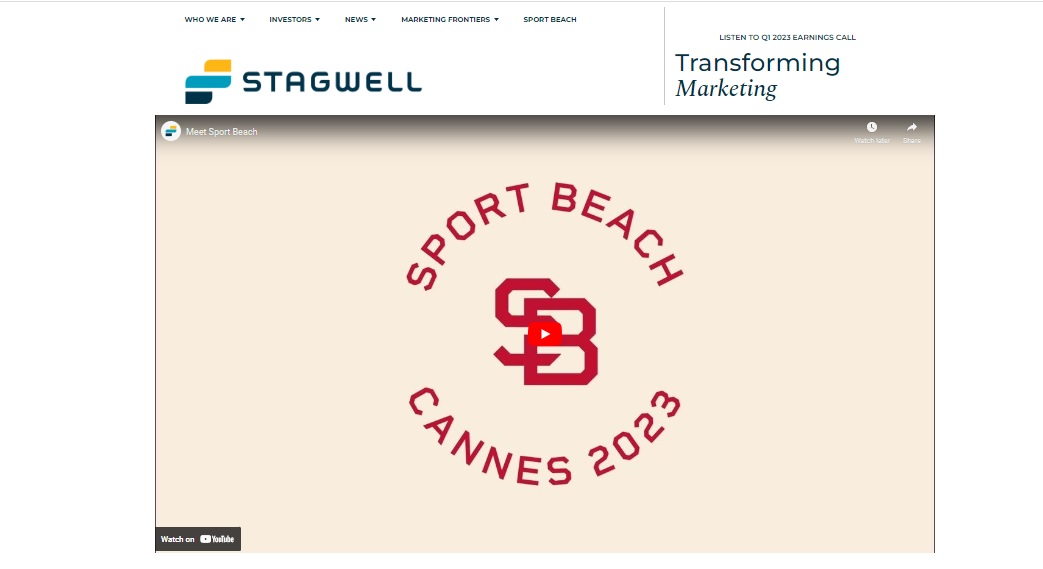 Headquarters: New York
2022 Revenues: $2.7 billion
Stagwell Inc. is the new entity that emerged following the 2021 merger between the Stagwell Marketing Group Holdings, founded in 2015, and MDC Partners Inc., founded in 1980. Their capabilities include research and insights, digital transformation, global media and content, creative services, public affairs, and advocacy. The company also hosts the Stagwell Marketing Cloud, which includes real-time consumer search, "comms tech" (to land your message onto your target journalist, influencer, or other audience using AI), media studio (strategy, analytics, and media buying), and advanced platforms (AR, first-party data access for the travel sector, peer-to-peer texting, and in-airport TV).
Founder and CEO Mark Penn is considered the father of modern polling. He established Penn and Schoen in 1975 before becoming Microsoft's chief strategist in the 1990s and a political pollster a decade later (for Hillary Clinton and Tony Blair). Penn said that MDC's creative strength was what Stagwell's data expertise (always-on market intelligence, AI-driven PR SaaS, and global survey) needed to become a new industry force.
The 13,000 employees and 1,250 engineers working for over 70 Stagwell member firms from 34 countries serve 4,000 clients worldwide.
---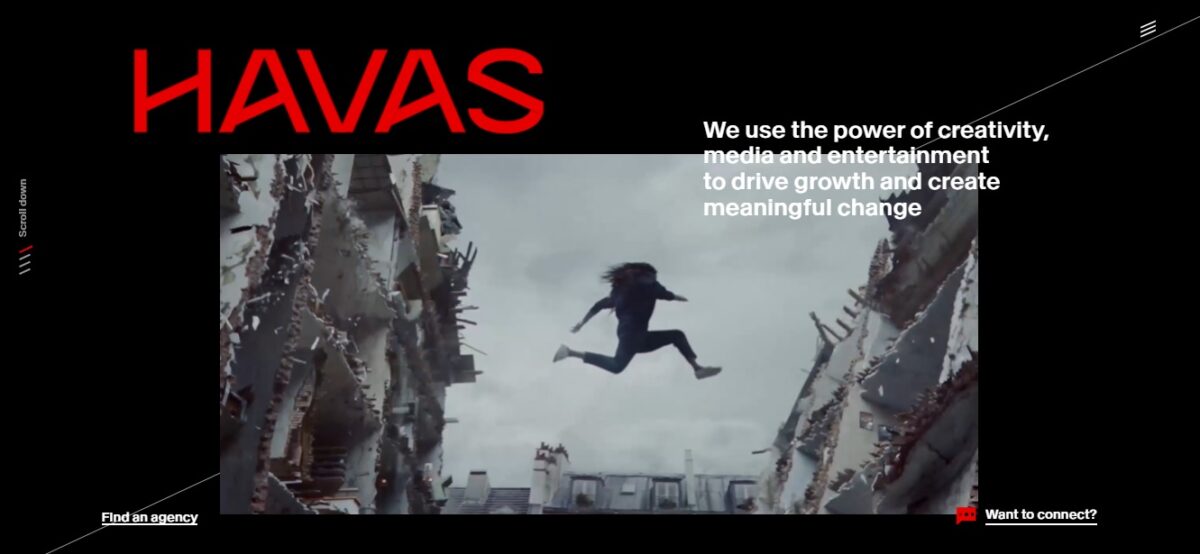 Headquarters: Paris
2022 Revenues: €424 million ($463.88 million)
Havas is a marketing company under French communications and entertainment leader Vivendi, which recorded €9.6 billion ($10.48 billion) in revenues for 2022. The over 300 agencies under the Havas umbrella offer business consultancy (including analytics), brand consultancy (design, sponsorship, and events, both live and digital), creative services, media (including paid media and consumer intelligence), production and content at scale, customer experience, PR, and health and wellness communications. 
The company's three business units are Havas Creative, Havas Media (Havas Media and Arena Media, which handle mobile solutions, outdoor advertising, experiential marketing, and sports), and Havas Health & You. In 2020, Havas Media launched Havas Market, its full-service eCommerce offering. Meanwhile, the talents of Havas Sports & Entertainment and Socialyze Paris launched Havas Play in 2022 to further campaigns in web3, media gaming, and the metaverse.
Havas Group came from Bureau Havas, set up by Charles-Louis Havas in 1835. It became the world's first international news agency, translating news reports from French and foreign papers for distribution in France and the overseas press. The founder's sons developed the advertising side of the business from the 1850s onwards. In the 1940s, Agence Havas reorganized its news section as Agence France-Presse after the Nazis left France and was under government control for a time. It became privatized in 1987. Vivendi acquired Havas in 2017.
The 22,000-plus people working for Havas Group agencies belong to 70 so-called "Havas Villages"—or teams in which they can collaborate and learn from each other—in over 100 countries.
---
---
2023 Online and Offline Ad Spend Forecast
Insider Intelligence predicts that 2023 digital ad spending will rise 9.5% year-on-year to $601.84 billion.
Meanwhile, Statista foresees global budgets for traditional ads to hit $306.79 billion in 2023.
---
Get All the Promotional Marketing Support You Can Get
The advertising houses discussed above may be more enterprise-level agencies. However, the listicle aims to broaden your view of the advertising world and the sophistication these old hands have achieved through the decades. 
If you're considering hiring ad professionals for promotional marketing, view our digital marketing and PR agency partners roster.
Frequently Asked Questions
What are the pros and cons of hiring an ad agency?
Outsourcing your advertising activities has its benefits and drawbacks. Here are some of them:
Pros:
Cost-effective due to fresh perspective, an abundance of experience, skills, and industry knowledge (which means established networks, strategic planning, and less trial and error)

Timely delivery (no software training needed)

Wider market reach

Campaign performance tracking and measurement

Improved corporate image
Cons: 
Your business might not be a priority due to projects from other clients

Unfamiliarity with your brand and offerings (compared to an in-house team's in-depth knowledge of your products and services)

Risk of unclear expectations

Additional expense
How can I find the advertising expertise I need?
When choosing the ad agency for your business, consider taking these steps:
Study your company's requirements to determine the project's scope and completion target.

Know your company's budget for the project.

Research and check company reviews. Check their track record, portfolio, references, and pricing. Look for an agency that understands your brand's goals and needs.

Set expectations early.

Gauge their communication style (as the agency must provide sufficient engagement throughout the project)

Leave room for new ideas and routines.

Ask how they determine to price and deliver their performance reporting and data analysis.
What are some of the challenges currently facing ad agencies? 
Some of the top struggles ad companies have to deal with include:
"In-housing" or upskilling internal staff to handle advertising

Brands bundling several products into one campaign

Marketing budget cuts or consolidation

The growing number of agency people refusing to return to physical offices