Clearly, the most significant factor affecting retail trends in 2021, continuing from 2020 and undoubtedly continuing through to 2022, has been the global emergence of COVID. We have examined the effects in detail, including a massive post looking at COVID-19 eCommerce Statistics.
However, we can't state that all the current retail trends are because of COVID. Sure, it has accelerated many, e.g., the shift towards online shopping, but there was movement in that direction anyhow. COVID has severely altered the timeline of change in retail, however.
In this post, we look at some of the current retail trends, along with indications of how things could move in the foreseeable future.
---
18 Retail Trends for 2022 and Beyond:
---
1. Consumer Sales Have Generally Been Strong, Despite the Pandemic
2021 has seen a gradual re-opening of the world economy. As Deloitte phrases it, "The high street re-opens." With more non-essential stores now operating, many consumers have gone on a shopping binge. They are spending money they would typically spend on travel on other things, like home improvement and consumer goods. Many places are also loosening restrictions on the hospitality sector. This consumer-led recovery is likely to continue into 2022 and beyond.
---
2. Still a Threat of Ongoing Store Closures
The last few years have seen an avalanche of store closures. This trend began long before COVID and was inevitable once online shopping began to take hold. However, the pandemic has accelerated the movement, particularly with shops closing for extended periods during lockdowns.
However, a return to "normal" post-COVID life is unlikely to reverse this trend. Thus, while the closure rate may decrease, there will still be many more closures yet to come.
Real estate data tracker CoStar reported that 40 major retailers (presumably in the USA) declared bankruptcy in 2020, and more than 11,000 store closures were announced. This was on top of 9,300 store closures in 2019.
The exception to this trend is the dollar store sector which is expanding. Dollar stories accounted for half the store openings in the US in 2020, and Dollar General has announced it will add 1,050 locations in 2021.
---
3. Move Towards Online Shopping
The obvious counterpoint to the closure of brick-and-mortar stores has been an increase in sales made by their online counterparts. According to a Verizon Look Forward study reported by Retail Customer Experience, 60% of adults stated that they shopped mainly in person pre-pandemic. That figure has fallen to 37% now. In addition, 42% of the survey participants anticipate that they will be shopping in person and online equally in a year's time.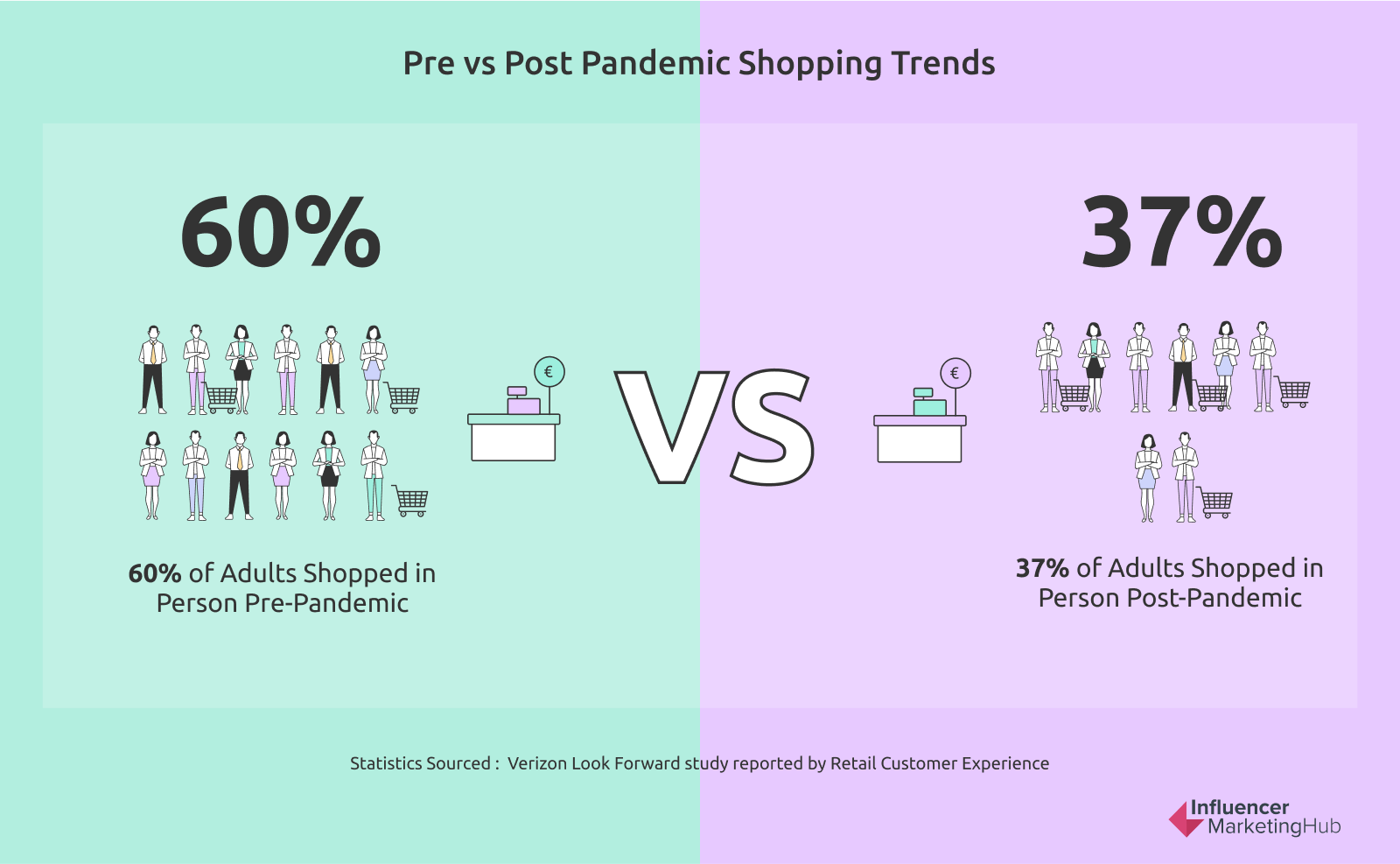 In the UK, 5.7 million households shopped for their Christmas groceries online. Major supermarket chain Tesco's online grocery sales reached more than $1.38 billion during the 19-week Christmas shopping period. Competitor Sainsbury saw a 128% growth in online grocery sales over the Christmas period.
As the world opens up to some degree, there appears to be some rebalancing in the percentage of people claiming to use online shopping predominantly. For example, 16% expect to shop mostly online in a year's time, 6% higher than before the pandemic, but an 8% drop from today.
Many retailers now take a digital-first approach, where they place their primary focus on their online store ahead of their physical shops. They have invested heavily in digital technology and have built online-only warehouses.
---
4. Free Shipping and Speedy Delivery are Expectations for Many Consumers
At the moment, there is a conflict between consumer expectations and the realities of COVID. Consumers may be doing much more of their shopping online, yet they still want access to their purchases as soon as possible. They expect quicker deliveries than ever, and many online players, such as Amazon, have put much effort into expediting this.
Unfortunately, COVID has led to a colossal shipping crisis, with delivery delays around the globe. As we move away from COVID lockdowns, there should be some improvement in world logistics, and average delivery times should come down again.
Free shipping can be a deal-breaker for online shoppers. 90% of consumers say they would shop online more often if given the option of free shipping. In addition, 24% of consumers admit they would spend more to qualify for free shipping. Companies with free shipping have a 20% higher conversion rate than those without this option.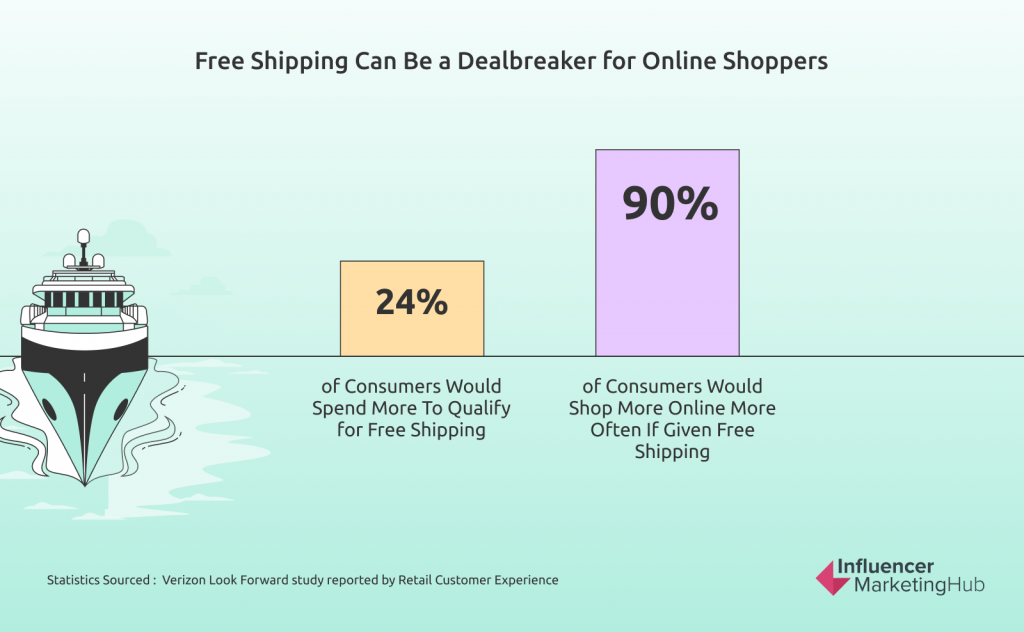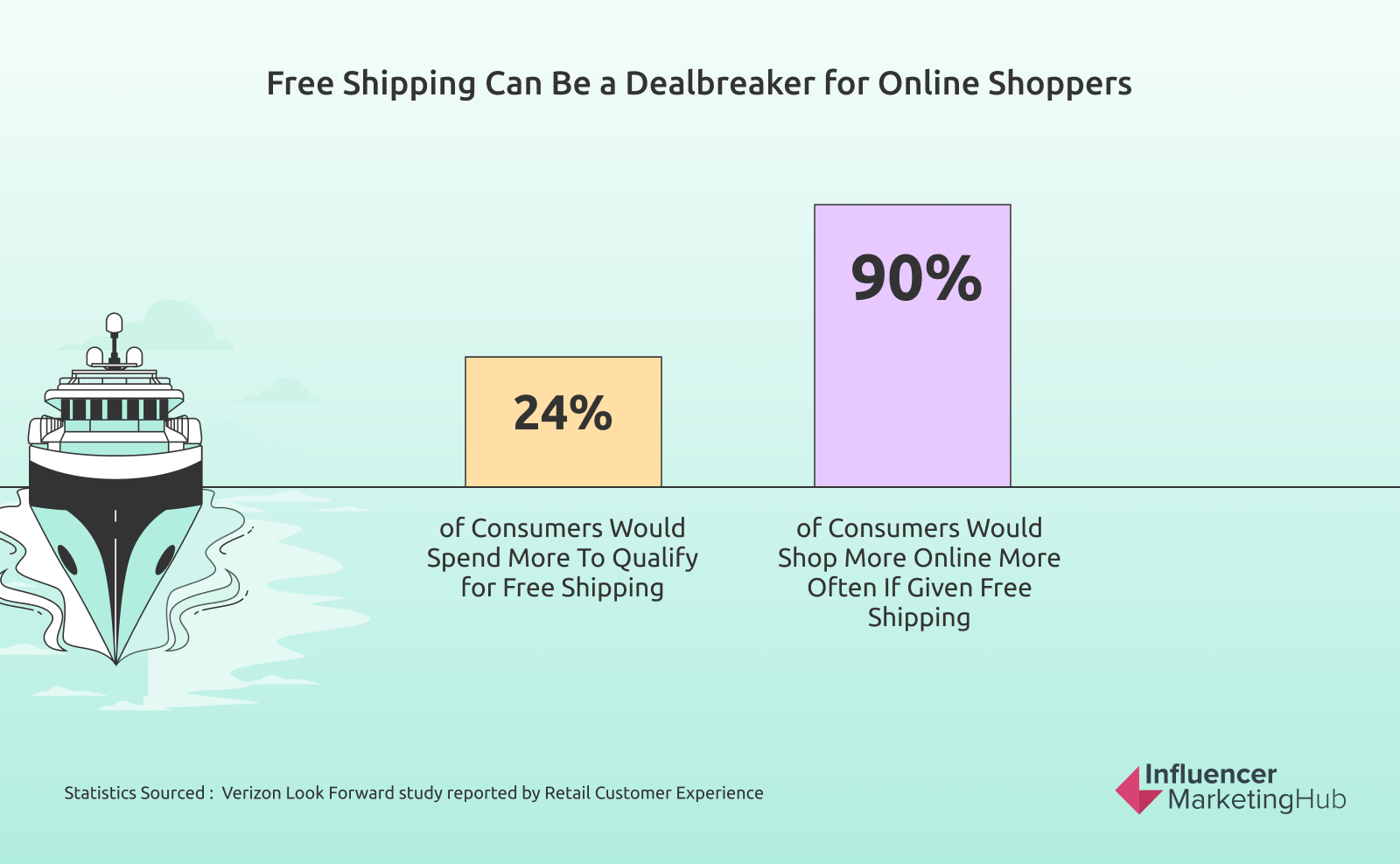 ---
5. Expansion of the "At Home" Economy
During the pandemic, the "at home" economy emerged, and it appears to be remaining, despite a widespread loosening of restrictions. Consumers have shifted their spending priorities into areas such as home cooking, online shopping, and consuming digital products.
Fewer people may be now working from home than a year ago, but there are still many people who have discovered they enjoy the absence of a commute and have continued to work from a home office at least a couple of days a week.
---
6. Physical Stores Redesign Spaces to Make Customers Feel Safe
Brick-and-mortar stores have realized that they have had to redesign their spaces to keep customers separated and feeling safe. While they will undoubtedly reverse some of these once COVID disappears, many will remain in place for some time yet.
Many customers still want to go to brick-and-mortar stores; they love the in-store experience and prefer to physically interact with products before buying them. However, they need to feel safe before they enter a store.
These changes can be as simple as adding Perspex screens at the checkouts or as complex as making complete changes to the in-store layout, with separate entrances and exits to divide traffic.
---
7. Greater Use of In-Store Self Checkouts
One example of store redesign has been increased use of self-checkouts (often allied with contactless payments). According to the Verizon Look Forward study, 23% of the respondents now use self-checkout.
Some stores have even moved away from static POS counters to using mobile payment systems.
---
8. Increase in Contactless Payments
Contactless payments may not have been invented during the pandemic, but they have expanded in popularity over 2020-2021. According to the Verizon Look Forward study, about one in three adults either used or heard about contactless credit cards (36%), contactless mobile payments (33%), and grocery delivery services (38%) for the first time during the Coronavirus pandemic.
In some countries, such as New Zealand, contactless payments were slow to take off because of high bank fees for retailers using the technology. The banks reduced these fees in 2020 due to increased demand during COVID, but many subsequently increased these charges in 2021. Consumers have now experienced the advantages of contactless payment and still demand access, which has caused conflict.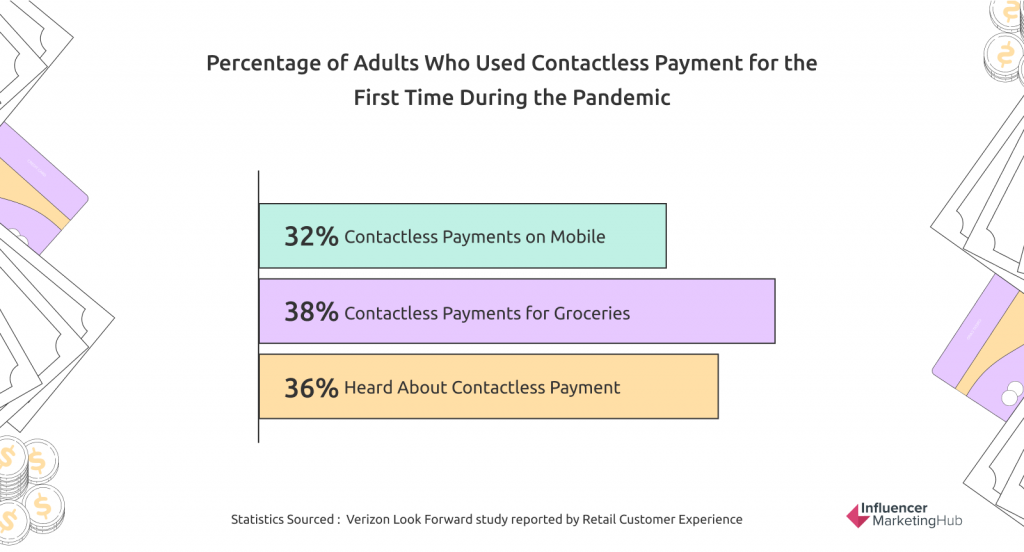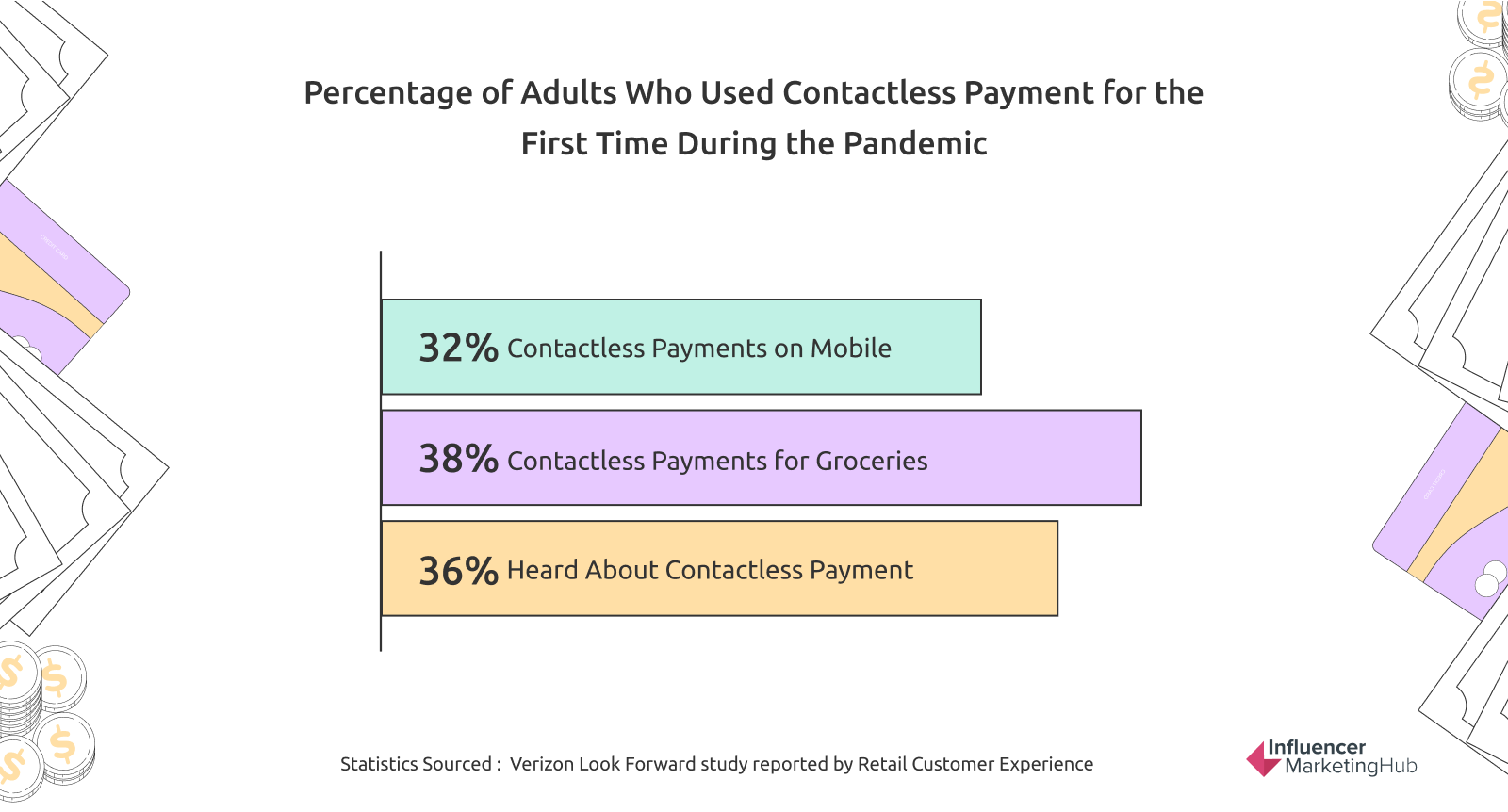 ---
9. Retailers Discover the Advantages of AI
Retailers are increasingly using AI in their operations. It took some time for the internet of things to move from concept to reality, but it is now commonplace. Typical uses of AI in retail include inventory management, adaptive homepage, dynamic outreach, interactive chat, visual curation, guided discovery, conversational support, customer engagement, and more.
Firms use AI for a personalized shopping experience. One obvious application is chatbots. Estimates say that 91% of internet users interact with a chatbot daily.
---
10. Increased Use of Voice Search and Personal Assistants
Another specialist application for AI is an increase in the use of voice search and personal assistants.
Google reports that 27% of people on the internet now conduct voice searches on their mobile devices. It is particularly popular with Millennials and Generation Z, who prefer to talk into their phones rather than type.
---
11 .Livestreaming Has Grown in Popularity
Livestreaming has grown in popularity over 2020 and 2021. Home-bound consumers found livestreaming to be a way they can engage when shopping online. Consumers spent hours watching celebrities and influencers hosting entertaining shows on various topics designed to sell.
---
12. Seniors Finally Uptake New Technology
Traditionally seniors are the last group to take on any new technology. They have spent most of their life without the technology and strongly resist change over their final years. However, seniors have also been the demographic most at risk from COVID and have had to adapt to the new post-pandemic environment.
The pandemic has forced the elderly to accept retail technologies such as online shopping and telehealth consultations. Some have also taken to using smart home devices and assistant tech to avoid nursing homes. This trend is unlikely to reverse, even as economies open again.
---
13. Increased Popularity of Private Labels
Many budget-conscious shoppers now primarily purchase private label products. This is because they would rather pay less for a functioning no-name product than paying a premium for a product with a known brand name.
However, it isn't just the poor who buy private label products nowadays. Sales of private label products now outpace the sales of branded products by 3x.
Private label products took off in Europe before they did in the USA. In the UK, 40% of grocery sales are of private label products. While they are less popular in the United States, they are expected to have a 25% market share in the next decade, reaching 32% for Millennials.
Retailers have helped accelerate this move because they can make margins of 25-30% higher from private label products than they can from selling branded products.
---
14. Increase in Social Commerce on Instagram
The most advanced (Western) social network for social commerce is Instagram. Their announcement of Instagram Shopping and the ability to make purchases directly within the app is a groundbreaker. Retailers can now make their products easily discoverable on Instagram. You can tell your story and highlight your products. People can shop at the moment of discovery, propelling them through the purchasing journey.
Retailers can use social commerce to customize and personalize the shopping experience. For example, a checkout on Instagram (or another social network) allows retailers to give their customers an all-in-one experience. As a result, brands can interact with customers, set personalized discounts, receive important feedback, and then ultimately sell, all without people ever leaving Instagram.
---
15. Retailers Regularly Engage in Omnichannel Marketing
We have previously written about the trend towards omnichannel marketing. Businesses that adopt omnichannel strategies achieve 91% greater year-over-year customer retention rates than businesses that don't. Consumers now use an average of almost six touchpoints when buying an item, with nearly 50% regularly using more than four.
Many retailers and other firms are now spreading their marketing campaigns across multiple channels rather than focusing on just one or two. Often, a brand reaches a customer with different channels at different stages of their purchasing cycle. However, omnichannel marketing isn't simply using multiple channels for a campaign. It's ensuring your channels interact in such a way that a customer receives a seamless marketing experience.
One way retailers engage in omnichannel marketing is when they use AR and VR to augment the shopping experience both in-store and online. For example, you can use AR to preview a product before you commit to purchasing it.
---
16. Experience-Related Shopping Expands in Importance
There is a trend towards retailers making shopping more than just buying a good; they provide an experience. With the increase in popularity of eCommerce, particularly big players like Amazon, smaller traditional stores need to develop a point of difference to survive. To provide the best customer experience, you need to fully understand your products, your store, and your shoppers.
One technique used by Lidl is the treasure hunt experience. With this, people come in-store knowing they'll come across amazing offers and products, but those items won't be around for long. They devote about 20% of a store to 'Lidl Surprises,' a selection of unexpected goods in limited quantities, rotated weekly.
Other stores focus on building communities. Some bookstores even encourage people to remain in-store and read the books they have bought.
Some big retailers are now setting up smaller cut-down specialist stores, e.g., Ikea has opened a range of Ikea Home Planning Studios. Others create mini-stores that are stores-within-stores. Best Buy, Macy's, JCPenney, and Apple have all tried this in recent years.
---
17. Consumers Push for Sustainability and Retailers Feel the Need to Follow
The push for sustainability has significantly impacted retail in 2021 and will continue throughout this decade and beyond. Ideally, sustainable shopping means that consumers need to know what a product is made out of, where it is made and what they can do with it when they have finished with it.
Two-thirds of UK and German consumers believe it has now become even more important to them to limit the impact of climate change. Retailers have recognized this and started implementing initiatives like social-responsibility audits at factories and suppliers' factories and increased attention to social inclusion.
---
18. Increased Focus on Health and Wellbeing
Perhaps inevitably, because of the issues with COVID, health and wellbeing have become a significant focus in retail. Consumers devote more time and money to looking after themselves. There have been sizable increases in sales of vegan and plant-based foods, along with sales of "athleisure" clothing - the new everyday attire in the "at home" economy.
---
Sources
Note: Some of these sources have collected their data from various other places. In most cases, they provide additional information regarding these.
Frequently Asked Questions
What are the major trends in retailing?
These are some of the major trends in retailing:
1. Social commerce
2. Influencer marketing
3. Online stores in offline spaces
4. AR-powered shopping experiences
5. New brand identities
6. Free shipping and speedy deliveries
What are the retail trends for 2021?
These are some of the key retail trends for 2021:
1. Consumer Sales Have Generally Been Strong, Despite the Pandemic
2. Still a Threat of Ongoing Store Closures
3. Move Towards Online Shopping
4. Free Shipping and Speedy Delivery are Expectations for Many Consumers
5. Expansion of the "At Home" Economy
6. Physical Stores Redesign Spaces to Make Customers Feel Safe
7. Greater Use of In-Store Self Checkouts
8. Increase in Contactless Payments
9. Retailers Discover the Advantages of AI
10. Increased Use of Voice Search and Personal Assistants
What are the emerging trends in retailing?
Modern retail giants are using new technology for marketing, retail operations, and business transactions. Social media also plays a big role in communicating with consumers and potential clients.
How has retail changed 2021?
The retail sector is facing a major transformation in 2021 and the coming years. In the next few years, you should expect to see sustainable growth that prioritizes the customer, with a shift from omnichannel shopping and ecommerce to technology and personalized shopping experience.
What are three examples of retail markets?
Examples of retail markets include:
Peddler and street hawkers
Bazaars
Discount stores
Duty free stores
Convenience stores
Retail stores