Advertising Disclosure
Advertising disclosure:
Our partners compensate us. This may influence which products or services we review (also where and how those products appear on the site), this in no way affects our recommendations or the advice we offer. Our reviews are based on years of experience and countless hours of research. Our partners cannot pay us to guarantee favorable reviews of their products or services.
Shopper marketing is a fascinating field that taps into the psychology of consumer behavior to create engaging and memorable shopping experiences. It is no longer enough for brands to simply offer products on shelves - they must also create a unique and personalized experience for shoppers that encourages brand loyalty and increases sales.
That's where shopper marketing agencies come in. These specialized firms have a deep understanding of the retail industry and the latest trends in consumer behavior. They work with brands to develop targeted campaigns that connect with shoppers on a personal level and inspire them to take action. From interactive displays that allow shoppers to try products to augmented reality experiences that bring products to life, these agencies are constantly pushing the boundaries of what's possible in the retail space.
---
Top Shopper Marketing Agencies to Boost Your Retail Sales
Top
shopper marketing agencies
2024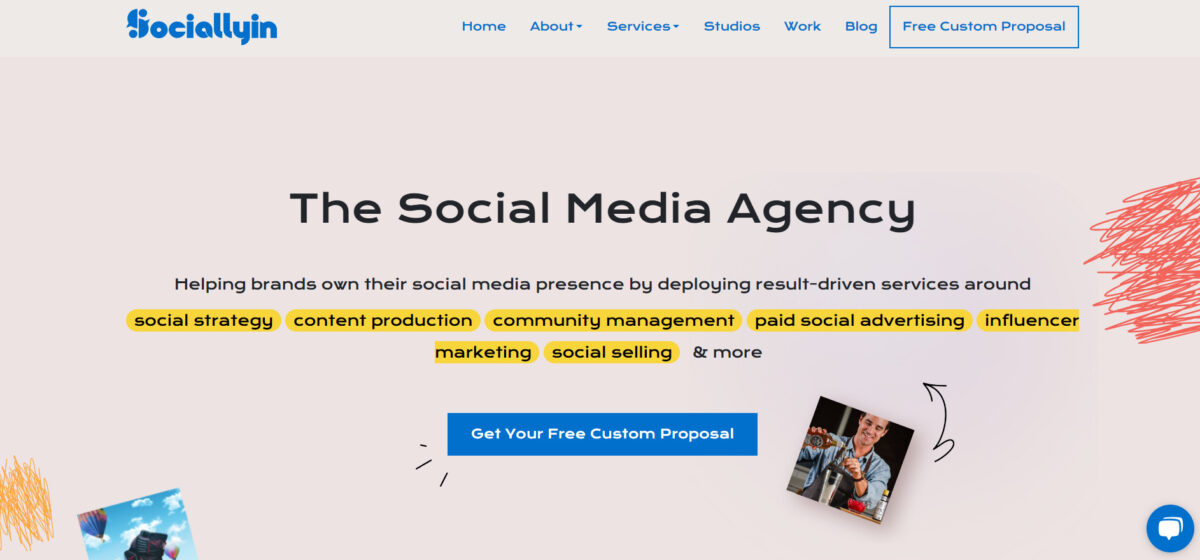 Sociallyin is a full-service digital marketing agency that offers a broad range of marketing options to help businesses increase their revenue. Their services include website development, SEO, direct mail, print advertising, radio advertising, television advertising, and fax broadcasting.
A project with a mattress retailer demonstrated Sociallyin's social media management expertise. The agency provided video production, photography, and content creation for the client's social media channels. As a result, the client saw an increase in engagement on social media, with followers increasing from 89 to nearly 2,500.
Sociallyin emphasizes the importance of accessing multiple sources of digital media to bring in more sales. They offer a free consultation to understand each client's needs and how their services can help.
Key services offered by Sociallyin:
Website development
Search engine optimization (SEO)
Direct mail
---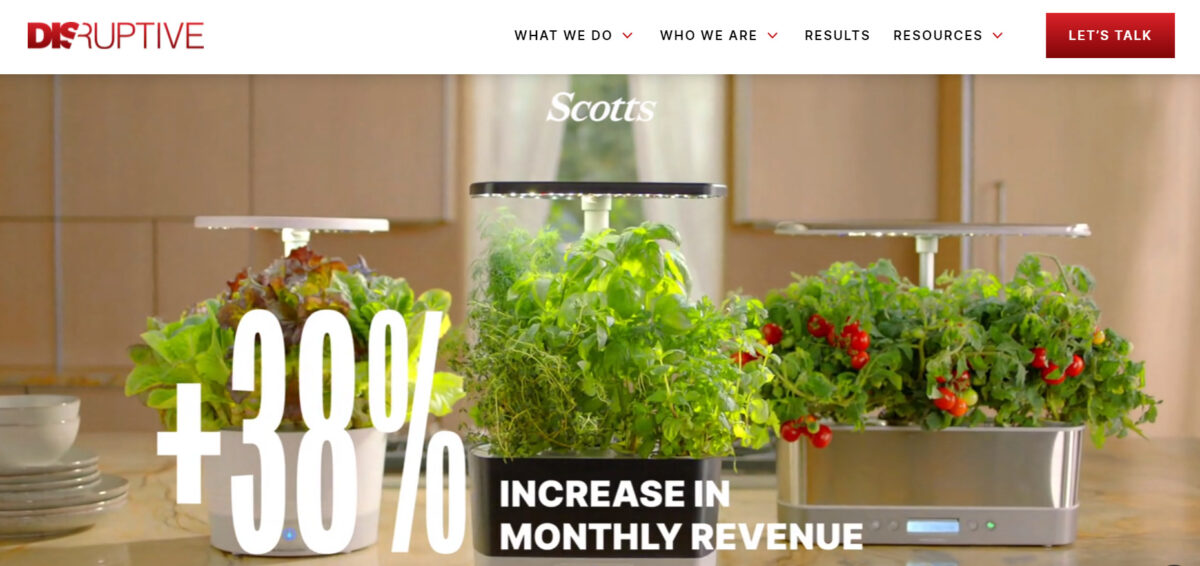 Disruptive Advertising is an eCommerce marketing agency that offers data-driven marketing tactics to grow your business. They focus on strategy development to increase total sales and profitability within various platforms, and their creative strategists will create a comprehensive creative strategy for your brand to take your campaigns to the next level. The company offers a cohesive, full-funnel digital marketing strategy to achieve the best results for your eCommerce business.
A case study from Black Clover shows how Disruptive Advertising helped the company achieve a 3.22x return on overall account performance and increased the client's revenue by $160,338. The agency set up two different Facebook campaign strategies based on the marketing funnel to maximize the potential for growth and sales. The campaigns were set up to capture discovery audiences at the top of the funnel, middle-of-the-funnel remarketing to existing audiences, and a unique video engagement campaign funnel to capture audiences that are reluctant to click outside of Facebook.
Key services offered by Disruptive Advertising:
eCommerce marketing
Data-driven marketing tactics
Strategy development
Full-funnel digital marketing strategy
---
Moburst is a full-service digital agency that specializes in helping companies achieve hypergrowth and dominate their category. Their services include product consulting, digital transformation, web development, UI/UX, and product strategy.
Moburst's product consultants use a methodical approach to analyze each element of a product, make recommendations, prioritize, and optimize each aspect. They are dedicated to achieving long-term success for their clients through conversion-oriented strategies and constant optimization to improve results.
A case study with Redefine Meat demonstrated Moburst's ability to generate brand awareness and a customer base in four European countries. Their hyper-targeted lead-generation campaign targeted restaurant owners and a large-scale awareness campaign featured an engaging array of visual assets that generated awareness for Redefine Meat's products. As a result, Moburst achieved almost 16 million video views and 38,000 followers on TikTok in just 60 days and received 82.5 million impressions and 1.5 million engagements on Facebook.
Key services offered by Moburst:
Product consulting
Digital transformation
Web development
UI/UX
---

SmartSites is a full-service digital marketing agency that specializes in helping retailers attract and retain more customers. Their expertise includes website design and development, search engine optimization (SEO), pay-per-click (PPC) advertising, and social media marketing.
One of SmartSites' standout capabilities is their ability to drive more foot traffic to retail stores through online marketing campaigns. A case study with Coin Exchange, a leading coin store in Westchester County, NY, demonstrated that SmartSites increased the site visitors by 231% and organic search traffic by 495%. Their team of experts works closely with clients to understand their unique needs and develop tailored marketing strategies that deliver results.
SmartSites is dedicated to delivering a seamless and personalized experience for each client, ensuring they can start accepting orders online in no time. Their web design and digital marketing solutions are result-oriented and visually appealing, with a focus on driving conversions and boosting sales.
Key services offered by SmartSites:
Local digital marketing
Retail shop web design
Search engine optimization (SEO)
Paid search marketing (PPC)
---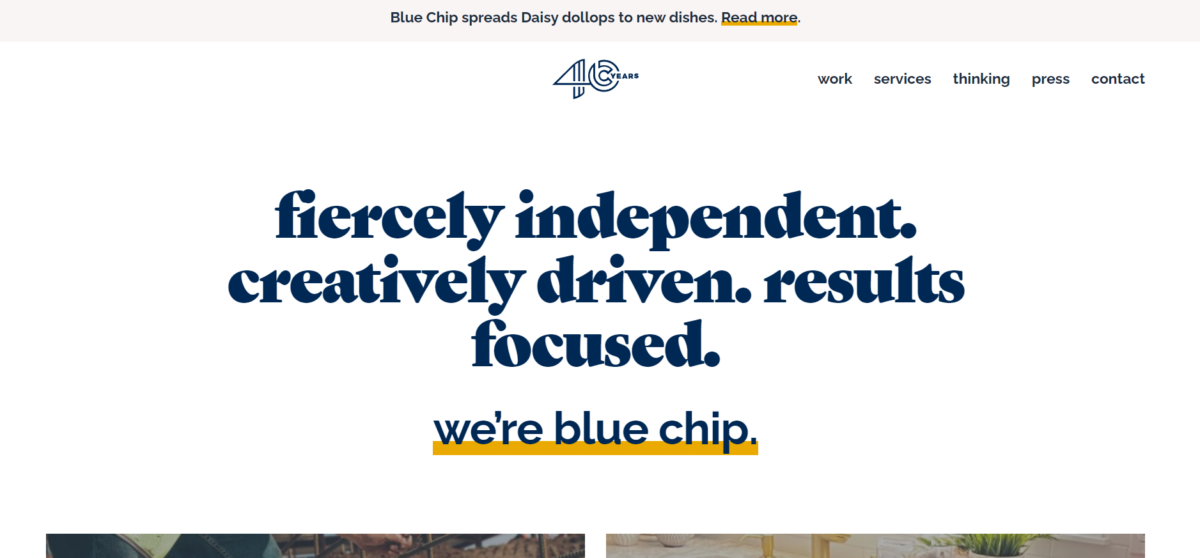 Blue Chip is a shopper marketing agency that leverages data-driven research, shopper insights, and comprehensive category knowledge to set the framework for successful shopper marketing solutions. The company offers in-store, influencer, digital, and loyalty programs to build baskets and convert. With the shopper in control, Blue Chip responds quickly to commerce opportunities as they arise and inspires the consumer to purchase.
Blue Chip is a business partner that can partner with clients to build and accelerate their internal shopper practice. The agency brings insights that matter to shoppers and retailers and has the experience and tools to develop meaningful insights and strategies. One of the benefits of e-commerce is that it allows for more moments of discoverability than in-store, and Blue Chip can help crack the e-commerce code with CPG.
Key services offered by Blue Chip:
Shopper marketing
Retail marketing
Point of sale
Partnerships
---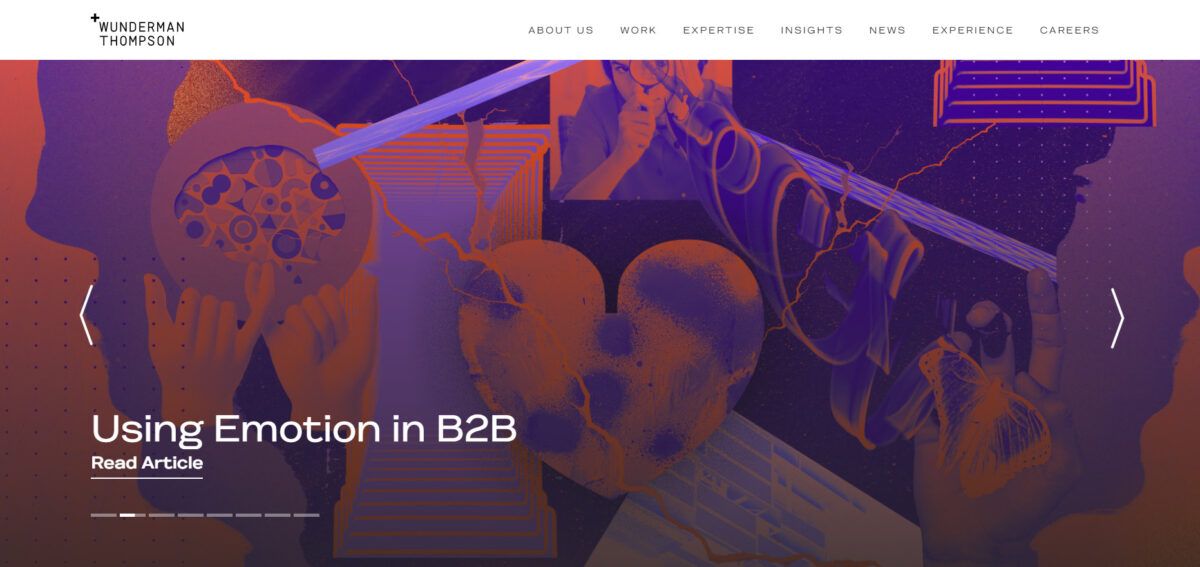 Wunderman Thompson is a shopper marketing agency that creates seamless consumer experiences to drive commerce in physical or digital retail. The company offers retail and shopper insights, customer centricity, joint business planning (JBP), campaign idea development, CX planning, asset customization scale, and impact analysis.
Wunderman Thompson has a deep understanding of the nuances between classes of trade and specific retailers, which fuels their ability to craft customized solutions that help clients maximize their return on investment. The agency has planned for and led JBP meetings and strategic top-to-tops that help clients position their businesses for growth in partnership with key retailers.
Key services offered by Wunderman Thompson include:
Shopper marketing
Customer centricity
Joint business planning
Asset customization scale
---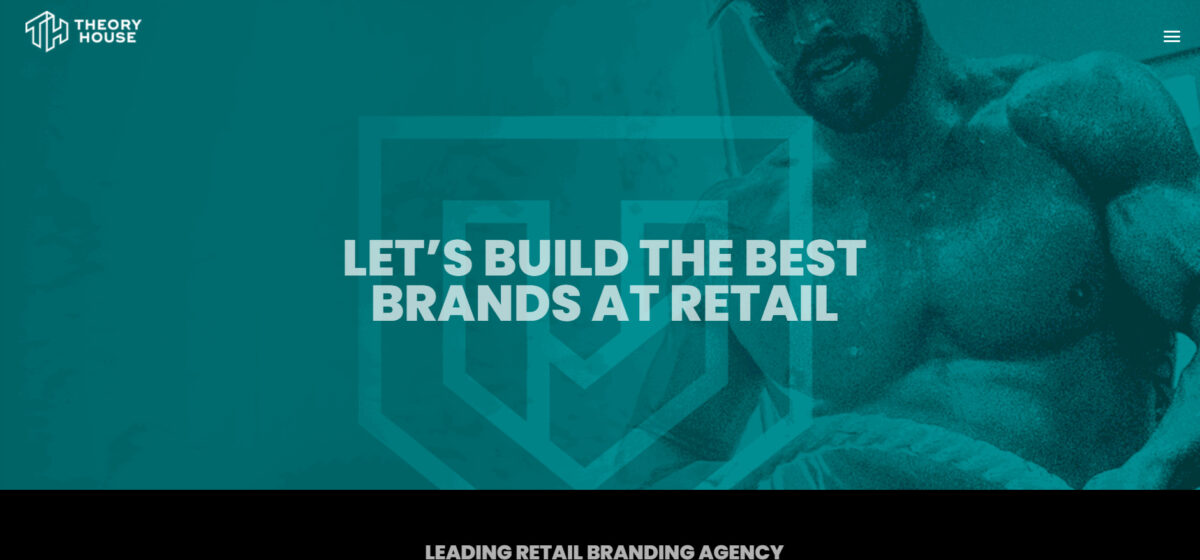 Theory House is a retail-focused agency that specializes in branding and shopper marketing services. Their services are designed to build loyalty and increase sales for retailers and brands. Theory House begins with a strategic foundation that informs their creative explorations. Their services include retail and brand audits, brand development, package design, shopper marketing, advertising, departmental reinvention, and product launch.
The team at Theory House, uses their expertise to constantly reimagine the shopping experience and engage customers in new ways that build sales and accelerate the world's leading retailers and brands. They deliver solutions at the speed of retail, whether you're seeking a new in-store experience or an enhanced brand presence.
Key services:
Branding
Shopper Marketing
Advertising
Product Launch
---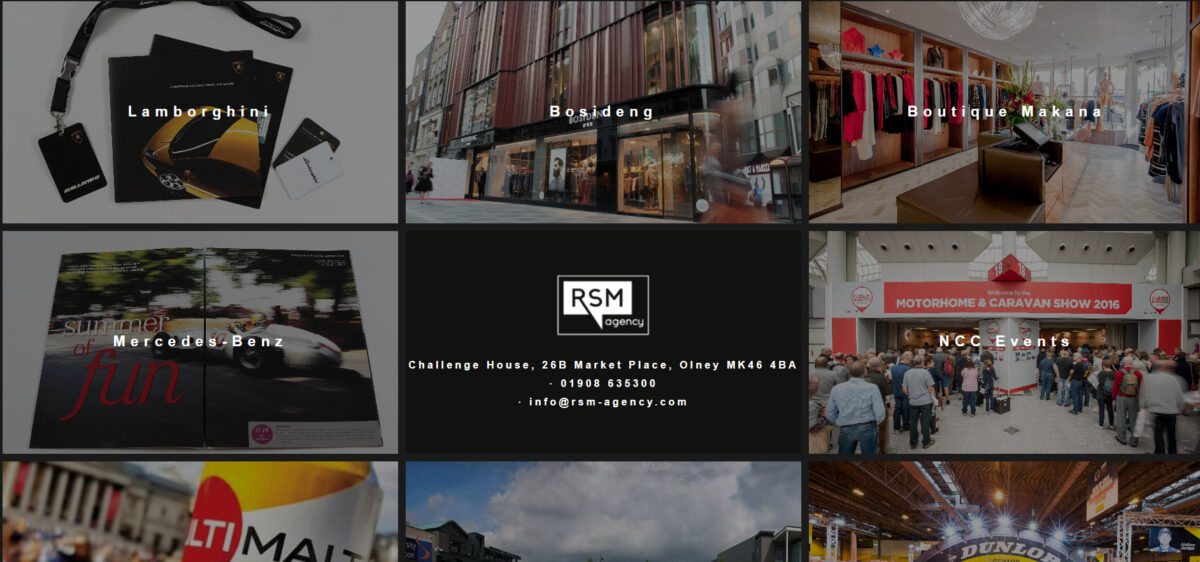 RSM is an agency renowned for its integrated marketing solutions that boost ROI, performance, and sales across various retail channels. They specialize in shopper marketing services such as retail promotions, in-store events, product demos, and memorable product experiences. Their expertise also covers the organization of small and large-scale retail events, marketing event tours, festival marketing activations, and corporate entertainment events.
In addition to their shopper marketing focus, RSM offers a selection of digital services, including email marketing, social media strategy, influencer marketing, search engine marketing, and reporting and analytics. They are dedicated to flexibility, agility, and exceptional customer service, striving to surpass expectations every day.
Their proven success is evident in collaborations with Walmart, Kroger Co., Family Dollar, and various other grocery, mass, club, c-store, dollar, and home improvement channels.
Key services:
Shopper Engagement
Consumer Promotions
Retail Events
Experiential Marketing
Retail Strategy & Consulting
---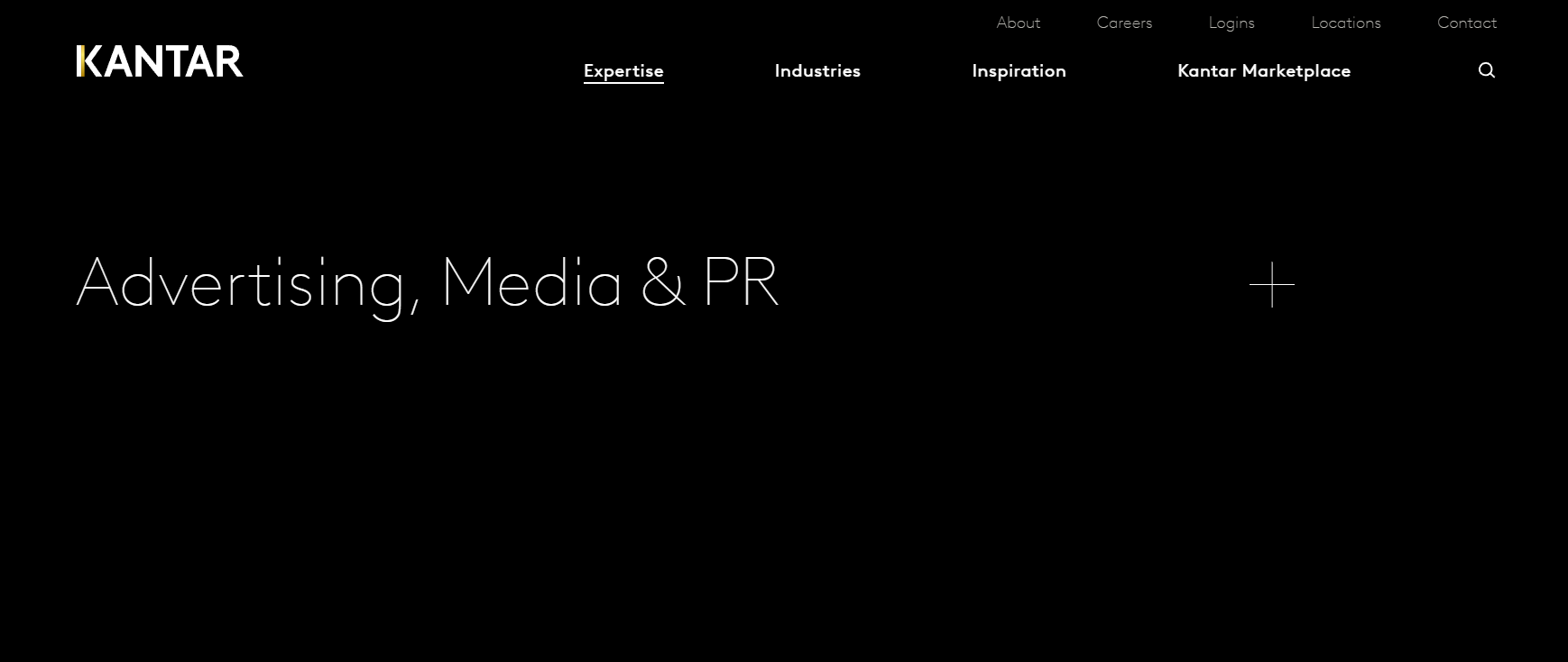 Kantar is a paid media agency that specializes in helping brands to sell more and boost their brand recognition. The agency provides an evidence-based roadmap to category growth, based on the future of the shopper, category, and retail landscape. Kantar Shopper Marketing helps clients identify when and how to influence shoppers, maximizing return on in-store investments, and planning for the future of retail.
The agency offers a range of solutions that include E-commerce Optimization, Omnichannel Path to Purchase, and Store, Shelf & Point of Sale Optimization. Their solutions aim to help clients win in-store by understanding how shoppers make decisions and optimizing store, shelf, and point-of-sale (POS) material to convert sales.
Kantar has helped Unilever to win with effective promotions. The agency helps clients to identify the size of the digital commerce prize, the triggers and barriers, and the ideal marketing mix. Their solutions influence shoppers, increase sales, and drive brand conversion at each stage of the purchase journey, online and offline. Kantar Shopper Marketing helps clients quickly and cost-effectively test and optimize merchandising, packaging, communications, promotions, and more.
Key services offered by Kantar:
E-commerce Optimization
Store Shelf & Point of Sale Optimization
Shopper Missions
Qualitative Shopper Research
Retail & Shopper Analytics
Channel & Retailer Optimization
Retailer Equity
Promotion Effectiveness
---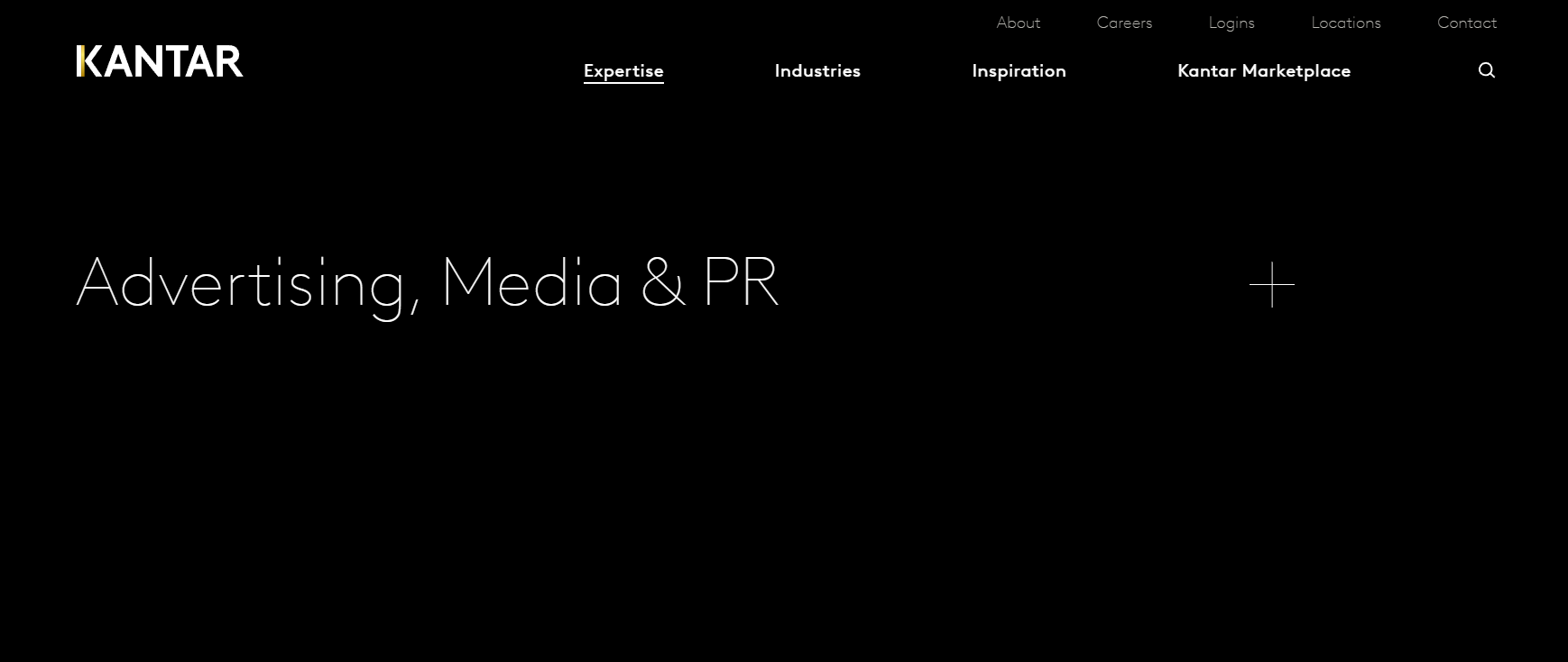 Creative Race is a paid media agency that specializes in developing creative engagement for every step of the customer journey. Boasting more than 40 years of expertise in retail and shopper marketing, Creative Race collaborates closely with their Strategy team to craft captivating engagement strategies for each stage of the consumer journey.
Creative Race is a versatile agency with a plethora of solutions to offer, ranging from In-store POS, Digital Signage, to Food and Product Photography. They take pride in providing an end-to-end solution for full interior signage, covering everything from navigation and wayfinding to seasonal campaigns and brand communications.
Creative Race also provides top-notch food and product photography services through a team of highly talented photographers and in-house retouchers who can make any food look delectable and any product stand out.
Key services offered by Creative Race include:
In-store POS
Window Displays
Digital Signage
Food & Product Photography
---
---
How to Choose the Right Shopper Marketing Agency?
Choosing the right shopper marketing agency can make a significant difference for the success of your brand. With so many options available, it can be challenging to determine which agency is the best fit for your unique needs. However, investing the time and resources into finding the right agency can pay off in the long run, resulting in increased sales, greater customer engagement, and a stronger brand reputation.
When evaluating shopper marketing agencies, it is essential to consider a variety of criteria to ensure that you find the agency that can best deliver on your goals.
Some factors to consider may include:
The agency's experience in your specific industry
Their track record of success with similar brand
The depth and quality of their creative capabilities
Their approach to data analysis and reporting
At the end of the day, working with a shopper marketing agency can provide your brand with the expertise and resources needed to succeed in today's competitive retail landscape.
By carefully evaluating your options and selecting the agency that is the best match for your brand, you can set yourself up for success and achieve your marketing and sales goals.