Leaving your monotonous full-time job and starting your own business does not just have to be just a dream. With increasingly more consumers starting to embrace the idea of eCommerce and technology making remote working as good as the "real" thing, it is much easier to quit cold turkey and start your own thing. Though, if you don't even have the faintest idea of which products or services you could offer, the chances are slim that you will ever take the next step.
In this article, we list 70 small business ideas to help you ditch the rat race. Some of them are online business ideas for which you basically just need internet access and a laptop, while others require an onsite location and more capital.
---
70 Small Business Ideas [Many With Minimal Startup Costs]:
---
1. Consultant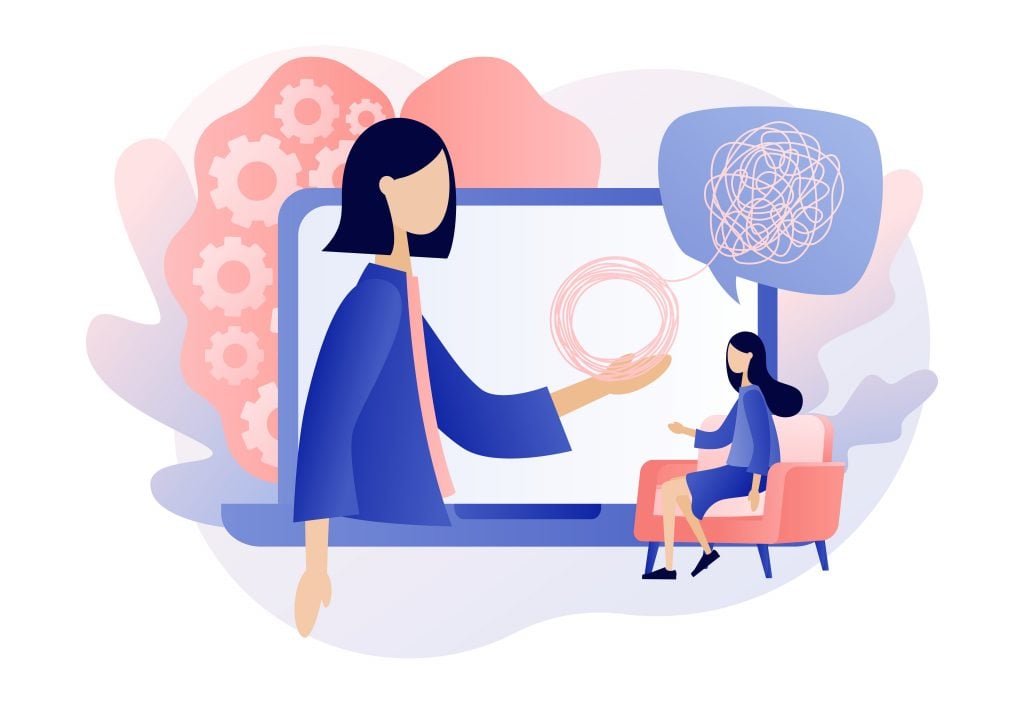 Thinking of a consulting job? Financial consultant, Strategy consultant, IT consultant, HR Consultant, Operations Consultant. There are many types of consulting jobs.
Or perhaps there is an area, like marketing or social media platforms, that you know a lot about? In this case, you can begin your own consultancy business. This means that you will have to be willing to share your tips and secrets, but it gives you a unique opportunity to share something that you are passionate about and feel good knowing that you are also helping others to take their business to the next level. Then, as your own consulting business grows, you can either hire more consultants in the same niche or perhaps branch out to other areas by hiring another consultant with a different set of skills.
---
2. Digital marketing
If teaching others about marketing does not excite you and you would much prefer to do the actual work yourself, you can start a boutique digital marketing agency. You will need a solid knowledge of social media management, SEO, PPC, and content marketing as well as a love for strategizing. Considering the huge role that the internet plays in our lives, every company needs a well-thought-out digital marketing strategy meaning that you will always have a substantial target audience.
---
3. Website design
According to eCommerce statistics by CNBC, more than 40% of small businesses in the United States still do not have a website. Considering how important a website is nowadays, there is potentially a huge pool of other business owners who you can help to grow their online presence. Also, even with a website, your clients will need their websites revamped from time to time which means that there is the possibility of a steady stream of work and regular clients.
---
4. Organizer
While fewer big events are getting organized, you can still put your professional organizing skills to good use and help people to declutter. Whether it is simply to help households and businesses to create a system that will help them stay more organized or something more drastic like helping clients to incorporate minimalism into their lives, professional organizers have a huge role they can play in today's society.
---
5. Virtual assistant
Another way that you can put your organization skills to good use is to offer your services as a virtual assistant. Unlike PAs, virtual assistants can work with more than one client which means that you can operate it as a small business.
---
6. Online bookkeeping
Thanks to advances in tech, it is now much easier to offer professional online bookkeeping services. While you will need the relevant experience and knowledge, other than that, you do not need much to get started.
---
7. App developer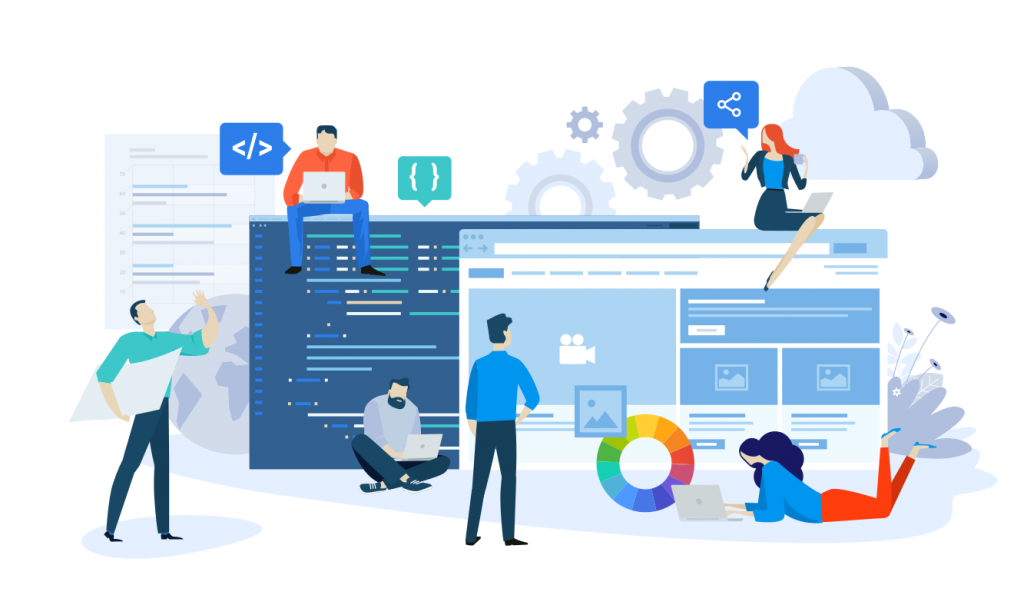 Mobile application development. Programming languages. CSS, HTML, IT, UI are but a few of the areas covered by developers.
For those who prefer tech over finances, app development can be a lucrative business. With mobile devices becoming everyday necessities, increasingly more businesses are getting their own app to enhance the customer experience further.
---
8. Computer repair
If you boast a technical background in computers and software but are not keen on developing apps, you can start a computer repair business. One of the advantages of this route is that there is potentially a huge target audience. Not only will you be able to help individuals, but you can also expand your focus by targeting small businesses.
---
9. Online teaching
While consultants mostly work with businesses, online tutors primarily interact with individuals. So, if there is a subject that you are passionate and knowledgeable about, you can either offer paid online classes or use online learning software to create a course that you sell online.
---
10. Voiceover artist
With podcasts and YouTube becoming increasingly popular, the need for voiceover artists is also on the increase. You can, for example, help content creators with their audio books or podcasts or help brands with how-to videos.
---
11. Translator
If you can speak more than one language, you can begin a business that offers translation services. Depending on your knowledge, you can, for instance, choose to focus on a specific market such as medical or legal translation. Alternatively, you can keep it more general by offering to translate website content.
---
12. Copywriter
To offer copywriting services, you will need a knack for words and some understanding of marketing. Even better if you are familiar with SEO and can help companies to incorporate their relevant keywords. From blogs to email newsletters, there are various types of texts that companies need written continuously. Just like graphic design (which also made our list), you have minimal overhead costs as you can easily work from home with a laptop and reliable internet.
---
13. Transcription
Similarly to copywriting, to start a transcription business you need very little to get started. With a laptop and the right software, you are set to start. While you do not need the same prowess with words required for copywriting, it does help if you have superior spelling skills and can type faster than average.
---
14. Data entry
If you can type fast and accurately, but do not want to offer transcription services, you can put your skills to good use by helping companies with data entry. In short, this will entail entering information into spreadsheets or other databases.
---
15. Video editor
According to YouTube's statistics, over 500 hours of content get uploaded to YouTube every minute. This means that there is a lot of content that needs to be edited. Though, not all content creators have the necessary editing skills or software to take their videos to the next level and will be only too happy to pay a video editor for this task.
---
16. Graphic designer
If you are searching for a business opportunity that requires more creativity, you can consider starting a graphic design agency. One of the major benefits of this route is that you basically only need a workspace, laptop and internet access. From freelancers to Fortune 500 companies, there are countless potential clients who need help with creating logos and marketing material.
---
17. Photographer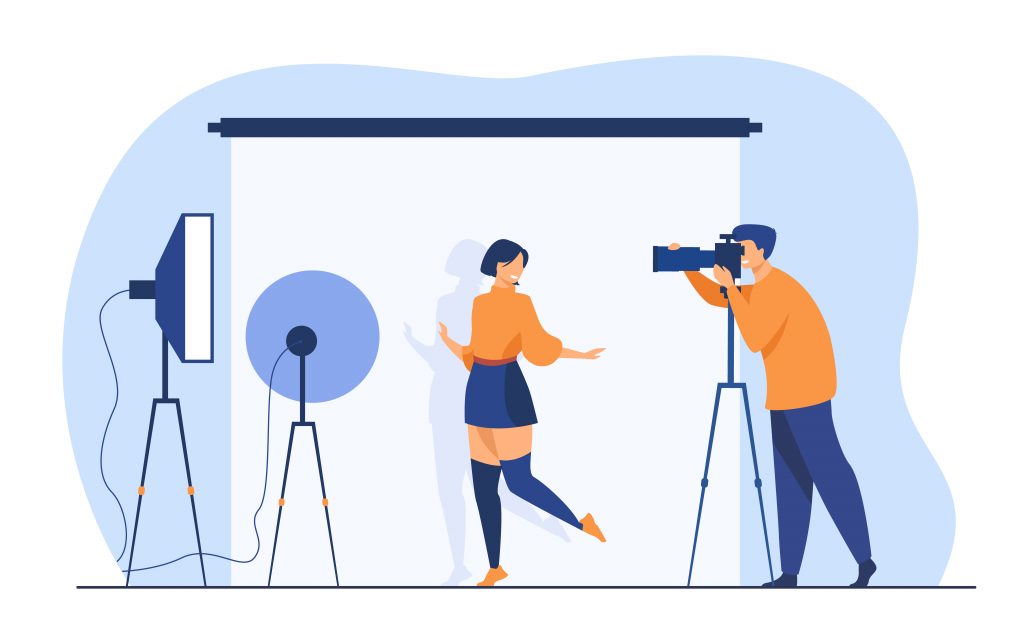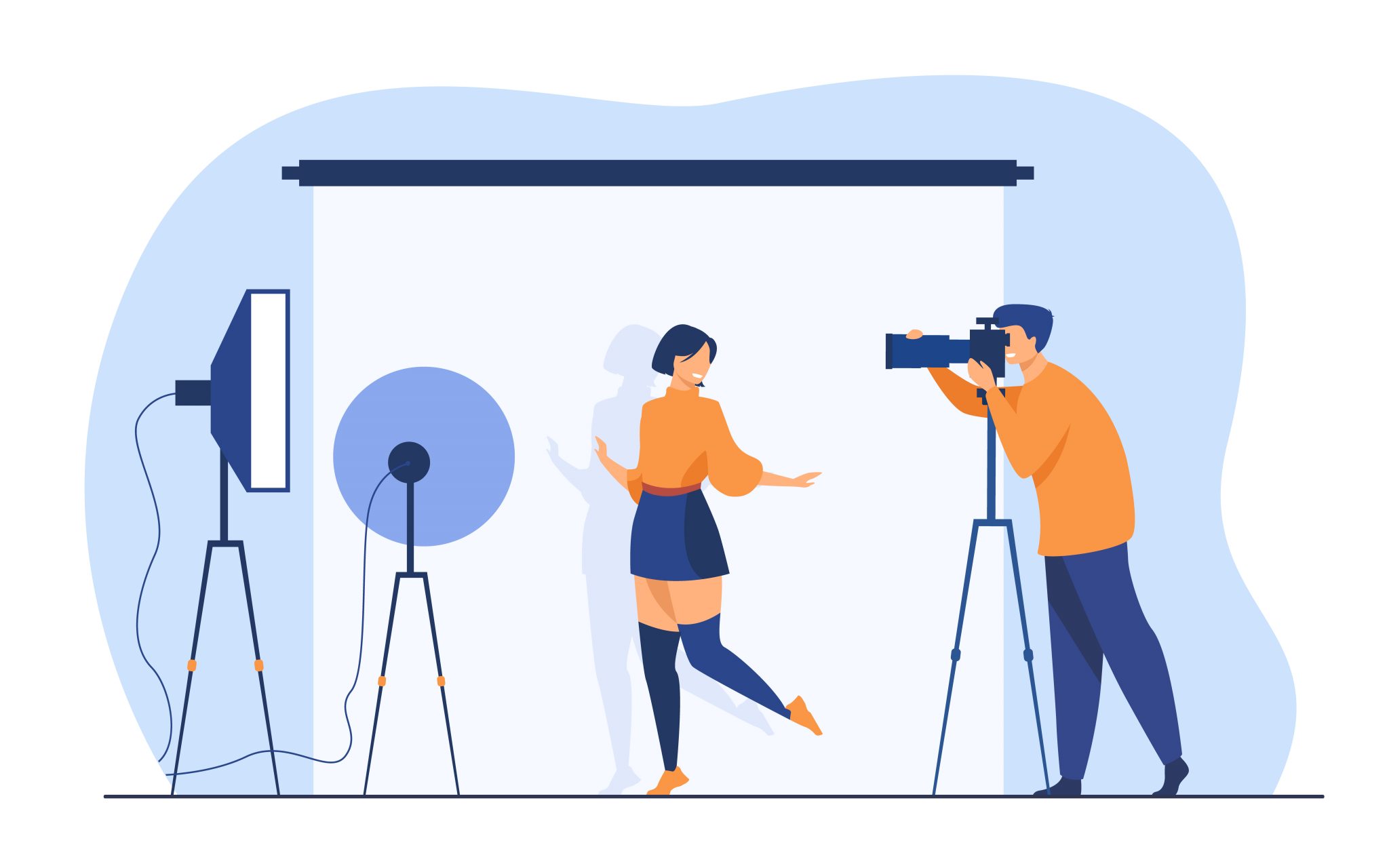 For creatives with more financial means, starting a photography business can also give you the ability to express your artistic abilities. From product photography to family shoots, you can either choose to take on personal projects or work with other small businesses.
---
18. Print-on demand
Another way to use your graphic design skills to good use is to offer print-on demand services. You can, for example, help aspiring authors with self-publishing or print T-shirts. In fact, you do not even have to design anything. Some clients will have their own visuals that you simply need to print.
---
19. Online fashion boutique
If your inner fashionista needs something more than selling T-shirts online, you can launch an online fashion boutique. This way, you can sell a wide range of apparel that you have carefully curated. From silly socks to stylish swimwear, you can dress your customers from head to toe for every season.
---
20. Interior designer
From residential homes to commercial projects, there are different areas on which you can focus. It might take time to build up your portfolio, but if you have an eye for design and enjoy working with people it can be a rewarding and profitable business idea to explore.
---
21. Food truck
The food truck craze has hit the world by storm. If starting your own restaurant sounds too daunting or you do not have the financial means (yet), a good way to get into the industry is by getting a food truck. Moreover, unlike a restaurant, a food truck business offers you more mobility.
---
22. Catering
Another more conventional alternative to starting your own restaurant is to offer catering services. With a catering business, you will have more control over your schedule as you do not typically have to be open during the traditional hours. Instead, you can decide for which events you want to cater.
---
23. Bakery
If you are passionate about food but the idea of a food truck or catering to corporate clients does not appeal to you, beginning a small bakery can help you to earn your daily bread. You will need some equipment and skills, but you can easily start it as a home-based business and reach out to a few retail locations to stock your sweet treats.
---
24. Home-cooked food delivery
Delivering home-cooked food can be a great idea for a subscription-based business. Initially, you can limit it to a few options and as you gain more confidence and customers, you can start adding more meals to your menu.
---
25. Moving company
While starting a moving business requires more capital than many of the other small business ideas in our list, you do not have to start with a big fleet of vehicles. Instead, you can start with only one truck. Just remember to have the necessary insurance in place as you will be transporting others' most valuable possessions.
---
26. Pet-sitter and/or dog walker
If you prefer canine company over human interaction, you can start a small business that offers pet-sitting, and/or dog walking. What makes this such an attractive option is that you can start small and then expand your scope to offer other services like grooming or training. Moreover, if you focus mainly on pet-sitting it will leave you with enough time to take on another side hustle.
---
27. Fitness instructor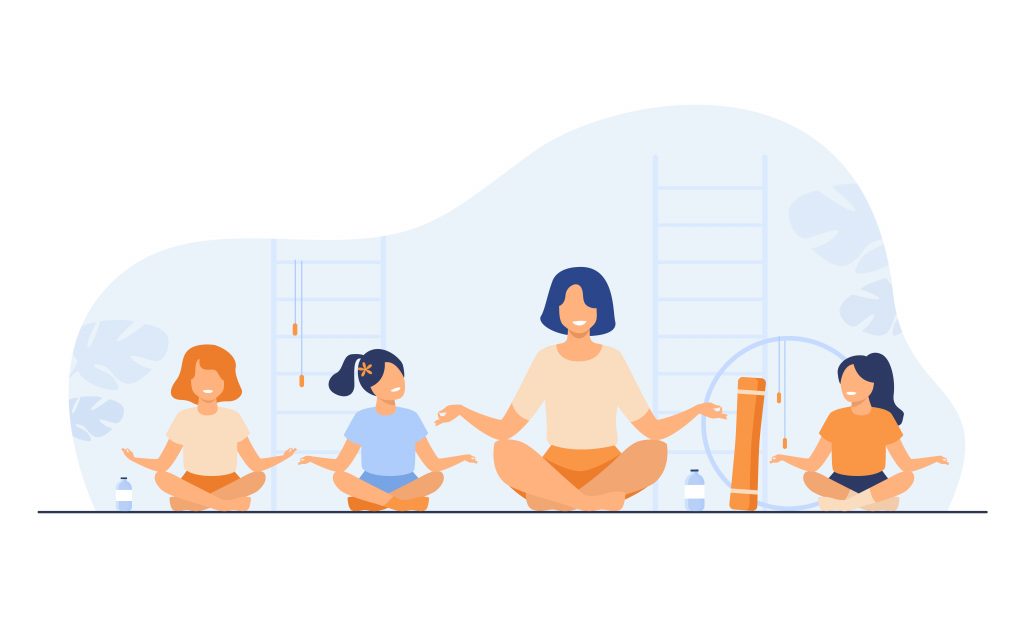 It is not just dogs that need some help getting moving, but their owners too. From kickboxing to yoga, there are many different types of exercise routines that you can offer. What's more, it does not necessarily have to be in person. For example, if you want to offer yoga, there are several yoga studio software solutions that will help you to livestream classes, track your students' progress, and process payments.
---
28. Short-term rentals
If you own a property, you could rent it out on a short-term basis through platforms like Airbnb, Vrbo, and Booking.com. Alternatively, depending on the regulations in your area, you could follow the rental arbitrage model. With this approach, you do not need to own property, but can instead sublease your rental to travelers on condition that you have the permission of the landlord.
---
29. Property manager
Not all vacation rental hosts live close to their properties. In this event, they often turn to property managers to help with maintenance and deal with guests. To start a property management business, you might have to complete some training and apply for business licenses. So, if this sounds like something that you could do for a living, first find out what your city's requirements are before embarking on this venture.
---
30. Dropshipping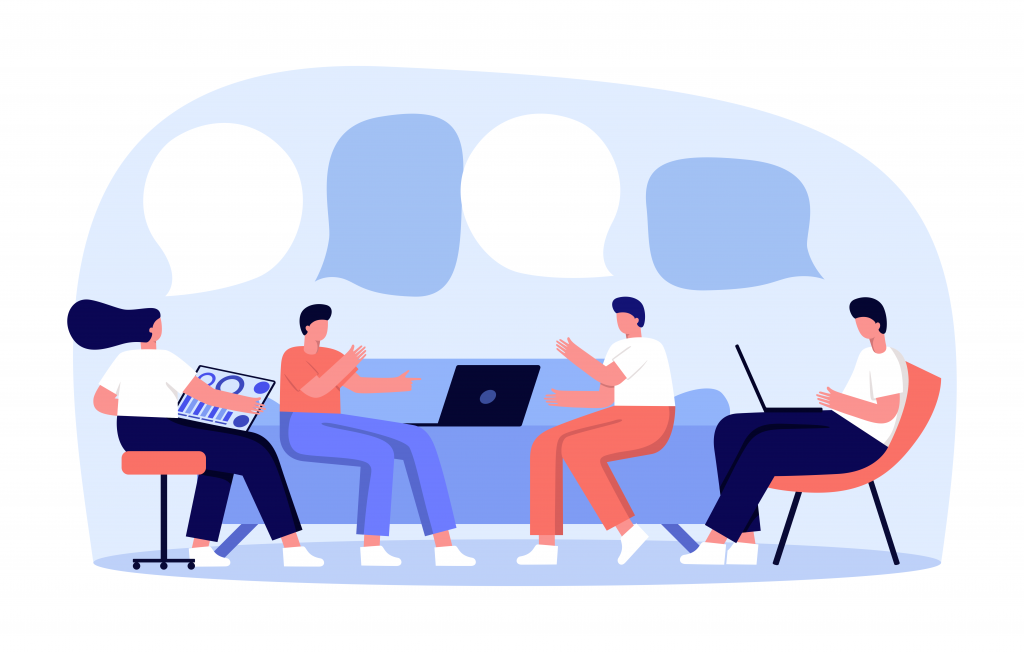 Dropshipping is one of the most popular side-hustle ideas, but it also has the potential to be turned into a full-fledged small business. As a dropshipping business has low overhead costs, it offers an easier way to get into sales.
---
31. Clothing line
If you don't simply want to start an online clothing boutique that sells curated items, you can always start your own clothing line from scratch. Platforms like Amazon and eCommerce website builders make it easy to get started.
You can start small by focusing on one type of clothing item at first like ties, scarfs, or socks. As a matter of fact, it's recommended that you start this way and then gradually grow your clothing line. Keep it limited, but high-quality, in the early days.
---
32. Handmade jewelry
The interest in custom-made jewelry is as timeless as the gems themselves. Instead of approaching a brick-and-mortar retailer that will probably take your pieces on consignment only, you can design your own website or turn to Etsy and other similar websites.
Then, make sure that you use social media and email marketing to get the word out about your new designs. Not only will a solid presence on social media help you to get more customers, but it will also make it easier to establish your business as a credible brand.
---
33. Makeup artist
Makeup artists aren't just needed for commercial photo shoots, but also special events such as weddings, year-end-parties, etc. So, you won't necessarily just work with models. Make sure that you use high-quality cosmetic products and continuously improve your skills so that you stay up to date with the latest trends.
---
34. Car detailing
If you love cars and like to work with your hands, you can consider starting a car detailing business. There's a lot of money to be made, but know that your customers will expect a high-quality service in return. And, if you think that car detailing is simply washing cars, you're very much mistaken.
In short, car detailing involves cleaning and restoring a vehicle so that it basically looks brand new again. As it's done by hand, it's meticulous, time-consuming, and labor-intensive. If you want to learn more about this craft, you can, for example, check out the AMMO NYC YouTube channel where Larry Kosilla teaches the ins and outs of the trade.
---
35. Book publishing
If you like working with language but don't necessarily want to try your own hand at copywriting, you can also consider exploring book publishing. For this to work, you'll need to know something about digital marketing as the books won't fly off the shelves on their own.
It's better to start with eBooks. Not only is it easier to get it published, but it's also more straightforward to get it listed on sites like Amazon. You can also create your own website and launch email marketing campaigns to market your business.
---
36. Blogging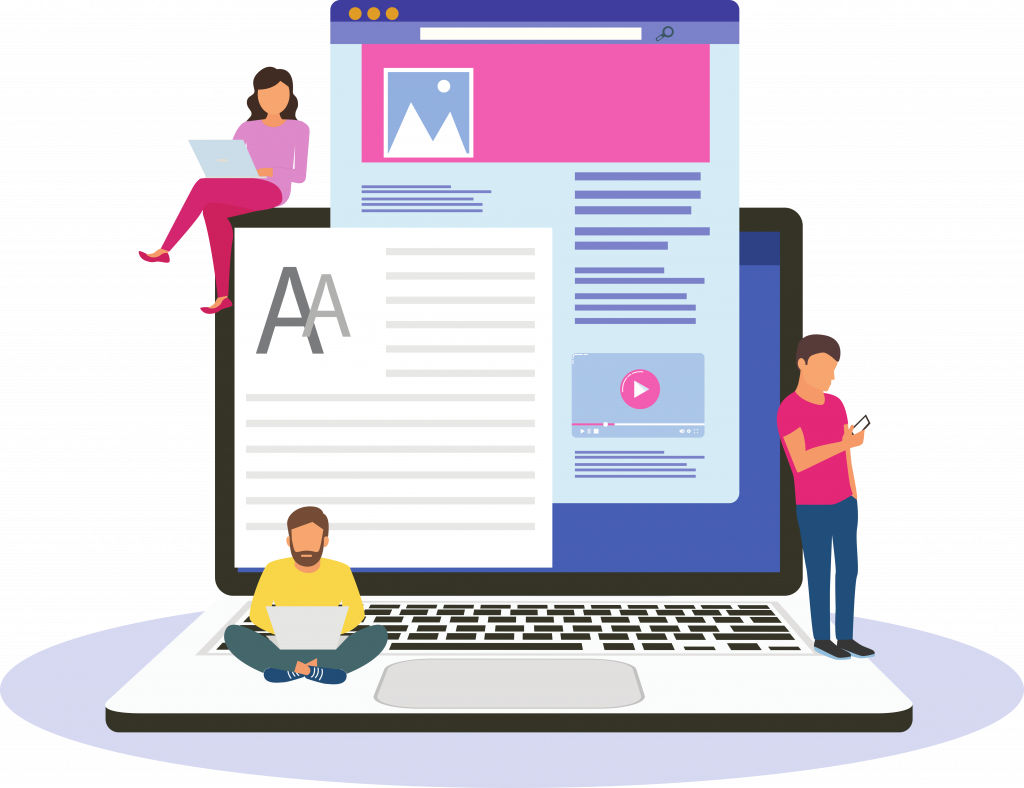 Blogging is another viable small business idea if language is your passion. As a matter of fact, The Huffington Post started as a small blog before it grew to one of the biggest websites for commentary and news.
For this to work, you'll need to familiarize yourself with the basics of search engine optimization (SEO), email marketing, and social media marketing. This will help you to generate enough traffic so that you can one day monetize your blog by selling advertising space.
---
37. Influencer
If you're thinking about becoming an influencer, don't be fooled. There's more to it than sharing photos of yourself having a fun time and trying out new products. If you're serious about making a living from it, there are a number of courses on influencer marketing that you can complete, including one offered by yours truly. It will teach you all the details of using this marketing strategy effectively.
---
38. eBay selling business
If you have many unwanted items that are still in good condition, you're a good candidate for launching an eBay selling business. As your knowledge of what sells (and, more importantly, at what price point) grows, you can expand your business to buying items for the sole purpose of selling it on eBay again.
---
39. Arts and crafts
From fabric covered pots to personalized pet tags to coasters, the list of items that you can sell is virtually infinite. You can start on a website like Etsy before you create your own eCommerce website.
---
40. Gardening service
If you don't necessarily need to start an online business and don't mind having to be on the road, starting your own landscaping business is another avenue to explore. Think of it as a different type of remote work.
Depending on your capacity, you can, for instance, begin by just offering a lawn cutting service or yard cleaning. Then, as your confidence and skill set grow, you can expand your services to include pruning, planting, fertilizer application, and, ultimately, landscaping. One of the appeals of starting this type of small business is that you can focus on residential and/or commercial projects.
---
41. Bicycle rentals
When starting a bicycle rental company, you have three options that you can explore. You can either have your own pop-up location, partner with other businesses that are willing to act as a pickup and drop-off point, or offer to deliver the bicycle to your customer's location of choice. To help you ride out the slower season, you can consider offering a bicycle repair service too or possibly sell second-hand bicycles.
---
42. Removals
If you don't like the idea of working with customers who are stressed out by a big move but like the idea of offering a moving service, you can offer a service to remove unwanted items.
Another reason why this type of service might be more attractive is that you don't have to worry about handling valuable items as their final destination is the dump or, if it's still in a usable condition, you could try selling it to a second-hand store.
To get started, you might be able to get away with just hiring (or buying) a trailer instead of investing in a van. Though, what you'll most likely need from the start is an extra set of hands to help with the heavy lifting.
---
43. Cleaning service
While the work itself isn't glamorous, the potential certainly is attractive. Just like starting a gardening service, you can focus on residential and/or commercial clients. It can also be a good idea to offer a specific service such as Airbnb cleaning or window cleaning. Another advantage of starting a cleaning business is that it's easier to get repeat customers. It doesn't matter how well you've cleaned the place, next week (if not sooner) they'll need you again.
---
44. Carpet cleaning
One of the main advantages of starting a carpet cleaning business is that you don't really need experience. Plus, your startup costs are also relatively low.
You'll basically need a proper vacuum cleaner and cleaning products. While you won't need experience, you can set yourself apart from the competition by reading up on cleaning hacks and what to use for certain stains. Then, to help get repeat customers, you can, for example, offer a schedule-and-save option.
---
45. Handyman
From leaking pipes to broken windows, there are numerous odd jobs that need to be completed in and around the house. Some people don't have the time; others don't have patience. Whatever the case might be, it offers a lot of opportunities. You basically just need the tools and the rest you can teach yourself.
To build a network of clients, focus on local SEO and social media. Then, once you've reached the stage where you're operating at capacity (there are only so many hours in a day), you can think about hiring one or two handymen to help you.
---
46. Subscription boxes
For examples of successful eCommerce businesses that use the subscription business model, look no further than Dollar Shave Club and Birchbox. While it will require substantial marketing (but so do most businesses), it's quite fun to run a subscription business as it gives you the opportunity to add your own style.
It's pretty simple to start as you don't necessarily have to create your own products. Popular product ideas include skincare items, beauty products, books, and petcare items. Plus, it's one of the easier ways to get repeat customers right off the bat.
---
47. Online gift store
Starting an online gift store can be great fun. Basically, you'll get paid to shop for cool gifts. To offer the ultimate experience, include a wrapping service too. You could possibly even use your own branded packaging for more exposure.
---
48. Online specialty food store
Craft drinks and quality teas are two examples of popular food-related product ideas that you can explore. The secret is to ensure that you offer a decent selection that foodies can't easily find at mainstream stores.
---
49. Delivery business
Online shopping is fast becoming common practice, even for something such as groceries. Considering that every online order needs to be delivered, there's a huge demand for delivery services.
Are there any areas in your city where couriers usually don't deliver to? Perhaps you can offer a rush service? Find a unique selling proposition and build your business around that.
---
50. Sewing business
Very few people know how to hem garments or fix a loose button. Even fewer are willing to do it. If you know how to sew, you can start a small business that offers sewing and alteration services. You can also consider offering sewing lessons as a side hustle.
---
51. Resume writer
Considering what's possibly at stake, many people are only too happy to pay to get their resume and cover letter written by a professional. Alternatively, you can offer a service to help people to optimize their LinkedIn profiles.
---
52. Proofreading
If you have above-average language skills but don't think you're that creative with words, you can offer a proofreading service instead. You'll also need to be meticulous. A misplaced comma or apostrophe can change the meaning of a sentence completely. Websites like Upwork and Fiverr can be a good place to start, but you can also create a Facebook Business page to grow your brand.
---
53. Videographer
If starting capital isn't really one of your major concerns, you can consider videography. Instead of clients sending you their video files for editing, you can offer to record the content and this way offer a complete package.
---
54. Travel planner
The travel industry might have taken a knock during the COVID-19 pandemic, but it didn't quench our desire to explore the world. Considering that traveling is no longer as easy as to hop on a plane, a travel planner who can help travelers navigate their way around the latest travel restrictions and testing requirements will be in demand for the foreseeable future.
---
55. Personal chef
Preparing healthy meals is time-consuming. Many of us resort to fast food and ready-made meals not because of the lack of willpower but because there aren't enough hours in the day. Plus, after a long day at work, cooking for ourselves is often the last thing we want to do.
As a personal chef, you can target families, professional athletes, or business owners. To make your services even more valuable, make sure that you can cook a number of different cuisines.
---
56. Coffee truck
Coffee is one of the most popular beverages (even on a summer's day). In 2021, about 170 million 60-kg bags of coffee were consumed across the world. Plus, the industry regularly introduces new methods for brewing and serving coffee that mean you'll also won't run out of ideas.
In addition to trying your hand at being a barista, you can also explore the idea of roasting your own beans and possibly start a coffee subscription service. Though, you'll need to keep in mind that as coffee is a fresh product it can go stale relatively quickly.
---
57. Personal shopper
If you have a passion for fashion but don't necessarily want to design your own clothing line, becoming a personal shopper for busy execs can be another option to explore. As you'll be able to find nearly everything online, you can even skip the queues. Plus, you don't have to limit your service to just clothing. If you know something about interior design, you can also offer to help with furnishings.
---
58. Packing services
If you're great at organizing, there's another way that you can put your superpower to good use. Instead of offering to move the actual boxes, you can help people to pack for their move (and possibly unpack too). You can reach out to companies that offer a moving service and work out a mutually beneficial partnership.
---
59. Candles
Candles remain a firm favorite. It's anticipated that the industry will reach nearly $7 billion by 2027. Not only do you have many potential customers, but it can also offer you an outlet to express your creativity. You can play around with different scents and colors to create your own unique range of handmade candles.
---
60. SEO consultancy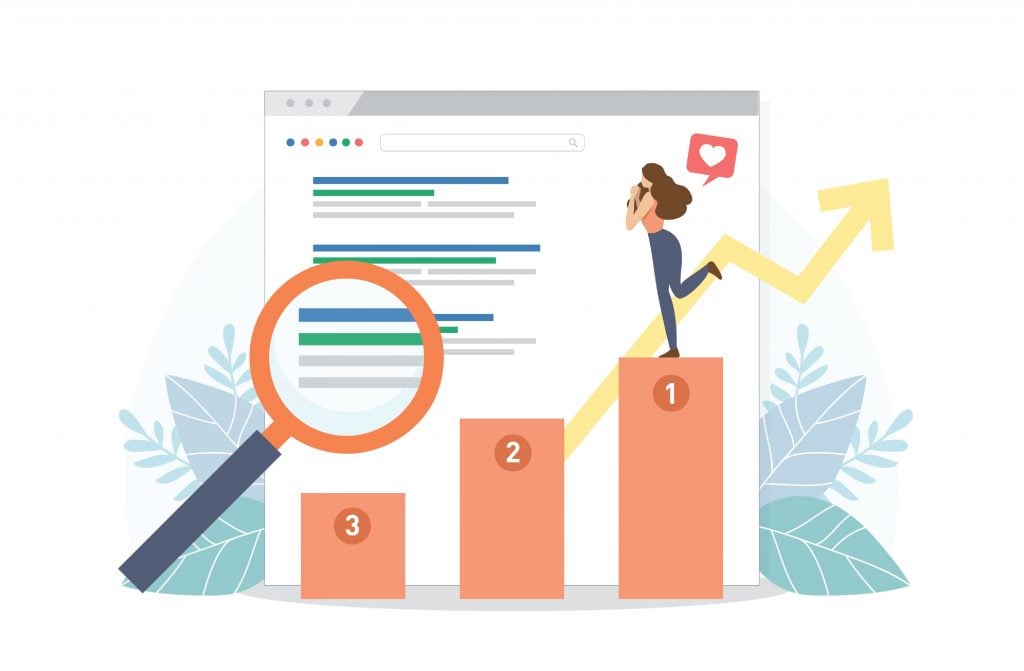 If you have a solid understanding of SEO, starting a type of boutique consultancy that specializes in offering SEO can be very profitable. In short, you'll take a look at websites and offer suggestions for what changes can be made to boost its ranking.
---
61. Website themes
If you're good at web development, you can focus on creating and selling website themes. You can, for example, publish them on ThemeForest or Bootstrap. Depending on your skills, you can also create HTML email templates that you sell online.
---
62. Digital assets
If you don't have coding experience but want to create something digital, there are many other types of digital products that you can create and sell online. You can, for example, sell icons, infographics, sound effects, social media graphics, and printables like planners. As you don't need to spend money on inventory, it's one of the most suitable business ideas if you're working on a shoestring budget.
---
63. Phone accessories
From adapters to earphones to covers to cables to tripods, there's a long list of phone accessories that you can sell. Not only do you have a big range of products that you can stock, but it's also easy to source.
---
64. Coworking office space
Increasingly more people are working remotely nowadays, yet many still prefer not to work from home or don't have the space even if they wanted to. Instead, they turn to a coworking space.
If you have a site that's easily accessible and located close to amenities, it could be turned into a coworking office space that you can rent out on a day-to-day or monthly basis. You'll also need to offer reliable, high-speed internet, office chairs, desks, and a coffee machine. Ideally, there should also be meeting rooms.
---
65. Aerial photography
If you have more money to spend on getting started, offering aerial photography can be a soaring side hustle. The demand for aerial photography is growing and your target audience can include real estate developers, music video producers, and event organizers.
Word of warning, though, flying a drone isn't as easy as you might think. It requires some skill and considering that a decent drone will set you back $1,500+, you'll want to ensure that you feel comfortable behind the remote otherwise your dreams will come crashing down before your business could even take off.
---
66. Affiliate marketing
If you like the idea of getting involved in marketing but influencer marketing doesn't appeal to you, you can consider affiliate marketing for a business idea. In short, you'll be promoting products online and earning a commission in return for a sale or sale-related activity. In the United States, over 80% of advertisers dedicate at least 10% of their marketing budget to this type of marketing. So, there's definitely money to be made.
---
67. Bed and breakfast
More and more people prefer short-term rentals over hotel accommodation. While running a B&B can be a rewarding experience, it's probably more work than you imagine.
You'll have your fair share of demanding guests. Also, cancellations are part and parcel of running a bed and breakfast. So, if you're a people person (and people-pleaser), you're a good candidate.
That said, unlike many of the other small business ideas listed, this is no solo project. You'll need a reliable cleaning team at the very least.

---
68. Tour operator
If you want to be more involved in your customers' travel plans you could consider offering tours or experiences. From restaurants to historical sites, depending on where you're located, you're bound to have many different attractions and activities that you can include in your package.
You'll also have more logistics to consider. For example, will it be by bus or foot? What will be the maximum number of travelers per group? Look at similar tour packages and try to offer a unique selling proposition that your competitors didn't think of.
---
69. Painting business
The secret to painting is all in the preparation. Not only will you set up your painting job for success, but you'll also impress your clients with your professionalism. As you can ask your clients to purchase the paint beforehand, you can cut down on the startup costs required. Then, once you've completed a few projects successfully, turn to local hardware stores and see if you can negotiate a better price seeing that you'll be buying in bulk often.
---
70. Party planning
If you enjoy working with kids but don't want to do it five days of the week, you can possibly start a business that offers party planning services for children's birthday parties specifically. As the parties will mostly fall on the weekend, it can be a lucrative side hustle.
You would be surprised to learn how much parents are willing to spend on a birthday party for their child. We're talking $10,000+.
To be successful, you'll need to have a list of reliable service providers. The last thing you'll want is for the promised princess not to show up. The parents' frustration will be no match for the possible temper tantrum set to follow.
So, ensure that you focus on building relationships with your clients but also the service providers. The last thing you'll want is to get a bad rep among the local clown community.
Frequently Asked Questions
Do you need to write a business plan?
Yes. At some stage, even a small business will need a business plan. If you are only entering the market, a business plan will help you to set specific goals and craft a strategy to ensure that your venture is successful. If you need to apply for funding, a business plan is a must.
What are the cons to starting a dropshipping business?
Two of the main cons to starting a dropshipping business is that the profit margins are usually lower and it does not really give you opportunities for branding. Moreover, it can be challenging to work out your shipping costs. The majority of dropshipping businesses use multiple suppliers and each has its own shipping costs. In other words, you will have to pay different shipping fees depending on which supplier stocks the product that the customer has bought.
Do you need to be certified to teach yoga online?
No, you do not have to be certified to teach yoga online. That being said, by completing a course that is accredited by the Yoga Alliance, it can help you to get more clients and grow your small business faster. Moreover, considering that your clients will entrust you with their physical as well as mental well-being, it is important to adhere to certain levels of standards and practices.
What training do I need to start a virtual assistant business?
While there are no fixed and definitive educational requirements to become a virtual assistant, many businesses will search for a virtual assistant who has some higher level education or specialized training. As there is also a huge need for VAs to assist with bookkeeping, marketing, and graphic design, these are good skills to develop.
What do I need to start an online tutoring business?
To be able to teach from home, in addition to a laptop and internet connection, you will need equipment like a webcam, lights and mic. It is also good if you have some teaching experience or hold a degree.