Talent management is a great way to empower your existing employees, bring in talented new employees, and keep the employees you have. But talent management has several moving pieces that you need to monitor and improve upon regularly. And that's where a talent management system comes in. In this article, we're going to cover what a talent management system is, how it works, why you need it, and then wrap up with a list of the best talent management systems we've found. Plus, we'll share how to choose the best talent management system for you if you decide to hunt for your own. It's a lot to cover, so let's dive in!
---
7 Talent Management Platforms to Streamline Your Workforce:
---
What Is a Talent Management System?
A talent management system is a software platform that supports your entire talent management process — recruitment, onboarding, training and professional development, reviews, compensation, and more.
---
How Does a Talent Management System Work?
A talent management system has to provide support to all of the pieces of your talent management process. This includes:
Planning:

Outline business goals and objectives, and make sure that your talent management strategy works to support those goals.

Recruiting:

Source talent, nurture candidates throughout the process, and get from job posting to onboarding faster.

Onboarding:

Get new employees through the new hire period and help them become productive team members faster with automated onboarding, offboarding, and cross-boarding processes.

Performance Management:

Set up a performance review and feedback process that keeps your employees growing.

Compensation:

Manage your compensation plans to recognize and reward high-performing employees.

Development:

Provide learning experiences and develop succession plans.
---
Benefits of a Talent Management System
Having a talent management system offers several benefits for both companies and employees. Plus, research from McKinsey shows a correlation between effective talent management and better organizational performance. That means that having a talent management system can help your company outperform competitors.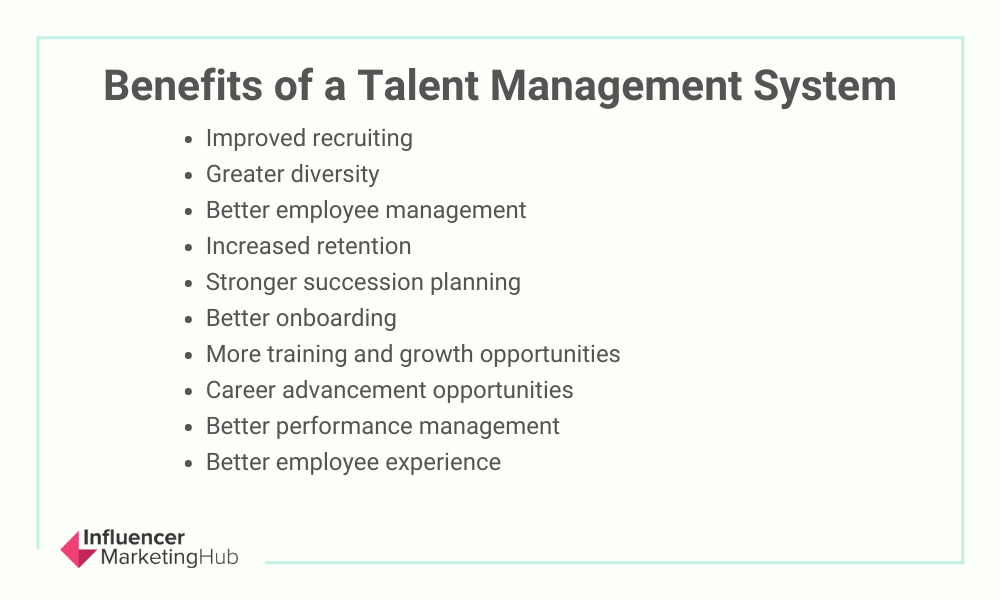 Let's explore 10 benefits of a talent management system:
Improved recruiting.

Your recruitment process can seriously impact the quality of candidates you attract which directly affects the quality of employees you hire. A talent management system will help you track candidates throughout the entire process.

Greater diversity.

Being an inclusive company does more than just make people feel good. In fact, inclusive businesses bring in

1.4 times more revenue per employee

!

Better employee engagement.

Happy employees are engaged employees. And engaged employees regularly outperform their less engaged counterparts. Your talent management system creates a comprehensive process that addresses all employee needs, helping them grow and keeping them committed to the company's success.

Increased retention.

Turnover is expensive. A talent management system brings together all of the pieces you need to target, hire, and compensate the best people for each role.

Stronger succession planning.

Succession planning is an important part of talent management that's often overlooked by companies. Talent management systems help you create succession plans that will ensure your business doesn't lose knowledge when higher-level employees leave.

Better onboarding.

Onboarding should be customized to each new employee and provide them with the best possible opportunity to succeed with your company. A talent management system can help you automate and scale this process to ensure that each new employee gets the attention they need.

More training and growth opportunities.

More and more employees are pointing to training and educational opportunities as the number one reason they consider a particular role. Your talent management system makes it easy to identify skill gaps so employees can get training to improve their skills and value to the company.

Career advancement opportunities.

The next logical step after training opportunities is advancement opportunities. Talent management platforms make it easy to map out career paths so employees always know what skills are needed to advance.

Better performance management.

Regular feedback and reviews are vital to make sure employees are advancing toward their goals and meeting expectations. This process can be streamlined with a talent management system to ensure that feedback is objective, continuous, and useful.

Better employee experience.

All of this comes together to create a positive employee experience. When employees consistently enjoy positive experiences they're more likely to stay with the company, work harder, and be more engaged.
---
How to Choose a Talent Management System
Before we get into our list of talent management systems, let's talk about what you should be looking for when choosing a talent management system for your business. According to a 2019 survey by Capterra, 38% of talent management software users said functionality was the most important factor in their purchase. Not only that, but 62% of those surveyed switched talent management platforms because their existing tool lacked features.
To make sure you're getting the features you need to streamline your talent management process, you'll want to make a list of what your company needs, both now and a few years from now. For example, if you already use certain productivity tools and aren't keen on changing them, make sure your talent management system works with those tools before you sign up.
You'll also want to make sure that the sales and support staff are helpful and responsive for any of the tools you're considering. You'll be using this platform for a while and need to know that you'll get the support you need as your business grows. Pay attention to whether or not the company you're considering answers all of your questions, is willing to connect you with existing customers (or provide you with case studies and examples), and has great reviews.
Finally, get a demo. A talent management system is a commitment and you're going to lean on it heavily to ensure that you're attracting and keeping the right employees. As you're demoing the tools, pay attention to how easy it is to use and how much you can automate your talent management process.
---
7 Best Talent Management Systems
As we've mentioned already, talent management has a vital role to play in your company's overall success. But there are so many moving parts to talent management and HR that a comprehensive can help you manage easily. So, let's take a look at 7 of the best talent management systems we're digging right now.
1. SAP SuccessFactors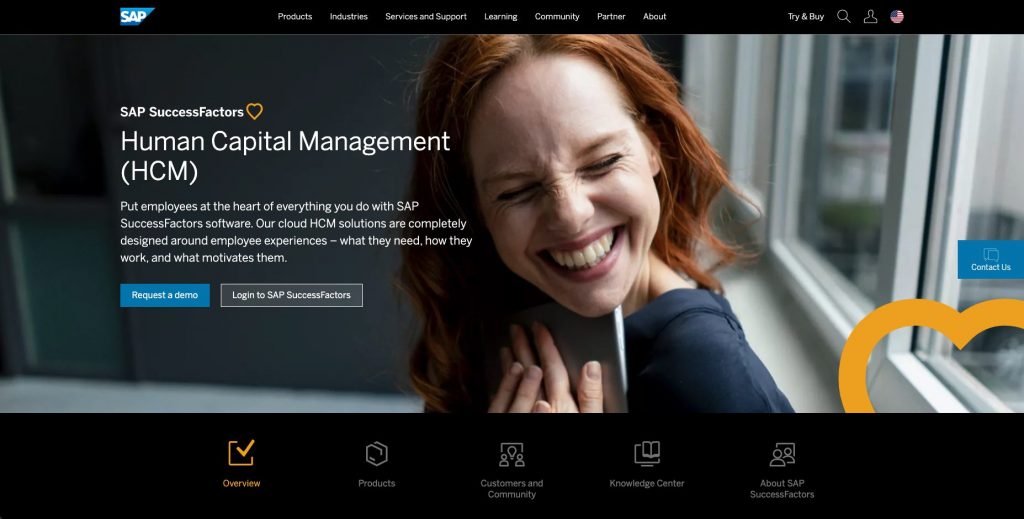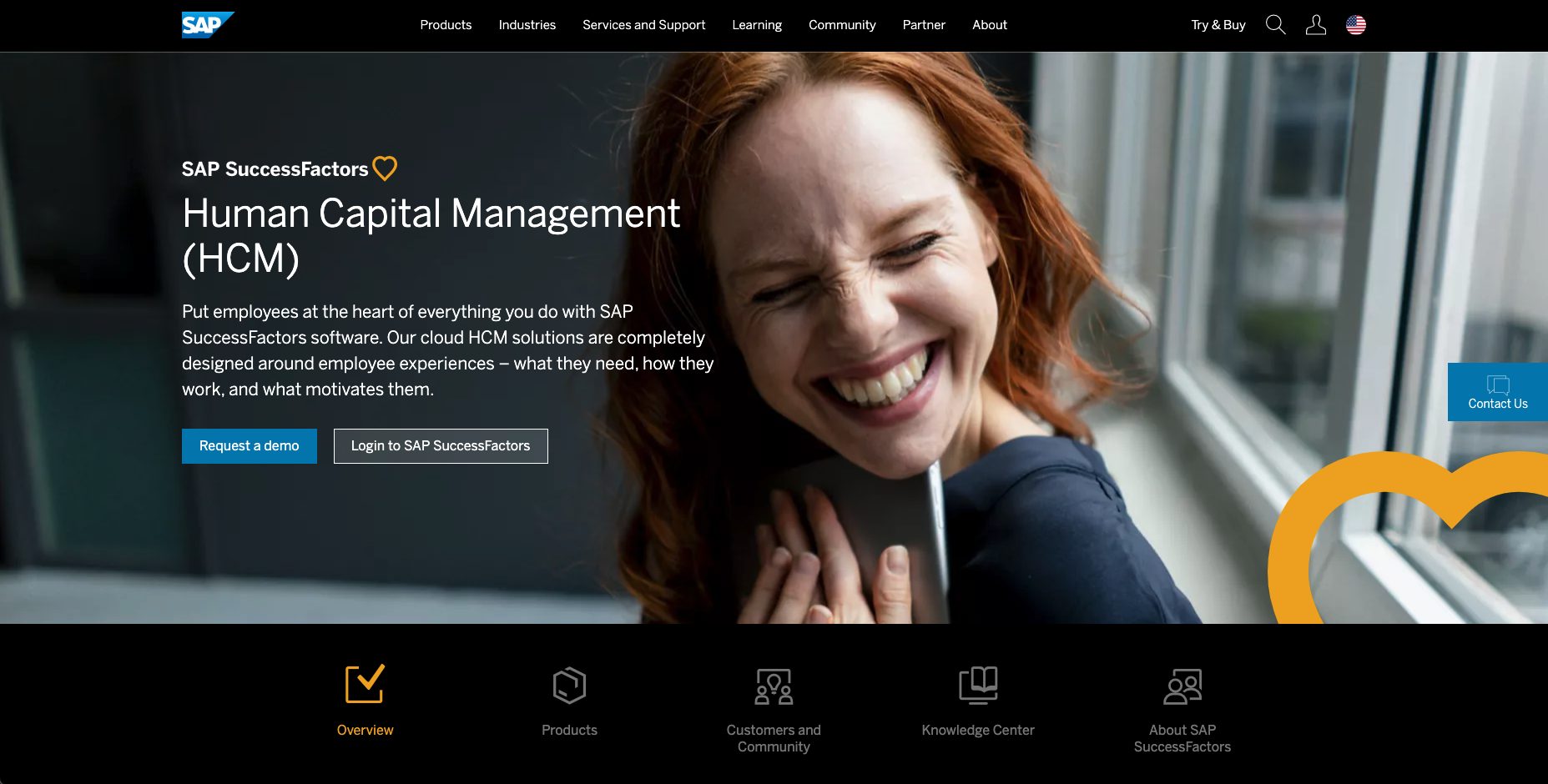 SAP SuccessFactors is a cloud-based enterprise talent management system that helps you manage the entire employee experience to make sure your employees feel connected, supported, and empowered. This platform offers a global HRIS solution for core HR, cloud payroll, time tracking, benefits administration, and HR service delivery as well as integrated software for recruiting, onboarding, performance, compensation (including incentives and bonuses), learning, success, and development. Plus, SAP SuccessFactors provides HR analytics and workforce planning to give you data-driven insights into workforce trends.
Pricing:
Pricing information is available on request from the vendor.
---
2. Recruitee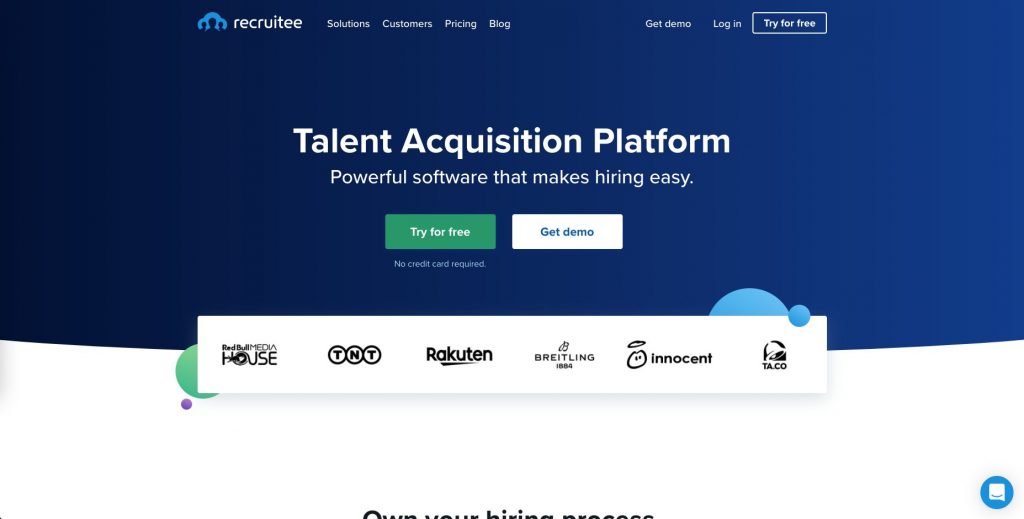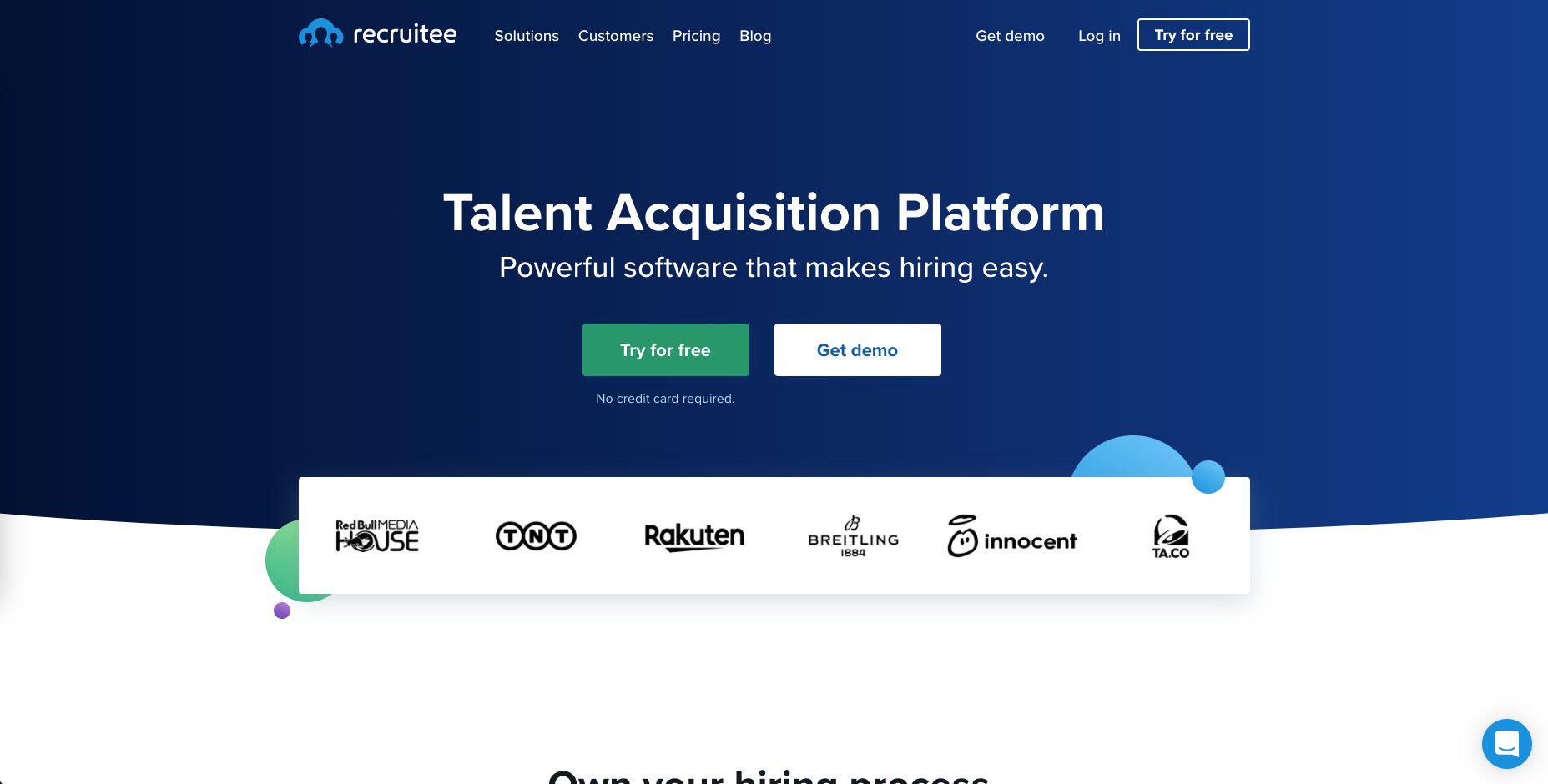 Recruitee is a talent acquisition platform that makes hiring easy. The tool uses user-friendly pipelines to drive ideal candidates to a customizable careers site so you can launch your recruitment efforts in just a few clicks and match your company branding. From there, you'll be able to use Recruitee's automated actions and customizable templates to strengthen your hiring processes with best practices and standardizing techniques. Recruitee also allows for tailored onboarding for a custom team setup or API access so you can unify your existing HR tech stack. The platform even has smartphone apps so you can easily manage your jobs, candidates, and hiring team 24/7, reducing your time-to-hire.
Pricing:
Launch:

$2,220/year or $222/month for up to 10 job slots

Scale:

$3,996/year or $399/month for up to 10 job slots

Lead:

custom pricing
---
3. Zoho Recruit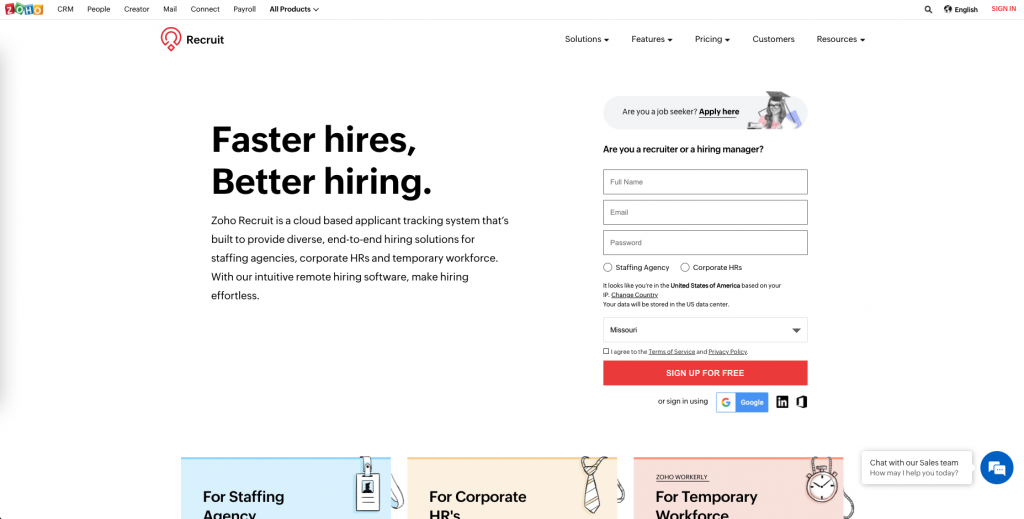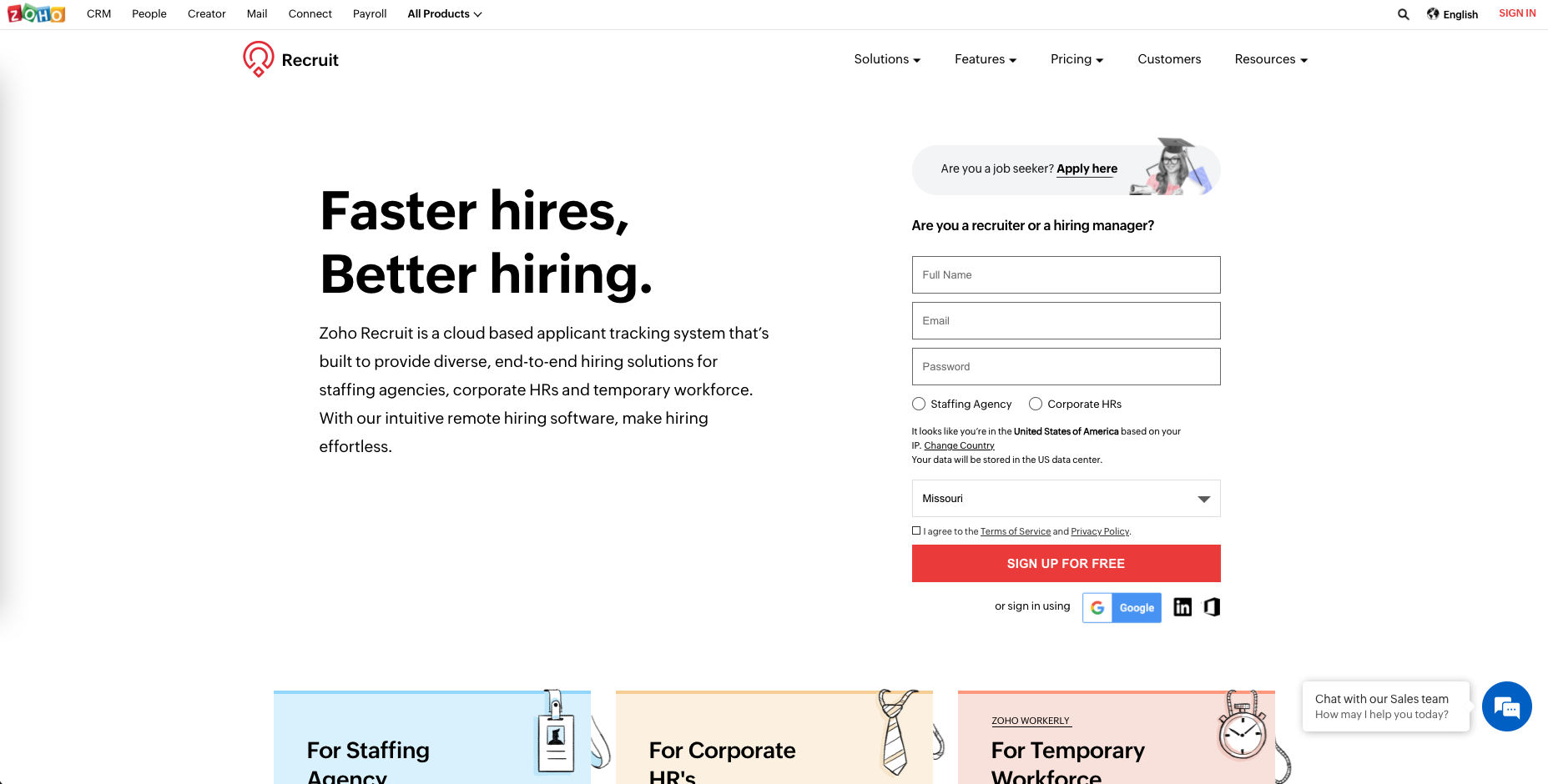 Zoho Recruit is a cloud-based applicant tracking system that's built to provide diverse, end-to-end hiring solutions for staffing agencies, corporate HRs, and temporary workforce. Corporate users can use the platform to leverage existing employees to source candidates, digitize the offer letter process through templates and automation, build your company brand and reputation through a customizable careers page, create pre-screening assessments to measure candidate skills before interviewing, and more.
Pricing:
Corporate solutions are priced as follows:
Standard:

$300/recruiter/year or $30/recruiter/month

Enterprise:

$600/recruiter/year or $60/recruiter/month
---
4. Cornerstone OnDemand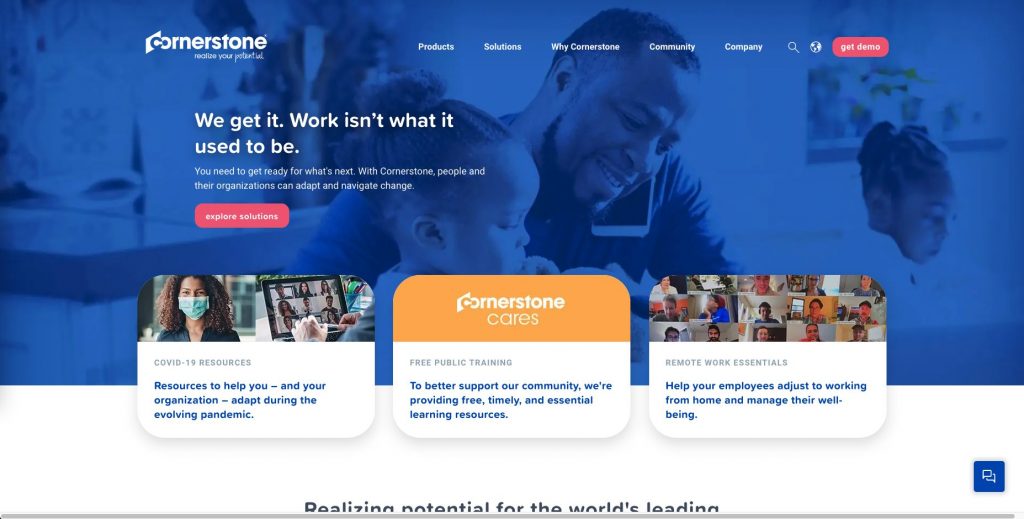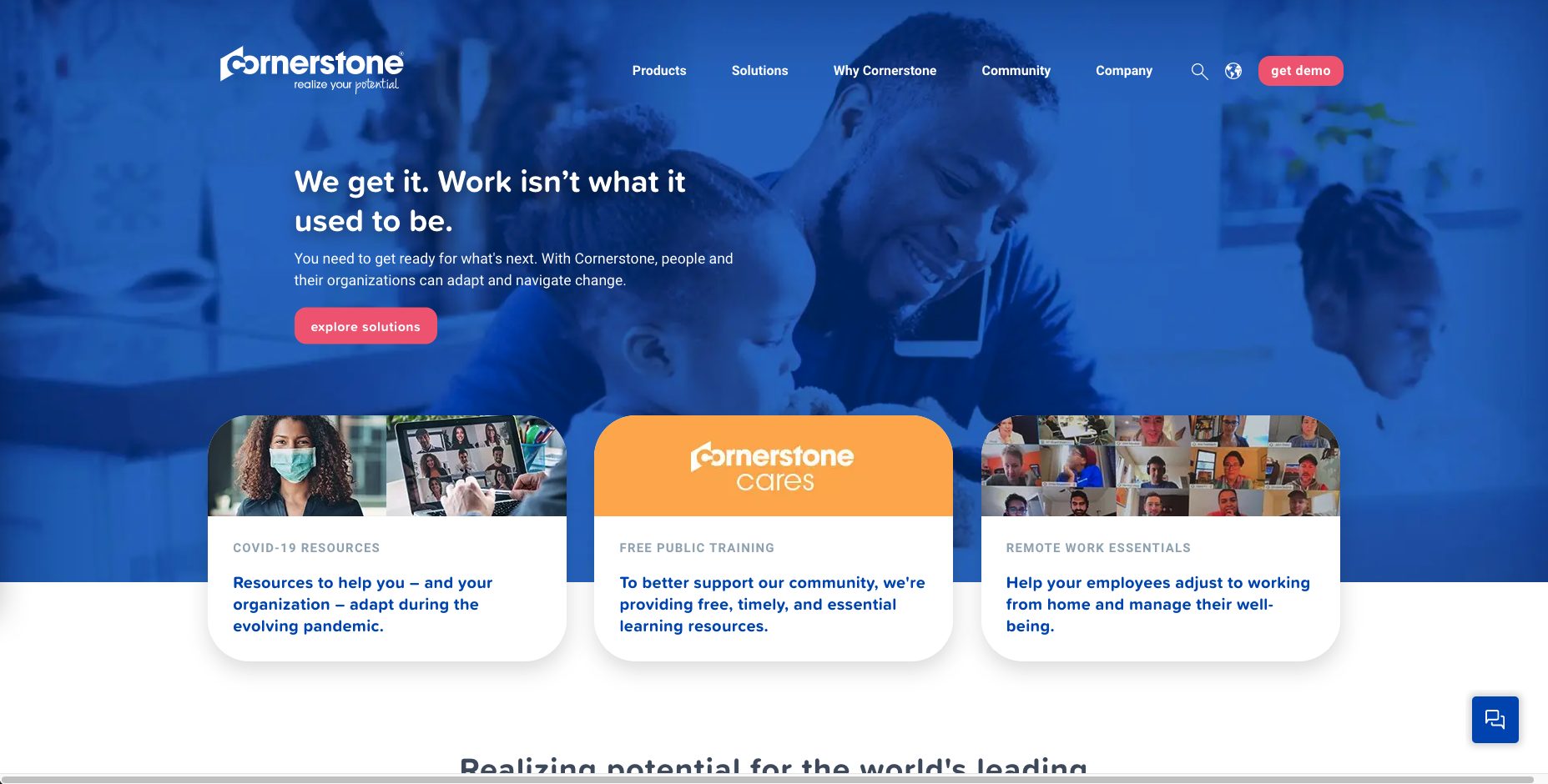 Cornerstone OnDemand is a talent management system with integrated performance management. The platform makes it easy for companies to recruit, develop, manage, and engage the people they need to build their business. Frictionless recruiting means you quickly find the right people, match them to their perfect role, and onboard them seamlessly. Once they're in, you can help them develop the necessary skills using curated skill-building content. Plus, there's a performance management component so you can identify high performers, assess capabilities, and close skill gaps.
Pricing:
Contact Cornerstone OnDemand for pricing.
---
5. ADP Workforce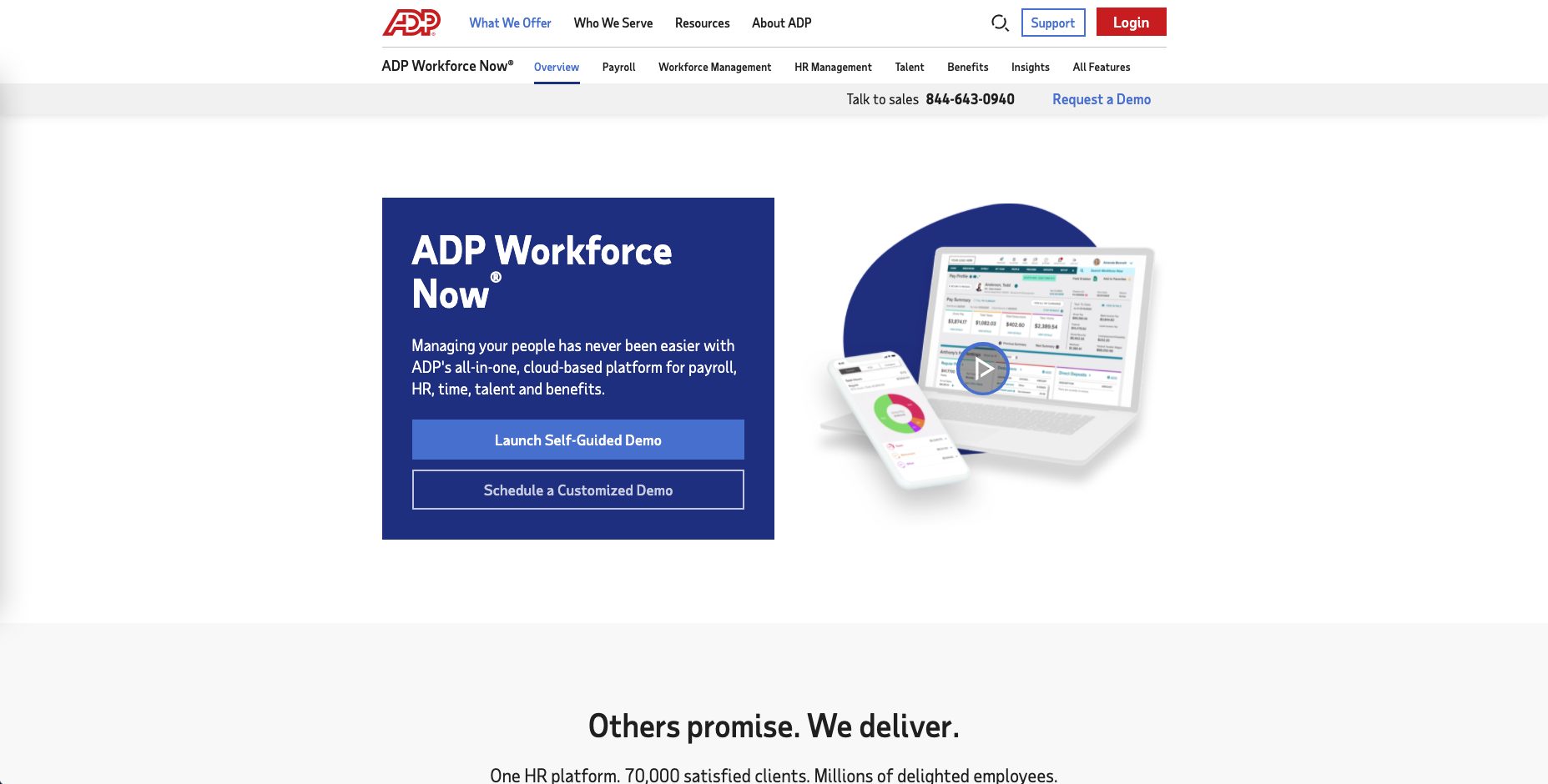 ADP Workforce is an all-in-one, cloud-based platform for payroll, HR, time, talent, and benefits. With this talent management system, you'll be able to manage your workforce from a single database and dashboard. This means you enter data just once and it's available throughout your talent management and HR process, reducing mistakes from manual data entry. The software also offers talent review and succession planning functionality, goal management, career development, and more.
Pricing:
Request pricing from ADP.
---
6. iCIMS Talent Cloud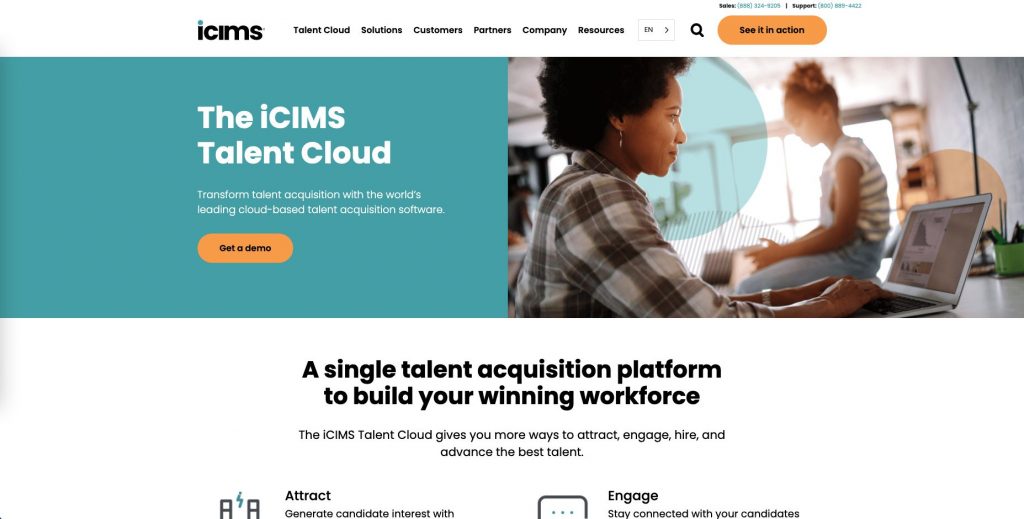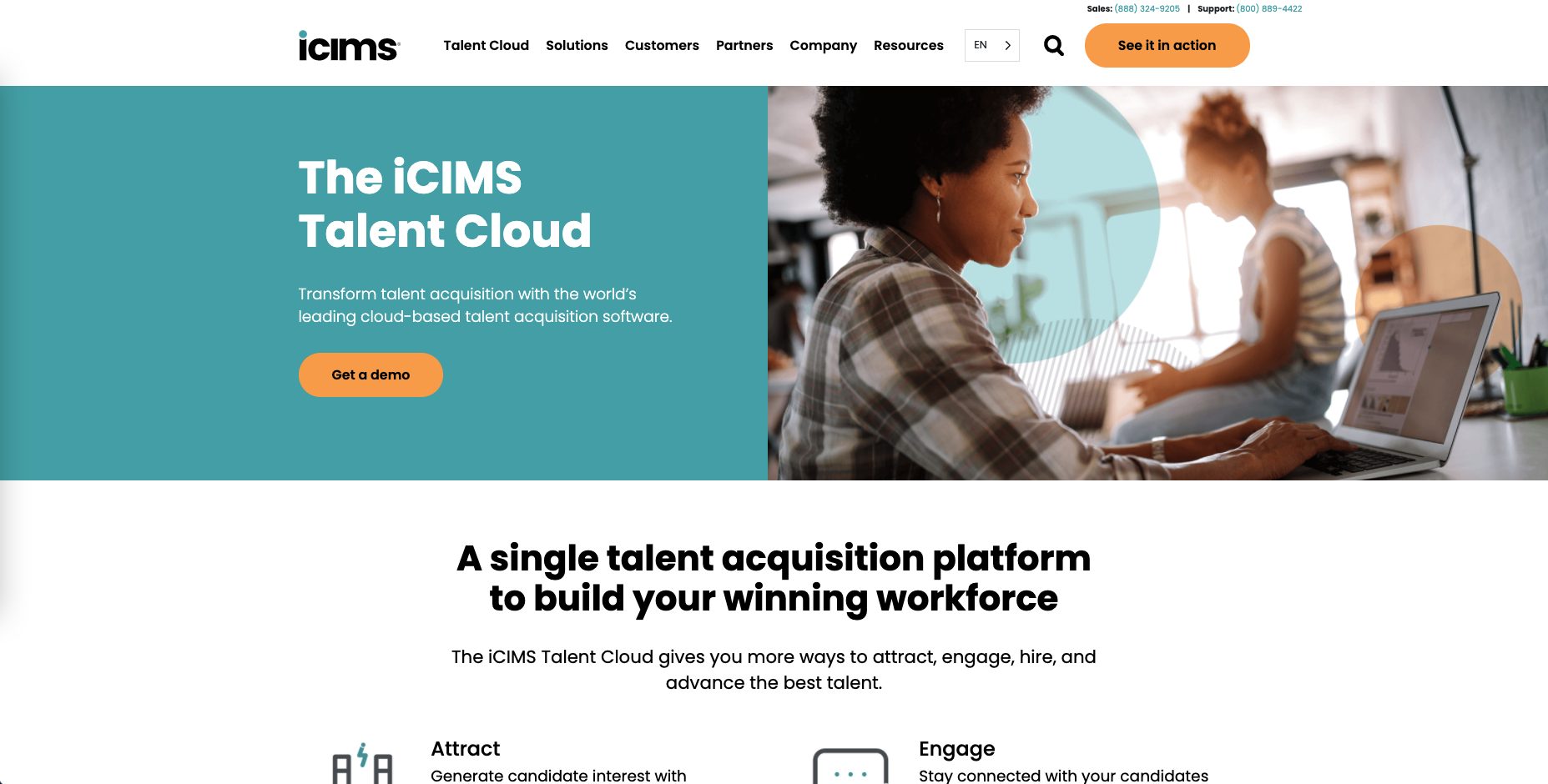 iCIMS Talent Cloud is a best-in-class talent acquisition software providing a flexible and intuitive talent management solution. With iCIMS Talent Cloud, you can generate candidate interest with career sites and recruitment marketing solutions, stay connected with your candidates and employees using text, email, and chatbots, quickly route job offers and onboard new employees with AI-powered applicant tracking and offer letter templates, and boost internal mobility with AI-enabled career pathing, analytics, and dynamic talent profiles. iCIMS Talent Cloud also integrates with hundreds of systems across your entire tech stack.
Pricing:
Request pricing from iCIMS Talent Cloud.
---
7. Paylocity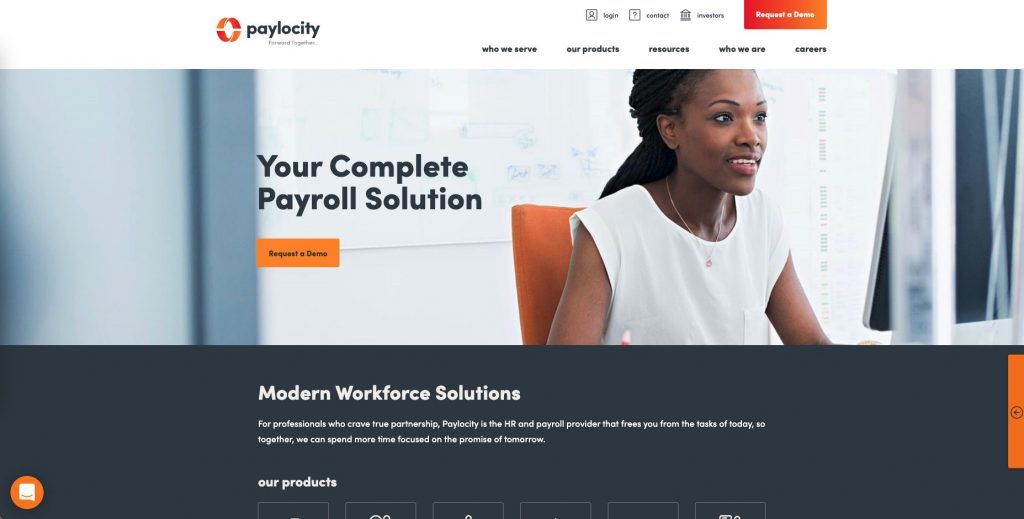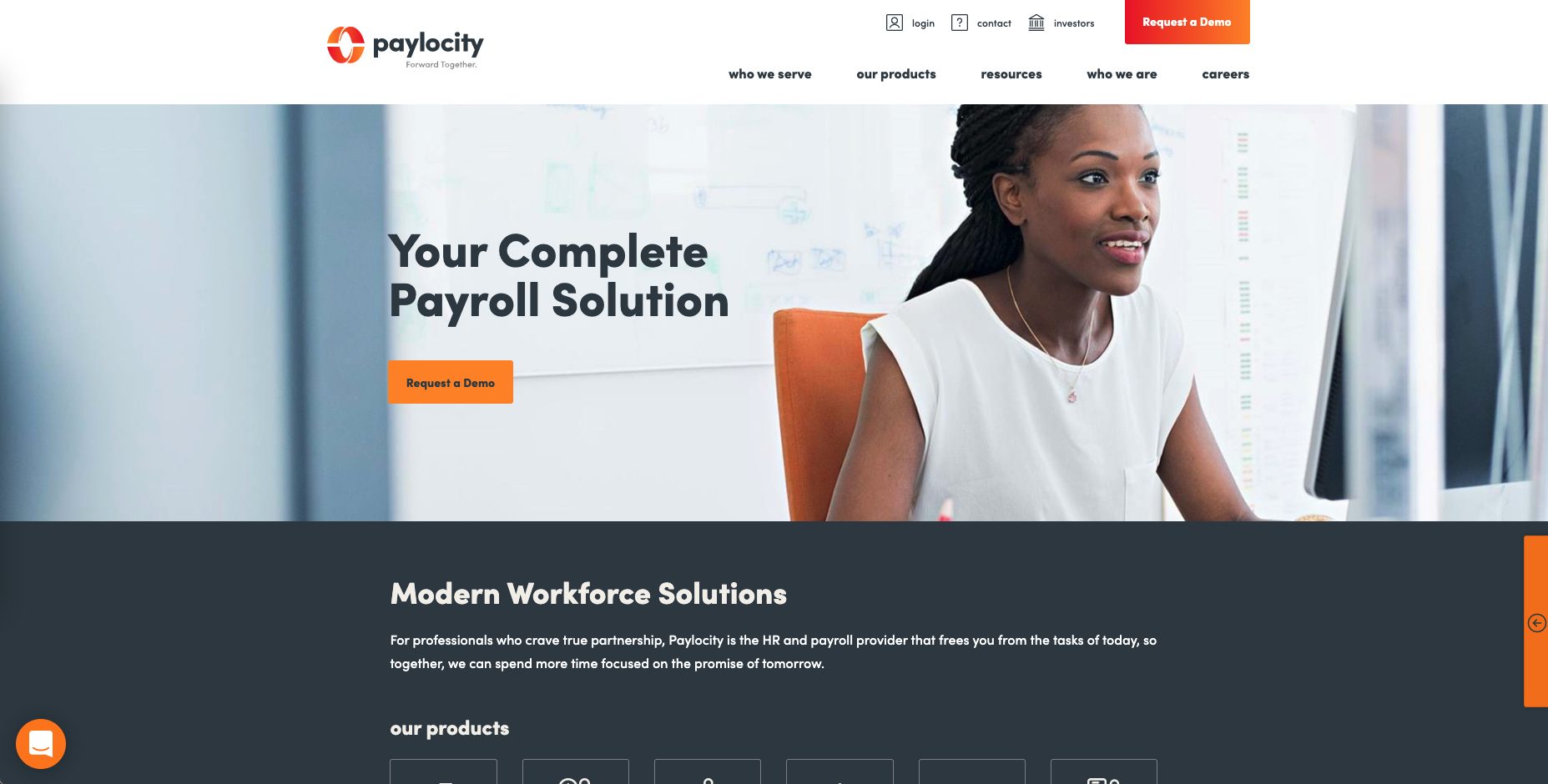 Paylocity, despite the name, does a lot more than payroll. It offers a range of talent management systems to help you get candidates in the door and on the path to success through smooth onboarding, fair pay, employee development, and empowering performance management that drives job satisfaction and improves employee retention. Paylocity also includes key metrics monitoring so you can identify trends and make data-driven decisions using visual dashboards. Plus, it offers tons of integrations and even a mobile app so you can manage your workforce anywhere, any time.
Pricing:
Request pricing from Paylocity.
---
Wrapping Up
There's been a strong turn toward building more remote, distributed workforces which means companies are going to need to adapt. The right talent management system will help you bring in the right employees and deliver a positive employee experience that truly reflects your company's culture and values.
Frequently Asked Questions
What is a talent management system?
A talent management system is a software platform that supports your entire talent management process — recruitment, onboarding, training and professional development, reviews, compensation, and more.
Why use a talent management system?
There are several benefits to using a talent management system:
Automate and optimize your entire process
Better hiring
Retaining your best employees
Better employee experience
Improved employee development
How to choose a talent management system?
To choose the best talent management system for your company, you'll want to consider the needs of your business, find a vendor that meets those needs and provides great support, and demo the platform.