Advertising Disclosure
Advertising disclosure:
Our partners compensate us. This may influence which products or services we review (also where and how those products appear on the site), this in no way affects our recommendations or the advice we offer. Our reviews are based on years of experience and countless hours of research. Our partners cannot pay us to guarantee favorable reviews of their products or services.
The world of online communication is brimming with platforms vying for attention. Amidst this sea of platforms, Threads emerges as a new competitor. This American social media unearth gem, a proud product of Meta Platforms, has quickly made a mark with its distinct space in online engagement.
Astonishingly, Threads boasted a record user influx, securing 100 million users in just its inaugural five days. This feat, surpassing some of today's most popular platforms, underscores its growing importance for businesses keen on amplifying their online presence. Mastering Threads, however, isn't merely about setting up a profile. It demands finesse, a strategic approach, and a profound grasp of its unique features.
This is precisely the juncture where Threads Marketing Agencies prove invaluable. With a detailed comprehension of Threads and its user base, these agencies design bespoke marketing drives that resonate with a company's goals. Whether crafting compelling text-rich posts or creating eye-catching carousels and videos, these agencies excel in tapping into the platform's vast capabilities.
So join us as we outline the Top 8 Threads Marketing Agencies currently dominating the space.
---
Top Threads Marketing Agencies
Top
threads marketing agencies
2024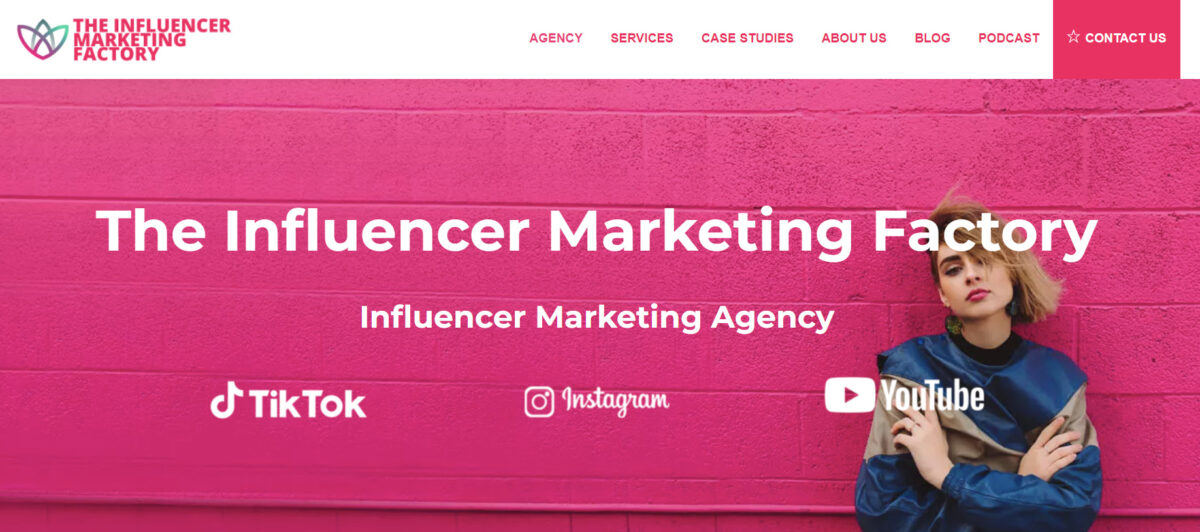 Headquarters: Miami, FL, United States
Minimum Project Size: $10,000+
Average Hourly Rate: Not specified
Influencer Marketing Factory has positioned itself as a leading Threads Influencer Marketing Agency, working hand-in-hand with Fortune 500 brands to help them overcome their unfamiliarity with the app. Their expertise lies in executing global influencer marketing campaigns that promise impressive and tangible results. With a deep understanding of Threads, they leverage the platform's real-time conversational nature to create impactful marketing strategies.
Reasons to Choose this Agency
Influencer Marketing Factory stands out for its comprehensive approach to Threads marketing. They not only identify and collaborate with prominent and relevant influencers on the platform but also ensure the content created is both informative and entertaining. Their case studies showcase impressive metrics, from millions of followers reached to substantial user engagement. Moreover, their emphasis on creativity ensures campaigns are not solely reliant on influencer reach but also the quality and appeal of the content.
Key USPs:
Detailed reporting with metrics like reach, engagement, and conversion

Expertise in driving solid ROI with extensive analytics and tools

Tailored content marketing strategies for maximum user attention

Collaboration with major brands, including Sony, Bumble, and Grubhub
---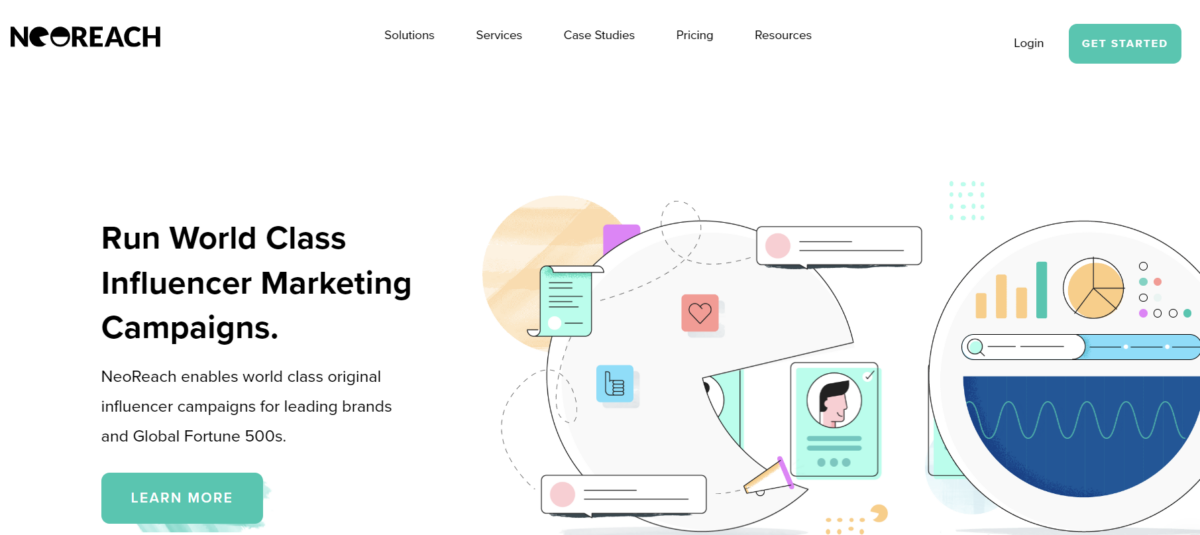 Headquarters: Orlando, FL, United States
Minimum Project Size: $25,000+
Hourly Rates: $25 – $49
NeoReach is another prominent influencer marketing player, offering world-class campaigns tailored for leading brands and Global Fortune 500s. Their approach is rooted in authenticity, ensuring every social campaign resonates with the brand's core values and story. With a robust connection to a vast network of influencers, bloggers, and content creators, NeoReach guarantees the perfect fit and relationship brands launching their Threads profiles.
Reasons to Choose this Agency
NeoReach's influencer marketing prowess allows them to establish tailored connections between influencers and brands across a myriad of social platforms, including Threads, Facebook, Twitter, and Instagram. They offer real-time communication and access to hard data for campaign monitoring. Even more so, their creative strategy is geared towards ensuring that brand messages are infused in every piece of content, optimized for maximum recognition and conversion. 
Key USPs:
Extensive network of influencers and content creators

Authentic, story-driven content creation

Comprehensive campaign management, from contracting to activation

Expertise in paid media syndication across major platforms

Best-in-class self-service software and APIs for campaign management
---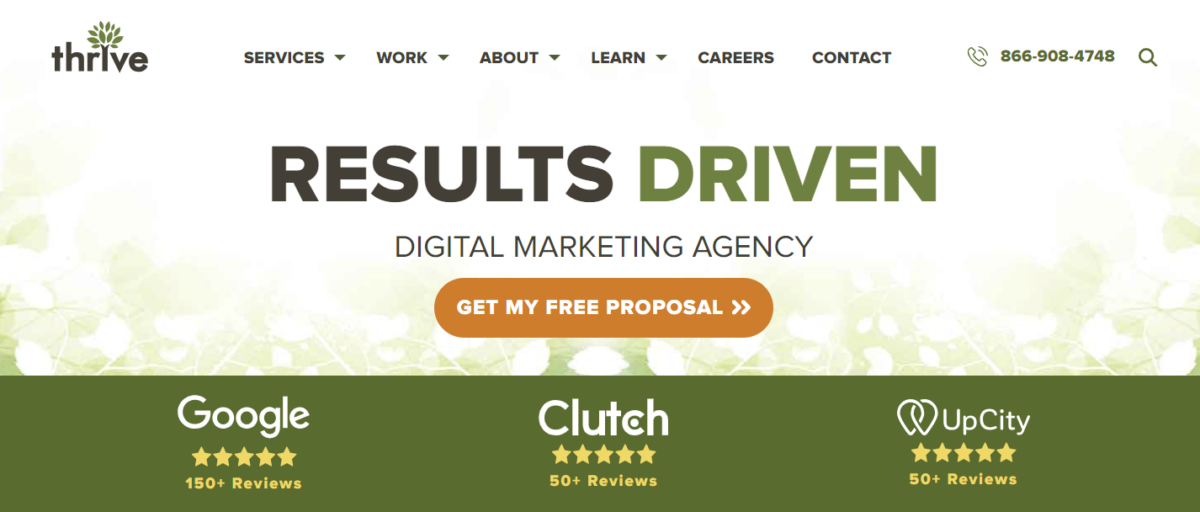 Headquarters: Dallas, TX, United States
Minimum Project Size: $1,000+
Hourly Rates: $100 – $149
Thrive is a distinguished full-service social branding and marketing company that understands the power and potential of Threads as a marketing platform. Recognizing that the platform's vast user base can open a new social media advertising front, Thrive crafts strategies that tap into engagement, ensuring brands get not only visibility but also meaningful interactions.
Reasons to Choose this Agency
Thrive's approach to Threads marketing is both comprehensive and nuanced. They realize that while setting up an ad or post might be straightforward, the real challenge lies in creating content that resonates with the app's discerning audience. With a dedicated team, Thrive ensures that brands produce trendy, fresh content that aligns with the platform's requirements and appeal. 
Key USPs:
Expertise in creating and implementing effective Threads marketing strategies

Dedicated analytics to track and optimize campaign performance

Proficiency in audience identification and targeting

Comprehensive content creation services tailored for Threads

Expertise in paid ads, maximizing reach and engagement on the platform
---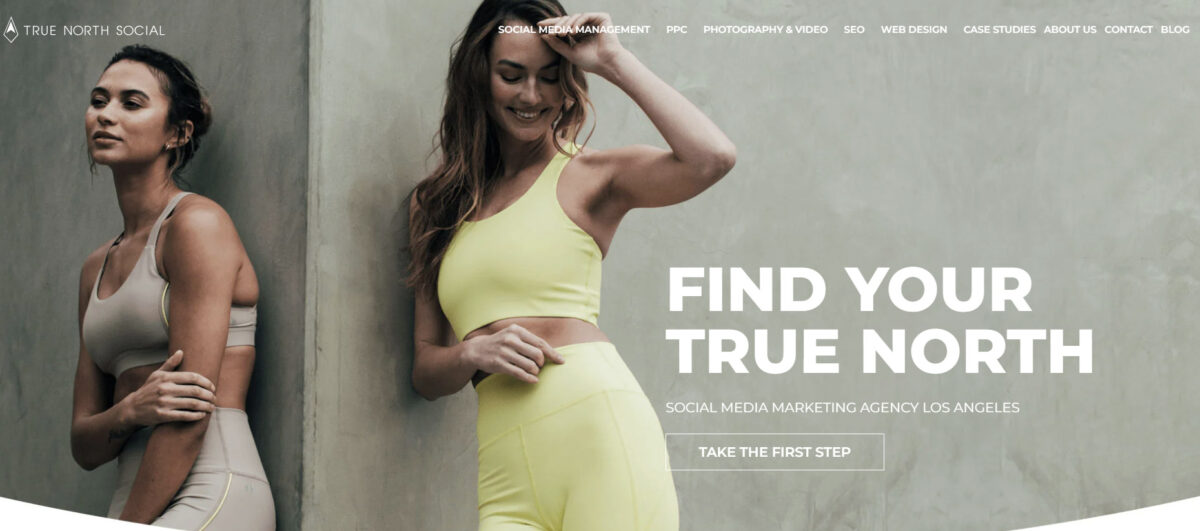 Headquarters: Culver City, CA, United States
Minimum Project Size: $1,000+
Hourly Rates: $25 – $49
True North Social is a premier marketing agency that has carved a niche for itself in the realm of Instagram marketing. Recently, they've expanded their services to include Threads marketing. Catering to a diverse clientele, from startups to e-commerce and fashion brands, they have a singular goal: to amplify the essence of a brand through impeccable Threads Marketing Services.
Reasons to Choose this Agency
True North Social is not just another marketing agency; they are a team of experts who understand the nuances of social media and how it can be leveraged to boost brand visibility. Their services range from calendar curation & account management to social media photography. They believe in creating authentic, engaging content that resonates with the target audience, fostering trust, loyalty, and brand awareness. Their holistic approach ensures that brands not only reach their potential customers but also engage and convert them.
Key USPs:
Expertise in promotions for followers 

Dedicated influencer management services

In-house community management for consistent brand engagement

Advanced tools for product tagging
---

Headquarters: Boston, MA, United States
Minimum Project Size: $5,000+
Hourly Rates: $150 – $199
Brafton is a leading name when it comes to Social Media Marketing Services. With billions of active monthly social media users, Brafton understands these platforms' potential and ensures brands harness their power effectively. They emphasize the importance of visual content, given that 49% of marketers consider it crucial for their digital strategy. With a dedicated team to mastering the newest addition to the social media realm, Threads, Brafton allows brands to make meaningful connections with their audience.
Reasons to Choose this Agency
Brafton's expertise lies in crafting strategies that resonate with the platform's audience. They offer a comprehensive suite of services, from profile optimization and follower tactics to keyword research and regular posting schedules. Their approach to Threads marketing is holistic, ensuring that brands gain the visibility they require to launch at the top.
Key USPs:
Cross-platform content management

Emphasis on building a sense of community on Threads

Dedicated ad management strategies

Proven track record of driving brand awareness and engagement through tailored content
---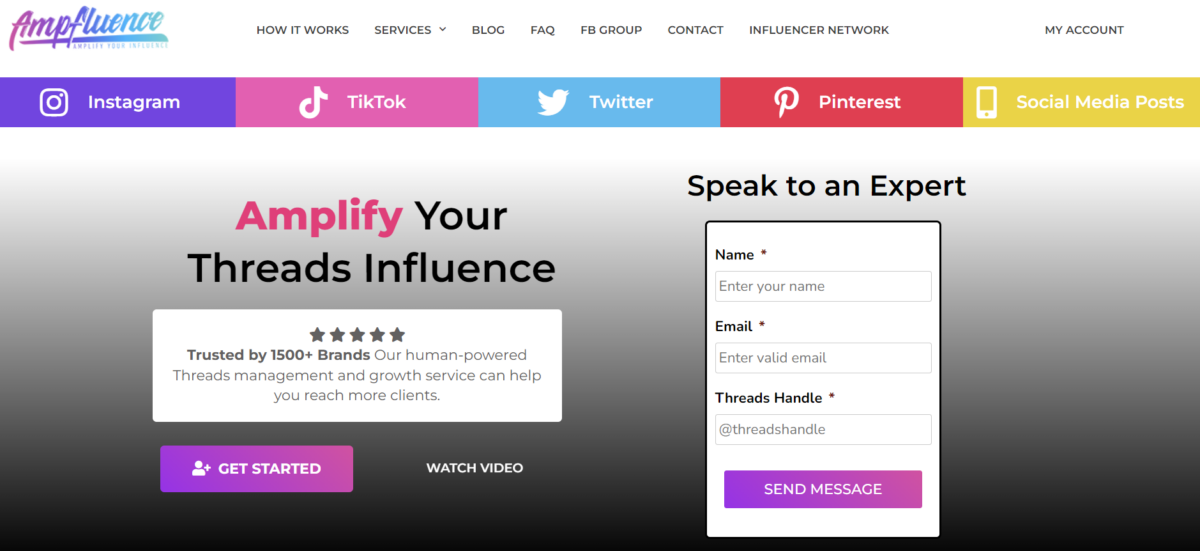 Headquarters: Ewing, NJ, United States
Minimum Project Size: Not specified
Hourly Rates: Not specified
Ampfluence stands as a bastion of customized, human-powered Threads growth and marketing services, embodying the quintessence of innovation, authenticity, and bespoke engagement. The agency, trusted by over 1500 brands, is a convergence of strategy and tactical expertise crafted meticulously to amplify a brand's presence on Threads and other social platforms.
Reasons to Choose this Agency
Ampfluence is engineered around the principle of organic amplification. Each strategy is a mosaic of creativity and precision, ensuring a brand's Threads account is grown and nurtured to become a dynamic hub of engagement, conversation, and conversion. The agency transcends the conventional, offering a human touch that elevates every interaction into meaningful social insights, echoing the brand's voice amidst the vast, vibrant Threads landscape.
Key USPs:
Expertise in developing tailored campaigns based on research and goal setting

Comprehensive strategy, ranging from organic growth to content management and community engagement

Ethical, compliant, and risk-free Threads growth, ensuring the brand's integrity and safety
---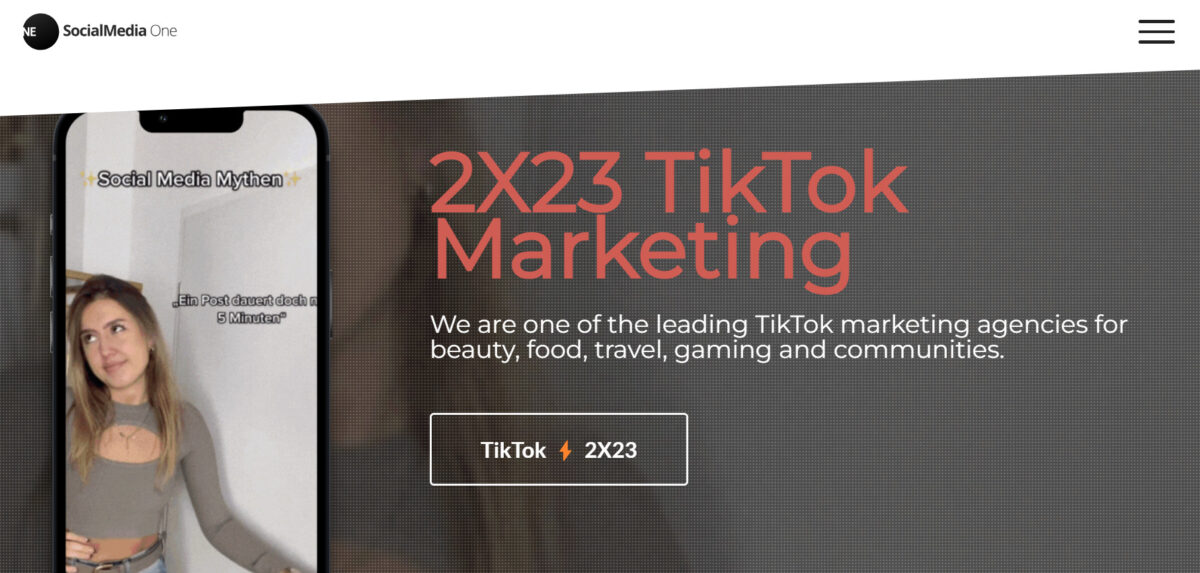 Headquarters: Berlin, Germany
Service Focus: Advertising for business, Social Ads, Lead Generation, Content Creation
Social Media One emerges as a leading full-service marketing agency with a specialization in Threads. Their deep understanding of Threads' unique features allows them to craft high-quality content tailored for the platform. With a commitment to helping clients harness the full potential of Threads, they offer customized solutions that optimize marketing strategies and bolster campaign success.
Reasons to Choose this Agency
Social Media One offers a holistic approach to Threads marketing. Their services encompass everything from developing tailored marketing strategies to managing Threads accounts, placing targeted ads, and collaborating with influencers for organic reach. Their emphasis on high-quality content and performance marketing ensures brands can engage effectively with the community. Moreover, their expertise in AI optimization guarantees that every campaign is data-driven and results-oriented.
Key USPs:
Threads User-Generated Content
Cross-platform posting
Proven strategies for Threads ads, Google ads, and email marketing

Customized sales funnels with social ads
---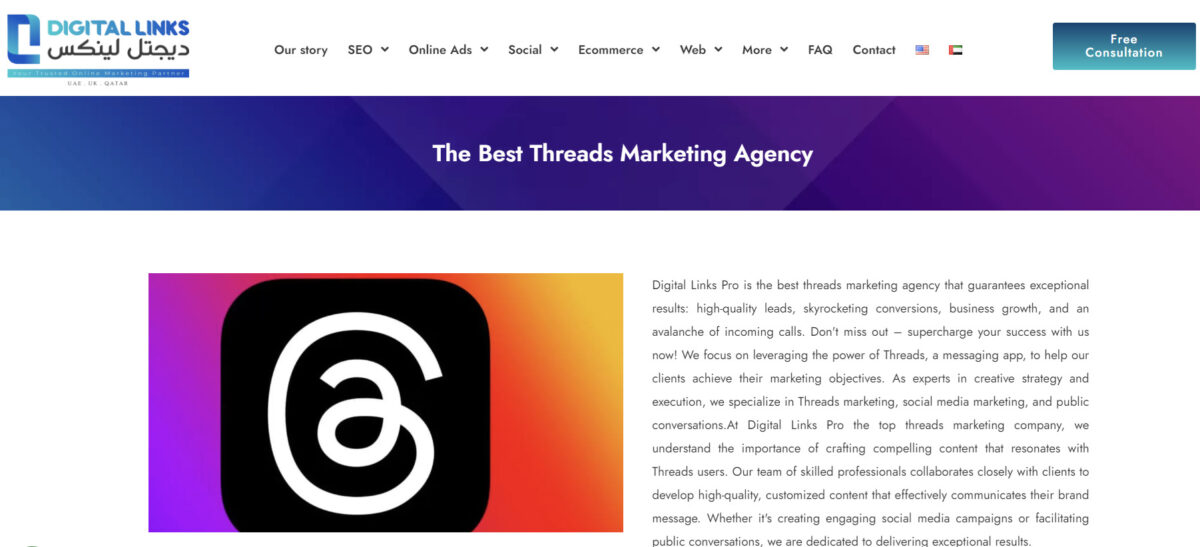 Headquarters: Abu Dhabi, UAE
Minimum Project Size: Not specified
Hourly Rates: Not Specified
Digital Links Pro emerges as a pioneering force in the Threads marketing domain, adeptly blending creativity, strategy, and analytics to propel brands into unparalleled terrains of engagement and visibility. The agency's rich tapestry of services is rooted in a profound understanding of Threads' unique ecosystem and is meticulously designed to translate the platform's innate conversational and interactive ethos into tangible business milestones.
Reasons to Choose this Agency
Navigating the nuanced corridors of Threads marketing requires a blend of creative ingenuity, strategic foresight, and analytical precision, elements innately woven into the fabric of Digital Links Pro. Every campaign is based on data-driven insights, ensuring that brands don't just step into the Threads space but command a resonant presence.
Key USPs:
Threads-specific engaging and effective content

Strategic partnerships with Threads influencers for organic conversations, reach, and credibility

Precision in performance tracking

Cross-platform synergy with other social media giants like TikTok
---
Why Will Threads Be Important in 2024?
Threads, while bearing semblance to its predecessor, Instagram, offers a unique blend of features reminiscent of Twitter. This platform allows users to post and share diverse content, from succinct text-based posts to captivating images and videos. Its close integration with Instagram, requiring users to operate under the same handle on both platforms, provides a seamless experience and a broader reach.
The application's availability on both iOS and Android devices ensures that it caters to a vast audience, making it an ideal platform for businesses to engage with potential customers. The importance of Threads in the marketing arena cannot be understated. In an age where consumers are constantly inundated with information, businesses must stand out and make a lasting impression.
Threads, with its rapid growth and user engagement, offers businesses a golden opportunity to generate awareness for their products or services. By leveraging the platform's features, businesses can craft informative and entertaining content that resonates with their target audience, fostering brand loyalty and driving sales.
---
User Engagement Metrics on Threads
User engagement stands as the cornerstone of successful online platforms. The Threads app, emerging as a powerful tool for communicative engagements, is no exception. Here are the two engagement metrics you need to know about Threads: 
As of July 2023, a user's average time on Threads was six minutes.

 Despite being down from 21 minutes, the prolonged engagement signifies interest that translates to a higher probability of your message being seen, absorbed and acted upon.
Threads currently boasts 10.3 million daily active users. This is a sharp decrease from launch day when there were more than 41 million active users

. Even so, a high number of regular users indicates that the app is fulfilling a genuine need or interest. For marketers, a large and consistent user base provides a fertile ground for targeted campaigns.
The engagement metrics of the Threads app paint a picture of a platform that, despite facing downfalls, is ripe for marketing endeavors.
---
Conclusion
Selecting the right agency is paramount for business owners considering Threads as a marketing channel. It's essential to consider factors such as the agency's track record, their understanding of the platform, and their ability to align with your brand's voice and values. A well-chosen Threads Marketing Agency can be the difference between a successful campaign and a missed opportunity.
Frequently Asked Questions
Why should I consider hiring a Threads Marketing Agency?
An agency specializes in creating tailored strategies for brands, ensuring that the content resonates with the target audience. They have the expertise, tools, and resources to craft compelling content to drive engagement and conversions.
Are these agencies suitable for small businesses or startups?
Absolutely! Many Threads Marketing Agencies work with a range of clients, from startups to large enterprises. They often tailor their strategies to fit smaller businesses' specific needs and budgets.
How often will the agency post on my behalf?
The frequency varies based on the package you choose and your business needs. Some brands benefit from daily posts, while others might opt for weekly updates. The agency will recommend a posting schedule that's optimal for engagement.
Can I expect immediate results from Threads Marketing?
While Threads Marketing can provide immediate boosts in engagement, building a loyal following and seeing significant ROI often takes time. Consistency and quality are key to long-term success.