With the wealth of eCommerce tools and software solutions available, setting up online shop has become a lot easier and faster. Some of the tools are more comprehensive, while others opted to specialize on a specific feature like email marketing or loyalty programs.
We are going to assume that you have already created your website and, for the sake of brevity, are going to focus only on eCommerce tools that can help you with the other daily aspects of running an online startup such as competitor analysis, project management, accounting, and marketing. If you still need to create your website, there are many easy-to-use eCommerce website tools like Shopify, Wix, Magento, and WooCommerce that you can check out. Here are over 10 top tools that every business owner should explore.
---
Top eCommerce Tools for Online Startups Wanting to Scale:
---
For Competitor Analysis and Research:


Ahrefs is one of the best tools to help you boost your eCommerce site's organic reach. It offers a collection of tools that you can use to analyze your competitors, find out the keywords that your target audience is searching for, and explore the content in your industry that gets shared the most. In addition to using it for competitor analysis and research, it is also one of the best SEO tools that you can use to get a better understanding of your backlink profile.
With regards to its pricing, the cheapest plan starts at $99 per month. If you opt for the annual plan, you can get two months free of charge.
---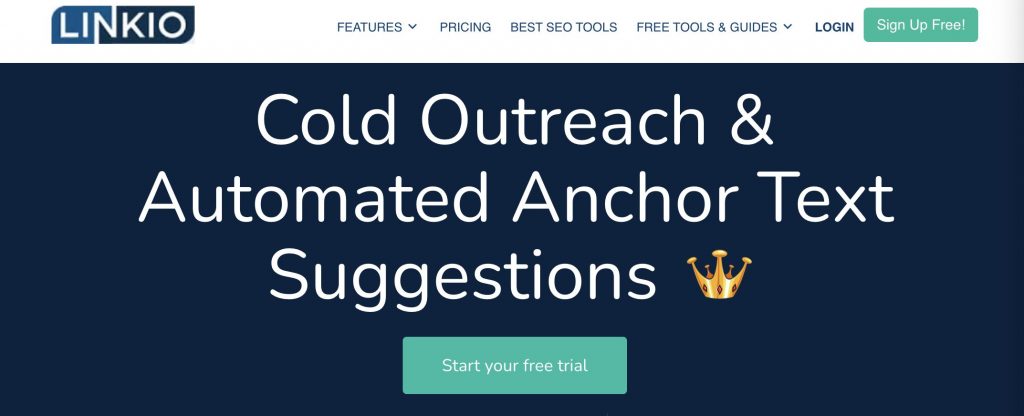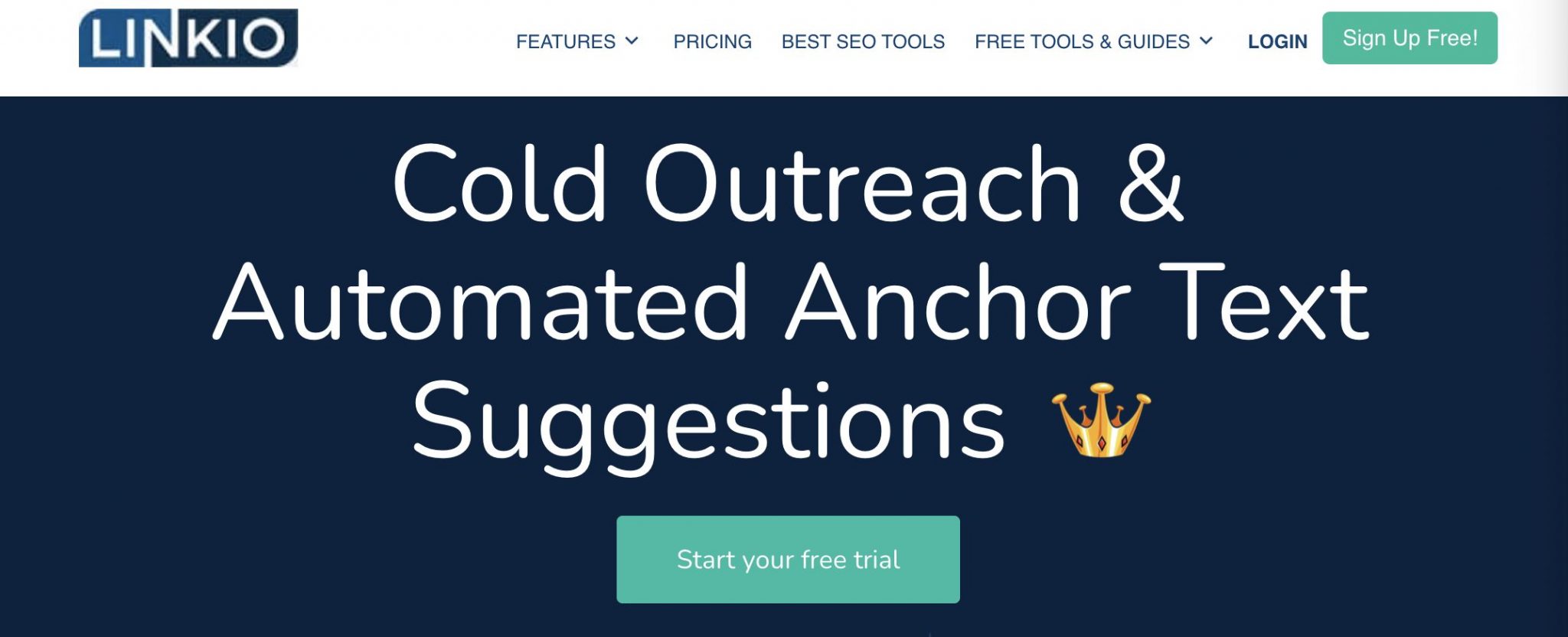 As its name suggests, Linkio is a great tool to use for link building campaigns. It is an off-page SEO tool that can help with competitor analysis, anchor text suggestions, blogger outreach automations, keyword rank tracking, and backlink monitoring.
In addition to helping you with links, a link prospector feature is also in the pipeline. With this soon-to-be-launched feature, you will be able to create qualified link outreach lists quickly.
Linko offers one of the most affordable pricing plans, with the cheapest plan starting at $20 per month.
---

While SEMrush is great for SEO like Ahrefs, it offers much more, making it one of the most comprehensive eCommerce tools to help you manage your online presence. With keyword suggestions, you can optimize your content and website for search engines. It also offers a keyword overview feature that you can use to identify how much competition a keyword has, while the organic research feature helps you to analyze the organic keyword rankings of your competitors.
There are three plans to choose from: the Pro ($120 per month), Guru ($230 per month), and Business ($450 per month). For eCommerce startups, the Pro plan is the best choice.
---


If you are searching for a tool that will help you with managing your online rep, be sure to check out SimilarWeb. In addition to gaining valuable insight about your own website, it is also one of the top competitor analysis tools that you can use to find out more about the online strategy, traffic sources, and analytics of your competitors. With this information, you can check how you stack up compared to others in your niche, identify leads, and uncover new opportunities.
Similarweb offers four different products, although on its website it lists only the pricing of its Digital Marketing Intelligence product, which costs $199 per month. For more information about its other products and packages, you'll have to reach out to their team.
---


At some stage, you will need to create a survey, whether it is to measure your net promoter score (NPS) or do some market research. When that time comes, be sure to check out SurveyMonkey. It's one of the most popular tools for creating online surveys. If you have not used the tool yourself, you have most likely already answered a survey created by SurveyMonkey.
While you can use it to create your own survey from scratch, it offers a wide range of survey types and sample templates that you can use for measuring customer satisfaction, market research, and assessing the level of employee satisfaction.
As it offers a free basic plan, it is a great tool for startups. If this plan is too basic, you can either check out its personal or business plans. The cheapest personal plan (Standard Monthly) starts at about $40 per month, while the most affordable business plan (Team Advantage) starts at about $30 per user per month.
---
For Project Management: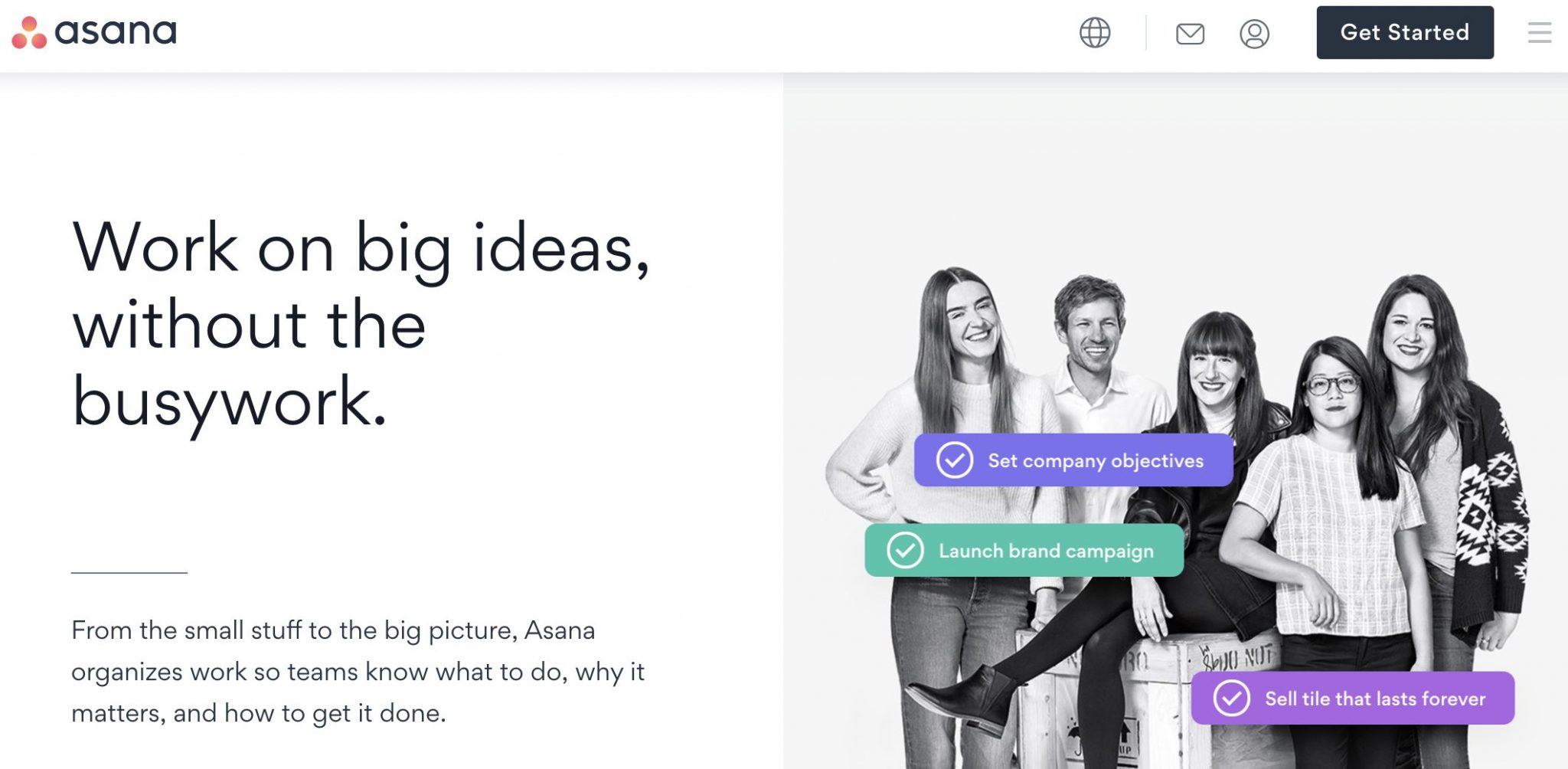 Trusted by more than 90,000 organizations across the world, Asana is one of the top project management software solutions.
The beauty of Asana is that it makes it easy to connect your work and bring remote workers together. It offers various project views that include boards and timelines and also enables you to automate several routine tasks like setting deadlines and assigning work.
Not only does it offer a free basic plan, but its Premium plan is ideal for teams that need to create project plans and costs less than $15 per user per month. In fact, if you want to go all out and sign up for its most expensive plan (the Business plan), you will need little justification as you can get it for less than $25 per user per month, if you opt to be billed annually instead.
---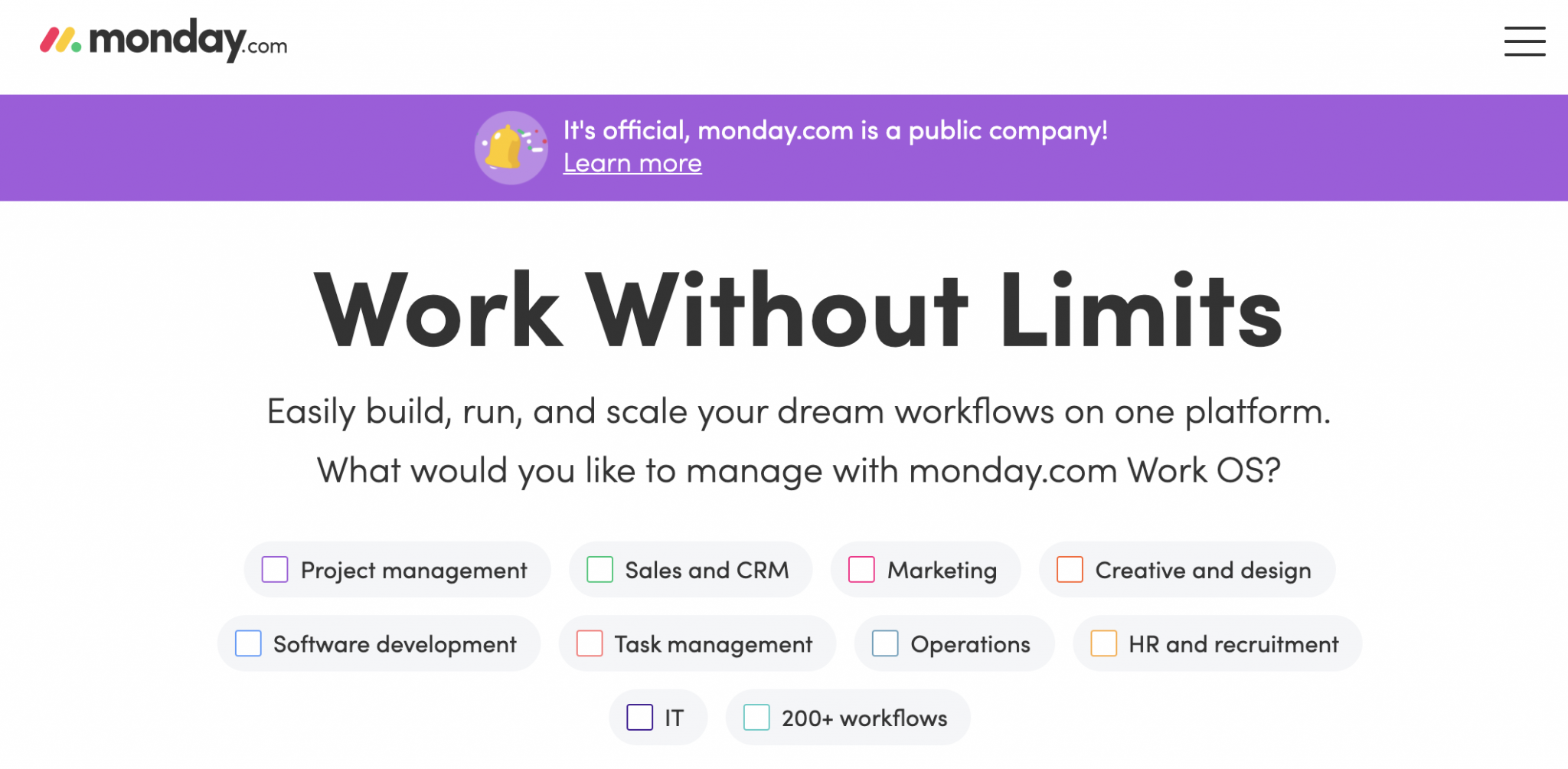 While Monday.com has received far fewer reviews on Capterra than Asana, it has been featured in 14 of Capterra's Top 20 lists in 2020. It is one of the most well-known project management tools on the market and is trusted by more than 125,000 companies including the likes of Adobe, BBC Studios, and Universal Music Group.
With this nifty tool you can manage your teams workload much more efficiently and see the bigger picture quickly to avoid employee burnout. In fact, you can even use it for social media management (though, there are more suitable tools for that which we'll discuss later).
Just like Asana, it also offers a free plan for up to two team members. If you would require more seats, you need to sign up for its Basic ($10 per seat per month), Standard ($12 per seat per month) or Pro plan ($12 per seat per month).
---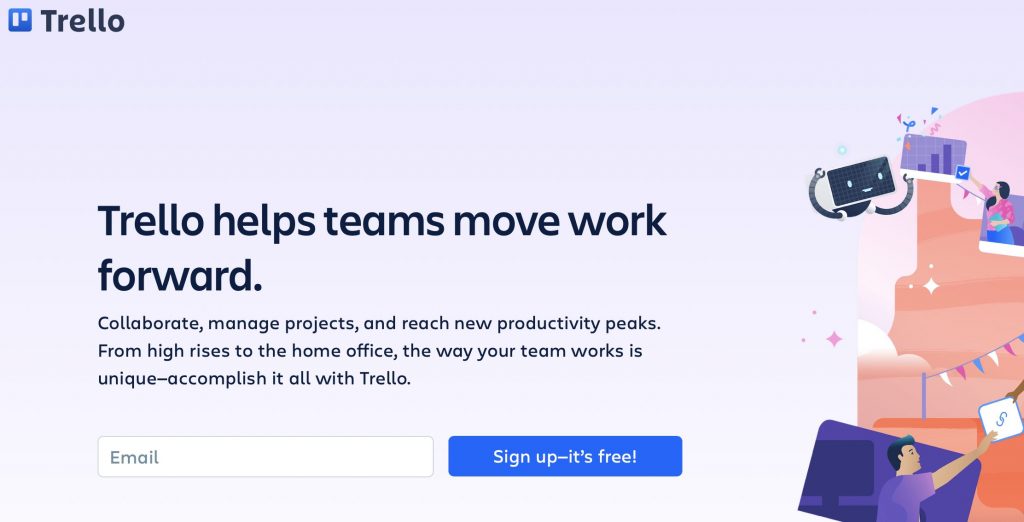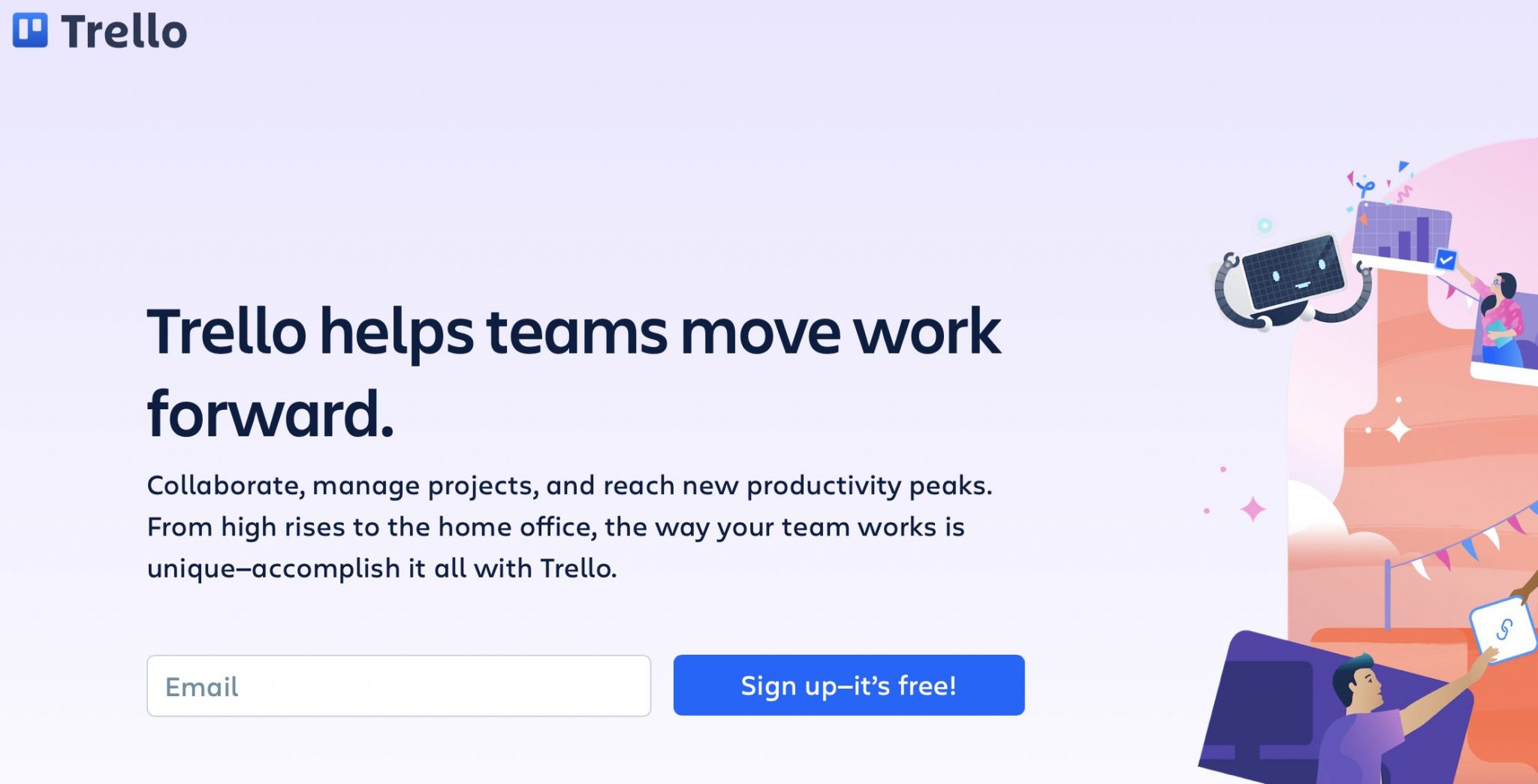 Trello helps teams move work forward, allowing them to collaborate, manage projects and achieve high levels of productivity. With the help of boards, Trello makes it easy to organize your project according to importance. Once you have created your board, you can then add tasks to cards and include more details like checklists, due dates, attachments, as well as make comments on the task status.
Just like its interface, its pricing is also straightforward. You can either sign up for its free plan, Business Class plan ($12.50 per user per month), or Enterprise plan (pricing available upon request).
---
For Invoicing and Inventory: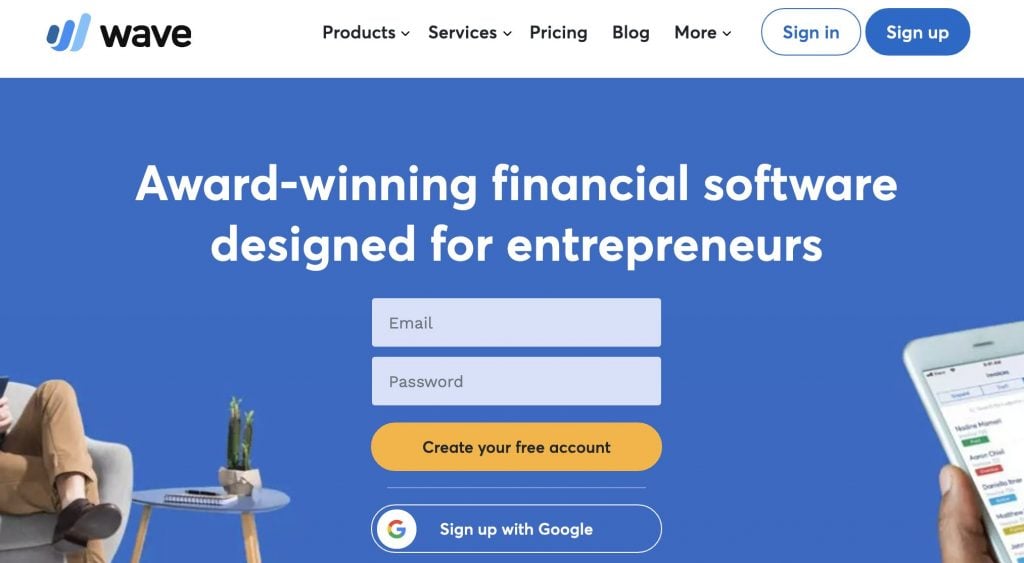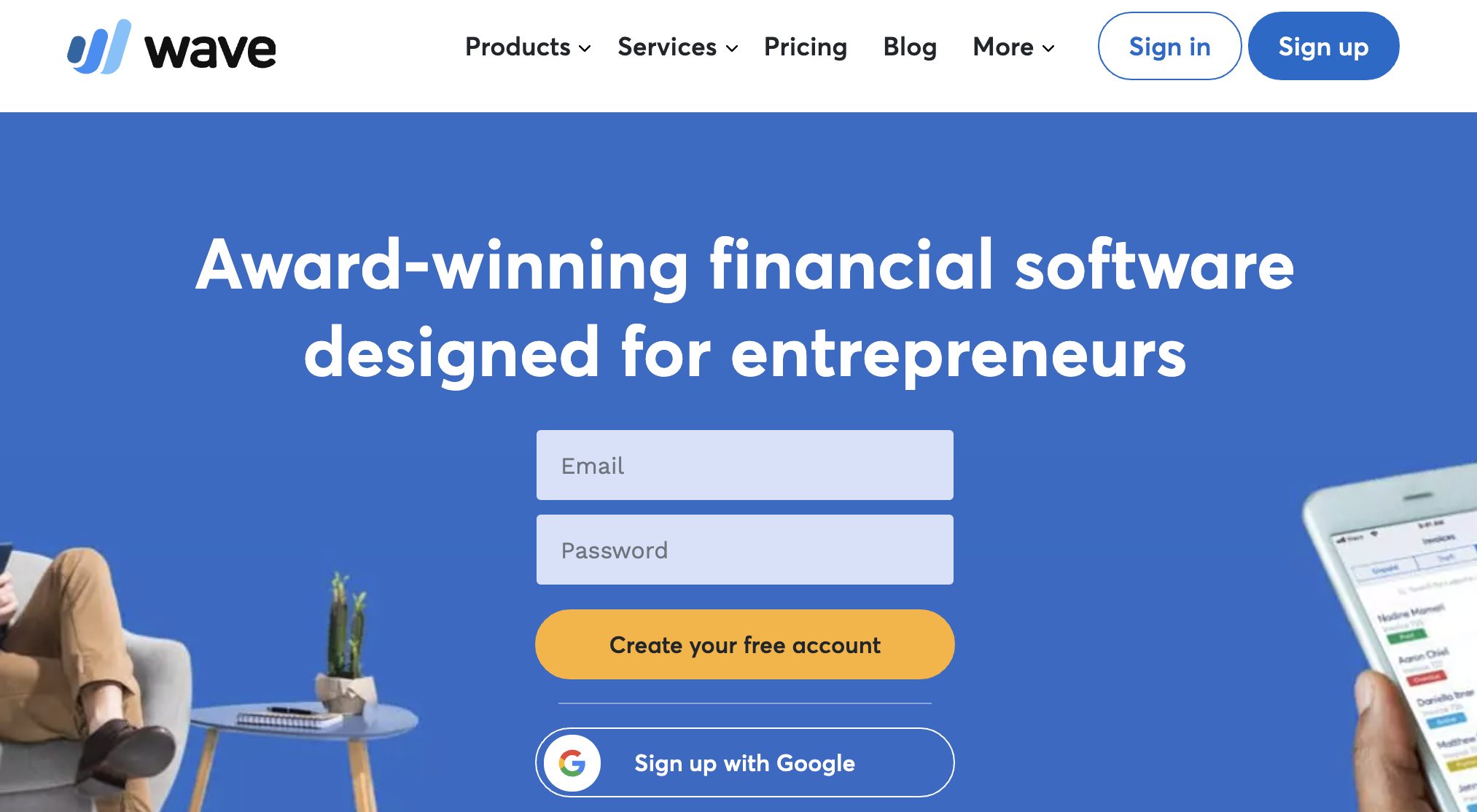 Founded in 2010, Wave is an award-winning all-in-one financial management software solution that is aimed at small businesses. The best part - its business accounting software is completely free. With it, you can connect your bank accounts, sync your expenses, and manage your cash flow.
It also offers invoice templates aimed at specific industries like consulting and marketing. These free invoice templates are also available in different formats that include Google Docs, Google Sheets, Excel, PDF, and Word.
---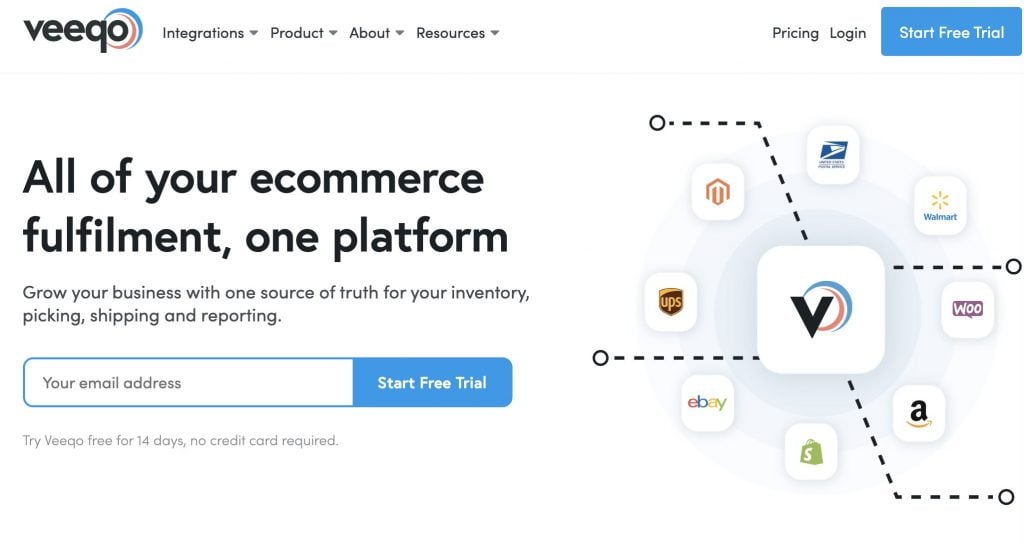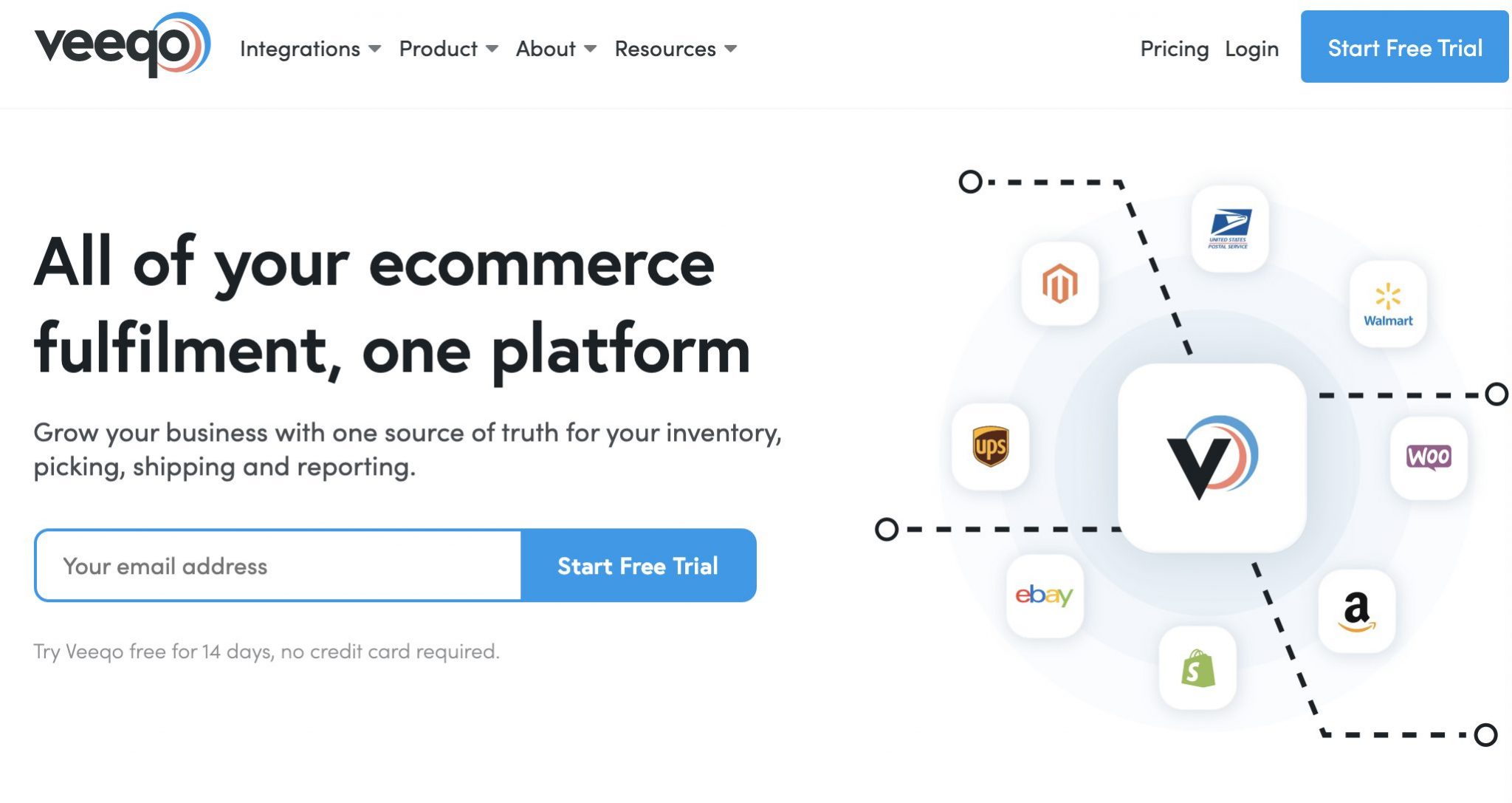 With Veeqo, multichannel inventory and shipping becomes much more straightforward. Once a sale is made, it will automatically update your inventory everywhere else. You can also use it to create rules to manage your inventory levels per channel and select preferred routes and shipping carriers.
Moreover, you can also use it to predict demand with the help of past sales data. This makes managing purchase orders and emailing suppliers for reorders much easier.
Its pricing takes a bit of a different approach. It offers four different paid plans, but the monthly price of each plan will depend on how many orders you want to process per month. To give you an idea, for the ability to process 500 orders per month (which is the minimum), you are looking at paying anything from $195 per month.
---
For Marketing: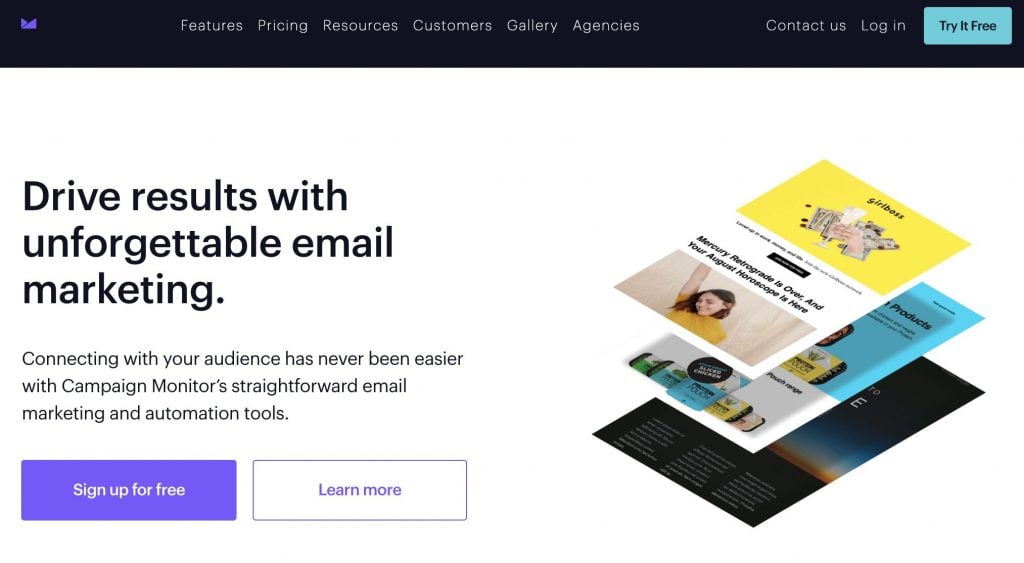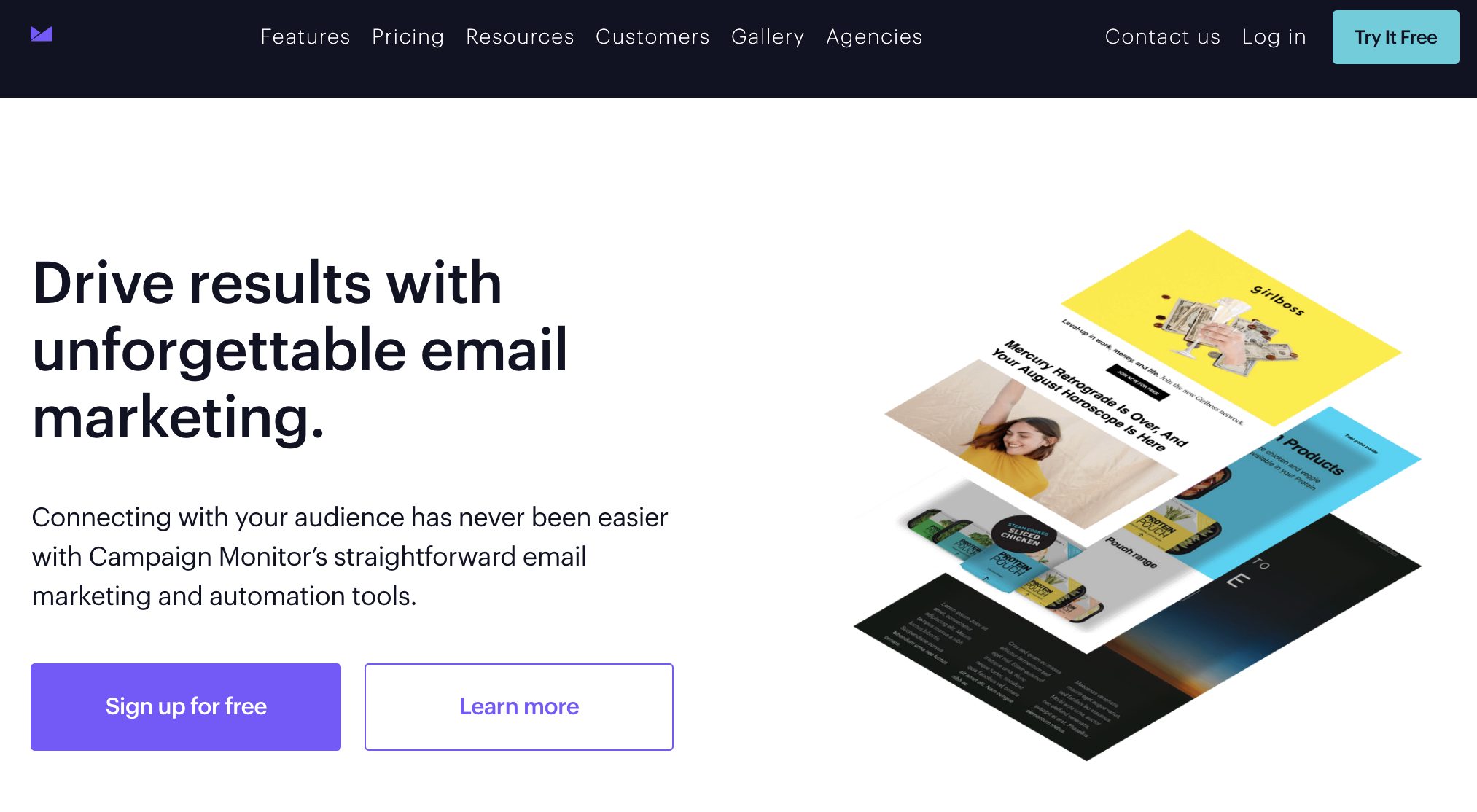 If you are searching specifically for a tool to help you with email marketing automation, be sure to check out Campaign Monitor. It is used by millions of digital marketers at leading brands including Rip Curl and the Australian Red Cross.
With it, you can send your emails at the optimal time and use the reporting tools to evaluate if your strategy is indeed successful. To get you started, it offers hundreds of templates and an easy-to-use drag-and-drop builder so that you can customize it further.
While it does not offer a free plan, its basic plan costs only $9 per month. Included in this plan is its new link review feature and a free image gallery. If you want to send unlimited emails (the free plan restricts you to 2,500 emails), you can either sign up for its Unlimited plan ($29 per month) or Premier plan ($149 per month). Both these plans also include time zone sending to maximize your email campaign's performance.
---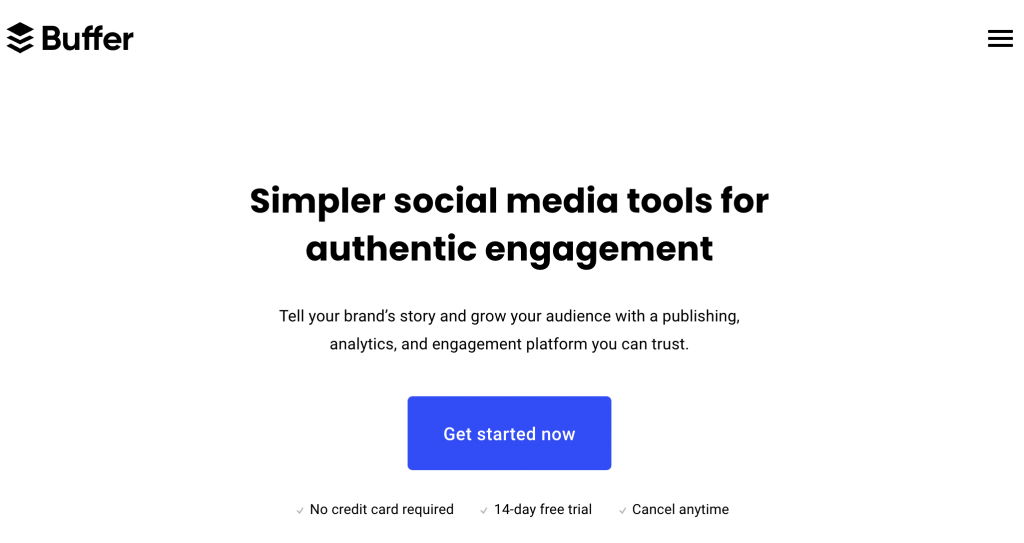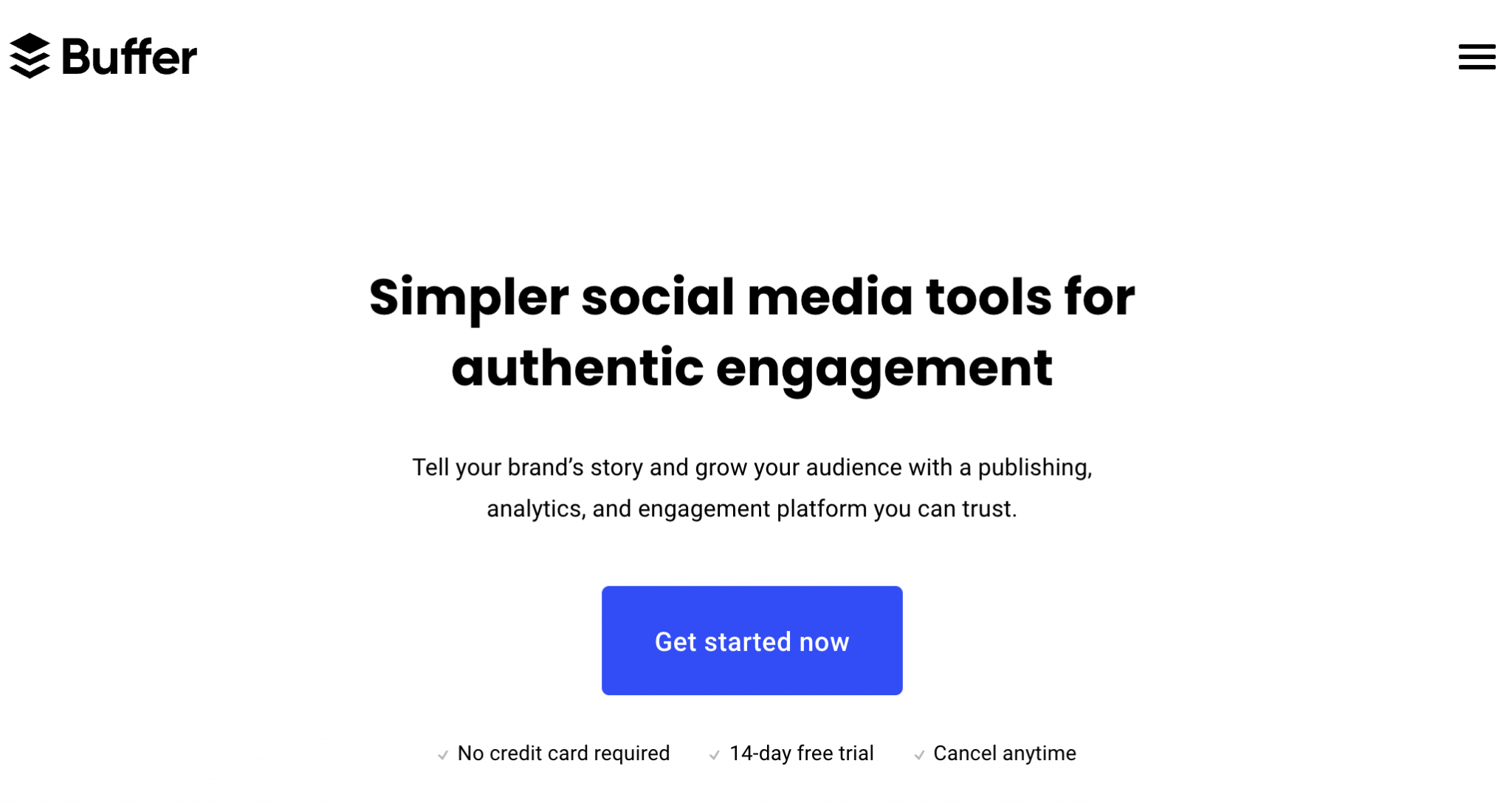 Trusted by over 73,000 companies and voted as the third best social media marketing software by Capterra in 2020, Buffer is one of the best tools for scheduling and managing your social media. In addition to its intuitive dashboard, it also offers a bunch of features to help you with publishing, audience engagement, and analytics.
If you want to use it for publishing, it offers a free plan and three subscription plans. If you specifically want to use it for in-depth social analytics, it offers only two plans: Pro ($35 per month) or Premium ($50 per month).
---
For Loyalty Programs: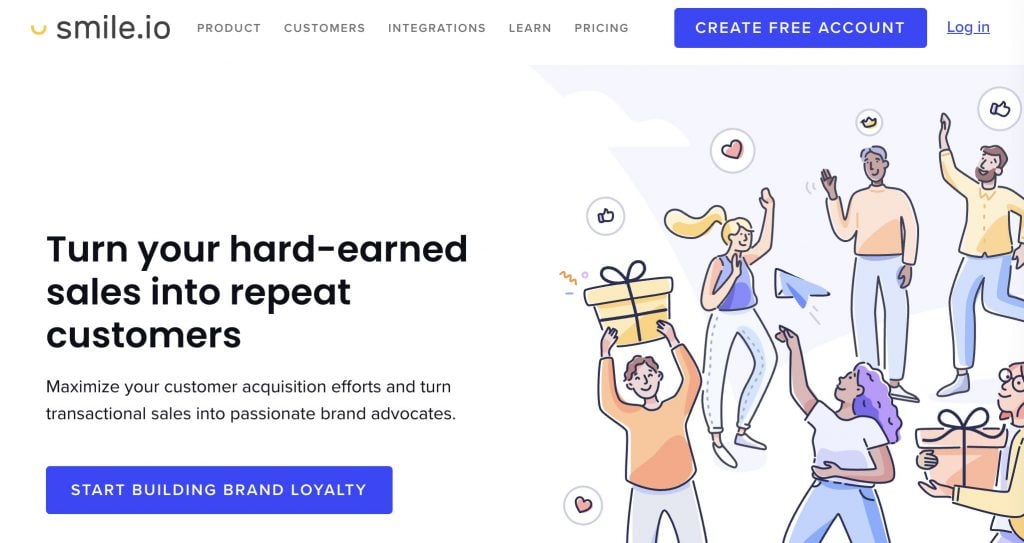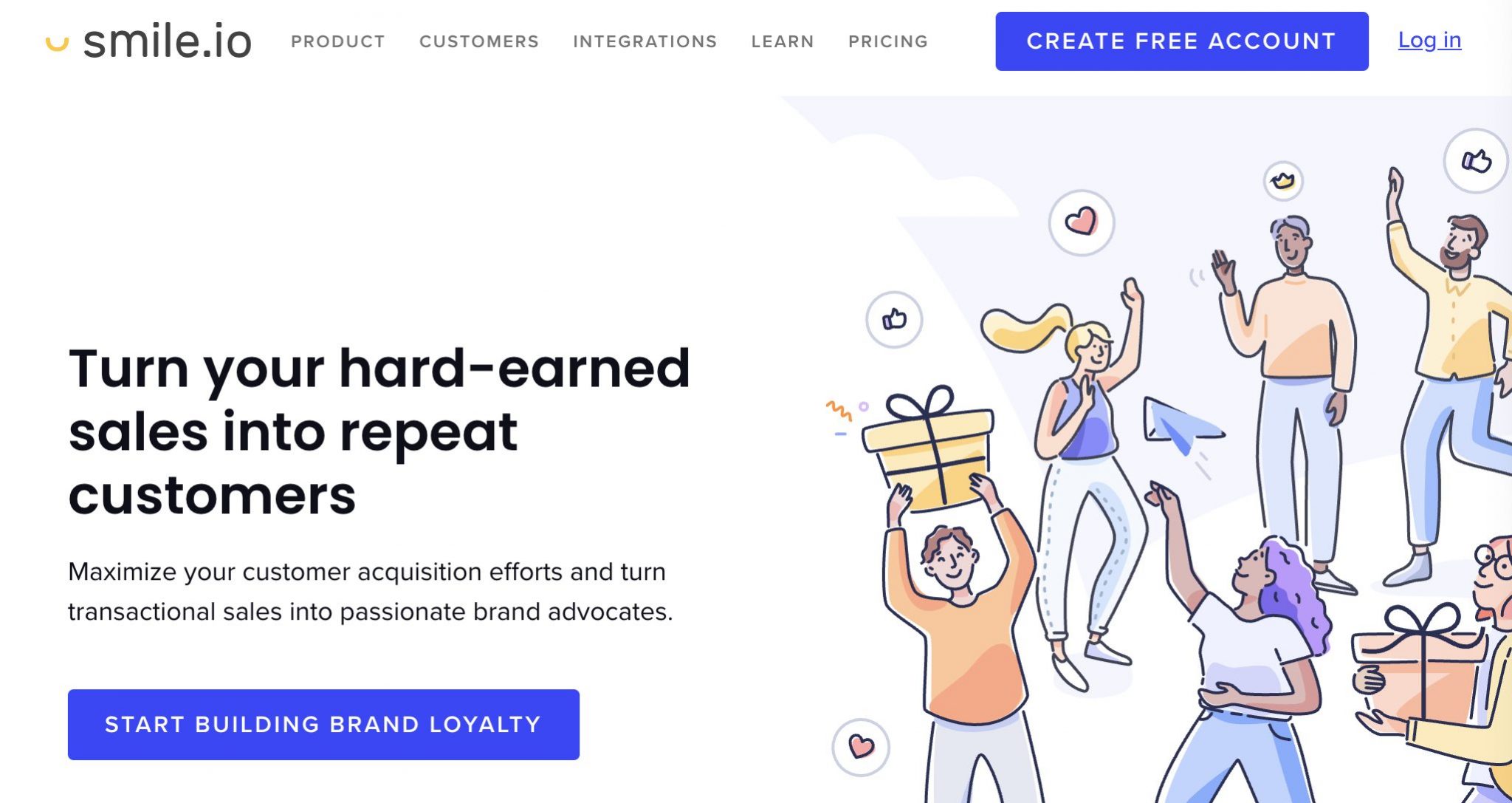 With the help of Smile's Smile Admin product, managing a loyalty program does not have to add more to your workload. You can use it to create your very own loyalty program to match your brand and get a quick overview of your members' interactions. Not only can you use it to reward your loyal customers with points, but you can also use it to motivate your most loyal customers to refer your online business to their family, friends, and colleagues.
It does offer a very basic plan for free, but to create a program that will match your brand the best, you will need to sign up for one of its subscription plans that starts at $49 per month.
---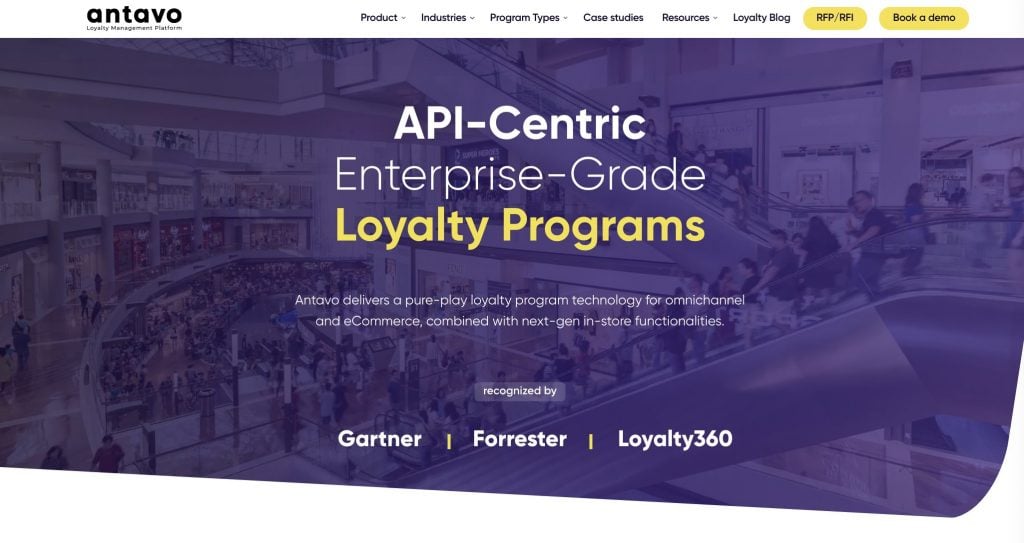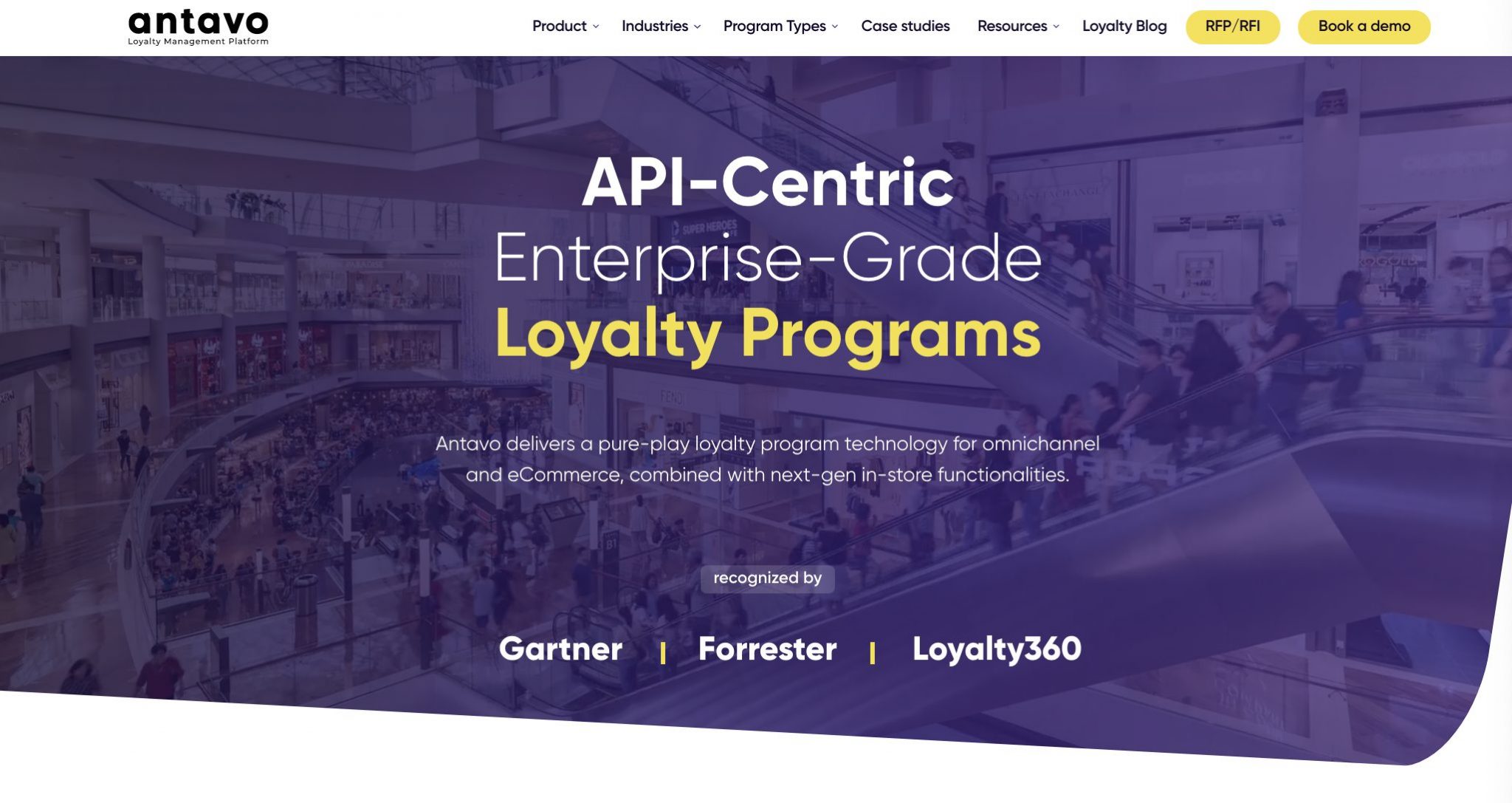 If you want to incorporate gamification into your loyalty program, be sure to check out Antavo. It offers a gamified loyalty program that allows you to assign badges, create challenges, and incentivize specific actions like engaging on social media or submitting user-generated content. Alternatively, you can also use it to create something more standard like a tiered program, an earn-and-burn program, or a perks program.