Advertising Disclosure
Advertising disclosure:
Our partners compensate us. This may influence which products or services we review (also where and how those products appear on the site), this in no way affects our recommendations or the advice we offer. Our reviews are based on years of experience and countless hours of research. Our partners cannot pay us to guarantee favorable reviews of their products or services.
Nowadays, it's not uncommon to hear news about AI tools. Whether text-to-text AI models like ChatGPT and GPT-3 or text-to-image AI models like DALL-E2 and NightCafe, these tools are opening up a new wave of innovation and opportunity. They're also changing industries and transforming how users interact with emerging technologies.
For instance, Observe.AI recently debuted a Real-Time AI suite that provides call center agents with personalized real-time guidance to optimize call interactions. Based on Observe.AI's beta testing phase, the AI suite has helped increase conversions by 10%, as well as reduce hold time violations by a significant 60%.
Google has also recently unveiled its MusicLM, an AI model capable of producing music from text prompts. The model can generate music at 24 kHz and maintain said frequency for several minutes. However, for MusicLM to be able to create music, the user must provide very detailed prompts. Some of the sample prompts provided by Google researchers include prompts for creating an arcade game soundtrack and audio that mixes reggaeton and electronic dance music.
In this article, we'll touch on AI prompt, how to optimize AI prompts, and which agencies and services for AI you can use for prompt optimization.
---
Building Optimized AI Prompts in 2024: 7 AI Prompt Optimization Agencies and Services Worth Looking At:
---
What Are AI Prompts?
AI prompts are "instructions" that tell an AI tool what you expect it to do. In a nutshell, prompts are how you "communicate" with AI models like Stable Diffusion, ChatGPT, and DALL-E2. Without a good prompt, you may not be able to get the results you want.
Prompts can be a set of instructions, statements, or even lines of code. Prompt engineering refers to the process of creating prompts that are optimized to train these AI models. Through prompt engineering, you're giving the AI models access to high-quality data and detailed descriptions that will enable them to generate more accurate results.
Below, you can find an example of what a prompt should look like when using ChatGPT.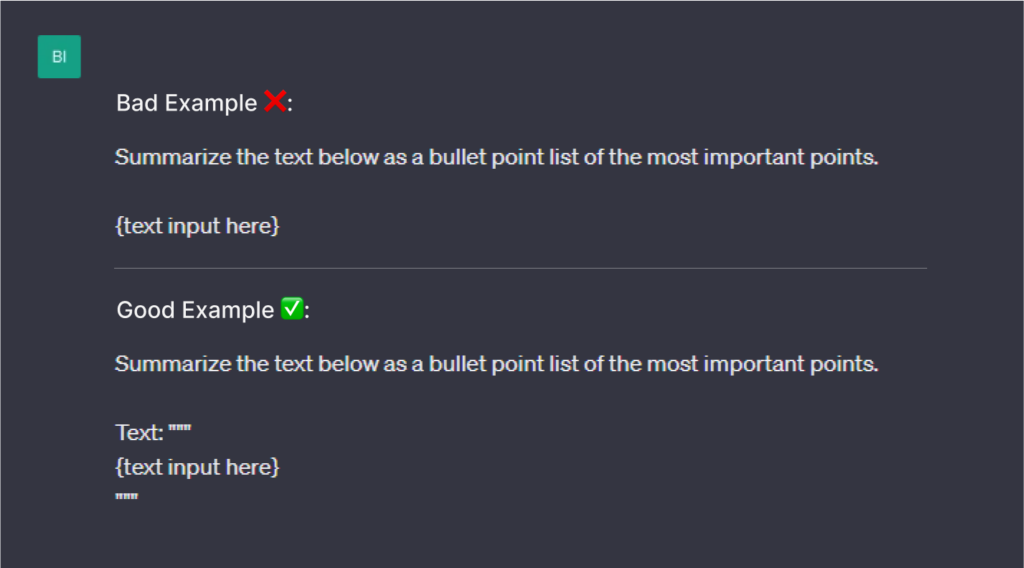 Here's another example of what a prompt could look like (and its result) if you're using an AI image generator: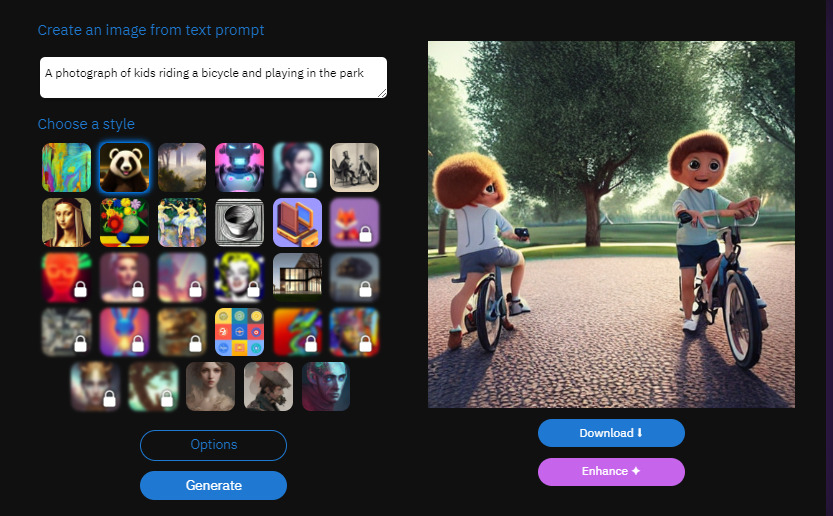 ---
How to Optimize AI Prompts
There are several ways to optimize AI prompts, depending on the type of AI tool you're using. For example, if you're using a text-to-text AI model, you need to keep the following tips in mind:
---
Create clear and precise prompts
When using a text-to-text AI tool, you need to create prompts that are as descriptive as possible. However, don't go overboard with the length. Try to keep your text descriptions simple and concise. If you're planning to create a long prompt, you may want to break it down into shorter sentences. Furthermore, you need to be specific with your prompts or questions. This way, the AI tool would be better able to generate more accurate responses.
---
Test your prompts
There's no telling what an AI tool can come up with. chances are, if you're using a text-to-text AI model for the first time, you're likely not going to get the exact results you want. Through testing, such as using OpenAI's Playground, you'll get a better idea of how prompt variables work and which ones you can alter to get desired results.
---
Add context to your prompts
Aside from creating specific prompts, you need to give them context.
Instead of writing "Create a poem about love", you may want to write something like "Write a short poem about love in the modern age in the style of W.B. Yeats". Below is an example of a prompt with context:

---
Include relevant and helpful information
Providing the AI model with the correct data helps you create better prompts that will give you more accurate results. For example, if you want to craft a summary of a 2,000-word article, you need to provide the complete text and how many points you want the summary to have.
---
Provide examples
By giving the AI model some examples, you're helping it better understand the output you want to generate. For instance, if you're looking for a response in a particular format, you will need to provide an example, such as this one:

Now, if you're using an AI image generator, below are some tips to help you create optimized AI prompts:
Consider using images
Prompts don't always have to be written text. You can also use other images the AI image generator can edit or make variations of.
Organize your prompts
A good text-to-image prompt needs to be organized. Thus, you need to structure your prompts accordingly by adding elements like nouns, adjectives, style, quality, and art medium, just like you would write a cohesive sentence.
For example, instead of "David Beckham playing football", you can write something like "A sketch of David Beckham playing football in a big arena, pop art, detailed, 4K".
Be as descriptive as possible
Descriptive prompts can give you better results. Similar to the sample prompt above, if you want more accurate results or results that meet your expected outcome, you need to provide the AI image generator with as much detail as possible.
Instead of writing "a bird on a wire", you may want to come up with something like "a white bird on a black wire with a worm in its beak. The bird has big eyes and sharp talons. Dramatic lighting, realistic, fish-eye, 8K."
---
7 Prompt Optimization Agencies and Services for AI
AI prompts aren't just for creating articles and summaries or generating images. They can also be used to optimize experiences. Below are some of the prompt optimization agencies and services for AI that you can use to create better prompts and get better results.
Top
ai prompt optimization services
2024

PromptBase is a prompt marketplace where users can find or sell optimized prompts for DALL-E, GPT-3, Midjourney, and Stable Diffusion. It operates on the principle that finding high-quality prompts online can be a tough challenge, which is why it lets users buy and sell quality prompts.
PromptBase benefits both users and prompt engineers. Aside from providing you with easy access to well-written prompts, prompt engineers can earn money from their skills. As of December 2022, the marketplace had over 11,000 users. The great thing about PromptBase is that it has a review process, which means that actual humans review all the prompts in the marketplace. Each prompt goes through several tests, and if it doesn't produce consistent results, it won't be made available there. Furthermore, prompt engineers can retain the rights to their prompts.
Aside from being a prompt marketplace, PromptBase also lets users get started with prompt engineering and generate images, which they can sell the prompts for in the marketplace. Prompt engineers will receive 80% of each prompt sale and custom prompt job; they will get paid via Stripe. Note that PromptBase takes a 20% fee. Moreover, users can hire prompt engineers who can create custom prompts for AI models like GPT-3 and Midjourney.
---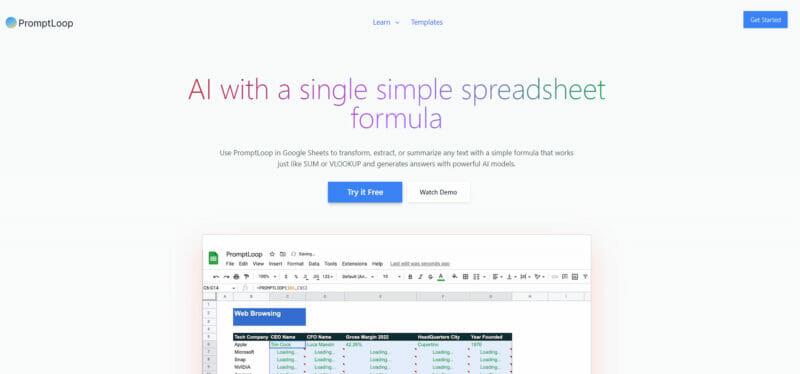 While not really an AI prompt optimization service, PromptLoop does leverage the capabilities of AI to optimize your spreadsheets, particularly Google Sheets. With PromptLoop, you can analyze sales lists, generate keywords, create search-optimized content, draft emails, and analyze survey responses, among other features.
Similar to text-to-text AI models like GPT-3, PromptLoop uses customized large language models to generate or transform your outputs. As of writing, users can access the service for free without a credit card. It also has an experimental model called the PROMPTLOOPE that interested individuals can use for free. Note that this experimental model is ideal for shorter and simpler tasks. To access pro credits, you must upgrade your subscription to a paid plan. With a Pro plan, you can use custom AI models.
PromptLoop Pro pricing will depend on how many monthly credits you want. Credits are used to account for the number of characters processed by PromptLoop. One credit is good for 10 characters. For example, if you want to get 50,000 credits per month, you'll need to pay $29 per month. If you want to get more monthly credits, you're free to upgrade your plan anytime.
---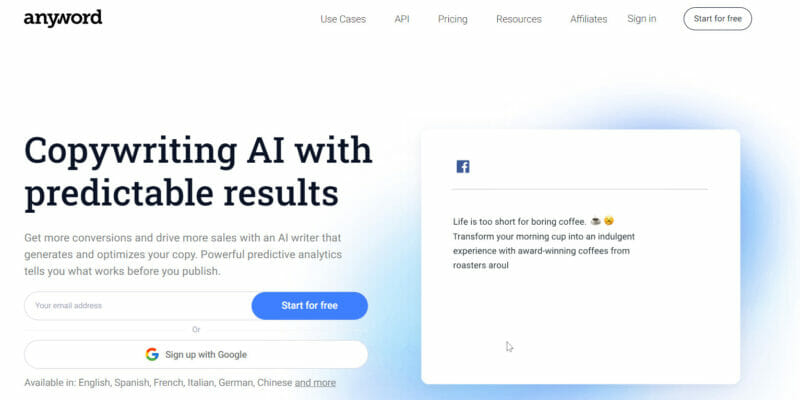 Like PromptLoop, Anyword isn't an AI prompt optimization service. However, it can help you create optimized content, particularly for copywriting. With Anyword, you can create customer personas to generate bespoke copy relevant to your target audience.
Aside from ad copy, you can use this service to create landing or product pages, organized blog posts, engaging emails, compelling product descriptions for Amazon, and even text messages. One of its best features is that it allows users to train the AI writing assistant that generates copy following your brand voice and your competitors'.
Anyword offers different plan options for individuals and businesses. For individuals, it has the following:
Starter plan at $29 per month (20,000 credits)
Data-Driven at $99 per month (30,000 credits)
For businesses, it offers the following:
For both options, you need to get in touch with Anyword representatives to book a demo and get the pricing.
---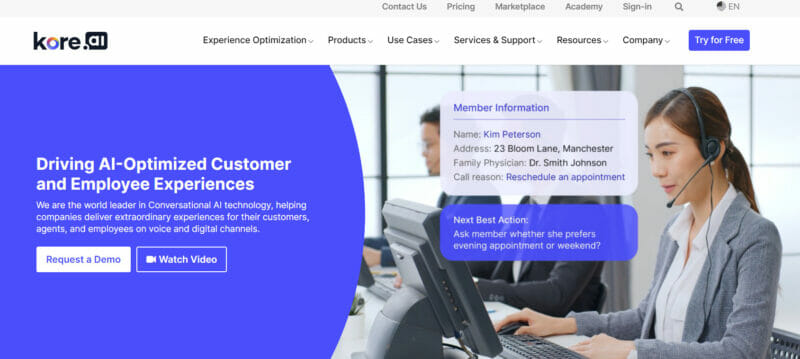 Kore.ai specializes in conversational AI technology to help companies provide better customer and employee experiences. It has recently unveiled the Kore.ai XO Platform v10.0, which enables its generative AI tool to learn continuously and automate training and testing for improved efficiency.
Kore.ai currently supports 12 industries, including retail, manufacturing, telecom, and travel. With it, you can automate responses and the processing of return or exchange requests, manage IT assets, and enhance customer engagement.
While it's not an AI optimization agency, Kore.ai does use artificial intelligence to help users optimize experiences. It combines conversational AI, natural language processing, machine learning, and other language technologies to process spoken or written commands.
---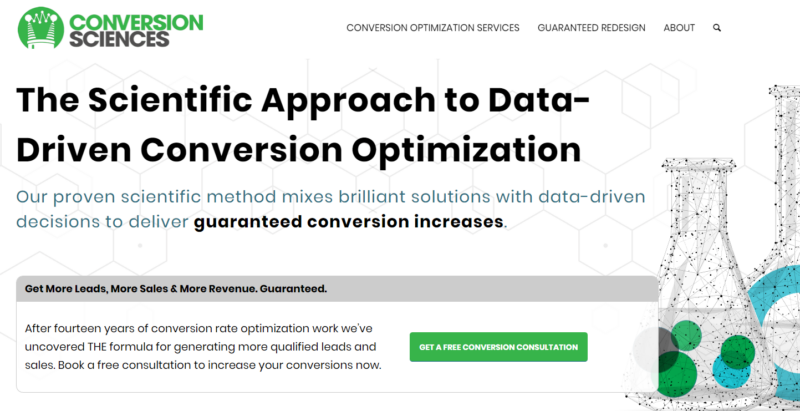 Conversion Sciences offers AI optimization services through its Conversion Catalyst AI™ feature. It uses machine learning tools and algorithms to optimize conversions and sales funnels, as well as give users access to real-time insights. Furthermore, it allows users to effectively target and segment visitors, as well as aid in the development of marketing strategies.
Note that Conversion Sciences is not an AI prompt agency or service but offers conversion rate optimization with machine learning services.
---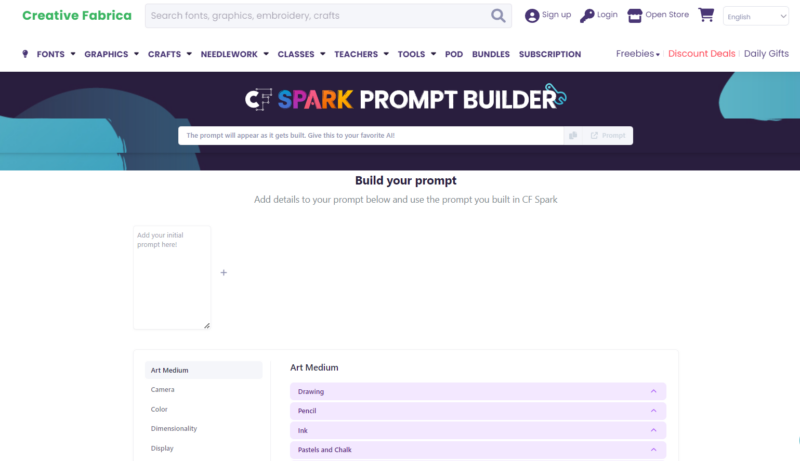 Creative Fabrica is a hub for crafting and providing users with access to fonts and graphics. It also allows them to create AI art through its CF Spark feature. The CF Spark Prompt Builder isn't an AI prompt optimization service, but it lets you build, revise, and optimize your prompts.
The great thing about this prompt builder is that it's easy to use. Simply add details to your prompt, which you can make more specific by toggling the filters for art medium, color, dimensionality, etc. Once you've optimized your prompt, you can click the Prompt button, which will redirect you to a new window where you can see your output. Note that you need to create an account on Creative Fabrica to see the finished product.
---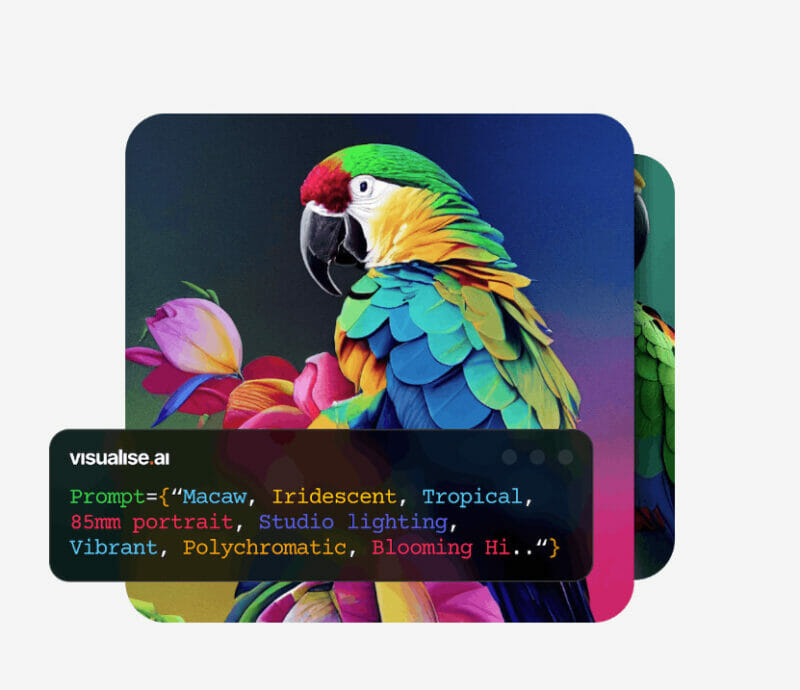 Like PromptBase, Visualise.ai is a prompt marketplace where users can buy and sell high-quality prompts for DALL-E, Midjourney, and Stable Diffusion.
Through the Visualise.ai Studio, prompt engineers and AI art enthusiasts can enter their prompts to generate AI art. Here's a sample of how you can optimize your prompt in the Visualise.ai Studio and what its outcome is:
Visualize.ai lets users create prompts, generate art for free, and share their prompts with the community.
---
Frequently Asked Questions
How can prompt optimization agencies and services for AI help me?
Prompt optimization agencies and services can help you streamline your workflows and optimize your processes. In addition, they can help you create optimized prompts that deliver better results. For businesses, these agencies and services can help you provide customers with improved and more personalized experiences.
What are the typical use cases of AI tools?
AI tools can be used in many different ways. For example, they can be used to create images, write summaries and search-optimized content, craft ad copies, write codes, create music and lyrics, and even make videos.
What are some of today's popular AI models?
Some of the popular AI tools today include:
Jasper

ChatGPT

GPT-3

Stable Diffusion

NightCafe

Bloom

YouChat

Socratic

DALL-E2

Midjourney

Dream by Wombo