Advertising Disclosure
Advertising disclosure:
Our partners compensate us. This may influence which products or services we review (also where and how those products appear on the site), this in no way affects our recommendations or the advice we offer. Our reviews are based on years of experience and countless hours of research. Our partners cannot pay us to guarantee favorable reviews of their products or services.
Bespoke services offer personalized luxury and customized excellence, providing endless possibilities for creating unique designs and experiences tailored to your specific needs. From custom-made clothing and accessories to luxury travel and event planning, bespoke agencies offer unparalleled exclusivity and customization.
At the core of bespoke services is the desire to create something truly unique and personalized. Bespoke agencies work closely with clients to understand their needs, preferences, and budgets, in order to craft customized solutions that meet and exceed expectations.
---
Top 8 Bespoke Agencies for Customized Excellence:
---
How to Choose the Right Bespoke Agency?
When choosing a bespoke agency, it's important to consider their expertise, experience, and reputation. Look for agencies that specialize in the services you need and have a track record of delivering exceptional results. Consider the agency's portfolio, client reviews, and testimonials to get a sense of their quality of service and expertise.
Most bespoke agencies offer consultations to discuss clients' needs, preferences, and budgets. This allows them to create a tailored solution that meets the client's specific requirements. During the consultation process, be open and clear about your expectations and communicate any changes or concerns throughout the project.
In conclusion, bespoke services offer a level of customization, exclusivity, and personalized luxury that is unmatched in the market. When looking for a bespoke agency, don't hesitate to ask for samples, previews, or consultations to ensure that the agency is the right fit for you. With our list of the top 10 bespoke agencies for customized excellence, we hope to help you find the perfect agency for your needs and preferences.
---
Top 8 Bespoke Agencies
Top
bespoke agencies
2024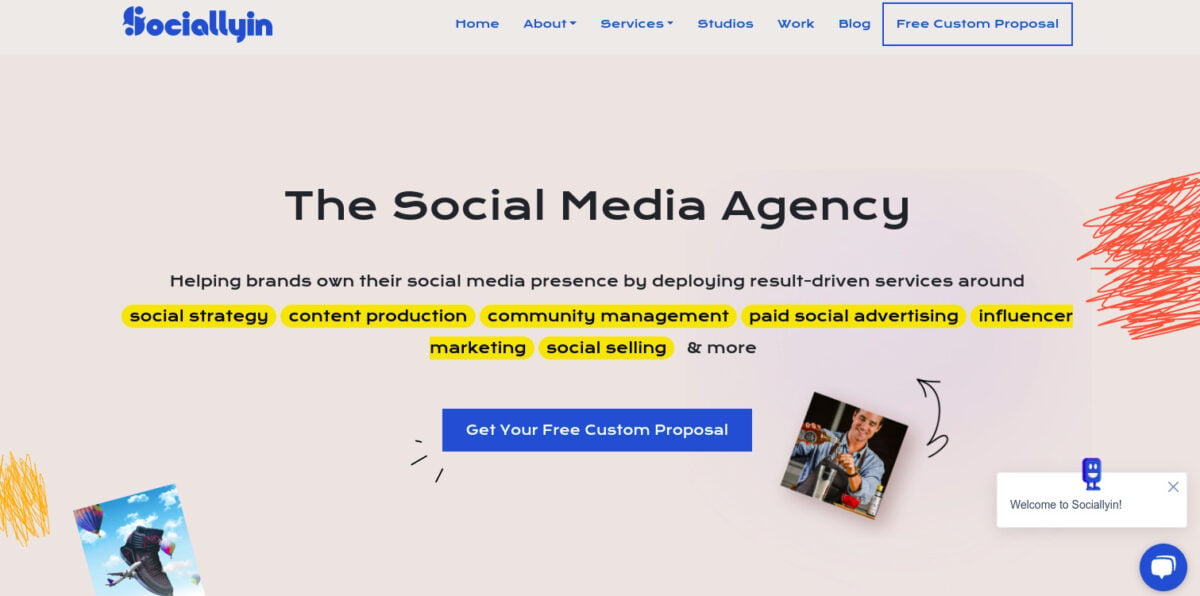 As an award-winning bespoke agency and production studio, Sociallyin specializes in devising, scaling, and refining social media campaigns that deliver tangible results. With over 11 years of experience and a roster of more than 200 satisfied clients, Sociallyin has become a top bespoke agency in the industry. They boast four offices worldwide and dedicated social studios that generate tailor-made content for diverse audiences.
Sociallyin sets itself apart through its exclusive focus on social media. Their team comprises digital natives with extensive online experience, making them uniquely qualified to help you harness the potential of the world's largest network. Furthermore, Sociallyin excels in developing social media content for globally recognized brands with longstanding consumer recognition.
With a diverse team of social media aficionados, Sociallyin is well-equipped to help you engage your target audience. Their services include social media strategy, management, community management & listening, influencer marketing, social selling, data analysis & ROI modeling, paid social advertising, and content production.
---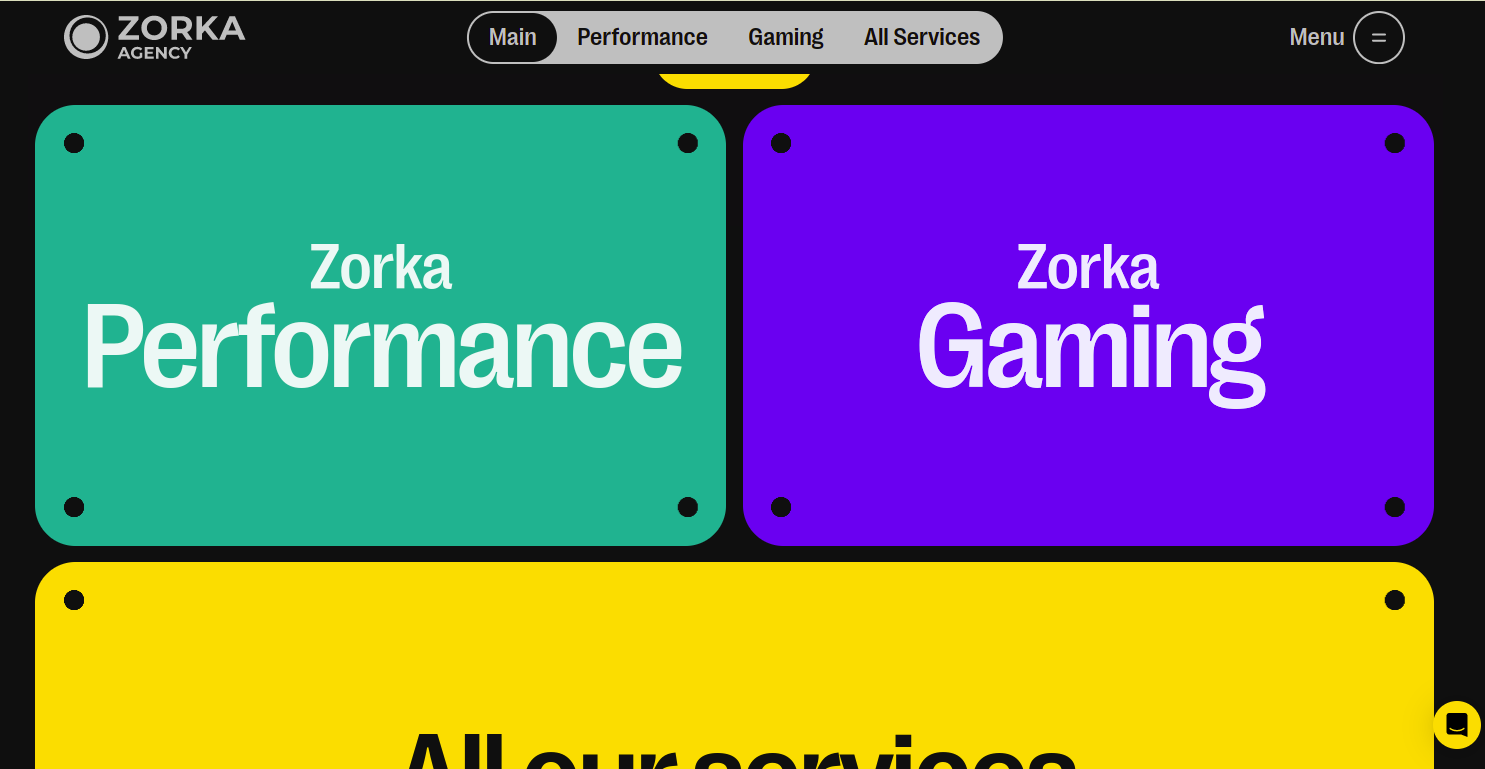 Dedicated to increasing LTV and ROI metrics, Zorka.Agency takes a smart and creative approach in line with your goals, KPIs, and strategic plans. Since 2014, this leading bespoke agency has managed an impressive $300M marketing budget and employed 137 social experts fluent in 13 languages across the globe. Their specialties encompass influencer marketing, creative strategy, SMM & community management, Autofunnels, and app store optimization.
Performance-forecasted influencer marketing is one of the main advantages of partnering with Zorka.Agency. They excel at crafting native, engaging content that fosters organic emotional connections between brands and influencers. Moreover, their step-by-step plan integrates smart and creative strategies to achieve your business objectives. Regardless of whether you seek SMM & community management, Autofunnels, or app store optimization services, Zorka.Agency's expertise ensures desirable outcomes.
Their robust team of social experts, extensive linguistic capabilities, and considerable marketing budget enable Zorka.Agency to tackle even the most intricate projects with finesse.
---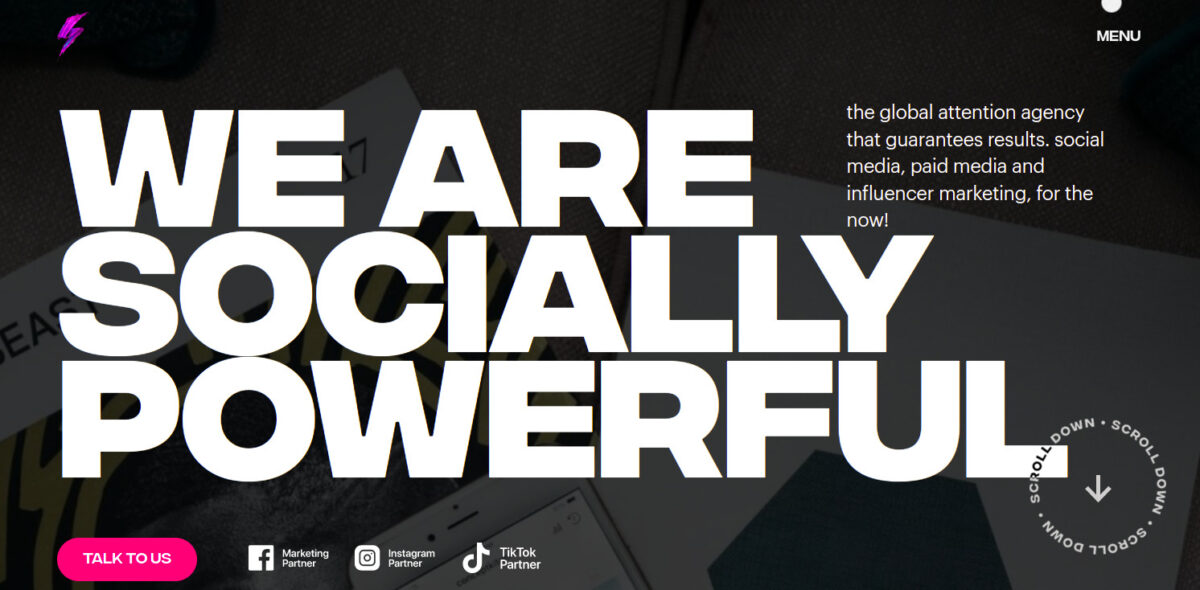 Socially Powerful, a global influencer marketing agency, provides clients with unique and tailored influencer marketing strategies. Their team of social scientists delves deep into each client's distinctive social footprint to develop customized strategies that prioritize long-term success and impact over vanity metrics. Leveraging best-in-class technology, Socially Powerful continuously monitors, analyzes, and reports on goal-oriented KPIs to ensure clients' campaigns reach their intended objectives.
The agency takes pride in forging authentic relationships and connecting clients with genuinely engaged audiences across various industries. As a platform and channel-agnostic agency, Socially Powerful offers a comprehensive range of social media services, such as strategy ideation, video production, talent management, and community management. By fusing technology, influencers, and creative social strategy, the agency matches clients with influential creators to generate authentic, high-impact content on a large scale.
With a suite of services that include influencer marketing strategies, influencer matchmaking, paid media, campaign management, and legal expertise, Socially Powerful stands out as a global influencer marketing agency. Their data and insights team boasts access to extensive data collections and prior campaign performance metrics, ensuring outstanding results for clients.
---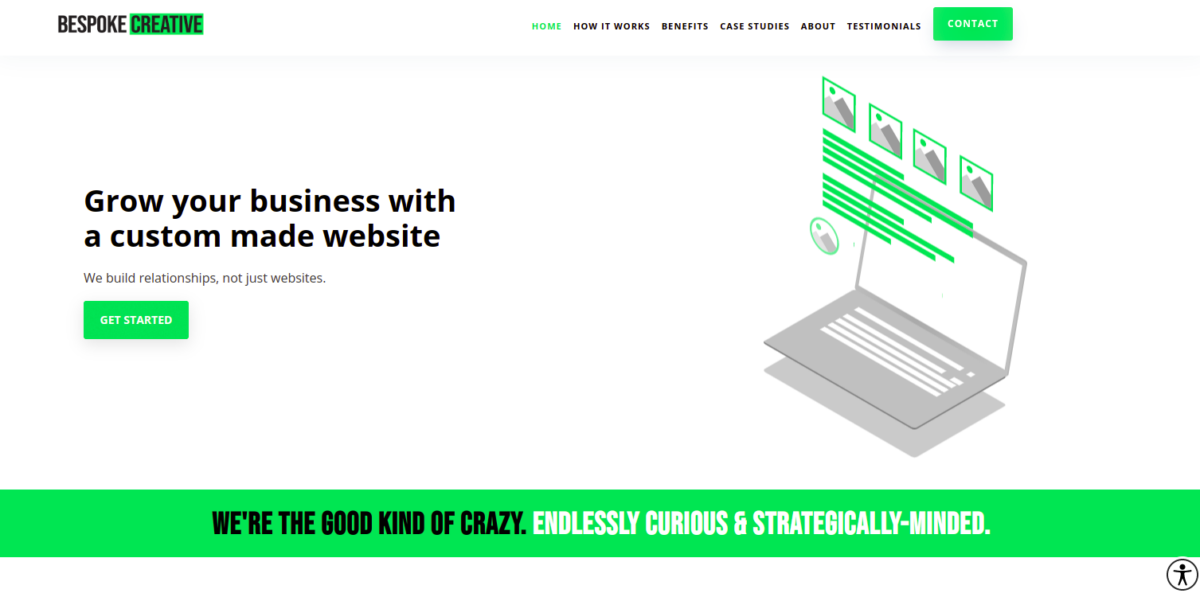 Specializing in custom-made websites, Bespoke Creative is a design agency committed to nurturing business growth. They collaborate closely with clients to create tailor-made websites that reflect each client's unique identity, offering continued support even after launch. The process begins with a kick-off meeting to understand the client's goals, establish the website concept, and determine page layouts.
Following concept and layout approval, Bespoke Creative explores branding, fonts, colors, and usability to design and develop all webpage templates. The agency conducts thorough functionality and browser compatibility tests before launching each page. Post-launch, Bespoke Creative remains a dedicated partner by providing ongoing support and maintenance.
Employing a growth-driven approach to website design, Bespoke Creative regularly evaluates and offers personalized monthly recommendations to ensure the website evolves alongside the client's business. Their focus on robust SEO, conversion optimization, and swift load times makes them an affordable and effective choice for clients seeking a website that transforms visitors into customers.
---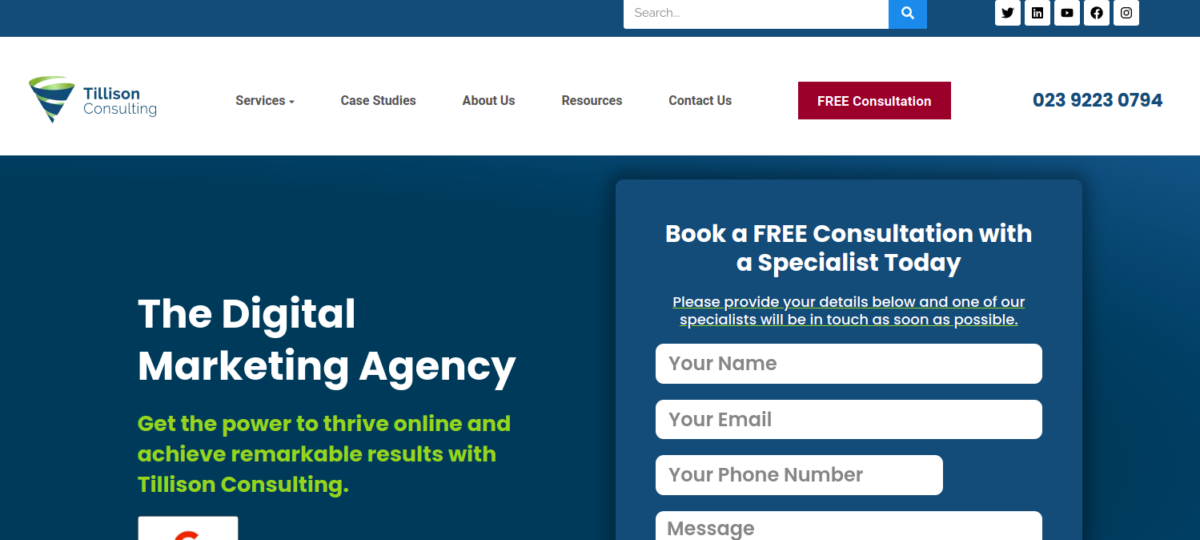 Tillison Consulting is a digital marketing agency that offers bespoke solutions to help businesses achieve their goals. With years of experience in the digital marketing sector, Tillison Consulting understands that every business has unique needs and challenges, and their team of specialists works to create custom solutions that deliver a continuous stream of leads, enquiries, brand awareness and sales for their clients.
At Tillison Consulting, they take a step back from clicks, tweets and metadata and focus on why you are doing this and what your goals are before they start. They have a wide range of strategies available to every business across the digital spectrum, and they will build a digital marketing solution for you that will ensure you meet and exceed your objectives. Tillison Consulting offers digital marketing consultancy in any area of digital marketing you need, such as developing an SEO strategy, optimising your landing pages, developing a content plan, and much more.
Tillison Consulting has a proven track record of success, having helped many businesses achieve a high return on investment through their bespoke digital marketing services. Their team of experts understands that honesty is the best policy, and they will only set up a campaign that they strongly believe will exceed your expectations and provide you with the returns you need.
---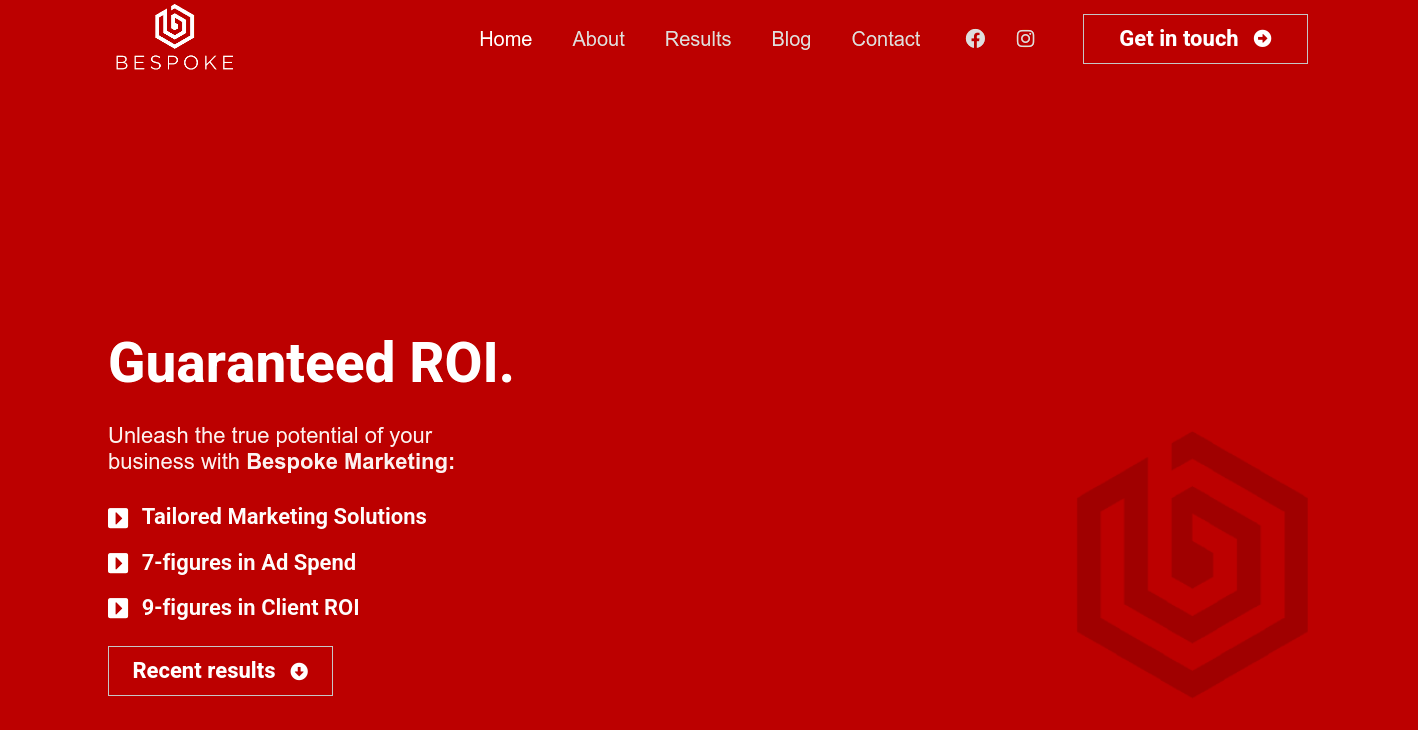 Guaranteeing ROI, Bespoke Marketing delivers tailored marketing solutions designed to unleash your business's full potential. As a Google Partner, Facebook Marketing Partner, Meta Business Partner, and Microsoft Advertising Partner, Bespoke Marketing boasts a proven track record of success. The agency has managed 7-figure ad spend, and their clients have seen 9-figure returns on investment.
The Bespoke difference stems from their dedication to understanding clients' target audiences in-depth. They invest time in learning about clients' customers, their activities, and interests. This knowledge enables them to craft marketing campaigns that resonate with the target audience, resulting in measurable and manageable goals. Bespoke Marketing's strategies place them in the top 1% of digital marketers globally.
Bespoke Marketing has helped businesses of all sizes achieve remarkable results. They have delivered $120M+ in client ROI, $9M+ in ad spend, and 1.2M+ in new monthly traffic. Their time-tested strategies focus on targeting, offer, and message, consistently driving sales.
---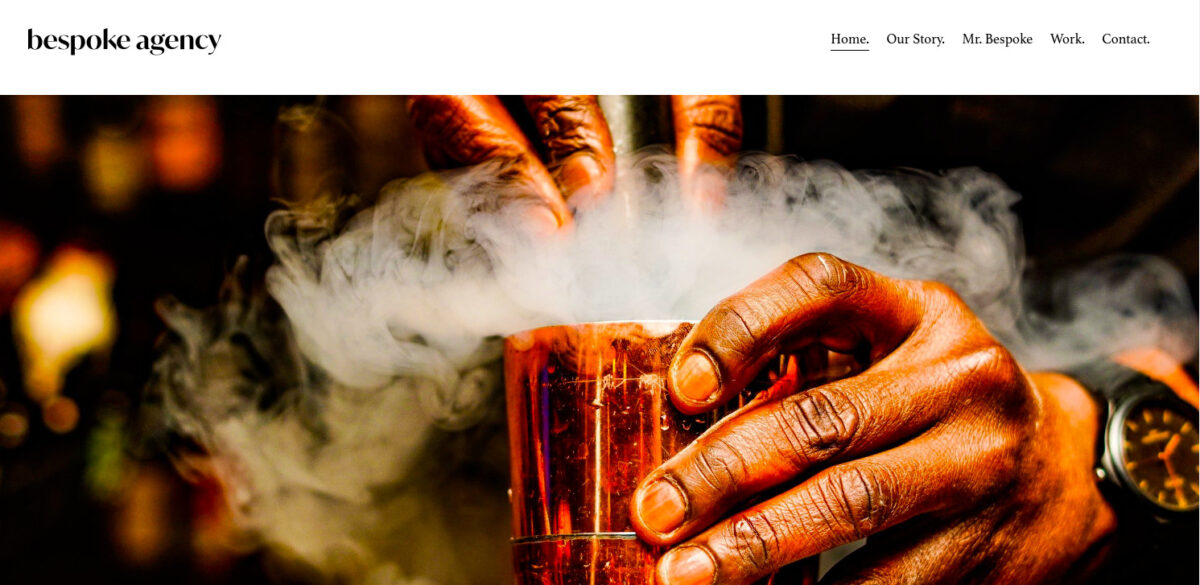 Finally, we have Bespoke Agency, a Washington, D.C.-based creative firm that helps businesses shape their brand strategy, craft their brand identity, and communicate their brand story. The agency's approach is to first understand who their clients aspire to be as a brand to their community and industry. Then, they identify and custom-style the visual and narrative assets and inform the actions that influence their client's brand position.
One of Bespoke Agency's key offerings is photography. The agency believes that pictures are the rawest way to tell a story, and they work with their clients to concept and create a visual library that reflects their brand vision. The photographs are captured with craft and hand-picked to ensure they effectively communicate the client's story.
In addition to photography, Bespoke Agency also provides copywriting services. The agency partners with clients to communicate who they are, what they stand for, and how they share that with the world. The agency believes that bold language is not something that emerges on its own, but rather, it is tailored.
Bespoke Agency also offers visual styling services, including logo and graphic design, product and editorial shoots, interior curation, and personal style edits. The agency's team is composed of creators, photojournalists, journalists, fashionistas, mixologists, foodies, artists, and more, making them a versatile shop for clients with diverse needs.
---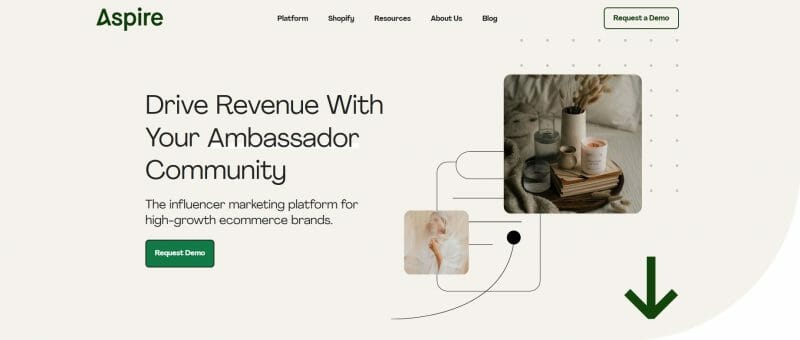 As a premium B2B marketing agency, Aspire designs and implements marketing plans that yield impressive returns on investment. They offer personalized marketing services specifically tailored to your business's unique requirements. Using a proven framework, Aspire's team of experts constructs a custom growth strategy at the intersection of your business objectives and customer needs.
Aspire provides fractional marketing departments equipped with all the marketing and revenue operations skills you require. Whether you need a complete marketing team or wish to supplement an existing one, their specialists immerse themselves in your business to ensure your processes and technology deliver the revenue you seek. As a certified Gold Partner of HubSpot, Aspire boasts decades of combined HubSpot experience, assisting clients in selecting and implementing the platform, managing or enhancing existing HubSpot operations.
What sets Aspire apart is their distinctive approach to delivering ROI. They offer a free marketing assessment to discuss your business and marketing challenges, provide valuable tips, and determine whether they can help. If they believe they can assist, they conduct a 6-8 week deep dive into your business and ideal customers, culminating in a detailed marketing success roadmap backed by an unconditional money-back guarantee.

Key Features: Search/Discovery, Influencer Relationship Management, Influencer Marketplace, Team Collaboration Tools, Content Review, Content Library, Campaign Management, Campaign Reporting, E-commerce Tools, Product/Gifting Tools, Forms and Compliance, Payment Processing, Social Listening, Competitor Research, Visual Discovery, Influencer Content Amplification,
Channels: Instagram, YouTube, Facebook, Twitter, Pinterest, Blogs
---
---
What are the Benefits of Working with a Bespoke Agency?
One of the benefits of working with a bespoke agency is the attention to detail that goes into each project. Unlike off-the-shelf products or services, bespoke solutions are created from scratch and tailored to the client's specific needs. This level of customization and exclusivity ensures that the final product or service is of the highest quality and meets the client's expectations.
Here are some of the top benefits of partnering with a bespoke marketing agency:
Enhanced Customer Relations
Bespoke marketing agencies help create stronger relationships with your customers by valuing them as individuals. When customers feel appreciated, their trust in your company increases, leading to long-term loyalty and higher sales.
Relevant Marketing
A bespoke marketing agency customizes your marketing efforts based on customer preferences, resulting in higher engagement. By presenting customers with the information they want, you can streamline content and marketing, ultimately increasing the likelihood of a purchase.
Cost Efficiency
Customized marketing strategies eliminate unnecessary expenses, such as excessive brochure printing. By focusing on what's needed, bespoke marketing agencies can streamline costs and improve overall efficiency.
Time-saving
Bespoke marketing allows for quicker production and distribution of materials. With easily editable files, companies no longer need to wait for designs or artwork. This approach saves time and allows employees to focus on making more sales.
Maximized Effort
Bespoke marketing enables your entire team to focus on pursuing valuable opportunities. By identifying the best leads and strategies, your workforce can operate more efficiently, which translates into improved overall performance and increased sales.
Frequently Asked Questions
Are bespoke agencies expensive?
Yes, bespoke agencies are typically more expensive than off-the-shelf products or services because they offer personalized and customized solutions. However, the cost of bespoke services varies depending on the agency and the scope of the project.
Are bespoke services limited to a specific industry or niche?
No, bespoke services are not limited to a specific industry or niche. Bespoke agencies cater to a wide range of clients, from individuals to businesses, and offer services in various industries, including fashion, interior design, and travel.
What is the difference between bespoke and custom-made?
Bespoke refers to services that are created from scratch and tailored to the specific needs of the client. Custom-made refers to products that are made to order and can be customized to some extent but are not necessarily created from scratch.
Can I get a sample or preview of a bespoke agency's work before committing?
Yes, many bespoke agencies offer samples, prototypes, or previews of their work to give clients an idea of what to expect. This can help clients make an informed decision before committing to a project.
How do I ensure that a bespoke agency delivers on its promises?
Researching an agency's reputation and track record can help clients ensure that the agency delivers on its promises. Reviews, testimonials, and referrals from previous clients can provide insights into an agency's quality of service and expertise.