If you've been putting off creating a social media content strategy, opting instead for the daily mad dash to find something interested to say on five different platforms, or maybe you're not getting as much from your social media content as you think you could be, this is the article for you. An effective social media content strategy goes a long way toward building a successful online presence that will drive your followers to convert. Here, we'll walk you through the seven steps you can use to create an effective social media content strategy you can be proud of.
---
A Powerful Social Media Content Strategy in 7 Steps:
---
What Is a Social Media Content Strategy (and Why Does It Matter)?
A social media content strategy is your plan of attack for social media. It covers everything from what you post and when to analyzing and tweaking your content to improve performance. The point of creating and using a strategy is so you can understand what you want to get from your social presence, create the content that will get you there, and make sure that you're hitting your goals.
---
How to Build a Social Media Content Strategy
If you want to get a return from your social media, you need to create and implement a social media marketing strategy. And, while there's a lot to consider when it comes to social media marketing, building the best strategy doesn't have to be difficult. Plus, once you've built your strategy and are ready to implement it, you'll be able to stay on top of social media trends while minimizing the effort you're putting into it each day. Here's how to build an effective social media content strategy in seven steps.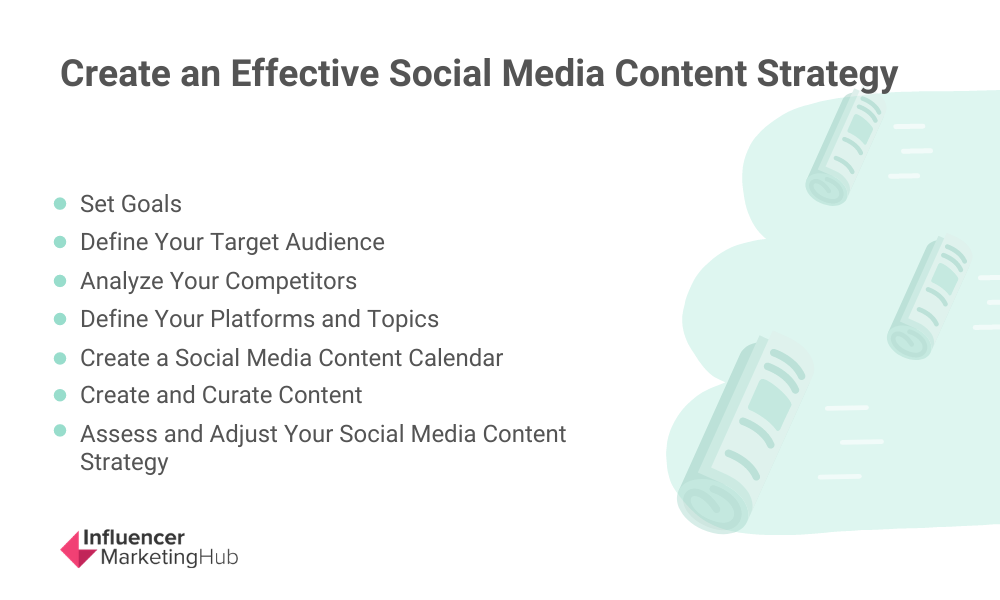 ---
Use a Social Media Content Strategy to Deliver a Powerful Message
Over the past several years, social media has gone from a frivolous way to engage with your friends and family to a marketing powerhouse. When you use it correctly, it can make a huge difference in your business, both in how consumers see you and in how many sales you make. When you have a social media content strategy in place, you can take control of your brand's own narrative.