Are you an eCommerce business owner who stresses about shipping? With all of the shipping options out there, you don't have to. In this article, we're going to share our picks for the best shipping software for eCommerce so you can find the right one for your eCommerce store. Shipping platforms will help you get organized, streamline your shipping workflows, save on shipping, and keep your customers happy with on-time deliveries, tracking, easy returns, and more. We'll start by taking a look at the four things you need to look for when choosing shipping software.
---
15 Best Shipping Software for eCommerce Businesses in 2022:
---
How to Choose the Best Shipping Software for Your Business
Here are a few things to consider when choosing the best shipping software for your eCommerce business:
Shipping Volume
Your shipping software will hurt, not help, your business if it doesn't let you keep up with the number of shipments you need to send out each month. Be sure to check the pricing for each shipping software option to make sure that you're getting the number of shipments you need at the best rate for your business.
Features
Like other types of software, different shipping software platforms come with different features. Of course, there are some features that many shipping software tools have in common:
Purchase and printing of shipping labels

Managing tracking numbers
Some more advanced features to look for are:
Dropshipping

features

Inventory management

Freight shipments

Less-than-truckload (LTL) shipments
Take your business and your business goals into consideration when examining the features offered by each shipping tool.
Integrations
When choosing an eCommerce shipping software, you'll want to make sure that it integrates easily with your specific eCommerce platform as well as the marketplaces where you sell your products. This integration will help ensure that orders happen seamlessly and you're not stuck manually entering your orders from your eCommerce platform into your shipping software.
Support
Support is another important feature to consider when choosing the best shipping software for your eCommerce business. At the very least, you'll want a shipping tool that provides an easily navigable knowledge base, as well as live support via phone, email, or live chat.
---
15 Best Shipping Software for eCommerce
The best shipping software for your eCommerce business will streamline your day-to-day operations, help you calculate shipping rates, and print packing slips and labels. Some shipping platforms will even offer discounted rates from the carriers you use to ship. Here are our picks for the best shipping software for eCommerce.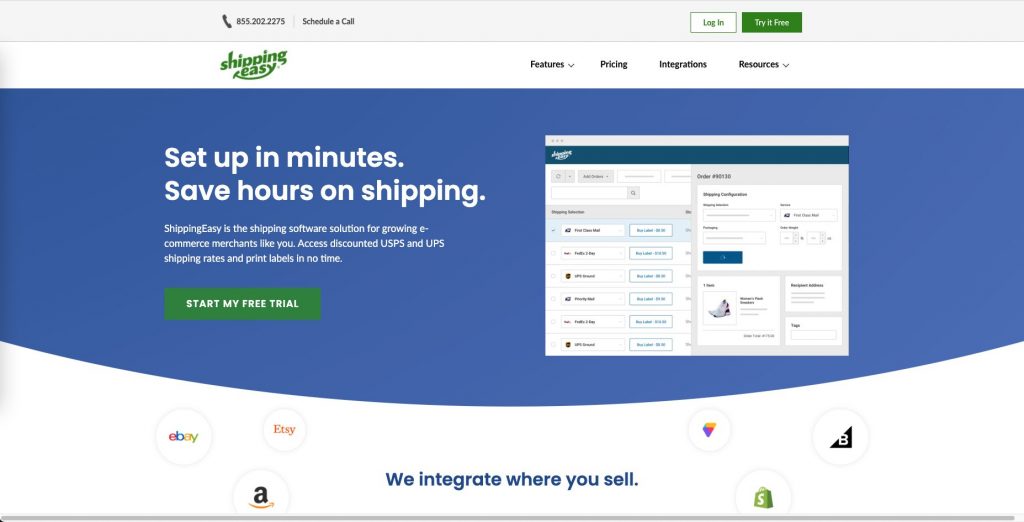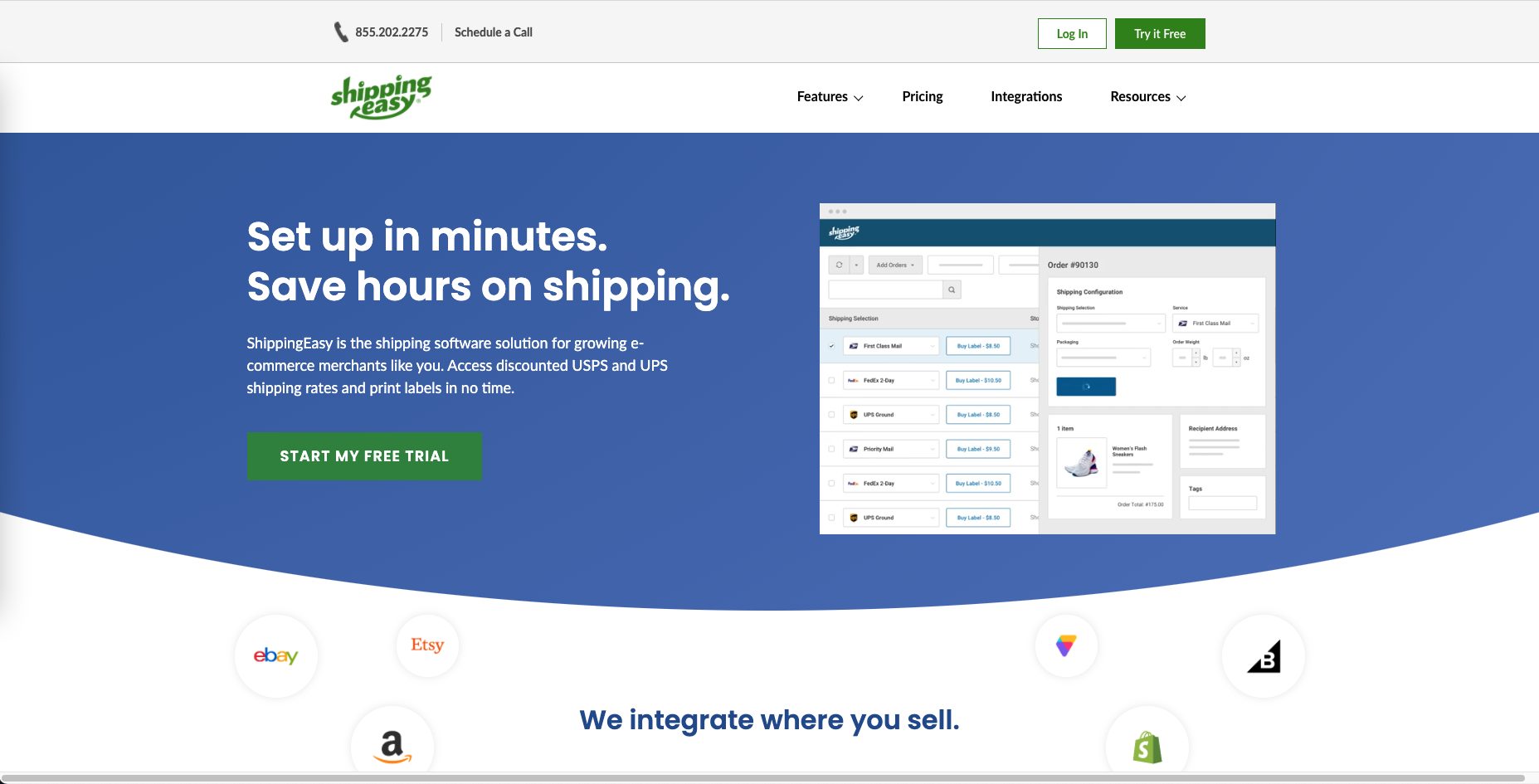 ShippingEasy is a shipping platform that can be used for both domestic and international shipping. It will help you automate your shipments, find discounted carrier rates, print picklists, packing slips, and shipping labels, track orders and returns, and run reports. You can even ship based on customer preferences and add insurance to certain shipment types.
Pricing: ShippingEasy offers six different pricing plans, all with discounted carrier rates:
Starter: $5/month for 50 shipments

Basic: $29/month for 500 shipments

Plus: $49/month for 1,500 shipments

Select: $69/month for 3,000 shipments

Premium: $99/month for 6,000 shipments

Enterprise: $159/month for 10,000 shipments
---
1Ship works for small and enterprise-level businesses, allowing integrations with hundreds of marketplaces and carriers worldwide. You can choose carriers, check real-time rates across carriers, track packages in real-time, and enjoy a seamless brand experience with customized tracking pages, labels, and address validation.
Pricing:
2Ship pricing has several different tiers and plans. For small businesses with low shipping volume, prices start at $10/month and increase from there.
---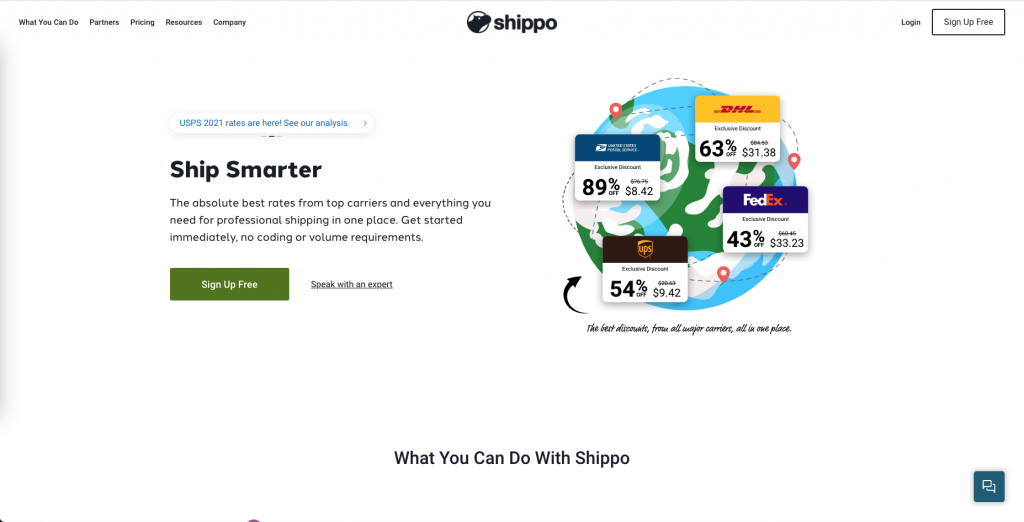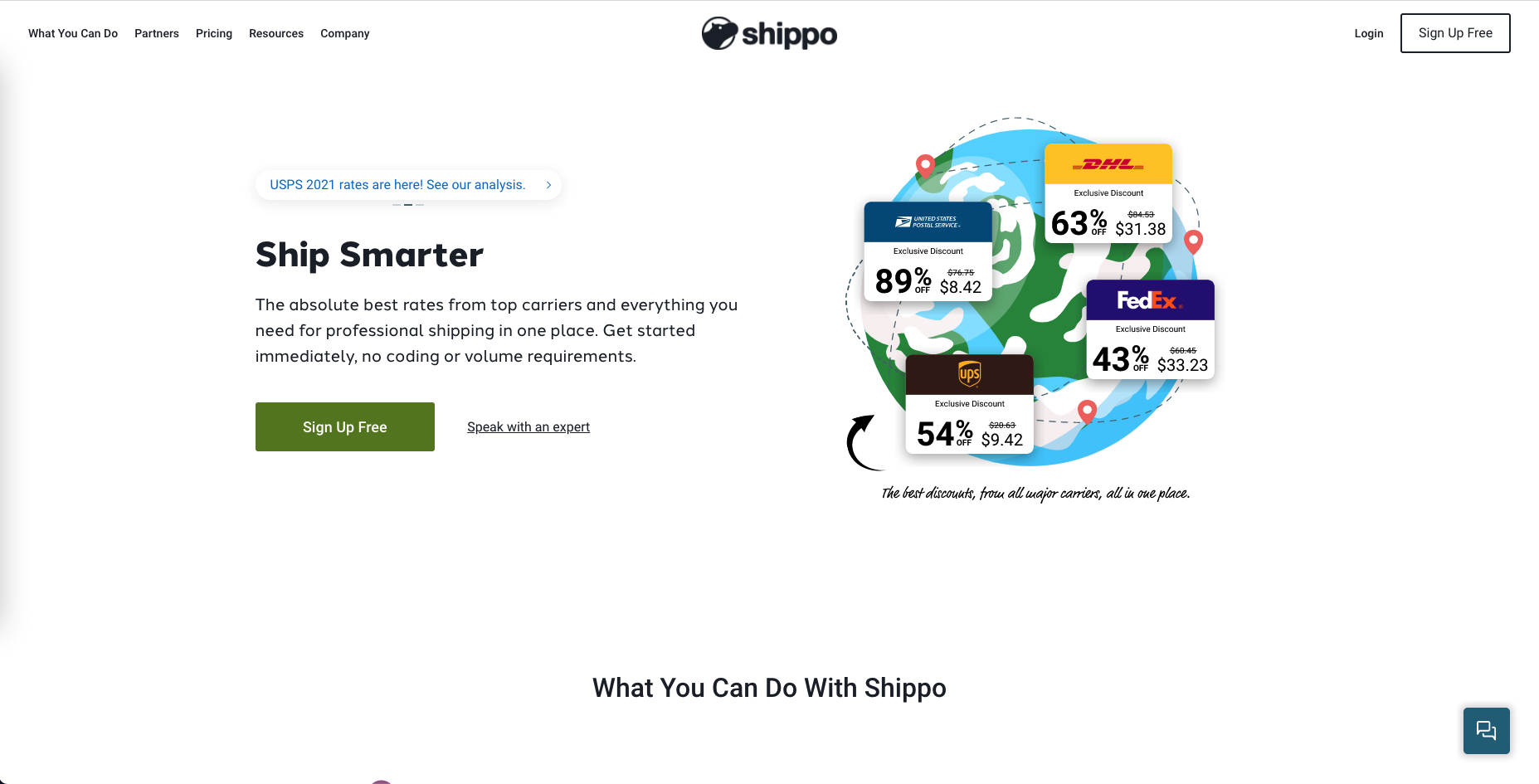 Shippo is one of the top shipping software for eCommerce and lets you check real-time carrier rates to find the best option for your business. It offers integrations that will help you save time by syncing orders and tracking details, provides address validation and partial order fulfillment, and even makes returns easier. If you ship internationally, you'll love the pre-filled customs forms.
Pricing: Shippo offers three pricing tiers:
Starter: FREE

Professional: $10/month

Premier: Custom pricing
---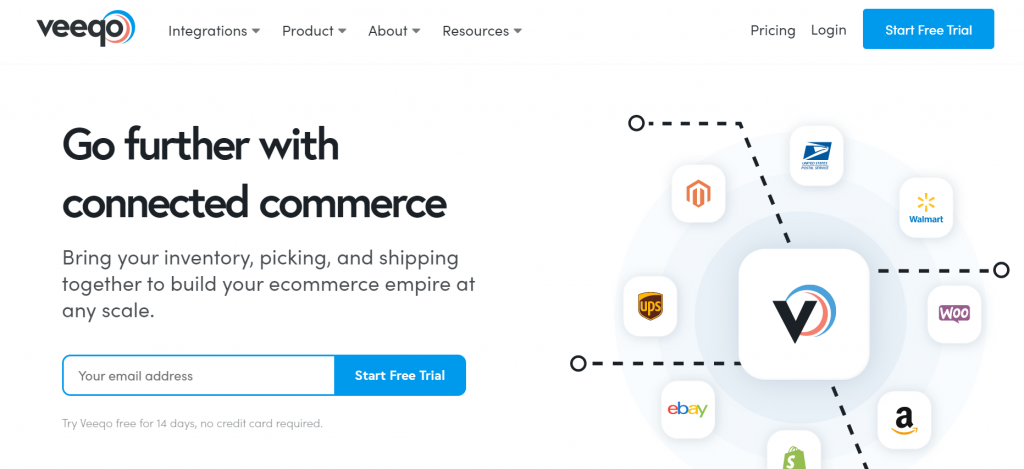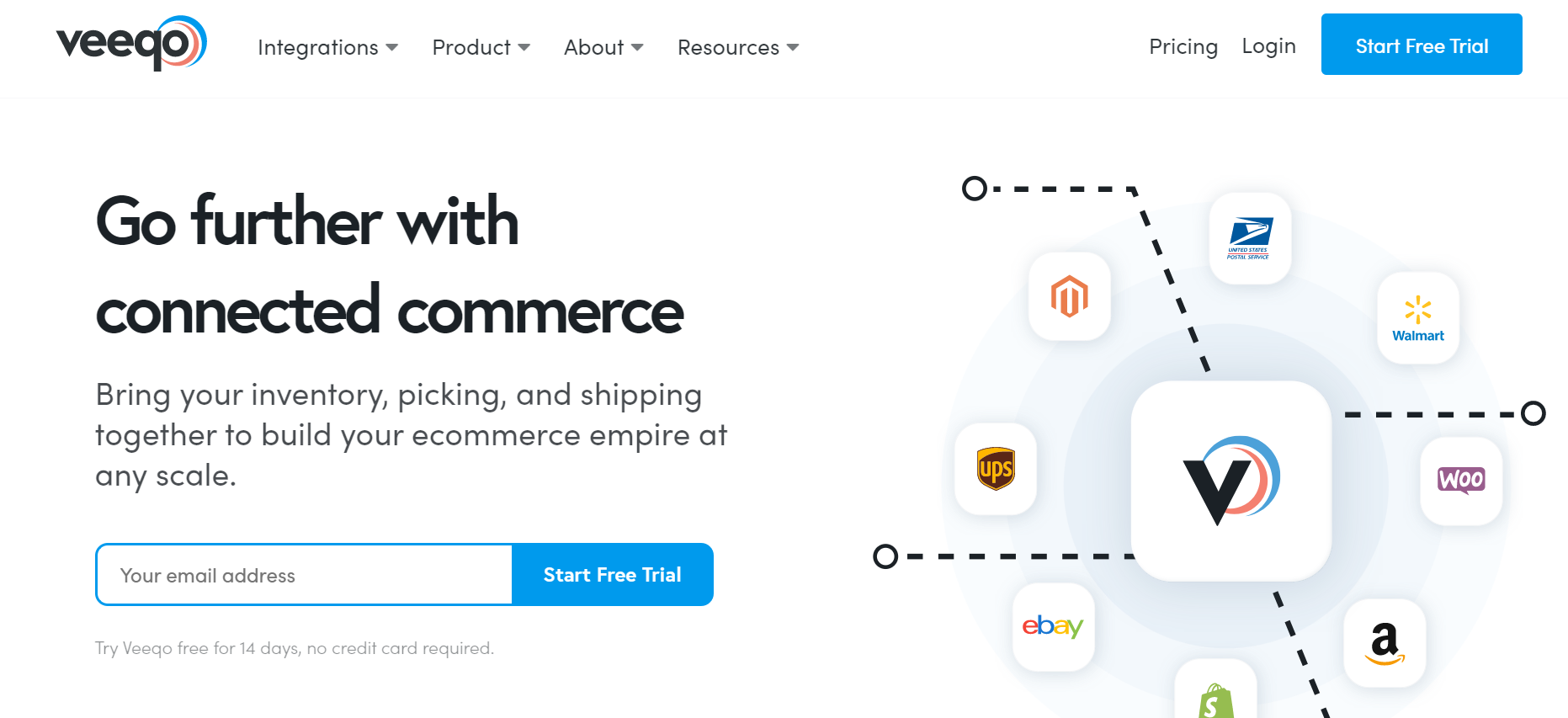 If you run your eCommerce business through Shopify, Veeqo deserves a look due to its seamless integration with the popular eCommerce platform. It also integrates with other large eCommerce platforms and marketplaces like Amazon, eBay, and Walmart. Veeqo includes all the features you need to run your eCommerce business, such as bulk label printing, workflow automations, return labels, and more. Some plans come with advanced inventory and warehouse functionality, if that's something you need.
Pricing: Veeqo offers four pricing tiers and starts from an estimated 500 orders per month:
Accelerator: $156/month

High Growth: $202/month

Premium: $260/month

Enterprise: Custom pricing
---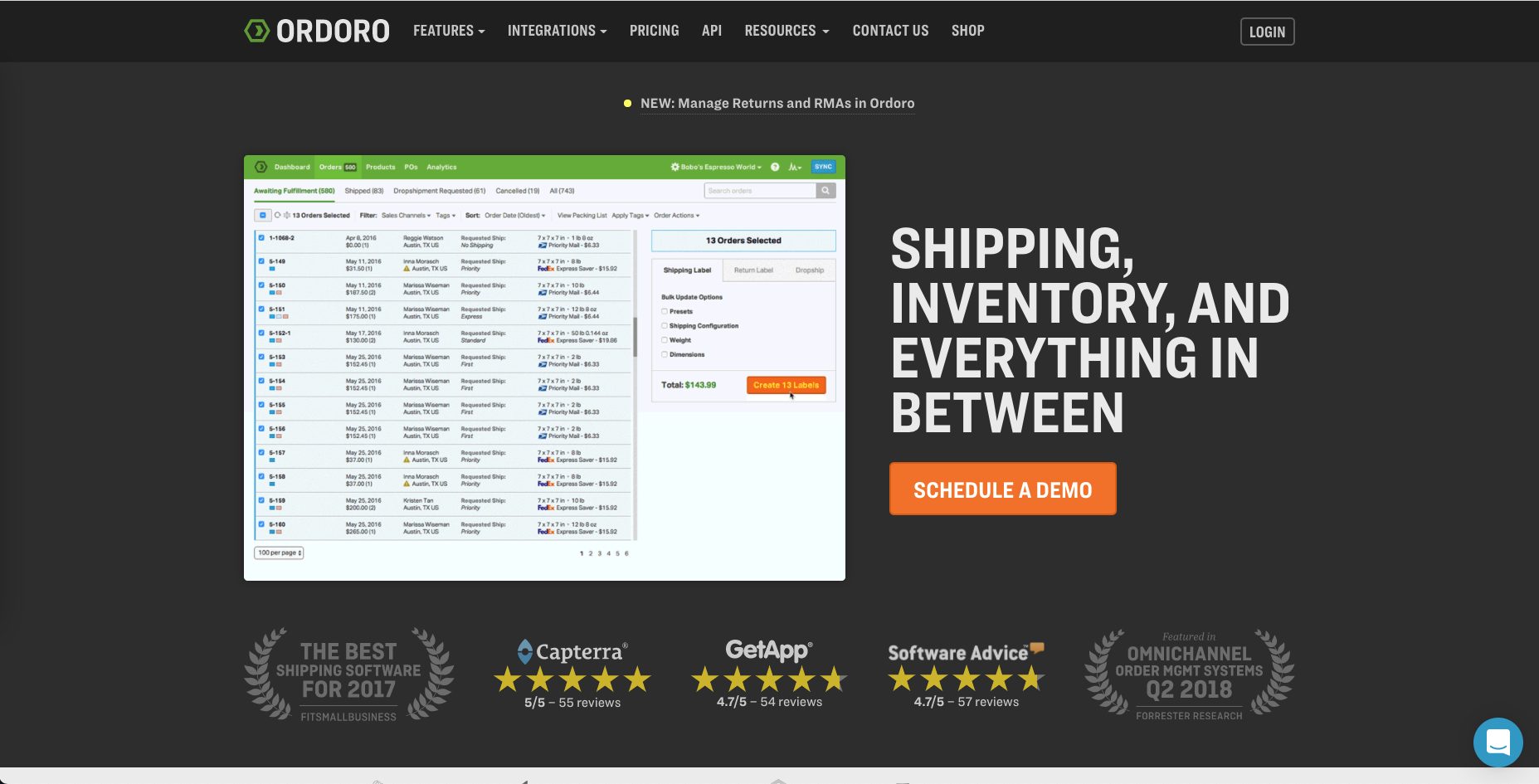 Ordoro is another cloud-based eCommerce shipping software that offers advanced reporting and analytics to help you streamline eCommerce operations across sales channels. It includes discounted carrier rates, shipping presets, automation rules, barcode scanning, and no seller-fulfilled Prime fees with its base plan. Higher-level plans include customized workflows and integrations, vendor portals, supplier management, dedicated customer service reps, and more.
Pricing: Ordoro offers three pricing plans:
Express: $59/month

Pro: $499/month

Enterprise: $999/month
---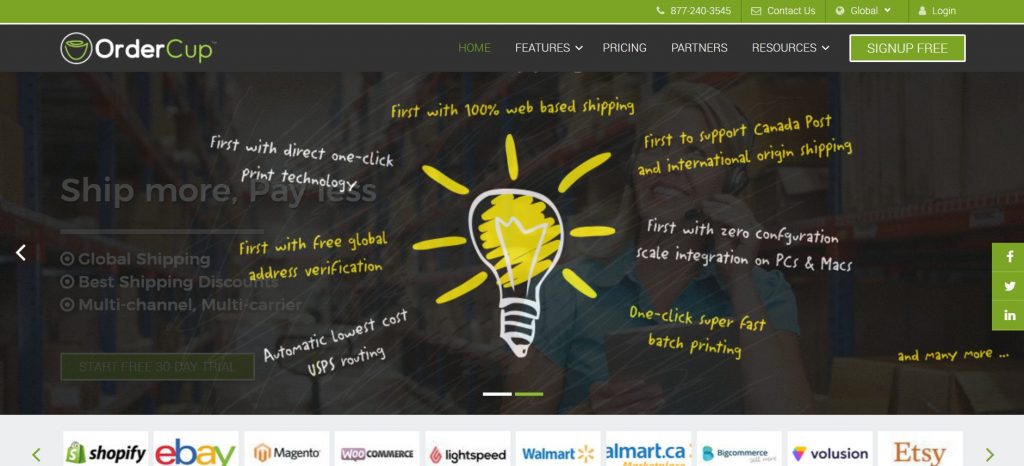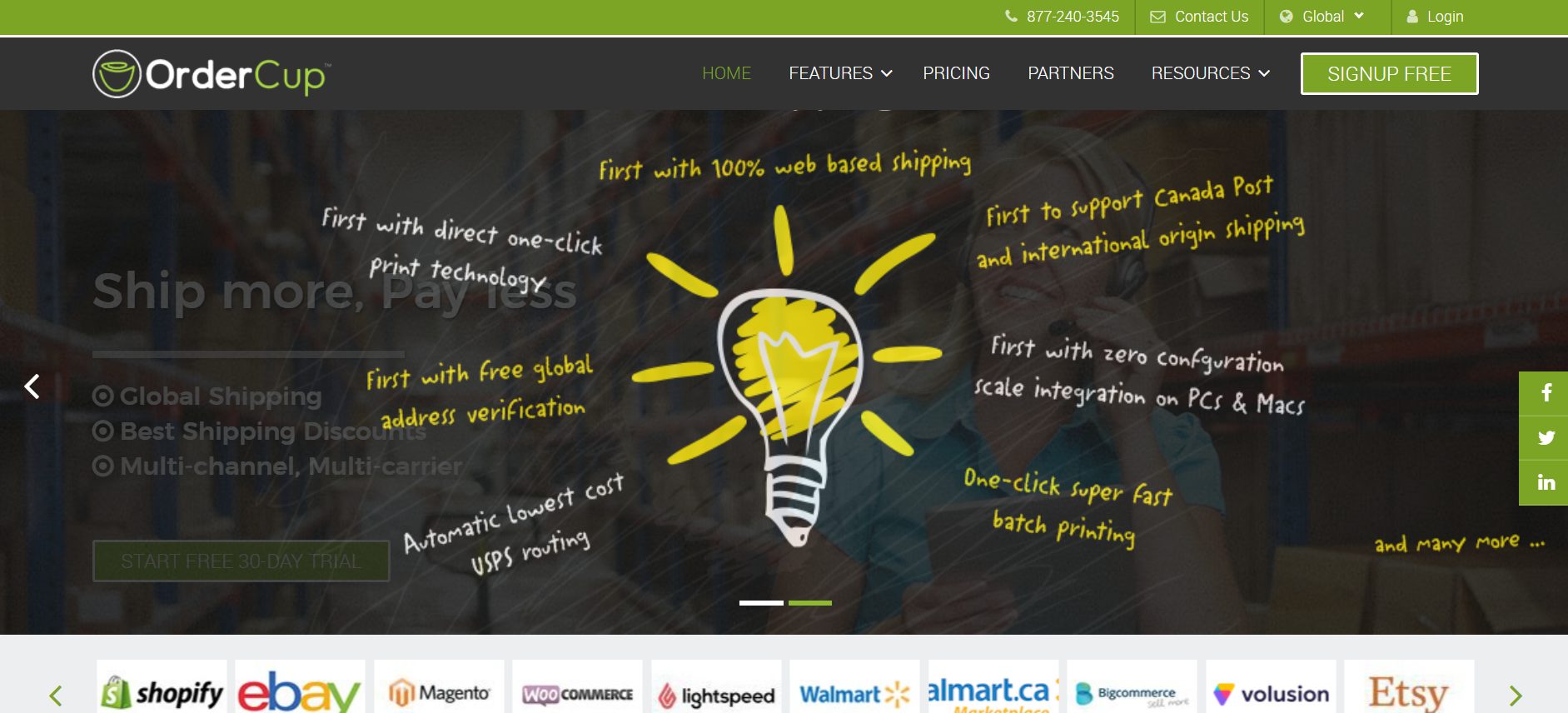 OrderCup offers an easy-to-use interface, discounted shipping rates, and multi-carrier shipping options. During setup on the shipping platform, you'll be able to integrate your shopping cart or eCommerce platform so orders can be transferred directly to your shipping dashboard. OrderCup helps you automate your shipping process, print return labels, and get exceptional customer support should you need it.
Pricing: OrderCup offers a free plan for fewer than 50 shipments per month. There are five paid plans:
Short: $25/month

Tall: $45/month

Grande: $65/month

Venti: $95/month

Trenta: $180/month
---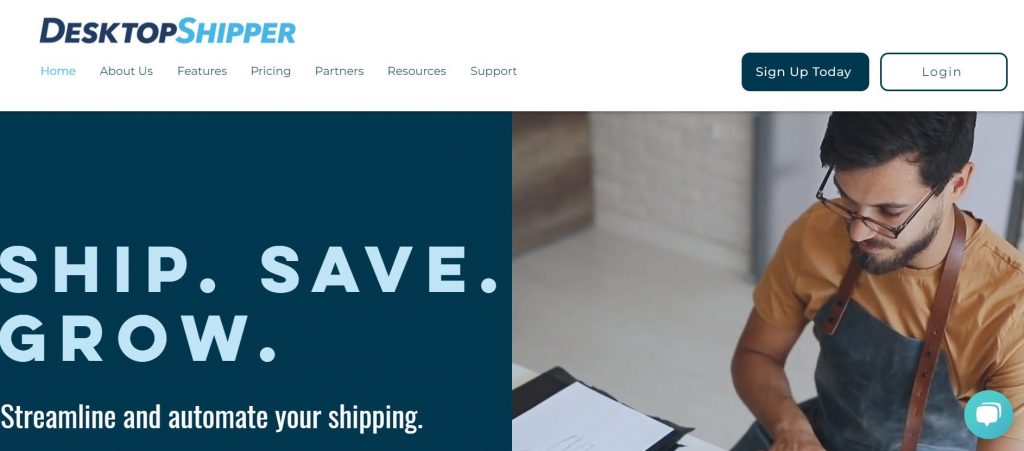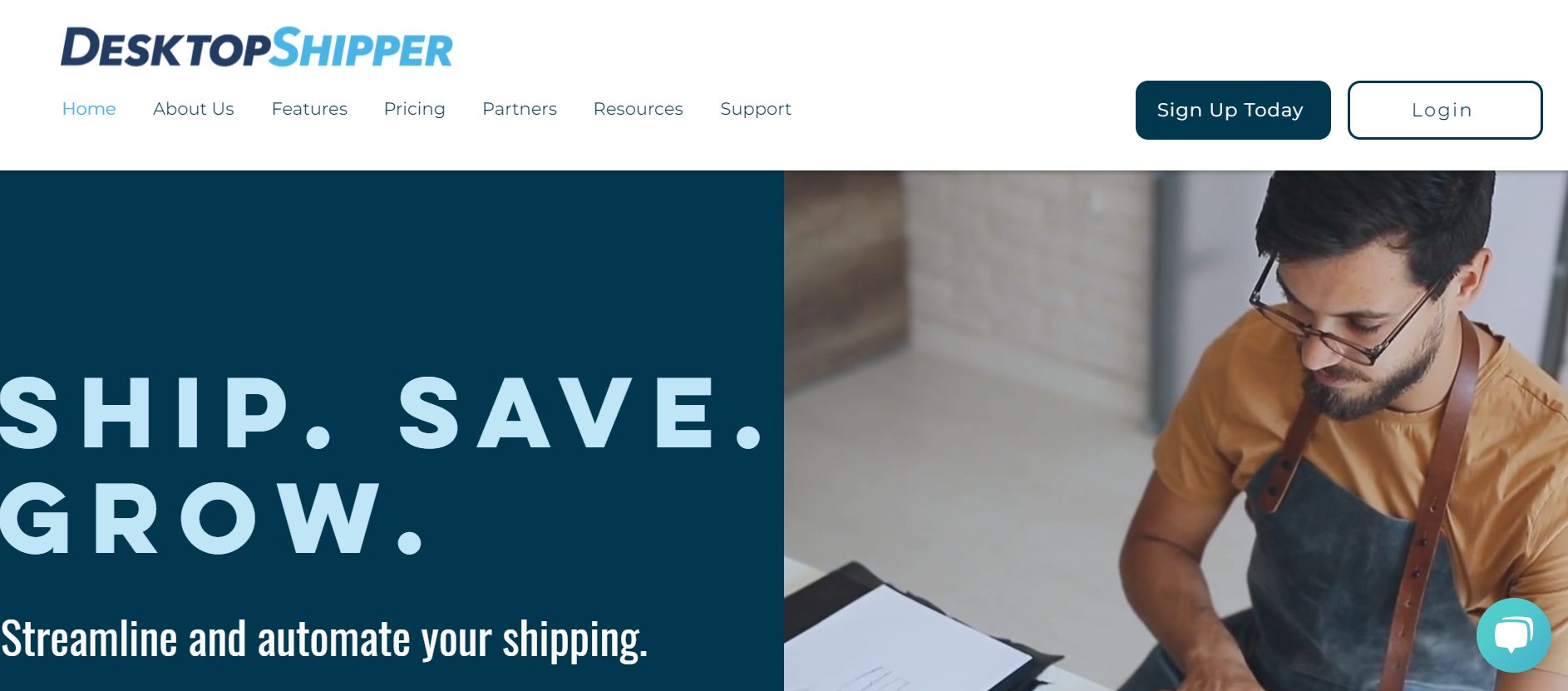 DesktopShipper is an eCommerce shipping software that works for businesses of all sizes to automate their shipping workflows. The platform supports bulk-printing shipping, order management, carrier routing, custom shipping requirement profiles, and multiple sales channels. You can also import and bulk-update order details from your eCommerce software.
Pricing: DesktopShipper has four different pricing plans:
Starter: $25/month for 500 shipments

Medium: $75/month for 1,500 shipments

Premium: $150/month for 3,000 shipments

Enterprise: Custom pricing
---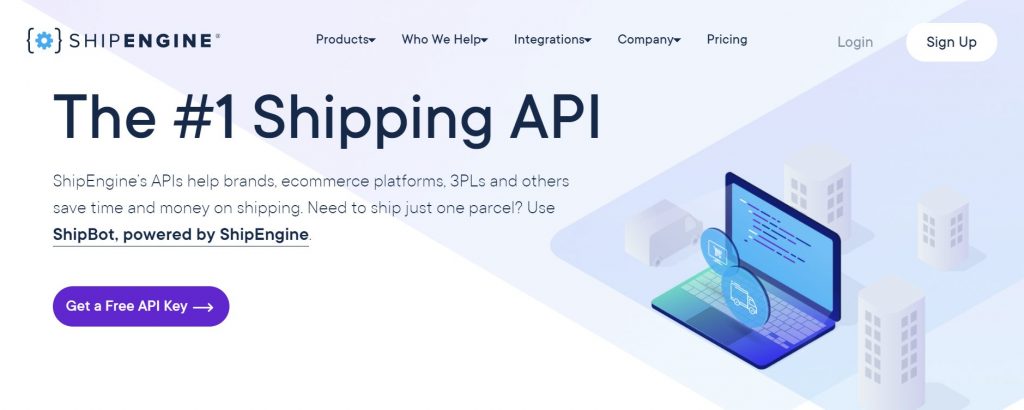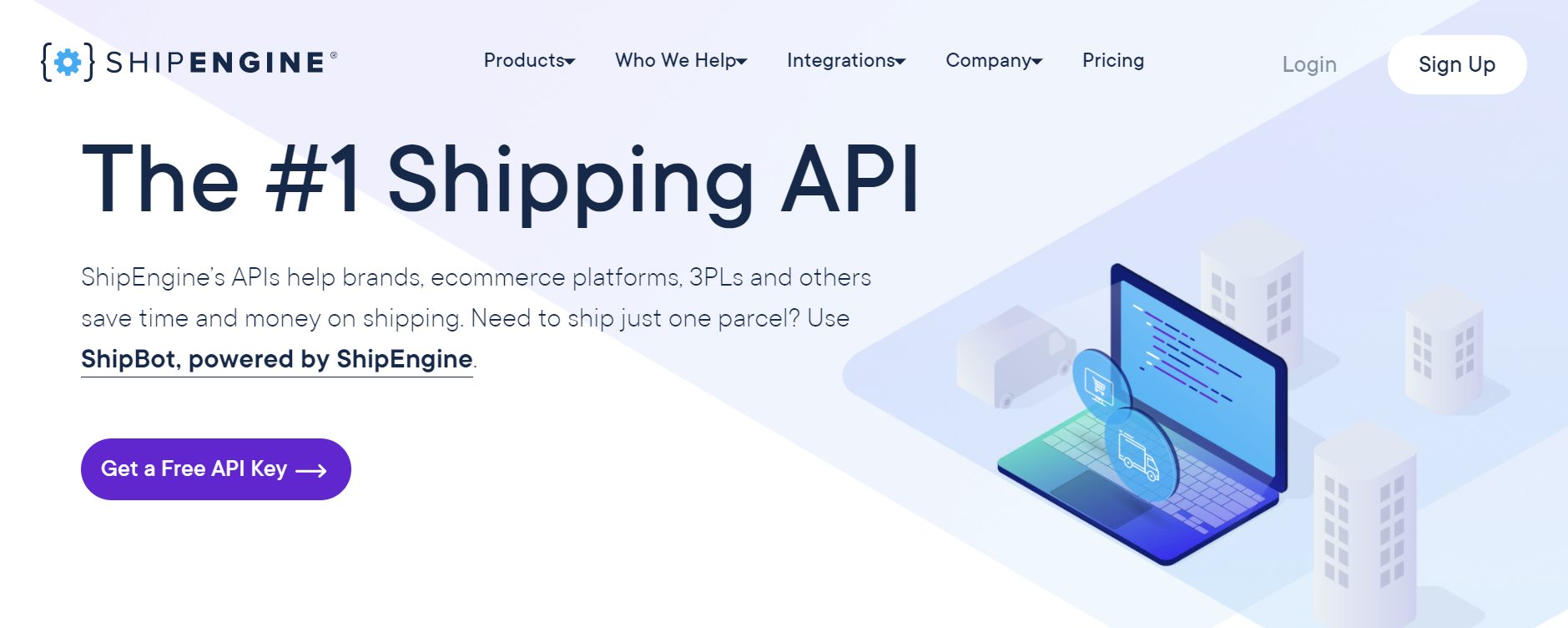 ShipEngine supports eCommerce platforms, third-party logistics, and brands, letting you choose carriers, check real-time, discounted rates across carriers, validate addresses, track packages and deliveries in real-time, and more.
Pricing: ShipEngine has a unique pay-as-you-go payment plan with a base of about $0.05/package.
---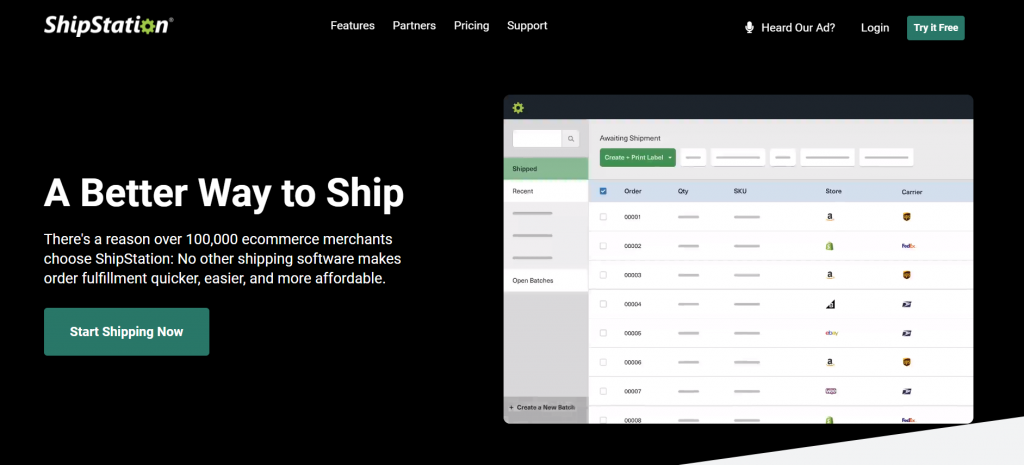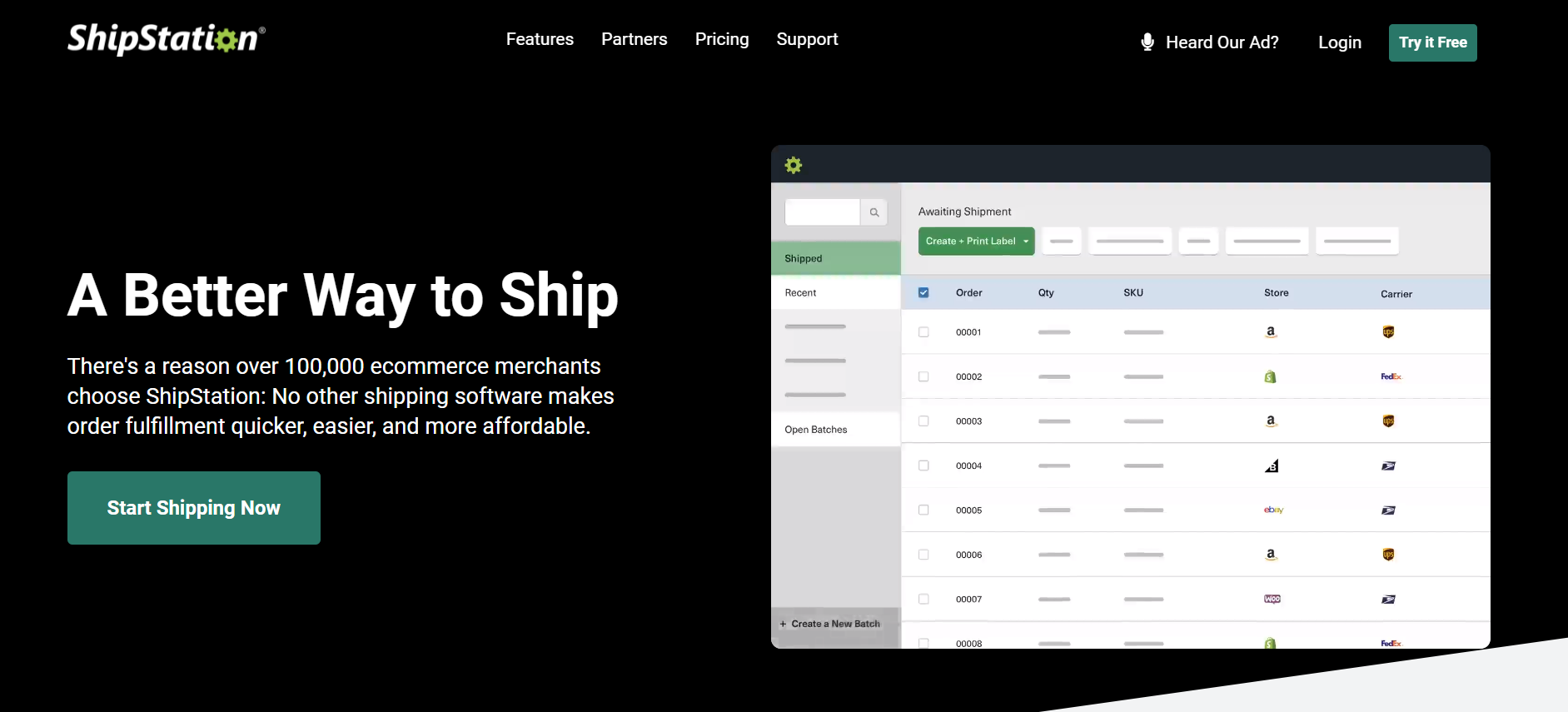 ShipStation is one of the most well-known shipping software platforms for eCommerce. It lets you print labels, automate your shipping workflows, and manage tracking numbers. ShipStation integrates with several sales channels and shipping carriers and includes access to discounted rates. ShipStation also has an easy-to-use platform and even a mobile app.
Pricing: ShipStation has six pricing plans:
Starter: $9/month for 50 shipments

Bronze: $29/month for 500 shipments

Silver: $49/month for 1,500 shipments

Gold: $69/month for 3,000 shipments

Platinum: $99/month for 6,000 shipments

Enterprise: $159/month for 10,000 shipments
---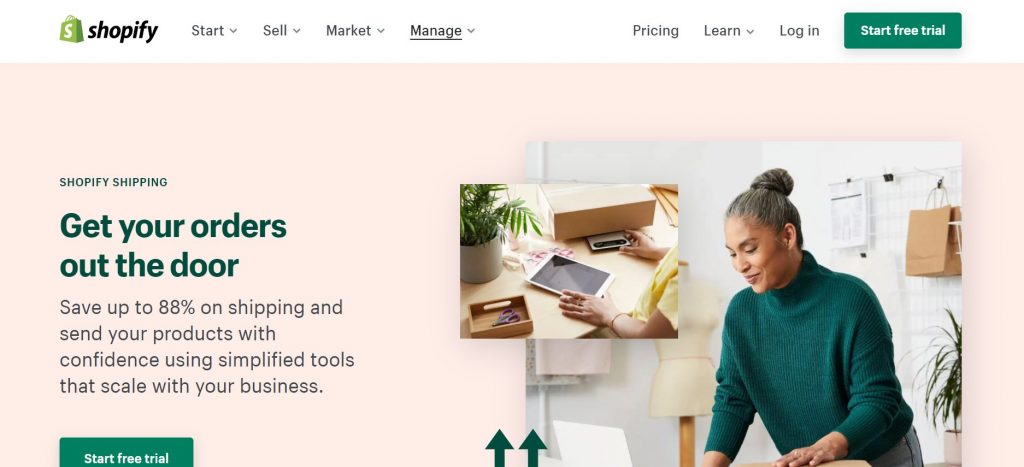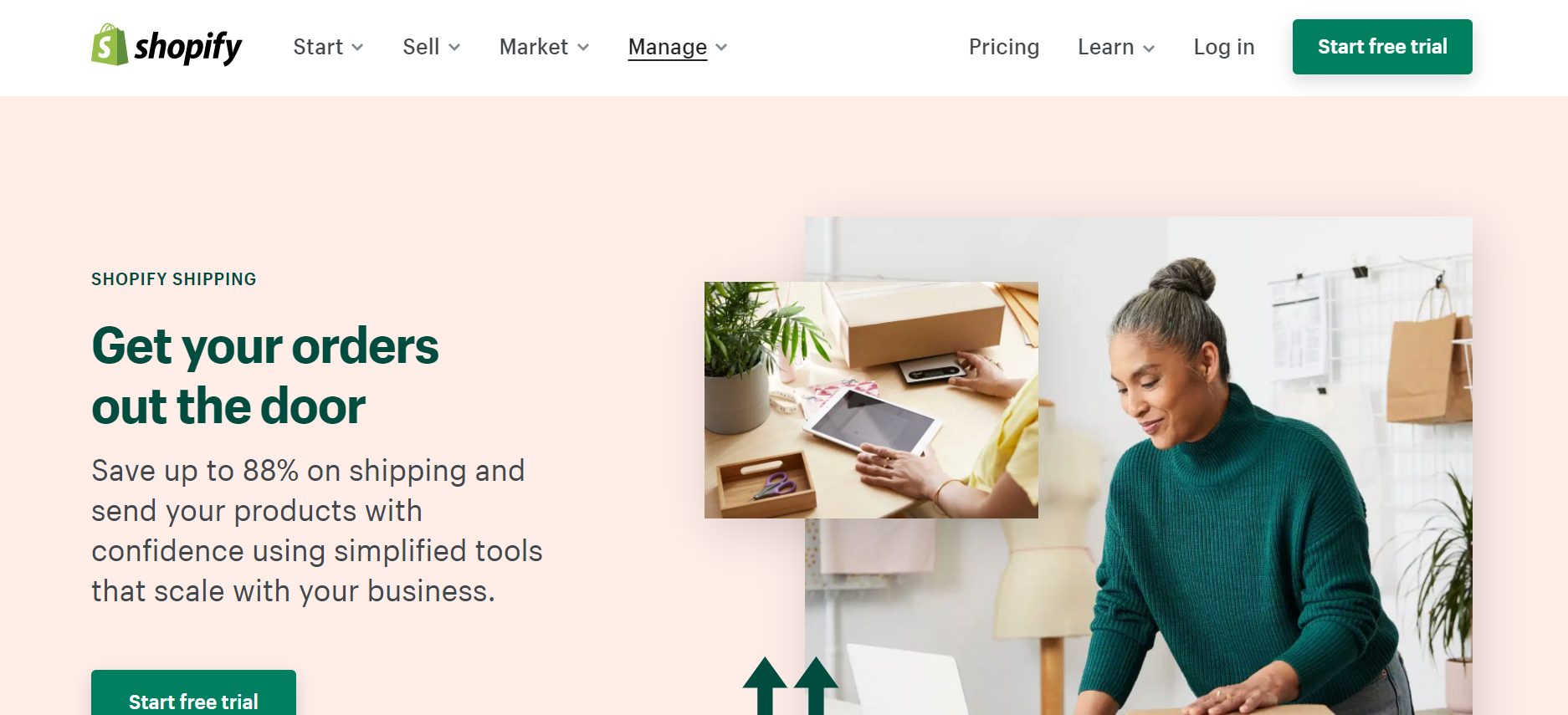 It shouldn't be surprising that eCommerce giant Shopify has its own shipping software. If Shopify is your eCommerce platform of choice, you already have access to Shopify Shipping. Its features for a Basic Shopify store include printing labels, automated shipping cost calculations, and discounts (up to 64%) for DHL Express, USPS, and UPS. If you have a Shopify plan, you'll also get USPS Priority Mail Cubic pricing, and an even bigger discount on rates (72%). With an Advanced Shopify plan, you'll get all the previously mentioned features as well as third-party shipping rate calculation and integration with your shipping accounts. Plus, the carrier discounts can go up to 74%).
Pricing: Shopify offers three pricing tiers that include shipping
Basic Shopify: $29/month

Shopify: $79/month

Advanced Shopify: $299/month
---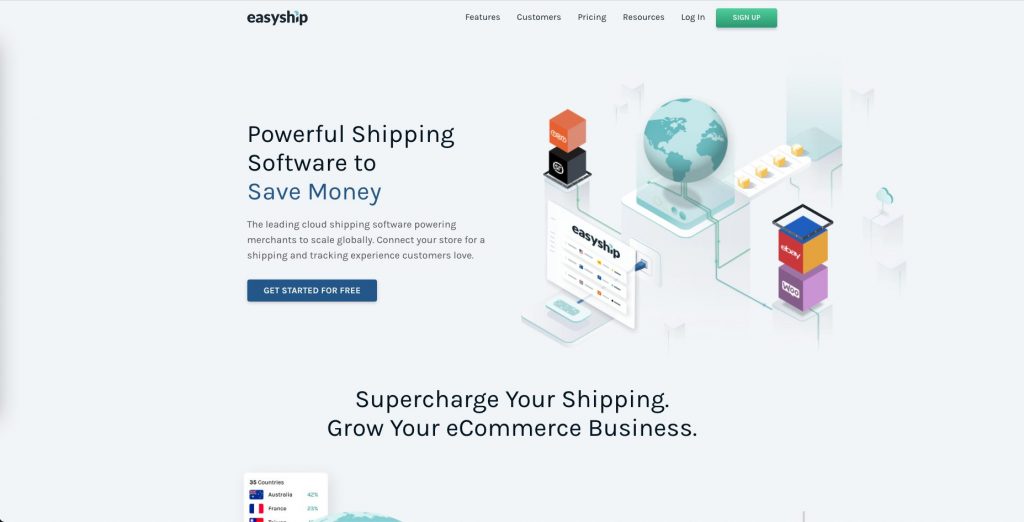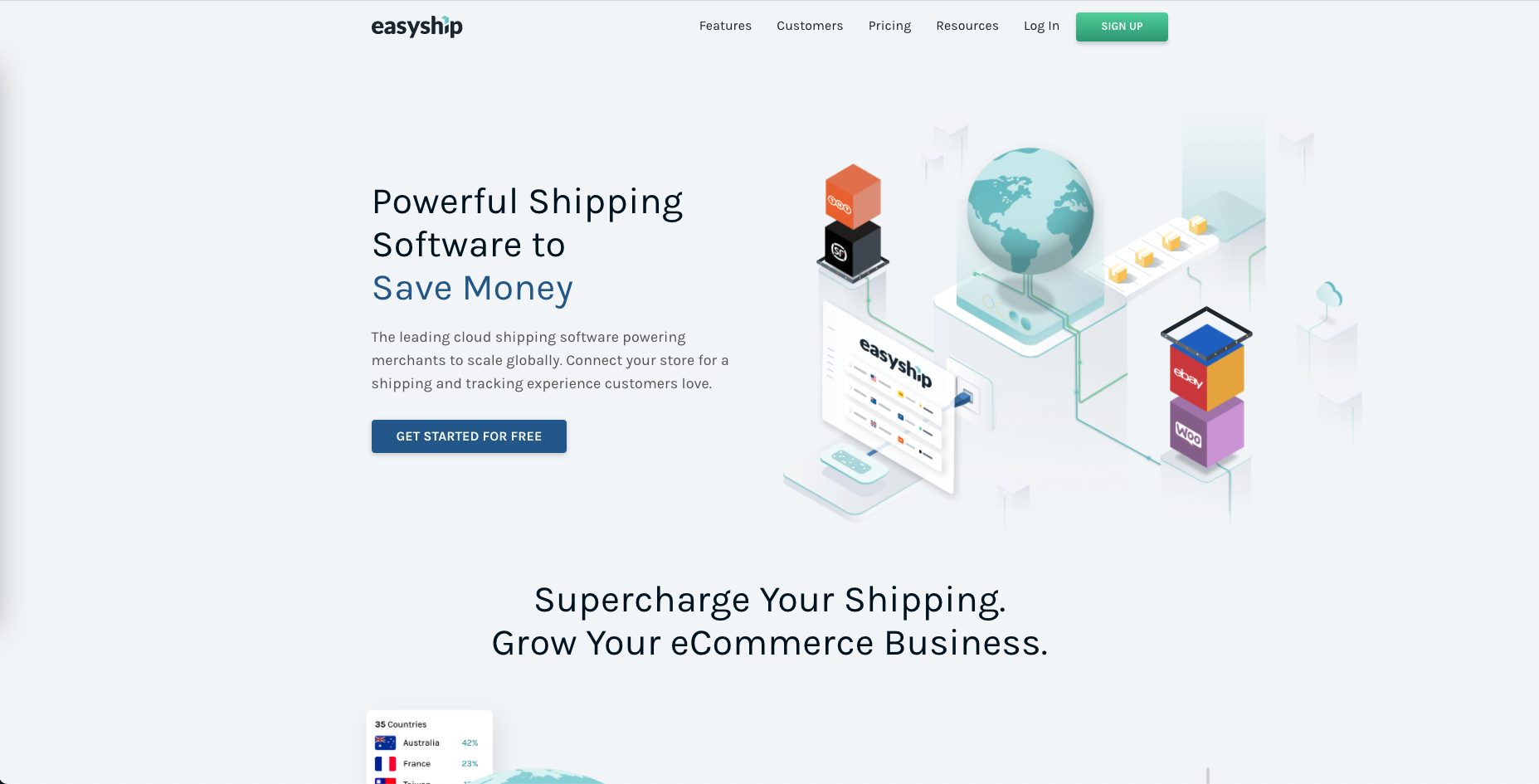 EasyShip is another shipping software for eCommerce that lets you print labels from a range of carriers, create workflows, and manage tracking. The platform is said to be a bit more complicated than other tools on the list, but it has a great track record for international shipping thanks to its live checkout feature that shows relevant taxes.
Pricing: EasyShip offers a free plan (up to 100 shipments/month) and three paid plans:
Plus: $23/month for 500 shipments

Premier: $39/month for 2,500 shipments

Enterprise: Custom pricing
---


Kuebix TMS is a modular, scalable, and user-friendly transportation management system that offers label printing, booking, freight tracking, shipping cost quotes, customer alerts, shipment reports, and more. You'll be able to view and compare rates side-by-side to choose the best rate and service level for each shipment, request spot quotes for volume freight, book shipments directly with a carrier, get full visibility of critical information in real-time, and generate actionable reports and dashboards that enable understanding of every detail of freight spend.
Pricing: Kuebix TMS has a free plan but you'll have to contact them for paid plan information.
---
13. ShipperHQ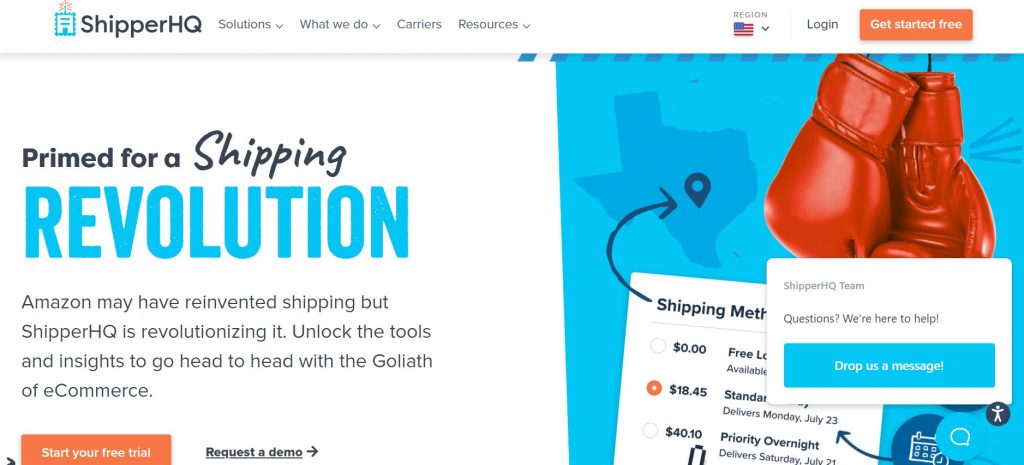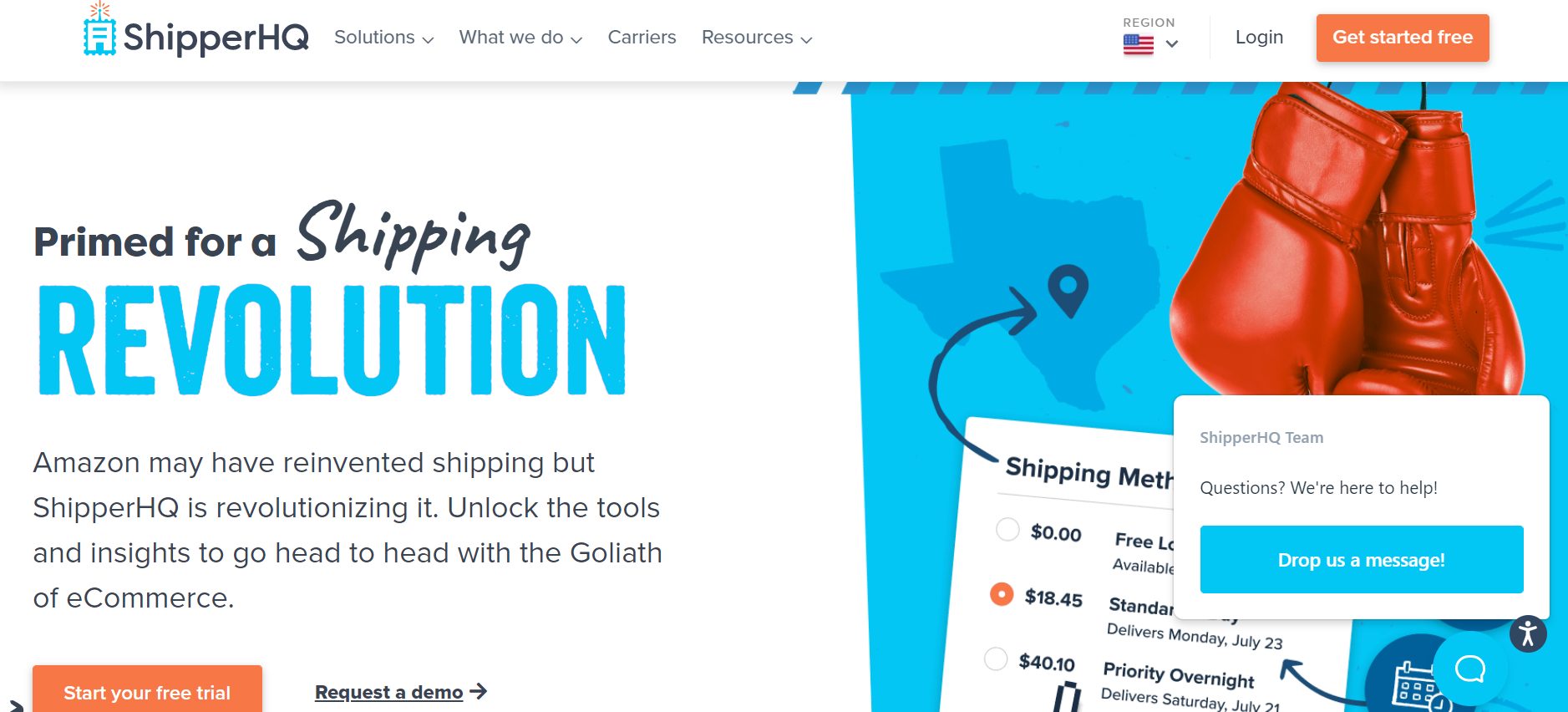 ShipperHQ is a powerful shipping management tool that can help simplify your eCommerce business with customized shipping rates, shipping groups, dimensional packing, multi-origin shipping, backup carrier rates, LTL freight, and address validation. The shipping rules let you easily discount or surcharge your shipping rates and offer promotional pricing or set rules with customized rates based on a number of factors. If you have a brick-and-mortar store or warehouses, you can even offer in-store pickup.
Pricing: ShipperHQ offers three paid plans:
Essentials: $45.83/month (when billed annually)

Standard: $91.67/month (when billed annually)

Pro: $275/month (when billed annually)
---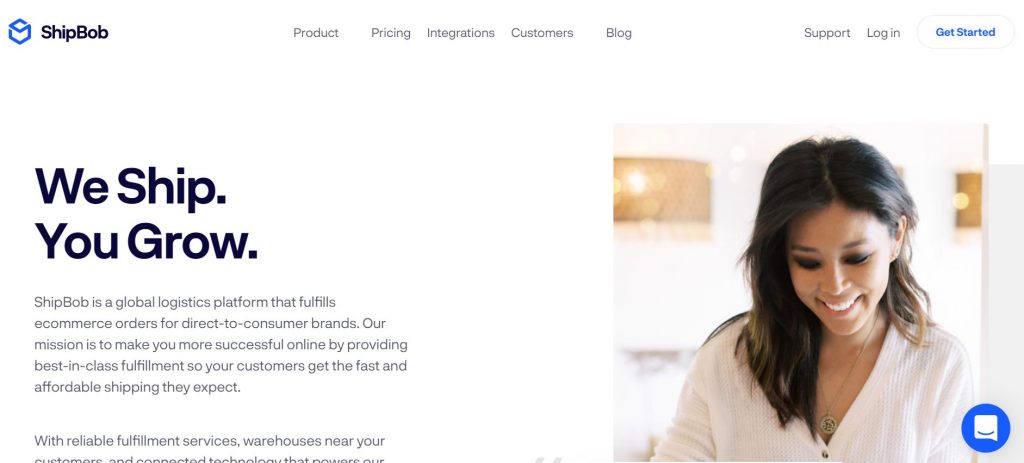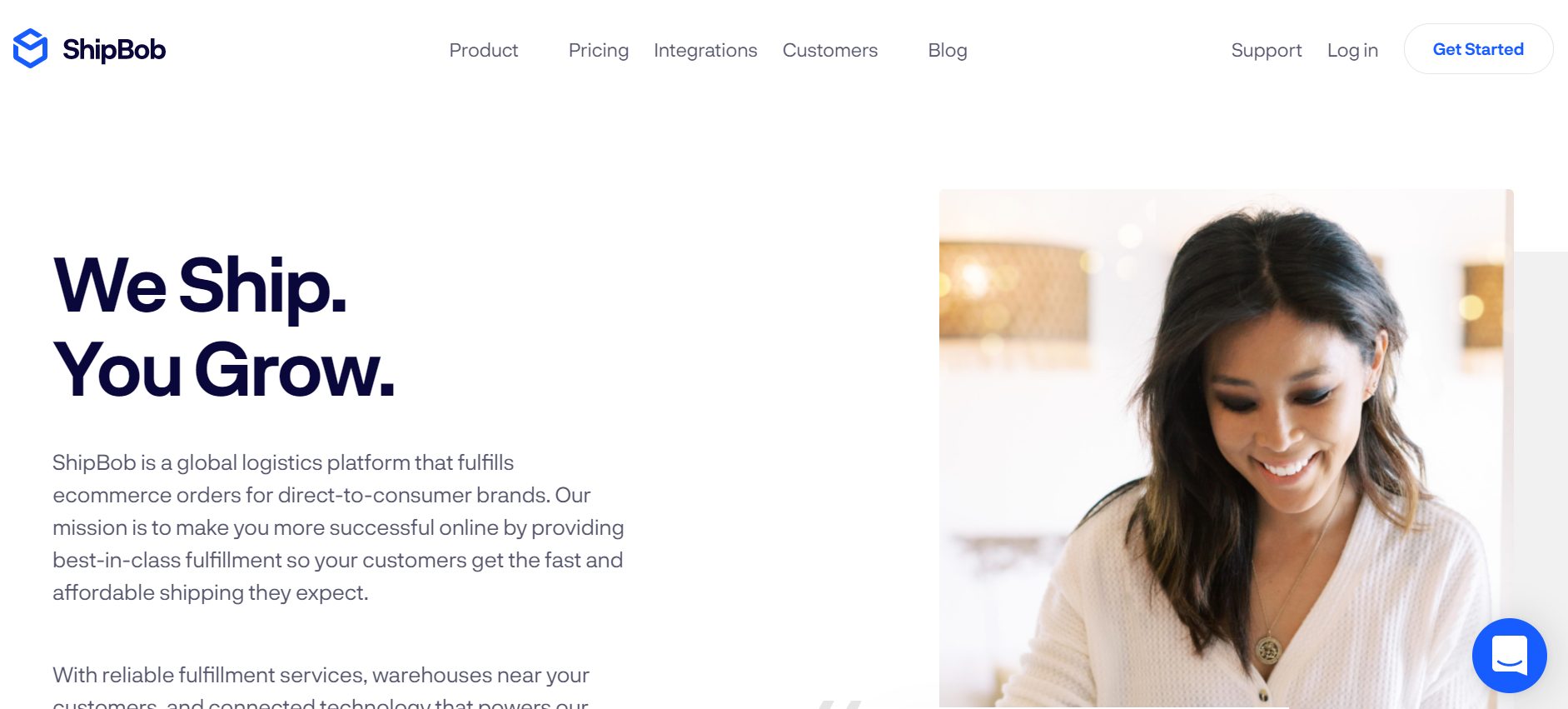 ShipBob is a tech-enabled 3PL that uses proprietary software across its fulfillment network. Orders are automatically sent to their warehouses, inventory picked, packed, and shipped to your customers. The platform can help you optimize shipping for time and cost, and build a better customer relationship through the shipping experience. ShipBob has a simple onboarding process and integrates with eCommerce platforms like Shopify, Amazon, BigCommerce, Magento, and more.
Pricing: ShipBob offers customized pricing to match your business needs.
---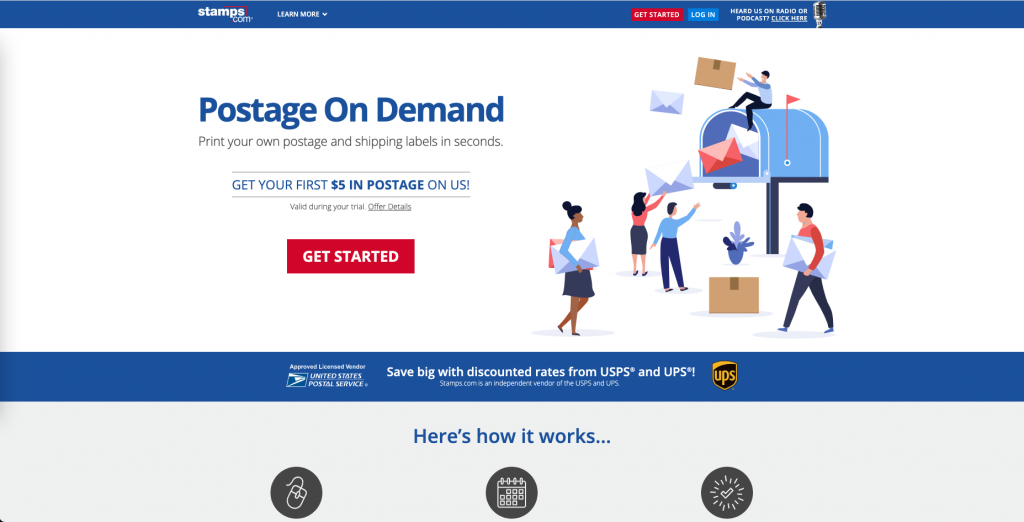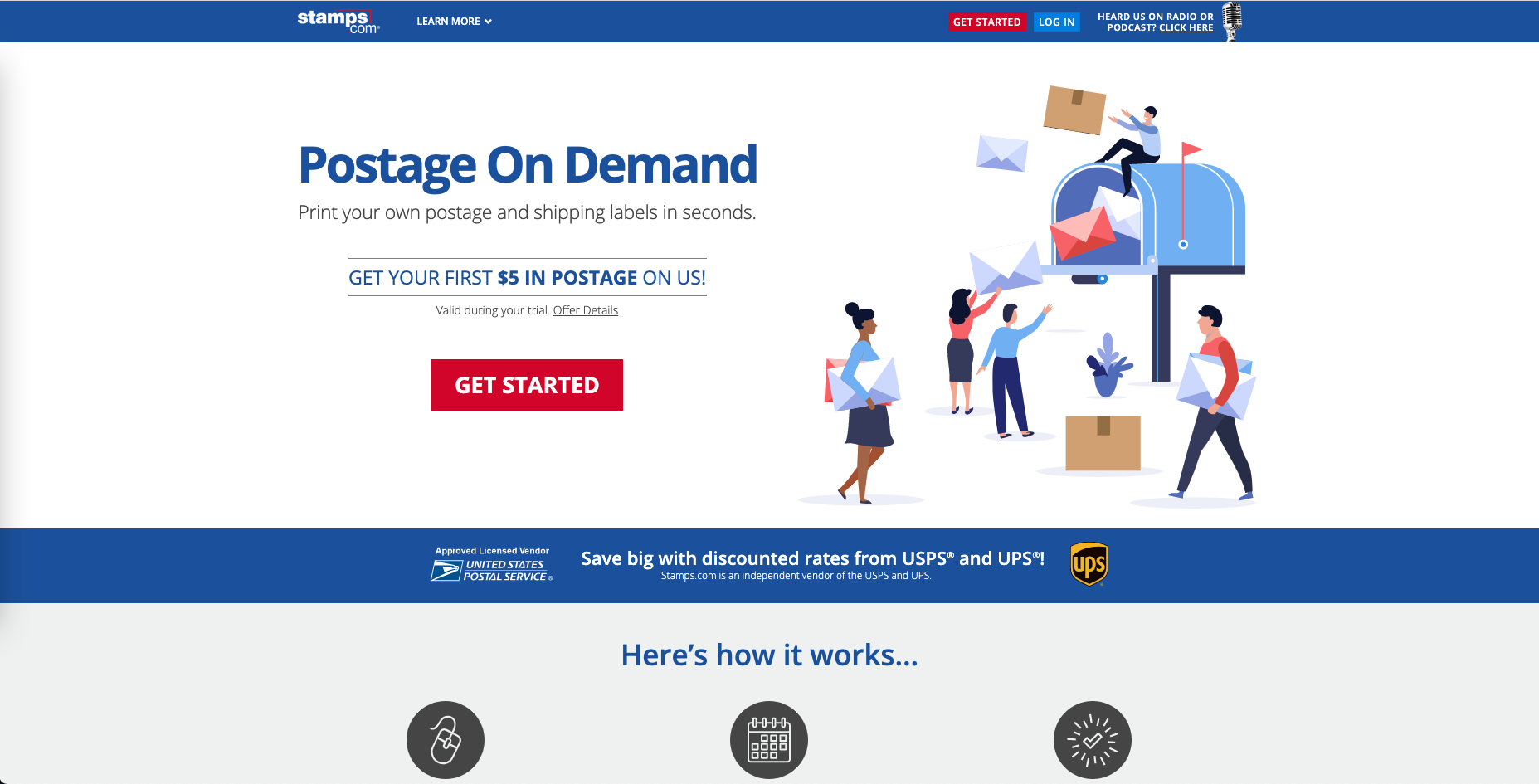 Stamps.com doesn't only offer stamps. It also has shipping software that will help you find the best rates from discounted USPS and UPS shipping options. You'll also be able to automatically import your orders from your favorite eCommerce platform, send real-time tracking updates to your customers, and process orders faster with workflow automation tools.
Pricing: Stamps.com offers a 4-week free trial that includes a USB shipping scale and $5 in free postage, as well as three different pricing tiers for its shipping plans:
Pro: $17.99/month

Pro Plus: $34.99/month

High-Volume Warehouse Shipper: Contact for pricing
---
Conclusion
If you're tired of having your shipping separate from your eCommerce platform, any one of the shipping software on our list will help you streamline your process, get organized, and keep your customers happy. With the options we've shared here, you have the best of the best to choose from, so get started today to improve your eCommerce shipping and improve your bottom line.