Advertising Disclosure
Advertising disclosure:
Our partners compensate us. This may influence which products or services we review (also where and how those products appear on the site), this in no way affects our recommendations or the advice we offer. Our reviews are based on years of experience and countless hours of research. Our partners cannot pay us to guarantee favorable reviews of their products or services.
One of the most effective ways to capture attention, build brand recognition, and foster long-lasting connections with their target audiences is through engaging, high-quality branded videos. These visual narratives not only showcase a brand's products or services, but also convey its values, identity, and unique selling points in a captivating manner.
Recognizing the immense potential of branded video content, a growing number of video agencies have emerged with a specialized focus on branded video production. These branding agencies blend creativity, storytelling, and technical expertise to produce impactful videos that resonate with viewers and drive business results. They collaborate closely with clients to develop engaging narratives that resonate with their target audiences, ultimately enhancing brand awareness and fostering customer loyalty.
Utilizing their artistic flair, narrative skills, and technical proficiency, branded content agencies craft influential videos that function as potent marketing instruments, bolstering a brand's visibility in the digital realm and propelling business expansion.
---
Top Branded Video Agencies to Utilize the Power of Storytelling:
---
Top Branded Video Agencies
We will explore the top branded video agencies that excel in this dynamic field, offering a comprehensive range of services from concept development and scriptwriting to production, post-production, and distribution strategy.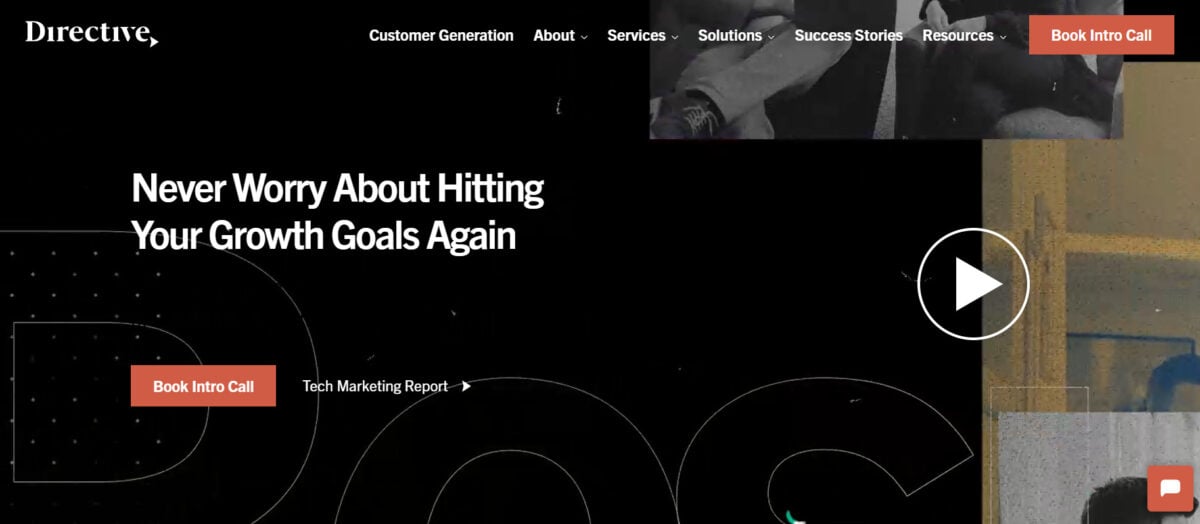 Directive Consulting, renowned for its expertise in branded video solutions tailored for the tech sector, has cultivated trust among the world's most prominent brands since its foundation almost a decade ago. Harnessing the power of visual storytelling, Directive has strategically positioned itself as a leading player in video marketing, notably for tech and SaaS entities.
Located in key cities across the globe, from Orange County and New York City to London and Sydney, Directive has an impressive track record of producing videos that resonate. They understand the modern consumer's fleeting attention span, which averages just 8 seconds, and have thus mastered the art of creating short-form videos that communicate value swiftly across all platforms. This approach not only ensures engagement but effectively converts viewers into customers.
As we navigate a pivotal shift in marketing where video is set to dominate 75% of all ad spend this year, Directive stands as a beacon for tech brands, ensuring they harness the full power of this burgeoning medium.
Best for:
Branded video strategy

Short-form video optimization

Video content
---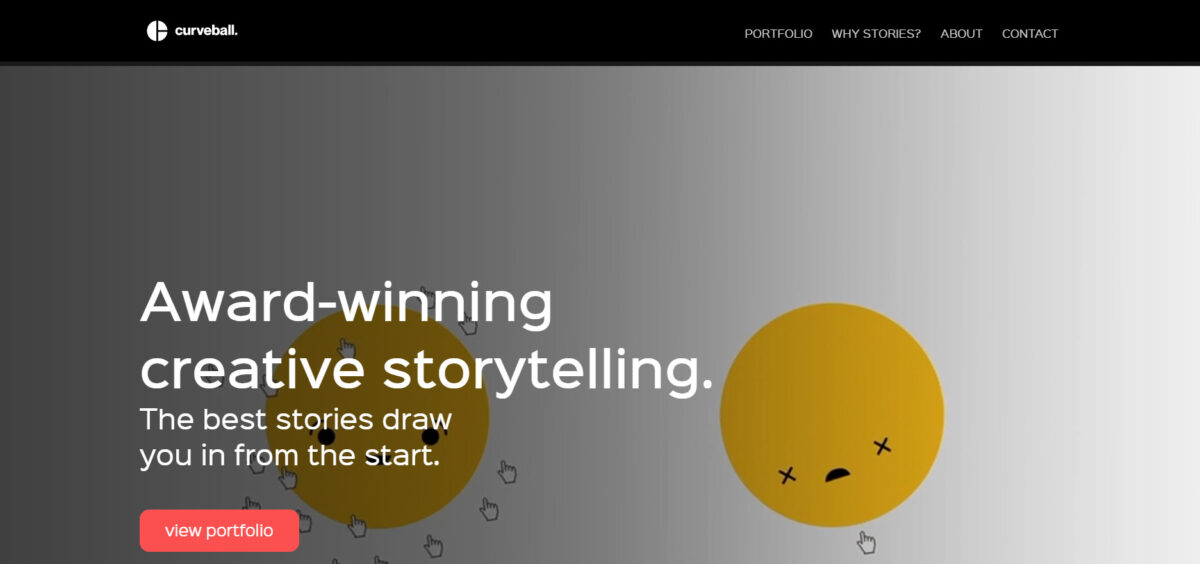 Curveball Media, a multi-award-winning film and animation video production company, has been mastering the art of visual storytelling since its inception in 2012. By blending marketing strategy with captivating storytelling, Curveball has successfully created relatable and compelling content for a variety of industries.
With a rich portfolio showcasing their work for clients such as the Salvation Army, CSP, and Wellcome Trust/CEPI, Curveball Media has been trusted by some of the world's most renowned brands for over a decade. Their industry-specific case studies demonstrate their ability to address unique challenges and tailor their approach to different sectors, such as non-profit, SaaS, FinTech, health, HR, and tech.
Located in the UK, Curveball's team possesses a wealth of experience and knowledge, helping clients achieve their marketing goals through a combination of animated explainer videos, brand stories, thought leadership videos, and event videos.
Best for:
Animated explainer videos
Brand stories
Thought leadership videos
Event videos
---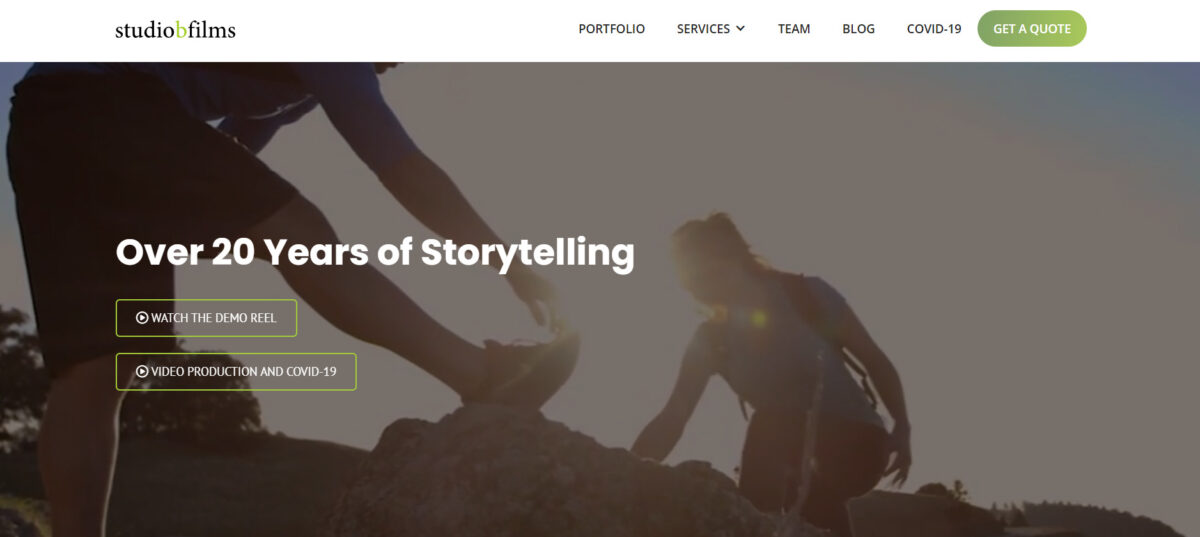 Studio B, a creative agency with a focus on brand video production, helps businesses bring their unique stories to life through compelling and visually engaging branded videos. With a deep understanding of the importance of brand personality, Studio B has a proven track record of producing company overview videos that create meaningful connections with customers.
Studio B adheres to best practices for branded company videos, ensuring that the content is concise, visually appealing, and tailored to the brand's unique personality.
They emphasize the importance of collaboration and open communication throughout the production process. Their proposal clearly outlines the project's goals, vision, deadlines, and budget, ensuring a smooth partnership between the agency and the client. One of their notable success stories is the brand intro video created for iTutorGroup, which played a pivotal role in the company's successful North American launch and subsequent $2B pre-IPO valuation in 2018.
Best for:
Brand video production
Company overview videos
Creative agency partnership
3D animation
---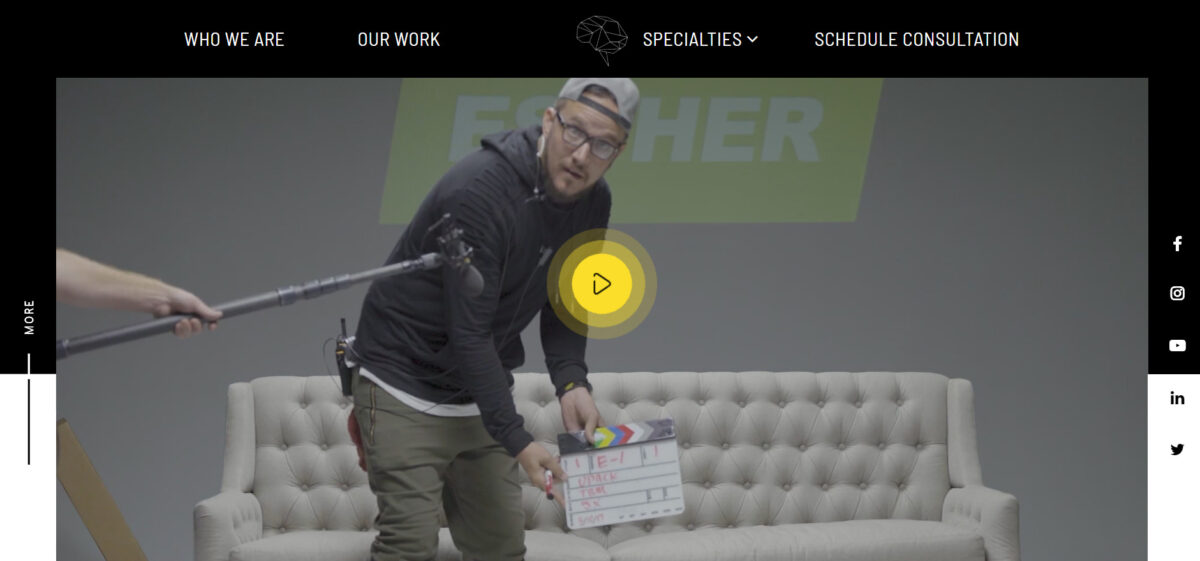 Think Branded Media is a highly reputable video production company based in Dallas, Texas. With 15 years of experience in capturing real stories of real people, they specialize in creating engaging branded video content that frames a story by considering the brand, the message, and the audience. They have worked with clients such as Patagonia, Volvo, Sotheby's, For Oak Cliff, and Big Ass Fans.
Their core competency is unscripted storytelling, which they achieve through a five-step process: consult & estimate, pre-production, production, post-production, and delivery. They focus on translating a brand's experience and voice into video content that speaks to the audience, blurring the line between ad agency and video production company.
Think Branded Media also produces emotive documentary films that motivate, creating a stronger connection between businesses and their audiences. By communicating brand passions through emotion, they are able to form lasting connections and foster brand loyalty.
Best for:
Branded video content creation
Corporate video production
Brand films
Documentary production
Interview filming
B-roll filming
Voiceovers
---

Fusion Studios is a video production company based in Orlando, Florida, specializing in brand films and documentaries. Passionate about creating impactful audiovisual projects, they are committed to delivering high-quality work that is enjoyable to watch.
Their projects include multi-award-winning videos like "Living with Lipedema," a testimonial and educational video about a woman's journey with the fat tissue disorder. They have also produced "A Kiwi in Orlando," a mini-documentary exploring the life of a New Zealand journalist living in Orlando, and "REV E-One – Typhoon Pumper at St. Augustine," an award-winning project showcasing a fire truck navigating the streets of the oldest city in the United States.
Fusion Studios focuses on creating clear, educational, and dynamic videos for their clients. They use a combination of interviews, B-roll footage, motion graphics animation, color grading, and music composition to create engaging and memorable films.
Best for:
Brand films and documentaries
Educational videos
Mini-documentaries
Custom music composition
---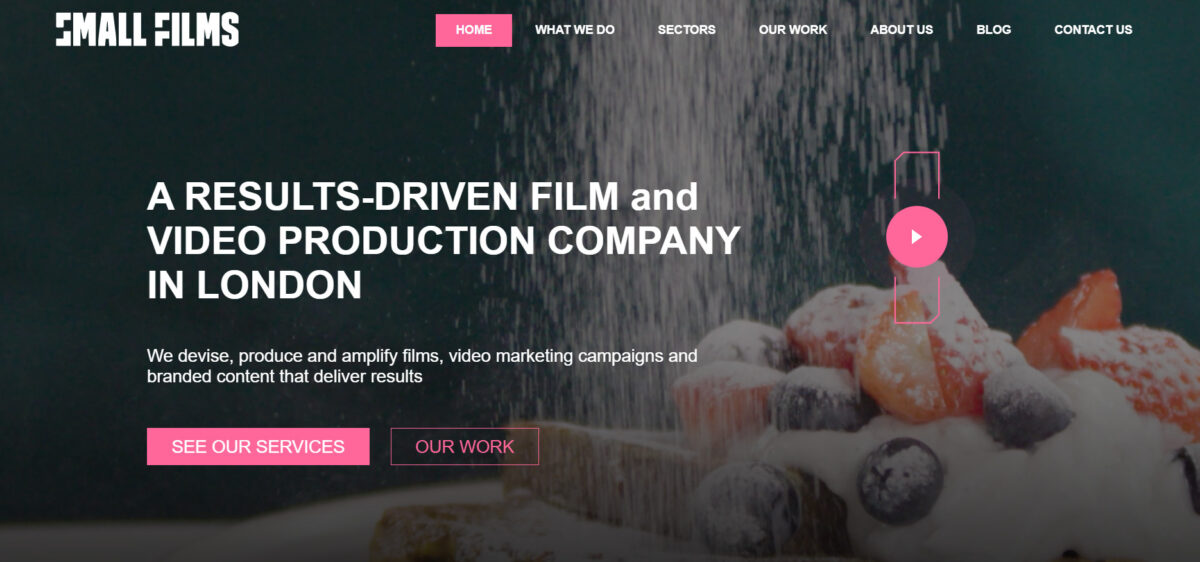 Small Films is a leading branded content production company that specializes in crafting compelling video content to help brands build trust and loyalty with their customers. Headquartered in London, the company boasts an impressive showreel that demonstrates its ability to create a diverse range of branded video content, from documentaries to "how-to" videos and PR stunts.
At the core of Small Films' expertise is its ability to create engaging and entertaining branded content, with a focus on storytelling techniques that foster deeper emotional connections with audiences. The company understands the importance of creating content that provides value to the audience and, when done right, can result in significant earned media coverage. This, in turn, can lead to videos going viral and stacking up views for years to come.
Small Films is known for its work with brands such as EatGrub, Eton College, and Ford Edge, showcasing the company's versatility and commitment to delivering high-quality video content. In order to create memorable branded content, the company focuses on key elements such as crafting powerful stories, aligning content with brand values, understanding the target audience, evoking emotion, maintaining a consistent brand voice, and creating share-worthy content.
Best for:
Branded Content Production
Engaging and Entertaining Video Content
Organic Reach through Viral Videos
---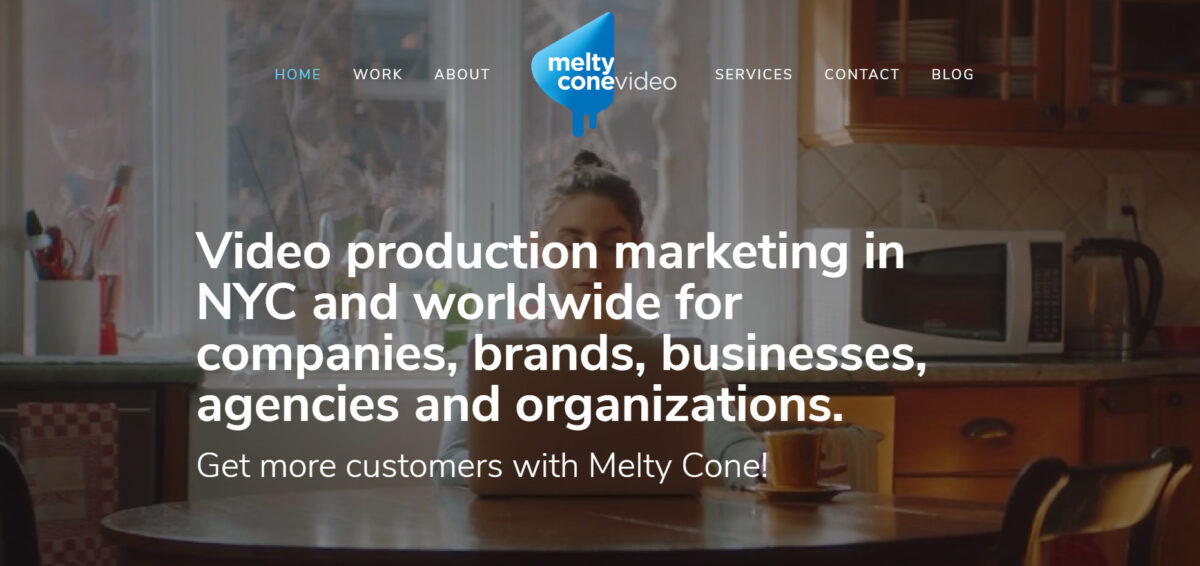 Established in 2013, Melty Cone Video is a New York City-based video production company that specializes in creating impactful marketing videos for companies, brands, and organizations worldwide. The company's mission is to help businesses engage and attract more customers by producing videos that get results. Melty Cone Video's impressive client roster includes companies such as The Nature Conservancy, Fast Company, and Freshpet.
As a full-service video production company, Melty Cone Video covers all aspects of video creation, from creative idea conception to final video delivery. The company prides itself on producing entertaining, engaging, informative, and visually stunning marketing videos that are tailored to various platforms, such as social media, web, mobile, TV, email, and live events. Furthermore, Melty Cone Video is a minority-owned business that values diversity, inclusion, transparency, collaboration, and strong client relations.
Melty Cone Video's easy 4-step process involves a brief and contract, pre-production, production, and post-production, ensuring that every aspect of the video creation process is covered. The company offers a wide range of services, from creative development to post-production, including concept development, scriptwriting, casting, location scouting, video crew management, editing, and visual effects.
Best for:
Marketing, Advertising, and Commercial Video Production
Corporate, Social, Digital, Animated, and Explainer Videos
Educational, Internal, Product, Testimonial, and Tutorial Videos
Mobile and Event Video Production
---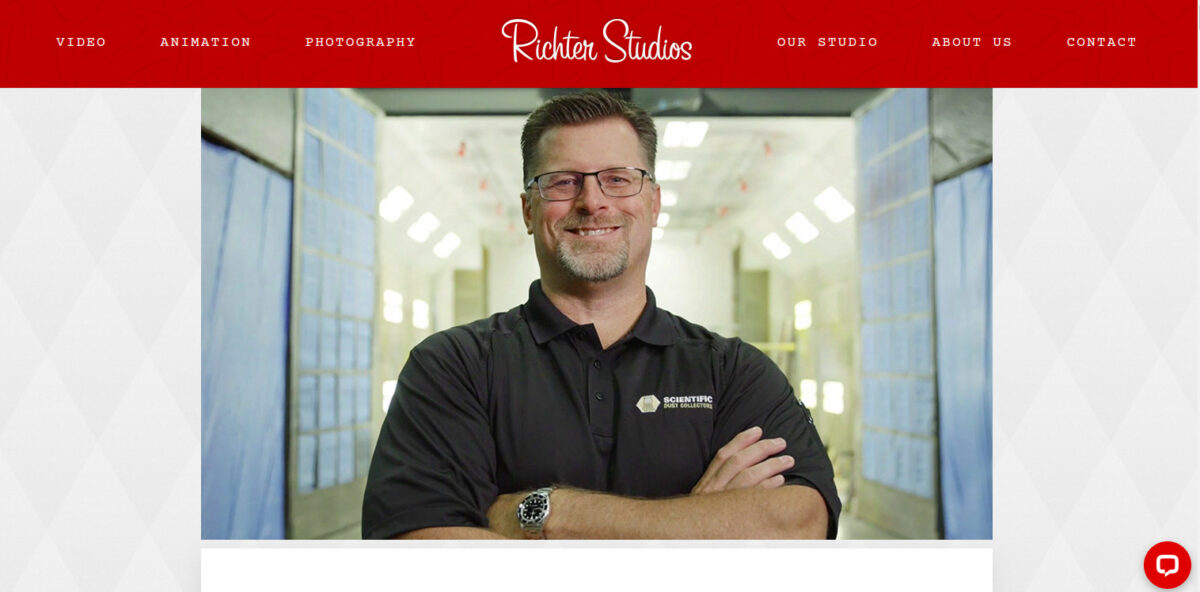 Richter Studios specializes in branded video production, focusing on capturing the soul of a company in motion. With over 24 years of experience, they have produced over 12,000 films and garnered over 75 international awards. They aim to create deep emotional connections between a brand and its target audience by answering the 'why' rather than the 'what' or 'how.'
The agency's branded video production process begins with a strong emphasis on pre-production. They define target audiences, key messaging, and tone and select the ideal storytelling style, locations, and talent. Their productions often focus on scripted messaging through voice narration, dialogue, or onscreen text, creating a personal connection using custom filming unique to the organization. To differentiate branded video production, Richter Studios emphasizes cinematic quality by using cinema-grade cameras and lenses, professional lighting, and innovative filming techniques like drones and multiple cameras.
Their notable clients include Brunswick Boat Group, whose testimonial praises Richter Studios for their attention to detail and ability to exceed expectations consistently. The agency's pricing structure reflects its craftsmanship, which has been featured at red carpet events worldwide. For those interested in working with Richter Studios, initial consultations can be conducted through their contact form or by phone.
Best for:
Branded Video Production
Storytelling
Scripting
Casting
Filming
---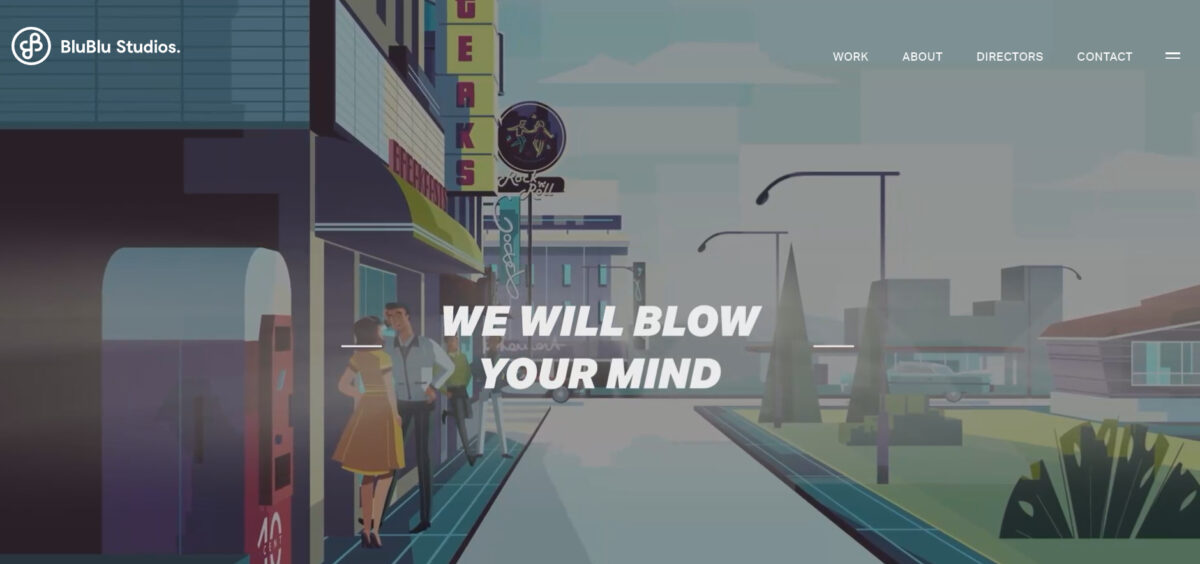 BluBlu Studios is a design-driven animation agency that helps clients, from new tech companies to Fortune 500 brands, communicate complex topics effectively. With over 2000 projects completed and more than 250 happy clients, BluBlu Studios' work receives over 1 million views monthly.
Their creative process starts with research and discovery, where they engage in conversations with clients to understand their goals, target audience, and business objectives. BluBlu Studios then moves on to story, creative, and art direction, developing the style of the video, story, and visual presentation. They prepare moodboards, styleframes, and storyboards to offer an initial glimpse of the future animation. Throughout the process, their Creative and Art Directors work closely with the team to ensure a smooth creative journey.
Some of their noteworthy clients include The New York Times, Twitter, Forbes, Visa, and Disney.
To get started with BluBlu Studios, prospective clients can use the contact form on their website, or estimate the scope of a project by entering their work email on the website.
Best for:
Design-Driven Animation
Research & Discovery
Story & Creative Direction
Art Direction
Custom Animation
---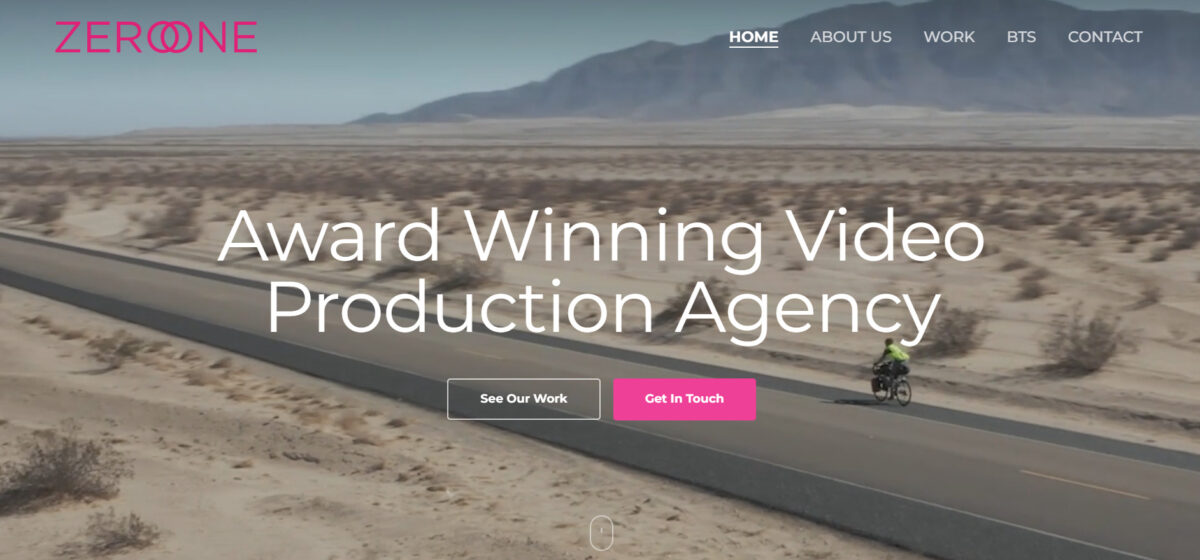 Zero One Digital Media is an award-winning video production agency that has been crafting captivating and visually stunning content for top-tier brands since 2012. With a home office in the San Francisco Bay Area and a satellite office in New York City, Zero One's experienced team is ready to "go anywhere, do anything" to help brands create powerful and engaging videos without breaking the bank. Their client roster boasts an impressive lineup, including Adobe, Google, DJI, MTV, Coinbase, and Comedy Central.
Their humanistic approach to storytelling combined with the latest camera technology from brands like Red, Arri, and Canon ensures the highest quality videos that make brands stand out. The agency has demonstrated versatility in creating branded content, customer stories, corporate videos, event videos, product videos, and more. They have also showcased their prowess in multi-location live streaming and aerial drone cinematography.
Zero One's commitment to speed, efficiency, and attention to detail has earned them rave reviews from clients such as Williams Sonoma. Despite tight deadlines and challenging projects, the Zero One team consistently delivers above and beyond expectations.
Best for:
Branded content
Corporate, product & event videos
Multi-location live streaming
Aerial drone cinematography
---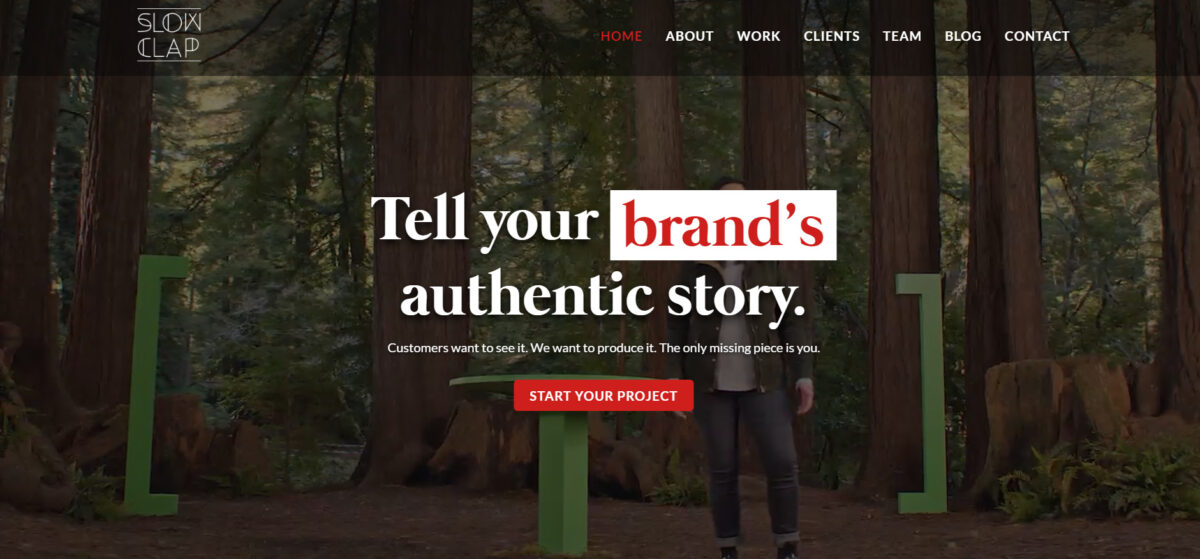 Slow Clap Productions is a video production agency that puts authentic storytelling at the heart of every project. Their team of creative minds works closely with clients to concept, script, and visualize video projects, ensuring a strong foundation for each production. Slow Clap's emphasis on preparation, logistics, and managing the complexities of filmmaking allows them to tackle a wide range of projects, from large-scale productions to one-man-band shoots.
Their extensive services cover everything from pre-production to post-production, including animation, visual effects, and motion graphics. They're always excited to explore new technologies, adding more tools to their belt for future projects. Slow Clap's commitment to quality doesn't stop with filming; they also handle color correction, sound design, subtitles, closed captioning, and final delivery.
Slow Clap's portfolio showcases their ability to craft compelling stories for various clients, with featured work including "Building the Future," Adobe Summit's "Photographer Spotlight: Jessica Chou," and "The Story of Freemark Abbey." Their dedication to authentic storytelling and versatile skillset makes Slow Clap a top choice for brands looking to create engaging video content.
Best for:
Creative development
Animation & VFX
---
Frequently Asked Questions
What are some best practices for working with a branded video agency?
Some best practices for working with a branded video agency include establishing clear communication, setting realistic expectations, providing timely feedback, and being open to collaboration and creative input.
What equipment and technology do branded video agencies use?
Branded video agencies use a wide variety of equipment and technology, including cameras, lighting equipment, editing software, and more, to produce high-quality video content.
Can a branded video agency help me repurpose my existing video content?
Yes, many branded video agencies can help you repurpose your existing video content into new formats or for use on different platforms to maximize its impact.
How can I ensure that my branded video is legally compliant?
Working with a branded video agency that is familiar with legal regulations and guidelines, such as FTC guidelines for sponsored content, can help ensure that your video content is legally compliant.
What is the difference between a branded video agency and a production company?
While both branded video agencies and production companies create video content, branded video agencies typically specialize in creating content specifically for marketing and advertising purposes and may offer additional services, such as video strategy development and distribution.