Advertising Disclosure
Advertising disclosure:
Our partners compensate us. This may influence which products or services we review (also where and how those products appear on the site), this in no way affects our recommendations or the advice we offer. Our reviews are based on years of experience and countless hours of research. Our partners cannot pay us to guarantee favorable reviews of their products or services.
Developing content for your brand can be one of the most challenging tasks for businesses. You'll need to figure out at which stage in the sales funnel they'll most likely interact with your content.
It's also crucial that you create effective content that provides value for customers at each stage of the customer journey, nurtures prospects and helps them make a decision, and aligns with your marketing goals.
Creating a content map can help you optimize your content marketing strategy, allowing you to create the right type of targeted content for a specific group of people at a particular stage of the customer journey, with the ultimate goal of nudging them to make a purchase decision. A content map can also help you create better experiences for your customers as it enables you to provide them with the necessary resources to help them meet their goals.
---
10 Best Content Mapping Software + Tips on How to Create Your Own Content Map:
---
10 of the Best Content Mapping Software
Content mapping may seem like a complex task. However, you don't really need to use specialized tools to get started. Below, you can find some of the best content mapping software you can use to create and populate your content map—some of which are even free.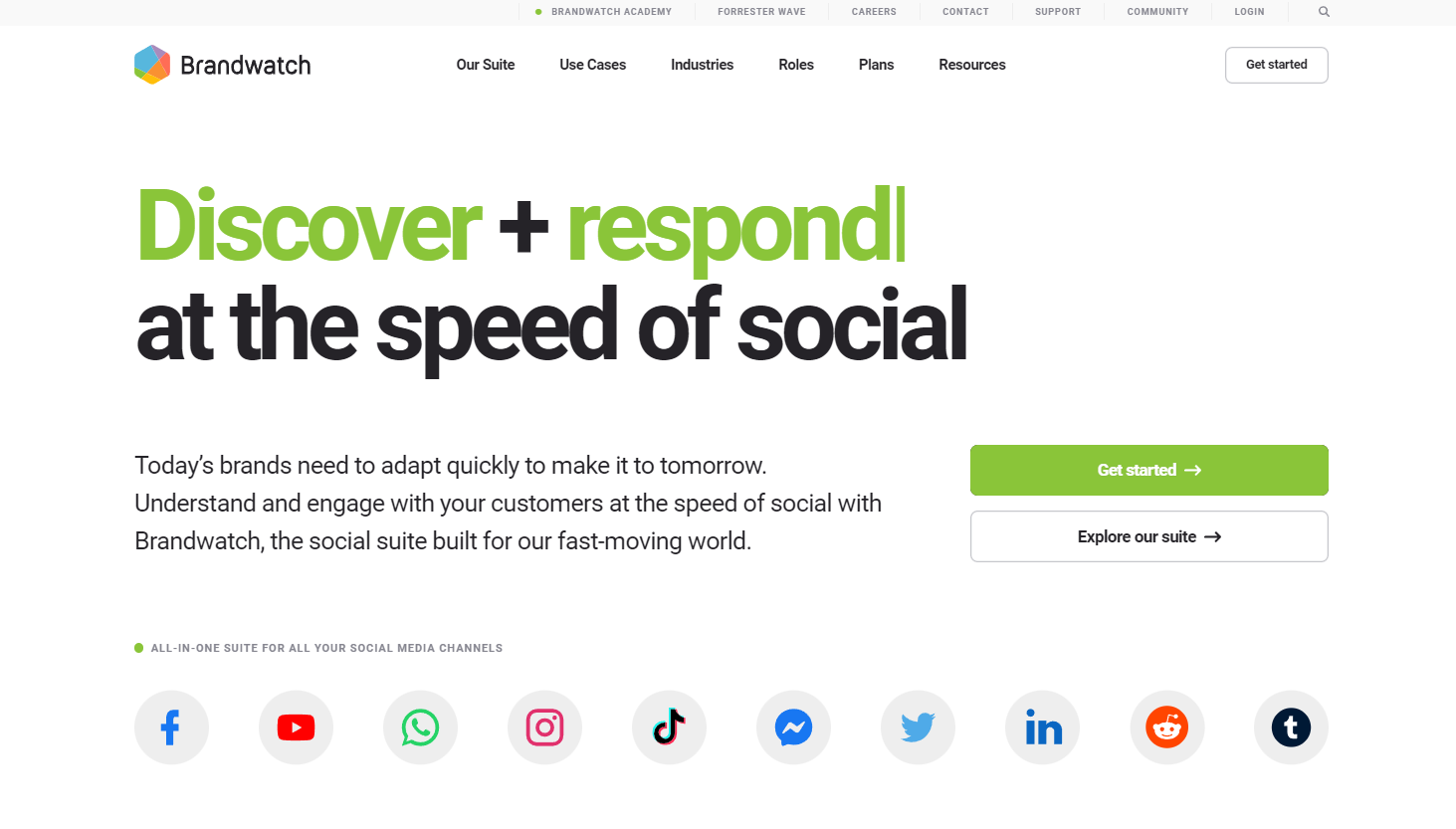 Brandwatch is a powerful tool that helps you get a better understanding of your target audience. It lets you perform research to anticipate consumer demand, monitor brand performance, build a data-driven content strategy, and deliver unparalleled customer experiences. For content mapping, you can use an audience research tool like Brandwatch to discover topics or trends that are of interest to your target audience. You can also leverage its AI-powered capabilities to uncover emerging trends and access comprehensive consumer insights.
---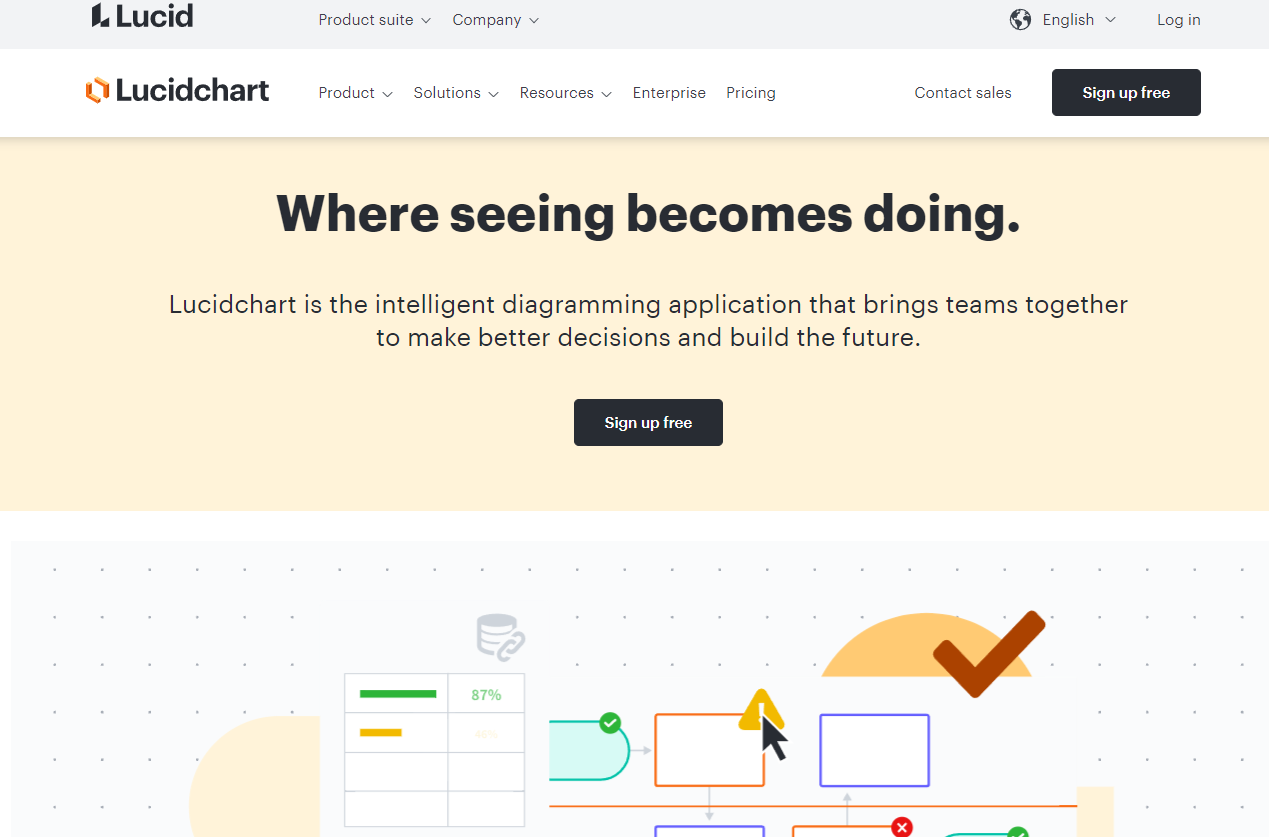 A diagramming tool like Lucidchart lets you create diagrams for your buyer's journey. While this is considered an extra and more complicated step, creating a diagram lets you better visualize the buyer's journey, which in turn can help you get a better understanding of it. Lucidchart is an intelligent diagramming application that lets you visualize complex ideas and processes. With it, you can create more advanced diagrams for content maps or buyer personas, business process maps, visualize data flows, and create user flows so you can make better decisions for your target audience. It also lets you create concept maps so you can visualize product features and even mind maps for keyword research. Lucidchart also facilitates collaboration among teams.
---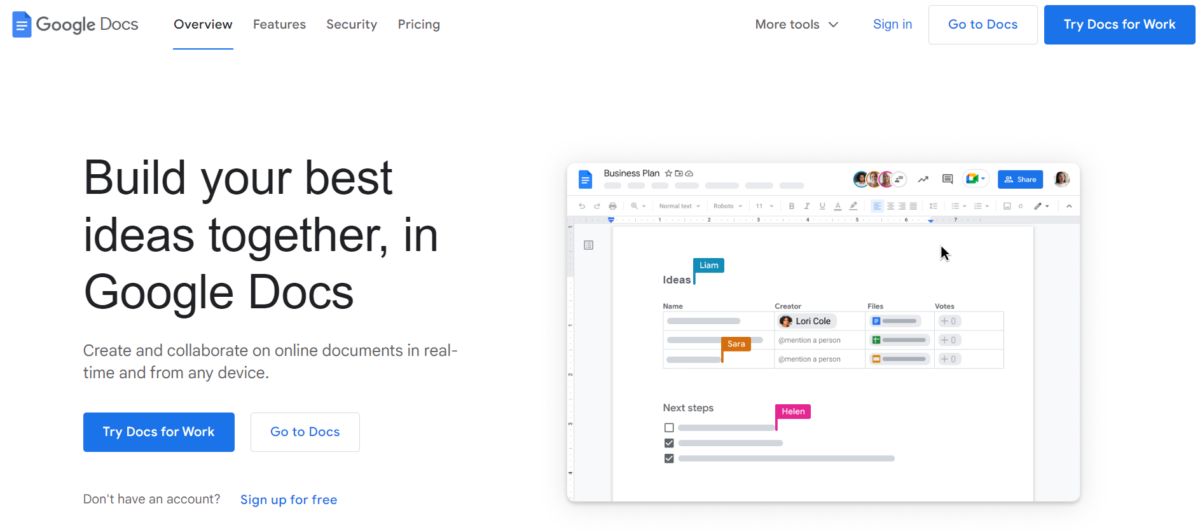 A word processor is an important tool for content mapping. Google Docs is a free online document editor that lets you create online documents such as content maps to visualize your existing content and customer journey, all while allowing your team to collaborate on your ideas in real time. Aside from creating documents, you can use Google Docs to draw or insert diagrams for your content map. It also lets you access and edit documents offline so you can continue working on your content map anywhere, even without an internet connection.
---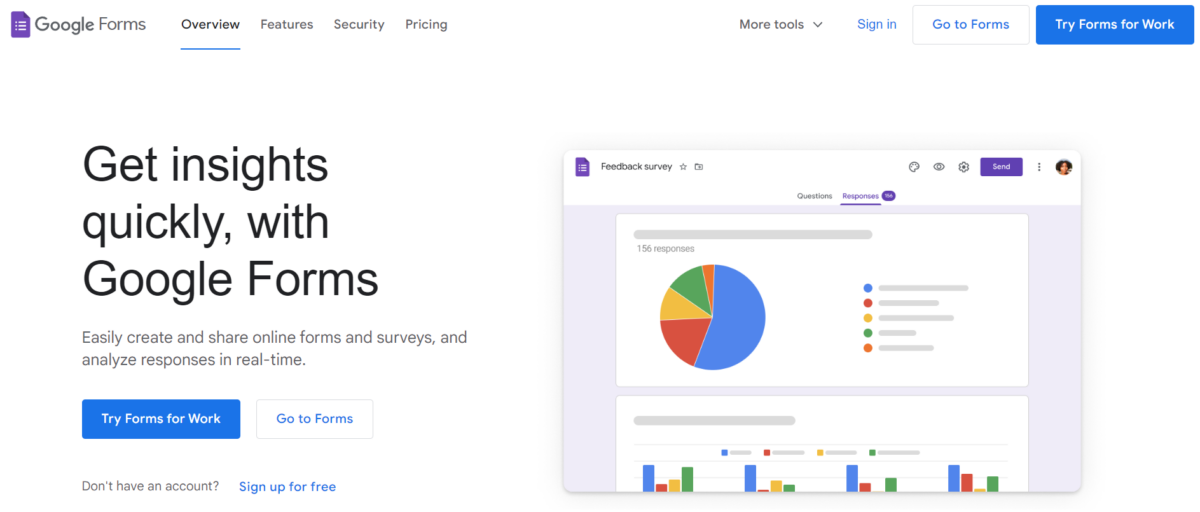 Survey tools like Google Forms are useful for getting feedback from your audience about your content. Google Forms is free to use and lets you create and share forms and surveys online. Moreover, it lets you analyze feedback in real-time with automatic summaries. It's easy to use and has a drag-and-drop interface that lets you easily customize your forms. Like Google Docs, Google Forms lets you collaborate with other members of your team, allowing you to come up with questions, build your forms, and analyze the results together. It also lets you easily share your forms online via email and links, or by embedding the forms on your website.
---

SurveyMonkey is another popular survey tool that's easy to use and lets you create customizable forms. You can use it to collect customer data like their feedback or experience with your product or service, understand customer satisfaction, uncover factors that influence purchasing decisions, find ideal customer segments, and discover ideas that work well with your target audience. SurveyMonkey offers a free plan that lets you send unlimited surveys with a 10-question limit. If you want to access more features and more robust survey capabilities, then you can upgrade to higher-tier individual or team plans.
---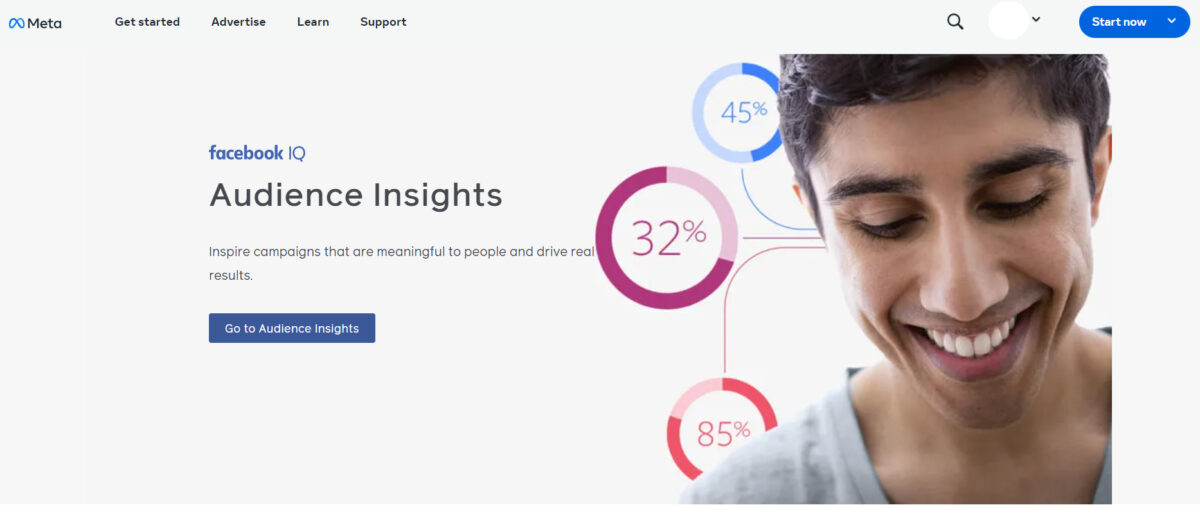 Knowing who your target audience is can help your content mapping efforts become more successful. By researching and segmenting your target audience, you can have a better idea of what their pain points, concerns, and interests are. Leveraging social media lets you have an in-depth view of your target audience. You can use a tool like Facebook Audience Insights for social media analytics to get information such as your audience's demographic profile, interests, and hobbies to determine what types of people are interested in your business.
---

Airtable is a versatile tool for content mapping and creating a content marketing strategy. Aside from being a database, it also lets you organize and process data for your campaigns or content and access templates to create a content calendar to streamline your content creation process. Its content calendar templates let you assign tasks, monitor deadlines, get a rundown of your projects, and publish your content. Furthermore, you can integrate Airtable into your existing stack, enabling you to take its capabilities further. It also lets you and your team collaborate and get real-time access to important updates. You can also create customized dashboards that give you a deeper insight into the impact of your cross-channel campaigns.
---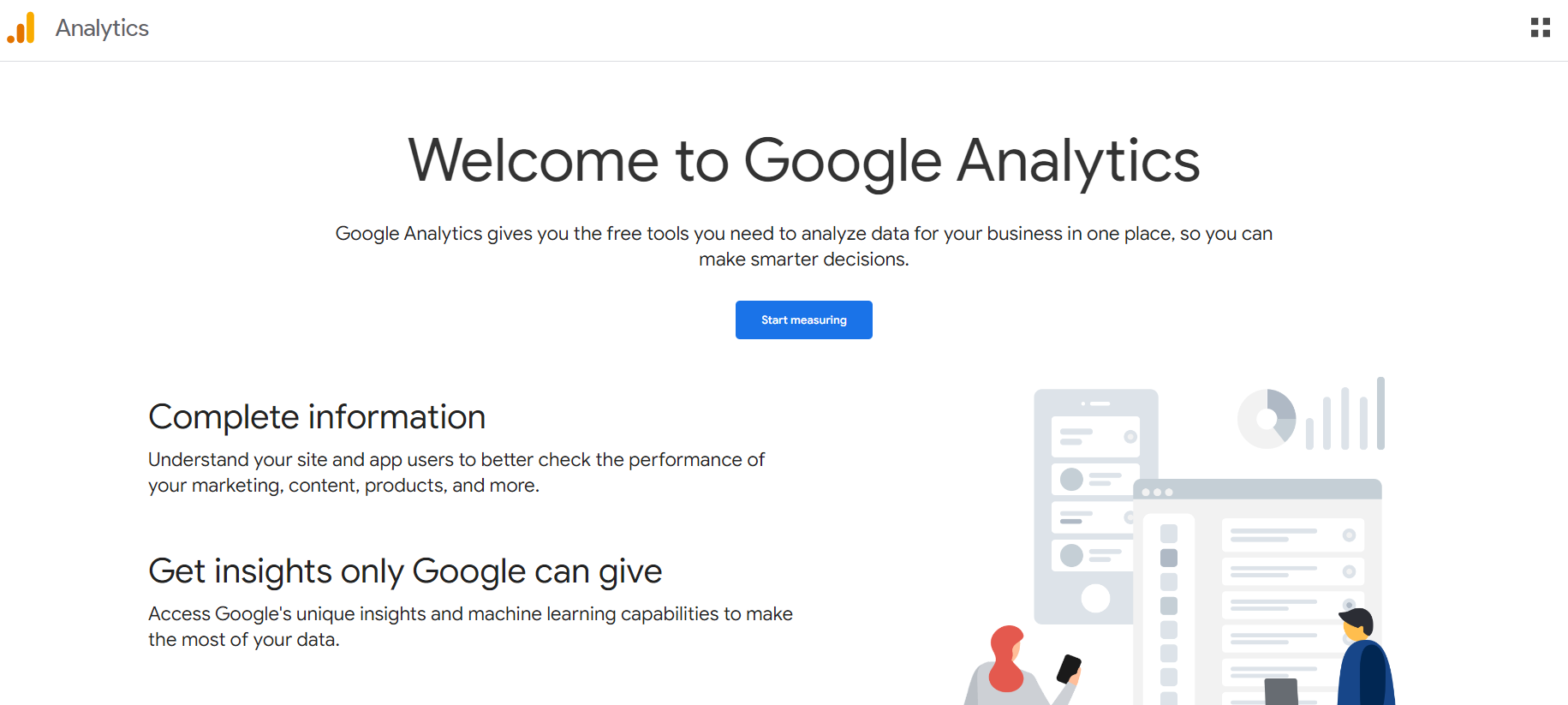 Google Analytics is a great tool for tracking web metrics and conversions, as well as analyzing the performance of your content. It collects data from your website to create reports that give you critical insights into your business. Its Audience Report feature gives you in-depth insights into your target audience, including their demographics, behavioral patterns, and who your current website visitors are. Aside from these pieces of information, its Audience reports provide details about your users' lifetime value, interests, cohort analysis, language and location, technologies they use to access and consume your content, and devices used to interact with your content.
---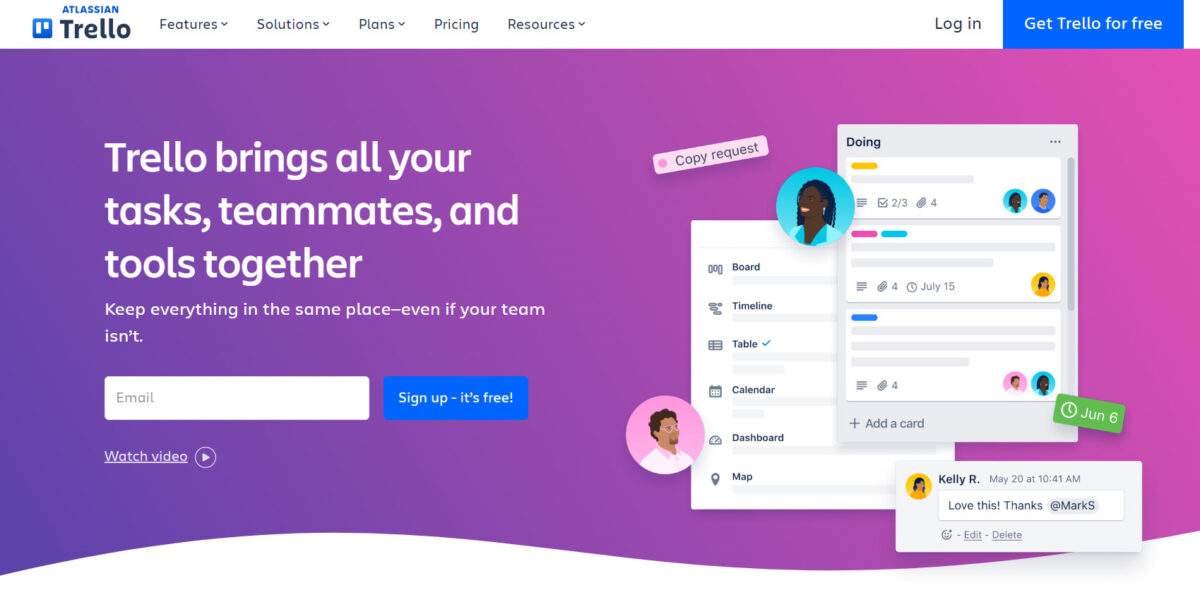 Trello is a work management tool that lets you organize workflows, collaborate on projects, organize your content map, and more. It gives you a more visual way to view your content map, manage projects or tasks, and brainstorm ideas. Trello also has an automation feature (Butler) that lets you create rules and commands so you can automate repetitive or manual actions.
---

SEO is an invaluable component in content marketing. By performing content keyword mapping, you can identify and assign keywords to different pages on your website to increase the visibility of your pages and your website. Moreover, an SEO tool lets you determine if your content is reaching your target audience. Google Search Console lets you monitor your website's performance, see what brings visitors to your website, address issues on your site, and more. With it, you can also assess and test your website's mobile usability, track your AMP pages, and submit sitemaps for crawling. When used to monitor SEO performance, it provides you with insights into how Google crawls and indexes your website. It also lets you know how users view your website so you can optimize your content to improve its performance on Google SERPs. With its Search performance report feature, you can monitor your website's performance as it shows you the volume of traffic coming from Google search queries. This feature also provides detailed insights into your site's performance, such as impressions and clicks, by breaking down data by query, pages, and countries.
---
---
What Is a Content Map?
A content map is a document or plan that lets businesses and individual creators deliver helpful, relevant, and timely content to the right audience. Your content map basically describes each piece of content you create and how it fits into your target audience's customer journey at each stage. It also allows you to assess your target audience's characteristics so you can create the content that best suits their needs.
Aside from letting you organize all your content ideas for your marketing platforms, a content map also equips you to be better able to handle specific audience requirements, helping you deliver the right content at the right time to the right audience. The great thing about content maps is that you can also incorporate them into your strategy so you're able to better manage your content calendar.
---
Content Mapping: What It Is and Why It's Important
Content mapping refers to the process of creating a content plan for every stage of the buyer's lifecycle. Each component of the map is intended to support buyers at different stages of their journey, with the goal of using your content to drive them toward converting and making a purchase.
Content mapping allows you to make more impact with your content. It also helps you provide a more consistent and personalized customer experience throughout their customer journey, from attraction to retention. It's a useful approach that lets you identify any gaps, as well as potential opportunities, in your content strategy.
One key aspect of content mapping is the creation of buyer personas for your target audience, taking into consideration the stage they are in their buyer's journey. Doing so will help you create bespoke content based on their specific needs, preferences, behaviors, and pain points. Another benefit to content mapping is that it gives you a better understanding of your customers as you're technically mapping out their goals, wants, pain points, and behaviors.
Aside from helping you make a bigger impact with your content, content mapping enables you to make the most out of every piece of content by ensuring that each one has a specific purpose and that it's optimized for that particular purpose. Furthermore, it helps facilitate your audience throughout their journey by moving them through the funnel toward the action stage.
Lastly, content mapping eliminates the guesswork in the content creation process, saving you time and resources. That's because content mapping gives you a clearer idea of what your target audience wants and needs, as well as what marketing channels they're mostly interacting with. This helps you create more targeted and optimized content that provides the most benefit to your target audience.
---
How to Create Your Own Content Map
Depending on the guide you're looking at, content mapping can involve a lot of steps. We've created a simpler guide that covers the basics so you can jumpstart your journey to creating your own content map.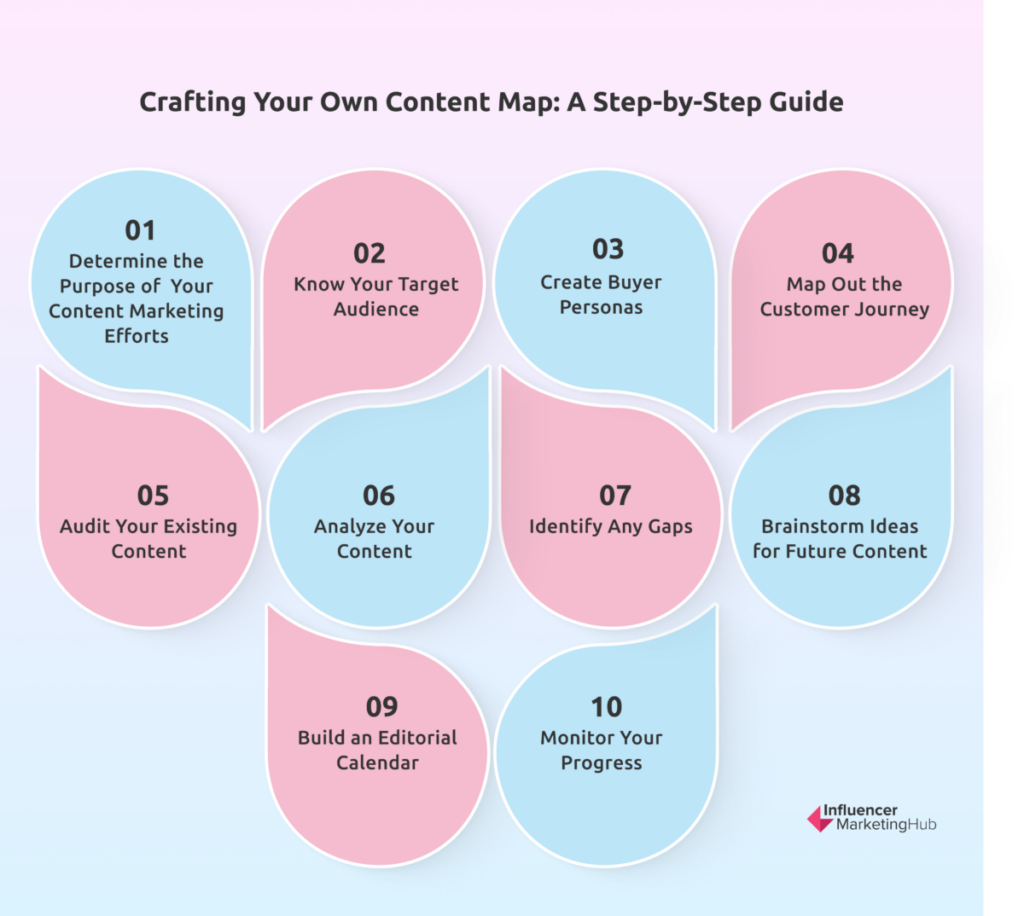 Determine the Purpose and Value of Your Content Marketing Efforts
Identify the main purpose of your content marketing strategy and how your content marketing goals align with your overall business goals. It also helps to know who your target audience is and how you plan to provide them with valuable content.
Know Your Target Audience
For a content map to be effective, you need to know who your target audience is. Doing so gives you a better idea of their needs, interests, and what solutions they're looking for. To identify your target audience, you can collect data from actual customers, use Google Analytics to analyze who your website's visitors are, or leverage social media analytics.
A buyer persona represents your target market and is built using data collected from your existing customers. It's also an invaluable tool for getting a better understanding of your target audience. By creating a buyer persona, you'll uncover valuable insights such as your target audience's demographics, goals, and buying behavior.
Map Out the Customer Journey
Documenting the customer journey gives you a clearer picture of how they interact with your brand, from discovery to post-purchase. Doing so also allows you to determine potential challenges or questions that may arise at every stage and anticipate possible actions that your customers will take throughout the journey.
Audit Your Existing Content
This entails cataloging your existing content and segmenting them by title, type, and category.
This process allows you to match buyer personas with the type of content you have to see if the latter is capable of addressing your audience's needs. During this process, it's important to assess which types of content best suit your customers based on where they are in their customer journey. Furthermore, during this step, you have to pay attention to your content's conversion points as this also plays a role in determining their future actions.
Once you've audited and analyzed your content, see if you can spot any gaps in the customer journey and which stages lack useful content or have mismatched content.
Brainstorm Ideas for Future Content
Categorizing your content helps you determine which buying stages they're best suited for. Once you've categorized all your old and existing content, you can create a content map for future content marketing initiatives. Follow the previous steps and brainstorm potential main topics, which you can then segment into main topics and then topic clusters. Once done, conduct keyword research based on your main topic and sub-topics.
Build an Editorial Calendar
An editorial calendar helps keep you organized and stay on track. On your content calendar, mark important details such as deadlines, publish dates, and content types, as well as where a particular piece of content will be published and who is responsible for creating that piece.
You'll have to monitor your content marketing campaign's progress to see if your content map is effective or not. You can use Google Analytics to monitor website metrics. Aside from monitoring the progress of your campaigns, you'll need to continue optimizing your content maps as you create new content, use new marketing channels, explore new buyer personas, and offer new products or services.
---
Wrapping Up
There's no one-size-fits-all solution when it comes to content mapping. This is because various factors like your audience, where they are on the customer journey, and what types of solutions they're looking for can influence what your content map will ultimately look like. When creating a content map, it's important to consider how your content will provide support and be of value to your target audience within the context of their customer journey.
Content mapping helps you come up with a strategy to optimize your content, identify gaps in your content strategy, and uncover potential opportunities for development. While the content mapping process may seem complex, you don't actually need to use complex or specialized tools to create your own content map. Something free and easy to use like Google Docs can help you get started.
Frequently Asked Questions
Who creates a content map?
Typically, the person responsible for managing your business' content program is in charge of creating a content map. This could be your content director, content marketer, or content strategist.
What types of content are best for each stage of the buyer lifecycle?
Your content map will largely depend on the content type, which is influenced by each lifecycle stage:
Awareness – eBooks, videos, webinars, infographics

Consideration – case studies, whitepapers

Decision – testimonials, reviews, demos, free trials, coupons
What are some tools I can use for content mapping?
Content mapping doesn't necessarily require specialized software. Some of the tools you can use include:
Google Docs

Google Analytics

Google Forms

SurveyMonkey

Facebook Audience Insights

Brandwatch

Lucidchart