The last year has been highly challenging for the event industry, thanks to COVID-19. This will continue into the foreseeable future. This year's noticeable trend is the increase in virtual eCommerce events, recognizing the difficulties faced trying to bring large crowds of people together.
However, even COVID-19 hasn't stopped eCommerce advocates from coming together to share the latest trends and practices of eCommerce. If there is one positive effect of COVID, it is the rapid increase in eCommerce usage worldwide and businesses' ability to adapt their practices to cope with large numbers of people ordering their products from the comfort and safety of their homes.
Note that these events include multiple spelling variations on the word eCommerce. In each case, we have used the version that the event organizers have chosen for their activity.
---
Top 51 eCommerce Events for 2021:
---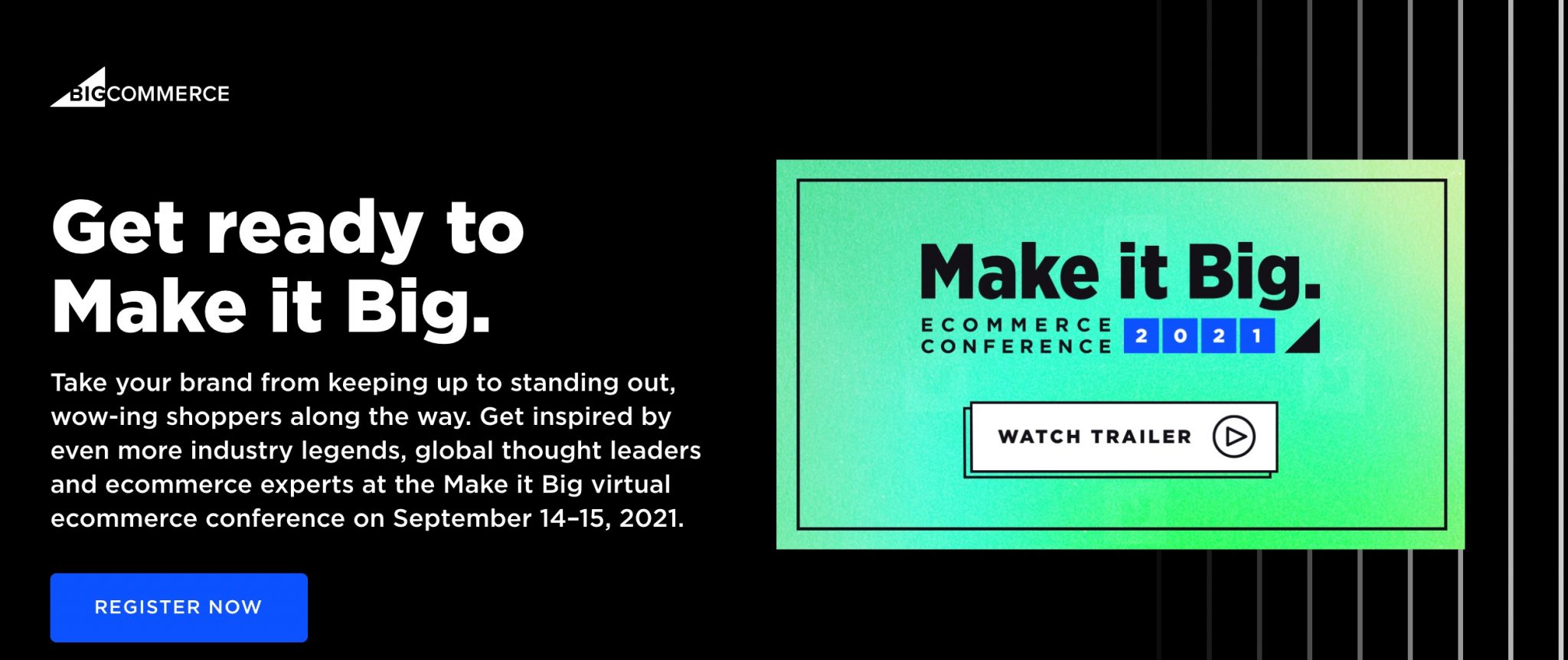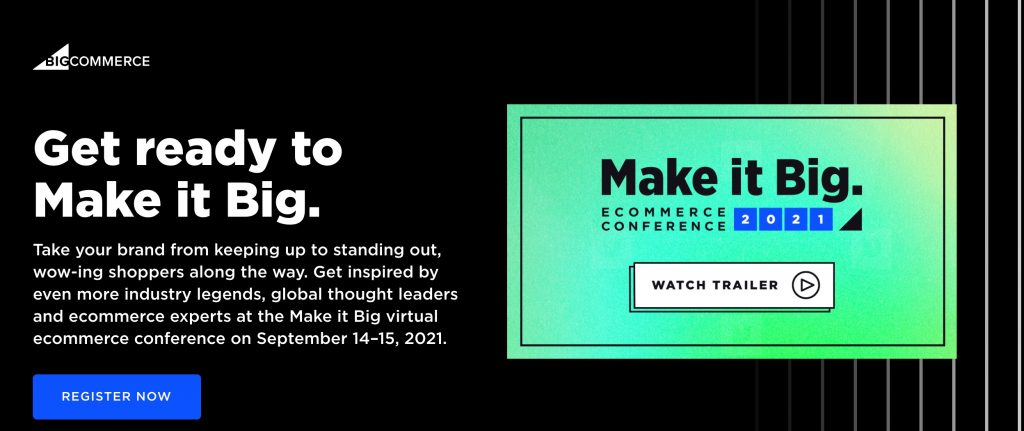 Location: Virtual
Dates: September 14th - 15th, 2021
Hear from experts like Mark Cuban, Ann Handley, and Neil Patel at BigCommerce's free, two-day virtual conference on September 14–15, 2021. Gain access to exclusive content and actionable insights based on the latest ecommerce trends.
---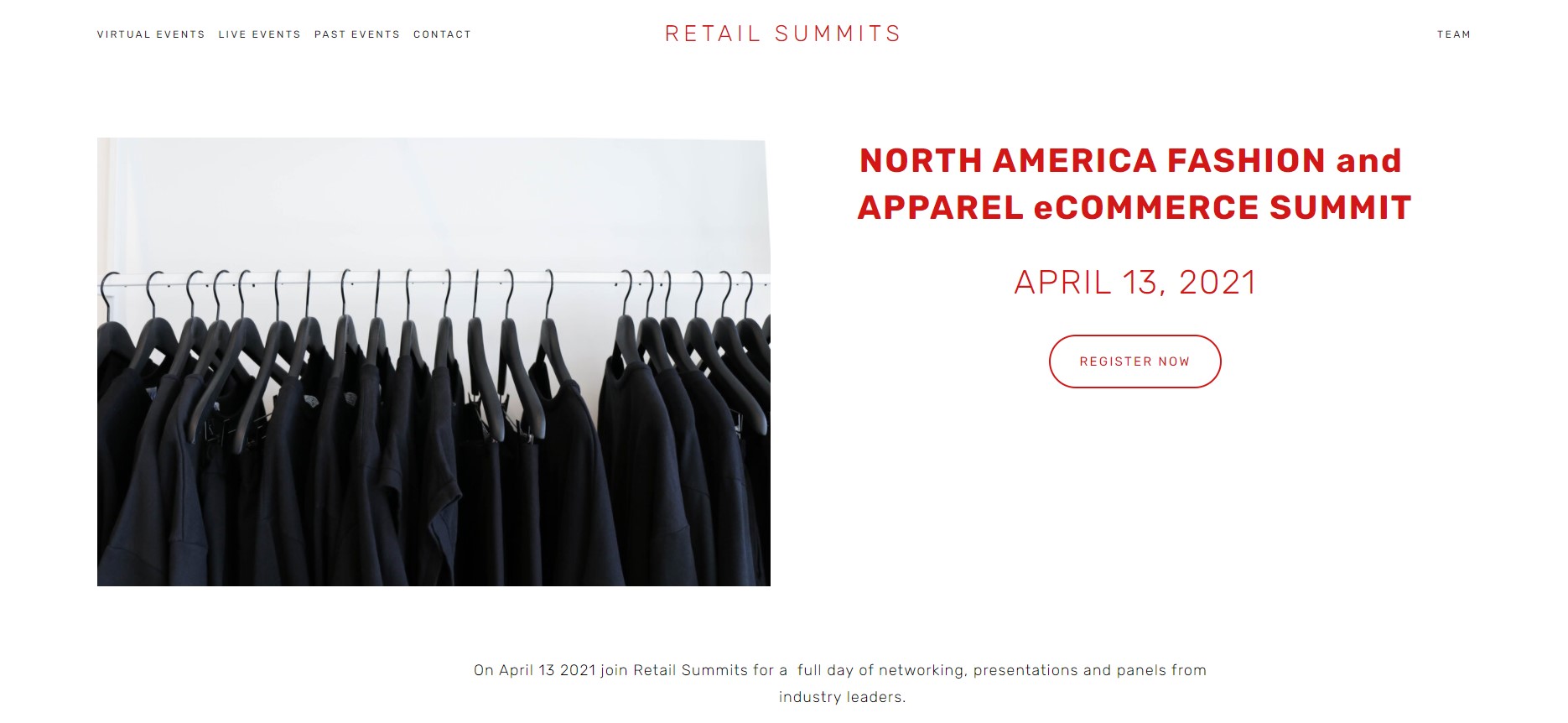 Location: Virtual
Dates: April 13-14
Speakers and attendees include Heads of eCommerce, Marketing Managers, Customer Experience Experts, and Owners of Small and Medium-Sized Fashion Brands.
---
Location: London, Amsterdam, Berlin
Dates:
e-Commerce Event : (London) 5-6 October 2021.
e-Commerce Event : (Amsterdam) 28– 29 October 2021.
Supply Chain Congress : (Amsterdam) 25-26 October 2021.
eCommerce Event : (Berlin) 9-10 February 2022.
Savant Events facilitates strategic high-level gatherings for senior executives from the world's most innovative and influential companies to discuss the key issues facing today's professionals. You will hear real-life case studies and panel discussions from over 30 leading companies who successfully maintain and even raise their profitability while following long-term strategies.
---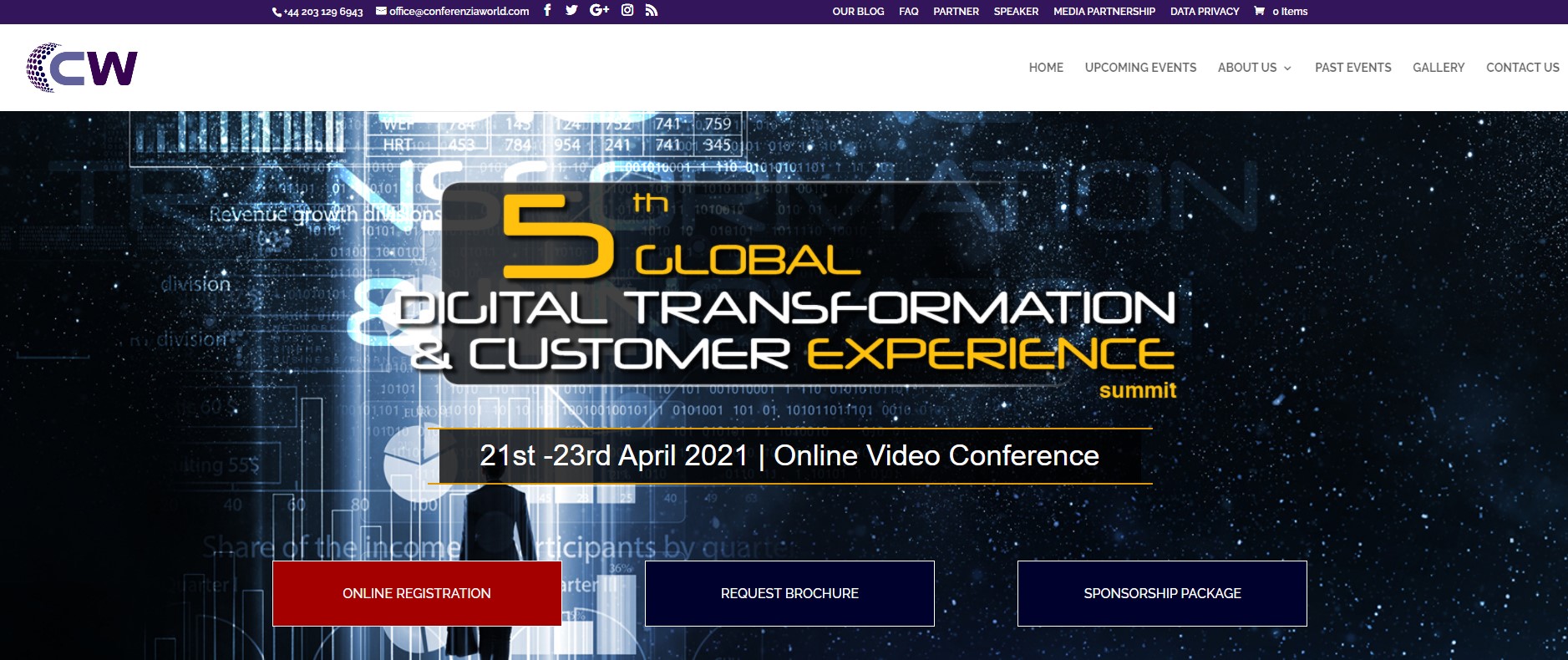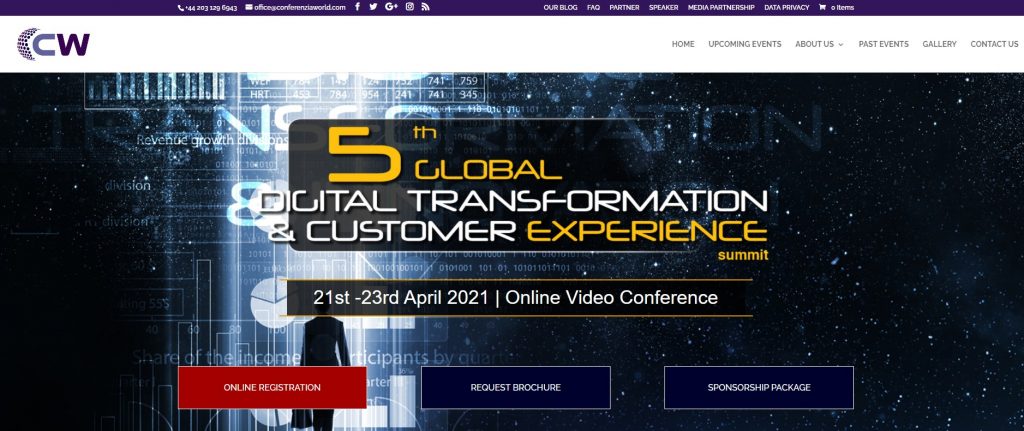 Location: Virtual
Dates: April 21-23
The summit will provide you a platform to understand and learn more about current trends, challenges, technology, and innovations and finally give you a glimpse of what's coming in the future to be prepared for. It will be a mix of keynotes, case studies, expert talks, and panel discussions.
---
Location: Shanghai, China / Virtual
Dates: April 26-27
The summit will take place online and offline. It includes the latest insights on the 2021 China consumer industry, focusing on how to resonate with Generation Z.
---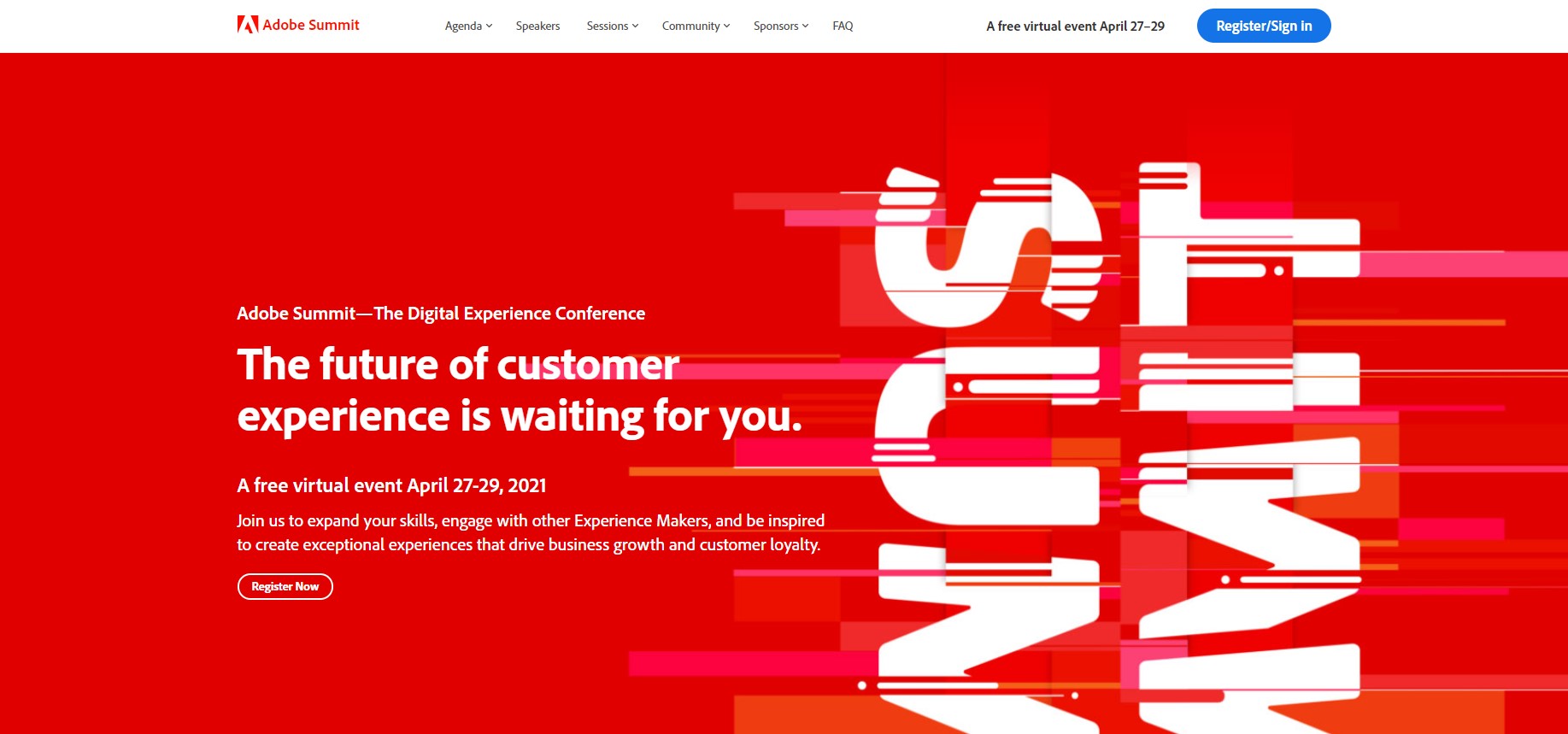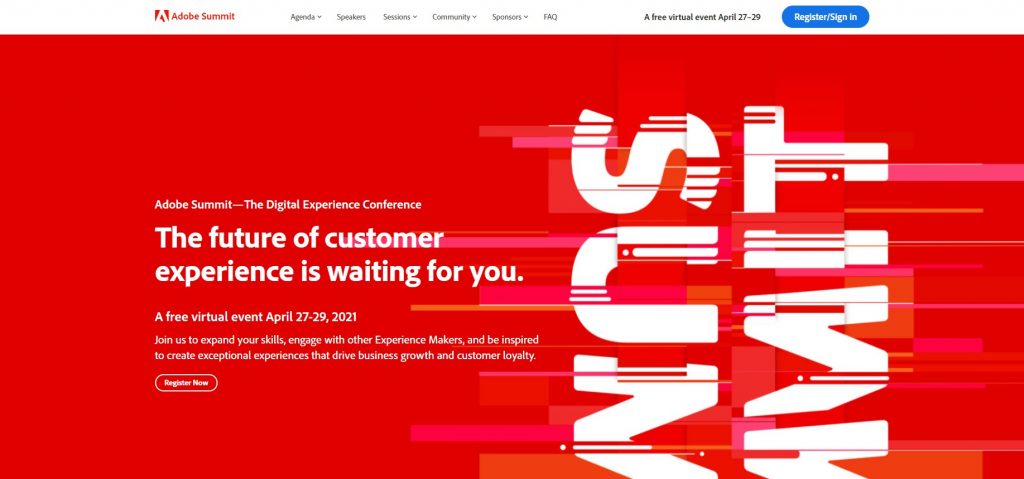 Location: Virtual
Dates: April 27-28
The Adobe Summit is the Digital Experience conference. It is a free virtual event. Dan Levy, from 'Schitt's Creek' fame, will be their celebrity host. Learn from more than 200 sessions and training workshops across 11 session tracks.
---
Location: Rome, Italy
Dates: April 28-30
The 5th International Conference on E-Commerce, E-Business, and E-Government provides an opportunity for scholars, researchers, and practitioners from different countries and regions to come together to discuss and make sense of the 'digital' world and modern technology-enabled business and government for value creation and service delivery.
---


Location: Virtual
Dates: May 3-6
B2B Summit is the only event to leverage the insights, analysis, and experience of the brightest B2B minds to spark your curiosity, shape your strategy, and fuel double-digit business growth. It offers attendees the latest research, models, and frameworks, paired with extensive access to the analysts who created them. Case studies, peer exchanges, and inspirational keynotes contribute to helping marketing, sales, and product leaders bring their strategies to life and accelerate business growth.
---
Location: Hannover, Germany / Virtual
Date: May 6
The merchantday conference targets online retailers, brands, manufacturers, and service providers who want to learn and exchange ideas on the topics of Amazon Marketing, Google Shopping, web shop optimization, e-commerce internationalization, and tax and law in online trading. The event is organized by the Amazon agency into markets.
---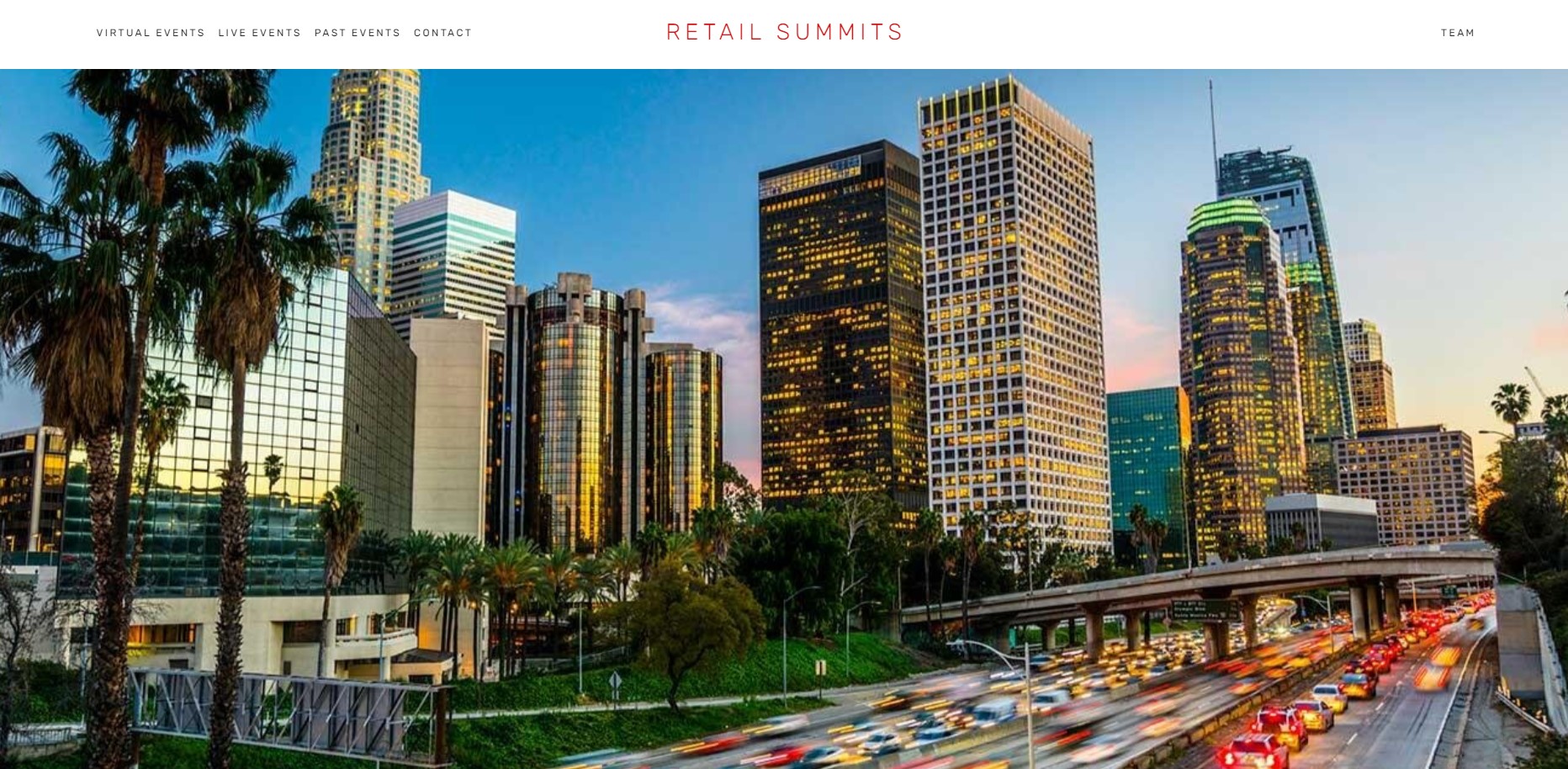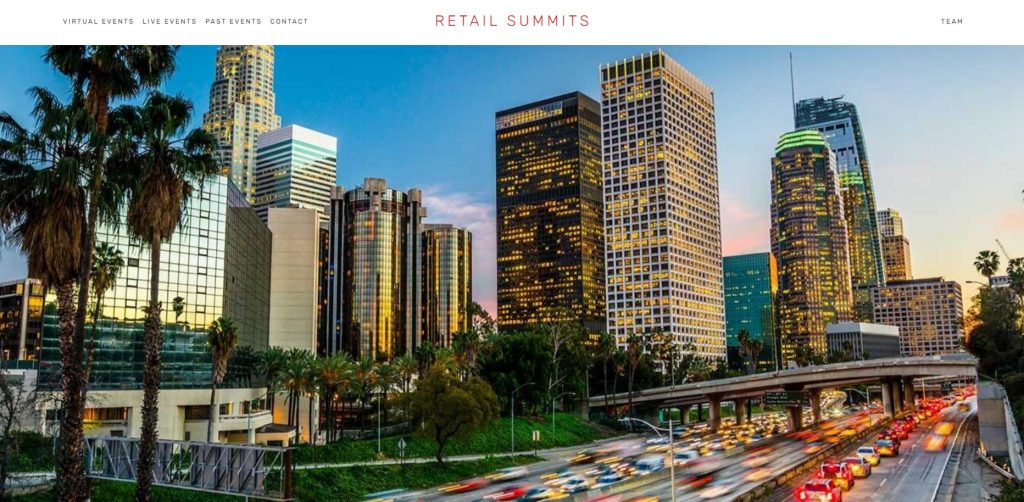 Location: Los Angeles, CA, USA
Date: May 6
Los Angeles Ecommerce features keynotes, panel discussions, networking lunches, a cocktail party, and more. Their speakers are industry leaders and innovators from a broad cross-section of companies, including established retailers and brands.
---
Location: Milan, Italy / Virtual
Dates: May 12-13
Netcomm Forum involves around 15,000 international companies every year, offers more than 100 moments of in-depth analysis, and hosts over 200 sponsor companies. It aims to discover the most innovative data, trends, technologies, and success stories related to retail's digital evolution. This year the event will be hosted in a wholly digital environment.
---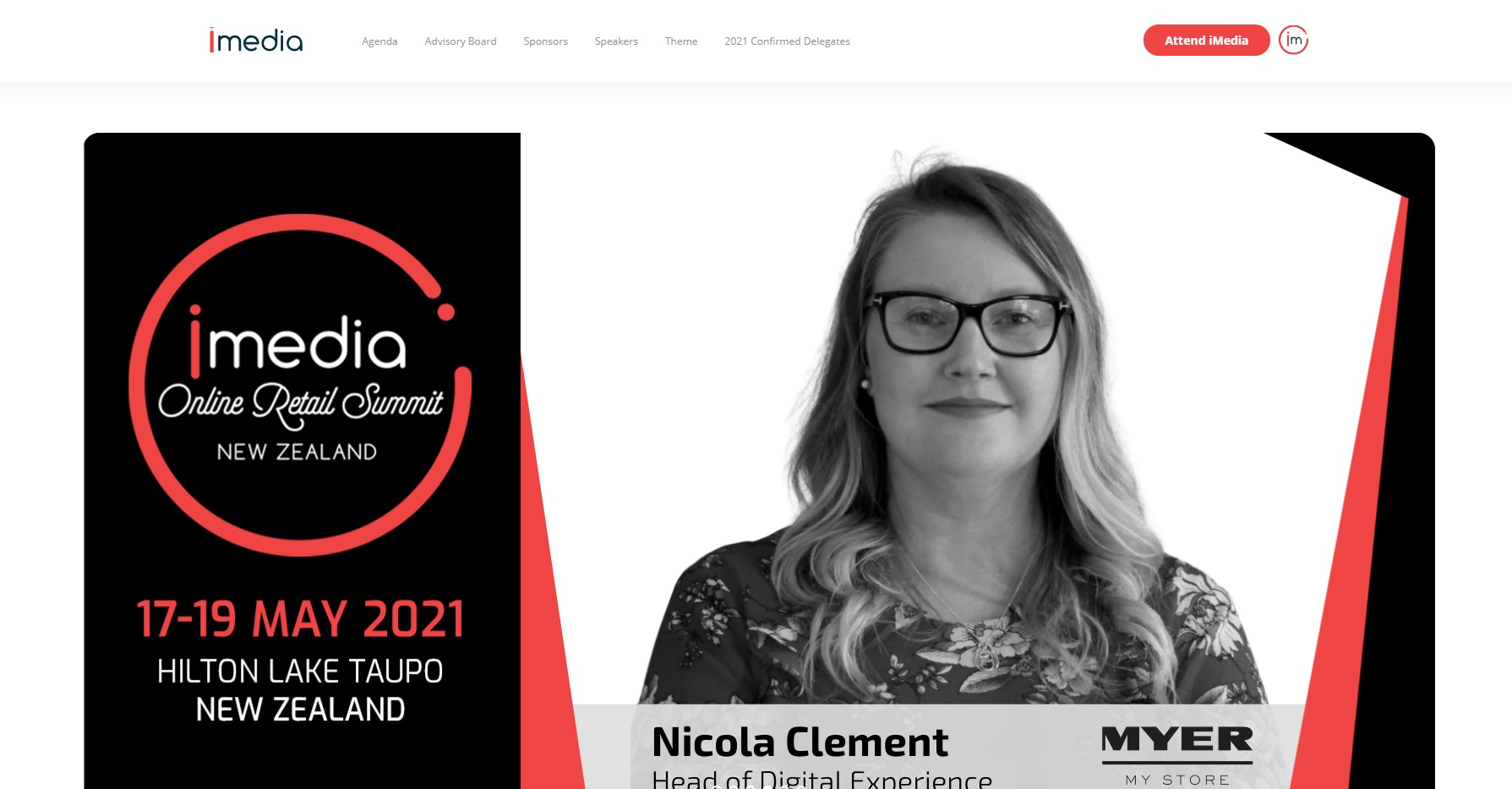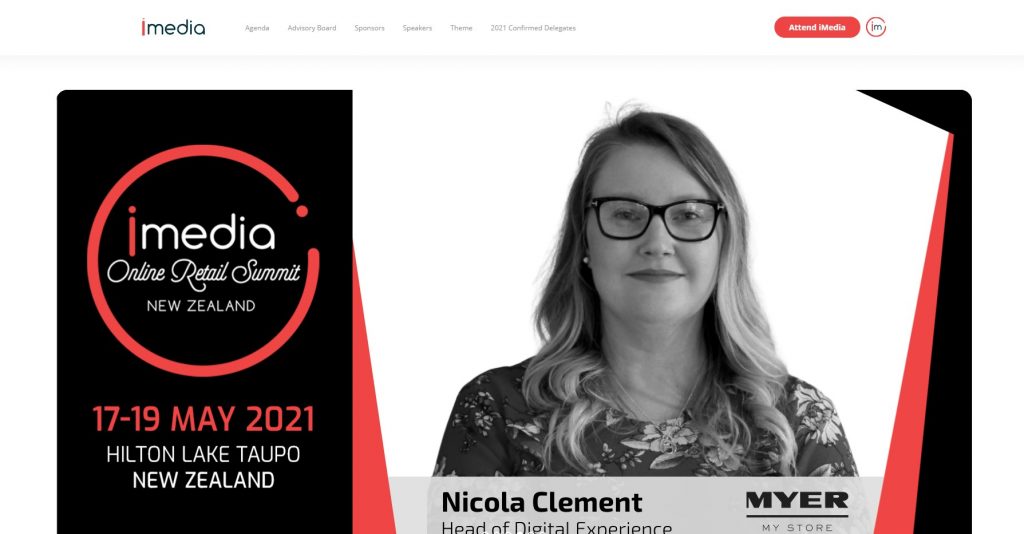 Location: Lake Taupo, New Zealand
Dates: May 17-19
iMedia Online Retail Summit NZ is an exclusive invitation-only event for New Zealand's leading senior eCommerce professionals. eCommerce meets business networking, thought-leadership presentations, 1:1 meetings, and interactive roundtable discussions.
---
Location: Virtual
Dates: May 18-20
eTail is the virtual summit and expo for Asia's leaders in eCommerce and digital marketing. You'll get action-packed stories, disruptive strategies, strategic conversations, and connections with top minds at Asia's most successful retailers. You'll listen to 50+ leading expert retail speakers for an unbiased view of where the future of eCommerce and digital marketing is headed. It includes 30+ sessions over three days with multiple formats to choose from.
---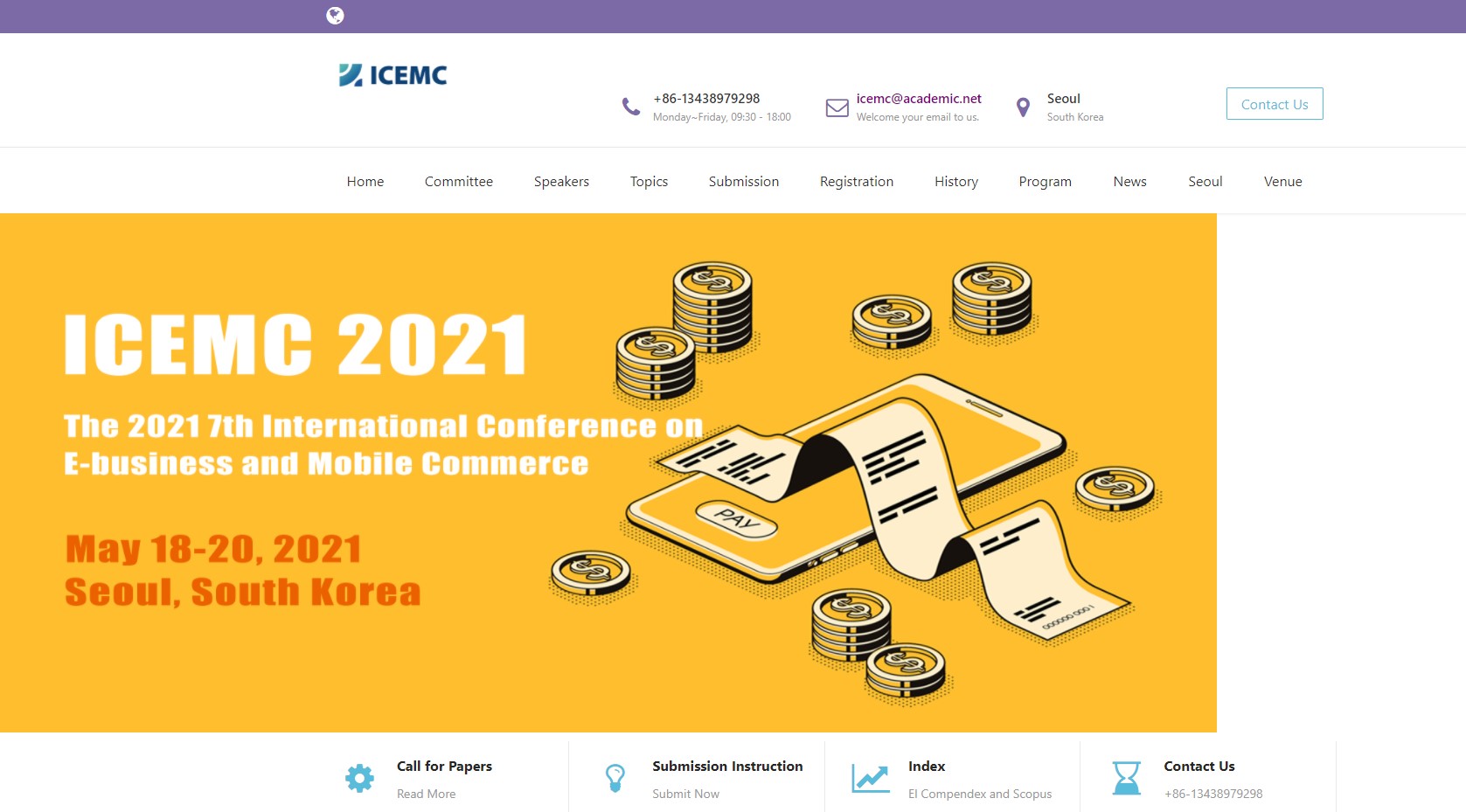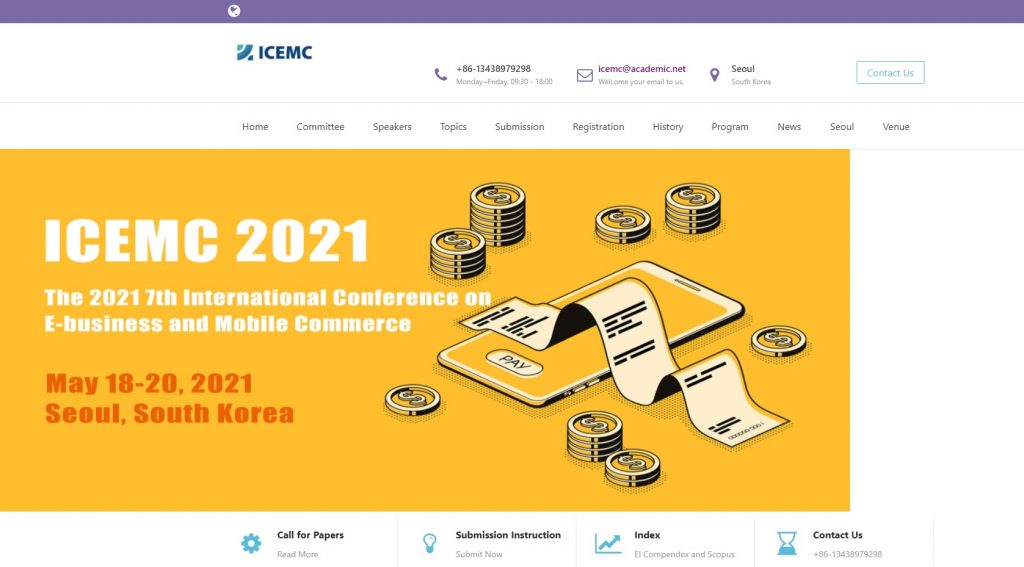 Location: Jikhalsi, South Korea
Dates: May 18-20
The International Conference on E-business and Mobile Commerce is an international platform for scholars, researchers, and practitioners to discuss interdisciplinary research and practices in the fields of E-business and Mobile Commerce. Audiences are welcome to join the conference for research and opinion exchanging.
---
Location: Frankfurt, Germany
Dates: May 19-20
The White Label World Expo Europe will attract 8,000 visitors, 200 speakers, and 350 exhibitors. It aims to help online retailers to find the hottest new white label products coming to market. It includes an Amazon pro sellers' keynote, with an expert speaking on how to substantially grow your trade with tips on top rankings, growth strategies, optimizing product details, and more.
---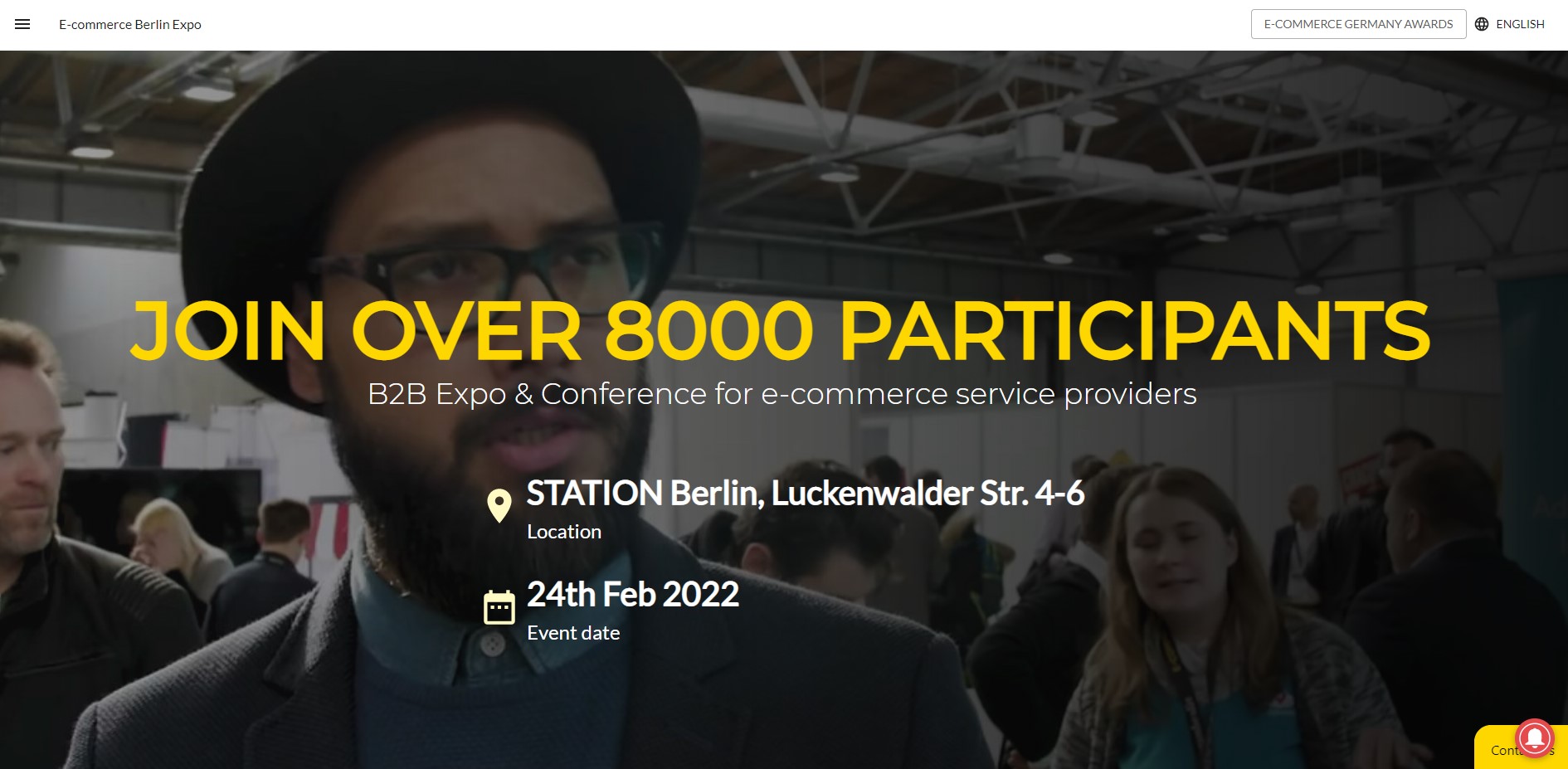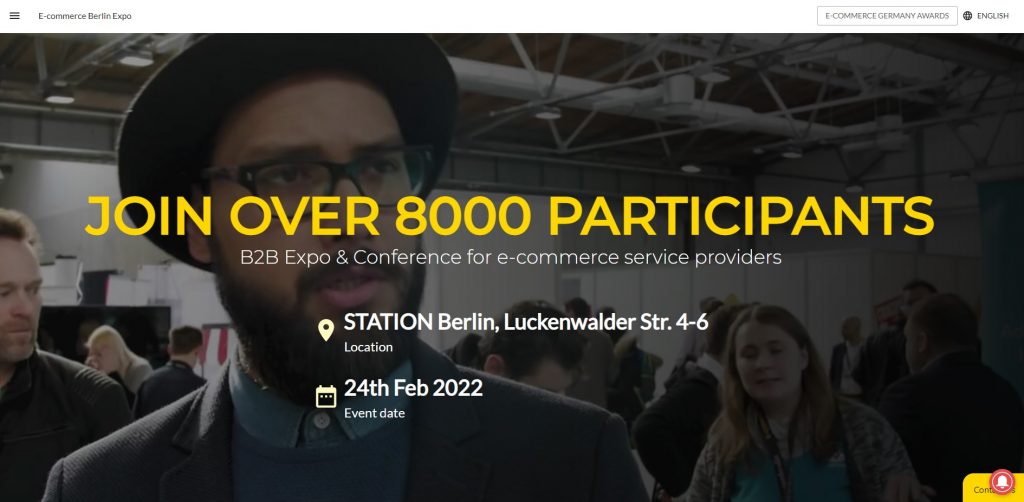 Location: Berlin, Germany
Date: May 27
180 exhibitors and 50 speakers are joining together for this year's E-commerce Berlin Expo. Organizers are expecting 8,000 participants. The event will include the E-commerce Germany Awards 2021.
---
Location: Brussels, Belgium
Dates: May 27
This year's Brussels Ecommerce Summit is reimagining eCommerce. It aims to share the future of eCommerce so that participants can thrive in 2021 and beyond. You will delve into the eCommerce world and discover the trends that will dominate the eCommerce landscape in 2021: e-payment, customer experience, and relationships, ultra-personalization, omnichannel approach, AR/VR, machine learning & AI, chatbots, conversational commerce, unified commerce, marketplaces, social commerce, paying methods, shoppable TV, ReCommerce, sustainability, and many more.
---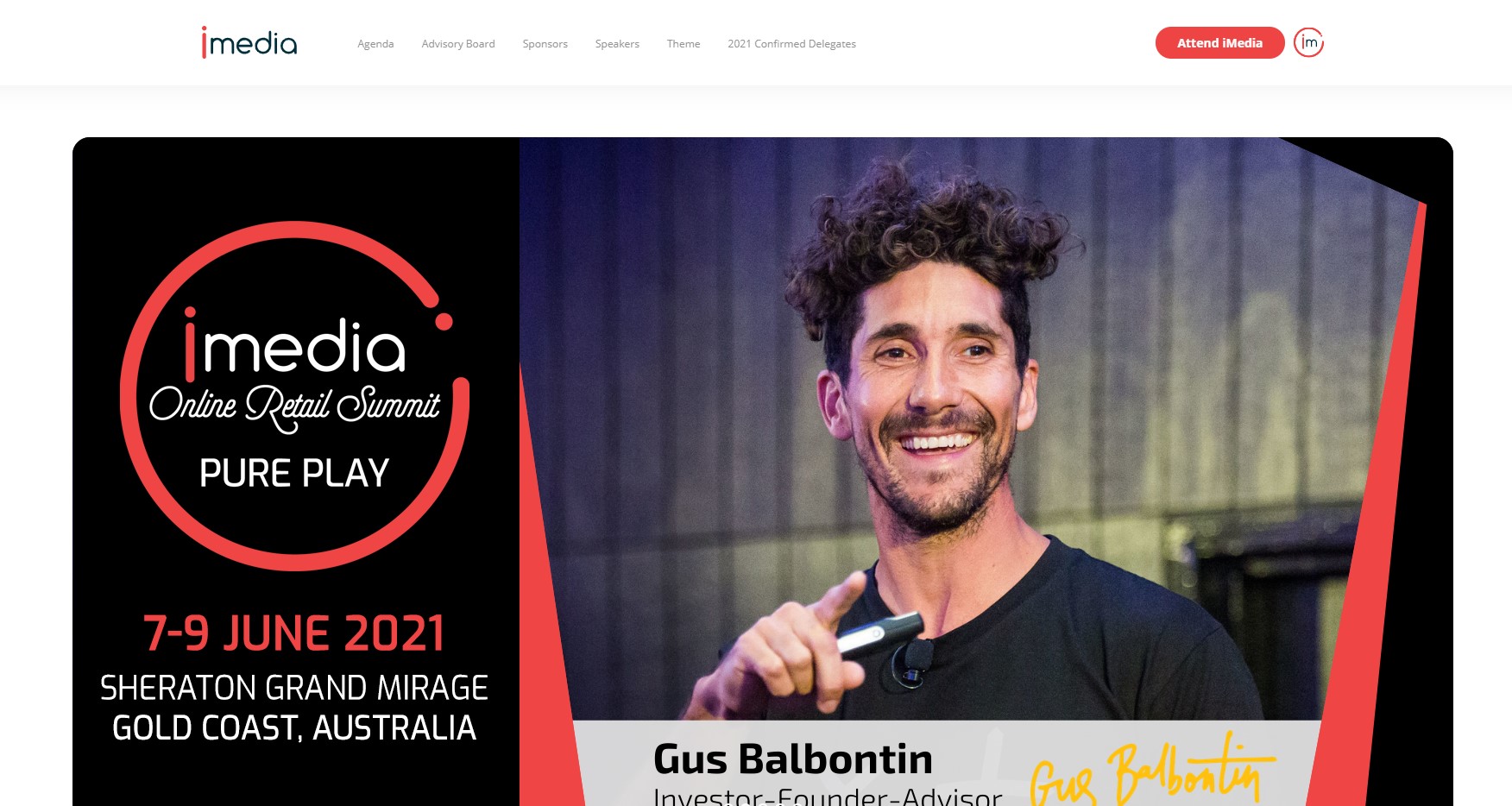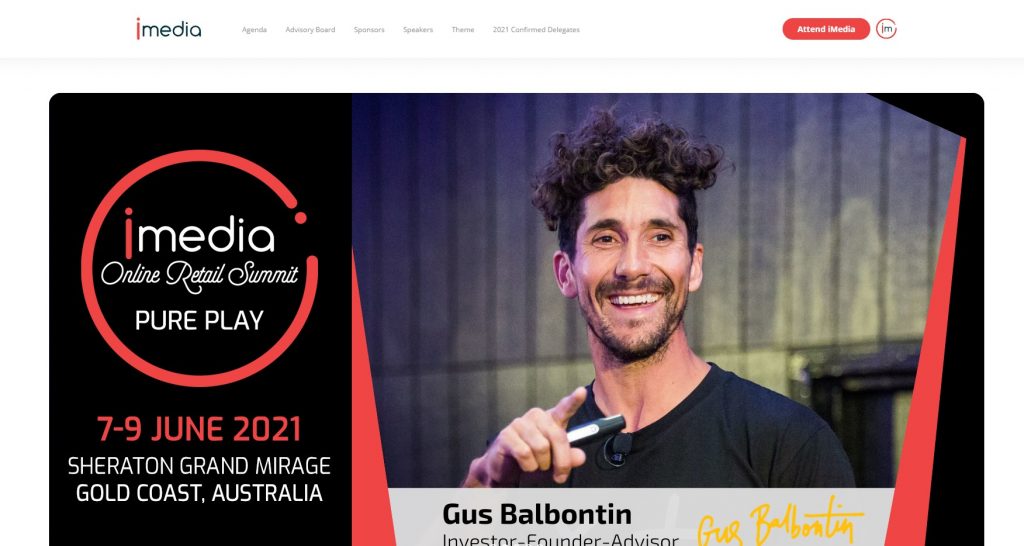 Location: Gold Coast, Australia
Dates: June 7-9
iMedia Online Retail Summit: Pure Play is a new, exclusive invitation-only event for the next generation of Australian retail stars. The event is a unique, unparalleled invitation-only experience for key pure-play online retailers and marketplaces to have face-to-face business meetings, get involved in networking experiences, and learn from a diverse range of captivating presentations.
---
Location: Warsaw, Poland
Date: June 10
The Ecommerce Warsaw Expo is the biggest event for online sellers in Central Europe. It is estimated to have 5,000 visitors and 140 exhibitors.
---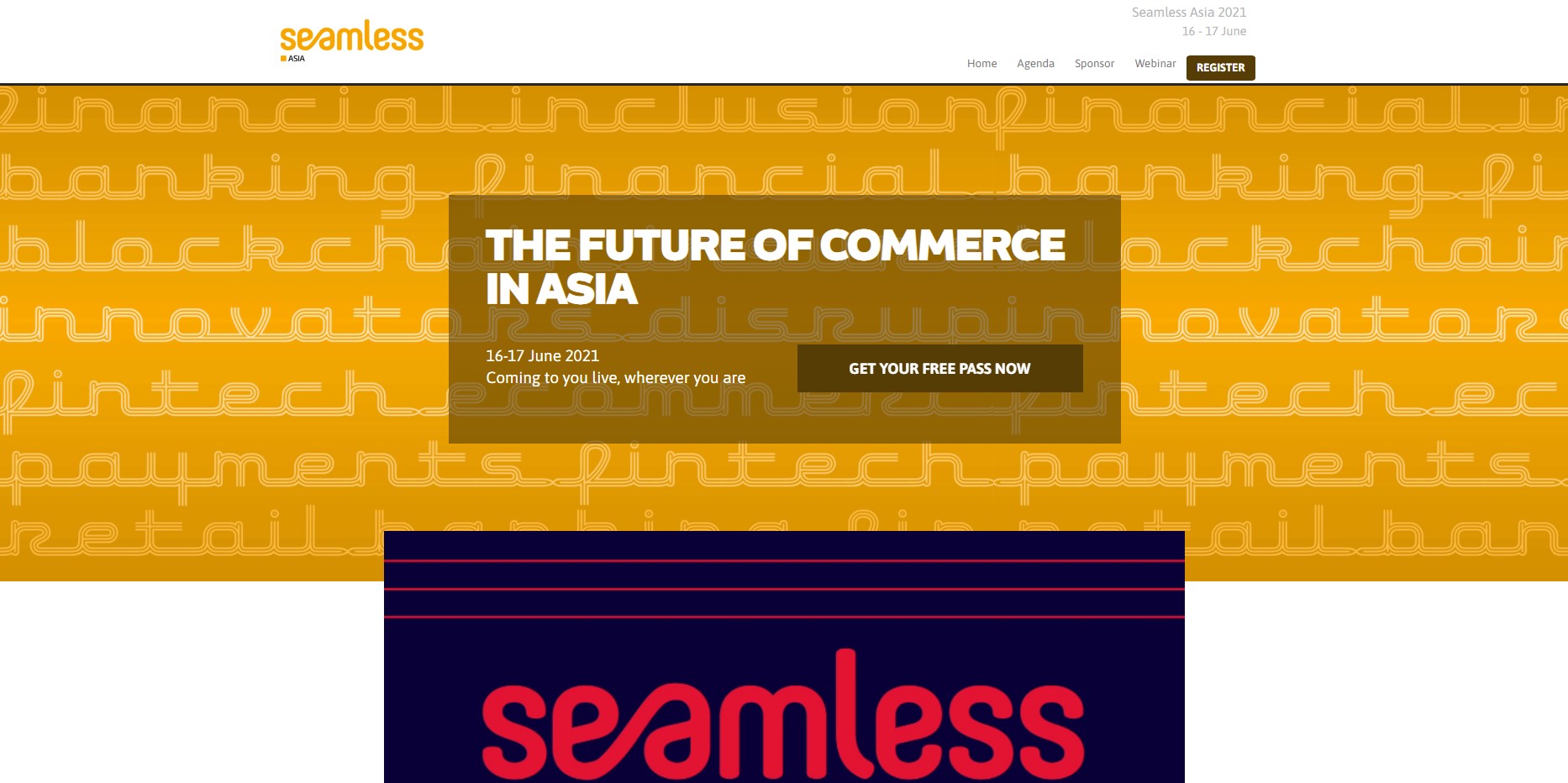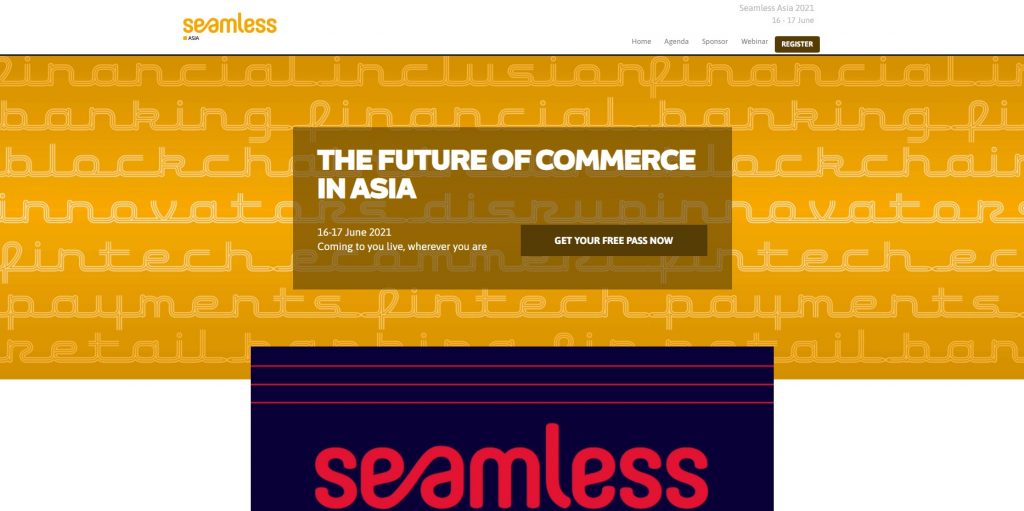 Location: Virtual
Dates: June 16-17
Seamless Asia focuses on the future of commerce in Asia. Over two days, Seamless Asia 2021 virtual edition will bring you insights from more than 120 banking, payments, and e-commerce leaders across a series of live panel debates, presentations, and no-holds-barred unconference sessions.
---
Location: Virtual
Dates: June 21-25
NRF: Retail Converge is a must-attend event for everyone across every facet of retail, where you can learn the latest from experts, thinkers, and disruptors of all kinds. It is a new virtual show that brings together retailers from a wide range of functional areas to be inspired by leaders, learn relevant and actionable insights from each other, and explore new and tested technologies.
---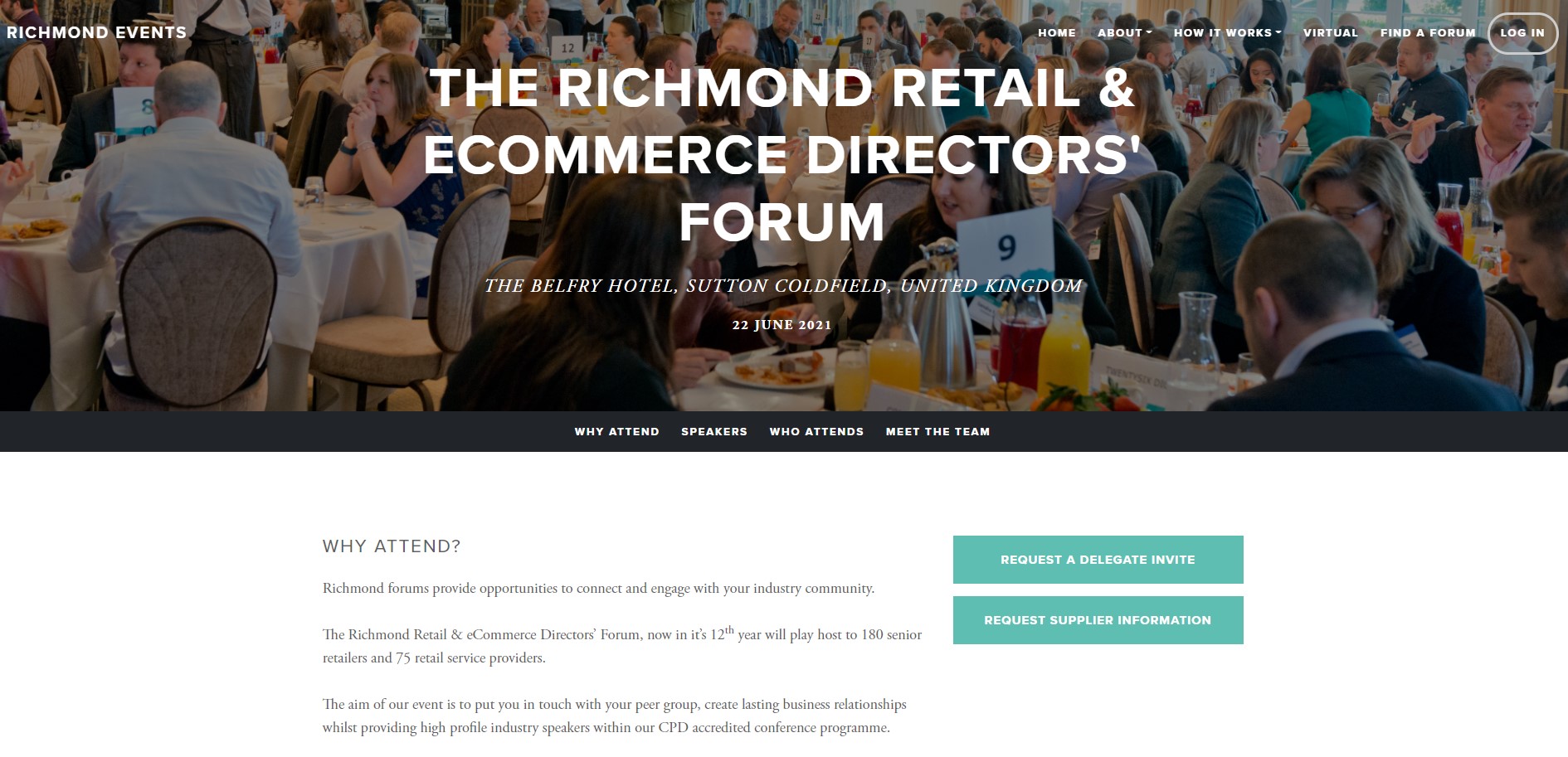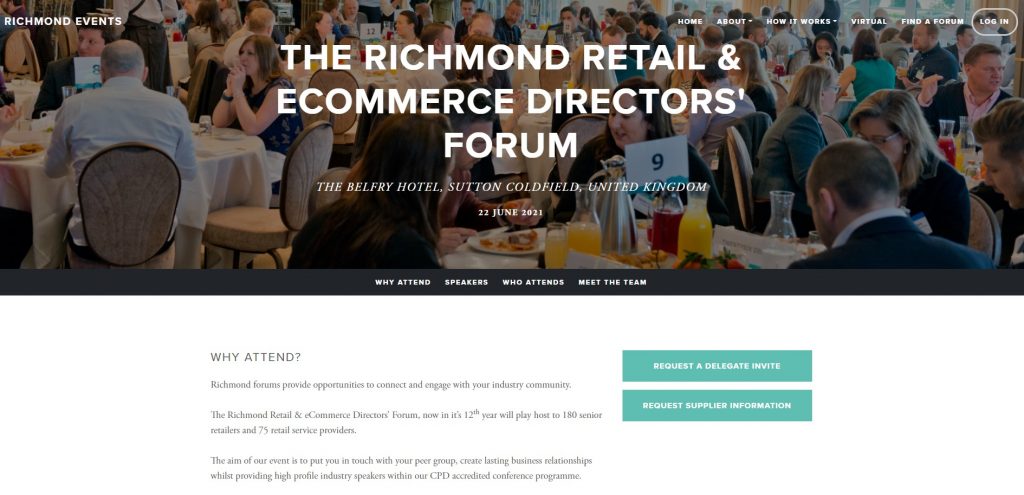 Location: Sutton Coldfield, UK
Date: June 22
Richmond forums provide opportunities to connect and engage with your industry community. The Richmond Retail & eCommerce Directors' Forum will play host to 180 senior retailers and 75 retail service providers. Each attendee has a bespoke itinerary of business meetings, mealtime meetings, conference sessions, and free time.
---
Location: New York City, NY, USA
Dates: June 22-23
Grow New York is a day of connection and collaboration with more than 600 leading D2C and online brands.
---


Location: Virtual
Dates: June 28-29
CommerceNOW is a global virtual event focused on digital commerce. It's live and free to attend. For two days, CommerceNOW will stream 12+ hyper-focused sessions to help take your online business to the next level.
---
Location: Jeju-si, South Korea
Dates: July 4-6
The 2021 8th International Conference on Management of e-Commerce and e-Government (ICMECG 2021) will be held in Jeju Island, South Korea. It aims to provide a high-quality platform for researchers, practitioners, and policymakers from all over the world to present their latest research findings, ideas, and applications in the related fields of e-Commerce and e-Government.
---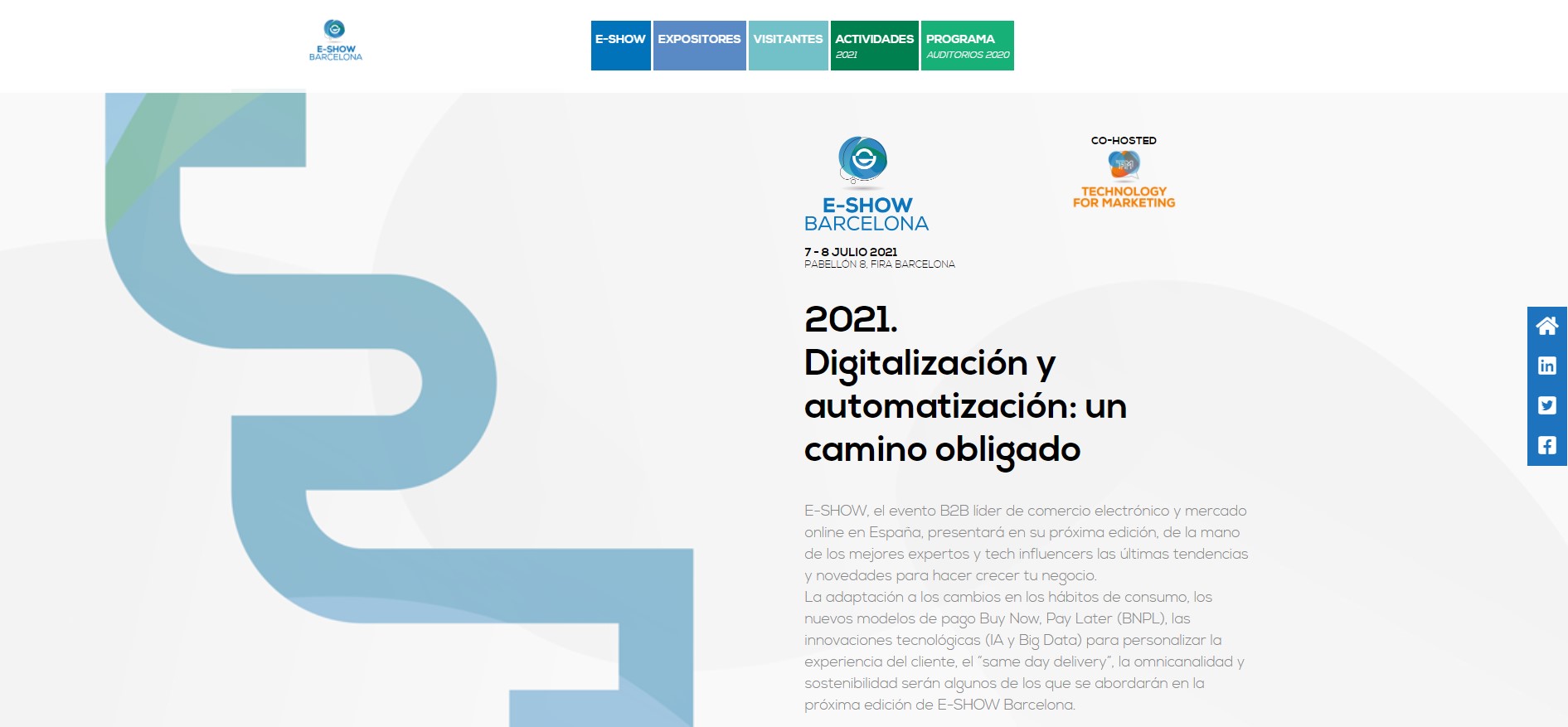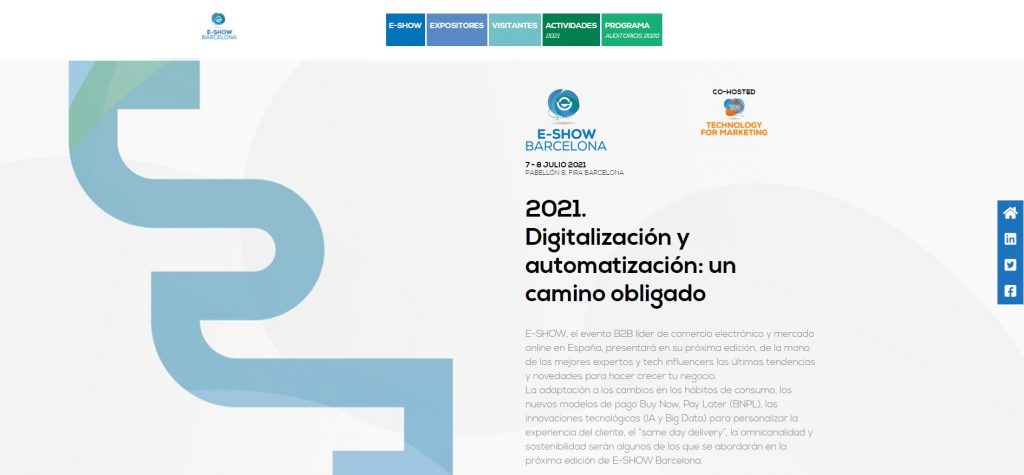 Location: Barcelona, Spain
Dates: July 7-8
E-Show is the leading B2B event for electronic commerce and online marketing in Spain. It addresses such issues as adapting to changes in consumer habits, new Buy Now, Pay Later (BNPL) payment models, technological innovations (AI and Big Data) to personalize the customer experience, "same-day delivery," omnichannel, and sustainability.
---
Location: Osaka, Japan
Dates: July 21-22
The Ecommerce Expo Osaka is West Japan's largest EC / mail order event. Companies from all over Japan will exhibit solutions useful for eCommerce site construction, B2B-EC, logistics, omnichannel, payment, and cross-border eCommerce.
---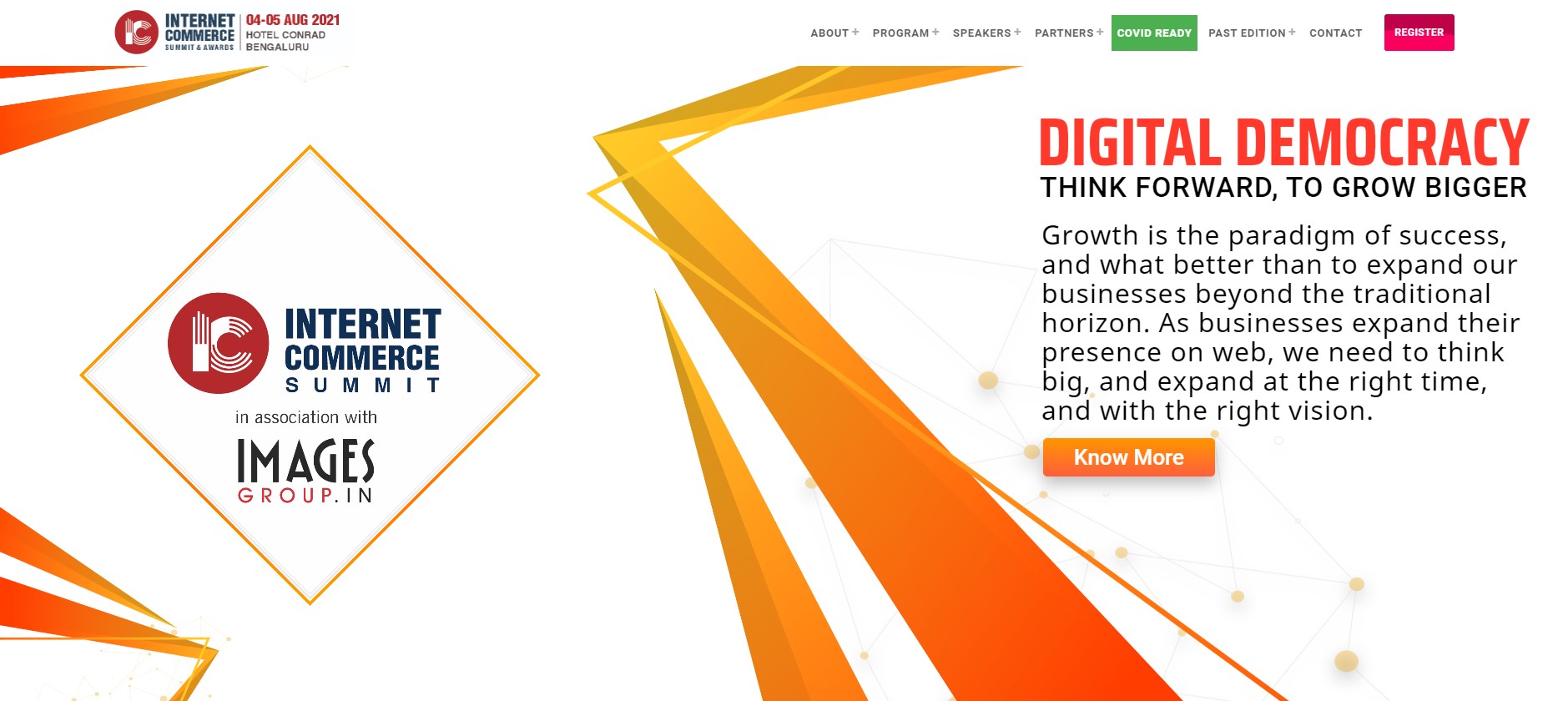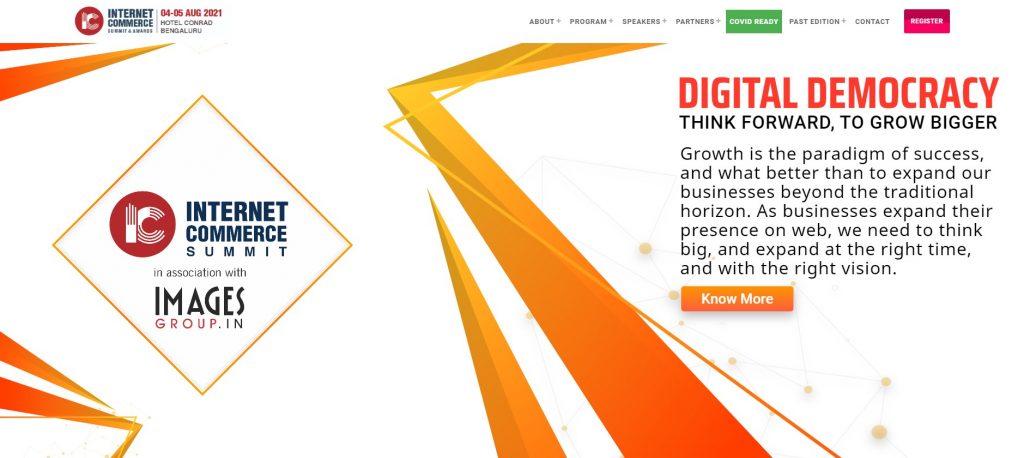 Location: Bengaluru, India
Dates: August 4-5
The Internet Commerce Summit (ICS) has been conceptualized as a premium new technologies forum that showcases solutions that the industry needs. ICS focuses on the three critical Value Chains, namely Technology | CX & Customer Service | Supply Chain & Order fulfillment.
---
Location: San Francisco, CA, USA, and Virtual
Dates: August 9-12 (San Francisco) August 23-26 (Virtual)
Smarter Faster Payments is a unique industry venue designed for diverse organizations driving innovation, delivering value through new solutions and services, and employing these offerings to meet their business needs and transact with their customers. The Remote Contact virtual edition features the same educational tracks as Smarter Faster Payments. Highlights on the agenda include keynote presentations, dedicated hours to explore the latest in financial technology solutions, creative networking events and games, and unprecedented payments education.
---


Location: Nashville, TN, USA
Dates: August 17-18
The Ecommerce Operations Summit believes it is the only event dedicated to future-proofing your eCommerce operations and is devoted exclusively to every area of omnichannel and DTC operations & fulfillment. It provides insight and ideas to help your entire DTC operations achieve efficiencies and improved customer experiences.
---
Location: Metz, France
Dates: September 9-10
#GEN covers various themes ranging from digital transition to development languages. Between the creation of contacts, workshops, start-up pitches, and conferences, #GEN allows concrete exchanges between professionals to develop their careers.
---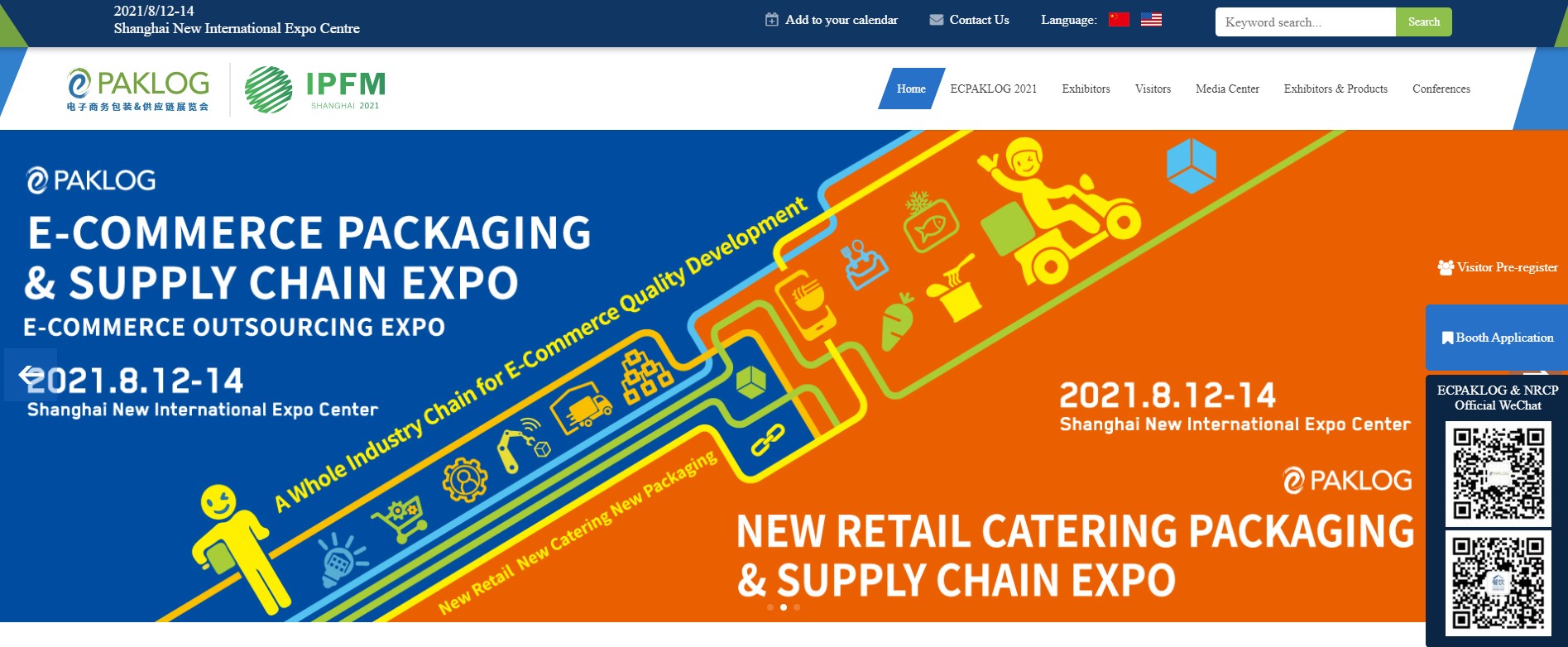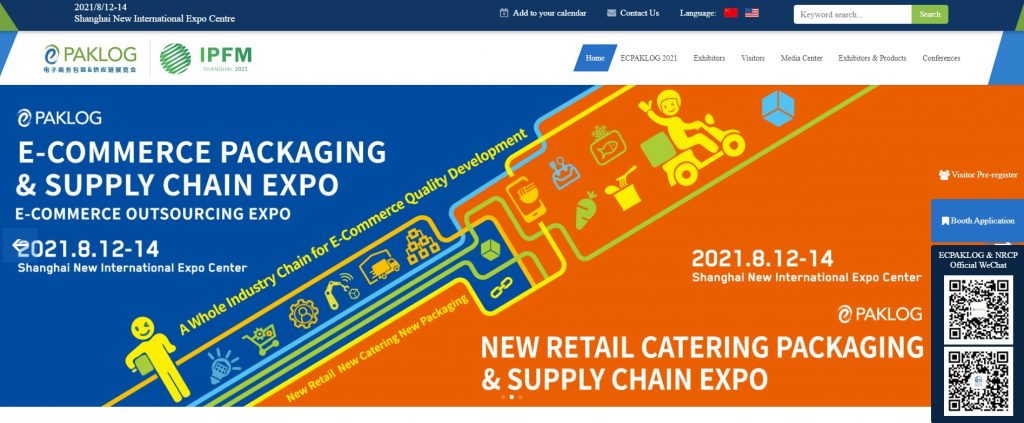 Location: Shanghai, China
Dates: September 12-14
ECPAKLOG (E-Commerce Packaging & Supply Chain Expo) debuted in 2017 in Shanghai. It integrates the products, technologies, and services required by the operation of each end of the e-commerce industry chain. It also includes discussions of future trends, such as IoT & big data technology, marketing & brand e-commerce services, C2B on-demand manufacturing, e-commerce automatic packaging, takeaway & fresh food packaging.
---
Location: Stockholm, Sweden
Dates: September 15-16
Kistamässan in Stockholm will be transformed into Sweden's foremost meeting place for the e-commerce of the future. Trade fairs, conferences, start-up areas, open stages, and hundreds of activities create a vibrant meeting place where all e-retailers gather to meet tomorrow's technology and new opportunities.
---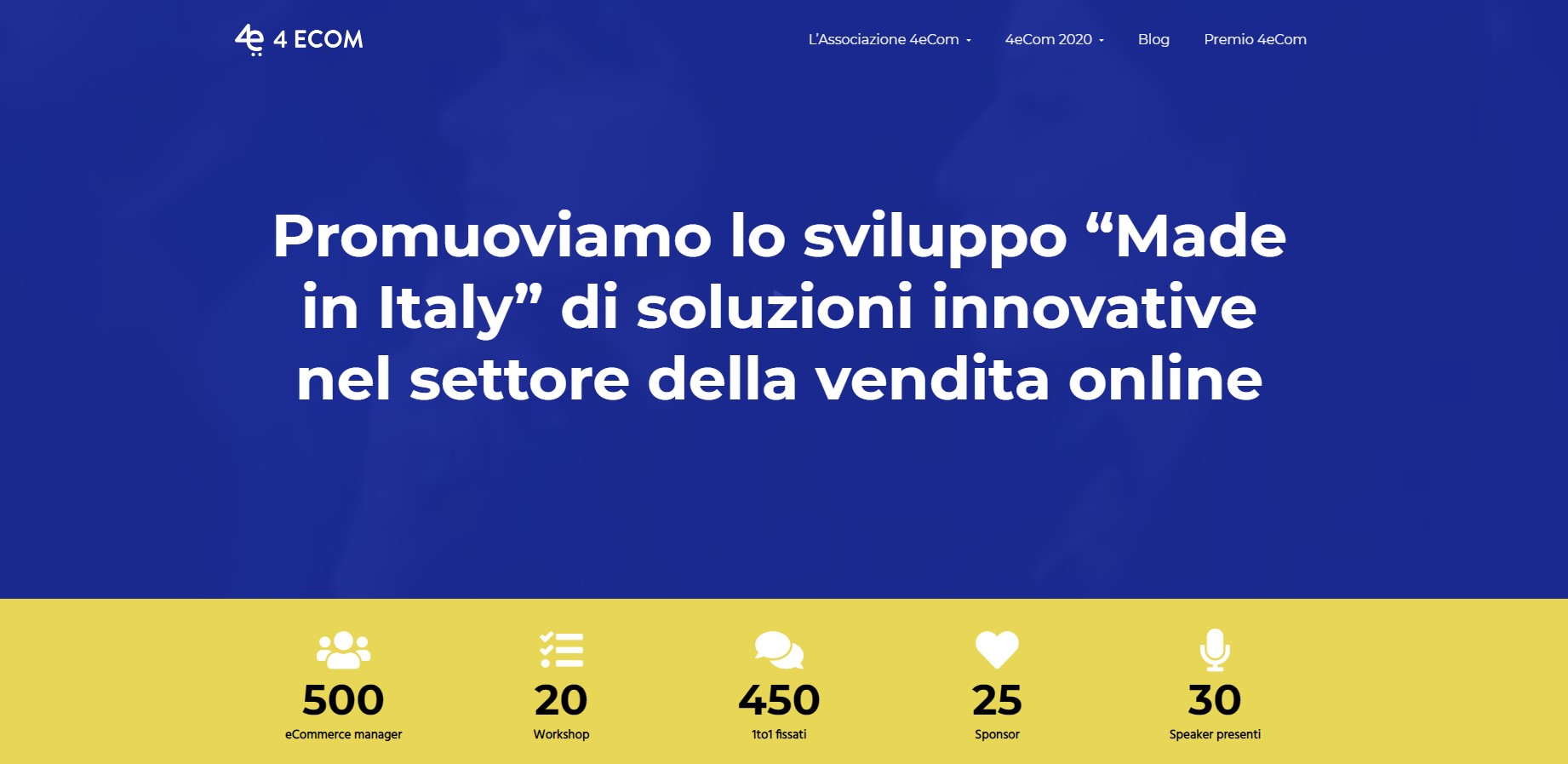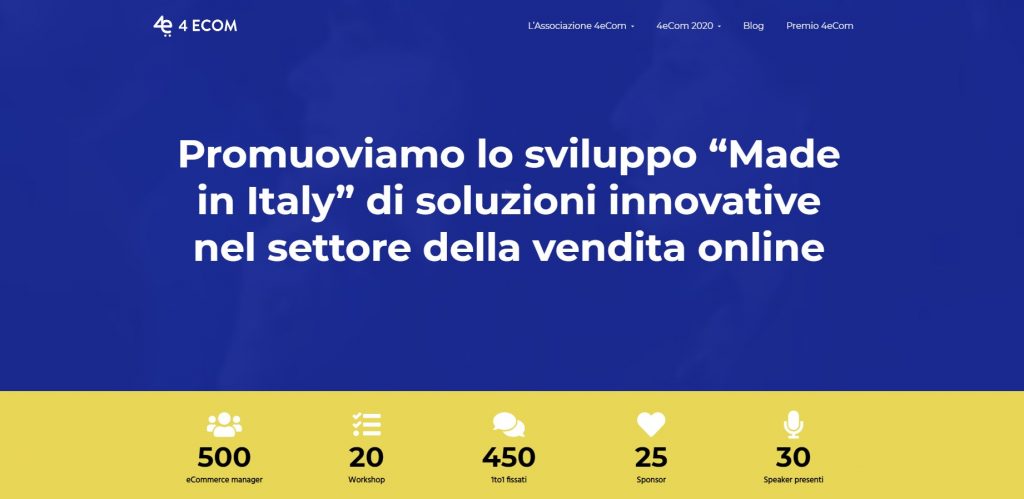 Location: Milan, Italy
Date: September 23
4ECOM promotes the "Made in Italy" development of innovative solutions in the online sales sector. 4ECOM will bring together 500 eCommerce managers for 20 workshops. It includes conferences, case history on the eCommerce world, 1to1 meetings, workshops, and lots of networking.
---
Location: Shenzhen, China
Dates: September 23-25
​The exhibition brings together small and medium-sized foreign trade factories in urgent need of transformation and upgrading, import and export cross-border e-commerce platforms, import and export foreign trading companies, service providers for cross-border e-commerce, cross-border e-commerce B2B sellers, and overseas cross-border e-commerce buyers. They will explore new foreign trade formats, explore new models of cross-border e-commerce, show the latest services, products, and business models of the cross-border e-commerce industry, exchange ideas, share experiences, build consensus, and follow industry trends.
---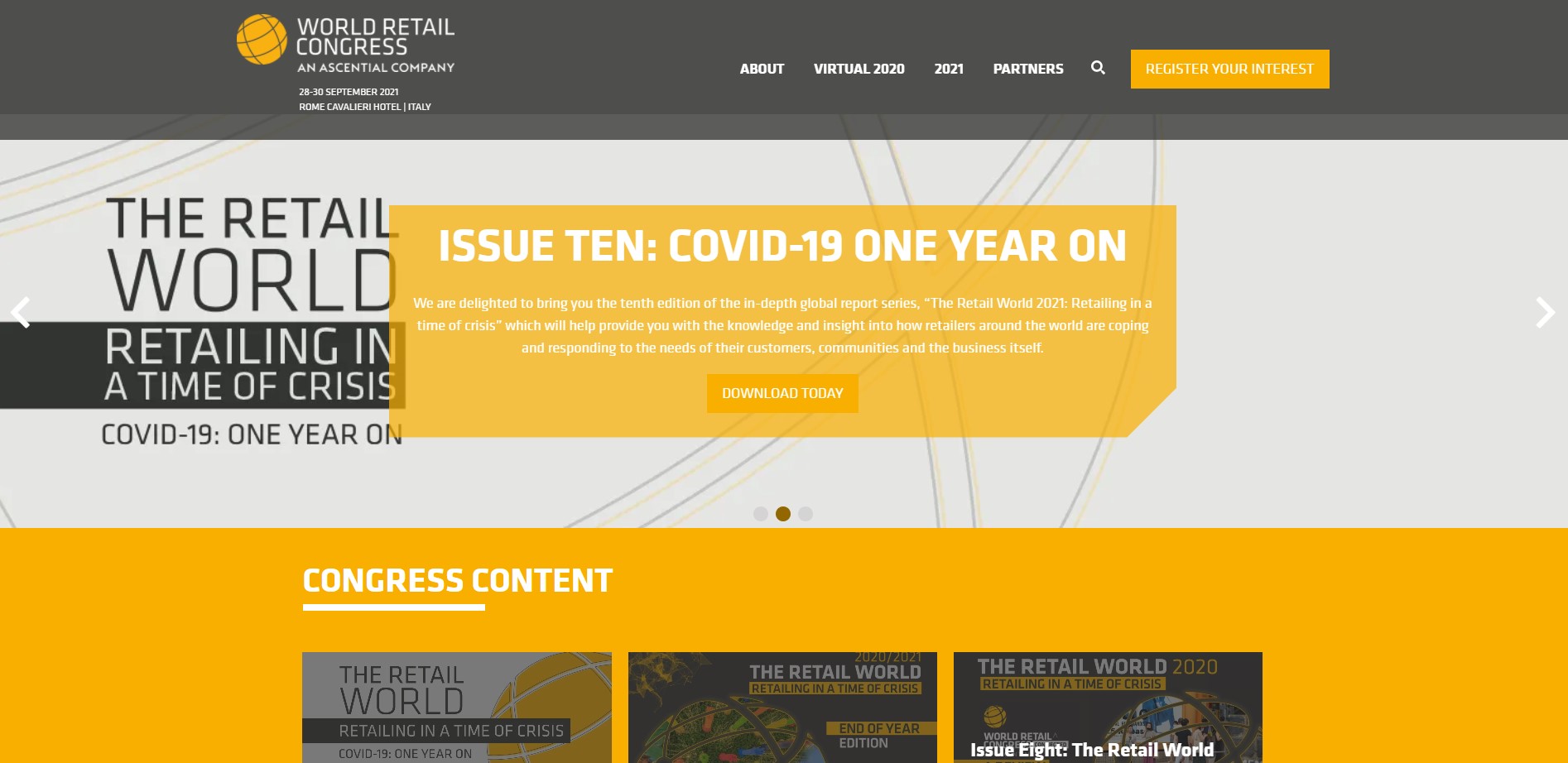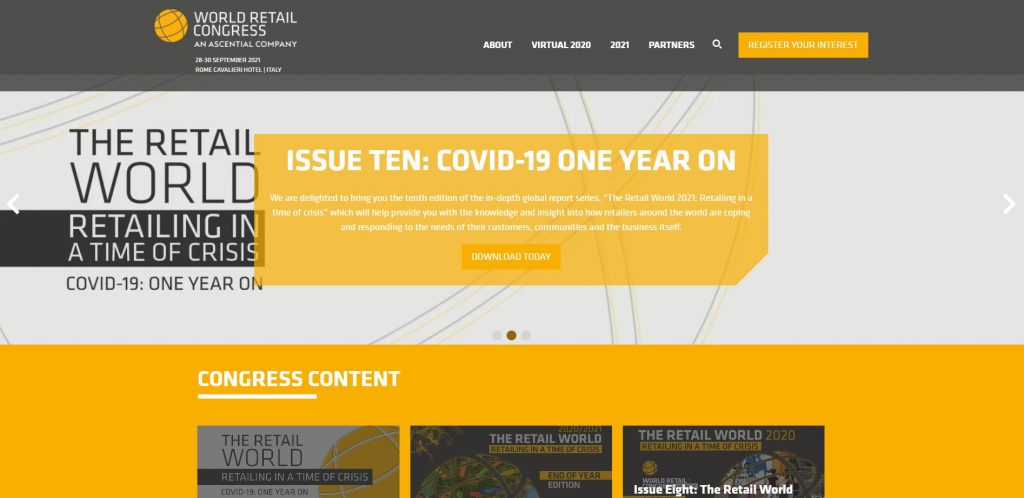 Location: Rome, Italy / Virtual
Dates: September 28-29
Retail Connected is a virtual event taking place on 28-29th September. It will take as its core focus the key areas that have emerged to define what makes a winning retailer in the new consumer landscape. Attendees got access to everything from keynote presentations and interviews to panel discussions.
---
Location: London, UK
Dates: September 29-30
eCommerce Expo will be an in-person event in London alongside Technology for Marketing in late September, following last year's virtual event. Whether you are a Multichannel, Pureplay, B2B, or B2C retailer or brand, it's the perfect event to fill your basket with market-leading insight.
---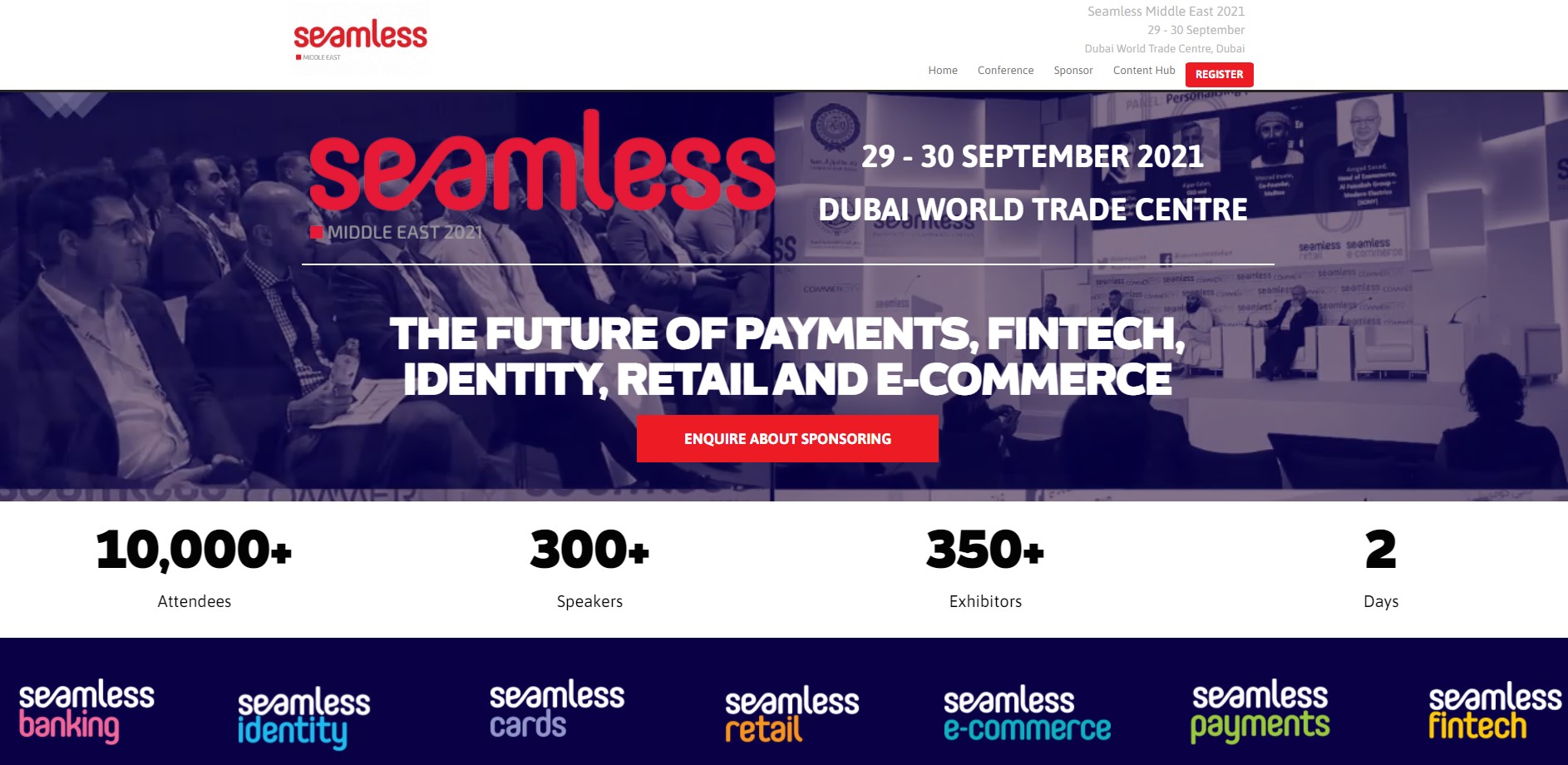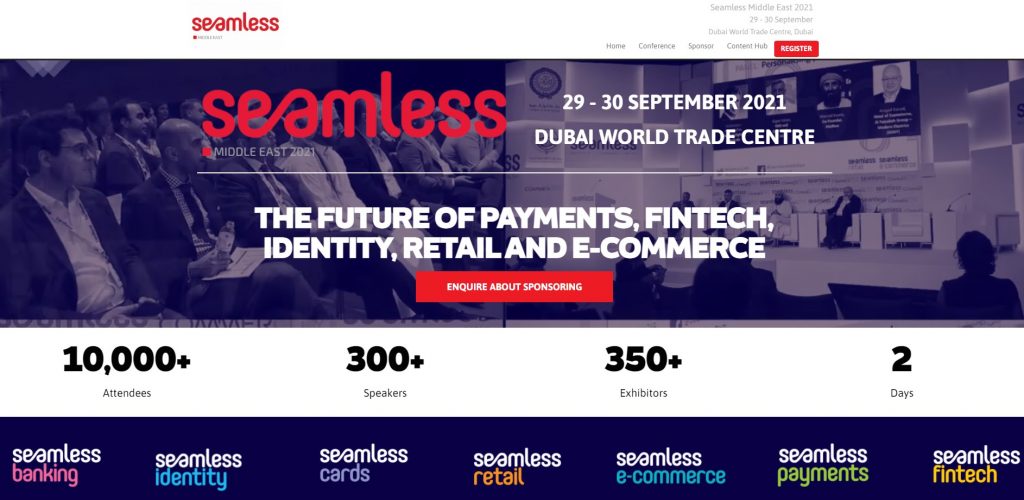 Location: Dubai, UAE
Dates: September 29-30
Seamless Middle East is expecting more than 10,000 attendees, along with 300+ speakers and 350+ exhibitors. It will cover the future of payments, fintech, identity, retail, and eCommerce. Alongside the global 2-day conference covering the latest trends, market disruptors, and technologies is a free-to-attend multi-brand exhibition showcasing cutting-edge solutions and featuring the most innovative start-ups across the region.
---
Location: New York City, NY, USA
Dates: September 30 – October 1
The White Label World Expo is the leading US wholesale, eCommerce, and product branding event, showcasing the latest and most effective strategies and innovations in retail and emerging markets. It features over 200 seminars by industry professionals.
---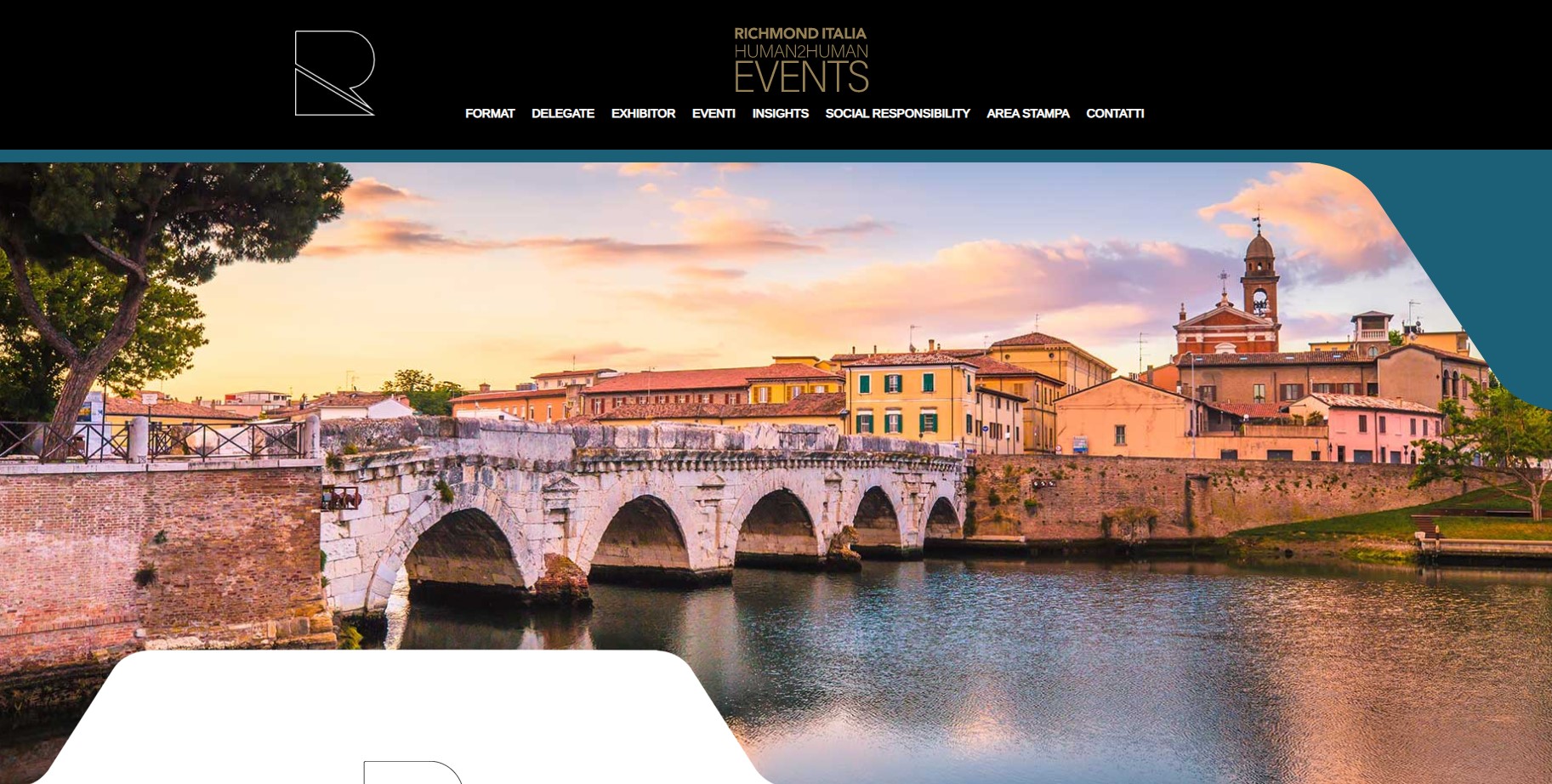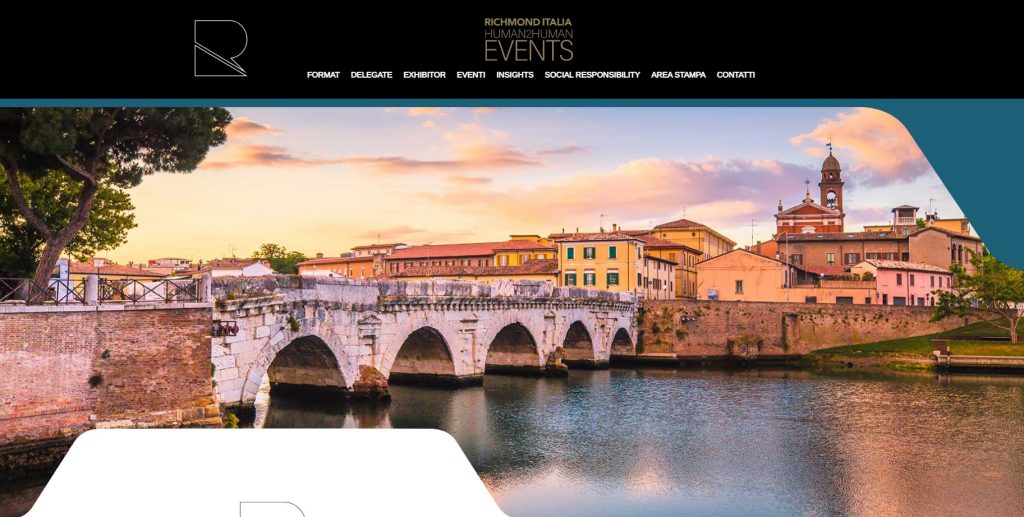 Location: Rimini, Italy
Dates: October 3-5
The Richmond E-Commerce Forum Autumn is dedicated to business matching in the e-commerce sector. The event targets eCommerce professionals in Italy to bring together supply and demand, bring new ideas, solutions, and innovation to the sector.
---
Location: Mexico City, Mexico / Virtual
Dates: October 6-7
Mexico's eCommerce Summit & Expo also includes virtual sessions. You can participate in live sessions with prominent members of the industry, who will address specific topics that will help you manage and grow your eCommerce.
---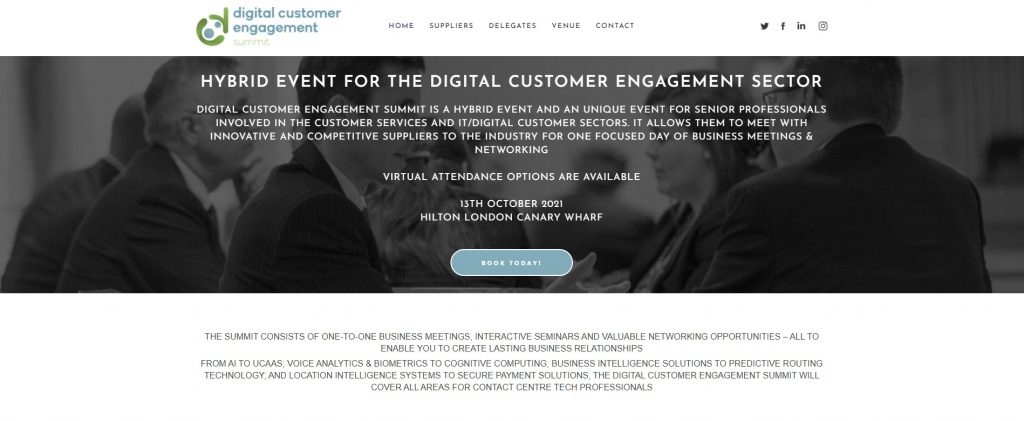 Location: London, UK
Date: October 13
The Digital Customer Engagement Summit consists of one-to-one business meetings, interactive seminars, and valuable networking opportunities – all to enable you to create lasting business relationships. Its main target is contact center tech professionals. Virtual attendance options are available.
---
Location: Lusaka, Zambia
Date: October 16
eAfrica Expo was established with the sole purpose of promoting eCommerce in Africa as an avenue of fast-tracking economic growth. Through the Zambia E-commerce Expo & Conference (ZEEC), they bring together under one roof the regulators of businesses, the businesses that offer eCommerce services, the businesses that use e-commerce services, SMEs that use e-commerce services, and individuals that are looking at starting an eCommerce business.
---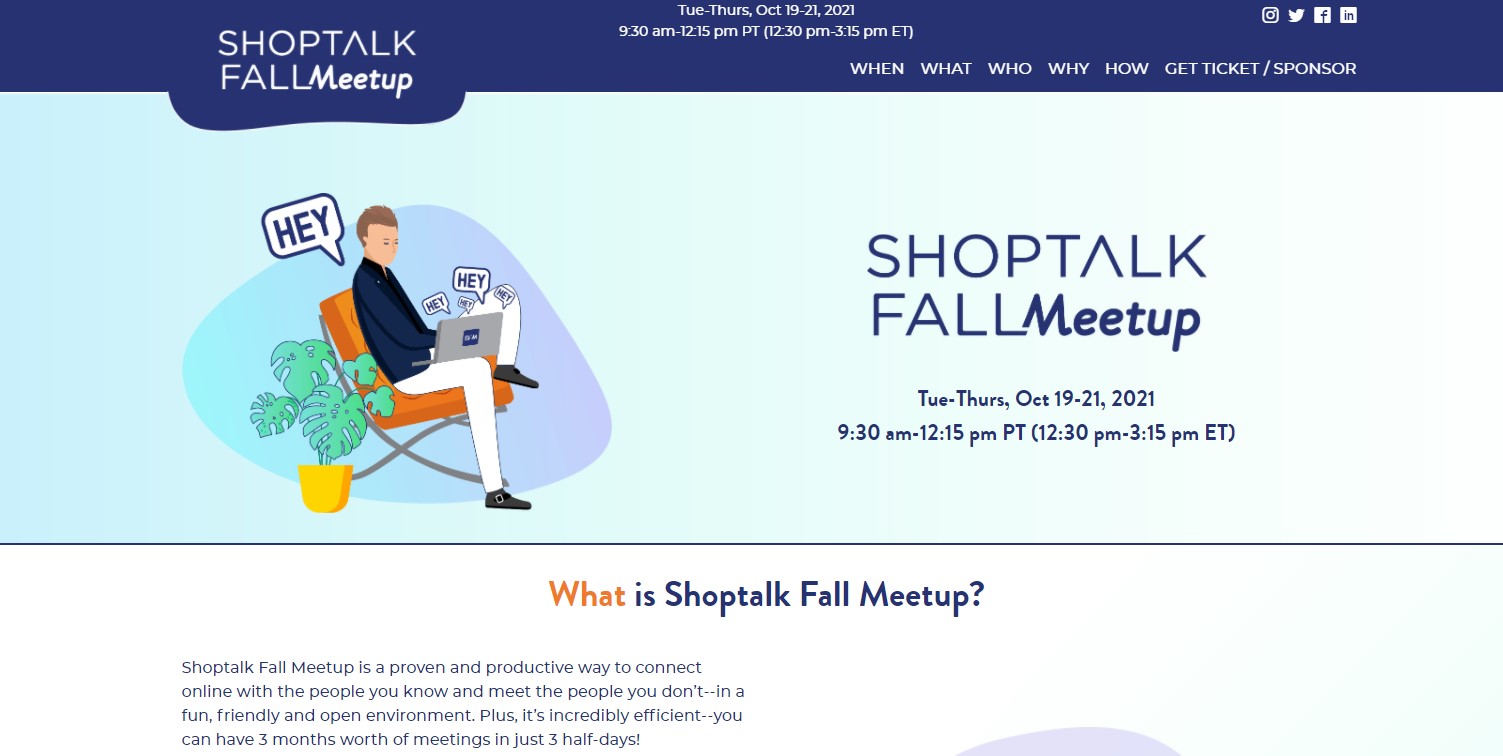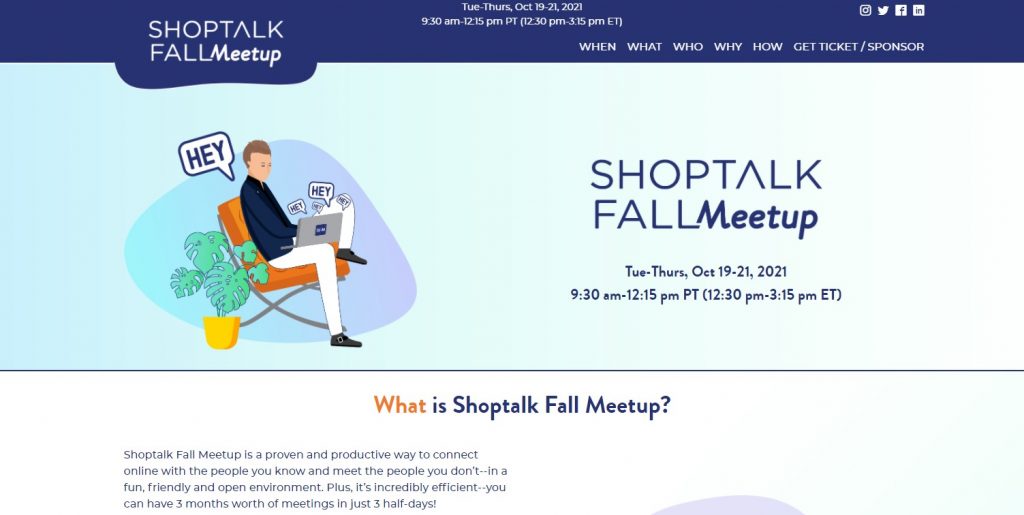 Location: Virtual
Dates: October 19-21
The Shoptalk Fall Meetup enables you to connect online with the people you know and meet the people you don't--in a fun, friendly, and open environment. You can have three months' worth of meetings in just three half-days. Reach out to thousands of industry changemakers to share your ideas and request meetings and hear from them about how they'd like to work with you.
---
Location: Singapore
Dates: October 19-20
The FUTR Asia Summit is a grand gathering of retailers, brands, eCommerce, and corporates. Their 2021 theme focuses on "resilience and collaboration."
---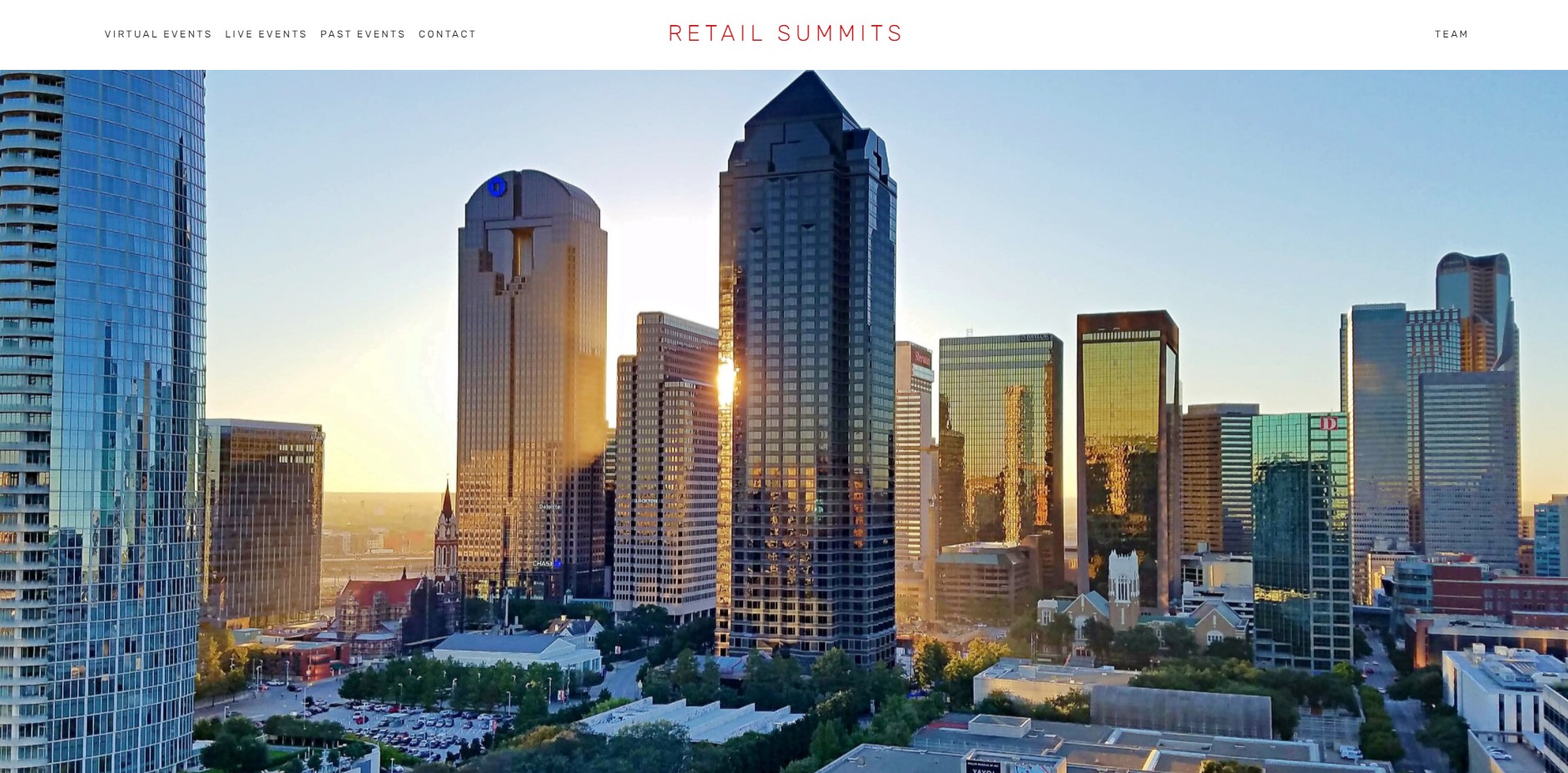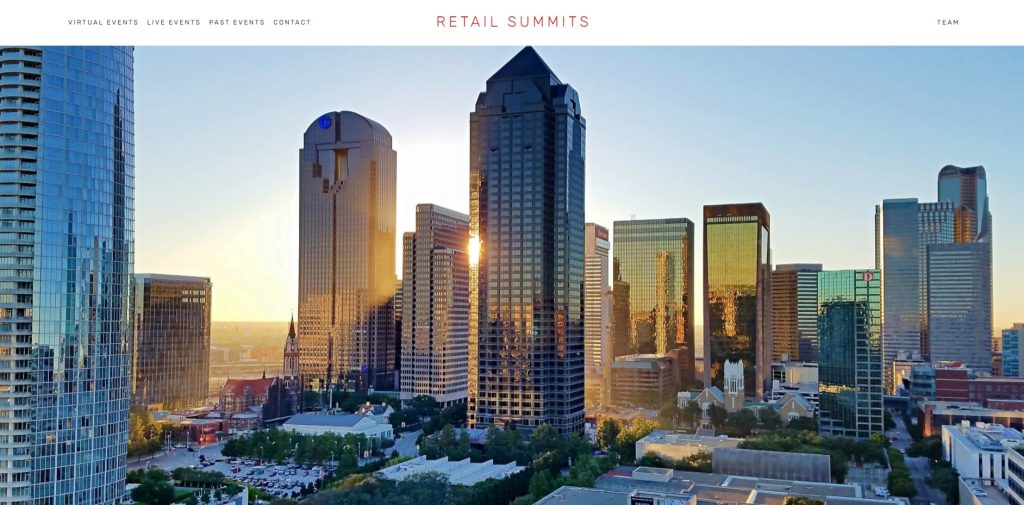 Location: Dallas, TX, USA
Date: October 20
The Dallas eCommerce Summit features two days of keynotes, panel discussions, networking lunches, a cocktail party, and more. It includes industry-leading speakers from a broad cross-section of retailers and brands.
---
Location: Singapore
Dates: October 20-21
Asia's highly anticipated eCommerce event, eCommerce Expo Asia, will take place in late October 2021. Over 21,897 technology buyers and professionals attended the 2019 expo. In 2021 over two unmissable days, discover all the end-to-end eCommerce knowledge, including Customer Experience, Mobile Commerce, Cross Border Commerce, eCommerce Trade Strategy, Supply Chain Management, Omni-Channel Retail, to Last-Mile Delivery, and more.
---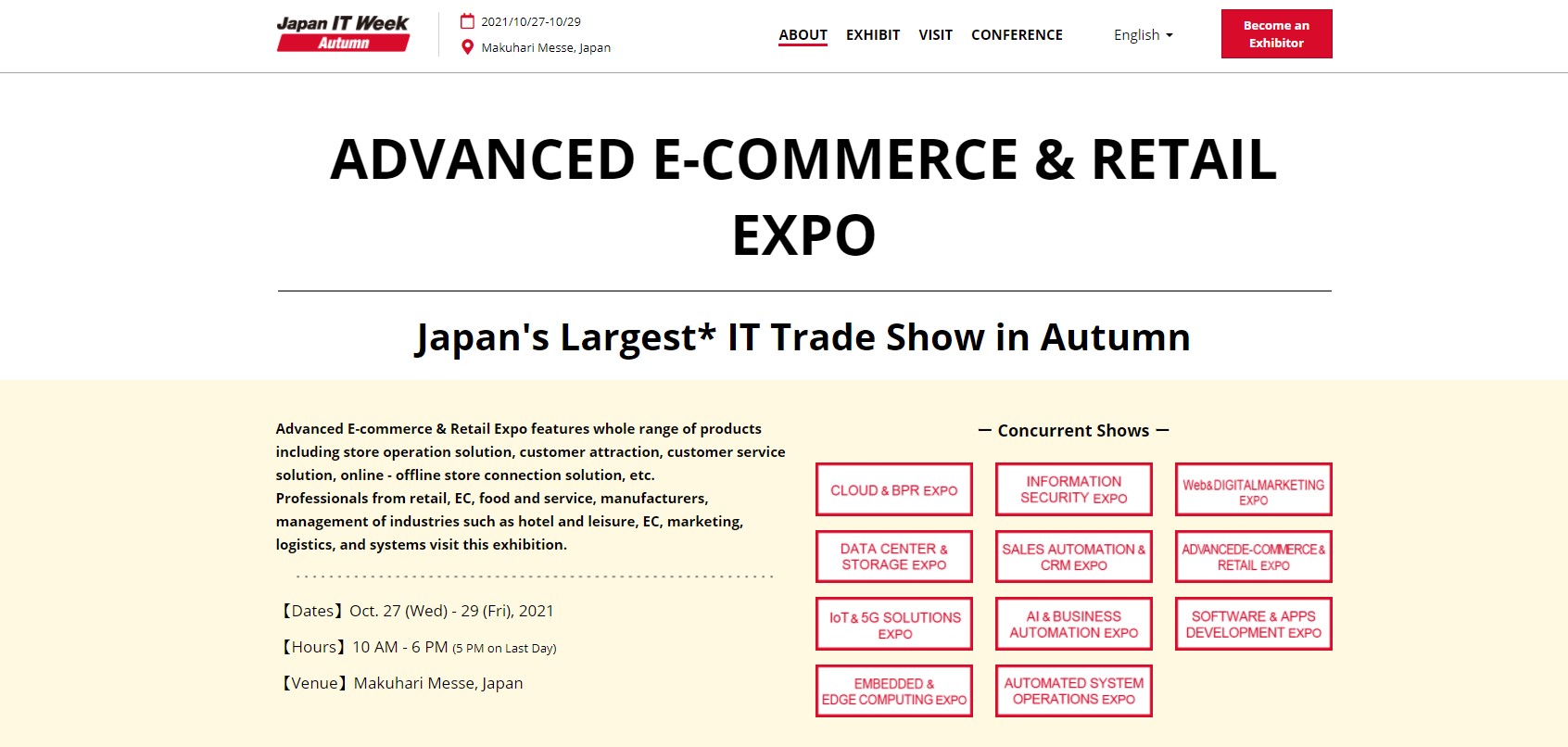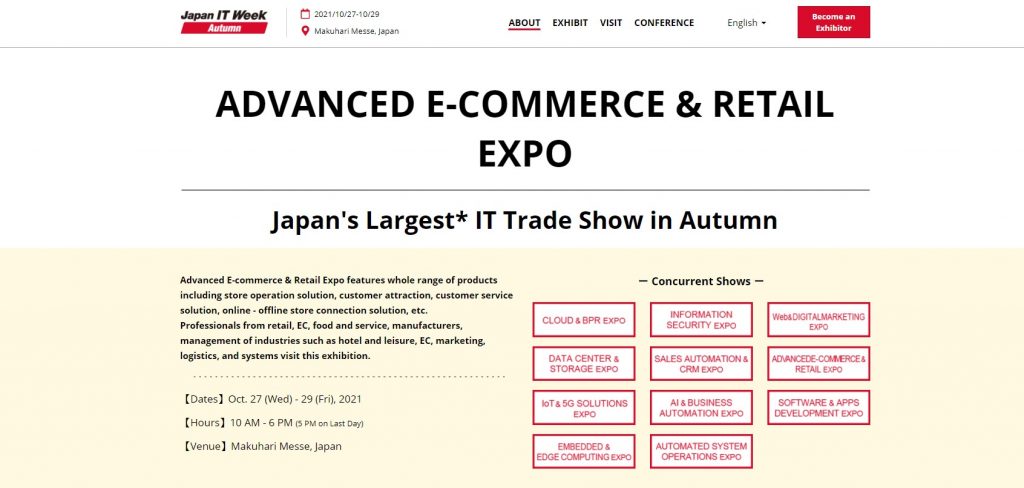 Location: Chiba, Japan
Dates: October 27-29
The Advanced E-commerce & Retail Expo is Japan's Largest IT Trade Show in Autumn. It features a whole range of products, including store operation solutions, customer attraction, customer service solutions, online-offline store connection solutions, etc.
---
Location: Cologne, Germany / Virtual
Dates: November 9-10
What was previously EHI Omnichannel Days has now become EHI Connect. A hybrid implementation of the event is planned for November 9th and 10th, 2021 - online via livestream and on-site at the World Conference Center in Bonn. The EHI Connect 2021 will take place parallel to the EHI Technology Days and is planned with a joint exhibition.
---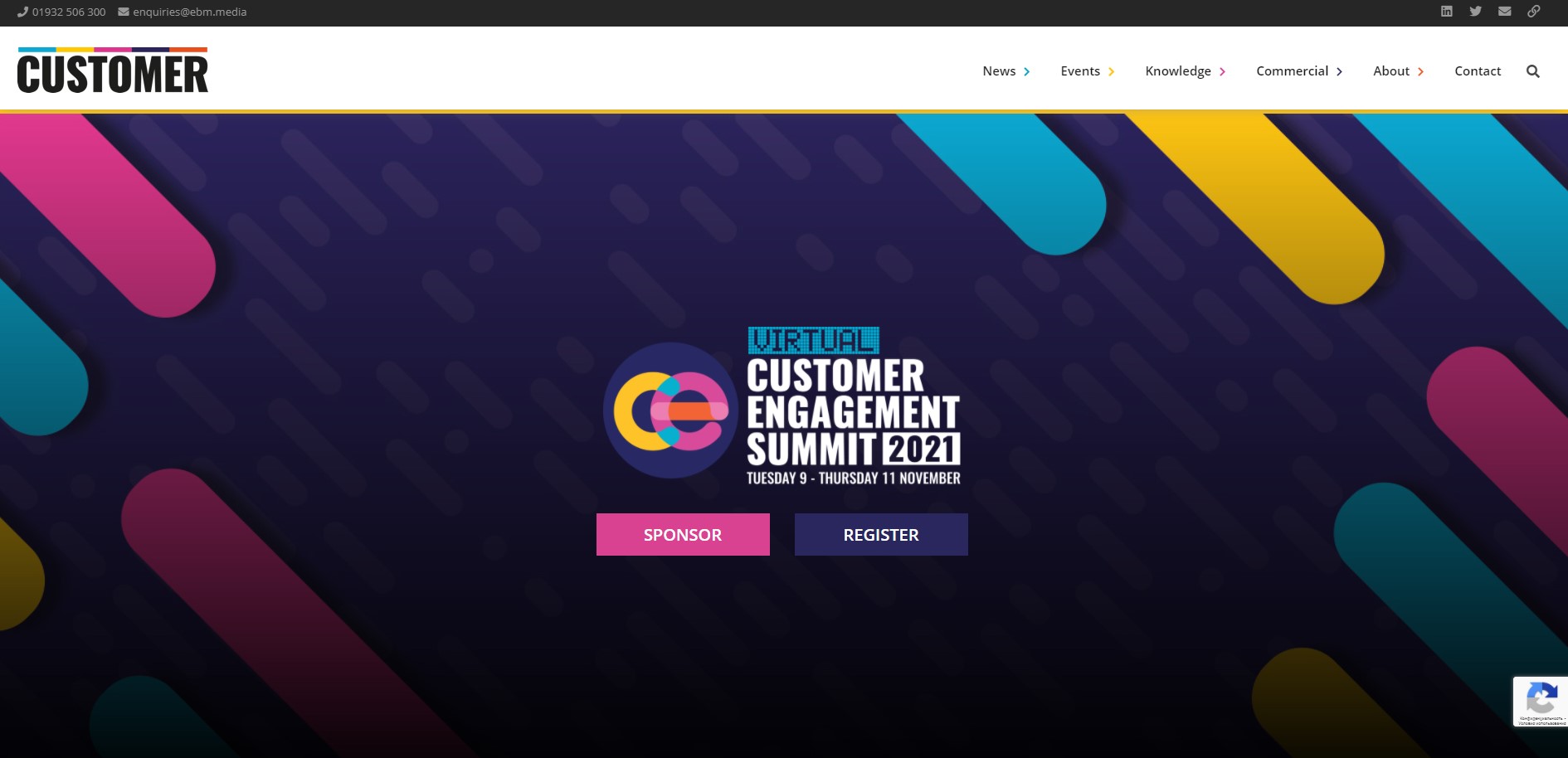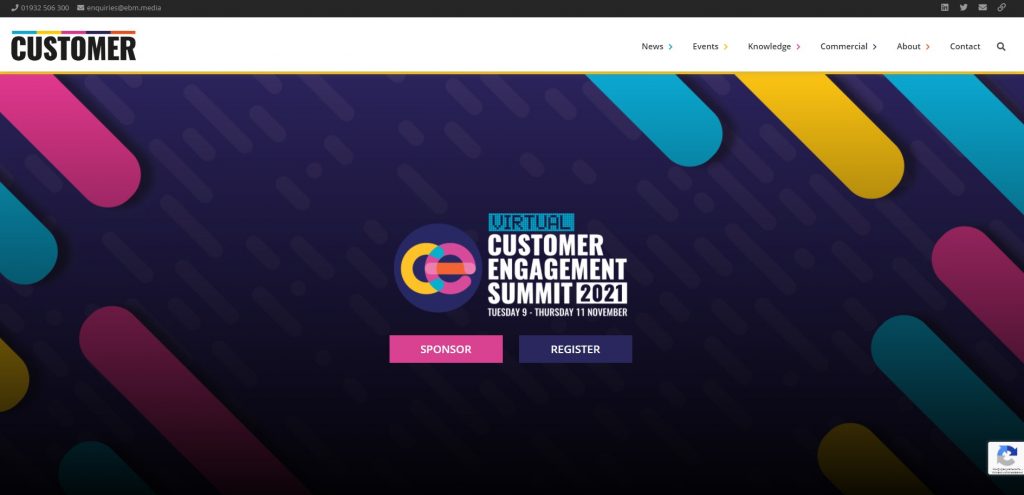 Location: Virtual
Dates: November 9-11
Europe's largest CX event is back for its 10th year. All of this year's Customer Engagement Summit events are currently planned as virtual. They will be broadcasting live from their newsroom-style studio, boasting three days of case study presentations where you'll virtually join 800+ peers. You'll also witness 40+ speakers from world-class brands presenting a realm of case study content relating to the latest innovations in the CX world, helping you to arm yourself with an array of new, exciting strategies to delight your customers.
---
Location: Nashville, TN, USA
Date: December 7
The Nashville one-day eCommerce event includes speakers who are industry leaders and innovators from a broad cross-section of companies. Topics discussed during the summit include The Next Big Ideas in eCommerce, Mobile Engagement, Omni-Channel Strategy, Managing Content in eCommerce, and many more.