According to Forbes, eCommerce sales increased by more than 30% in 2020. While this is good for eCommerce businesses, it also means that there will be more competition.
To help your online business stand out, we have scoured the web for eCommerce trends that are expected to shape the industry for the foreseeable future. From AI to zero fees for returns, here are 19 of the top eCommerce trends for 2021.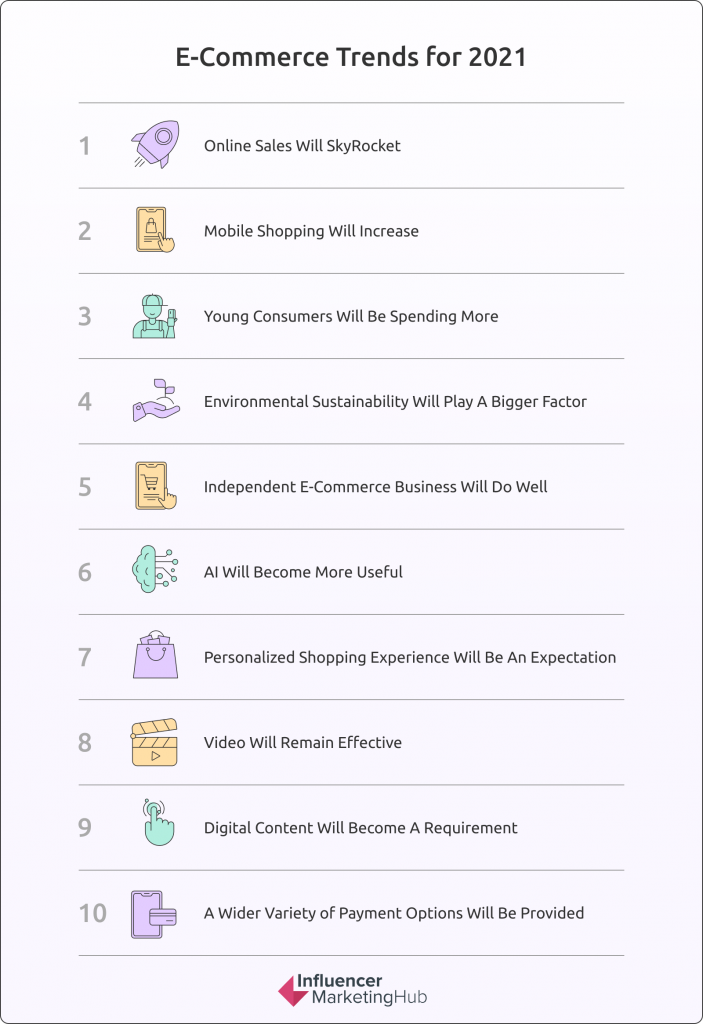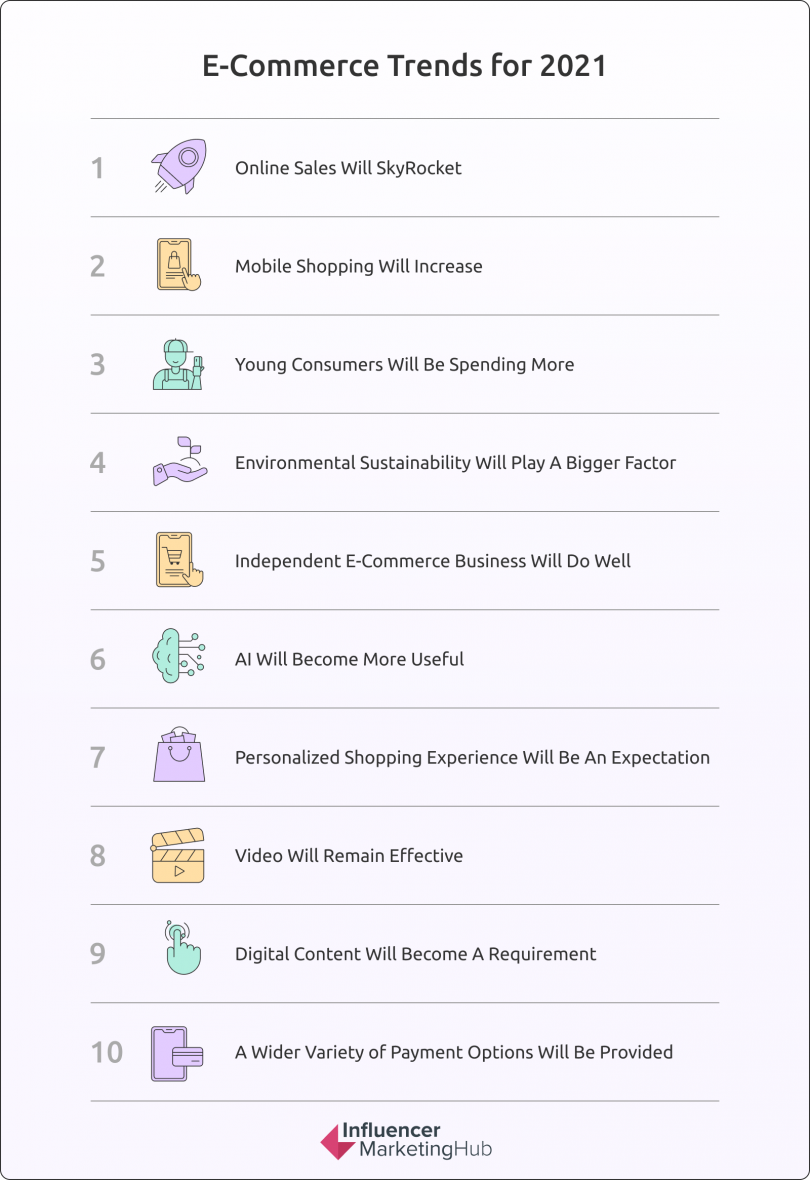 ---
19 eCommerce Trends You Need to Know in 2021:
---
1. Personalized Shopping Experiences Will Be an Expectation
It doesn't matter if you are part of the B2B or B2C industry, personalization will be valued by your target audience. Whether you simply use it in your marketing or take it further and include it on your eCommerce site too, it can help you to generate more sales. In fact, according to Accenture, 75% of consumers indicated that they would buy from an online shop if they recognized them by name and made product recommendations based on what they have bought before.
The following are some examples of how you can offer personalization:
Include product recommendations in your email marketing or, alternatively, send them valuable information about the products that they have already purchased.

Create targeted content that you share via video.

Offer a free guide on how a product can solve the challenges faced by your customers.
---
2. Environmental Sustainability Will Play a Bigger Factor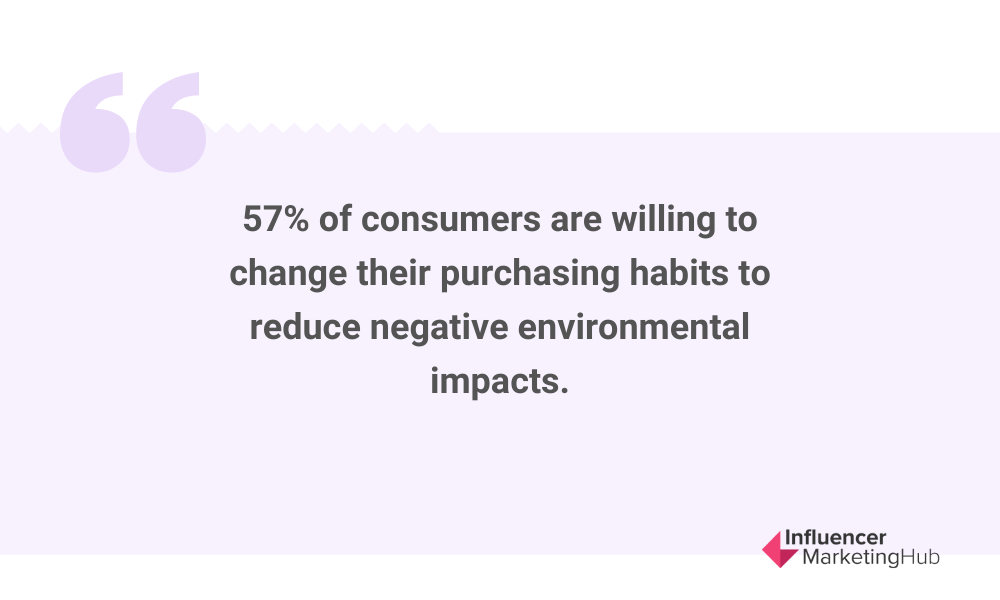 Consumers are starting to place a much greater emphasis on sustainability. According to an online survey completed by Nosto, the world's leading eCommerce personalization platform, almost a third of the consumers they interviewed would be willing to pay more if they knew that the brand dedicated itself to sustainability. A survey completed by IBM and the National Retail Federation (NRF), revealed a similar trend. According to the Meet the 2020 Consumers Driving Change report, 57% of consumers are willing to change their purchasing habits to reduce negative environmental impacts.
So, if your eCommerce business wants to thrive it will need to be willing to adopt more sustainable practices. Values like honesty and transparency will become more important to consumers. From paperless offices to plastic-free packaging, even the smallest change can make a difference in how your target audience perceives your brand.
Here are a few other not-so-obvious ways that you can reduce your carbon footprint:
Ensure that you optimize your product images to increase the speed at which your pages load.

Pay attention to the navigation of your site to ensure that visitors do not need to spend more time than necessary on their devices.

Opt to work with service providers that use renewable energy.
---
3. Chatbots Will Become More Common Practice
Increasingly more online shoppers are starting to interact with chatbots. Insider Intelligence predicts that by 2024, consumer retail spend by means of chatbots will amount to $142 billion. To put this in perspective, this amount was just under $3 billion in 2019.
In today's day and age, consumers have an expectation that they will be able to access customer support 24/7. So, if you want your eCommerce company to keep up with the changing times, using a chatbot that can answer customer queries will be a smart investment. As increasingly more eCommerce businesses start to use chatbots, the development of chatbots will also improve. In fact, it is anticipated that the design will become increasingly more sophisticated and, ultimately, interactive artificial intelligence might even become the new standard for customer service.
---
4. AI Will Become More Useful
In 2021, eCommerce businesses will be able to take advantage of more benefits offered by artificial intelligence (AI). From inventory management to customer service, there are many ways in which AI can serve online stores. Ricky Ray Butler of BEN Group specifically highlights the value that AI can offer for content creation. She goes as far as to state that brands will realize that AI is a must-have as the rate at which they need to produce and share content will be too much for any mere mortal.
---
5. Mobile Shopping Will Increase
According to Statista, it's expected that in 2021, 72.9% of all retail eCommerce will be generated by means of mobile commerce (the buying and selling of products via smartphones and tablets). So, if your eCommerce site is still not optimized for mobile devices, you are possibly missing out on a huge market share which will only grow in the years to come.
---
6. Video Will Remain Effective
By adding videos to your website and social media channels, you can capture your target audience's attention and keep them engaged for much longer. As this medium is also extremely versatile, you can use it for a wide range of purposes. From providing answers to common customer problems to simply using it to display your products better, video can be utilized effectively by virtually any eCommerce site.
In addition to creating videos, you can also consider creating shoppable videos if you are feeling more adventurous. With a shoppable video, the only thing consumers have to do is click on one of the embedded clickable links and they will be directed to the page where they can find more information about that specific product or purchase it online.
Here are some powerful video marketing statistics just in case you need more convincing:
According to Marketing Land, up to 62% of people agreed to being more interested in a product after seeing it in a Facebook Story.

Socialbakers have found that Facebook video promotions are now as popular as photo promotions.

According to Animoto, 80% of marketers feel upbeat about the return on investment of video ads that were shared on social media. They have also found that video ads on social media are the most common way that consumers find new products and brands.
---
7. Younger Consumers Will Be Spending More
According to Shopify, about two thirds of younger consumers (aged 18 to 34) are spending more money online currently than prior to the COVID-19 pandemic. For older consumers, this increase in spending was only between 41-57%.
So, in 2021, eCommerce stores should seriously consider including consumers in their 20s and early 30s in their target audience. To take advantage of this trend, brands will also have to adjust their marketing strategies to focus on the channels that this age group uses more often, such as TikTok. With regards to TikTok specifically, Mae Karwowski of Obviously anticipates that TikTok will continue to introduce new features that will make it more convenient for marketers to use to reach their younger target audience.
---
8. Independent eCommerce Businesses Will Do Well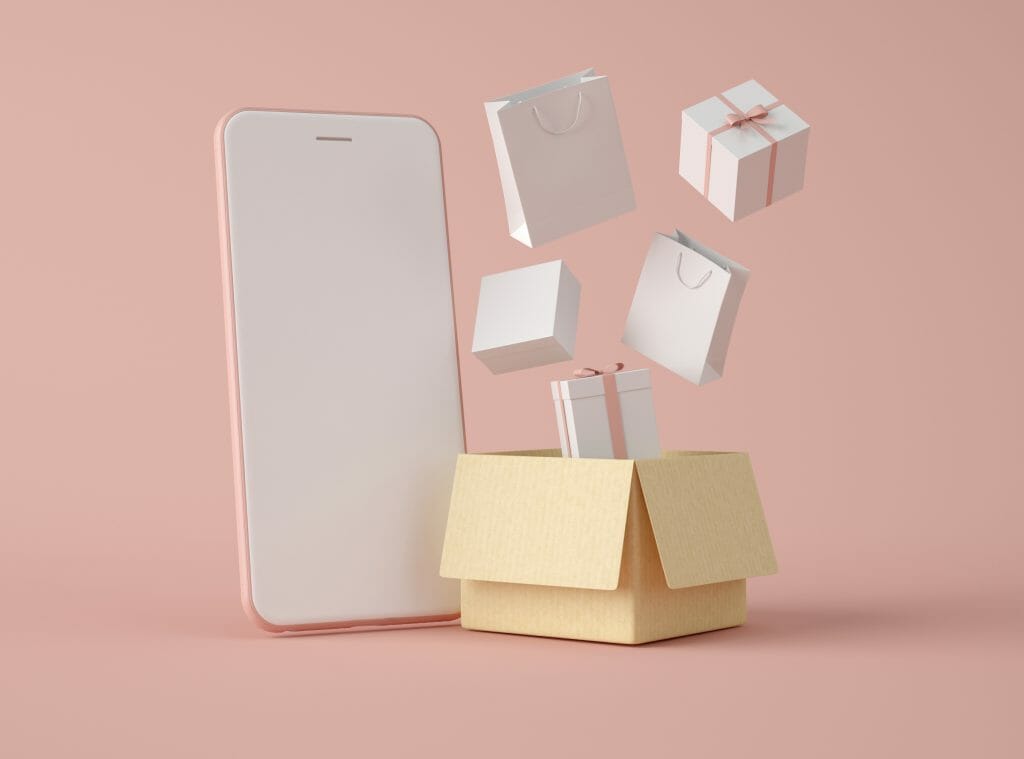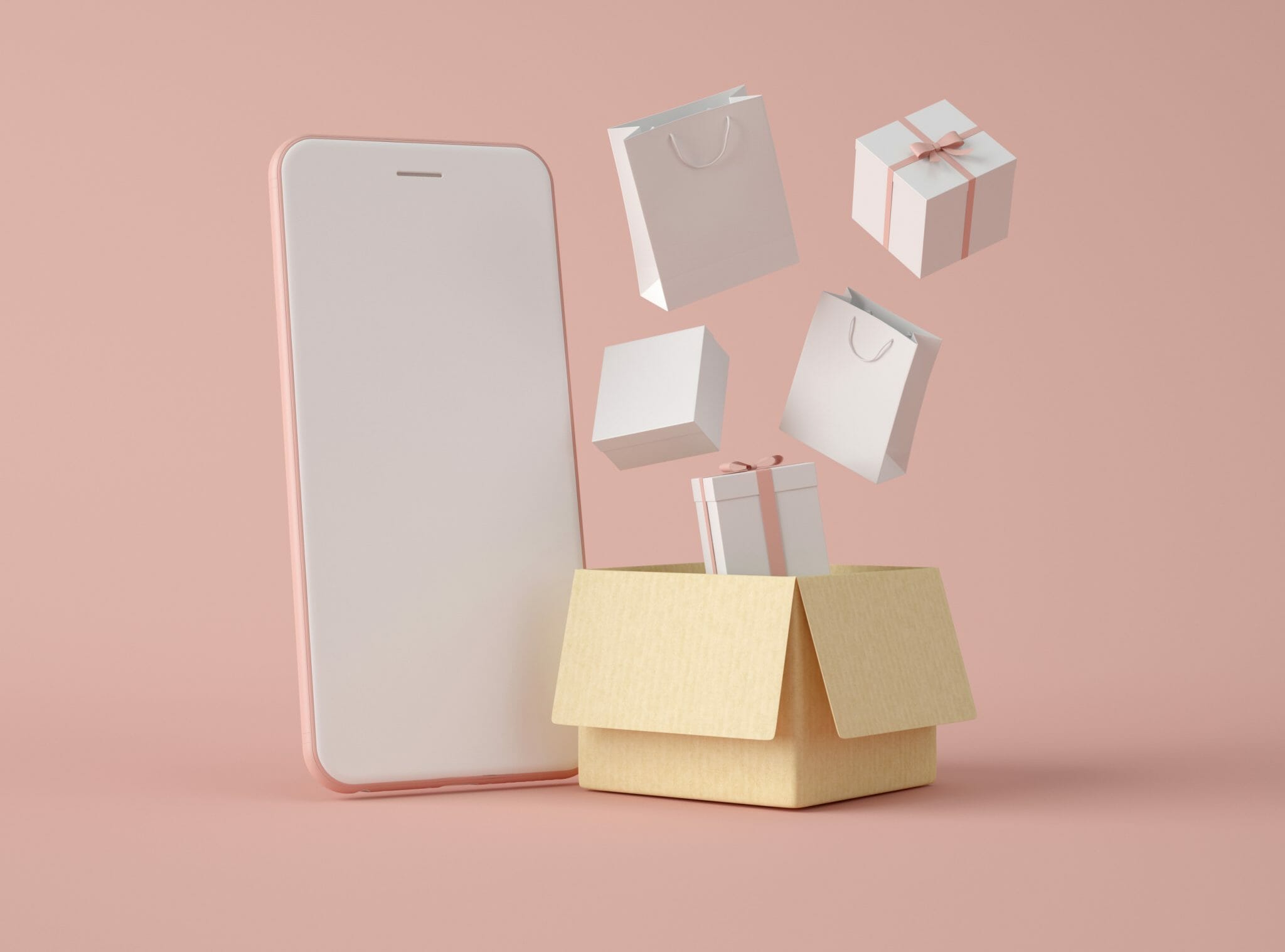 Increasingly more consumers are growing more comfortable with the idea of buying from an independent business or a new brand. Roger Figueiredo of #paid shares this sentiment and believes that in 2021 creators will be the new retailers.
This focus on supporting smaller businesses can partly be attributed to the pandemic with a third of consumers identifying the desire to support entrepreneurship as the reason for supporting an independent business, according to Oberlo. Other reasons include searching for a unique product range and good customer service.
So, if your eCommerce business can focus on offering an interesting range of products that few other online stores offer and you make sure that your customer service is first-class, 2021 can be the year for your business.
---
9. Free Returns Will Become a New Standard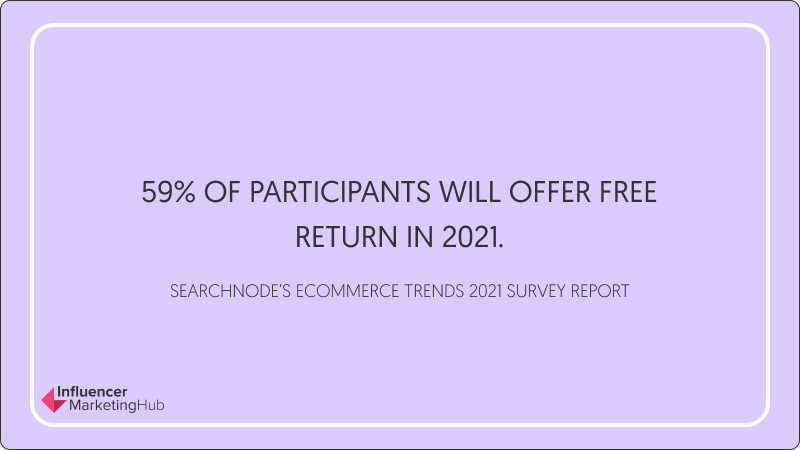 A survey completed by SearchNode, Ecommerce Trends 2021 Survey Report, revealed that 59% of participants will offer free return in 2021. Add to that the 12% that indicated that they are still considering it and it becomes clear that free returns could become a new standard.
---
10. Subscriptions Will Be Attractive (Even for Products)
The director of Kensium, David Zimmerman is anticipating that increasingly more businesses will provide subscription services. His prediction is echoed in SearchNode's report that has found that about a third will offer product subscription services in 2021.
When it is done right, subscription can be a win-win. Your customers will find it convenient, while it can help your eCommerce site to plan its inventory better.
---
11. More eCommerce Businesses Will Finance Customers
SearchNode's Ecommerce Trends 2021 Survey Report also identified that customer financing will grow in popularity. Almost half (45%) of the participants indicated that they will offer financing to their customers in 2021. Less than a third (28%) indicated that this was not on the cards for 2021.
---
12. A Wider Variety of Payment Options Will be Provided
If you do not offer a wide variety of payment options, you risk losing a sale. A variety of payments options can also help to boost conversion rates on mobile devices in particular. As mobile shopping is expected to increase even more in the years to come, it will make sense for eCommerce sites to reassess the payment options that they offer. Also, as offering a personalized customer experience is expected to become more crucial, more ways to pay will help you to capitalize on more than one emerging trend.
Though, according to data gathered by SearchNode, cryptocurrencies payments will most likely not be one of the payment methods that will be embraced by the masses soon. Only 1% indicated that they have plans to introduce it in 2021.
---
13. Augmented Reality (AR) Will Become More of a Reality
In short, with augmented reality (AR) a customer can see how he/she will look in a specific outfit or how a furniture item will fit in with their living room. So, online businesses that focus on home decor and fashion specifically will be able to improve the shopping experience by embracing AR. The main advantage of using AR is that your customers will be able to get a much better idea of the products while browsing online.
According to 1Digital Agency, more than a third of consumers would shop more often online if they could try on products virtually. What is arguably even more impressive is that more than 20% indicated that they would choose an online store over a physical store if the online store offered AR.
---
14. Increased Demand in Certain Home-related Product Categories
According to Kevin Zhang, a serial eCommerce entrepreneur and co-founder and CEO of Kreator eCommerce, the global COVID-19 pandemic will have a permanent impact on consumers. There are certain product categories, like sanitation, that consumers will view in a new light moving forward. This means that innovative eCommerce business owners can look to investing in specialized segments of the market that previously had low appeal before 2021. Zhang adds that products that can keep consumers safe from viral outbreaks in the future will be in demand in 2021 and beyond. His top suggestion - offering a subscription box with sanitation products.
---
15. Voice Search Will Become Second Nature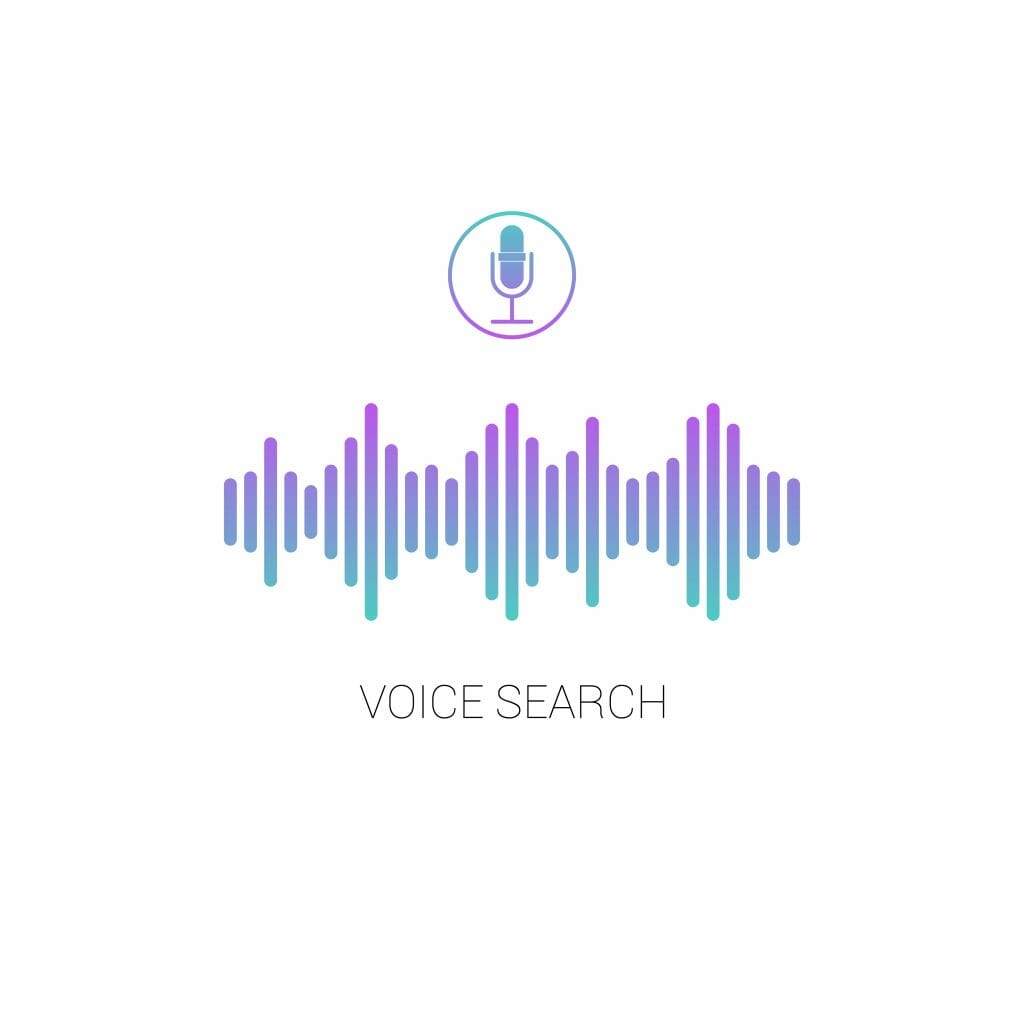 According to Loop Ventures, it is anticipated that three quarters of households in the United States will have a smart speaker in four years' time. As a result, increasingly more people will use voice search for online shopping too with voice commerce sales expected to reach $40 billion by 2020 based on the data from OC&C Strategy Consultants.
This will have an impact on the content and keywords that eCommerce stores should use. To optimize your site for voice search, you can, for example, use long, conversational keywords, question-type keywords and natural language.
With regards to content, solution-focused content will be more in demand. Most of the time, we quickly use a voice search to get an answer for a question. So, the most effective content will answer questions about your products that your customers will ask by means of a voice search.
---
16. Multichannel Selling Will Be the Way Forward
To help boost conversions, more eCommerce businesses will look to Facebook advertising and direct selling via social media. According to SearchNode's report, 42% of respondents are planning to sell directly on social media in the coming year. The advantage of using this strategy in addition to your eCommerce site is that it is usually simpler and more convenient for customers.
So, to take advantage of consumers' eagerness to buy directly via other channels than just a store's site, you should seriously consider listing on marketplaces too. Identify the top marketplace for your industry and become a seller there. Though, this should be done in addition to your eCommerce site. By just listing on these marketplaces, you will ultimately reduce the opportunities for your brand to grow.
---
17. Influencers Will Become a Valuable Asset
According to Jordie Black of ZINE, more eCommerce brands will rely on influencers in 2021 for content creation. In fact, Paul Johnson of Lumanu, predicts that the term "creator" will begin to replace the term "influencer" as creators are given recognition for their production value instead of merely the number of social media followers.
When working with an influencer, the objective should be to create anything that your target audience will find valuable. So, think broader than just advertisements!
---
18. Digital Content Will Become a Requirement
The pandemic has proven how important online advertising is in today's day and age. With the eCommerce market expanding rapidly, the competition will grow. In order to stand out on the web, eCommerce businesses will have to start focusing more and more on innovative advertising content.
---
19. Online Sales Will Skyrocket
If after reading these trends you still feel unsure if you want to put in more work to keep up with the times, consider this statistic. Online sales is projected to grow to 4.5 trillion in 2021, according to Statista. Consumers are starting to trust online stores more and improvements in website design means that it is actually convenient to shop online. While the global COVID-19 pandemic has helped to fuel online sales tremendously, experts anticipate that the positive effect of the pandemic on eCommerce will be long-lasting.
---
Wrapping Things Up
It might be relatively easy to set up an online store (especially with the huge selection of eCommerce platforms available), but to grow your business from there can't be done in the click of a button. If you want your online venture to be as successful as it can be and get your share of the 4.5 trillion online sales, you need to think strategically and adopt your strategies continuously to meet changes in consumer behavior.
What worked last year or even last month is not guaranteed to get the same results tomorrow. With the advances in technology, there are more tools available to eCommerce businesses. And, consumers know that. As a result, they have grown to expect personalized experiences and more options. After all, if you have the means to improve the online shopping experience for your target audience, why shouldn't you? Staying up to speed with the latest developments in eCommerce trends can be hard work, but by making the effort you business will stand out in the saturated industry.