Email marketing is a technique where you send emails to your customers and prospects to get more conversions. It aims to convert one-time buyers into repeat customers and get prospects to make their first purchase.
It is a simple, direct, and effective way of connecting with your leads and is very cost-effective. In fact, marketers claim that email marketing can give them an ROI as high as 44x. This is probably why it is still one of the most used digital marketing techniques. However, not everyone who starts using email marketing can hope to achieve those numbers right away. You need to finetune your email marketing strategy and process to eventually reach a point where you start getting a good ROI.
That's why we have come up with this email marketing guide for beginners to help you get started on your path to email marketing success.
---
The Ultimate Guide to Email Marketing:
---
Why Email Marketing Works
If you are still not convinced whether you should invest in email marketing, here are two reasons that will change your mind.
You Control Who You Target
Email marketing is the most direct form of marketing and gives you a lot of control in who you want to send your marketing communications too. As these are people who signed up for your emails, they are already interested in your brand. That's why, with email marketing, you can target only relevant leads.
It Gets More Conversions
As discussed earlier, email marketing gets quite a high ROI, much better than most forms of marketing. This is, in part, due to the fact that you send emails to people who have already subscribed to your emails. These people are easier to convert because they are already interested.
---
How to Succeed in Email Marketing
Now that you know the benefits of email marketing, let's discuss some of the ways to get the best results.
Build Your Email List
The first step in running a successful email marketing campaign is to build your email list. This will help you target the right people with your marketing communications.
Your website is the best place to get people to sign-up for your emails and build your email list. Optimise your website for conversions using A/B testing and other CRO techniques. These do not just aim to get sales conversions but also optimise your site for building an email list.
Place call-to-action buttons at strategic locations on your website that prompt your website visitors to provide their email information. Add an email sign-up form on your "about us" page and all of your most-visited landing pages.
Another great way to get people to sign-up for your emails is to use lead magnets or gated content. This essentially means giving people something they value in exchange for divulging their contact details. This could be anything from an ebook to a resource guide, but has to be something relevant to your target audience.
Also, ensure that your email sign-up forms are short and do not have too many fields. A lot of people might just leave without signing up just because it looks like too much effort to fill the form. So, keep your forms short and simple and keep important fields only. A lot of businesses actually just limit it to one field, which is the email address.
Use Email Templates
The next step is to actually design and send emails to your subscribers. This is probably the most important part of the entire email marketing process. The more engaging your emails are, the higher the ROI that you will get.
However, creating emails from scratch is not the smartest way to get things done. It takes more time, effort, and money to do that. The best alternative to that is to either create your own email templates or get them from third-party websites.
There are a lot of sites that provide free email templates that you can simply customise and use. You can find templates for different kinds of emails that you might need to send to your subscribers as a business.
Use These Tips to Get High Open Rates
Here are some techniques to get higher open rates for your emails:
Send emails in late mornings or early afternoons to get better open rates.

This is because people's inboxes are usually crowded in the mornings and your email will just get buried in a crowd of emails.

Emails delivered in the afternoon when inboxes are not as crowded usually get higher open rates.

Use

catchy subject lines

that immediately grab attention.

Use action words and strong verbs that encourage people to take action.

Avoid using promotional words like "free" or "deal" or anything else that might trigger the spam filter and tag your email as promotional.

Add a number or stat that adds credibility to your subject line and generates curiosity.

Add an emoji to your subject lines to make it light and creative, a quality that people usually tend to like.

Personalise your email subject lines, if possible, to immediately grab your target's attention.

Ensure that the content of your email is relevant to the people that you're sending it to, otherwise, they may mark you as spam.

Keep your email subject lines short and simple to ensure that they are easy to read even on mobile devices.

Add at least one call-to-action in your emails and make sure that it is clearly visible.

Add visuals to your emails to make them more interesting.
---
Use Email Marketing Platforms For Email Automation and More
After all is said and done, you have to understand that running an email marketing campaign for tens of thousands of subscribers is not an easy job. It takes time and effort to manage the whole process. Therefore, it is a good idea to use an email marketing platform to help you manage the process better.
Most of these platforms provide email automation feature that allows you to send bulk emails automatically. Here are some of the best email marketing tools that you can use.
---


This is the most popular email marketing platform trusted by brands and marketers worldwide. It is an all-in-one platform that can help you manage all aspects of your email marketing campaign.
It has email templates that you can use to create different kinds of business emails. Its Content Studio is a designer tool that helps you create engaging emails from scratch or using their templates. Moreover, you can store your own branded images and other visual elements to ensure that your emails follow all brand guidelines.
It also has a brilliant email automation feature that you can use to send bulk emails at the right times to the right people. For example, when a user first signs up for your emails, you can send an automated welcome email using this tool.
MailChimp also has built-in analytics that provides useful insights into your campaign's performance and ways to improve it.
---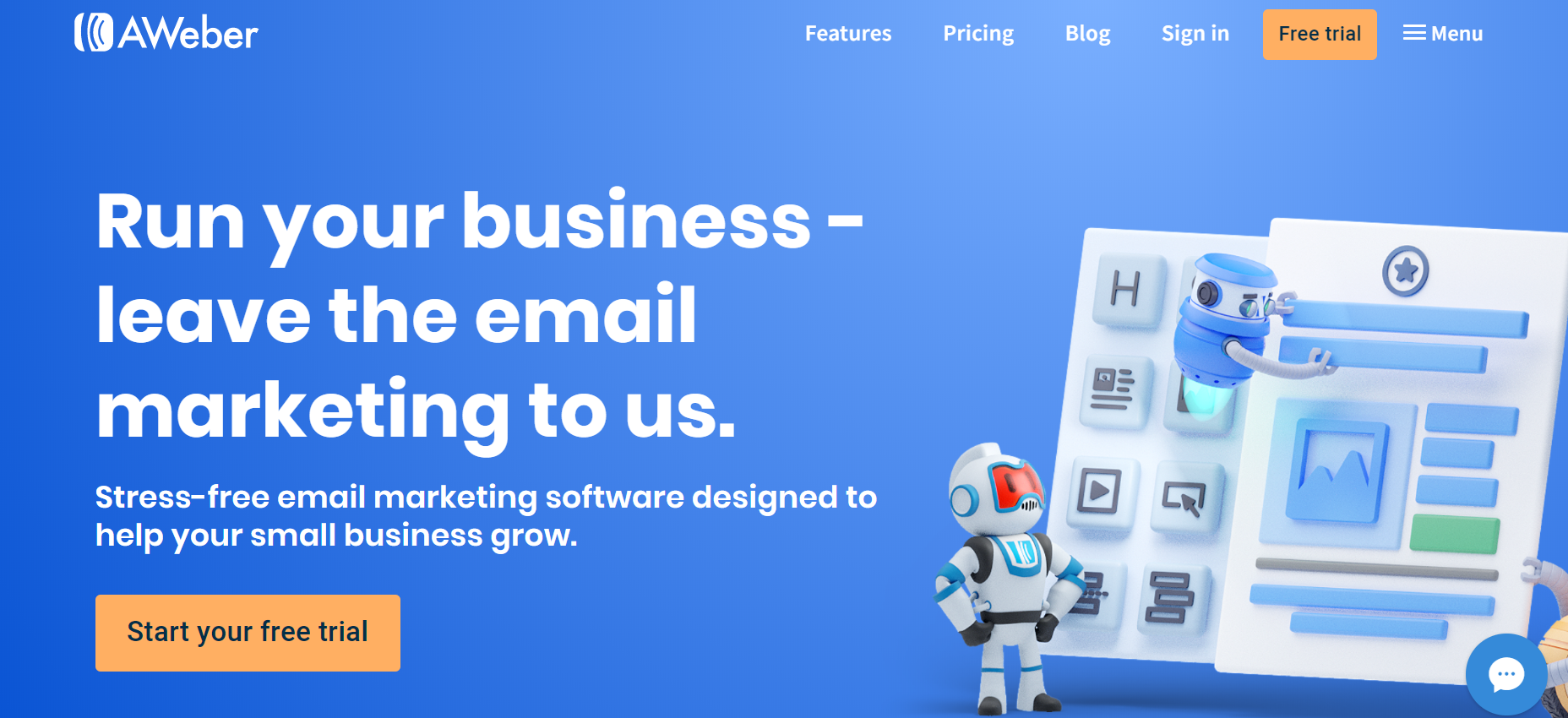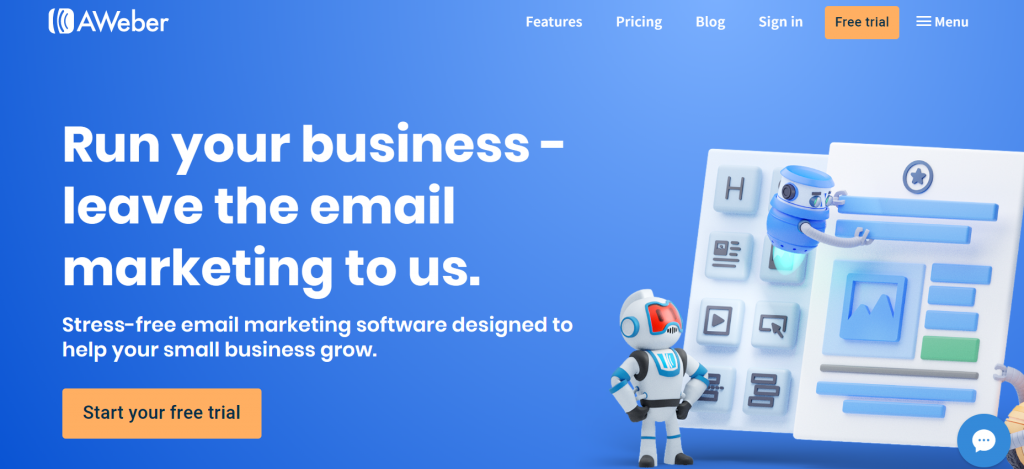 This is a powerful email marketing platform that comes equipped with lots of useful features. You can build and save your email lists, design engaging emails, send automated emails, and a lot more using this tool.
It also provides email templates and design tools that you can use to customise your emails. Moreover, it comes with a built-in analytics tool that can help you identify areas of improvement and optimise your future campaigns.
AWeber also has a smart designer tool that can help you create customised email templates. You can use these later and avoid creating emails from scratch.
---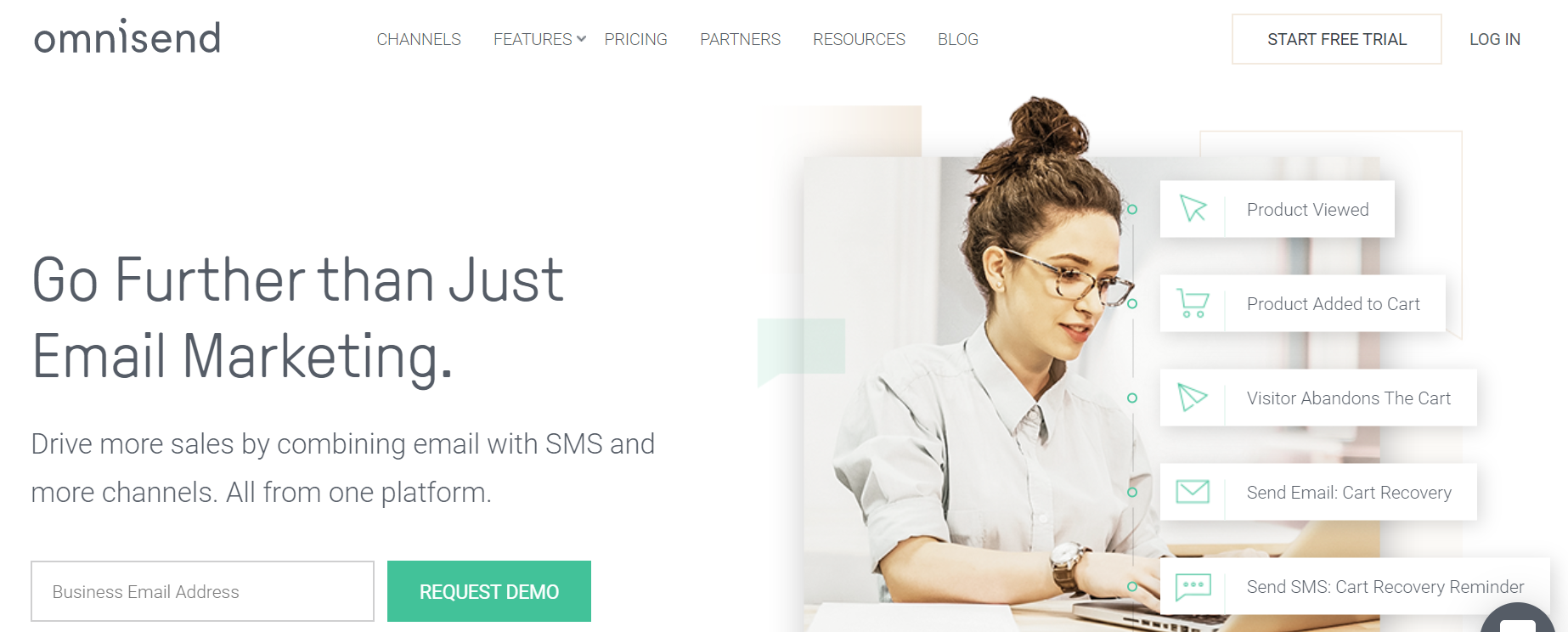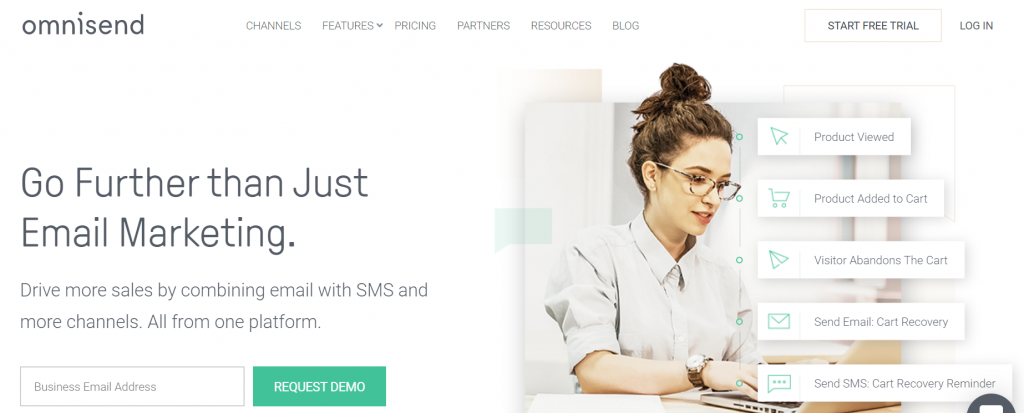 This is a tool that combines sales, email marketing, and SMS marketing all in one. You can integrate different business functions with email marketing and run sophisticated email campaigns.
It has a simple-to-use, drag-and-drop builder that makes it fun to design your emails. It is also very good for running drip email campaigns because of its campaign booster feature. This sends the same email to a subscriber again if they didn't open it the first time. This helps you get higher open rates.
This tool does not just help you manage your campaign but also build your email lists. You can create optimised email sign-up forms to get your website visitors to divulge their email information.
---
Conclusion
Email marketing is a traditional marketing technique that is still relevant in today's marketing landscape. And, it is one of the most cost-effective marketing techniques that can help you get more conversions for less.
Use this post as your reference to understand the basics of email marketing and how to get started with it. If you haven't tried using it yet, start investing in email marketing right now.
What are you waiting for? Start your email marketing campaign right now.