Amazon has millions of sellers worldwide, and with continuously escalating competition, it can be challenging for sellers to drive sales and generate income. When executed properly, running Facebook Ads for Amazon FBA can help propel leads and conversions, grow your income, build your audience, and boost your rankings on Amazon search engine results. It's a cost-effective and scalable way to generate traffic outside of Amazon.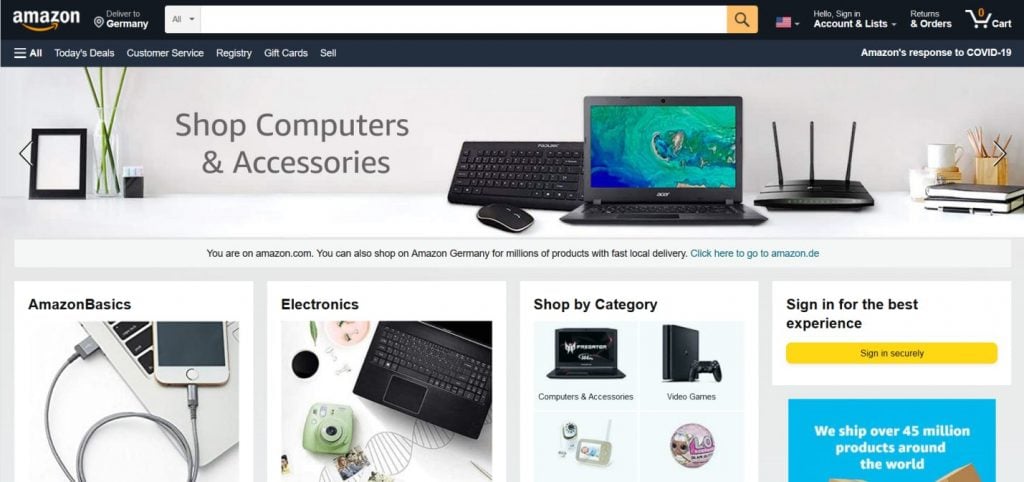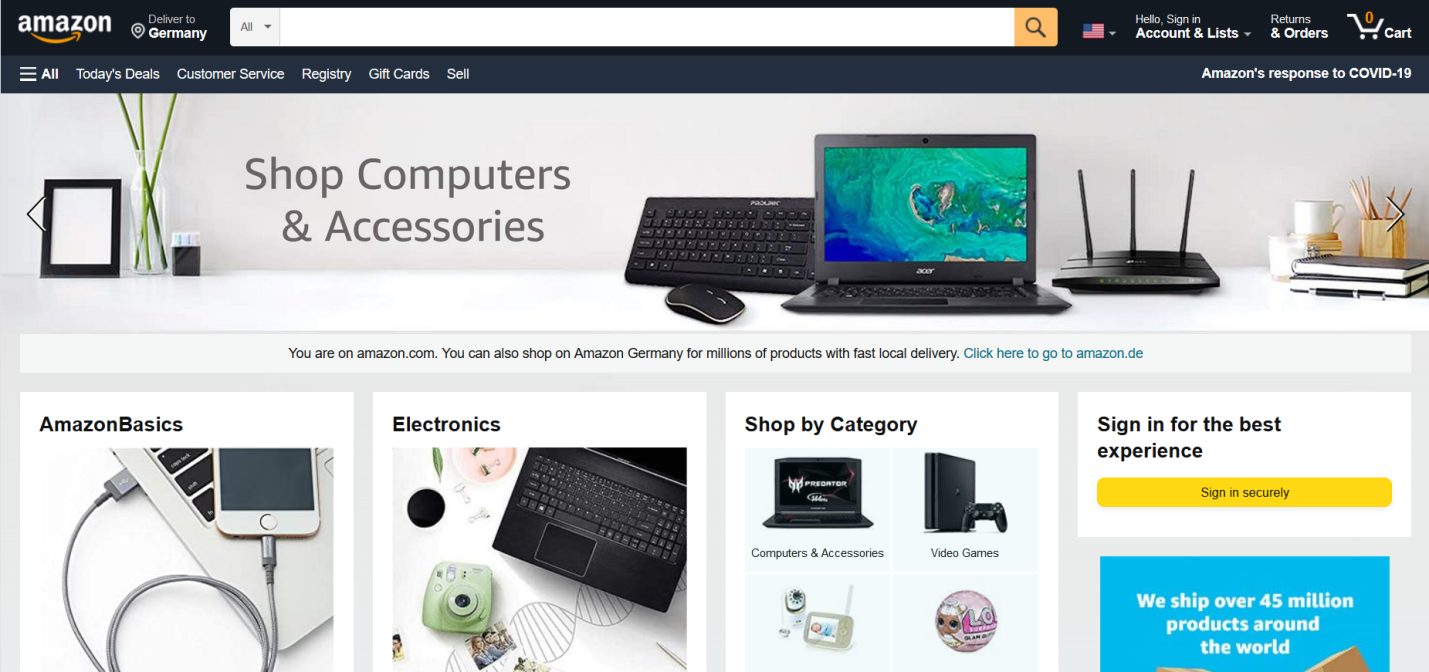 In this article, we'll take an in-depth look at Facebook Ads for Amazon FBA and how you can run your own to increase product visibility and drive more sales. Moreover, we'll cover the best practices you can follow to ensure that you won't end up wasting your ad spend.
---
Your Complete Guide to Using Facebook Ads for Amazon FBA:
---
Are FB Ads Right for Your Brand?
Right off the bat, you need to determine whether or not using FB Ads for Amazon FBA is right for your brand. Keep in mind that advertising on Facebook isn't the ideal venture for every business.
Ask yourself if your target audience is on Facebook. If they are, then Facebook Ads can become a powerful set of tools. If your specific audience isn't on Facebook, then it might be best for you to invest in and advertise on platforms they're actually using.
---
Benefits of Using Facebook Ads for Amazon FBA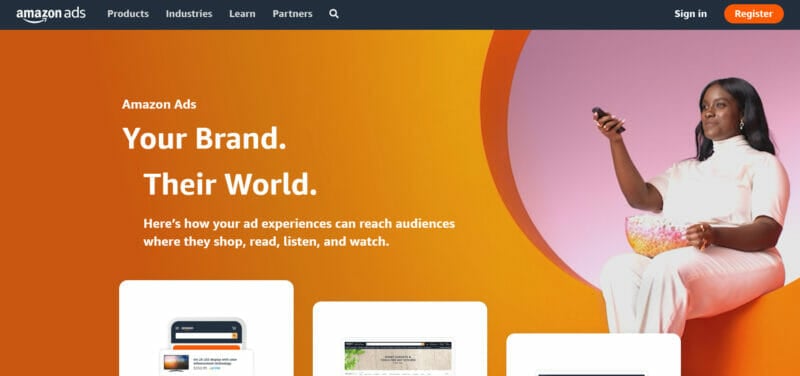 Amazon already has several powerful marketing tools that can help sellers optimize their listings to improve product visibility. Amazon's Sponsored Ads, for example, can get your product on the front page. They are cost-per-click (CPC) ads that promote a seller's individual listing on Amazon.
Amazon Sponsored Ads are a relatively easy-to-use tool designed to strengthen your product placement on Amazon, thus helping you gain better visibility and awareness, which can lead to increased sales and page traffic.
But while these robust tools help you market your products on Amazon, it's not the only way to promote your products and scale up your business. According to a Jungle Scout Consumer Trends Report, 40% of consumers are searching for a product online using a social media platform. Furthermore, 30% are shopping for products online through Facebook, indicating that social media platforms are being used by consumers as search engines and retail outlets.
Facebook advertising uses an algorithm that prioritizes ads based on factors such as ad rank, cost per click, and ad relevance or quality.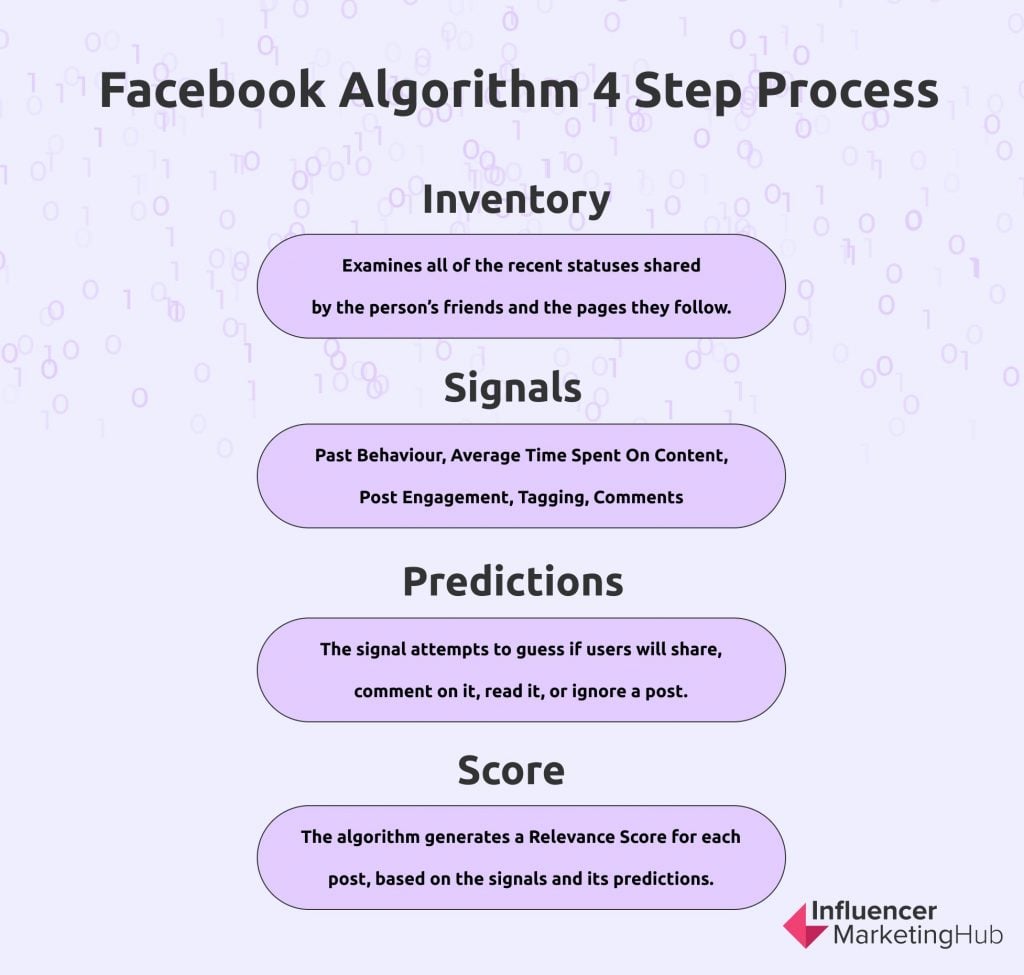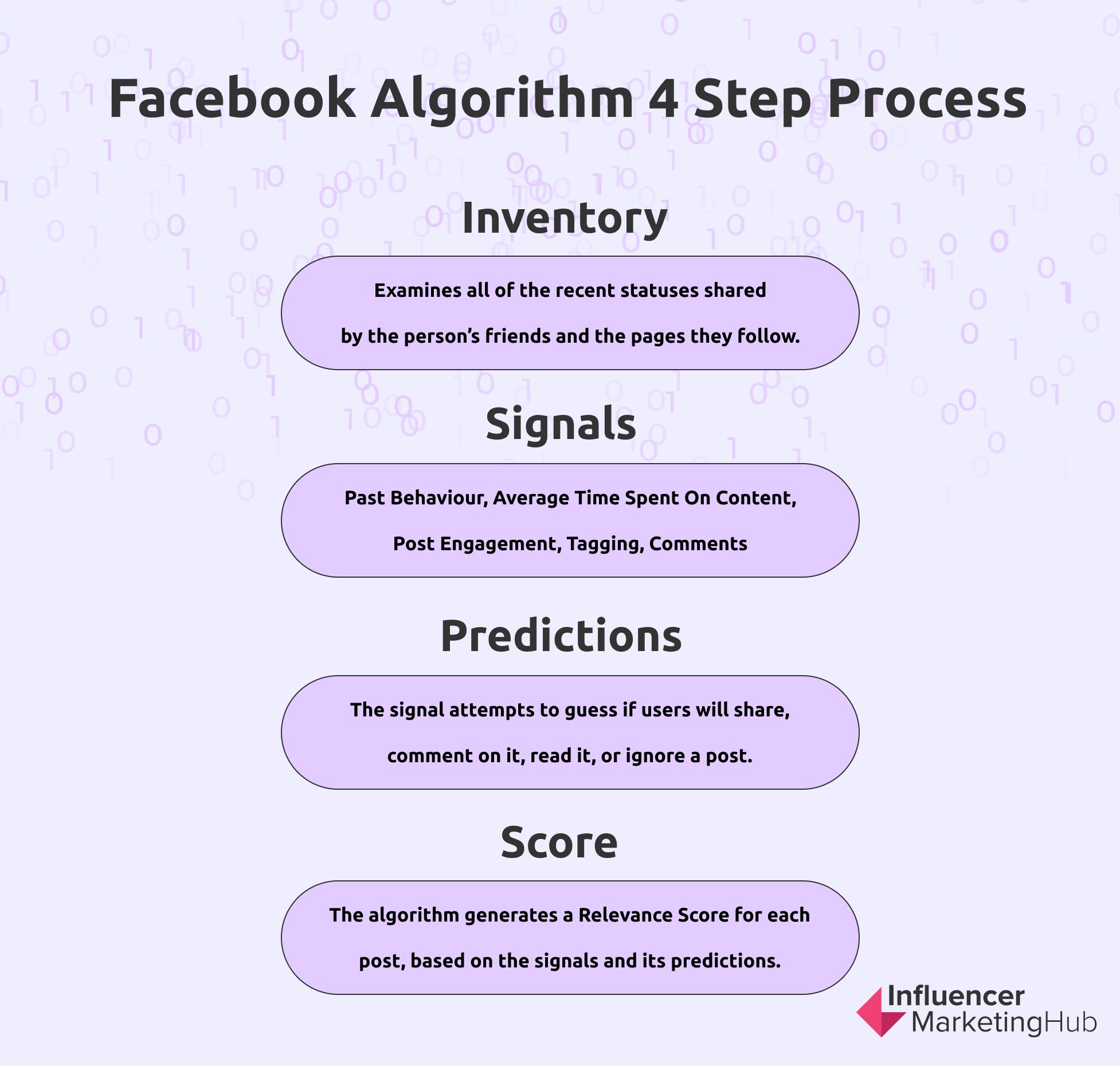 It's also highly likely for the algorithm to target ads that generate interaction from users. Moreover, being able to drive your own traffic from Facebook Ads enables you to:
Access a broader sales funnel

Gather customer information that you can use later on for remarketing efforts

Be better able to determine and control your advertising strategies
Below are more benefits that you can enjoy:
Facebook Ads is one of the most effective tools you can use to promote and grow your online business. With 2.9 billion monthly active users, Facebook is a platform that lets you access an international and diverse user base, along with a variety of advertising tools.
Access to a targeted audience
Facebook Ads let you build a highly targeted audience base. Given Facebook's access to user data, it can provide a significant amount of information to advertisers. This enables them to show targeted ads to users who would most likely be converted into high-value customers.
When executed properly, FB Ads for Amazon FBA can put your business and your products in front of your ideal customers. It also paves the way for retargeting, which gives you several touchpoints and lets you make the most out of your customers' lifetime value, which is an important metric every business has to measure.
Customer lifetime value (CLV) indicates the total revenue you can expect from a customer throughout their entire relationship with your business. It's a crucial metric to measure because, when optimized, it can positively affect your revenue, and help you boost customer loyalty and retention rates, reduce acquisition costs for new customers, and target your ideal customers.
Potential to generate high ROI
FB Ads for Amazon FBA can potentially generate a higher return on investment (ROI), given that 1.84 billion active users visit Facebook every day. With 78% of American consumers discovering retail products via Facebook, it has become a very viable platform for marketers and businesses.
In fact, more than 200 million small businesses worldwide are using Facebook's tools, such as the Facebook Page, which enables businesses to publish relevant information, including contact details and the products or services they're offering. This lets them become more discoverable by the social media platform's large international user base while growing their online presence at the same time. It also provides them with an avenue through which they can engage and interact with their target audience.
Potential for customization
FB Ads offer a higher customization potential for businesses. Facebook itself collects user data that you can use to better target your ads and specific customers.
---
Mistakes to Avoid When Using Facebook Ads for Amazon FBA
Not optimizing your listings
Not optimizing your product listings can negatively affect your business. It can prevent you from capitalizing on ranking boosts, and it can attract traffic that's not particularly beneficial for your business.
To ensure that your listing is optimized, here are some factors you can check:
Sending your traffic directly to Amazon
Now, this subject can be a bit tricky to grasp, as it has its pros and cons. Sending your external traffic directly to your listing may cause you to miss out on certain things, such as being able to create a customer list. If you send your external traffic to a landing page instead, you have the opportunity to ask your customers for their contact details, allowing you to create a customer base. Furthermore, tracking conversions through this method can be challenging.
Ideally, you should direct traffic from FB Ads to a landing page before directing them to your Amazon listing.
Lack of split testing
The lack of split testing or using poor A/B tests can prevent you from knowing whether or not your FB Ads are reaching your target audience.
---
Methods to Drive Traffic to Your Amazon FBA Listings
Using FB Ads to drive external traffic directly to Amazon
It's more likely for businesses to get plenty of cold traffic or page visitors who are just passively scrolling but aren't ready to make a purchase yet. It's highly probable that they're still unfamiliar with your brand or product, which is why it's important for your ads to be informative. They let potential customers know more about you, your brand, and what you're offering.
Once your customers start to recognize or understand your brand, you can retarget them later using engagement ads. These provide you with a great opportunity to encourage your customers to purchase directly from your Amazon store through incentives like discounts or special coupons.
With this method, it may take some time before you see results. But although your conversion rates may still remain significantly low, ads are still considered as a valuable source of traffic.
Using FB Ads to drive traffic to your landing page
The second method requires you to direct the traffic generated from FB Ads directly to your landing page.
You might have come across a website landing page while browsing the web. The landing page is a single-page website that's used to capture leads. It's also most often the first point of contact customers have with your business, and it lets them know more about your brand, your story, and what you're offering.
By creating a landing page, you're able to do the following:
Collect customer details, such as their name and email address, that you can use for future promotions or remarketing campaigns

Filter visitor traffic, enabling you to determine customers with optimal buyer intent and filter out customers that have little to no buying intent
Your landing page also provides you with an opportunity to further engage your customers and incentivize their purchases. It's usually where customers can find discount offers or codes that they can use at checkout.
---
Setting Up Your Facebook Ads for Amazon FBA
Now that we've covered the basics, it's time to learn how to set up Facebook Ads for Amazon FBA.
1. Set up a Facebook Page for your business
Before you can run FB Ads, you first need to create a Business Page. It's an important tool that you can use to boost your brand credibility. Through this platform, you can showcase your brand, your story, and your products or services. You can also use it as a channel where you can communicate directly with your customers.
It's worth noting that you can customize your Business Page to fit your branding.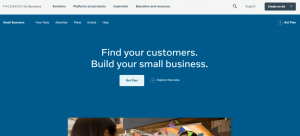 ---
2. Create an ad
Once you've set up and customized your business page, you can start creating your very own FB Ads.
Click the "Create an Ad" button.
If you've opened your business page, you'll see a menu on your left-hand side. Select "Ad Center" and click "Create Ad".
---
3. Determine what your marketing objectives and conversion events are
Determine what your ad or campaign objective is. Do you want to create awareness for your brand or extend your reach through ads? Or would you rather increase your traffic and engagement?
It's important that you carefully select your objectives because this helps Facebook better optimize the ads you've created so they'd be more likely to reach your specific audience. Currently, Facebook offers three marketing objectives: awareness, consideration, and conversion. If you've yet to determine what your objectives are, you can test out the various objectives from the menu to see which ones work best for your brand and your business goals.
---
4. Identify who your ideal customer is and target their specific interests
You're not creating ads so that you can market to anyone and everyone. You want your FB Ads to target a specific audience.
As can be seen on the image above, you're able to select factors that can help you narrow down and identify who your ideal customers are. Factors include age, gender, and language. You can then save your preferences, which you can access later on.
It's worth noting that when identifying your target audience, you need to be as specific as possible. This is to enable your ads to be optimally targeted and effective. You can access the Facebook Ads Manager page, which has a section called "detailed targeting". This enables you to select specific interests that your audience may prefer or relate to. With this in mind, don't forget to add "Amazon.com" as one of your specific interests. This lets you reach out to the e-commerce giant's existing customers.
---
5. Determine your budget and ad schedule
Creating highly targeted ads can be exciting, but keep in mind that it's important to set a budget for your ads to avoid overspending. By having an ad spend limit, you're essentially ensuring that you can afford to create more ads without encountering a budget deficit.
Note that you can customize your budget according to the marketing objective you've selected (awareness, conversion, or engagement).
You can also customize your ad schedule by indicating a start date and time. As an optional step, you can determine when your ad schedule ends. Tick the box under "End" so you can start setting an end date.
---
6. Establish your Ad Creative section
This is where you can exercise your creativity by coming up with creative graphics for your ad. You can upload videos or images under the "Ad Creative" section.
Make sure that you craft compelling and engaging copy that's paired with eye-catching graphics. Don't forget to thoroughly check your ad for any typos or other issues.
---
Preparing Your Amazon Products for FB Ads
Once you've set up your Facebook Business Page and FB Ads, don't forget to check your Amazon store. Here are some tips that'll help you prepare your Amazon products so that they're optimized for Facebook Ads.
Optimize your listings
One of the first things you should do before running Facebook Ads is making sure that your product listings on Amazon are optimized. This means observing Amazon's guidelines in creating product listings, which include:
Having complete

product listing details

, such as a product identifier, an SKU, and strategically-placed keywords

Using high-quality photos and videos of your product
For your listings, you have the option to optimize for conversions or for keywords. The former makes it more likely for visitors who check your product listing to convert, while the latter plays a key role in boosting your search rankings and visibility.
Create a landing page
If you haven't created a landing page for Amazon yet, now is the best time to do so. As we've discussed in the previous sections, a landing page lets you collect important information from your customers (e-mails), filter traffic, and encourage or incentivize sales through various offers.
Conduct split testing for FB Ads
At this stage, it's crucial that you conduct split testing for your FB Ads. A split test or an A/B test basically tests two variations of your ads to see which one performs better.
Don't know where to start? You can always utilize the data from Facebook and use it to create targeted ads.
---
Best Practices to Follow When Creating Facebook Ads for Amazon FBA
Come up with compelling or customized offers
One of the things you can do to ensure that your campaign succeeds is to create and run customized or compelling product offers. You can offer visitors generous discounts that run for a limited time only. Make sure that when you're creating a promotion, you're able to highlight your product or service's benefits and how it can address your customer's pain points.
Refrain from over-testing your FB Ads for Amazon FBA
Yes, testing is important, but it's also equally important to refrain from over-testing. Over-testing entails having or running too many variations of your campaigns. Having several variables or elements to test can bring in a lot of valuable data and social proof. Too many variations, however, can muddle your data and can prove to be counterproductive.
---
Final Thoughts
Facebook Ads are powerful tools that you can use to scale up your Amazon FBA business. Facebook has a huge international user base that you can leverage to improve your visibility, promote brand awareness, build a customer base, and generate higher ROI.
By following our guidelines and best practices, you can maximize Facebook Ads for Amazon FBA. With this, you can improve your rankings on Amazon, drive leads and conversions, and generate more revenue. When you continually optimize your FB Ads for Amazon FBA, you can work your way to making your business more sustainable for the long term.
Frequently Asked Questions
How much do FB Ads for Amazon FBA cost?
This depends on the scale of your campaign, as well as who your target audience is. If you're aiming for higher-converting users, it's more likely that they'll be more expensive to target.
Generally speaking, the cost of FB ads depends on the bidding model you're using. If you're following the cost-per-click model, you can expect to shell out around $0.97 for each click (for cost-per-click). If you're using cost-per-thousand (CPM), it can cost you around $7 for every 1000 impressions.
Can I use FB Ads to get more reviews on Amazon?
The short answer is yes. There are several ways to use Facebook Ads to generate reviews. You can use these ads to:
Retarget previous customers
Gain more traffic and drive more sales, which in turn can let you collect more customer reviews—you can maximize this method by running FB Ads that correspond to optimized product listings on Amazon