Advertising Disclosure
Advertising disclosure:
Our partners compensate us. This may influence which products or services we review (also where and how those products appear on the site), this in no way affects our recommendations or the advice we offer. Our reviews are based on years of experience and countless hours of research. Our partners cannot pay us to guarantee favorable reviews of their products or services.
It can be challenging to keep your Instagram account as squeaky clean and optimized as you would like. Sometimes it seems that you are fighting a war against disreputable people and bots determined to be your best online friend, not to mention the challenges of staying on the right side of the Instagram algorithm. One way to see how your Instagram account is performing is by carrying out an Instagram audit. And there is a variety of tools you can use to help your Instagram audit.
Instagram regularly adds new features and changes the ways it goes about things. Part of your Instagram audit should be to keep up-to-date with the changes that Instagram makes. We have an Always Up-to-Date list of Instagram Updates, which can keep you in the loop about changes you might consider making to the way you use your Instagram account.
We have also written in detail about How to Run an Instagram Audit, which we summarize below. Although much of this process involves you making close scrutiny of your personal Instagram usage, there is a range of tools you can use to help you better examine your account and correct any problems you may encounter.
---
Tools to Run an Instagram Audit:
---
What You Need to Do for Your Instagram Audit
1. Set Your Goals and KPIs
You will often be using your Instagram account as part of your business marketing. Therefore you will want to ensure your Instagram usage helps you work towards your overarching business and marketing goals.
It's easy to forget your goals when you rush to make daily Instagram posts, but you always need to keep the bigger picture in mind.
You need to ensure that you measure your progress towards your goals correctly. In most cases, you will want to set concrete KPIs that directly relate to your goals. For example, if your objectives relate to engagement, you might want to check the number of shares or likes of your posts.
---
2. Check Your Aesthetics, Branding, and Tone
You want your Instagram business profile to convey a distinct look to your followers. Take an overview of your Instagram account to ensure you portray the intended image – include your profile, preferred color scheme, language used, type of image shared, captions, hashtags, and the way you interact with your followers. You want your Instagram channel to have a similar look and feel as the rest of your company's marketing channels. Make sure that your Instagram account follows your branding guidelines.
---
3. Examine Your Profile
In particular, you need to ensure your profile matches your preferred branding and tone. Your bio should match what you use across all of the rest of your social accounts. You want it to encapsulate everything important about your brand. Describe what you do, succinctly.
This is the one place on Instagram where you can place a clickable link, so make the best use of that real estate.
---
4. Ensure that Your Posts and Captions are Consistent
Don't make random unplanned posts on Instagram. Always keep your current goals in mind when you post. Your audience should be able to understand what you have to offer from looking at your posts.
Ideally, your posts should continue the aesthetics and branding patterns you have created. The best brands use a consistent color palette in the posts they share, which is consistent with their overall branding.
You want your posts to demonstrate some overall connection so that they don't look disjointed when displayed together on your page. But you also need to vary your posts. You mustn't overdo the use of your products in your posts. Don't come across as being too sales-focused.
As part of your audit, remember to check that you are doing the basics correctly in your posts. For example, make sure that you consistently share the right sized Instagram photo sizes. You can use our new Instagram Post Optimizer Tool to help you with this process.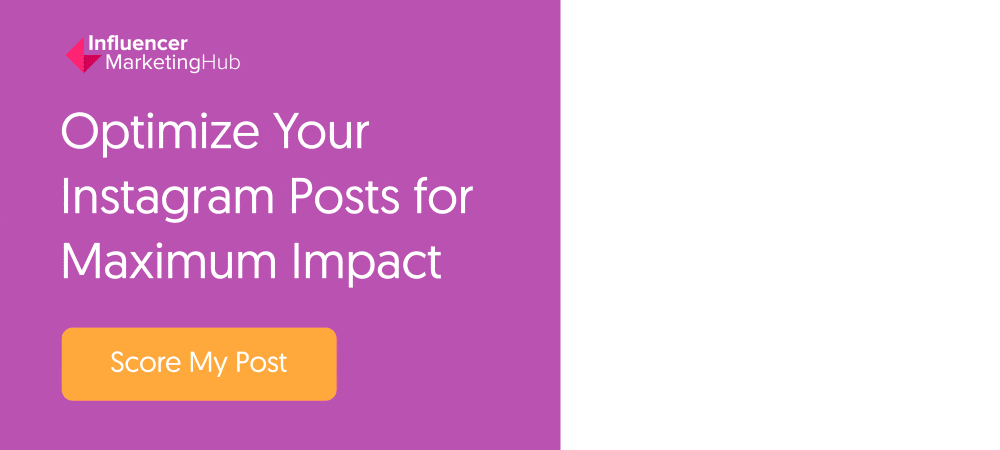 ---
5. How's Your Hashtag Usage?
You can use up to 30 hashtags on Instagram, but the sweet spot appears to be 20 hashtags. You must use hashtags that relate to the image or video you are sharing.
Use a mix of branded and unbranded hashtags in every post, but make sure you change your hashtags every time. Instagram takes a very dim view of accounts that continually use the same group of hashtags.
---
6. Examine Your Followers for Fakes
Unfortunately, there are too many fake followers on Instagram, who do nothing to help your account's credibility. Look out for accounts with:
"unusual" numbers

a lot of action for a few days, but then little activity

empty, hidden or copied profile sections

spammy, irrelevant and clueless comments
---
7. How is Your Interaction with Your Community?
Check that your engagement with your community. Have you responded appropriately to comments? Are you liking and sharing posts they share? Check that you respond quickly to all of your direct messages.
Make sure that you follow all the influencers in your niche and that you have been part of the online conversations.
---
Tools to Help You Run an Instagram Audit
It can be challenging to stay on top of your Instagram account. The above list of tasks appears daunting. But there are several free or cheap tools that you can use to simplify the process.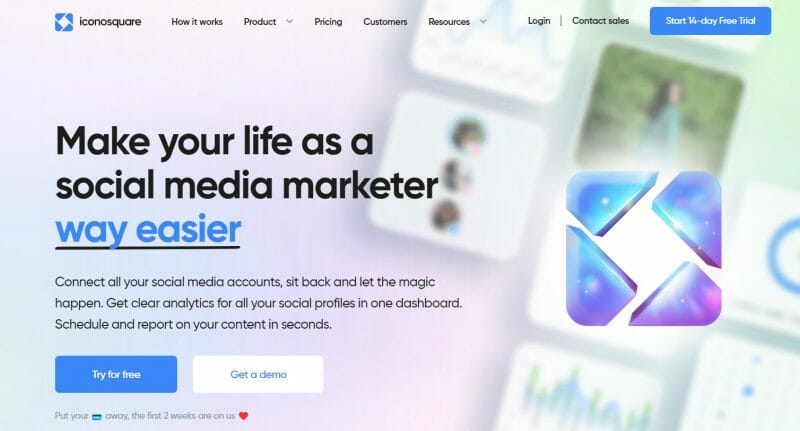 The full Iconosquare product is a powerful analytics, management, and scheduling platform for brands and agencies.
Iconsquare does offer a free Instagram Audit to help people analyze their accounts, however. You can connect your Instagram, enter your email address, and they will send you a free review that tells you where you're shining and where you're falling flat.
It rates your account activity and how optimized your posts have been.
---

HypeAuditor is an in-depth tool you can use to discover and analyze your Instagram and YouTube accounts.
It offers three plans, depending on your size and needs. One of these is a free plan which provides you with limited information on your linked account.
For more advanced Instagram influencer discovery, you can subscribe to the Starter or Business plans. Alternatively, if you just want detailed information on your Instagram account's progress, you can buy a $30 report on your account (which is updated monthly for a year), with discounts for multiple reports.

Key Features: Search/Discovery, Campaign Reporting, Influencer Analysis, Audience Analysis, White Label Reporting, Fake Follower/Fraud Detection,
Channels: Instagram, YouTube, TikTok, Twitch, Twitter
---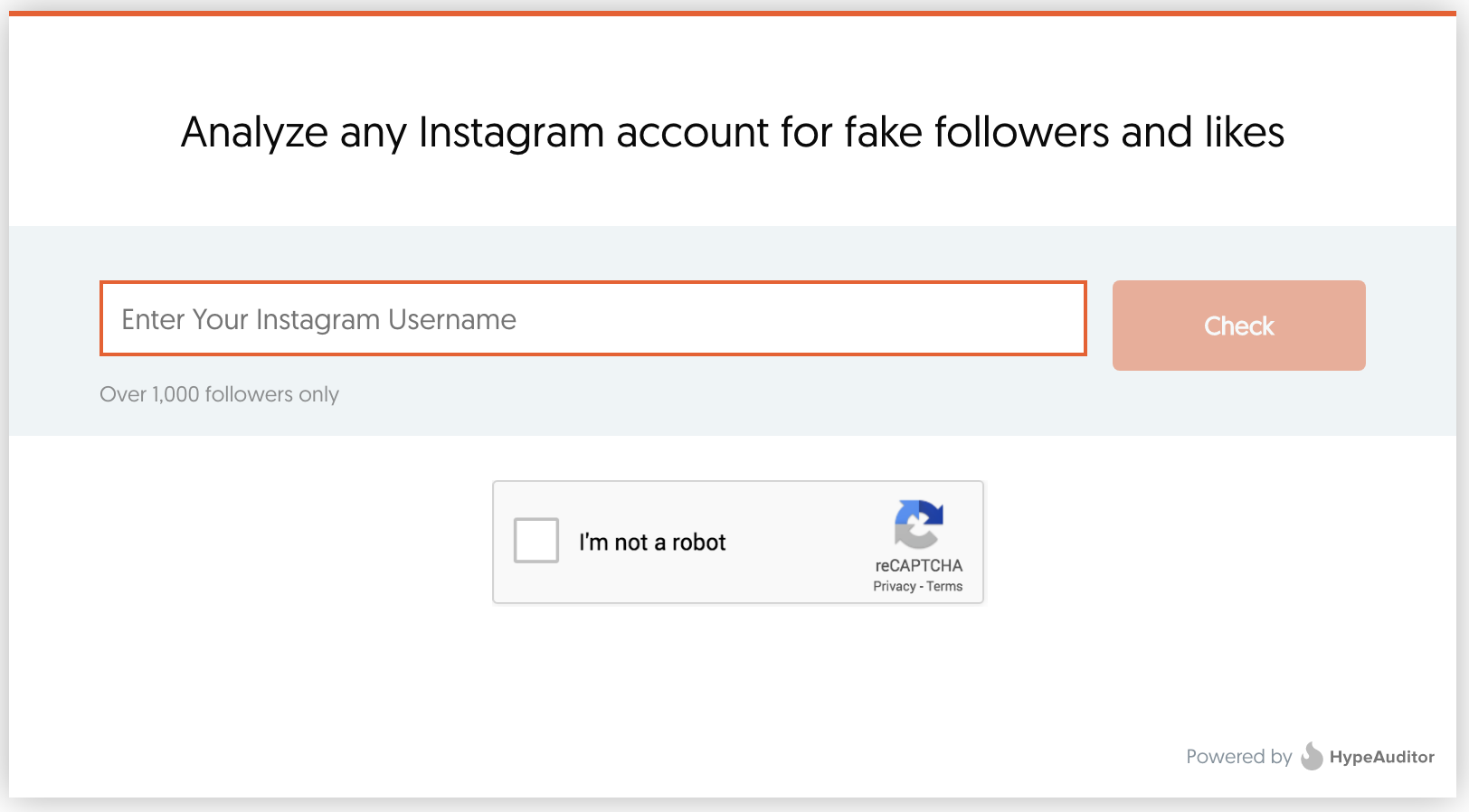 The Influencer Marketing Hub has partnered with HypeAuditor to offer our Free Instagram Audit Tool & Fake Follower Check. You can enter any influencer's Instagram handle into the tool, and it will give you an excellent guide to the genuineness of the account. The tool takes into account factors such as the account's avatar, number of accounts followed vs. the following ratio, following, fake followers, number of posts, number of likes received vs. the number of likes ratio in an attempt to establish the audience quality score of the Instagram account. Anybody who scores poorly will be of little value to your business.
---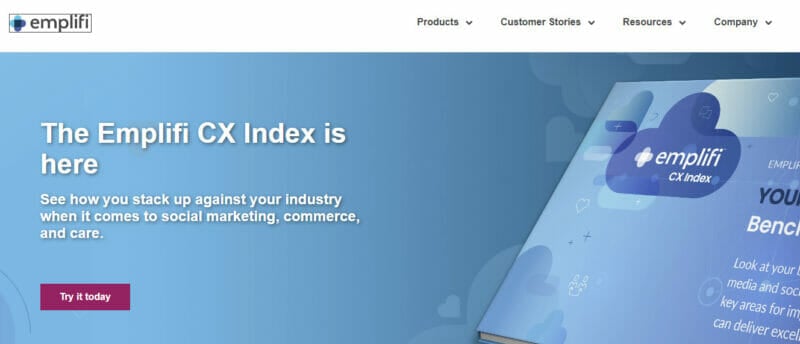 Emplifi describes itself as a unified social media marketing platform that offers one solution for all of your social media marketing. You can use their platform for audience analysis, working with influencers, content intelligence, publishing and scheduling, analytics and benchmarks, and overall community management.
They offer a free Instagram analytics tool for both personal and business profiles. It gives you statistics on your most popular Instagram posts, so you can track your success, and learn what gets your audience engaged and interested.
---
Listen offers a free Instagram checkup. They provide you with answers about the best posting times for your Instagram audience, the best hashtags to use, the types of posts you should make more of (and the ones you should avoid repeating). The checkup connects with Instagram to analyze the last 30 days of activity on your account, including your posts and engagement from your fans, to give you key insights into how to improve.
As with many of the other tool providers here, Listen provides a more extensive paid service that analyzes, monitors, and reports on your social marketing. It offers real-time monitoring and analytics across your social media accounts. You can use Listen to monitor all your social profiles (Twitter, Instagram, and Facebook) to learn exactly how your content performs. You can also monitor and analyze all the social conversations that matter to you.
---
Phlanx offers a range of features to run your marketing. These include an influencer directory, collaborations, engagement calculators for Instagram, Facebook, YouTube, Twitter, and Twitch, a contract generator, and perhaps most importantly here, an Instagram Influencer auditor. Obviously, you can enter your own Instagram account to see how effective it is.
Although you can get your first month for free, you will need to subscribe to plan (ranging from $49 – $100/month if you want to take advantage of all of Phlanx's capabilities.
---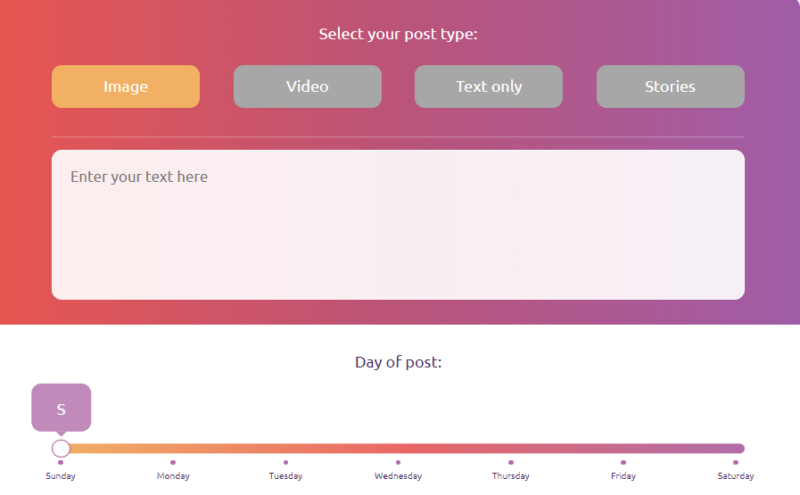 You can use our new Instagram Post Optimizer Tool to help you ensure that each post is constructed in a way to give you optimal success. You select your post type, enter your suggested caption, and then enter details about your intended posting day and time. You then click on a Score My Message button to see how successful your post is likely to be.
The tool includes an analysis of your message type, sentiment, characters, emoji, hashtags, and even the time of day you intend to post.
---

Smartmetrics analyzes over 30 account metrics and more than 20 hashtag metrics. The platform can show the growth of your account's followers by the day or several days. It lets you discover beyond your followers' demographic information and types of engagement (likes or comments) to include the real-time performance of your account. Some valuable metrics include the number of likes, comments, or mentions that your post and hashtags get by the hour. You can also view your posts according to ranking (most number of likes, mentions, and comments). Moreover, you can find out the number of hashtags generated within the day that are related to your post. The platform even helps you determine the most appropriate hashtag to use by showing "top associated hashtags."
Smartmetrics also allows you to track the profiles and activities of accounts, which you identify as competitors. You can make branded reports in PDF or CSV files, which can be downloaded and sent manually or emailed automatically after you set a sending schedule.
Smartmetrics offers a free 14-day trial for its three plans. The $9/mo ($81/year) plan can provide analytics for up to three accounts (yours and your competitors). The $19/mo ($171/year) plan covers seven profiles and the $39/mo ($351/year) plan covers 15 profiles. Subscribers get 25% off if they avail of an annual subscription. Also, all plans accommodate an unlimited number of followers and posts.
---

Minter.io allows you to get a detailed look at your account's performance within a specific date range, particularly up to 30 days. Your followers' demographic information, growth, engagement and reach rate, as well as likes and comments are trackable down to the hour. These data will help you decide on what content to post and the best time to post. The platform even has analytics on the effectiveness of your chosen photo or video filters so you can apply the correct one accordingly.
Minter also helps you identify members of your audience who are instrumental in building your brand online by classifying your followers according to their level of engagement. The platform groups them into mass followers, potentially normal, normal, popular, and influencers.
You can pick the data to include in your analytics report, which you can show in Excel, PDF, or PowerPoint formats.
Minter has a 14-day free trial on any of its three plans. The Silver plan ($9/month or $99/year) covers basic analytics, email reports, historical data, and audit score. The Gold and Platinum plans have all the features of the Silver plan. However, the Gold includes hourly updates while the platinum offers competitor analytics, customizable export, Slack reports, and IG account benchmarking.
---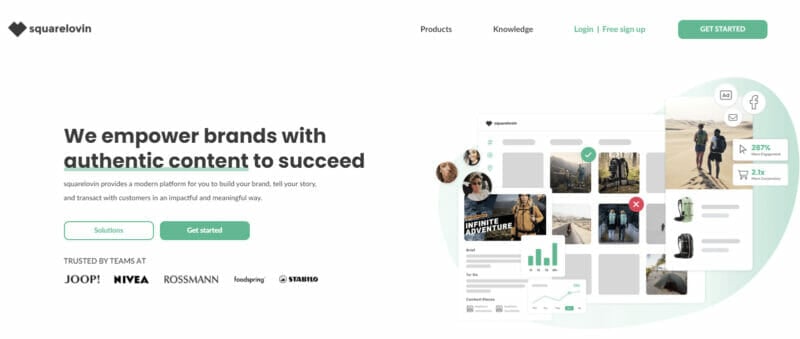 SquareLovin is a free analytics tool that shows how your followers are currently engaging with your posts, organizing your new uploads from the most to the least popular. It gives each of your posts a score based on all the types of engagement it attracted from likes to comments.
Its unique feature is its Optimization tab, which shows the best and worst times to post content, including hashtags, based on analytics of the times when there's the highest or lowest engagement among your followers. An analysis is available on an hourly, daily, weekly, monthly, or annual basis.
Squarelovin shares Minter's filter impact analysis by indicating which of your photo and video filters trigger the most likes and comments. You can work within the platform to manage your account from creating albums to liking and commenting on others' posts.
Squarelovin has Basic (free), Influencer ($10.40/mo), and Business ($15.65) subscription plans. There's a 14-day trial period for new subscribers. Only paid users can access analytics insights over seven days and have unlimited team members. You can generate media kits and campaign reports under influencer plans while business plans let you create more detailed performance reports.
---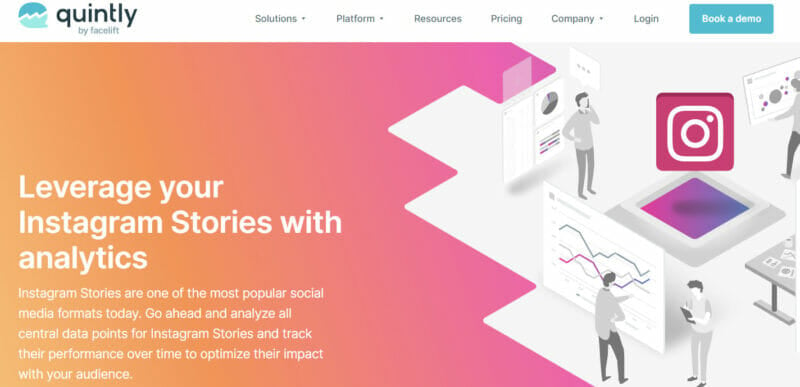 Quintly lets you audit your account using its set of more than 350 metrics or create new ones based on KPIs specific to your business. It can show your profile and follower statistics—interactions from photos and videos as well as filter usage—side by side with those of your competitors. Statistics also include other brands' response times to follower comments. Discovering the best practices of others in your niche or industry can help you determine your unique performance benchmarks.
Its dashboards are customizable and you can create a separate dashboard for each of your campaigns and clients. Data reports, which can be sent automatically on a set schedule, are available in Excel, PDF, CSV, PowerPoint, jpg, and png formats.
Marketing agencies and enterprises will benefit from its capability to handle several accounts in Instagram and other social channels. You can even integrate it with business intelligence solutions such as Google BigQuery or Tableau.
Quintly's service starts at $345/mo or $4,140/year, which covers one user and analysis for three profiles. The bill goes up by €15 per additional profile and €20 per additional user. You can enjoy more advanced dashboard configurations as your package goes up.
---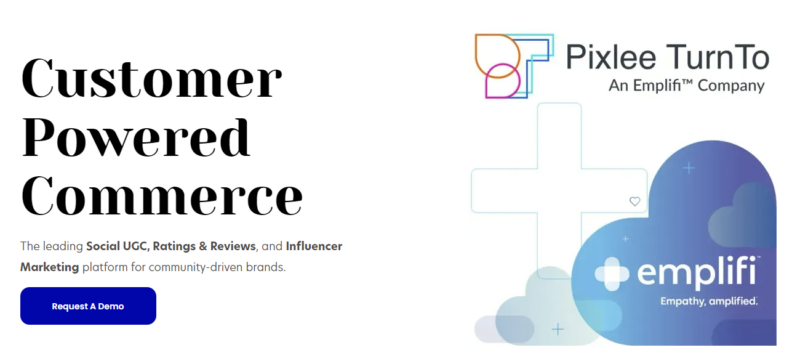 Pixlee TurnTo is a great free audit tool to use if you're running an Instagram shop as it tracks e-commerce metrics, such as conversion and average order value of products you post online. It also specializes in harnessing user-generated content (UGC) to boost your brand and form ambassador communities.
The platform generates analytics for standard data points, from follower demographics and growth and engagement rate per post (including mentions) to hashtag performance (overall and by individual post) as well as profile and website views. These metrics are then able to identify which of your uploaded content or UGCs are attracting the most engagement online. In effect, Pixlee TurnTo allows you to discover your brand influencers. You can then connect with them to further enrich your customer base and improve your marketing strategy.
You can set Pixlee TurnTo to create reports about your account's activities over the past week that you can share via email to your team or influencers.
While its analytics tool is free to use, its user-generated content and influencer marketing platforms are paid services.
Key Features: Content Amplification, Search/Discovery, Influencer Relationship Management, Influencer Marketplace, Team Collaboration Tools, Content Review, Content Library, Campaign Management, Campaign Reporting,
Channels: Instagram, TikTok, Facebook, Youtube, Twitter
---