As a creator, you have a lot of moving pieces to keep track of and only so much time (and energy) in the day. If you're on Patreon, you've probably wondered if there's anything you can do to improve the value you're providing to your patrons without spending even more time creating awesome content for them. Fortunately, there are quite a few Patreon integrations to help creators like you grow their business. In this article, we're going to share 12 of our favorites!
---
12 Patreon Integrations to Help Creators Grow Their Business:
---
Patreon is a powerful tool that can help creators build a scalable, recurring income stream. But did you know that it also has apps and integrations that can help you add value for your patrons? Let's take a look at 12 Patreon integrations that will help you deliver more benefit to your patrons and help you grow your business faster.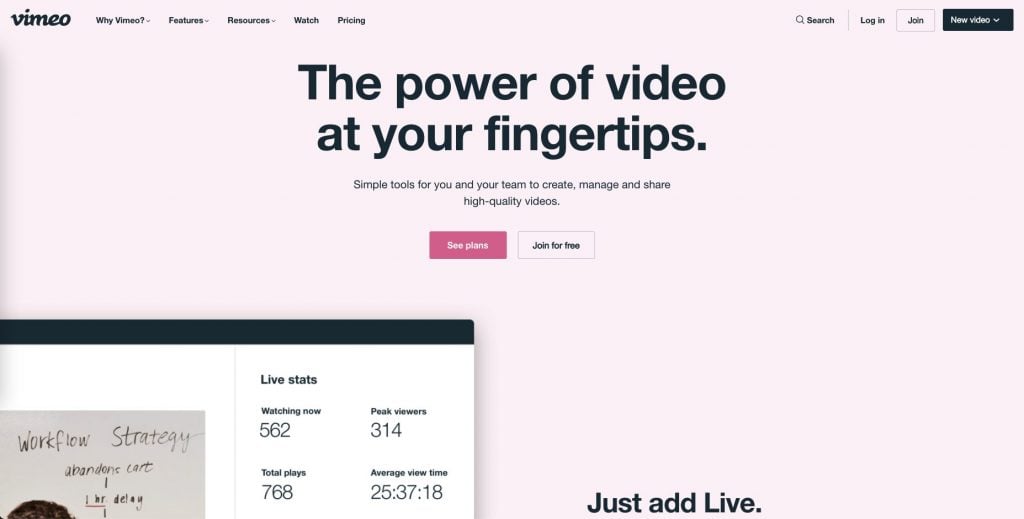 Vimeo is a video sharing, content creation, and hosting platform. You can use the platform to store videos and other content that are then available and usable to your supporters—without ads. The platform offers customization options so you can make it feel like a true extension of your brand. Pro and Premium Patreon creators can upload and share videos with patrons natively, save time by uploading video files directly to Patreon, and share protected videos in posts or for specific membership tiers.
Features
Player customization

Privacy controls

Unlimited screen and webcam recording

Create and publish unlimited videos (Plus plan and above)

Customizable video templates (Plus plan and above)

Unlimited stock photos, videos, and licensed music (Plus plan and above)

Publish natively to Facebook, YouTube, LinkedIn, Twitter, Pinterest, and Shopify

Analytics dashboard (Google Analytics integration with Business and Premium plans)
Benefits
Storage.

Storage options vary based on the plan you choose.

Management.

Make bulk changes to videos as well as keeping your content organized and sharable.

Post-production.

Vimeo integrates with different

video editing tools

and you can upload, export, and launch pages from the platform easily.

Collaboration.

Add up to 10 people and work together on a project. Vimeo includes real-time replies and time-coded notes.

Marketing and monetization.

Vimeo has several marketing and monetization features. You can generate leads, add CTAs, restrict by domain and location, and get the statistics you need to guide your marketing strategy.
Price
Vimeo Basic is free. All other plans have a 30-day free trial and start at $7/month.
---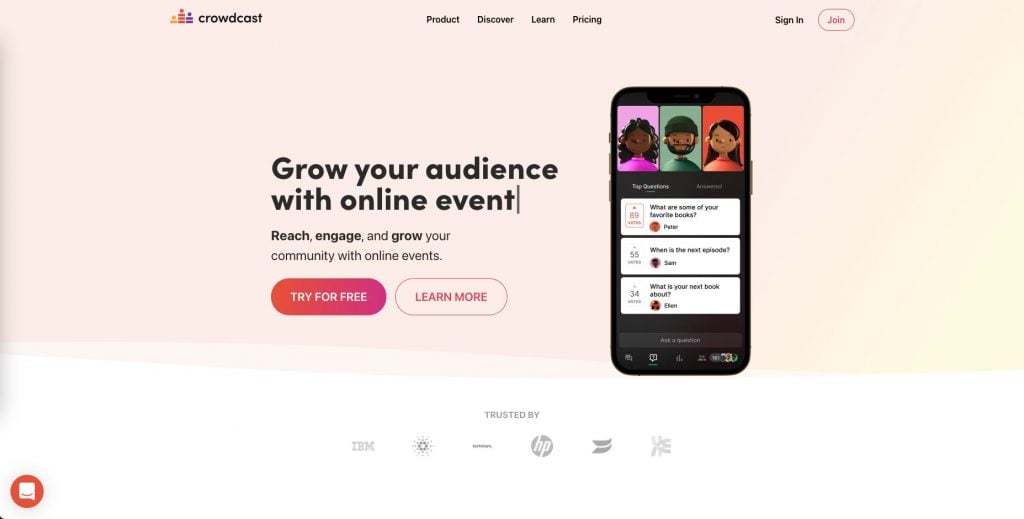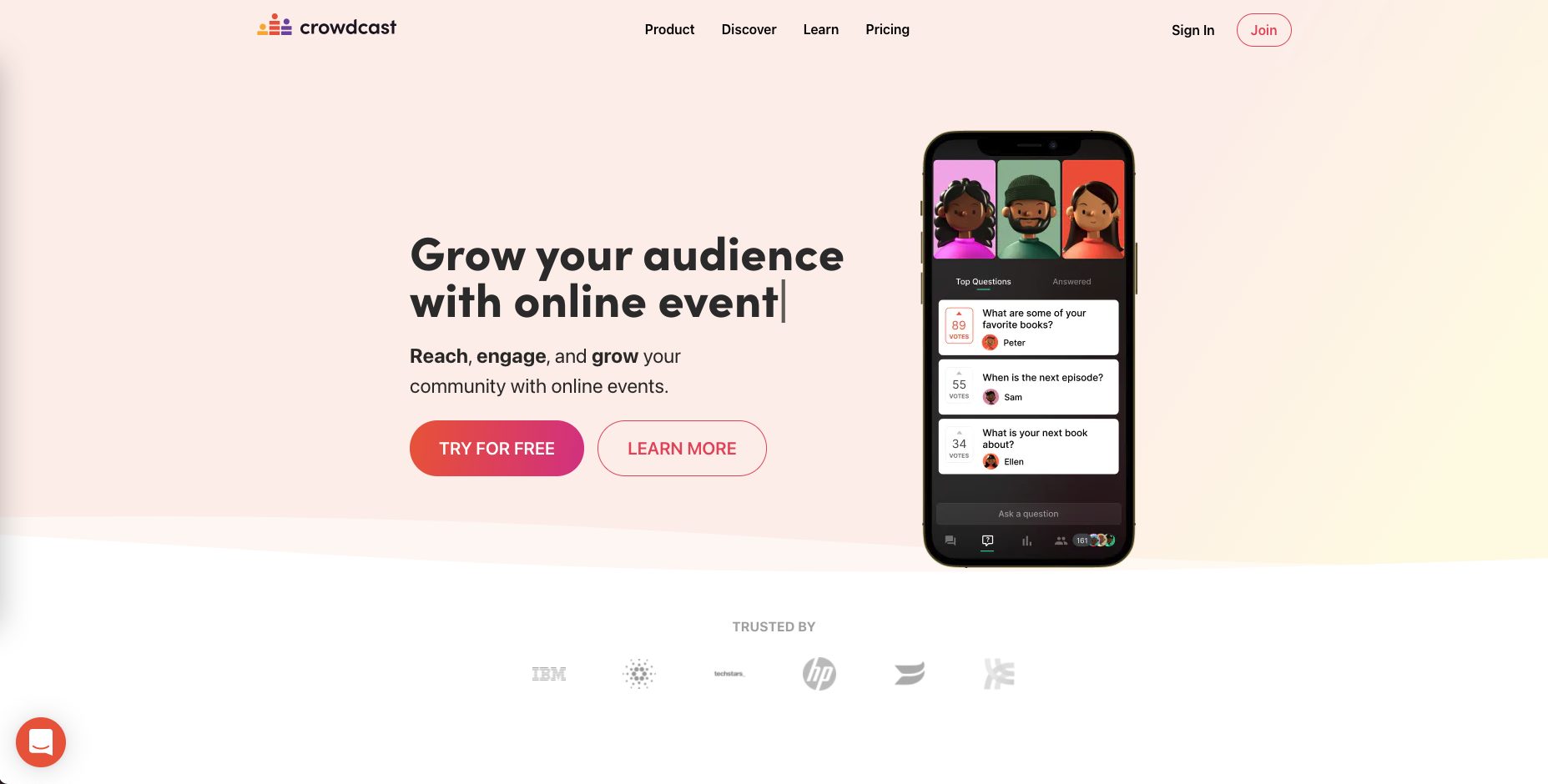 Crowdcast lets you connect with your audience through webinars, courses, live Q&As, interviews, and more. When combined with Patreon, you'll be able to create a private livestream just for your patrons, available at whatever membership tiers you want. The livestreams are secure and private and you can even simulcast to YouTube, Facebook, Periscope, and other live platforms. And, there's nothing for your viewers to download if they want to join.
Features
Alerts and notifications

Event management

Custom branding

Live chat

Polls, voting, and Q&A management

Multiple hosts

Screen sharing

Social promotion

Reporting and analytics
Benefits
No downloads.

Your audience can join from wherever they are without having to worry about downloading software.

Time-stamped Q&A.

Viewers can submit questions, vote on their favorites (so you're addressing the issues that matter to them), and you can timestamp answers for easy access during replays.

Built-in ticketing.

Customizable landing pages are included and offer built-in ticketing.

Simulcast.

Stream to whatever platform your viewers are on.
---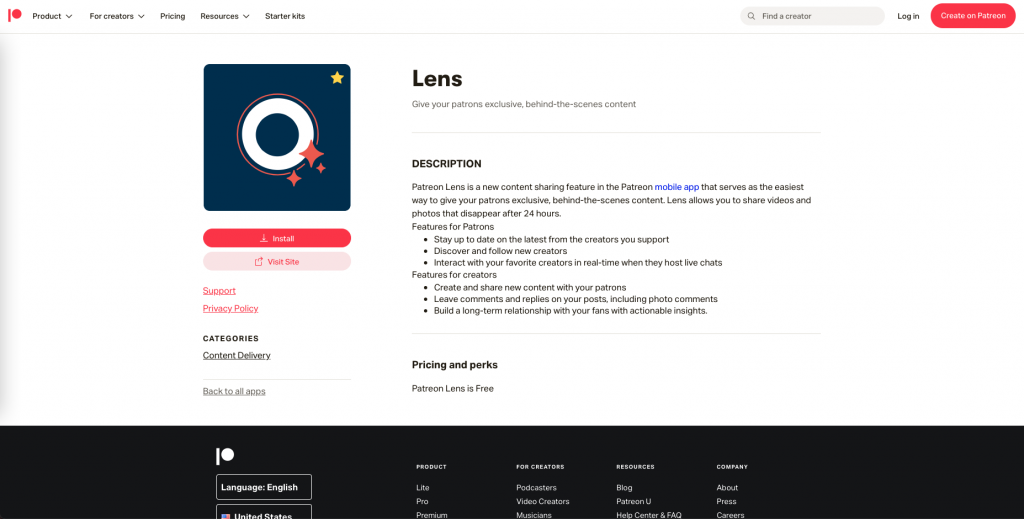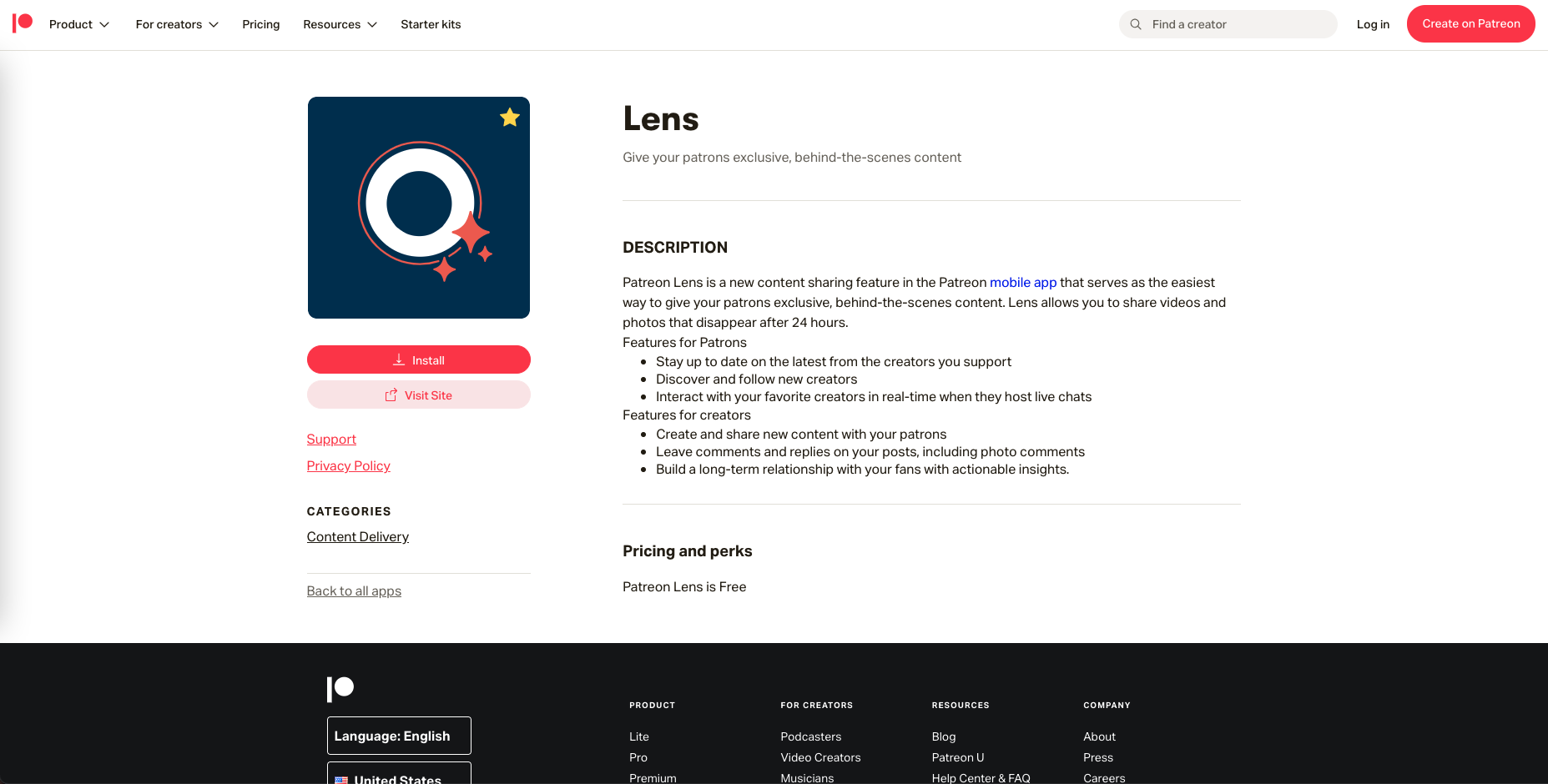 Patreon Lens is a content sharing feature in the Patreon mobile app, similar to Instagram Stories. You can share quickly and easily and the content disappears in 24 hours.
Features
Create and share in-the-moment content with your patrons

Leave comments and replies
Benefits
Tell a story.

Lens lets you easily capture and share a complete story of photos and videos shown in a series.

Share in real-time.

Patrons get notified as soon as the new content goes up, so you'll be able to keep them engaged at the drop of a video.

Add value.

Lens lets you share exclusive updates, accessible only to them, so you can add value for current patrons and incentivize new ones to subscribe.
Pricing
Free.
---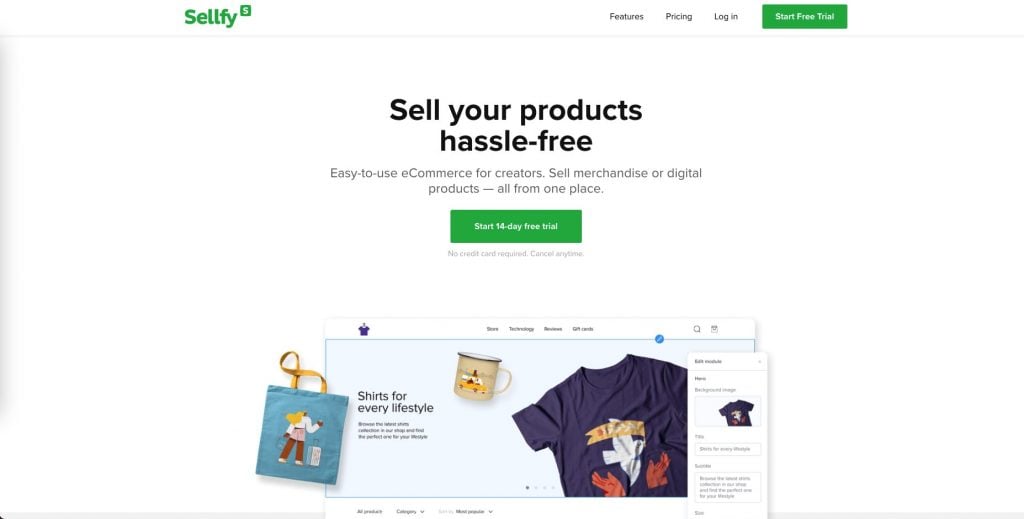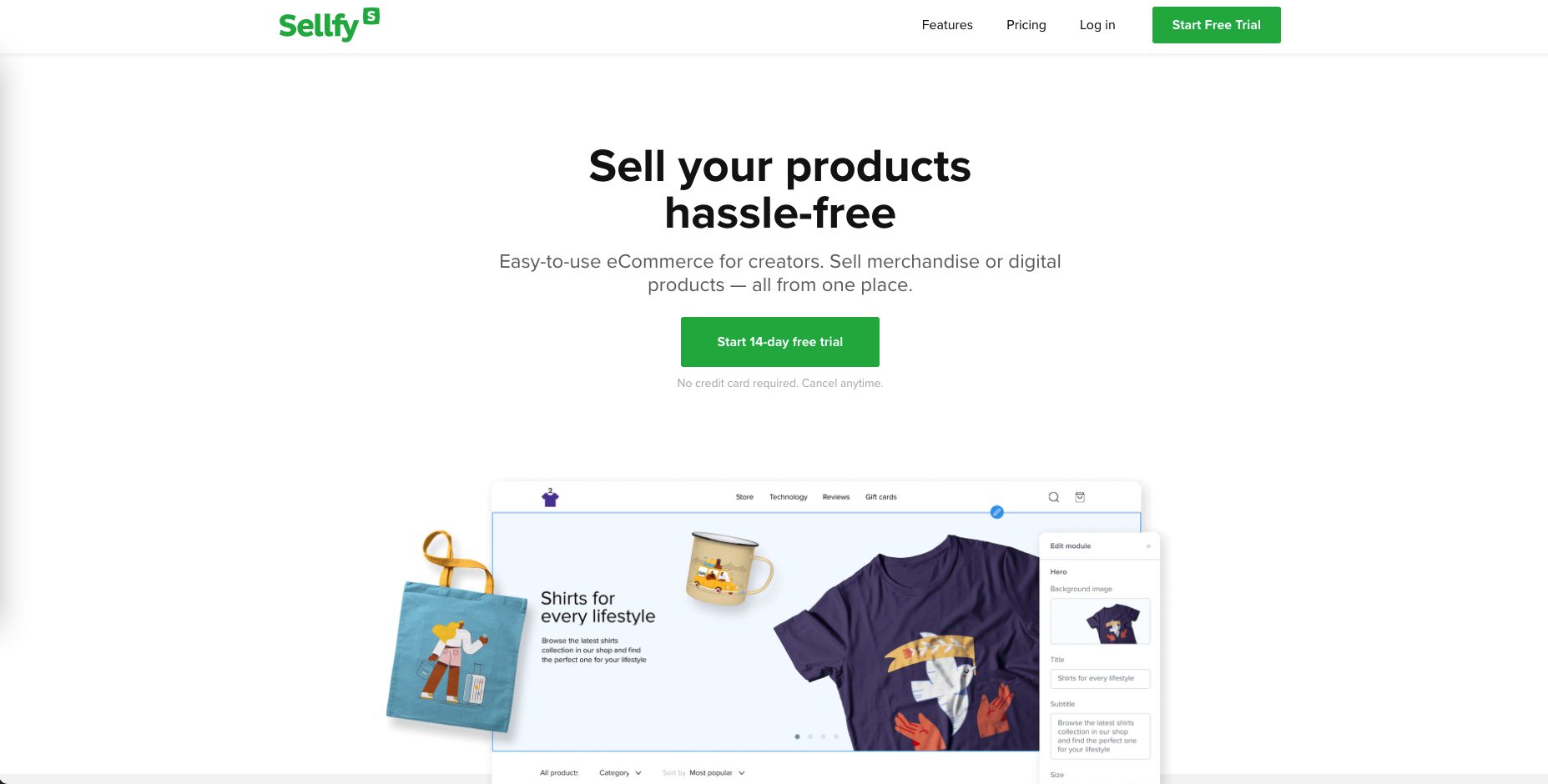 Sellfy is an eCommerce solution that helps creators design and create an online store so you can sell physical and digital products. You can use the platform to create, publish, promote, and track across social media platforms. With Patreon, you can create discount codes or give away free content to your supporters.
Features
Customizable storefront

Email marketing tools

PDF stamping

Integration with payment gateways

Analytics

Digital products and subscriptions
Benefits
Integrated marketing features.

Sellfy's marketing functionality includes email marketing, discount codes, upsells, and even tracking pixels for Facebook and Twitter.

Customized online store.

Build a store that matches your brand colors, add a logo, and set up the layout to work for you and your supporters. Stores built on Sellfy support multiple languages and mobile devices.

Embeddable elements.

You can embed buttons, products, or your entire store just about anywhere and your supporters can complete their purchases without being sent to another site.
---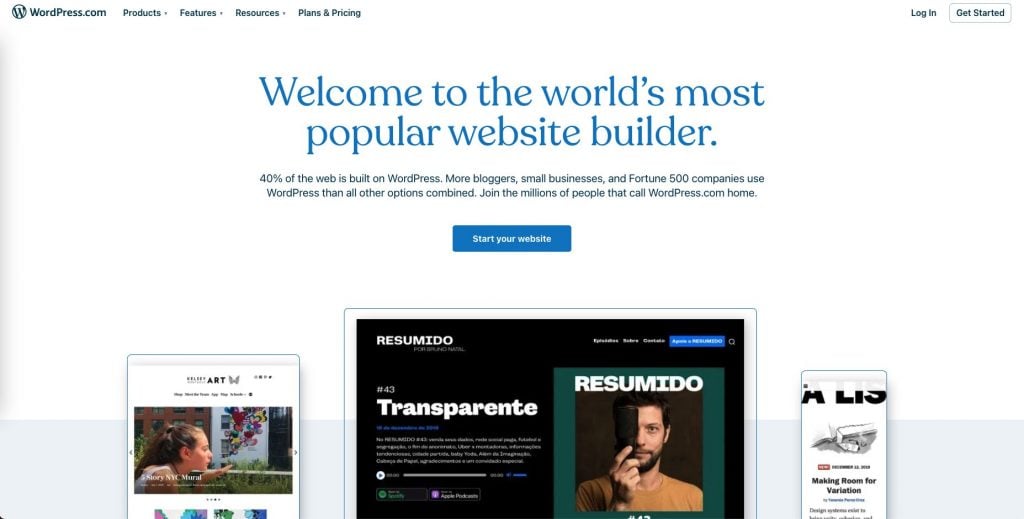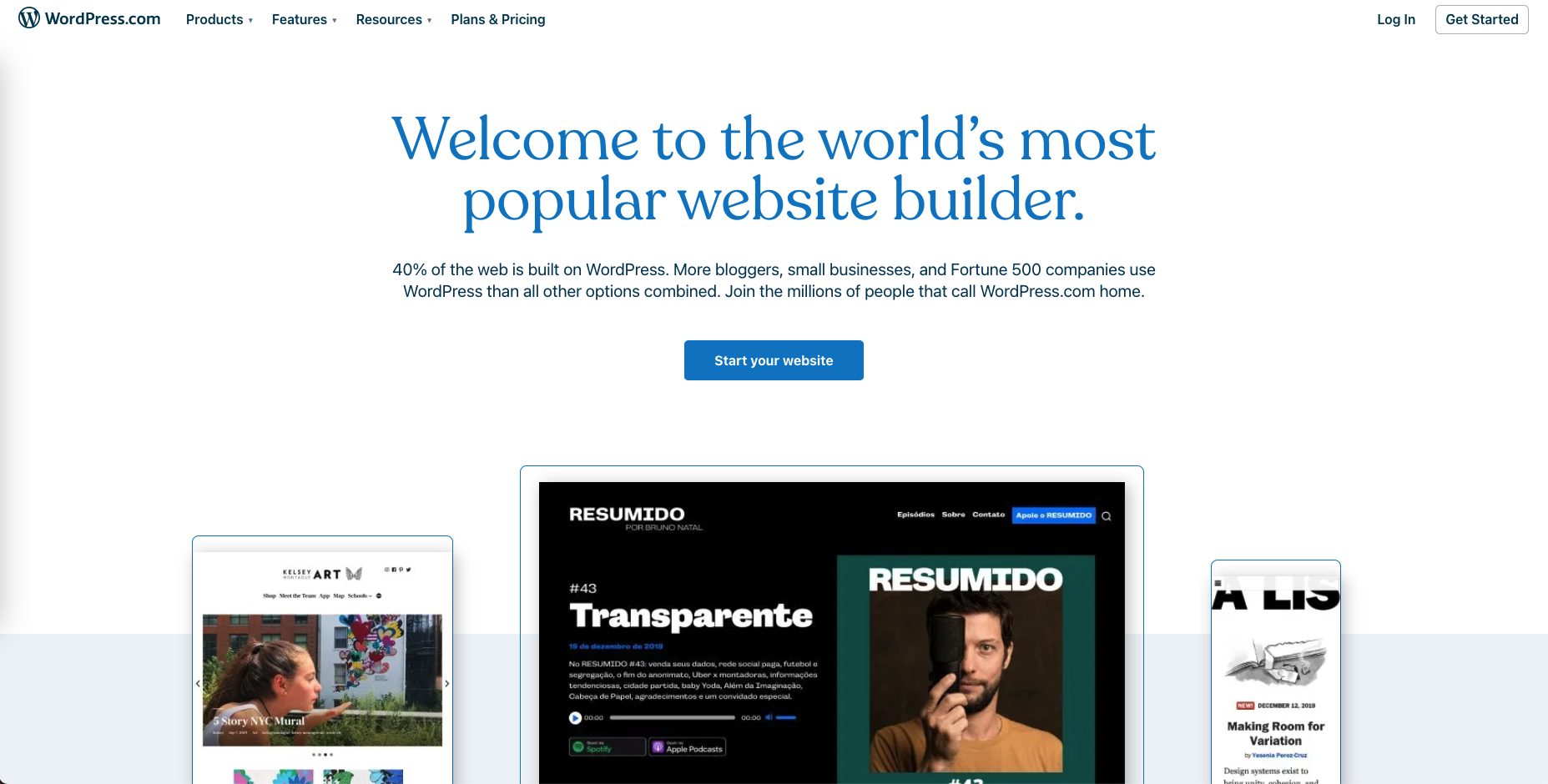 WordPress.org is a free content management system, but you will need to have your own hosting and domain name. You can build anything from a simple landing page to a fully-featured eCommerce store on WordPress. And, there are more than 55,000 plugins so you can make it do just about anything you want. With the Patreon app, you can lock some or all of your content, making it available for patrons at certain levels.
Features
Set minimum pledge amounts for individual posts (or all posts)

Show non-patrons a prompt to sign up if they want to view your content

Post on WordPress or Patreon
Benefits
Easy to use.

Creating and publishing a website on WordPress is super easy. You can do it without writing a single line of code.

Tons of themes.

Part of why WordPress is so easy to use is that they have a variety of themes you can use to get your site up and running in no time. The themes are customizable and easy to edit.
Pricing
Free.
---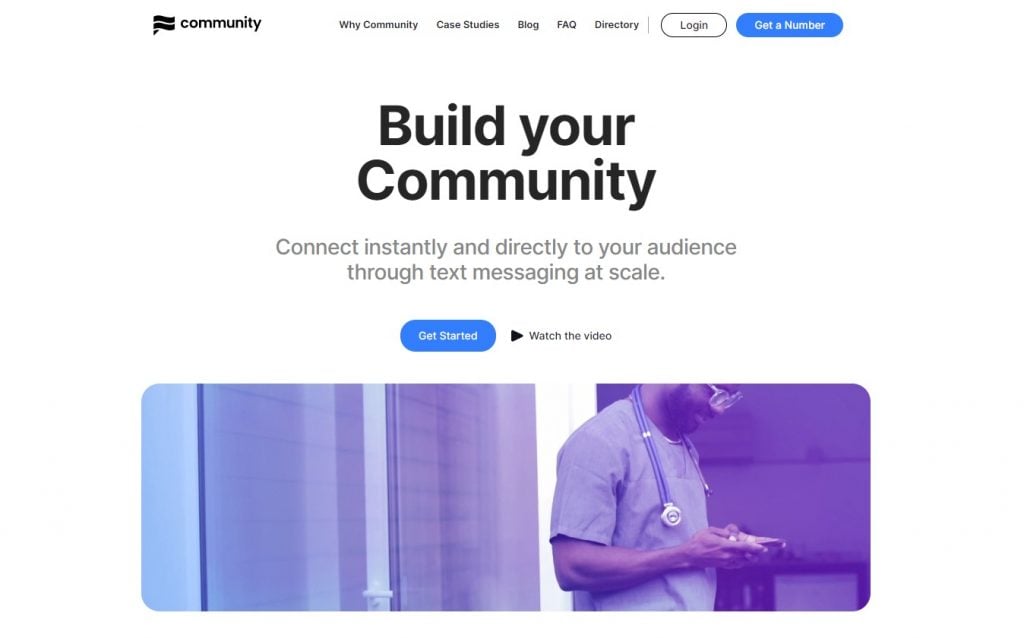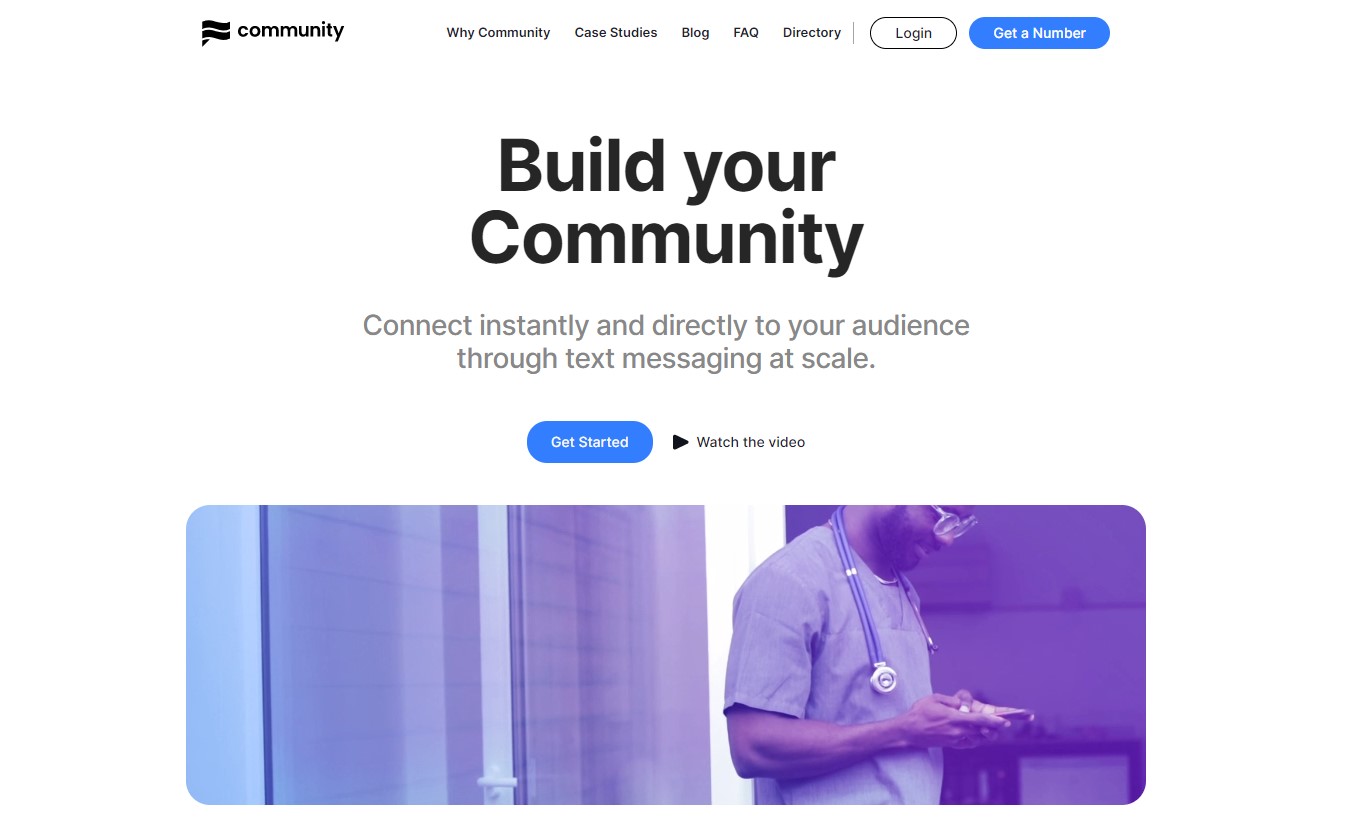 Community is a conversational marketing platform that lets you communicate directly with your supporters. It's incredibly simple and easy to use—sign up for a number, share the number, text with your followers. New members texting for the first time get a customized message with a link where they can enter their contact info and opt-in to communications.
Features
Text members directly

Send text messages, images, videos, emojis, GIFs, and links

Messages can contain up to 400 characters
Benefits
Personal connection.

Give patrons a direct line to you and your team to build relationships and show your patrons you care.

So very easy.

You text, they text.
Pricing
Based on audience size.
---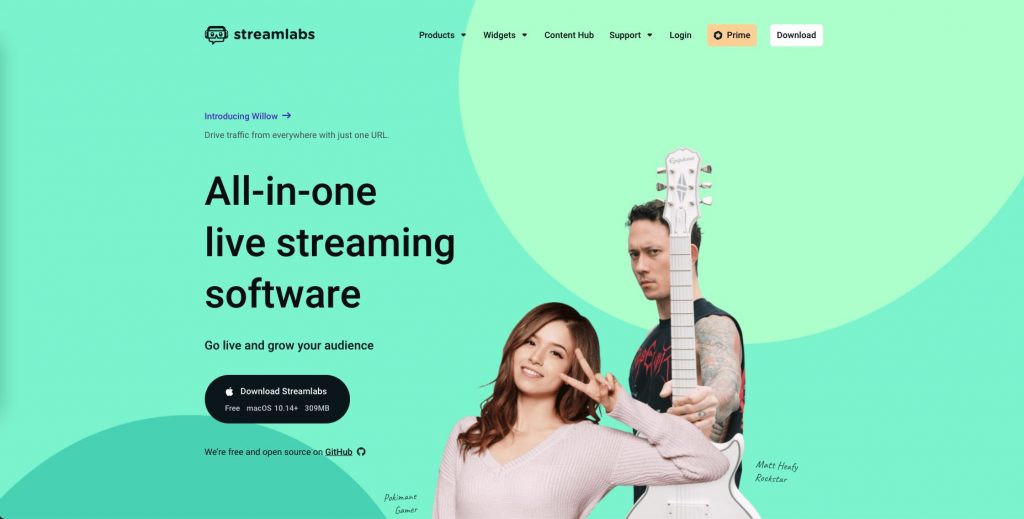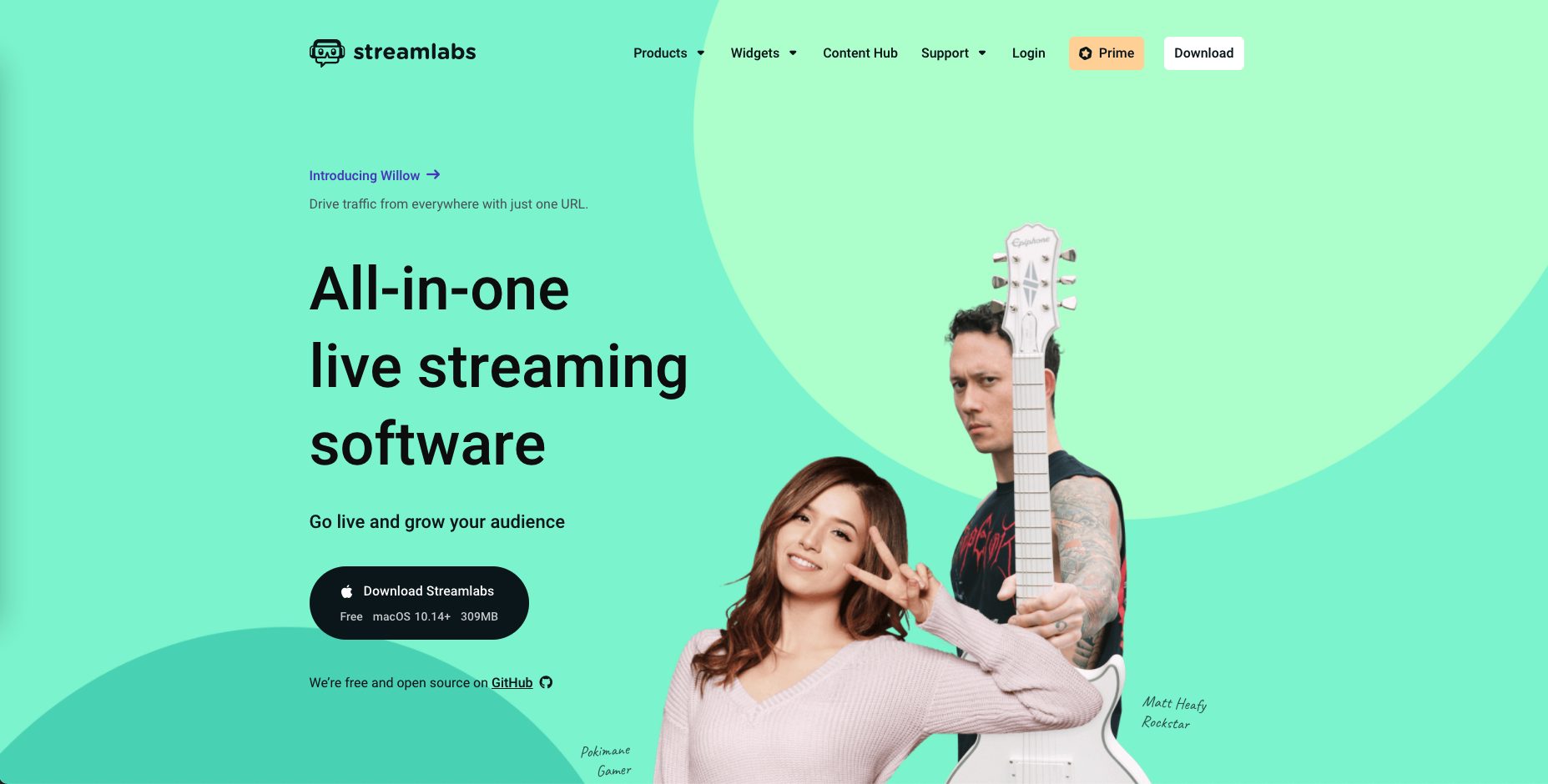 Streamlabs, as the name would suggest, is a livestreaming platform that has everything you need to stream to YouTube, Facebook, and Twitch in seconds. It includes stream overlays so you can create a customized look for your livestreams. When connected to Patreon, you can create custom alerts to recognize your patrons.
Features
Free and paid professional stream overlays from top designers

Customizable alerts with sound, animations, and fonts

Simulcasting

Custom tip page functionality
Benefits
Easy to use.

User-friendly interface with all the tools conveniently located. Plus, you can set up your own layout to see things the way you want.

Multiple channels of customer support.

You get access to a knowledge base, contact number, and email. There's also an active network on Reddit and Discord.
Pricing
Streamlabs is free, though some features require Prime ($149/year).
---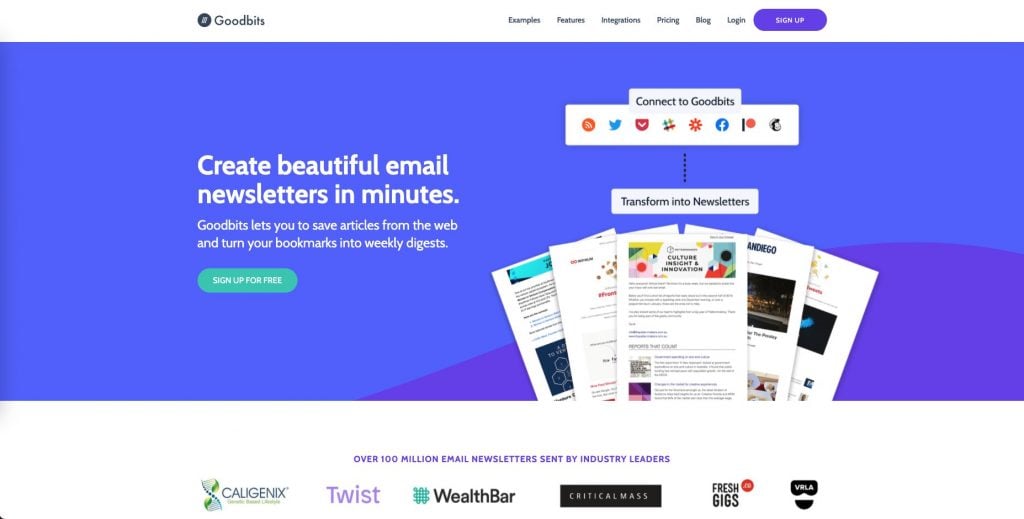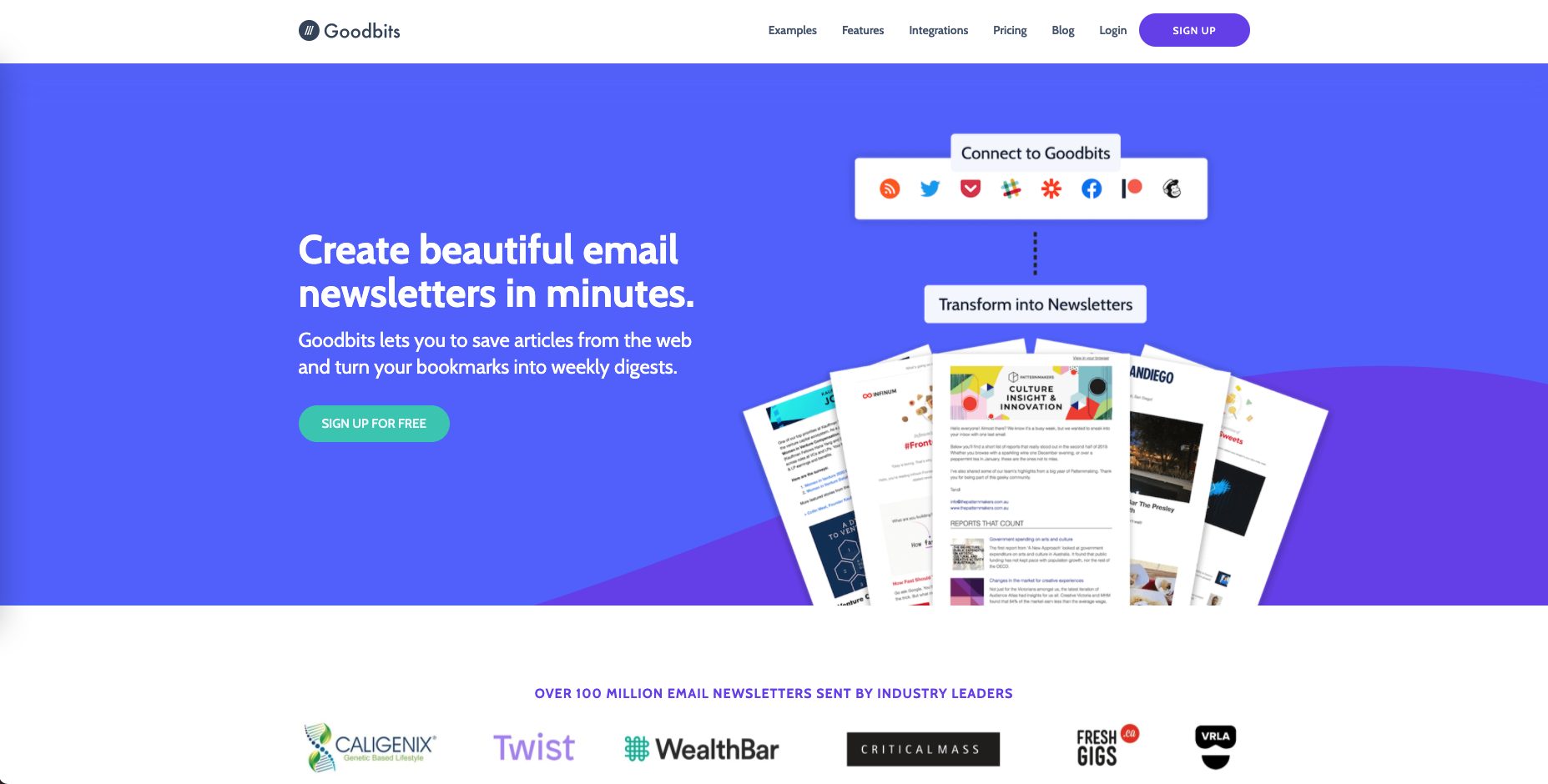 Goodbits is an email marketing tool that helps you curate content that your patrons will enjoy so you can share it with them. It has a drag-and-drop editor so you can create great emails fast. You can also create a landing page and integrate with Zapier for increased functionality. Your patrons will be synced with Goodbits so you can reach out with emails to keep them engaged.
Features
Integrates with any email service

Automatically collect content from your favorite sources

Set up categories to keep your content organized

Easily save interesting content from the web with the browser extension
Benefits
No design or code experience.

With the drag-and-drop editor, you can add saved content and links quickly.

Automatically collect content.

Grab content that you've already shared on platforms like Slack, Instagram, Twitter, and your website or snag articles from the internet using the Chrome extension.
Pricing
Goodbits has a free plan for up to 100 subscribers. Paid plans start at $209/year.
---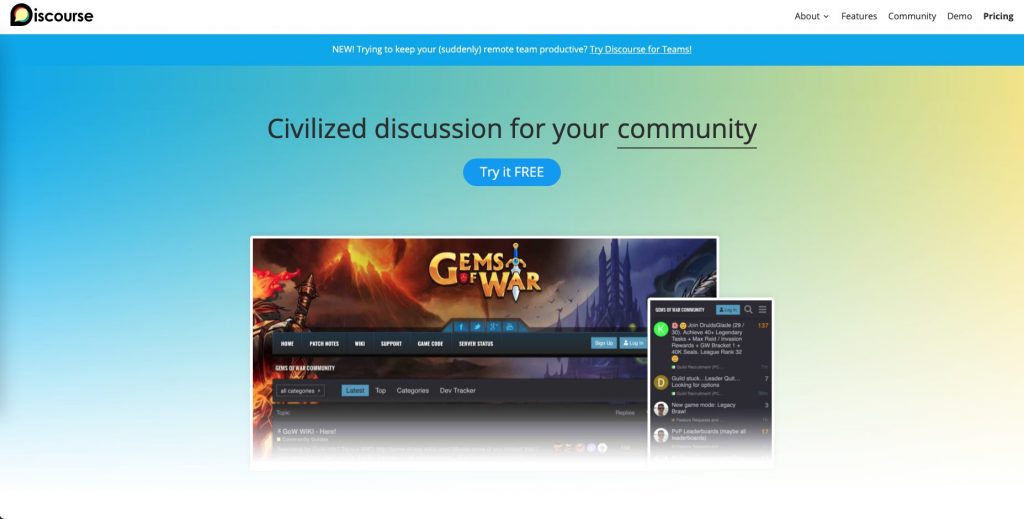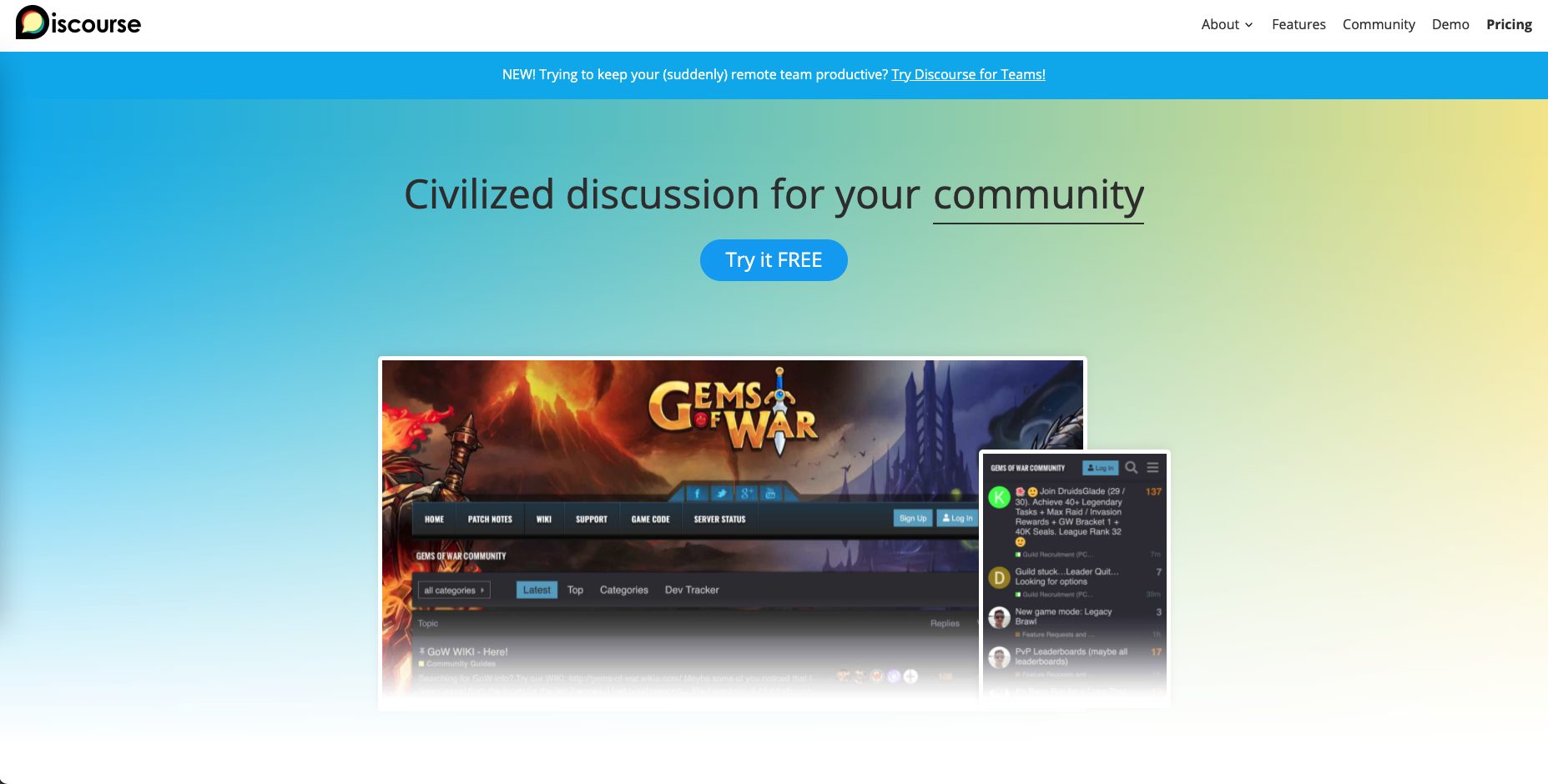 Discourse is a community-building platform that helps you bring your patrons together. It includes special badges for patrons, patron-only Q&A, and more. Plus, it will automatically add or remove patrons based on membership access. Patrons can just sign in to your Discourse site with their Patreon credentials.
Features
Unlimited members

SSL

Mobile app

Minimum 20GB storage

Minimum 100K monthly pageviews

Minimum 100K monthly emails

At least 5 staff accounts
Benefits
Simple.

Links automatically expand, you can expand content before and after each post and in quotes so you can get the full conversation.

Dynamic notifications.

Get notifications when someone quotes your post, mentions you, replies to your posts, etc.
Pricing
Pricing starts at $100/month.
---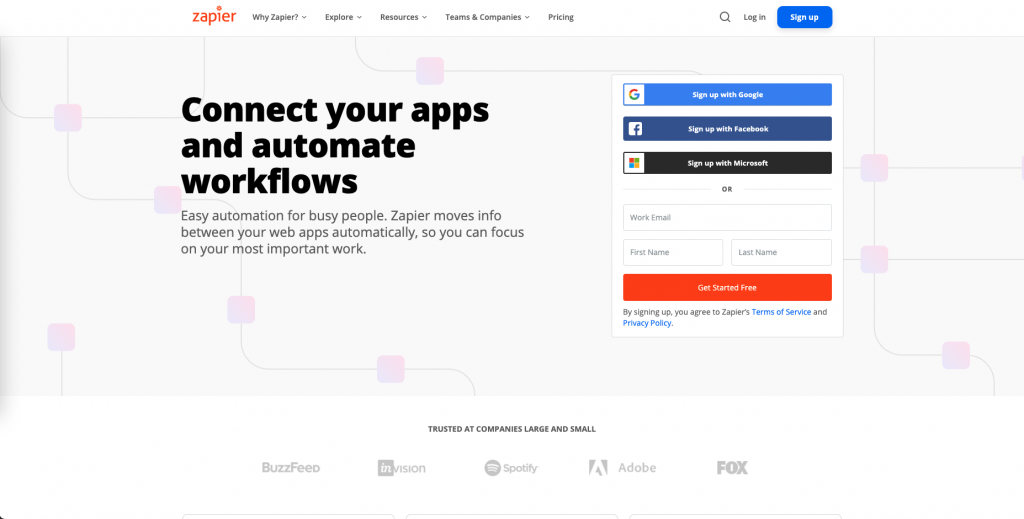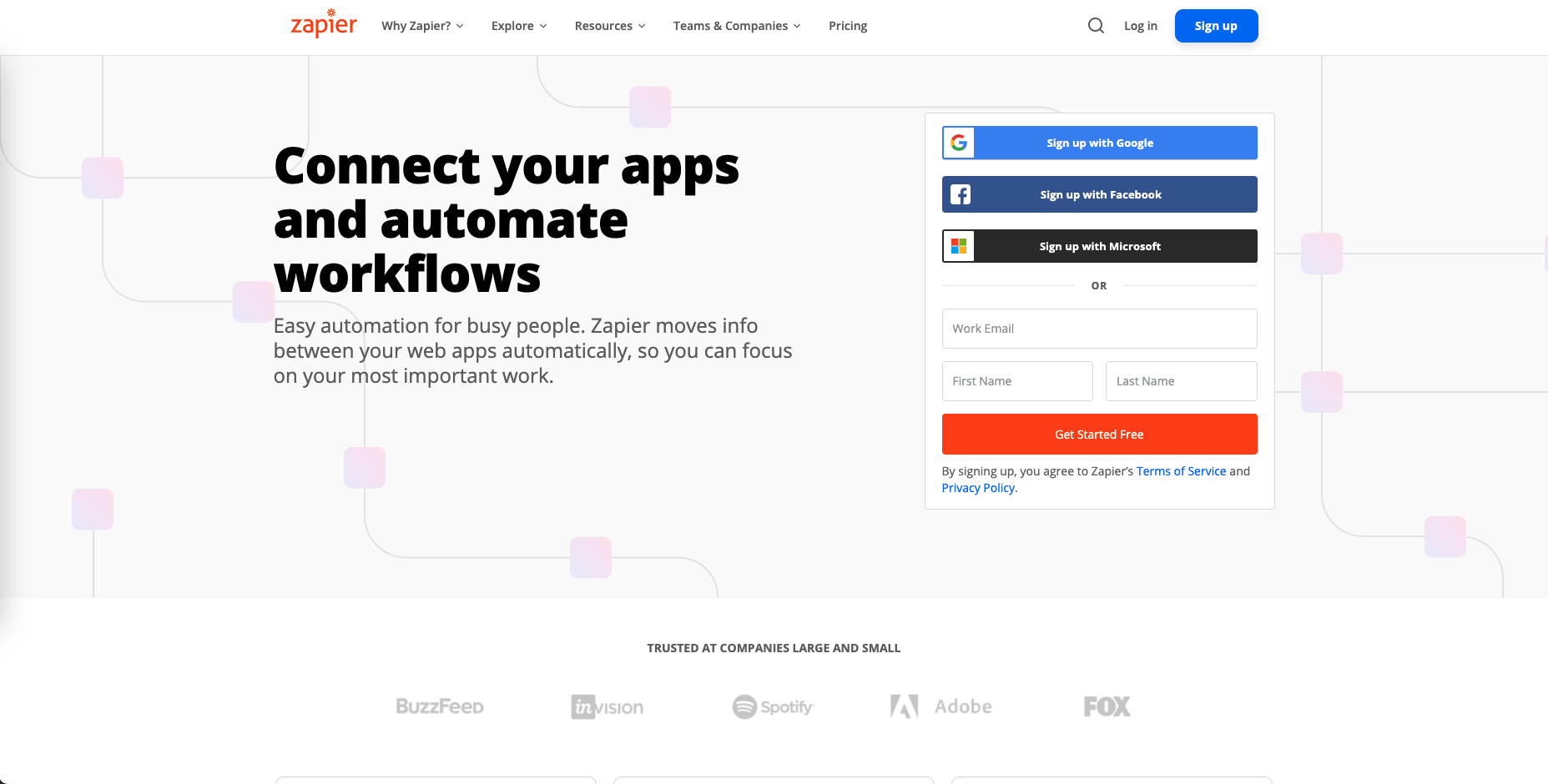 Zapier is a powerful tool that provides integrations for more than 1500 tools that you probably use all the time. You can use Zapier to automate Patreon tasks so you can keep your memberships running without worrying about the day-to-day operations. You integrate Patreon with other platforms that you use through what Zapier calls "Zaps."
Features
Trigger workflows from any app

Run tasks automatically

Fill-in-the-blank setup
Benefits
Scale your business.

Since you won't be spending time on the daily operational tasks needed to run your memberships, you'll free up time to focus on marketing and selling.

Save time.

You can use Zapier to do everything from updating a record in your CRM to adding a financial transaction in your accounting app with a single trigger like getting a message in Slack.
Pricing
Zapier has a free plan. Pricing starts at $19.99/month.
---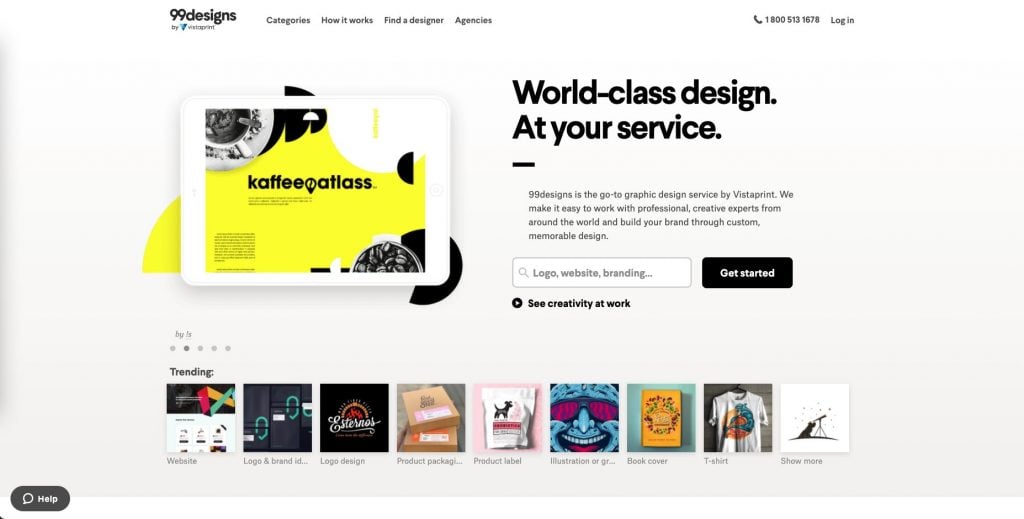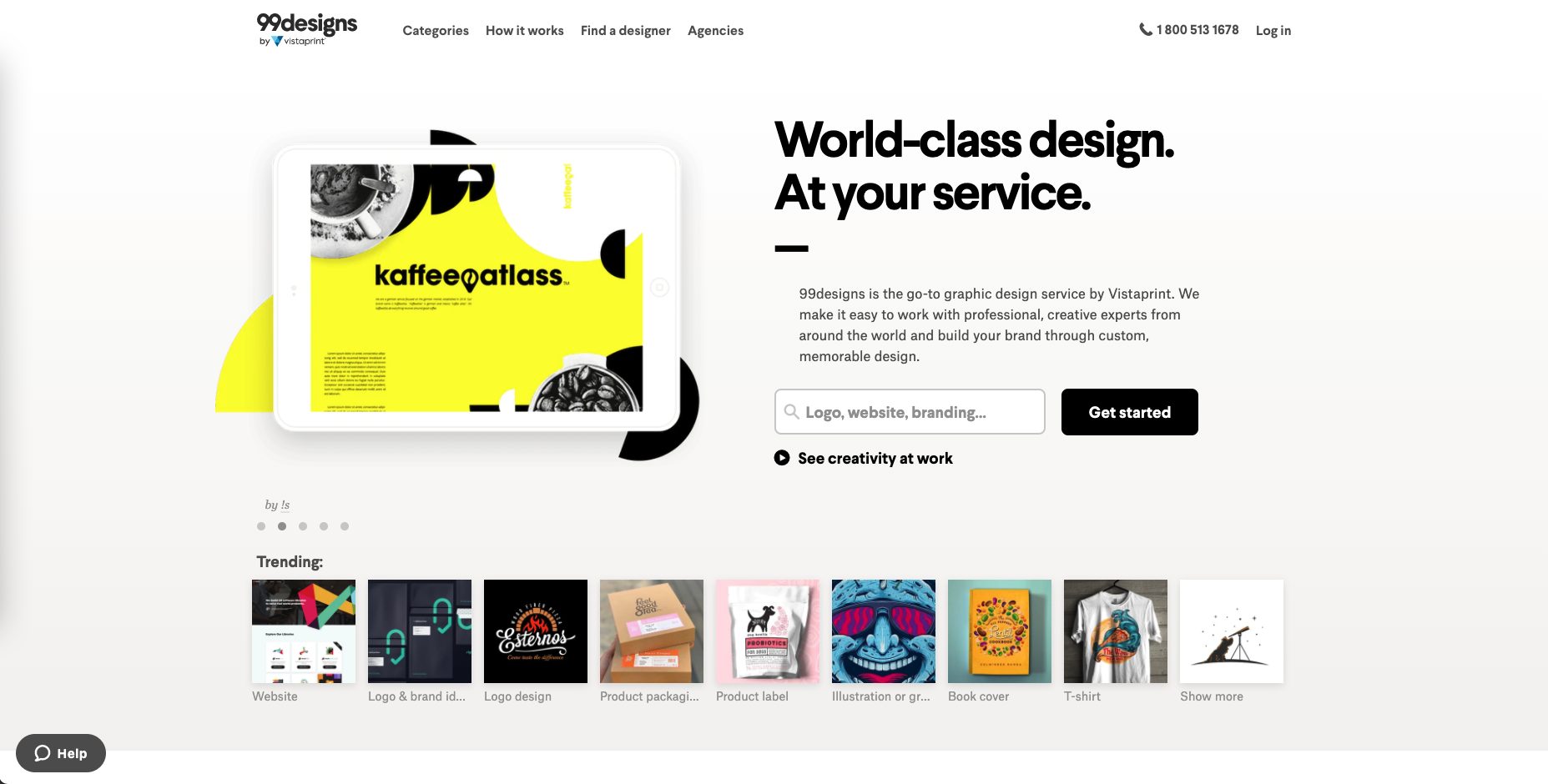 99designs is a creative platform that brings together designers and clients who are looking for professional clothing and merch design. If you're interested in selling merch to your patrons, 99designs can help you come up with some great designs that your supporters will love. You'll work directly with your designer to create just the right design. And, there's a 100% money-back guarantee.
Features
Multiple designers to choose from

Fixed-price packages

You own the copyright for the designs

Production files are perfect for print and digital use
Benefits
Affordable.

Graphic design

is expensive. With a tool like 99designs, you can get access to top-of-the-line designers without spending your entire marketing budget.

Fast turnaround time.

You'll likely get submissions within 24–28 hours of submitting your creative brief.
Pricing
Pricing packages start at $199/month.
---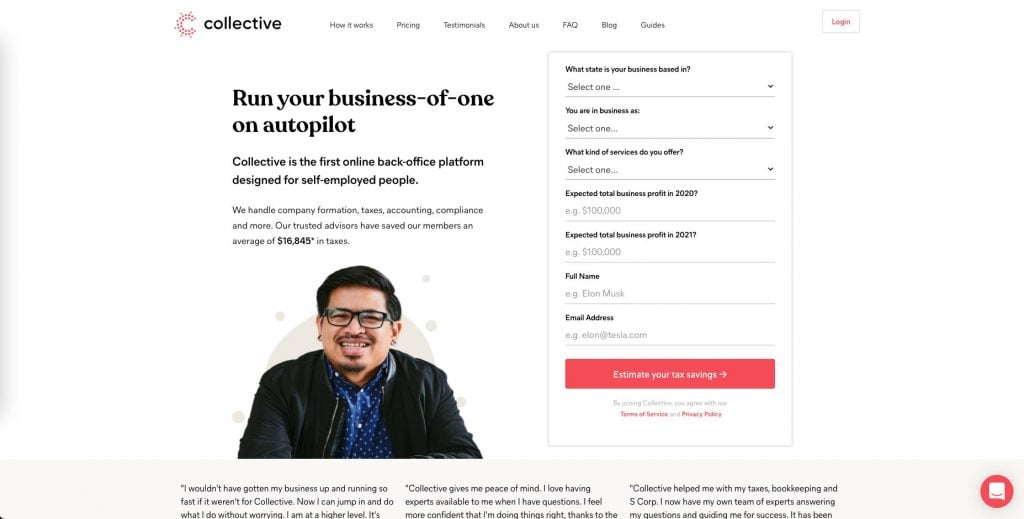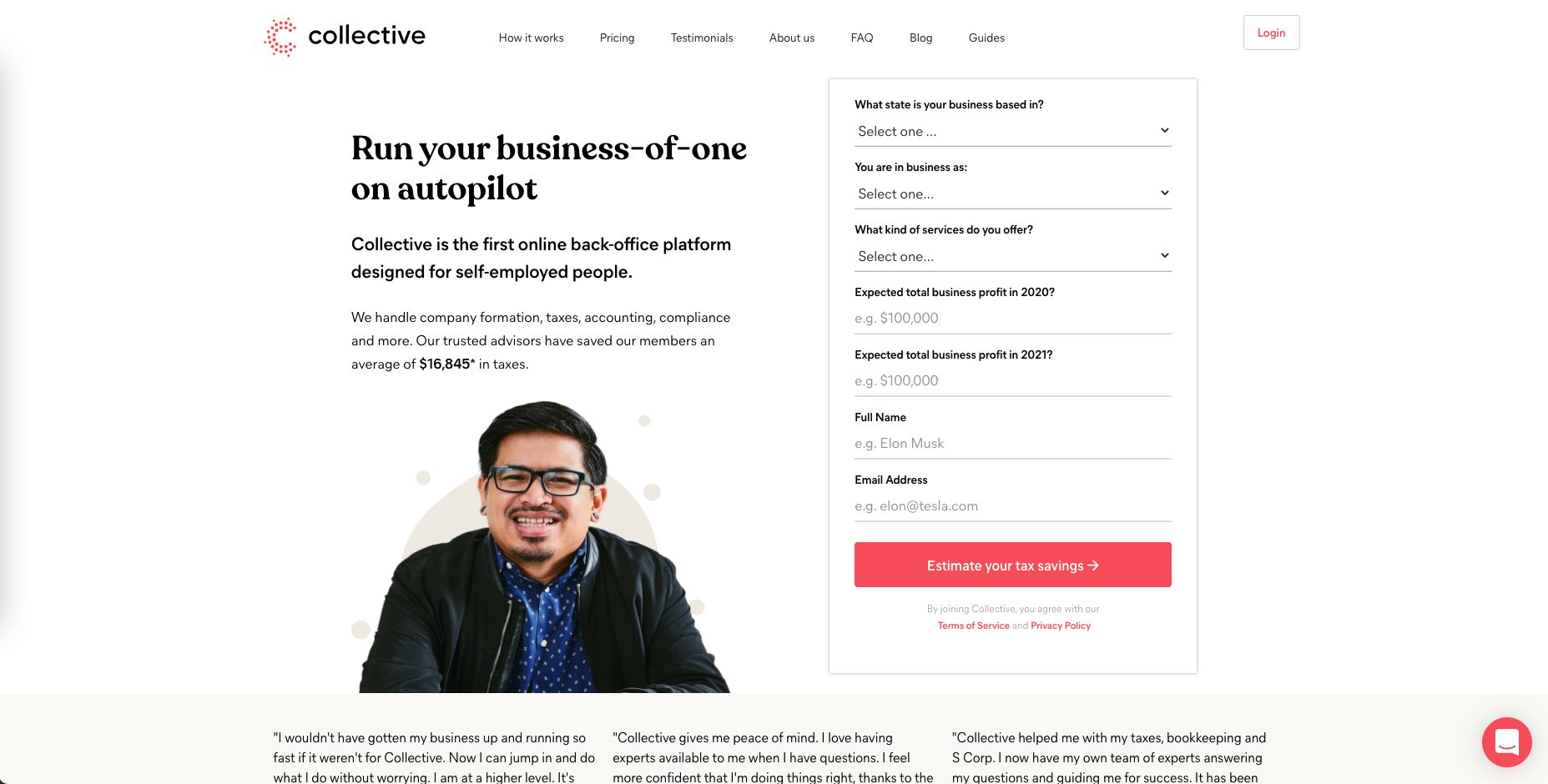 Collective is a financial platform specifically designed for self-employed people (like creators) so you have the financial help you need. They will handle accounting, company formation, and anything you need on the operational side of things. They offer accounting, bookkeeping, administration, access to third-party accounting software like Gusto and QuickBooks, personalized tax advice, quarterly check-ins, and more.
Features
Company formation including a 1-on-1 call with a tax advisor, operating agreement, business bank account, etc.

Individual and business income tax returns

Retirement plans

Health and life benefits

Accounting and payroll services
Benefits
Personalized back-office system.

You'll have an accounting and tax team to help you with payroll, bookkeeping, taxes, and a whole lot more.

Personalized advice.

Your dedicated finance team will help you run your business and answer your questions about taxes, compliance, and, in the event of a global pandemic, help you get access to government funding to keep your business going.
---
Which Patreon Integrations Will You Choose?
Now you have 12 ways to expand the functionality of your Patreon page to improve the value to your patrons and grow your business at the same time. No matter whether you're interested in offering livestreams or sell products to your patrons, this list has you covered.