There's a lot that goes into subscription management. You have to collect customer details and create invoices. Send them out. Collect payments. Whew. We're already tired. If you have a healthy customer base, subscription management can take up a large chunk of your time. That's why we've pulled together this list of the best subscription management apps you can use to automate your subscription management process. But first...
---
12 Best Subscription Management Apps to Manage Customer Payments:
---
What Is Subscription Management Software?
Subscription management software helps you automate your sales and billing process for recurring charges. Subscription management apps can help you reduce your daily workload while still getting people signed up for trial offers or letting customers renew memberships and schedule payments.
Common Features of Subscription Management Apps
There are several subscription management apps on the market and they all have their own unique offering. However, there are certain features of subscription management software that are pretty common across platforms:
A dashboard that gives you an overview of your customer subscriptions.

Invoice generation so you can create invoices based on customers' plans.

Automated payments to improve customer retention and avoid service interruptions.

Credit card management to securely store customer payment details.

Cancellation and suspension management to stop services if there are missed or canceled payments.

Renewal management to notify customers when their service is close to expiring, avoiding churn.

Trial management to let users sign up for trial offers and easily move into a paid plan or cancellation.

Loyalty program management to make it easy to offer top customers special benefits.
---
Benefits of Subscription Management Apps
Still not sure that a subscription management app is right for you? If you have a subscription-based business, an app, eCommerce store, or delivery service, a subscription management app can boost subscription revenue, get you more customers, and reduce churn. Let's take a look at a few of the benefits of subscription management apps.
Set Up Trial Offers
If you offer free trials (or if you've been wanting to but don't have the time or energy to manage the process), a subscription management app is vital. Free trials are a great way to bring in new customers, giving them the chance to use your service and find out what you have to offer before committing to a purchase. When a lead signs up for a free trial, they're interested in your product and are more likely to become a paying customer once the trial period expires.
A subscription management app helps you track free trials in real-time so you can stay on top of how new leads are using your product or service. You can then convert them automatically to a paid plan or find out why they didn't decide to continue with your service after the trial period ended. Either way, the information you gain from free trials will help you refine your product or service offering.
Self-Service Options
If you're manually creating invoices and verifying payment information, you're wasting valuable time you could be spending growing your email list, expanding your presence on social media platforms, building better influencer relationships, or any number of things that will help you grow your business. That's where a subscription management software comes in.
With a subscription management software, you can let your users manage their subscription. They'll be able to schedule payments, change their payment methods, edit their account details, upgrade their plan, and more. A subscription management app also makes it a lot easier to send out payment and upgrade reminders.
Secure Payments
Saving customer payment information is a catch-22. On one hand, saving that information makes it so much easier for customers to checkout when they purchase an upgrade or additional service. On the other hand, online payments are vulnerable when it comes to security. A subscription management app is an easy way to safely and securely store payment information.
Customer Retention
Your subscription management app can help you increase customer retention by avoiding churn (when a customer doesn't pay) and dunning (when a payment is attempted but fails). You can use your subscription management software to send customers reminders of payments coming due, set them up for automatic payments, or let them know when their payment method is close to expiring.
---
12 Best Subscription Management Apps
There are dozens of subscription management apps on the market, making it hard to wade through the information and misinformation about each option. But now you don't have to. Here are 12 of the most popular services we've found.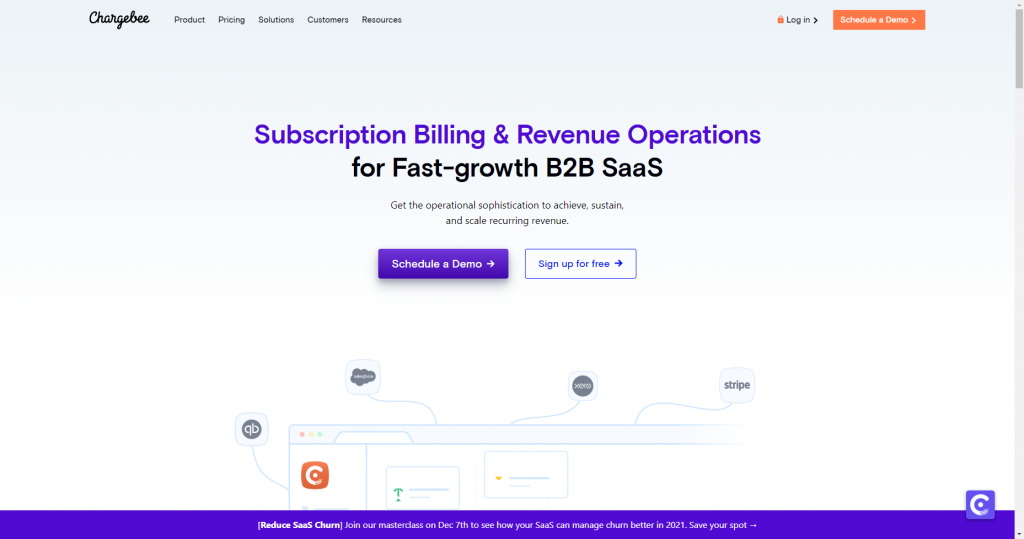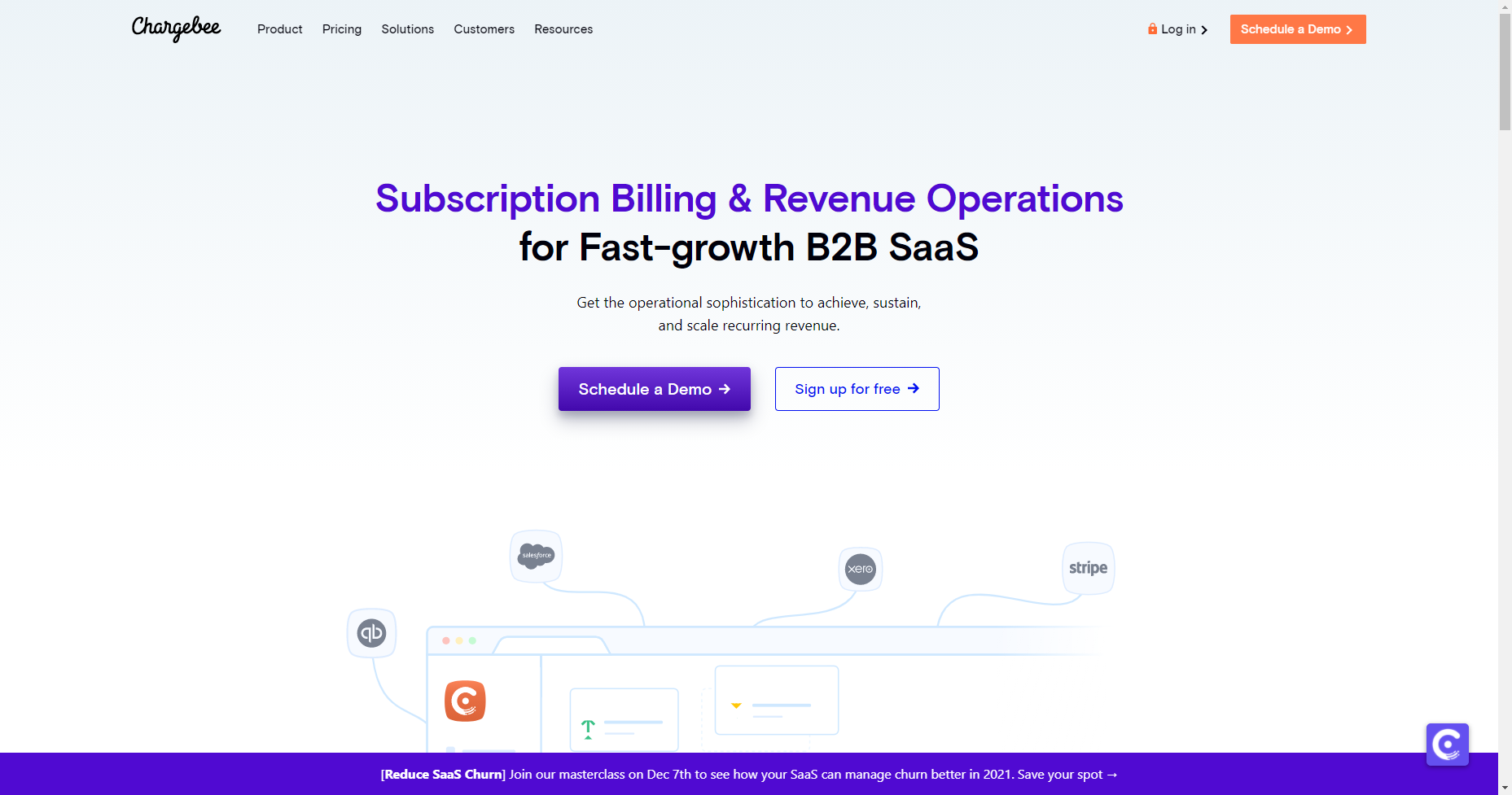 Chargebee is a subscription management app that can help you streamline your billing operations. This software works well for SaaS/PaaS, eCommerce, and other subscription models. You can use it to automate invoicing and payment collections, as well as send notifications to customers about their accounts.
Key Features:
Dunning management lets you monitor credit card declines, reduce churn, and recover lost revenue.

Automated addons so you can upsell easily.

Abandoned cart tracking

allows you to measure how many visitors/customers leave the checkout without completing a purchase.

Let customers manage their subscription service, view invoices, update billing or payment options, and more by themselves.

Metered billing so you can charge customers based on their usage of your app or add overages to a base fee.
Pricing: Plans range from $249–$549+/month.
---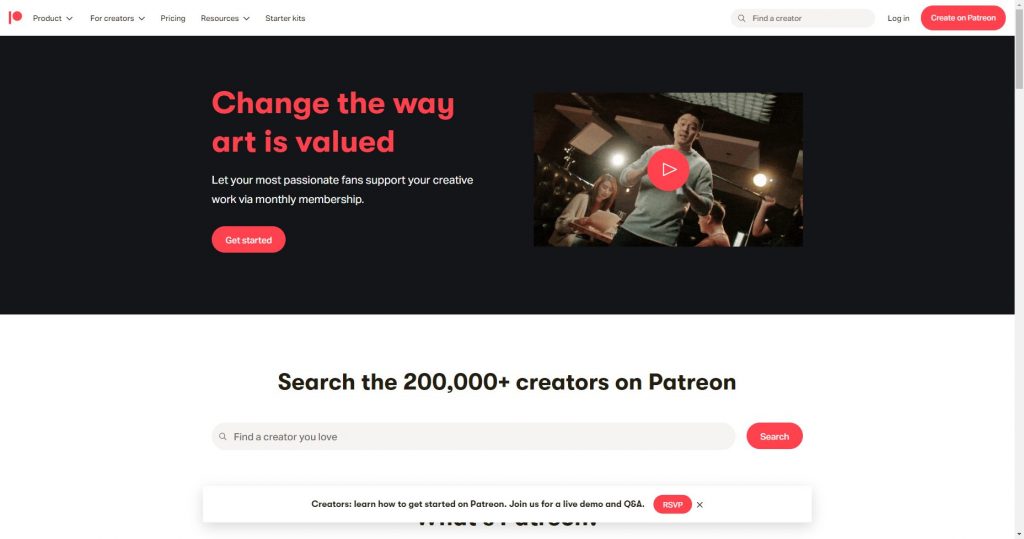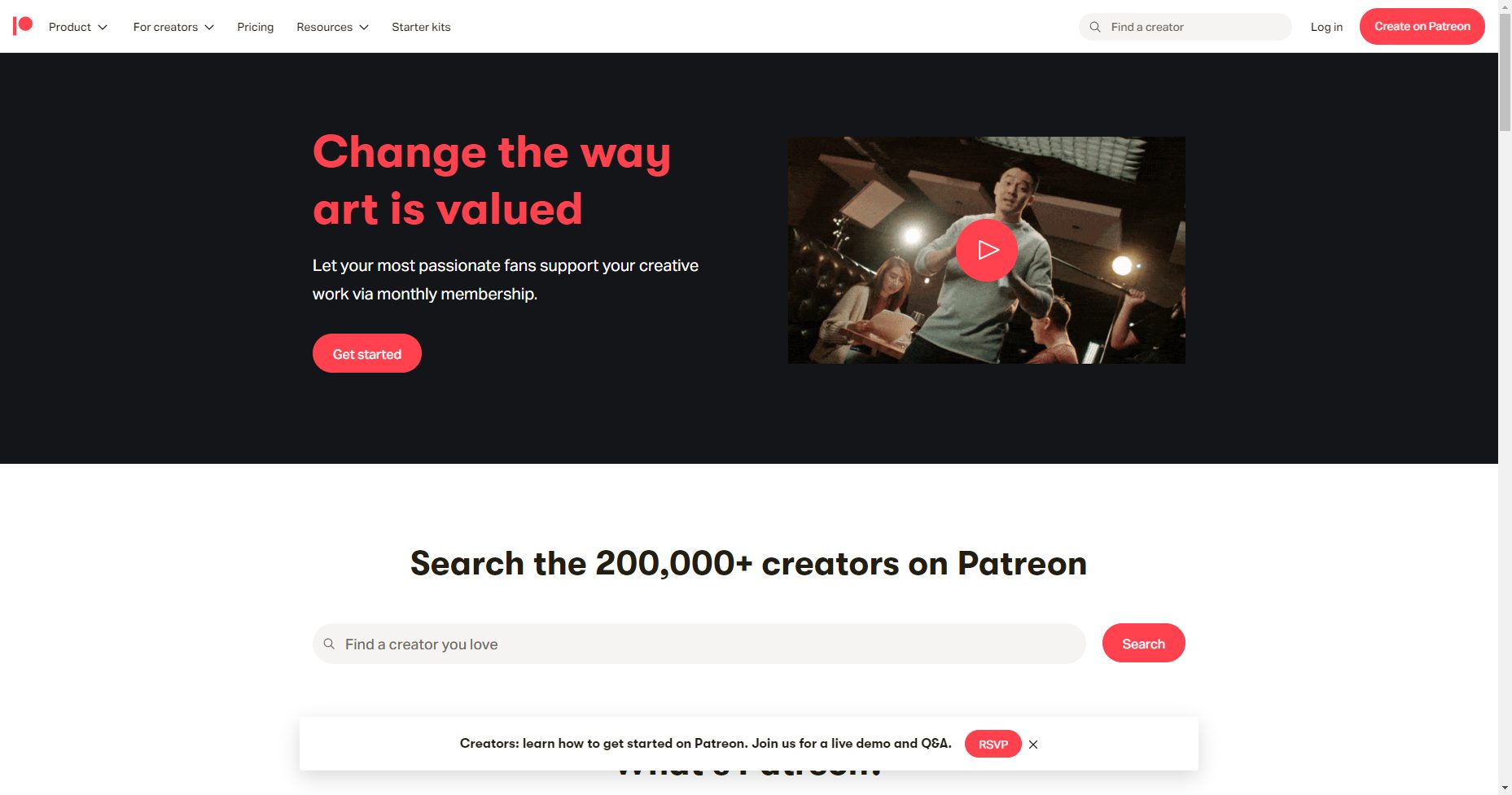 Patreon is a membership platform used by creators to get paid easily. Many creators use Patreon to develop a recurring income stream, creating and selling access to their content through a monthly fee. This gives creators direct access to their customer base so they can create the content their audience wants. It's one of the most commonly used platforms in the creator economy.
Key Features:
Develop relationships with your patrons through patron-only posts, messages, or directly via email.

Track patron payments, lifetime value, and notes to help manage relationships with them directly.

Integrate with third-party apps like Discord, Crowdcast, and more.

Message your patrons and monitor your membership business with native iOS and Android apps available from the app store.

Learn how to effectively run your creative business with Patreon workshops, a world-class knowledge base, and other creator resources.
Pricing: You'll pay for payment processing plus a range from 5%–12% of your monthly income earned on the platform.
---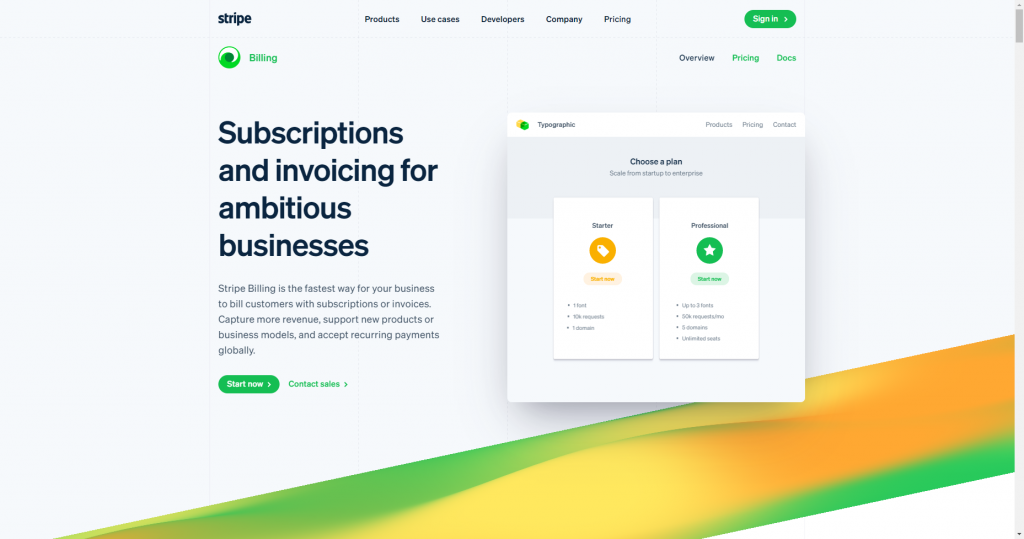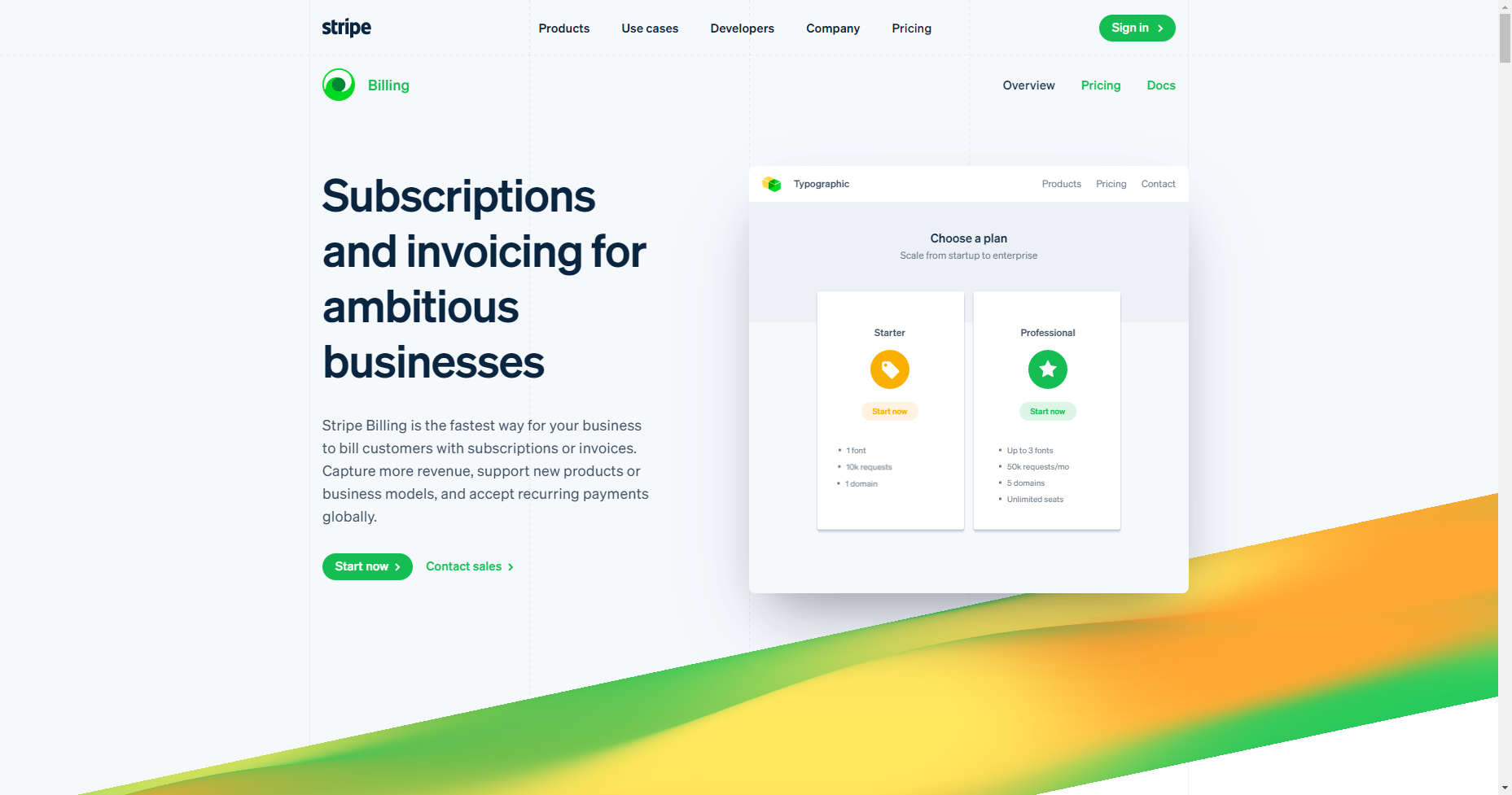 Stripe Billing is the subscription management app built by payment gateway Stripe. It's a billing and invoicing software that includes features like customizable invoices, dunning management, a contact database, billing portal, contingency billing, mobile payments, online invoicing and payments, and subscription billing.
Key Features:
Charge subscribers or send invoices every billing cycle.

Let your customers manage their subscription plan and billing details from a secure, Stripe-hosted page.

Automatically send Stripe data to NetSuite, an ERP system for finance, accounting, and eCommerce.

Automatically reconcile invoices paid by ACH credit or wire transfers.

Send an invoice or charge a customer for one-off costs.
Pricing: You'll pay between 0.5%–0.8% on recurring charges.
---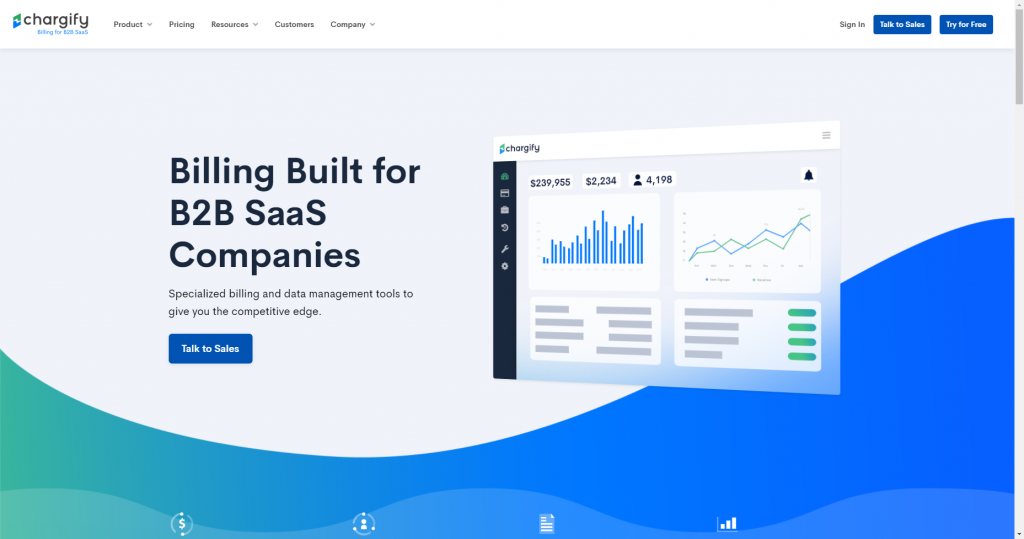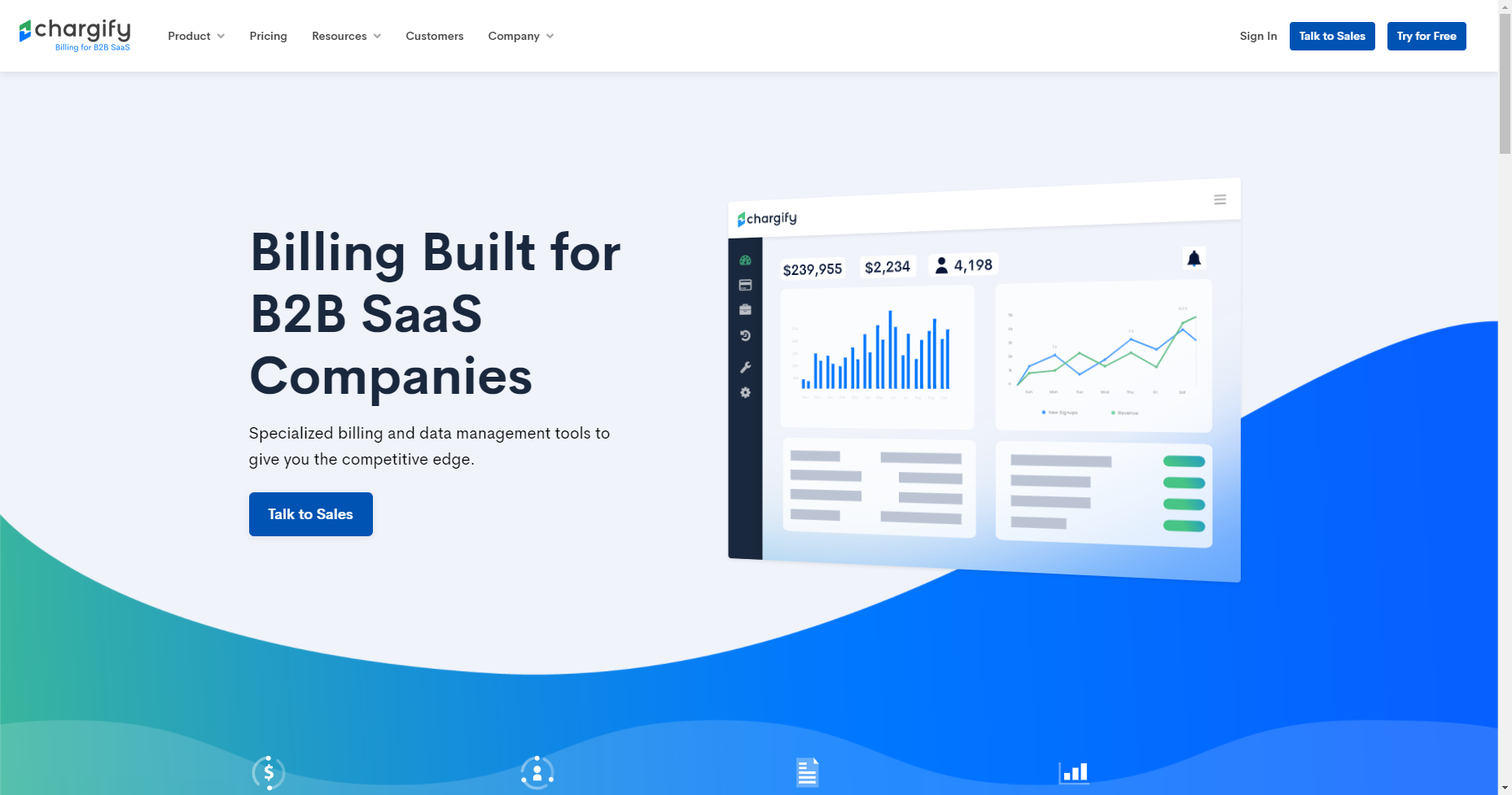 Chargify is a subscription management software made for B2B SaaS businesses. It offers automated invoicing and credit card payment processing as well as removing access for unpaid accounts. Chargify also has automations and workflows that can move customers from sign-up to everything else.
Key Features:
One centralized place to track all of your customers' subscription details.

Customize the signup experience to reduce friction and make it easy for website visitors to become paying customers.

Allow customers to upgrade/downgrade products, review billing history, and manage account-related information through the Billing Portal.

Send automated email communications using highly customizable

email templates

.

Monitor high-value conversions, expansion/contraction revenue, and potential churn risks with Revenue Alerts.
Pricing: Price ranges from $299–$499+/month.
---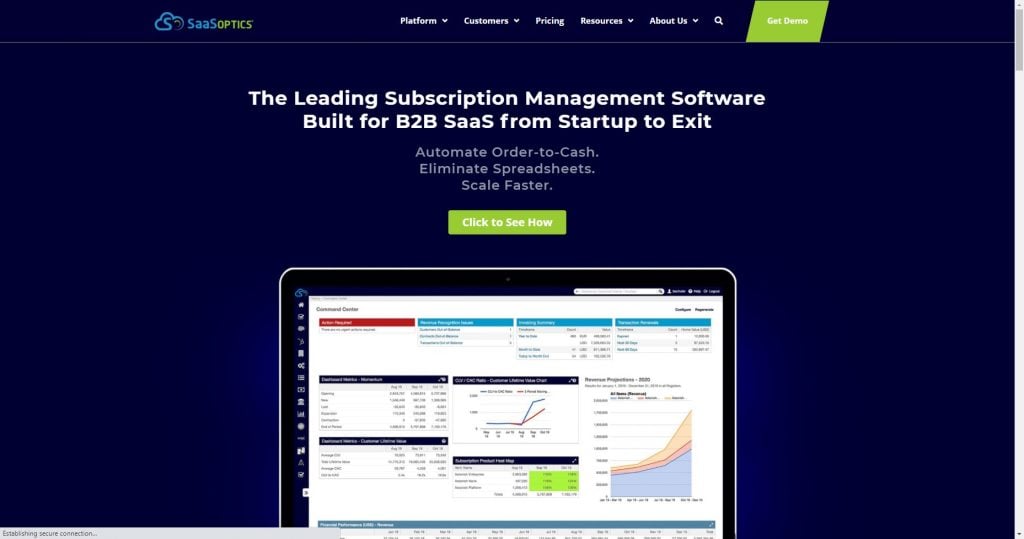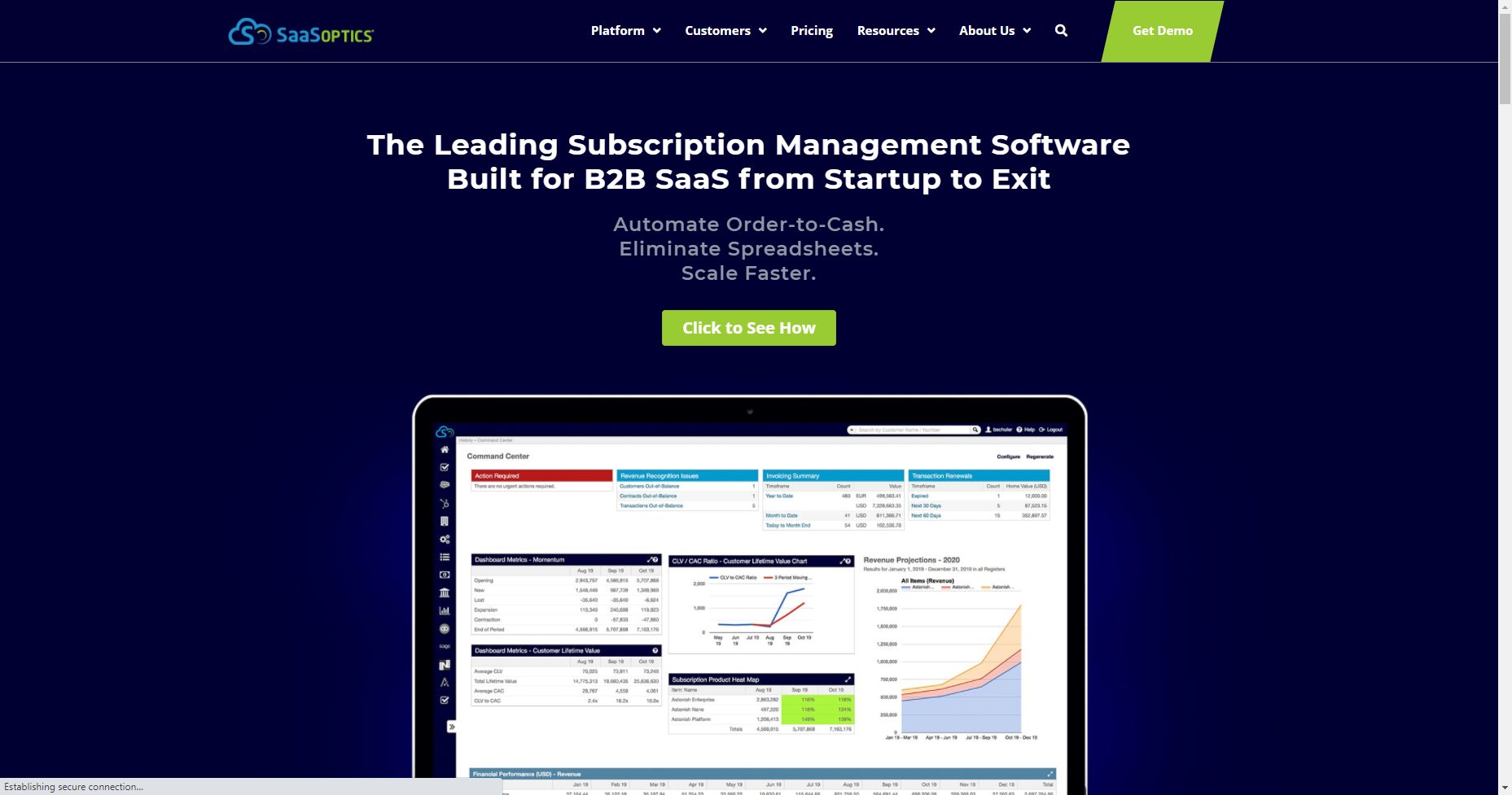 SaaSOptics is another subscription management software for B2B SaaS businesses. It's a cloud-based solution that lets businesses get accurate metrics and analytics fast, scale their billing and payments, and streamline their financial operations.
Key Features:
Automatically sync orders between your CRM and general ledger.

Ensure efficient and timely invoicing and collections.

Spend less time on past-due payments with system-sent collection emails and escalations.

Trigger renewal opportunities to start weeks or months in advance.
Pricing: Pricing available by quote.
---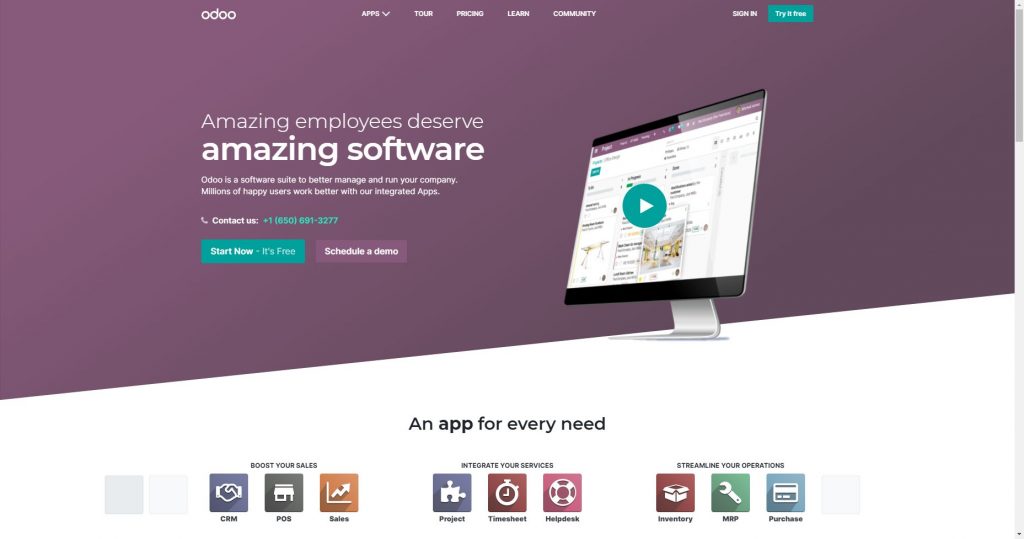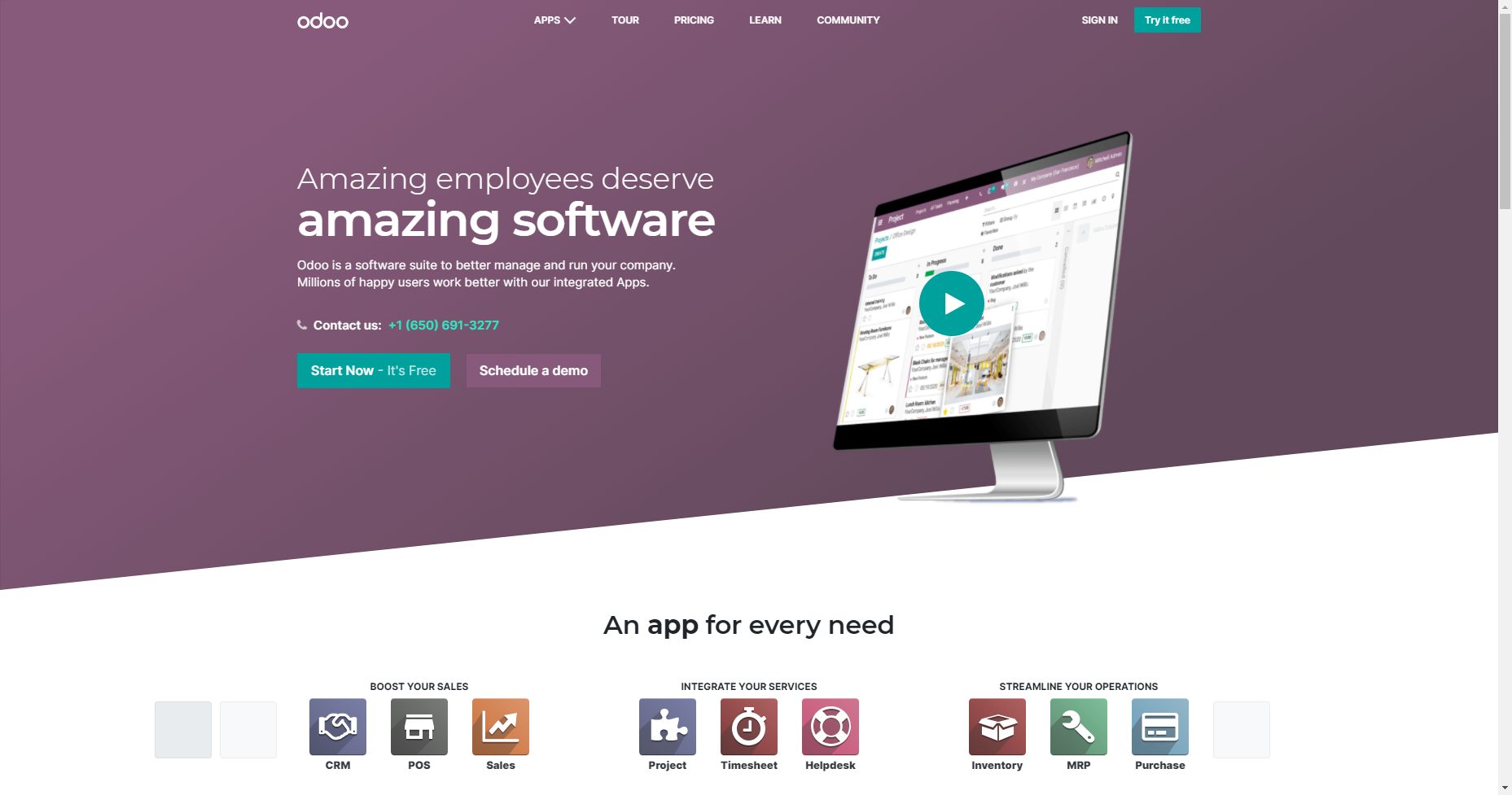 Odoo has a lot to offer companies that are looking for an intuitive and automated system for subscriptions, sales, recurring billing, and an overwhelming number of other applications. With the Subscriptions app, Odoo provides clear contracts, automated invoices, takes care of taxes, and deals with payments—automatically.
Key Features:
Give customers access to a user-friendly portal with all their data and contract options.

Create contract templates for your most frequent sales scenarios.

Customers can close the contract themselves and provide a reason for their decision.
Pricing: Pricing is tricky. You can add up to three apps at no cost.
---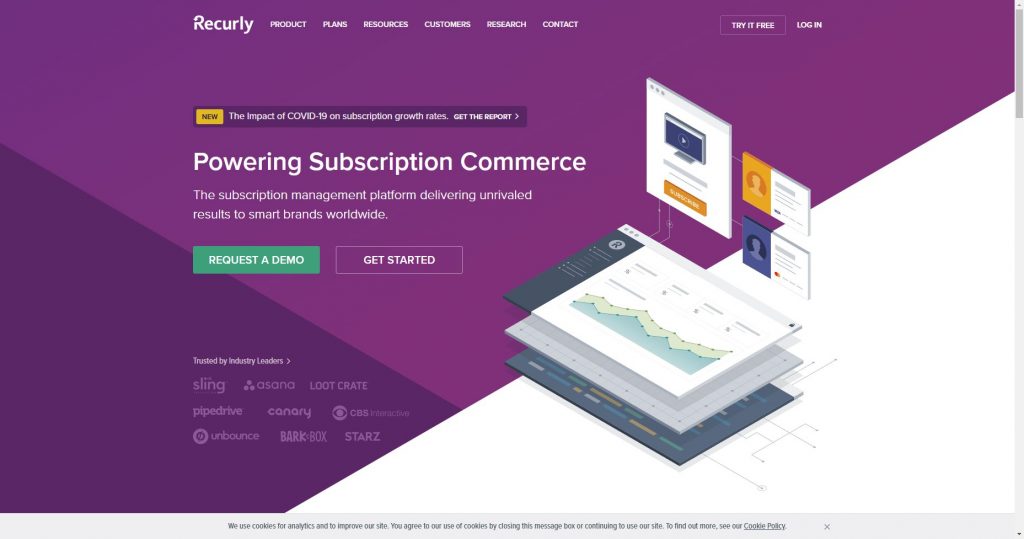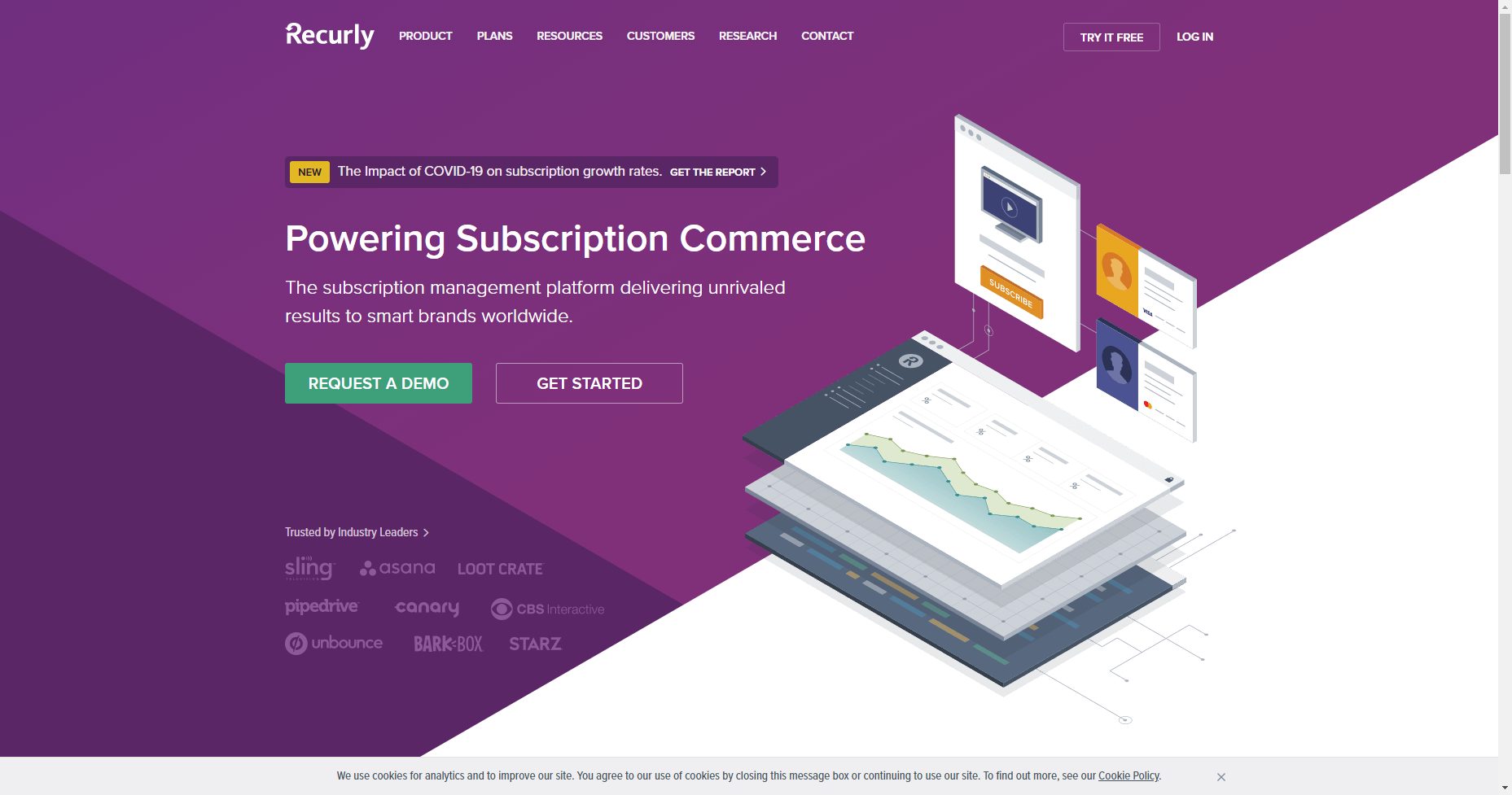 Recurly is an all-in-one subscription management and billing platform that makes recurring billing easy for mid-market and enterprise businesses. It offers multiple gateway support, gateway routing, intelligent retry, and more. Recurly supports multiple billing models, has global tax support, and uses automated billing workflows to help you collect revenue faster and streamline revenue recognition.
Key Features:
Create an unlimited number of subscription services.

Offer plans with a variety of billing models and different billing cycles.

Build a catalog of all the items you offer for sale.

Sell items as one-time or recurring purchases
Pricing: Plans start at $149/month plus 0.9% of your recurring revenue.
---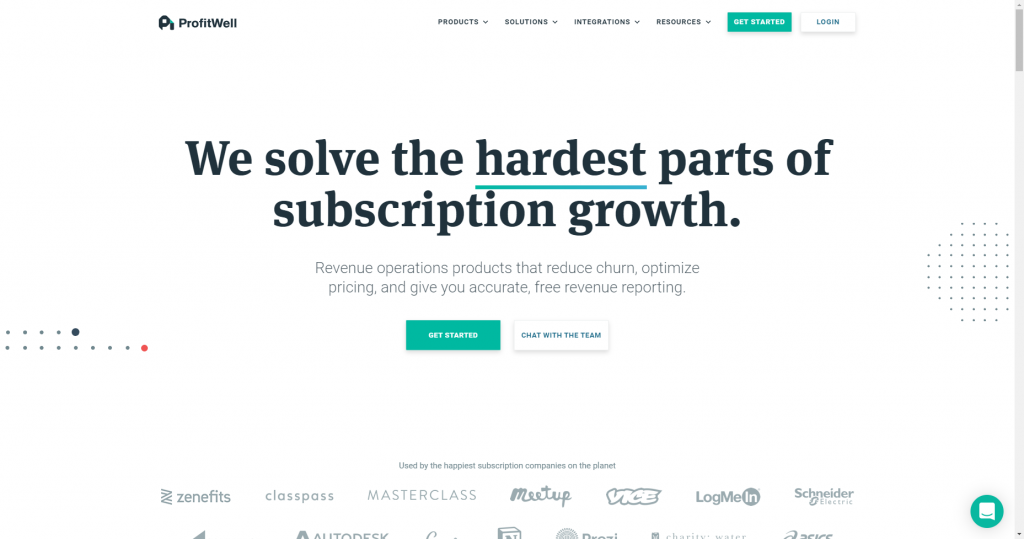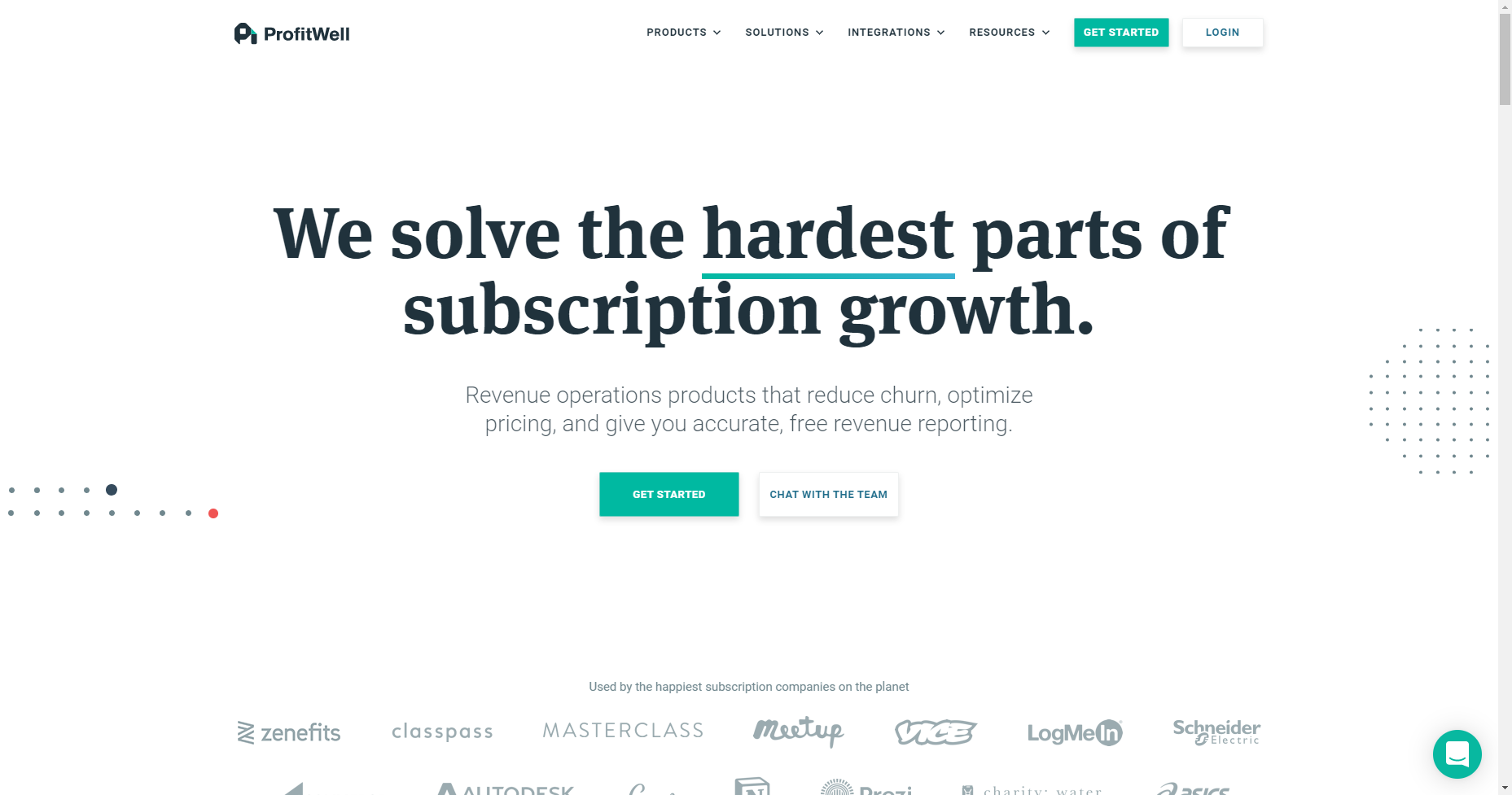 ProfitWell Retain is a subscription management software that reduces losses due to subscription churn, recovering at-risk customers using targeted messaging. You can use it in conjunction with ProfitWell's other products, Recognized and Price Intelligently for a complete financial platform.
Key Features:
Comprehensive subscription reporting and analytics.

Granular reporting on all aspects of MRR such as upgrades, downgrades, new, churn, etc.

Compare your metrics to comparable companies at similar stages.

Data-driven retries of failed customer payment methods.
Pricing: Up to your current recovery rate is free. Pay based on performance after that.
---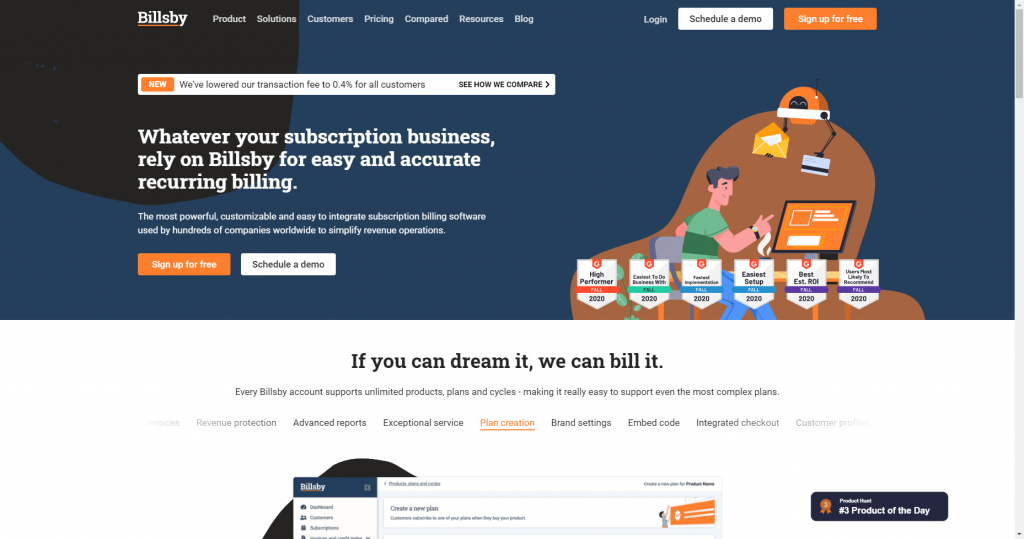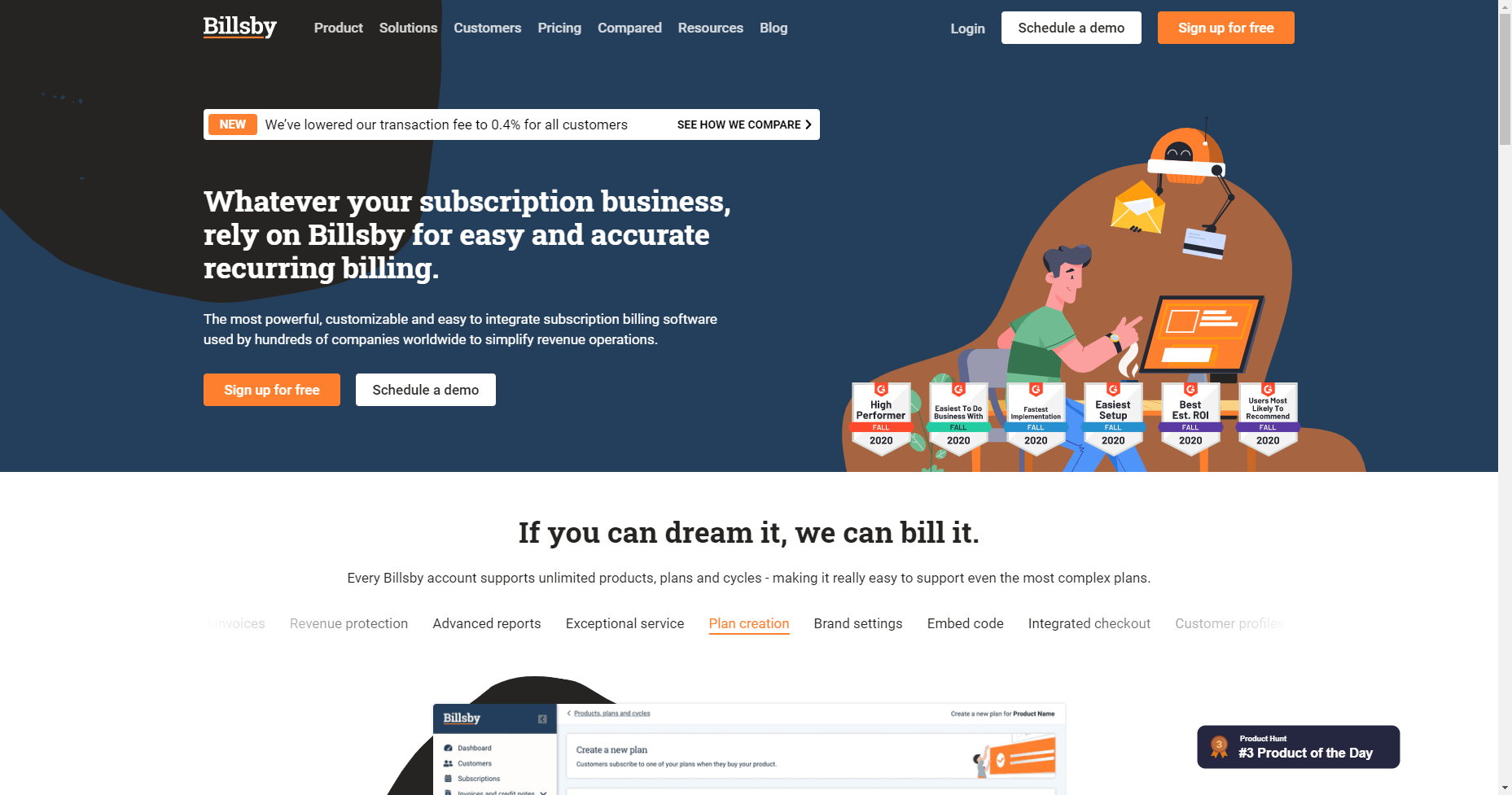 Billsby is a powerful, customizable, and easy to integrate subscription billing software designed for SaaS and subscription-based businesses. It offers automated payment processing, dunning management, invoices, self-service account management, and more. You can even maintain PCI DSS compliance while building a custom checkout experience for your customers.
Key Features:
Get unlimited custom fields for advanced data collection.

Access 30+ emails for every stage of your

marketing funnel

.

Enjoy full control over when to send reminder emails, when customer accounts will be suspended or canceled, and when to write-off unpaid invoices.
Pricing: No monthly cost. You'll pay a 0.4% transaction fee.
---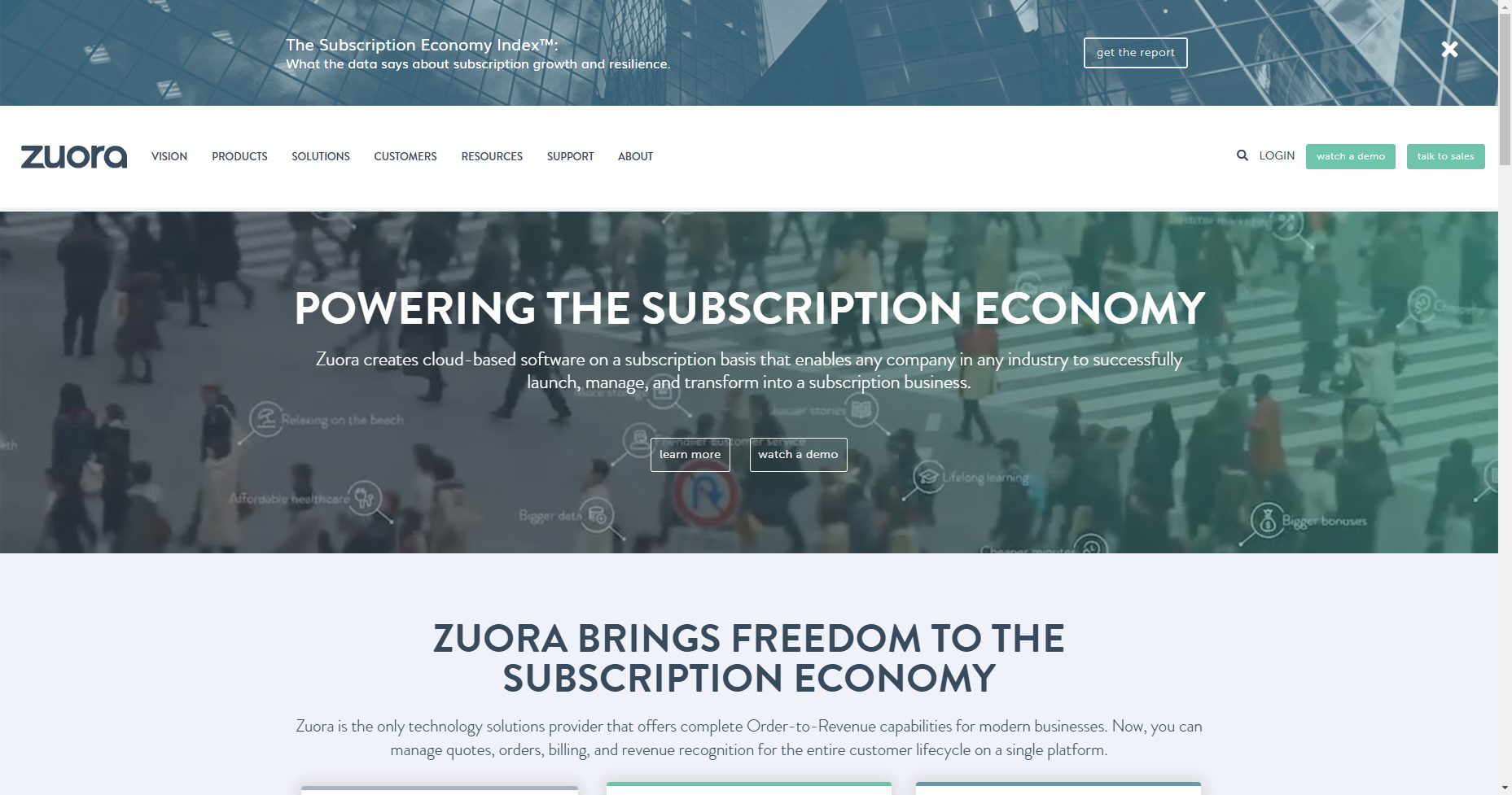 Zuora is a subscription management software that lets you synchronize your subscription order-to-cash in real-time. It offers a central location for managing subscriptions, automates payment and billing calculations, and manages churn.
Key Features:
Get support for 50+ charge models and 180+ currencies.

Capture orders across all sales channels.

Automate recurring billing operations for any monetization model.

Align Zuora to your general ledger with GAAP-compliant transaction or summary level journal entry integration.
Pricing: Free trial. Pricing available by quote.
---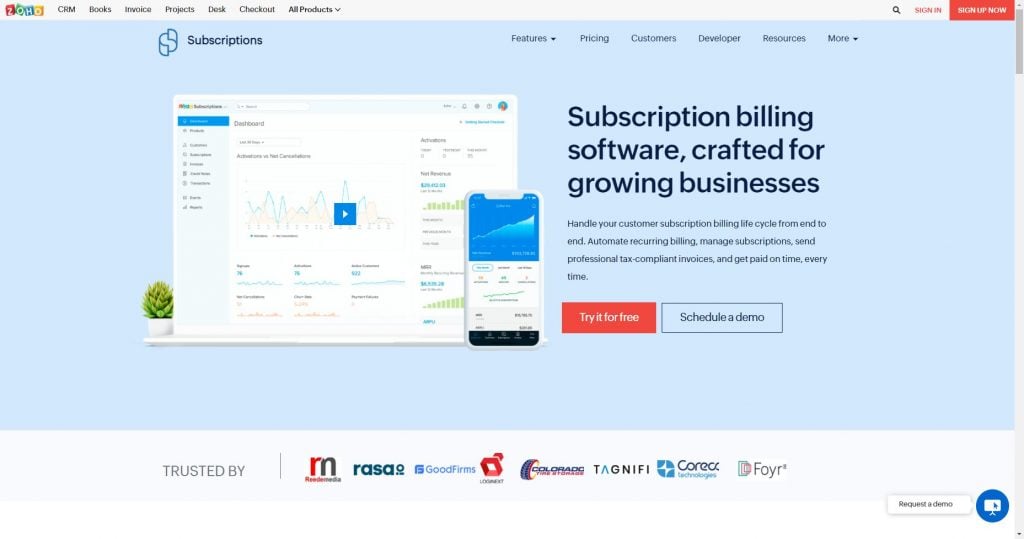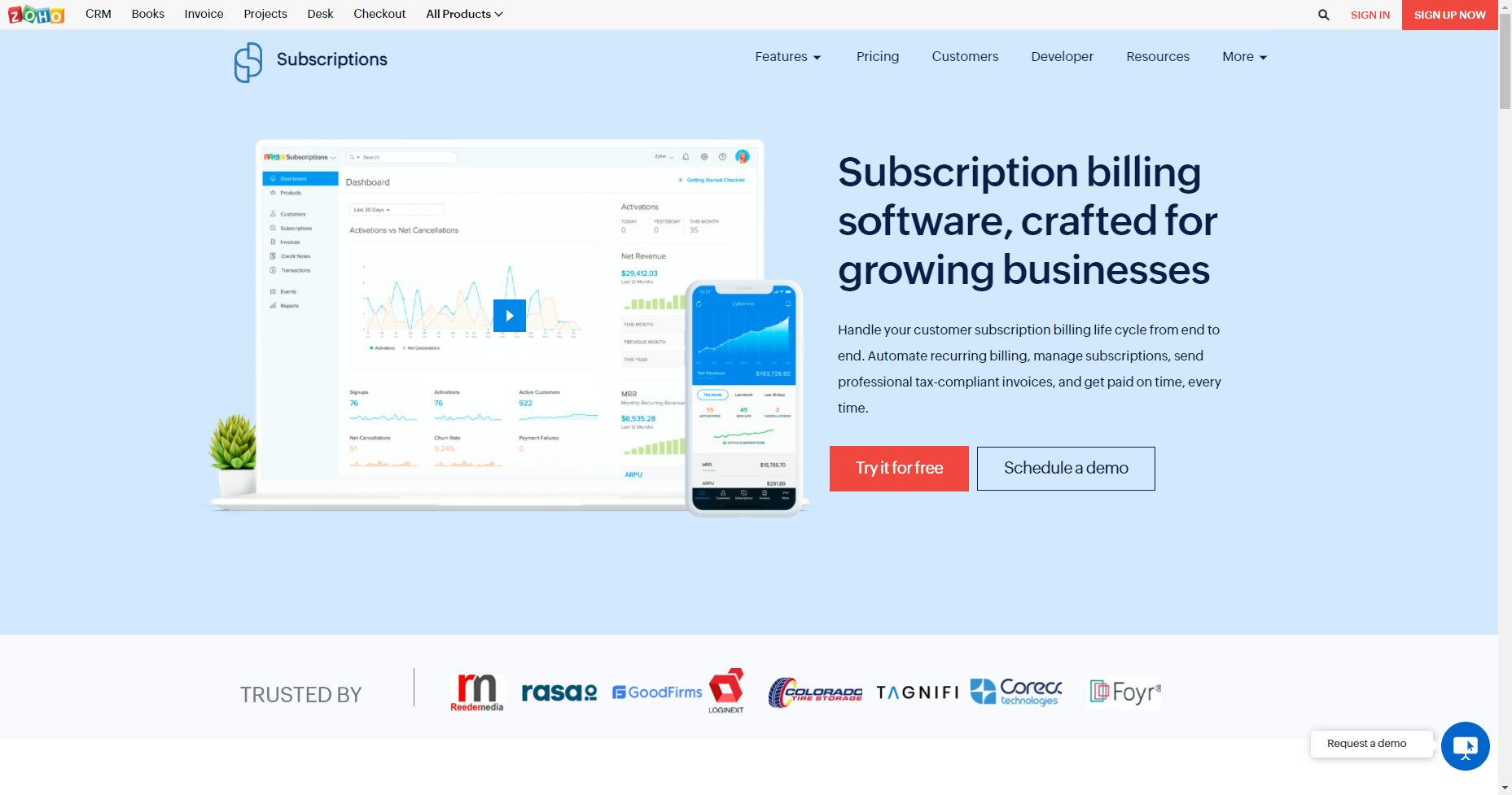 Zoho Subscriptions can handle your subscription management needs from start to finish. You'll be able to monitor subscription billing and invoices throughout the life of each customer as well as automate recurring billing, manage subscriptions, send tax-compliant invoices, and more.
Key Features:
Create webhooks to get important information about subscription status, payments, invoices, and more.

Set up workflows based on various triggers and get notifications.

Get access to ready-to-use email notifications for scenarios like trial expiry, payment initiated, payment thank-you, and more.
Pricing: Free for up to 20 subscriptions. Paid plan pricing ranges from $39–$199/month.
---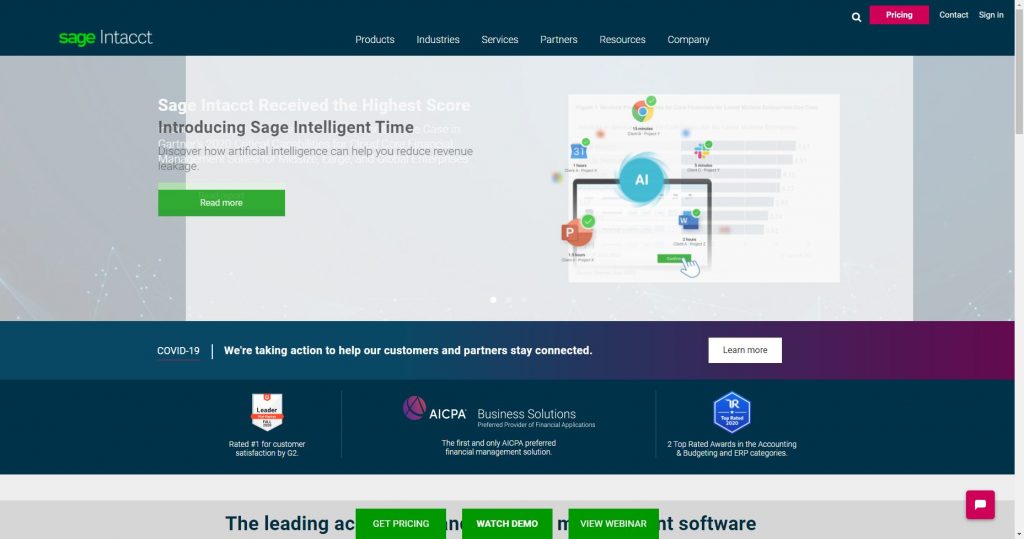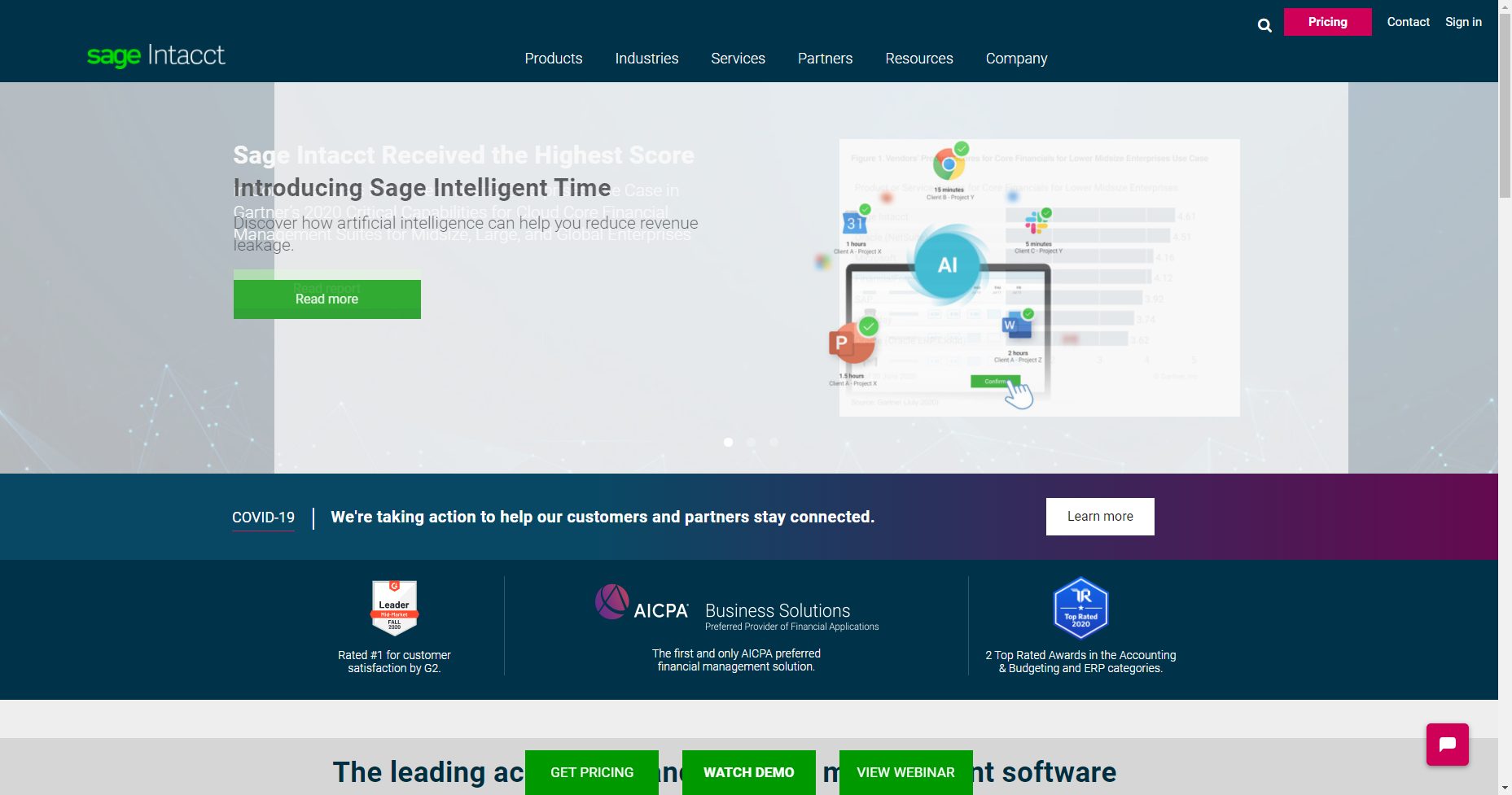 Sage Intacct is the only ASC 606 cloud accounting and billing solution and is a complete financial management solution that makes it easy for brands to track and monitor subscriptions. It includes payment processing, dunning management, recurring and deferred billing, a self-service portal, and so very much more.
Key Features:
Utilize automatic, agile billing driven directly from your contracts.

Automated revenue recognition.

Built-in tiered pricing and usage-based billing.
Pricing: Pricing by quote.
---
Wrapping Up
With all of the subscription management apps available to you, you're sure to find the right one for your business. Start by checking out the ones we've included here. These are some of the top-rated subscription management apps around and will make an enormous difference in how you operate your subscription service.