Advertising Disclosure
Advertising disclosure:
Our partners compensate us. This may influence which products or services we review (also where and how those products appear on the site), this in no way affects our recommendations or the advice we offer. Our reviews are based on years of experience and countless hours of research. Our partners cannot pay us to guarantee favorable reviews of their products or services.
The effectiveness of a brand's product marketing strategy can often make or break its success in today's competitive business landscape. A vital component of this equation is the expertise and strategic insight provided by product marketing agencies. These specialized agencies play a crucial role in bridging the gap between a company's offerings and its target audience, ensuring that the right message is conveyed to the right people at the right time.
As a result, choosing the right product marketing agency can have a significant impact on a brand's success, and it's important to take the time to carefully evaluate your options.
Some of the key factors to consider when making this important decision include the agency's expertise and industry experience, its ability to create personalized marketing strategies that align with your business goals, a track record of satisfied clients and successful campaigns, budget and pricing considerations, as well as effective communication and project management processes.
This write-up aims to probe into the world of product marketing agencies, exploring some of the top players in the field. Our goal is to provide you with a comprehensive understanding of each agency's unique strengths and capabilities, enabling you to make an informed decision when it comes to selecting the ideal partner for your marketing needs. So, without further ado, let's dive into our list of top product marketing agencies.
---
Top 10 Product Marketing Agencies:
---
Top 10 Product Marketing Agencies
Moburst is a top-tier product marketing agency that has helped hundreds of products across various categories to achieve success. They offer a wide range of product marketing services, including product consulting, UX/UI optimization, and onboarding marketing strategies.
Their team leverages multidisciplinary knowledge to develop a clear and actionable strategy that delivers strong growth metrics. Moburst has a proven track record of success, consistently delivering lower-funnel conversions and bolstering onboarding performance. With a powerful in-house team and a commitment to staying on top of trends, Moburst is an excellent choice for businesses looking to take their product marketing to the next level.
Agency Details

Key Services

Reputable Clients

Founded: 2013

Headquarters: New York, NY
Team size: 51-200

App Marketing

ASO

App Optimization

Viral Marketing Campaigns

App localization

Mobile Trends

Burst Campaigns

Samsung

Uber

Reddit

Gett

Vodio

Discovery

Why choose them: Transparency, strategic product development, effective workflows.
---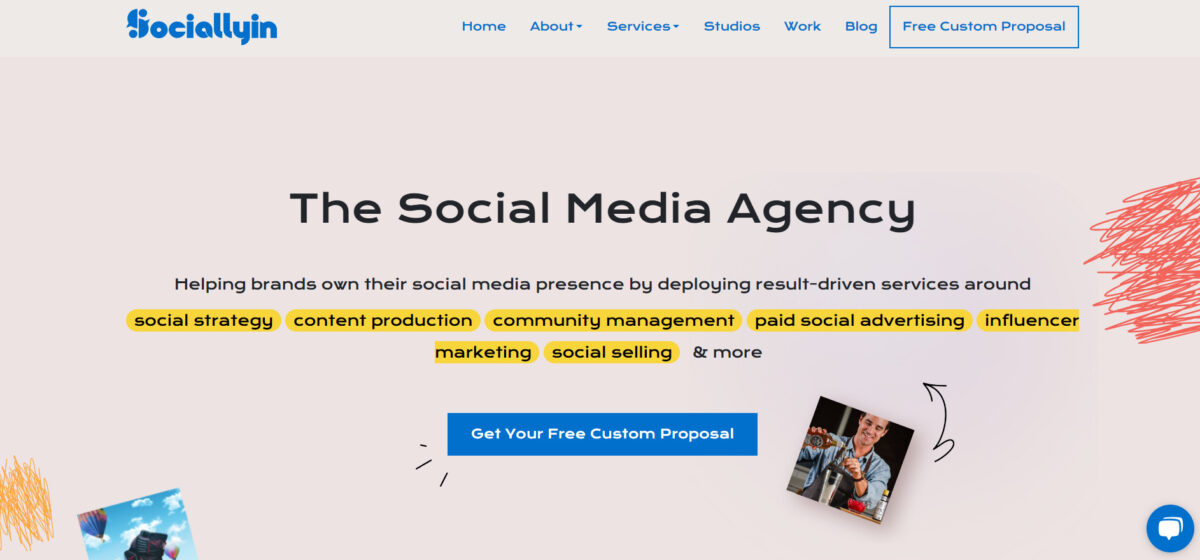 Sociallyin is a top-rated social media marketing agency that specializes in helping businesses improve their online presence. With more than 11 years of experience and four offices located throughout the United States, they have worked with over 200 clients and have developed a reputation for delivering social media content efficiently and effectively.
The Atlanta-based agency develops a strong social media presence across multiple platforms, optimizing search engine results, and utilizing ad functionality on social media channels and Google. For businesses looking for hands-on assistance, Sociallyin is an excellent choice.
Agency Details

Key Services

Reputable Clients

Founded: 2013

Headquarters: New York, NY
Team size: 51-200

App Marketing

ASO

App Optimization

Viral Marketing Campaigns

App localization

Mobile Trends

Burst Campaigns

Samsung

Uber

Reddit

Gett

Vodio

Discovery

Why choose them: Responsiveness, fast growth, attention to detail.
---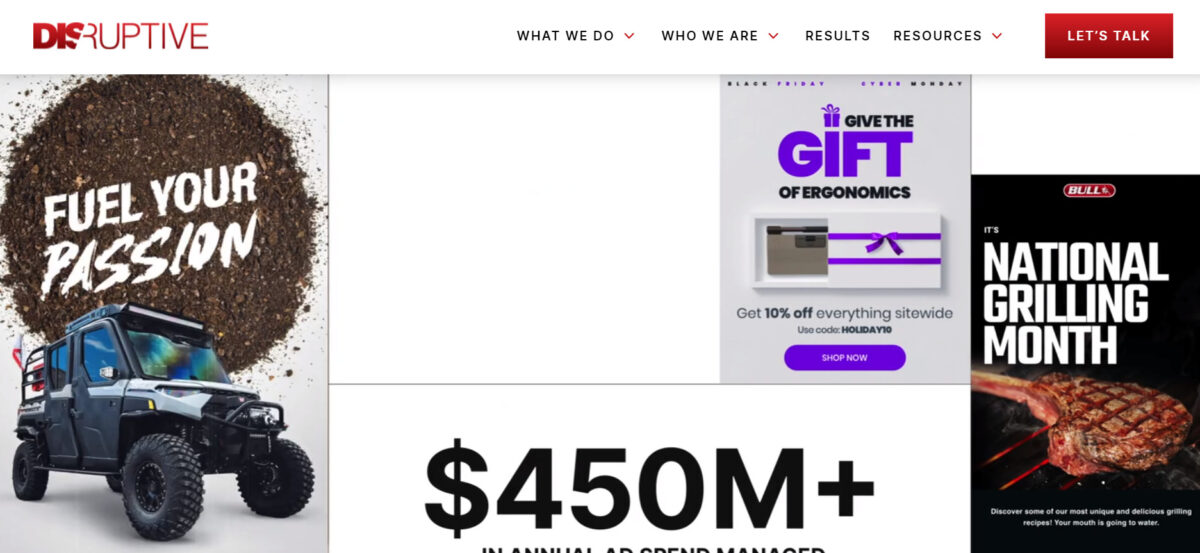 Distruptive Advertising is a results-driven product marketing agency that offers a range of services, including lead gen marketing and eCommerce marketing. They have a team of marketing experts that create modern, leading-edge marketing strategies that produce results for businesses. With more than 160 employees, Distruptive has won the Inc 5000 America's Fastest-Growing Private Companies award and manages over $450M in annual ad-spend for clients.
They offer a wide range of marketing services, including SEO, Google Ads, social media ads, YouTube ads, and more. Their creative strategies, website optimization, and lead nurturing services are designed to help businesses make their marketing irresistible. Distruptive's case study with Crossover Symmetry shows how they helped increase monthly revenue from Facebook advertising by 158%.
Agency Details

Key Services

Reputable Clients

Founded: 2012

Headquarters: Pleasant Grove, UT
Team size: 51-200

Paid Advertising

CRO

Google Shopping

Landing Page Design

Google Analytics

Xactware

PoliteMail

ScottsMiracle-Gro

DAVINCI

SmartSearch

KPMG Spark

RANLife

Why choose them: Holistic approach, commitment, industry expertise.
---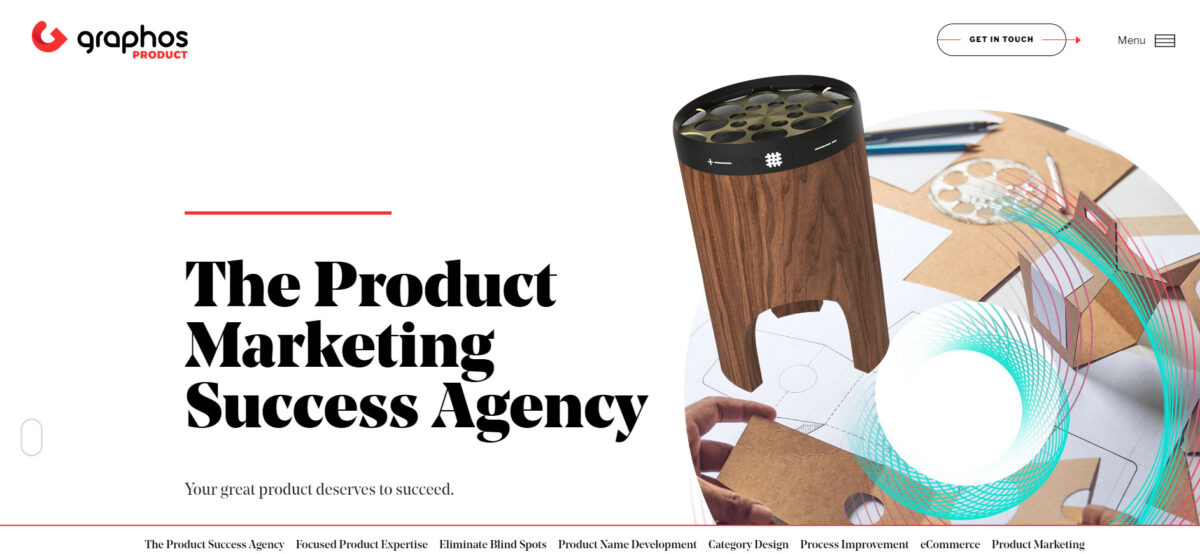 Graphos Product is a product marketing success agency that helps product teams and entrepreneurs succeed in new markets. They specialize in exceptional strategy, positioning, and branding. Graphos Product is the best in the world at developing Go-to-Market Roadmaps that guide innovative products in penetrating new markets.
Graphos Product has deep experience in branding and bringing medical and scientific products to market. They offer several services, including Product Positioning Consultants, Blind Spot Elimination, Product Brand Name Development, eCommerce, and Consumer Products. Graphos Product provides sound advice, innovative ideas, and strong creative to help innovative products from startups to billion-dollar corporations achieve their goals.
Agency Details

Key Services

Reputable Clients

Founded: 1993

Headquarters: Edmonton, AB
Team size: 11-50

Product Launch

Content Strategy

Branding

SEO

UX

Product Packaging Design

Earth Apples

VIZE

Kamooki Lures

IMBiotechnologies Ltd

Why choose them: Media relations, experience, innovative ideas.
---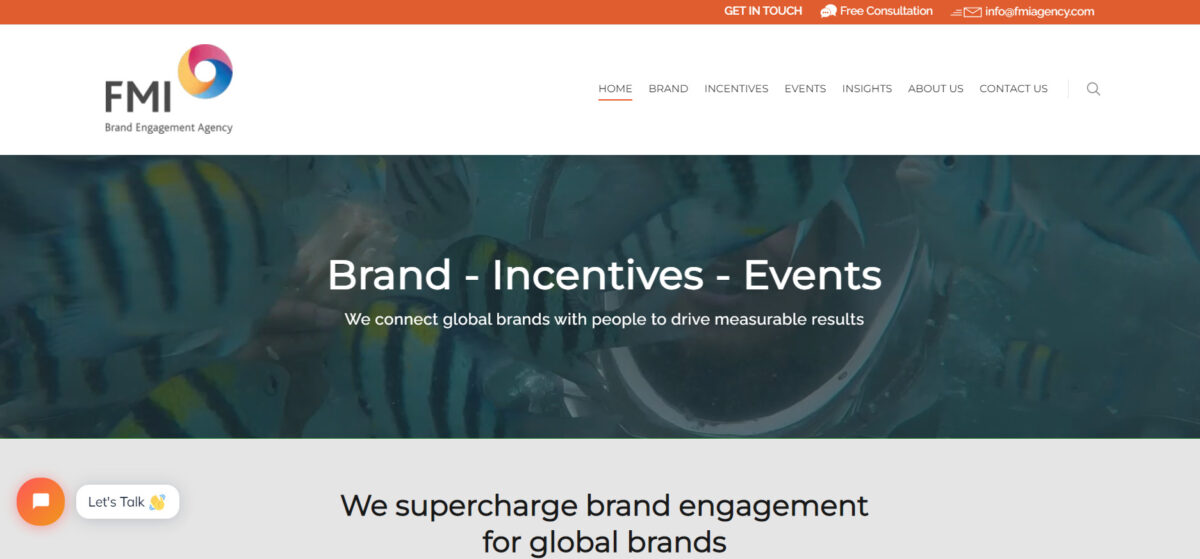 If you're looking to collaborate with a product marketing agency that has an experienced team of creatives, then FMI Agency might be the perfect fit for your business. This UK-based agency collaborates with some of the world's biggest brands to drive new product sales. FMI Agency offers a range of services, including brand activation and launch, product marketing, point of sale, packaging design, and customer experiential.
FMI Agency works with a wide range of industries, offering product marketing communications, refined product positioning and segmentation, and effective product and trade marketing strategy. The agency's approach helps brands create advocates and brand ambassadors, which creates long-lasting connections with customers.
Agency Details

Key Services

Reputable Clients

Founded: 2009

Headquarters: London, UK
Team size: 11-50

Corporate Events

Exhibition Stands

Incentives

Reward & Recognition

Engagement Programmes

Branding

Targus

Progress

Huawei

Kubota

Why choose them: Brand engagement, product positioning and segmentation.
---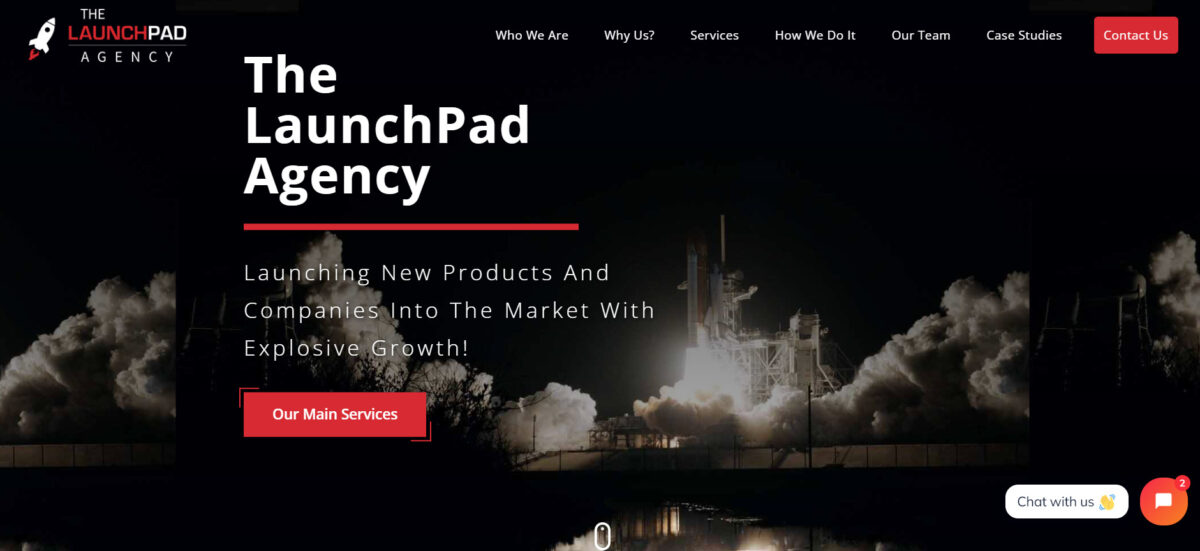 LaunchPad Agency specializes in launching new products, apps, games, and more into the marketplace. They provide customized integrated campaigns that are designed to strategically introduce their clients' new products and accelerate sales.
LaunchPad Agency offers an extensive range of services to help businesses succeed. These services include Pre-Launch Planning, Marketing Services, Go-to-Market Strategic Planning, Digital Advertising, Sales Channel Preparation & Development, SEO Marketing, Public Relations, Press Materials, and Storyline. Additionally, they also offer Pre-Launch Marketing & Lead Generation, Content Creation, Online Advertising & E-commerce, Social Media & Influencer Marketing, Market Growth Hacking and Expansion, and Brand Development.
Agency Details

Key Services

Reputable Clients

Founded: 2015

Headquarters: Manhattan Beach, CA
Team size: 11-50

PR

Social media

Crowdfunding

Product Launch

SEO

Content Creation

Brand Development

Influencer Marketing

Adobe

EA

JVC

Nintendo

Microsoft

Pocket

Why choose them: Creative storytelling, powerful media relationships, 360-degree approach.
---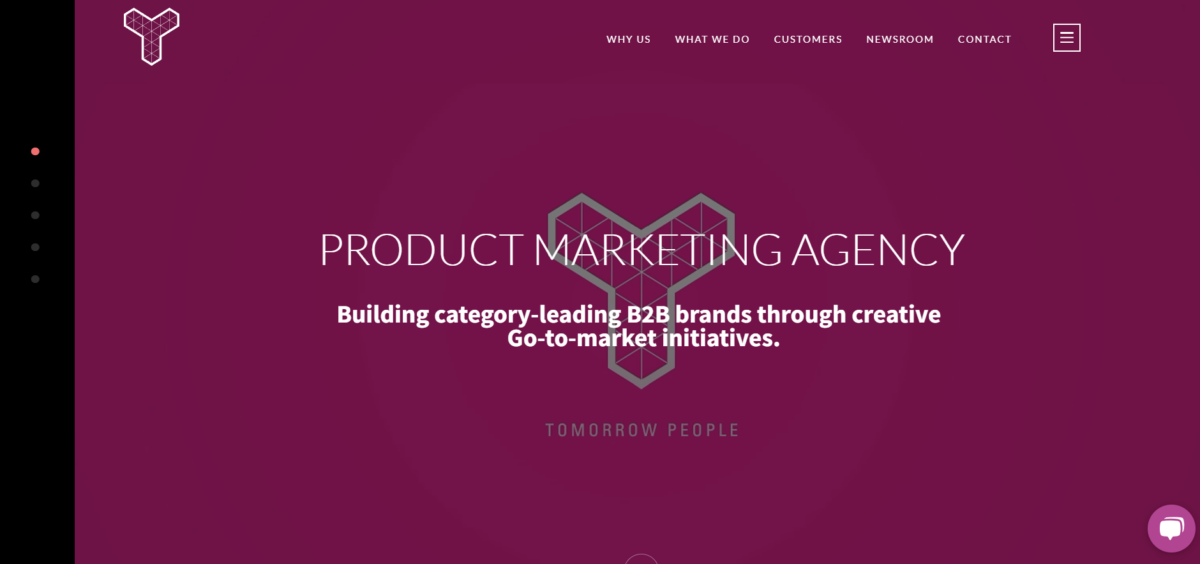 Tomorrow People provides product marketing services to help organizations build a well-defined product marketing strategy that looks at positioning and messaging, product launch, demand, and competitive/market analysis. They specialize in creating a strategic plan for taking products to market.
Tomorrow People offers several services, including product positioning and messaging, product launch, sales enablement, customer advisory board, competitive and market analysis, persona targeting, market segmentation, and purchase behavior analysis. They provide a strategic approach to product marketing and help organizations establish objectives, understand their market, size up the competition, detail their roadmap, build their plan, and launch their product.
Agency Details

Key Services

Reputable Clients

Founded: 2000

Headquarters: Birmingham, UK
Team size: 11-50

Web Design

Content Marketing

Marketing Automation

Email Marketing

Digital Marketing

Web Development

CRO

Lead Generation

Product marketing

Audience development

Castrol

T-three

Oracle

Arkadin

Unify





Why choose them: Resources on-demand, scale at speed, go-to market initiatives.
---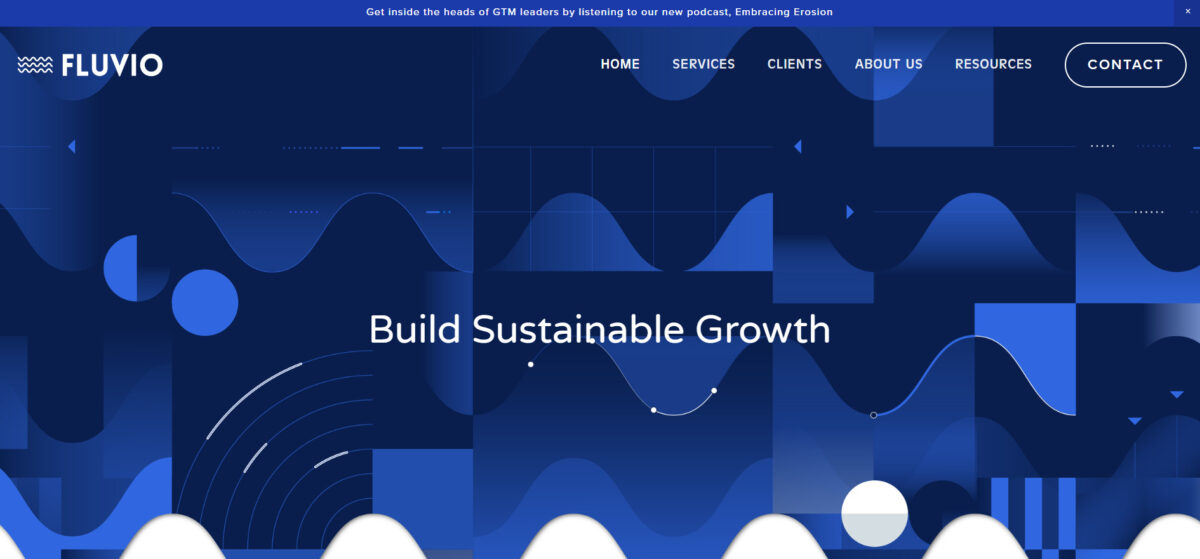 Fluvio is a management consultancy that provides product marketing expertise for software and technology companies to help them scale effectively and efficiently. They offer workshops, consulting, and hiring services to tackle critical go-to-market challenges. Fluvio's flexible consulting services are built on their proprietary GTM Model, which was developed across dozens of engagements to identify a path to sustainable growth and deliver tactics to get there.
One of Fluvio's success stories is their work with Firstbase, a hyper-growth startup that unifies setup management and retrieval of all physical equipment for remote workers. Fluvio embedded an experienced Principal Consultant to accelerate the creation of the product marketing function at Firstbase. The communication and procedures established throughout the collaboration led to improved synchronization between teams, efficient messaging, and facilitation to accommodate a swiftly-growing Sales department, as well as a robust basis for product marketing as the enterprise expands.
Agency Details

Key Services

Reputable Clients

Founded: 2019

Headquarters: Denver, CO
Team size: 2-10

Technology Marketing

Product Marketing

SaaS Marketing

Growth Strategy

Go-to-Market Strategy

Nasdaq

Stack Overflow

Truckstop

Sailthru

Optoro

Why choose them: Strategic guidance, collective experience, executional nimbleness.
---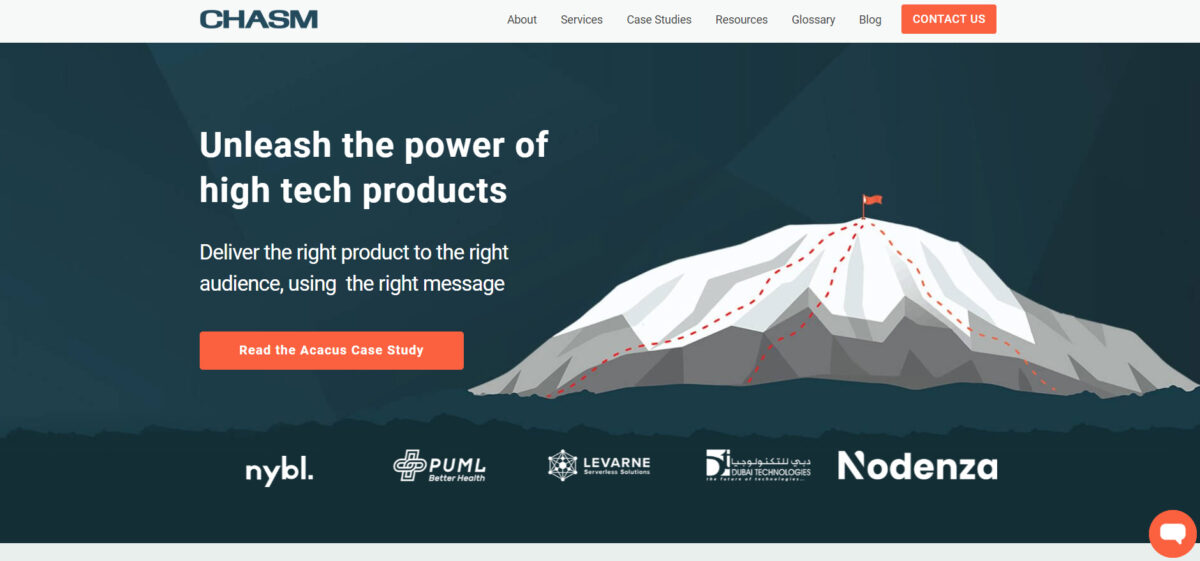 Chasm is a product marketing agency that helps businesses deliver the right product to the right audience with the right message. They help clients identify their most relevant customers and where to reach them most effectively. Chasm offers B2B market and customer research, positioning, segmentation, and messaging, demand generation strategy, and sales effectiveness. Their consultants leverage leading industry insights and turn best practices and frameworks into action to improve execution.
One of Chasm's success stories is their work with Levarne, where they identified their unique capabilities, re-defined their target market, and developed a laser-focused content inbound strategy and an outbound sales approach. The outcome was a drastic improvement in productivity, increased conversion, and boosted sales. Chasm's product marketing services help streamline clients' marketing efforts and growth strategy to accelerate sales growth through shorter sales cycles, increased close rates, and larger deal sizes.
Agency Details

Key Services

Reputable Clients

Founded: 2020

Headquarters: Dubai, UAE
Team size: 2-10

Product launch

Tech growth strategy

Tech positioning

Demand generation

Differentiation

Segmentation

Levarne

Nodenza

Keross

Acacus

Pulm

Why choose them: Streamline marketing efforts, accelerate sales growth, improve execution.
---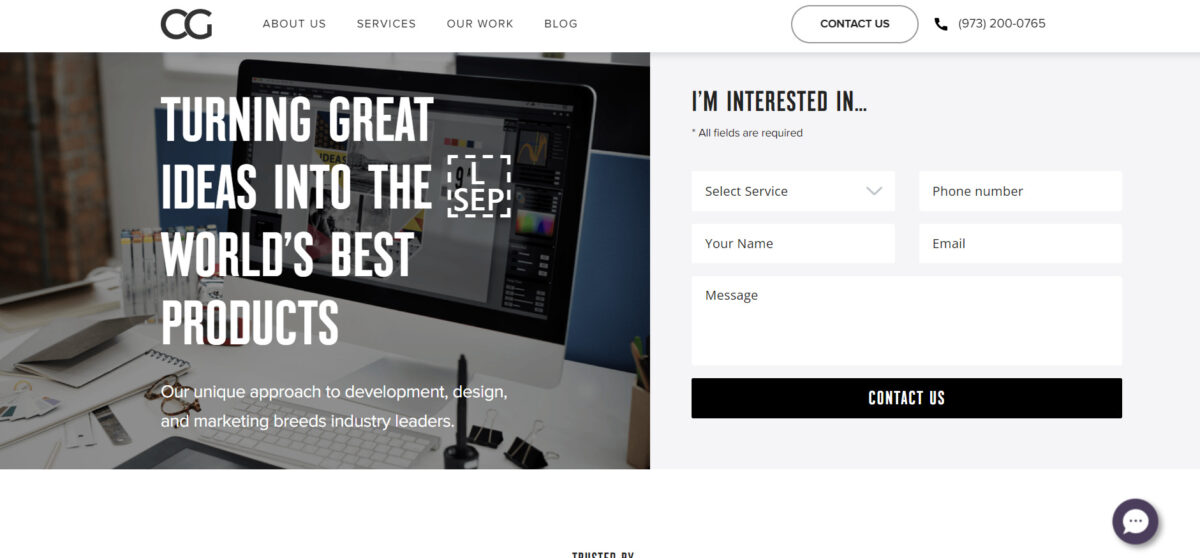 When it comes to effective product marketing, Combustion is one of the top contenders. This US-based firm focuses on comprehending the needs of marketers and the strategic aspect of product marketing. The agency's team of expert product marketers delivers qualitative products and services that not only persuade customers to buy the product but also help businesses increase their sales.
Combustion provides a diverse range of services, including branding and design, digital marketing, e-commerce, hosting and maintenance, mobile apps, web development, and product development. With a client-centric approach and a keen eye for detail, Combustion has established itself as a reliable partner for businesses looking to market their products.
Agency Details

Key Services

Reputable Clients

Founded: 2013

Headquarters: New Jersey, US
Team size: 51-200

Branding and design

Product development

Digital marketing

E-commerce

Hosting and maintenance

Web development

Ameri and Associates

Wave Work

Spartech

Roche

Why choose them: Expert product marketers, diverse range of services, client-centric approach, keen eye for detail.
---